If you want to go somewhere where the food is amazing, there's always something to do, and the culture is incredibly different from what you're used to, then Tokyo is a good choice. This city is one of the most interesting, exciting and sometimes eccentric in the world, and it's a place that everyone should see at least once in their lives. So, if you travel to go shopping, to eat new foods, or just to explore other ways of living, you'll find all of that and more in Tokyo.
But all of this comes at a price. Tokyo is one of the most expensive cities in Asia to travel and live in and the prices can be restrictive, particularly if you're on a tight budget. But you don't have to spend every dollar you've saved to have a good time in Tokyo. In fact, if you're careful and you choose what you do and where you go wisely, you can have an amazing time for a surprisingly low price.
To help you find the activities, hotels, and places to go that won't break your budget, here's a guide to this most incredible of cities.
While Tokyo can be very expensive, there are still great accommodation options available. From a cool Tokyo hostel to a comfy hotel, here are three great places to stay in Tokyo:
When you're backpacking around Japan your first stop has gotta be the crazy capital of Tokyo!
There's a lot to do here so you're going to need to plan your trip and pick the Tokyo tourist attractions you really want to prioritise.
PS: Tokyo is a great place to visit in August, unlike many other places around the world!
#1 – Meji Shrine – One of the Most Religious Places to See in Tokyo
Why it's so awesome: Japan's religions are quite different from Western beliefs. One of the oldest religious systems in the country is called Shinto, and it's this religion that allowed Japan to accept and incorporate western influences into its culture while still holding on to its own uniqueness. The Meji Shrine is one of the most important Shinto shrines in the city and is surrounded by a huge park that's a striking reminder of how well the city incorporates ultra-modern architecture with the natural world.
What to do there: The Meji shrine is still a functioning shrine so make sure you take part in a ritual while you're there. This is a serene, peaceful area, so refrain from eating or smoking except in marked areas and keep your voice down in respect to the other visitors. Outside of the shrine is a large archway called a Torii. It's traditional to bow at these gates when you enter and when you leave.
There is also a drinking fountain inside and it supplies water to purify visitors. You can wash your hands, but don't drink the water or allow the wooden dippers to touch your lips. When you approach the shrine itself, it's traditional to bow twice, clap your hands twice, make a wish, and bow again. You obviously don't have to take part in any of these rituals, but it's a nice way to be a part of this Tokyo landmark rather than just staring at it.
#2 – Tokyo National Museum
Why it's so awesome: If you've ever been fascinated by the stories of the samurai, kimonos, or unique pottery items, then you'll find them all at the national museum. It's one of the biggest museums in the country, with over 116,000 pieces of art, so you're bound to find something amazing to learn about.
What to do there: While you're in the museum, make sure you explore the displays that will help you learn about the parts of Japanese culture that are most interesting to you. For most people, this would be the samurai sword display and armor or the kimonos. But take the chance to explore other facets of Japan's history as well at the national museum. It's so different from western history and most of the art created throughout Japan's history is staggeringly beautiful, so don't miss it.
#3 – Sensoji Temple & Asakusa District – One of the most incredible places to go to in Tokyo
Why it's so awesome: Sensoji Temple looms out of the center of the otherwise modern neighborhood where it lives as if it's been transported from another time. This is the oldest temple to see while traveling in Tokyo and it's also the most popular among tourists and locals. Dating back to 628, the temple looks old but was actually reconstructed after its destruction during the Second World War. But you wouldn't know from being there, as it looks and smells like it's been soaking up incense for longer than you can imagine.
What to do there: This is actually a functioning temple so be respectful of the locals you see praying and burning incense inside. This temple is a big part of the locals' most deeply held beliefs and they often come to ask for healing or help. It's a really crowded landmark, so plan to visit either early in the morning or late at night if you want to avoid the crowds. But apart from that, just wander the site and take pictures from every angle. And when you're done, take a walk and find somewhere to eat, there are plenty of places nearby to choose from!
#4 – Tokyo Imperial Palace
Why it's so awesome: Japanese architecture and their sense of aesthetics are different from anywhere else in the world and they're both absolutely stunning. The Imperial Palace is a good example of this sense of grace and beauty. And the grounds are no different. Japanese gardens are probably the most stunning in the world, and the Imperial Palace is surrounded by some of the best examples of these gardens that you'll ever see. You won't regret adding them to your Tokyo itinerary!
What to do there: This is an important historical site and it's also the home of the imperial family today, so you'll need to apply several weeks in advance to get admittance to the site. And you probably won't be able to go inside the building at all, as these passes are even rarer. But the grounds here are stunning, particularly the East Garden, which is a lush, natural space that's designed in the traditional Japanese style.
#5 – Odaiba – Cool place to see in Tokyo with friends!
Why it's so awesome: Odaiba is a neighborhood set on a mini island in the middle of Tokyo Bay and it's the center of entertainment, eating, and cool architecture in the city. Whatever type of attractions you enjoy you'll find here, from museums to beaches, a Statue of Liberty, and amusement parks. Whether you're traveling with kids, family, or friends, everyone will definitely find something to do here.
What to do there: What do you want to do? If you enjoy trying all the food that Tokyo has to offer, then you'll find eateries here to satiate every taste. If you enjoy museums, then you should go to the Museum of Emerging Science and Innovation. There are amusement parks where you can ride go-karts and Ferris wheels and you can even go to the Legoland Discovery Center!
Whatever you want to do, you'll find something here that will suit your taste. And if you have the time, make sure you visit the Ooedo-Onsen-Monogatari, which is a hot springs theme park where you can wear a traditional yukata and relax in a variety of different natural baths. It's a perfect place to relax after the stress of the city!
#6 – The Ginza – A great place in Tokyo if you love to shop!
Why it's so awesome: Most cities have one shopping area that dominates over all the others and for Japan, it's the Ginza. You'll find big-name shops like H&M, design houses like Armani and Cartier as well as traditional stores that sell all the souvenirs you could ever want to take home. There are also some quirkier choices, such as stores dedicated to buttons and charcoal beauty products, so make sure you check everything out.
What to do there: If you enjoy shopping, you don't need to be told what to do in this area. Shop until you drop. Make sure you look for souvenirs like kimonos and incense as well if you have people back home you need to buy gifts for. And even if you're not a big shopper, there's still a lot to do in this area. There are more than 200 art galleries in the area, some of the best eateries and restaurants, and theatres where you can catch one of Japan's famous kabuki performances!
#7 – National Museum of Emerging Science and Technology – Awesome Place to Visit in Tokyo With Kids!
Why it's so awesome: This museum is one of the best in the world and it was born from and highlights Japan's obsession with technology and innovation. It's a fun and fascinating place to spend some time in regardless of whether you're a child or just a big kid, and you could spend hours here exploring every facet of Japan's interest in technology!
What to do there: if you're interested in space, try the Explore the Frontiers display, where you can walk into a model of the International Space Station, complete with autographs from history's most famous astronauts. You can learn about robots in the Create Your Future exhibit, explore an LED Earth sculpture in the Discover Your Earth exhibit or enjoy an educational movie at the Gaia 3D home theater. Basically, this museum will make you feel like a big kid, rushing around too excited to choose just one thing to look at. And recapturing that feeling is amazing on its own!
#8 – Shinjuku Gyoen National Garden – A beautiful and scenic place to check out in Tokyo
Why it's so awesome: Japan is a city that loves technology, skyscrapers, and modern everything and yet the designers of it recognized that nature was vital as well and incorporated lots of amazing parks in the city. The Shinjuku Gyoen National Garden is one example of that foresight and it makes up for the best day trip in Tokyo. The gardens within are landscaped in 3 different styles, Japanese traditional, French Formal, and English Garden, and exploring these natural surroundings could probably take you a whole afternoon!
What to do there: There is a small entrance fee to this park, but once you're in you'll probably want to spend all day there. Make sure you check out the different landscaping styles, and if you're there in spring, definitely take a picnic and sit out under the cherry trees. This is a traditional spring activity in Japan for a good reason! Mostly, this is a place to sit and relax from the busyness of the city. Take a walk, have a picnic, or find one of the park's teahouses or eateries and have a snack surrounded by nature.
#9 – Tokyo SkyTree
Why it's so awesome: The Tokyo SkyTree has two observatories that are the highest in the city, so basically, you'll get the best view of Tokyo when you spend some time in this building. It's really easy and well organized to get to the top observation deck and despite the 1,150-foot (350-m) height, you're transported to the top in the super quick lift in no time! On a clear day, you can even see Mount Fuji from the Tokyo Skytree.
It's possibly the most popular tourist attraction in the city with many tourists visiting each day, so be sure to buy tickets before to make sure you don't miss out on this epic Tokyo sightseeing experience.
What to do there: One of the biggest draws of the Tokyo Skytree building is the fact that there isn't a limit on how long you spend at the observation deck. So you can take as many photos as you want and then just relax and take in the views of Mount Fuji with no one hurrying you along. When you're done with the view, there are some great restaurants on the same floor, so stop in for a meal. For an extra bonus, time your visit to coincide with the sunset for some truly spectacular views and photographs.
#10 – Ghibli Museum
Why it's so awesome: If you've ever watched Japanese cinema then you've probably seen a movie by Studio Ghibli. They make some of Japan's most popular and magical animated films including Spirited Away, which won an Oscar for the best-animated movie in 2003. This studio is headed by Hayao Miyazaki and the museum is just as quirky as the films.
What to do there: It's notoriously difficult to get tickets to see the Ghibli Museum, but if you're a fan of the movies then it's worth making the effort because you'll have a magical visit. Make sure you give yourself enough time to enjoy this informal, unusual museum. There's a play area for kids that includes a cat bus from one of the movies and a rooftop garden with sculptures of popular characters from the movies.
You should also make sure you see the short film they have featured because it changes every month and you won't see it anywhere else. Just be aware that this museum doesn't cater to tourists, so most of the signs are in Japanese, and you might find it a little difficult to find your way around.
#11 – Akihabara – An awesome place to visit in Tokyo for half a day!
Why it's so awesome: This suburb is where you can buy almost any piece of technology or game that's on the market at the moment. It's basically street after street that's dedicated to computers and gadgets. You'll find gaming arcades, shops that sell anime and cosplay goods, and more neon signs than you could ever read. Also, you can feel like you are in a video game by dressing up and riding the streets in go-karts!
What to do there: If you're headed to Akihabara to buy something specific, make sure you do your research beforehand. The shops and streets full of tech shops are vast and it's easy to get lost and walk away empty-handed. Also, be a little careful about bringing young children to the area. Anime culture isn't all clouds and pretty graphics and it's quite different to how people in the west think of cartoons. Because this area is dedicated to anime lovers, you may see some of these elements in the streets. And not all of them will be appropriate for very young children to experience.
#12 – Tokyo Tower
Why it's so awesome: This building is a landmark. Standing 1,092 feet above the city it actually has a very practical purpose and transmits television and radio over the city. The building was modelled on the Eiffel Tower and it does bear more than a passing resemblance to this famous structure. But the tower isn't just practical. It has observation decks where you can get a great view of the city and a shopping and restaurant area in the lower sections where you can pick up souvenirs or have a great meal.
What to do there: The Tokyo Tower has two observation decks at different heights, so make sure you go up during the day or night to take photos of the city. They also have guides on these decks who can point out important buildings on the Tokyo skyline. If you want to take in the view and have a coffee at the same time, you can visit the café there or go downstairs to the lower floors. The restaurants in Tokyo Tower are great and there's also a floor dedicated to stalls selling a wide variety of different snacks and foods from other countries. So if you go there for a meal, you'll be absolutely spoiled for choice. And it's all amazing.
#13 – Tsukiji Fish Market – A Must-See For Foodies!
Why it's so awesome: The fish markets in Japan are famous and this is one of the oldest. It shut down in 2018 and then reopened as 2 separate parts. At the original location, you'll find food stalls that sell a range of seafood dishes and snacks and down the road, you'll find the other half of the market, known as Toyosu Market, which has some of the best sushi bars in the city.
What to do there: Eat seafood! You'll find the freshest seafood you've ever eaten in this market and also some of the most inventive dishes. Try the seared tuna, sushi or squid ink sticky buns if you're feeling adventurous. And other than that, make sure you wander around. The fish market draws locals from all walks of life, and it's fascinating to watch an event that's so integral to everyday life in Japan.
#14 – Shibuya Crossing
Why it's so awesome: Tokyo is one of the most crowded cities in the world (yet still so safe!) and that makes the Shibuya Crossing one of the busiest crosswalks in the world too. It's actually really fascinating to watch. The lights change and suddenly people are walking from every direction, a crowd of crisscrossing shoppers, students, and men in business suits. Go at dusk to get the best light for pictures.
What to do there: The Shibuya Crossing is located in the centre of a busy city street and it's surrounded by flashing neon lights and shops of every description. It's the perfect place to people watch, so pull up a café chair, or just sit on one of the benches around the area and watch the controlled madness. Step out of Shibuya station for instant organised chaos!
There are also a lot of good restaurants and eateries in the area, so when you're done make sure you stop for a snack.
#15 – Nezu Museum
Why it's so awesome: Spread over 40,000 feet, the museum contains more than 7,400 pieces of traditional and contemporary Japanese art. But it isn't just the artwork inside that's incredible. The building itself was redesigned by acclaimed architect Kengo Kuma and it manages to convey age, grace, elegance and welcome all at once, which makes it really worth the experience.
What to do there: This museum is a study in contrasts. It covers more than 40,000 feet and yet by some wonder of architecture, it still feels welcoming and intimate. You won't find the cold, almost anesthetic feel of some museums in this building. Instead, it welcomes you to stay and enjoy the traditional art, so follow your impulses and take your time. And make sure you check out the outer areas too. The museum has a private garden that's just spectacular.
#16 – Ryoguku Kokugikan
Why it's awesome: Sumo is a big draw in Tokyo, and you might be surprised by how popular it is among the locals. There are 6 official sumo tournaments in Japan every year, three of which are held at this location, and the tournaments themselves last for weeks. Obviously, this means that there can't be tournaments all year round, which is why this venue holds other sporting competitions like kickboxing too. But if you're in Tokyo when there's a sumo tournament on, it's really worth seeing.
What to do there: Sumo is an iconic and much-loved sport in Japan. So, if you get the chance, buy a ticket and attend one of the matches. Not only is it a uniquely interesting sport to watch, if slightly unusual to western minds, but it's also exciting to be among the crowd as the locals cheer on their favorites and get swept up in the challenge and competition.
#17 – Yoyogi Park – One of the most incredible free places to go to in Tokyo
Why it's so awesome: Japan has some amazing parks and Yoyogi Park is one of the best. It's 134 acres just a short distance from Shibuya and is always full of picnickers and performers. There is always something going on in this park. It's probably the only place in the city where you can see people playing badminton, the banjo, and amateur dancers all in one area.
What to do there: This is a park where you can relax, sit back, and enjoy yourself. Take a picnic or grab some snacks from a nearby stall and watch the performances. In the northern areas, long walkways stretch across lush lawns, so get some exercise and breath in the sweet-smelling air. Or just wander and explore whatever takes your fancy, it's all up to you. It's easy to reach being within walking distance of Harajuku Station.
#18 – Ueno Park
Why it's so awesome: Tokyo has a lot of amazing parks and Ueno Park is one of the most popular among the locals. No matter what time of day you go there you'll find school kids in large groups chattering their way along the path, older locals playing games, and workers eating their lunch. This is where a lot of the locals in Tokyo go to take a breath of fresh air and enjoy the quiet. And if you need this during your holiday, then Ueno Park is the perfect place to get it.
What to do there: Ueno Park is the perfect place to relax, take in the scenery, and pretend you're not in a big city at all. You can wander from museum to museum, explore the shady, dappled walkways, take photos next to the grave sites of samurai's from another time, or just sit on a bench and relax near a water feature. Basically, if you need restoration and quiet, this is the place to get it.
#19 – Origami Kaikam
Why it's so awesome: This is a shop and an art gallery in one. There are several floors in this building, with a shop on the ground floor, an art gallery on the second, and a workshop at the top that all explore the art of origami. You'll not only see the familiar crane shape, but you'll also see some creations that might seem impossible! The art rotates seasonally, so if you visit more than once, you'll experience something new every time.
What to do there: When you visit this site, you don't just have to look at the paper creations, you can also learn to make them as well. There are classes on-site as well as specially dyed paper, so get involved and make your experience that much richer.
#20 – Tokyo Station
Why it's so awesome: It might sound strange to say that a trip through a train station can be an awesome experience but this is Japan, where nothing is as you might expect. Tokyo Station is a historic icon that's a symbol of Japan's rush to modernize. It's over a hundred years old and is home to a huge variety of shops and restaurants. That's what makes it the perfect place to spend some time before and after your trips out of the city.
What to do there: You can take a tour through the station if you like but you can also explore it on your own. There are a huge variety of shops within the building as well as some food stalls that serve famous Japanese snacks. Visit the Tokyo Ramen Street inside the station to try a wide variety of ramen types all in one handy location.
#21 – Kabuki-za Theatre – A Great Place to Visit in Tokyo at Night
Why it's so awesome: This theatre was first built in the late 1800s, but war and fire, and other disasters have destroyed it repeatedly throughout time. The most recent incarnation was built in 2013, which proves just how important this art form is to Japanese culture. Kabuki is a form of Japanese theatre that uses song and dance as well as highly dramatized language and actions to convey stories. The plays can be historical dramas, more contemporary stories, or dance pieces.
What to do there: This theatre has shows running constantly so make sure you get a ticket while you're in the city. You don't even have to sit through a whole play if you aren't sure if you'll like it because there are single-act tickets that you can buy at the door. Make sure you have a look at the souvenir shop afterward for some awesome gifts or trinkets that are sure to raise eyebrows back home.
#22 – Ueno Sakuragi Atari
Why it's so awesome: This area contains 3 traditional houses that were renovated into one complex. They now contain stores, houses, and workshops, all of them eclectic and cunningly fit into such as small area. You can have a craft beer in a bar that looks like it came straight off the set of a Japanese film and eat bread in an eclectic bakery. Basically, this area is like a small town all in 3 buildings, and you'll get some amazing travel photos while you're there.
What to do there: Just explore. The design of this building is eclectic and it has a lot of nooks and crannies where there are shops and stalls that you wouldn't expect. And they have great seasonal events too, including beer festivals and tea ceremonies, so check their website before you go to see what's on.
#23 – Rainbow Bridge
Why it's so awesome: The Rainbow Bridge crosses Tokyo Bay and looks like its name. It manages to carry cars, people, and the Metro across the river and look spectacular at the same time, which you can really say about too many bridges. It's particularly awesome at night, when it lights up with the spectrum of the rainbow, making it look exactly like its name promises.
What to do there: The bridge carries cars, the Metro and people across the water, so if you want to get the full experience then walk over the bridge to Odaiba. The views of the bay and the different parts of the city are amazing in the daytime. But make sure that you find a good spot to see it at night as well because the lights are truly spectacular.
#24 – Ninja Akasaka
Why it's so awesome: Everyone likes ninjas but nobody really thinks of them in connection with food and yet that's exactly what you'll get in this restaurant. This is a fun, quirky place to have dinner while ninjas jump around and bring you dishes in a building that's designed to look like the interior of a Japanese castle. It's a great place for a fun night out, as only Japan can do it.
What to do there: This restaurant serves Japanese food with western tweaks, but the real draw is the ninjas who serve the food, bring the menu, and jump out unexpectedly at you. Make sure you check on the showtimes for the magician as well, as this will add another layer of fun to an already interesting night.
#25 – teamLab Planets – One of the most amazing places in Tokyo!
Why it's so awesome: This show opened in 2018 in Odaiba and is a digital art museum created by a technology group called teamLab. There are more than 60 artworks on display and they're all interactive so you can touch and disrupt. Actually, you're encouraged to do so, because your participation is part of the art!
What to do there: There are five sections in this art display so make sure you spend time with each one. And don't just look either, touch and explore and see what happens! You'll be surprised by the reaction. Also, make sure you check out the Sketch Aquarium, where you can draw your own image and watch as it starts moving across the walls!
#26 – Nonbei Yokocho
Why it's so awesome: This is a tiny and untidy alley filled with tiny bars, many of which only fit four or five people at once. The area dates back to the 1950s and since then the alley has been filled with eateries and yakitori shops, all of them close to the Shibuya station.
What to do there: Spend time exploring the alleys and try the eateries. The eatery known as Okasan is particularly popular. It's a no-frills place that serves traditional meals and has been popular in Japan for generations. Also, if you can fit into any of the bars, make sure you grab a drink too and really get the most from the experience. This is a great area to indulge in some proper Japanese food.
Get insured for your trip to Tokyo!
ALWAYS sort out your backpacker insurance before your trip. There's plenty to choose from in that department, but a good place to start is Safety Wing.
They offer month-to-month payments, no lock-in contracts, and require absolutely no itineraries: that's the exact kind of insurance long-term travellers and digital nomads need.
SafetyWing is cheap, easy, and admin-free: just sign up lickety-split so you can get back to it!
Click the button below to learn more about SafetyWing's setup or read our insider review for the full tasty scoop.
Find out what people want to know about the best places to visit in Tokyo
Japan can be an expensive place, but don't let that stop you from spending some time in this city, because it's absolutely worth the money. It's one of the most interesting cities in the world and offers all the best parts of Japanese culture as well as the most incredible food you'll ever eat.
Visit the amazing places in Tokyo we've discussed have the trip of your dreams. But don't be afraid to get off the beaten path, too. This city is like another world–get to know it while you're here!
---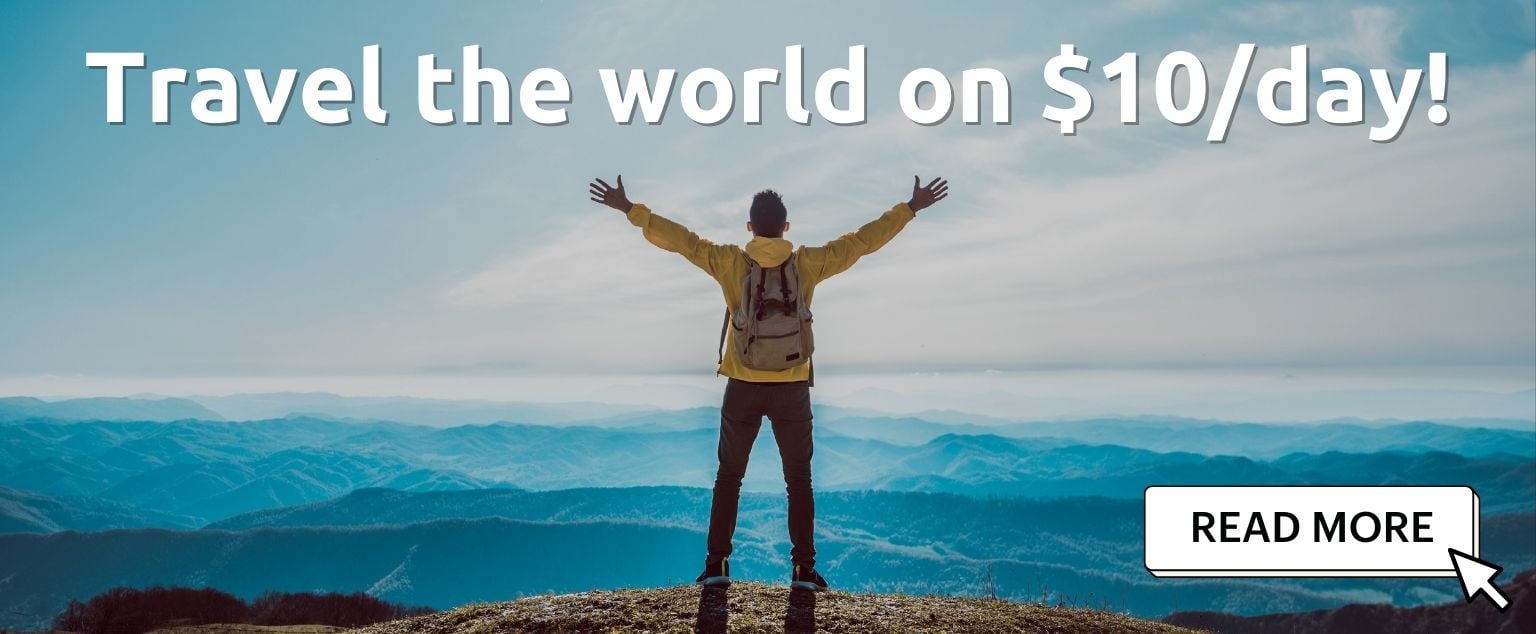 And for transparency's sake, please know that some of the links in our content are affiliate links. That means that if you book your accommodation, buy your gear, or sort your insurance through our link, we earn a small commission (at no extra cost to you). That said, we only link to the gear we trust and never recommend services we don't believe are up to scratch. Again, thank you!