Tokyo is a city of superlatives. It's the largest, most populated city in the world, and a whopping 38 million people call Tokyo home. That means there are more people living in Tokyo than there are in the entire nation of Canada!
Tokyo is also a city of contrasts, where you'll find futuristic skyscrapers towering over ancient shrines. Walking around Tokyo, you'll spot women wearing traditional kimonos around Sensoji Temple.
You'll also see young girls rocking a gothic or punk look in the fashionable area of Harajuku. Japanese salary-men, while all business during the day, loosen their ties and themselves over several beers after work.
In this Tokyo travel guide, I'll dive into all that the Japanese capital has to offer. You'll get an idea of how much it costs to travel to Tokyo, figure out the best areas to stay in, and get an awesome 3-day itinerary.
This is probably my favourite city I've ever visited, and I'm stoked to share it with you.
Why Visit Tokyo?
Tokyo is a city that you could spend your entire life exploring without seeing it all. The city is home to a wealth of historical and cultural attractions, tranquil parks and gardens, bustling markets, and some of the world's best culinary and nightlife scenes. It is the pinnacle of backpacking Japan.
In reality, Tokyo is several cities rolled into one. There are 23 different wards that all combine to make this mega-city, each with its own unique vibe. If you thought the five boroughs of New York were different, wait until you explore the different wards of Tokyo.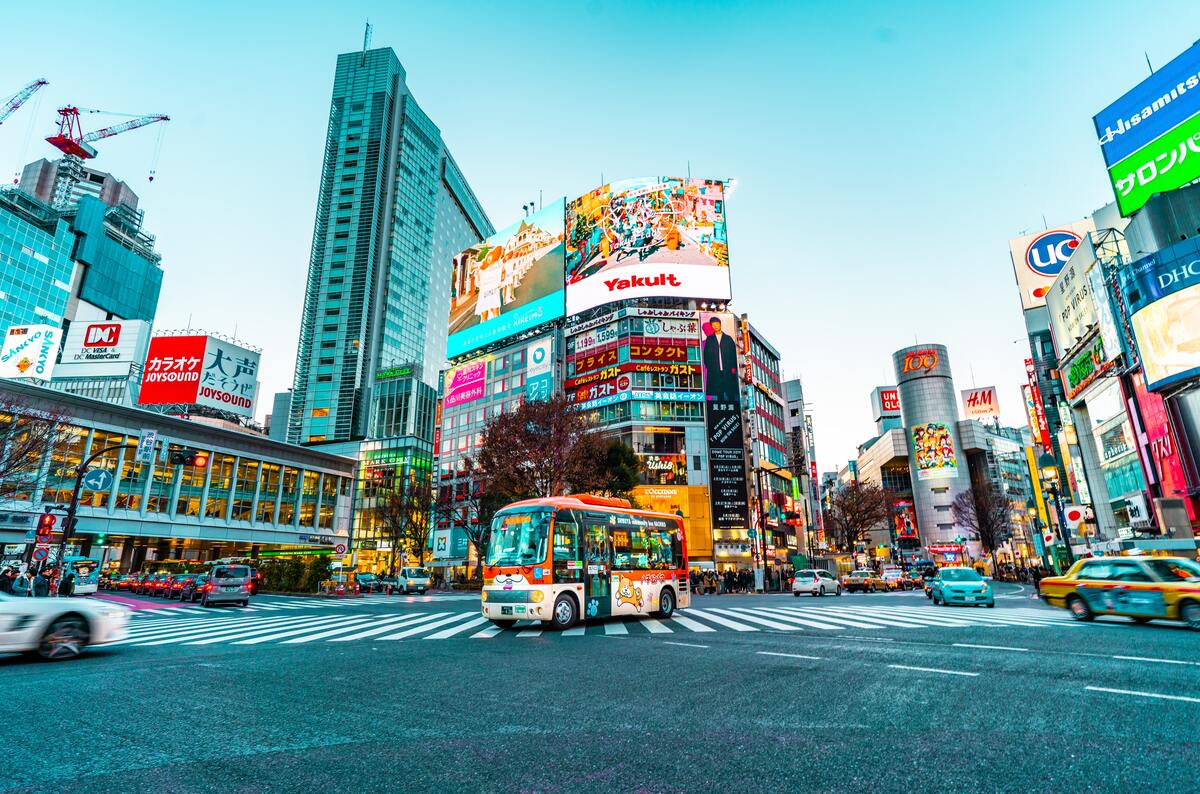 Having travelled all over Asia, I can say without a shadow of a doubt that Japan is one of a kind. The people, the history, Japanese culture, the traditions, the crazy technology, everywhere you look there is something that surprises and amazes you.
In addition to friendly folks, you'll also find some of the BEST food in quite possibly the world (sushi and ramen are just the tip of the iceberg), and some of the coolest temples.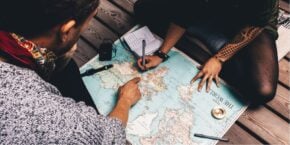 Heading Off-Grid? • Download This Guide as a PDF!
Sign up to The Broke Backpacker's EXCLUSIVE VIP AREA below and download our top backpacking guides as PDFs – go offline with peace of mind!
What Are the Major Attractions in Tokyo?
In the spring, which is undoubtedly the best time to stay in Japan, you can enjoy cherry blossom season, which adds a whole lot of colour to this magical city for just one week a year.
There are TONS of attractions in Tokyo that can keep you busy for a lifetime. You could spend weeks in this city and still find new things to see and do. But there are some sites that you simply cannot miss:
Tokyo Tower (you can see Mount Fuji from the top on a clear day).
Tokyo Disneyland.
Sens?-ji Temple.
Shibuya Crossing.
Ueno Park.
Tokyo Skytree.
A robot restaurant.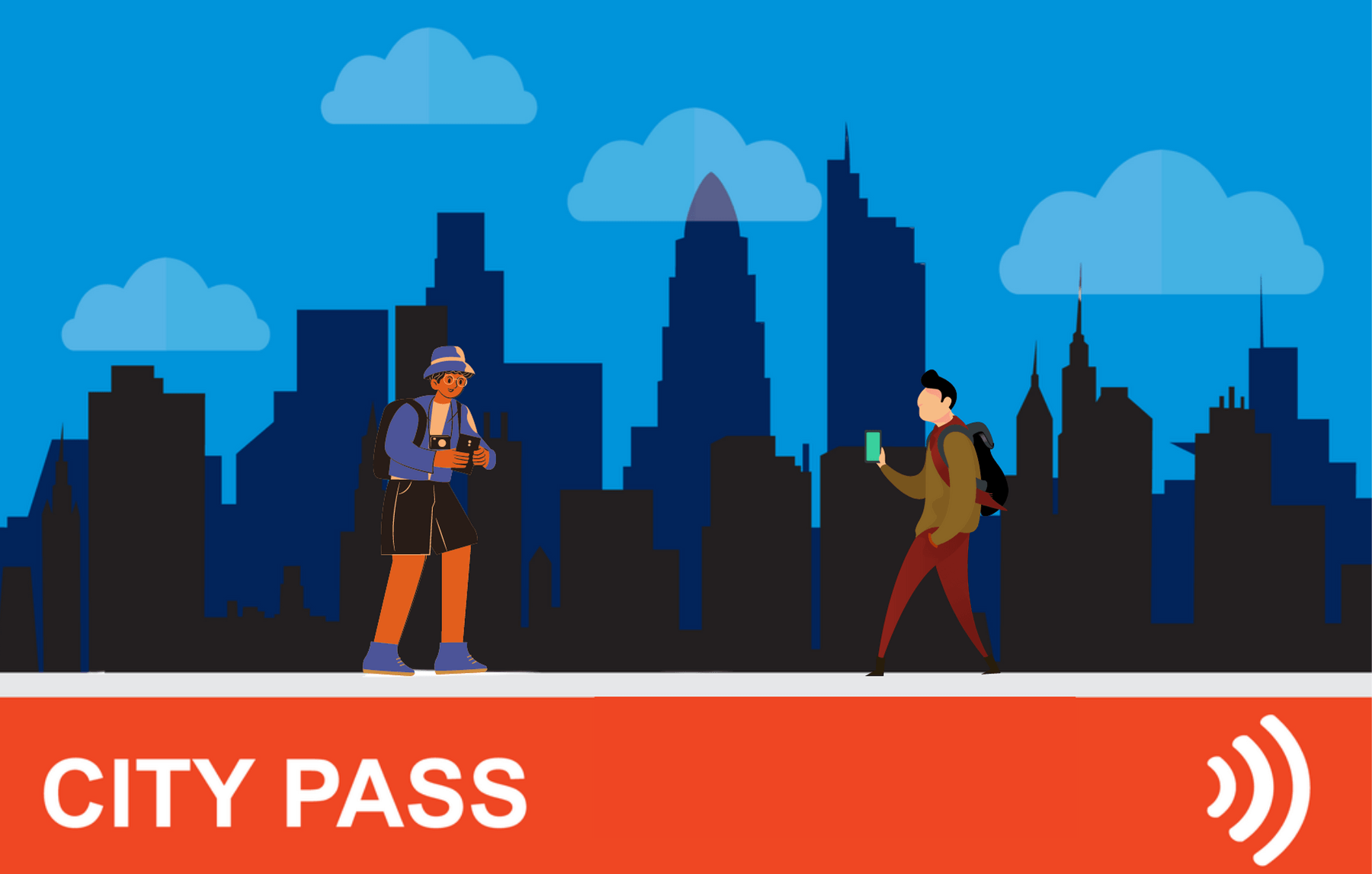 Travelling to Tokyo? Then plan yo' trip the smart way!
With a Tokyo City Pass, you can experience the best of Tokyo at the CHEAPEST prices. Discounts, attractions, tickets, and even public transport are all standards in any good city pass – be sure invest now and save them $$$ when you arrive!
Buy Your Pass NOW!
How Long to Spend in Tokyo?
A weekend in Tokyo is the ideal amount of time to spend exploring this truly amazing city. That will give you enough time to hit the main sights, enjoy all the amazing Japanese food, and even have a night out!
If you happen to have a bit more time on your hands, 3 days in Tokyo is yet another itinerary sweet spot. That will give you time to really get a feel for traditional Japanese culture, or take a trip out to Mount Fuji.
My Favourite Hostel in Tokyo
A Sample 3-Day Itinerary for Tokyo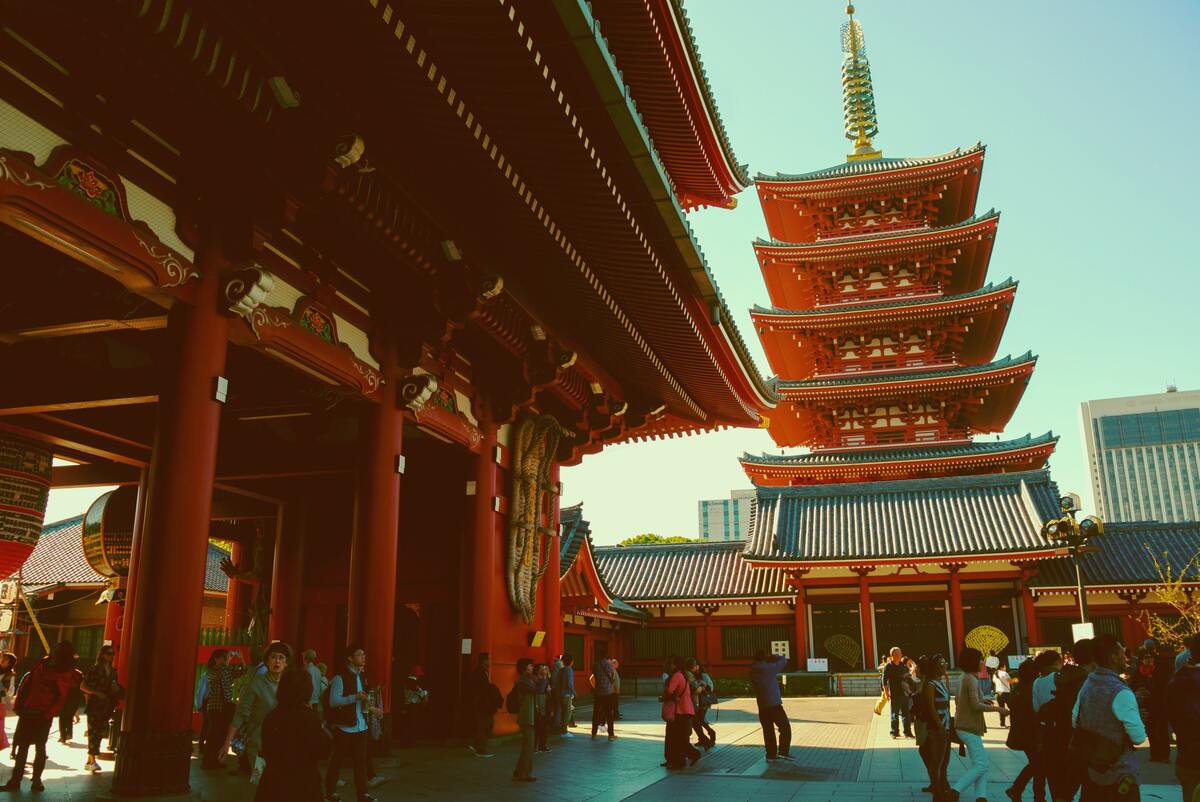 If you are travelling Japan, then Tokyo makes for the perfect starting point. Visiting Tokyo in three days is definitely possible. You'll be able to fit in the main hotspots of the city and still have a relaxed stay. However, if you want to experience Tokyo properly, you'll need to stay for at least five days. I've compiled the ULTIMATE list of the 10 best day trips from Tokyo to help you make the most out of your Japanese journey.
There are many awesome things to see in Tokyo, on and off the beaten track. If your budget and time allow it, explore the city for a bit longer!
Day One in Tokyo: Downtown Tokyo Highlights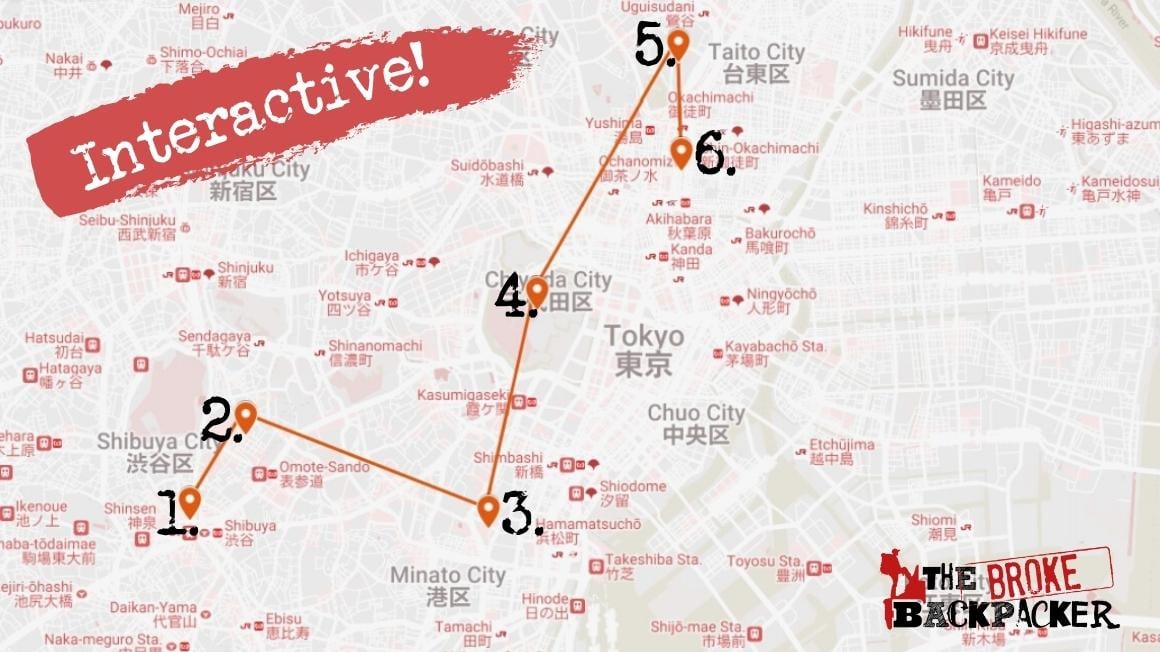 For your first day in Tokyo, you'll want to tick off all the top sites and highlights of the city. For this, you're going to want to stay in central Tokyo – this is the area inside the Yamanote line on the metro.
The iconic Harajuku district, Shibuya crossing, Ueno Park, Imperial Palace, and Tokyo Tower, can all be accessed from this one line on the metro, which makes exploring really easy.
I would start your day by checking out the Shibuya Crossing and witnessing the world's largest zebra crossing, and the fast-paced lifestyle of Tokyo. I would consider this one of the most memorable, photogenic and weirdly beautiful places in all of Japan.
It's busy and overwhelming – which is perfect because it will acclimate you to the life of Tokyo from the get go! Just make sure to avoid it during rush hour.
Next, head over to the Harajuku district where you'll see iconic fashion, and cute cafes (some maid cafes, some cat cafes, and just some cute ordinary ones too). It's a great place to wander around the shops and see how the world works here.
Once you've experienced all of Harajuku, make your way to Tokyo Tower, the television broadcasting tower, where you can see the amazing Tokyo city view, including a view of Mount Fuji (on a clear day). It's not guaranteed you will see it, it's not called the 'cloudy mountain' for no reason.
After that, you can check out the Imperial Palace to learn about the history and Japanese culture. By now your feet are probably tired from all the walking, so you'll want to relax in Ueno Park. It was built on the former grounds of the Keniji Temple and is used to home the wealthiest and biggest family temple that ruled during the Edo Period.
There are peaceful ponds decorated with lotus flowers bobbing at their surface, temple halls, shrines, and rows of the most famous Tokyo cherry blossom trees. It's a massive park, so just pick a spot that you like and relax.
If you still feel like exploring after, you could head to Akihabara Electric Town for something to eat.
Day Two in Tokyo: Roppongi Hills & Museums
This city loves museums, so go ahead and enjoy yourself wandering around them all. One of my favourite museums is The Miraikan (The National Museum of Emerging Science and Innovation) which is also where you can see the iconic visual art installation, teamLab Borderless.
The Tokyo National Museum is one of the largest and oldest in the country. This enormous museum, consisting of six buildings and countless exhibitions, is the place to be if you're at all interested in traditional Japanese culture and history.
Some other notable museums are the Ghibli Museum, Mori Art Museum, and the Suginami Animation Museum.
My advice is to choose two museums that interest you and really take the time to explore.
In the evening, head to Roppongi Hills district for a night on the town. It's one of the city's most popular districts for nightlight among expats, so if you feel like meeting some fellow backpackers, you'll likely find them here.
Day Three in Tokyo: Shinjuku and Beyond…
Your last day in Tokyo will begin at the famous Senso-Ji shrine in Asakusa. It is the largest and the most ancient Buddhist temple in the whole of Tokyo.
It attracts locals and international travellers alike and is dedicated to the Bodhisattva of compassion, Guan Yin. There are beautiful shrines for you to admire, such as the Shinto Shrine, the Akasaka Shrine, and even an exquisite 5 story pagoda.
Next up? The Tokyo Skytree.
The Tokyo Skytree is one of the most raved tourist attractions in Japan and is a must-see. It is best experienced in the early evening or night as the enormous 634-meter observation tower sticks out like a multicoloured middle finger after sunset.
At night time, head to the shining Shinjuku district. With endless rows of neon signs, towering skyscrapers, and bustling crowds, this is quintessential Tokyo. It's the stuff that anime is made of and reminds one immediately of tour-de-forces like Akira or Neon Genesis.
Spending More Time in Tokyo?
If you've got more time on your hands then you're in luck: Tokyo definitely has more to offer than just a weekend's worth. With a bit more extra time, you can really get to know the city and Japanese culture…
Tokyo Disney Resort: If you are travelling with kids, then taking a trip to Tokyo Disney Resort in Tokyo Bay is a whole new level of fun. It's considerably smaller compared to other resorts, but it still has a lot of Disney magic.
Take a day trip to Hakone: Hakone National Park is a quick train journey outside Tokyo and is a great place for a day trip, and one of our favorite Japanese National Parks. It's a mountainous park with access to onsens, quirky boutique stores, and if you make your way to the top, you can see Mount Fuji from a distance. There's also a lake and shinto shrines to visit, too.
Mount Fuji day trip: If you want to see Mount Fuji, you need to plan your visit carefully. It's often cloudy which means seeing the peak isn't always possible. Try to plan your visit on a clear, sunny day.
Shinjuku Gyoen National Garden: This gorgeous garden has a large botanical greenhouse, plenty of lawn space, a lake and manicured gardens. It's the perfect place to relax and unwind.
Is This the Best Daypack EVER???
Tokyo is the capital of Japan and the start of many backpacking adventures, so there are a lot of things you can do here! If you only have a couple of days, I recommend sticking to what you like to do.
Are you interested in history and architecture? Do you love art? Or are you just determined to see all the cool technology and gadgets?
Or maybe you want to see all of it!
The truth of the matter is that Tokyo is huge. Unless you plan on staying for a year, you simply won't be able to see all of it in a few days. But you can totally get a sense of life in the city in 2-3 days, it's just a matter of choosing the best things to do.
1. Visit shrines and temples
Before you dive into the neon-lit madness of your Tokyo itinerary, it's best to start off with the traditional side of the Japanese capital. That means visiting some of the city's famous shrines and temples. There are quite a few, but if your time is limited you'll have to pick and choose.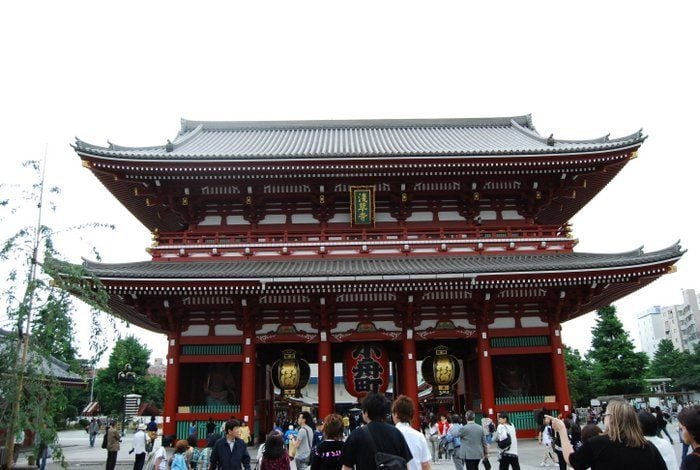 Be sure to head to the Asakusa area to check out the Sensoji Temple. This is the oldest religious site in the city, dating all the way back to 628 AD. It's also the most visited, drawing in about 30 million people annually.
Another must-see is the Meiji Shrine. Surrounded by forest, this beautiful shrine was built to honour Emperor Meiji and Empress Shoken.
2. Eat all the foods
Without a doubt, one of the best things to do in Tokyo is to sample the amazing Japanese cuisine that is around every corner. From a sushi breakfast at the fish market to a crowded noodle joint for lunch, and even to the rice balls and other snacks at 7-11, there's so much good to try in Tokyo.
3. Museum hopping
Tokyo is home to countless museums covering everything from history to art to science and much more. It being Japan, there are museums dedicated to topics such as anime and samurai as well.
You could spend weeks on end visiting Tokyo museums and still not hit them all. Assuming you only have a few days in the city, you'll probably only be able to visit one or two museums. A great place to start is the Tokyo National Museum, which is an excellent place to learn about the culture and history of Japan.
4. Dinner and a show at a Robot Restaurant
If you're the kind of person who would rather be at an acid test than a stale dinner party, then the Robot Restaurant is the place for you!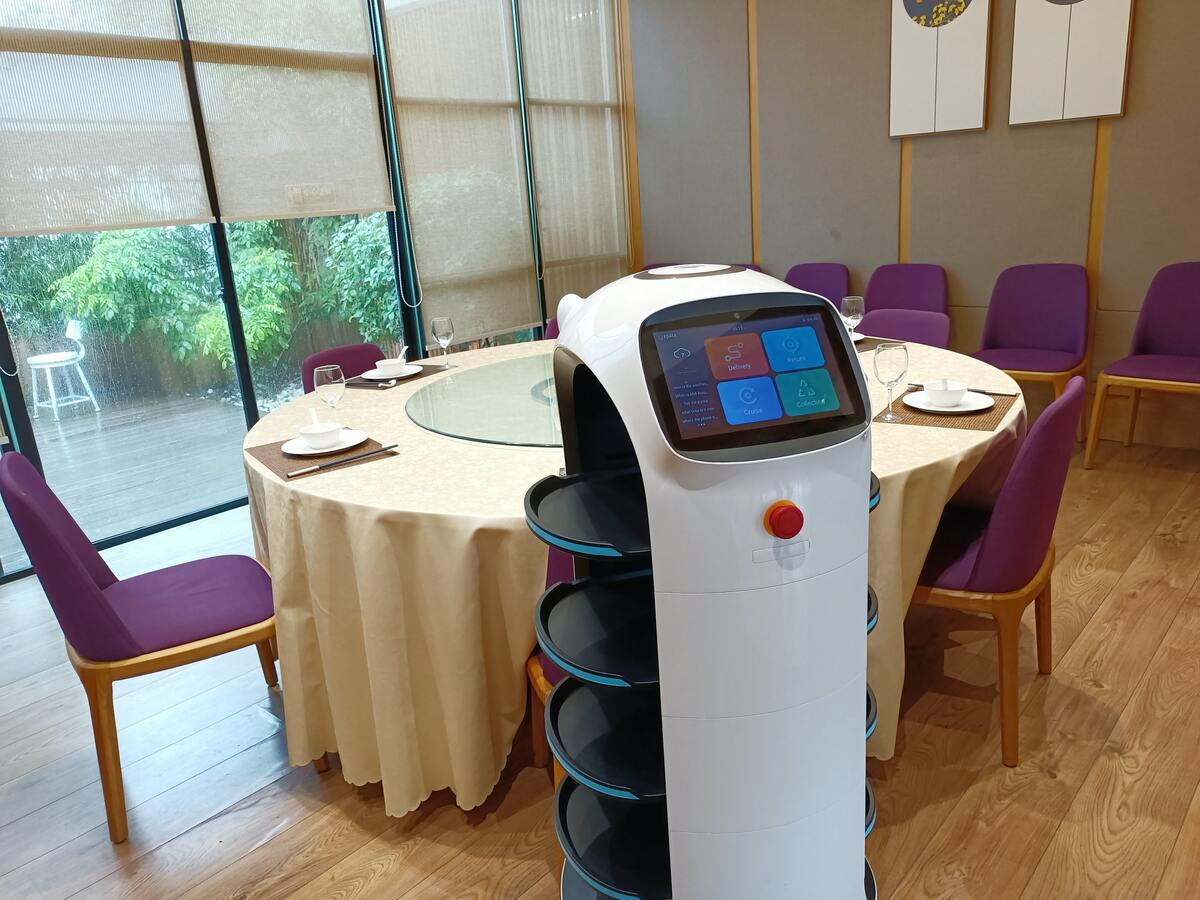 This psychedelic, mind-fuck of a dinner show just might be the coolest dining experience in the world. It ain't cheap (about $75 a head), but it's definitely worth it.
5. See sumo or baseball
Sumo is the national sport of Japan and seeing it live is a pretty incredible experience. There are three big sumo tournaments in Tokyo each year in January, May, and September. Each one lasts for just over two weeks, meaning there are 45 days a year where it's possible to see sumo live.
If you can't catch a sumo tournament, perhaps you can attend a baseball game. It's not just for Americans!
The Yomiuri Giants play at the Tokyo Dome. The games are a lot of fun and with the season lasting from March to September, there are plenty of chances to catch one. No matter which Japanese city you stay in, there will 2 big fat blokes scrapping somewhere.
6. Go for a walk in the park
While Tokyo is most definitely a concrete jungle, there are still plenty of scenic green spaces in the city. In between all the sightseeing, it's nice to just go for a walk in the park and chill out a bit.
Some of the best places to go include the gardens around the Imperial Palace and Yoyogi Park, which is especially lively on the weekends.
7. Explore funky neighbourhoods
As I mentioned in the intro to this Tokyo travel guide, this massive city is really several cities combined into one. Each ward is unique and offers something special. When you travel to Tokyo, you should make it a point to explore as many of the different 'hoods as you can.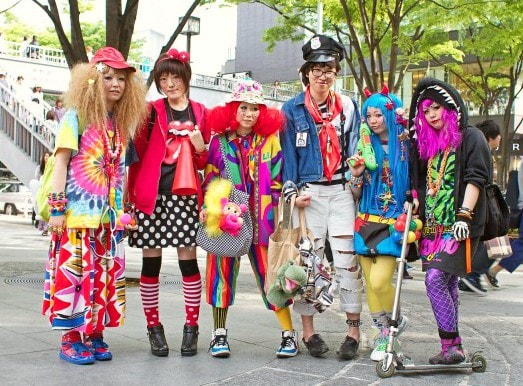 Some areas that you can't miss include Akihabara (anime, arcades, go-karts!), Harajuku (fashion, youth culture), Asakusa (history, culture), and Shinjuku (nightlife).
8. Experience the Shibuya crossing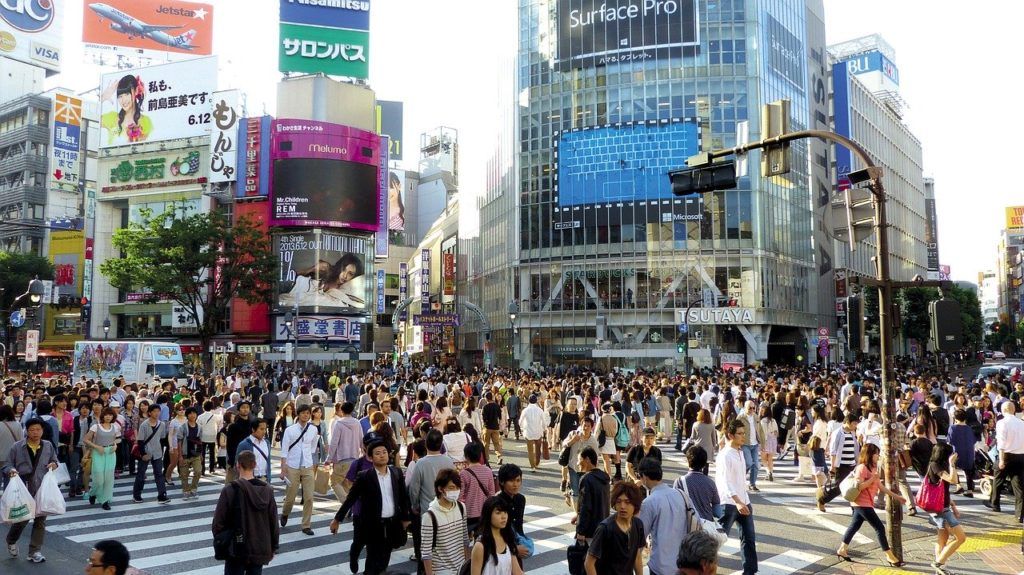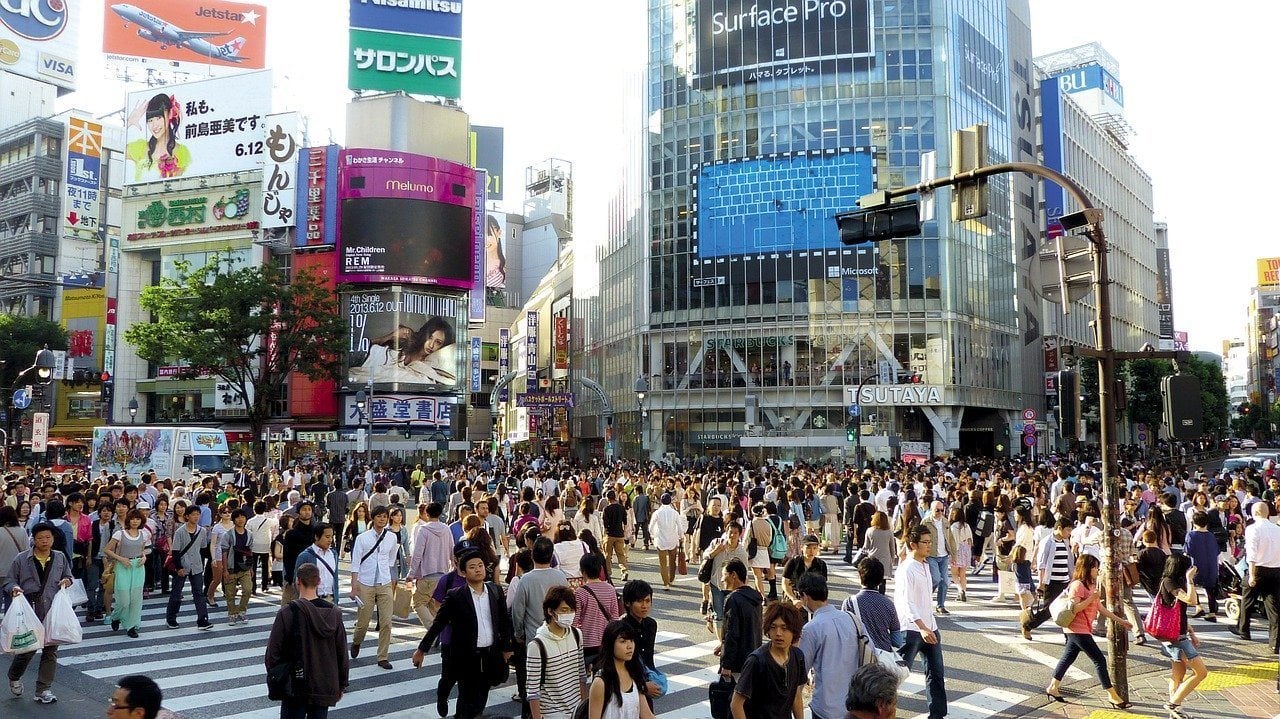 In New York, you have to visit Central Park. In London, you've got to see Big Ben. Well, in Tokyo, you need to walk across the Shibuya crossing.
Rumoured to be the busiest crossing in the world, it's absolute chaos once the light turns green and people surge into the intersection from all sides.
9. Real-life Mario Kart
There's no denying that Mario Kart is one of the greatest video games ever created. I mean, there's a reason they're still coming out with new versions decades later.
Get ready to have your minds blown, my friends. In Tokyo you can play real life Mario Kart!
Seriously – you can dress up as fucking Yoshi and ride a go-kart through the streets. They even have cameras and Bluetooth speakers in the go-karts, so you can capture all the action and blast your own tunes.
Just don't go throwing any banana peels off to the side! Also, big point to note is that you will need a valid driver's license to participate in go-karting.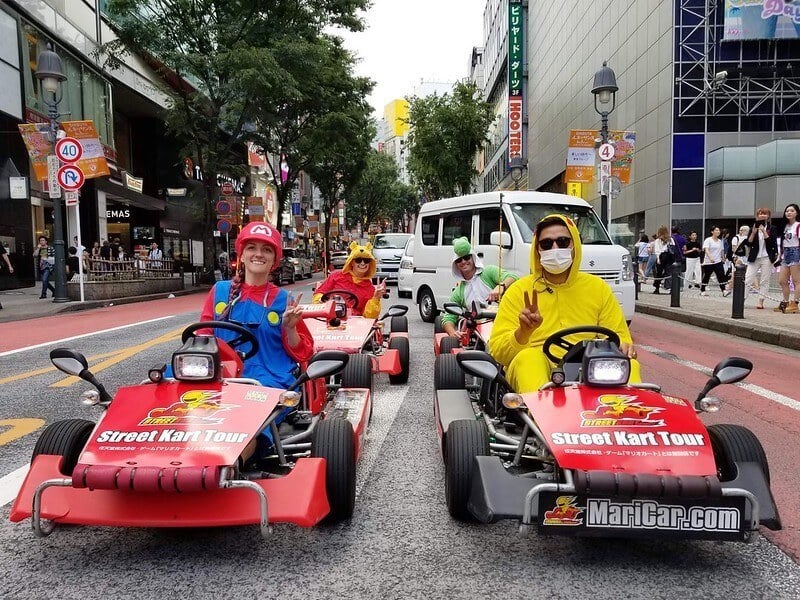 10. Party Hard in Tokyo
While there are plenty of awesome things to do and places to visit in Tokyo to keep you busy during the day, you'll want to make sure you have some gas left in the tank to sample some of the city's nightlife.
The options for a big night out really are endless here, from informal Japanese pubs known as izakaya to rowdy nightclubs that go until sunrise.
One of Japan's biggest festivals, Ultra Japan, takes place right in the city and is one not to be missed by EDM fans.
OVERALL BEST PACKING CUBES FOR BACKPACKING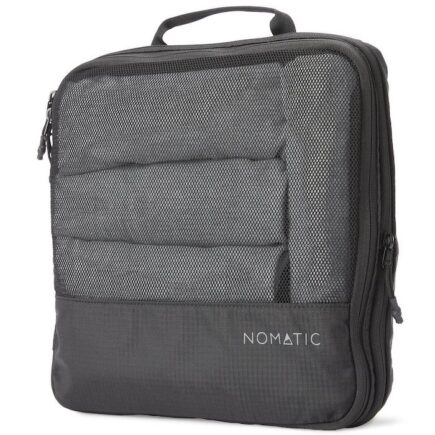 OVERALL BEST PACKING CUBES FOR BACKPACKING
Nomatic Packing Cubes
> Ideal for international travel
> Weight very little
> Durable
BEST COMPRESSION PACKING CUBES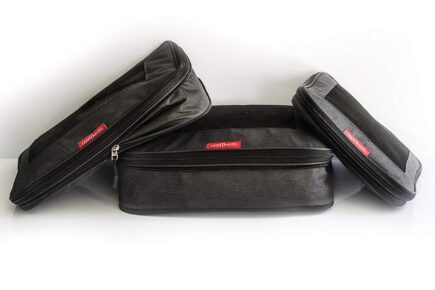 BEST COMPRESSION PACKING CUBES
LeanTravel Compression Packing Cubes
> Compresses luggage
> Mesh window enhances breathability
> Helps minimize wrinkles
BEST PACKING CUBES FOR CARRY ON LUGGAGE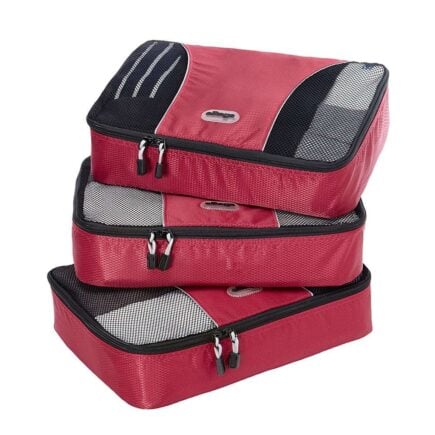 BEST PACKING CUBES FOR CARRY ON LUGGAGE
eBags Medium Packing Cubes Set
> Three bags of the same dimensions
> Lightweight nylon construction
> Premium YKK zip closures
BEST PACKING CUBES FOR INTERNATIONAL TRAVEL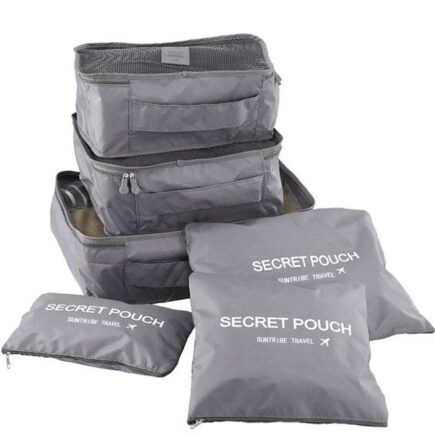 BEST PACKING CUBES FOR INTERNATIONAL TRAVEL
WantGor Six Piece Packing Cubes
> Graduated packing cube set
> Laundry pouches for each size of packing cube
> Mesh upper panel for breathability and visualization
BEST PACKING CUBE SET FOR A LONG TRIP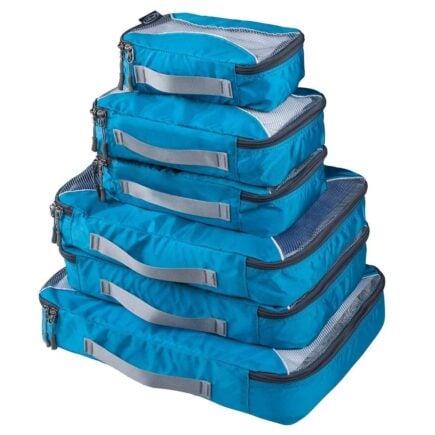 BEST PACKING CUBE SET FOR A LONG TRIP
G4Free Packing Cubes
> Six piece set
> Made up of 4 different sized packing cubes
> Carry handle
Backpacker Accommodation in Tokyo
In this absolutely massive, sprawling capital city, figuring out where to stay can be overwhelming. The first time I travelled to Tokyo, I spent so much time looking at the map trying to figure out where the hell everything was.
There are so many hostels in Tokyo that you could spend hours just scrolling through booking sites to find the best one. The trick to finding the best one is choosing the best location. Shibuya, Shinjuku, and Asakusa are my personal favourite neighbourhoods as they are safe and touristy.
Hostels are usually the cheapest accommodation option but, full disclosure, they are still not cheap. You can expect to pay between $20 and $30 USD per night for a dorm bed. Private rooms tend to be as pricey as hotels.
Japanese hostels generally come stacked full of amenities and an awesome social vibe, and you can meet other travellers to explore with. Save money using the kitchen, and they nearly always have a communal space you can chill out in.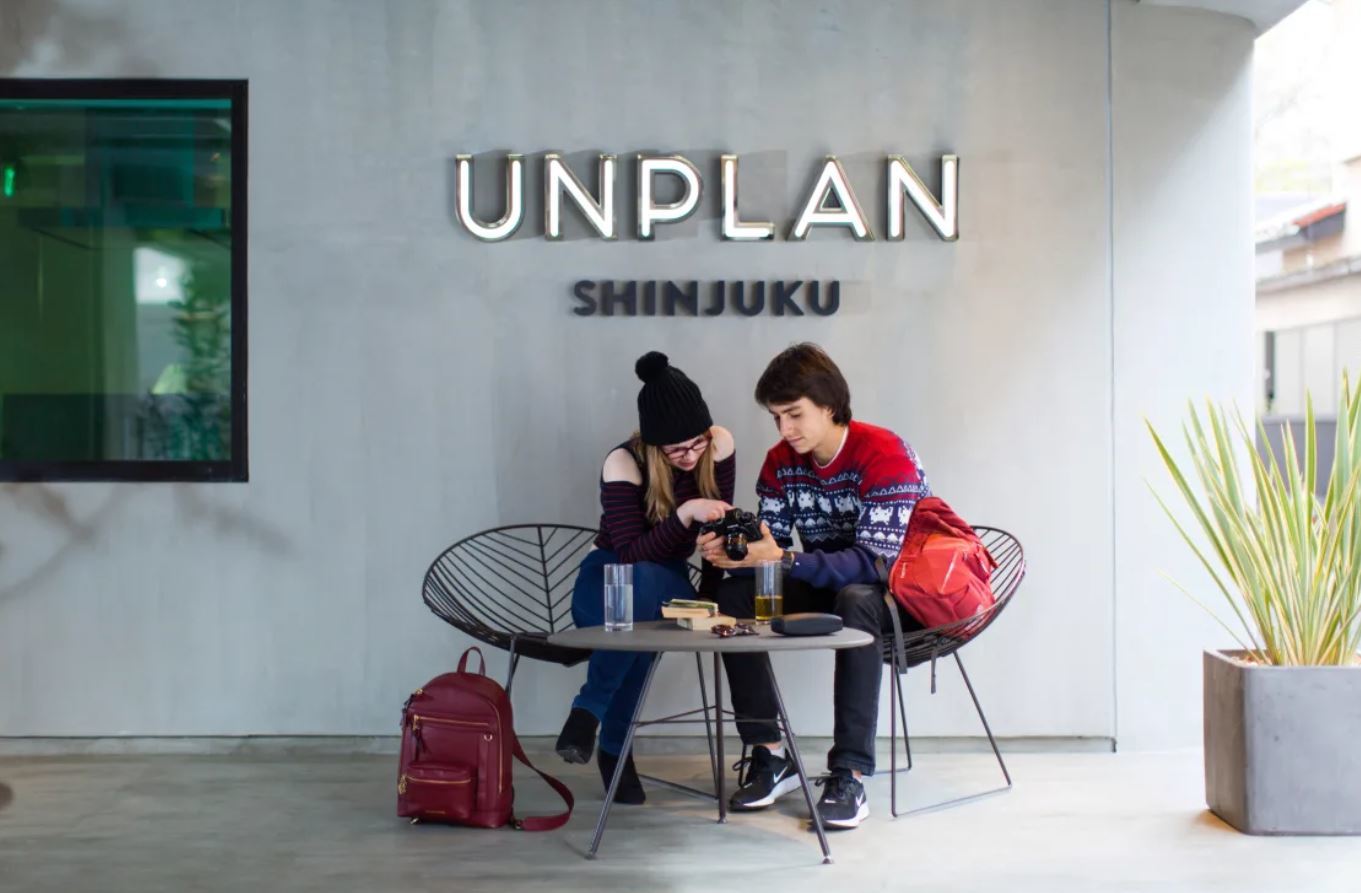 If you want a cool experience though, have you heard about those capsule hotels that Japan is famous for? The ones where you kind of sleep in a coffin? Even those can cost upwards of $50 a night.
A neat travel tip for you is to get on Couchsurfing and send a bunch of requests. When I last travelled to Tokyo, I messaged well over 20 hosts.
A super nice local guy took us in and let us crash for a few nights on his tatami mat. That saved us at least $100 on hostel dorm beds, so it was worth the effort!
Staying in homestays in Tokyo is a very affordable way to travel and you also get to learn a thing or two from your hosts.
You can also rent a room or an entire apartment for your stay. There are plenty of great choices on Airbnb in Tokyo for very reasonable pricess.
The Best Places to Stay in Tokyo
Wondering where to stay in Tokyo? I've already done the grunt work and put together an excellent guide on where to stay in Tokyo.
FIRST TIME IN TOKYO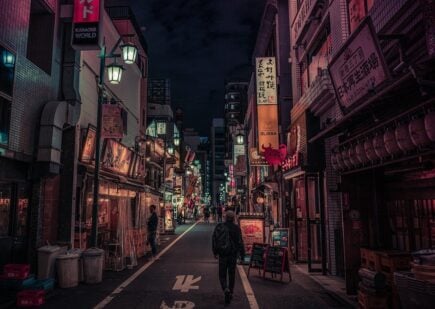 FIRST TIME IN TOKYO
Shinjuku
Centrally located and with a little bit of everything, Shinjuku offers the best overall experience making it one of the best places to stay in Tokyo for first-time travelers.
ON A BUDGET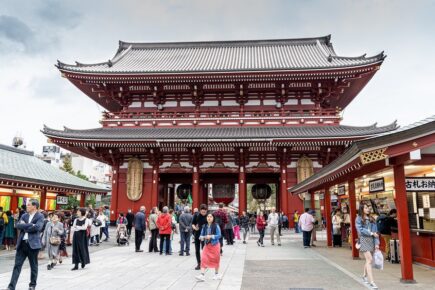 ON A BUDGET
Asakusa
An historical part of Tokyo, complete with temples and shrines, that also offers good deals on lodging.
NIGHTLIFE
NIGHTLIFE
Roppongi
A high-octane, neon-drenched district that appeals most to those who don't wish to sleep and/or want to find a hookup.
COOLEST PLACE TO STAY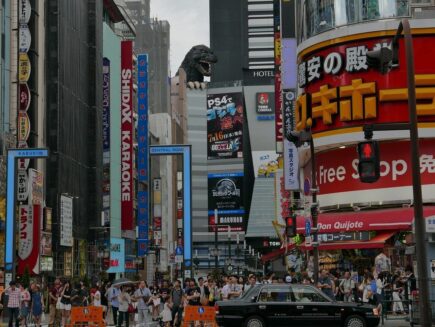 COOLEST PLACE TO STAY
Shibuya
A large district with multiple neighborhoods that cater to all sorts of people be them hipster, yuppy, grungy, bohemian, whatever.
FOR FAMILIES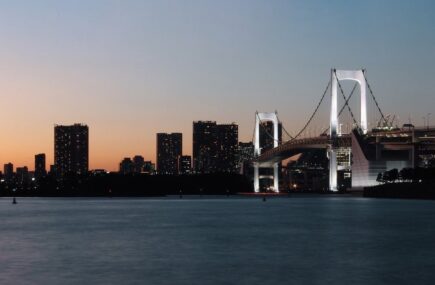 FOR FAMILIES
Tokyo Bay
A developed area that hosts most of the city's theme parks, including Disney World, Legoland, and Palette Town.
Backpacking Tokyo Costs
Before I dive into the average costs of travelling in Tokyo, let's just get this out of the way – Japan is fucking expensive. If you come to Tokyo expecting to pay similar prices to other Asian capital cities like Bangkok, Jakarta, or Seoul, you're in for a shock. Prices in Tokyo are more in line with places like London or New York.
That being said, there are always ways for Broke Backpackers to travel, even in the most expensive of cities.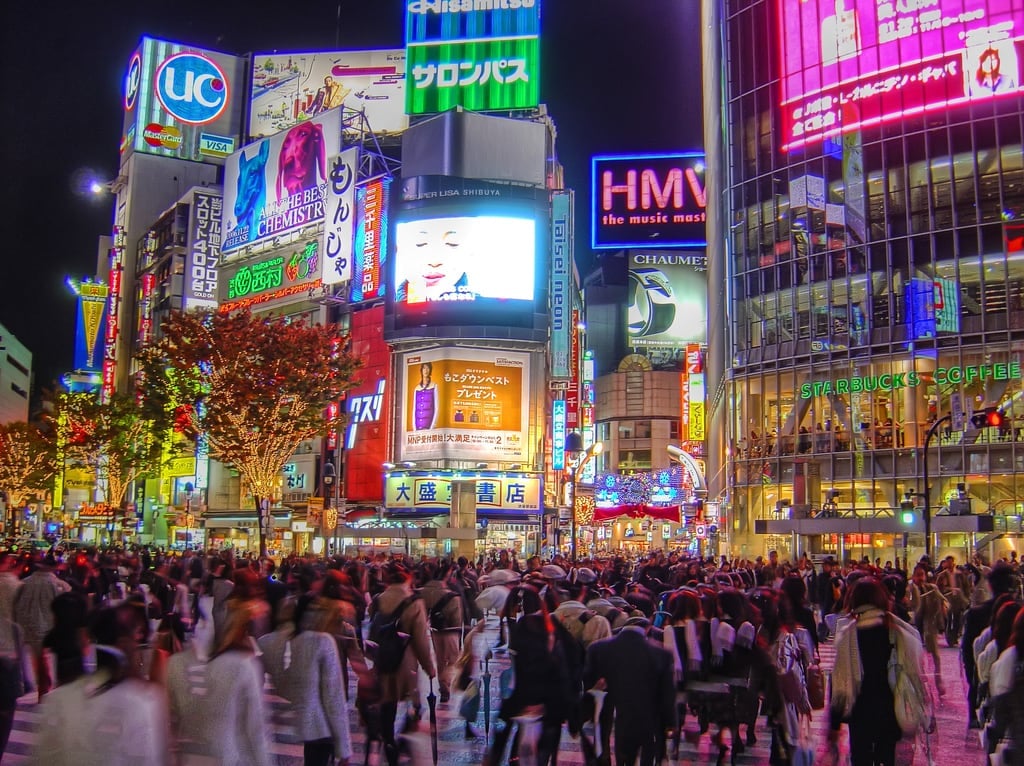 You can survive on a budget of $30-40 a day in Tokyo if you're very resourceful. You'll need to find a Couchsurfing host for one. You'll also be eating a lot of 7-11 meals and burning up the soles in your shoes by walking so much.
If you up that budget to $60-70, you can get a dorm bed in a decent hostel, afford a few rides on the metro, and swap those instant noodles for some conveyor belt sushi. You might even have some money left over at the end of the day to have a beer or two!
From a 7-11, of course. As I said, this city is expensive.
Below is a breakdown of how much things cost in Tokyo.
A Daily Budget in Tokyo
Not sure how much you're going to spend in Tokyo? Here's a rough estimate…
Tokyo City Guide Daily Budget

| | Accommodation | Food | Transport | Activities | Average Daily Cost |
| --- | --- | --- | --- | --- | --- |
| Broke Backpacker | $30 | $10 | $10 | $12 | $62 |
| Frugal Traveler | $40 – $70 | $15 | $10 | $16 | $81 – £111 |
| Creature of Comfort | $150 | $30 | $25 | $25 | $230 |
A Few Free Things to Do in Tokyo
Just because Tokyo is an expensive city doesn't mean there aren't amazing cheap or free things to do in Tokyo.
With a little bit of careful planning, it's totally feasible to spend a few days in Tokyo where you only spend money on accommodation, transportation, and food. There are enough free things to do in Tokyo to keep you busy for several days without getting bored.
Some of the many free things to do in Tokyo are going on a guided tour of the Imperial Palace, taking in the views from atop the Metropolitan Government Building, walking around the Tsukiji Fish Market, and visiting the Sensoji Temple.
Tokyo on a Budget – Tips and Tricks
It's definitely easy for your money to disappear into thin air in a place like Tokyo. That being said, there are still some strategies you can follow to try to minimize the damage to your wallet.
Visit in Summer: Unlike most places, summer is the quietest time of year in Tokyo as it's when the locals disappear on holiday. There's a national holiday that lasts about a week each year, and for that reason, most people take holidays in the summer. It's also the rainy season, so people tend not to travel during the rainy periods. It's a great place to visit during August.
Avoid visiting in Spring: Spring is a no-go, it's the busiest season and everyone is rushing to see the cherry blossoms which only bloom for one week a year. If you want to save money, avoid travelling in the spring.
Buy a Tokyo Pass: If you want to explore all that Tokyo has to offer, it's worth it to pick up Tokyo Pass.
Do the free things: You can burn through a lot of money in Tokyo quickly by buying entrance tickets and joining tours. You can also entertain yourself with plenty of awesome free activities. Walk around the city in search of all the awesome free gardens and museums, visit the many parks, and temples.
Eat from 7/11: Contrary to other places in the world, 7/11 in Japan offers some pretty decent hot food and snacks. You can eat out pretty cheaply and still have a reasonably filling meal.
Why You Should Travel to Tokyo with a Water Bottle
Plastic washes up on even the most pristine beaches… So do your part and keep the Big Blue beautiful.
You aren't going to save the world overnight, but you might as well be part of the solution and not the problem. When you travel to some of the world's most remote places, you come to realise the full extent of the plastic problem.
I hope you become more inspired to continue being a responsible traveller.
Plus, now you won't be buying overpriced bottles of water from the supermarkets either! Travel with a filtered water bottle instead and never waste a cent nor a turtle's life again.
Save $$$ • Save the Planet • Save Your Stomach!
Drink water from ANYWHERE. The Grayl Geopress is the worlds leading filtered water bottle protecting you from all manner of waterborne nasties.
Single-use plastic bottles are a MASSIVE threat to marine life. Be a part of the solution and travel with a filter water bottle. Save money and the environment!
We've tested the Geopress rigorously from the icy heights of Pakistan to the tropical jungles of Bali, and can confirm: it's the best water bottle you'll ever buy!
View on REI
Read the Review
Best Time to Visit Tokyo
The best time to visit Tokyo is either between March-May or September-November. Spring and fall temperatures are nice and pleasant, and the crowds aren't too bad. The one exception is when cherry blossoms begin to bloom, which brings an influx of tourists all across the country.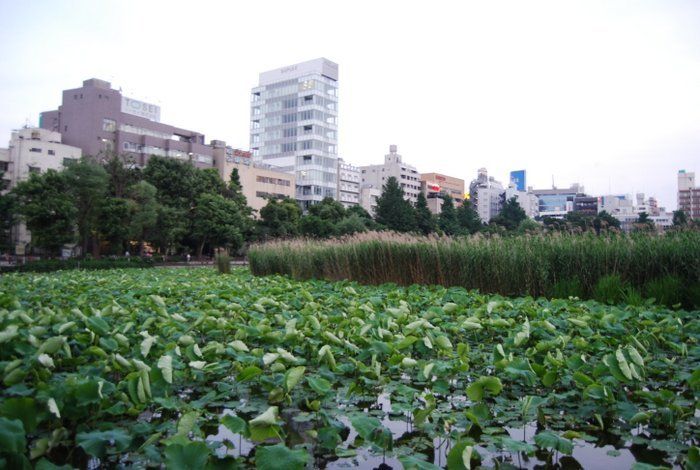 Summer in Tokyo can get very hot and humid. As with many places around the globe, this is also the peak tourist season.
While winter isn't terrible in Tokyo, the cold weather definitely limits your ability to really experience all that the city has to offer. Tokyo's parks and gardens are a highlight, and they are just not that nice in the dead of winter.
What to Pack for Tokyo
Your Tokyo travel packing list is going to be wildly dependent on the season you choose to visit. But here are a few universal items you just can't go wrong with:
Traipse the CIty in Style!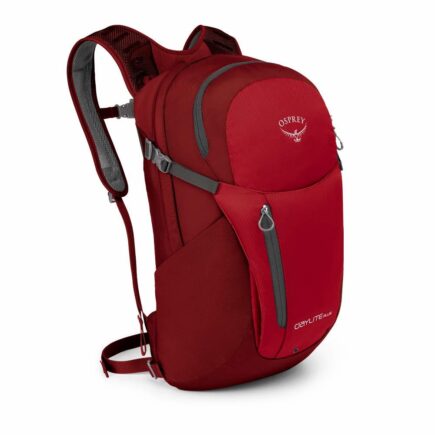 Traipse the CIty in Style!
Osprey Daylite Plus
Any city slicker needs a SLICK daypack. In general, you can never go wrong with an Osprey pack, but with its array of awesome organisation, durable materials, and a comfy build, the Daylite Plus will make your urban jaunts buttery smooth.
Drink from ANYWHERE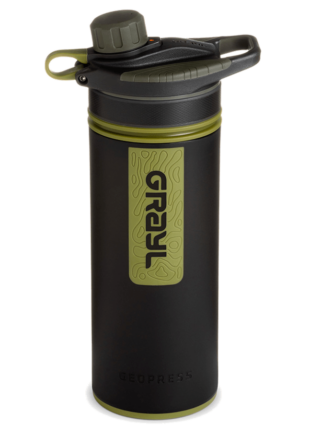 Drink from ANYWHERE
Grayl Geopress Filtered Bottle
Save $$$, save the planet, and save yourself the headache (or tummy ache). Instead of sticking to bottled plastic, buy a Grayl Geopress, drink water no matter the source, and be happy knowing the turtles and fishies thank you (and so do we!). 🙂
Pics or It Didn't Happen 😉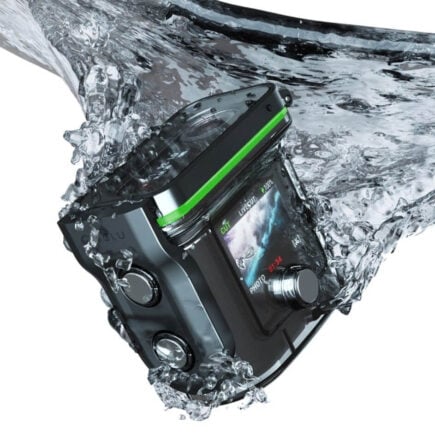 Pics or It Didn't Happen 😉
OCLU Action Camera
Wait, it's cheaper than a GoPro and… better than a GoPro? The OCLU action cam is the cam for budget backpackers that want to immortalise all their wildest adventures – including that time you dropped it off a Himalayan mountain – WITHOUT breaking the bank.
Harness the Sun!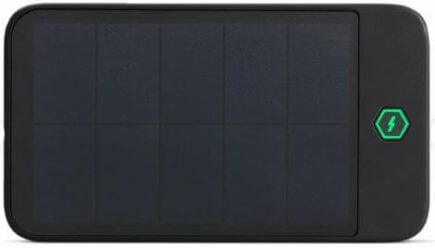 Harness the Sun!
Solgaard Solarbank
Resourceful travellers know how to find power outlets anywhere on the road; smart travellers just pack a solar power bank instead. With 4-5 phone cycles per charge and the ability to top up literally anywhere the sun is shining, there's no reason to ever get lost again!
Don't Annoy Your Dormies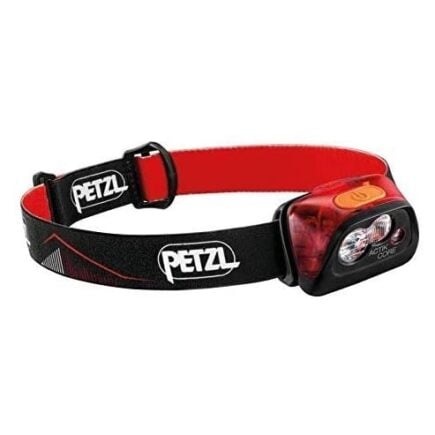 Don't Annoy Your Dormies
Petzl Actik Core Headlamp
ALL travellers need a headtorch – no exceptions! Even in the hostel dorm, this beauty can save you in a real pinch. If you haven't got in on the headtorch game, DO. I promise you: you'll never look back. Or at least if you do, you'll be able to see what you're looking at.
Staying Safe in Tokyo
Tokyo is one of the safest cities on the planet. Honestly, you have very little to be concerned with when you travel to Tokyo.
Even petty crimes like pick-pocketing aren't really an issue in the Japanese capital. That being said, you should still exercise the same common sense you would anywhere else.
For female travellers, one thing to be wary of in Tokyo is men with curious hands on the packed trains. While this is more of a problem for local women, it's still something you want to be aware of. There are even women-only train cars for this very reason.
Now, for the men out there, you might be wandering down a bar street in Roppongi one night, piss drunk on sake, when you hear someone mention a "happy ending."
I hate to burst your bubble, but these are definitely scams. There are many stories of dudes going into these bars, getting drugged, and waking up to exorbitant credit card bills. That's not a happy ending at all!
Sex, Drugs, and Rock 'n' Roll in Tokyo
Tokyo isn't a rowdy city, but you can certainly get into any kind of drug tourism if you know the right people. Especially if you hang around Kabukicho, the red light district of Tokyo.
So now that I've touched on actually illegal things, let's get into more "basic" Tokyo fun: booze. You can find alcohol everywhere in the city, if you're 21.
Since the pandemic, an alcohol ban was put in place to help control the spread of COVID. As of May 2022, there is still a curfew in place, meaning establishments can only serve alcohol up to a certain time. But keep your eyes on the news as this may change.
Hey, you can always get a few street tinnies from the 7/11 and take them back to your hotel! Just make sure you check your hotel allows alcohol consumption.
As for love and sex on the road, hey, it's Tokyo: anything can happen! If you happen to meet a fellow traveller you want to do the dance with no pants with, be respectful and responsible. Everyone just wants to have a good time, after all.
Plus, if you visit Condomania you can buy condoms that make your manhood glow like a lightsaber! Pretty cool way to bag your meat, if you ask me.
Getting Insured BEFORE You Visit Tokyo
Travelling without insurance would be risky. So do consider getting good backpacker insurance sorted before you head off on an adventure.
ALWAYS sort out your backpacker insurance before your trip. There's plenty to choose from in that department, but a good place to start is Safety Wing.
They offer month-to-month payments, no lock-in contracts, and require absolutely no itineraries: that's the exact kind of insurance long-term travellers and digital nomads need.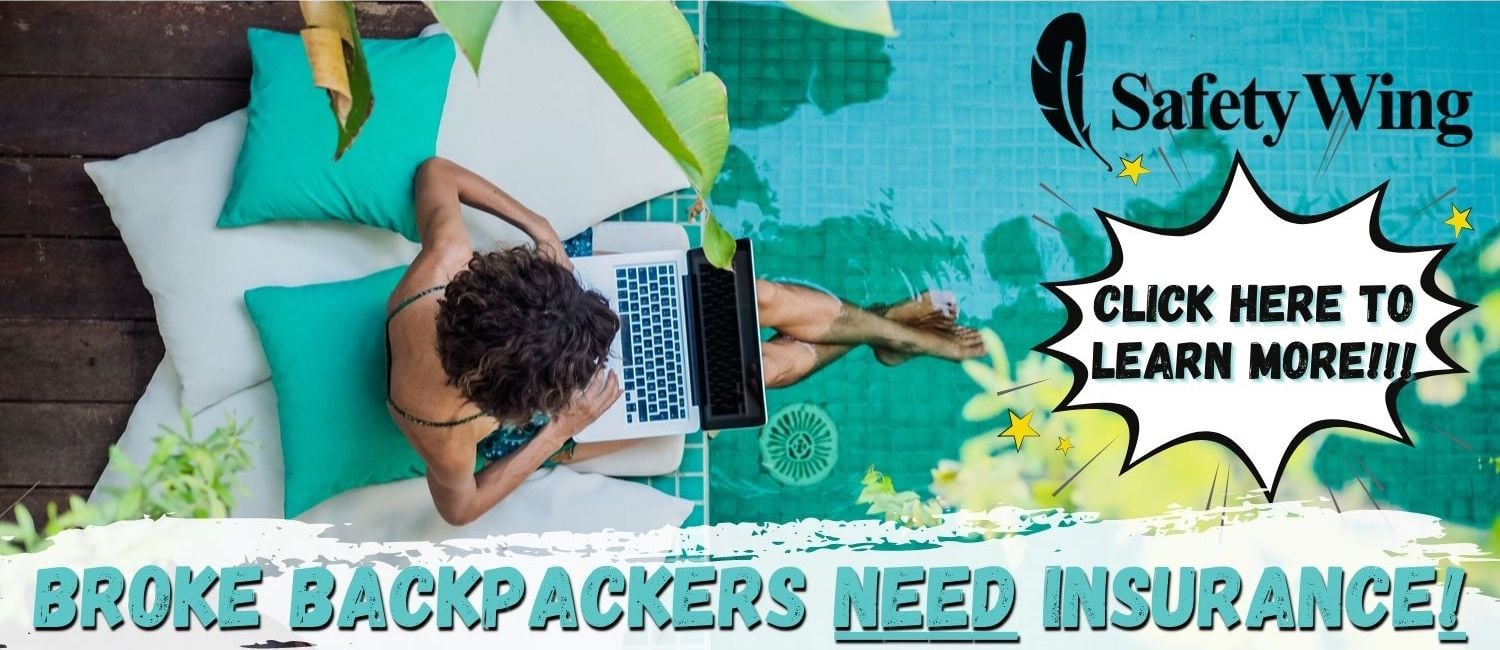 SafetyWing is cheap, easy, and admin-free: just sign up lickety-split so you can get back to it!
Click the button below to learn more about SafetyWing's setup or read our insider review for the full tasty scoop.
How to Get Into and Around Tokyo
I'll never forget the first time I went to Tokyo and got my first glance at the city's metro map. I must have looked like the most confused gaijin (foreigner) ever because a good Samaritan quickly asked me where I needed to go and pointed me in the right direction.
Seriously, just take one look at the Tokyo metro map. It looks like an alien with a few dozen different coloured tentacles. Actually, that sounds about right for Japan!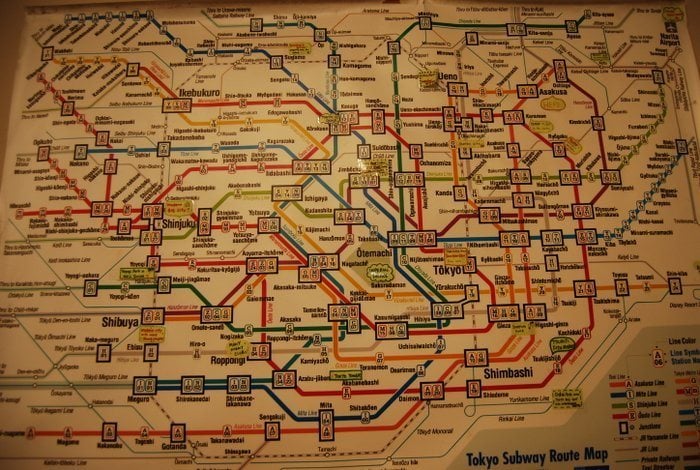 In all seriousness though, it's pretty fucking confusing trying to navigate. I'll try to explain it in simple terms for you…
Getting Around Tokyo
The Tokyo metro network consists of lines managed by several different companies. That means you can't just buy one ticket and ride the metro wherever you want. There are the JR lines, the two subway networks, and then several private lines as well.
Sound confusing? That's because it is.
The good news is that Japanese people are super friendly and helpful, and will step in to save your dazed and confused ass. They'll do a much better job of explaining things than I can.
Even though it's a bit tricky to navigate, the Tokyo metro system is pretty awesome and will get you everywhere you need to go in the city.
There are plenty of bus lines as well, but those are even more difficult for the uninitiated to figure out.
Cabs are readily available in Tokyo, but they ain't cheap. Drivers here aren't known to be con artists like they are in so many cities but don't expect them to speak any English. If you're trying to do Tokyo on the cheap, you're going to need to stay out of cabs and walk your ass to the nearest subway station.
I've been to the city twice now and haven't taken a single bus or cab. My strategy is always to figure out which subway station to go to and then spend all day exploring that area. I might take the metro again to try a different part of town if time allows, and then try to get on the last one home before it shuts down.
How to Get In and Around Tokyo
Tokyo is served by two different airports. If you're travelling to the city internationally, you'll probably arrive at Narita International Airport (NRT).
The thing about this airport is that it's not actually in Tokyo at all. As the name suggests, it's actually in Narita, which is 70 km northeast of the capital.
For getting to and from Narita, you have several options. The cheapest option is taking the Keisei Limited Express to Nippori Station for about $10 one-way. From there, you can hop on the metro to get to where you're staying.
If you purchase a Japan Rail Pass for your trip, you should hop on the Narita Express train, as it's covered by the pass. Even if you don't have the rail pass, it's not a bad deal if you need a round-trip ticket. Foreigners get a discounted price of about $35 for round-trip tickets to be used within two weeks.
Haneda Airport (HND) is used mostly for domestic flights, but a new international terminal is working now. It's much closer to the city than Narita – only about half an hour south of central Tokyo. Your best bet travelling to the city is catching the Tokyo Monorail for about $5.
Travelling by Train in Tokyo
I'm sure you've heard of Japan's amazing high-speed trains by now. Japan definitely has one of the most impressive rail networks in the world, so travelling to and from Tokyo by train is a great option. Trains here are fast, comfortable, and incredibly punctual.
But train travel here can be a bit complicated. I always look to Seat 61 for detailed and up-to-date information on travelling by train.
Of course, bus travel is always an option to get to and from Tokyo as well. Since it's the capital city and all, you can catch buses heading in all directions out of Tokyo. One bus company that comes recommended by several travellers is Willer Express.
FYI – If you are really short on time, then note that there are Tokyo transit tours operating from the airport which last around 5 hours.
Working and Volunteering in Tokyo Japan
Long-term travel is awesome. Giving back is awesome too. For backpackers looking to travel long-term on a budget in Tokyo whilst making a real impact on local communities look no further than WorldPackers.
WorldPackers is an excellent platform connecting travellers with meaningful volunteer positions throughout the world. In exchange for a few hours of work each day, your room and board are covered.
Backpackers can spend long periods of time volunteering in Japan in an awesome place without spending any money. Meaningful life and travel experiences are rooted in stepping out of your comfort zone and into the world of a purposeful project.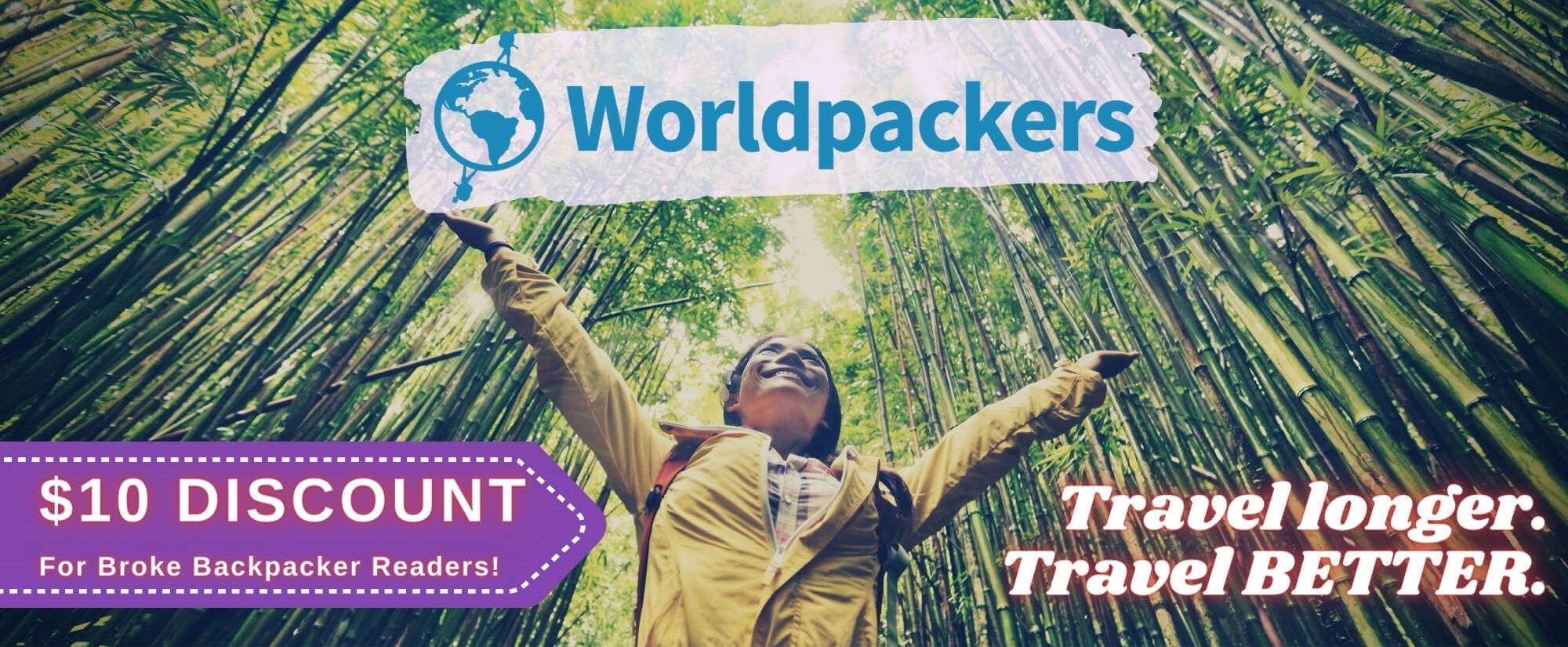 Nightlife in Tokyo
If you like to party, then you're in for a real treat in Tokyo. While the city and its people may seem a bit conservative at first glance, once the sun goes down it's a whole different ballgame.
The old age of work hard, play hard sure rings true in Tokyo. As soon as 5 o'clock hits, you'll see businessmen start to trickle into the tachinomi standing bars, where you literally just stand and drink.
Many of these guys will pound a bunch of beers, crash in a capsule hotel, and get right back to the office the next morning. Party on, Wayne!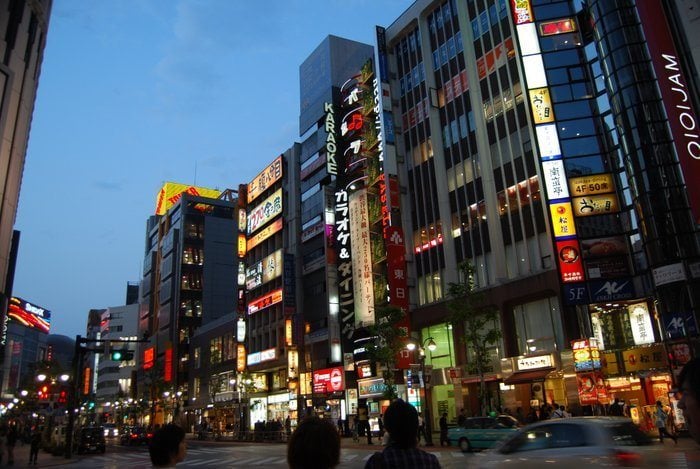 For another fun and local experience, check out some of the city's many izakaya. These are informal bars that typically serve a variety of small dishes along with drinks. Look for them around busy train stations and sit down for a classic Tokyo experience.
I haven't even scratched the surface when it comes to the nightlife in Tokyo. You can also find classy cocktail bars, craft beer bars, live music venues, raucous nightclubs, and of course, the ubiquitous karaoke joints.
One thing about partying in Tokyo is that it can definitely wreck your budget. Be sure to read this helpful and hilarious broke-ass guide to drinking in Tokyo before heading out for a big night there.
Dining in Tokyo Japan
Wow… where do I even begin here? There are literally thousands of places to eat and drink in Tokyo. If all you did on your trip to Tokyo was sample Japanese food and drink, I would say it was a smashing success.
Early in the morning, be sure to head to the Tsukiji Fish Market for a sushi breakfast. If you want to see the auction, you'll have to get there at a very unreasonable hour of 3:30-4:30.
For those who prefer sleep to watching people buy fish, you can show up later, poke around the market a bit, and sit down at a restaurant for a massive sushi breakfast.
Speaking of sushi, you'll surely notice that many restaurants serve up this Japanese classic on conveyor belts. These places are great for a quick, easy, and relatively affordable meal. The plates are colour-coded by price, so be sure to look carefully before loading up on the most expensive ones!
One of the most fun things about eating in Tokyo is ordering your lunch from vending machines. Many restaurants have vending machines with pictures, so you can place your order, hand the receipt to the cook, and not worry about fumbling through your awful Japanese. Take that, language barriers!
For those doing Tokyo on the cheap, you'll surely get acquainted with convenience store food. Hey, at least it's pretty good here! Grab a few rice balls and maybe a bento box, and you'll be good for a few hours.
Drinking in Tokyo
Seeing as how you're in East Asia and all, you'll definitely want to try some tea while you're in Tokyo. There are plenty of tea houses in the Japanese capital, and you'll often be served some green tea with your meal in restaurants.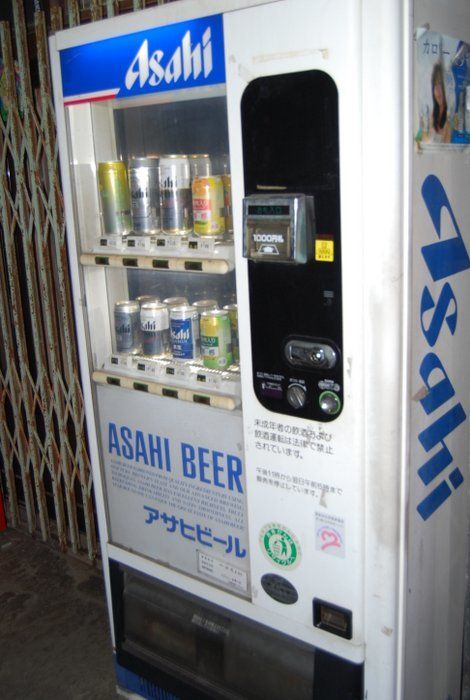 When it comes to the hard stuff, it's not hard to find an adult beverage in Tokyo. You can even get local beers like Asahi from vending machines, although these are becoming increasingly rare.
If you can't find one, you can always just grab a drink from the 7-11 that is probably right in front of you. Street beers FTW!
Of course, you didn't come all the way to Tokyo to not get some sake. You can't throw a dead cat without hitting a sake bar. Hey, wait a second – where did you get that dead cat! Not from the cat cafe?!
Dead cat jokes aside, don't miss out on getting sake drunk when you travel to Tokyo.
Best Restaurants/Cheap Eats in Japan
Here are some cheap restaurants in Tokyo that give you the most bang for your buck:
Menchirashi: This is the perfect place to get you some house made udon noodles for an affordable price.  Just head over to the fashionable district of Harajuku.
Ichiran ramen: This is a chain of ramen restaurants in Japan and each one is tasty and affordable. You get to sit in your own little anti-social booth and your ramen is served to you from two hands behind a curtain. It's an experience in itself.
Gonbei: this small udon shop near Waseda University offers top-notch noodles for an affordable price. You can also enjoy a set menu and there's free refills of takikomi gohan (rice seasoned with dashi broth and vegetables), so you can fill up here and spend less on food later on.
Unatoto: Unagi (grilled freshwater eel) is a quick and affordable delicacy. You can find Unagi restaurants all over Tokyo, but Unatoto is one of the top rated restaurants.
Echigoya Hachikichi: This restaurant specialises in fish set meals for under Y1000. It's another great restaurant where you can enjoy a hearty meal and fill up, so you don't have to spend more money on food later on.
Food courts: If you want to enjoy a cheap meal but can't be bothered to wander around looking for restaurants, head to any mall and look for the food court. You'll be sure to find a bargain option there.
Take Your Japanese to the Next Level
Learning more than just basic phrases in Japanese is a monumental task that will require patience and time from very dedicated backpackers, but is totally worth it in the end. Global Work and Travel offer the opportunity to learn Japanese in either Tokyo, Kyota, or Fukuoka.
You can stay anywhere from 2 to 12 weeks with small class sizes so you get MORE attention (you'll need it, Japanese ain't easy). Plus, what better way to learn than to fully immerse yourself. Your backpacking experience will be all the better for it.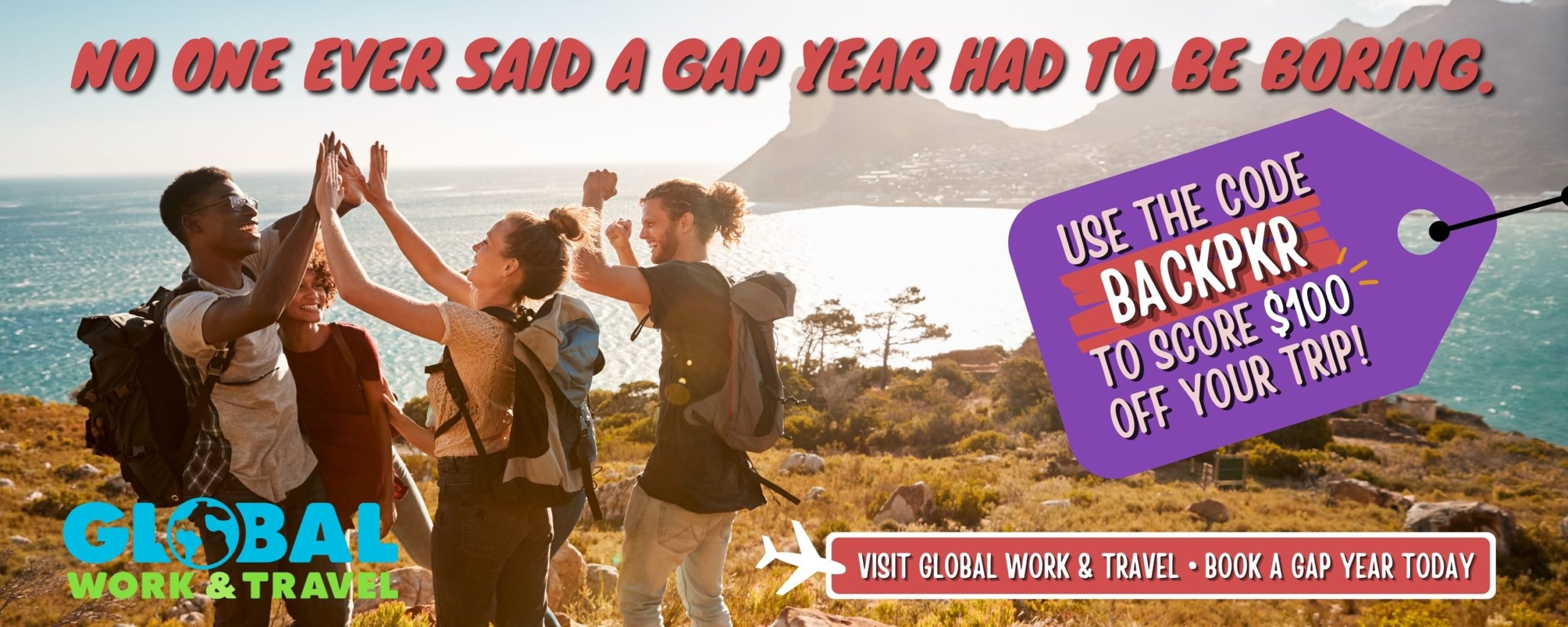 Some Unique Experiences in Tokyo
Experience Tokyo in all its kooky, weird, and wonderful ways! Here are some of my favourite unique experiences in Tokyo:
Sitting in an Onsen/Hot Spring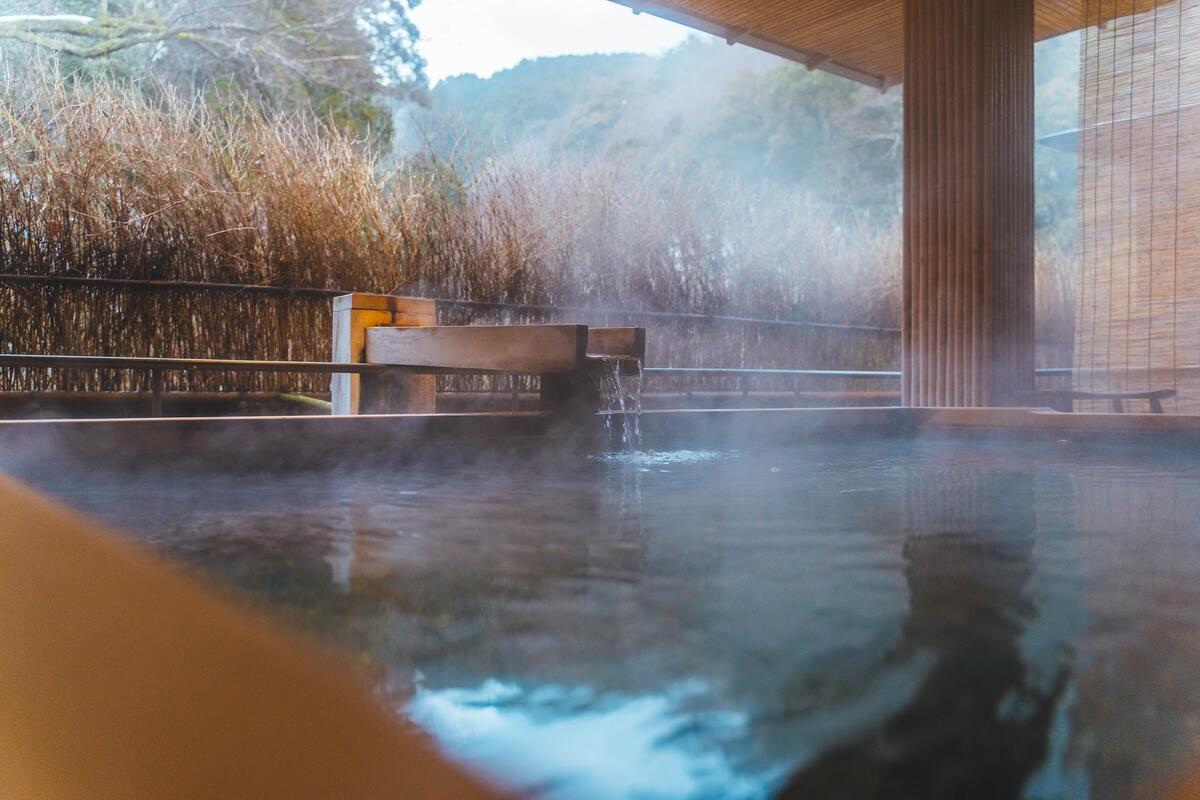 Onsens are unique to Japan and East Asian countries. They are relaxing outdoor hot spring pools surrounded by gorgeous Japanese gardens, peaceful music, and naked grannies.
Even though you do have to share a pool with a naked stranger, it's not as awkward as you might think. Unless you're travelling around Japan on a romantic holiday. Then it might be…
The best place to experience an onsen in Tokyo is actually to take a day trip out to Hakone, which is only an hour or so on the train from Shinjuku station. This is also a great place to see Mount Fuji from a distance.
Full disclosure, if you have tattoos, it is likely you will be turned away. They're not a big fan of tattoos in Japan. Some onsen houses will allow people with tattoos to have a private onsen (basically like a bath in a private room), but this is dependent on the onsen house.
Tea Ceremonies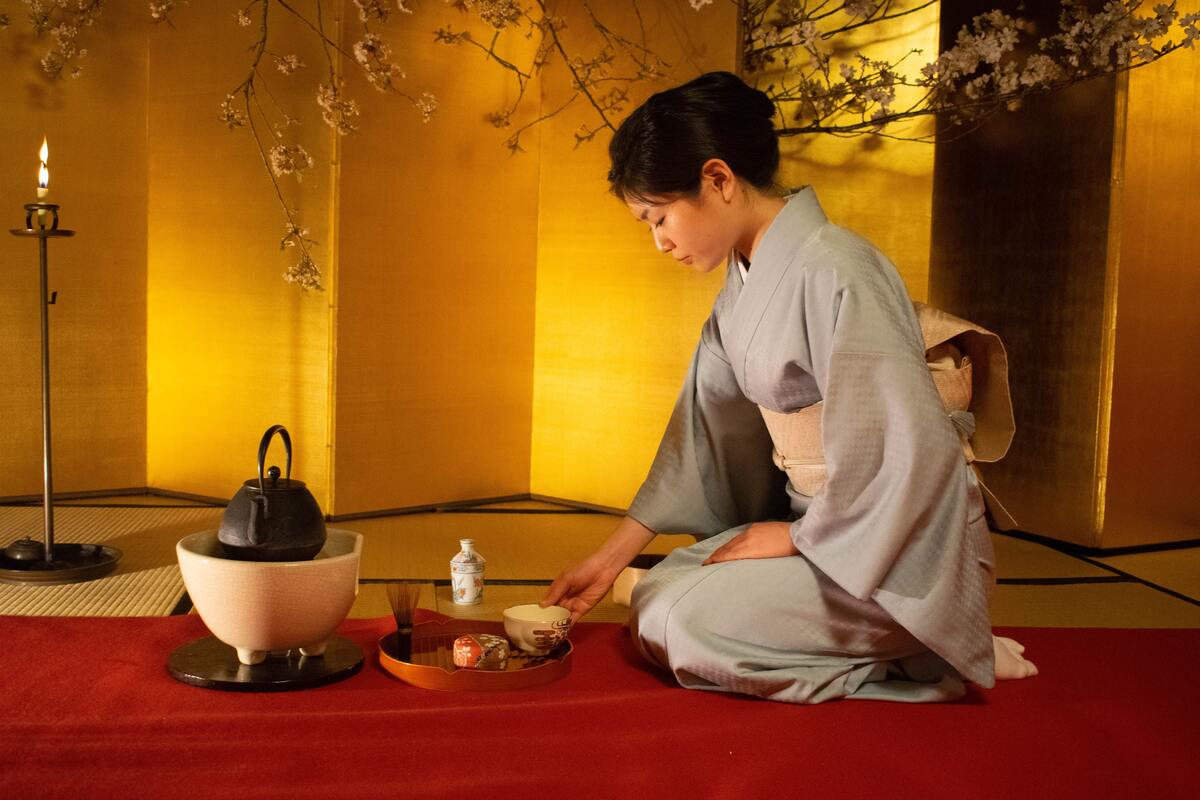 Drinking tea in Japan is a huge deal. Tea ceremonies are known as chanoyu, or sado, in Japanese, which means harmony, respect, purity and tranquillity. The way the tea has been made, and the way it is to be drunk, are all very important. If you want a unique, cultural experience in Tokyo, try and find yourself a tea house.
Stay in a Ryokan (Traditional Japanese Inn)
No visit to Japan would be complete without staying at a traditional Japanese inn and sleeping on a tatami mat. Many traditional Japanese homes are quite small and space is a problem, so rooms often have several purposes.
By day a kitchen, by night a bedroom, that kinda thing. You'll sleep on a soft mattress on the floor, surrounded by authentic wooden sliding doors and paper walls. It's an experience that you won't forget.
Getting Off The Beaten Path in Tokyo
One great thing about travelling to Tokyo is that you're almost always immersed in the local culture. There really isn't a tourist zoo here like Times Square in New York or Khao San Road in Bangkok. Aside from a few expat enclaves, you'll generally find yourself surrounded by Japanese people and culture.
Even in popular areas such as Shinjuku, all you need to do is walk down some random side streets and you'll find yourself in the lively Golden Gai bar district.
This area is home to some 200 tiny bars and dining establishments that can only hold a handful of people. Pop into one and you'll soon be lost in translation, just like Bill Murray in the famous movie.
Just a stone's throw away from the bustling Shibuya, you'll find the bohemian 'hood of Shimokitazawa. This place is full of hipster cafes, hole-in-the-wall restaurants, and an abundance of vintage and second-hand shops. While much of the rest of Tokyo fills up with chain stores, at least this area remains unique.
One great way to get off the beaten track here is by connecting with and maybe even staying with locals. Even if you can't find a host on Couchsurfing, you might find a meet-up that's going on while you're in town, or a local who would like to meet for coffee and show you around.

Our GREATEST Travel Secrets…
Pop your email here & get the original Broke Backpacker Bible for FREE.
FAQs About Backpacking in Tokyo Japan
Final Thoughts on Backpacking in Tokyo
Backpacking in Tokyo will bring you ample opportunities to participate in debauchery, and it is very important to have fun, let loose, and get a bit wild at times. Most backpacking trips I have been on across the world have included at least a few mornings where I wake up knowing I went too far.
There are some things that will put you in the category of a straight up jackass if you do them. Being super loud and obnoxious in a tiny hostel at 3 AM is a classic rookie backpacker mistake.
Everyone in the hostel will hate you when you wake them up. Show your fellow travellers respect whilst backpacking in Tokyo and anywhere else for that matter!
Reduce your plastic footprint: Perhaps the best thing you can do for our planet is become a responsible traveler and make sure you do NOT add to the plastic problem all over the world.
Don't buy one-use water bottles, the plastic ends up in a landfill or in the ocean.
---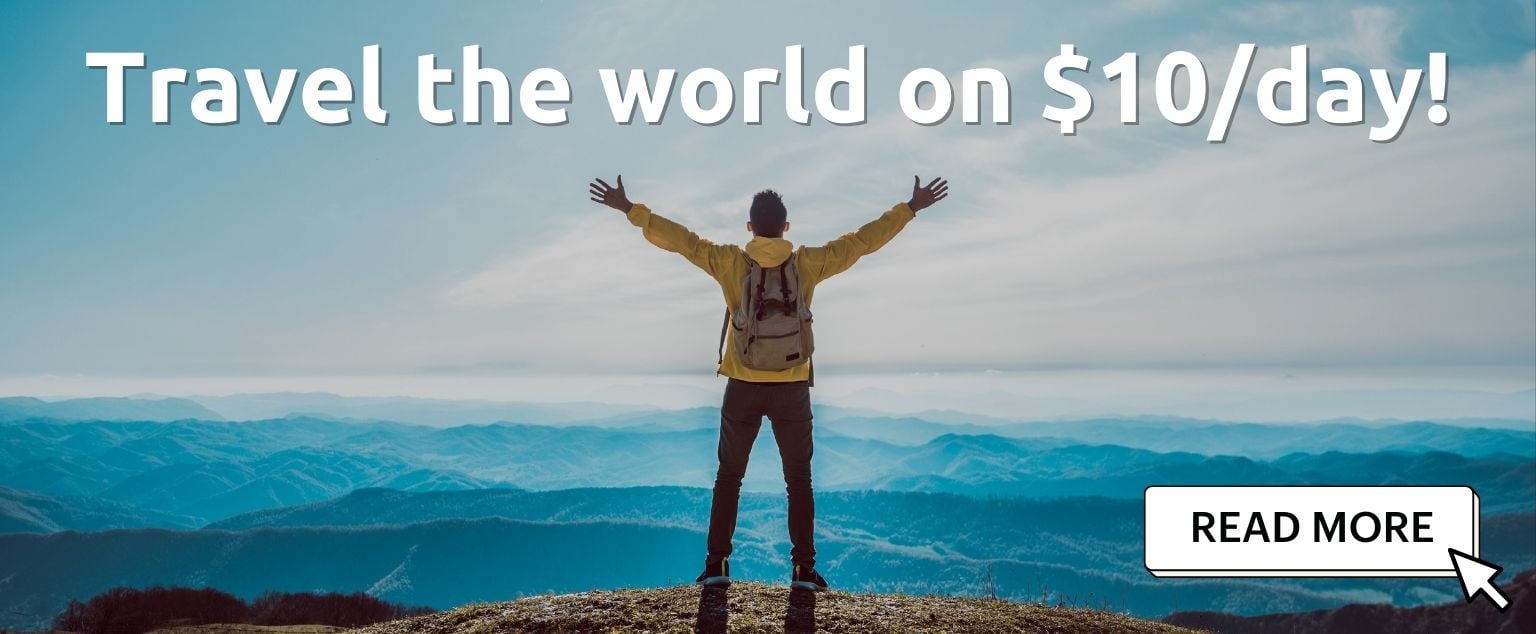 And for transparency's sake, please know that some of the links in our content are affiliate links. That means that if you book your accommodation, buy your gear, or sort your insurance through our link, we earn a small commission (at no extra cost to you). That said, we only link to the gear we trust and never recommend services we don't believe are up to scratch. Again, thank you!