Konnichiwa and welcome to the Land of the Rising Sun!
With majestic landscapes, gurgling springs, and alpine peaks, it's not exactly difficult to understand why Japan national parks draw visitors from all over.
Exploring the country's diverse terrains is a fascinating experience since you'll be exposed to a staggering array of sceneries and climates. You could trek to a frozen waterfall, hike the peaks of volcanic mountain ranges, stroll by the shade of the Cherry Blossoms, or take a refreshing dip in the pool at the bottom of a waterfall.
Indeed, each park packs its own adventure and most of them are fringed by towering mountains that are deeply rooted in the local culture. In some of the parks, you'll even find ancient shrines and temples.
What are National Parks?
So, first things first: what exactly are national parks? Well, they basically refer to a stretch of land that is protected by private or governmental bodies to preserve the flora and fauna.
The country's national parks owe their thanks to the Parks Act of 1957, which was established to protect the land's biodiversity. Nowadays, the country has 34 national parks, all with varying landscapes and an exciting range of activities to suit just about every type of traveler!
Unlike national parks in Australia or the U.S., Japan's parks aren't all owned by the government. The parklands actually include a blend of prefectural, private, and governmental land.
Because Japan's climate ranges from subtropical to subarctic, the country has a varied assortment of fauna and flora, most of which are unique to the archipelago.
The country's parks are awash with primeval woodlands, alpine peaks, marshlands, smoking volcanoes, and of course – hot springs galore! So, whether you want to venture up the mountains or simply let your worries melt away in a hot spring, you can be sure that there's something with your name on it.
More importantly, there are plenty of millennium-old birch and Japanese cedar trees that are protected by the national parks so they can be enjoyed for several more generations to come.
National Parks in Japan
Whether you're chasing adventure at the summit of a volcano or simply want to hit an easy walking trail while admiring the unblemished scenery, you'll never run out of things to do in the parks when visiting Japan!
Nikko National Park
Size: 6,641 km²
Location: Yumoto
Cost of Entrance: Free
While the best time to visit national parks in Japan is in spring (hello, Cherry Blossoms!), Nikko National Park is the one exception to the rule. Locals will tell you that this park is the best place to experience those vivid fall colors, and after seeing it for myself, I must say I quite agree with them.
While beautiful year-round, there's something almost magical about Nikko during those fall months: expect dazzling displays of bronze and crimson, with a crisp, cool climate that perfectly lends itself to longer hikes.
One of the main draws of Nikko National Park is that it basically offers the whole package. Whether you're after a spiritual experience, nautical sports, stunning hiking trails, or even camping, this park certainly has you covered.
A UNESCO World Heritage site, this park has plenty of shrines, including Toshogu, which is said to be one of the most ornate in Japan.
Whether you're an amateur or an experienced hiker, you certainly won't run out of scenic paths to explore in the park. Nikko's diverse landscapes include frozen lakes, floral plains, majestic calderas, and even an active volcano that you can actually summit. And if your muscles get sore, you can always relax with a dip in an open-air hot spring.
One of the best things about Nikko National Park is that it's just over 2 hours by car from Tokyo. Best of all, the park does feature plenty of scenic driving routes. I can totally recommend the Iroha-Zaka Winding Road, known for its many hairpin turns and unblemished mountain views. This route ends at the Ackechi-Daira Plateau, one of the park's most photogenic places.
Where to Stay Near Nikko National Park
Located in Nikko City, this cozy cottage features two traditional Japanese bedrooms for up to 5 guests. Enjoy classic home comforts like a well-equipped kitchen and a cozy living area where you can kick back and relax after a full day of adventures.
Keramashoto National Park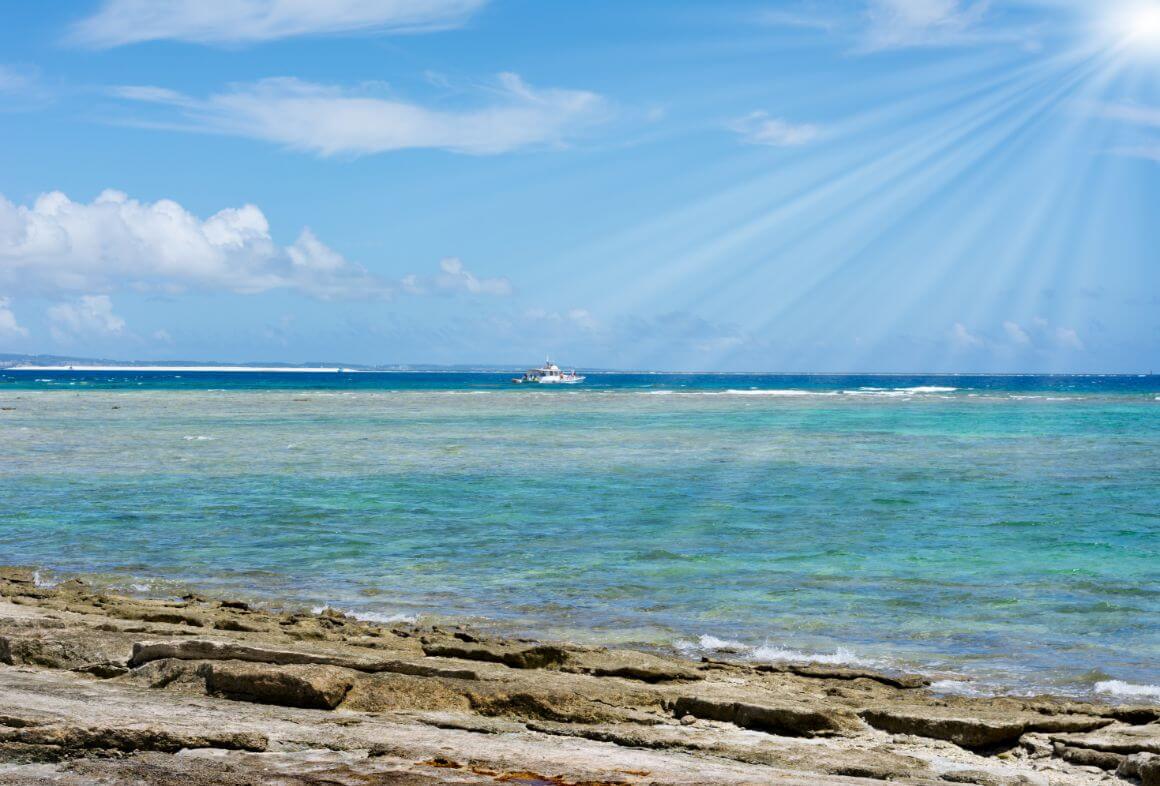 Size: 940 km²
Location: Zamami
Cost of Entrance: Free
There's no doubt that Kerama Shoto is one of the most popular Japan national parks – and it won't take you long to understand why!
This fairly new addition to Japan's family of national parks sure packs a punch since it's basically made up of 36 individual islands, all surrounded by gorgeously clear, bountiful waters. In fact, the ocean surrounding the park is so swoon-worthy that a whole new shade of blue (Kerama Blue) was created and named after it.
Of course, it goes without saying that the best time of the year to experience this park is in spring or summer.
It's not just about sand, sea, and sun, though: the Kerama Shoto archipelago features a surprisingly diverse landscape that includes forests, mountaintops, and inlets. Visitors who are into hiking or climbing may wish to head to Tokashiki, the park's most mountainous island. For a laidback, lazily-chilling-on-the-beach type of vibe, be sure to check out Zamami, located around 50 minutes from Naha via express ferry.
Snorkeling and diving aficionados absolutely have it made, with endless opportunities to enjoy the gorgeous marine life around the park. In my opinion, Furuzamami Beach is one of the best spots to snorkel since this area is teeming with coral reefs and fish.
If hiking is more your thing, you'll be glad to learn that the park is home to the Teruyama Garden Trail, known for its abundant flora and wildlife. Be sure to check out the Takara Residence as well, a 19th-century Okinawan house that's been perfectly preserved throughout the years.
Where to Stay Near Kerama Shoto National Park
Is there anything better than retreating to a gloriously comfortable room after a full day of adventures? I think not! Well, this is exactly what awaits at the Hanamuro Inn. Best of all, the inn lies close to a ferry terminal, making it easy for you to jump over to Kerama Shoto National Park.
Month to month payments, no lock-in contracts, and no itineraries required: that's the exact kind of insurance digital nomads and long-term traveller types need. Cover yo' pretty little self while you live the DREAM!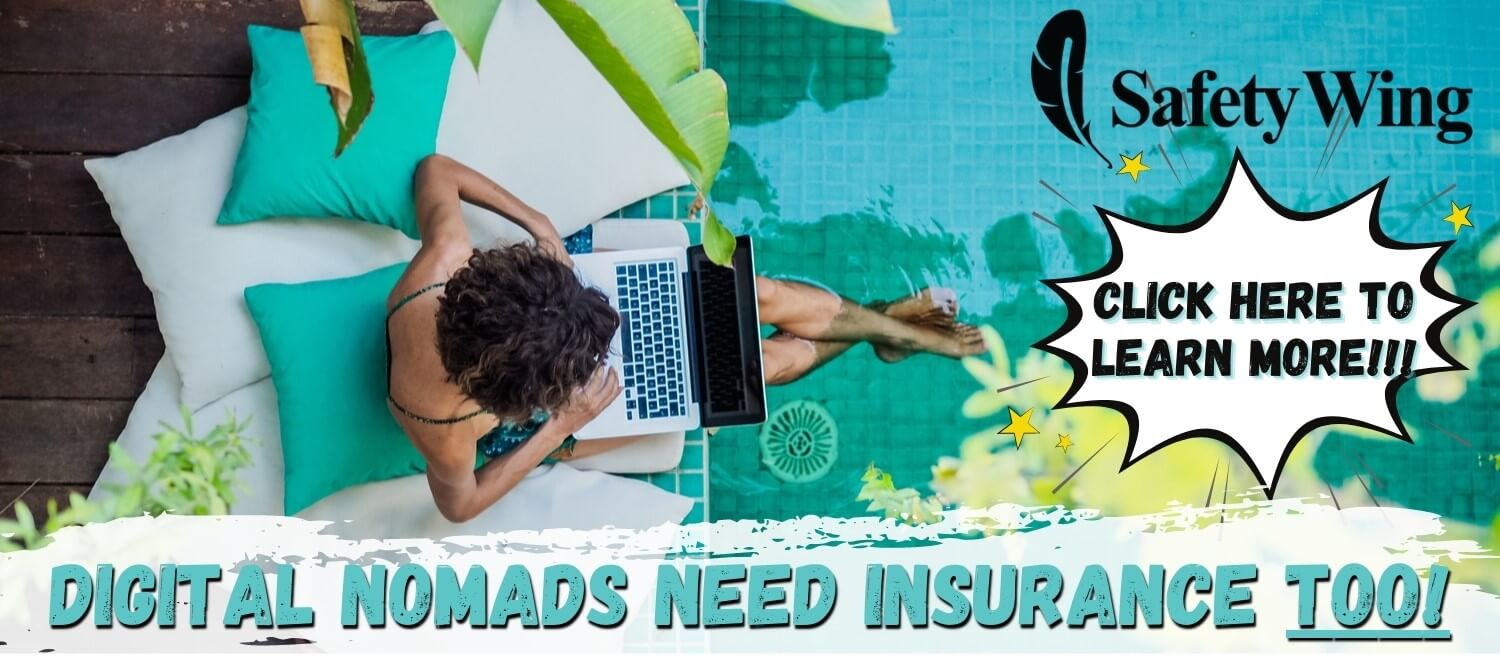 SafetyWing is cheap, easy, and admin-free: just sign up lickety-split so you can get back to work! Click the button below to learn more about SafetyWing's setup or read our insider review for the full tasty scoop.
Yoshino-Kumano National Park
Size: 597.9 km²
Location: Yoshino District
Cost of Entrance: $22 (adults), $15 (children 3 to 14)
Dense forests, majestic peaks, and an awe-inspiring coastline are just a few of the many wonders that are just waiting to be discovered at Yoshino-Kumano National Park!
There are always plenty of exciting things to do in Japan national parks – and Yoshino-Kumano certainly delivers. An absolute dream come true for nature lovers, this site houses deep valleys and luxuriant flora, all tied together by an intricate network of hiking trails. Yoshino-Kumano is said to be one of the best places in Japan for viewing Cherry Blossoms, so you may wish to head there in spring to see them in full bloom.
Despite its many outdoor adventures, this park is locally known as a 'holy ground where gods dwell' since it's been a pilgrimage site for over a thousand years. In addition, the park features three shrines along the Kumano Kodo Pilgrimage Route, all collectively known as the Kumano Sanzan. While there are no strict dress codes for visiting Japanese shrines, do remember to remove your shoes at the entrance and rinse your hands at the purification fountain.
Nature enthusiasts may wish to check out Dorokyo Gorge and Nachi Falls, Japan's tallest single-drop cascade.
One of the park's main highlights is the Sandanbeki Cliff which is quite a sight to behold with its 164-foot precipices. You'll even find elevators that'll take you down the precipices to explore the underground caves.
While entry to the park is free, first-time visitors can always head over to the Visitor's Center to book a guided Kumano Kodo guided walk for around $30 per person.
Where to Stay Near Yoshino-Kumano National Park
Located slightly over an hour from the park, this stylish guesthouse is found on the second floor of a Buddhist temple – perfect for travelers who want to immerse themselves in the local culture! Ideal for three guests, this space features a kitchen and proximity to the Yoshino-Gawa river.
Kirishima-Kinkowan National Park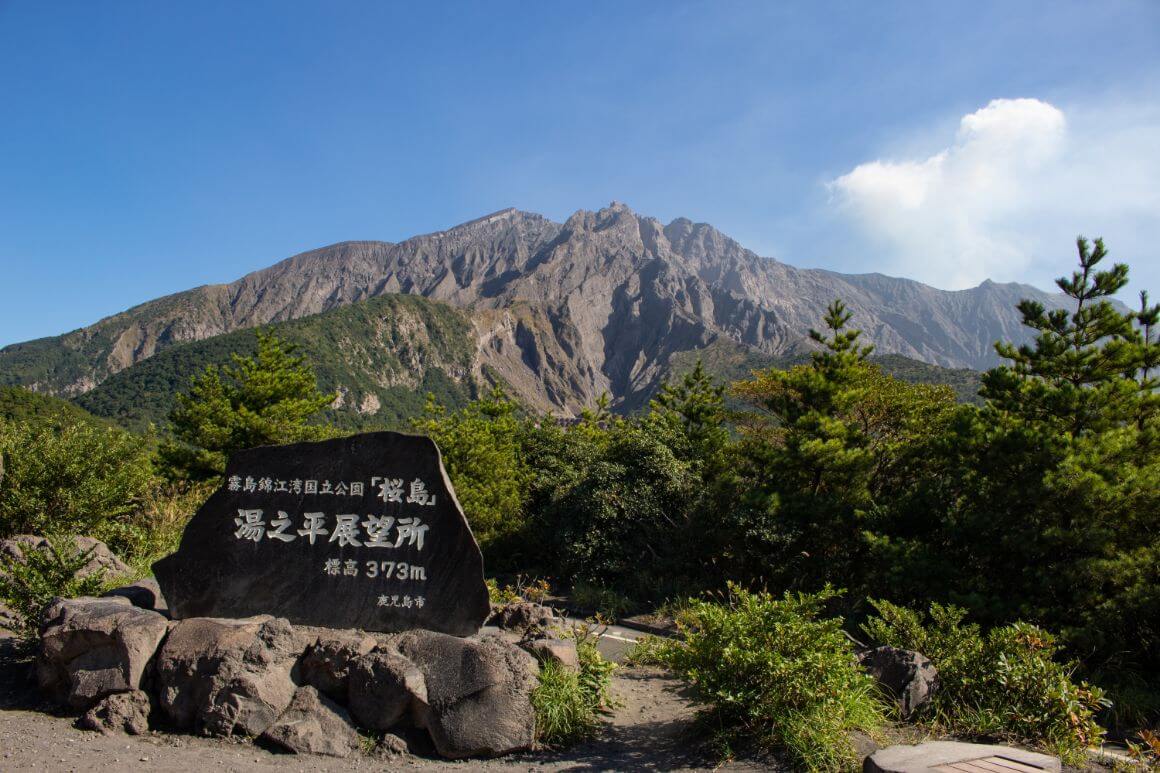 Size: 365.9 km²
Location: Kyushu
Cost of Entrance: Free
Not only is Kirishima-Kinkowan National Park known for its incredible hiking paths, but it's also famous for its onsens and volcanic activity. Some of the most coveted hiking trails are found in Mount Takachiho-no-Mine, Mount Karakuni, and the Ebino Highland.
Spanning the prefectures of Miyazaki and Kagoshima, this park is easily one of the most popular national parks in Japan – and for good reason! In fact, this park is deeply rooted in Japanese mythology since it's said to be where the gods first walked the earth.
Now just a quick heads-up about Kirishima-Kinkowan: be sure to plan ahead since the park is quite prone to capricious weather. It's not uncommon for some access routes to be shrouded in thick volcanic smoke, so it's always a good idea to check the weather forecast before heading there.
Because the park was created by volcanic activity, each area has a different landscape. For instance, the northern end of Kirishima-Kinkowan features crater lakes and volcanoes, while the southern side contains sandy peninsulas as well as active volcanoes like Mount Sakurajima.
To get away from the crowds, head over to Lake Onamiike, a crater lake nestled within the park's Kirishima area. In my opinion, this spot is an absolute haven for nature lovers, with plenty of kayaking opportunities, Mandarin ducks frolicking in the waters, and Ruddy Kingfishers flying around the area.
The scenic shores are also ideal for setting up camp for the night if you'd like to prolong the fun!
Visitors will also find multiple bathing opportunities dotted throughout the park, including the ancient Ibusuki Onsen, which draws tourists and locals from all over.
Where to Stay Near Kirishima-Kinkowan National Park
Commanding an excellent location just 30 minutes mins from the national park, this private lodge has everything that you'll need after a day of trekking: cozy quarters, a private hot tub, and optional in-house aromatic treatments. Ideal for couples, this space also features a kitchen stocked with specialty coffee.
Forget boring accommodation… book yourself an EPIC STAY!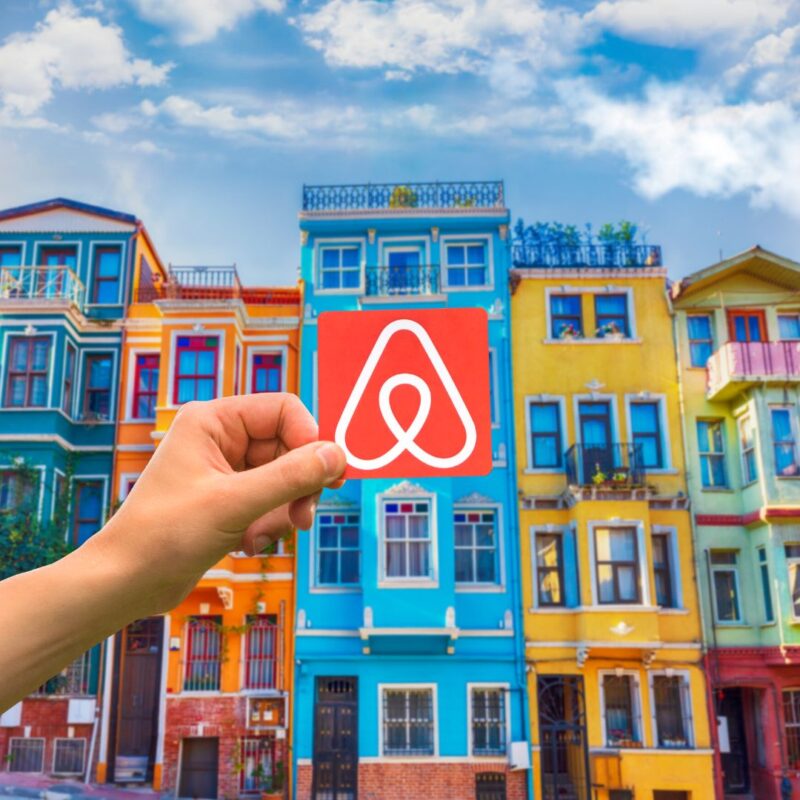 Why stay in a naff hotel when you can stay in a cosy, stylish local house instead? And for half the money too!
Stay somewhere EPIC and save your hard-earned dollars — from houses to barns to castles and caves, there is an Airbnb for every occasion!
Book an EPIC Stay
Daisetsuzan National Park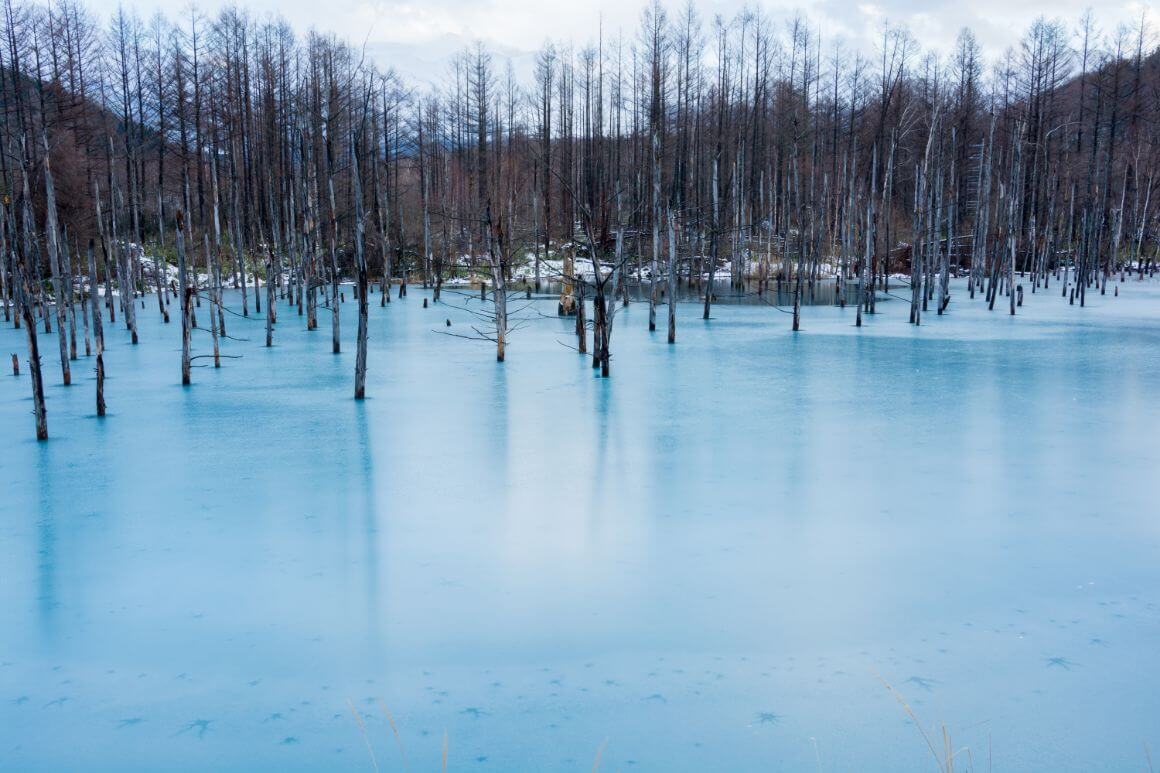 Size: 2,268 km²
Location: Hokkaido
Cost of Entrance: Free
Not only is this one of the biggest national parks in Japan, but Daisetsuzan National Park is known for having the best mountain onsen in the county. In fact, while it's a year-long destination, this venue is especially vibrant in the winter. After all, the English translation for Daisetsuzan is 'Great Snowy Mountains.'
An absolute winter wonderland, Daisetsuzan boasts various types of activities during those colder months, including cross-country skiing, resort and backcountry skiing, and even frozen waterfalls. In fact, one of the easiest ways of exploring the park's mountainous terrain is by snowshoeing your way around the park.
In addition, walkers can embark on low-altitude hikes around the Sounkyo Gorge and Asahidake Resort area. If you feel up to the challenge, you can always try to summit the peaks of Daisetsuzan. I do need to warn you that this is a challenging climb that's best suited to experienced climbers only.
Spring is usually considered the best time to attempt the summit since the path is fringed by diverse fauna and flora, brightly colored alpine plants, and rare bird species.
Whether you've been hiking, climbing, or simply driving your way around the park, I can assure you that you'll love a dip in the Sounkyo. This area does get super packed in peak season, though, so I would recommend that you head there early in the morning to avoid the crowd. Alternatively, you can always visit the onsen in the winter and experience the thrill of relaxing in a hot spring with specks of snowflakes dancing around you.
Where to Stay Near Daisetsuzan National Park
Perfect for solo travelers or couples, this studio apartment lies smack dab at the heart of Daisetsuzan National Park. An ideal base for exploring every nook and cranny of the park, this Airbnb comes with a kitchenette and a quaint living space.
Fuji-Hakone-Izu National Park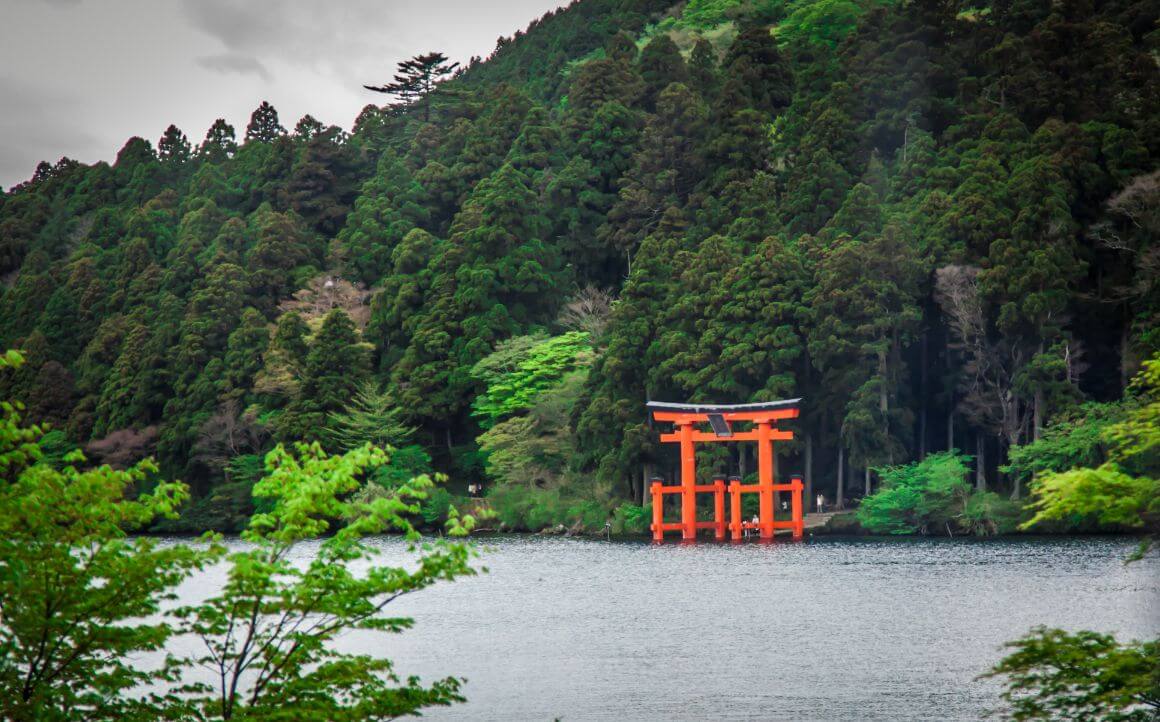 Size: 1,227 km²
Location: Motohakone
Cost of Entrance: Free
I'm sure by now you've realized there are heaps of super fun things to do in Japan national parks, and Fuji-Hakone-Izu is no exception.
Rich in biodiversity, this site boasts plenty of mountainous lakes, natural hot springs, and lush coastlines- basically an outdoor enthusiast's dream come true! What makes this park ultra-special, though, is the fact that it's home to the iconic Mount Fuji.
One of the top tourist destinations in Japan, Mount Fuji draws hoards of tourists each year. A UNESCO World Heritage Site and one of Japan's three holy mountains, Mount Fuji certainly makes for an impressive sight as it towers over 12,000 feet above the park. There are plenty of picturesque driving paths around the mountain, so you can soak up close-up views of this famous, cone-shaped volcano.
If you're feeling particularly adventurous, you can also attempt to summit the mountain. While the climb isn't all that challenging, there are a few rocky and steep parts where you have to watch your step. The real danger lies in the altitude, which is why this climb is better suited to those with plenty of past climbing experience.
From the summit, you'll be treated to jaw-dropping views of Tokyo. Just bear in mind that Mount Fuji is only climbable during spring or summer.
Now, if climbing's not your thing, rest assured that there are plenty of other exciting things for you to do at Fuji-Hakone-Izu National Park. Hikers will no doubt enjoy a trek through the Amagi Forest, known for its birch and Japanese cedar trees. You can always hike your way over to the rocky cliffs of the Jogasaki Coast or enjoy a trek to the Shiraito Falls, which ranks among the most beautiful cascades in the country.
It would be unfathomable to leave the park without checking out Owakudani, an area known as the 'great boiling valley' because of its sulfurous vents.
Where to Stay Near Fuji-Hakone-Izu National Park
Put your feet up and relax in this sprawling villa that lies right at the center of Fuji-Hakone-Izu National Park! Ideal for larger groups of 7, this Airbnb boasts three Japanese-style bedrooms. Best of all, it's located within walking distance of the hot springs, so you can enjoy a dip whenever you want.
Is This the Best Daypack EVER???
Towada-Hachimantai National Park
Size: 854 km²
Location: Towada
Cost of Entrance: Free
Okay, before we get into this one, I must admit that Towada-Hachimantai National Park isn't exactly among the most popular national parks in Japan. In fact, this site is something of a hidden gem in the country, and while most tourists don't make it that far up north, I can assure you that the park is well worth a visit.
Consisting of a wealth of hot springs and hiking trails, this park is best experienced in October when the whole place is decked in Autumn hues.
Towada-Hachimantai National Park features two separate sites: the southern part consists of the mountainous Hachimantai area, while the northern site houses both Mount Hakkoda and Lake Towada. This side of the park is quite easily accessible since direct bus lines are available from both Hachinohe and Aomori.
One of the (many) great things about this park is that it's home to countless hot springs, including the more popular Toshichi Onsen, Goshogake Onsen, and Sukayu Onsen.
Now, if you're visiting in the winter, you really don't want to miss the Lake Towada Winter Stories Festival, which is held right there at the park. This festival features snow sculptures, colorful light displays, and food stalls serving local specialties, as well as mulled wine.
The festival is especially known for its igloo bar, where you'll be able to enjoy drinks served in glasses sculpted from ice. In the winter, it's also possible to book night bus tours to explore the frozen illuminated waterfalls.
The park's intricate network of trails often leads to breathtaking sites like the Choshi Otaki waterfall and the Hachimantai Plateau, dotted with hot springs, smoke vents, and boiling mud pools.
Where to Stay Near Towada-Hachimantai National Park
Lose yourself in nature with a stay at this quaint cottage for 3! Tucked away in the foothills of Mount Hakkoda, this space lies close to the national park. Not only does the Airbnb come with classic home comforts, but it even features a bath that flows directly from the Sarukura Onsen's hot springs.
Final Thoughts
For a fairly small country, Japan boasts some of the most enticing wild spaces in the world – not to mention a staggeringly diverse display of landforms and ecosystems. Travelers can literally expect it all: snow-capped peaks, flowering Cherry Blossoms, and hiking trails crisp with the scattering of fall foliage. Does it really get any better for outdoor enthusiasts? I really doubt it!
Travelers who are pressed for time may wish to add Fuji-Hakone-Izu National Park to their itinerary. Not only does this park boast an array of picturesque paths, but you'll also find plenty of driving routes that'll take you close to the flanks of iconic Mount Fuji.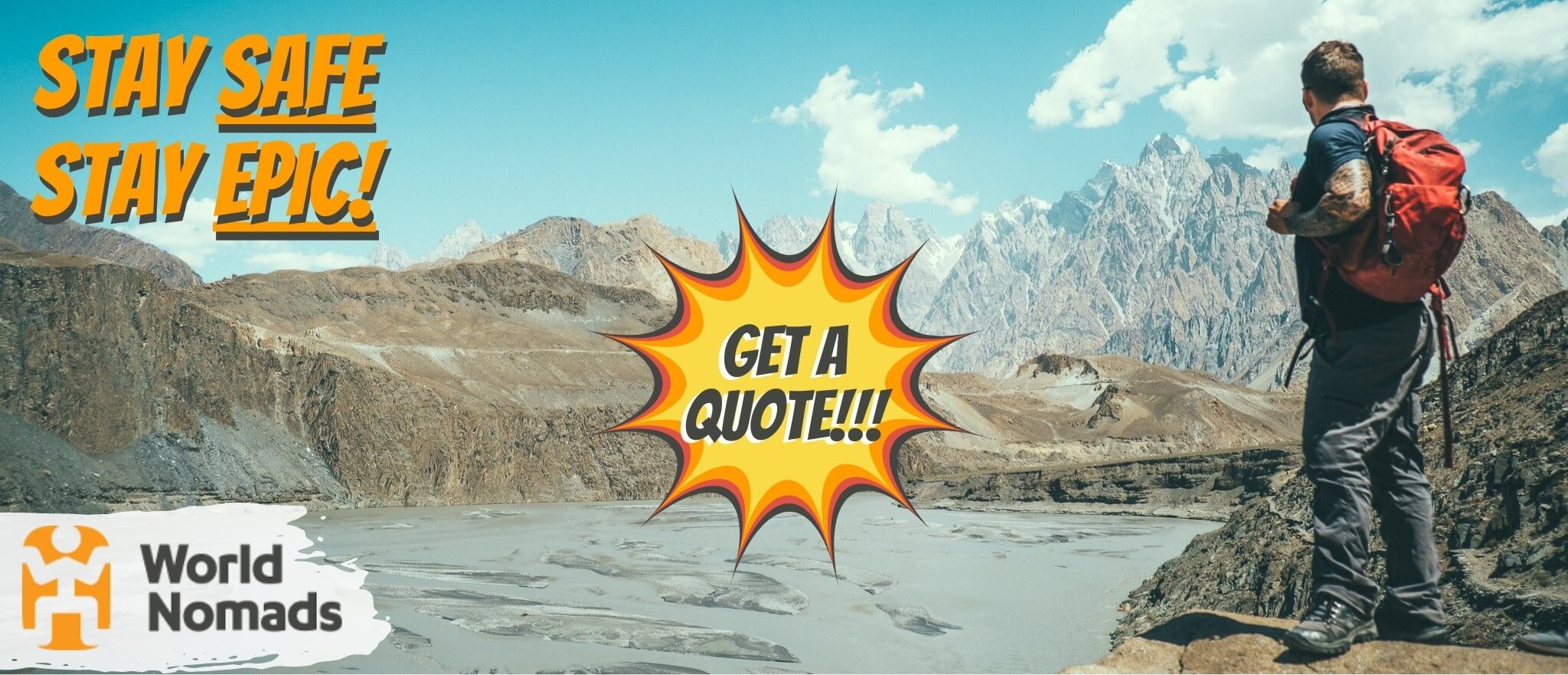 World Nomads' mission is to support and encourage travellers to explore their boundaries. They offer simple & flexible travel insurance, and safety advice to help you travel confidently.
They've been doing it since 2002 – protecting, connecting, and inspiring independent travellers just like you.
Get a quote below or read our in-depth review!
World Nomads provides travel insurance for travelers in over 100 countries. As an affiliate, we receive a fee when you get a quote from World Nomads using this link. We do not represent World Nomads. This is information only and not a recommendation to buy travel insurance.
---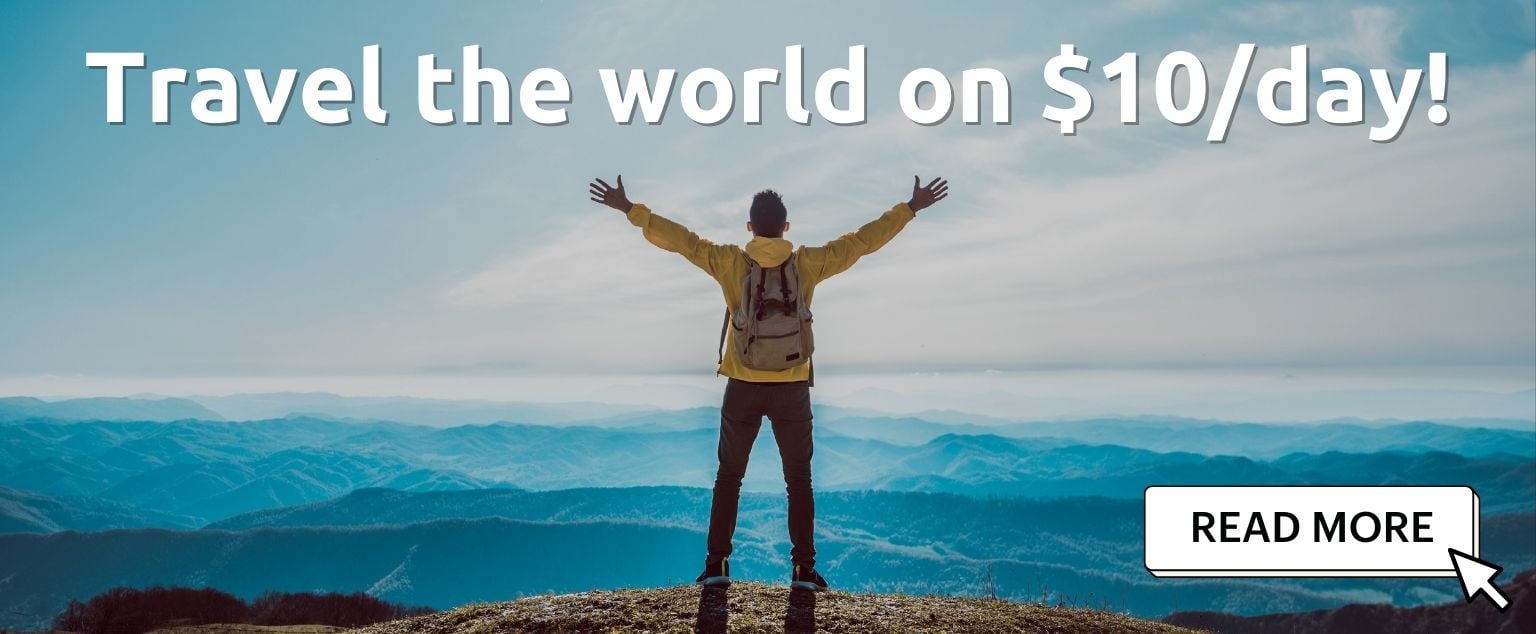 And for transparency's sake, please know that some of the links in our content are affiliate links. That means that if you book your accommodation, buy your gear, or sort your insurance through our link, we earn a small commission (at no extra cost to you). That said, we only link to the gear we trust and never recommend services we don't believe are up to scratch. Again, thank you!