Tokyo is possibly the coolest, most future-like city in the world and is a must-visit city for any traveller. But as the largest city in the world, Tokyo is absolutely HUGE, and choosing where to stay can be tough.
Which is exactly why we've broken down the 18 best hostels in Tokyo.
With the help of this article, you'll see all of Tokyo's finest hostels, and pick the one that best suits your travel-style.
So whether you are looking to party like a rockstar, or get some much-needed sleep we have it. This ultimate guide to to the best and cheapest hostels in Tokyo will show you the best options in the mega-city so you can focus on what matters – exploring!
Quick answer: The Best Hostels in Tokyo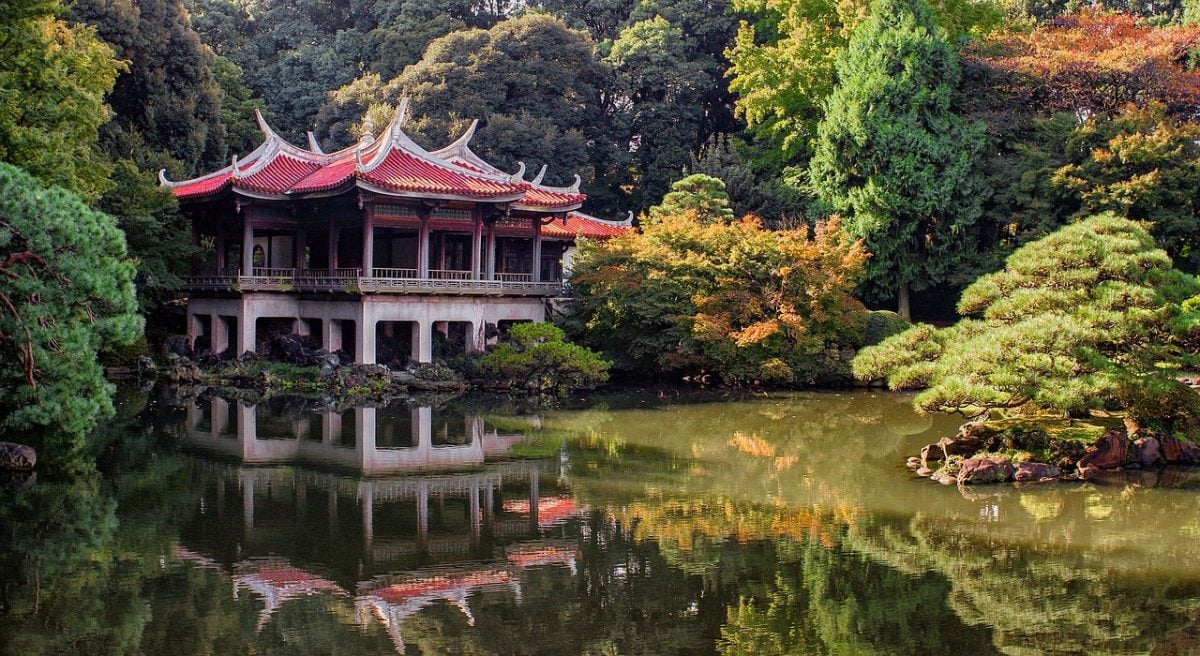 The Best Hostels in Tokyo
These are some of the top-rated hostels in Tokyo. For backpackers in Tokyo, these are the go-to choices of places to stay.
I've separated them into different categories based on your preferred travel preferences so you can choose the best hostel in Tokyo based on your needs!
Things DO go missing sometimes…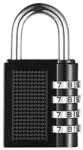 Psst! Heading to a hostel? Don't forget to pack a padlock! It's well worth having one so you can secure your locker and protect your stuff!
Overall Best Hostel in Japan – UNPLAN Shinjuku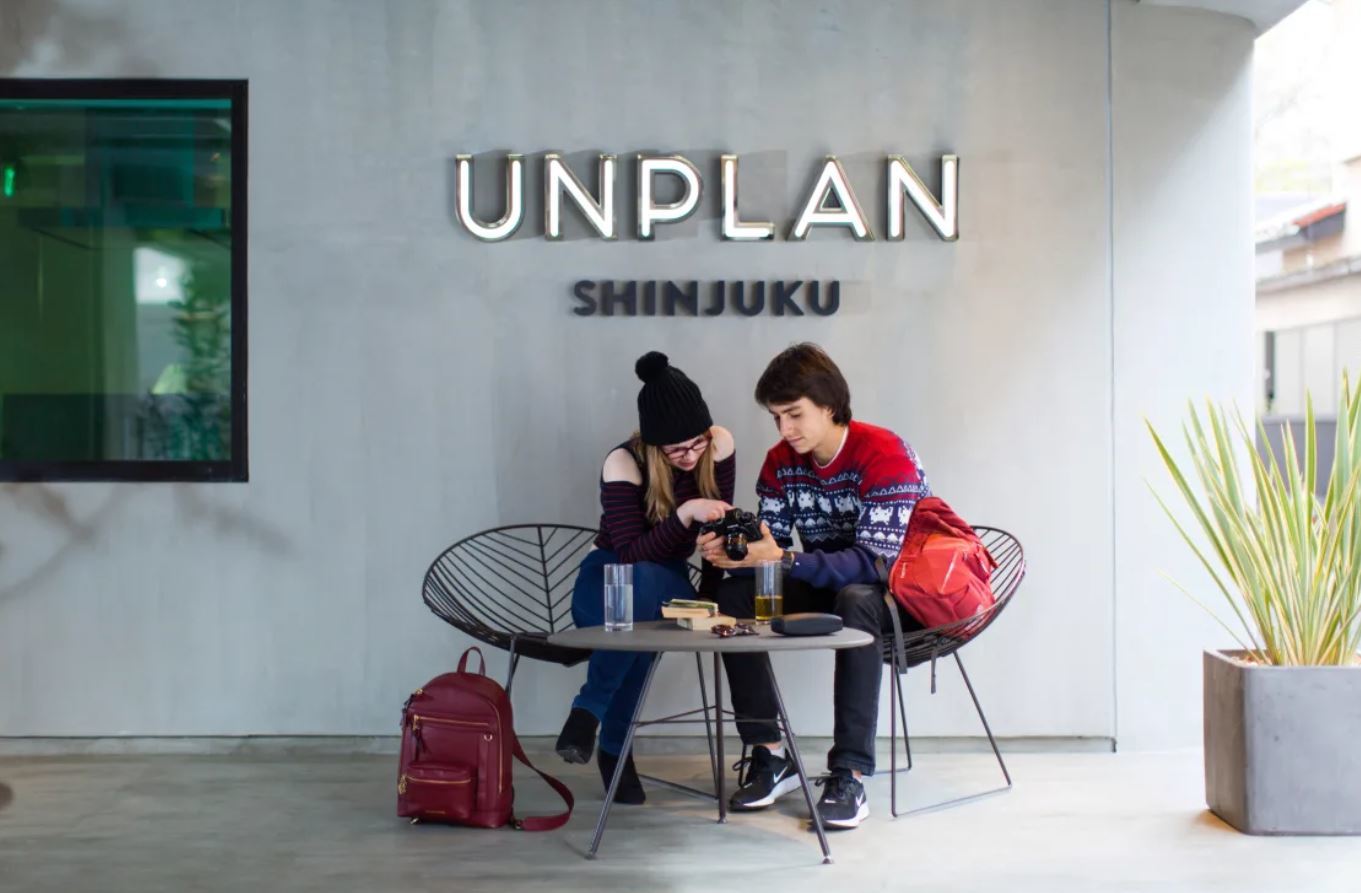 $$
Free WiFi
Brilliant Location
Bicycles for Hire
UNPLAN Shinjuku is our number one best Tokyo hostel and our number one best hostel in Shinjuku! While not the cheapest hostel in Tokyo, you get definitely get what you pay for. It's flashy, modern, and pimped out for all a Tokyo backpacker needs.
The bar area is beautiful, the restaurant on site serves great food, the staff are friendly, and it's located right next door to the Sensiji temple – a lovely area of Tokyo. Overall, this is the highest-rated hostel for its great location, social atmosphere, and awesome bar area.
$$$
Free Lockers (but bring your own lock)
Fully equipped kitchen
Wednesday Sake night
Backpackers Hostel K's House in Tokyo is a great value, and one of the awesome hostel in Tokyo. They hosts some of the cheaper dorms beds for its location.
You get offer free WiFi, and free drinks and snacks on Wednesday, so solo travellers can socialize here easily. Moreover, they have a cozy common room to meet other travellers. Hostel K's House also has an equipped kitchen (but no free breakfast here!).
The rooms are on the smaller side, but that's a small price to pay for its location and access to the subway system. Take a Japanese cooking class and come back and blow your new mates' collective minds.
$
Free WiFi
Bike Hire
Gym Facility on-site
Emblem Hostel Nishiarai is one of the best budget hostels in Japan because of all of the events they organize for travellers, including sushi making, Japanese tea making, and Karate workshops, movie nights, walking tours, and language/cultural exchanges with locals.
They have a 24-hour reception, and breakfast from 7:30-9:30. The drawback is that they are a little far from the city centre, but they are located close to a subway station! Stay here is you want to participate in their awesome events.
$
Free WiFi
Security Lockers
Coffee and Tea
This hostel is in a great location (Central of Asakusa, Nearby Sensoji temple, and 5mins walk from Asakusa Station) with amazing city lights. With a location like that, no matter what your itinerary for Tokyo looks like, you'll be able to smash it out no sweat.
The hostel itself has a cozy common area with many hand-made Japanese decorations. The staff is helpful as well! Given that it's such a cheap youth hostel near Tokyo's center, you sure are getting a lot of bang for your buck!
Best Hostel for Couples in Tokyo – Juyoh Hotel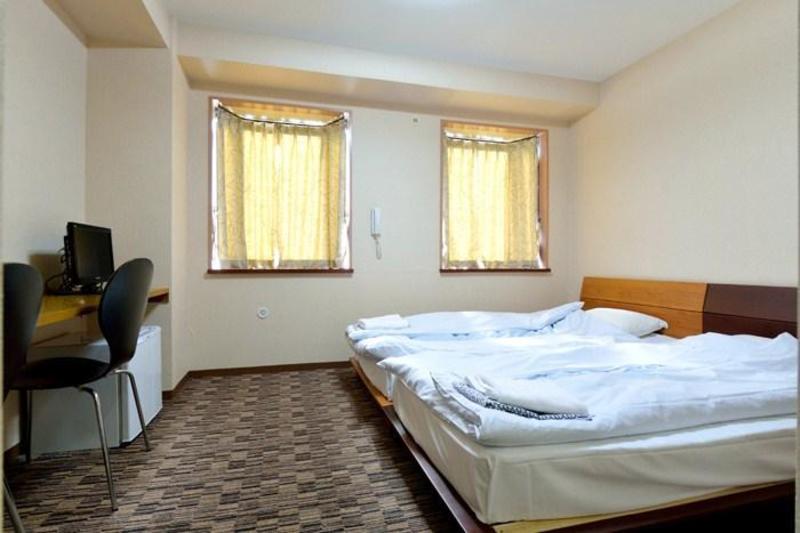 $$
Free Wifi
Free Kitchen use for guests
Juyoh Hostel has two common areas and several very reasonable private considering the hostel prices in Tokyo.. They have clean bathrooms, and facilities. The location isn't very central, and a full 15min walk to the nearest station, but the area is local and authentic.
It's a great spot for couples since you won't find a more affordable private room in such a central area. Other private rooms at other hostels around Tokyo city are much pricier. This is the best hostel Tokyo has for couples.
Best Party Hostel in Tokyo – Kaisu Hostel
$$$
Great location
Free Breakfast
Luggage Storage
I use the term "party hostel" loosely because Tokyo doesn't really have many party hostels. Kaisu Hostel, however, has an awesome bar onsite with quality beer, spirits, and cocktails. It's also convenient walking distance to some of Tokyo's coolest neighborhoods, like Roppongi. Kaisu Hostel in Tokyo used to be a traditional Japanese restaurant and even now does some great food.
Kaisu Hostel is one of Tokyo's top hostels because of its location. It is in a beautiful neighborhood walking distance from Midtown, Roppongi (with good nightlife), Aoyama, and a 15 minute train ride to other neighborhoods.
It has a modern decor and feel, and large, comfortable dorm beds with enough room to store your luggage. The drawback is that there is no available kitchen for guest's use, but they serve free breakfast from 8-10am (toast, hard-boiled eggs, bananas, and coffee drink).
Best Hostel for Digital Nomads in Tokyo – Citan Hostel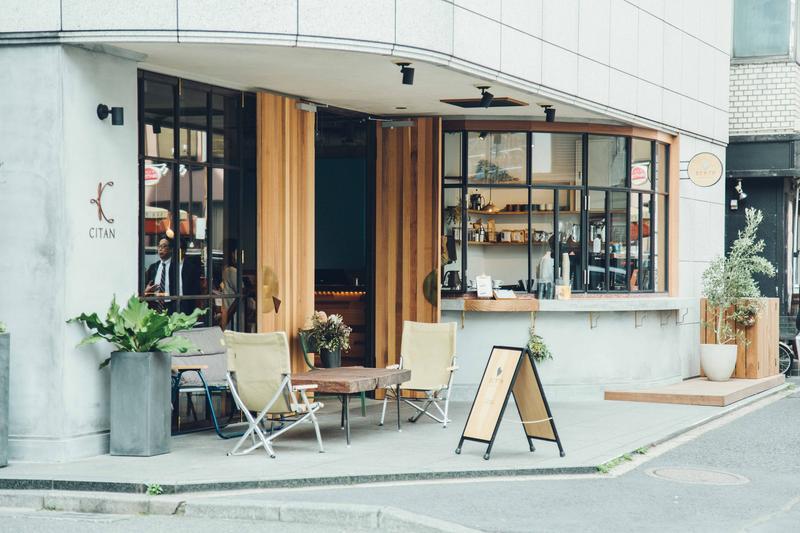 $$
Free Wi-Fi
Laundry Facilities
Restaurant, Bar, & Cafe on-site
Citan Hostel is a seven-story hostel, located in Nihon-bashi area of Tokyo. The hostel has its original coffeeshop, Berth Coffee, on the first floor, and the bar and dining restaurant on the basement floor. It's a great hostel for digital nomads because of their fast, free WiFi and superb cafe.
They have great staff, and their rooms and washrooms are extremely clean. Citan is not in most convenient neighborhood nor as close to the nightlife and other hostels in Shinjuku, but they are close access to multiple lines. Metros run until 12:30AM.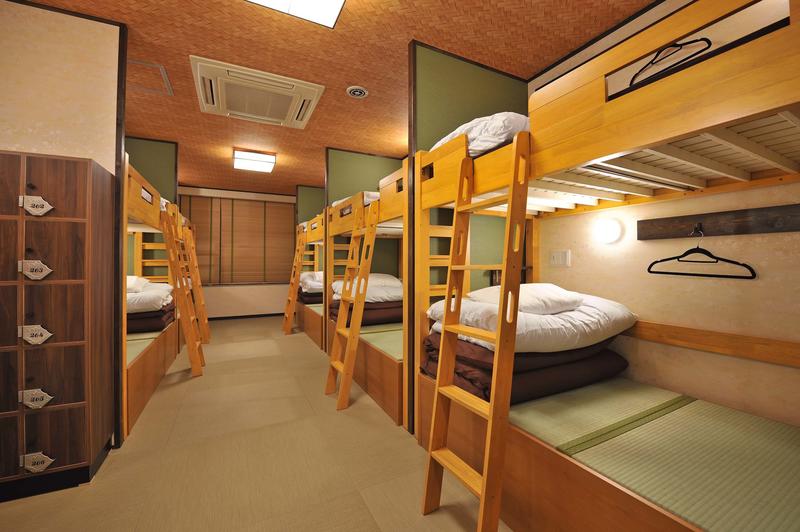 $$$
Free WiFi
Kitchen
No Breakfast
Kahosan World Ryogoku Hostel newly opened in April 2017! They have easy access to the JR Ryogoku Station and Toei Oedo Line Ryogoku Station. The hostel is also walking-distance from Ryogoku Kokugikan and the Edo-Tokyo Museum.
They do not have backpack-sized lockers to store your valuables. This is more like a hotel than hostel with plenty of private rooms as well, so it won't have the same atmosphere as some smaller hostels on this list. They do have a great location with bars and restaurants nearby, and a nice common room space on the 7th floor.
They also have a fully functioning kitchen for your use, but no free breakfast, which would be a nice inclusion nice for the price.
More Awesome Hostels in Tokyo
Read below to check out 10 more of the best hostels in Tokyo! Backpackers have a lot of hostel choices in Tokyo, so you're guaranteed to find something that meets your needs.
Just make sure you stay somewhere close to the action: there's so many awesome things to see in Tokyo!
The Best Travel Backpack?!
Pssssst! Not picked the perfect travel backpack yet? The Broke Backpacker team has tried out over thirty backpacks this year! Our favourite carry on backpack is the Nomatic Travel Bag.
Read our full review!
$$$
Free Wi-Fi
Free Towels, Shampoo, Soap
1 min walk to Kaminarimon, Asakusa Temple and Asakusa Station
Khaosan Tokyo Kabuki is conveniently located in Asakusa, which is nearby to many traditional Japanese attractions, and an easy walk to many neighborhoods. This is one of the best hostels in Tokyo because of its extremely friendly staff, and they also have a kitchen facility for guests. In terms of decor and vibe, this hostel isn't nearly as modern as the other top rated hostels on this list, but overall, Kahosan Tokyo is a good value for money considering its location.
Top Hostel Near Tokyo Station – Wise Owl Hostel
$$$
Free Wi-Fi
Fridge/Freezer
Restaurant/Cafe/Bar
This hostel is a short train ride from Tokyo Station, and is one of the top places to stay in Tokyo for its location. The hostel is clean, and has comfortable beds with private cubbies! There is a cafe and bar on-site ran by the owner.
It isn't known as the most social hostel, but there is a common room to meet people. Of the few hostels near Tokyo station, this is a good choice.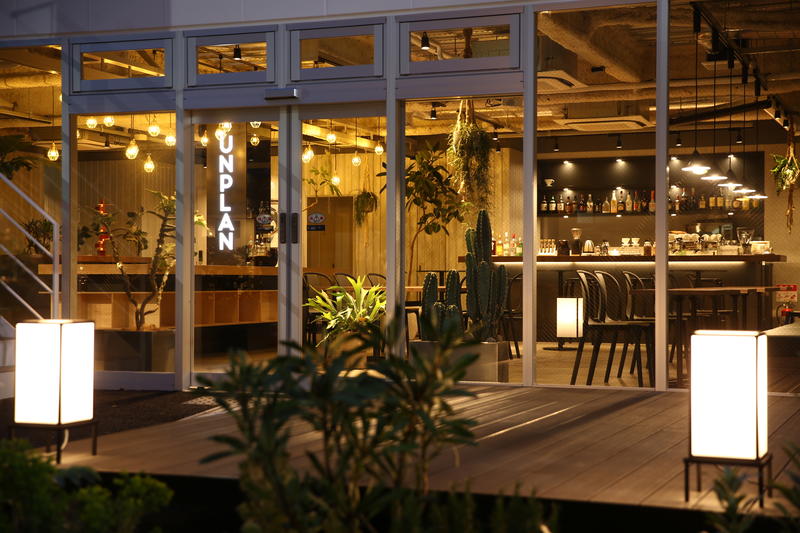 $$$
Free light breakfast
Free WiFi
Central location
There are many great hostels in Shinjuku, so the key is to stay nearby. Unplan Kagurazaka is conveniently located in the center of Tokyo, and one of the best hostels in Tokyo because of its convenient location. They are 8 minutes to Tokyo Station, 15 minutes to Shinjuku, 18 minutes to Roppongi, and 20 minutes to Shibuya or Harajuku.
Unplan Kagurazaka provide free breakfast for guests from 08:00 to 10:00, which includes bread, eggs and coffee, and they have a nice local cafe. Dorm beds are extremely comfortable capsule style beds in 40-person dorms, and the rooms have outdoor terraces. There's also a kitchen!
Overall, it's a central location, and clean modern hostel, but a bit on the pricey side in comparison to the other choices of Tokyo's hostels on this list.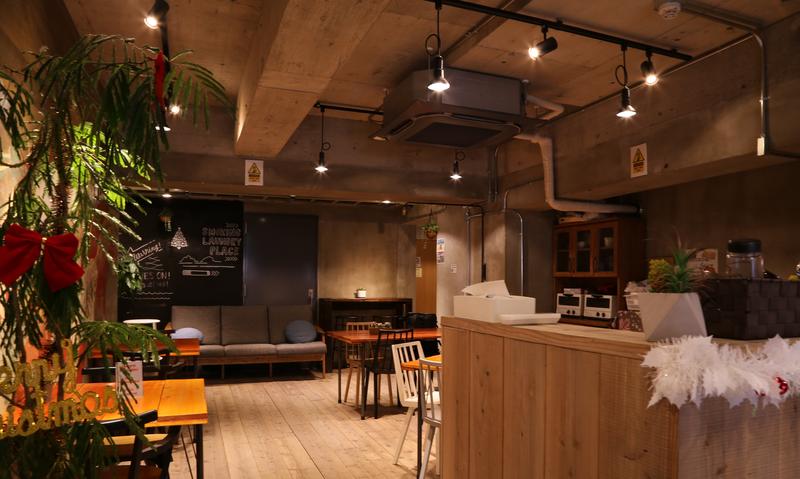 $
Free Coffee
Fridge/Freezer
Bike Rental
Oakhostel Fuji has clean, quiet capsule style dorm rooms, yet a sociable, fun common room. They have lockers roomy enough to fit your 70L backpack. The downside is that there is no free breakfast nor kitchen to use.
It's a good location nearby Asakusa, and only a couple minutes from the nearest metro station. Oakhostel Fuji also has laundry facilities and an affordable bike hire!
A Chilled-Out Youth Hostel in Tokyo – GuestHouse Fete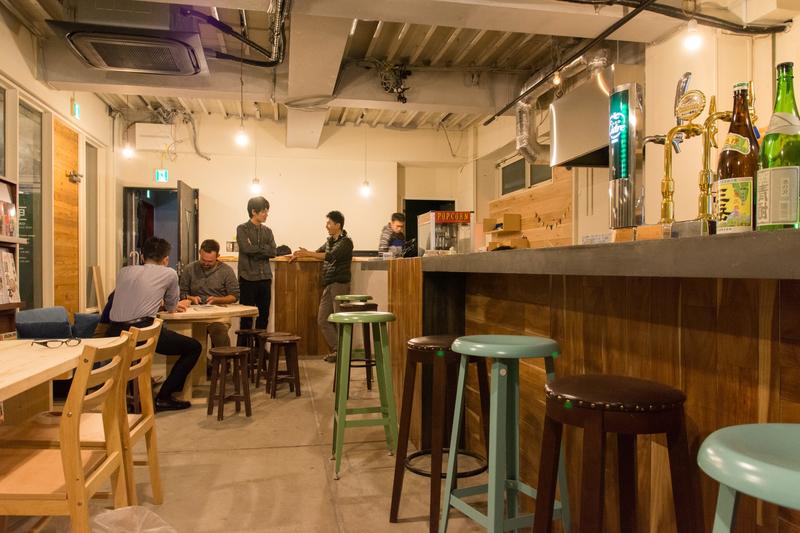 You come to Guesthouse Fete for the incredible staff and people who work here. They have a bar, homemade food for affordable purchase, rood terrace, and a hot tub!
The location isn't as great as other hostels on this list because the restaurant and bars close earlier, but it's conveniently near the train station. This is the perfect Tokyo backpackers hostel for travelers wanting a chilled, social vibe.
$$
Wide "yokozuna-sized" beds
Fully equipped kitchen
Free Coffee
Anne Hostel Yokozuna is conveniently located in Ryogoku, well known as 'Sumo Town', near the restaurants, grocery stores, Karaoke, and a couple bars. While its near a lot of local goodness, it's not near any touristy locations, however, JR and Toei Ryogoku station is only a 3 minutes walk.
Individual curtain, reading light, power outlet, and security lockers are available for every bed. They also have a fully equipped kitchen and lounge room with a large TV and video games.
$
Social bar onsite
Free WiFi
This hostel is located in the Asakusa Area surrounded by restaurants, and Japanese bars. It's a 15 minute walk from the Asakusa Sensoji temple, and the hostel has easy access to the trains. The hostel has a great view of the Sumida river.
But what truly makes NUI. Hostel one of the best hostels in Tokyo is its social atmosphere and cafe & bar, where you can meet Japanese locals and travellers alike. They also have a more relaxed common room on the sixth floor.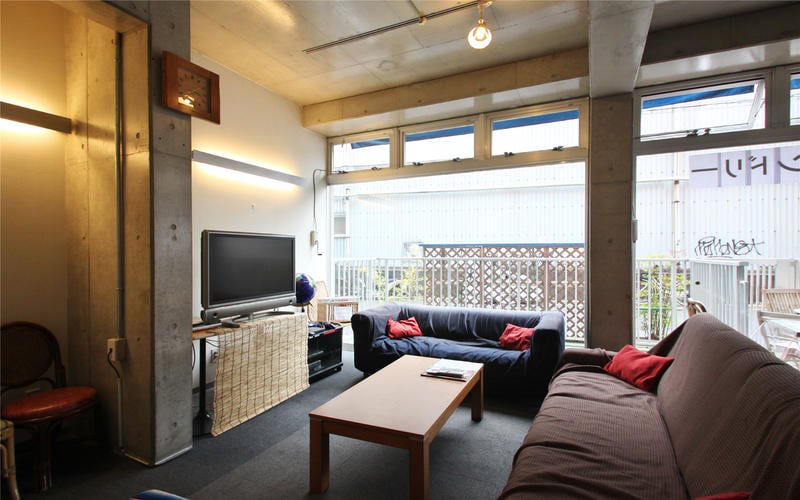 $$
Guest Kitchen available
Free WiFi
24-hour reception
Great staff that are knowledgable about the local area, and it's a clean hostel with comfortable beds. It's not as private as other Tokyo hostels, but the common area is known to be social with a lot of friendly backpackers and a great atmosphere.
You are 5-10 minutes from a Asakusa subway station, and there are some nice places to eat and shop nearby. If you are looking for the main nightlife spots of Tokyo, however, they are about 40 minutes away. The hostel offers activities every week, including a Geisha night show, sumo tournament event, walking tours, and private calligraphy or sushi roll cooking lessons.
Want to save the world?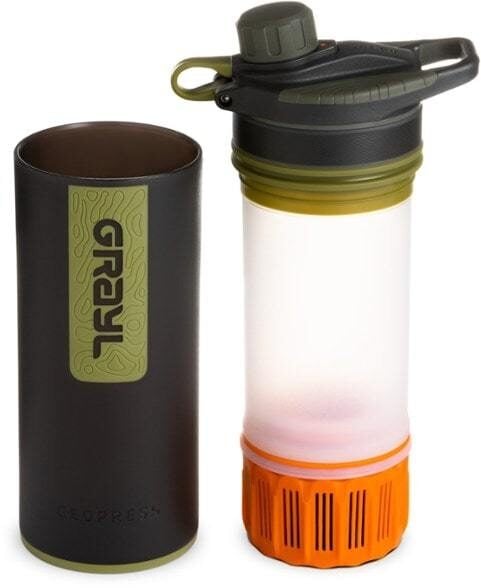 Single-use plastic bottles are a huge threat to Marine Life – Be a part of the solution and travel with a filter water bottle.
The GRAYL GEOPRESS water bottle is the ONLY all-in-one filter water bottle setup you'll need. Whether you need to purify the water from a hostel sink in Kathmandu or a stream trickle in the Andes, the Geopress has got you covered.
Read our full review of the GRAYL GEOPRESS!
To know what to bring when staying in hostels, check out our full hostel packing list!
What to Pack for your Tokyo Hostel
We don't often travel without these essentials.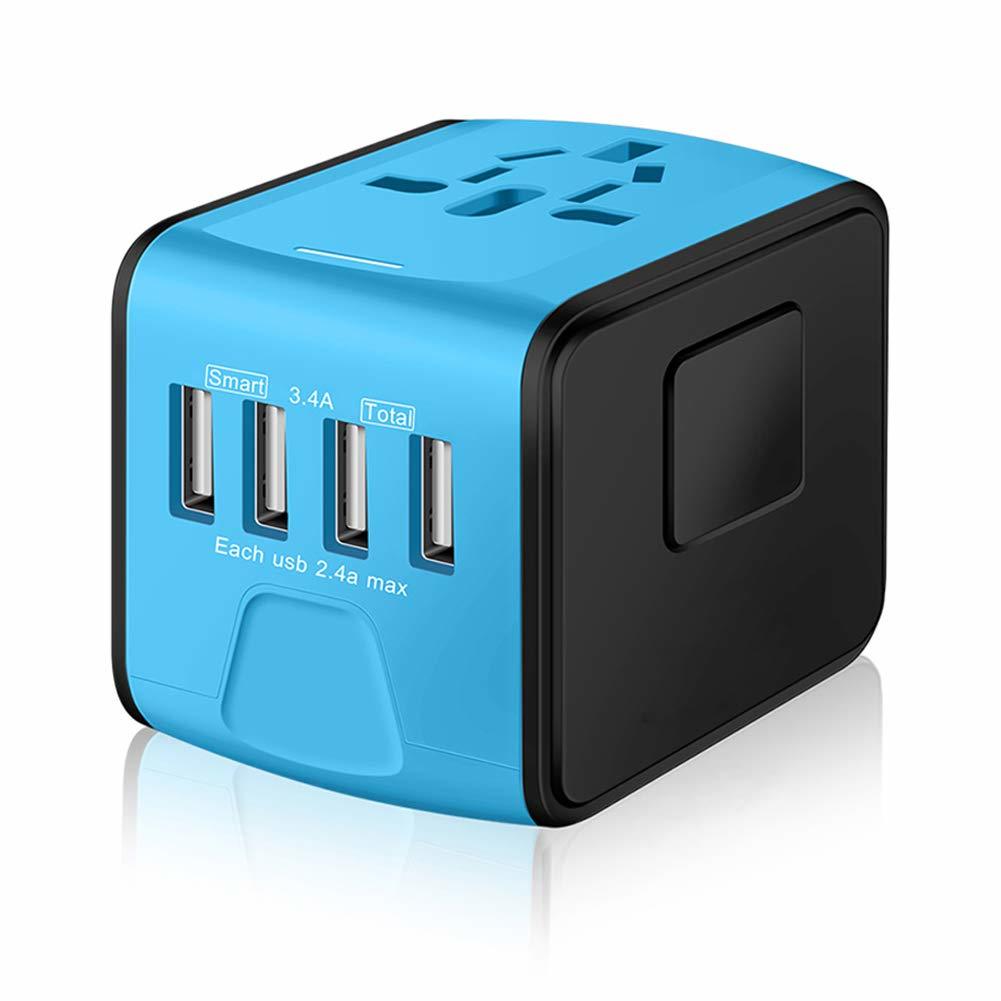 1. Universal Travel Adapter: This universal travel adapter charges your devices in (pretty much) every country – definitely a lifesaver when travelling around the world. The plug also regulates the power output depending on which device you're charging. No more fried hair dryers or electric razors!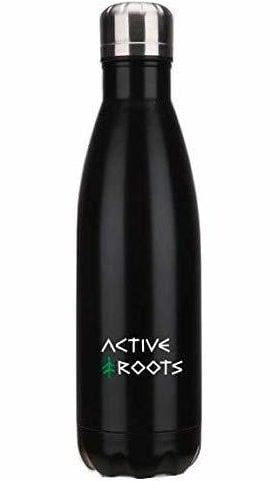 2. Active Roots Water Bottle: Sturdy and durable, the Active Roots water bottle survives the roughest adventures while keeping your drink cold or hot for at least 24 hours. Vacuum-sealed and made from stainless steel, the bottle can fit 25oz, which is plenty to keep you hydrated. Super cool bonus: the bottle isn't just super useful, it helps to reduce the single-use plastic waste – save the planet by filling up your bottle.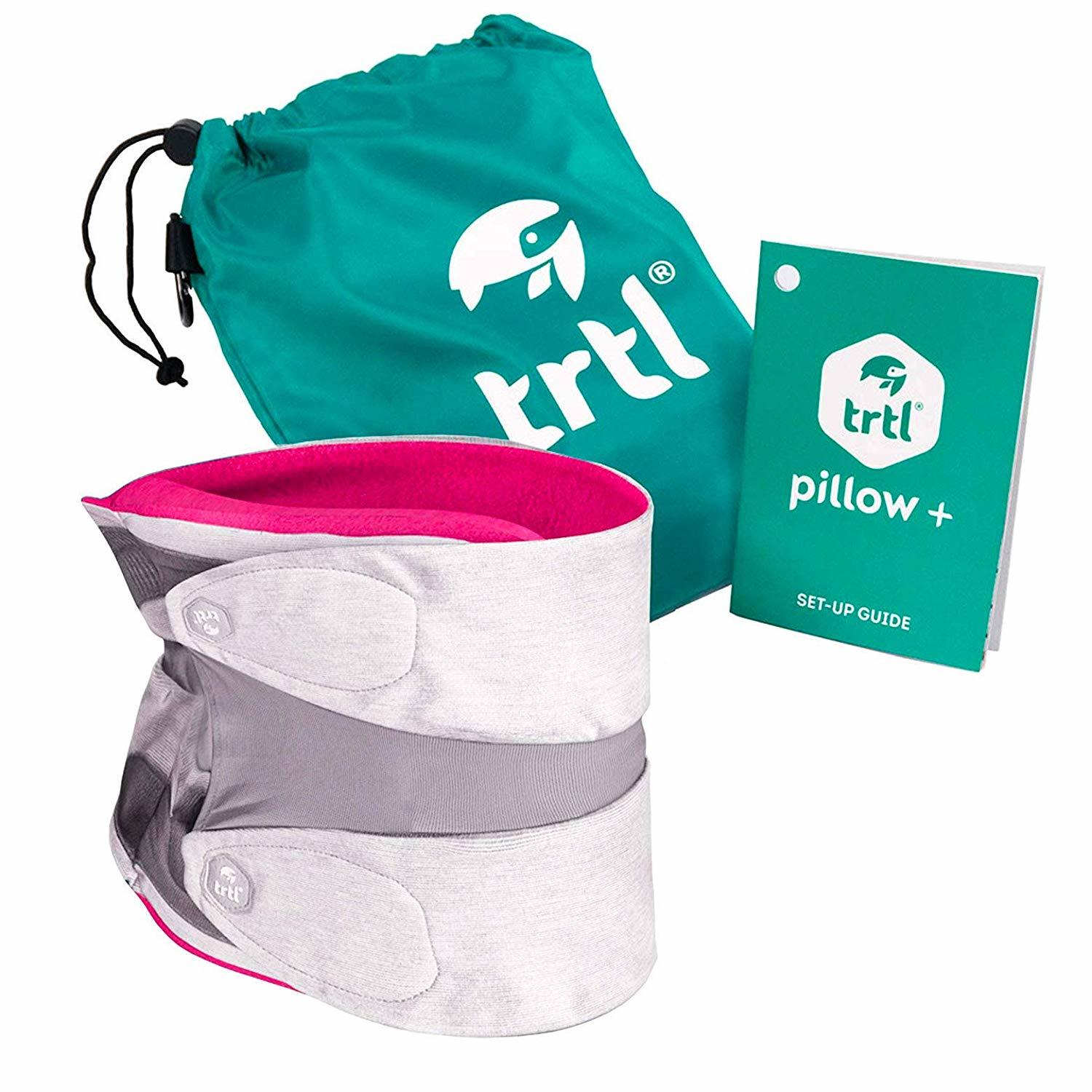 3. TRTL Travel Pillow: Nothing is worse than a sleep-deprived and grumpy backpacker. Do yourself a favour and get some decent rest with this comfortable TRTL travel pillow. The ergonomic design (fancy!) makes it possible to sleep upright, which can be a real struggle with normal neck pillows. Having this cool pillow makes long bus rides or flights way more enjoyable – and who knows, maybe you'll even be looking forward to it next time. If so, leave those guys a good review.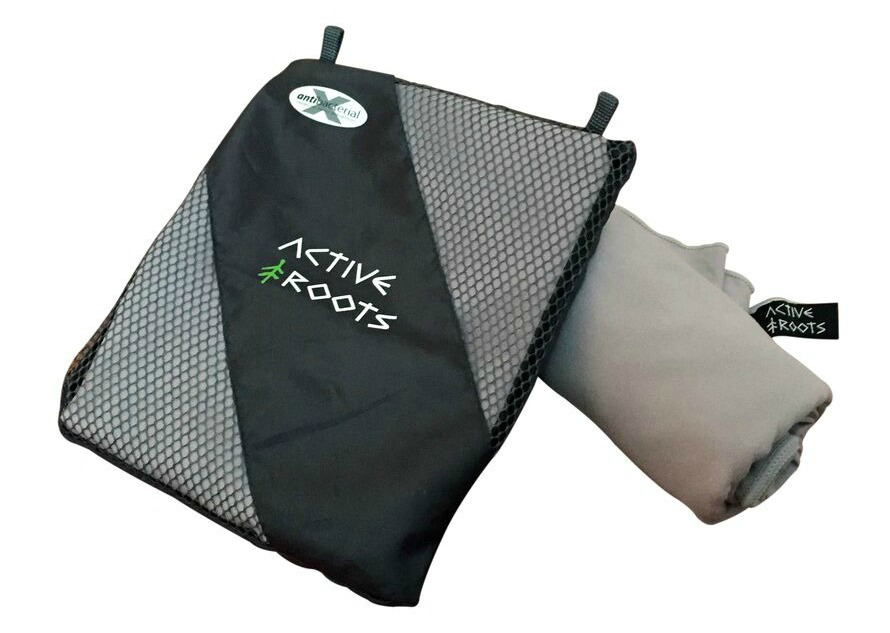 4. Active Roots Microfiber Towel: Having your own towel on your travels is a game changer. The Active Roots Microfiber Towel is perfect for travellers who are looking for a lightweight, quick-drying and extremely soft option. The antibacterial material is super water-absorbent and resists odor buildup because of its antimicrobial material. Ain't technology cool?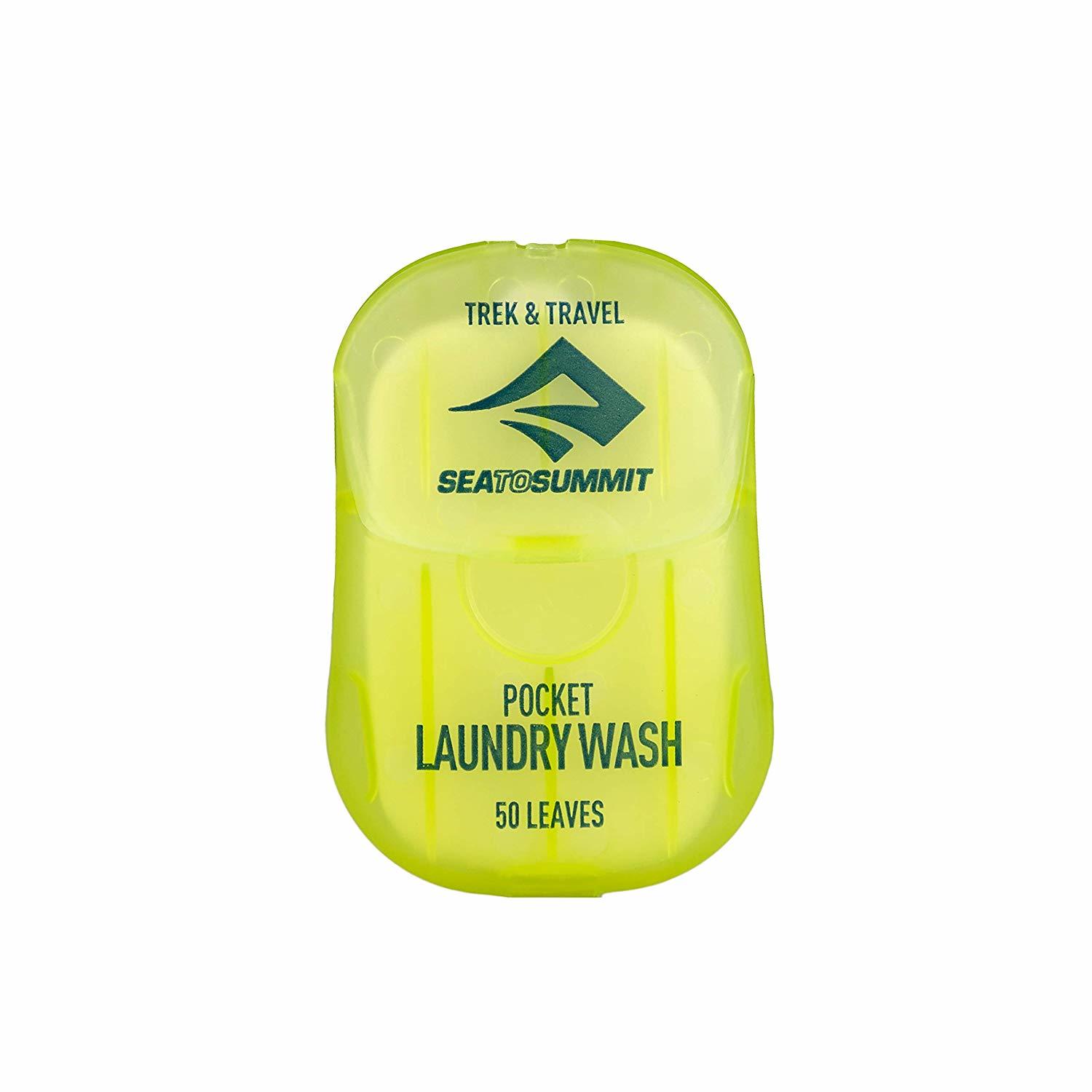 5. Sea to Summit Travel Soap: Soap can be very useful on long travels, but it's hard to carry around. It might get taken off you at the airport or leak in your backpack. This Sea to Summit Travel Soap is the perfect solution for every backpacker with a thought for hygiene. The dry soap is super handy, and it definitely won't leak (there's nothing to leak). One box contains 50 leaves of soap, making sure that you'll be clean, even on longer adventures.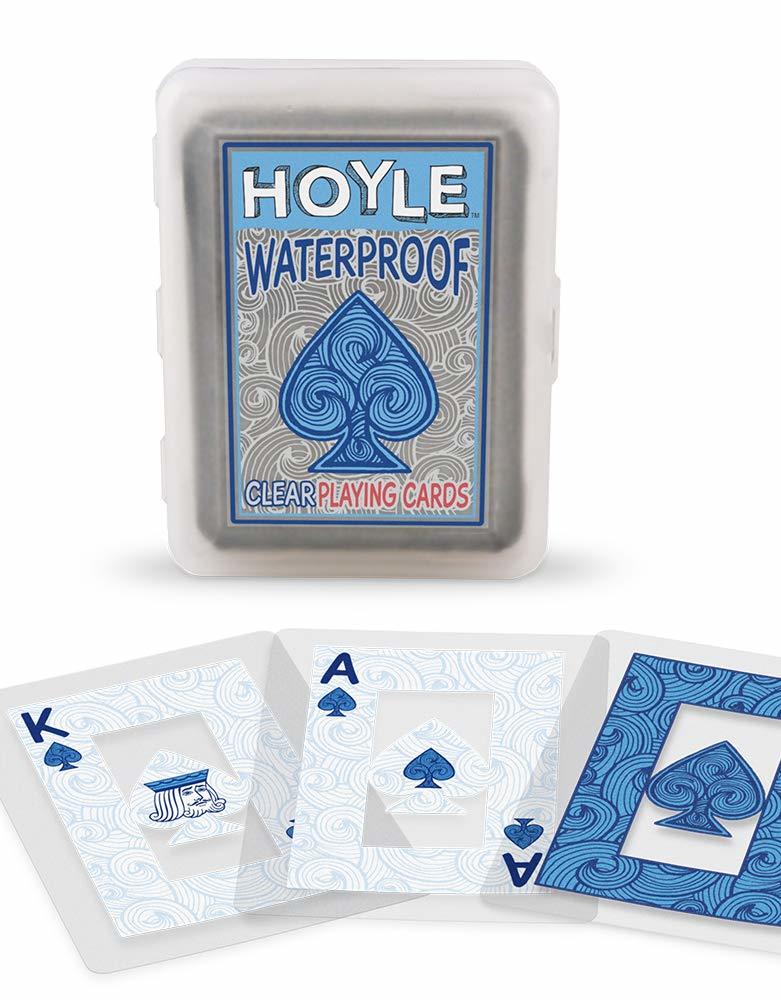 6. Playing Cards: These waterproof cards are essential kit for every backpacker. Play by the pool, beach or at your hostel after a long day with travel buds, without your cards breaking or getting soaked. And once you pull out those cards, the chance that you'll be the hero of the night is pretty high (no promises though).
Why you Should Travel To Tokyo
Given it's size, accommodation options in Tokyo are literally endless. Tokyo's hostel game is quite strong, and while you can't go wrong, due to it's design and location, we highly recommend UNPLAN Shinjuku (but you truly can't go wrong with any of the hostels on this list) .
Although Japan is hardly dangerous, it's important to stay safe in Tokyo. We have a whole separate guide filled with travel safety advice for Tokyo so you stay healthy and out of harm's way during your trip.
Don't forget to sort your travel insurance before heading to Tokyo! We've put together a roundup of the best travel insurance for backpackers – check it out here, or if you're low on time, get a quote from World Nomads, our favorite travel insurance provider.
Getting an estimate from World Nomads is simple – just click the button or image below, fill out the necessary info, and you're on your way!

Final Thoughts on the Best Hostels in Tokyo
That was our kick-ass guide to hostels of 2020 in Tokyo, Japan. By now I hope our epic guide to Tokyo's backpacker hostels has helped you choose the perfect pad for your adventure!
If you think we've missed anything or have any further thoughts, hit us up in the comments!
Yay for transparency! Some of the links in this post are affiliate links. This means that if you book your accommodation, buy a book or sort your insurance, I'll earn a small commission at no extra cost to you. I only link to stuff I've actually used and never endorse crap. Your support helps me keep the site going.