Japan's bright and bustling capital, Tokyo is a dream destination for many travelers and an international hub of business and trade. Whether you're passing through Tokyo for just a night to catch another flight or you're planning an entire vacation in the city, it's always key to find the right accommodation.
There's certainly no shortage of unique accommodation in Tokyo, and international travelers can find both traditional Japanese style rooms as well as more typical Western spots. For privacy, convenience, and style, hostels and capsule hotels are great choices!
To help you during your trip planning and search, I've put together this list of the best capsule hotels in Tokyo! With so many options to sort through, it can be stressful to find the right location, that's why I've narrowed down the chaos to help make planning easier.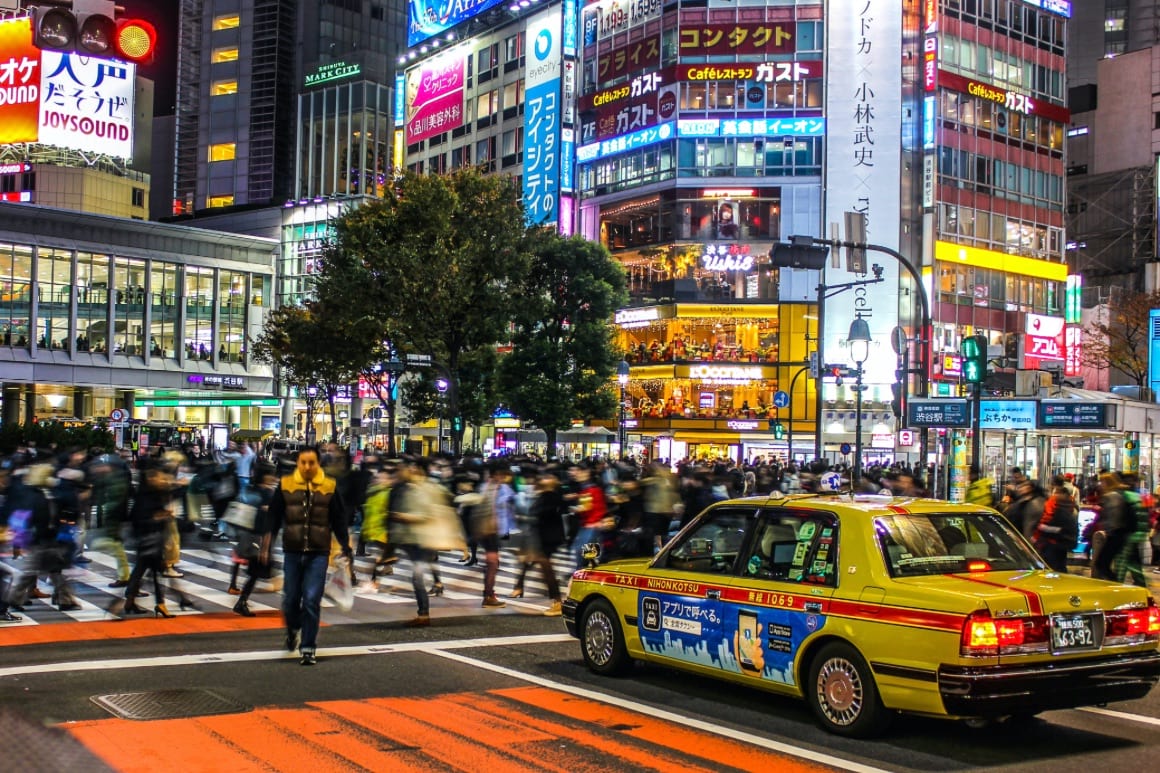 In a Hurry? Here's Where to Stay in Tokyo for One Night
FIRST TIME IN TOKYO
Tokyo-w-inn Asakusa
This stylish and modern hostel is located in Asakusa, a historic and fascinating area of Tokyo only a short walk away from the Tawaramachi Station where you can get connections anywhere you need to go in the city!
NEARBY ATTRACTIONS:
Adachi Park of Living Things
Nishiarai Daishi Sojiji Temple
Higashi-Ayase Park
Is this amazing Tokyo Capsule Hotel booked for your dates? I've got your back with my other favourite properties below!
Staying in a Capsule Hotel in Tokyo
There are many accommodation options in Tokyo but none as unique as a capsule hotel. In fact, the first capsule hotel was built in Osaka in Japan in the late 70s, so when it comes to this style of hotel, the Japanese do it best.
The name "capsule" might sound like a crowded and uncomfortable place to sleep, but the reality couldn't be more opposite!
Capsule hotels, or pod hotels as they are sometimes called, are usually some of the cleanest and best-furnished places in Tokyo, plus the price for staying in most capsule hotels is way better than a standard hotel room.
Having a capsule-style bed gives you privacy and space while also allowing you access to communal areas and the opportunity to meet other travellers. The capsules or pods usually have their own curtain, light, a power outlet, and sometimes even a window. Often the staff onsite and capsule hotels can help with arranging tours and transportation around the city too.
Usually, capsule hotels have male and female-only dormitory-style rooms, and often there are other double rooms and family rooms available if you're travelling as a couple or family.
There are also a few male-only capsule hotel options, these are mostly aimed at the famous Tokyo salary man! Likewise, you can find female-only capsule hotels that are open to only female guests.
Since Tokyo is huge, there are capsule hotels all over the city depending on what you're hoping to see during your stay!
What to Look for in a Capsule Hotel
A stay in a capsule hotel is a quintessential Japan backpacking experience. Depending on your individual needs and travel style, there are some key factors to consider when choosing a capsule hostel. Normally bathrooms are shared at capsule hostels, but sometimes larger group rooms or family rooms will have private bathrooms.
Most capsule hotels have some form of restaurant or cafe on site, and although kitchens are harder to find, some properties do offer a shared space for guests to prepare their own food. Some capsule hotels have more of a party-hostel vibe with a bar onsite or discounts at clubs which are often preferred by backpackers and groups of friends!
It's also worth noting that many capsule hotels will arrange other activities and events. When you use search platforms like Airbnb, Booking.com, or Hostelworld, you can usually see details about what perks and extra cultural experiences are available!
OVERALL BEST VALUE CAPSULE HOTEL IN TOKYO
OVERALL BEST VALUE CAPSULE HOTEL IN TOKYO
Tokyo-w-inn Asakusa
> $
> 2 Guests
> Conveniently Located
> Great common space
BEST BUDGET CAPSULE HOTEL IN TOKYO
BEST BUDGET CAPSULE HOTEL IN TOKYO
Ueno Hostel Siesta
> $
> 2 Guests
> Shared kitchen
> Laundry facilities
BEST CAPSULE HOTEL FOR COUPLES
BEST CAPSULE HOTEL FOR COUPLES
Sleep at the Theatre
> $
> 2 Guests
> Locker with dial lock
> Shared lounge space
BEST CAPSULE HOTEL FOR A GROUP OF FRIENDS
BEST CAPSULE HOTEL FOR A GROUP OF FRIENDS
Khaosan Tokyo Samurai Capsule Hotel
> $$
> 1-8 Guests
> 24-hour reception
> Traditional Japanese Lounge
OVER-THE-TOP LUXURY CAPSULE HOTEL
OVER-THE-TOP LUXURY CAPSULE HOTEL
Resol Postel in Asakusa
> $$$$
> 2 Guests
> Free toiletries
> Great central location
BEST CAPSULE HOTEL FOR FAMILIES VISITING TOKYO
BEST CAPSULE HOTEL FOR FAMILIES VISITING TOKYO
Khaosan World Asakusa Ryokan & Hostel
> $$
> 4 Guests
> Equipped kitchen
> Luggage storage available
BEST CAPSULE HOTEL FOR BACKPACKERS
BEST CAPSULE HOTEL FOR BACKPACKERS
Hotel Owl Tokyo Nippori
> $
> 1-6 Guests
> 24-hour reception
> Free Wifi
The Top 15 Capsule Hotels in Tokyo
Ready to begin your trip to Tokyo? Now that you know what to expect when staying at a capsule hotel, check out my list!
These properties all rank as being the best capsule hotels in Tokyo based on personal traveller reviews, amenities, and location to ensure your trip is fun and successful. Each capsule hotel offers something a little different so check out all the options available.
What is the One Item Every Traveller NEEDS???
There is one item every traveller NEEDS. Some travellers don't even know they need it, but those travellers need it more than anyone.
What is this forgotten essential of the backpacker-life? SPOILERS! Guess you'll just have to click the button to find out. 😉
Find Out What It Is!
Overall Best Value Capsule Hotel in Tokyo – Tokyo-w-inn Asakusa
$
2 Guests
Conveniently Located
Great common space
This stylish and modern hostel is located in Asakusa, a historic and fascinating area of Tokyo only a short walk away from the Tawaramachi Station where you can get connections anywhere you need to go in the city!
Each of the sleeping pods has its own outlets and reading light, they offer dormitory-style accommodation with curtains and long term stays are allowed. Guests can enjoy the use of a nice communal lounge a fully equipped kitchen as well as laundry facilities!
There is also a lovely balcony with views of the Tokyo Sky Tree Tower where you can chill at the end of the day or over breakfast. It's one of the best capsule hotels in Tokyo for the location and money.
Best Budget Capsule Hotel in Tokyo – Ueno Hostel Siesta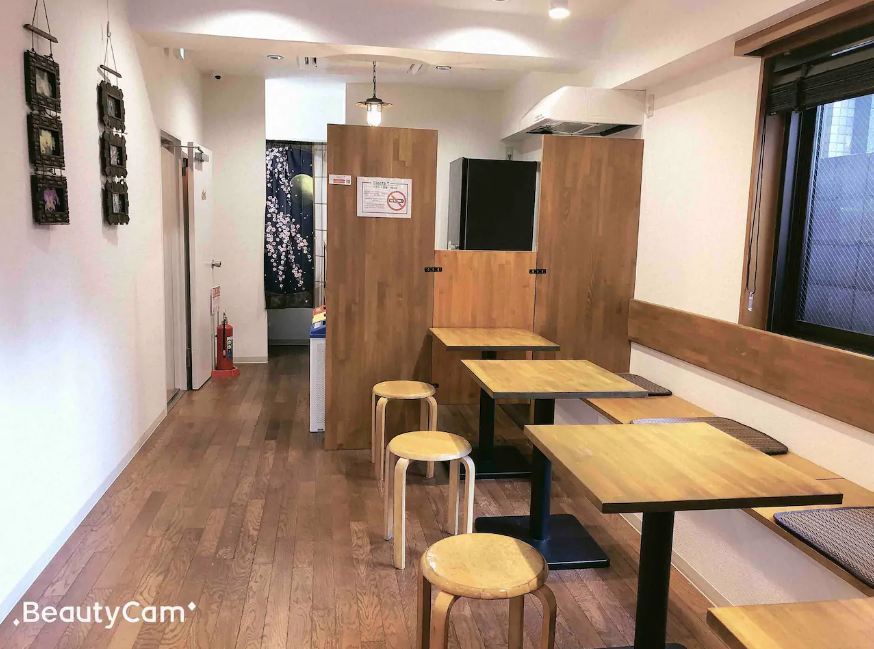 $
2 Guests
Shared kitchen
Laundry facilities
The Ueno Hostel is located in a more residential and quiet area and is a great all-around hostel for solo travellers or friends. The hostel is still in a convenient location with easy access to numerous stations where you can take a subway anywhere in Tokyo!
There are female-only as well as mixed sleeping pod dorms, all guests also have access to a simple kitchen to save extra money and prepare your own meals.
Other amenities include a shuttle service on request, coffee and tea all day, currency exchange, air conditioning, and a washer and dryer. There's great bathroom amenities as well as a hot tub too.
$
2 Guests
Locker with dial lock
Shared lounge space
Sleep at the Theater is a great pick for couples because they offer a romantic and unique experience! Here, you can have the same great price as the other best budget capsule hotels in Tokyo, but not be separated into two different beds.
This is one of the most unique capsule hotels in Tokyo, you stay in tents on prosthetic grass in the large movie/ relaxation room! Pretty fun! There's an on-site restaurant that offers breakfast for an additional fee.
The hostel is located in  Sumida City close to many vending machines, fun bars and music venues, and local shops. You're conveniently located a short walk from the nearest JR station and there's great free wifi too.
$$
1-8 Guests
24-hour reception
Traditional Japanese Lounge
Have you ever wanted to stay in what looks like a samauri warriors dojo? Then you'll love staying at the Khaosan Tokyo Samurai capsule hotel.
This vibe in this space is what comes to mind when a lot of people think "pod hotel" in Japan. It offers traditional elements, with innovative sleeping pods.
You can rent an entire capsule dormitory with 6 beds or stay in the main dorm with lots of beds to accommodate any group size. There are also female only dorms too for solo female travelers looking for privacy.
The central location in near the Asakusa Subway Station means you are 5 minutes from the iconic Sensoji Temple.
It's in a convenient location close to public transportation to the airport and other regions of the city! There's a kitchen that guests can use, free wifi and air conditioning, and a traditional Japanese shared lounge to mingle with other travelers. It's certainly one of the most unique and fun capsule hotels in Tokyo.
Is This the Best Travel Pack EVER???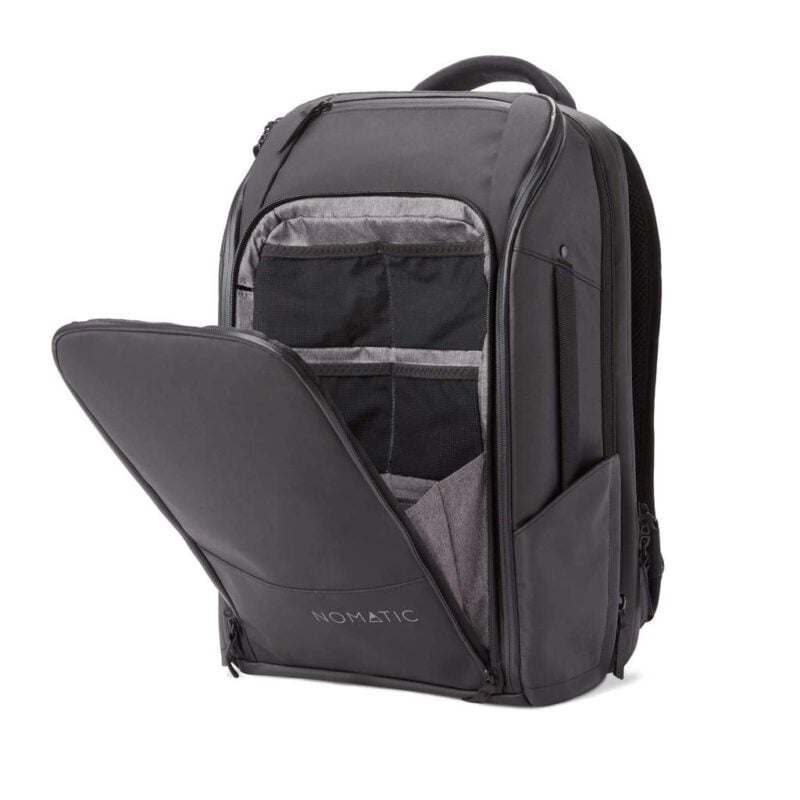 $$$$
2 Guests
Free toiletries
Great central location
The undeniable style of this capsule hotel and superb location put it right on top for the best luxury accommodation in Tokyo!
Ideal for couples or solo travellers, you can get single or mixed gender rooms at the Resol Postel and all rooms come with heating, air conditioning, and bathroom amenities. Pods have power outlets, free wifi and a reading light
Numerous top attractions like the  Sensoji Temple and Tokyo Sky Tree are within walking distance and there are convenient train stations for going to other places. At the end of the day, you can relax in the shared business and relaxation lounge or get take out food to eat in the communal dining area. It's one of the best capsule hotels in Tokyo for sure!
$$
4 Guests
Equipped kitchen
Luggage storage available
This cosy private room in Ginza features capsule-style bunk beds in a room that can be entirely rented out, it's one of the best capsule hotels in Tokyo for a family travelling to Tokyo.
There's also a washer and dryer, perfect if your smallest travellers are prone to spills. On top of that, there is a fully equipped kitchen so you can make meals together and make use of the free wifi to keep the kids entertained!
$
1-6 Guests
24-hour reception
Free Wifi
The popular Hotel Owl Tokyo is perfect for backpackers in Tokyo looking for the best budget capsule hotels in Tokyo and is centrally located and close to public transportation. You can book solo rooms or rooms for up to 6 guests, so it's one of the best capsule hotels in Tokyo for solo travellers or friends!
There's a restaurant on-site where you can enjoy traditional Japanese foods and plenty of restaurants and shopping areas nearby. At the 24-hour front desk, you can always ask questions about tours, nightlife options, and must-see attractions in the area to make the most out of your trip.
Another Budget Capsule Hotel in Tokyo – No Borders Hostel
$
1 Guest
Luggage storage
Bicycle parking onsite
A simple but fun hostel located in Shinagawa, No Borders Hostel will live up to its name as a place where people from all over the world can meet and share travel experiences! There is a female dorm and a mixed dorm with single capsule-style rooms to choose from.
Breakfast is offered every day at the hostel, and there is also a shared kitchen if you want to save money to prepare your own meals or share international dishes with other guests! The hostel is also within walking distance of natural hot springs and famous shopping areas of Tokyo.
Best Capsule Hotel for a Weekend in Tokyo – Global Hotel Tokyo
$$
1-3 Guests
Free toiletries
Central location
The Global Hotel Tokyo is a great place to stay if you only have a weekend to explore the city and is located in the Shinjuku Ward.
This hotel near Shinjuku station is well connected to take you to the airport or other areas of the city, plus many attractions like the Shinjuku Gyoen National Garden are within walking distance from the property.
The reception desk is staffed 24-hours a day to answer any questions or address problems, and there is also a terrace with a view of a garden for guests to enjoy. Other amenities include laundry service for a small charge and free bikes to use to explore the city!
$
1-6 Guests
Cafe and bar
Great public transportation
The great location and clean facilities of the Grids Tokyo Asakusa-Bashi make it a perfect place to stay for a weekend trip in Tokyo. You can reserve a single bed, or a whole bedroom with either 4 or 6 beds, although there is an age restriction making it less suitable for families.
It's easy to reach both the Narita and Haneda airport as well as top city attractions using public transportation, and the surrounding area has lots of fun bars and shopping areas to explore.
Breakfast isn't included, but you can always get something from the onsite cafe or heat up take out food in the shared microwave.
$
4 Guests
Located in Akihabara
4 nearby stations
If you're looking for a place right in the heart of the fun-filled area of Akihabara, you'll love the location of the Akihabara Cocts Hostel! There are four stations within easy walking distance to many of the top places to visit in Tokyo, which can bring you directly to the city centre or airport quickly.
The capsule rooms have curtains for privacy and the hostel is cashless throughout. There's a washing machine and kitchen facilities but really you stay here for the epic location tbh!
$$
1-2 Guests
24-hour reception
Free breakfast
A multi-story capsule hotel, the Nine Hours Suidobashi embodies all the best things a capsule hotel in Tokyo should have! The comfortable pods all have their own light, power outlet, and there are lockers in which to store your valuable belongings.
The Nine Hours Suidobashi is located just a short walk from the Misaki Inari Shrine, St. Francis Xavier Church, and Tsukudo Shrine. What's also great about this hostel, besides its location, is that it offers free breakfast each morning. Guests also love the kitchen and communal space with stunning views of the city.
There's always someone to answer your questions and help give you suggestions at the 24-hour reception desk.
Best Capsule Hotel for Solo Female Travelers – Akihabara Bay Hotel
$
1-10 Guests
Coin-operated laundry
Nightwear provided
While Tokyo is very safe for female travelers, sometimes for peace of mind solo female travelers like to stay in female only dorms. I can go one better and offer you a female only capsule hotel!
Not only is this hotel just for female guests, but it is an affordable place with homey comforts, which is always a big win. The Akihabara Bay Hotel fits the bill perfectly, with amenities like free nightwear and toiletries, fast Wi-fi, and a communal kitchen available to guests!
The hostel has 24 hour reception so there's always someone on hand to help you. Akihabara Bay Hotel is right in the centre of Tokyo, so it's super easy to walk to the nearby Akihabara electronics district, or take a train to airports, top attractions, and shopping centres.
The Best Capsule Hotel for Solo Travelers – UNPLAN Shinjuku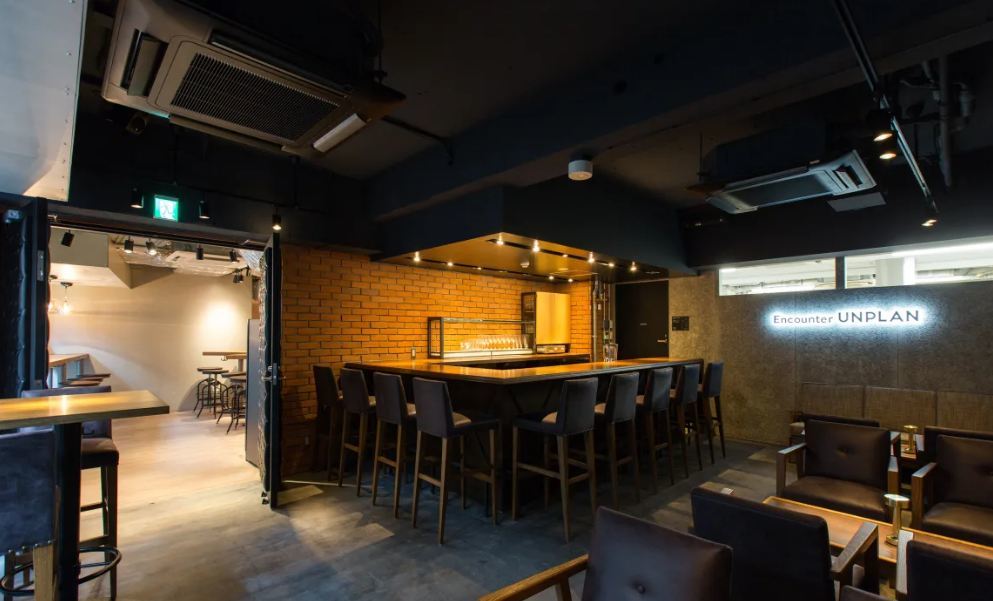 $
1 Guest
Free breakfast
Outdoor terrace
Located in Shinjuku just outside of Tokyo, the UNPLAN Hostel is a place where your travel adventure might take an unexpected turn, just as the name suggests! It's a great spot to meet other international travellers, plus still easy to get to the centre of Tokyo by train.
A free breakfast is offered every morning on-site, and there are plenty of other restaurants and shops within walking distance. Shinjuku is known for its nightlife, so you can go out and party with your newfound buddies and count on staying safe with 24-hour security and lockers onsite!
Another Great Capsule Hotel for Solo Travelers – Wise Owl Hostel Shibuya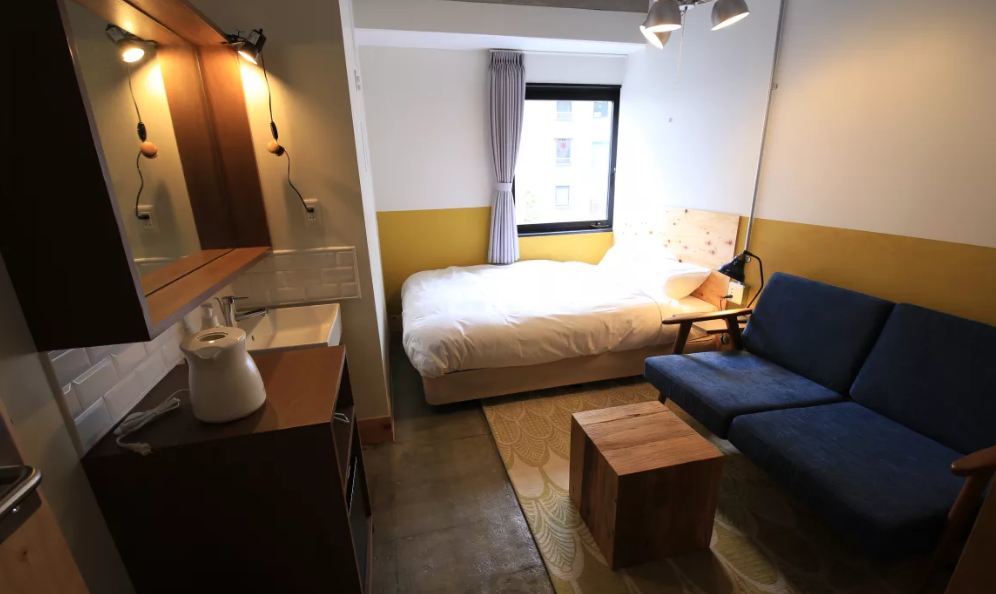 $
1 Guest
Cafe and bar on site
Daily happy hour
Solo travellers interested in getting in on the party scene of Tokyo will love staying at the Wise Owl Hostel in the neighbourhood of Shibuya. In addition to having great prices for their single capsule rooms, there's also a daily happy hour from 4 pm to 7 pm!
In less than five minutes you can walk to the nearest bus stop, and it takes 45 minutes to reach the Haneda airport by train. You might just want to walk around the Shibuya neighborhood which is known for its nightlife and shopping areas!
FAQ about Capsule Hotel in Tokyo
Here's what people usually ask me when they look for vacation homes in Tokyo.
Don't Forget Your Tokyo Travel Insurance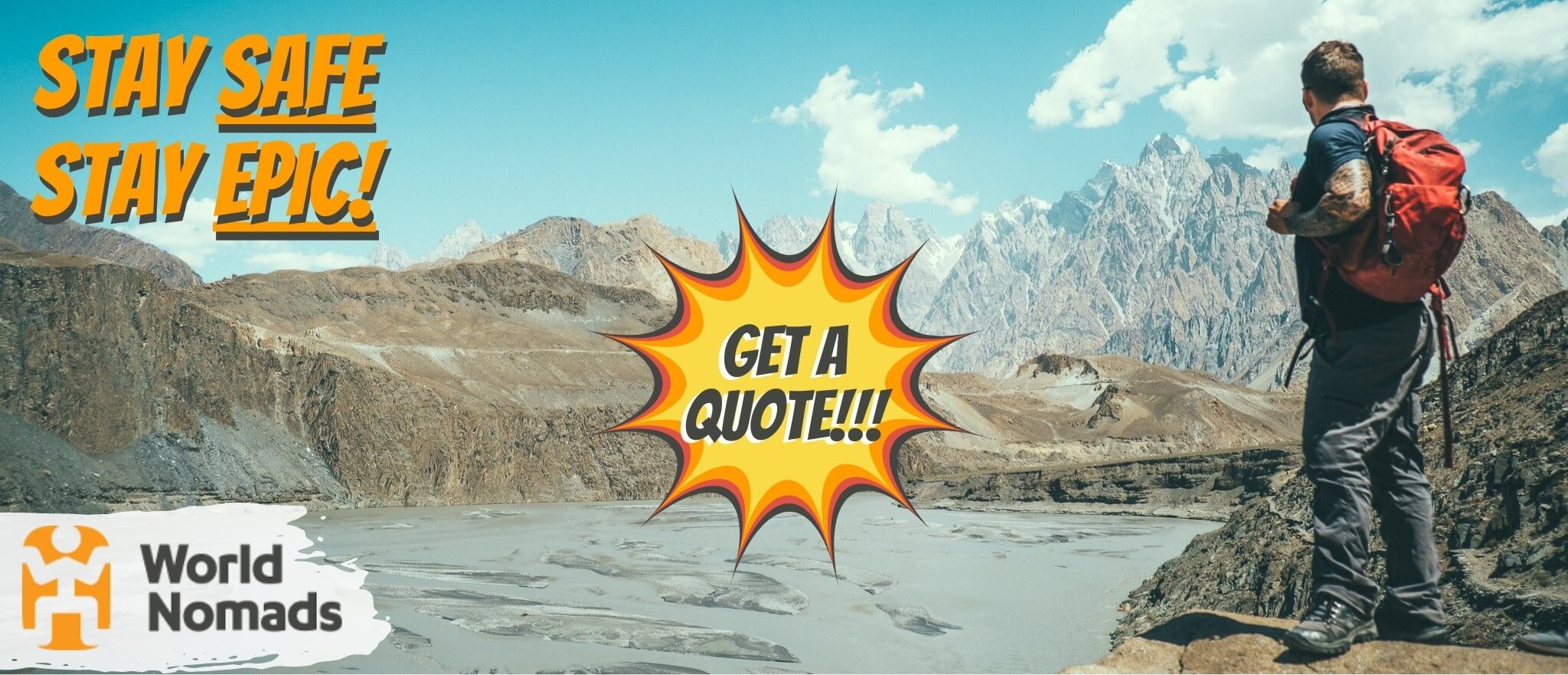 It's good to get lost sometimes, but it's also good not to get too lost. There are people that want you home in one piece.
There's one travel insurance provider The Broke Backpacker trusts for all his wildest shenanigans… World Nomads!
Click the button below to get a quote on your insurance or read our in-depth review of World Nomads' coverage. And then… let the shenanigans begin. 😉
Final Thoughts on Capsule Hotel in Tokyo
The magic of Tokyo is undeniable, but so is the fact that it can be a more expensive place to visit. Not to worry though, staying at the best capsule hotels in Tokyo is the perfect way to keep your budget in check and also experience the local charm and excitement of the city!
With this list of great options for unique accommodation in Tokyo, you can find a capsule hotel to fit your exact travel needs, whether you're a solo business traveler or visiting Tokyo with your entire family for a summer vacation. From one-night stays to month-long escapes, capsule hotels give you great value and amenities.
Before you set out on your trip to Tokyo, it's a good idea to get travel insurance; capsule hotels have great security, but there is always an unknown factor when you're traveling and having the security of insurance can save you in the long run!
---
Thanks for reading – that was fun! 😀
We bring you epic FREE content!
Find out how YOU can help support us.
We're a big site with a big team and this job isn't always easy. But we do it because we love it – we love providing epic and free content. We love the knowledge that our content keeps you adventuring. We don't ask for money, but if you'd like to find out how you can help the site in more organic ways, click the button below.
Thank you for your support 🙂
---
Bye for now, but not forever!
If you want MORE top-tier Broke Backpacker content like this, then sign up for our weekly newsletter below to get the latest and greatest!
And for transparency's sake, please know that some of the links in our content are affiliate links. That means that if you book your accommodation, buy your gear, or sort your insurance through our link, we earn a small commission (at no extra cost to you). That said, we only link to the gear we trust and never recommend services we don't believe are up to scratch. Again, thank you!