Japan is one of the most unique countries in the world. Its distinctiveness and variety encapsulate all types of beauty.
With majestic temples, natural beauty and historic castles, Japan's diverse scenery is far from mediocre. From pretty pink cherry blossoms and iconic volcanoes all the way to Tokyo's epic and futuristic aesthetic, you won't find it challenging to find beautiful places in Japan.
Although Japan is well-known for its busy cities and futuristic technology, many natural destinations located here remain unaffected by modern society. Plus, the respectful atmosphere of Japan with its clean streets and welcoming locals is a genuine breath of fresh air. 
Japan is not the cheapest place to travel. But I promise the beauty of this place more than makes up for it. To avoid overspending, making sure you know where you want to visit in Japan is important.
That's why I've put together this list of my top 15 beautiful locations in Japan so you can just get on with it! This list includes a balance of all things Japan, ensuring there is something EVERYONE will find beautiful. After all, beauty is in the eye of the beholder, right? 😉
Ok enough chat. Here are the most magical locations to include in your Japan itinerary.
1. Shirogane Blue Pond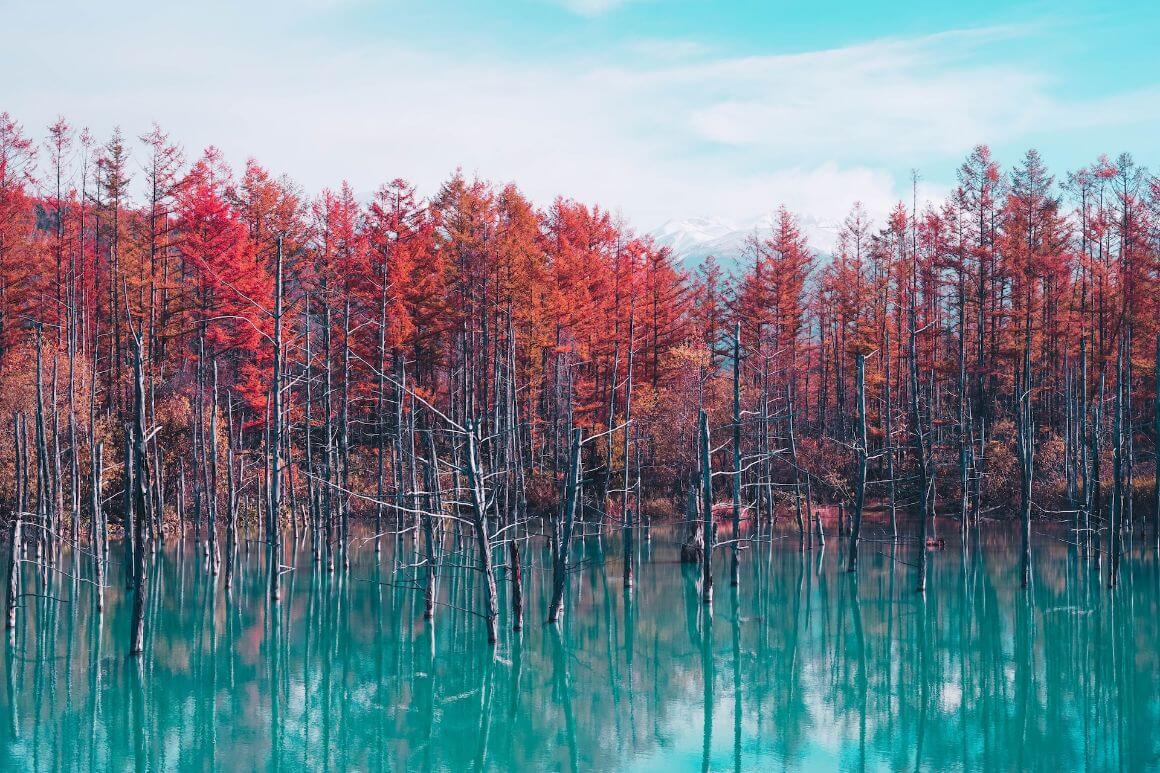 Located in Biei town in Hokkaido is the scenic Shirogane Blue Pond. You should know that this pond was made by accident. The construction of an artificial dam and the chemical composition (colloidal aluminium oxide to be exact for the nerds) that flows from the water in the Shirogane hot spring produced a pond with an incredible teal blue colour.
This is a stunning sight and everyone backpacking in Japan NEEDS to see this. It is to be noted though, that this is only a seeing activity… DO NOT attempt to swim in this blue hole as tempting as it may look, the waters are toxic!
Now, despite diverse weather conditions, the pond remains the same colour throughout the entire year and tourists often find this location truly unbelievable. It is the type of destination that you have to see in person to really appreciate it.
Although this area is great at any time of the year, it is particularly beautiful in the autumn as the orange foliage creates a gorgeous backdrop that contrasts against the blue pond.
2. Mount Fuji
Considered to be Japan's most recognisable symbol, Mount Fuji is simply a must-visit. A stratovolcano situated 3667 metres above sea level and 100km southwest of Tokyo, Mount Fuji is not just one of the most beautiful places in Japan, it's arguably one of the best sights in the world!
For the hardcore lot, you can hike the mountain. However, to get to the top it would take multiple days. Some travellers chose to do this and stay in Mount Fuji overnight at the hotels that are embedded within the mountainside.
Regardless of your hiking abilities, Mount Fuji is for everyone. The views here are truly incredible. Mount Fuji can be seen in various areas of Japan but taking the trail towards the mountains is such an incredible experience.
Most people just admire the sight from afar – it makes for some truly stunning photos too. If you can afford it, a full Mount Fuji day trip is an unforgettable experience that will take you to some awesome viewing points.
The mountain is surrounded by five lakes. One of my favourite hostels in Japan has pristine views across the waters. As you can imagine, the reflection of the mountain in the water makes this location even more beautiful.

Do You Want to Travel FOREVER??
Pop your email in below to get a FREE copy of 'How to Travel the World on $10 a Day!'.
3. Kinkakuji Temple
Known as the "Golden Temple", the Kinkakuji Temple is a zen Buddhist temple in the heart of Kyoto. This temple is easily one of the most beautiful places in Japan as the top two floors of the building are covered in glittering gold leaf.
It's a great activity for people trying to stick to a budget in Japan. The entry fee for adults is pretty cheap at 400 Yuen or nearly $3 (300 Yen for kids).
After viewing the temple, travellers spend time in the stunning temple gardens. In the gardens, you can discover the Ammintaku Pond and statues where it is thought that if you throw coins at them, you will be granted good luck. There is also a souvenir shop and a tea garden that serves matcha, tea and sweets.
This temple is a popular attraction amongst tourists and you'll see many visitors taking photos here. To avoid crowds, visit early in the morning or late in the afternoon.
4. Shirakawa-go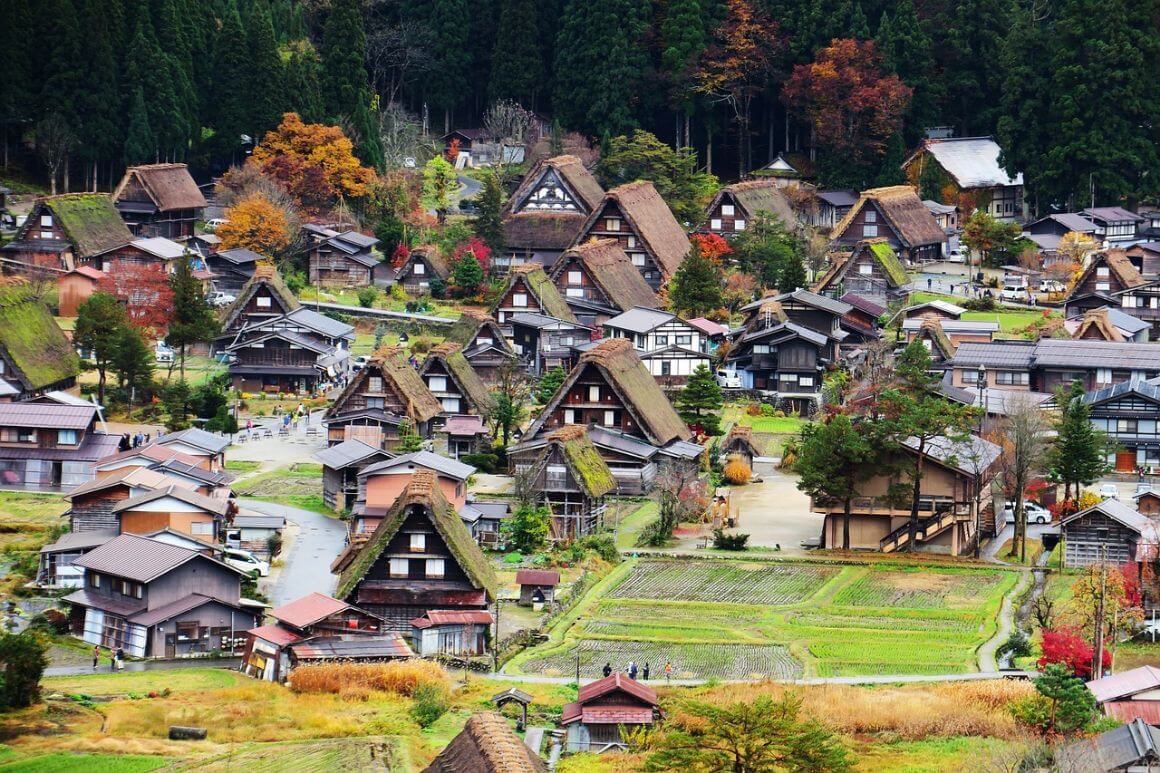 Residing in Gifu prefecture is Shirakawa-go, a traditional Japanese village left completely untouched by modern architecture. Shirakawa-go is known as the Japanese village time forgot.
Because of this, the three villages in this area were granted UNESCO World Heritage Site status in 1995. As you can imagine, there are some spectacular Japanese Airbnbs to stay in.
In the village, discover gassho-zukuri-style farmhouses that have classic triangular thatched roofs that are unlike any other village you have seen. Whilst many of the buildings have been converted into restaurants that serve traditional Japanese-style cuisine, this scenic village is still 100% worth the visit.
The atmosphere here is extremely peaceful and the locals are welcoming. Just remember that people still live in this area; try not to take photos or enter their homes without permission to do so. Also, if you're visiting in the winter, keep in mind that this area is prone to heavy snowfall.
Month to month payments, no lock-in contracts, and no itineraries required: that's the exact kind of insurance digital nomads and long-term traveller types need. Cover yo' pretty little self while you live the DREAM!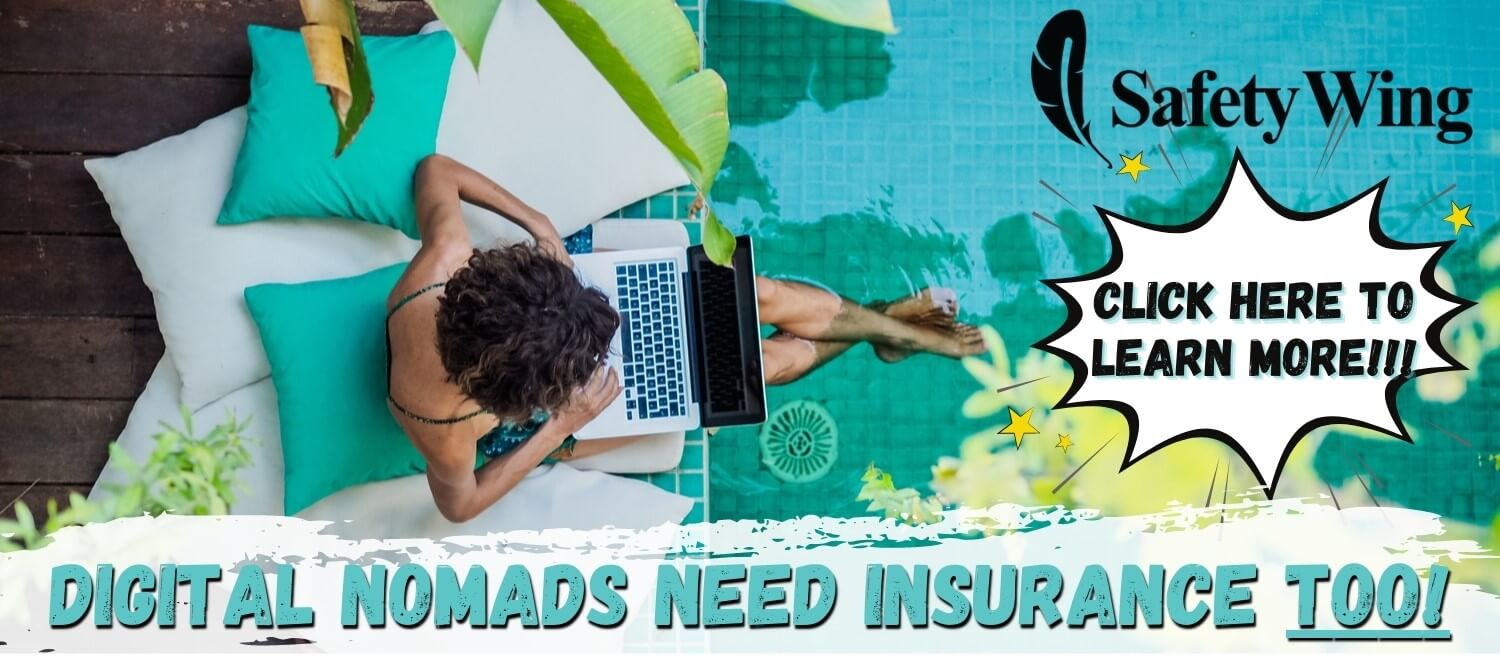 SafetyWing is cheap, easy, and admin-free: just sign up lickety-split so you can get back to work! Click the button below to learn more about SafetyWing's setup or read our insider review for the full tasty scoop.
5. Himeji Castle, Hyogo Prefecture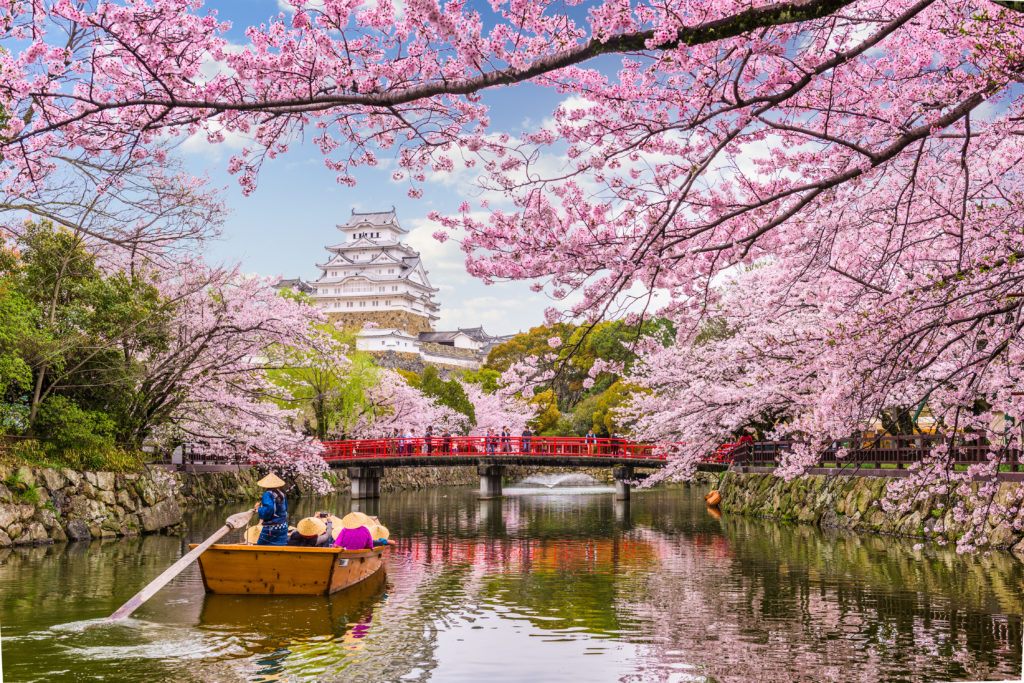 Another UNESCO World Heritage Site, Himeji Castle has withstood many wars and natural disasters and is arguably the most famous castle in Japan. This castle was built in the 17th century and continues to attract tourists to this day.
To get the most out of the castle, you can book an English-speaking tour. One key safety tip for visiting is to use non-slip socks as you have to enter the castle without shoes and it can be slippery. It takes between 1.5-4 hours to properly get a look around the place so it makes a great half-day or day trip for any type of traveller.
After exploring the castle, there are wonderful gardens to unwind in. Due to its popularity, there is an admission fee to enter the castle and you should expect queues. Around 1.5 million guests visit each year, so get there early to avoid the crowds (and get the best photos with no tourists in).
6. Zao Snow Monsters
This is arguably one of the most unique places to visit in Japan. Step right into a fairytale and be amazed by the unusual phenomenon of the Zao Snow Monsters in Zao.
Ideal for a winter vacation, Zao is filled with some of Japan's best ski resorts and endless amounts of scenic beauty. The monsters can be found near the top of the mountains, so you will need to hike or ski there to get the best views.
The Zao Snow Monsters are essentially trees covered in snow that have been warped by the wind. This formation creates trees that look like monsters and various characters, which makes for the perfect viral photo opportunity.
If you're in Japan during January and are into Japanese festivals (because who isn't), you can even participate in the Zao Snow Monsters festival! It's a wonderful sight as fireworks are set off into the clear sky.
7. Beaches of Ishigaki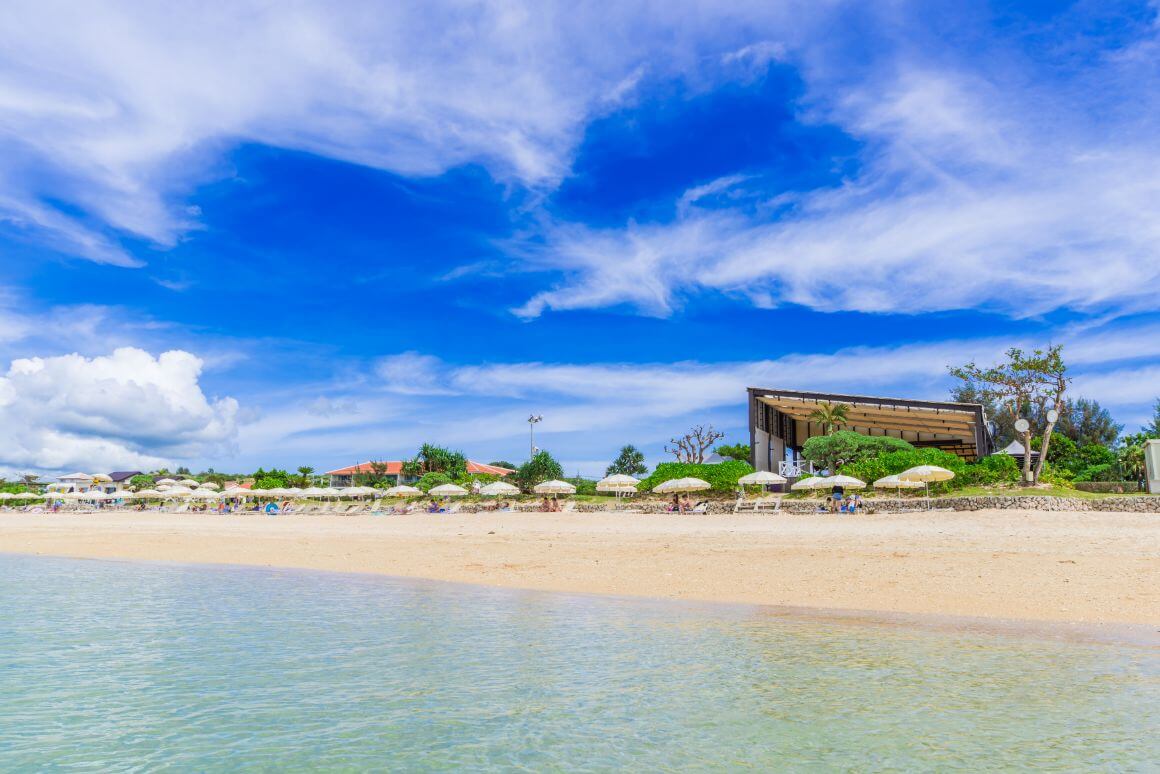 Whether you're the type who wants to unwind or the type looking for unique experiences, the beaches of Ishigaki should undoubtedly be included in your trip planning.
Most people don't think of bringing their beach gear when packing for a Japanese holiday. But trust me on this one, these beaches are stunning! Here you will find white sandy beaches and some of the clearest blue water I've ever seen. The water is actually so clear that you can easily see the fish swimming out in the ocean from the shore! (Well, at least I did).
There are many beaches here but my personal favourite was Sukuji Beach. Other well know beaches worth a visit include (but are not limited to) Kabira Bay, Yonehara Beach and Akashi Beach.
Choose to soak up the sun on these gorgeous beaches or book a glass-bottom boat tour to discover the abundance of awesome sea creatures here.
8. Oirase Gorge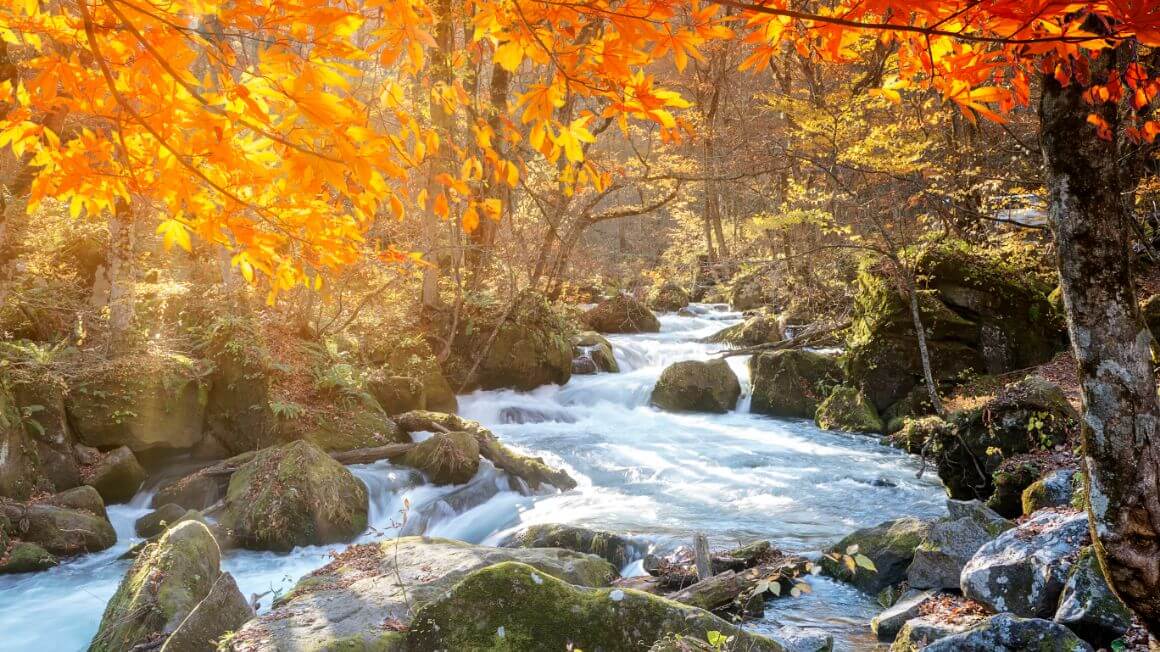 If you're looking for a hiking trail, there isn't another quite like the Oirase Gorge. Here you will be grounded within nature whilst getting a healthy dose of feel-good endorphins from walking the trail.
The Oirase Stream is surrounded by vibrant red and orange trees and moss-covered rocks. There is also a selection of waterfalls littered throughout this area which only makes this location even better.
I would recommend this activity to absolutely everyone visiting Japan and I will be extremely angry at you if you don't go (I'm joking). But seriously, this hike is unforgettable and will be good for your body and mind.
It will also be extremely good for your camera roll: it's a great place to bring a good travel camera. This has been often described as one of the most picturesque places in Japan.
Whilst the scenery gets better the further you go, the entire hike averages around three to four hours. However, if you can't complete the entire 14km long trail, there are bus stops along the way with buses that will take you to different hotspots along the trail.
9. Digital Art Forest, Kyushu
The digital art forest in Fukuoka, Kyushu by teamLAB is an unreplicated experience. If you find yourself in town, you should definitely add this to your Fukuoka Itinerary.
During the day, you can discover historical landmarks such as the cave of 500 stone arhats. But, during the evening is when this area really thrives. As soon as nightfall hits, the forest is lit up with lights and all the trees and rocks transform into pieces of digital artwork. It is truly a sight to behold.
Some of the featured favourites include the Azalea Valley, where the colours of the bushes change as you approach them and the "Ever Blossoming Life Rock" exhibit where a simple boulder becomes a canvas for unbelievable artwork.
This is a unique form of evening entertainment that is definitely worth stopping by.
Forget boring accommodation… book yourself an EPIC STAY!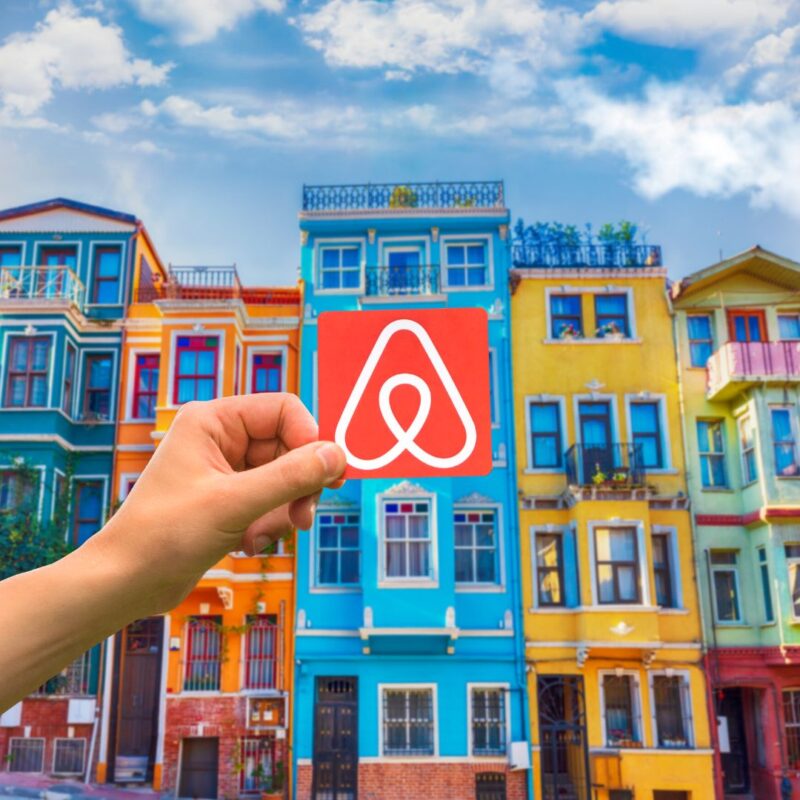 Why stay in a naff hotel when you can stay in a cosy, stylish local house instead? And for half the money too!
Stay somewhere EPIC and save your hard-earned dollars — from houses to barns to castles and caves, there is an Airbnb for every occasion!
Book an EPIC Stay
10. Shiretoko National Park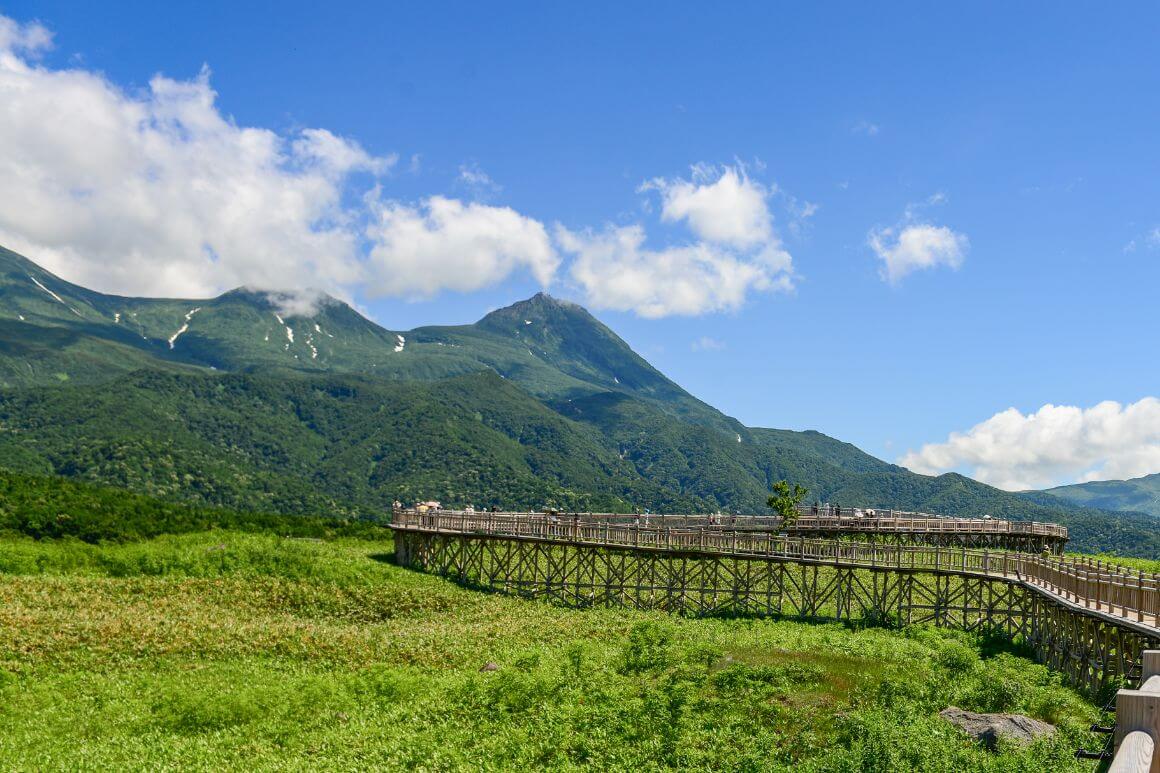 When searching for the most beautiful place in Japan, Shiretoko National Park should seriously be considered. Located on the eastmost part of mainland Hokkaido, this national park is in one of the most remote areas of Japan. To access the park, you will have to walk or take a boat as no cars are allowed leading up to this area.
If you're anything like me (a national park fanatic who likes to be out in the sticks and away from people) or even if you just love the outdoors and all its natural beauty, you HAVE to go to Shiretoko National Park.
Whilst in the park, you'll find a completely unspoiled piece of nature. You'll also get the opportunity to spot wildlife such as brown bears, foxes and deer.
Due to being in such a remote location, it is advised that you visit the park with a friend as it is unlikely you will get phone service whilst you are here.
11. Kabira Bay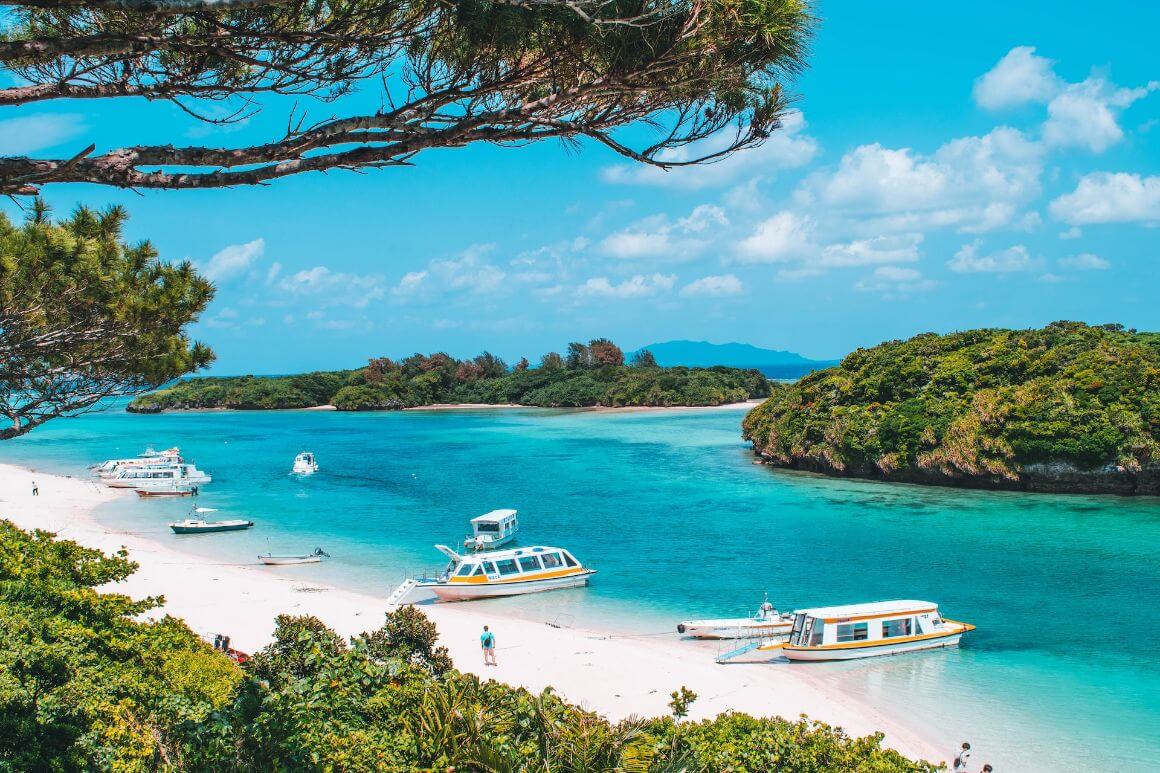 Kabira Bay is located on Ishigaki Island and is home to a spectacular green ocean and an immaculate sandy beach.
Visitors can relax and soak in the views of the small green islands. This area is popular amongst tourists, so visit early in the morning to avoid large crowds.
12. Kamikochi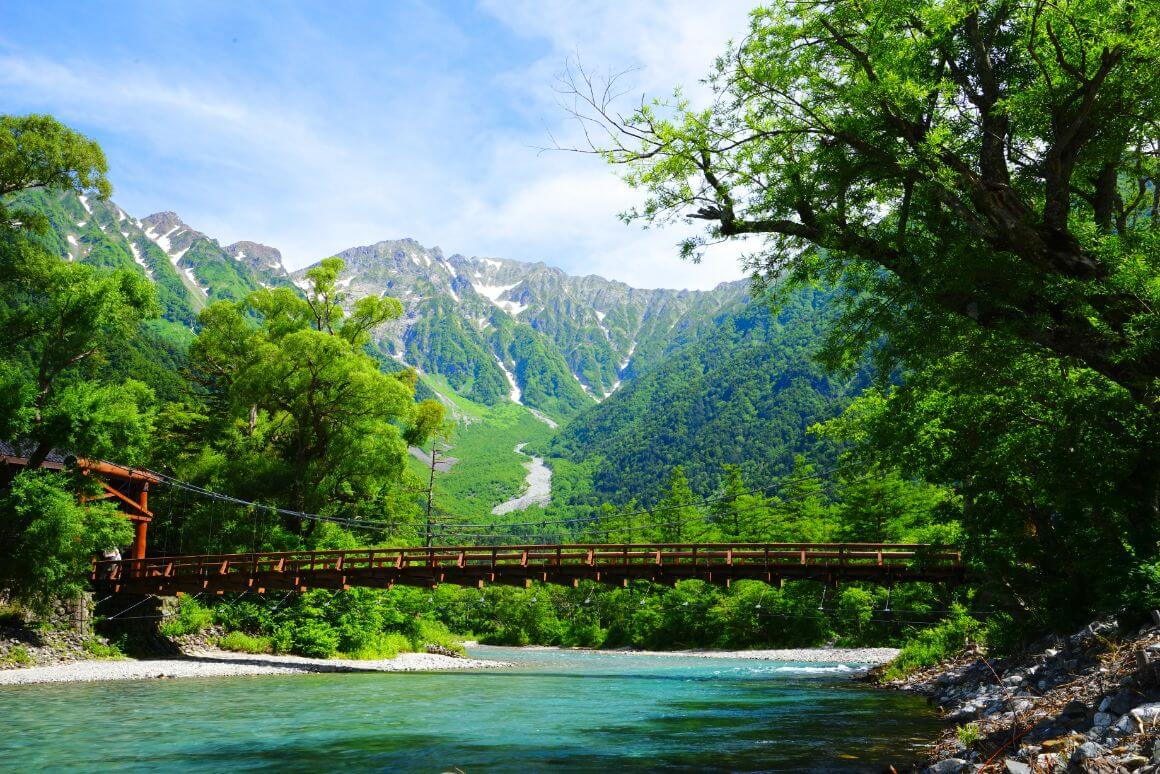 Kamikochi is a mountain resort in northern Japan and is an idyllic escape from the busy city centre.
During the summer and spring, a cool breeze flows through this area. During the colder months, the mountains and forestry get covered in snow which creates a tranquil winter wonderland.
13. Nachi Falls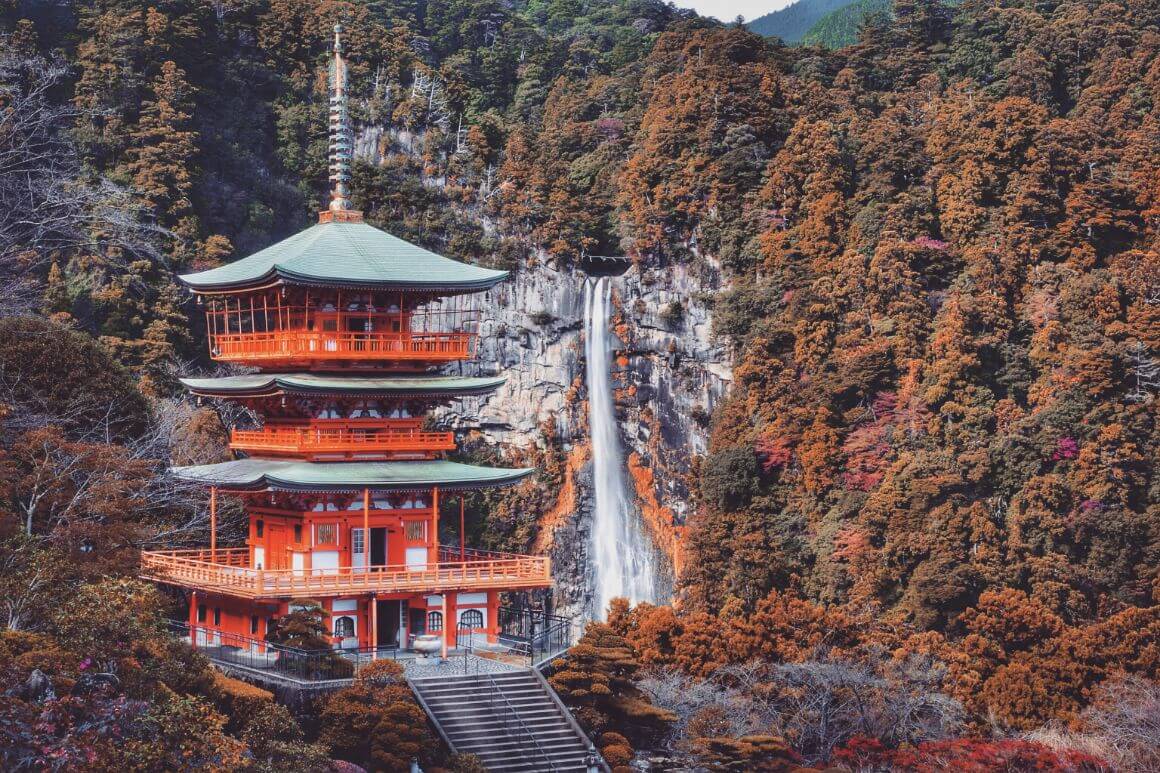 Sitting right by the stunning Pagoda of Seigantoji Temple is Nachi Falls. It's the longest waterfall in Japan and one of the world's most striking waterfalls.
Take a scenic hike to the 133-metre-long waterfall and embed yourself in nature. The ambience here is incredibly blissful and allows you to reconnect with the earth and Japan's extensive history.
14. Unkai Terrace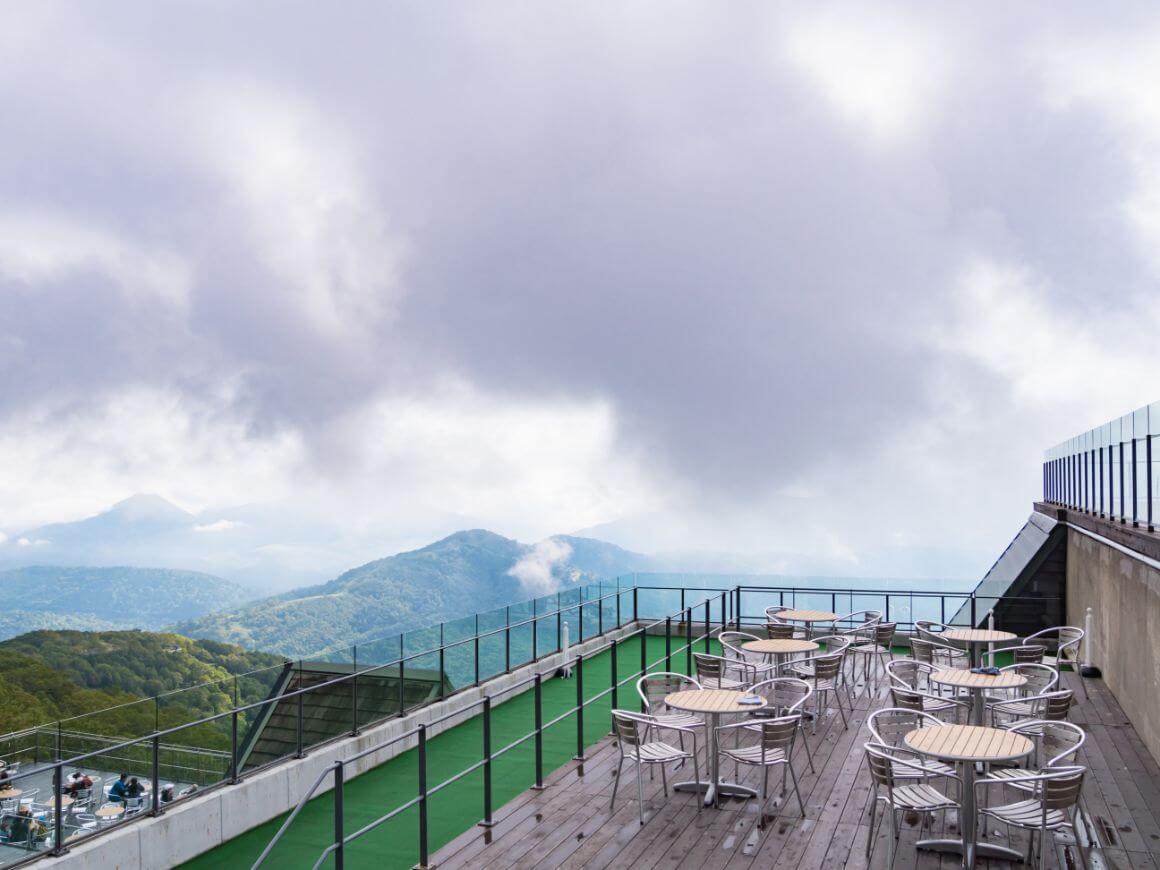 Unkai Terrace is in Hokkaido. To give you some context of this location, the word "Unkai" translates to the "sea of clouds".
Here, you'll find a terrace located at 1088 metres above sea level creating an ethereal view of looking down on the clouds. Be warned it's only open May-October.
Is This the Best Travel Pack EVER???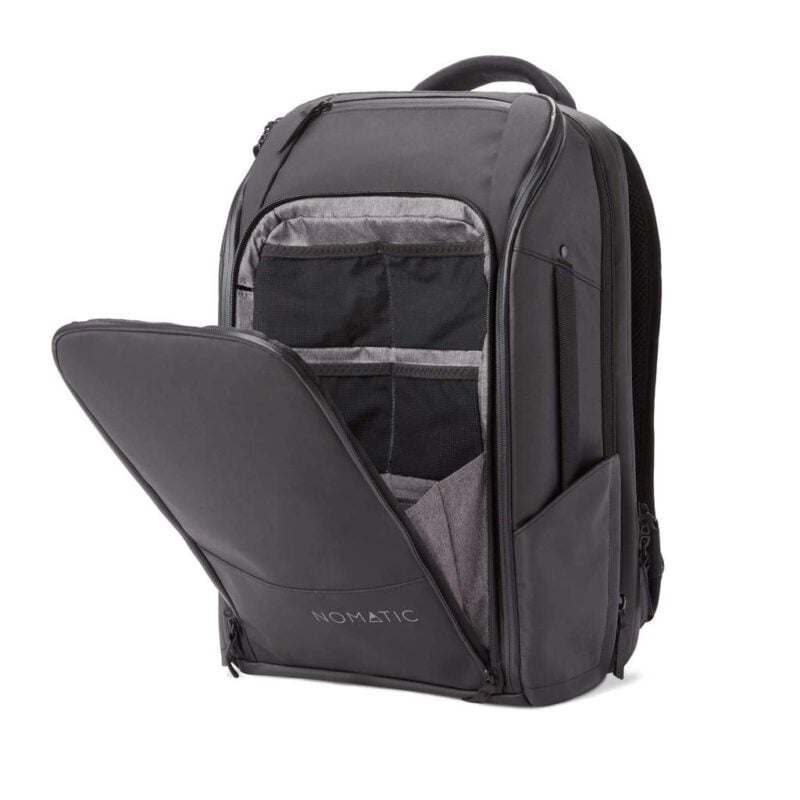 15. Shibuya Crossing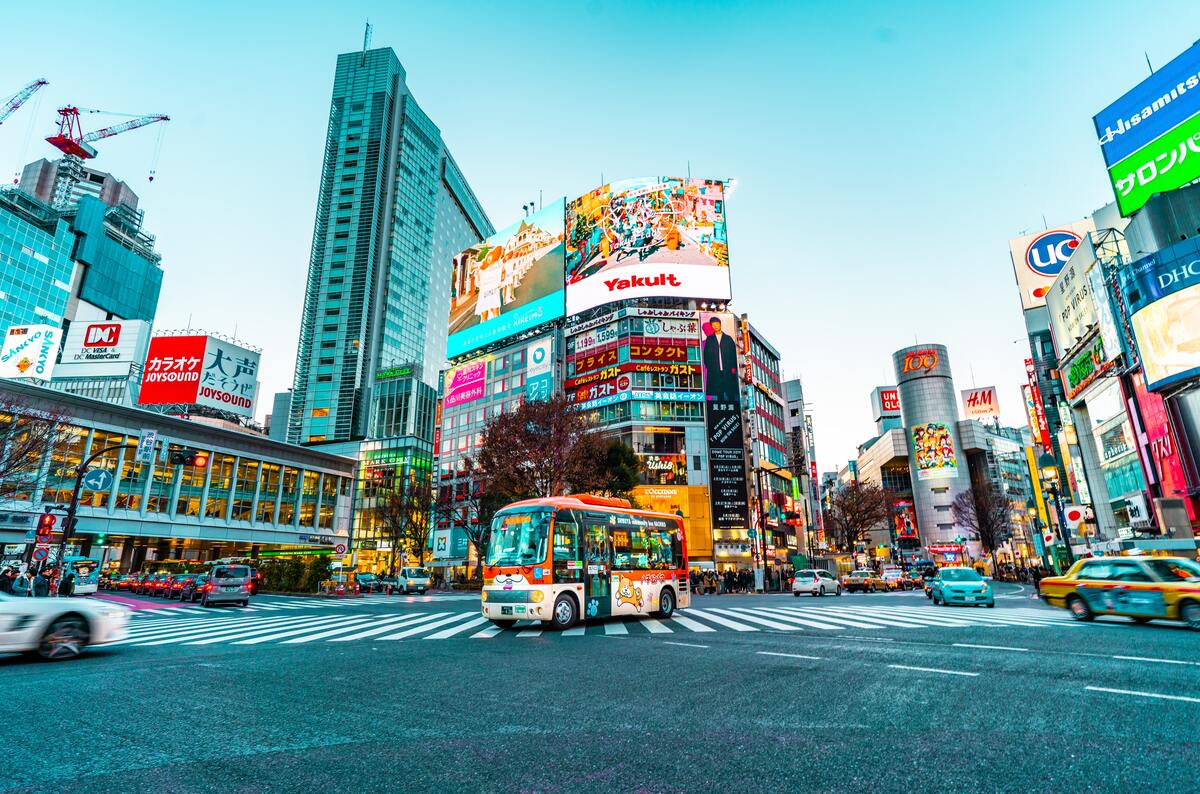 Shibuya Crossing is in my top 10 places to visit in Japan. Anyone backpacking through Tokyo has to see this.
Shibuya Crossing is one of the busiest crossings in the world. Approximately 1,000 people cross the street with every blue light. There's SO much photography/videography potential here guys.
How to See Beautiful Places in Japan
Japan's transportation is very efficient. Public transport is rarely late and the process is an organised system.
The train is the most popular form of transport for all areas. There are also bullet trains that will take you through the countryside as well as the cities.
Remember to access the trains, you will likely need to apply for a Japan Rail Pass before your trip. These passes cost approximately £192/$238 for seven days.
It is essential that you keep this on you at all times. It's almost impossible to replace whilst in Japan.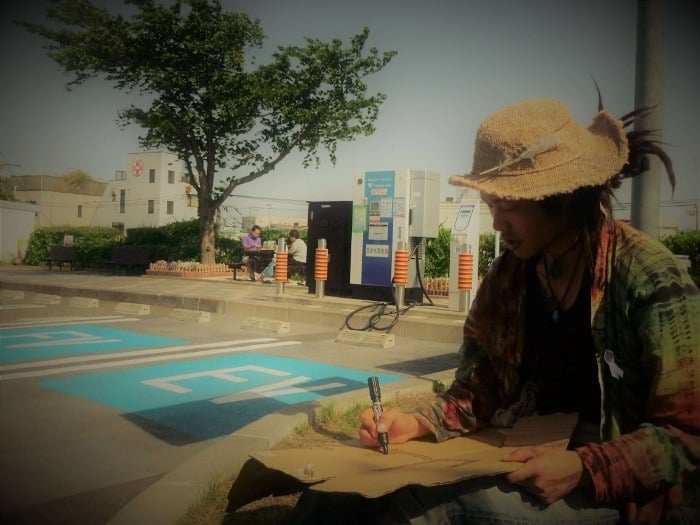 Buses and taxis are also available and just as efficient. The taxi services are extremely friendly with most cars having doors that automatically open as the driver arrives. The prices for these forms of transport are determined by the distance you would like to travel.
FAQs about Beautiful Places in Japan
Below are some FAQs about Japan's beautiful places.
Get Insured Whilst in Japan
Let's face it. ALL travel is unpredictable. Japan is a wondrous (and wild) place, so make sure you are insured against the weird and wonderful thing that is…. the unknown.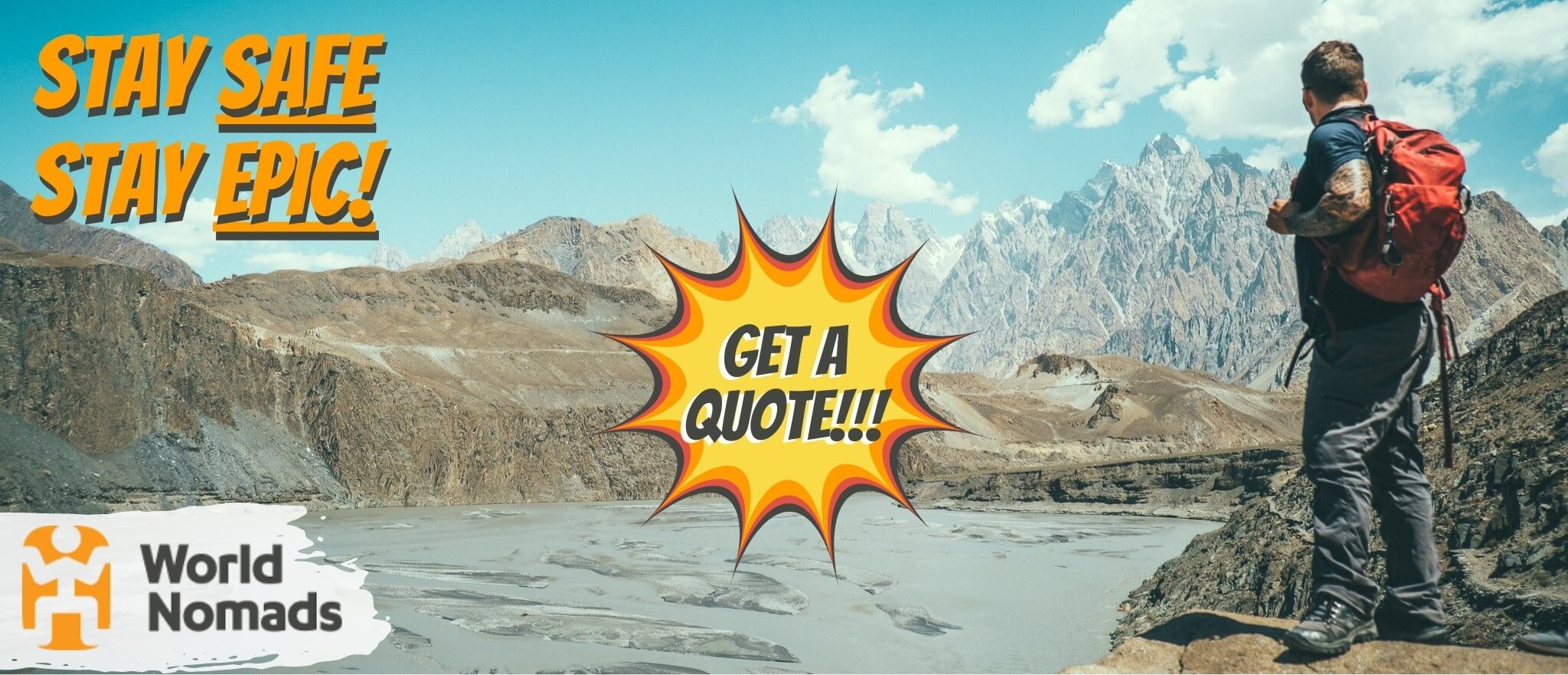 World Nomads' mission is to support and encourage travellers to explore their boundaries. They offer simple & flexible travel insurance, and safety advice to help you travel confidently.
They've been doing it since 2002 – protecting, connecting, and inspiring independent travellers just like you.
Get a quote below or read our in-depth review!
World Nomads provides travel insurance for travelers in over 100 countries. As an affiliate, we receive a fee when you get a quote from World Nomads using this link. We do not represent World Nomads. This is information only and not a recommendation to buy travel insurance.
Final Thoughts on Beautiful Places in Japan
When people talk about Japan, it sounds kinda mystical. Images of pink trees, kind people, and highly organised cities spring to mind.
As well as that all being true, nature and society are so gorgeously structured, it makes it one of the most extraordinary places in the world to visit. This list of the most beautiful places in Japan is STUFFED with things that you should seriously consider adding to your itinerary.
Whilst visiting a Japanese temple is an essential part of enjoying Japan, the Shirogane Blue Pond is also an unbelievable must-see attraction. Not forgetting the Digital Art Forest and Shibuya Crossing for a modern take on beauty.
But for me, no Japan trip is complete without marvelling at Mount Fuji. It's simply so beautiful and iconic, Japan wouldn't be the same without it.
Try not to rush yourself in Japan: taking a few extra moments to appreciate what's around you will go far. These stunning sights mark your memories. It's really something money can't buy.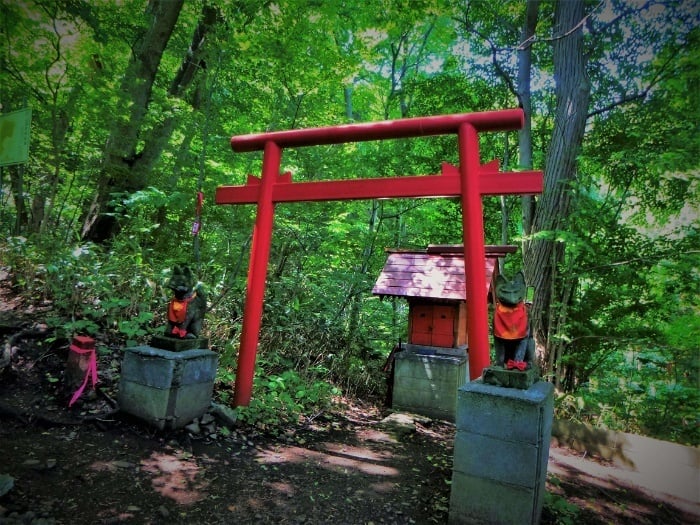 ---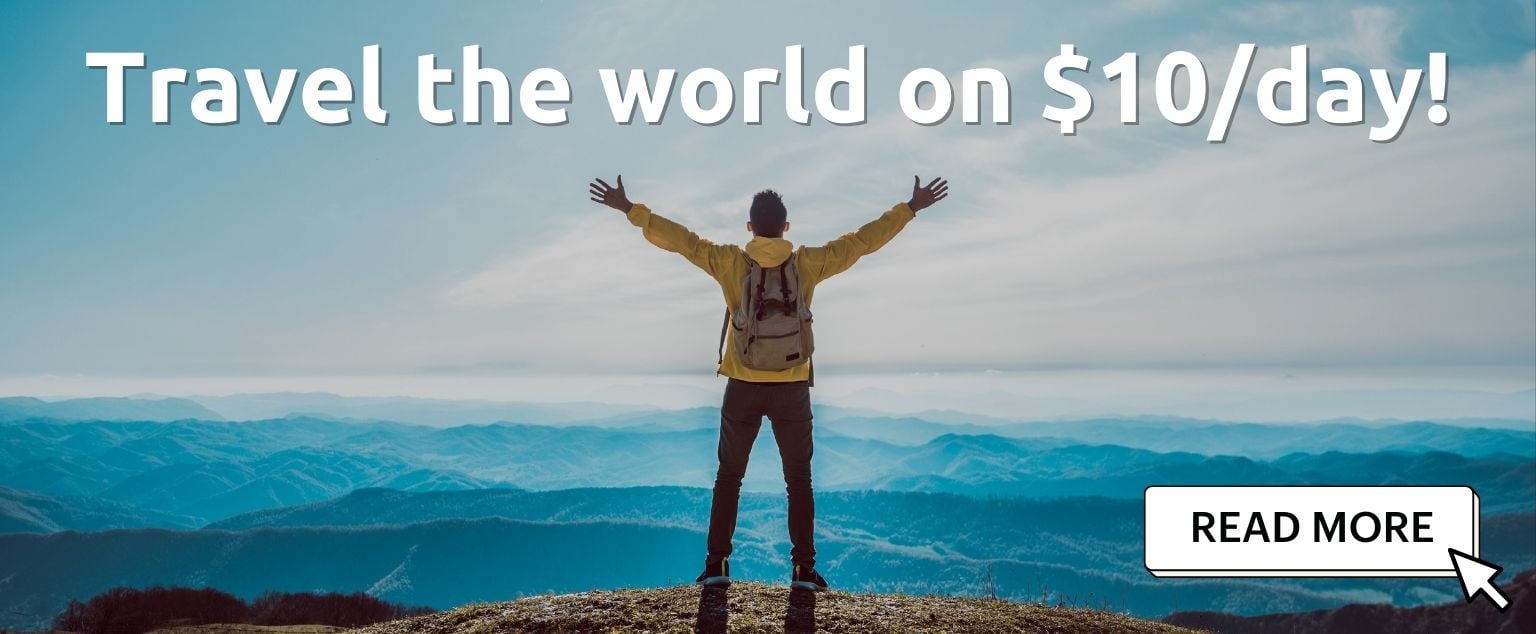 And for transparency's sake, please know that some of the links in our content are affiliate links. That means that if you book your accommodation, buy your gear, or sort your insurance through our link, we earn a small commission (at no extra cost to you). That said, we only link to the gear we trust and never recommend services we don't believe are up to scratch. Again, thank you!