Maybe it's the juxtaposition of Japan's mega-modern tech society and its culturally-rich ancient history that make the "Land of the Rising Sun" so alluring. Or maybe it's the idyllic landscape that spans from rivers dotted with cherry blossom trees in Kyoto, to majestic snow-topped mountains in the Japan Alps, to gorgeous subtropical islands in Okinawa.
Whatever it is, Japan remains a truly beguiling travel dream destination.
If you are headed to Japan and wondering what to pack, you've come to the right place! We've put together this handy guide on what to pack for Japan – covering your essentials with a  top-22 needs packing list, tips on what to wear in Japan, an overview of conditions by season and how to pack for each and what NOT to bother packing.
Ready? Let's begin!
The Ultimate Japan Packing List
Ultimate Packing List – Best Backpack
Ultimate Packing List – Best Suitcase
Ultimate Packing List – Best Camera
Ultimate Packing List – Best Camera
GoPro Hero 9
Resolution > 5k
Price > $400
Ultimate Packing List – Best Rain Jacket
Ultimate Packing List – Travel Insurance

Ultimate Packing List – Travel Insurance
Insurance From World Nomads
Price > Click For a Quote
So what are the Japan packing essentials, what should you bring to Japan and what to wear in Japan? Read on to find out.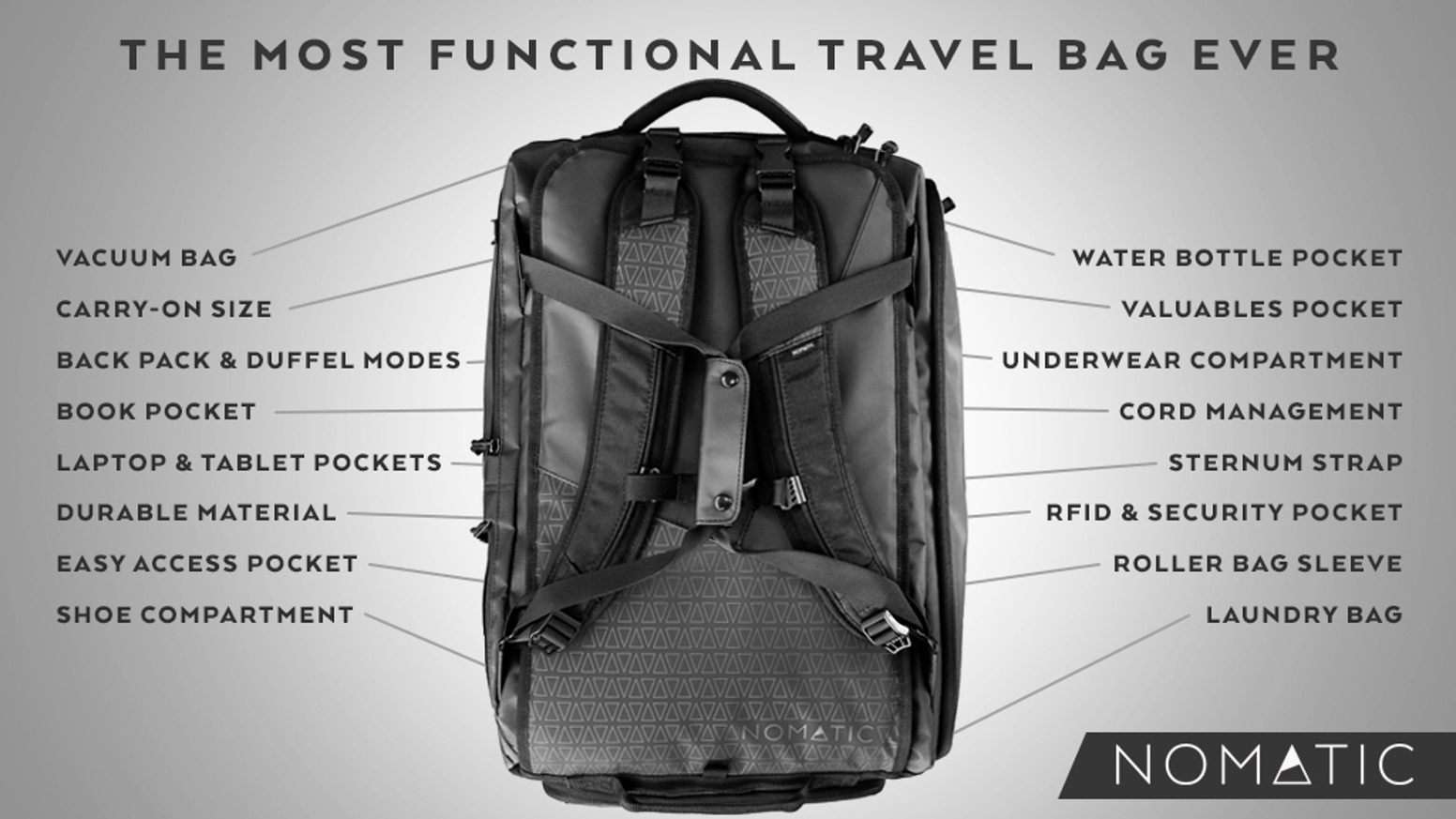 If you're packing for Japan, then you're gonna need a bag right? Well for all types of travelers and destinations, our number one recommendation is the Nomatic Travel Bag.
The Nomatic travel bag covers every detail to make backpacking travel the best experience. Because of its smart design, it manages to provide loads of packing space in a convenient, carry-on size package! Its handy built-in pockets make plenty of room for all the necessities on your what to pack for Japan checklist – you'll find separate compartments for important items like shoes, water bottle, electronics, underwear and socks. As an added bonus, there's also an RFID-safe and cord management pocket.
You have a choice between backpack or duffel bag carry, and extra carrying comfort for your back thanks to its innovative strap system and detachable sternum strap. And its black, waterproof material is every bit sleek and modern as it is durable and tough. There is a reason why most Broke Backpacker staff swear by this backpack. 
Is This the Best Daypack EVER???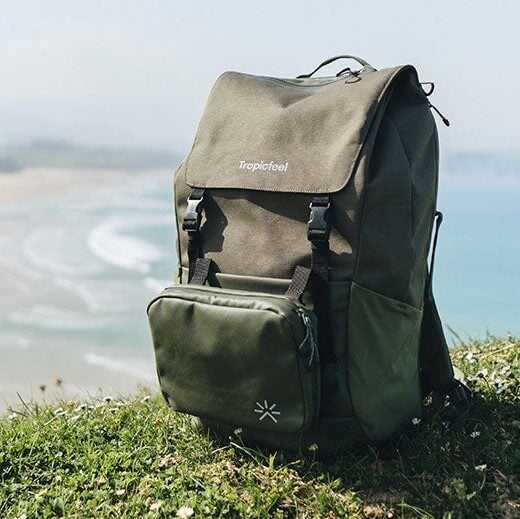 We've tested countlessday packs over the years, but the Tropicfeel Shell is something else. There are a lot of flashy backpacks on the market but not many come with a detachable wardrobe.
Weatherproof, eco-friendly, durable, feature-loaded, and comfy as fudge brownies: these are just some of the words people might use to describe the Tropicfeel Shell. But we just call it bloody beautiful.
Learn More • View on Tropicfeel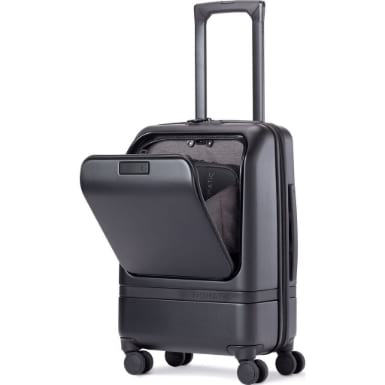 Backpacks not your thing? That's ok. Our friends at Nomatic are back again with a great alternative to their badass Travel Bag; the Nomatic Carry-On Pro. Traveling light is maybe a good idea when visiting Japan as a space is kind of at a premium!
This suitcase is ultra-durable, sleek, and comes with a handy tech compartment for transporting your laptop and other electronic bits. Nomatic has been an industry leader when it comes to travel gear and that reputation is reflected in the quality build design and functionality of the Carry-On Pro suitcase. 
Check out our Nomatic Carry-On Pro review to learn more about this epic suitcase. It will do for you Japan trip and many a trip to come.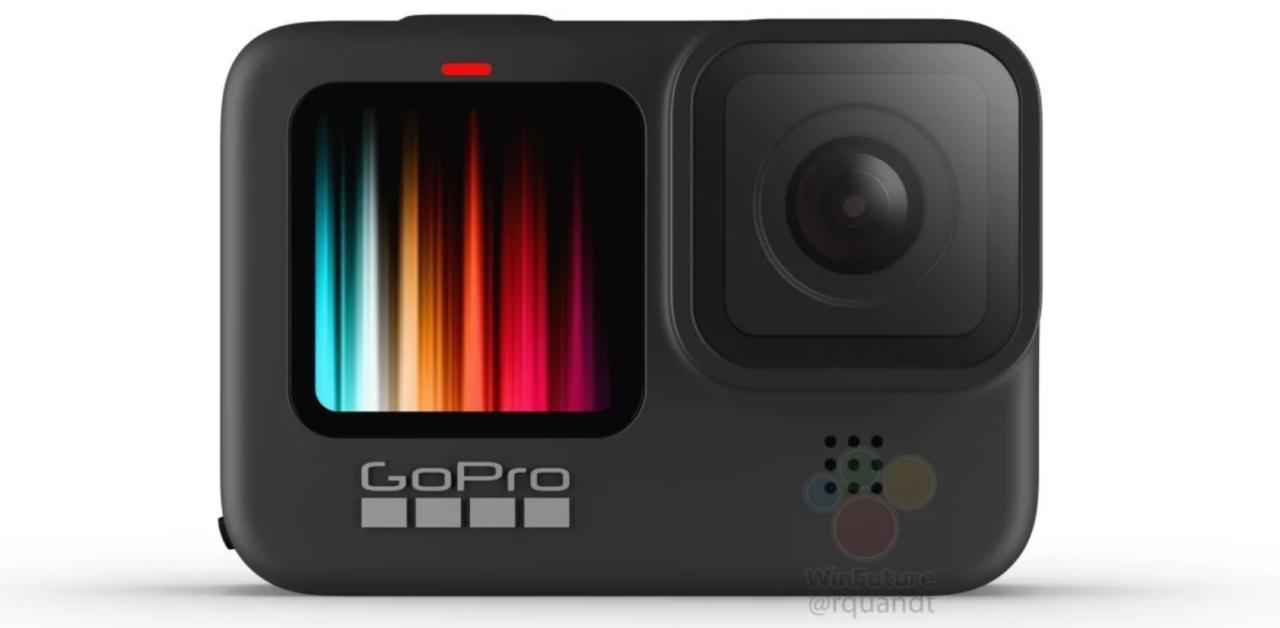 For most of us, our smartphones now feature cameras with stunning photo capabilities.
But… if you are an aspiring photographer who wants to take next-level photos and video beyond iPhone selfies, I recommend going with an action camera like the GoPro Hero9 Black.
It does deliver pro-quality video and gives you a bunch of a different angle options and shooting speeds to work with for photos (including a selfie-mode).
Think of a camera purchase like this as a long term investment that will have you capturing epic shots well beyond your time exploring here.
If you are looking for something cheaper for video specifically, check out these epic GoPro Alternatives.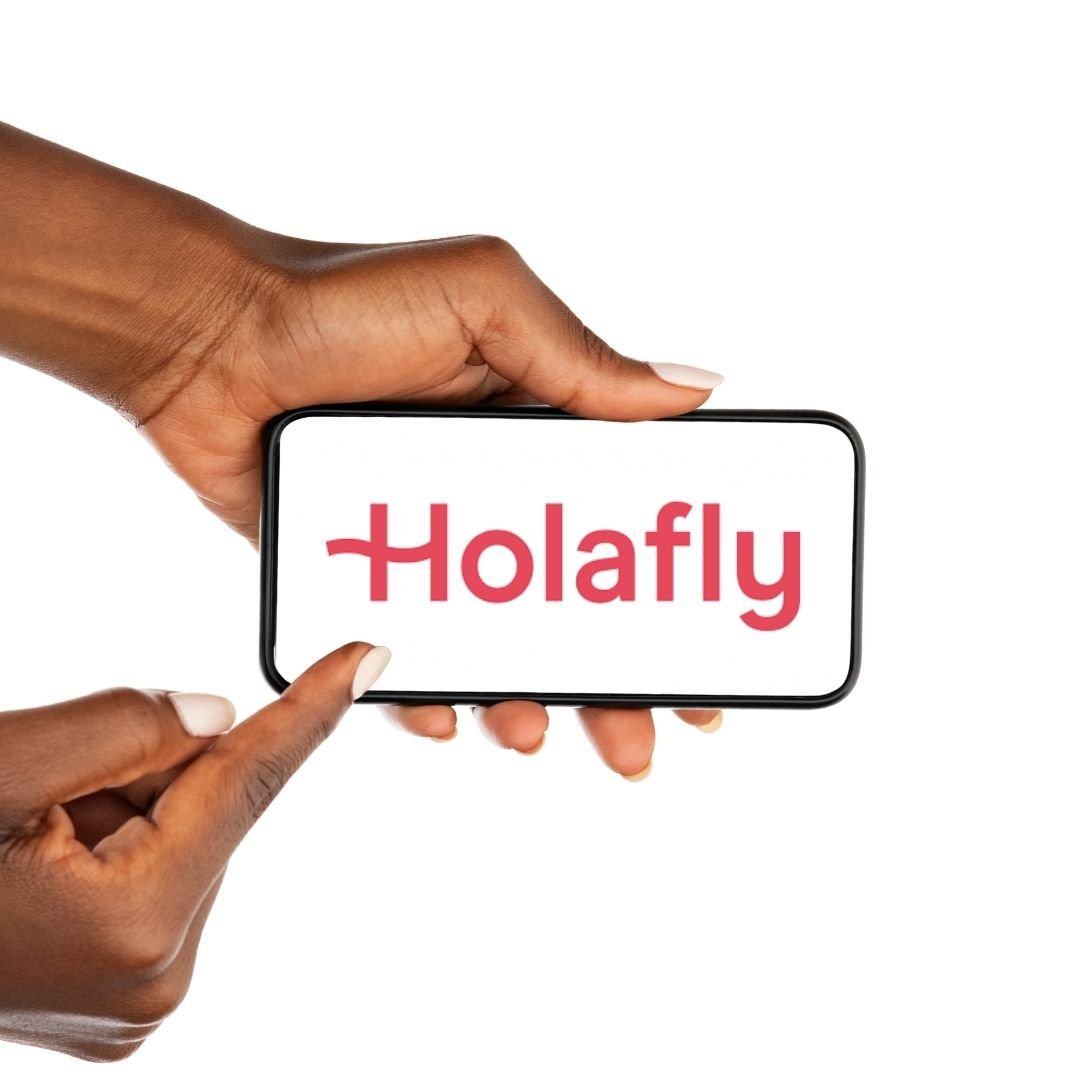 The good news about Japan is that there is extensive 4g and 5g Internet coverage, taxi apps and food delivery apps. The bad news is that your native SIM card will not work and so you will not be able to access any of this online goodness until you rectify that particular situation.
You can waste time hanging around Japanese mobile phone shops queuing to get a plastic sim or you can simply install an eSim onto your phone before you leave home. You just access the HolaFly site, choose the package you want, download it and off you go – you are online the moment you land at the airport.
eSims are easier to set up and better than the environment than plastic sims. The downside is that not all phones are eSim ready.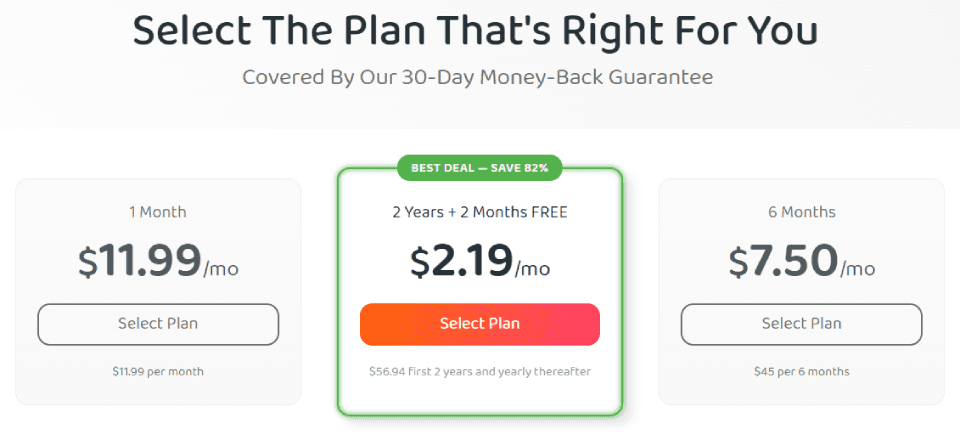 Best VPN For Japan – PIA VPN
In case you don't know this, a VPN is a Virtual Privacy Network. It is basically a piece of software or programme you run that essentially "hides" your IP address and therefore your computer's location. 
All travellers should use a VPN as they can be used to access blocked sites in countries that have internet censorship as well as enabling you to stream TV from backhome! Digital Nomads however REALLY need a good VPN as it provides extra protection against fraud, trackers and other dubious cyber-scum bags.
There are a lot of VPN providers out there but we use PIA VPN as they offer a solid level of protection at a very tempting price (if you buy the annual package its a bargain!)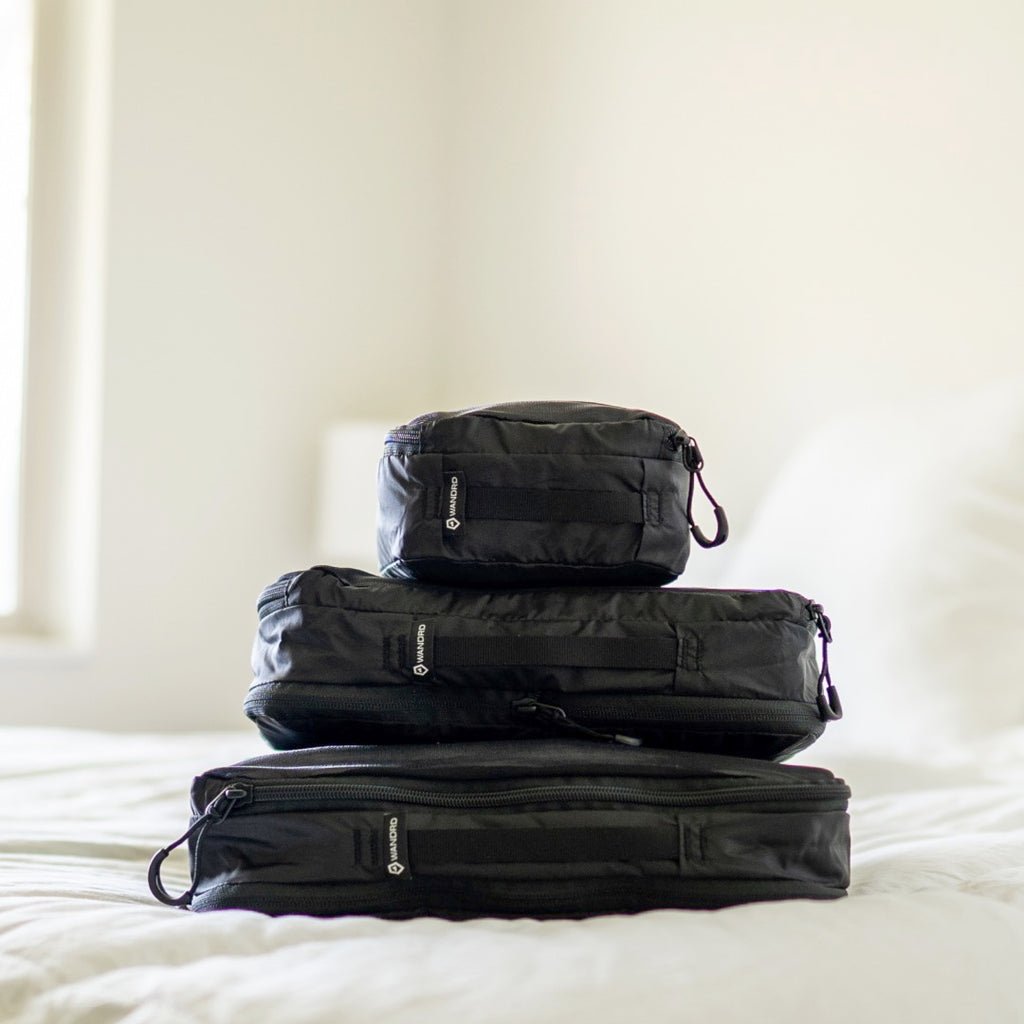 In case you have never used them, packing cubes are little compression cubes that allow you to neatly pack clothes in in order to help facilitate better packing. They allow you to pack more stuff, and to keep it all better organised.
For the longest time, I thought that packing cubes were a superfluous indulgence, but boy was I wrong. Now I never travel without a few.
These ones from WANDRD are great quality and excellent value for money.
Packing For Japan Checklist: Personal Gear
The weather in Japan does vary a lot depending on season. You do need to do your research as the winters can be snowy and the summers hot so pay close attention to local, up to date, seasonal forcasts.
The Japanese also take fashion very seriously so backpacker chic is NOT recommended. That said, don't exactly expect to "fit in" as some of the local styles are pretty far out!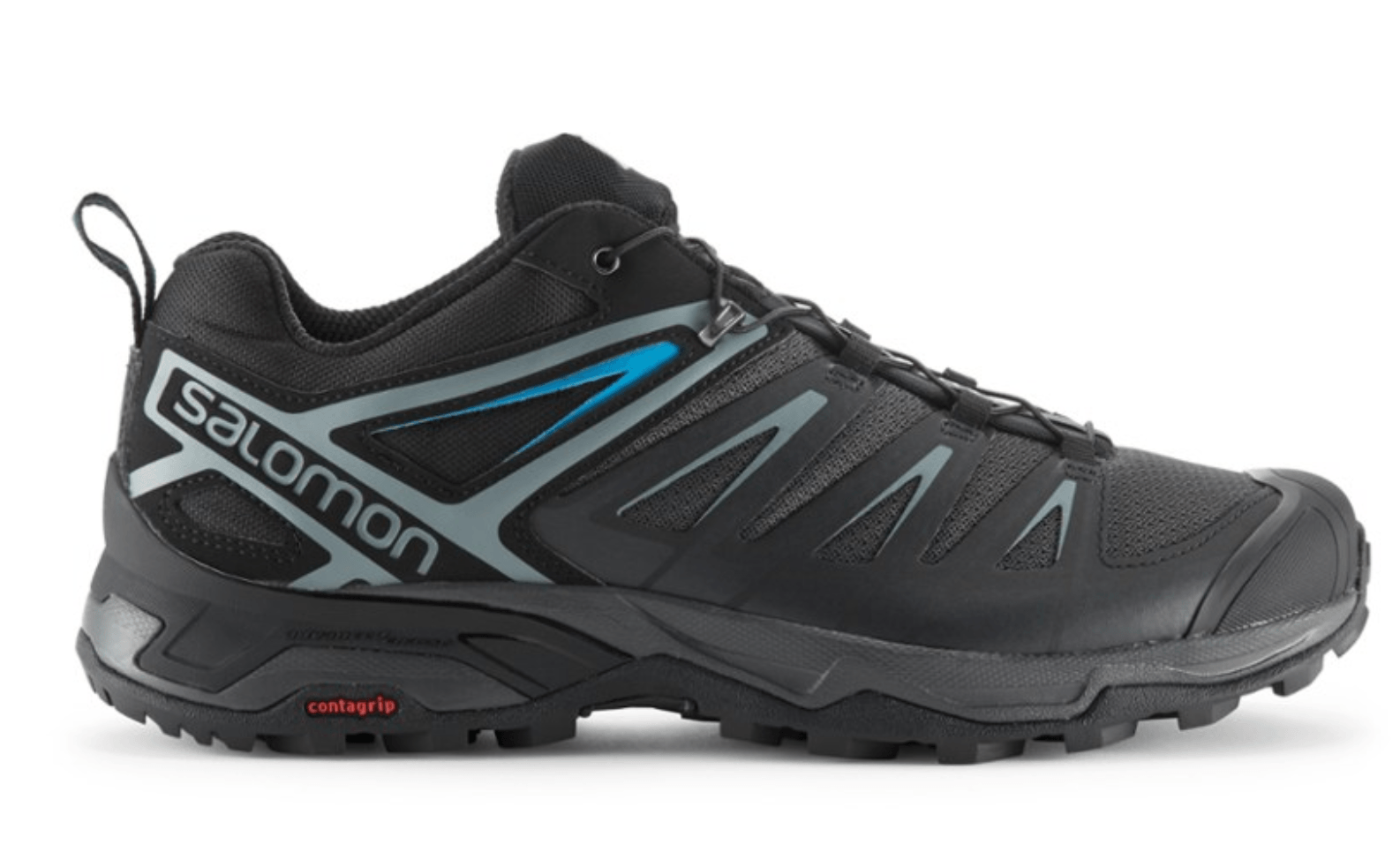 Visitors to Japan have a tendency to underestimate the amount of walking that is part of the day to day experience. Whether you are sightseeing, city slicking, or headed outdoors, expect a lot of walking in your trip. As such, it is wise to pack a pair of comfortable walking shoes.
I admit that most shoes that are also good for hiking are not the most attractive pieces of footwear. But they are some of the most comfortable and deliver good ankle support for a long day of walking about town. I mean, your body is already going to be suffering enough from all of that Sake and Karaoke!
Plus, the mountains Japanese countryside offer excellent day hiking opportunities, so packing a pair of hiking shoes gives you the option (and eliminates excuses) to go head for the hills when the city becomes too much.  You could even do Mount Fuji in these.
Check out the women's Salomon X Ultra 3 Low Aero.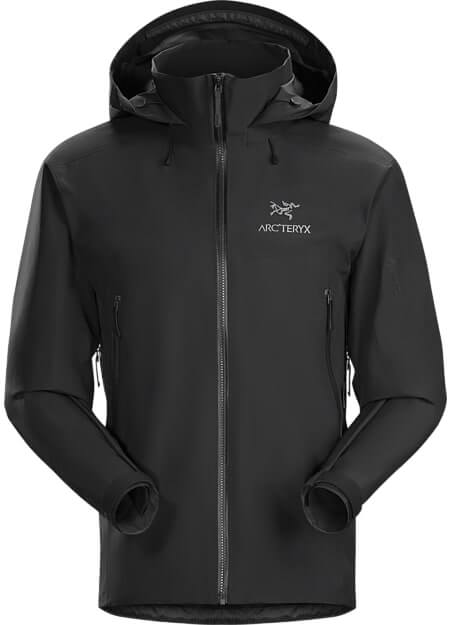 Japan can be very wet and a little bit chilly. Bringing a decent jacket is therefore a sound investment when you visit Japan.
There is no such thing as bad weather, only the wing gear for it. Don't let a bit (of a lot) of rain ruin your trip and make sure you are ready with some top notch rain gear.
This is our pick of the many rain jackets we have tried. It's reliable & stylish and looks good worn out in the mountains or in city bars.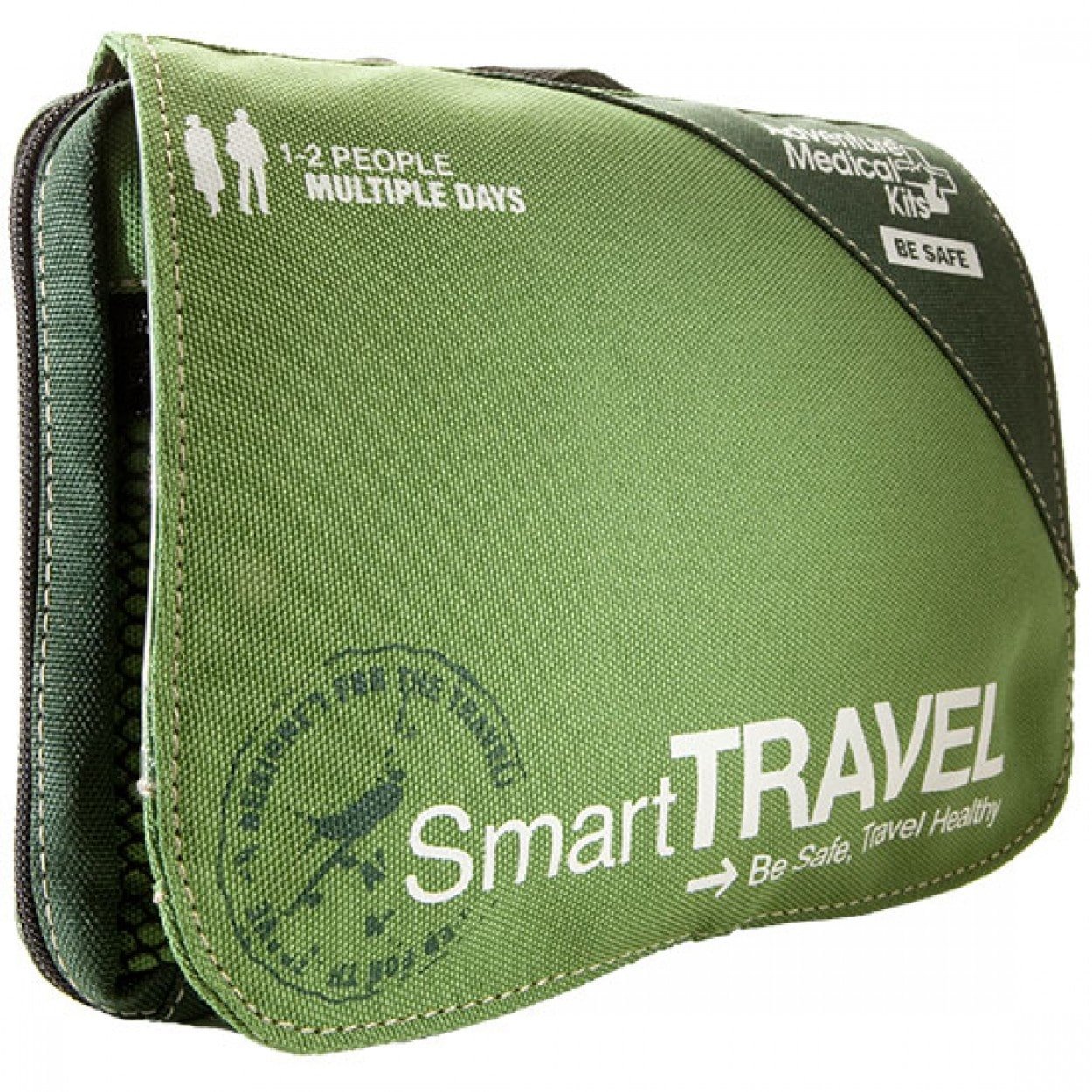 Travel First Aid Kit
You don't need to tote around half a pharmacy, but a well-stocked first aid kit should be in all our backpacks. Stuff happens on the road and it's inconvenient and embarrassing when you can't manage small situations like a cut finger or hangover migraine.
You can tuck this lifesaver away in a forgotten pocket – and it'll be there when you need it.
Tip: Add a few bits and pieces to the first aid kit after you purchase it, like extra headache medicine, any personal meds you need (like allergy pills), whatever you take to calm your stomach and a few more plasters.
Travel Insurance From World Nomads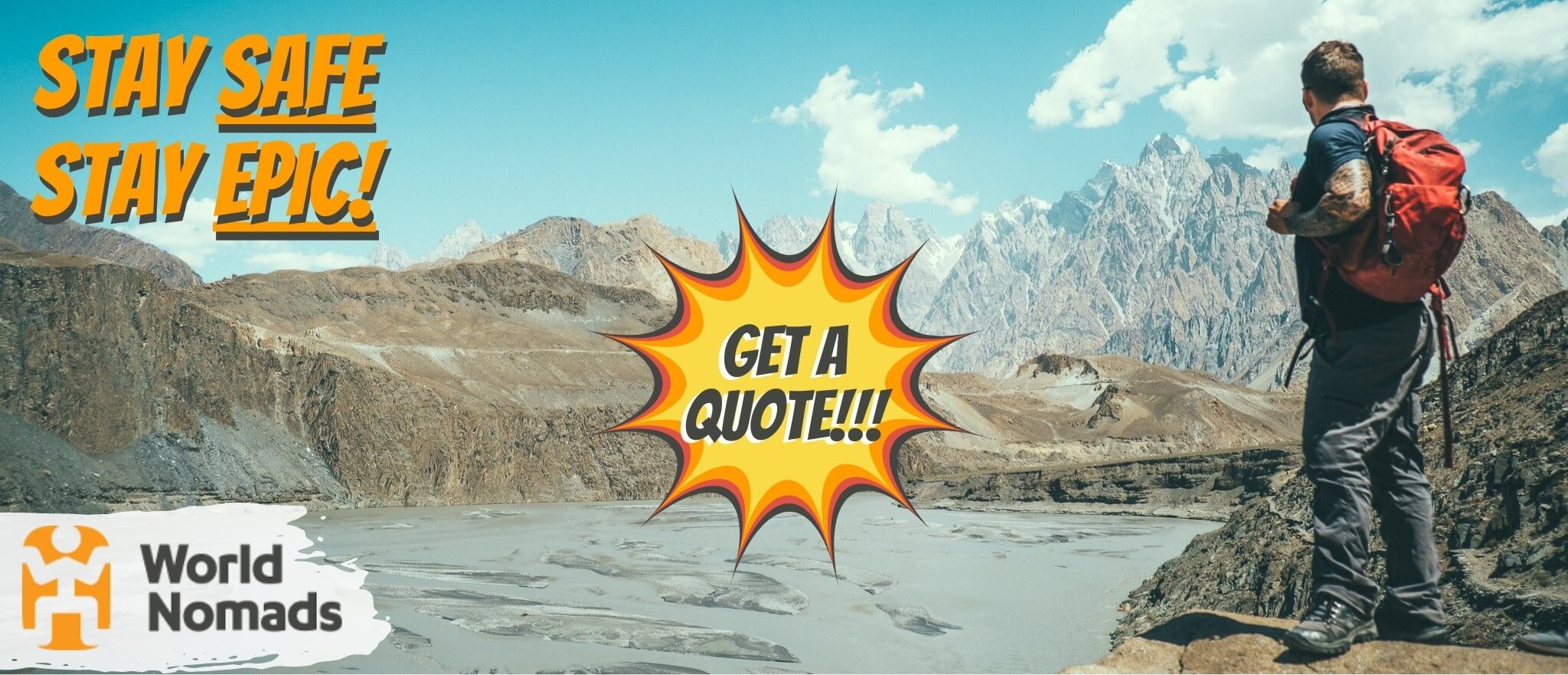 It's good to get lost sometimes, but it's also good not to get too lost. There are people that want you home in one piece.
There's one travel insurance provider The Broke Backpacker trusts for all his wildest shenanigans… World Nomads!
Click the button below to get a quote on your insurance or read our in-depth review of World Nomads' coverage. And then… let the shenanigans begin. 😉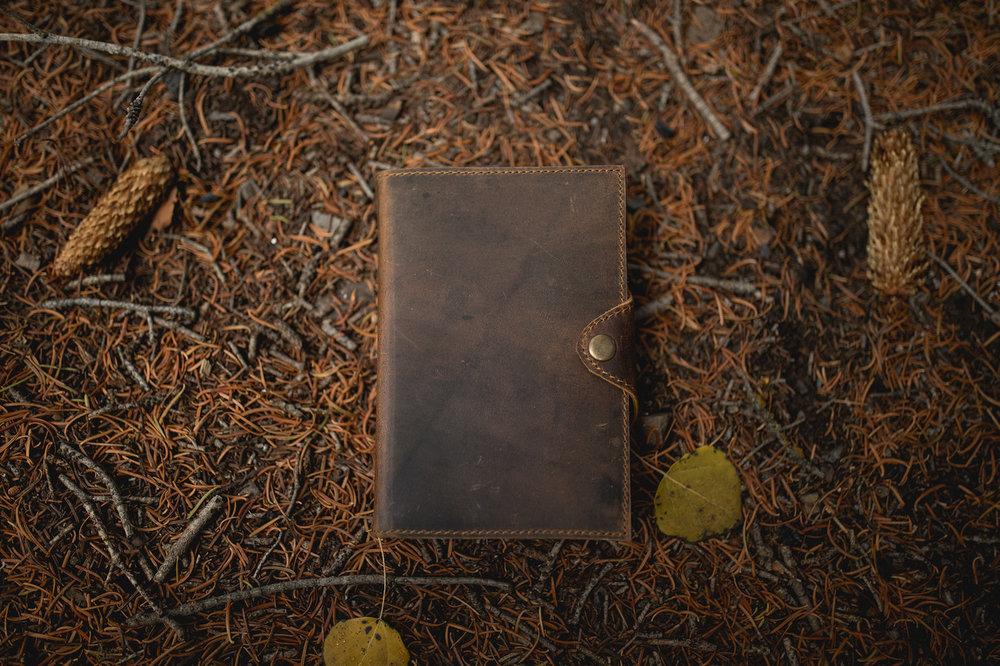 Keeping a journal is one of the best things to do when traveling. The Drifter Leather Journal by Kodiak is our favorite, it works great for digital nomads and organized backpackers and can be used as planner or a dream diary – whatever you want! 
Keep on track with your goals, travels and save those precious memories, especially the ones you do not want to share online. This one is bound in beautiful leather so it looks beautiful and will withstand life on the road.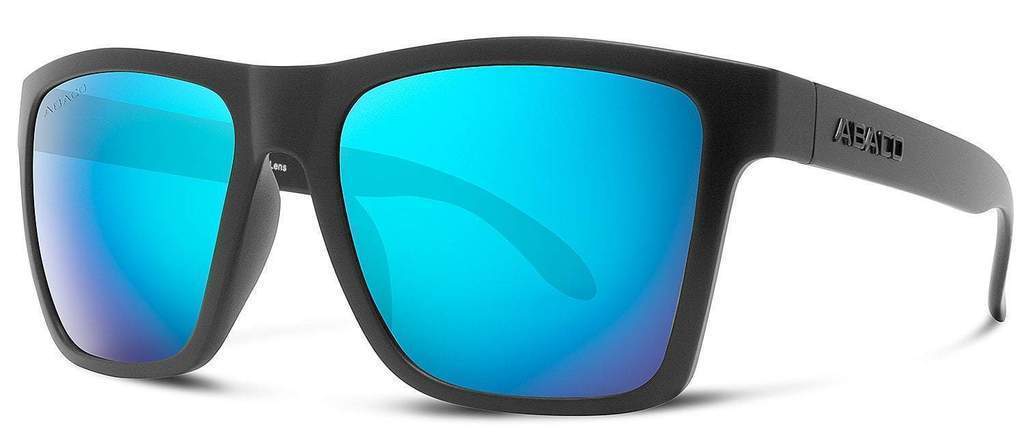 Abaco Sunglasses
A reliable pair of sunglasses is undoubtedly one of your Japan packing essentials. Our favorites are Abaco Polarized Sunglasses because they deliver on quality and style. 
They're built tough with triple-layer scratch-resistant lenses and trademarked Adventure-proof Frame Material. You can also customize them with your choice of lens and frame colors to reflect your own style.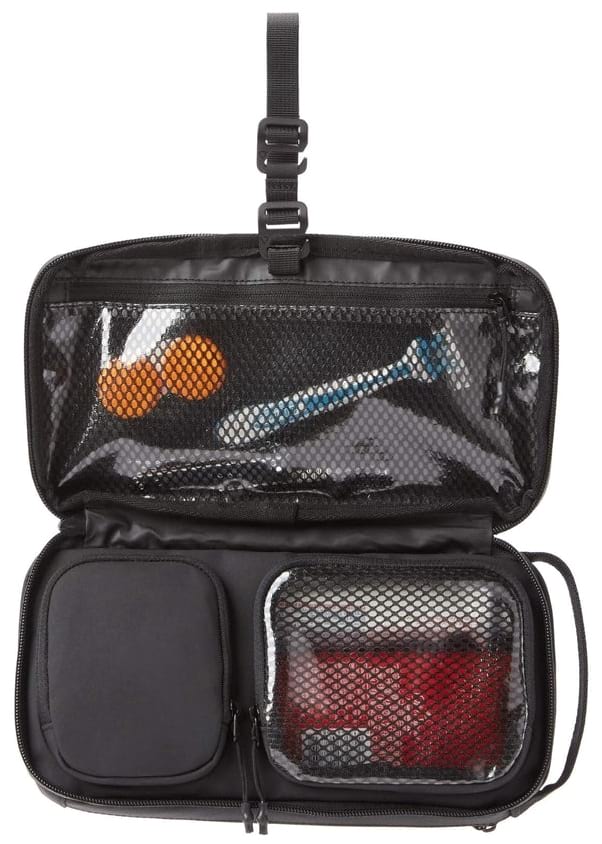 Another backpacker/traveler favorite for staying organized is a hanging toiletry bag. It's extremely helpful to have all of your accessories neatly gathered in one bag that you can hang for easy accessibility, especially when counter space isn't plentiful or even available. A well-organized bag is worth having whether you're tree whilst camping or a hook in the wall – it helps to have quick access to all your stuff.
Historically, I have been the guy who has my stuff all over the bathroom, so getting one of these things really changed the toiletry game for me. Plus they are not too expensive either. A no-brainer essential.  No complete Japan packing list should be allowed to exclude a hanging bag!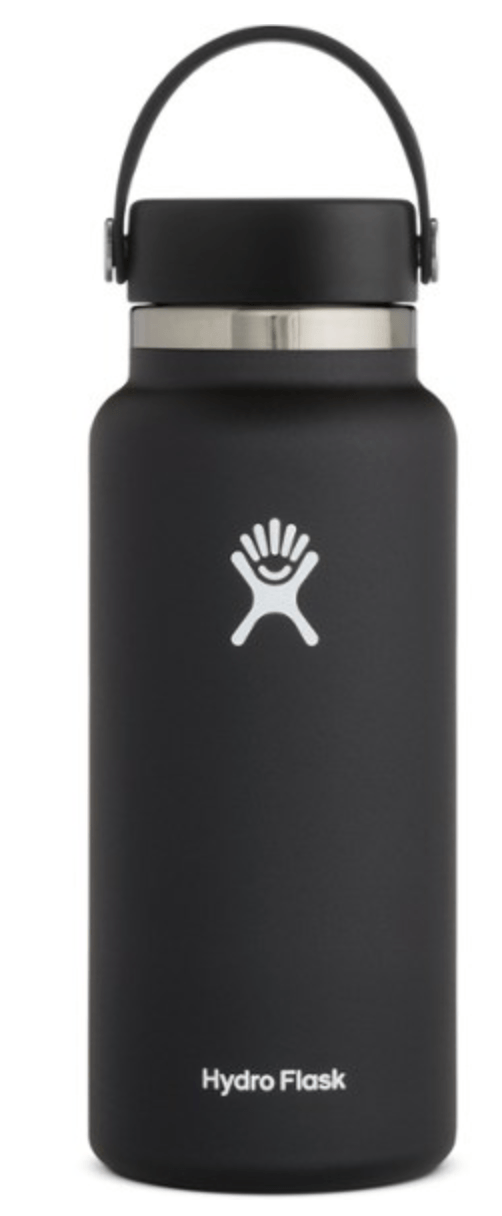 Packing a reusable water bottle is probably the best thing you can personally do to combat single-use plastic bottle use whilst traveling. There is simply zero need to buy plastic water bottles. Tap water in Japan is safe and delicious. Fill up your bottle each time and carry it with you when you go out in order to avoid buying water throughout your day. 
We love the Hydroflask Vacum Bottle for its quality and because it keeps cold water cold for many hours and vice versa for hot beverages. This bottle is the ideal water bottle to get not just for your Japan trip but for daily use. Please don't be that person buying plastic water bottles. We are all judging you…especially mother earth. 
If you go with the Hydroflask, you'll probably never need to buy another waterbottle again.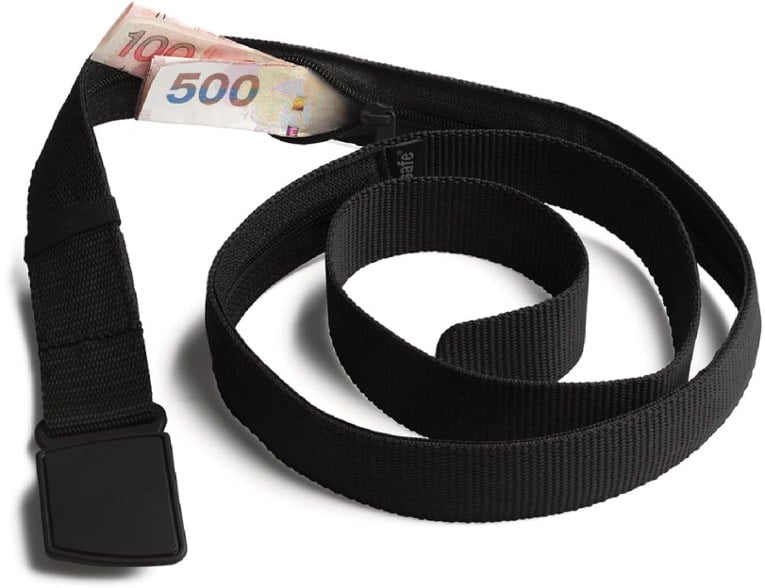 Japan travel is typically safe and crime and mis-haps are relatively low. However, shit can and does go wrong everywhere on earth.
Therefore it is always a good idea to use a money belt to hide your cash just in case something does go wrong.
Note that there are lots of cheap money belts on the market that will fall to pieces pretty much immediately. It is well worth spending a few bucks and picking up this one from Pacsafe instead.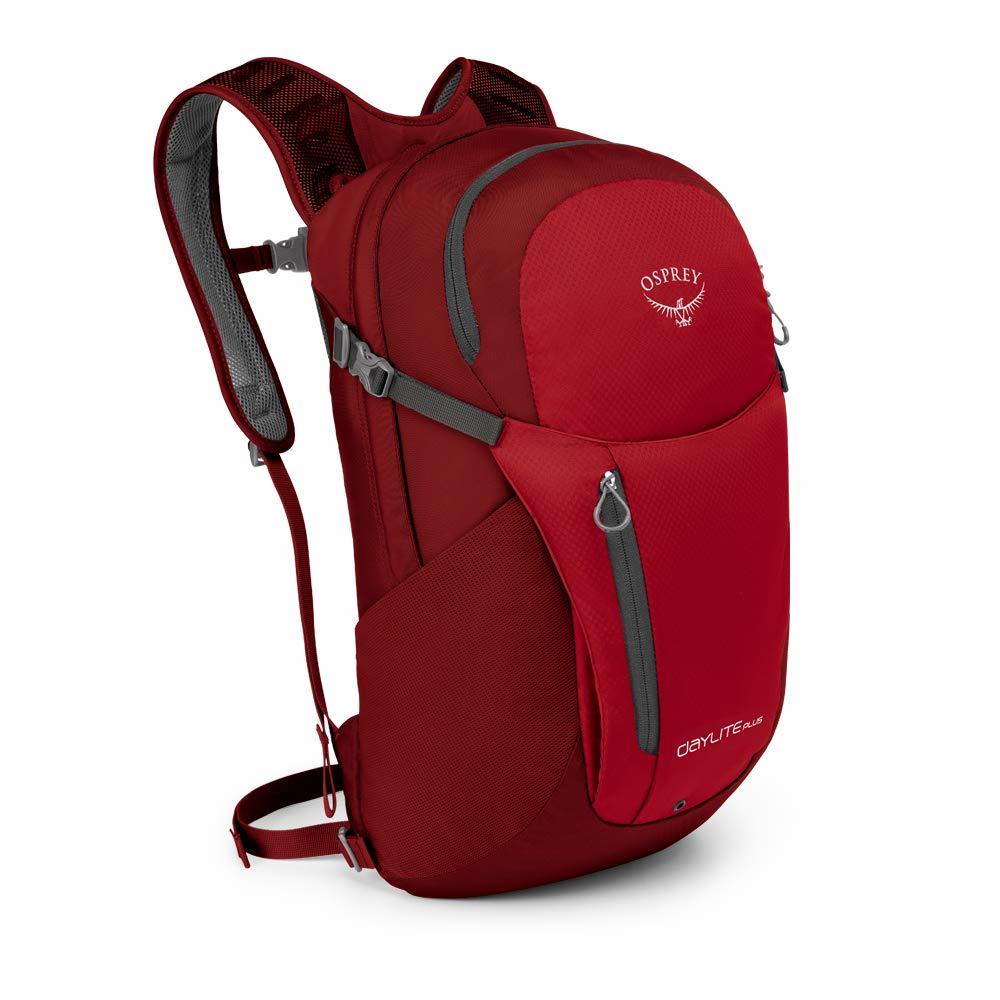 If you're planning on taking day trips or going for a hike in Costa Rica, you will need a daypack. They are great for carrying water, hats and gloves and for packing sandwiches for lunch. We love Osprey products and this daypack is our personal pick.
The Osprey Daylite Plus has a mesh-covered panel to keep your back cool and fresh by minimizing contact with the back of the pack itself and allowing air to get between you and the pack.
Check out our full review of the Osprey Daylite plus for more details.
The Basic Stuff To Pack For Japan
On top of the essential items listed above, here is an additional suggested checklist of what to pack for a trip to Japan:
A few pairs of comfortable pants/jeans
1-2 pairs of shorts (summer/late spring)
A few pairs of socks
(Sexy) underwear x 2/3
Ladies: a few dresses, pants, outfits, or desired lady apparel for a night on the town. Whatever makes you comfy! 
Dudes: A few collard shirts or something half-way decent for a night on the town. Whatever makes you comfy! 
Smartphone with a good camera for photos if you are not bringing an actual camera
Portable power bank for charging your phone on the go
Phone charger
Amazon Kindle for reading by the pool
Copy of your passport just in case
Cash (not too much, there are ATM machines everywhere)

Unlock the The Broke Backpacker's GREATEST Travel Secrets!
You pop your email here, and we promise to send you only travel content that's actually relevant — sounds like a pretty good deal to us!
Final Thoughts on What to Pack for Japan
You should be super excited about your Japanese adventure now that you're equipped with all you need to know about what to pack for Japan – and we're excited for you! If you feel overwhelmed – just breathe – and refer to our 22-needs packing checklist and our tips on what to wear and pack by the season you choose to travel.
Just keep the packing light and culturally appropriate, and you're set. Add a touch of style wherever possible to fit in and integrate as much as possible into Japan's rich and unique culture. Take advantage of all the country has to offer by taking time to get to know locals and blending in with their norms. And, surely, be prepared and stay safe for any situation.
And that's it! The rest is a piece of cake. Now get out there and enjoy it!
---
Bye for now, but not forever!
If you want MORE top-tier Broke Backpacker content like this, then sign up for our weekly newsletter below to get the latest and greatest!
And for transparency's sake, please know that some of the links in our content are affiliate links. That means that if you book your accommodation, buy your gear, or sort your insurance through our link, we earn a small commission (at no extra cost to you). That said, we only link to the gear we trust and never recommend services we don't believe are up to scratch. Again, thank you!