With over a quarter of the country being made up of protected land, the unmatched rawness of its nature defines the essence of this little green haven we like to call Costa Rica.
Home to countless species of animals and plants, it's the incredible stretches of green and vast biodiversity that keeps travellers coming back for more.
And it's the abundance of all-things eco that makes Costa Rica such an incredible place to hike. Not only will you get the chance of spotting rare species in their natural habitat, but the scenery you'll be wandering through is absolutely stunning — think rugged landscapes pockmarked with volcanoes and draped with forests.
Though many of its jungle trails are well-kept and signposted, that doesn't necessarily mean they're going to be easy. Hiking can be tough, and even more so when you're a sweaty mess in a tropical rainforest. That leads us to the essential question: where do you begin?
And that's where we come in. We've crafted this guide to hiking in Costa Rica, packed with everything you need to know when it comes to hitting the trail. We're here to help you get your packing list sorted and clue you up on some of the country's finest hikes!

Do You Want to Travel FOREVER??
Pop your email in below to get a FREE copy of 'How to Travel the World on $10 a Day!'.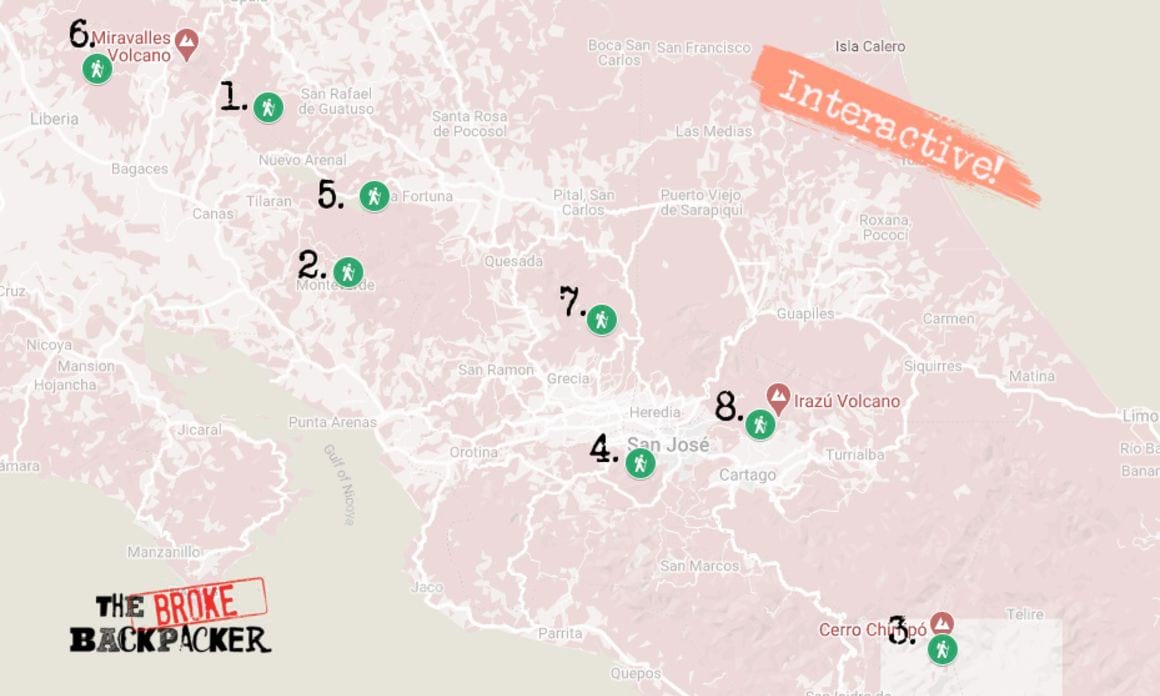 There's no better way than hiking if you're looking to unpack the beauties this Eden of a country is hiding naturewise.
Costa Rica's flora and fauna is pretty much its beating heart, given that wildlife refuges, preserves, and Costa Rica's national parks cover around 30% of the country.
Lush rainforests and paradisiac beaches are probably how many will picture this place, but Costa Rica has much more to offer. Expect to see pine forests, grassy hillsides, climb extinct volcanoes, and much, much more.
A lot of the parks and refuges here are jam-packed with trails. Many of them are well-maintained and well-marked, making them fairly accessible to any intrepid hiker looking to explore more, regardless of their fitness level.
For the hardcore trekkers, the country offers a wide variety of more challenging trails to tackle. Whether you're looking to climb up to the summits of jagged peaks, or wind through dense forest undergrowth, there will be a hike in Costa Rica to fit the bill for you.
Because so many trails can be found in officially regulated parks, your entry will be dictated by their opening hours, so plan accordingly and arrive early to avoid any issues with that.
Adverse weather conditions might affect not just the trails but the parks themselves. There's no need to panic, but you should check ahead to avoid disappointment. More on that coming up in our safety section.
Costa Rica Trail Safety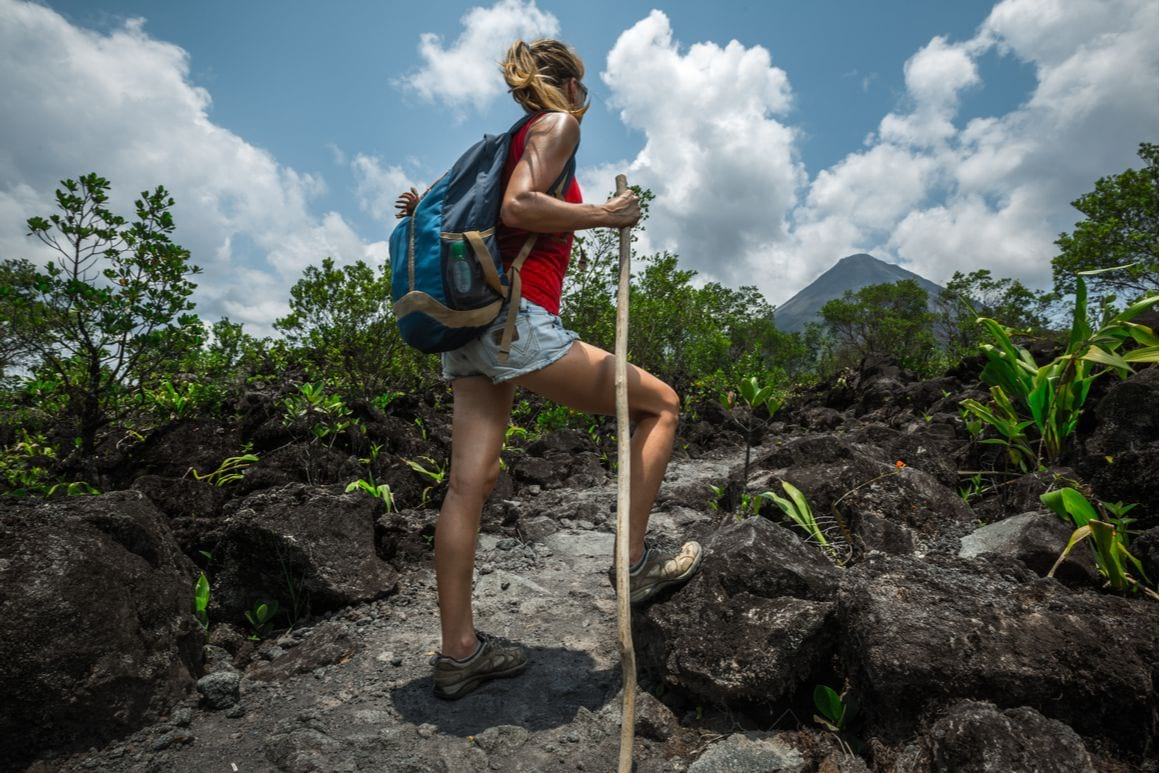 With its rainforests, volcanoes, and coast lapped by the Caribbean and the Pacific, Costa Rica is a prime spot for getting out into nature. However, it's never a good idea to attempt any hike without knowing your route and what challenges you might face.
Time is of the essence when hiking in this country. Get up early and give yourself plenty of time to hike so you don't end up descending a mountain in the dark. Don't forget some of the national parks are on a schedule too, so you want to make sure you get all the juice out before they close and you get kicked out.
Besides its tropical rain, the country still has its fair share of active volcanoes and it's important to be aware of these if you want to stay safe in Costa Rica. Volcanic activity can affect how safe a trail is, so you should check the forecast first and question the national park to see if the trail you want to hike is open.
If you're hiking alone, it's best to let somebody know where you're going – or better yet, hike with a buddy. Some of Costa Rica's trails lead to remote areas, where it may be hard to call for help.
Last but not least, be sure to look into travel insurance. It's a no-brainer when it comes to making sure you can enjoy your trip without worrying too much. In case anything happens (knocking on wood here!), you know you won't break the bank taking care of yourself.
ALWAYS sort out your backpacker insurance before your trip. There's plenty to choose from in that department, but a good place to start is Safety Wing.
They offer month-to-month payments, no lock-in contracts, and require absolutely no itineraries: that's the exact kind of insurance long-term travellers and digital nomads need.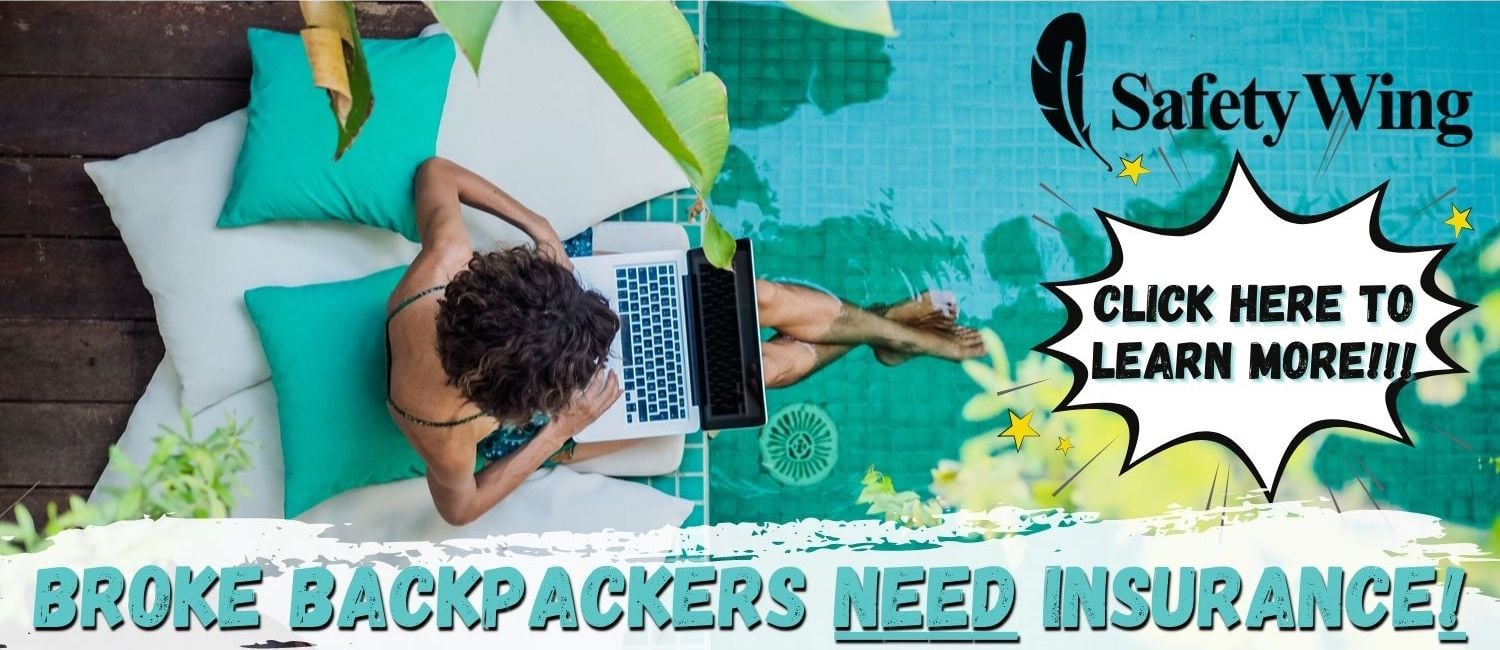 SafetyWing is cheap, easy, and admin-free: just sign up lickety-split so you can get back to it!
Click the button below to learn more about SafetyWing's setup or read our insider review for the full tasty scoop.
Now that we've covered the important stuff, it's time to get down to business. Below you'll find a list of some of the best hikes in Costa Rica, ranging from insane mountain ridges to huge caves, and all the way into the clouds may you choose to go up the country's highest peak.
1. Rio Celeste Waterfall Hike in Tenorio Volcano National Park – The Best Day Hike in Costa Rica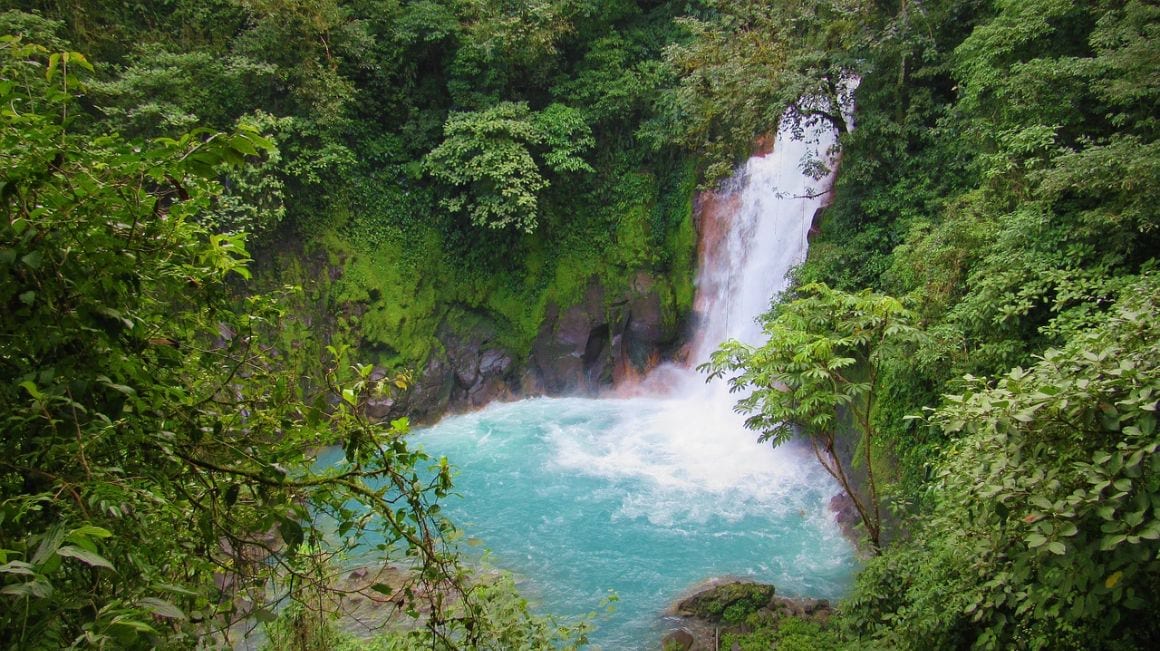 The Rio Celeste Waterfall Hike is one of the country's most beautiful hikes and, because of that, it is wildly popular amongst travellers. Don't be put off just yet, though – this is the kind of sight that will make your friends think you photoshopped your travel pictures.
Here, you'll get to experience the gushing waterfall itself, of course, as well as plenty of Costa Rican nature. The trail is located inside the exuberant Tenorio Volcano National Park, taking you through verdant rainforests and evergreen forests, past turquoise waterways, and hot springs. All of this with panoramic views, too.
The first portion of the hike through the jungle is paved. After that, it descends into a more rocky, muddy trail, so be sure to pack adequate footwear. There are some pretty steep inclines and a fair few steps, which means this hike can be quite challenging for the inexperienced.
The views make it all worth it, though. The viewing deck looking out over the Tenorio Volcano, where you can actually smell the sulfur, is breathtaking. You'll get to see the Blue Lagoon with its vivid turquoise water before reaching the highlight – the Rio Celeste Waterfall.
A good tip: get some food to fuel you for your hike at the parking lot to the trailhead. There are a few sodas (what the Costa Ricans call their local restaurants) where you can get a hearty Costa Rican breakfast at a snip.
Length: 5.5 km
Duration: 3 hours
Difficulty: Easy/Average
Trailhead: Laguna Azul (10°42'06.8″N 84°59'43.2″W)
2. Sendero Bosque Nuboso Trail – Most Beautiful Hike in Costa Rica
This is the kind of hike that will give you a little bit of everything – we're talking waterfalls, lush greenery, suspension bridges, and vast views. Set in the Monte Verde Cloud Forest Reserve, it's a proper Indiana Jones kind of adventure.
The Sendero Bosque Nuboso Trail is supposedly very popular, but the chances of bumping into other people are actually pretty slim. Instead, you'll find yourself immersed in the deep and mystical forest itself, where tropical plants take on an almost alien appearance.
The trail is surprisingly easy to follow and the Costa Ricans did a great job of maintaining it over the years. You'll be following it all the way to the Sendero La Ventana, where you'll find a viewpoint. It's likely to be cloudy, but if you're lucky enough to catch it on a clear day, you'll see for miles on end.
After this, you can hop on the Sendero Camino Trail, which is flatter and will pretty much double back the way you came, albeit a different route. If you choose to follow this path, you'll find a really cool suspension bridge on the way; linger for a while to spot birds in the canopy.
Once you're over the bridge, there's the option to swing by a small waterfall. Otherwise, follow the trail back to the entrance.
Length: 6 km
Duration: 3 hours
Difficulty: Moderate
Trailhead: Cafe Colibri (10°18'08.1″N 84°47'44.6″W)
Small Pack Problems? 😉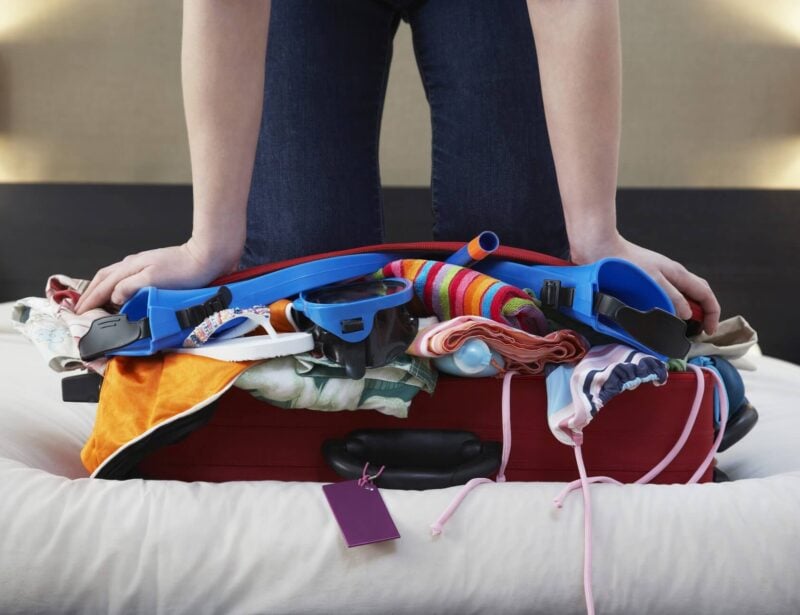 Wanna know how to pack like a pro? Well for a start you need the right gear….
These are packing cubes for the globetrotters and compression sacks for the real adventurers – these babies are a traveller's best kept secret. They organise yo' packing and minimise volume too so you can pack MORE.
Or, y'know… you can stick to just chucking it all in your backpack…
Get Yours Here
Read Our Review
3. Cerro Chirripo Grande Cerro Chirripo National Park – The Best Multi-Day Hike in Costa Rica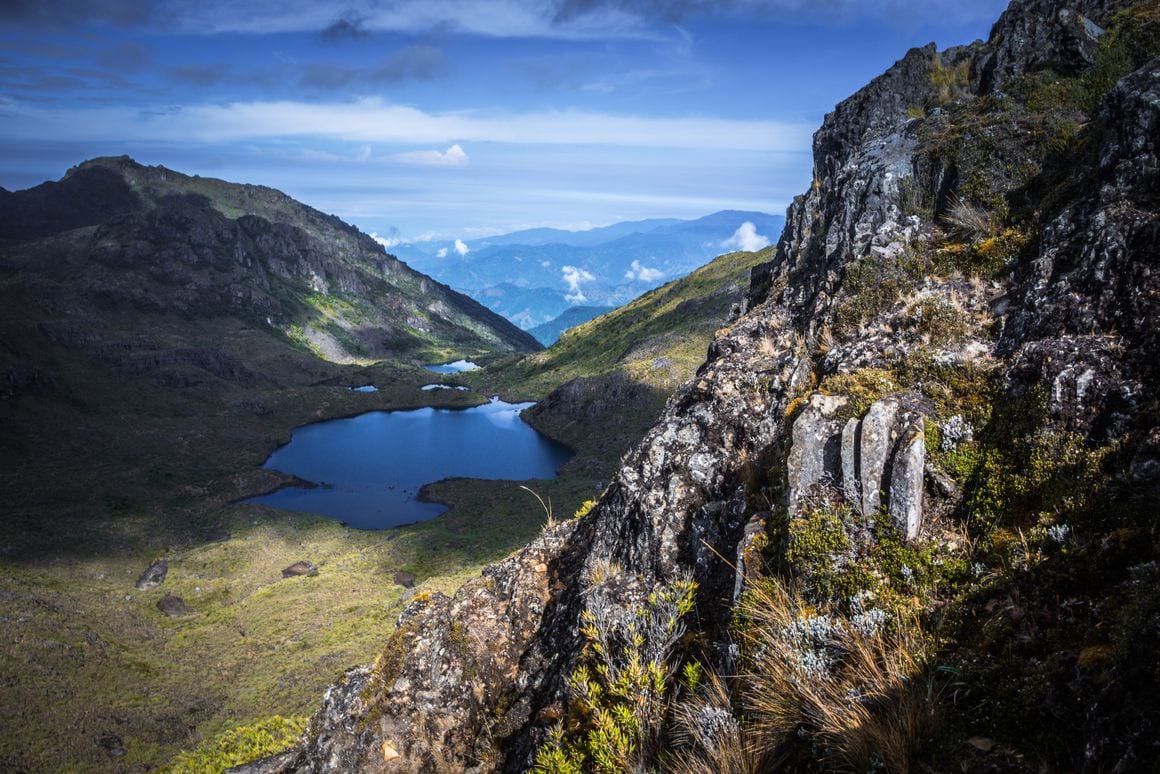 Situated in the Talamanca Mountain region, in the south of Costa Rica, this trail in Chirripo National Park is totally worth exploring – if you're up for the challenge, that is.
The centerpiece of the national park is, of course, the Cerro Chirripo. It's a truly astounding sight once you lay your eyes on it. No wonder – measuring 12,533 feet above sea level, it's the tallest peak in Central America. Hiking to the top is not an easy feat, but momma didn't raise no quitter!
There are miles of trails in this national park, but what attracts most people is the mountain itself. It's a very strenuous climb, and you're going to want to split it up with an overnight stay in the park. There are huts administered by the park for that purpose, but you'll need to arrange for that in advance.
This multi-day hike in Costa Rica is actually only 11 miles long, but you'll be climbing almost 10,000 feet!! The trick here is to take your time so you can enjoy it without burning out.
Crestones Base Camp is a great place to stop during your journey; pretty rustic, with bunk beds and cold showers. It's situated 8.6 miles along the trail, so you'll have less than three miles (a two-hour hike) to cover before you reach the top of Cerro Chirripo.
The hike, in general, can be spread over two or three days. Note also that the park authorities encourage the use of tour guides (and porters, if you want).
Length: 29 km
Duration: 2 Days
Difficulty: Difficult
Trailhead: San Gerardo (9°33'27.7″N 83°48'12.1″W)
4. Pico Blanco por Ventoleras – Must-Visit Hike in Costa Rica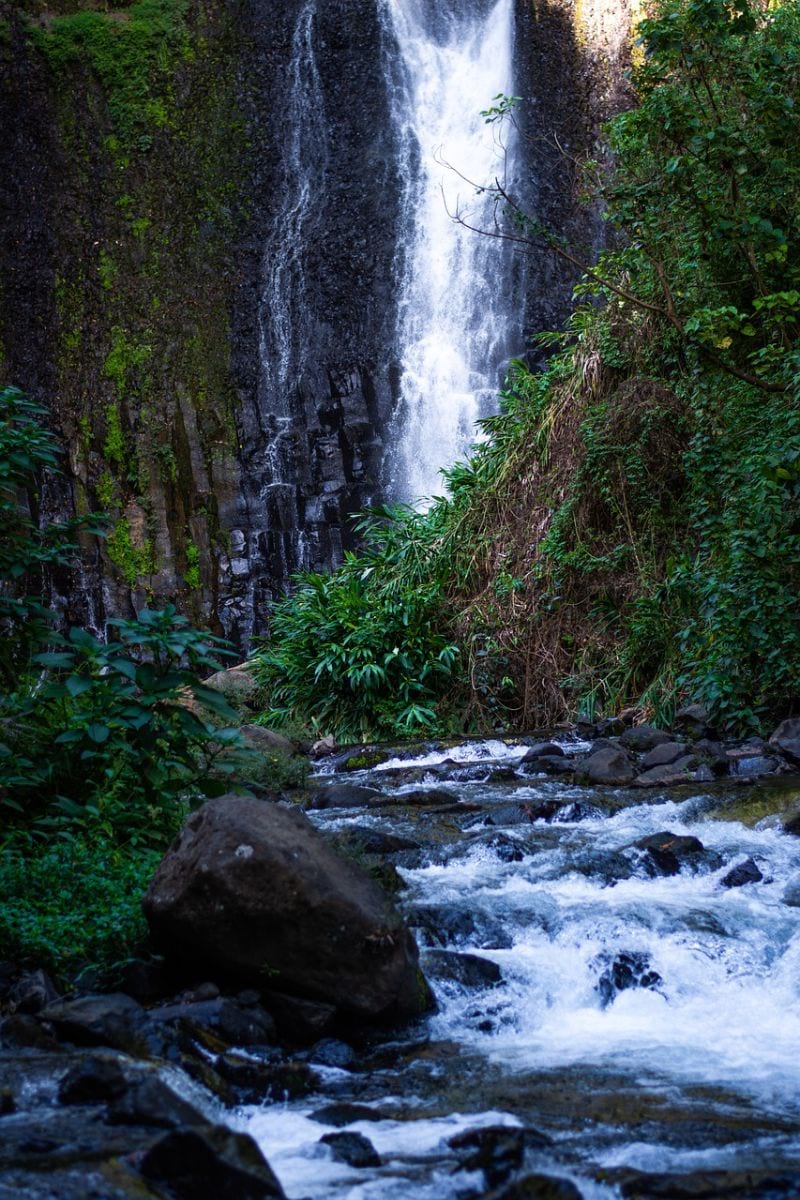 If you were looking for a super beautiful hike in Costa Rica, complete with incredible views, Pico Blanco por Ventoleras is honestly a must.
Located near Santa Ana, in Alajuela, this trail may not be easy, but boy does it ever pay off. You'll get to trek through rugged forests, along valleys with epic volcano views, and climb all the way up to a vantage point of wide-open skies.
You'll be shaded most of the way, but even so, it's a good idea to start early on the hike – around 8-9 a.m. Since it can get muddy and has a few steep parts, you should put your good hiking shoes on (we can't stress proper footwear enough!). Taking along refreshments is also a good idea to keep you fueled on the way down.
Don't worry, though; this hike isn't too challenging, which is why we've rated it as moderate. There are some steeper areas and parts where it's less sturdy underfoot, but that's all part of the charm.
Difficulty aside, this trail offers some of the best hiking in Costa Rica. Specifically, the otherworldly views of the green-clad volcanoes will amaze you.
Length: 9 km
Duration: 5 hours
Difficulty: Moderate
Trailhead: Santa Ana (9°55'50.9″N 84°10'49.1″W)
5. Arenal Volcano Trail – A Fun, Easy Hike in Costa Rica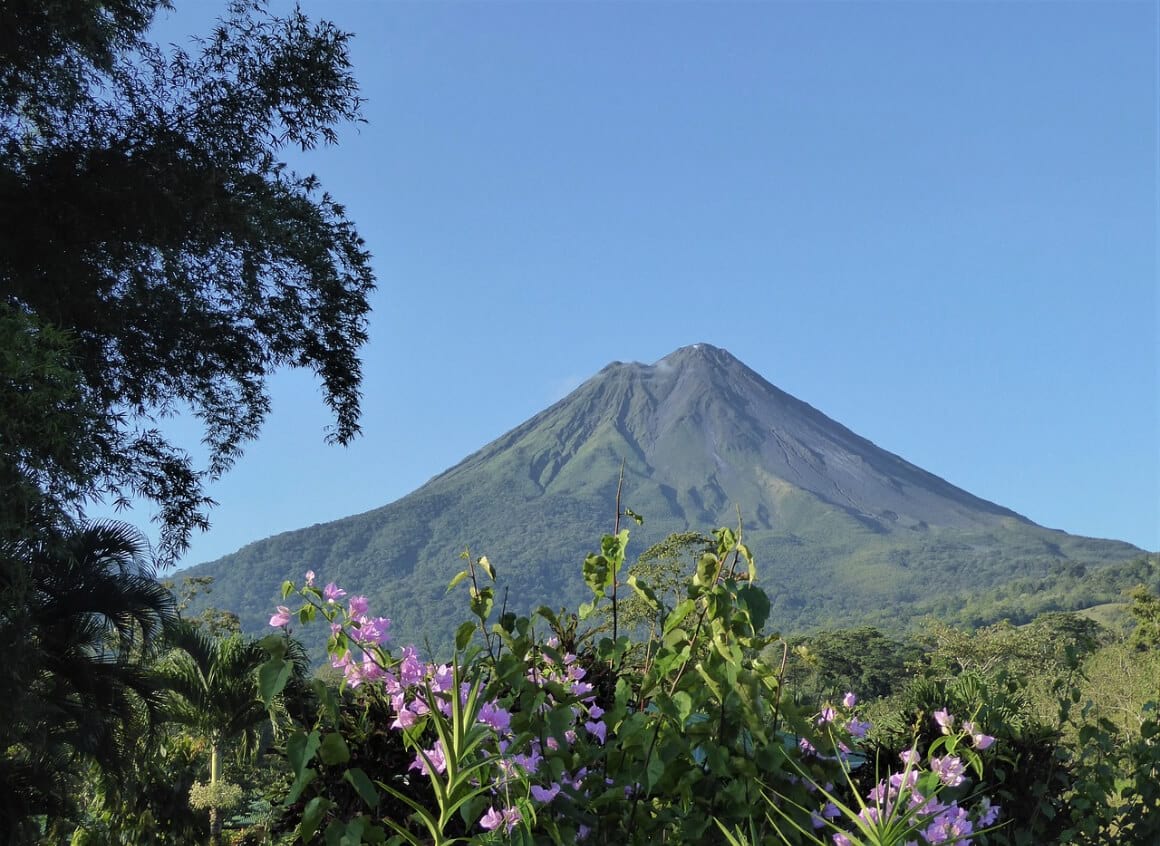 As far as "easy" goes, this hike is a leisurely stroll. That means you don't have to exert much effort to see a captivating view of the (active) Arenal Volcano.
To kick things off, head to the ranger station at the entrance to Arenal National Park. From there, you'll have two fairly easy options – a short trail (less than a mile), or the one you want to be taking: the Las Coladas Trail.
This hike is a pretty straightforward one. The piece de resistance here is the volcano itself, of course, but there's a lot more to this hike than simply walking to the viewpoint and back.
This being a national park, there's a lot of wildlife roaming around. You'll get to spot tropical birds and maybe even some howler monkeys doing the rounds, too. Along the way, you'll also be treated to weird and wonderful lava flows and exotic plant life.
Note that there is a $15 admission fee to the park – and it can get busy. Go early in the morning when the park is still fairly quiet, or spend the night in Arenal so you can explore more.
Length: 3.2km
Duration: 1.5 hours
Difficulty: Easy
Trailhead: Arenal Volcano National Park Visitor Center (10°27'58.0″N 84°44'12.9″W)
Save $$$ • Save the Planet • Save Your Stomach!
Drink water from ANYWHERE. The Grayl Geopress is the worlds leading filtered water bottle protecting you from all manner of waterborne nasties.
Single-use plastic bottles are a MASSIVE threat to marine life. Be a part of the solution and travel with a filter water bottle. Save money and the environment!
We've tested the Geopress rigorously from the icy heights of Pakistan to the tropical jungles of Bali, and can confirm: it's the best water bottle you'll ever buy!
View on REI
Read the Review
6. Rio Negro Hot Springs – The Toughest Trek in Costa Rica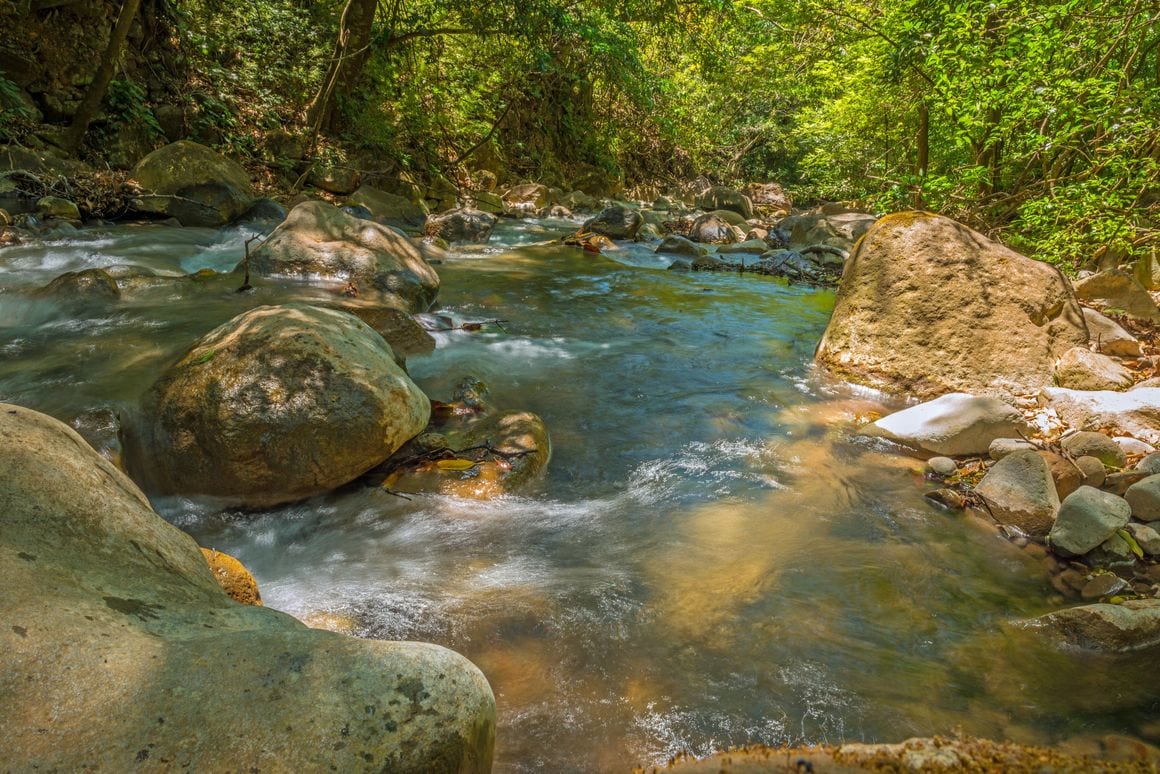 If a hike to Arenal Volcano sounds like something you could do while sleepwalking, you'll probably want something a little more challenging. Well, this trail around the Rio Negro Hot Springs will give you just that.
This is a tough one not only because of the incline, but because it can also be a pretty hard trail to follow. The terrain underfoot is often quite tricky to navigate, too.
You'll start off at the Rincon de la Vieja National Park Visitor Centre. Take the opportunity to get an in-depth overview of the hike, and then you'll be off… onto the well-maintained, easier first section of the trail.
A few miles down the line, the trail forks. One path leads to the hot springs, the other continues onward. Take the latter. It's not as smooth of a walk as the former, and since it's under a thick forest canopy, it can feel like twilight at times (watch your step). It's a loop, so if all goes well, you'll end up where you began and you can then proceed to the springs.
This Costa Rican hike is best tackled by experienced hikers, and shouldn't really be attempted without a buddy.
A massive bonus is being able to stop by hot springs to unwind. Most people will just be heading to the first hot spring, and if that sounds fine to you, cool! This still makes for one of the top hikes in Costa Rica: can't beat that next-level relaxation.
Length: 17 km
Duration: 8 Hours
Difficulty: Difficult
Trailhead: Santa Maria Gate (10°46'10.2″N 85°20'33.9″W)
7. Poás Volcano Hike – Best Hike for Views in Costa Rica
For more volcano-walking goodness in Costa Rica, be sure to take notes on the Poás Volcano Hike. Poás is an active volcano and it's quite a surreal sight when you get to see it up close and personal.
Set in central Costa Rica, in the Poás Volcano National Park (bet you wouldn't have guessed that), it's erupted 40 times since 1828. It's one of the most active volcanoes in the country and the park can be restricted sometimes due to its volcanic activity. Make sure to check in advance before you head there.
This particular Costa Rican hike is a pretty easy walk along paved pathways. Despite the relative ease of the trail, the views and landscapes are definitely something to write home about.
When you're there on a clear day, looking into the crater of an active volcano is truly awesome. When the fog clears, you can see its bright blue lake and smoking vents.
There's a crater lake within the park, too – Lake Botos. It's situated near the summit of Poás and is surrounded by a cloud forest. If you feel like adding a more strenuous section to your volcano visit, hiking to the lake is also a good option. Packed with paved trails and easy access viewpoints, you'll get some pretty awesome views here.
Length: 4.5 km
Duration: 1-2 hours
Difficulty: Average
Trailhead: Volcán Poás Main Access (10°10'51.6″N 84°14'16.3″W)
8. Cerro Cabeza de Vaca Loop – Off the Beaten Path Trek in Costa Rica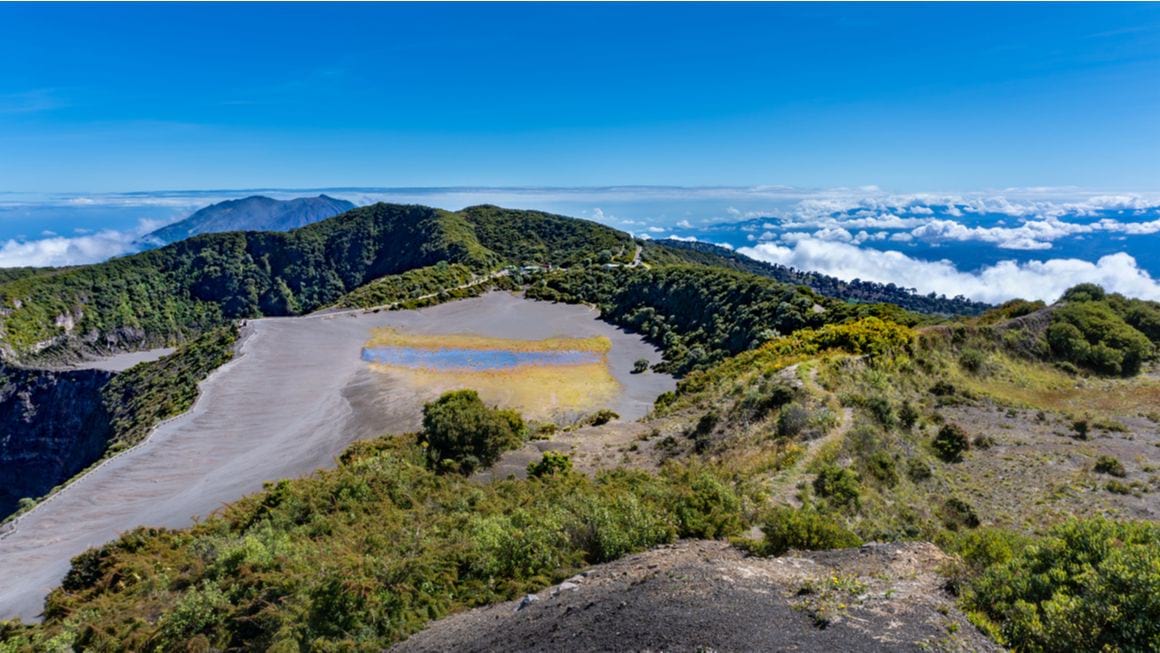 The Cerro Cabeza de Vaca Loop is one of the coolest trails in Costa Rica. It involves hiking up an extinct volcano, Cerro Cabeza de Vaca (9,154 feet above sea level), in the Cartego Province.
There are two main options for hiking here. One trail is well known and often busy with local families enjoying quality time in the pine forests; the other is more challenging and far less trafficked – and that's the one we recommend you take.
This latter hike leads you along a river and up into a fantastic world of lush hillsides, exotic plants, and birds – and the best views, of course. This off-the-beaten-path option takes in a more temperate landscape of the country, with vistas reminiscent of Alpine scenery. Ultimately, it's pretty far from what you may imagine a hike in Costa Rica to look like (rainforests, etc.).
There are a few steep sections, but it's not all that difficult – totally manageable for someone who hikes regularly.
To get there, enter the Prusia Sector of the Irazu Volcano National Park (not the main entrance). It's open every day from 8 a.m. to 3:30 p.m., so it's best to get there early so you've got plenty of time to hike the trail and get back.
Length: 17.7km
Duration: 8 hours
Difficulty: Average/Difficult
Trailhead: Main entrance Irazu Volcano National Park (9°58'43.3″N 83°50'06.3″W
DON'T DIE OUT THERE! …Please 🙂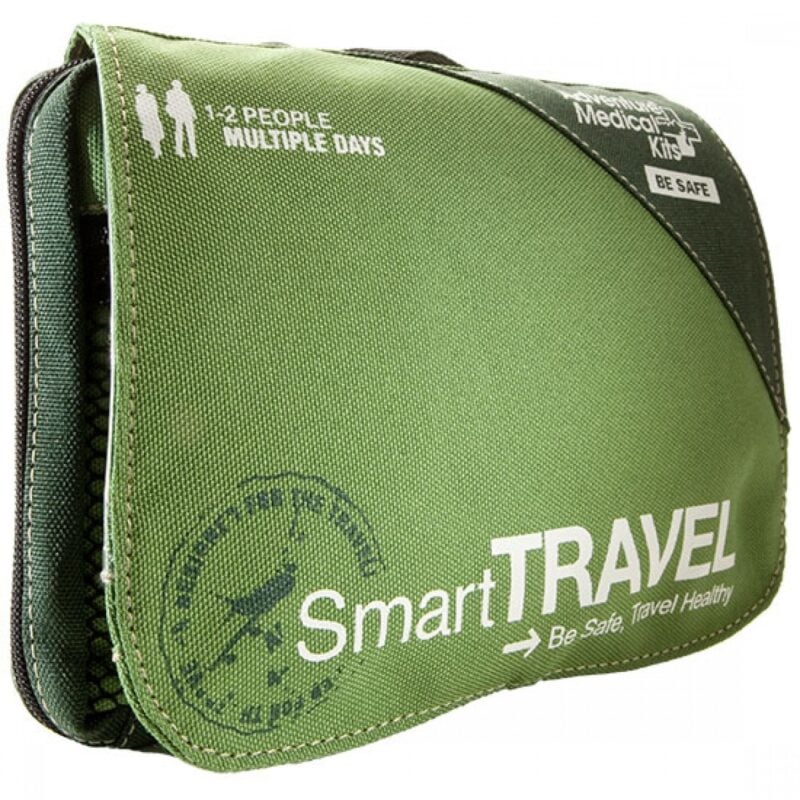 Things go wrong on the road ALL THE TIME. Be prepared for what life throws at you.
Buy an AMK Travel Medical Kit before you head out on your next adventure – don't be daft!
Buy on REI
When it comes to accommodation, you'll find plenty of great places to stay in Costa Rica. Being a generally rugged place with national parks practically everywhere, you'll never be too far from nature and a beautiful trail in this country.
With that in mind, you may want to consider staying in San Jose. It's the capital and largest city of Costa Rica, so transport connections are straightforward, and accommodation options are extensive. Budget hotels, fancy hotels, hostels, guesthouses – it's all there. If you're the type of person who likes to return to civilization after a day in the great outdoors, staying in the city will probably be the best option for you.
Smaller cities and towns are also viable options. The advantage of these is that you'll be able to stay even closer to the trails. For example, if you feel like hiking in Irazu, staying in nearby Cartago is a good option.
Wherever you might go for a hike, it isn't hard to find unique accommodation in Costa Rica. From Chirripo to the Pacuare River, there's a variety of lodges and eco-hostels pretty much smack-bang in the middle of nature. These are perfect for that little getaway you've been thinking about!
Of course, camping in Costa Rica is also an option, especially in the national parks. Santa Rosa National Park has some great options. Barra Honda Caverns National Park has a campground and bunks are available if you feel like getting an upgrade.
This Airbnb looks like it is straight out of a magazine! It is a truly unique Airbnb that offers guests an unforgettable experience. You'll be in a glass-box loft perched over the mountainside. With an incredible amount of privacy, you'll be able to soak up the gorgeous views of Monteverde every single second of the day!
This is no ordinary hostel! Luz en el Cielo is your home away from home in the jungle. Expect a peaceful stay in a classy hostel that has lots of beautiful eco touches. Complimentary local breakfast is included in the price of a room or a dorm bed. It's no ordinary breakfast either! It's a bio-organic breakfast that includes incredible from small, local farms. How awesome is that?!
Hotel Terraza del Pacifico is a beachfront hotel in Jacó. It's a beautiful hotel that has two large outdoor pools with plenty of sunbeds. It's a tiny bit outside of the city center of Jacó, but it is indeed located right on the beachfront of Playa Hermosa Beach! And nearly all of the rooms have sea views! From the pools to the gardens to the delectable breakfast overlooking the sea, you're sure to have an incredible stay at this hotel! Plus, there are lots of different sized rooms to choose from, from more affordable standard rooms to private villas!
Is This the Best Backpack EVER???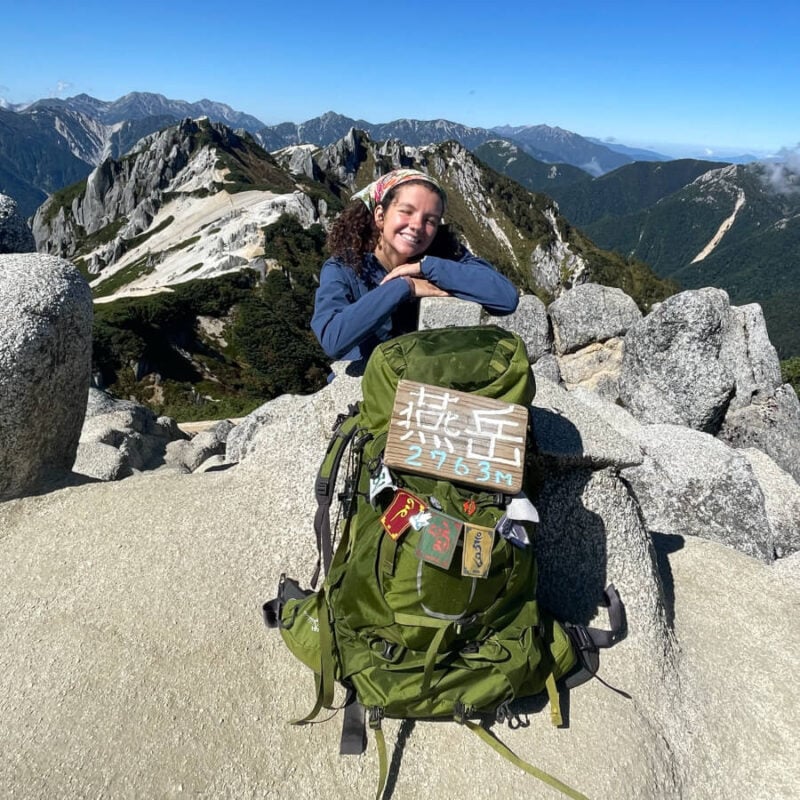 Now that you're acquainted with the incredible hikes of Costa Rica, you're probably pretty keen to get out there and enjoy them yourself. There are a few things you're going to need to bring with you on your adventures so that you're prepared for the hikes.
Flip-flops and sandals are cool for the beach, but make sure you pack some solid walking shoes, too. The type of shoes you choose will depend on how strenuous the hiking is that you'll be doing, as well as the type of terrain you're going to be tackling. One thing's for certain, though; make sure the shoes you bring are sturdy, secure, and don't cause you any pain. Blisters are no fun!
Bringing along a trusty water bottle is a wise choice too. Opting for a water bottle with a filter won't just help reduce plastic waste, it will also mean you don't have to worry so much about having access to clean drinking water. Win-win.
Are you packing insect repellent and sunscreen? Hiking through incredible landscapes is fun, but what's not fun is sunburn and mosquito bites. And because you never know when you're gonna need a plaster, bring a first aid kit just in case, to help you put your mind at ease.
With all that in mind, here's a handy packing list for you to check off before you hop on a flight to Costa Rica:
Trekking Poles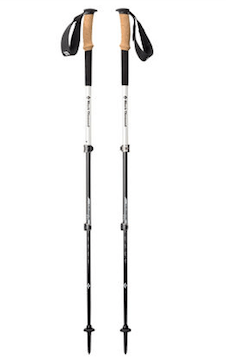 Trekking Poles
Black Diamond Alpine Carbon Cork
Price > $$$
Weight > 17 oz.
Grip > Cork
Headlamp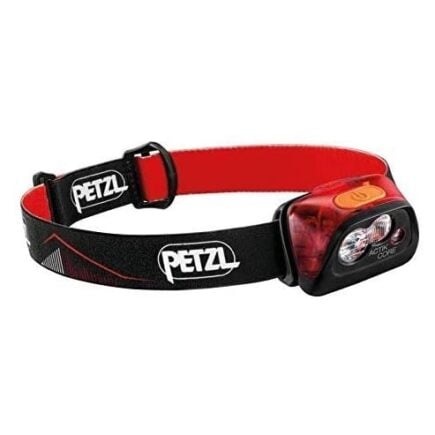 Headlamp
Petzl Actik Core Headlamp
Price > $$
Weight > 1.9 oz
Lumens > 160
Hiking Boots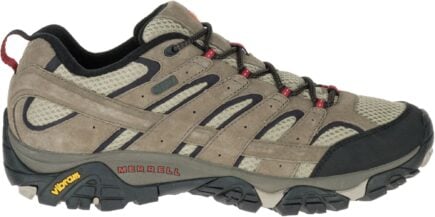 Hiking Boots
Merrell Moab 2 WP Low
Price > $$
Weight > 2 lbs 1 oz
Waterproof > Yes
Daypack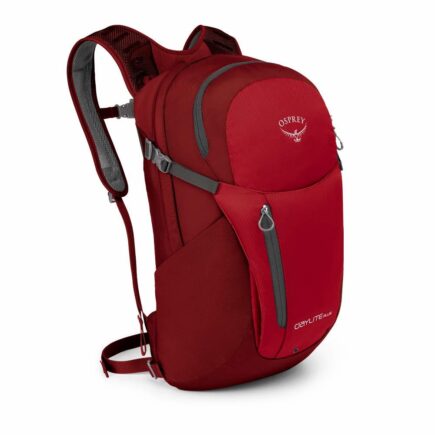 Daypack
Osprey Daylite Plus
Price > $$$
Weight > 20 oz
Capacity > 20L
Water bottle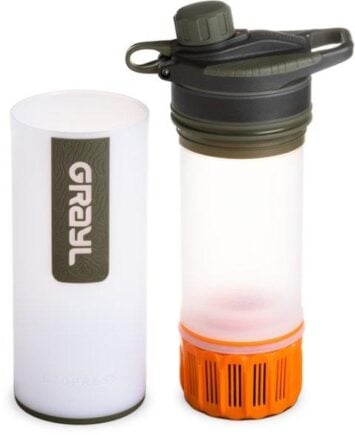 Water bottle
GRAYL Geopress
Price > $$$
Weight > 16 oz
Size > 24 oz
Backpack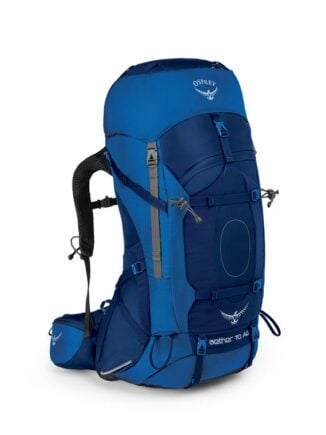 Backpack
Osprey Aether AG70
Price > $$$
Weight > 5 lbs 3 oz
Capacity > 70L
Backpacking Tent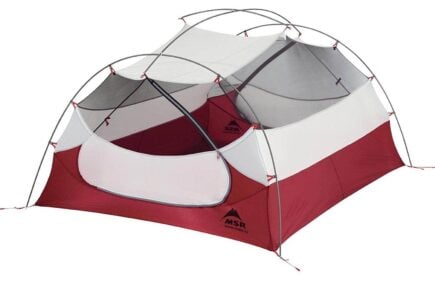 Backpacking Tent
MSR Hubba Hubba NX 2P
Price > $$$$
Weight > 3.7 lbs
Capacity > 2 person
GPS Device
GPS Device
Garmin GPSMAP 64sx Handheld GPS
Price > $$
Weight > 8.1 oz
Battery Life > 16 hours
Don't Forget Your Costa Rica Travel Insurance
ALWAYS sort out your backpacker insurance before your trip. There's plenty to choose from in that department, but a good place to start is Safety Wing.
They offer month-to-month payments, no lock-in contracts, and require absolutely no itineraries: that's the exact kind of insurance long-term travellers and digital nomads need.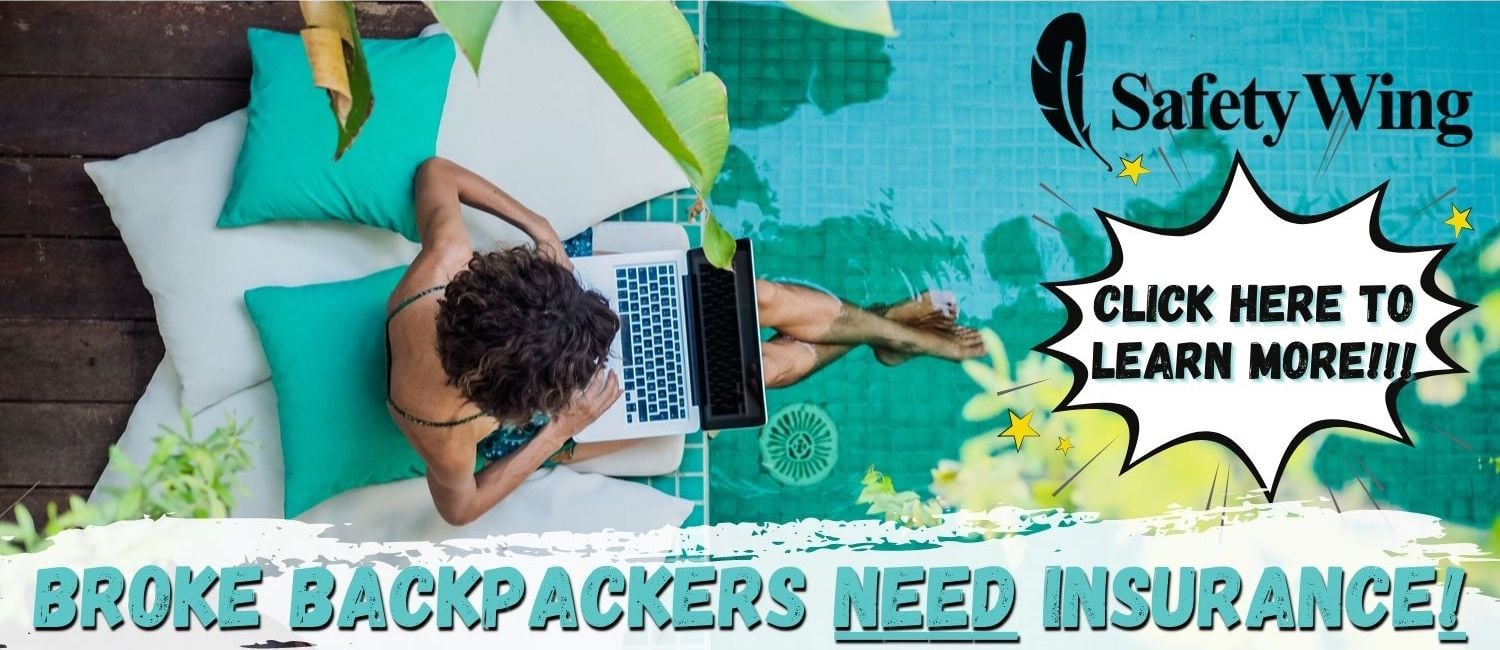 SafetyWing is cheap, easy, and admin-free: just sign up lickety-split so you can get back to it!
Click the button below to learn more about SafetyWing's setup or read our insider review for the full tasty scoop.
---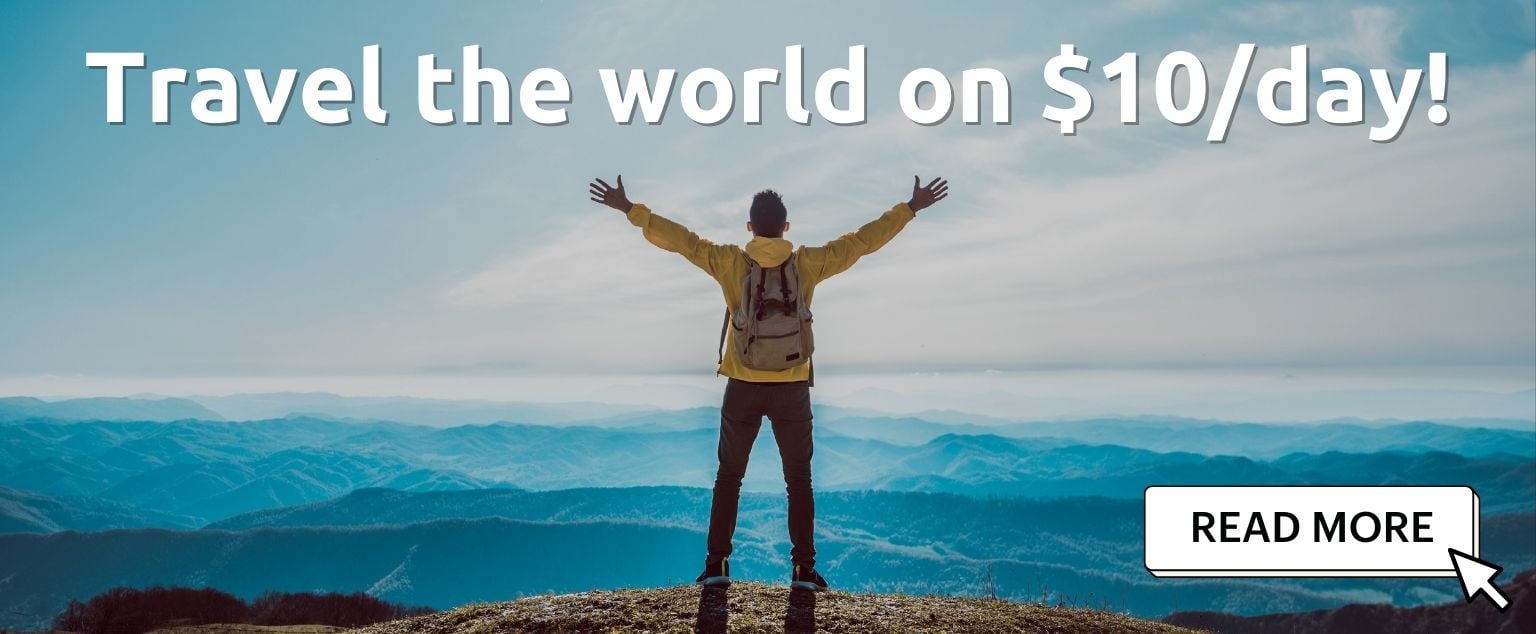 And for transparency's sake, please know that some of the links in our content are affiliate links. That means that if you book your accommodation, buy your gear, or sort your insurance through our link, we earn a small commission (at no extra cost to you). That said, we only link to the gear we trust and never recommend services we don't believe are up to scratch. Again, thank you!