Feeling up for a Costa Rican adventure?
Solid choice! Prepare for the captivating beauty of the Pacific coast, lush beaches, to explore national parks, and encounter an array of fascinating wildlife. Costa Rica truly delivers the goods when it comes to both relaxation and heart-pumping adventure.
Now, let's talk safety. Yeah, you might have come across some scary stories about violent crime and high murder rates, and it can be hard to hear such tales. It's like there's a whole other side to Costa Rica that's not so picture-perfect, and it can be a bit of a hard truth, right? 
So, you're probably wondering,
" Is Costa Rica SAFE to Visit? " 
Fear not, my broke backpacker friend, for I've got your back! I've put together a comprehensive guide packed with invaluable tips and tricks to ensure your trip is as safe as can be.
Let's dive in!
There is no such thing as a perfect safety guide, and this article is no different. The question of "Is Costa Rica Safe to visit?" will ALWAYS have a different answer depending on the parties involved. But this article is written for savvy travellers from the perspective of savvy travellers.
The information present in this safety guide was accurate at the time of writing, however, the world is a changeable place, now more than ever. Between the pandemic, ever-worsening cultural division, and a click-hungry media, it can be hard to maintain what is truth and what is sensationalism.
Here, you will find safety knowledge and advice for visiting costa rica. It won't be down to the wire cutting edge info on the most current events, but it is layered in the expertise of veteran travellers. If you use our guide, do your own research, and practise common sense, you will have a safe trip to Costa Rica.
If you see any outdated information in this guide, we would really appreciate it if you could reach out in the comments below. We strive to provide the most relevant travel information on the web and always appreciate input from our readers (nicely, please!). Otherwise, thanks for your ear and stay safe!
It's a wild world out there. But it's pretty damn special too. 🙂
Updated July 2023 

Unlock Our GREATEST Travel Secrets!
Sign up for our newsletter and get the best travel tips delivered right to your inbox.
Is Costa Rica Safe Right Now?
While the country is home to certain issues, yes, traveling to Costa Rica is generally safe.
You may be surprised to know that Costa Rica is actually one of the most stable Latin American countries. Murder rates are significantly lower than most of its neighbors, and no army (abolished in 1949!) means funding goes to better things – like amazing healthcare.
With tourism contributing majorly to the country's GDP, tourist dollars go some way to eliminate poverty (albeit slowly). The government is focused on making the country accessible and comfortable for tourists.
Sadly, robberies are reasonably common against tourists, and there is some level of gang-related violence, especially in larger cities.
On the whole, visiting costa rica can be trouble-free, and most tourists have a great (if not awesome) time. Costa Rica is an exceptional destination and one of the safest countries in Central America.
Like a variety of tropical Island nations, Costa Rica is subject to its fair share of natural disasters, especially hurricanes. Knowing what to do in these situations could be essential for making sure your visit is safe.
Safest Places to Visit in Costa Rica
Costa Rica is a massive tourist destination and overall pretty safe. However, there are some areas that are sketchier than others. We've listed Costa Rica's best places to stay below.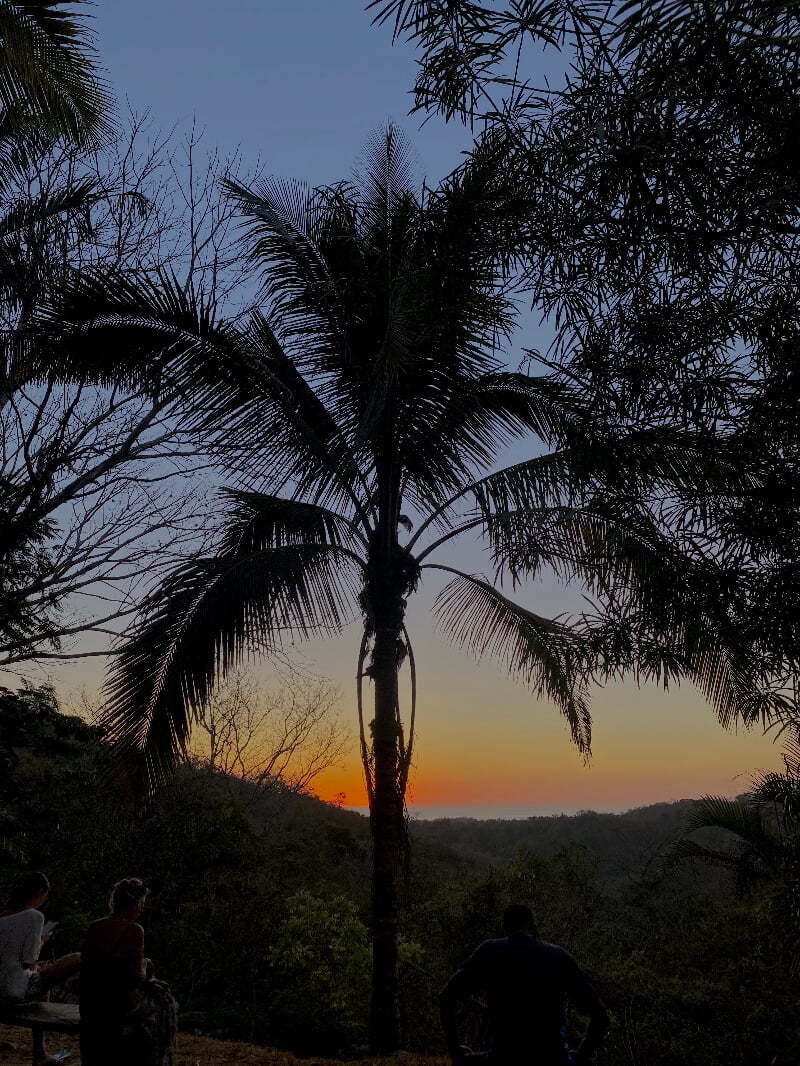 Tamarindo: Tamarindo is an incredible Pacific coast beach town that is packed with everything you wanted from Costa Rica! It has beautiful beaches, a wild nightlife, and is actually a huge hub for surfers. While Tamarindo is definitely a popular destination to visit, it doesn't attract as many tourists as other cities, so the safety level is still quite high. There are still some great beach houses though.
Drake Bay: Drake Bay, also called Bahía Drake, sits on the coast in the southwest of Costa Rica. This city is a top choice for families! It is a remote village, not a crazy tourist hub, and is, therefore, one of the safest areas in Costa Rica. That means that you and your family won't be fighting for a place to put your beach towel down! The main beach of Drake Bay is called Playa Colorada, which has a handful of restaurants and warm, peaceful water!
Puerto Viejo: Puerto Viejo de Talamanca sits in the southeast of Costa Rica. It's right on the gorgeous Caribbean coast and is renowned for the black sand beach and epic surf break! With awesome mangroves and close proximity to some of Costa Rica's most epic national parks, this is a hard place to beat.
Places to Avoid in Costa Rica
As we've mentioned before, not everywhere in Costa Rica is a paradise. While it's always smart to keep your eyes open and stay aware of your surroundings, the following areas are better avoided than explored.
Areas in San José: While San José is Costa Rica's most popular tourist city, there are areas that you should avoid. These include any sort of parks at night. Stay away from Los Guido, Desamparados, Pavas, La Carpio, Leon XIII, the El Carmen neighborhood in Cartago, and the "El Infiernillo," (little hell) sector of Alajuela.
Quepos (gateway): Quite a few robberies have been happening in Quepos, a small town that acts as the gateway to the Manuel Antonio National Park. If possible try to stay away or just keep your eyes open.
Limon City: This port city is generally kept away from tourists and ex-pats. With one of the highest rates of organized crime and drug trafficking in the country, it's better to give this city a miss. Especially La Cieneguita.
Santa Rosa de Pocosol, San Carlos: Boasting a high concentration of Nicaraguans, even humanitarian workers have been threatened at knife point. Try and avoid this area.
There is a large rift between local Costa Rican society and the tourism industry. While tourism is great for some, it has been cited as a driver of high inflation and higher costs of living. Locals have been priced out of certain areas.
There is consequently a mixed view of tourists, and it is generally safer to stay within well-known tourist zones than to explore local districts.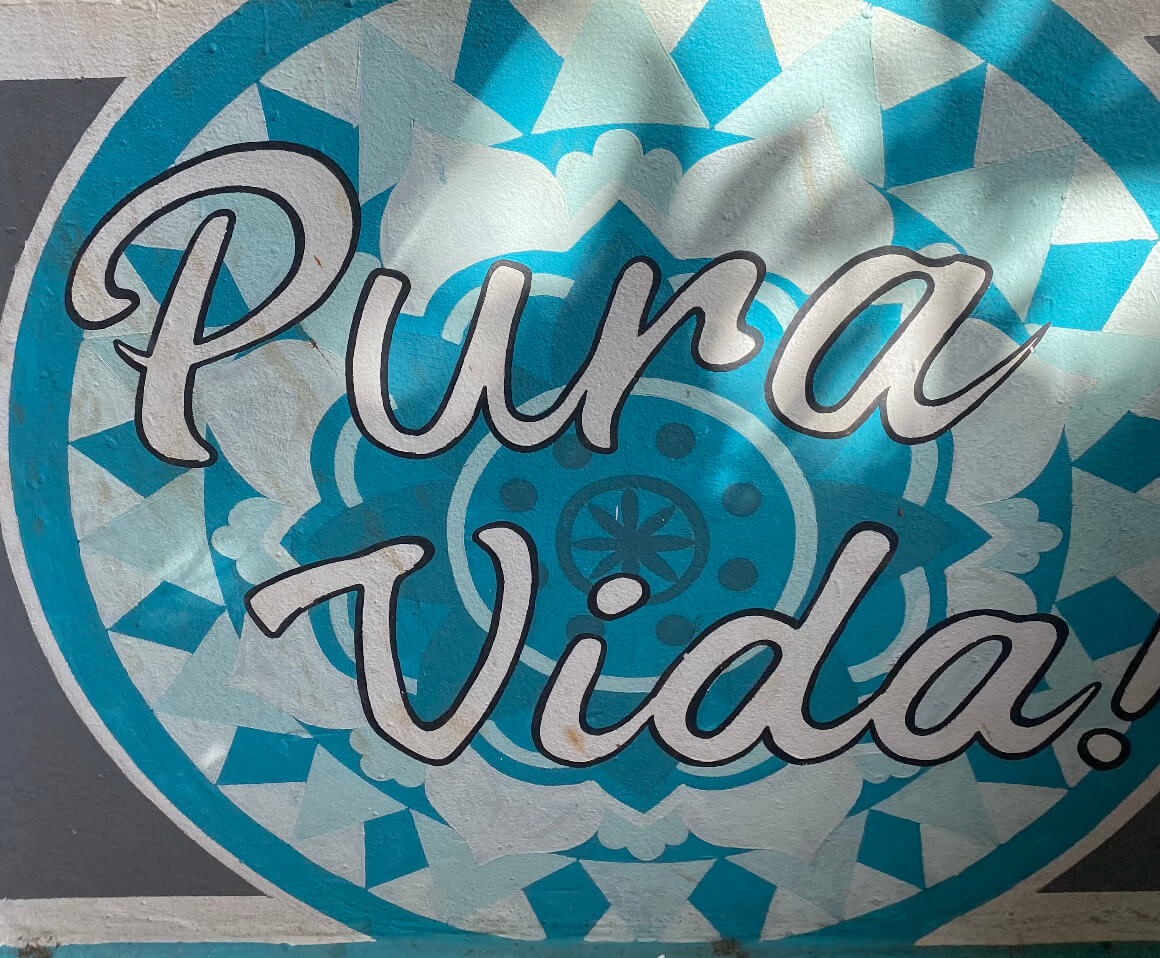 Whilst Costa Rica is generally safe, there is always more you can do to make sure you're staying safe. Here are a few top tips for staying safe in Costa Rica.
Inquire with the staff at the hostel/hotel you're staying at – they'll know best about the area.
Make friends – exploring urban areas with a group of travelers deters would-be robbers.
Don't walk alone at night – avoid streets that look sketchy…
Take a taxi instead of walking at night. – remember that licensed taxis are red (or orange). Anything else is illegal and risky
Avoid people that want to 'help' with your bags – this is a scam.
Split up your cash strategically – don't put one huge wad of bills in your luggage!
Carry a small amount of cash when you go out – if something happens it's a small loss. Using a money belt is an excellent way to hide cash.
Don't wear expensive accessories – seeming rich makes you a target for thieves.
You HAVE to carry your passport – but avoid losing it by copying it (ID page + Costa Rica visa) instead.
Don't hang your bag or purse on the back of your chair – this is easy picking for a thief.
Don't leave your bags unattended at the beach – this is a rookie-level mistake.
Look busy at bus stations – looking lost is gold dust for scammers wanting a 'tip' for helping you.
Don't use the overhead lockers on buses – get a ticket for the luggage compartment under the bus.
Use a flashlight or backpacking headlamp when walking at night in rural areas – you don't want to step on something bitey!
Speaking of which, don't forget mosquito repellent! Costa Rican mozzies are relentless
Stay away from drugs – it's really not worth getting yourself mixed up in the gangs related to them. You're not making the country any better by buying them.
Know what to pack for Costa Rica – burning sun, annoying mosquitos… you have to be prepared!
Traveling smart is always the key to making sure your trips run smoothly, and there is no excuse for not doing the same in Costa Rica. That said, there is no point in ruining your trip by constantly worrying.
Keeping a balance between staying safe and having fun is the key to any top adventure!
Traveling in Costa Rica by yourself is totally doable and is one of the best ways to experience the amazing country!
Sure, it may be easy but that doesn't mean it's a breeze. Here are a few things you can bear in mind to make sure you optimize the safety-fun trade-off.
Learn some Spanish. You're in a Spanish-speaking country after all and it makes traversing the bus network much easier. Bus drivers aren't famed for their English either. You can actually enroll in Spanish classes for a couple of days too.
You'll most likely want to meet other people on your travels, right? So unless you're totally into your own company, then head to destinations where other travelers congregate. Some of the better places for solo travelers in Costa Rica are Santa Teresa, Nosara, Puerto Viejo, and Tamarindo.
And a top tip for beating the solo traveling blues is just to get out and about – new experiences and people will never be too far away.
Stay at one of Costa Rica's hostels – it's probably one of the best ways to get to know like-minded travelers and exchange stories and travel tips. Even if you want to continue traveling alone, it might benefit your safety!
Go Scuba Diving with a reputable company and with proper training. It's not to be missed so make sure you feel confident in your skills and companions when you hit the reefs.
Is Costa Rica safe for solo female travelers?
Is it safe to vacation in Costa Rica for women? Unfortunately travelling solo female can often mean you have to be extra careful.
Here are some crucial things to keep in mind when you're out in Costa Rica!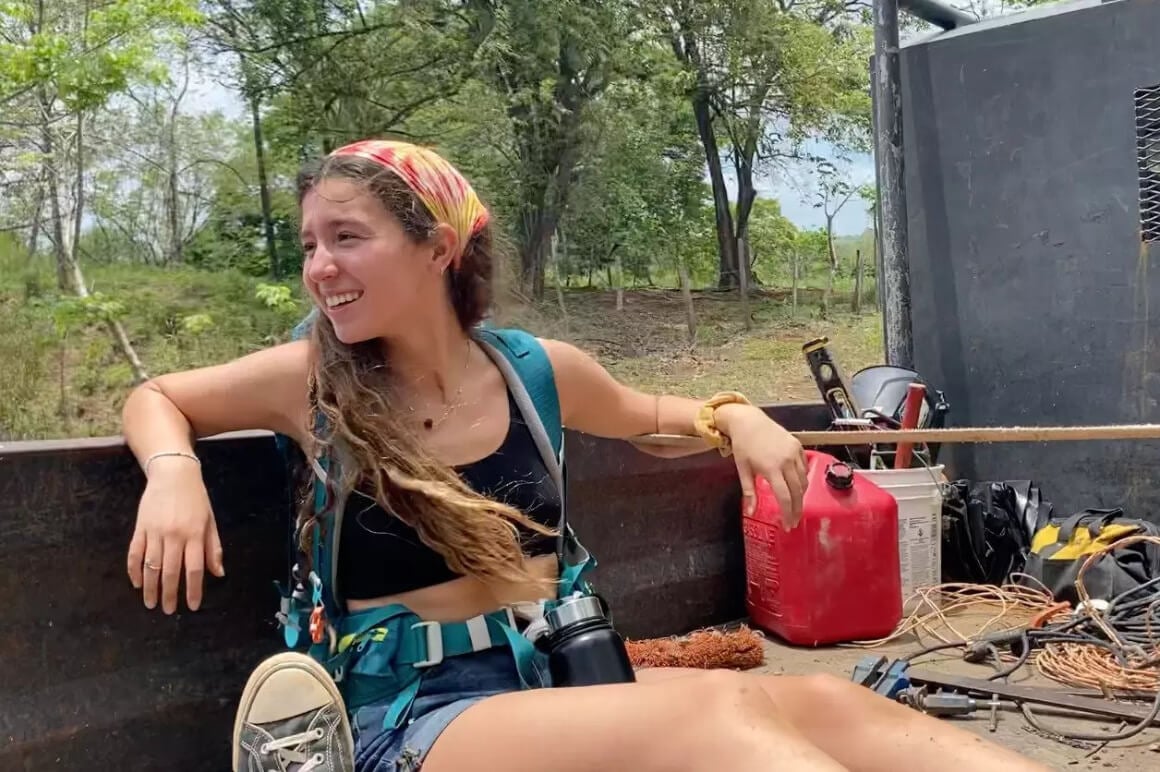 Be confident, even if you don't feel like it. Looking confused and lost is a good way to attract unwanted attention – anywhere in the world. If you're really lost, walk confidently (even if you have no clue where you are) to somewhere that looks safe – a shop, a library, etc. – and find a member of staff to ask for help.
That's another thing: don't be afraid to be direct and ask for help or directions. This will most likely be better than accepting help from someone who initiates the conservation with you.
Avoid walking alone at night. Get a licensed taxi home or walk with a big group of friends from your hostel, but don't walk home alone, even if the distance is short.
Once you arrive in Costa Rica, make friends – women more than men are often targeted by criminals, and having a good crew with you helps to scare away attackers.
Look at what the local women your age are doing – what they're dressed like, how they're behaving.
Cat calls do happen. If you don't want that kind of attention, ignore them and move on.
Know the emergency numbers! Seems simple but it's easily neglected. Keep them on your phone at the top of the list.
Let someone know where you're going – Even if it's just the staff at the hostel or a friend at home – it's necessary.
You can do it!!! My first solo travel was to Costa Rica, and as a female solo traveler, I felt safe and on top of the world. Solo traveling is empowering and teaches you so much about the world around you.
Is Costa Rica safe to travel for families?
Costa Rica is a fun-packed place and a total playground for any adventure-loving family out there.
national parks and family-friendly beaches are great fun for you and your kids. Ask locals about where is safest to swim: riptides can be deadly. Go with a guide on hikes. They'll spot dangerous wildlife way before you do.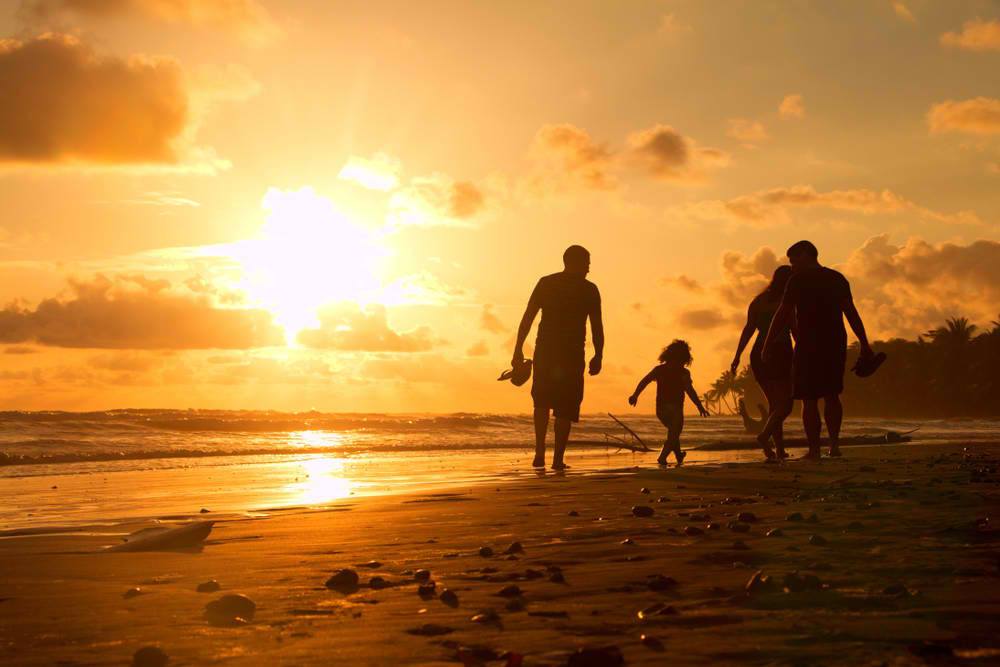 Like anywhere, traveling with kids necessarily demands more of a safety-conscious approach. You can't galavant around as you can as a solo adult. Remember that it is wayyy less stressful to book in advance, and to plan your trip carefully.
With your attention on the kids, you are more likely to be a target for petty crime, and as a family on holiday, your perceived financial status is usually quite high. Take care of your stuff!
Getting around Costa Rica Safely
Costa Rica has a strong bus system, where the destinations are posted in the front window. Hiring cars is possible too, and quite a strong idea considering some roads and destinations can be relatively remote.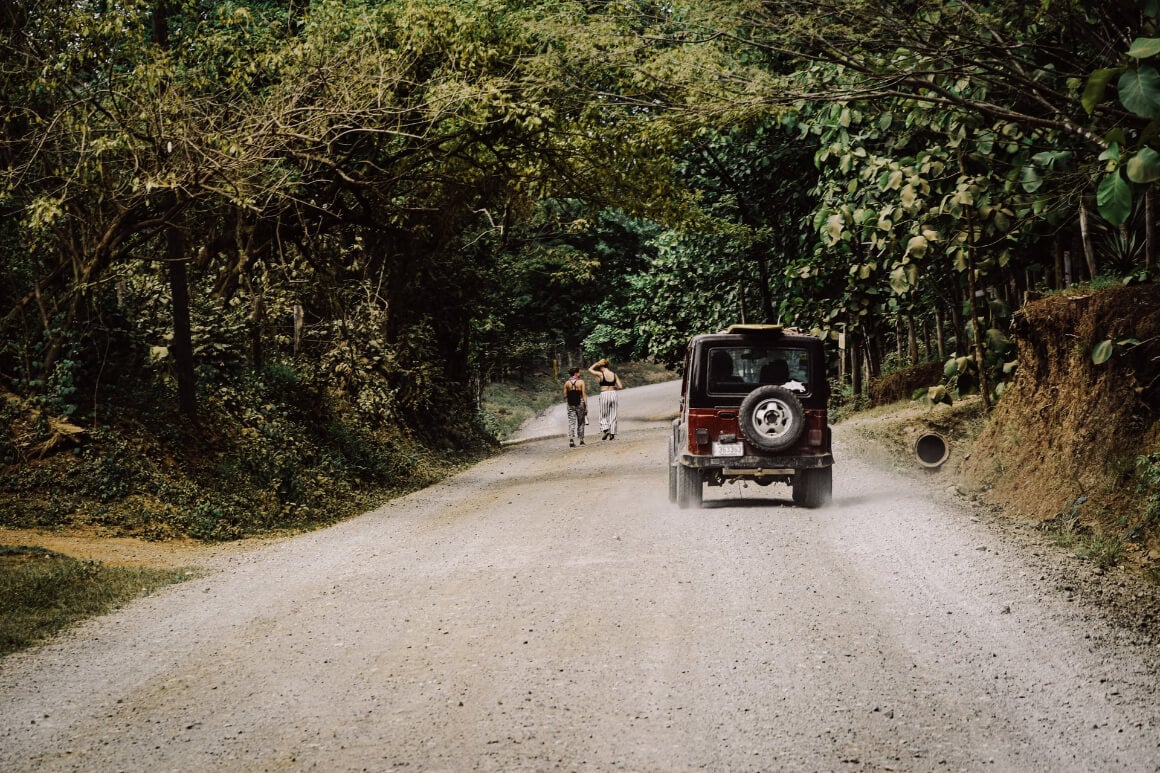 If you're going to catch a bus from San José to anywhere else during holiday time you're going to have to book ahead of time at a bus station. Again, basic Spanish would be helpful.
Theft from overhead racks on buses is actually a little rampant, so if you are traveling by public transport, either keep your stuff within reach or use the under-bus storage.
Are taxis safe in Costa Rica? My take is yes. You can pick up taxis pretty easily from major cities, and there is usually a taxi stand to be found. Taxis are a mix of regulated taxis, and piratas (pirate taxis). Despite the ominous name, these are relatively safe, although you may be asked to pretend to know the driver if pulled over.
Crime in Costa Rica
Costa Rica is currently a level 2 rated country, according to the U.S. travel authorities. Robberies are a particularly common and nasty form of violent crime that is prevalent in the country, and Costa Rica has a murder rate of 11.19 per 100 000 (2020). This is comparable to the rate of Grenada, Namibia, and Suriname.
Costa Rican petty crime is worth watching out for as a tourist. Easy opportunities to steal possessions are taken, so just be smart about where you leave certain high-value items. There have been numerous break-ins to tourist vehicles, so be sure valuables are hidden if leaving them inside a vehicle.
Using your common sense will help you avoid a large quantity of trouble in Costa Rica, especially when going out, and walking at night.
Laws in Costa Rica
Costa Rican laws are generally pretty standard, but you should avoid removing architectural objects, and local fauna. If you are discovered on exit you could be subject to some serious payback.
Costa Rica Travel Insurance
True Tale – While embarking on my epic solo adventure in Costa Rica, fate had a surprise in store for me. Picture this: me, cruising on my trusty moped, when suddenly disaster struck, and I found myself tangled up in a crash. I was whisked away to a foreign hospital. But here's the twist: thanks to the genius decision of securing travel insurance, I was spared the agonizing headache of medical bills in a land far from home. Talk about a lifesaver!
ALWAYS sort out your backpacker insurance before your trip. There's plenty to choose from in that department, but a good place to start is Safety Wing.
They offer month-to-month payments, no lock-in contracts, and require absolutely no itineraries: that's the exact kind of insurance long-term travellers and digital nomads need.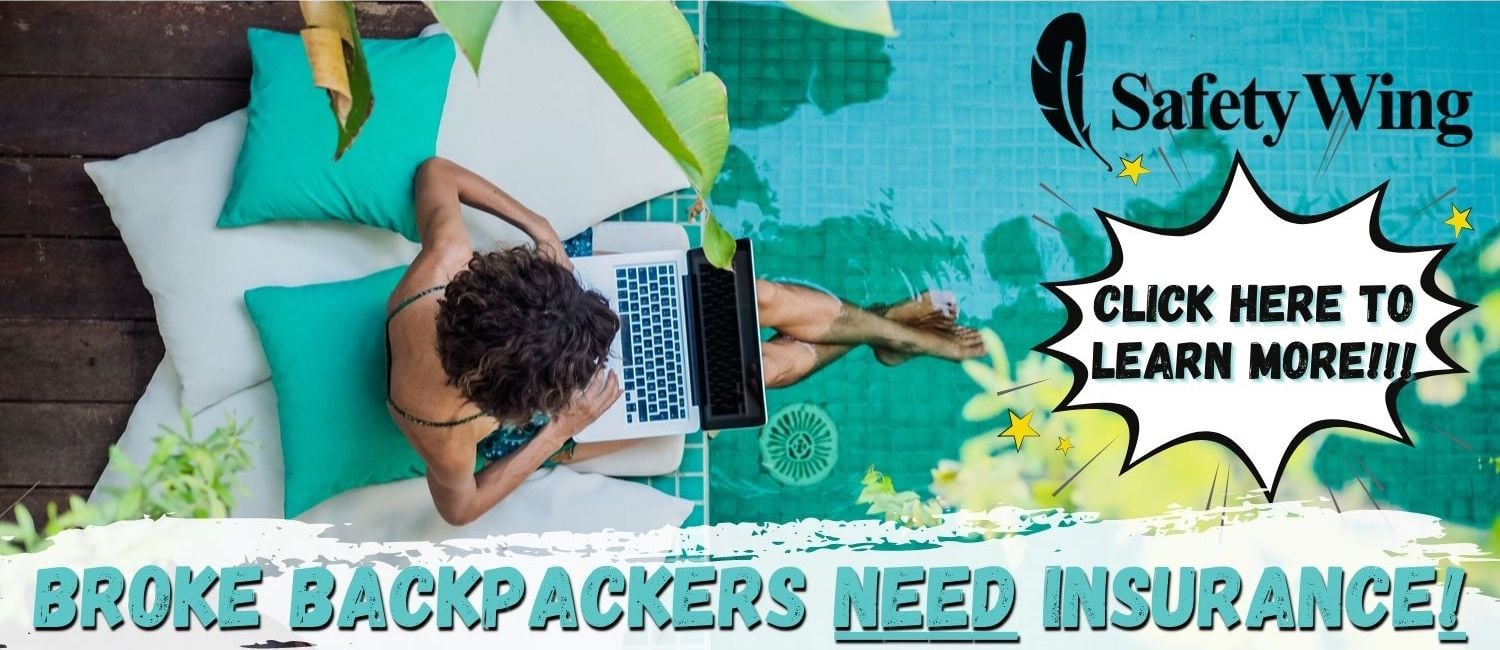 SafetyWing is cheap, easy, and admin-free: just sign up lickety-split so you can get back to it!
Click the button below to learn more about SafetyWing's setup or read our insider review for the full tasty scoop.
FAQs on staying safe in Costa Rica
For a travel destination like Costa Rica, there are lots of different things you have to consider when it comes to safety. We've listed the most common question, answers, and facts to make your trip as easy as possible.
So, Is Costa Rica Safe?
Yes, traveling to Costa Rica is safe. Very safe if you're using your common sense. A wealth of history, crazy good food, and literally amazing nature make it perfect for many different people. And that's not even mentioning its stunning beaches, which are as popular for sunbathers as they are for surfers.
There are things to bear in mind, of course – taxis can be fraudulent, female travelers should exercise caution, and pickpockets are common.
Hopefully, this guide will have given you some great tips for staying safe in Costa Rica, so go on, enjoy it! (and don't forget travel insurance)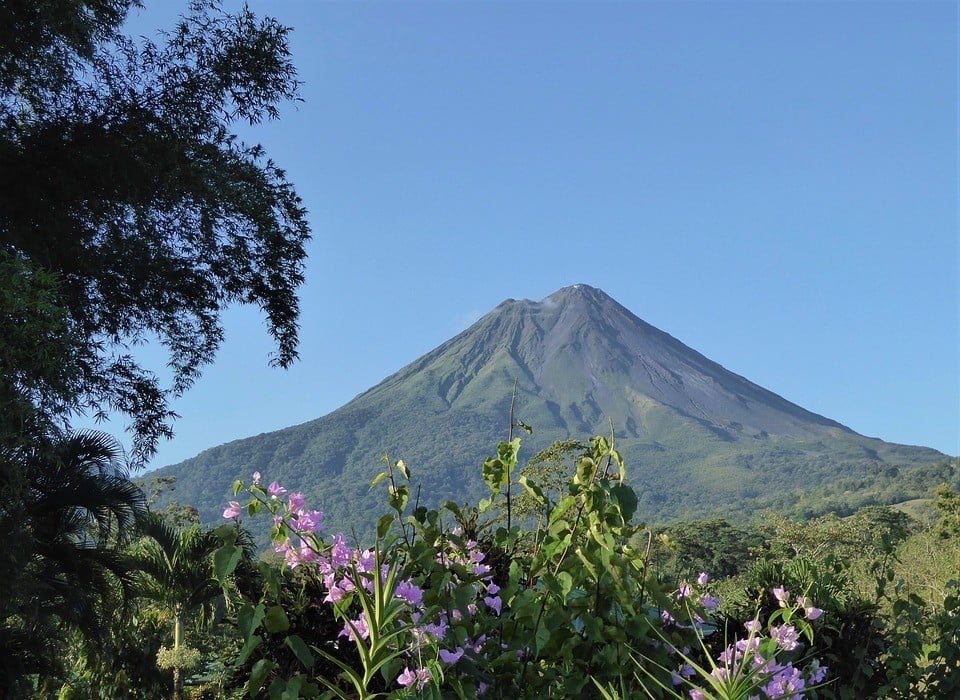 Disclaimer: Safety conditions change all over the world on a daily basis. We do our best to advise but this info may already be out of date. Do your own research. Enjoy your travels!
Updated July 2023
---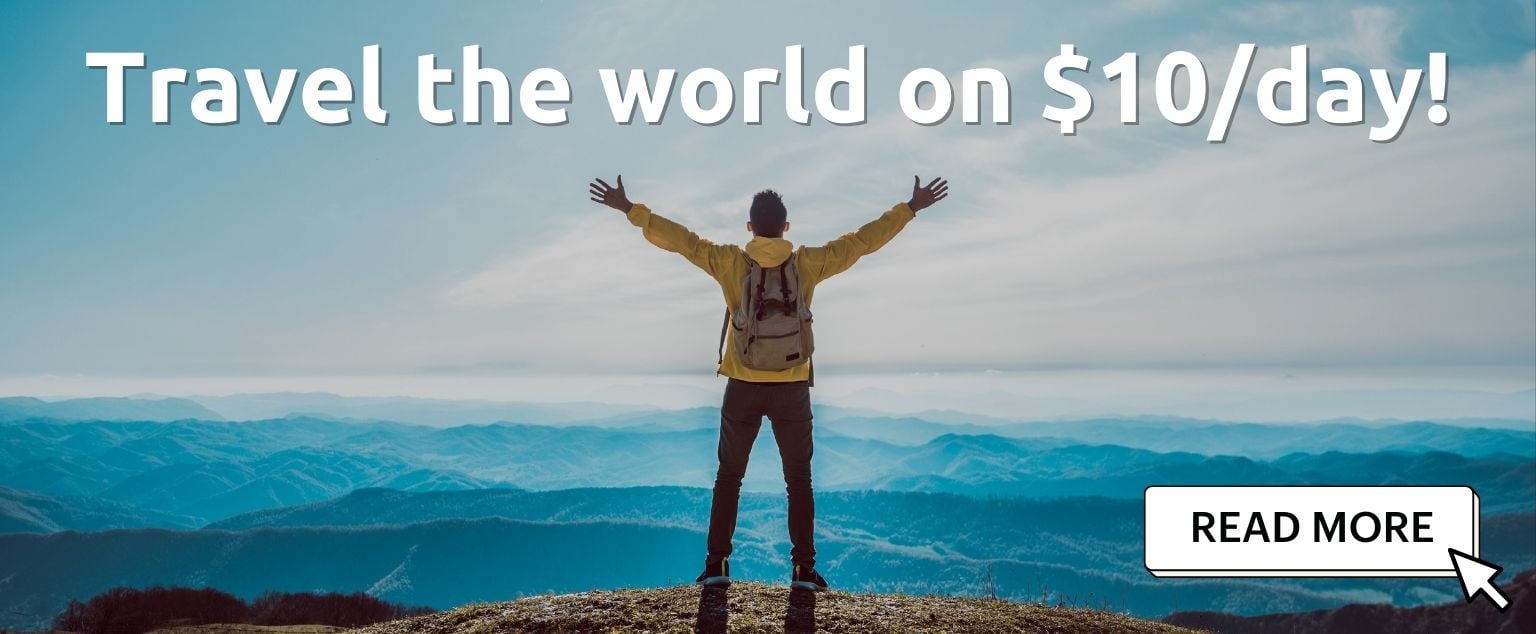 And for transparency's sake, please know that some of the links in our content are affiliate links. That means that if you book your accommodation, buy your gear, or sort your insurance through our link, we earn a small commission (at no extra cost to you). That said, we only link to the gear we trust and never recommend services we don't believe are up to scratch. Again, thank you!