Headed to Costa Rica for fun and adventure? (Of course, you are!) So obviously you're considering going to Santa Teresa. It's a bit off the beaten path for travellers to the country, but this old fishing village is where the jungle meets the Pacific coast is the ideal getaway. It's a year-round destination spot for surfers and adrenaline seekers looking to hit the waves and explore the natural terrain without the crowds. Sounds like paradise to me!
The main road along the coast is sprinkled with restaurants, bars, boutiques, and board shops. You won't be at a loss for a place to stay either as there are tons of options in the area. You can of course choose from swanky hotels and villas if you're feeling extra, but that'll likely cost a few hundred a night. Instead, hostels, guest houses, and bed & breakfasts are the ideal place to rest your head, meet a few new mates, and give your wallet a break at the same time. Sounds like a win-win to us!
Quick Answer: Best Hostels in Santa Teresa

Do You Want to Travel FOREVER??
Pop your email in below to get a FREE copy of 'How to Travel the World on $10 a Day!'.
What to Expect from Hostels in Santa Teresa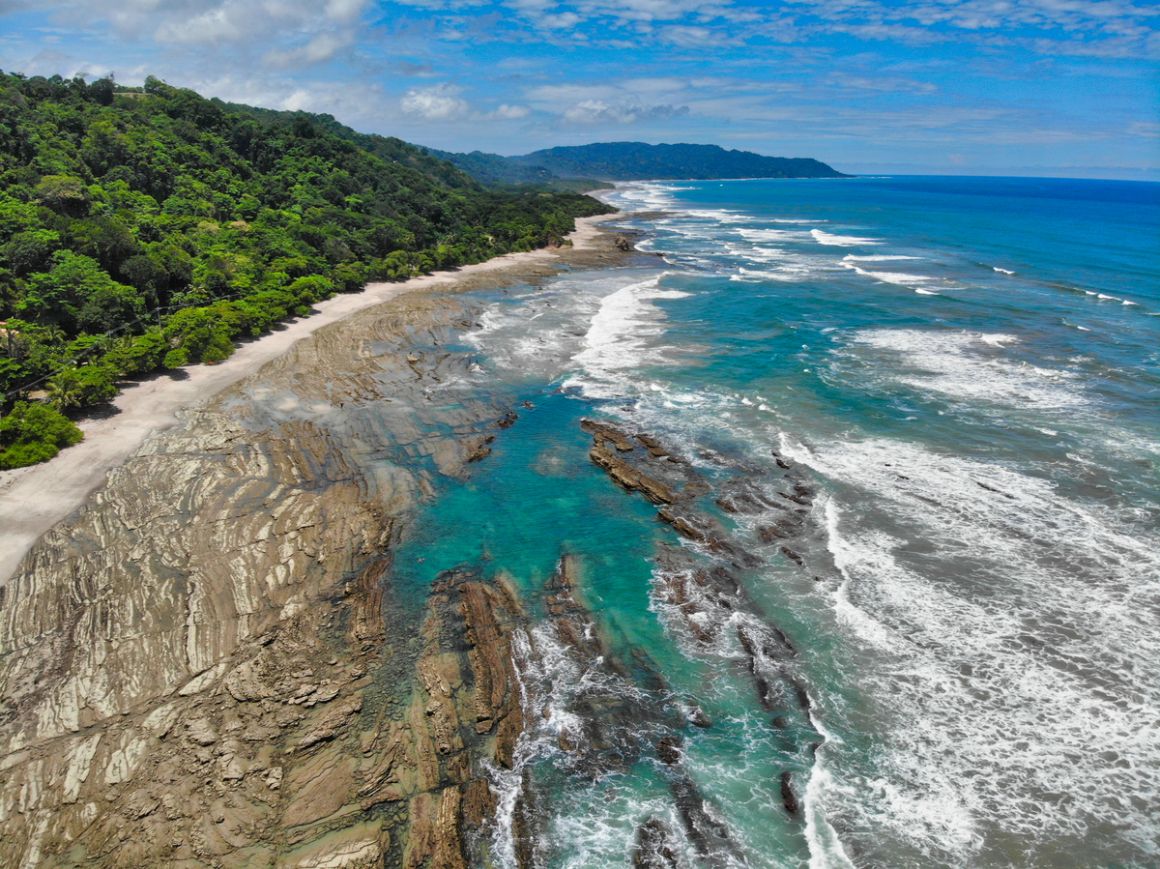 Staying in a hostel in Santa Teresa will save you hundreds on your travel budget for your Costa Rica backpacking adventure. What you save in money with hostels in Costa Rica, you make up for in experiences and social opportunities. Don't worry about compromising on the quality of your stay either. Hostels will bring the adventure straight to you at a fraction of the cost of staying in a hotel or vacation rental in Costa Rica.
Santa Teresa is all about having fun in the Costa Rican sun, hitting the beach and having unforgettable adventures. That's what makes it one of the best places to visit in Costa Rica and you're sure to have to time of your life here!
So it's awesome that this spirit has generated a bunch of hostels in the area, making it accessible for all budgets and travel styles. Many of these hostels also offer extra services like surf camps, board rentals, pools and yoga classes. This makes it so much easier to get involved in all the kickass adventures and activities, right from your accommodation. Even if you're a newbie or an experienced ripper, you can be sure to catch some waves here.
Many hostels are also much more environmentally conscious and aware of their unique natural surroundings and actively protect the natural beauty of Santa Teresa. Here you're surrounded by some of the best beaches in Costa Rica and most hostels have hammocks strung between the palm trees so you can take it all in andchill out after a day on the waves or in the jungle.
A number of hostels have their own cafe, restaurant, or tapas bar on-site. So you can sample the delicious flavours of Costa Rica without even having to leave your digs. Others have communal kitchens so you can save a colón or two by prepping your own meals alongside your fellow travellers.
As for the particulars, linen is usually included in the rate at hostels in the area, but you'll probably have to bring along your own towel. Some places don't even rent towels, but don't fret – you can pick one up at the shops in town, consider this when planning you're packing for Costa Rica.
Consider staying at one of the smaller places (hostels, guest houses, or bed and breakfasts) for a more authentic experience. Here, the owners create unique, intimate spaces that feel more like staying in someone's family home than a generic and sterile hotel. They genuinely want you to enjoy your time in Santa Teresa and will help you have the best experience possible on your trip around Costa Rica.
Flying into the area?
Then you're likely coming into the Tambor Domestic Airport from San Jose. It's the closest to Santa Teresa at roughly 35km away.
Once you've landed just hop on a bus to take you to town. Another great option is to travel by ferry around the peninsula from Paquera.
Once in town, most hostels are within walking distance of restaurants, bars, and (most importantly) the beach so there's no need to worry about getting around. If you're planning to rent a car, free onsite parking is the norm at hostels in the area. But be warned, the roads are a rough terrain of potholes!
Best Hostels in Santa Teresa
So, you've decided to come to Costa Rica. Check.
You're gonna stay in Santa Teresa. Check.
Realised a hostel is just right for you. Check.
So, you already know you're in for the time of your life in one of the best places to stay in Costa Rica!
Now, let's take a closer look at the top places to stay so you can check it all off your list.
Best Cheap Hostel in Santa Teresa – Hostel La Posada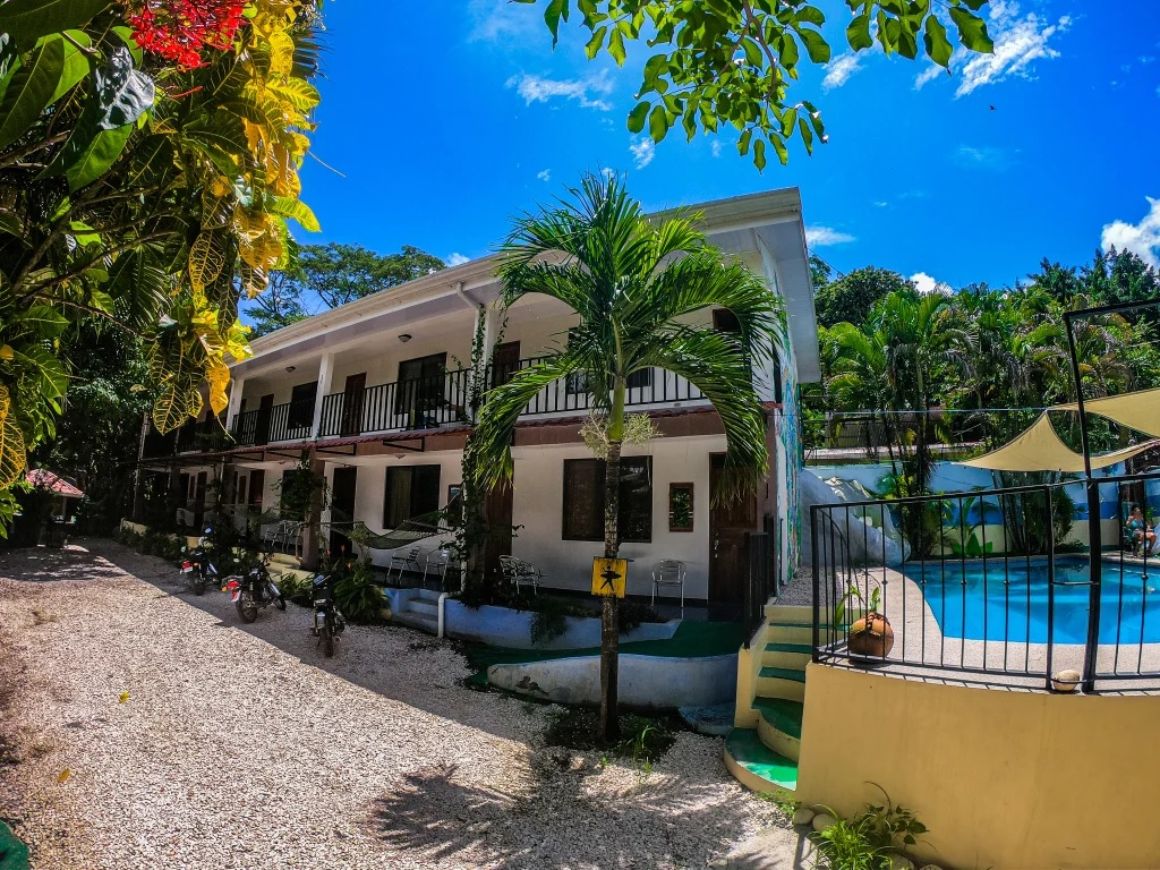 $
Dorms and Private Rooms
Free Breakfast
Pool
Hostel La Posada is all about the vibe. The friendly staff make everyone feel at home and when they offer free breakfast it puts everyone in a happy-go-lucky kinda mood. All this makes it easy to strike up a conversation with fellow travellers. At La Posada, it's so easy to make a new friend and get the ins on the best places to surf, party and explore. Staff are ready to help you arrange all sorts of incredible adventures in the region like canopy tours and trips to Turtle Island. It's a backpacker's delight for sure!
La Posada is set up as a traditional hostel with dorms and private rooms. As each dorm has its own bathroom, it's nice to share with only the five or six other guests staying in your room rather than everyone in the whole place. The communal kitchen and BBQ are great ways to enjoy a meal on a budget – save your money for a night out on the town or an adventure tour instead.
If you're interested in checking out what there is to do in town, you're in luck. La Posada is just a short distance to some of the best places to eat, drink, and be merry in Santa Teresa.
Why you'll love this hostel:
Pool table
Bar
Air Conditioning
You'll find an unbeatable chill vibe at La Posada. From relaxing swing in a hammock to a refreshing cocktail by the pool. Just hanging here is a treat. You'll definitely realise you've found paradise once you check in here.
If you're feeling too hot and want to cool off, dive into the pool for a quick cool down. Not only that but each room hasair conditioning too, so you'll sleep soundly for a day of adventuring ahead.
In the true hostel spirit, common spaces at La Posada are designed to create a sense of community among fellow travellers. So, jump into a friendly game of pool or strike up a conversation with someone at the bar – you're all mates now.
Best B&B for Couples in Santa Teresa – Bajo el Árbol B&B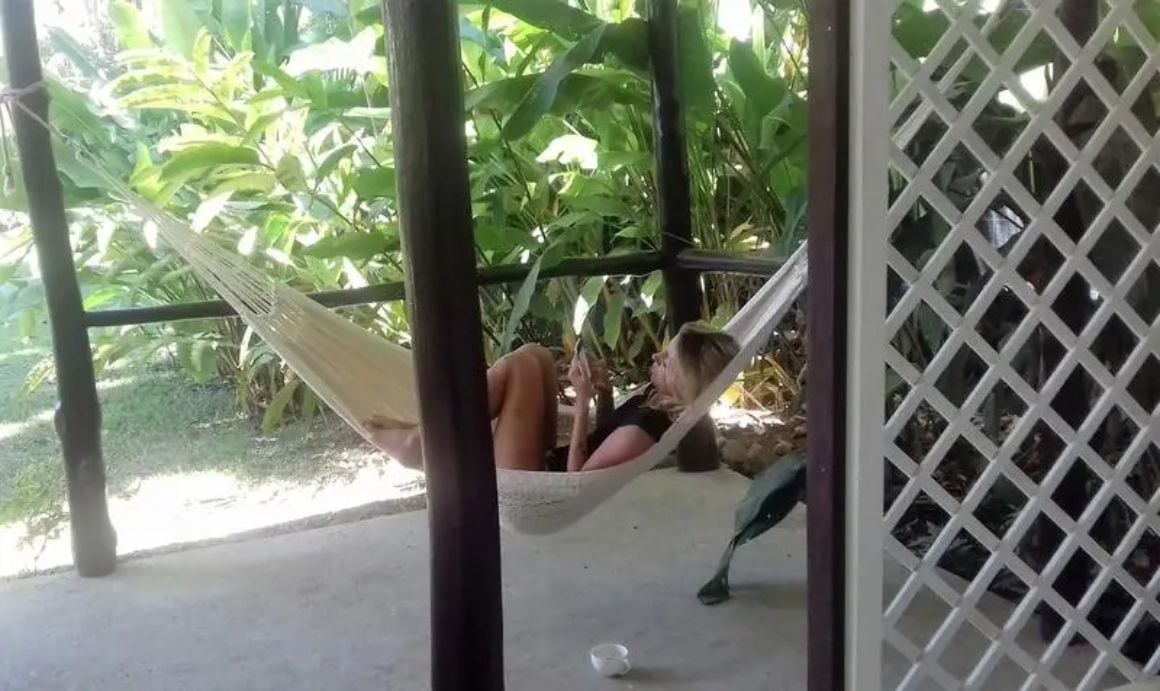 $
Private Rooms Only
Free Breakfast
Towels Included
If you're looking for a small, quiet place to stay with your partner in Santa Teresa but you still want to be in the centre of it all? Check out Bajo el Arbol B&B. This small bed and breakfast has a great charm and rates that are easy on the wallet, best of all it's close to everything the area has to offer.
The double rooms at Bajo el Arbol provide a private place for you and your partner to rest and relax. If you want a bit more of the outdoors, chill in the garden and layback in a hammock. When you're ready to hit the town, it's just a short walk to everything along the main street.
With only four rooms at the property, there's a real intimate feeling about staying at Bajo el Arbol. The best part is that with so few rooms in the place, it feels very quiet, peaceful and personal. The owners can instead spend time offering great advice to each guest and helping them organise their trip.
Why you'll love this hostel:
Cafe/Restaurant onsite
Quiet Location just off Main Road
Garden
Looking to grab a bite to eat or a drink to quench your thirst? But too exhausted after a day exploring all that Costa Rica has to offer? Get your fix with no travelling necessary. Escondido, the on-site cafe and tapas bar, will hook you up with whatever you want. Even sweeter is the fact that they'll do it with a 10% discount if you're a guest at Bajo el Arbol. So rest your tired feet and fill your belly with the best tapas in Santa Teresa. Yum.
Best Hostel for Surfers in Santa Teresa – Somos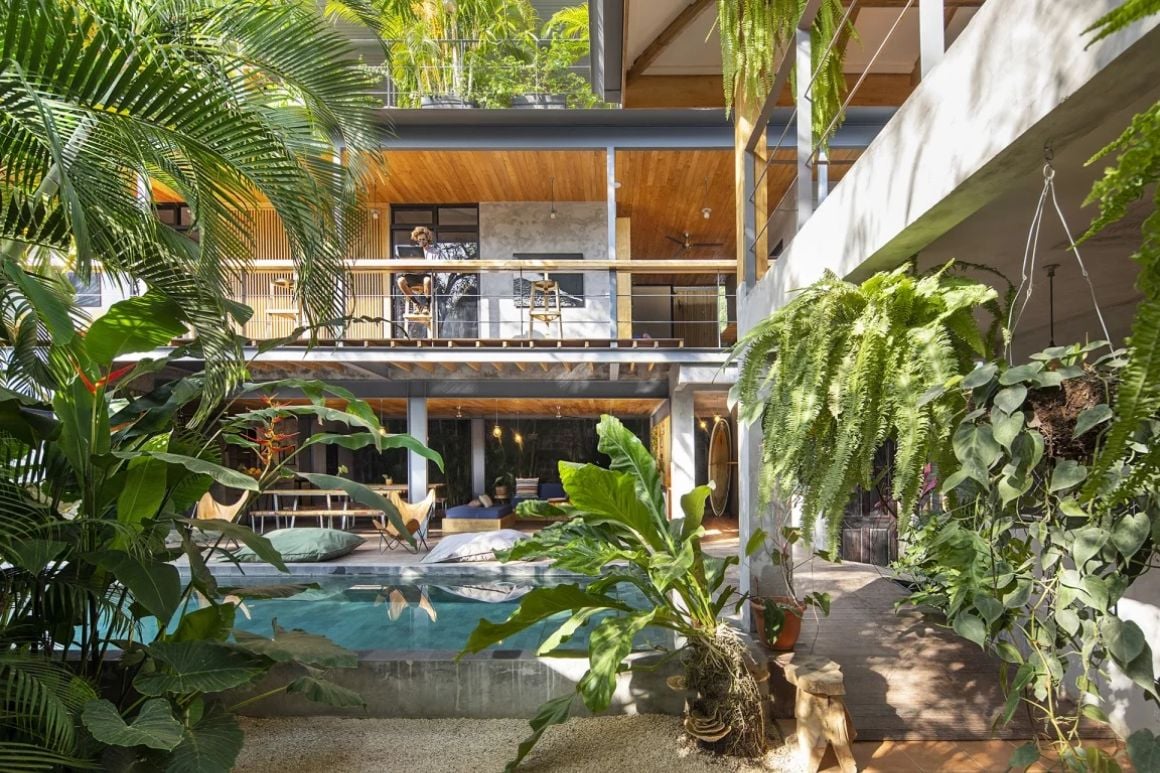 $$$
Dorms and Private Rooms
Pool
Air Conditioning
Somos is everything a surfer (expert or beginner) is searching for in Costa Rica: a cracking place, perfect location, and friendly faces that are pumped to ride that next wave with you. What could be better?
This awesome place hosts a beautiful interior surrounded by the beauty of the jungle, just steps from the white sands and waves. Sleeping options range from dorms to private rooms. Even the dorms give you more privacy than a traditional bunk set-up being pods that have solid walls on most all sides.
Likewise, private rooms are offered with a private, ensuite bathroom or if you want to save some money, a shared bathrooms. Choose the one that best suits who you are and what you need to recharge before heading out for an epic adventure again the next morning.
All this is why Somos is pretty damn popular, everyone's trying to get a piece of the action. Their rates are on the higher end for what you'll find in and around town because of this. But the price tag is worth the additional experience and unbeatable vibe and privacy here.
Why you'll love this hostel:
Surfboard Shaping Studios
Bar & Restaurant
Dorm Pods
The atmosphere of Somos is incredible. Created for adventure seekers, by adventure seekers, everything's made to a high standard – the look, the feel, the presence. When you're here you can just feel the energy. Everyone is looking to the next big wave.
That's not it either. The in-house board shaping studio offers custom boards made for the waves right outside the doors. There's also the on siteSamos cafe makes sure everyone is fuelled up for a day of surfing, alongside the good sleep you'll get here, you can give 110% on your next ride.
Go. Have fun. They've got your back!
Best Hostel for Solo Travellers in Santa Teresa – Lost Boyz Hideout
$$
Female and Mixed Gender Dorms and Private Rooms
Free Breakfast
Pool
Lost Boyz is where you want to be, especially if you're travelling solo. It's set up for guests to meet, mingle, and have fun. What hostels should be all about.
Not only have you got the choice ofdorms or private rooms at Lost Boyz, but unlike many other places in town, you can pick to stay in a female or mixed dorm too. The private rooms also have different options to choose from. Some have air conditioning and an ensuite bathroom. Let's say that again: air con AND your own private bathroom. Seriously, why bother with a hotel when you've got hostels like this!
Another option for private rooms are the cabins. There you'll feel like Peter Pan and the Lost Boys in your own Neverland garden. These are the ideal base for a relaxing and private stay in these stunning surroundings. Don't worry either, these cabins might look primative, but they come with a minifridge and power sockets too!
Located in the heart of Santa Teresa, Lost Boyz is close to literally everything including the beach (which we know is the most important thing when you're coming to town). This way you can hit the waves during the day, freshen up at the hostel and then head out for night time fun without missing a beat. A backpackers paradise!
Even better than the smooth transition from the day to stepping out for a night on the town, is that chances are the party is already happening at Lost Boyz. With an onsite bar with bangin' live music, this is where it's happening. So if you're on your own, you'll feel right at home with other guests.
Why you'll love this hostel:
Surf Camp
Currency Exchange
Book Exchange
We know you're coming to Santa Teresa to ride the incredible waves. Lost Boys will get you set up whether you're a newbie or looking to perfect your craft. Here you can rent a board or get involved with the hostels own surf camp. From one week to four, choose from different levels of intensity for your training. With the camp right on the beach, you can literally live the surf life right from your bed!
The cost of the camp comes along with key things like transportation, rashguards, and even a Lost Boyz T-shirt. Going for the higher end of camp you'll even enjoy things like a video analysis of how you're riding the waves, quad adventure or a trip to Isla Tortuga.
Lost Boyz knows what it's like to travel on a budget. They've got the things that make your time more enjoyable and easy to organise. Things like the currency exchange on site are super convenient and simple things like the book exchange are what we love about proper hostels. The backpacking community spirit is thriving at Lost Boyz.
Best Overall Hostel in Santa Teresa – Selina Santa Teresa South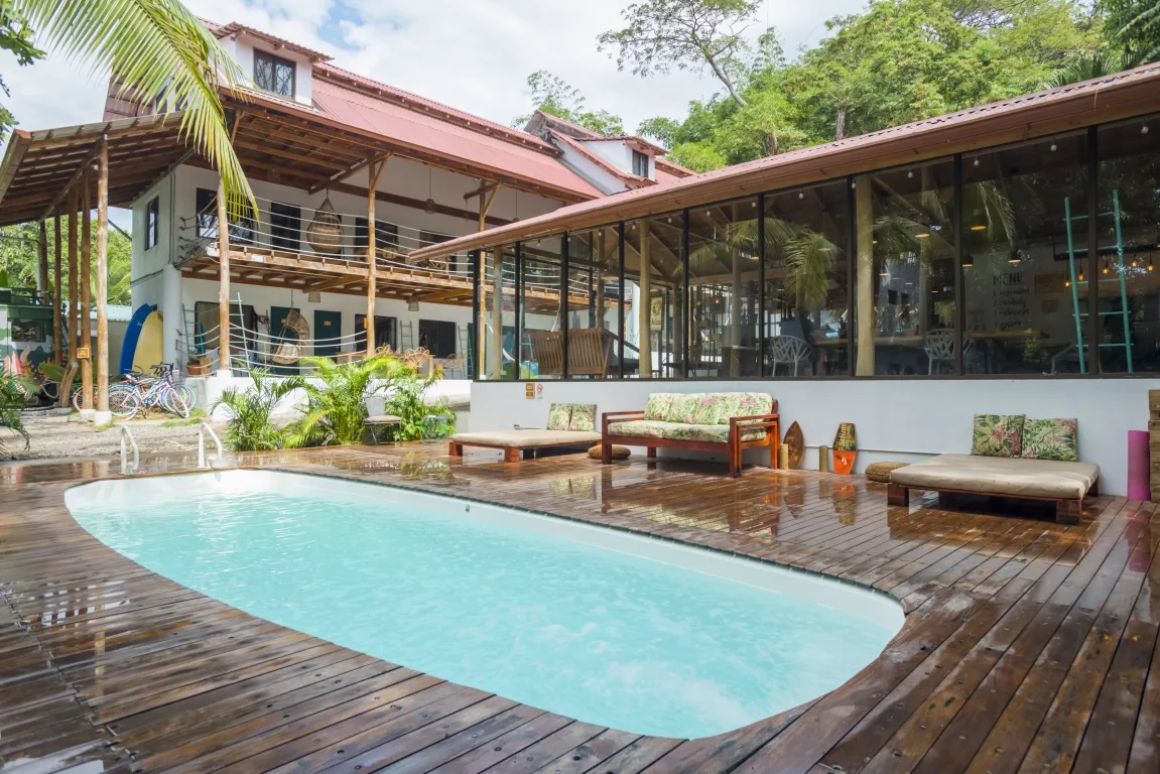 $
Dorms and Private Rooms
Pool
Pet Friendly
Selina South is just what you're looking for as a budget traveller. It just ticks all the boxes!
Want to keep costs low and bunk up with other travellers? Sure. Looking for your own private room? Got that as well! Travelling as a family or a group of friends? Book a private family room set-up for four people with a private bathroom, living area and a fridge. Hey, you can even bring along your best pal for your trip too (your dog obviously), when you book a private room – it's only a small additional fee for your pup to stay with you each night.
The location is perfect, you're close to just about everything. Most importantly, it's just a short walk down the trail to the white sands of the local beach. Check out its sister hostel too, Selina Santa Teresa North has many of the same awesome offerings in a slightly different location.
Why you'll love this hostel:
Coworking Space
Yoga
Surf Lessons
A stay at Selina South nourishes your mind, body, and soul. Living up to the Selina name, Santa Teresa South has so much to offer travellers, no matter what they're looking for.
Digital nomad living it up and working in paradise? Get it done in the relaxing coworking space. In fact, due to the low cost of living in Costa Rica, it's a great place for remove working.
Wanna cool off from the hot sun? Go for a dip in the pool or head to the beach.
Looking for a drink after a day out exploring? Quench your thirst with a cocktail at the bar. Did someone say 'Sex on the beach?!'
Need to perfect your form as you ride the waves? Join in on a Surf Conditioning Training class.
Recentring your chi at the top of your to-do list? Ground yourself in one of the yoga classes.
Get the drift? Selina has it all.
Selina Santa Teresa South is one of our favourites in Santa Teresa but they're not taking guests right now. We're not sure if they're closed for good but we hope they'll come back soon.
Best Eco-Friendly Guest House in Santa Teresa – Wavetrotter Guest House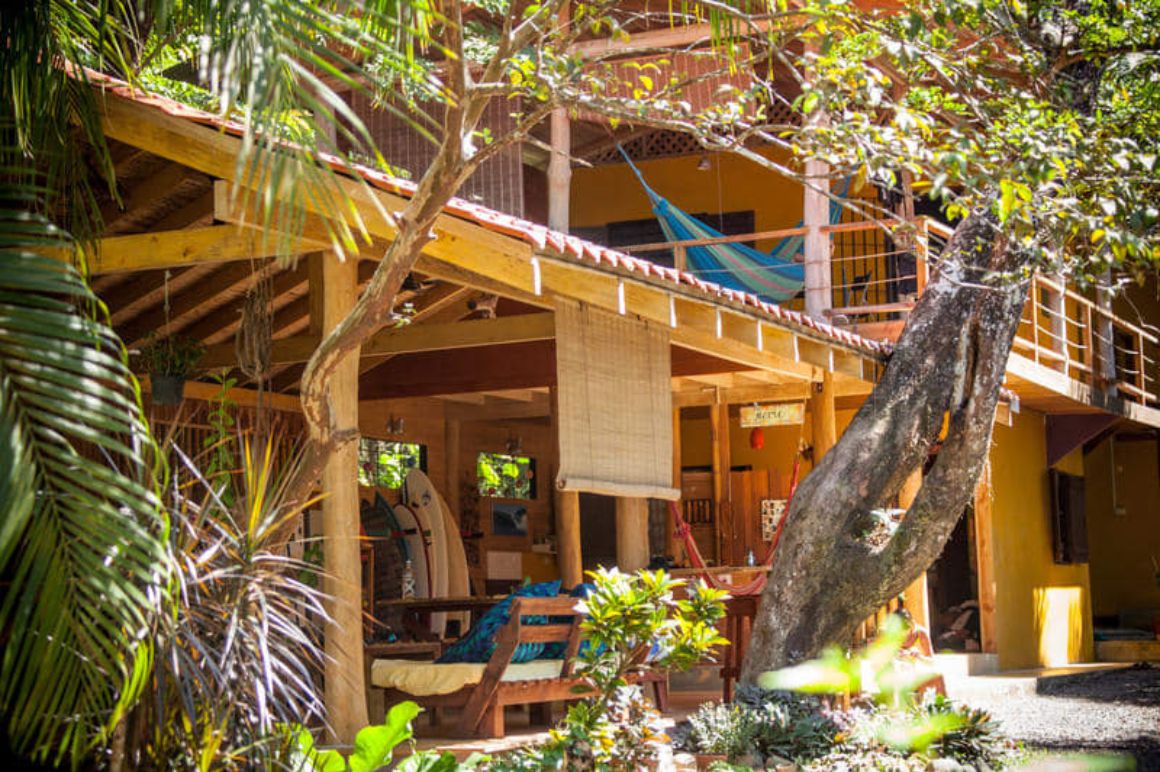 $$
Dorms and Private Rooms
Free Coffee
Bike Rental
You're coming to Santa Teresa to experience the glorious tropics, the stellar beaches and do some amazing hikes around Costa Rica. Why not get the real deal by staying in the jungle? Wavetrotter is a unique place that actually feels like you're staying in a tropical paradise… because, well, you are!
This family-run guest house is surrounded by the beautiful plants and vegetation native to the area, so it feels like you're in the jungle itself. Don't worry, you're in the solid structure of the guest house and only a short distance to all of the awesome things Santa Teresa has to offer (like the beach, restaurants, etc.) So, it offers the best of both worlds really.
The Quincho (communal space) is an awesome space where the indoors meets the outdoors. Walls don't confine you at Wavetrotter. Instead, the communal room has everything you need like a kitchen and dining space, but it's open to the beauty of nature on two sides. Chillin' in hammocks strung between the trees complete the feeling that you're truly one with nature. The proper Costa Rican experience.
Nestled in the jungle, Wavetrotter lives in harmony with its environment. They do everything they can to help preserve and protect nature – solar panels provide energy and hot water, recycling is king, and air conditioning is not an option. It's part of a movement in the country and a wide growing number of Eco Lodges in Costa Rica.
Why you'll love this hostel:
The Vibe
Board Rental
Family Run
The Vibe. We can't say enough about the vibe at Wavetrotter. It's an incredible place that you just have to experience to feel it. It's smaller than other hostels in town, but hands-down the chill and friendly environment beat 'em all. Everyone is so friendly and welcoming, there's a smile around every corner and the small size creates a more intimate atmosphere.
Although there are mainly private rooms at Wavetrotter, it's not really that kind of place. Instead, everyone enjoys the true backpacker's way of life – even if we're all travelling separately, we're all on this journey together. So pull up a chair, strike up a conversation, and make a new mate. You'll be happy you did!
Wavetrotter may be small in physical space, but it's enormous in heart. This family-run guest house makes everyone feel at home. If you're looking for something to do, don't hesitate to ask – they're there to help with local insight and a smile.
Wavetrotter Guest House is one of our favourites in Santa Teresa but they're not taking guests right now. We're not sure if they're closed for good but we hope they'll come back soon.
Santa Teresa Hostels FAQ
Travel Safety Tips for Santa Teresa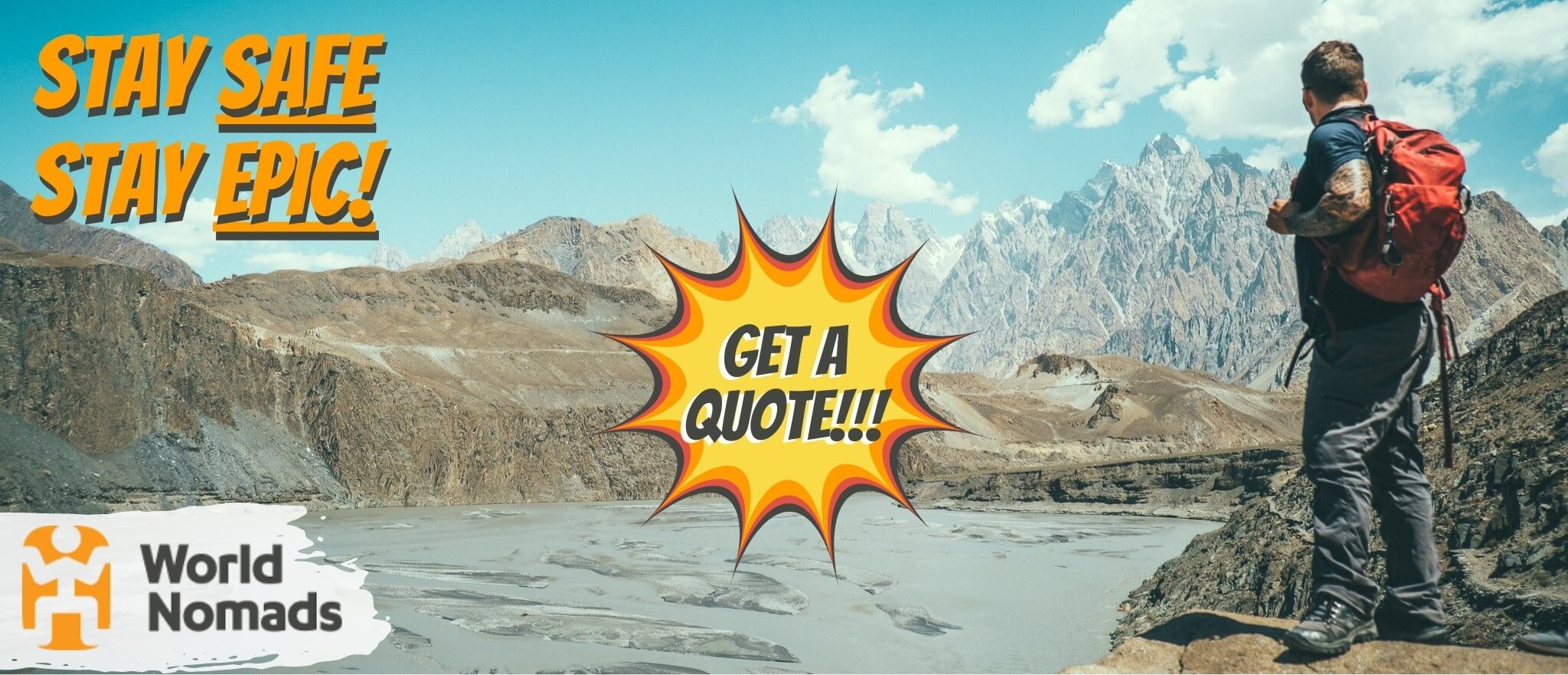 World Nomads' mission is to support and encourage travellers to explore their boundaries. They offer simple & flexible travel insurance, and safety advice to help you travel confidently.
They've been doing it since 2002 – protecting, connecting, and inspiring independent travellers just like you.
Get a quote below or read our in-depth review!
World Nomads provides travel insurance for travelers in over 100 countries. As an affiliate, we receive a fee when you get a quote from World Nomads using this link. We do not represent World Nomads. This is information only and not a recommendation to buy travel insurance.
Final Thoughts
There you have it. You're bound to find an awesome place to stay on our Best Hostels of Santa Teresa list. We think Selina Santa Teresa South does an epic job of meeting all your needs while you're in town – from yoga to surf lessons, they've got it covered. It's a one-stop-shop for a top class time in Costa Rica. No matter what place you choose from the list, you'll be hanging ten and enjoying your time in paradise.
---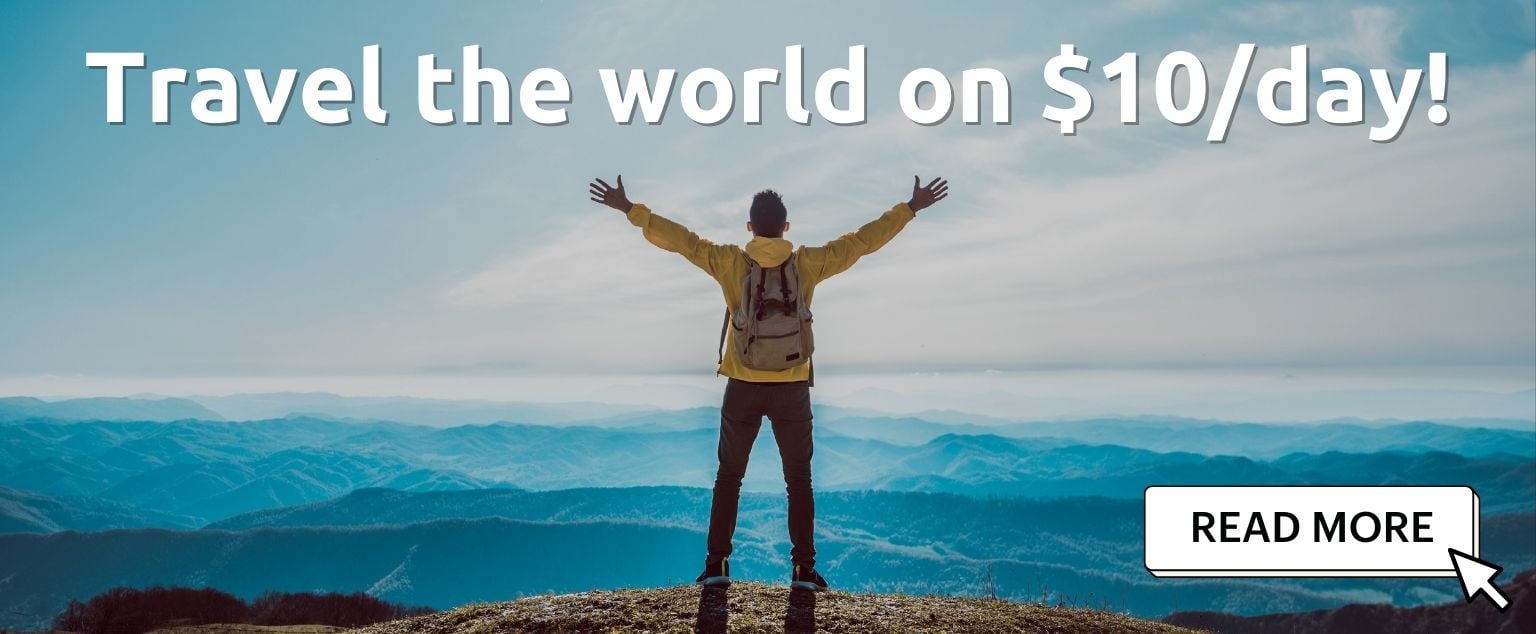 And for transparency's sake, please know that some of the links in our content are affiliate links. That means that if you book your accommodation, buy your gear, or sort your insurance through our link, we earn a small commission (at no extra cost to you). That said, we only link to the gear we trust and never recommend services we don't believe are up to scratch. Again, thank you!