Are the long winters starting to get you down? Are the much-anticipated summer months no longer living up to the hype? If you're struggling with the tediousness of modern Western life, of the pursuit of that extra dollar, it may be high time you switched things up.
What better way to escape the bitter cold, and the humdrum of daily life, than to pack your bags and begin living in Costa Rica. Say goodbye to the well-worn path, and say hello to adventure and unknowns.
Costa Rica has long been a haven to expats, thanks to being a paradise alongside political stability. Leave behind a high cost of living for enjoy stunning white sand beaches, luscious forests and a new culture to experience.
Now, moving to Costa Rica isn't as simple as booking a flight and arriving at the boarding gate. Especially for those that want to stick around long-term. Life changing decisions can't be rushed, and that's where we come in. Let us guide you through the cost of living in Costa Rica, covering everything from budgets to visas.

Do You Want to Travel FOREVER??
Pop your email in below to get a FREE copy of 'How to Travel the World on $10 a Day!'.
Why Move To Costa Rica?
From happening coastal towns and inviting villages, to epic scenery and pleasant weather – these are just a few of the reasons why Costa Rica is a backpackers haven, and much-loved among tourists. But, what is it really like to live here?
Living in Costa Rica will mean eco-adventures on your doorstep. The country is famed for its myriad of outdoor activities, including anything from white water rafting to zip lining across vast valleys.
However, adventures can only get you so far. Thankfully newcomers enjoy Costa Rica's welcoming culture, delicious cuisine, and the chance to enjoy life without the oft-repetitive structure of western life.
Compared to much of Central and South America, Costa Rica offers political and social stability along with safety. A part of this means Costa Rica is not as cheap to live in compared to Mexico, for example. Those coming from the USA or the UK can expect a lower cost of living.
Any new country always comes with drawbacks – Costa Rica is no different. There will be a language barrier, having a passable understanding of Spanish will help you settle in. Expats will also need to adjust to the slower pace of life. It is perfect for vacations, but can get frustrating when trying to go about day to day life.
Cost of Living in Costa Rica Summary
If you're thinking about moving to Costa Rica, it's important to know that the Central American country is one of the most expensive to live in the region. That shouldn't deter you, after all, you'll likely find a sharp overall drop in expenses. But, approach your move here with financial caution.
It's important to have a thorough understanding of everyday expenses in Costa Rica – from rent to groceries. The initial period of settling isn't always easy, so having a solid budget will go a long way. Prices will fluctuate from city to city – for example rent in San Jose is, on average, double that of Cartago.
The table below provides a basic understanding of the cost of living in Costa Rica. The numbers have been sourced from varied user data with the idea of a "comfortable lifestyle" in mind.
| Expense | $ Cost |
| --- | --- |
| Rent (Private Room Vs Luxury Villa) | $175 – $5000 |
| Electricity | $40 |
| Water | $10 |
| Mobile Phone | $15 |
| Gas | $55 |
| Internet | $40 |
| Eating Out | $7 – $45 |
| Groceries | $300 |
| Housekeeper (less than 10 hours) | $40 |
| Car or Scooter Rental | $100 – $500 |
| Gym Membership | $60 |
| TOTAL | $1200 |
What Does it Cost to Live in Costa Rica – The Nitty Gritty
With basic expenses covered, lets explore in further detail.
Rent in Costa Rica
Even after moving to Costa Rica, and leaving behind your previous life, there's a few annoying things that will come with you – including rent. It will continue to be your biggest expense, sorry to disappoint! Depending on what type of area and home you live in, your rent can be comparable to many medium sized cities in the USA.
The type of homes on offer will vary depending on where you choose to base yourself in Costa Rica. Most places will have the full gamut, from basic units in sharehouses, to luxury homes that feature outdoor pools and private gyms.
One major aspect of life in Costa Rica that will affect your rent price is whether you're by the beach, or in the mountains. For good reason, most expats choose the beautiful beach towns leaving mountain towns like Artenas with cheaper rent for a two-bedroom apartment.
It is quite common to find private, one bedroom aparments around Costa Rica for $400 a month. Rent can drop by half of that if you're willing to jump into the sharehouse life. Before you settle on the cheapest way to experience your new country, write down your goals.
Are you coming alone and on a tight budget?
Do you want to be among the hills, or by the surfbreaks?
Are you bringing your partner and kids?
Will you need to be close to public and private schools?
This is just the tip of the iceberg, but answering these questions will help you decide what type of accommodation and where to stay in Costa Rica, is best for you.
Costa Rica is a popular destination for expats. One of your biggest challenges, if you're after prime real estate, will be competiting with those that are in the same boat. It may be tempting to sign a lease prior to landing, but rental scams are common in Costa Rica.
It may test your patience, but looking for your new home on the ground is the best way to go. Skip the websites and make use of local realtor companies, search local classifieds or network among your new community.
The best time of year to search for property in Costa Rica is from June to August. During the off-season for tourism, you may just snag yourself a bargain. Signing a year-long lease can also help to reduce your overall rent.
Shared Room in Tamarind – $250
Private Apartment in Tamarind – $650
Luxury Villa in Tamarind – $2500
As we mentioned, it's best to avoid the internet and find your dream home on your own two feet. Once you've decided where you'd like to live, rent a Cost Rica Airbnb for a few weeks at a time. This will give you peace of mind throughout your house hunt.
Transport in Costa Rica
Getting around your local town, let alone the country, can be quite the mission for expats. Even those that have been around the block and have a good grasp of Spanish can struggle with the unpredictability of local transport.
In major cities like San Jose, there are numerous bus networks. Each are run be separate entities which can confuse you at the best of times, and in the worst case scenario leave you with long walks between stops. After a while you can learn to take the bad with the good. The good being that bus fares are very cheap, and will help you avoid driving among the dense city traffic and along the roads in poor condition.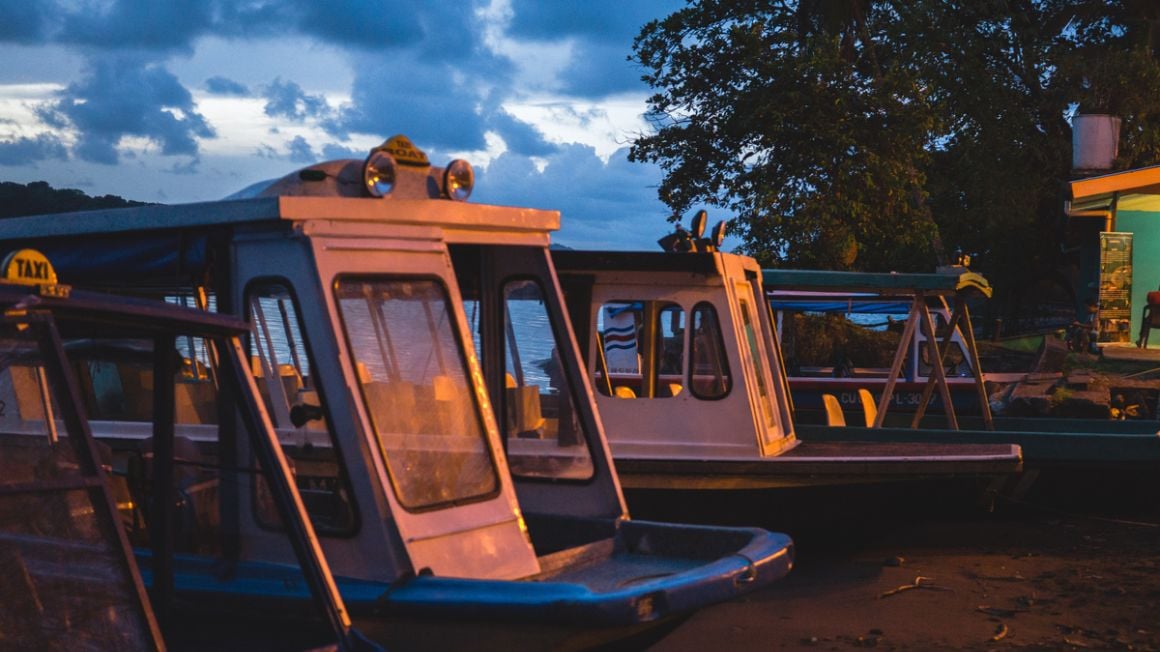 Taxis are readily found, and more organized but come at a higher price. It is worth paying if you regularly travel across town.
A focus for many expats is finding a home within a walkable area. Whether that be along the beach or in the downtown areas. This will allow you the chance to get about on two feet and avoid the issue altogether.
For travels further afield, you can travel by train or tourist bus between urban hubs. The bus terminal in San Jose even connects to international destinations like Nicaragua and Guatemala. The quickest way to travel around Costa Rica is by flying. Domesitc flights are fairly cheap, but tend to only service major tourist hubs.
Taxi Ride (Airport to San Jose) – $20
Car Rental – $100
Food in Costa Rica
Costa Rican cuisine is a product of its environment. Here, everything is grown. Among the rainforests are a bevvy of local farms growing all sorts of fresh vegetables. While the Pacific coast and the Caribbean Sea bring a variety of fresh catch into your local restaurants and markets.
Costa Rica enjoys a lot of similairites with Caribbean cuisine having their own take on classic rice and beans dishes, stews and beef patties. You will also get the chance to pick fresh fruit that grows on the side streets of many neighborhoods. Great food is all around you!
Inevitably, you'll be tempted to enjoy the tastes of home with many Western-style restaurants operating in Costa Rica. To experience the homegrown cuisine with influences from Europe, Africa and the Caribbean, eat where the locals eat.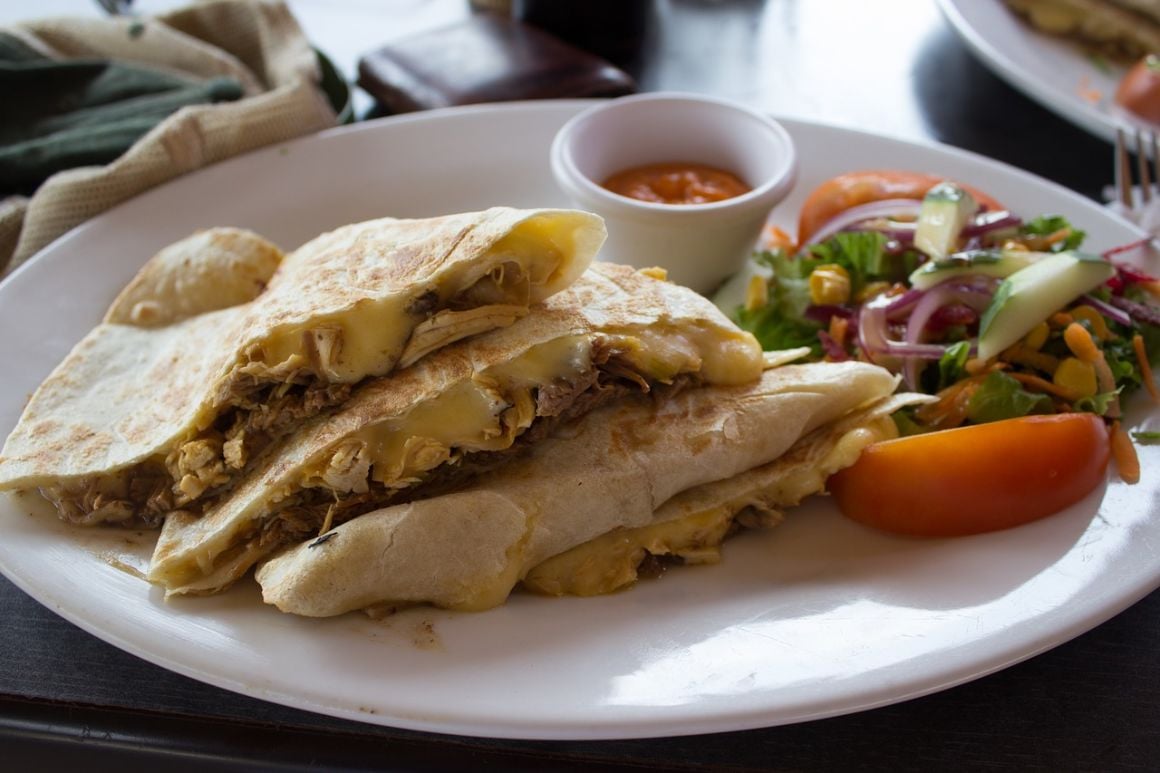 Two popular types of local "restaurants" include sodas and marisquerias. Sodas exist outside of local homes, where traditional cusine is served include the casados (veggies and meat) which can cost around $6. If you love your seafood then trade sodas for marisquerias. They're essentially the same, except the latter specializes in seafood. Arroz con Mariscos (mixed seafood with rice) will set you back around $9.
There are several major grocery stores in Costa Rica that will cover your everyday needs. Auto Mercado is a common chain, and PriceSmart is the local equivalent of Costco. But, to really embrace your new home, visit your local Ferias del Agricultor (farmers market) held on Fridays, Saturdays and Sundays.
Rice (1Kg) – $1.25
Eggs (dozen) – $2.40
Milk (1 litre) – $1.30
Bread – $1.50
Apples (1Kg) – $3.80
Bananas (1Kg) – $1.25
Tomatoes (1Kg) – $1.85
Potatoes (1Kg) – $1.80
Drinking in Costa Rica
Tap water in Costa Rica is generally safe to drink, especially in developed cities and coastal towns. However, if you're within a remote or undeveloped area, it's best to be cautious and boil your water to refill your reusable bottle.
In supermarkets, 1750ml bottle of water will cost around $1.70, while you may prefer to load up on a 24 pack which costs about $14.
Alcohol around Costa Rica is sold within major supermarkets, convenience stores and specific liquor outlets. Alcohol in popular tourist areas will be more expensive than in rural regions. Grabbing a pint at a local bar will usually cost around $2, even less during happy hours. A six-pack of a local beer brand like Imperial can cost between $8-$10.
Alcohol tax is high in Costa Rica. A great way to save on alcohol, especially spirits, is to shop at duty free stores. You will discover significant savings that will have you enjoying a pina colada guilt free. A local supermarket can sell vodka for around $30, but a duty free store will have it for less than $20.
Why Should You Travel to Costa Rica with a Water Bottle?
Whilst there's a lot that we can do when it comes to traveling responsibly, reducing your plastic consumption is one of the easiest and most impactful things you can do. Don't buy one-use water bottles, don't take plastic shopping bags, and forget straws. All of this just ends up in landfill or in the ocean.
Keeping Busy and Active in Costa Rica
Once you've settled into life in Costa Rica, don't get graduation goggles and lose sight of what made you want to move in the first place. You've come to experience a new culture, a new slate of adventures, and witness the beautiful scenery. As you know, there's so much to do and see in Costa Rica, it is often called the eco-tourism capital of the world.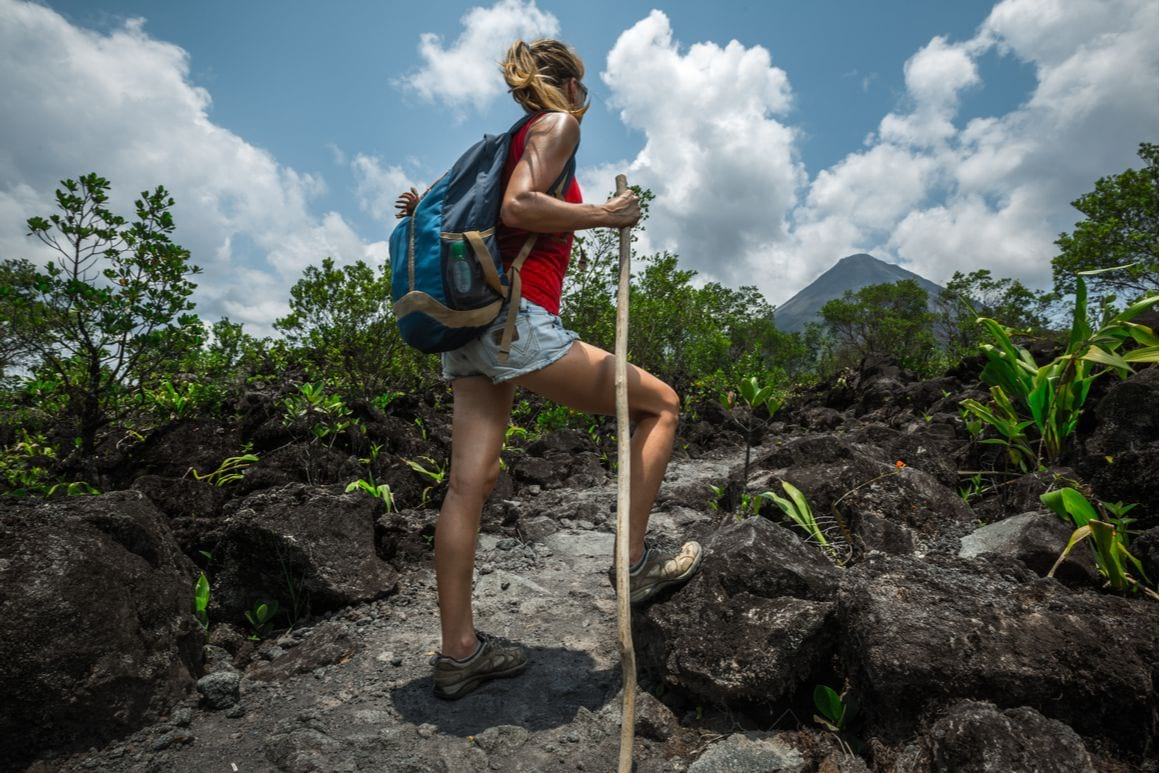 Depending on where you've settled, you may be by the beach and surf, or among the mountains. There's bound to be something that suits your personality from yoga to hiking. The major drawback to experiencing much of Costa Rica's beauty, is forking out the same price as tourists. Mingling in the community with locals and expats can go a long way to cutting back on these expenses.
Surf Lessons/Buy a board – $45/$250
Gym Membership – $60
Yoga Class – $10
San Jose Walking Tour – $40
Cooking Class – $45
Learn Spanish – $30/class
School in Costa Rica
Compared to Latin America, Costa Rica has a high quality education system. Public and private schools follow a curriculum created by the government, with a strong focus on beginning education in early childhood.
After the civil war ended in 1948, the funding for the army moved towards education. Public schooling is free and ranks well globally. However, students will face a heavy language barrier if they don't speak Spanish. This will restrict a large portion of expats from public education. In order to sign up for free public schooling, newcomers will need a visa that grants residency.
Private schools exist in solid numbers throughout Costa Rica. The main benefit of private schooling will be a stronger emphasis on English, and smaller classrooms. Private schooling will also be more lenient to expats without residency visas.
Private school costs range from $1500 to $3000 per term.
Is This the Best Backpack EVER???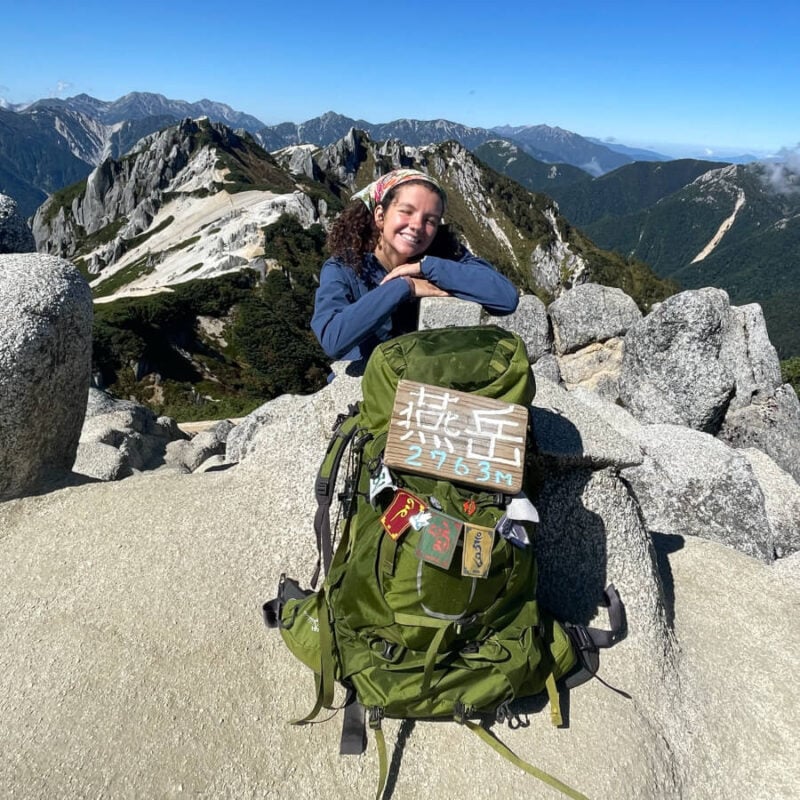 Medical Costs in Costa Rica
One part of what makes Costa Rica such a popular destination for retiring expats is the quality local healthcare. Among the white sand, Costa Rican beaches and towering mountains are some of the best health facilities in Latin America.
If you're planning on moving to Costa Rica, you will be able to access the government-backed universal healthcare system, otherwise known as the CCSS. If you're living and working in Costa Rica you will need to make contributions to the system in order to receive treatment in public hospitals, and subsidized precription drugs.
Even you don't have residency, you can still access the CCSS in an emergency.
The public system has served Costa Rica well, but it can be overstretched. For this reason, expats and many locals balance public and private healthcare. The private system cuts wait times, provides a higher quality care, and you'll have access to more English-speaking doctors. Compared to other parts of the world the private system is inexpensive.
SafetyWing offer a monthly healthcare plan which covers Digital Nomads, expats and long term travellers. We have been using it ourselves for a while now and find them to provide great value.
Visas in Costa Rica
Costa Rica has rather lax policies when it comes to tourist visas for international travelers. Citizens from a large number of countries are allowed to travel to Costa Rica without a visa, with stays up to 90 days allowed. Some of these countries include the USA, UK, Australia, Spain and South Korea. But, that's just scratching the surface.
If your country isn't on the list, it's likely that it appears on a second set that allows visitors to stay in Costa Rica without a visa for up to 30 days. Travelers can then make border runs to Nicaragua or Panama, and begin the clock again. But it must be said, that this isn't a reliable long term solution and you won't be able to work. That technically includes online work by digital nomads.
For those that want to start life anew in Costa Rica, there are several visas that grant working rights and residency. In the hope of attracting more expats and investment, they have made it easy to move – if you tick the boxes.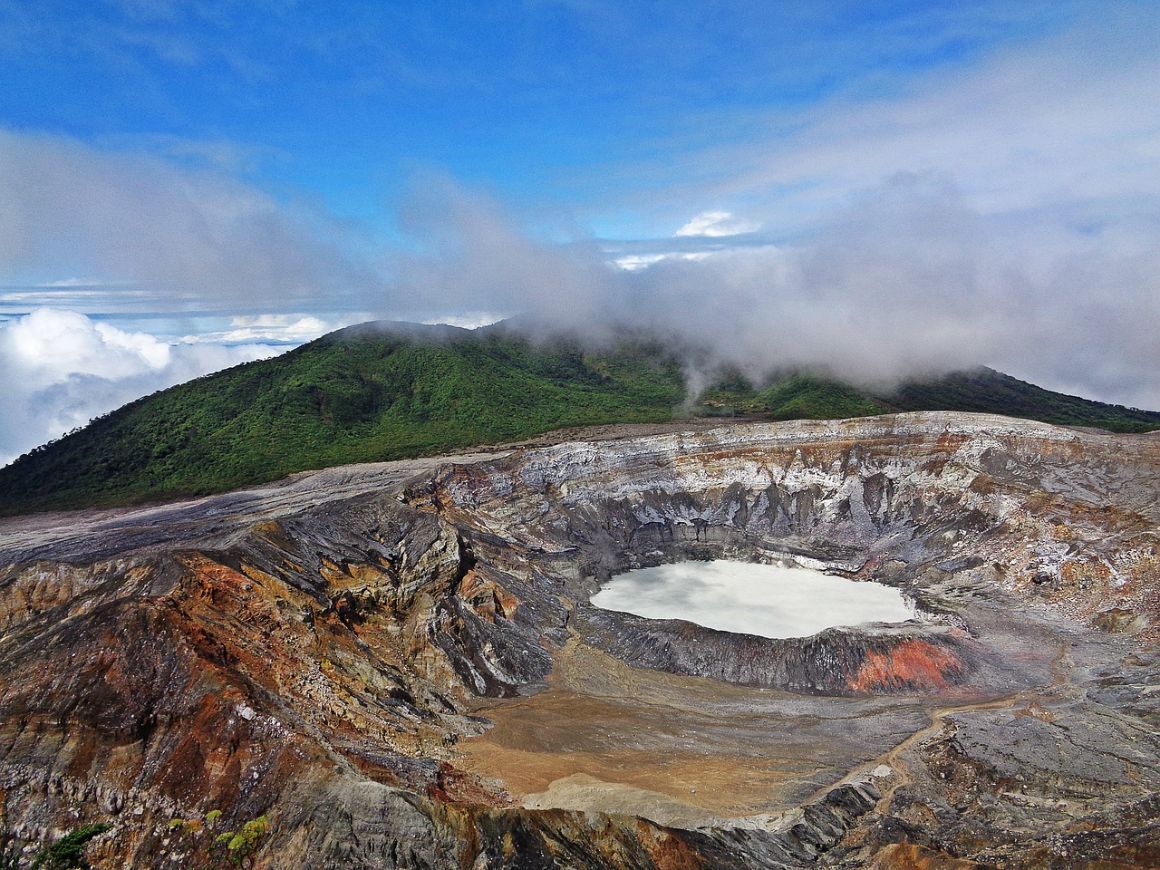 Two common visas for retirees are the Pensionado and Rentista programs. The former requires proof of a lifetime pension of at least $1000 per month. This won't allow you to work, although you can own companies in the country.
The Rentisa Program is for those without a fixed pension, and requires proof of $2500 for the previous 24 months. Or, a deposit of $60,000 into a local Costa Rican bank. The Rentista visa is preferred for those with 401ks/SIPP/Superannuation which isn't counted as a pension.
Lastly is the Inversionista Program. This is a popular option for those that don't qualify for the above, but has a significant chunk of change to invest in the local economy. Keep in mind that this can be as simple as buying a home worth at least $150,000.
There are basic work visas for Costa Rica. Expats will need a strong connection with a local company in order for them to sponsor the visa, and convince immigration a local worker couldn't do the job.
Banking in Costa Rica
Costa Rica has state and private owned banks. When you're planning to open a bank account, it pays to know the difference. Opening an account in Costa Rica is a lengthy procedure with a lot of paperwork and, in the majority of cases, you will need to appear in person.
It's common for expats with residency to open an account with a private bank. These come with greater customer service, and greater likelihood of English-speaking staff. However, you will have to wait a certain length of time before you're eligible to open an account. The process, usually done in person requires a lot of paperwork including proof of address, income, statements and ID.
State owned banks allow non residents to open a bank account. Even if you aren't planning on working, having a local account will take a huge weight of your shoulders. It helps out a lot when paying for everyday expenses like your electricity and internet. You can do this online with as little as a passport and a phone number.
The benefit of state-run banks is the amount of ATMs on offer which dwarfs that of private banks. Major state-owned banks include Banco Popular and Banco de Costa Rica. Prominent private banks are BCT, Imrosa and BAC San Jose.
As you settle in, try and get your new debit/credit card as soon as possible. Until you do so, you may rack up large exhange fees on your home card. To avoid this as you wait, transfer funds to a Payoneer or TransferWise travel card.
Taxes in Costa Rica
Whether you have residency or not, you will be liable to pay taxes in Costa Rica if you have been in the country for six consecutive months within the tax year. The tax year runs from October 1 to the end of September.
Costa Rica will only apply tax on your locally sourced income. This will automatically come out of your income if you're an employee. Social security and income taxes are paid to the government monthly, so you don't have to file your own taxes. If your self employed, you'll need to file your own taxes and eventually lodge a tax return.
Keep in mind that although you're now living in Costa Rica you may be liable to pay taxes within your home country. To keep this above board, get in contact with an international tax representative.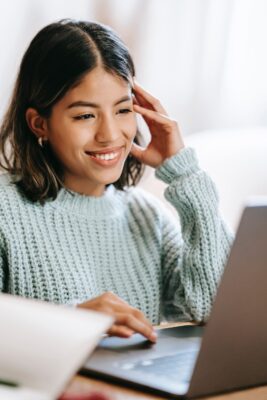 Earn $$$ ONLINE Whilst Travelling the World!
Keen to live the digital nomad dream while travelling the world? Who the hell isn't?
Teaching English online is a surefire method to earn a consistent income on the road. Work from anywhere, change some lives, and earn some dollaridoos while you do it!
Check out this detailed article for everything you need to know to start teaching English online.
Embarking on a fresh start to a new country is a worthy adventure, and one that we all hope reaches our lofty expectations. Like any major move, it's a big investment and comes with a lot of hidden twists and turns. Notably, unexpected costs.
As the name suggests, unexpected costs are unpredictable, and dance just out of reach so we can't see what they are. This part of our cost of living in Costa Rica guide is all about shining a light on these hidden hurdles. We want you to start thinking out of the box, so you're ready for whatever comes your way.
Costa Rica may be a beautiful place to live with a great work/life balance, but inevitably, you may want to bring along some creature comforts or additional luxuries. Maybe your expensive headset broke and you need a replacement..
It's likely that you'll have to import many of these goods into Costa Rica. To try and promote local wares, the government, like many others, has established an import tax that can range as high as 50%, depending on the item.
That's one prominent unexpected cost. Another is a flight home. Although you may have planned to live long term in Costa Rica, your family and friends remain back home. There's always a chance you may need to purchase an emergency flight.
Flights to North America are inexpensive, but to Europe and Asia you may be looking at around $1000 or more to avoid multiple layovers. Having a moat around your savings will help you mow down the random expenses that appear on your path, and help you settle in with greater success.
Insurance For Living in Costa Rica
Costa Rica is often labelled as one of the happiest places on earth. It's a large reason why expats move here long-term. The nation has a low violence rating, especially when compared to the surrounding region and South America.
However, petty crime is still prevalent in Costa Rica, whether that be in remote towns or highly-populated tourist areas. As you get used to your new environment you'll also notice the roads can also be in poor condition with unpredictable driving.
This is all to say, that bad things can happen and accidents can occur. Having some insurance will help limit unexpected costs from these events. SafetyWing's health insurance is our pick with great coverage to suit all budgets.
Month to month payments, no lock-in contracts, and no itineraries required: that's the exact kind of insurance digital nomads and long-term traveller types need. Cover yo' pretty little self while you live the DREAM!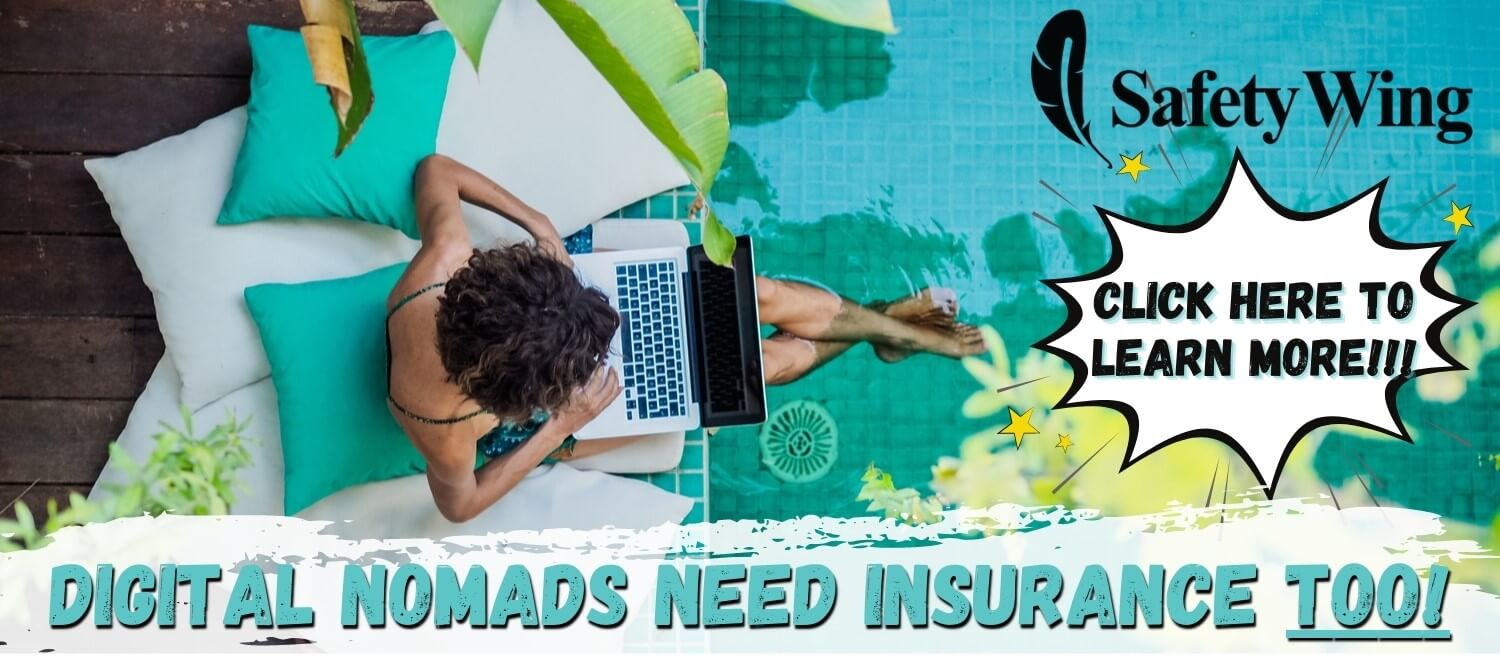 SafetyWing is cheap, easy, and admin-free: just sign up lickety-split so you can get back to work! Click the button below to learn more about SafetyWing's setup or read our insider review for the full tasty scoop.
Moving To Costa Rica – What You Need To Know
Now that we have gone over the cost of living in Costa Rica, you should have a solid idea of whether this move is the right one for you. If we haven't scared you off, let's look further at what life is like on the ground.
Finding a Job Costa Rica
Working in Costa Rica will come will numerous hurdles for expats to jump over. To begin with, you will need to apply for sponsorship from your home country, with local business having to prove they can't fill the spot with local citizens before granting you a visa.
Local industries predominantly include manufacturing and agriculture. At the base level, wages in Costa Rica are minimal, with an average salary of $450 per month. For this reason, a lot of expats who want to work in Costa Rica will pursue a career with international companies that have a base in the country.
Another common avenue is tourism, one of the biggest industries in Costa Rica. English-speaking guides and divers are often in high demand. Knowing Spanish will also help a lot.
English teaching is another popular choice for expats. Pay is above average, and can range between $600 and $1000 per month to teach at local schools. Most schools won't require you to have a degree to teach English in Costa Rica, just a TESL and some on-site training.
Where To Live in Costa Rica
Costa Rica has a long history of being a welcoming place for expats and retirees. There are well-established communities in various parts of the country. Whether that be among the hills or along the coast.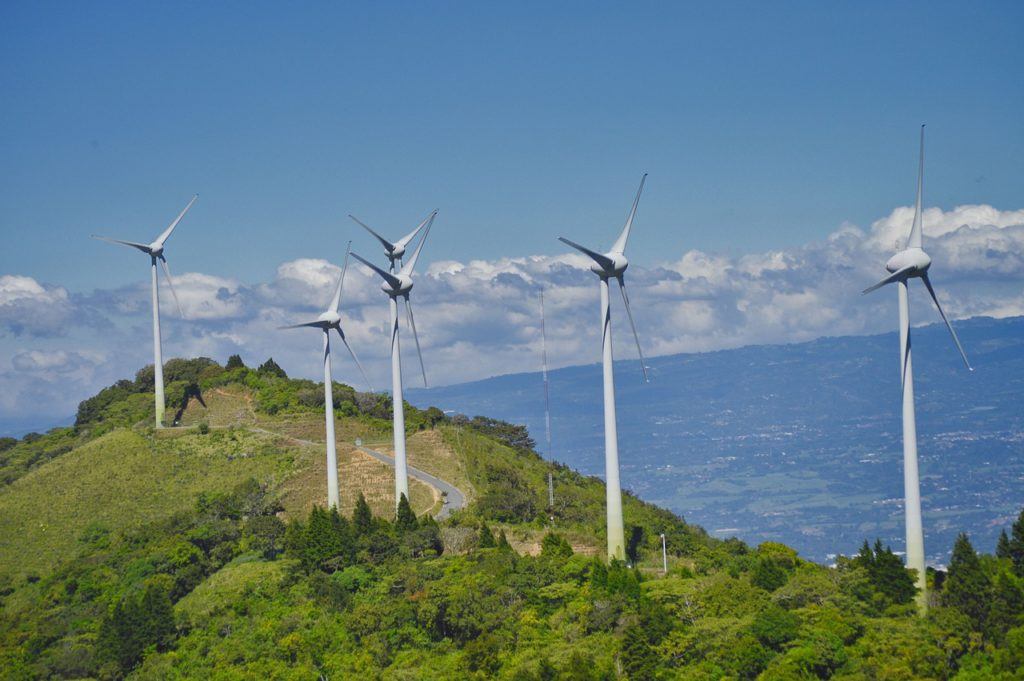 Many choose the idllyic lifestyle of everyday sunsets by the Pacific Ocean, however that doesn't mean you have to follow the crowd. The beach may be where you end up, but it always pays to do a little recon of your own before you settle down.
With that in mind, here are five popular cities to live in Costa Rica. Each with something different to offer.
Atenas
Straddled between the beautiful beaches and the country's biggest city, Atenas is a great place for families looking to relocate to Costa Rica. It's a small town with a small town energy. Those looking for an exciting nightlife should look elsewhere, but if you're searching for a quiet and safe life for you and your kids, then Artenas could be the perfect spot.
There are several large gated communities to choose from, while the proxmity to San Jose is great for shopping, healthcare and travel.
Best Area for Families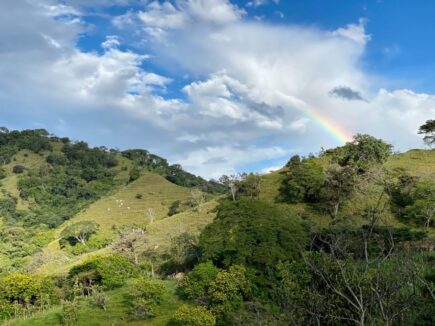 Best Area for Families
Atenas
If you're looking for a slow, small time atmosphere, Atenas is the perfect place to base yourself in Costa Rica. Ideal for families, and retirees, it is a safe area with lots of gated communities to make your home.
Cartago
One of Costa Rica's most historic cities, Cartago has a large population but fewer expats – this could be because of the cooler climate inland from the coast. Cartago was a Spanish colonial city, and was once the home of the Costa Rican government.
Many historical buildings remain, including the stunning Basilica of Our Lady of the Angels. Cartago is only an hour from San Jose allowing easy access to city amenities, while it also has many government buildings within 15 minutes. Great for getting any beauracracy out of the way.
With national parks and valleys surrounding the city, Cartago is a great place for those that enjoy the outdoors.
Best Historical City for Expats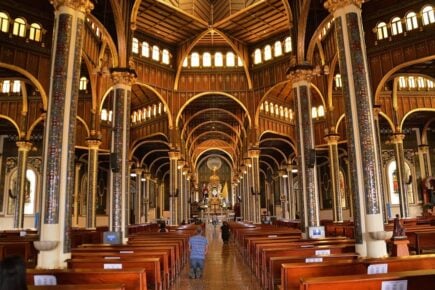 Best Historical City for Expats
Cartago
With fewer expats and surrounded by national parks, Cartago is a beautiful place to live for those who love the outdoors. Spend your weekends hiking and exploring after a week of working hard.
Escazu
Another family-friendly place to live in Costa Rica is Escazu. Just outside of San Jose, it is an upscale suburb with great access to public and private schools.
Becuase of its connection to the "big smoke", Escazu also has a lot going on from dining and shopping, to entertainment. It's considered to be one of the trendiest neighborhoods around San Jose, with a lot of expats to connect with. There is a larger number of local hospitals, but you'll also find housing to be more expensive here than elsewhere.
Trendiest Neighborhood in Costa Rica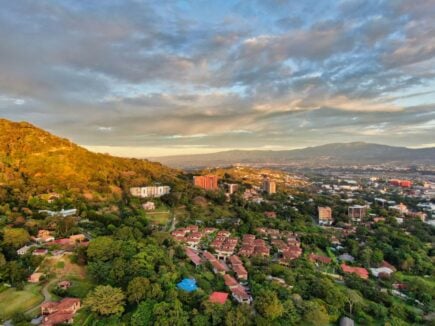 Trendiest Neighborhood in Costa Rica
Escazu
Great for families and young expats, Escazu is located just outside San Jose with lots of restaurants, bars and shopping options. Although housing is slightly more expensive, the amenities close by and proximity to the bustling town makes it worthwhile.
Tamarindo
Within the Guanacaste region, Tamarindo is one of the more well-known towns in Costa Rica. This is because of Tamarindo's famed beaches, surfing, fishing and diving. The golden beach has been welcoming tourists and expats for decades.
Expats will find an established community, but you'll have to get used to the level of tourism here. There are dozens of great restaurants, beach houses to rent, with amazing year-round weather. Tamarindo is a great place to go to work as a diver, or simply kick back and watch the world go by.
Thriving Tourist Area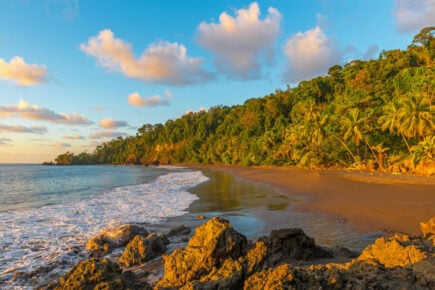 Thriving Tourist Area
Tamarindo
For those who love the hustle and bustle, and want to be part of the tourism industry, Tamarindo is the place to be. Not only are there magnificent beaches, you can spend your days meeting tourists, enjoying great amenities, and soaking up the beauty of the area.
Jaco
Speaking of tourist towns, Jaco is Costa Rica's O.G. Like Tamarindo, the scenic town is renowned for its perfect beaches, towering palms, and great surf. Jaco also has a happening nightlife, and is a popular destination with younger backpackers.
Playa Jaco is the main hub, with world class surf, framed by dense green forests. Beyond the beach are plenty of bars, dining and entertainment. Although there are a lot of expats here, it's not the place to relax and contemplate.
Area with Lots of Hustle and Bustle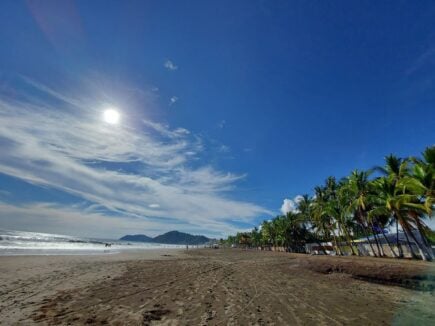 Area with Lots of Hustle and Bustle
Jaco
Much like Tamarindo, Jaco is a thriving tourist town with lots of amenities, things to do and everything you need for a busy day-to-day life. If you are looking for a role in tourism, or want to wile the time away on the beach, Jaco is a perfect home.
Costa Rican Culture
Wherever you land in Costa Rica, you'll inevitably hear the words "pure vida". A term with multiple uses in local culture, including thank you, or a warm goodbye, with the literal translation meaning "pure life".
Costa Ricans are a friendly and welcoming people, whether that be to expats or strangers across the street.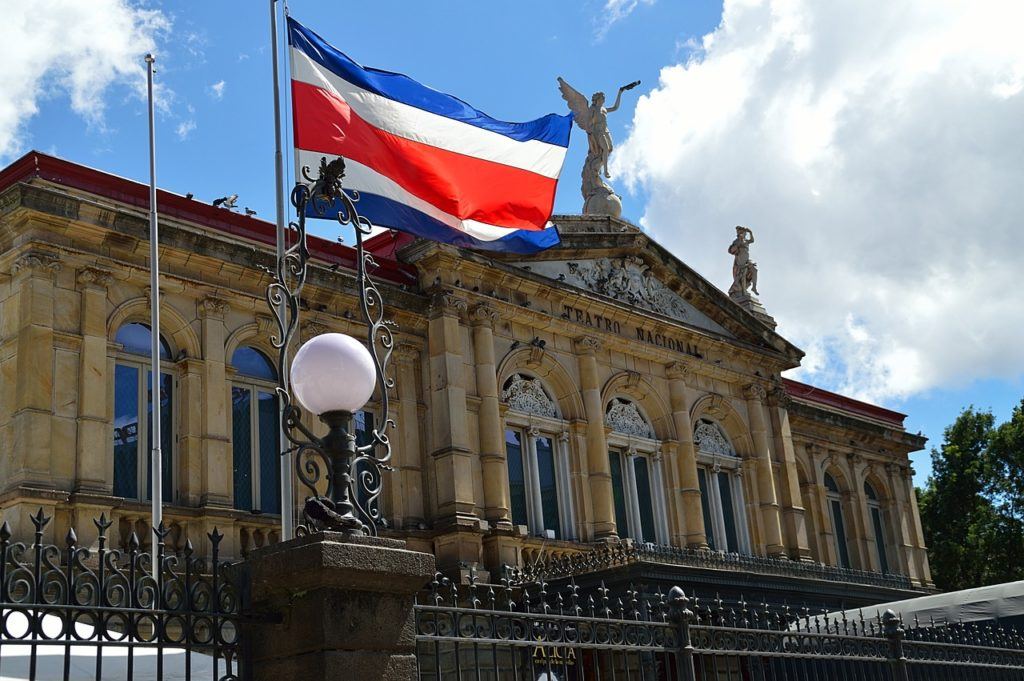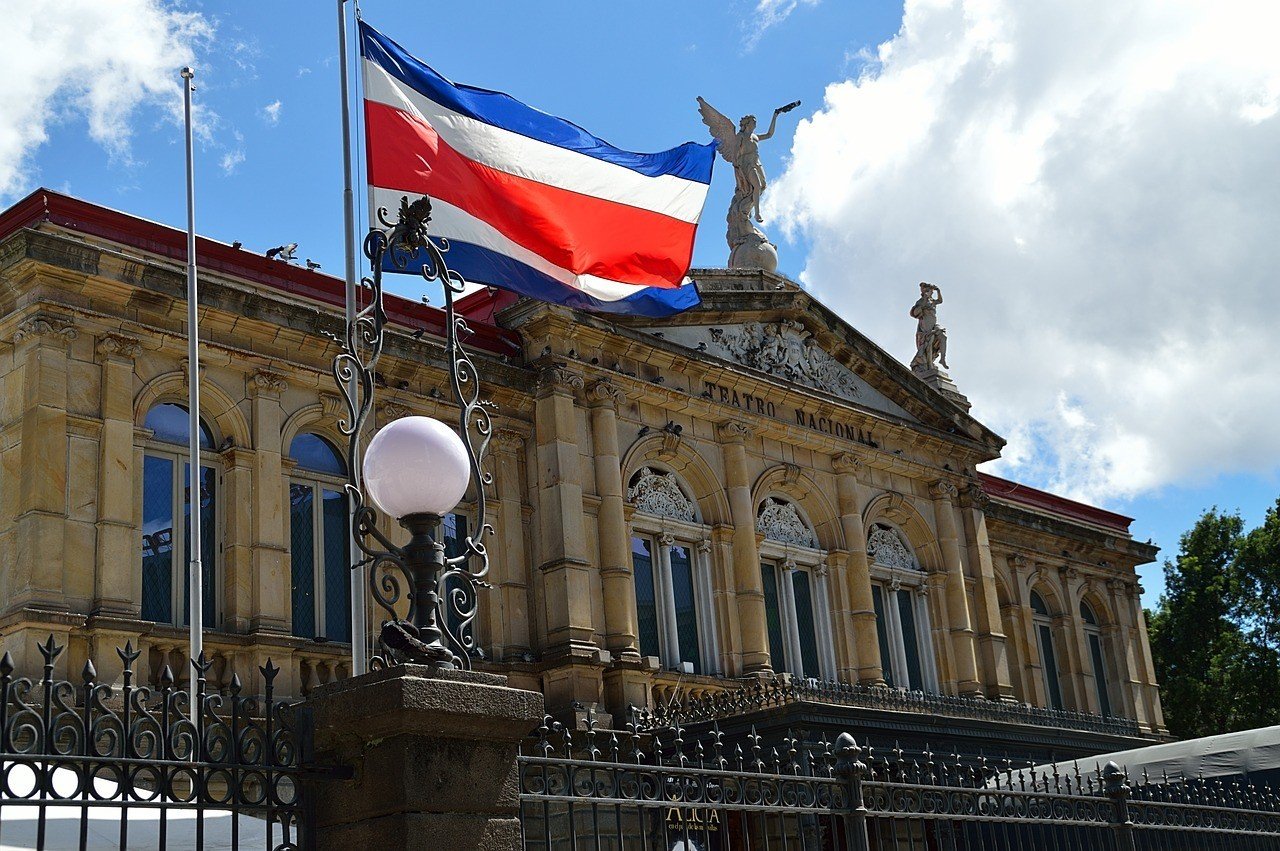 Relaxed and happy, this can lead to the sense of inefficiency in the service industry. But, it really has more to do with their approach to life and keeping things simple.
The language barrier will be a big hurdle for many expats who want to pursue an authentic local life and mingle with Costa Ricans, and may restrict newcomers to the expat bubble.
Pros and Cons of Moving To Costa Rica
Culture, weather and cuisine – moving to a new country will bring a variety of different changes, with long-term living not always the same as life on vacation.
It's important to be aware of the strengths and weaknesses of living in Costa Rica. Here are some that you should keep in mind.
Pros
Scenery – Costa Rica has stunning ecological diversity, from golden beaches to volcanoes and 12,000ft mountains.
Variety of Lifestyles – There are many towns that offer something unique, whether that be for beach bums, history buffs or families.
Public Healthcare – Free, and of a reasonable standard, residents don't have to fork out large dollars for private healthcare.
Taxes – Be taxed only on locally generated income, plus property tax is low.
Cons
Pace of Life – This could easily be a "pro", but you've heard of island time, well welcome to tico time. Don't expect things to be done as fast as what you're used to.
Transport – You'll eventually get from A to B, but expect poor road conditions and risky driving.
Language – Expats will need a conversational-level of Spanish to mingle and handle important local matters.
Immigration – Although straightforward, immigration can take over a year to complete and requires a hearty financial sum.
Living as a Digital Nomad in Costa Rica
Small in stature but packed with action, Costa Rica continues to grow as a popular destination for digital nomads (based on recent digital nomad trends). There are many picturesque towns along the coast that are exactly what comes to mind when thinking about the nomad life.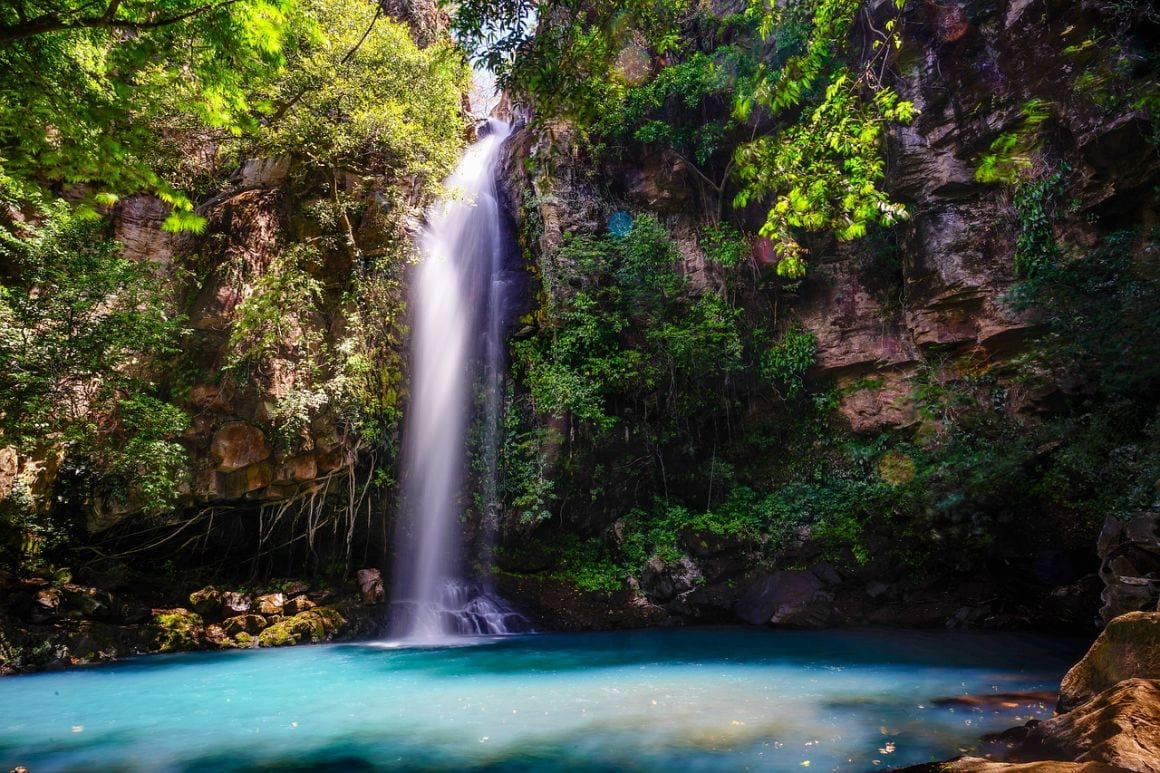 Then, there are the rainforests and mountains providing an earthy lifestyle among some of the country's original cities. Combine all of this with a decent cost of living, especially if you eat locally and skip out on the tourist areas.
Hostels and homestays are catching on to the trend, providing a welcome mat for digital nomads in Costa Rica.
Internet in Costa Rica
Reliable and strong, Wi-Fi is the key to any great digital nomad destination. Not all of the country has fibre optic internet, although the total access grew 146% between 2019 and 2020 – showing a commitment to improving the connectivity and speed.
Even though it's rapidly changing, for the most reliable internet in Costa Rica, it's best to stick to the major hubs such as San Jose, and popular beach towns like Tamarindo.
Average speed across the country is 43Mbps, with internet plans going for around $40 per month. It's common to install your own internet for your new apartment.
You can find small 5GB phone plans for as little as $15. Service can often be spotty in rural areas, where you'll have to seek out Wi-Fi.
The Future of the SIM Card is HERE!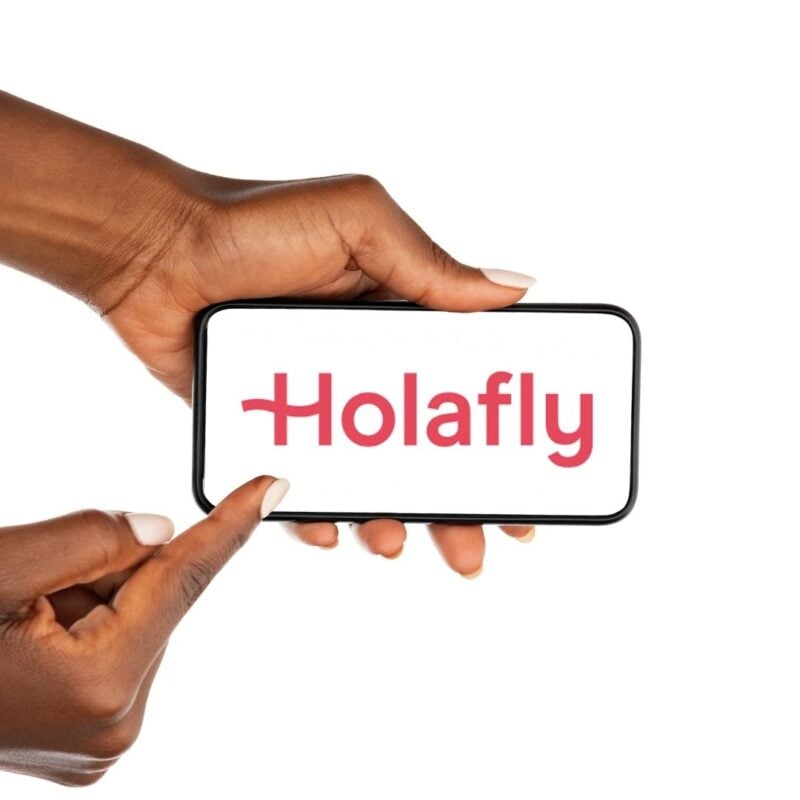 A new country, a new contract, a new piece of plastic – booooring. Instead, buy an eSIM!
An eSIM works just like an app: you buy it, you download it, and BOOM! You're connected. It's just that easy.
Is your phone eSIM ready? Read about how e-Sims work or click below to see one of the top eSIM providers on the market and ditch the plastic.
Grab an eSIM!
Digital Nomad Visas in Costa Rica
Yes, there is a digital nomad visa for Costa Rica! The new system allows remote workers and their dependent families to live and work within Costa Rica for at least a year, with the option to extend.
This benefits of this visa far outweigh the traditional tourist visa route. Digital nomads will be able to open a local bank account, and will be exempt from local income taxes. The catch? Nomads will have to show an average income that's greater than $3000 per month to apply. That number jumps by 2k if you're bringing along family!
If that's not you, then you may have to arrive on a tourist visa. Although this doesn't grant working rights, you're unlikely to raise eyebrows if you stick to overseas clients and continue to use your home bank account.
Co-Working Spaces in Costa Rica
On the back of more digital nomads arriving in the country, co-work spaces have begun to pop up. With the news of the nomad visa, you can expect this number to jump even more in the coming years.
Although it's dreamy to think of opening your laptop on the beach with a juice in hand, co-work spaces have a lot to offer. Mingle with like-minded people and be inspired to take your online work to the next level.
Co-work spaces are mostly in the major expat/tourist areas, where the internet is most reliable. Some of the best include Selina and Gracias Coffee in San Jose. While the beautiful coastal town of Puerto Viejo is home to Puerto & Co.
You'll find day, week and monthly desk passes, often going for around $20/$50/$150, respectively.
Final Thoughts on Costa Rica Living Costs
Moving to Costa Rica is a dream of many, and the perfect way for you to bid adieu to normality and pursue your passions. Gaining residency in Costa Rica is an expensive commitment. Those that find their way here can mingle with a welcoming and proud local community, with stunning natural environments.
The cost of living in Costa Rica will rise and fall depending on the amount of luxury you choose. Life here can be cheap, but it can also be what it always was. If the pros outweigh the cons, newcomers can expect a memorable adventure, whether or not it becomes your forever home.
---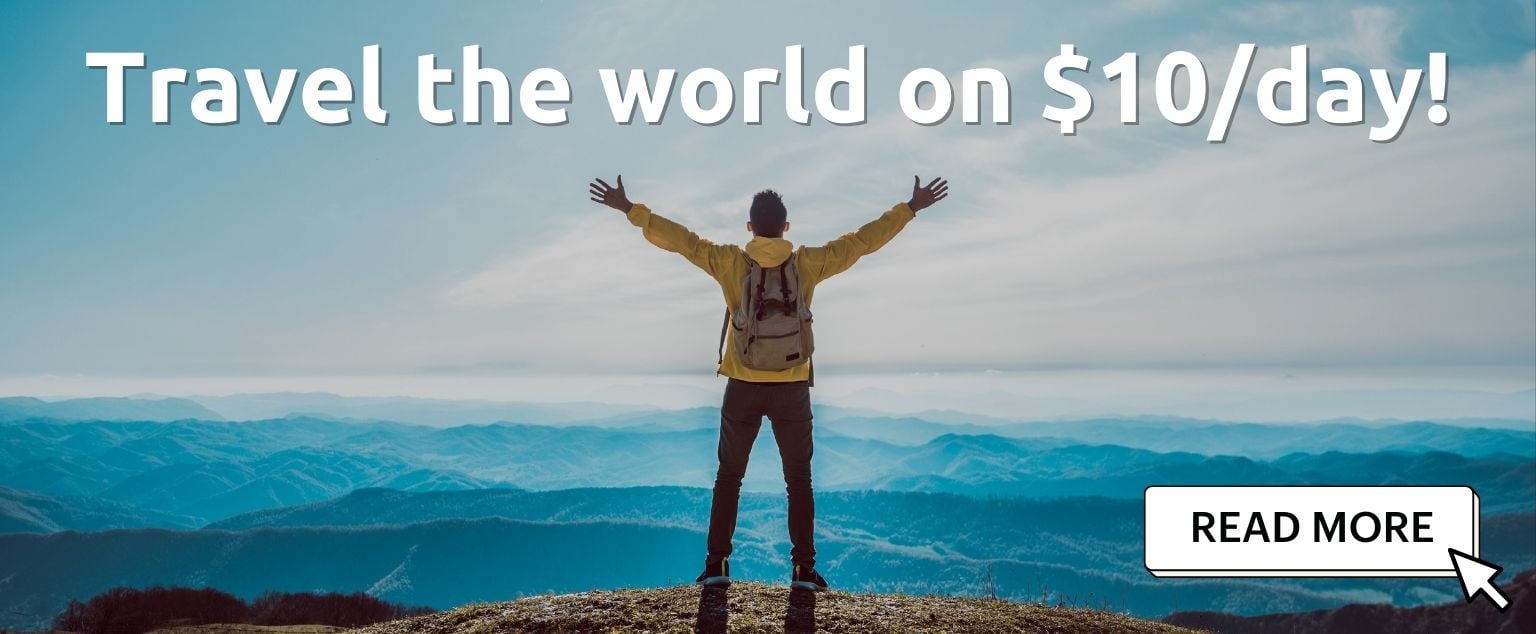 And for transparency's sake, please know that some of the links in our content are affiliate links. That means that if you book your accommodation, buy your gear, or sort your insurance through our link, we earn a small commission (at no extra cost to you). That said, we only link to the gear we trust and never recommend services we don't believe are up to scratch. Again, thank you!