What's not to like about Costa Rica? You've got amazing beaches, pristine rainforests, vibrant cities, and the crème de la crème when it comes to teaching English in Costa Rica… a whole load of available jobs!
Since tourism is such a big part of Costa Rica's income, a large portion of the ESL jobs are aimed towards locals wanting to work in the tourism industry. Speaking English can also help Costa Ricans secure higher-paying jobs, so you can only imagine the demand.
Now, the salary is low, but the cost of living is even lower, so you'll have no problem finding a decent place to stay, buying groceries, and splashing out for some small luxuries too!
Most of the English teaching jobs in Costa Rica can be found in the countries' major cities, but don't let this shatter your dreams of catching some waves on the Pacific Coast or hiking in Corcovado National Park. Public transport in Costa Rica (while it can be a bit of a wild ride) is incredibly cheap, so you'll be able to see some sites, no worries.
If you're thinking that this sounds like everything you want and more, keep on reading as this epic guide will be the Yoda to your Luke Skywalker when it comes to navigating landing an ESL job in Costa Rica!

Unlock Our GREATEST Travel Secrets!
Sign up for our newsletter and get the best travel tips delivered right to your inbox.
Why Teach English in Costa Rica?
If you're on the hunt for that pura vida lifestyle then Costa Rica is going to be the place you find it. This laid-back country is full of incredibly friendly locals, beautiful nature, and a whole load of adventure. Hello, there's a reason people want to retire in Costa Rica – it's awesome!
True to its chilled-out vibe, teaching restrictions in Costa Rica is a lot laxer than in other countries, so if you don't have a degree and have been struggling to teach English abroad, look no further because you may have found your solution.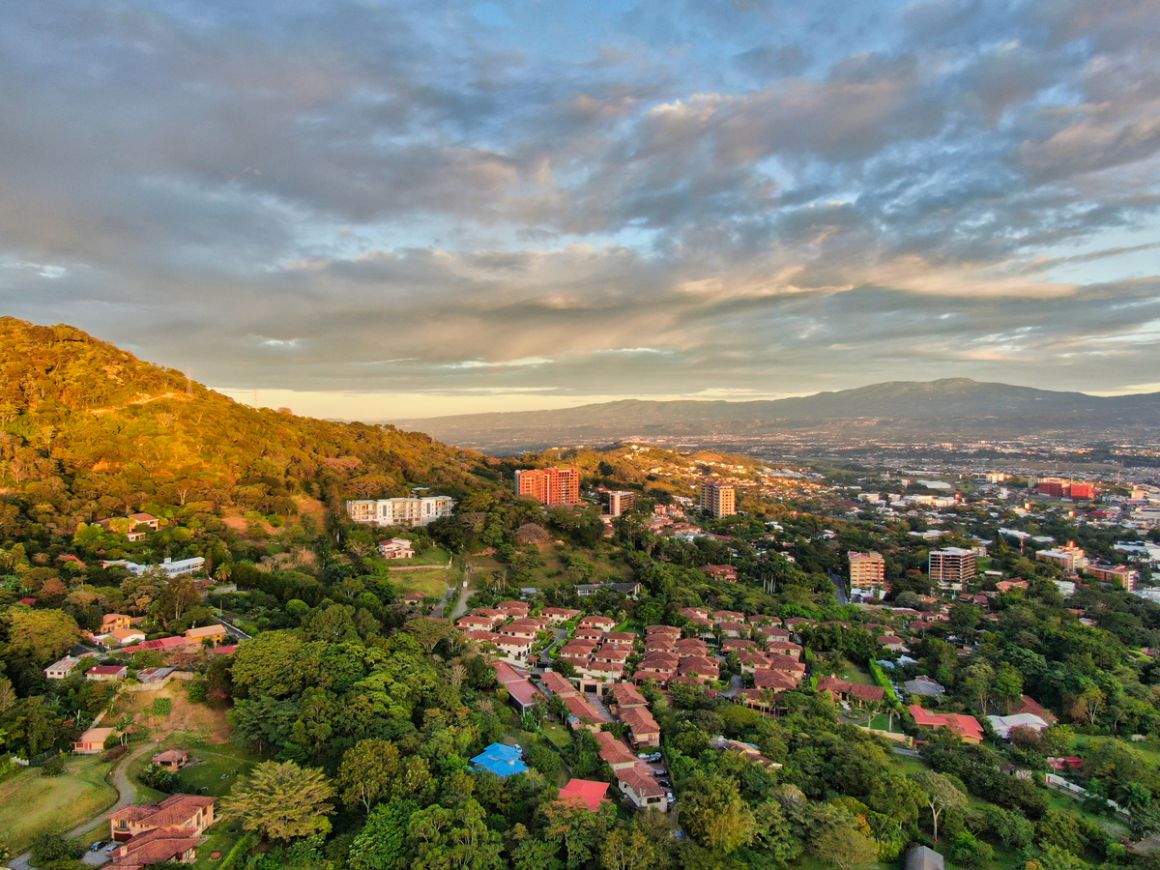 Here are some more reasons and possible drawbacks to consider before you take the plunge and commit yourself:
Pros | Why you NEED to Teach in Costa Rica
No Degree Needed: Hooray for Costa Rica not requiring a Bachelor's degree for you to get a job teaching English! I'm not saying this applies to all jobs, but definitely most. Some agencies might require you to have a degree for them to take you on, but there are plenty who don't or you can just find your own job teaching English without a degree.
Low Cost of Living: The cost of living in Costa Rica is super low at an average of just over 25% cheaper than living in the US!
Agencies: There are a fair few agencies and services out there to help English teachers find themselves a job, assist with visas, housing, and more. These are great for first-timers who might want a little bit of hand-holding throughout the process or seasoned ESL teachers who just don't want the hassle.
Non-Native Speakers Accepted: You don't need to be a native English speaker to get an English teaching job in Costa Rica. You will however need to be able to demonstrate fluency.
Beautiful Landscapes: 25% percent of Costa Rica is protected. This makes it one of the best places in the world to explore pristine environments that are managed correctly, putting the ecosystems first. If you're big into sustainable travel, Costa Rica is the one.
Adventure: You just can't help but think of adventure whenever someone mentions Costa Rica! You could find yourself hiking up an active volcano, trekking through the rainforest, or scuba diving on amazing reefs. This country was made for exploration, and as someone who might be living there, Costa Rica will be your oyster!
Cons | What to Consider before Teaching in Costa Rica
Low Salary: This one might kind of seem like a moot point given I was just raving over the low cost of living, but if you're wanting to use your English teacher's salary to save a substantial amount and maybe pay off debts or student loans… Costa Rica isn't a good choice.
Long Visa Process: The route to getting a visa can be a long and difficult one with a lot of paperwork, and a sponsorship from your employer (usually the school). Some schools may ask you to work without the appropriate visa and make visa runs every three months, this is risky and I wouldn't recommend it as if you're caught, deportation is a possibility, but this is how many ESL teachers in the country operate.
Hard to Get Short-Term Contracts: For the reason above, schools aren't usually willing to sponsor anyone wanting to work less than a year, they can also have a lengthy interview process to make sure the candidate they're hiring and sponsoring is the right fit. That being said you can find both 3 and 6-month contracts. They are just less common.
How Much can Teachers Expect to Make?
So let's get right to it. How much can you make teaching English in Costa Rica? On average, an ESL teacher can expect to make 1,000 USD (640,000 CRC), but this can go as low as 600 USD (385,000 CRC).
Private language schools or institutes teaching English and business English are one of the top employers in Costa Rica for ESL teachers. Class sizes can vary, but classes are normally in the early mornings, late afternoons, evenings, and even Saturdays to accommodate the student's working schedule.
These typically pay 10 USD an hour, give or take a dollar. Many teachers can start out with only 10 hours a week or less when newly hired, graduating up to a full-time 20-25 hours once they've gained some experience. Or alternatively, teachers have three or four schools at which they teach a few hours a week.
A great way to supplement your income is to do some private tutoring. The income from this type of teaching can vary depending on the type of class you're teaching and the budget of the student. Teachers can charge anything between 5-15 USD an hour. However, if you can get yourself on the tutor list for private schools teaching a US or British curriculum, parents can shell out as much as 20 USD an hour.
One of the best paying English teaching jobs in Costa Rica is at bi-lingual private schools or international schools. Salaries here range from between 800 – 1,200 USD a month, often with partial relocation or living expenses covered. Other benefits may include provided accommodation.
However, requirements will be stricter, with a degree, previous teaching experience, and possibly a teaching license from your home country being needed.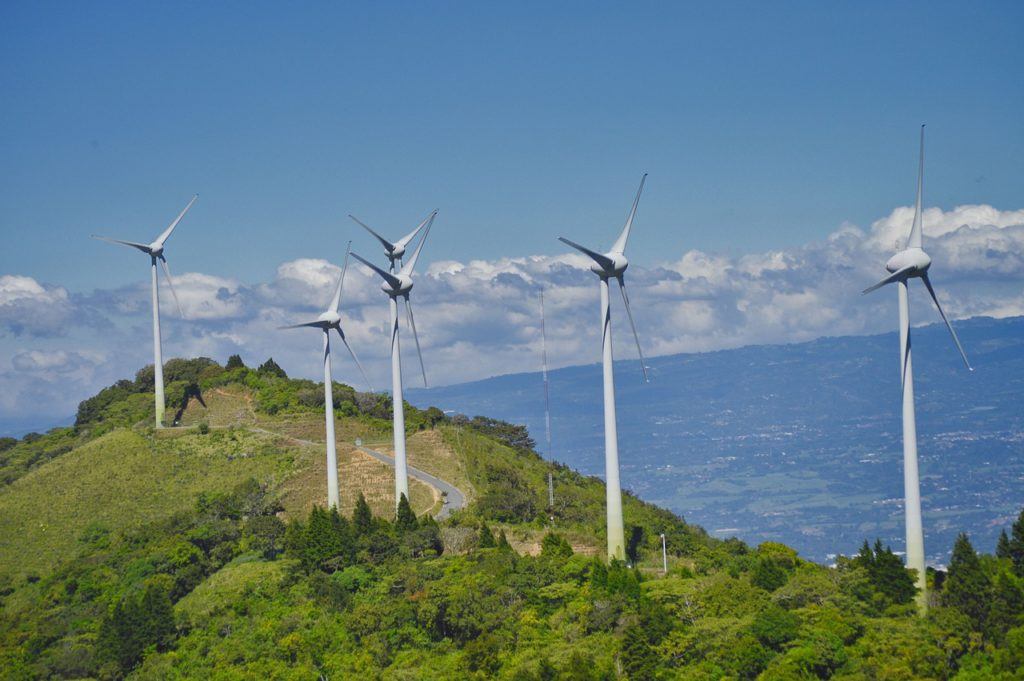 Requirements for Teaching in Costa Rica
One of the biggest draws to teaching English abroad in Costa Rica is the somewhat lax requirements. Here is the rather short list, plus a few things you may want to consider to make your transition/move as smooth as possible!
Work Permit: Getting a work visa can be a bit of a process and requires quite a bit of documentation. You will need copies of your passport; four passport-sized photos; a copy of your birth certificate; your marriage certificate (if applicable); copies of your degree, diplomas, or ESL teaching certificate; sponsorship from a school or company; proof of adequate finances; a statement of good conduct from the police; and you must submit to a background check by the Costa Rican Ministry of Security.
ESL Teaching Certificate: I am sure that if you looked really hard you could probably find yourself a teaching job on your native speaking proficiency alone, however, having some kind of teaching certificate, whether it's a TEFL, a TESOL, or a CELTA is definitely going to help you. A lot. Some schools require you to have one, some may accept you without one if you've got a Bachelor's degree. But as a general rule of thumb, you should have one.
Start-Up Money: As ever, you do NOT want to rock up to Costa Rica with only a backpack full of clothes. You will definitely want a nice little nest egg of cash to see you through until you get your first paycheck! This will cover your rent, any deposits, etc., utilities, food, travel costs, and entertainment for your first month to six weeks before you get paid. 2,000 – 3,000 USD is a good ballpark for how much you should bring, this seems like a lot but having a little extra for a rainy day or an emergency is never a bad thing!
If all that seems daunting to you, you can let someone else do the work for you! Global Work and Travel offers fully guided programs for travellers that want to combine their passions of teaching and travel into one with TEFL placement and assistance finding paid work included.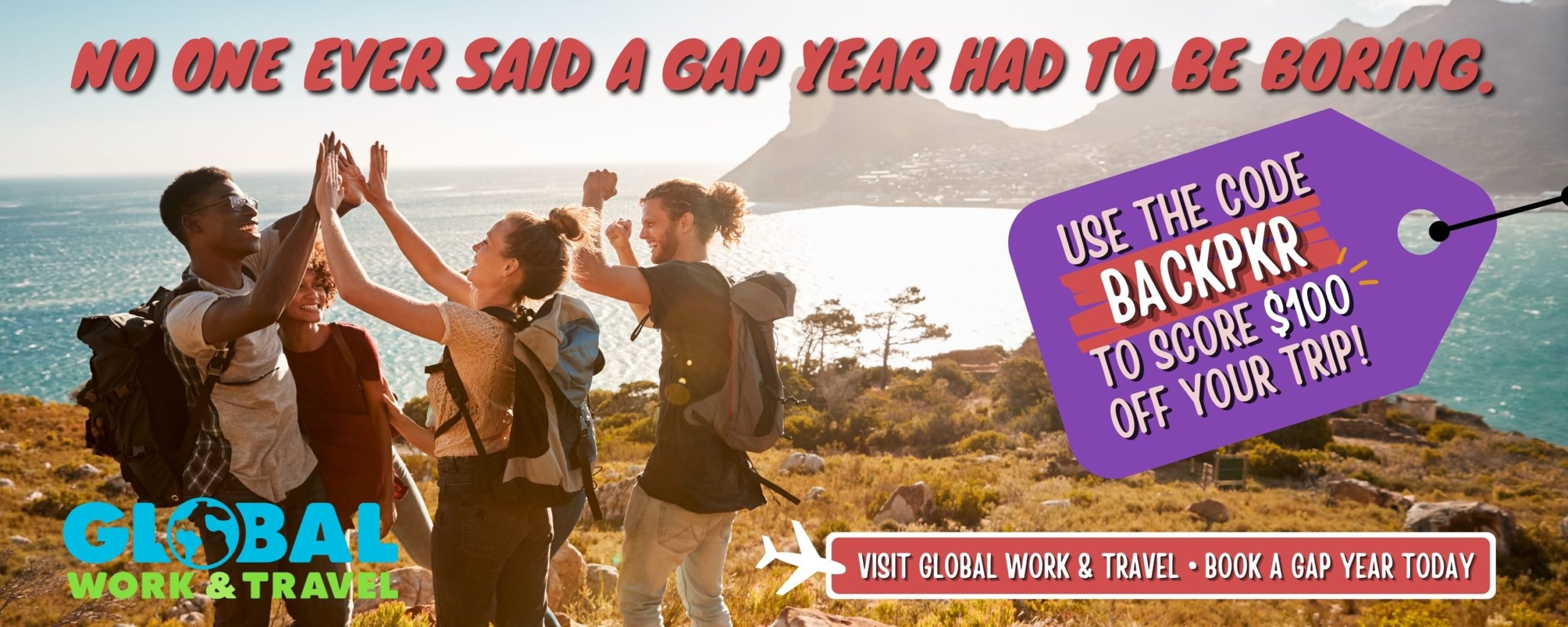 Where to Get TEFL Certified
Right, so you'll definitely want to get yourself an ESL teaching certificate as it's a big factor in getting a teaching job in Costa Rica. The most well-known and accepted types are TEFL, CELTA, and TESOL.
The great thing about these is that you can sign up for an online course that is easy to fit around your schedule, possible to take from the comfort of your own home (or on the road if that's your style), and usually not too pricey considering what a valuable qualification you're getting!
These courses are invaluable for the budding ESL teacher as many countries and institutions require you to have one before they even consider hiring you or giving you a work visa. Luckily these three are internationally recognized so it really will be one size fits all and once you've got the certificate in the bag, there's no need to worry about it again.
Online TEFL Certificates
There are tons of places to get TEFL certificates online. Some of them are phoney. These are usually video-only courses where you don't talk to someone or lesson prep on your own and they won't help you teach English on the ground.
Whatever you do, do NOT buy a TEFL certification without having completed a course. These companies are well-known by employers and you will not only damage your reputation but may end up blacklisted from many teaching jobs in Costa Rica.
Aside from that, you will go into the classroom with no skills and have no idea what to do. Teaching ESL is not just about being able to travel the world, it's the livelihoods of others, so it's best to invest in a TEFL course if you're serious about teaching.
Here are some of our faves:
The MyTEFL 140-hour course is the gold standard of TEFL certificates. It is accepted by any country and prepares you for a career of teaching abroad. This is an ideal course for those wanting to teach English online as it comes with an additional 20 hours dedicated to purely online teaching.
The 140-hour course covers all the areas of the English language you'll be expected to teach such as reading, speaking, listening, writing, and phonics, as well as going into the fundamental skills you need to be an English teacher.
They also have a jobs board, so you can search for ESL teaching jobs anywhere in the world.
They also offer a 120-hour course for those that don't think teaching English online is for you.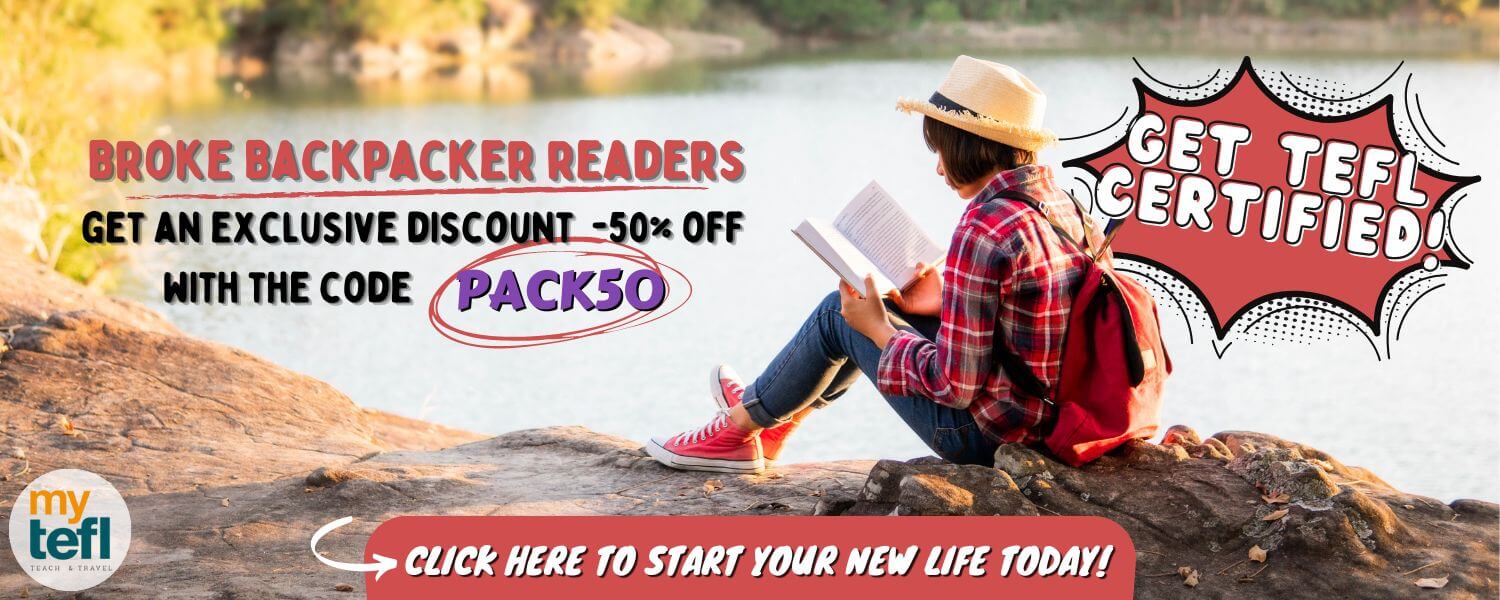 Let's TEFL is the next best online TEFL certificate, and is the best for those needing a refresh of English rules themselves before hitting the classroom. If it's been a long time since you've studied English at school, this course will help you brush up on your grammar and language skills.
It also covers classroom management and lesson planning, so you'll be fully prepared to teach abroad and start your hunt for TEFL jobs.
It is a 120-hour course that will have you ready and raring to share some knowledge!
TEFL Pros isn't the most hands-on certificate, but their course is usually the cheapest. Plus, they've got a free trial so you don't need to drop money to see what this is all about!
TEFL Pros also offer a 120-hour course that covers the fundamentals of the English language and classroom management techniques. However, it is solely online. This is great for people who are already traveling, but if you want to gain in-classroom experience then this course isn't for you. However, it will suffice to land you a job teaching English in Costa Rica.
Getting your TEFL in Costa Rica
Now for some of us who are technically challenged, or not particularly good with time management (me and me), while online courses are great, we need more of a hands-on approach to learning. The solution to this predicament is to get our ESL certificate actually IN Costa Rica! You will get real experience observing classes and even give a practice class to real students, all under the watchful eye of an experienced teacher! Phew.
TEFL Connect – If you really want to get the whole tropical paradise experience while getting your TEFL, then this course in Manuel Antonio may just be the one for you. It IS a little pricey, but for 1,800 USD you'll get a four-week in-person course in small classes of eight to 20 people, lessons in conversational Spanish (this will come in very handy for sure), and lifelong job assistance from TEFL connect, not just in Costa Rica, but worldwide! The real draw of course, aside from the fabulous content, is the location. The center is in Quepos, next to the famous Manuel Antonio Beach and the Manuel Antonio National Park Costa Rica's largest protected rainforest!
ILISA Language Institute – The ILISA Language Institute is located in San Pedro. They offer CELTA courses for 1950 USD. This four-week course teaches you everything you need to teach English abroad, from listening, speaking, pronunciation, grammar, writing, reading, and activities in the classroom. The institute is only five blocks from the University of Costa Rica, so you'll have all the advantages of the youthful vibe, cool cafes, shops, and restaurants nearby! You'll be in a small class with eight to 20 students, a mix of nationalities (mostly Americans), and age groups.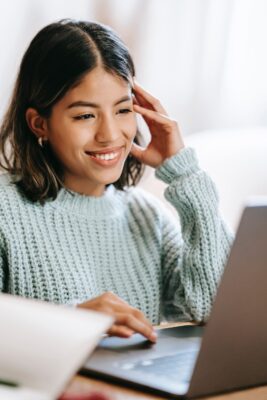 Earn $$$ ONLINE Whilst Travelling the World!
Keen to live the digital nomad dream while travelling the world? Who the hell isn't?
Teaching English online is a surefire method to earn a consistent income on the road. Work from anywhere, change some lives, and earn some dollaridoos while you do it!
Check out this detailed article for everything you need to know to start teaching English online.
Where to Teach English in Costa Rica
I think by now you know how I feel about Costa Rica. The country is full of life and soul and there are quite a few great choices when it comes to where to teach. The truth is though, that most of the job opportunities will be in big cities. Here are some of the best places to teach in Costa Rica and a little on what to expect:
Teaching in San Jose
San Jose, Costa Rica's capital city is the vibrant center of the country, and most of the ESL jobs available can be found here. The saying goes "all roads lead to San Jose" and that much is definitely true! It is the best place to base yourself in the country if you want to do some exploring on the weekends or during school holidays, as the bus connections are plenty and can get you anywhere you want to go!
The types of teaching positions in San Jose are at private language schools, learning centers for business English, international schools, bi-lingual schools, and teaching private lessons. San Jose is the most expensive city to live in Costa Rica, but this shouldn't be a dealbreaker.
Teaching in San Pedro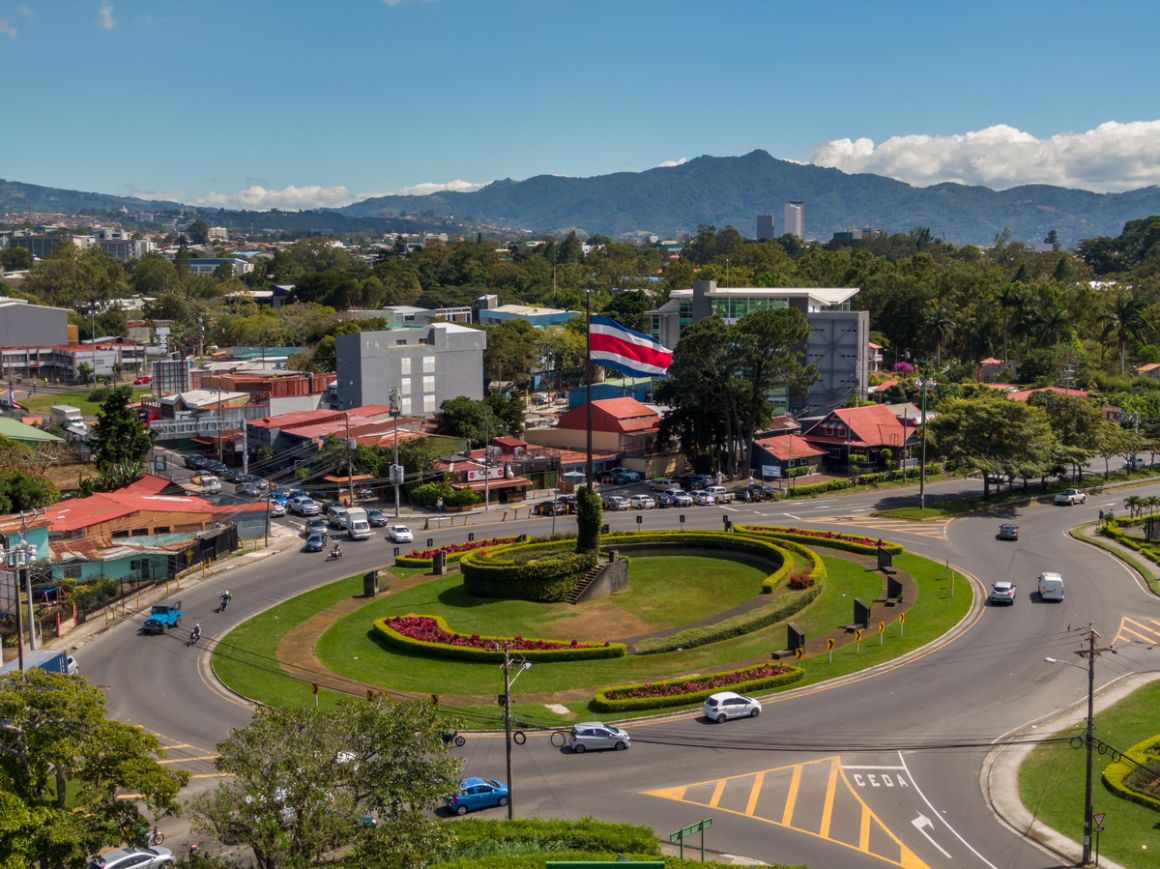 San Pedro is a cool, youthful city that stands east of San Jose. It is home to the University of Costa Rica, so expect a lot of students milling around (and potential private tutees!). Although San Pedro is a city in its own right, it is so close to San Jose that it's often referred to as an eastern suburb of the capital.
This city is great for people looking for a more hip vibe due to the high number of students, but who still want to reap the benefits of living in/near a major capital. You'll have easy access to San Jose's public transport system, schools, and business centers, plus you won't have too far to travel when you land first in the country!
Teaching in Heredia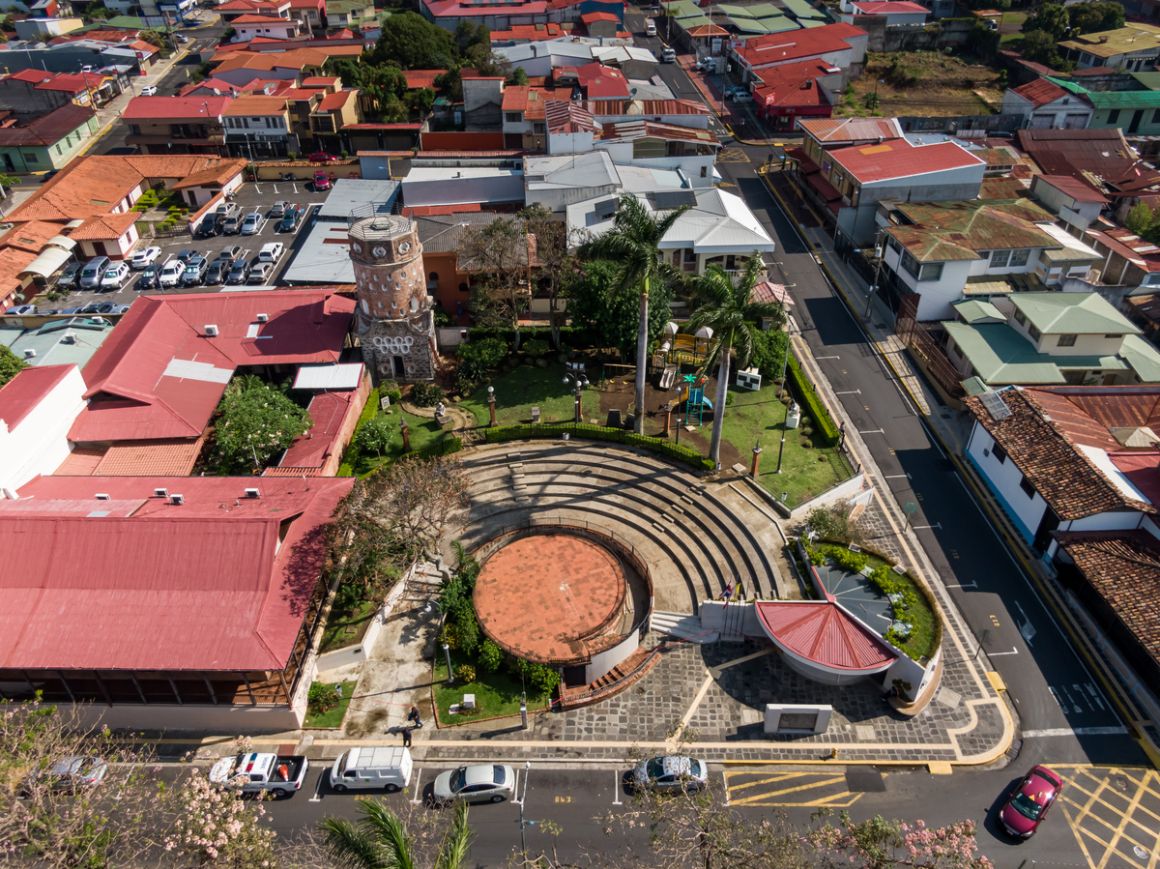 Heredia is another wonderful place to teach that is seriously close to San Jose, only 10km north if you wanna get specific. It is one of the country's historical sites, having been founded as far back as 1705!
This quaint little city is nestled in the foothills of the Barva Volcano (it's extinct, don't worry), so if you're one to go hiking on weekend, this gem of a city may be the place for you! It's also choc-full of beautiful colonial architecture, making a stroll around the streets a real treat.
Best of all, Heredia is home to Universidad Nacional, one of Costa Rica's top universities, and one of the best in the whole of Central America when it comes to veterinary practice. Why is this good news for you? Well, a large number of university students means more people to tutor privately, or more opportunities to teach at private language schools!
Is This the Best Travel Pack EVER???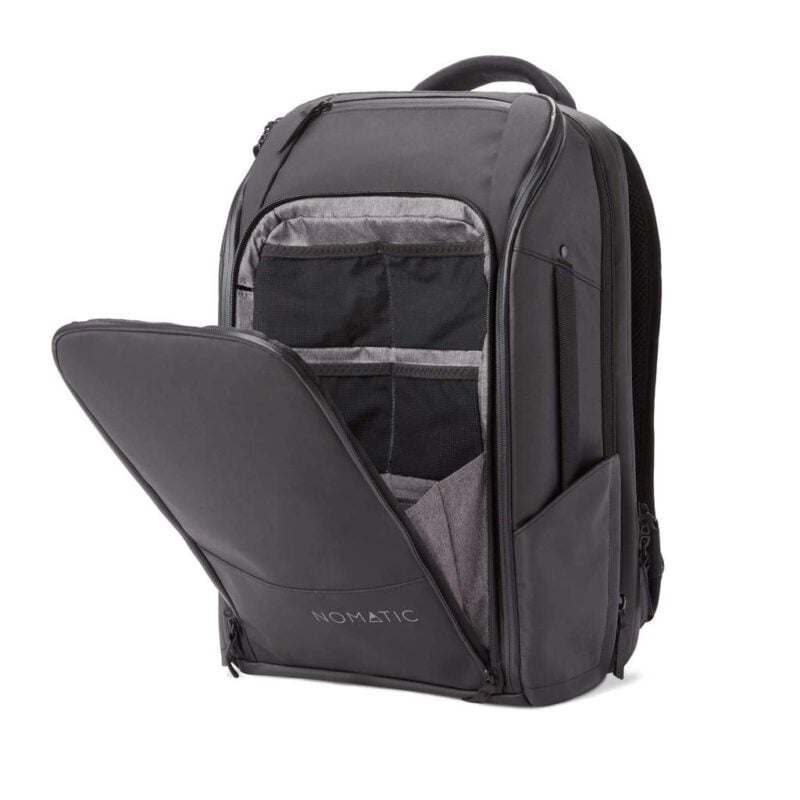 Living in Costa Rica and Teaching Online
Living in Costa Rica and teaching online is totally doable due to the low cost of living, however, without the correct visa, this is technically illegal on a tourist visa. Many teachers with work permits do find that online teaching is a good way to boost their existing salary similar to private tutoring.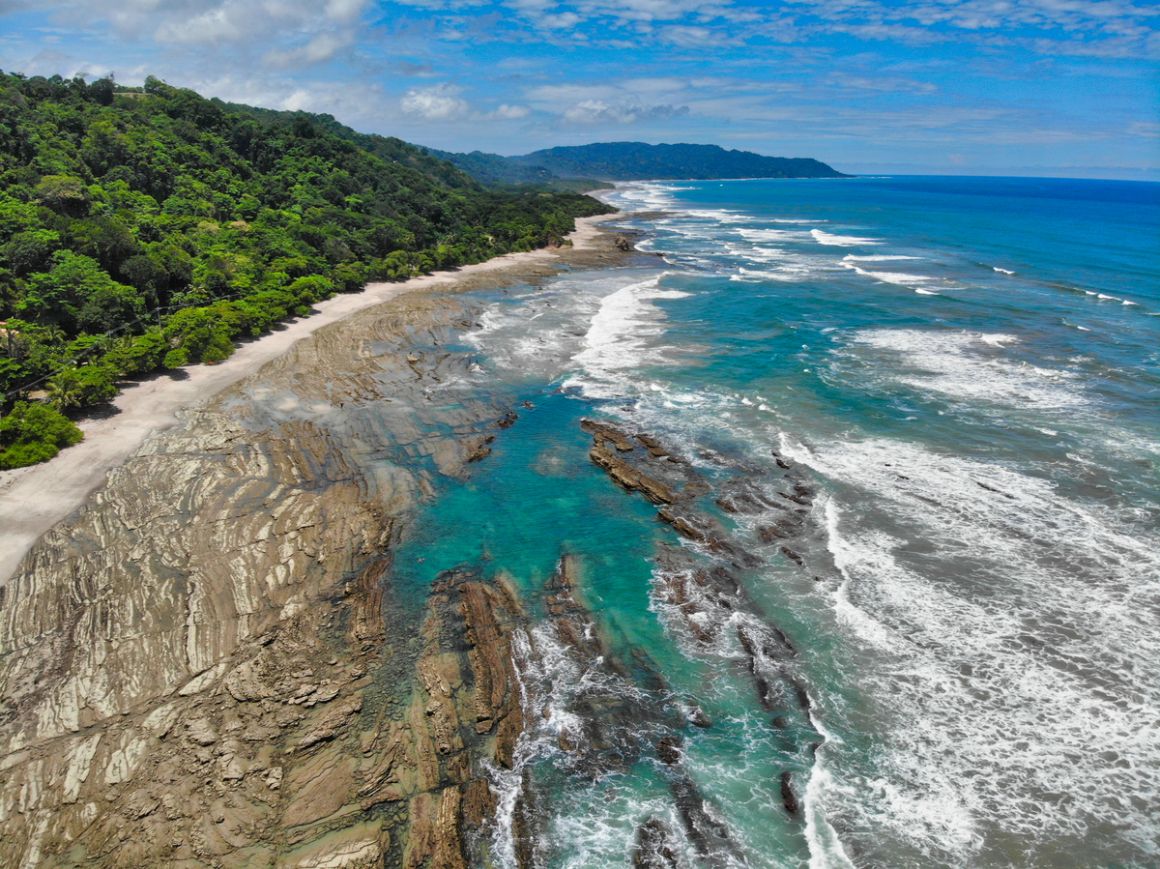 How to Find a Job in Costa Rica
There are a lot of agencies out there to help you to score an English teaching job in Costa Rica. Be sure to do your research as some ESL teachers have had undesirable experiences with certain companies, and you might want to take this into consideration before going all-in with a particular group!
Bear in mind that going with an agency may make you privy to strict requirements/higher standards, if you don't meet these criteria, you can always take a crack at finding your own job (see below).
Go with Global Work and Travel
Global Work and Travel is an Australian based travel agency that provides guided programs for travellers wanting to combine their passion for work and exploring a new country. The packages normally come with assistance with visa requirements, connections to local businesses, accommodation search and job interviews. Some products even come with flights and basic medical insurance, a 24/7 Emergency line and payment plans.
For Costa Rica, you'll start with 4 week TEFL course in Playa Sámara, where you'll also receive your certificate. Once you've completed the course, finding a job will be a breeze. Global Work and Travel has partnered with exclusive local schools around Costa Rica where you could be given an English teaching contract in as little as two weeks of course completion. They'll plan and organise all the surrounding logistics, the 24/7 emergency support team is always on standby, and their in-country partner will guide you throughout the entire journey and answer all of your questions.
In order to qualify for this program, you'll need to have a Bachelor's Degree in any field and a laptop that you can take with you.
Idioma International was founded in 1999. Their classrooms and offices are located in west downtown San Jose. To apply for a job with them, you'll need to be a native English speaker, have a Bachelor's degree in any subject, and have an ESL certificate such as a TEFL or a CELTA. It takes three weeks from the application submission to the final interview, so the process is pretty quick. Once you're in the country (having arrived on a tourist visa), they will process your work visa. Teachers get a competitive hourly wage, paid holidays, and a paid yearly bonus!
Finding Your Own Job
Many schools and institutions hire year-round, however, the peak hiring times in the country are January to May. You can apply for jobs before you arrive by scouting out job boards like Serious Teachers. Some ESL teachers prefer simply to rock up to Costa Rica and head into local schools offering their services. This DOES work in many cases, so if you're one to wing it and have a good amount of start-up money to keep you going while you search, go for it!
The Future of the SIM Card is HERE!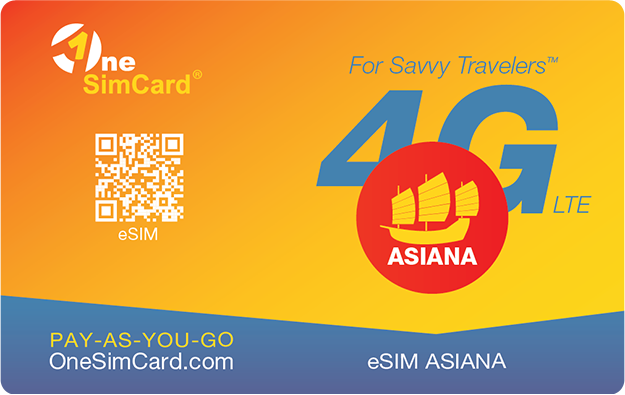 A new country, a new contract, a new piece of plastic – booooring. Instead, buy an eSIM!
An eSIM works just like an app: you buy it, you download it, and BOOM! You're connected. It's just that easy.
Is your phone eSIM ready? Read about how e-Sims work or click below to see one of the top eSIM providers on the market and ditch the plastic.
Buy an eSIM!
Living in Costa Rica
Living (and working) in Costa Rica is of course the BEST way to experience the country. You'll really learn about the culture, customs, and have the chance to make lifelong friends amongst the locals!
Safety
Central America has got itself a pretty bad wrap when it comes to safety, although most of these troubles can be avoided by being sensible and smart, Costa Rica is known for being the safest country within the region.
Some rules to live by are to keep a tight grip on your bag, particularly in crowded and touristic areas, avoid being out late at night (especially if you're alone), and of course, don't wave around your expensive gadgets or nice jewelry.
Month to month payments, no lock-in contracts, and no itineraries required: that's the exact kind of insurance digital nomads and long-term traveller types need. Cover yo' pretty little self while you live the DREAM!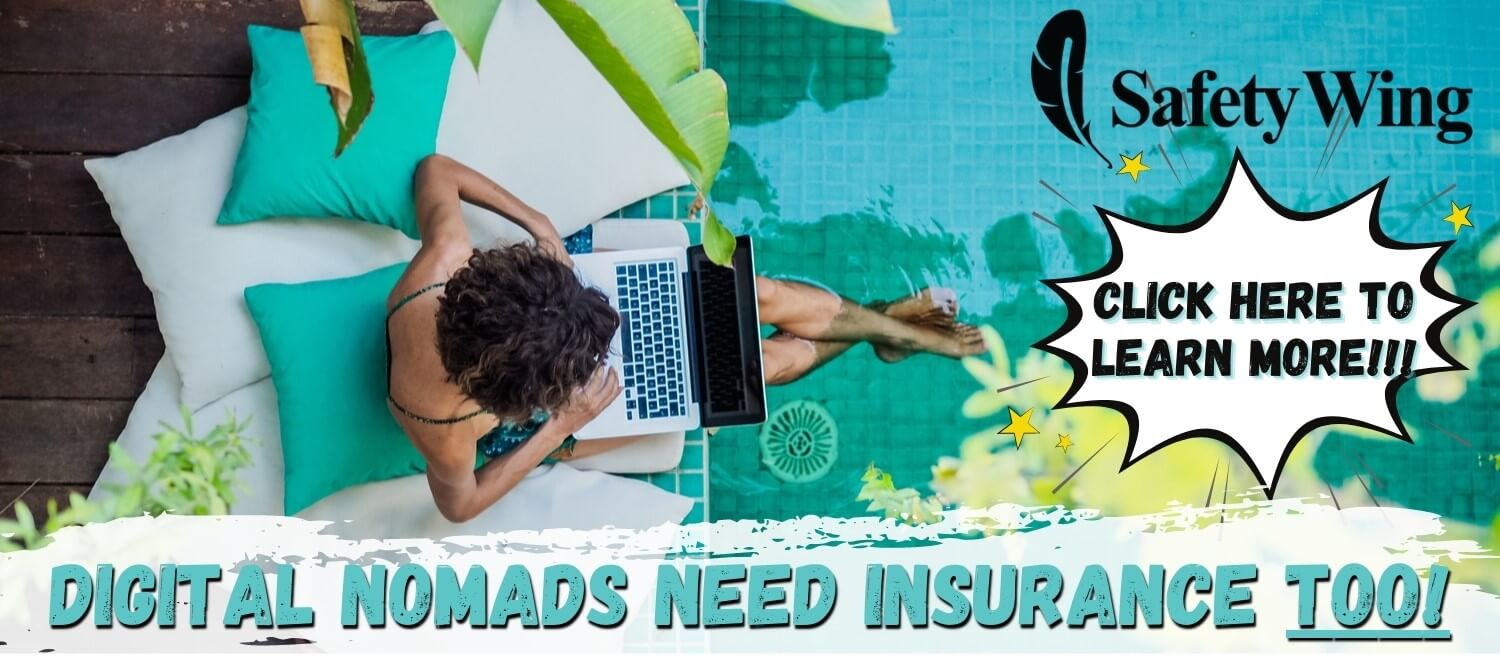 SafetyWing is cheap, easy, and admin-free: just sign up lickety-split so you can get back to work! Click the button below to learn more about SafetyWing's setup or read our insider review for the full tasty scoop.
Monthly Budget
This really depends on you, but here are some ballpark figures to give you an idea of how much things cost over there!
| | |
| --- | --- |
| Flying to San Jose (from the US) | $200 – $600 |
| Accommodation | $400 – $600 |
| Food | $250 |
| Transport | $20 – $50 |
| Entertainment | $100 |
Money-Saving Tips
Most ESL teachers in Costa Rica will expect to break even at the end of every month, but you'll find the low cost of living will help out a lot. Here are some little tips to make your money go a little further:
Accommodation: A good general tip to save on accommodation is to look at areas further from the city center, and to consider getting roommates.
Food: Cooking at home with local, seasonal ingredients is a sure-fire way to bring that food bill down!
Transport: Buses in Costa Rica are very cheap and networks within the cities are expansive, so try to take the bus instead of taxis when you can.
Entertainment: There are plenty of free things to do in the cities like free museums, doing a DIY walking tour, or heading to a park!
Speaking the Language
Speaking Spanish isn't vital to land an English teaching job in Costa Rica, however, knowing a little could elevate you above other potential candidates, and while you can get by in most tourist areas only speaking English if you wanna explore a little, I'd definitely recommend learning a few key phrases!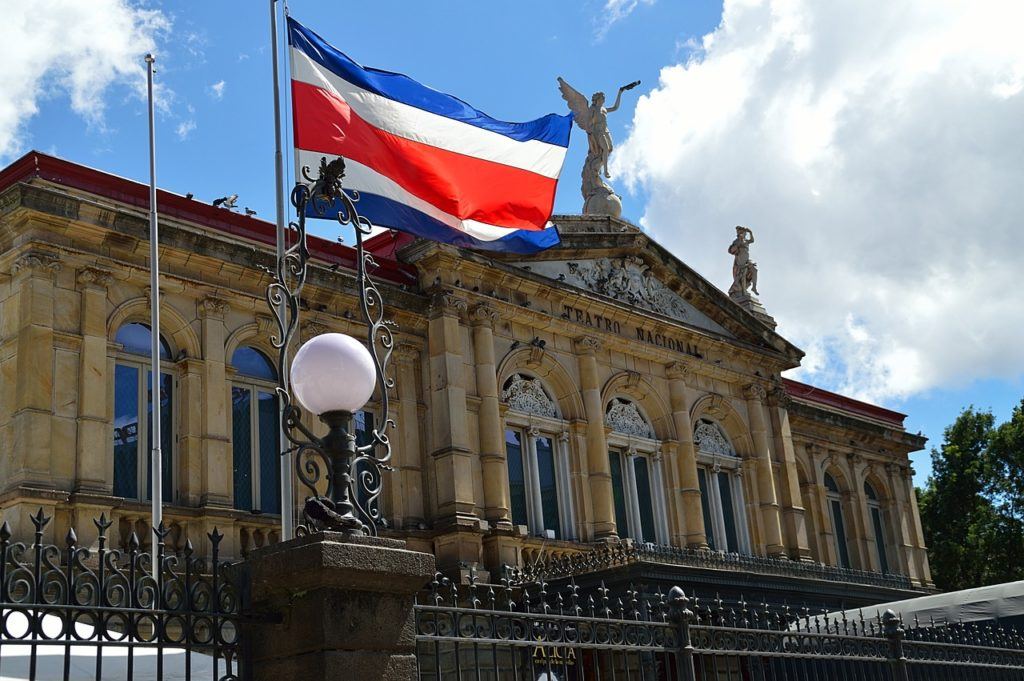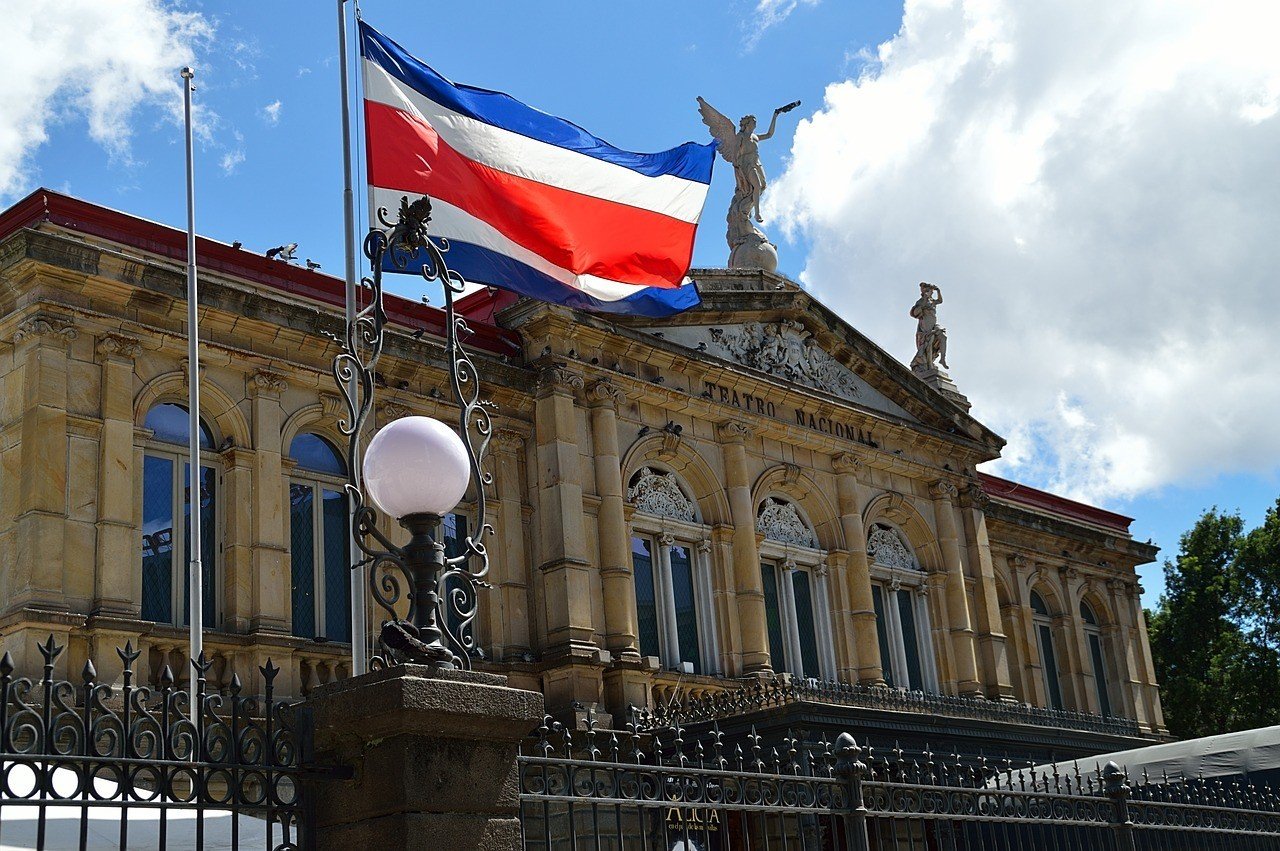 FAQs on Teaching English in Costa Rica
Final Thoughts on Teaching English in Costa Rica
Costa Rica seems like the perfect place to teach English abroad (if you're asking me). The low salary plus low cost of living is a great combo, not to mention the fact that non-native speakers plus people without degrees can still find a job!
Teaching English in Costa Rica is a fantastic way to experience the pura vida lifestyle, enjoy delicious food, lounge on beautiful beaches, and trek through protected rainforests.
Even though most of the jobs to be found are based in and around San Jose, the cheap public transport makes exploring the rest of the best places to visit in Costa Rica on weekends and holidays super easy.
Hopefully, this guide has answered your questions, eased your doubts, and maybe even convinced some of you to high tail it to Costa Rica!
---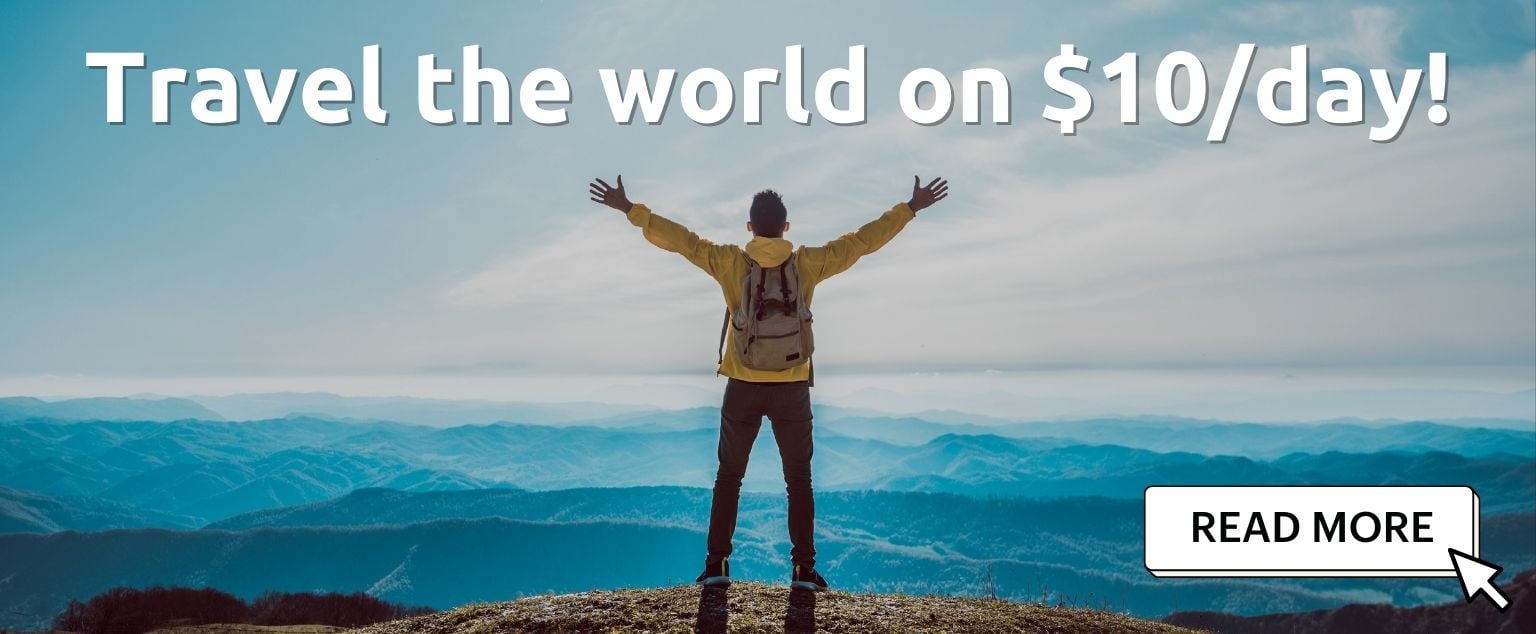 And for transparency's sake, please know that some of the links in our content are affiliate links. That means that if you book your accommodation, buy your gear, or sort your insurance through our link, we earn a small commission (at no extra cost to you). That said, we only link to the gear we trust and never recommend services we don't believe are up to scratch. Again, thank you!