If you're looking for awesome things to do in San Jose, Costa Rica, then this is the list for you!
The capital and largest city of Costa Rica, it has an incredible cultural history and is the country's most populous area.
San Jose has some of the most stunning architecture in South America as well as scenic parks, intriguing museums, and great galleries. It's also the home of a burgeoning craft beer scene, tantalizing tapas and an authenticity that many of the more popular Costa Rican destinations lack.
To experience a true Costa Rican way of life, San Jose is a must! Stick to this list and you'll be living like a 'Tico' in no time!

Unlock Our GREATEST Travel Secrets!
Sign up for our newsletter and get the best travel tips delivered right to your inbox.
Top Things to Do in San Jose
San Jose is an amazing place to spend time if you're looking to visit the stunning country of Costa Rica!
If you're backpacking Costa Rica on a budget, don't worry, there are many free attractions around the country. The biggest cost factor will be your accommodation. To keep some money in your pocket, check out Costa Rica's amazing hostels!
1. Feast on Authentic Local Food on a Street Food Tour
Food is one of the best ways to explore any city! Letting your nose and stomach guide you from place to place is one of the essential things to do in San Jose as you traverse the city!
San Jose is home to all sorts of delicious local delicacies and is particularly known for its strong coffee and incredible tapas.
Instead of being limited to one big filling meal, eat the San Jose way and try out dozens of small snacks to see what hits the spot! A street food walking tour will take you to all the best snack spots as well as burn of some of the calories.
2. Walk Down Avenida Central
One of the busiest streets in San Jose, there's always something worth seeing or doing here!
This lively lane is surrounded by dozens of attractions from Presentes Plaza to the National Theater and more! One of the more popular things to do in San Jose, strolling the Avenida allows you to check out San Jose's amazing architecture, fascinating shops and great restaurants.
Catch locals selling souvenirs, displaying art and demonstrating their entertainment skills!
3. Gulp Down a Costa Rican Craft Beer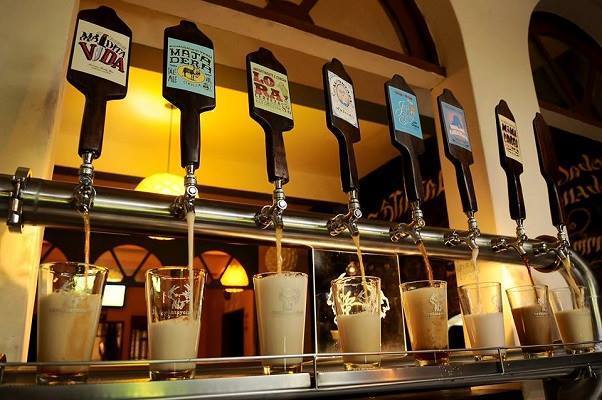 Craft beer has taken the world by storm and San Jose is no exception!
The city is home to an ever-increasing amount of craft beers and microbreweries, allowing for the development of new and unique flavors! One of the most fun things to do in San Jose alone or with friends is to enjoy a beer and learn about the city!
Enjoy the experience of exploring, both the city and the special San Jose flavors, as you taste your way through their many different beers.
4. Enjoy a Dramatic Performance
A source of intense national pride, the Teatro Nacional de Costa Rica frequently tops the list of unmissable things to do in San Jose!
Well known for its luxurious interior and incredible architecture from inside to out, if you're lucky enough to catch an actual performance, you're sure to be amazed!
With a sense of unrivaled decadence, this theater makes any performance the experience of a lifetime!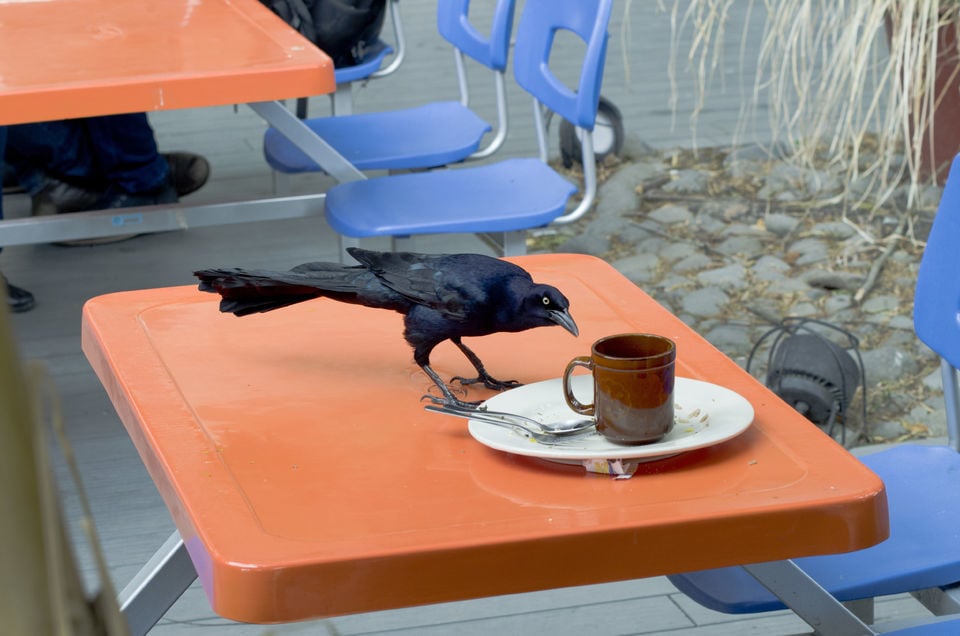 A hidden mecca of wildlife can be found a stone's throw away from downtown San Jose!
This is a perfect stop to explore the huge variety of plants and animals San Jose has to offer without making the journey into one of Costa Rica's numerous forserts. A wide variety of colourful birds, unique insects and an adorable sloth population that lurk all right near the site!
A guided trip down here offers travelers a taste of Costa Rican nature combined with the convenience of city dwelling!
6. Browse the Central Market
One of the oldest places in San Jose, the Central Market offers a feeling of true authenticity when you're out exploring!
This is one of the best things to do in San Jose alone. The market is often filled with both tourists and locals and is a nice way to mingle. Spend your time finding some traditional food or shopping for locally sourced souvenirs!
The labyrinth-like structure of the place is perfect for allowing yourself to get lost in the heart of San Jose's culture!
Small Pack Problems? 😉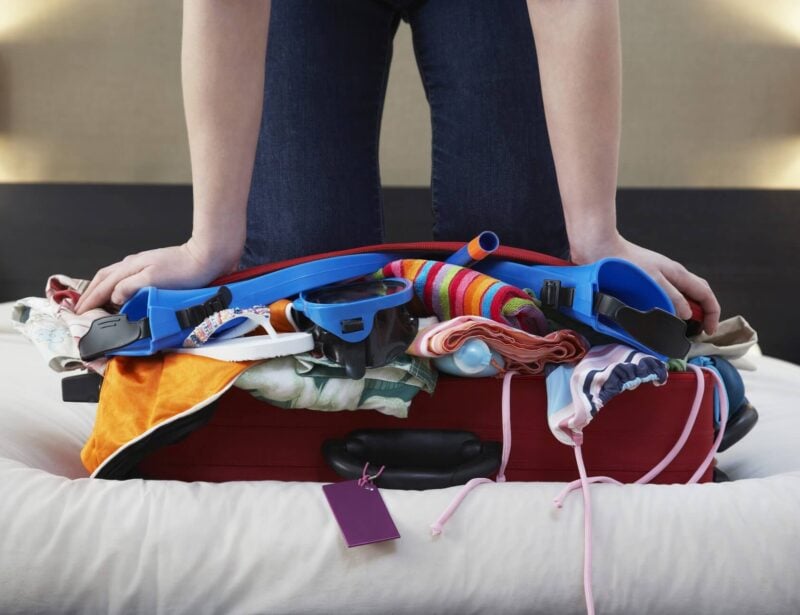 My missus travels with all her clothes in ziplock bags: don't be like my missus. UP YOUR PACKING GAME!
Packing cubes for the globetrotters and compression sacks for the real adventurers – these babies are a traveller's best kept secret. They organise yo' packing and minimise its volume too so you can pack MORE.
Or, y'know… you can stick to ziplock bags.
View Our Fave Cubes
Or Check Out the Sacks!
Unusual Things to Do in San Jose
Looking for some unique, off the beaten track, ways to spend your time? Then San Jose is the perfect place to visit!
7. Watch Traditional Dances at Ram Luna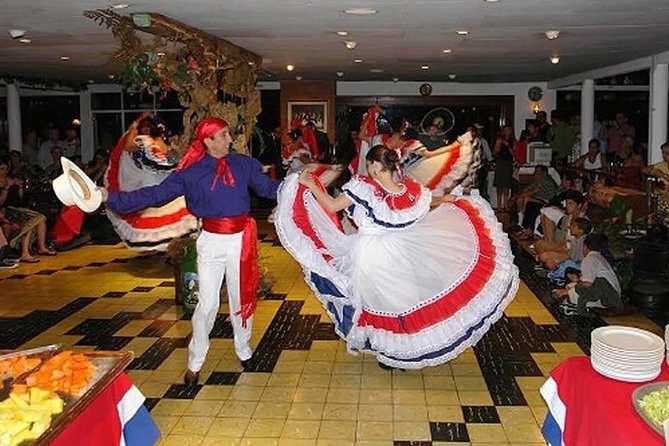 Ram Luna offers an amazingly unique combination of great food, unbelievable views, and incredible local dancing!
Stare out at beautiful views of San Jose from this mountain top restaurant while you dine on authentic Costa Rican food. La olla de Carne, La Carne en salsa and Los chicharrones típicos de la zona are fan favorites!
End the night watching the flair of the local dancers as they show off the sultry rhythm South America is known for!
8. Explore the Jade Museum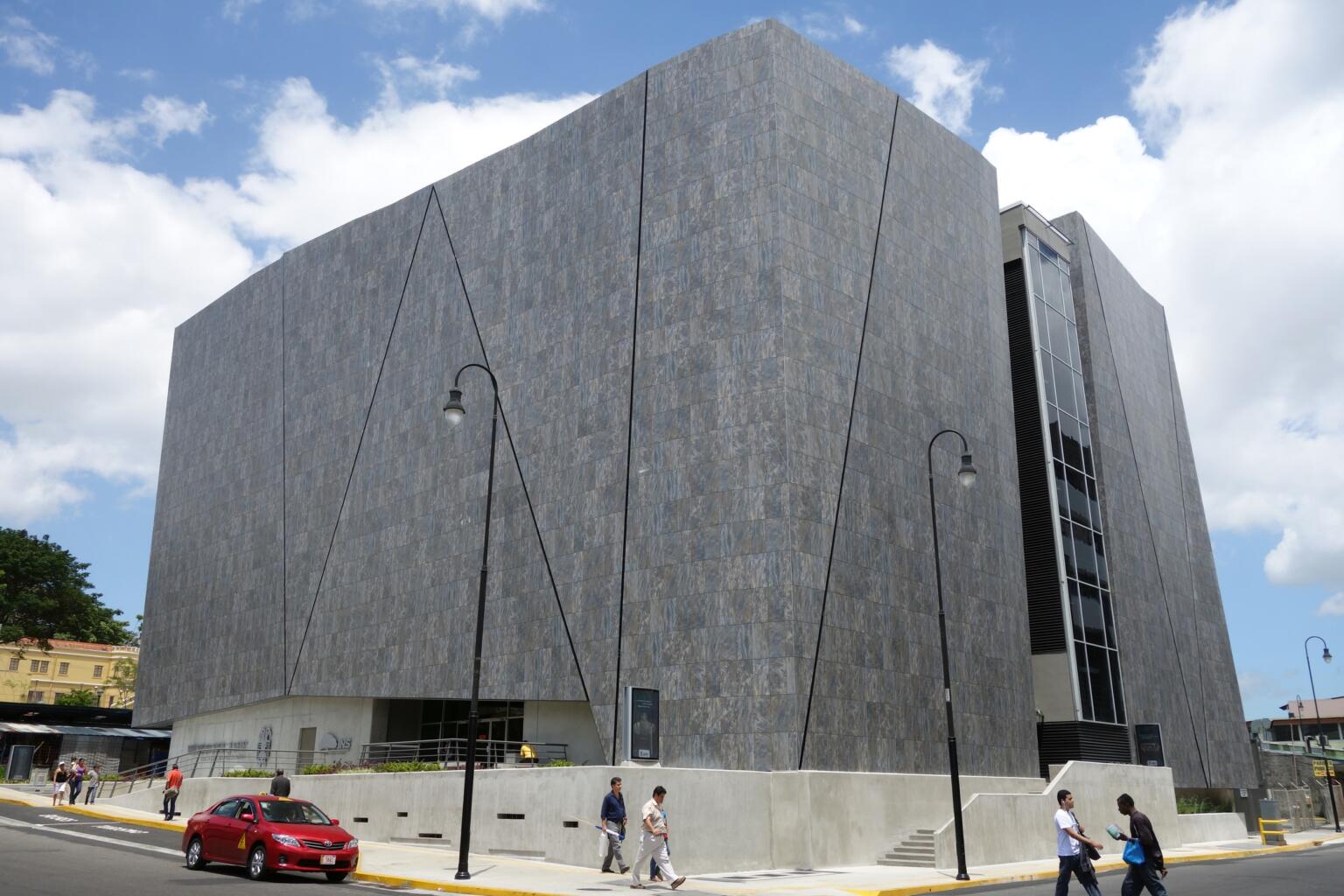 Dedicated to preserving the rich archeological heritage of the region, San Jose's Jade Museum is home to the largest collection of American jade in the world!
Located in central San Jose, the stark structure evokes the image of uncut jade, which considering the amount it houses, is no surprise. Over 7,000 unique items are on display!
The museum is split into 6 different exhibitions, each explaining the various aspects of jade and its history
9. Take in Local and Indigenous Artworks at Galeria Namu
If you're looking for authentic souvenirs that aren't typical touristy nonsense, this is the place for you!
Galeria Namu is a fair-trade gallery that promotes the work and crafts of local contributors and indigenous people. Half of what makes this place such a special visit is the care and knowledge that the staff have about the art!
The result is that if you decide to purchase something, you walk away with a deep appreciation of both the art, its history and the artist who made it!
Safety in San Jose
Costa Rica has the lowest crime rate in South America, so yes, we can say that Costa Rica is mostly safe. The country has specifically created a police division to protect tourists! However, this is still Central America and if you're not paying attention you may be at risk of getting pickpocketed or mugged.
But a good way to stop would-be pickpockets in their tracks is simply to wear a money belt (which we highly recommend); something like the very discreet Pacsafe Money Belt will work wonders.
As such, there are a few things to bear in mind while you're there.
When traveling, especially alone, don't go out at night on foot. Don't flash your cash when paying for something, simply take out what you need. Try to blend in, make use of common sense, and stay aware of your surroundings when you're out! Never leave valuables unattended. Check out our roundup of the best travel insurance.
Travel with peace of mind. Travel WITH a security belt.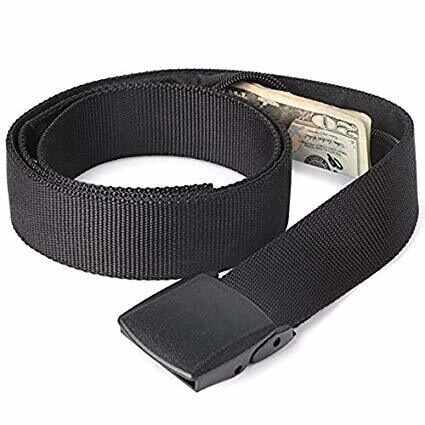 Get your cash stashed with this awesome Pacsafe money belt. It will keep your valuables safe no matter where you go.
It looks exactly like a normal belt except for a SECRET interior pocket perfectly designed to hide a wad of cash or a passport copy. Never get caught with your pants down again! (Unless you want to.)
Hide Yo' Money!
Things to do in San Jose at Night
As the capital city of Costa Rica, it's no surprise that San Jose has some of the best nightlife hotspots in the country!
10. Take in the Spectacle of the Little Theater Group
Simultaneously one of the best things to do in San Jose off the beaten path as well as the best way to spend the night out in the city if you're with family!
The Little Theater Group is, as the name suggests, intimate in its nature. This creates a close bond between audience and actor which adds to this amazing troupe! Part of what makes the group special is its 62-year history and it's casting policies which allow professional and amateur actors to be selected! This leads to some dynamic shows and unique things to do in San Jose!
For travelers looking for a fun night out in a new city, pub crawls are a great way to enjoy a night out!
Not only is it a great way to meet like-minded people from across the world, but it's also a fantastic way to enjoy a night out! Explore various quality bars, get discounted drinks and meet locals all in one incredible night!
If you book a San Jose pub crawl, you get free entrance into the bars and clubs. This adds up to an incredible night out, in one of the most unique pub crawl destinations!
Where To Stay In San Jose
If you are headed to San Jose then you'll need somewhere to stay. These are our top picks.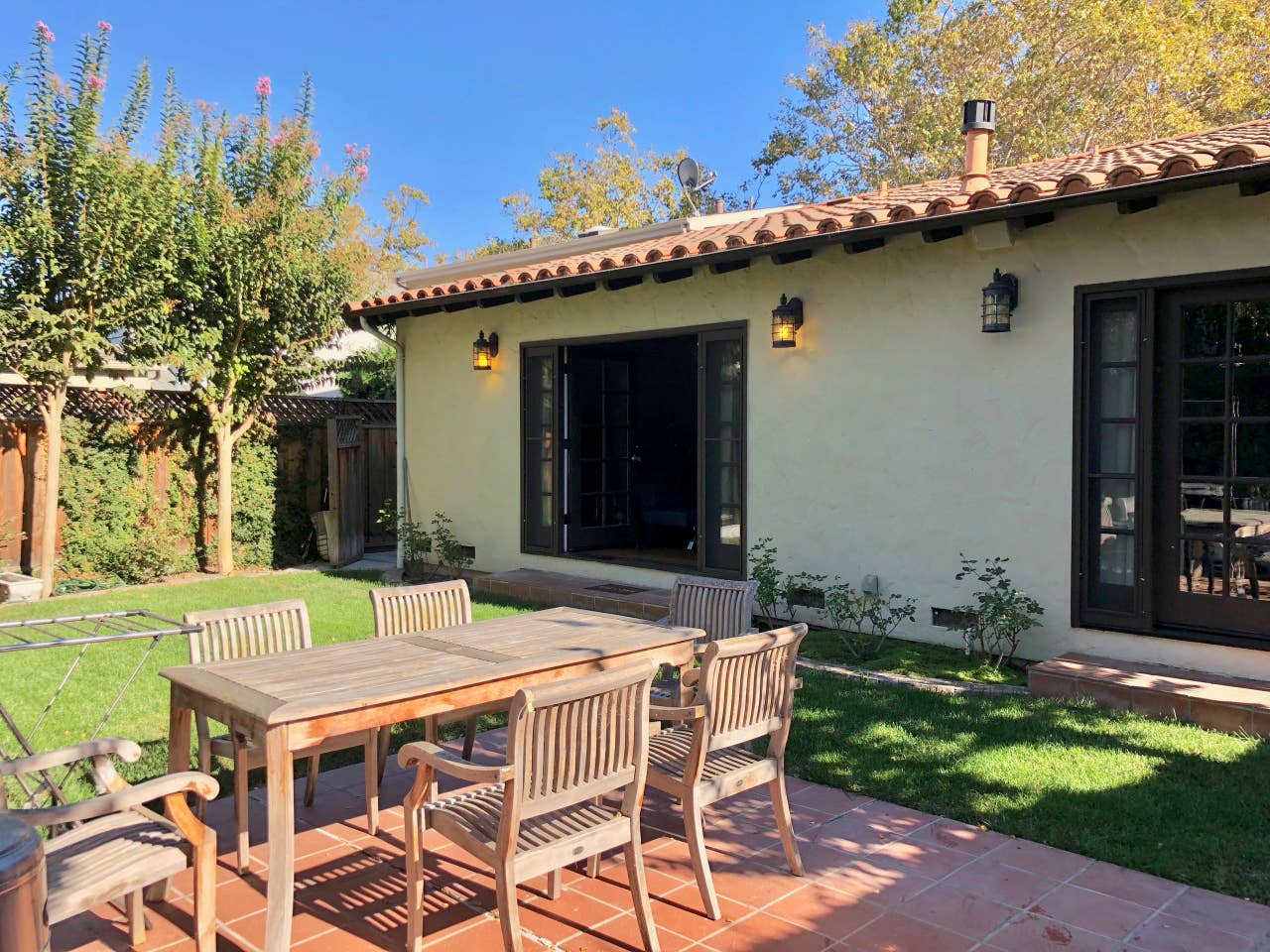 This AirBnB rental is actually for the entire guest suite which is a private in-law unit. It's situated right next to the lovely Rose Gardens so you can sip a cup of tea while walking along the rows of rose bushes outside. We love the privacy of this rental and the gorgeous newly renovated bathroom!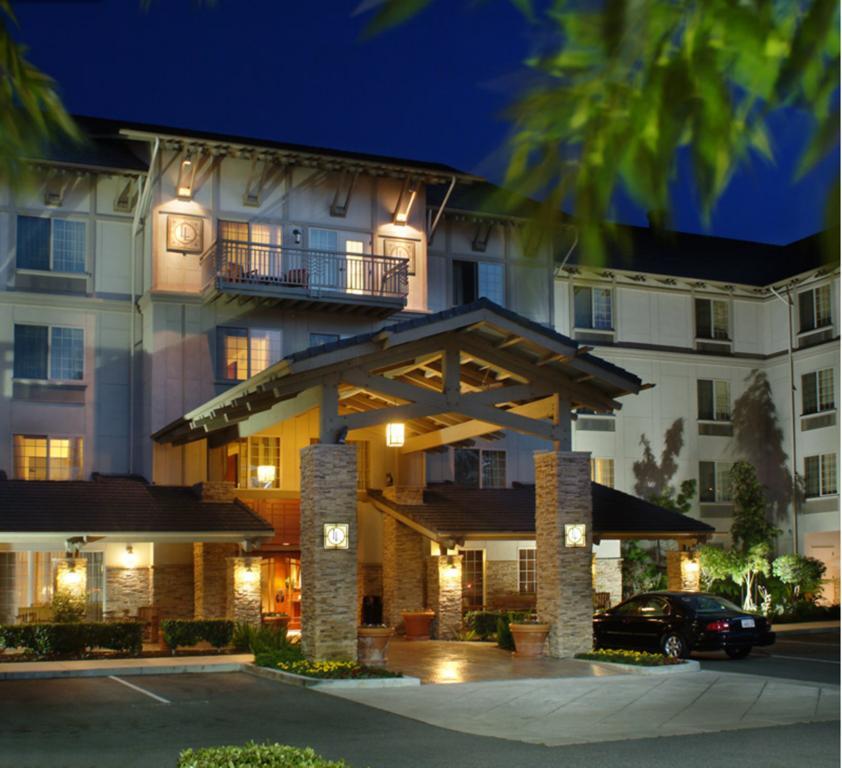 The Larkspur Landing Hotel in Campell is one of our favorite hotels in San Jose. The healthy breakfasts are delicious, and the free laundry is a huge plus. We also have to appreciate the 24-hour free cookies.
Freshly baked daily, folks! With free cookies, laundry, and breakfasts this hotel is one of the coolest places to stay in San Jose!
Romantic Things to Do in San Jose
If romance is your aim, San Jose has great options for a delightful couples' getaway!
12. Mix it up at Mixt
There's something incredibly romantic about the intimacy of small restaurants!
This hidden jewel is the perfect San Jose gem for you! Boasting an emphasized value on low waste, Mxit is proud of its zero plastic policy and vegan food done well.
The size of the place only complements the quality of the food and the attention to detail of the owner and staff. Walk away well fed, cared for and having spent the meal intimately enjoying the company of your loved one!
13. Immerse yourself in Spirogyra Butterfly Garden
A nice break from the bustle of the big city, Spirogyra Butterfly Garden is one of the most unique outdoor things to do in San Jose.
The friendliness and enthusiasm of the staff make the trip engaging, as you'll get a better understanding of the need for sanctuaries like this!
The splendid garden area, butterfly enclosures and the path down to the river makes this one of the most romantic things to do in San Jose for couples!
Best Free Things to Do in San Jose
Whether you're backpacking through South America, or just visiting on a budget, here are some things you can do for free in San Jose.
14. Picnic at the Parque La Sabana
Picnics are always great if you're looking for things to do in San Jose on a budget! Plus, any time you're exploring a new city, you're going to want to catch a breather.
Said to be the lungs of San Jose, La Sabana is Costa Rica's largest and most important park due to its 200-year-old age, as well as its proximity to other important sites around Costa Rica.
This is one of the more "non-touristy" things to do in San Jose and it is often frequented by locals!
Is This the Best Daypack EVER???
15. Experience Contemporary Art and Design
Topping the list of fun things to do in San Jose indoors, this gallery is a great example of incredible and unique modern art!
The museum is a great way to see some of Costa Rica's upcoming artists as well as prominent local and international artists. And it's free to enter!
The exhibitions are guaranteed to leave you thinking about what you've seen long after you visited.
Books to Read while Visiting San Jose
Assault on Paradise: Assault on Paradise vividly depicts the Conquistadores and the Church invading Central America, impoverishing one world to enrich another.
Coffee and Power: In the revolutionary decade between 1979 and 1992, it would have been difficult to find three political systems as different as death-squad-dominated El Salvador, peaceful social-democratic Costa Rica, and revolutionary Sandinista Nicaragua. Learn about the complicated history of the region and how these events have shaped the country.
The Ticos: Culture and Social Change in Costa Rica: Written with the perspective of more than half a century of first-hand observation, this unparalleled social and cultural history describes how Costa Rica's economy, government, education and health-care systems, family structures, religion, and other institutions have evolved.

Our GREATEST Travel Secrets…
Pop your email here & get the original Broke Backpacker Bible for FREE.
Things to Do with Kids in San Jose
San Jose is a great city for spending time with the kids!
16. Go Wild at Parque Diversiones
Amusement parks are every kids (and many adults) dream day out! This is guaranteed to be one of the most fun places in San Jose!
From the house of terror to old school fun of bumper cars and heart-stopping roller coasters, there's something for kids of all ages to enjoy!
Given that the profits from the park help finance Costa Rica's Children's Hospital, this day out is as good for other kids as it's for your own!
17. Explore San Jose's Children's Discovery Museum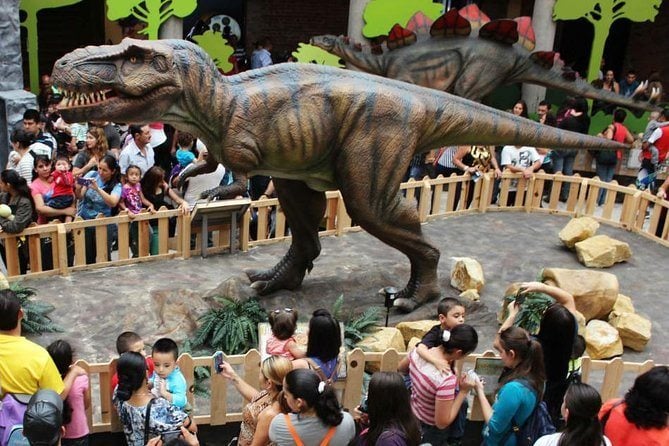 This is one of the great indoor things to do in San Jose if you've got children!
While a museum may not usually be a go-to way to entertain the kids, the Children's Discovery Museum is one of the best things to do in San Jose with kids!
With a little bit of everything, from space to farm life, music, science, Egyptian and Costa Rican culture there's plenty of topics to see. There are over 40 different rooms for "hands-on immersion"!
But what truly makes this perfect for kids is how the museum allows children to learn without it feel like learning (a parent's dream). This guarantees a fun day out for everyone!
Day Trips From San Jose
Due to its central location, San Jose is a popular jumping-off point for many travelers. So it's no surprise that many day trips are offered to the exciting forest adventures that surround the city!
For travelers looking for excitement, few things anywhere in the world compare to whitewater rafting!
To get that heart rate pumping, day trips from San Jose to the Sarapiqui and Toro Rivers are ideal. The waters are listed as Class 3-4 and you'll view over 10 kilometers of Costa Rica's vibrant rainforest as you speed by!
This is a great way to combine some exhilarating physical activity whilst you get to explore the emerald of forests of San Jose!
Zipline Above Stunning Rainforest
This unique opportunity allows you stunning views of Costa Rica's famous forest canopies! Few things in life are better than the combination of exhilaration and serenity this zipline adventure provides.
Once your ride is done, a nearby observatory is available for you to try and spot some rare wildlife or just decompress while taking in the beauty of Costa Rica's rainforests.
Adding to this incredible experience is the relaxation you can enjoy from the rainforest's natural springs, where both hot and cold pools of fresh water can be found!
Save $$$ • Save the Planet • Save Your Stomach!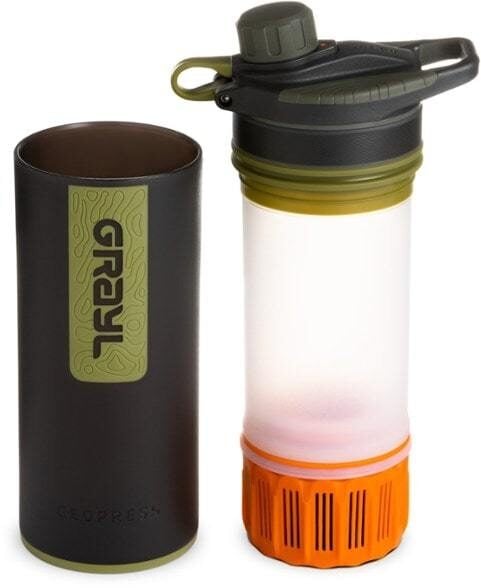 Drink water from ANYWHERE. The Grayl Geopress is the market's leading filtered water bottle protecting your tum from all the waterborne nasties. PLUS, you save money and the environment!
Single-use plastic bottles are a MASSIVE threat to marine life. Be a part of the solution and travel with a filter water bottle.
We've tested the Geopress rigorously from the icy heights of Pakistan to the tropical jungles of Cuba, and the results are in: it WORKS. Buy a Geopress: it's the last water bottle you'll ever buy.
Buy a Geopress!
Read the Review
3 Day Itinerary in San Jose
Three Days in San Jose isn't an awful lot of time to explore this fascinating city so this 3-day itinerary is the perfect way to make the most of your trip!
Day 1
Start your day by enjoying a relaxed morning picnic at the Parque La Sabana, one of Costa Rica's most well-known parks.
The afternoon is the perfect time for walking around the city and admiring the architecture of the capital city. Make sure your route has a stop at Mixt, San Jose's best-hidden gem!
Lastly, end your day of exploration by exploring the best way you can in a new city – with a fantastic pub crawl!
Day 2
Your second day is the perfect time to enjoy the variety of the Central Market, one of the oldest places in San Jose! Markets are a great way to find some authenticity and interact with locals and fellow travelers alike!
Next, head over to Galeria Namu to enhance that feeling of authentic exploration! It's an amazing place to pick up a piece of local art to remember your trip!
Lastly, in San Jose, there are no airs and graces about what an authentic nighttime experience looks like. Head over to Castros and party up a storm!
Day 3
Begin your day with a visit to the Jade Museum. In case you're wondering what the building looks like, it'll be the one looking like a lump of Jade.
Take a walk from there through San Jose's famous Avenida Central. Moving down the street will expose more of San Jose's amazing architecture.
San Jose is currently in the midst of a craft beer boom, so as you move along, make sure to stop in at the occasional bar and give one a try!
Lastly, end your night watching the talented performers of the Little Theater group. Enjoy the intimate setting and award-winning quality performances of some of San Jose's most talented actors!
Don't forget your travel insurance for San Jose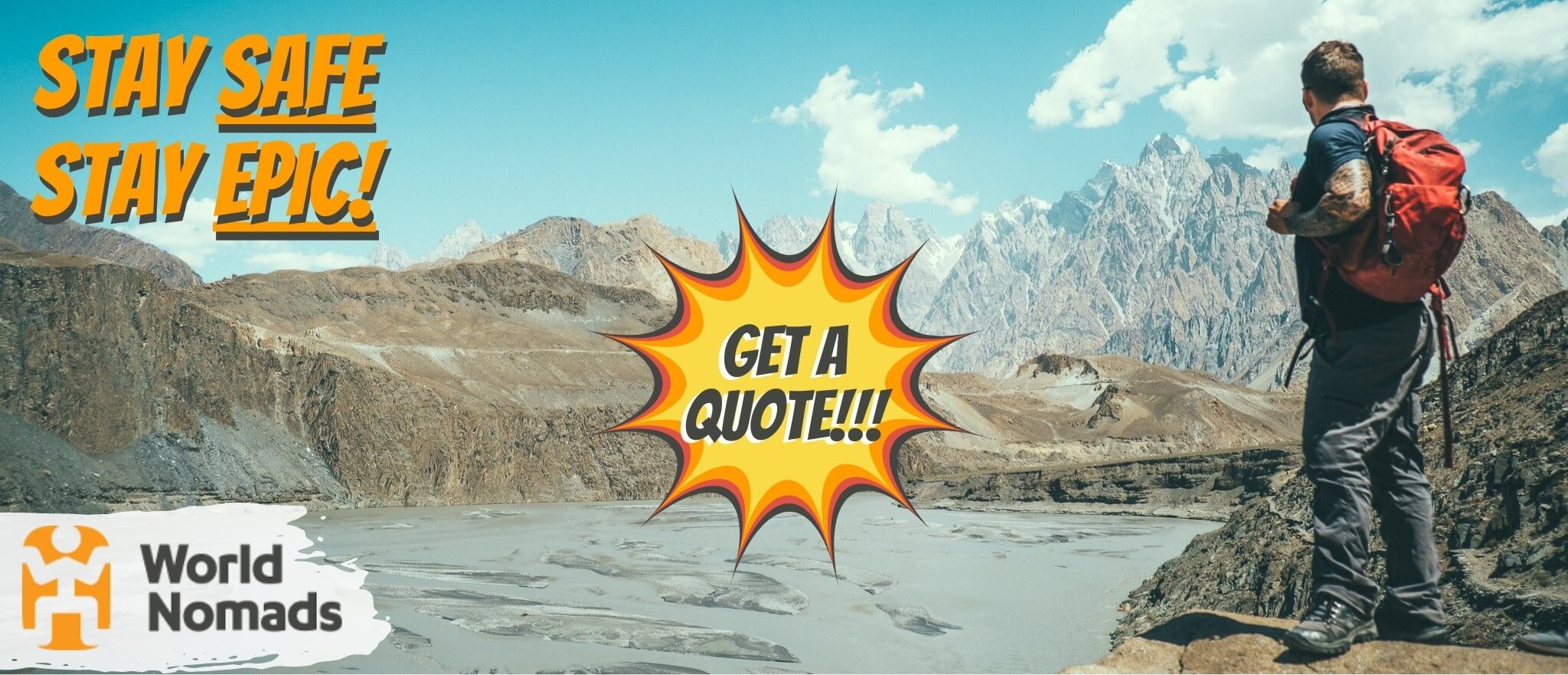 World Nomads' mission is to support and encourage travellers to explore their boundaries. They offer simple & flexible travel insurance, and safety advice to help you travel confidently.
They've been doing it since 2002 – protecting, connecting, and inspiring independent travellers just like you.
Get a quote below or read our in-depth review!
World Nomads provides travel insurance for travelers in over 100 countries. As an affiliate, we receive a fee when you get a quote from World Nomads using this link. We do not represent World Nomads. This is information only and not a recommendation to buy travel insurance.
FAQ on Things to Do in San Jose
Here are some quick answers to common questions about what to do and see in San Jose.
Conclusion
While San Jose may not have the glitz and glamour of other Costa Rican towns, what it has instead is authenticity.
For culture lovers, exploring San Jose's rich cultural history, artistic flair, and decadent dance scenes might be your calling! The city offers everything from its deep-seated love of good coffee, delicious food and a growing fascination with craft beer.
As an urban mecca, for true explorers who are looking to learn about and spend time with the people who make a country special, San Jose is not to be missed!
---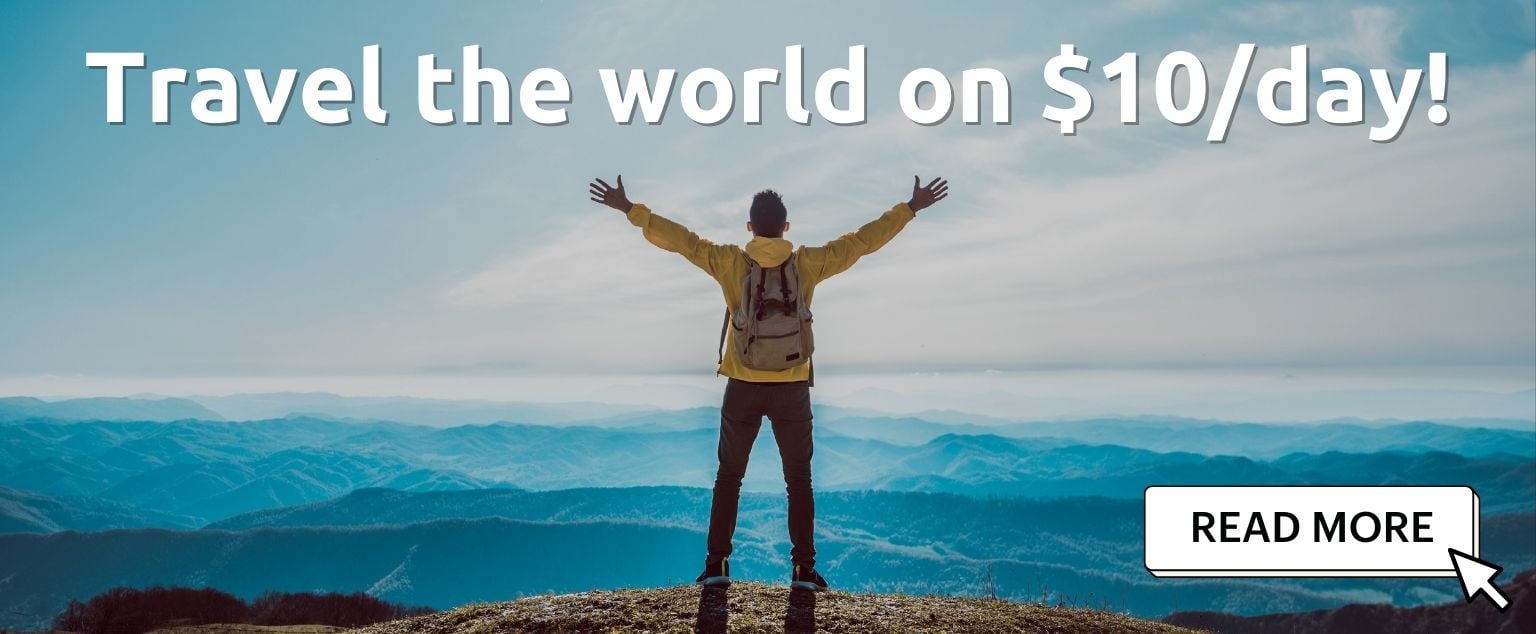 And for transparency's sake, please know that some of the links in our content are affiliate links. That means that if you book your accommodation, buy your gear, or sort your insurance through our link, we earn a small commission (at no extra cost to you). That said, we only link to the gear we trust and never recommend services we don't believe are up to scratch. Again, thank you!