There are just about 2 million residents in San Jose, which means that it is one of the largest metro areas in the entire United States! San Jose is a sprawling Métropolitain area that has been deemed the capital of Silicon Valley.
Expect to see mammoth tech campuses and tons of high-rise buildings, all lined but the foothills of the Santa Cruz Mountains and the immense Diablo Range.
If you're heading over to San Jose, you are probably wondering where are San Jose accommodation options that are right for you?
Our expert travel writers went hunting and scouted out all the best neighborhoods in San Jose and all the best San Jose accommodation finds. Want the best of the best? You got it!
TA-DA! Here is our San Jose neighborhood guide that is filled with the ins and outs of San Jose's best neighborhoods and places to stay. Whether you're looking for the best nightlife, coolest vibes, or the best area for families, we have gathered up all the answers and packed them into this handy dandy San Jose neighborhood guide.
Let's get right to it and start unpacking all this illuminating information…
Want us to cut to the chase and just tell you where to stay in San Jose? Well then, we'll get right to it and give you our three highest recommendations for San Jose accommodation.
The Larkspur Landing Hotel in Campell is one of our favorite hotels in San Jose. The healthy breakfasts are delicious, and the free laundry is a huge plus. We also have to appreciate the 24-hour free cookies.
Freshly baked daily, folks! With free cookies, laundry, and breakfasts this hotel is one of the coolest places to stay in San Jose!
Best Airbnb in San Jose: Spacious Suite by Rose Garden – 5min SJC
This AirBnB rental is actually for the entire guest suite which is a private in-law unit. It's situated right next to the lovely Rose Gardens so you can sip a cup of tea while walking along the rows of rose bushes outside. We love the privacy of this rental and the gorgeous newly renovated bathroom!
It's no surprise that San Jose is not only the biggest city in the Bay Area, but is also where many tech companies call home. San Jose is located right in the center of the Silicon Valley and has earned its nickname as the "Capital of Silicon Valley."
With its abundance of tech companies and campuses, and high-rise buildings, San Jose has is a city of affluence, influence, and innovation.
However, it's not just known for time spent on the computer, it's also an incredible area for outdoor enthusiasts as it's lined by the Santa Cruz Mountains and the Diablo Range.
It's also fairly close to the Pacific Ocean if you fancy yourself a day at the beach. What's even better? On average, San Jose has a whopping 300 sunny days a year.
Since San Jose is a rather sprawling city, the easiest way to get around is the Santa Clara Valley Transportation Authority light rail and the public bus system. Both of these transportation options will take you to most of the main sites and areas in San Jose.
And if you wanted to visit San Francisco, just pop on to the Caltrain for an easy ride.
From the lively Downtown San Jose to the picturesque Rose Garden neighborhood, below is our list of our the top five best San Jose neighborhoods. Get ready because we are about to cover from A to Z all the best areas to stay in San Jose!
Campbell is a wonderful blend of suburb and city life. The downtown area of Campell is cute and charming with little boutiques and small restaurants. The weekly farmers markets that are hosted every single Sunday offers incredible local California produce.
Downtown Campbell is a also has a bustling music scene that can be experienced almost every night of the week right outside on the sidewalks. You can take a yoga class and then walk a couple blocks and take a painting class, and pick up donuts along the way.
Given its abundance of fun things to do, and it's vibrant downtown scene Campell is definitely where to stay in San Jose for the first time. Also, if you're wondering where to stay in San Jose for just one night we think Campell is the way to go!
Campbell is the perfect spot to hop on the Los Gatos Creek Trail for a nice hike. The Pruneyard Center is an incredible area to spend the day, from the great restaurants and shops to renovated movie theatre, you surely won't get bored at the Pruneyard Center. Ah, Campell!
It is absolutely one of the best areas to stay in San Jose!
This AirBnB is a truly stunning one! The rental includes the entire apartment, complete with two bedrooms and one bathroom. It is styled very uniquely in art nouveau design and is filled with thoughtful touches.
This AirBnB is within walking distance to multiple restaurants and downtown Campell as well. It's a true gem in one of San Jose's best neighborhoods.
The Larkspur Landing Hotel is one of the best places to stay in Campbell. The hotel is gorgeous and will meet all your wants and needs. Including freshly baked cookies available all day every day!
The outdoor hot tub is the perfect end to a busy day, unless you'd rather enjoy a late night workout at their fitness center.
Things to do and see in Campbell
Spend time exploring the mammoth shopping center— the Pruneyard Center
Go for a hike or a nice walk along the Los Gatos Creek Trail
Pick up some local goodies at the Saturday Farmers Markets
Have a plate of pad thai at Thai Orchard or some greek dolmas at Opa! Campbell
Sample insanely delicious donuts at Psycho Donuts
Drool over the waffles and pancakes at the best brunch spot in Campell – Stacks
Catch a musical, play, or comedy show at Heritage Theatre
Play a round of sand volleyball at the John D. Morgan Park
Take an Iyengar Yoga Class at Iyengar Yoga South Bay
The North Valley is a San Diego Neighborhood that indeed does sit North of San Jose city center. The North Valley doesn't have as many things to do or see as many of the other neighborhoods in San Diego, which means that the accommodation options are much more affordable.
That is why we chose the North Valley as our recommendation of where to stay in San Jose on a budget.
There are other neighborhoods in San Jose that are a bit rougher around the edges that have high crime rates. The North Valley isn't like that, it is quiet and safe. There is abundant fresh air and beautiful mountain views.
It is far away from the path of pollution. Yet, since it is quiet, there isn't really a nightlife or entertainment scene. However, our favorite things are the Emma Prusch park, flea markets, and farmers markets.
The flea markets are more than just flea markets too, they have Friday and Saturday night events with food trucks, outdoor games, and live music!
Best Hotel in North Valley: Alura Inn
The Alura Inn is a great value place to stay for the budget travelers out there. The beds are comfortable and the rooms are clean. It's nothing spectacular in terms of design or style, but if you're looking for an affordable hotel room in North Valley then this is the way to go.
The La Quinta in North Valley is an excellent place to stay. The hotel offers a free shuttle to the airport, and is known for having a huge hot, all you can eat buffet breakfast! Enjoy onsite Naki's Bar.
Best Airbnb in North Valley: Sego Getaway with Bonus Room
This AirBnB Rental in North Valley is a great find. It is clean and comfortable and looks as if it was just built a couple months ago! Everything is truly sparkling clean. It's a nice, quiet rental that comes at a great price.
Things to do and see in North Valley
San Jose Flea Market is more than
Enjoy a seafood meal at Claw Shack at a fair price
Play a round of golf at the 18-hole San Jose Municipal Golf Course
Pack a picnic and head over to Townsend Park, Ben Rodgers Park, Hillcrest Park, Creighton Park, and Sinnott Park
Have a steaming bowl of wonton soup at at the low-key Taiwanese spot: Taikee Wonton
Pop into the Sanatana Dharma Kendra Hindu temple for a surprise photo opp
Play a round of bowling at Bowlero Milpitas
Palm trees and city lights make up the ambiance of Downtown San Jose. It's a very lively downtown, packed with restaurants, cafes, and bars. Also, it is close to many of the companies and universities.
Downtown is also where the majority of festivals and activities are hosted, so it's a great place in San Jose to stay in.
In Downtown San Jose, everything is within your reach. Staying in the heart of downtown San Jose will offer you the most amount of things to do all within a quick walk outside your hostel, hotel, or AirBnB's doors. Since Downtown San Jose is where all the action is at, it is the best area to stay in San Jose for nightlife.
If you're looking to go clubbing or to sip a glass of California red on an outdoor pub patio, look no further than the Downtown area.
From the epic DJ music at the Temple Bar and Lounge to the upscale classy vibes at the Paper Plane, bars abound in Downtown San Jose.
This AirBnB in the heart of Downtown San Jose is a charming rental. As is fairly standard in downtown, it is only a room rental in a house. It's styled Victorian-esque and has a lavish feel to the room.
The Pacific Motor Inn is conveniently located right in Downtown San Jose. It's one of the best places to stay in San Jose's downtown area if you're looking for a reasonably priced hotel. It's actually pretty spacious and breakfast offerings are plentiful!
Best Hotel in Downtown San Jose: Hotel Clariana
Hotel Clariana is a beautiful hotel that offers great views of the city outside. The restaurant has a fun atmosphere with live music from time to time. The hotel gym is also wonderfully equipped for the fitness enthusiasts out there!
Things to do and see in Downtown San Jose
Spend some quality time at the Tech Interactive with hands-on tech exhibits plus an IMAX theatre is in there too
See a show at this gorgeous art-deco styled San Jose Center for the Performing Arts
Check out all the exhibits at the San Jose Museum of Art
Take a tour of the immense and ornate Cathedral Basilica of St. Joseph
Enjoy a creative cocktails at Paper Plane
Catch an improv comedy show at San Jose Improv
Walk through the eclectic collection of local art at KALEID Gallery
Play a life-sized version of Monopoly in Park— a giant board game in a tiny park in Downtown San Jose
Willow Glen is one of the coolest neighborhoods in San Jose, and is known for having its own vibrant downtown area. Willow Glen is actually one of the closest neighborhoods to San Jose's city center, so you really won't miss out on either downtown's awesome spots and activities.
Willow Glen's downtown is positively brimming with diverse restaurants from Japanese to Greek to Mexican. There are also trendy breakfast diners and even vegan-friendly places to eat.
Moreover, there is also a lot of art, culture, and entertainment in Willow Glen which makes it one of San Jose's best neighborhoods with a huge cool factor.
Also, if you were hunting for the right spot to start your hike from, Willow Glen is a wonderful place to base yourself as beautiful hiking trails are just a stone's throw away.
This Marriott is straddles the line between Campbell and Willow Grove. It has large, spacious rooms. It is conveniently located close to restaurants and even a supermarket. The full-service business center an onsite gym surpasses expectations.
Best Airbnb in Willow Glen: Charming Room & Bath close to Downtown Willow Glen
This AirBnB Rental is for a private bedroom and bathroom that can accommodate two guests. The room is bright, crisp, and clean. Here in Willow Glen, one of the best areas in San Jose to stay in, this is a quality AirBnB to stay in at a great price too!
Best Airbnb in Willow Glen: Poolside Guest House in Willow Glen
The Poolside Guest House in Willow Glen is a wonderful find! It's a very private, one bedroom, one bathroom guest house that is perfect for the solo travelers out there. Given the privacy and the poolside vibes, it's one of the best places to stay in San Jose.
Things to do and see in Willow Glen
Have dessert first at Nothing Bundt Cakes
Slurp up all the Pho you can at Pho Wagon
Stop by The Source, a delicious vegan restaurant known for their delicious açaí bowls
Finally try CrossFit at Cróga CrossFit
Go for a walk in the park at Willow Street Park
Try the artisanal ciders at Cider Junction with 26 ciders on tap featuring bizarre flavors from mint to charcoal
Stock up on all the candy you could ever need at Powell's Sweet Shoppe
Enjoy a delectable brunch at The Table
Rose Garden is a neighborhood in San Jose, just West of Downtown. It's a lovely neighborhood that is very convenient to walk or bike around to explore the area. There is a nice array of restaurants, shops, and cafes.
Given it's safe and quiet vibes, it is the best neighborhood in San Jose for families.
Home to several excellent parks, as well as the historic Rose Garden, the kids will love staying in this area and having room to roam. The neighborhoods are tree-lined and leafy green.
This San Jose neighborhood is filled with families who are eager to say hello over their fences and flower bushes.
If you're wondering where to stay in San Jose with kids, Rose Garden is for you. It is the perfect place to base you and your family for your trip to San Jose.
The Flamingo Motel is located just on the outskirts of the Rose Garden neighborhood. It has what you would expect for a budget motel in the Bay Area, but we do love the swimming pool and that it is in walkable distance from downtown San Jose.
The Hotel Rose Garden is a lovely hotel that is close to both the Rose Garden and Downtown San Jose. The outdoor swimming pool is perfect and we love the on-site restaurant: Mango's Mexican Restaurant!
Best Airbnb in Rose Garden: Spacious Suite by Rose Garden – 5min SJC
This AirBnB is for an entire guest suite right next to the Rose Gardens itself. It has a newly renovated bathroom and two beds and can house four guests. We love the indoor fireplace. This suite will make you and your family feel right at home.
Things to do and see in Rose Garden
See the ancient artifacts and exhibits at the Rosicrucian Egyptian Museum
Watch the sky unfold before you at the planetarium
Take a walk in the park at the Rose Garden
Catch a movie at the vintage Towne 3 Cinema
Eat some delicious vegan and vegetarian crepes at the colorful Crepes Bistro
Catch a performing arts show at the local community theatre— the Historic Hoover Theatre
Enjoy a picnic in one of the neighborhood parks: Del Monte Park, Cahill Park, or O'Connor Park
Check out the Winchester Mystery House which is one of the most bizarre and iconic sites in San Jose
Here's what people usually ask us about the areas of San Jose and where to stay.
Don't Forget Travel Insurance for San Jose
World Nomads' mission is to support and encourage travellers to explore their boundaries. They offer simple & flexible travel insurance, and safety advice to help you travel confidently.
They've been doing it since 2002 – protecting, connecting, and inspiring independent travellers just like you.
Get a quote below or read our in-depth review!
World Nomads provides travel insurance for travelers in over 100 countries. As an affiliate, we receive a fee when you get a quote from World Nomads using this link. We do not represent World Nomads. This is information only and not a recommendation to buy travel insurance.
Final Thoughts on Where to Stay in San Jose
The Capital of Silicon Valley, San Jose, California is sprawling metropolitan city that has more to do than meets the eye. From incredible hiking trails to a life-size Monopoly board, you won't get bored in San Jose.
While hostels haven't yet made an appearance in San Jose, AirBnB has many great options out there for those who like to feel at home while they travel. Our favorite is the "Spacious Suite by Rose Garden" that is located right next to the actual Rose Gardens in the neighborhood of Rose Garden.
We know, lots of roses and gardens right? This AirBnB is a private in-law unit with lots of privacy.
The Best Hotel in San Jose is the The Larkspur Landing Hotel located in the Campbell neighborhood. It has free laundry and free cookies 24/7. What a winning combination.
Have any San Jose words of wisdom to share? We're all ears. Please drop us a note in the comments below.
Do you own an awesome hostel, hotel or apartment? Want to be featured in our list? Email [email protected] to find out how.
---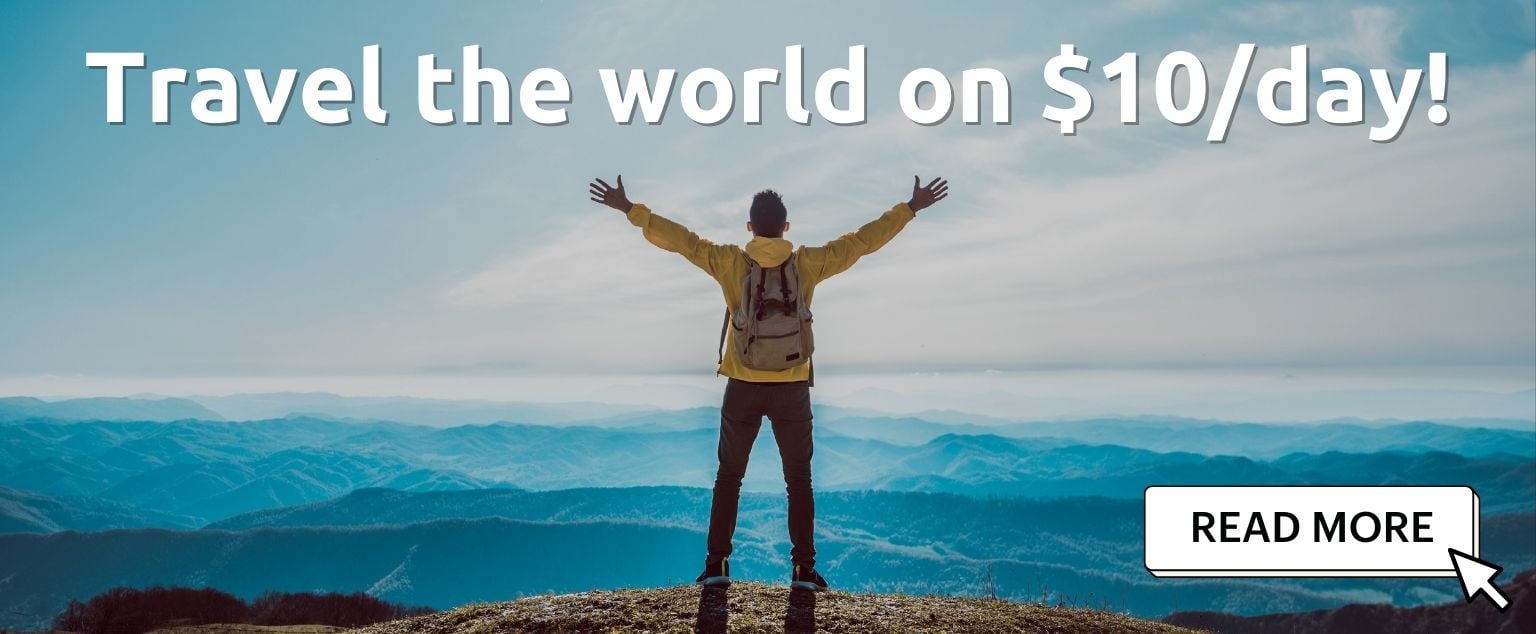 And for transparency's sake, please know that some of the links in our content are affiliate links. That means that if you book your accommodation, buy your gear, or sort your insurance through our link, we earn a small commission (at no extra cost to you). That said, we only link to the gear we trust and never recommend services we don't believe are up to scratch. Again, thank you!