Costa Rica is undoubtedly the backpacking-center of Central America, and if you are flying in, it's most likely going to be through San Jose.
While most travelers quickly flee San Jose for the jungles, volcanos and beaches of Costa Rica, those who choose to stay are often surprised by an affordable city with a ton to see and do. This is why I wrote the list of the best hostels in San Jose, Costa Rica.
Organized by your travel needs, this list of the top hostels in San Jose is meant to help you find the hostel that best suits your travel-style, so you can book easily, and get to exploring this highly underrated city.
Let's take a look at the 20 best hostels in San Jose – Vamanos!
Quick Answer: The Best Hostels in San Jose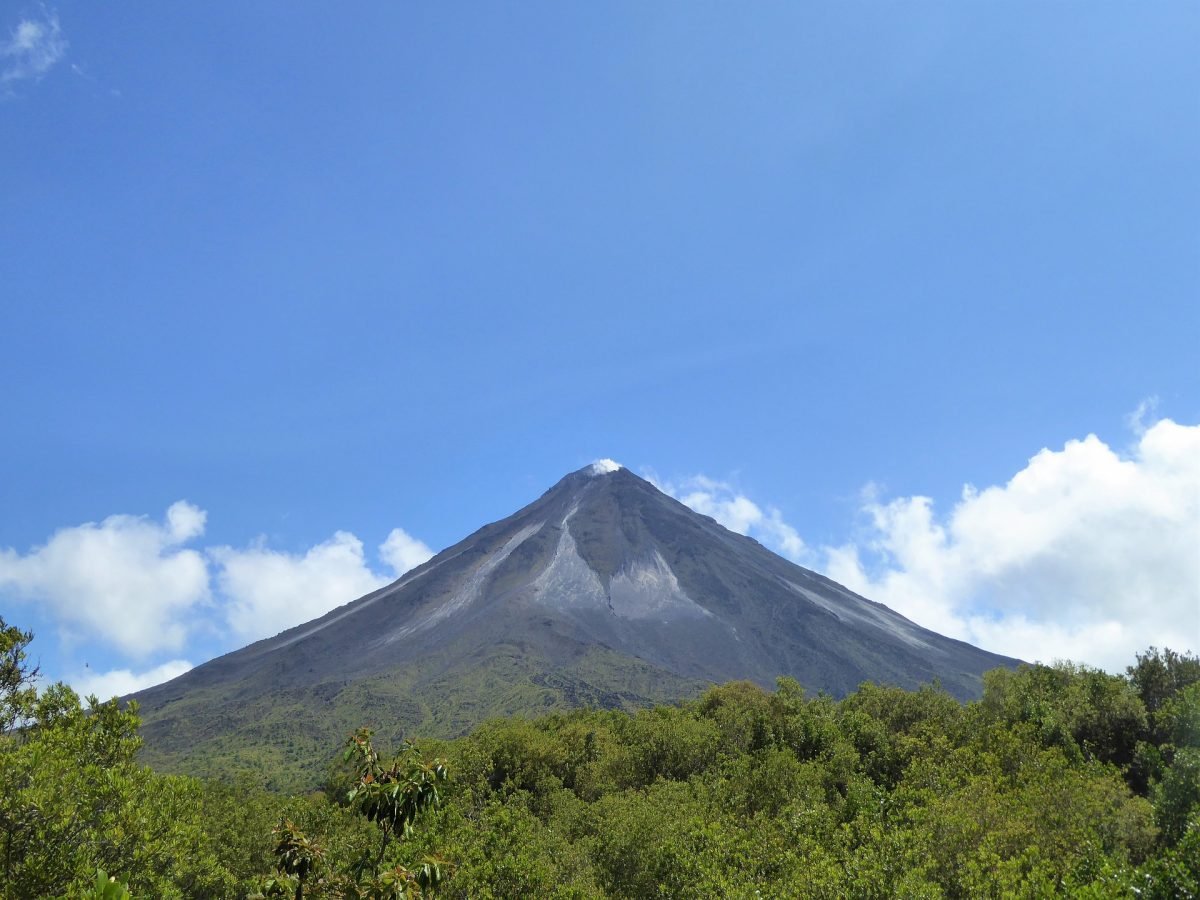 The 20 Best Hostels in San Jose
If you're backpacking Costa Rica, you'll probably end up in San Jose at one point. Take a more in-depth look as to why we consider these to be the best hostels in San Jose. We've not only listed the hostels and given you plenty of reasons to love them, but we've also split them into different types. So, it's easy to see at a glance which would more suit your travelling style and accommodation preferences.
Just like the rest of Costa Rica's hostels, San Jose's accommodations have a lot to offer. Whether you're looking for the most affordable hostel in San Jose, the best hostel in San Jose for partying the nights away, a great San Jose youth hostel for solo travellers, or something else entirely, this list will help you book your hostel with confidence.
Do You Want to Travel FOREVER??
Then pop your email address in below and we'll send you a FREE copy of 'How to Travel the World on $10 a Day!' – make travel your LIFE.
Overall Best Hostel in San Jose – Hostel Urbano
$
Complimentary Breakfast
Café
Tour Desk
The award-winning Hostel Urbano is also our winner when it comes to the overall best hostel in San Jose in 2021. For such an affordable price it couldn't have many more great facilities if it tried … a spacious shared kitchen, a cosy dining area, a comfy TV lounge, a garden with hammocks, a pool table, a tour desk, a book exchange, and currency exchange services. There are heaps of places to relax and socialise with other travellers. Stay connected with the free Wi-Fi and free-to-use computers. Another bonus: breakfast is free! In a lively and youthful area close to a university, Hostel Urbano is a comfortable base from which to make the most of San Jose.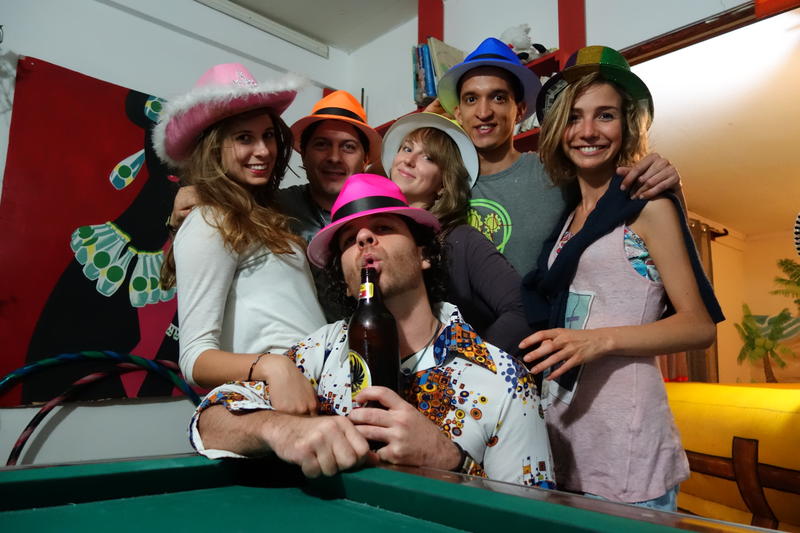 $$
Free Breakfast
Laundry Facilities
Pool Table
The best party hostel in San Jose, a stay at the award-winning Hostel Bekuo San Jose promises to be bags of fun. Spontaneity rules here, impromptu garden parties and BBQ cook-ups as well as regular bar- and club-hopping adventures. The youthful staff are cool and friendly and always up for a laugh. A pool table, foosball, and Wii provide more low-key ways to chill if you're still suffering from the night before, and the free breakfast helps to chase away some of the hangover demons. You can also cook your own comfort food in the well-equipped kitchen.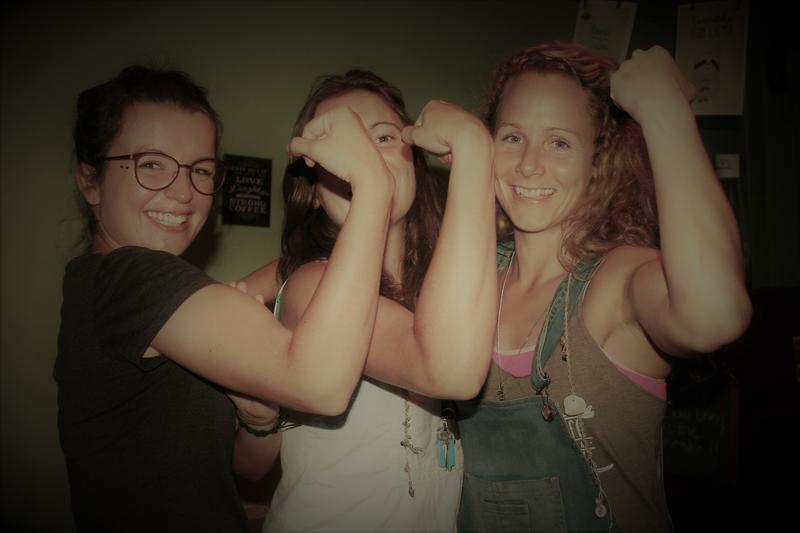 $$
Free Breakfast
Restaurant
Currency Exchange
The best hostel for solo travellers in San Jose, In the Wind Hostel and Guesthouse has a sociable heart and attracts a mix of cool backpackers. The members of staff are awesome too and the hostel is located in a lively part of town, close to the university. In addition to the eight-bed dorms you can opt for a private single room if you love meeting people but also having your own space to sleep. Breakfast is free and there are two communal kitchens where you can channel your inner Masterchef. Mingle in the indoor and outdoor seating areas, book a range of trips, do your laundry, and make loads of great memories. This San Jose backpackers hostel is vibrant, both in its atmosphere and its appearance.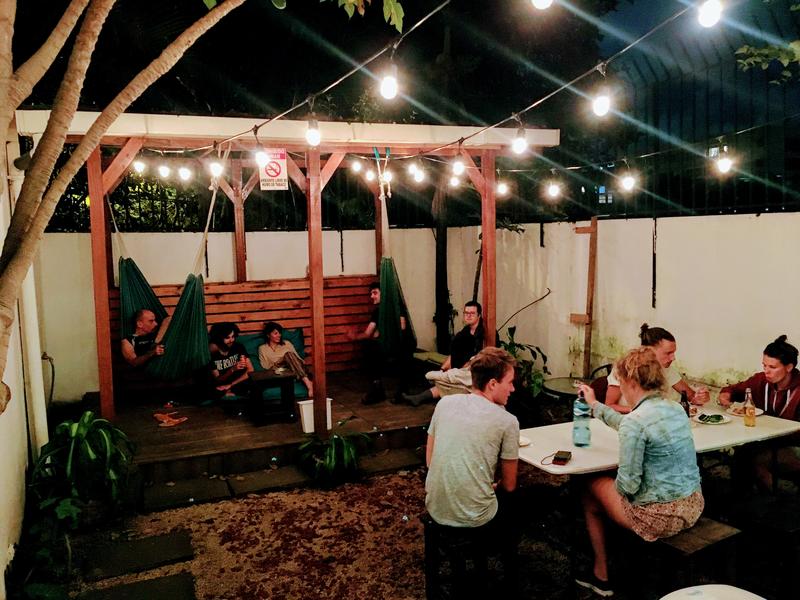 $
Free Breakfast
Laundry Facilites
Cable TV
A short distance from San Jose's downtown, located in the calm area of San Pedro, TripOn Open House is the best cheap hostel in San Jose. A chilled –out hostel with a garden and lounge for socialising, it also has a large well-equipped kitchen where you can whip up a feast and save even more dough. Breakfast is included and you can buy cheap dinners if cooking isn't on your agenda. Beds have curtains to protect your modesty as well as a light and power outlet, and lockers are available. Laundry facilities, tour booking, 24-hour reception, and free Wi-Fi are a few other perks at this recommended hostel in San Jose. It's a good solid, base for your Costa Rica itinerary.
Is This the Best Backpack EVER???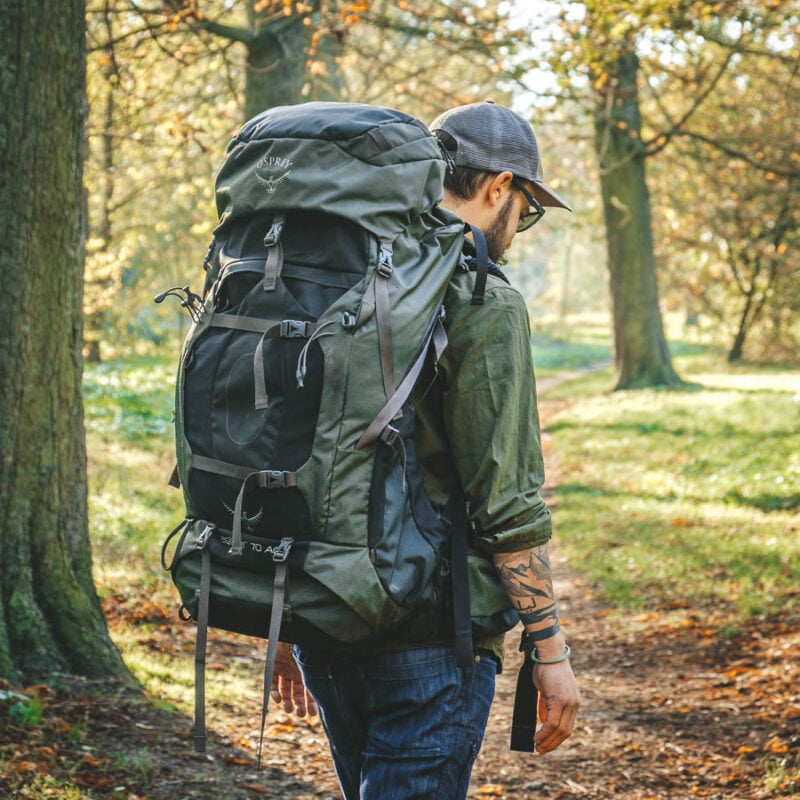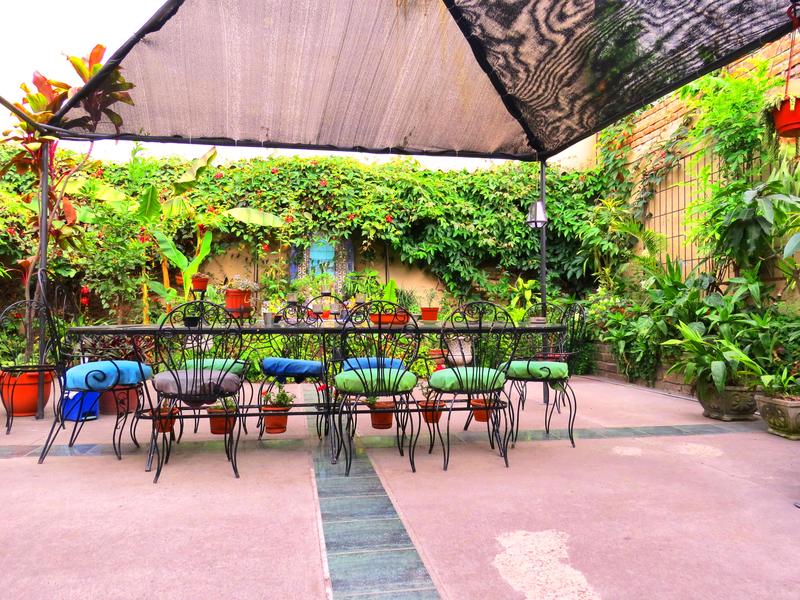 $$$
Restaurant-Bar
Laundry Facilities
Luggage Storage
A top hostel in San Jose for couples, the property oozes romance—when in the right company, of course! A beautiful youth hostel in San Jose that really reflects the natural side of Costa Rica, Hostel Casa del Parque is located within a lush park. It is still, however, just a stone's throw from San Jose's major historic sites. The family-run hostel is particularly popular with creative travellers. Dorms are en-suite and can sleep five or ten, and there are also amazing private rooms for two. There's an onsite restaurant/bar where you can enjoy a meal, drink, and chats, or alternatively cook your fave quick dish in the kitchenette. The outdoor terrace is perfect for mingling or simply enjoying each other's company.
Best Hostel for Digital Nomads in San Jose – Selina San Jose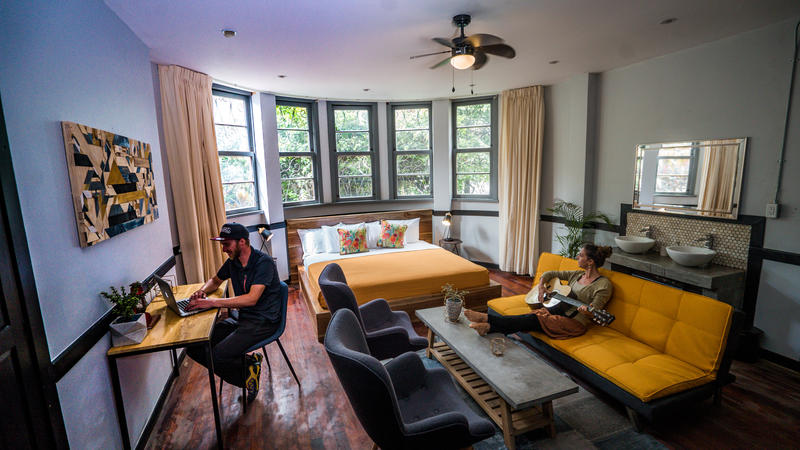 $$$
Restaurant-Bar
Games Room
Luggage Storage
One of the newest backpacker hostels in San Jose, Selina San Jose's co-working space makes it a top San Jose hostel for digital nomads. Of course, Wi-Fi is free, but having a dedicated place to work makes hitting those deadlines that little bit easier. Take a break in the funky common areas, complete with pool table, board games, and musical instruments, catch up with pals old and new in the bar-cum-restaurant, laze in a hammock, or dazzle everyone with your culinary skills in the kitchen. Located in Barrio Otoya, the hostel has a wide range of dorms and private rooms.
More of the best hostels in San Jose
If none of those quite hit the spot, don't despair—here are 14 more of the best hostels in San Jose!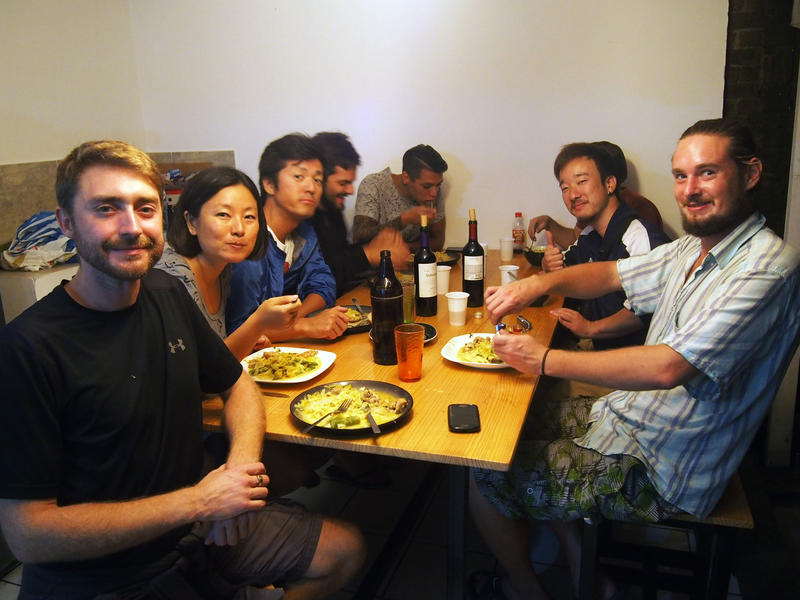 $$
Free Breakfast
Restaurant
Tour Desk
A recommended hostel in San Jose, ¡Upe! Hostel offers great facilities and a cool vibe for a low price. There's an onsite restaurant as well as a kitchen, and a basic free breakfast is included in the price. Feeling extra hungry when you wake up? Upgrade breakfast for a small extra fee. Bond with your new pals over a game of foosball or darts, plan your San Jose adventures with the free Wi-Fi and tour desk, and catch up with the essentials with the laundry and ironing facilities.
$
Free Breakfast
PlayStation
BBQ
A top San Jose hostel near the airport, do as the name says and unwind and chill at the laid-back Relax Hostel. The comfy beds are sure to help you drift off into sweet dreams and lockers help to add to your peace of mind. If you're heading off for other adventures in Costa Rica but planning a return to the capital, perhaps to catch a flight from San Jose, leave extra luggage here for safe-keeping. Areas to chillax include the TV room and patio—grab a book from the book exchange and lose yourself in the pages. There's a kitchen and dining area too for total convenience.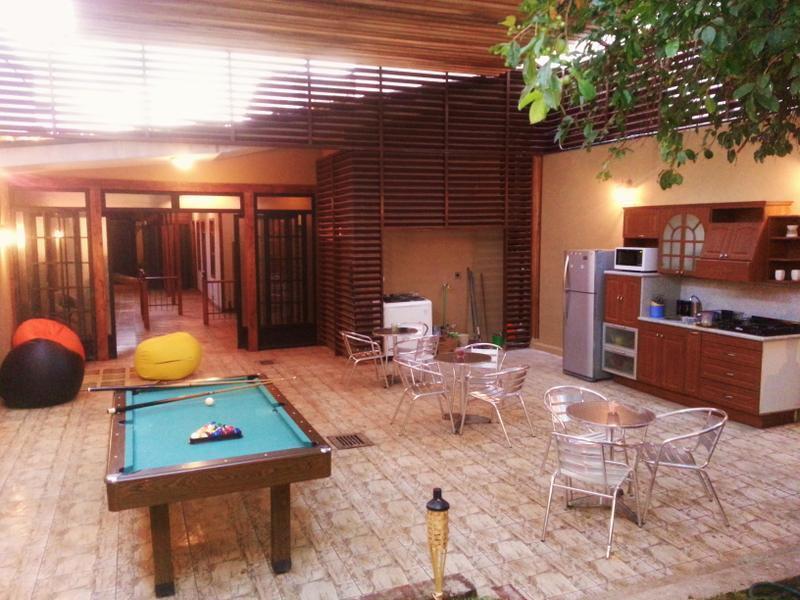 $$
Complimentary Breakfast
Café
Pool Table
An intimate budget hostel in San Jose, Hostel van Goth is cute, clean, and chill. There are mixed and female-only dorms for six people, and facilities like an onsite café, currency exchange, bike parking, tour desk, free Wi-Fi, and laundry facilities held to make life that bit more comfortable. The bright and airy open-plan common area has a kitchen, pool table, comfy seating, and even a small lawn, providing the perfect spot to relax and meet other travellers. Perhaps obvious given the name, but there's plenty of cool artwork too.
$$
Tour Desk
24-Hour Security
Elevator
Whether you stay in a private twin room or an eight-bed dorm, Hostel del Paseo offers comfort for less. The spacious dorms have a few extra touches, like clothes rails, under-bed lockers, and small seating areas. Each dorm also has its own modern bathroom, complete with a hairdryer. Beds come with an individual reading light and power socket. Free Wi-Fi can be accessed around the hostel and common areas include a kitchen, dining area, and several small nooks where you can sit and chat.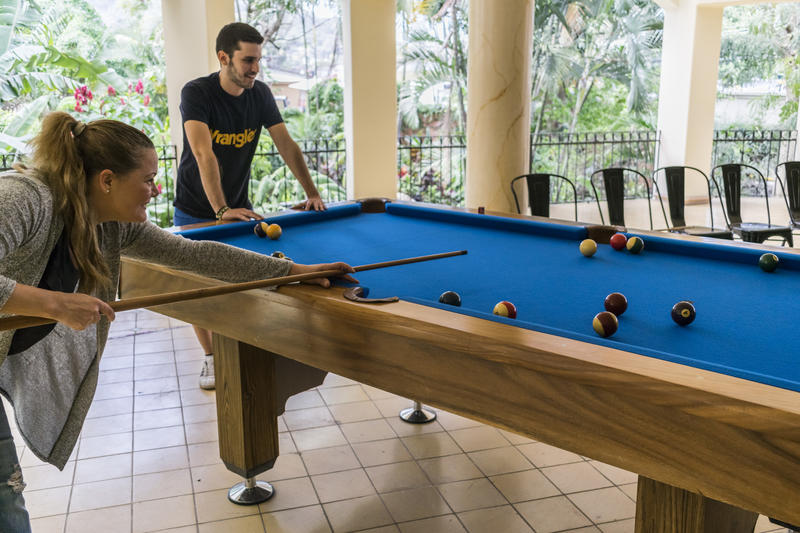 $$$
Free Breakfast
Swimming Pool
Hot Tub
A boutique youth hostel in San Jose, Fauna Luxury Hotel offers, in its own words, "a champagne lifestyle on a lemonade budget". Breakfast is free and you can purchase other meals onsite if you wish. Laze beside the swimming pool chatting with other travellers or enjoy a different type of pool—at the pool table. Weekly live entertainment adds to the fun and makes this the coolest hostel in San Jose. Cocoon yourself away from the rest of the world at bedtime in the pod-style beds. You won't just find curtains, but a shutter that completely shields you from everyone else. Inside your sanctuary there's a power outlet and light.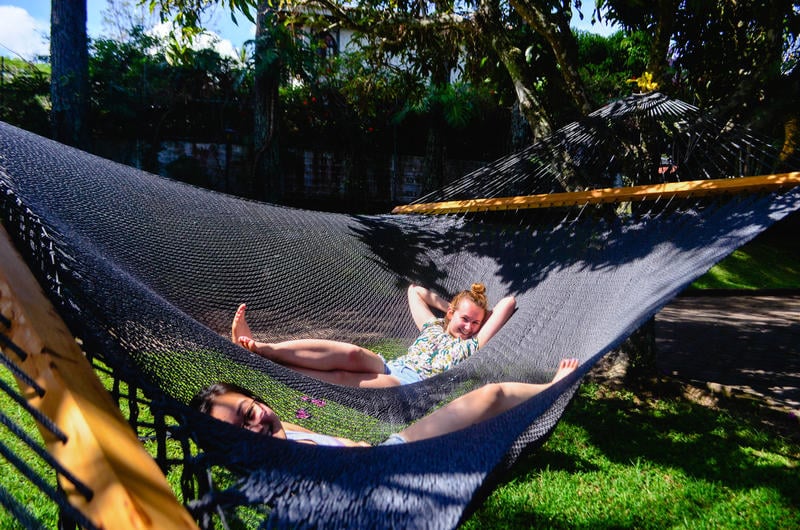 $$
Free Breakfast
Café
Swimming Pool
Robles Hostel is in a charming village-like location within easy reach of both San Jose city centre and San Jose airport. Regular buses stop nearby, making getting round hassle-free. A top hostel in San Jose for fans of the outdoors, it has a huge garden with a river running through it. Find a quiet spot to read a book in the sunshine, swing in a giant hammock, or sit on the grass to swap travelling stories with your new pals. Or, cool down in the inviting swimming pool. There's also an indoor lounge with a pool table and foosball in addition to a well-equipped kitchen, café, and tour kiosk.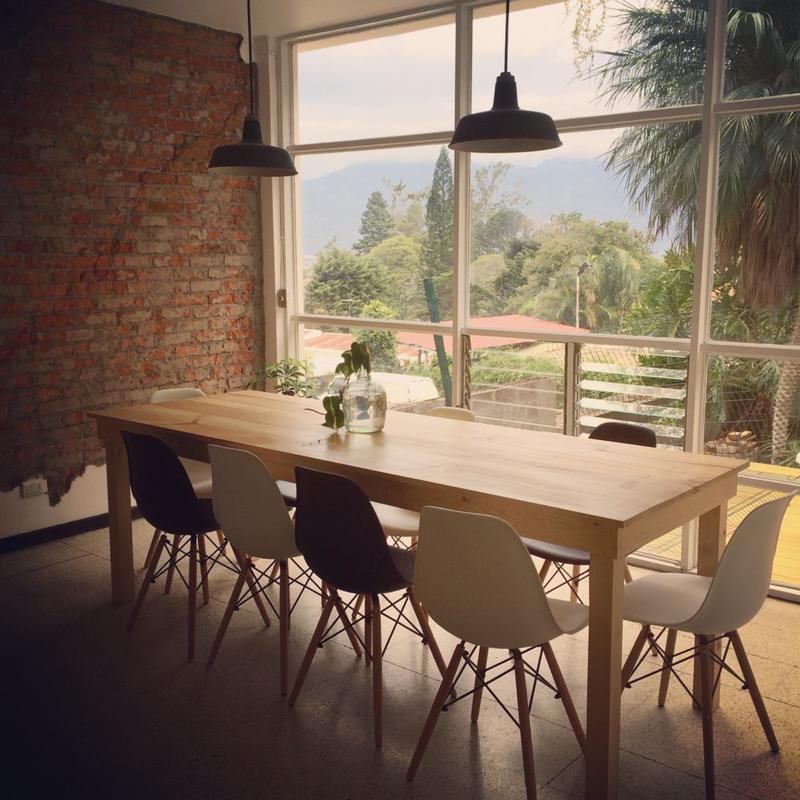 $$
Complimentary Breakfast
Café
Laundry Facilities
Among the best hostels in San Jose for 2021, Hostel Urbano Yoses offers high standards of comfort and good amenities for low prices—just what every budget backpacker wants! When it comes to socialising and relaxing you're spoilt for choice. There's a TV lounge, garden with hammocks and a BBQ, kitchen, dining area, and a sundeck. Freebies include Wi-Fi and breakfast. The homey vibes are strong at this San Jose backpackers hostel and you're just a bus ride from the heart of town.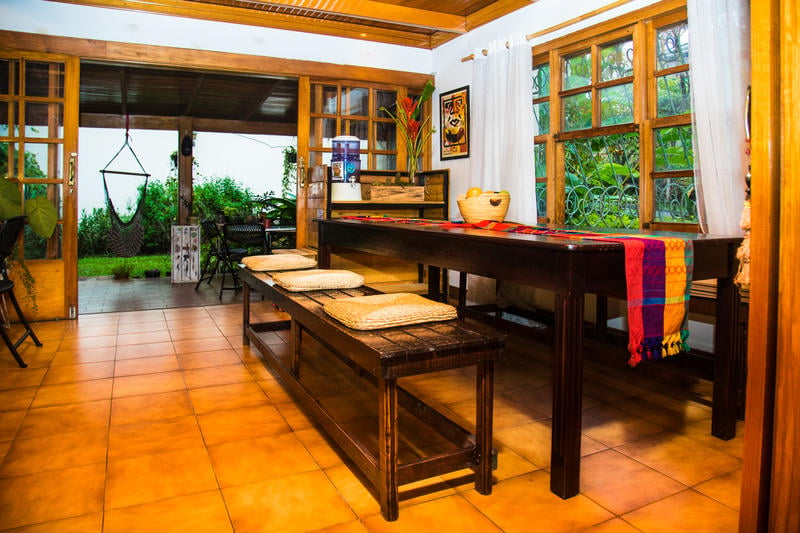 $$$
Free Breakfast
Steam Room
PlayStation
With spacious mixed and female-only dorms that have comfy beds and secure lockers, friendly members of staff, a warm atmosphere, and located in a calm and pleasant area, The Garden CR is a recommended hostel in San Jose for both solo travellers and groups of friends. Cook up a storm in the well-equipped kitchen or toss some meaty treats onto the BBQ. There's free tea and coffee throughout the day if you're in need of a little wake up call, and each morning you can start the day with energy after filling up on a Costa Rican breakfast.
$$$
Free Breakfast
Games Room
Luggage Storage
A fabulous hostel in San Jose, Capital Hostel de Ciudad would perhaps be our choice for the overall best hostel in San Jose in 2021 if it were just that little bit cheaper. Beds are still affordable though, and it's still one of our all-found favourite hostels in the Costa Rican capital. The pod-like beds have curtains for privacy, a locker, small shelves, lights, and power outlets. From the kitchen and outdoor BBQ area to the lounge and reading area, the common areas are clean and attractive. There's also a cool entertainment area with a projector, musical instruments, and a pool table. The yoga patio inspires a Zen-like vibe and there's a desk for people who take their work travelling.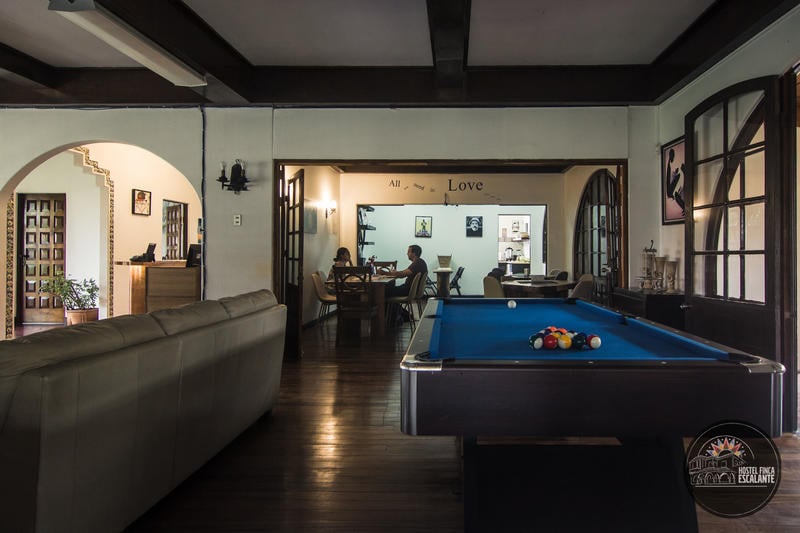 $$
Free Breakfast
Laundry Facilities
Bike Parking
A cosy home-from-home, this recommended San Jose backpackers hostel has everything you need to feel happy. Join a walking tour to get your bearings and take some basic Spanish classes to help you communicate more. There's free Wi-Fi and free-use computers, bike parking, laundry facilities, luggage storage, and hassle-free tour booking. Show off your culinary skills in the kitchen, grill a BBQ feast, chill in the garden, have a friendly game of pool with new mates, or laze in front of the large TV on the soft sofas in the lounge. The views from the balconies are superb and the hostel has a great location where you're within easy reach of the city centre yet far enough away to be able to enjoy a sense of peace.
$
Complimentary Breakfast
Restaurant-Bar
Laundry-Facilities
One of the coolest hostels in San Jose, Hostel Casa Yoses has something to appeal to almost everyone. Indoors, the sociable hostel has a movie room, a kitchen, musical instruments, a computer room, a pool table, circus-like games, heaps of funky artwork, lovely private rooms, and comfy dorms for ten. Outside, the huge garden has a BBQ area, hammocks, and table and chairs. Breakfast is included and you can buy drinks and snacks onsite. Lockers and round-the-clock security keeps everything safe and secure.
$$$
Complimentary Breakfast
Restaurant-Bar
Hot Tub
A quirky but cool youth hostel in San Jose, Transilvania Hostel is all about the medieval age … and Dracula! Enter another world and be awed by the shields and suits or armour, historic photographs, period clothing, and weapon collections. You can even sip on a chalice of blood! Well, not really—it's only fruit juice, but you can always pretend! Chat vampires and ghouls, or travel and trips, with fellow backpackers in the lounge, play sports or chill in the garden, and have a top time in the medieval-themed restaurant and bar. It's certainly unique!
$$$
Free Breakfast
Restaurant
Luggage-Storage
A child- and pet-friendly recommended hostel in San Jose, Hostel Posada del Sol has private rooms for one, two, three, and four, all with their own bathroom, as well as mixed dorms for seven. The charming hostel has a rustic vibe and you're sure to feel right at home here. The garden is a major drawcard, offering a peaceful haven close to the city's hustle and bustle. Facilities include a kitchen, dining area, lounge, free Wi-Fi, and luggage storage.
$$
Complimentary Breakfast
Café
Laundry Facilities
An award-winning backpackers hostel in San Jose, Gaudys Backpackers Hostel is ideal for groups of mates and solo travellers who are trying to maintain a modest budget. Stretch those funds even further by making some of your own meals in the kitchen, and fill up on the free breakfast each morning. Free Wi-Fi, laundry facilities, lockers, cable TV, a book exchange, and a tour desk are just a few things that will help to make your stay a great one. For fun in your downtime, play pool or board games, chill in the common room, swing in a hammock, or mingle in the courtyard.

Unlock the The Broke Backpacker's GREATEST Travel Secrets!
You pop your email here, and we promise to send you only travel content that's actually relevant — sounds like a pretty good deal to us!
What to Pack for your San Jose Hostel
Pants, socks, underwear, soap?! Take it from us, packing for a hostel stay is not always quite as straight forward as it seems. Working out what to bring and what to leave at home is an art we have perfected over many years.
Check out our definitive Hostel Packing list for our top packing tips!
Why you should travel to San Jose
That's the list! Now you know the highest reviewed hostels in San Jose, and because of their easy organization, you'll be able to book quickly and with confidence.
Which hostel are you going to book? The best hostel in San Jose for couples? The Best hostel in San Jose for Partying?
Still can't decide – just go with Hostel Urbano, our pick for one of the best hostels in San Jose, Costa Rica.
FAQ about Hostels in San Jose
Here are some questions backpackers ask about hostels in San Jose.
Travel Safety Tips for San Jose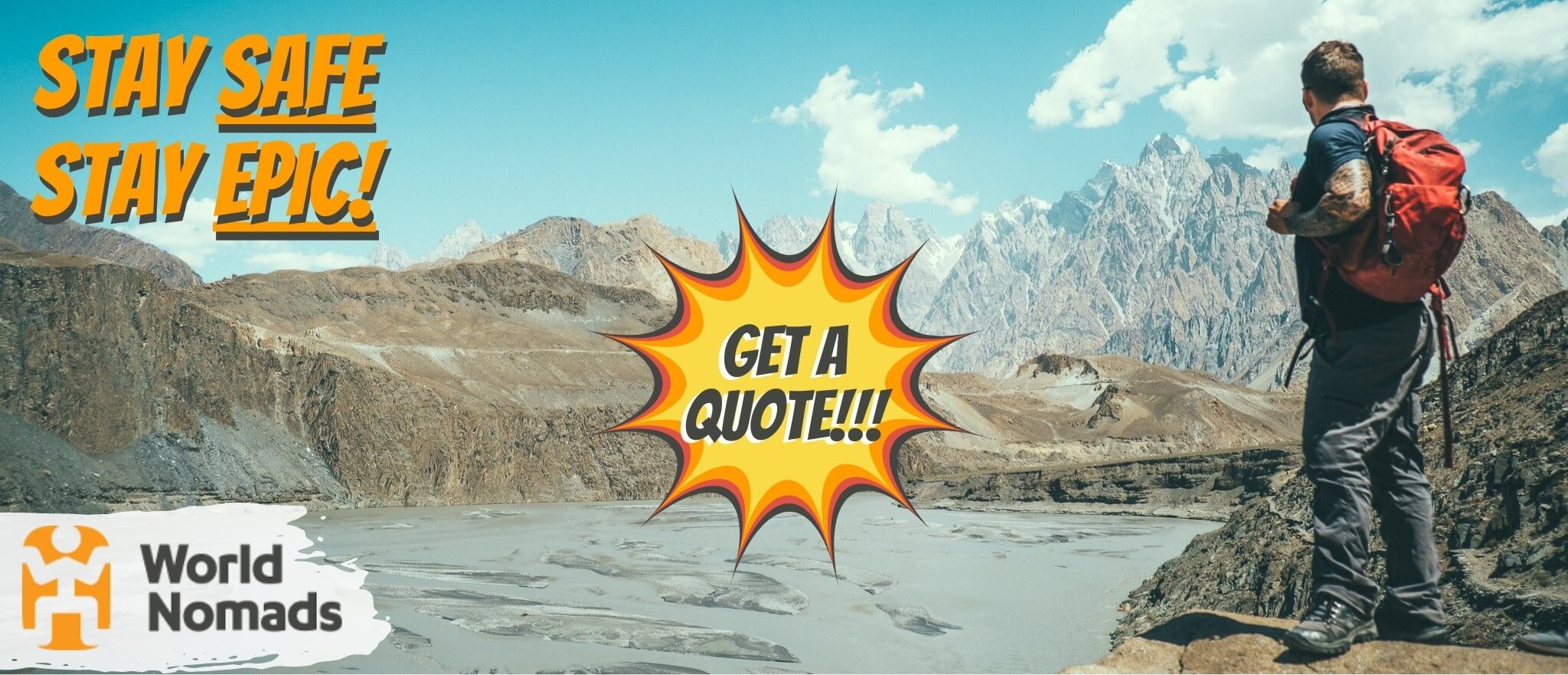 It's good to get lost sometimes, but it's also good not to get too lost. There are people that want you home in one piece.
There's one travel insurance provider The Broke Backpacker trusts for all his wildest shenanigans… World Nomads!
Click the button below to get a quote on your insurance or read our in-depth review of World Nomads' coverage. And then… let the shenanigans begin. 😉
More Epic Hostels in Costa Rica and Central America
Hopefully by now you've found the perfect hostel for your upcoming trip to San Jose.
Planning an epic trip all across Costa Rica or even Central America itself?
Don't worry – we've got you covered!
For more cool hostel guides around Central America, check out:
Over to you
By now I hope our epic guide to the best hostels in San Jose has helped you choose the perfect hostel for your adventure!
If you think we've missed anything or have any further thoughts, hit us up in the comments!
---
Thanks for reading – that was fun! 😀
We bring you epic FREE content!
Find out how YOU can help support us.
We're a big site with a big team and this job isn't always easy. But we do it because we love it – we love providing epic and free content. We love the knowledge that our content keeps you adventuring. We don't ask for money, but if you'd like to find out how you can help the site in more organic ways, click the button below.
Thank you for your support 🙂
---
Bye for now, but not forever!
If you want MORE top-tier Broke Backpacker content like this, then sign up for our weekly newsletter below to get the latest and greatest!
And for transparency's sake, please know that some of the links in our content are affiliate links. That means that if you book your accommodation, buy your gear, or sort your insurance through our link, we earn a small commission (at no extra cost to you). That said, we only link to the gear we trust and never recommend services we don't believe are up to scratch. Again, thank you!