Ah, Japan, the land of the rising sun. Home to anime, robot restaurants, maid cafes, Mount Fuji, bullet trains, and best of all, a cuisine that is unmatched by any other country.
If that isn't enough to strike a chord to visit this beautiful country, I don't know what is. Even better yet, Japan is known not only for its polite and welcoming hospitality, but it has a rich culture full of traditions and spirituality, which the locals love to share with visitors.
With a place as intriguing and alive as Japan, now is the time to satisfy that curiosity and travel to this wonderful country!
But finding a place to stay can be a daunting task. Personally, I recommend looking for an Airbnb in Japan as it allows you to really experience the way of life in Japan in the most authentic way. I'm talking sleeping on tatami mats, having your own Japanese garden or onsen in your house – you won't find that in a hotel!
If you're not sure where to start, don't worry, because I have the best Airbnbs in Japan for your right here!
Quick Answer: These are the Top 4 Airbnbs in Japan
Overall Best Value Airbnb in Japan
Overall Best Value Airbnb in Japan
Japanese style "Tatami" House
> $
> 4 Guests
> Fully-equipped kitchen
> Easy access to public transportation and spacious 
Best Airbnb for Couples in Japan
Best Airbnb for Couples in Japan
Home with River View
> $$
> 3 Guests
> Comes with a scenic Riverview
> Waterfront
Best Airbnb for Families in Japan
Best Airbnb for Families in Japan
Home With Oceanview and Patio
> $$$
> 9 Guests
> Indoor fireplace and barbecue utensils
> Mountain view and ocean view
Over-the-Top Luxury Airbnb in Japan
Over-the-Top Luxury Airbnb in Japan
The Cliff House 
> $$$$
> 5 Guests
> Seaview with private patio/balcony
> Located in a National Park

Unlock Our GREATEST Travel Secrets!
Sign up for our newsletter and get the best travel tips delivered right to your inbox.
What to Expect From Airbnbs in Japan
Before jumping right in, let's give you a rough idea of the kinds of accommodation you can expect to stay in while in Japan. Naturally, an Airbnb in Japan's major cities is more expensive but is still within reasonable means.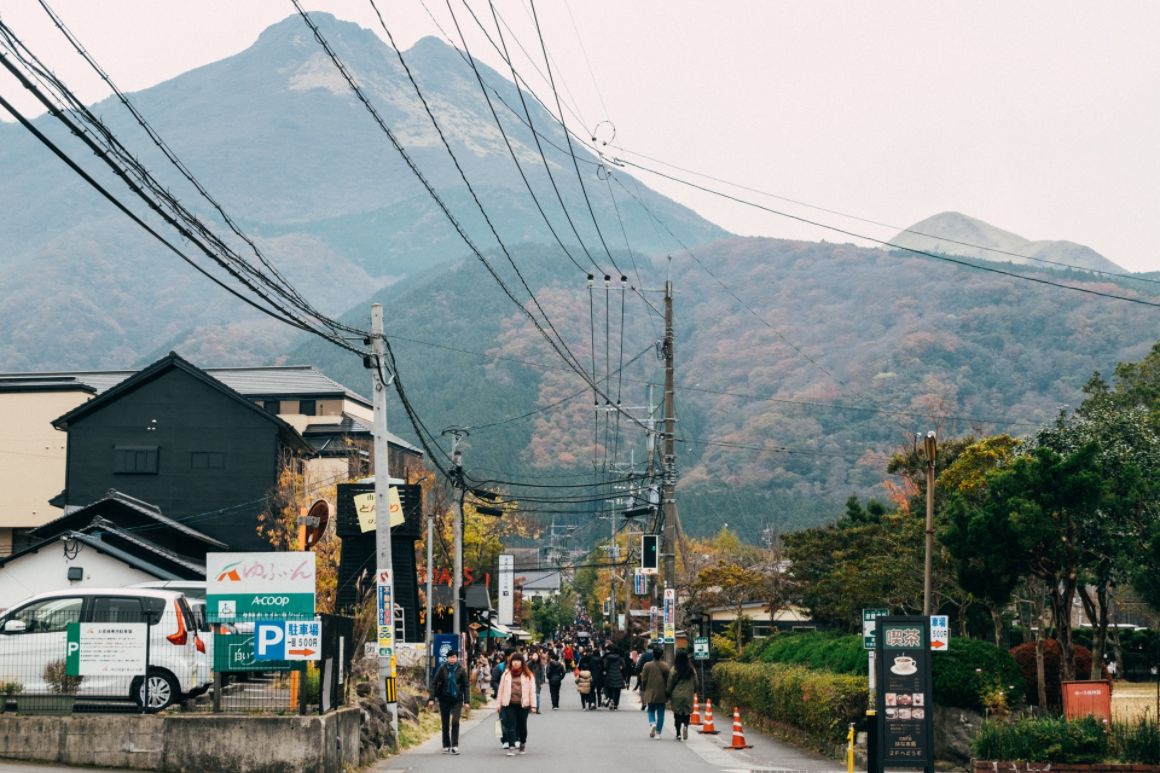 Apartments
Apartments are the most common accommodation option in cities like Tokyo and Kyoto. A more sought-after choice for couples, solo travellers, and backpackers in Japan, the best choices when it comes to accommodation are those that are centrally located, close to public transport like the train stations for ease of travel to other tourist attractions, and close by convenience stores like 7-Eleven or FamilyMart.
Entire homes
Perfect for family vacations and trips with friends, this is the more common option in areas that are in quiet neighbourhoods away from the hustle of the city, but still relatively close to many attractions. The unique thing about staying at an Airbnb in Japan is the different cultural amenities that are common in many accommodation houses.
In some homes, it is common to sleep on futons (which are comfortable floor mattresses) as the Japanese do, and bathe in small bathtubs. Plus, many homes on Airbnb offer a traditional experience in Machiyas, which are guesthouses that offer a mix of modern and traditional elements of Japanese architecture.
Tatami Homes
For destinations that are outside of the city area, like Honshu (for travellers towards Mount Fuji) or to the beach, Tatami Homes are the most common and traditional options for an Airbnb in Japan. They are famous for their wooden and paper walls, and functional living spaces – by day a living room, by night a bedroom. You sleep on the floor on a mattress (but don't worry, they're super comfortable) and can have your own private home or a room in a shared one.
The best part is that most of these homes come in central locations, so it's easy to explore nearby attractions. Suitable for families, solo travellers, and just anyone, some tatami homes come with beautiful gardens or outside space to enjoy. Hey, you might even have your own onsen!
Why Stay in an Airbnb
If you're wondering why you should choose to stay in an Airbnb instead of a hotel, well, these are just a few pros to consider…
Local Experience: Staying in a home/apartment offers that local insight into the way people live, and more often than not, you get a personalised recommendation from your host on the best spots to dine, visit and shop.
Unique Properties: Why book a Tokyo hostel, when you can get a whole place? Some properties on offer include entire homes, villas, apartments that come with fully-equipped kitchens and more, and we'd say this is definitely more value and maximises the quality and comfort of your stay.
Space: You might be thinking, "why is this a deal-breaker?" Well, space is a premium in Japan, and many hotels can be cramped and dingy, especially if you're staying in a capsule hotel in Japan. Staying in an Airbnb gives you more room to spread out.
Airbnb Experiences: Airbnb is more than just a booking platform for your stay, it even offers experiences curated by the locals within the area, from workshops to food tours and many more.
Staying Long-Term: If you ever change your mind and would like to extend your stay, there are discounts on offer for long-term stays.
The 15 Top Airbnbs in Japan
Now that I've given you a preview of what to expect when staying in a Japanese Airbnb, let's jump right into the various options that are available!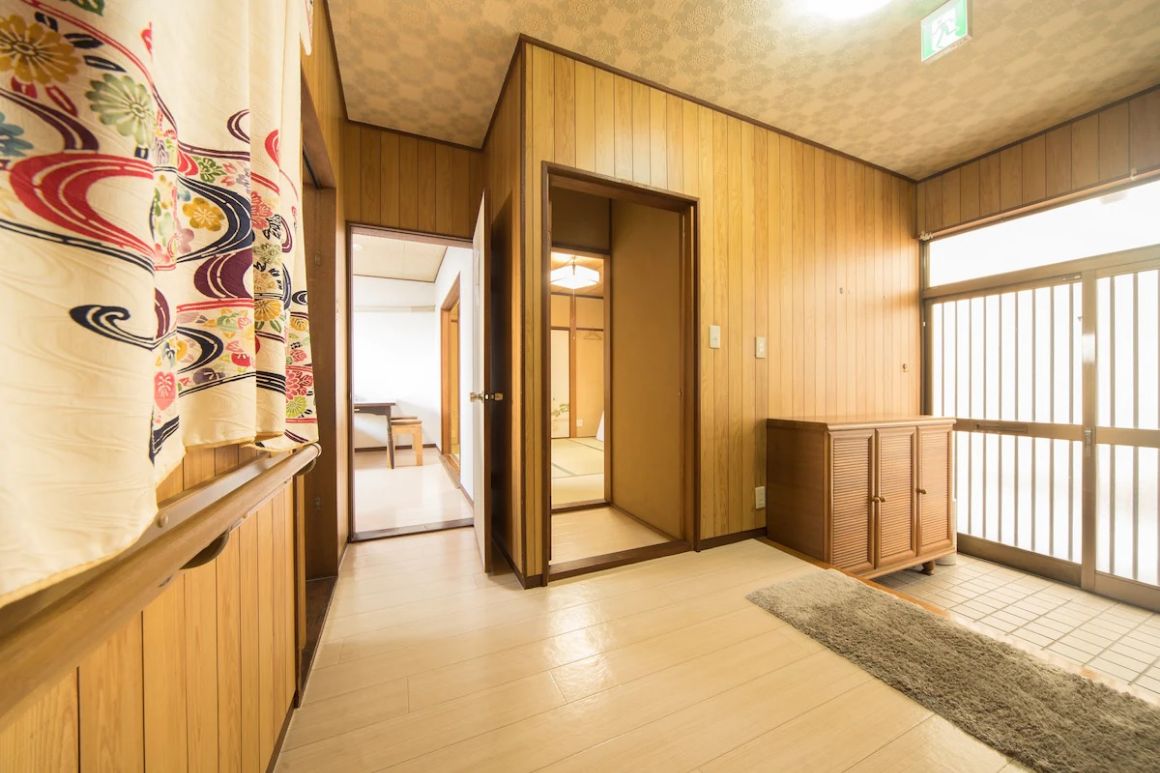 $
Easy access to public transportation and spacious
4 Guests
Fully-equipped kitchen
If you're looking to experience an authentic Japanese style-living, this Japan Airbnb in Osaka would be the perfect place to do so. This spacious haven comes with comfortable futons and is located in the vicinity of many local restaurants. The nearby subway line makes it a perfect spot for easy access to various famous spots in Osaka.
Plus, this is great if you are a family travelling with a little one, because it comes with child-friendly items, like toys, a high chair, and a baby bathtub.
$
Minimalism and cleanliness
2 Guests Maximum
Free in-unit washer
If you're looking for a quiet and cosy neighborhood in Kyoto nestled among little cafes, boutiques, and galleries, this Airbnb will not disappoint. Plenty of space for a party of two, this is a minimalistic styled apartment that comes fully-equipped with all the basic necessities you would need for a comfortable stay.
It has the perfect set-up for anyone looking to work remotely, with a fast and reliable internet connection, and is a walking distance of many attractions in the area.
---
Psst…
---
3 Guests
Comes with a scenic Riverview
If you're looking for a magical stay waking up to the sun on the river and the sounds of birds, this is a perfect lodge in Kyoto for a romantic getaway.
This beautiful Machiya on the river is about a short 10-minute walk away to the nearest metro way station and to other popular destinations, and from what I've heard, it has a great bathroom for a relaxing time to unwind after a day spent out exploring.
I'd recommend going out on foot to get a feel of this quaint little charming neighbourhood and the beautiful canals within the area.
Is This the Best Backpack EVER???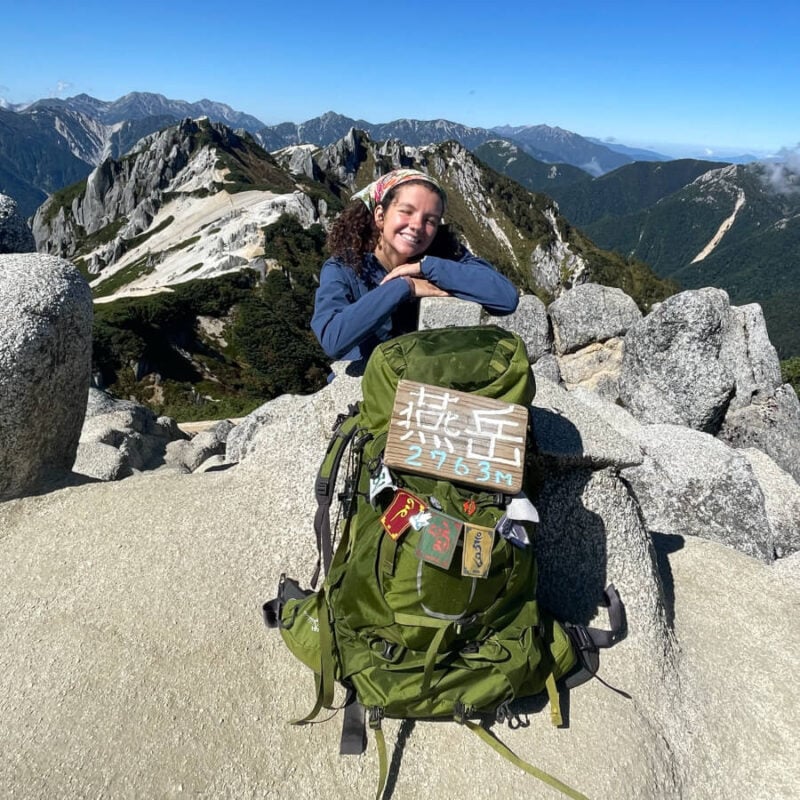 $$$
Mountain view and ocean view
9 Guests
Indoor fireplace and barbecue utensils
Located in the city near the famous Mount Fuji, this lodge is everything you want for the perfect family getaway and more. Imagine a family barbecue night, out on the patio by the ocean enjoying board games and various other entertainment, this spacious accommodation will not disappoint.
Though it is a hidden gem away from the hustle and bustle of the city, it is equipped with a fast and reliable internet connection and is a quick drive to the beach where all the action is! Plus, it comes with an onsen tub with spring water, now that is what we call a vacation, making it to the list of one of the best Airbnb in Japan.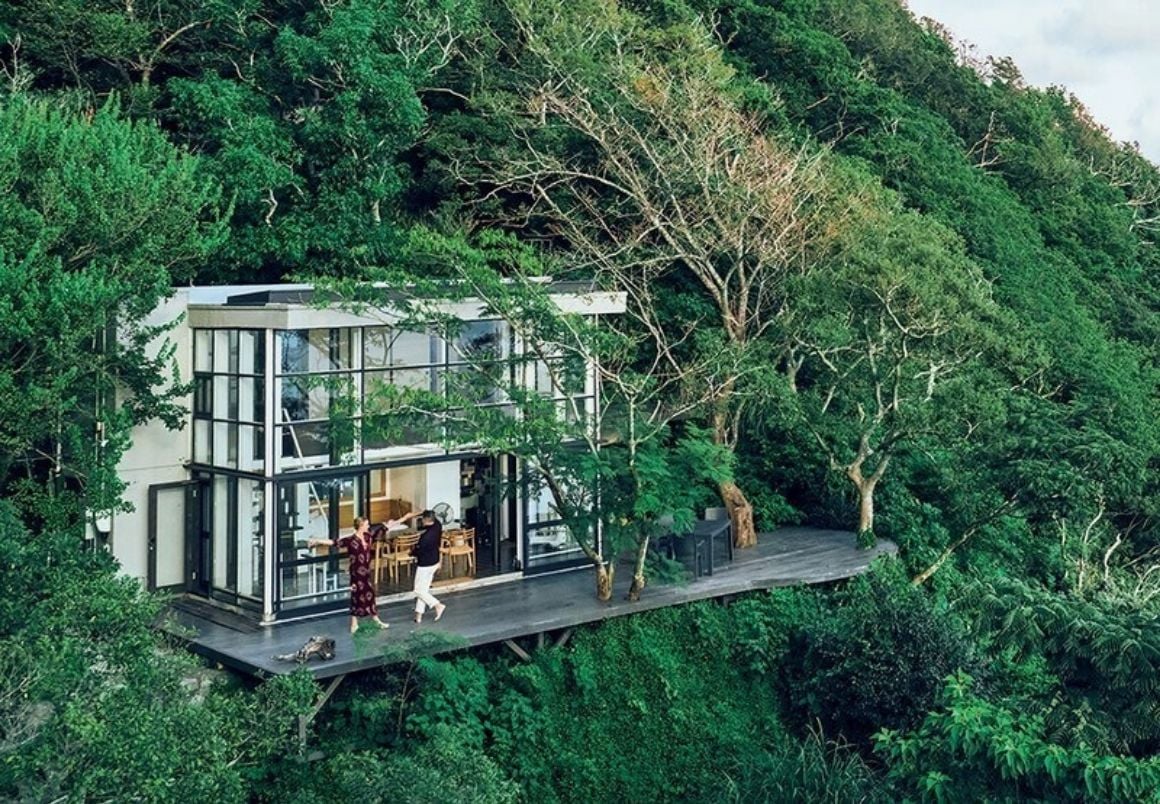 $$$$
Located in a National Park
5 Guests
Seaview with private patio/balcony
If you want to feel like you're on the edge of the world, with no humans for miles, this is the accommodation for you. From breathtaking sunsets over the Pacific ocean to the serene surrounding of the wilderness, this affords a refreshing experience of a taste of paradise.
It is recommended to rent a car to the place or drive since it is relatively far from other nearby conveniences, but it also means a great opportunity to cook and live on your own in peace.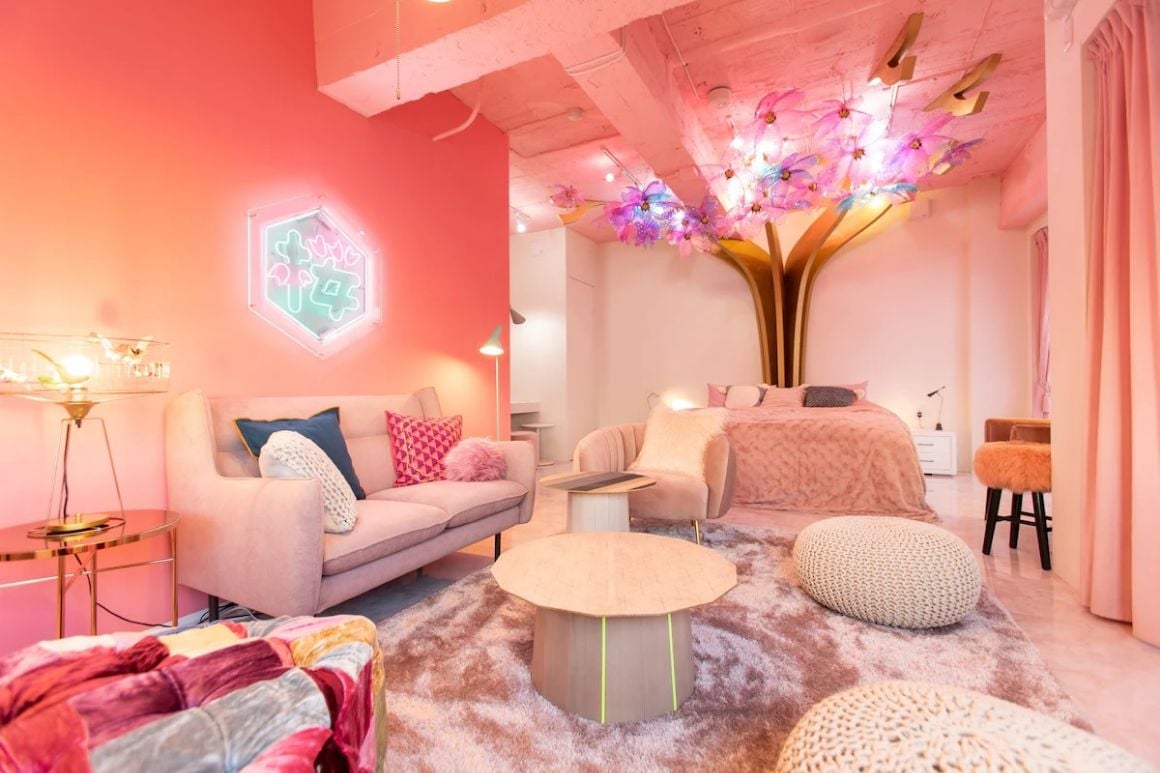 5 Guests
Shared patio/balcony
Indulge in your love for Kawaii culture with this cute and funky place to stay in Tokyo! Great for teens and adults alike, it is the perfect space to bring your friends or family and have a great time. From birthday celebrations to anniversaries or a friendly get-together, this is a great space to stay, host guests and have fun.
The fact that it is located in Harajuku, the home of all things Kawaii, it is close to many attractions, such as Takeshita Street and Yoyogi Park.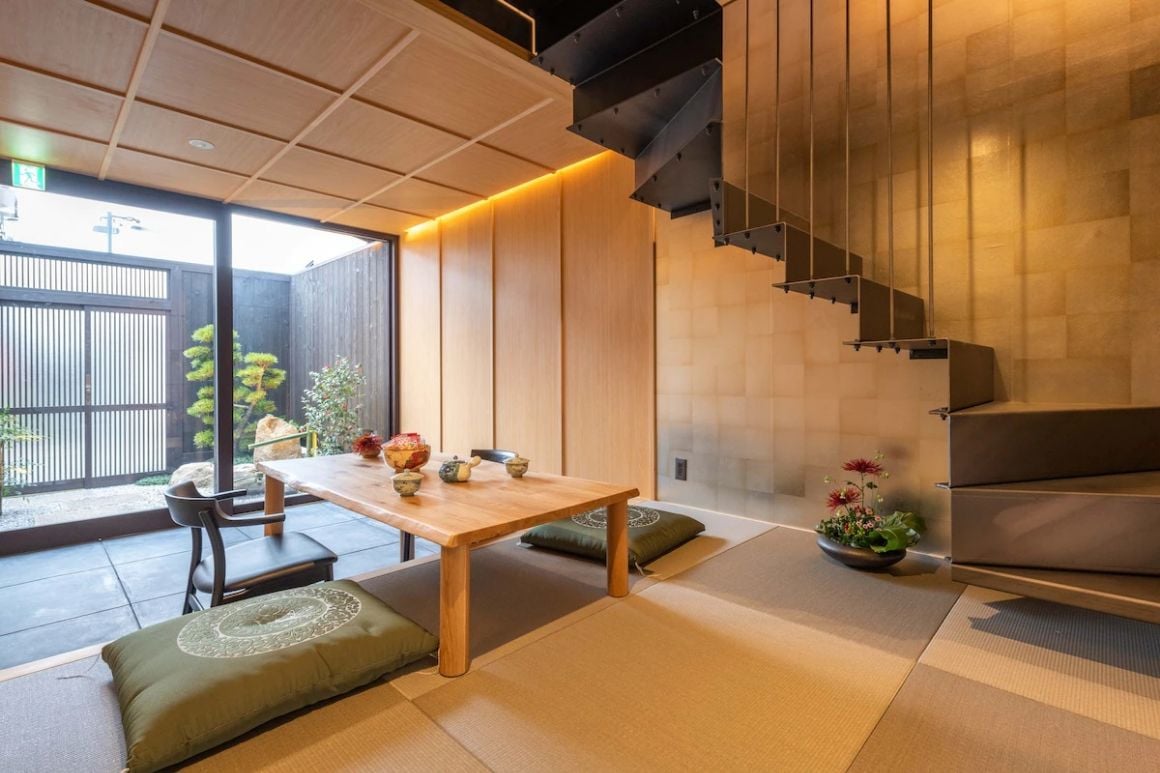 $$$
Courtyard view with Japanese dry garden
5 Guests
Traditional wooden structure
Just like the saying, "When in Rome, do as the Romans do", similarly, when in Japan, why not live as the Japanese do? This humble home provides its guests with an authentic Japanese experience, combining modern architecture with traditional craftsmanship.
Located in a quiet residential area away from the bustle of nearby tourist attractions, it is a walking distance of FamilyMart(grocery store) with 24-hour access, which makes meals easy to get.
Built in a traditional Japanese machiya structure but kitted out with modern fixtures and appliances, get ready to make the most out of your stay in Japan.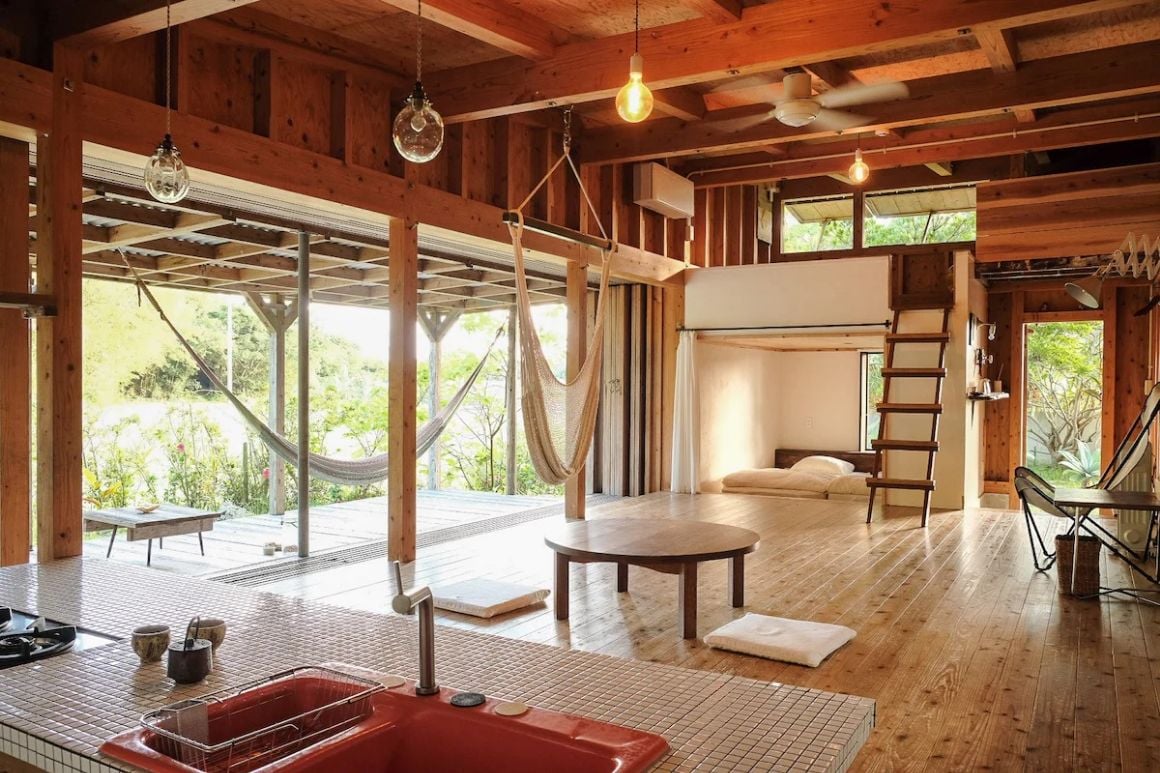 $$$
Outdoor kayak activity access
4 Guests
Beachfront access
Are you looking for the kind of getaway that is pure relaxation and fun, and you just don't want to leave home? Say no more. This rustic cabin in Okinawa features everything you need for simple countryside living, unlike the normal stays you might be used to. You can spend all day at the beach if you want to since this cabin offers beach access within two-minute walk.
Enjoy kayaking activities within the vicinity, with plenty of space for parking and after a day at the beach, come home and soak in your own private hot tub outdoors! It sure is another one in running for the best Airbnb in Japan in our books.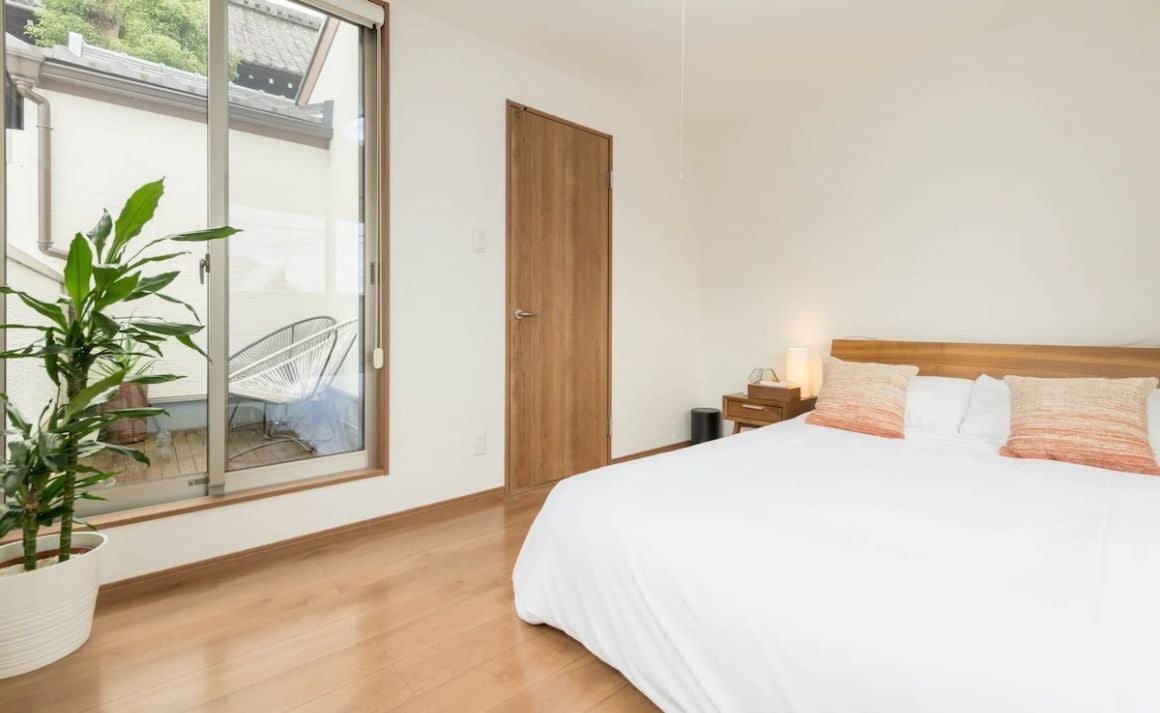 $$
Patio/balcony directly overlooking tourist attraction
4 Guests
Great location in the heart of Kyoto
If you ever find yourself in Kyoto, this is a great grab to stay at. Located right by a huge 3-storey Pagoda and the Kiyomizu-Dera Temple, this villa sits in a central area with so many tourist attractions and restaurants within walking distance.
Plus, you get a great view off the balcony directly overlooking the Pagoda, so that's a bonus! What's more, this place is greatly stocked with various amenities, like the coffee machine, and comes with an amazing rooftop garden deck.
$$$
Includes media room with karaoke
13 Guests
Comes with a large playroom
This takes the cake as one of the most fun and unique Airbnbs in Japan. It is perfect for large parties, whether you're a family, or a parent group with kids, and it is in the best area in Osaka for families. It's near to great attractions such as The Aquarium and Universal Studios in Japan.
While the kids burn off their curiosity in the large playroom, the adults can get a kick in the media room with karaoke. Afterward, you can continue the fun outdoors since the property is equipped with bikes available on site.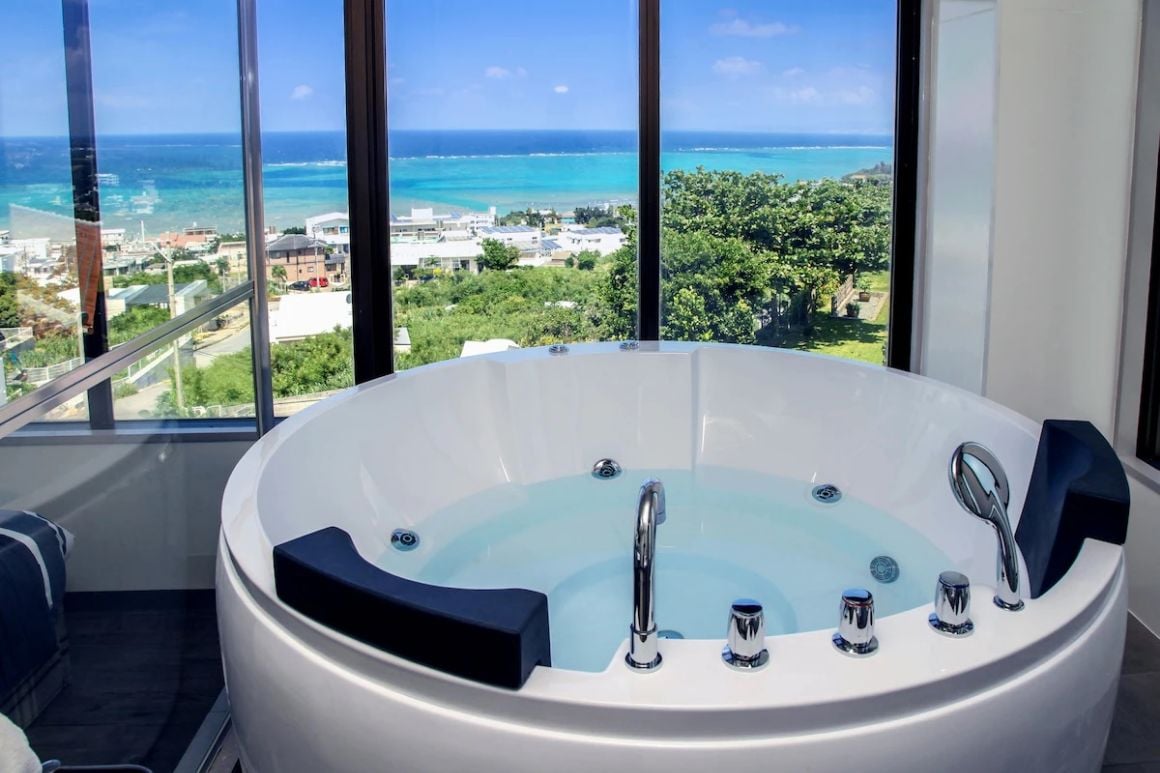 $$$
Bedroom with an ocean view
2 Guests
2 large Jacuzzi baths
Any opportunity to get a good soak in a hot tub is a good time, and better yet, with a stunning view of the ocean, you're in for a treat. With this Japan Airbnb in Okinawa, you will always have an ocean view, be it in the bedroom or the bathroom.
If you're looking for a change of scenery, you can always head on to the rooftop to get a better view of the skyline in the Jacuzzi. It is located close by to restaurants, so get your palate ready for a host of seafood within the area, which is a must-try!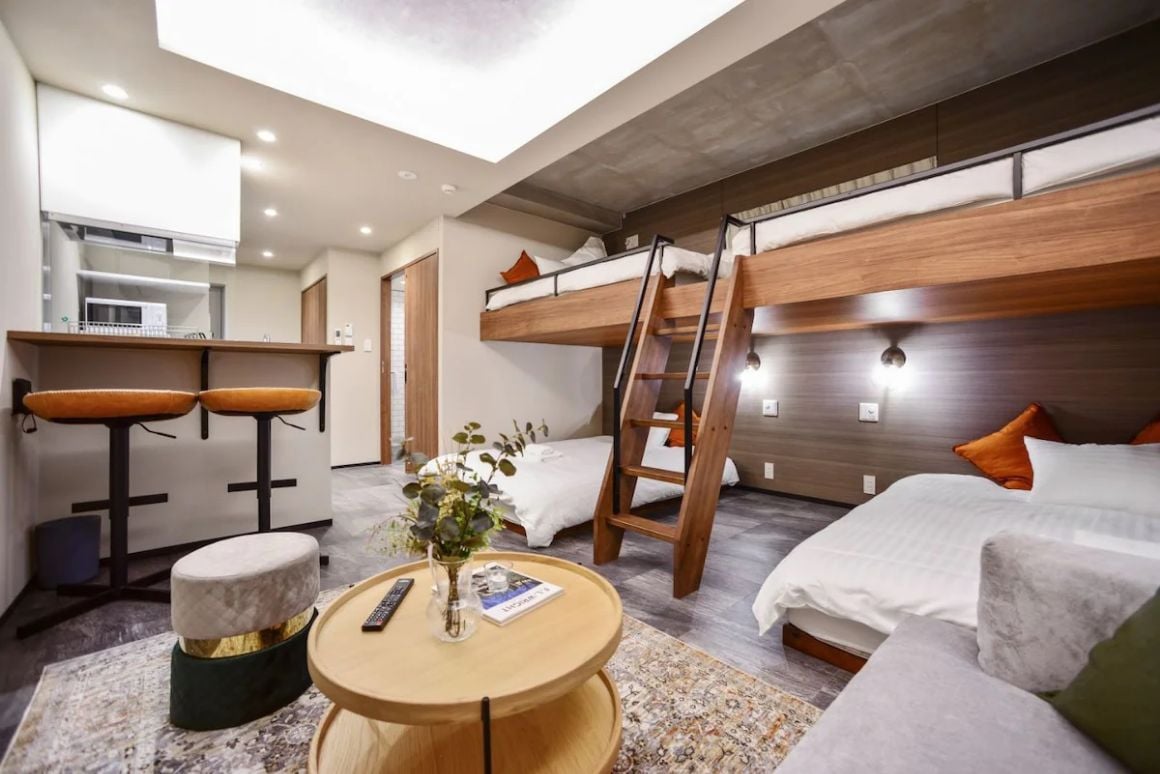 $$
Japan's famous automatic toilet
4 Guests
Convenient location
If you're one who enjoys a good night out, this place is great for a most comfortable stay after to sleep off the fatigue from the night before in this quiet neighborhood.
Centrally located in Minato City of Tokyo, this modern Airbnb is very close to one of the best nightlife destinations in Tokyo, which are Roppongi, and Shibuya, to name a few, with lots to do in the area, from dining, bars, clubbing, singing at karaoke and more.
With a home base planted right in the middle of the city, you will be at ease to travel to so many nearby attractions, such as the Mori Art Museum in Roppongi Hills, and sightseeing at the Tokyo Tower.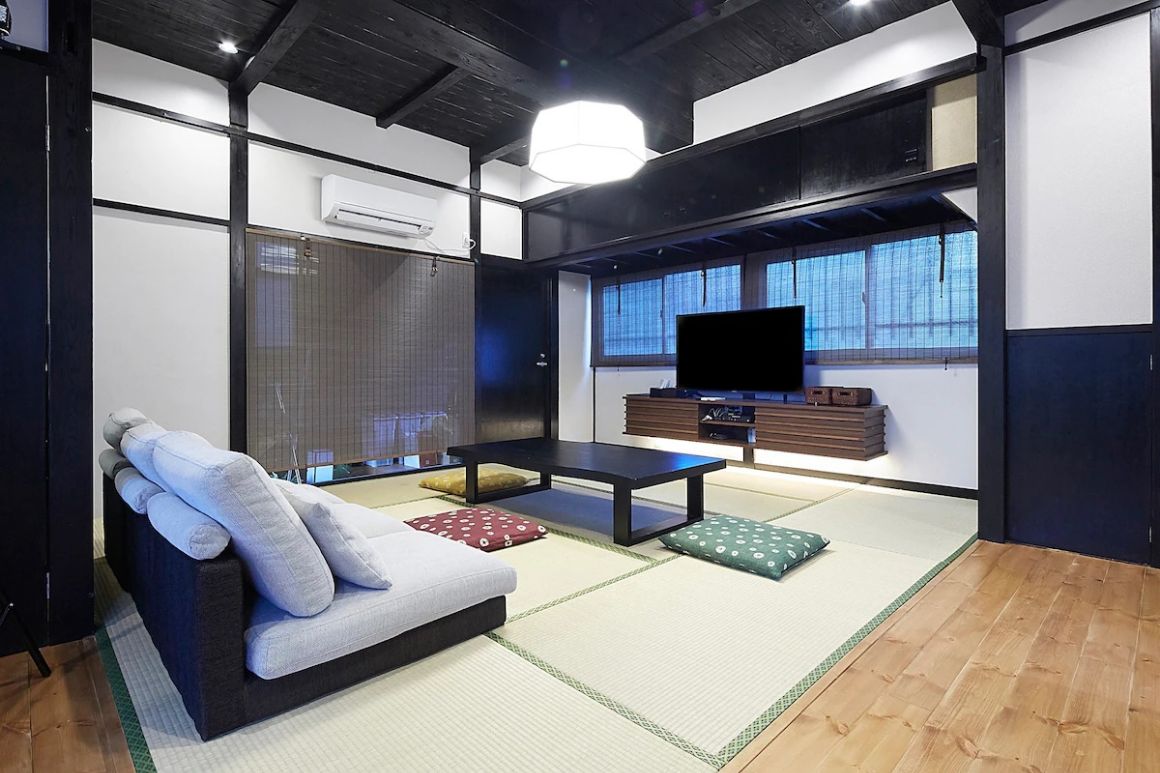 $$
Close by convenience stores
9 Guests
Spacious for large groups of friends
Ever have those great nights out with friends and you don't want it to be over just yet? With this Airbnb, you can do just that! With plenty of food spots and transportation options nearby, this is a comfortable stay with ample room for a party of seven people and more.
Plus, you get a bonus of a clear view of the Tokyo Skytree from the front door and within walking proximity of Asakusa. Additionally, there is a public park right next door for a good stroll.
$$$
Great view of the beach
This is a rare find if you ever find yourself in the coastal city of Shimoda. With a fully furnished large patio, this makes for luxurious outdoor dining with a front-row seat to a great view of the ocean from the hill.
Fully-equipped with modern facilities, amenities to cook your own meals (even a barbecue grill), and a private onsen, you can make the most out of this relaxing stay. You can spend your day at the nearby Irita Beach right at the bottom of the hill as an added bonus.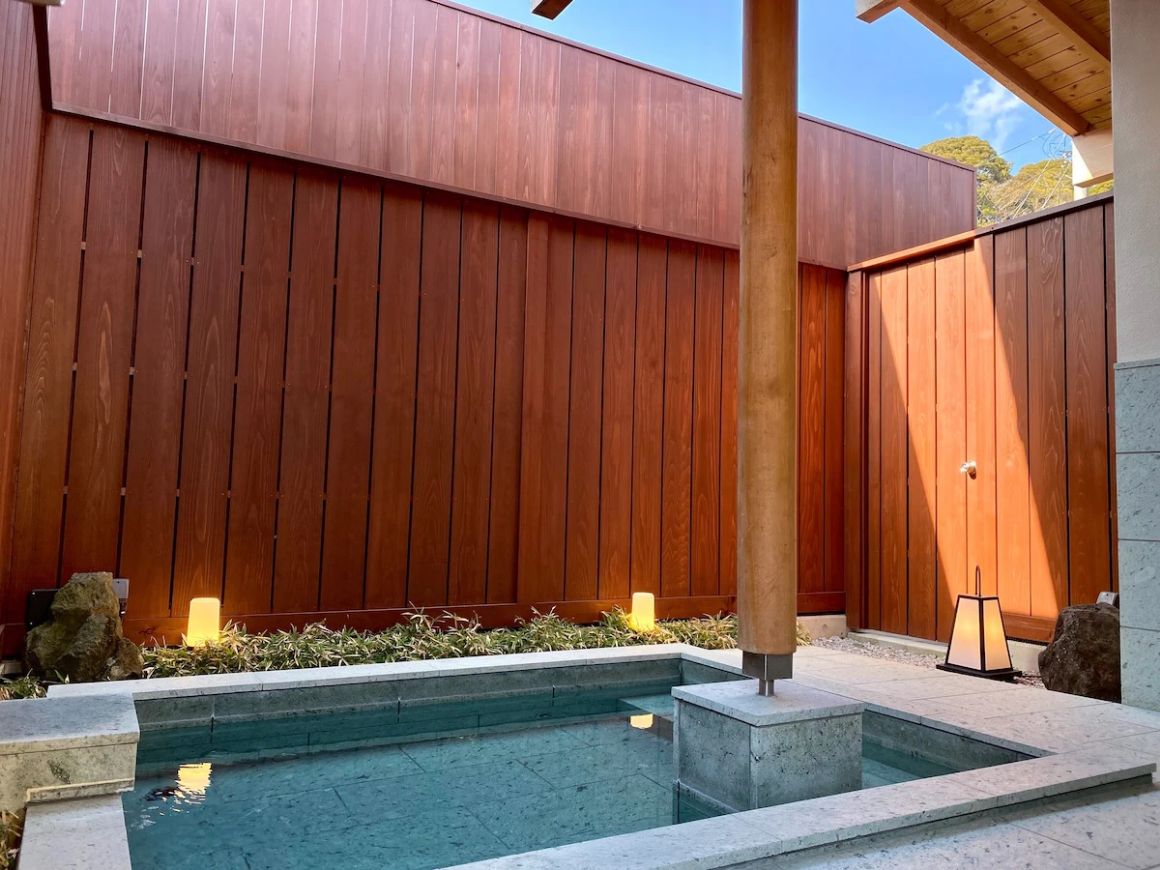 6 Guests
Open-air hot spring bath
This is a fantastic opportunity for that cozy getaway you've always dreamt of – right in the hilly town of Shimoda.
This spacious haven is not only equipped with an indoor onsen, but also an outdoor hot spring onsen. And when you're feeling a little adventurous, this Airbnb is just a five-minute drive away from nearby beaches and Shimoda Park!
The smell of wood, once you walk up to the house, is an added plus. The privacy it affords, together with its great location rewards it a place on our list of one of the best Airbnb in Japan.

Our GREATEST Travel Secrets…
Pop your email here & get the original Broke Backpacker Bible for FREE.
Top 5 Airbnb Experiences in Japan
Now that you've got an idea of the various attractive Airbnbs that Japan has to offer, let's have a preview of the various exciting activities you get to experience when in the land of the rising sun.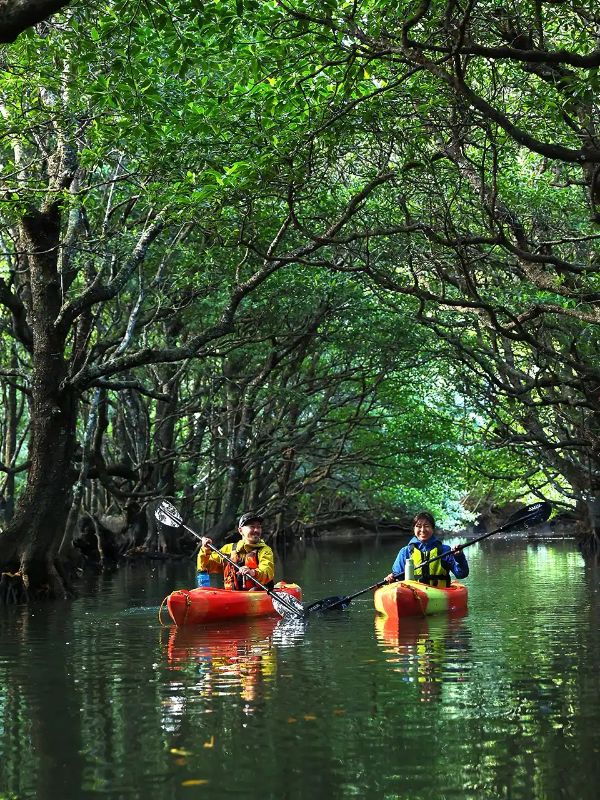 $78 per group
6.5 hours
Up to 10 guests or more
Uncover this hidden gem of an experience by spending your day kayaking and then taking in a fresh dip at a secret waterfall. Talk about hitting two birds with a stone (figuratively of course).
The day starts with paddling through mangrove tunnels, followed by a lunch and tour of the local organic farms, after which you start trekking to the secret waterfall within the tropical rainforest.
The best part is it includes pickups from your arrival. Sounds like nothing short of a magical time!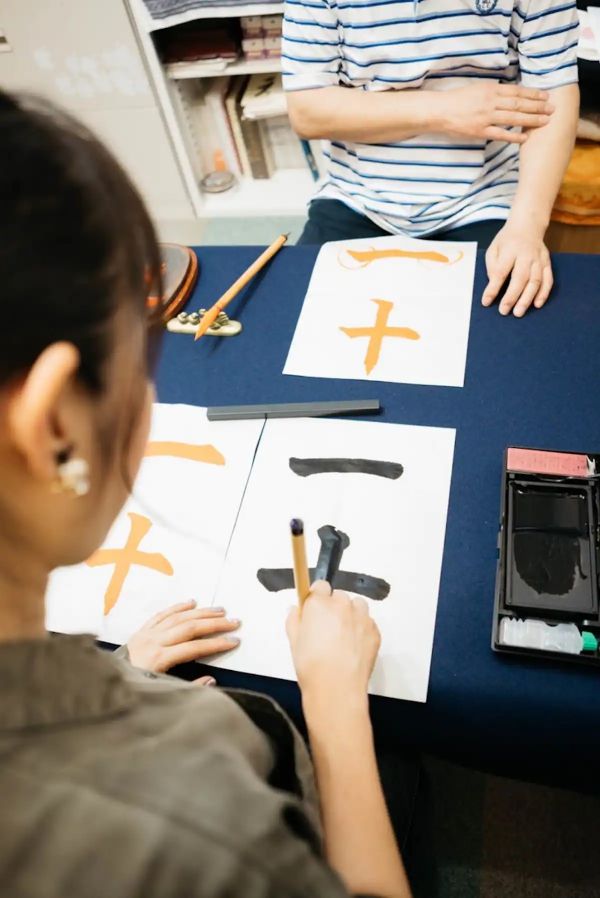 $47 per person
2.5 hours
Up to 4 guests
Get an introduction to the world of Japanese calligraphy with this relaxed and comfortable workshop taught at your own pace, especially for beginners.
You will learn from a master of calligraphy with over 47 years of experience, whilst getting an insight into the culture and history of Japan.
This is a suitable experience, especially for groups of families with children and friends alike! The proceeds from this workshop help support disadvantaged children in Vietnam, so you get the chance to learn something new whilst contributing to a social cause.
$74 per person
2.5 hours
Up to 7 guests
A definite must when visiting Tokyo, this experience is hosted by a master swordsman that will give you a dive into samurai culture, and the art and skill of sword handling, with the opportunity to practice.
The experience grants more than just that, where you will be greeted with a traditional tea ceremony, followed by meditation, and then a performance in using the katana, which will leave you with a better understanding of Japanese samurai culture.
$108 per person
2 hours
Up to 10 guests or more
One of the best ways to discover a country's food culture is via its street food, and that is exactly what you'll get on this food tour.
This experience takes you off the beaten path into lesser-known neighbourhoods but with a more authentic representation of Japanese delicacies and a few cool spots not apparent to first-time tourists.
One thing is for sure, you're in for a ride full of delicious food! It is best to come hungry on this tour and you will be left wanting more.
$37 per person
4 hours
Up to 8 guests
You can't leave Japan without tasting its famous alcoholic beverage, sake. This tour not only includes a sake tasting experience but also takes you exploring four breweries in the Nada area.
Be sure not to come on an empty stomach since you'll be sampling various collections of freshly made quality sakes, up to 20 in fact!
This educational experience walks you through the brewing process in-depth from large to small breweries and the innovation of including sake in various food items.
Don't Forget Your Japan Travel Insurance
ALWAYS sort out your backpacker insurance before your trip. There's plenty to choose from in that department, but a good place to start is Safety Wing.
They offer month-to-month payments, no lock-in contracts, and require absolutely no itineraries: that's the exact kind of insurance long-term travellers and digital nomads need.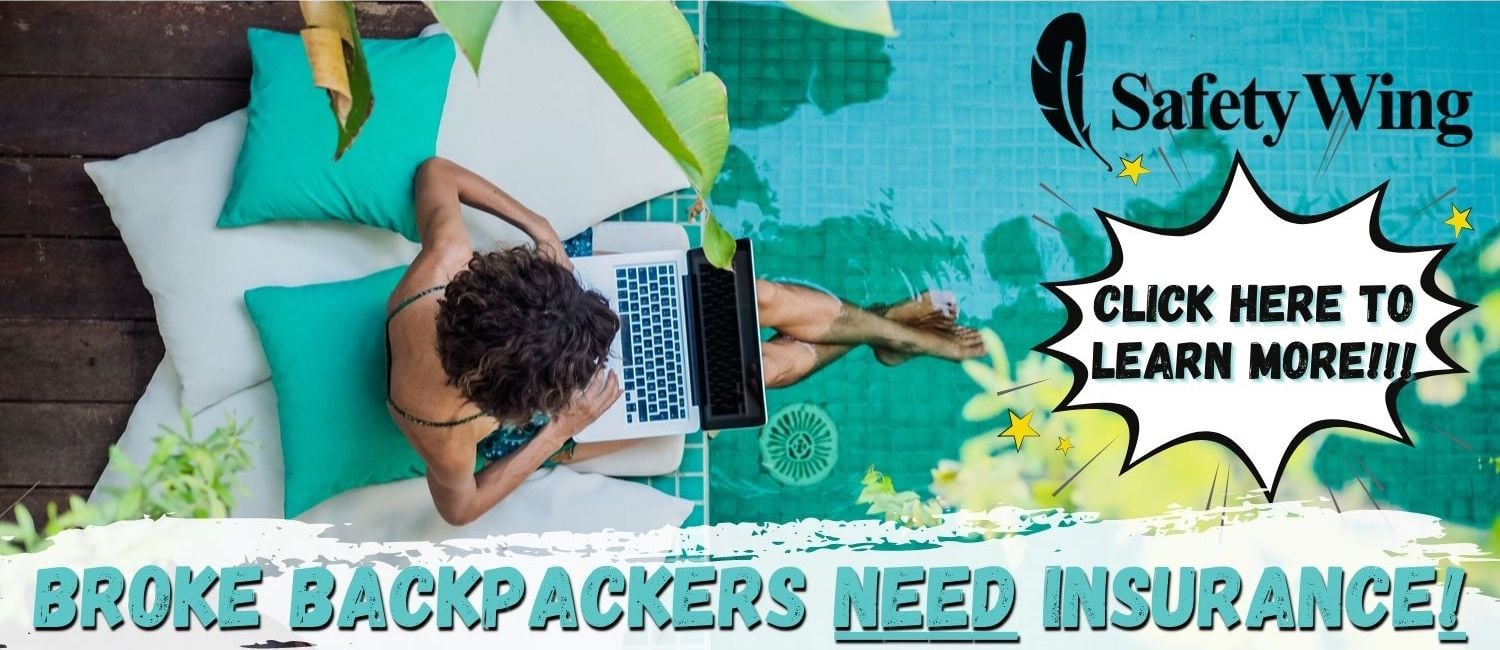 SafetyWing is cheap, easy, and admin-free: just sign up lickety-split so you can get back to it!
Click the button below to learn more about SafetyWing's setup or read our insider review for the full tasty scoop.
Final Thoughts on Airbnbs in Japan
Well, there you have it, folks! From ocean views to stunning hills, hot springs, kawaii-inspired stays, and more, there sure is plenty to choose from when deciding on an Airbnb in Japan.
Whether you are in for a short or a long stay, the options are endless, but one thing is for sure, Japan is home to some of the most hospitable people in the world.
I hope you get to experience the best that the land of the rising sun has to offer when booking a stay with a Japan Airbnb.
When travelling, it is always better to be safe than sorry, and it is recommended you get yourself protected with travel insurance. You never need it until you don't have it, so for peace of mind, check it out!
---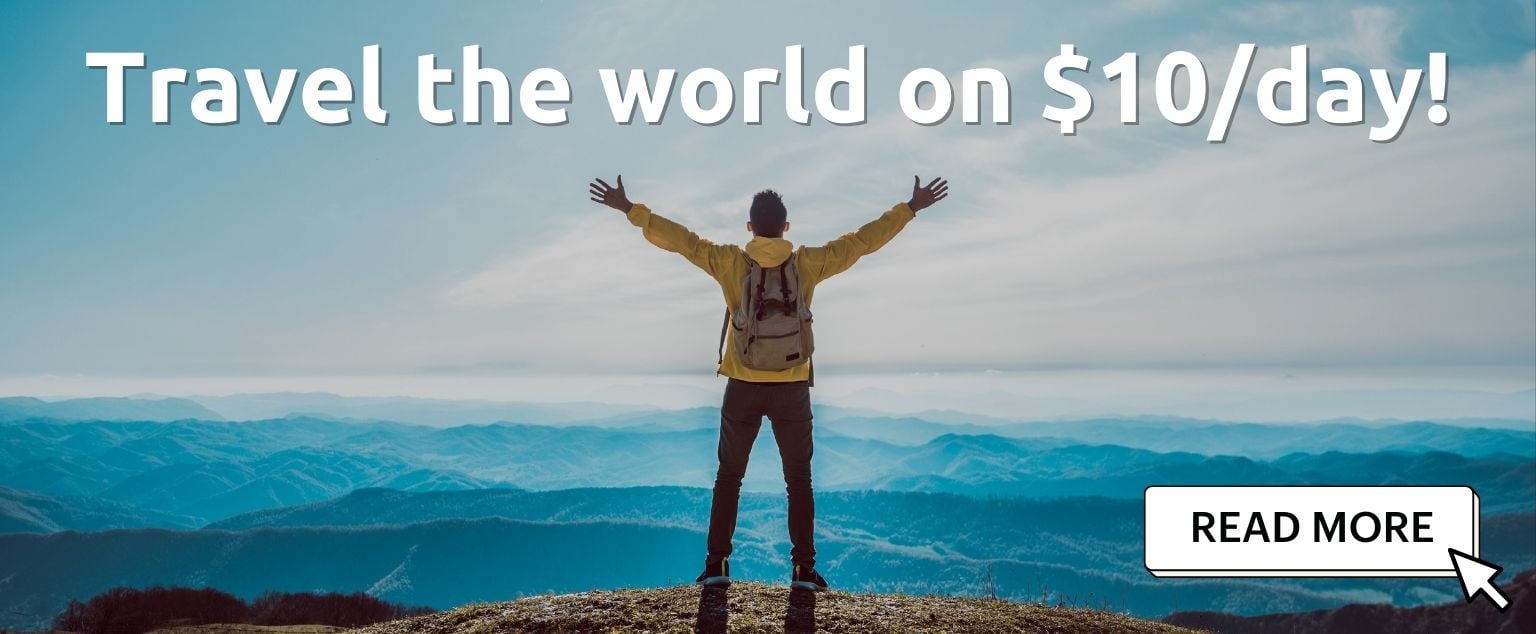 And for transparency's sake, please know that some of the links in our content are affiliate links. That means that if you book your accommodation, buy your gear, or sort your insurance through our link, we earn a small commission (at no extra cost to you). That said, we only link to the gear we trust and never recommend services we don't believe are up to scratch. Again, thank you!