For foodies travelling to Japan, Tokyo might have all the Michelin Stars but Osaka is the real place to be. You'll hear 'kuiadore' here – which means eat til you drop. Whether that's sampling street food at markets, or heading to a Japanese style izakaya pub, you'll never be found wanting.
But Osaka isn't just about food. There are so many unique hotspots to explore that your feet will be hurting at the end of the day.
Obviously, travelling in Japan can be pretty expensive, so it's good to find ways to cut costs. Start by choosing the right accommodation – Airbnbs in Osaka.
Just because you don't want to pay hotel prices, doesn't mean you can't get a cool and affordable place! With that in mind, we've given you a hand by showing you some of the best Airbnbs in Osaka!
Hopefully, our list will help you plan your holiday and give you one less thing to worry about, so you can really make the most of your trip to Japan.
So, without further ado, let's jump right in and take a look at the 15 absolute best Airbnbs in Osaka!
Quick Answer: These are the Top 5 Airbnbs in Osaka
OVERALL BEST VALUE AIRBNB IN OSAKA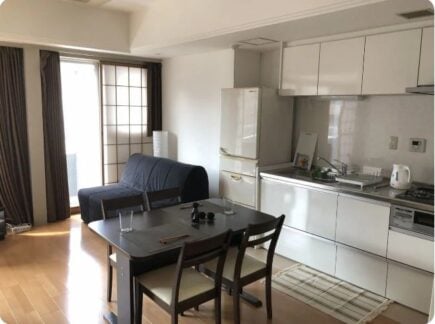 OVERALL BEST VALUE AIRBNB IN OSAKA
Perfectly Located near Osaka Castle
> $$
> 4 Guests
> Fully equipped kitchen
> Comfortable and Spacious
BEST HOMESTAY IN OSAKA
BEST HOMESTAY IN OSAKA
Japanese Tatami Room
> $
> 2 Guests
> Complimentary Breakfast
> Luggage Drop Off
BEST AIRBNB FOR COUPLES IN OSAKA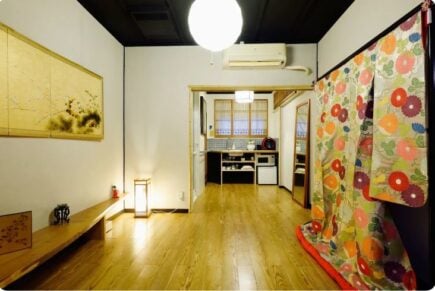 BEST AIRBNB FOR COUPLES IN OSAKA
Nightingale on Plum Street
> $$
> 3 Guests
> Great location
> Clean and welcoming
BEST AIRBNB FOR FAMILIES IN OSAKA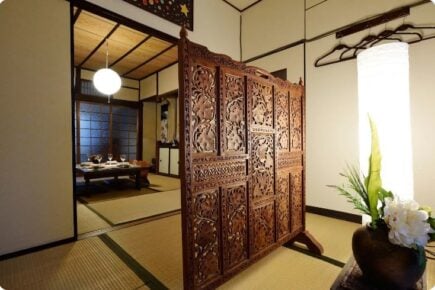 BEST AIRBNB FOR FAMILIES IN OSAKA
Traditional House near Namba
> $$$
> 6 Guests
> Essentials included
> Children's books and toys
BEST LUXURY AIRBNB IN OSAKA
BEST LUXURY AIRBNB IN OSAKA
Four Storey Home in Osaka
> $$$$
> 15 Guests
> Excellent Location
> Spacious communal areas
Why Stay in an Airbnb?
Local Experience
Airbnb gives travellers the unique opportunity to live "like a local." If you decide to book a shared home with your host, you get to look inside a local's daily life, learn about their culture and you might even be able to taste some traditional home-cooked meals.
There are few other ways short-term travellers can get into the homes and lives of locals, so this is a great way to create new connections. As an added bonus, you'll contribute to the local economy and build relationships.
Reach out to your host with questions about things to do or where to eat and they will be happy to help out and give you the best spots and tips. Don't be shy, Airbnb hosts are known for their caring and open hospitality.
And who knows? Next time you might be staying as a friend and not as a paying guest! (No promises though.) No matter where in Osaka you stay, you can find the local experience thanks to Airbnb.
Affordability
Backpacking Japan doesn't have to be expensive! Especially not when visiting Osaka.
Whether you are a backpacker or a business person, Airbnb gives you the opportunity to find affordable and unique places, experiences, and recently added to the list: restaurants. From 12-bedroom villas to the basic shared-room hostel, you will be able to find the right place for your needs among the six million Airbnb homes that have been listed worldwide.
If you're on a budget, just put the price range you are willing to pay for the night into the filter and the platform only shows you rentals that match your expectations. Some of the larger rentals charge per night instead of per person. This gives bigger travel groups the option of staying together at the same place while saving a lot of money. No more expensive single hotel rooms – just split the bill with your friends at the end of your trip and everyone will benefit!
In addition to that, long term guests can also enjoy weekly and monthly discounts. But no matter how long you are planning to stay, you can always be sure you'll find the right and affordable place on Airbnb.
Safety
Worried about safety in Japan? Airbnb wants every guest to be safe and secure. They require hosts to have a keyed door lock and an interior deadbolt or chain. The privacy inside the rental depends on what kind of place you are looking for but you can always find details in the booking description.
Remember that you are living in someone's home – they want to keep it safe, too. Some properties even have CCTV and a doorman so you don't have to worry about any undesired visits.
Airbnb also has a 24/7 emergency line with someone ready to assist you in case of any problem. They're even able to provide a driver, book you a hotel or send a doctor in a medical emergency.
Travel with peace of mind. Travel WITH a security belt.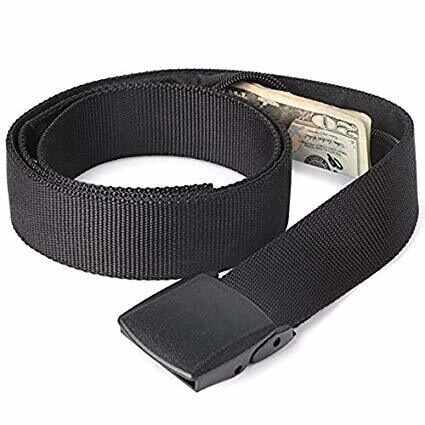 Custom-designed BY the Broke Backpacker FOR broke backpacking, the Active Roots Security Belt will keep your valuables safe no matter where you go.
It looks exactly like a normal belt except for a SECRET interior pocket perfectly designed to hide a wad of cash or a passport copy. Never get caught with your pants down again! (Unless you want to.)
Check on Amazon
The Top 15 Airbnbs in Osaka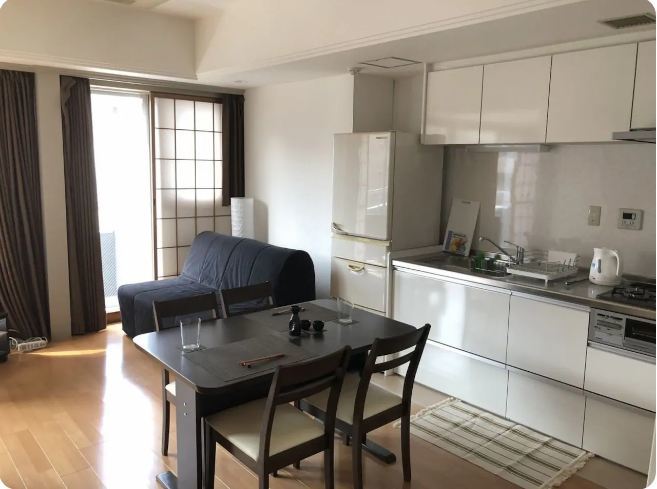 4 Guests
Comfortable and spacious
Let's begin our list with one of the overall best Airbnbs in Osaka. There's space for up to 4 guests, so it's great for a couple who want a lot of space or a small group of friends/family who are travelling together. You have a small kitchen to save yourself even more money – although it would be a shame to miss out on sampling the nearby restaurants and markets! Should you fancy a night in though, you can make use of the large television or play cards around the dining table!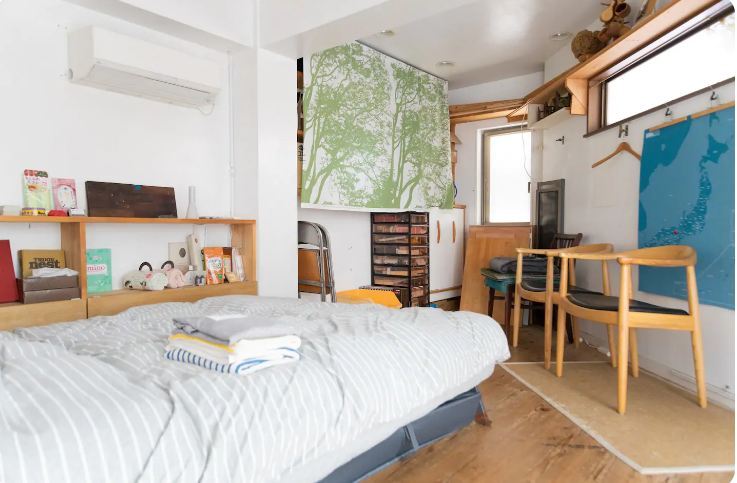 $
Laundry and drying machine
2 Guests
Access to communal areas
It can be pretty expensive travelling in Japan, but this low price Airbnb in Osaka will leave you plenty of room to manoeuvre in your budget! There's one catch though – this cute little spot is a no-go if you're not a cat person! Assuming you love kitties, this will be perfect though. You're in a superhost's property, so you can be assured of a comfortable stay – and if you come home late at night, there's a well-lit path to the entrance! If all that's not enough you're in a great location near the Osaka dome station and several convenience stores.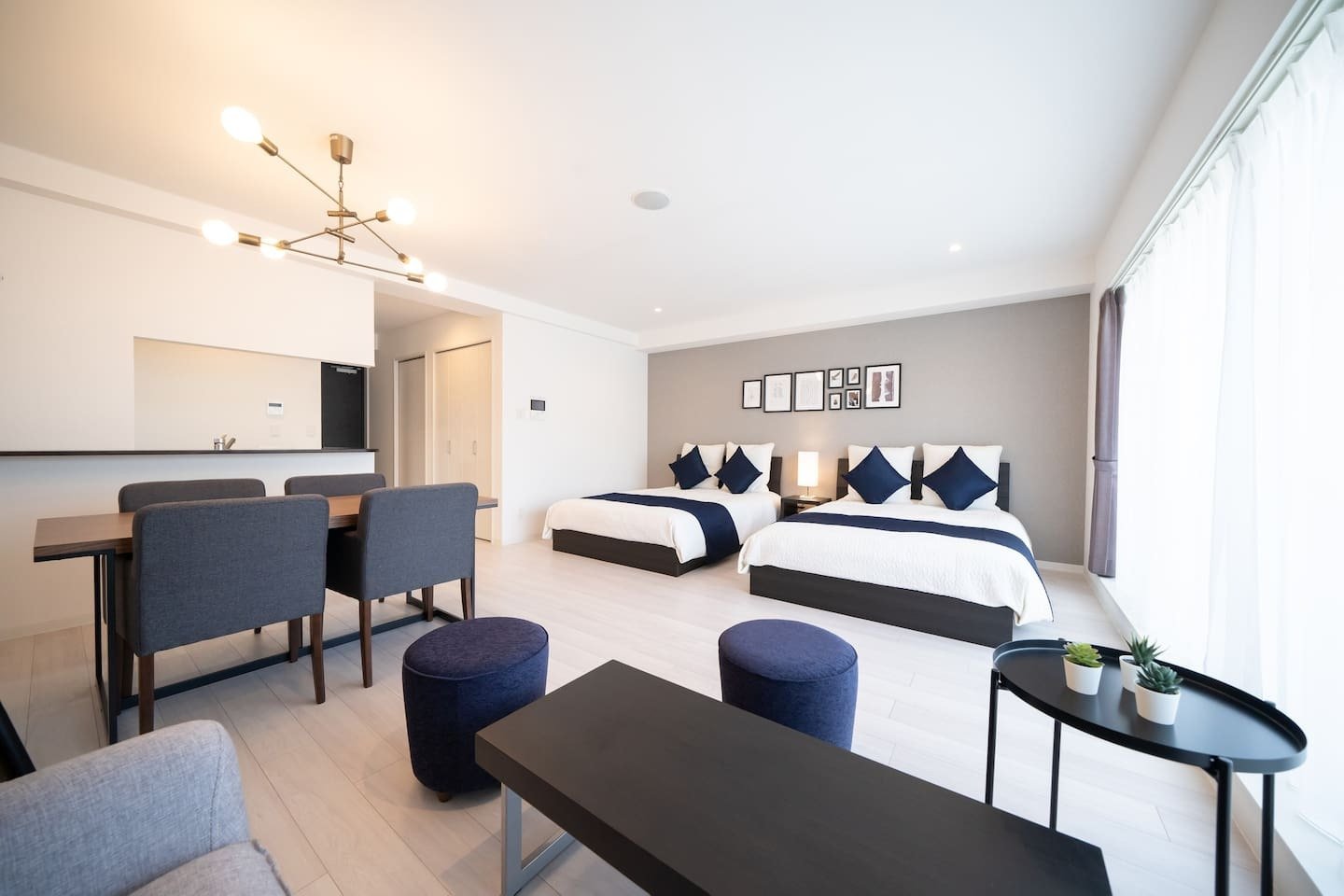 $$
Quiet and safe location
4 Guests
Lots of work space options
For digital nomads, it's important to have Wi-Fi and a laptop-friendly workspace. This luxurious apartment is up to speed with the times and offers both of those things, with plenty more to boot. The Airbnb has all the facilities you might need, from comfy beds to clean bathrooms and a fully equipped kitchen. You'll find free toiletries as well as a washing machine and laundry detergent – perfect for those longer stays!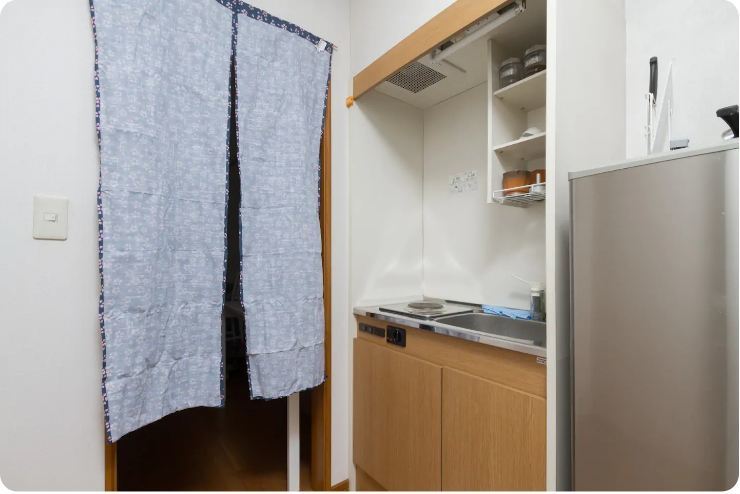 2 Guests
Convenient Location
When travelling solo, it's often a good idea to stay in a hostel. However, if you'd rather not share a noisy and smelly dorm, where do you go? Well, this Osaka homestay is a good alternative – as you'll be staying with a local family who will happily recommend you the best places to go and things to do nearby. There's a small kitchen too where you can prepare your coffee before heading out and exploring the nearby attractions. After all, this cool Osaka apartment is in a pretty convenient location!
Is This the Best Travel Backpack EVER???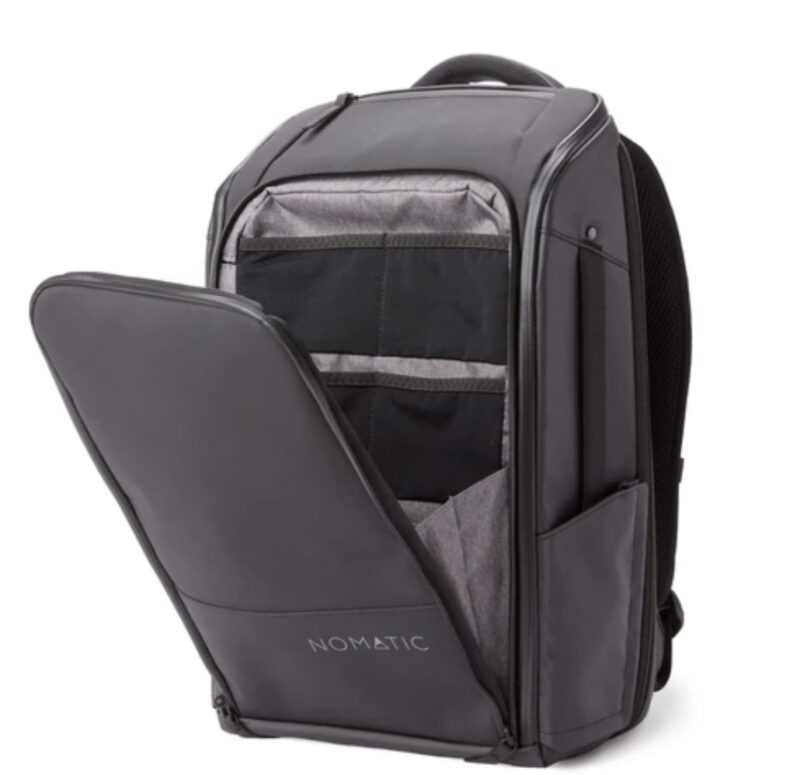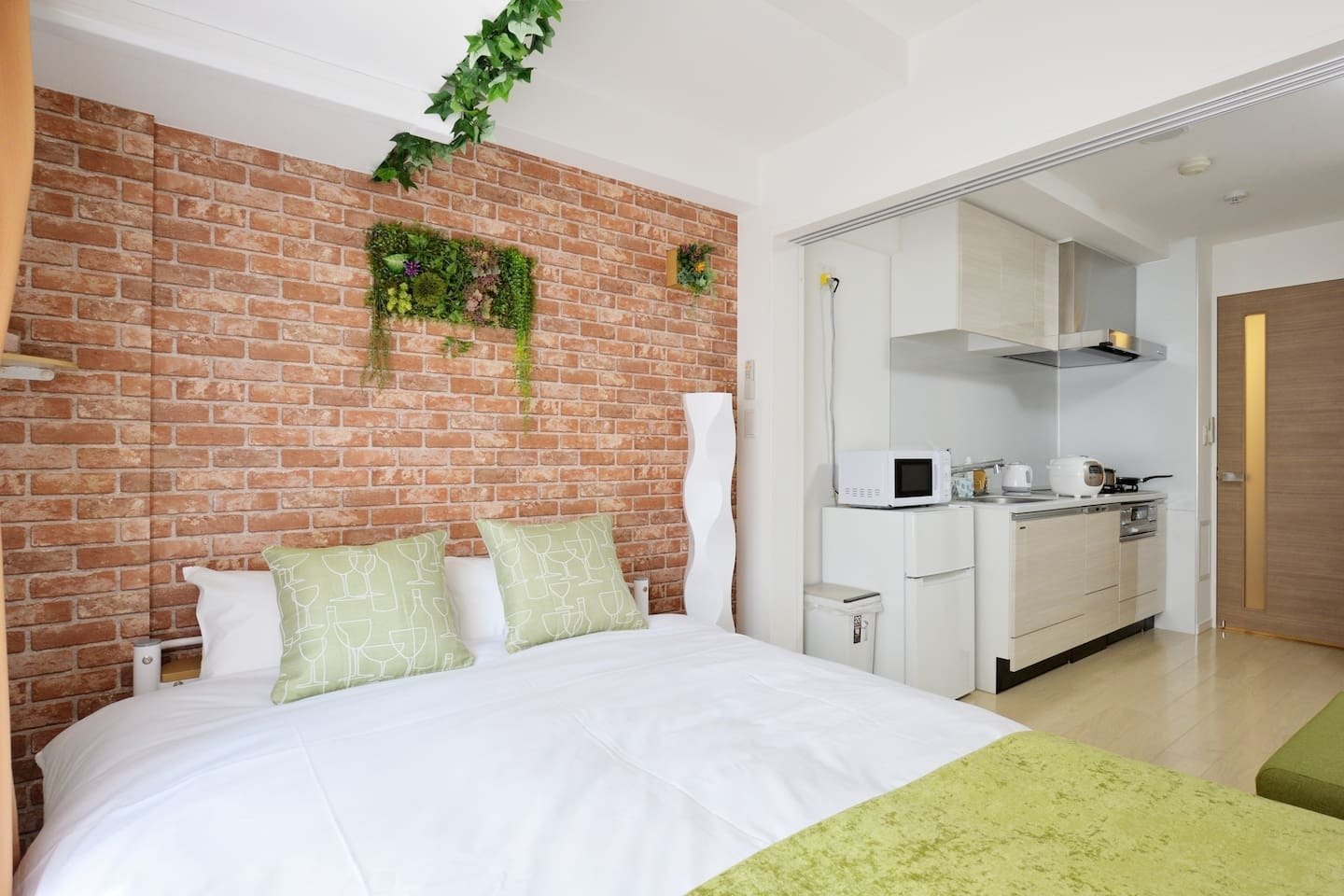 2 Guests
Nightlife options around the corner
Namba boasts some of the best nightlife in town, so it's only sensible to search for an Osaka Airbnb in that area. This Airbnb isn't just ideally located, it's also incredibly affordable. Whileit could technically fit 4 people, it's more suitable for a solo traveller or a couple. Wifi is free and very fast – perfect to watch Netflix while curing your hangover. There's also a small kitchen where you can prepare snacks throughout the day and brew your own coffee.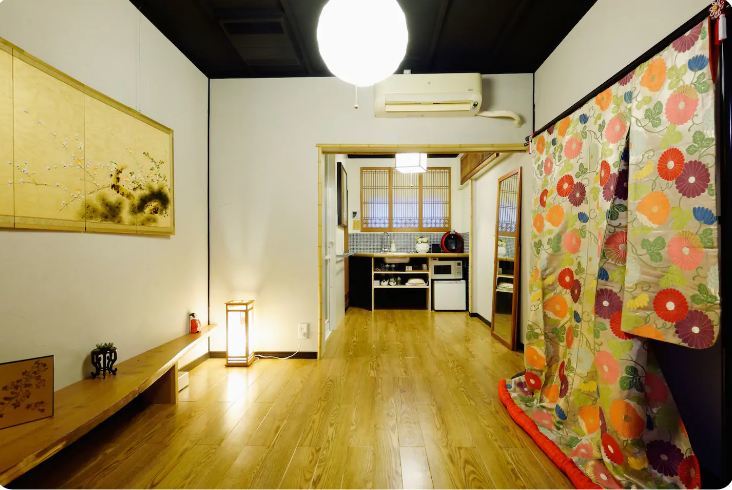 3 Guests
Clean and welcoming
Travelling to Japan with your other half? You can't just get anywhere with a double room then. You'll need somewhere with a bit of charm and character, like this Osaka Airbnb: Nightingale on Plum Street! If you think the name of the room is a little odd, that's because it's named after a famous Japanese painting – just a clue about the traditional experience you can expect from this awesome spot. It's just 6 minutes from Osaka station, so it's very conveniently located for any nearby day trips!
For travellers who are looking to save cash and have an authentic experience, it's a good idea to stay with a local. With that in mind, here's the best homestay in Osaka – a traditional Japanese tatami room. Your hospitable host will provide you with a fast-food type breakfast, which is excellent preparation for the day's sightseeing. There's also a south-facing veranda which is a great place to get a bit of sun and admire the views of Osaka's urban sprawl.
$
Bicycle available for free
2 Guests
Easy access to public transport
There are a few more decent homestays in Osaka, so here's another option if your previous offering didn't take your fancy or was fully booked! A simple but private attic room has a single bed and futon mats – so you've got the pick of which one is more comfortable! You can also lend a bicycle off your host – a great way to get out and see more of Osaka than maybe you'd originally planned. There's also public transport just a hop, skip, and a jump away – so that's good news for day trips.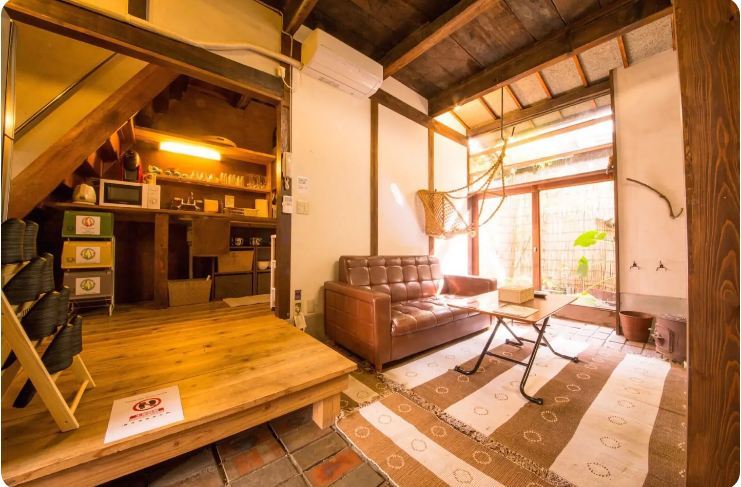 4 Guests
Traditional Japanese design
So far, we've focused on finding places to save you money on your travels. However, what happens if you've got cash to splash? Where do you stay then? Well, this traditional Japanese house is a good start! There's a lovely little zen garden where you can chill out and be in the company of plants – a nice spot to read a book or listen to some music. Inside, there's a small kitchen where you can prepare your own meals, but if you don't fancy that there are some lovely cafes in the vicinity. A truly special Osaka apartment!
15 Guests
Spacious communal areas
Ever wanted a huge space that you and all your closest friends and/or family can share on holiday? That's exactly what you'll get in this Osaka Airbnb! More than 15 guests can call this place home – and there's an awful lot to do. Watch a movie on the enormous television, lounge around in the living room, or enjoy a slice of tranquillity by the indoor zen garden. It's right in the Osaka business district too, so you'll have no shortage of places to eat out and visit nearby.
6 Guests
Children's books and toys
A house that has family flowing through it, this traditional Japanese house is the best Osaka apartment for families. The current host's grandparents built this 70 years ago. If you're travelling with younger children, you'll be pleased to know that there are children's books and toys on-site, as well as children's tableware! This will make both mealtimes and evenings a lot easy for stressed-out parents! You're sure to love this magical and traditional home.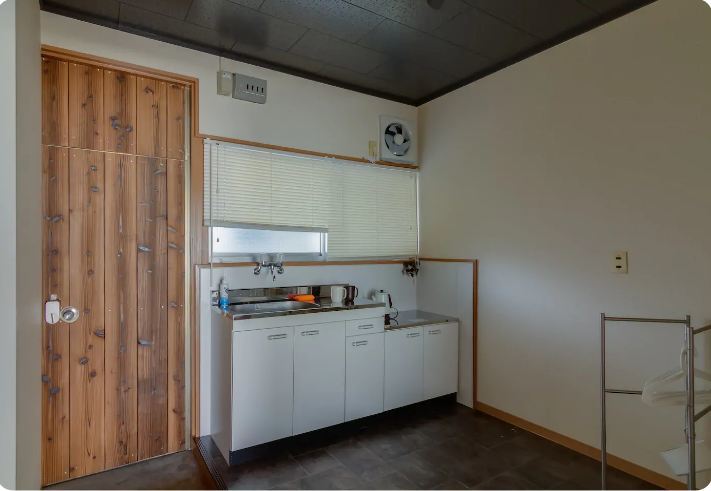 When travelling with friends, no matter how close you are, you won't always feel comfortable sharing a bed. Well, if you stay in this Osaka Airbnb, you won't have to as it comes with five single futon style mattresses on Tatami mats. It's also right near Namba, which is the best place for attractions and nightlife – exactly what friends are here for, right? It's an entire place too, so if you get back late, there's no need to worry about disturbing your helpful host!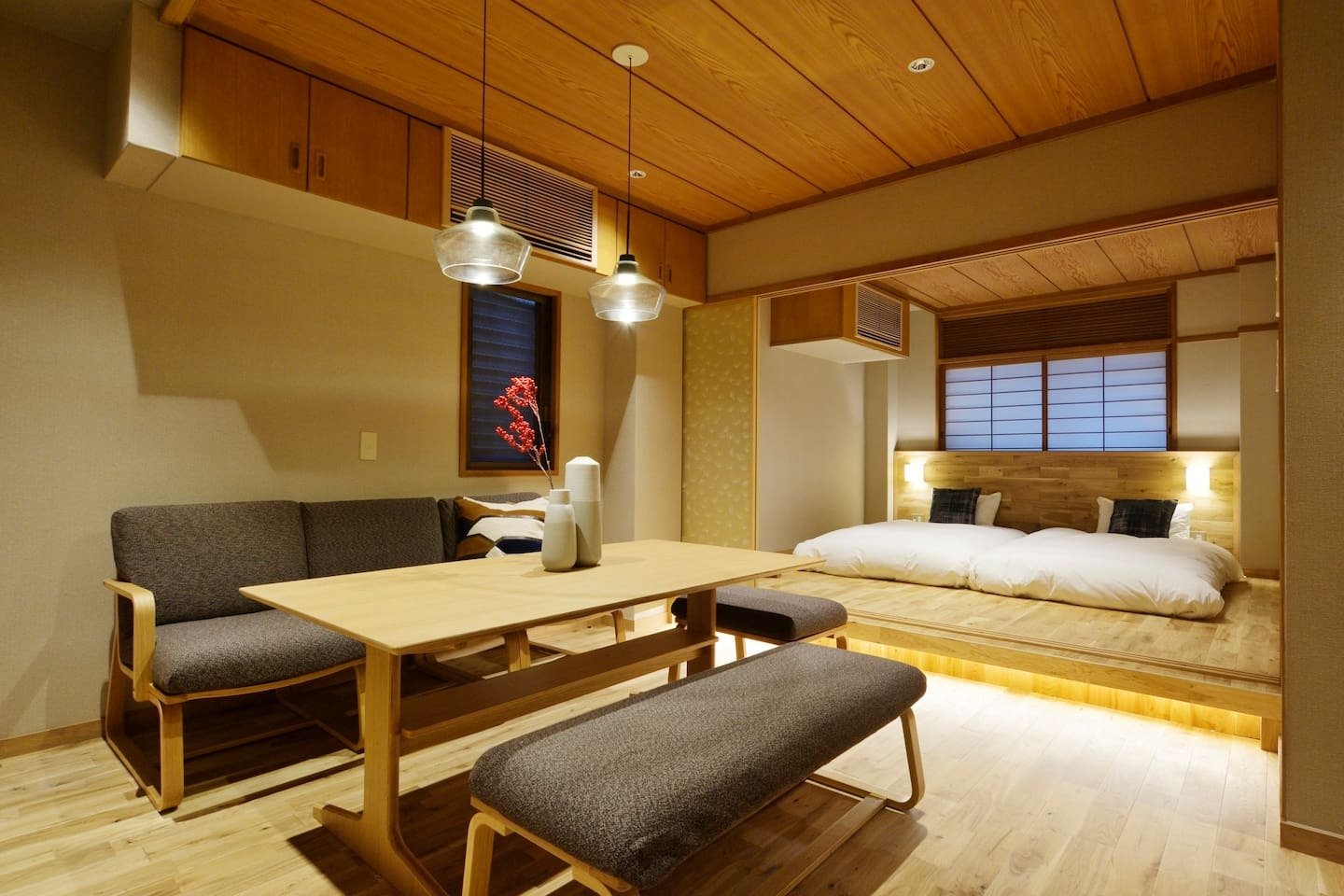 5 Guests
Complimentary toiletries
Namba isn't the only cool neighbourhood in town, so let's take a closer look at a couple of Airbnbs in Osaka's Umeda district. Another great option for a large group of friends or family is this apartment in the Umeda area – it's got space for up to 5 guests! It's located on the second floor above a very popular restaurant. The whole place was designed with an eye for detail. The massive resdince is super welcoming and ideal for groups or families.
If the previous Umeda apartment was a little too big, then have a look at our favourite alternative – a studio room for two guests. It may not be anything flashy, but this is ideal for a solo traveller or a couple on a budget. Digital nomads especially take note – there's a huge desk where you can spread out all your stuff. There's a small and basic kitchen too, so it's easy to whip up some food or make your morning coffee here.
5 Guests
Laptop-friendly workspace
Okay, we know you've seen a lot of Airbnbs in the Namba neighbourhood, but there's a reason for that. It's where you'll find the best nightlife and the coolest tourist attractions in town! So, we're rounding off our list of the best Airbnbs in Osaka with this awesome room for up to 5 guests. It's not that expensive anyway, but just imagine how good this place would be for a group of friends or family on a budget! You'll also get free pocket Wi-Fi – a lifesaver for exploring the Osaka.
What to Pack for your Osaka Airbnb
Pants, socks, underwear, soap?! Take it from us, packing for a hostel stay is not always quite as straightforward as it seems. Working out what to bring and what to leave at home is an art we have perfected over many years.
Check out our definitive Airbnb Packing list for our top packing tips!
FAQ about Airbnbs in Osaka
Here's what people usually ask us when they look for vacation homes in Osaka.
Final Thoughts on Osaka Airbnbs
So, that completes our list of the best Airbnbs in Osaka. We think you'll agree that there's a lot of variation, and hopefully, you'll have found somewhere that perfectly suits you. And most importantly, fits into your budget!
Remember, we've seen a bargain-basement listing with cats on site, Lots of traditional tatami rooms, and uber-cool western-style lofts as well. We'd apologise for giving you too much choice, but we're not sorry really!
If you're still stressing about where to stay, try not to. Just take a deep breath and scroll back up to our favourite Airbnb in Osaka – Perfectly located apartment near Osaka Castle. It's the best combination of value for money, style, and it's in a great location. Just a stone's throw from the castle!
So, now that we've helped you find the perfect Osaka Airbnb, it's time we were off. We hope you enjoy your vacation and have a great time in Japan!
And don't forget to take out Travel Insurance for your trip! I have been using World Nomads for some time now and made a few claims over the years. They're easy to use, professional and relatively affordable. They may also let you buy or extend a policy once you've started your trip and are already abroad which is super handy.
If there's one insurance company I trust, it's World Nomads. To find out why I use World Nomads, check out my World Nomads Insurance review.
Getting an estimate from World Nomads is simple – just click the button or image below, fill out the necessary info, and you're on your way!

---
Find out how YOU can support the site.
We work hard to put out the best backpacker resources on the web for free! It's all about helping out our tribe of awesome backpacker readers (that's you!). Please visit the link to find out how you can help keep the site going 🙂
For the sake of transparency, some of the links in our content are affiliate links. This means that if you book your accommodation, buy a piece of gear, or sort your insurance through our link, we earn a small commission at no extra cost to you. We only link to stuff that members of the Broke Backpacker team has actually used and never endorse products or services that are not up to scratch. Thanks for your support!