Japan's second city is a parade of foodstuffs, amazing nightlife, incredible shopping malls, and all that is topped with a hefty amount of history and awesome architecture.
More laid-back, friendlier, and even more obsessed with food than Tokyo, there are a TON of cool things to do in Osaka Japan.
Go bankrupt with delicious street food, visit a dope castle, let your inner weirdo out at a maid cafe, or go nuts on karaoke nights. The possibilities are endless, and it would probably take you more than a visit to cover everything.
BUT. I'm here to make sure whatever you fit into your itinerary is going to be epic. Stay on the tourist trail and see Osaka's top attractions, or avoid it all costs and go absolute-fucking-bananas — it's entirely up to you.
I'll show you the goodies, the pretty stuff, the freaky stuff. I'll show you everything. Osaka is yours, you got this!

Unlock Our GREATEST Travel Secrets!
Sign up for our newsletter and get the best travel tips delivered right to your inbox.
Backpackers in Japan love Osaka. And so do I.
To be fair, it's quite hard not to! Exploring this city has endless possibilities, there is a new adventure waiting around every corner, and you can do just about anything.
ANY. THING.
Directly below, you'll find a table with the top things to do in Osaka Japan. The juicy juices are coming after that!
1. Take a Stroll around Retro Goodness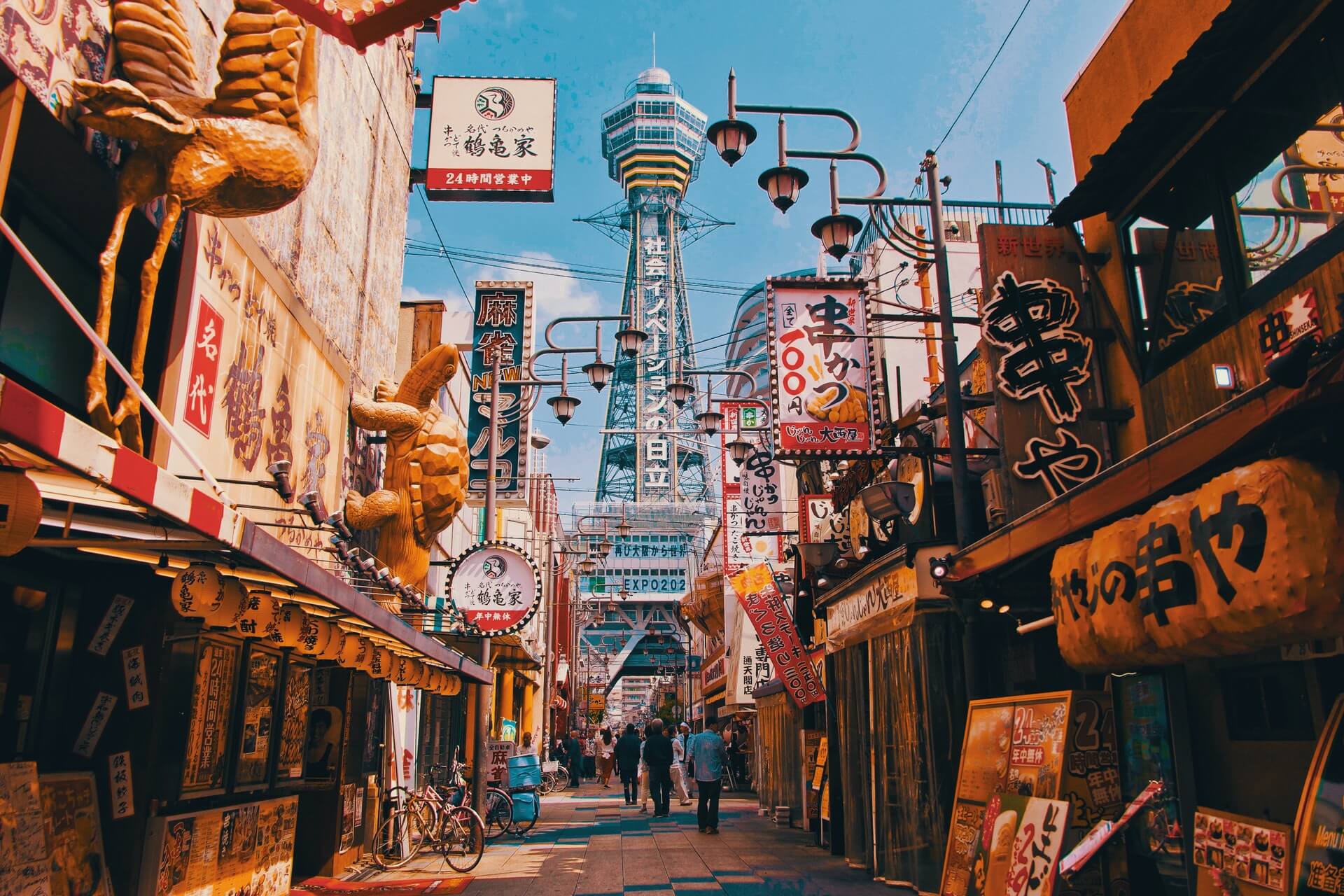 People tend to imagine Japan in two ways: wooden houses and paper doors (the whole "traditional Japan") OR a mega futuristic place that's basically just one massive city on an island with a zillion skyscrapers and arcades and all sorts of mad stuff.
Close, but not exactly the case here. There was a place in time that existed between these two eras and people usually call it the 20th century.
In 1912, this quirky little district by the name of Shinsekai was born and proceeded to be severely neglected after WW2. And that sexy thing you see in the back there is Tsutenkaku Tower!
Fast-forward to the 1980s and it got a facelift. Since then, people visit for the retro appeal of an area that really conjures the "old days" in Osaka. Ironic for a place whose name literally means New World.
Entrance: free to look around!
Hours: 24 hours
Address: 1-18-6 Ebisuhigashi, Naniwa-ku, saka-shi, saka-fu 556-0002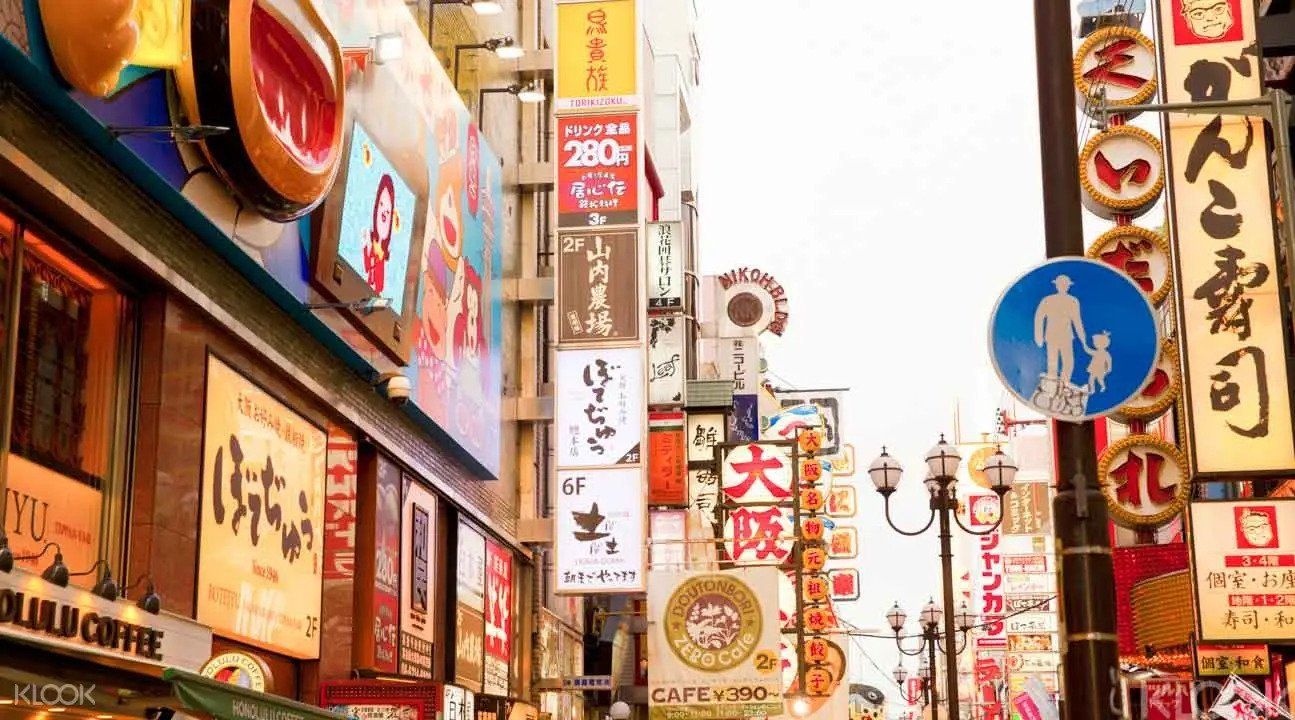 The kitchen of Japan, home of Japan's soul food… you can call it whatever you want, but Osaka is undoubtedly the place to stuff yourself silly in Japan. There's even a word to describe just how food-mad Osakans are: kuidaore, which basically means to eat yourself broke.
Whilst there are enough English-menu joints spread across town, that just won't cut it. I heartily recommend you get yourself on a tour so you can really appreciate the breadth and depth of Osakan cooking. And actually know what the hell it is you're eating.
Trust me, eating yourself into a non-receptive state of food-comatose is one of the best things to do, not just in Osaka, but in Japan as a whole.
Entrance: as much as you want to spend on food!
Hours: Dependant on the location
Address: Various locations in the Namba district and Dotonbori area
3. See the City from the River
It's easy to forget that Osaka is basically a coastal town that's shot through with hundreds of waterways. A great way to see the city, and to pay a little bit of an homage to the watery heritage of the Kansai capital, is to explore Osaka via its most famous river: Dotombori Canal.
You can think of it as a futurist Venice of sorts. Or don't. That's up to you, but you need to come and check out this unique sight!
Entrance: $7USD for adults
Hours: 13:00-21:00 (Monday-Friday), 11:00-21:00 (Saturday-Sunday)
Address: 1 Chome-9 Dotonbori, Chuo Ward, Osaka, 542-0071, Japan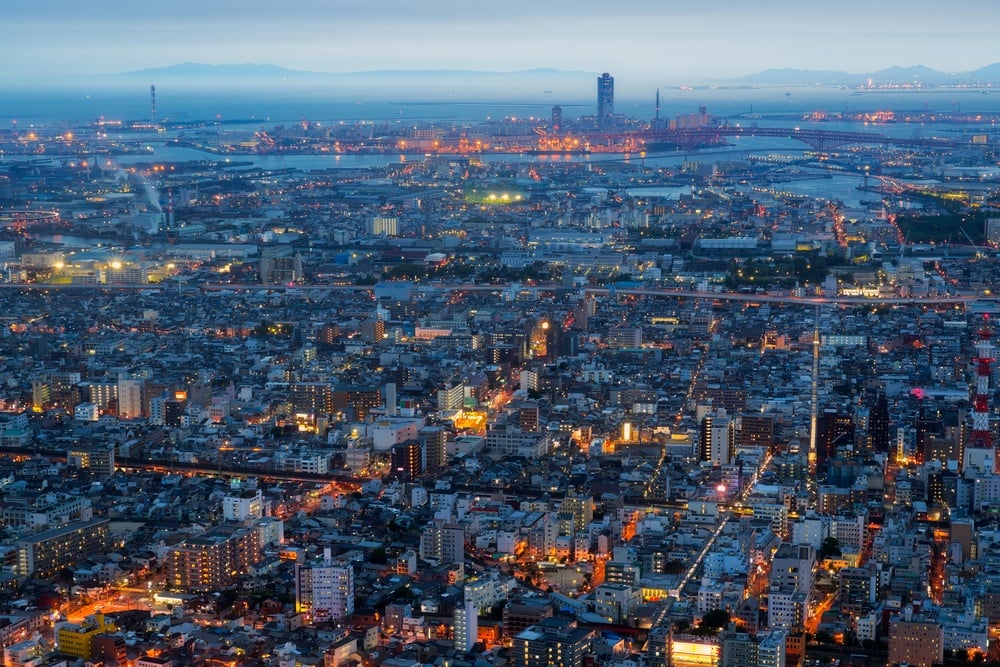 I'm a sucker for views and I know you are too. One of the best things to do in Osaka Japan if you're looking for them views is to head over to the Abeno Harukas Observatory — is it weird that I love how everything is named here?
This building is the tallest skyscraper not just in Osaka, but in the whole of Japan. Yep — 300 meters, baby. It houses a hotel, department store, art museum, and (of course) an observation deck.
Take an elevator from 16F to 48-60F for visual bliss. Go for sunset anHostel Bushid then watch as the sun sinks and the city starts to light up. Pure gold.
Entrance: $12USD for adults
Hours: 10:00-20:00
Address: 1 Chome-1-43 Abenosuji, Abeno Ward, Osaka, 545-6016, Japan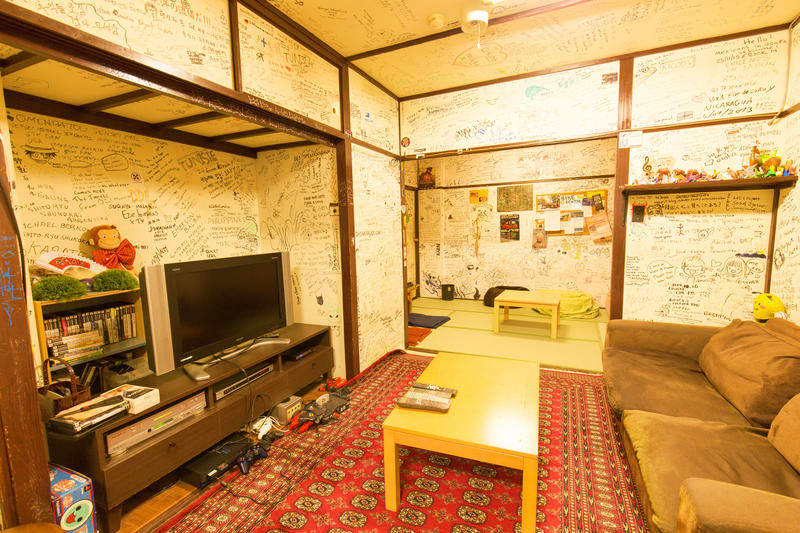 Haven't booked a place in the incredible hostels in Osaka yet? This one's a great pick. I'm diving into my other recommendations later, but check this out!
The essence is simple here: the staff is great and the space is crazy. Backpackers Hotel Toyo is your safe place if you're travelling solo.
It's really close to Shinsekai, you can get private rooms for a ridiculously cheap price (for Japan standards, that is), and the common room is sticky! Swing by for a game of N64, grab a few beers and get ready to meet a whole bunch of characters.
Entrance: Starting from $13.50 per night
Hours: check-in from 2pm
Address: Backpackers Hostel Toyo Osaka, 1-3-5, Taishi, Nishinari, Osaka, Japan
6. Visit Osaka Castle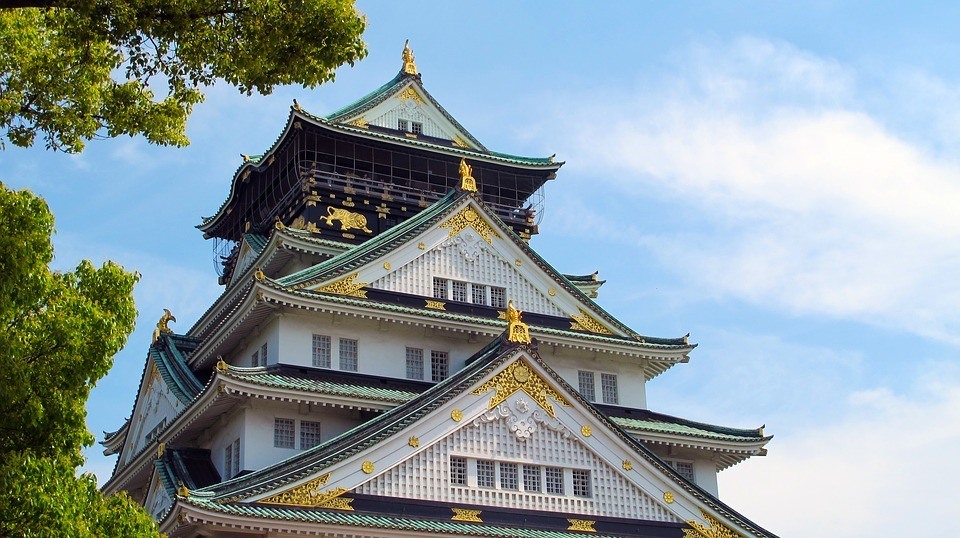 No trip to Japan would be complete without seeing one of the iconic Japanese castles. There's just nothing like it! And Osaka Castle is huge.
It was at one point the largest castle in Japan but since the early 17th century it has been attacked, hit by lightning, burnt, and demolished. In 1931, it was finally rebuilt in the way you find it today.
The Osaka Castle has got to be one of the coolest sights in all of town. It's surrounded by 600 cherry trees in Osaka Castle Park, so you can imagine how it looks in spring!
If you're lucky, you might catch some people doing a spot of kooky cosplay photography on the grounds. I don't blame them — it's the perfect spot.
Entrance: $5USD
Hours: 09:00-17:00
Address: 1-1 Osakajo, Chuo Ward, Osaka, 540-0002, Japan
Small Pack Problems? 😉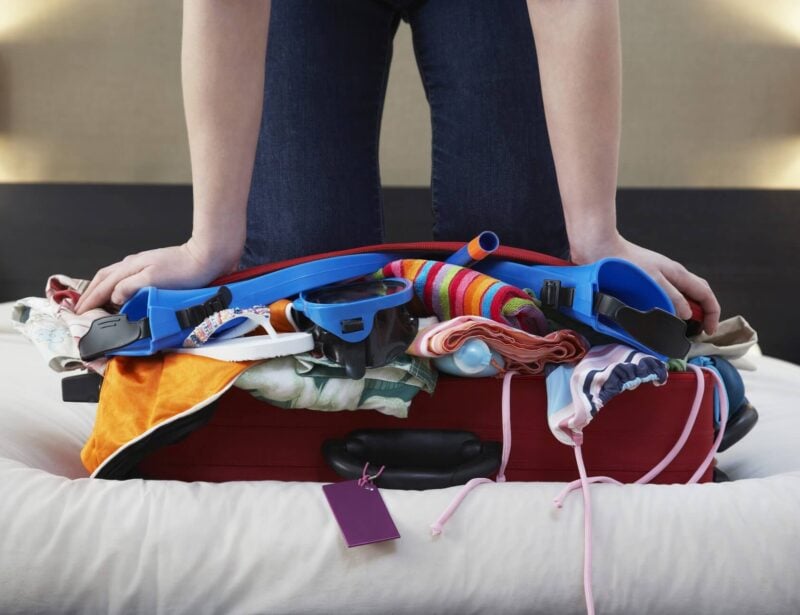 My missus travels with all her clothes in ziplock bags: don't be like my missus. UP YOUR PACKING GAME!
Packing cubes for the globetrotters and compression sacks for the real adventurers – these babies are a traveller's best kept secret. They organise yo' packing and minimise its volume too so you can pack MORE.
Or, y'know… you can stick to ziplock bags.
View Our Fave Cubes
Or Check Out the Sacks!
Some would say Japan is all about mental cities. But it is also all about nature. And there is a lot of it to discover in this amazing country!
For a nature mission in the city, one of the best things to do in Osaka Japan is to head over to Minoo Park. There are all sorts of little trails where you (and whoever is joining you) can get lost in the natural beauty of it all.
You'll find everything here, from waterfalls to dojos tucked in perfectly manicured Zen gardens. Even better is that it only takes half an hour on the train from Osaka-Umeda Station.
Come during fall for a special treat: you'll get to try the seasonal snack of momiji tempura — deep-fried maple leaves! Delicious.
Entrance: Free
Hours: Open 24 hours
Address: 1-18 Minookoen, Minoo, Osaka 562-0002, Japan
8. Delve into the world of Japanese shotengai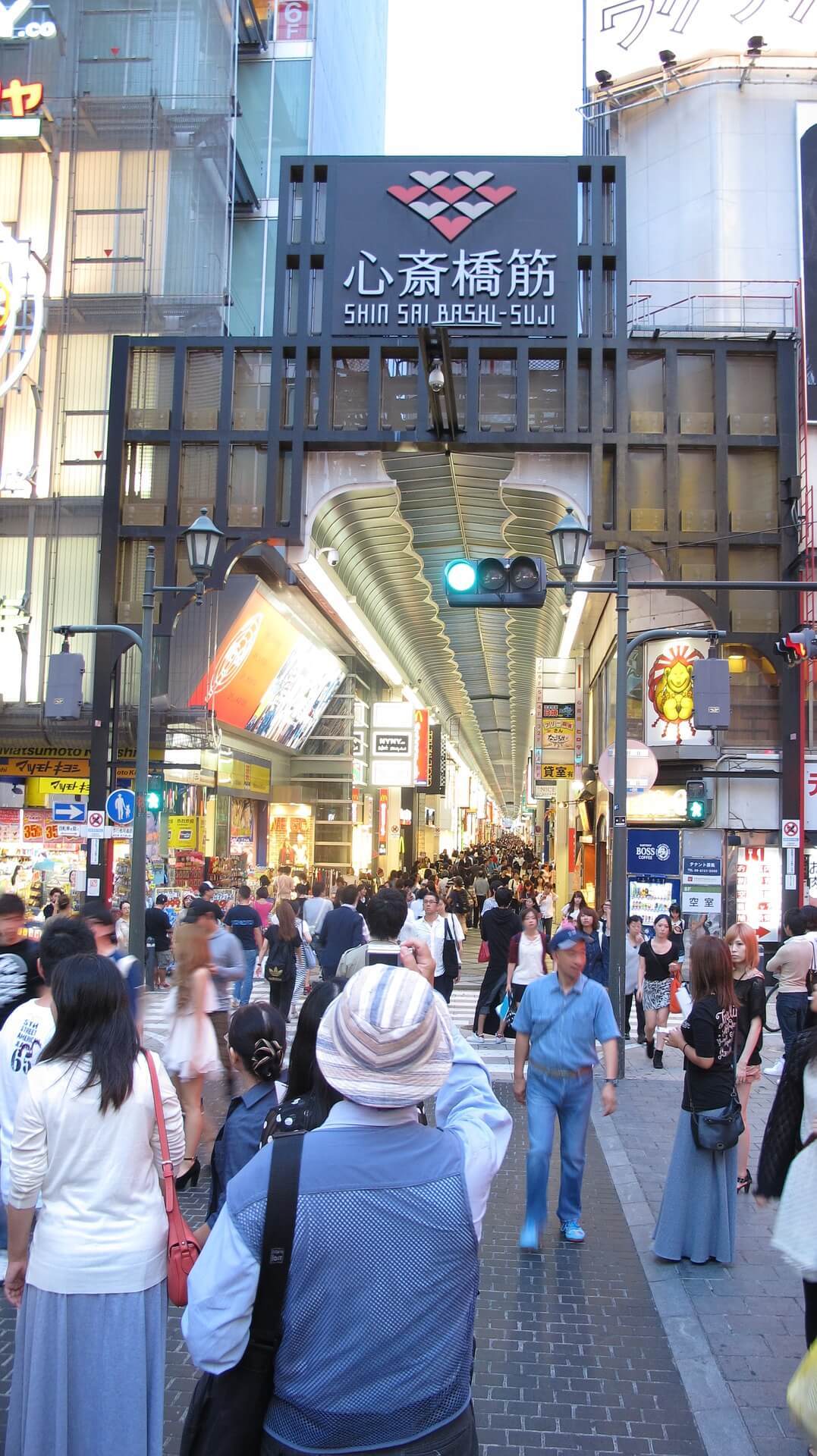 Shotengai… What the heck is that? If you don't know, you don't know, but, honestly, these things are awesome. They're basically shopping streets and they're pretty dang retro. And in Osaka, it's all about Shinsaibashi Shotengai.
This one's been a merchant district for 400 years and it shows no sign of stopping. It's a 600-meter-long covered walkway (which automatically makes it a great thing to do when it rains) and is filled with just about everything you could ever desire.
From massive chain stores to tiny, quirky boutiques, eateries, strange cafes, and interesting alleyways leading off, there is a LOT to explore here.
Entrance: Free to browse
Hours: varies by shop
Address: Shinsaibashi-suji, Chuo-ku, Osaka-shi, 542-0085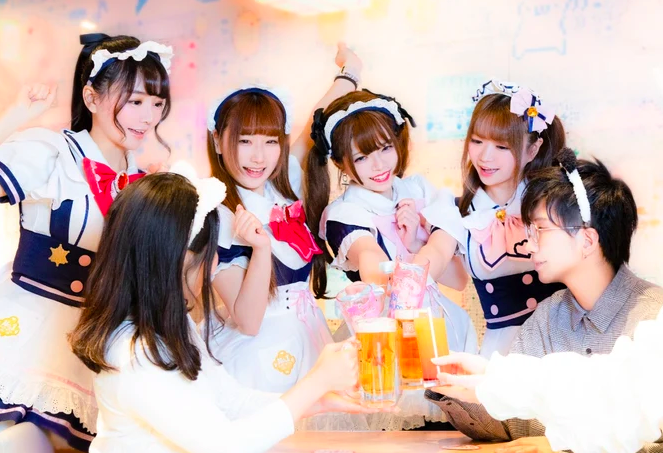 It's time to get weird.
Why? Because I'm weird, and you're weird, and Japan is definitely weird (and I have yet to meet a single Japanese person who disagrees).
So let's talk about one of the more unusual things to do in Osaka Japan: going to a maid cafe. Maid cafes are one of the most unique and bizarre things in Japan and they'll allow you to peek into the country's cosplay scene.
It's not a bar, even though you can get drinks – and you'll need them. It's not a theatre either, despite the performances. And it's also not a fetish den, although the appeal is vaguely sexual.
What is it then? I don't think I'll ever know. But I can tell you one thing: you're in Japan, and crazy experiences like this one don't happen in many other places in this world.
Entrance: dependent on what you order
Hours: 12PM-11PM
Address: Maidreamin, Osaka, Naniwa Ward, Nanbanaka, 2 Chome
10. Go Visit the Sacred Koyasan
If you're good at packing your days with a whole lot of goodness, and you've some time in Osaka, I'd recommend taking a few trips outside the city.
Whilst Kyoto and Nara are easily reached from Osaka, my top recommendation today is the less popular Koyasan, a huge temple settlement in Wakayama Prefecture to the south of Osaka.
Deep in the wilds of the Kii Peninsula, this mountain is home to a bazillion little temples, and it's a blast to explore! Koyasan is also the sacred center of Shingon Buddhism.
If you're keen on seeing unbridled nature and the very old temples of this UNESCO World Heritage Site, be sure to include this in your itinerary.
Entrance: $4USD (Kongobuji only)
Hours: 08:30-17:00
Address: Wakayama Prefecture, Japan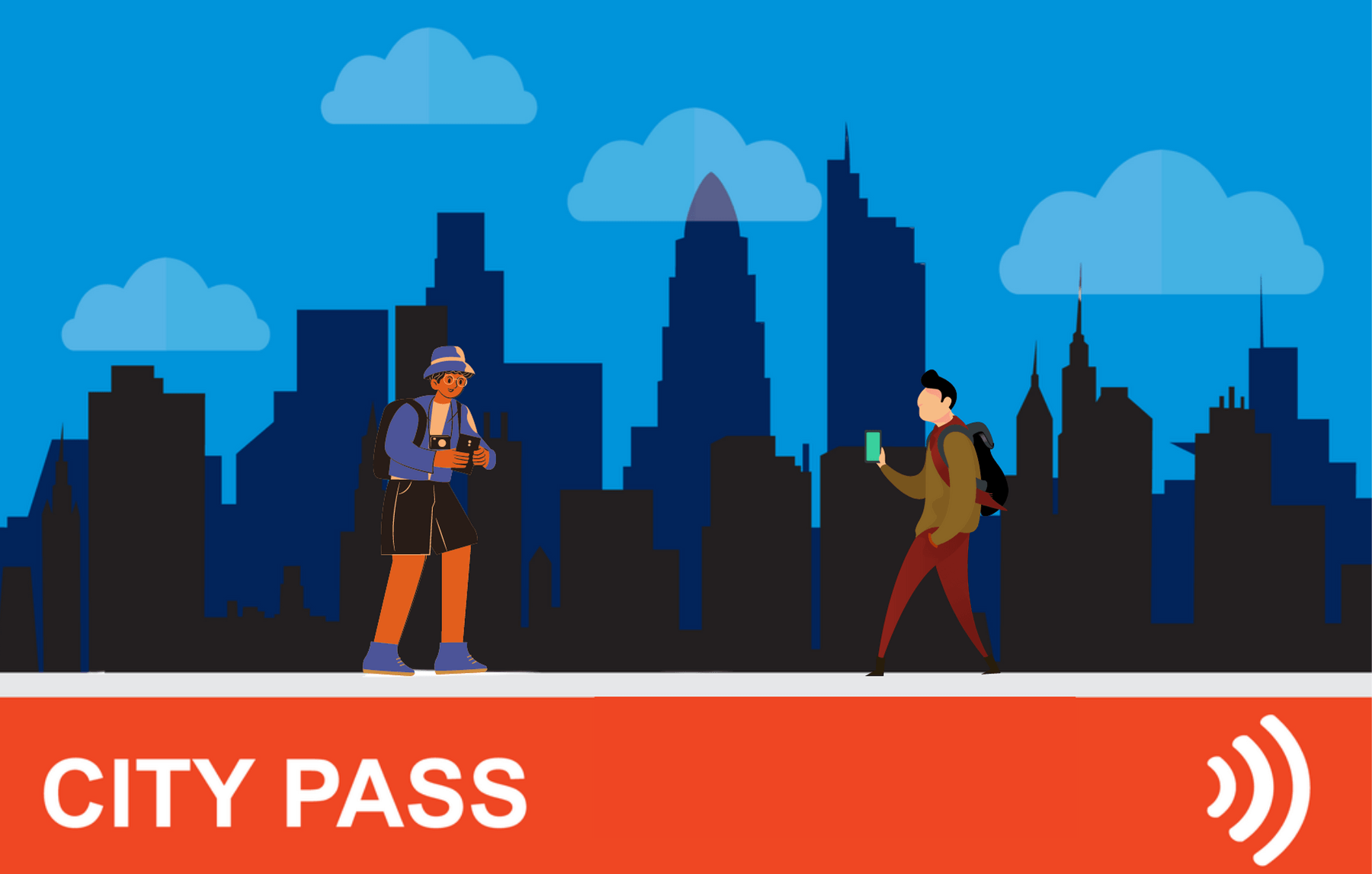 Travelling to Osaka? Then plan yo' trip the smart way!
With a Osaka City Pass, you can experience the best of Osaka at the CHEAPEST prices. Discounts, attractions, tickets, and even public transport are all standards in any good city pass – be sure invest now and save them $$$ when you arrive!
Buy Your Pass NOW!
11. Become a Samurai Master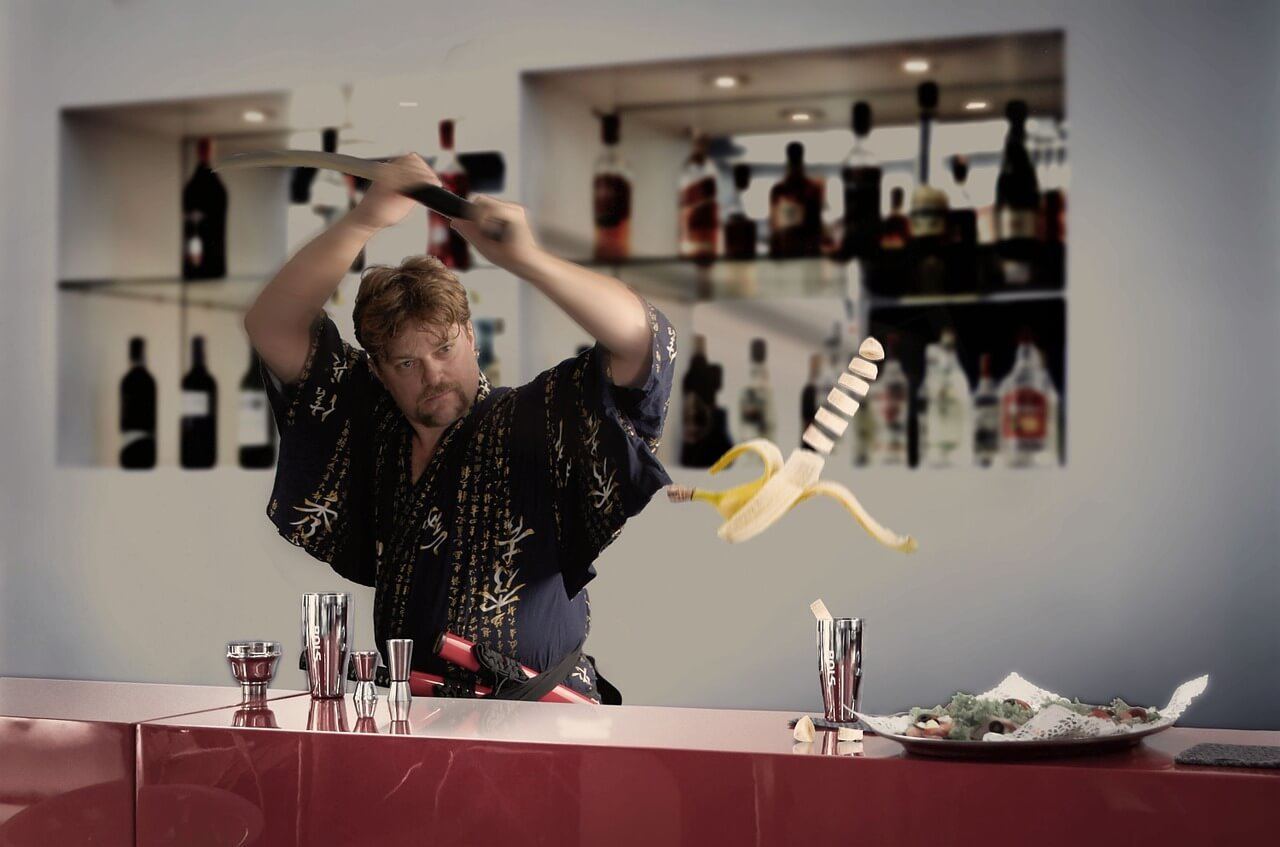 It might be a bit weird to start showing a hefty interest in samurai and sword fighting back in your own country, but, hey, guess what? You're in Japan!
This is the land of the samurai. Nobody cares if you want to dress up and start waving a sword around — there might even be a chance that you're meant to.
There are places you can go to fulfill all your warrior wishes — training sessions and gear, everything. They'll even choreograph and film a fight scene with you in it! Holy cow.
LAST SAMURAI is one of them, and Tokubetsu Japan offers a 2-day full power samurai treatment if you want to take it all the way.
It might be part of the "weird things to do in Osaka" list, but let me reiterate: this is Japan. Weirdness is the best part of the package.
Entrance: depends on package booked
Hours: 2 day experience, starts from 9.30am – 10.00pm
Address: Osaka-fu sennan city, Shidachi Makino, 399-1
12. Sing your heart out like a local at Karaoke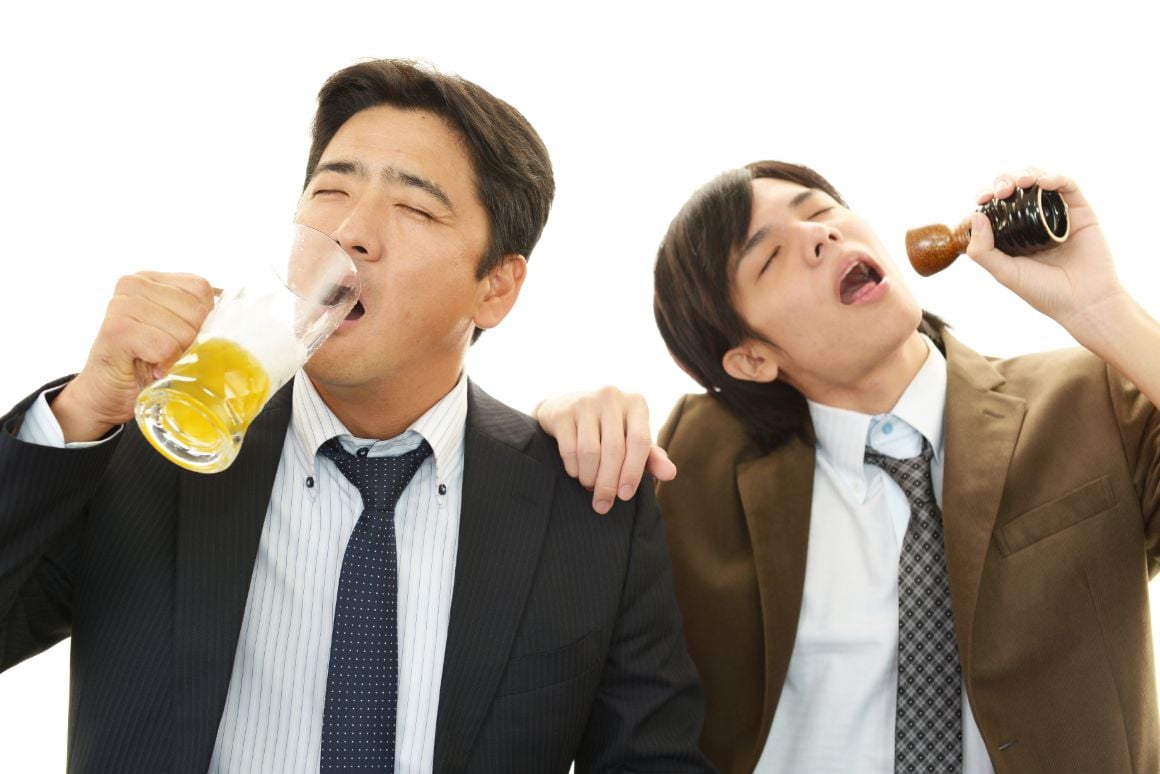 The best of Osaka or the best of Japan? Love it or hate it, the classic Japanese cultural export "karaoke" is most definitely here to stay.
So after a night of eating till you're full (and poor), and drinking till you don't care who hears you sing, do what the locals do and head to a karaoke joint.
Don't worry, you can get a private booth; you could even do it by yourself if you REALLY want to. And if you've got the stamina to sing all night, swing by one of the late-night restaurants and you might find yourself in deep 3:00 am conversations with the locals over a bowl of ramen.
Entrance: depending on the package bought
Hours: 12PM – 1AM (Weekdays) 12PM-5AM (Weekends)
Address: Karaoke Pasera Dotombori, 542-0071 Osaka, Chuo Ward, Dotonbori, 1 Chome?4?27
13. Watch a Kabuki Show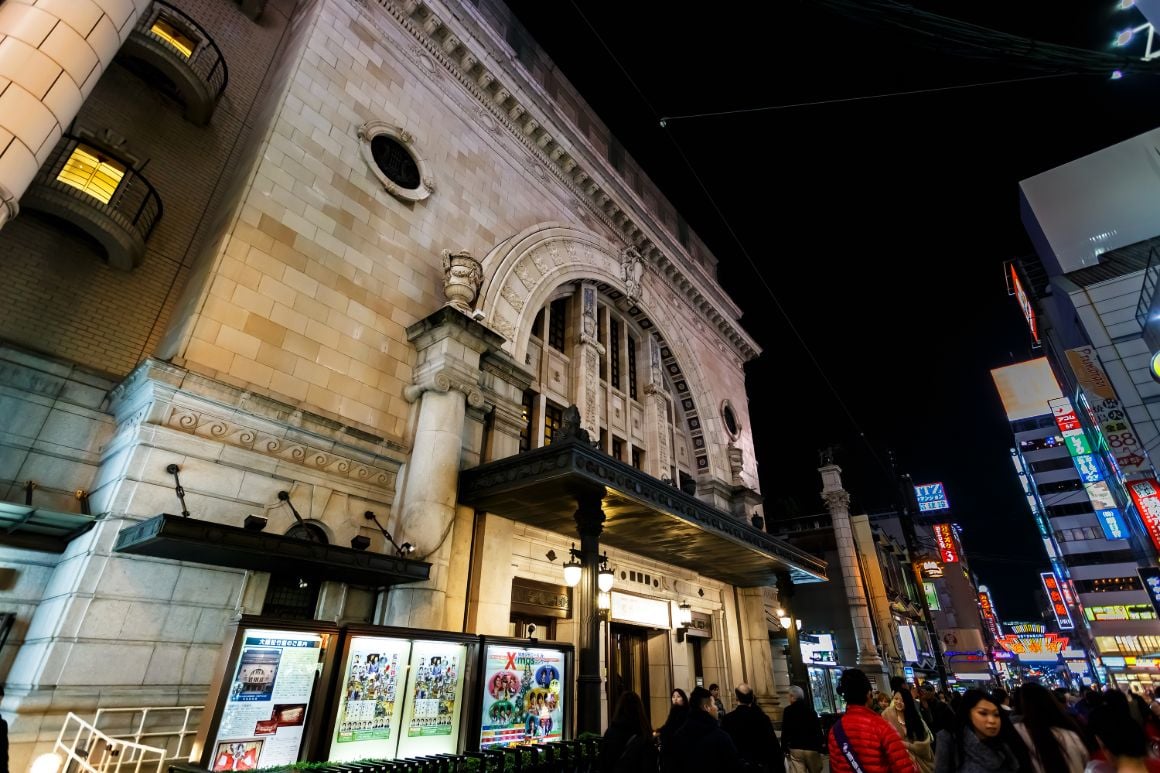 First things first: what's kabuki? I'm glad you asked. It's a traditional Japanese (all-male) theatre. It's the best of super dramatic, exaggerated movements, facial expressions, costumes and make-up.
It's very old fashioned, it's very Japanese, and it's a must-see. In Osaka, the place to see it is at the Shochikuza Theatre. With its revolving stage, trap doors, and all sorts of other goodies, you're guaranteed a treat.
Sounds pricey, right? Wrong. Grab yourself a hitomakumi (single-act) ticket for ¥1,000-2,000 and experience the madness for yourself.
Entrance: varies by show
Hours: not available
Address: 1 Chome-9-19 Dotonbori, Chuo Ward, Osaka, 542-0071, Japan
14. Proclaim Your Love at a Shinto Shrine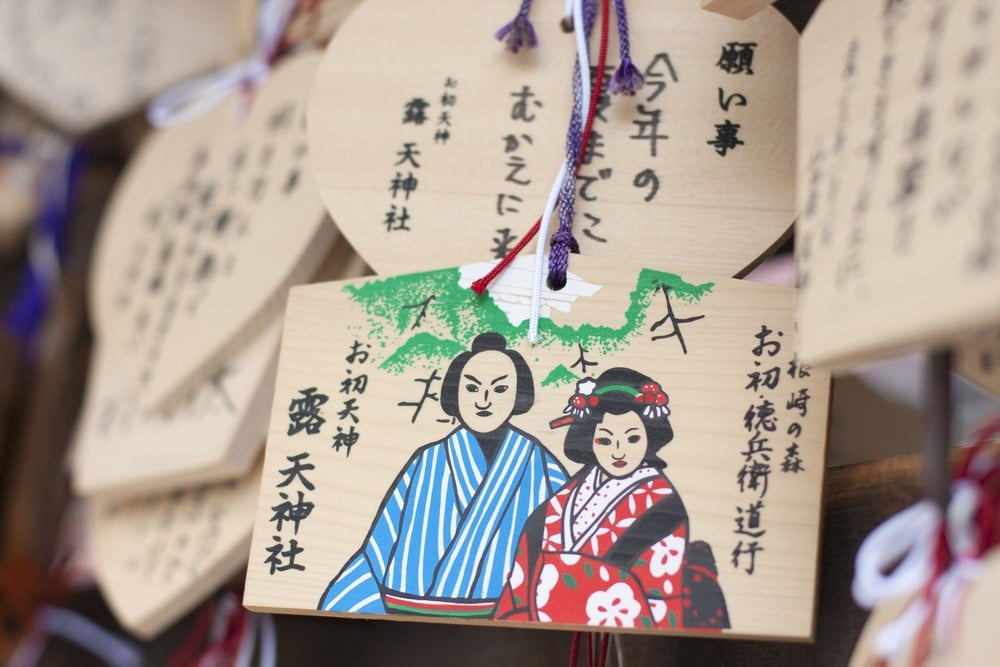 Travelling as a couple? Or maybe you're visiting Osaka by yourself but you just really love yourself and would totally date yourself? Is that weird? Na, it's Japan.
Can you think of more romantic things to do in Osaka, than to visit a Shinto shrine dedicated to a suicide pact?
What? Wait — hang on. Did I just write that? Oh, yes I did.
It's not as dark as it sounds. Well, maybe a little bit. It's a Romeo and Juliet story of the forbidden love between Ohatsu, a prostitute, and a local merchant. Not allowed to be together, the two committed suicide together near where the shrine stands now.
Today their story lives on in the form of a bunraku (puppet theatre) play. Couples visit the Ohatsu Tenjin Shrine to get amulets, trinkets and fortunes, and to pray for everlasting love.
Beautiful, isn't it?
Entrance: Free
Hours: 07:00-23:00
Address: 2 Chome-5-4 Sonezaki, Kita Ward, Osaka, 530-0057, Japan
Travel with peace of mind. Travel WITH a security belt.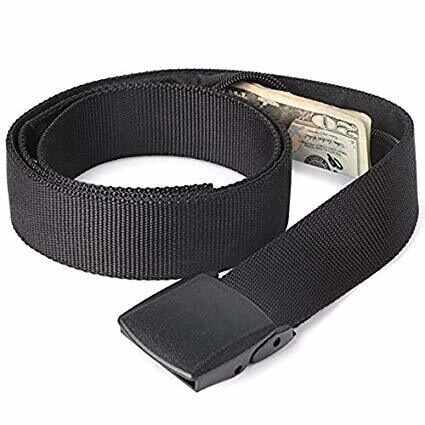 Get your cash stashed with this awesome Pacsafe money belt. It will keep your valuables safe no matter where you go.
It looks exactly like a normal belt except for a SECRET interior pocket perfectly designed to hide a wad of cash or a passport copy. Never get caught with your pants down again! (Unless you want to.)
Hide Yo' Money!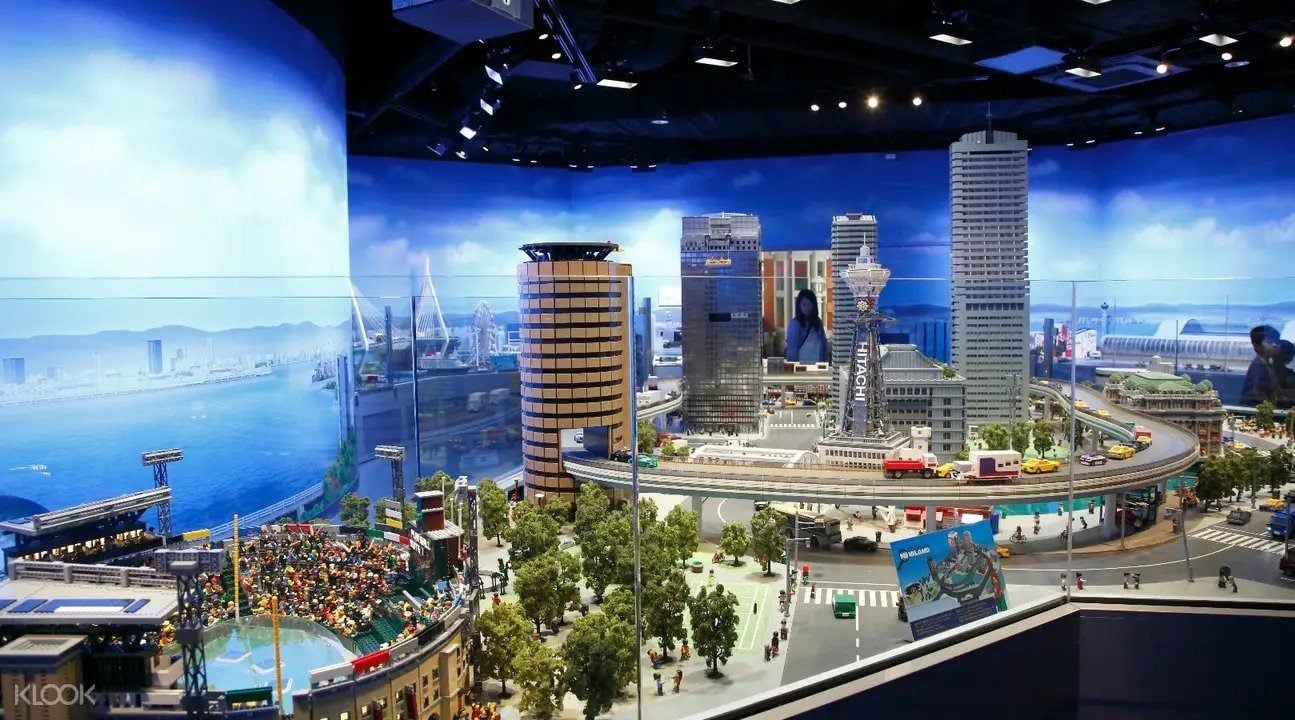 Are you travelling to Osaka with the kiddos and thinking maybe drunk karaoke and suicide pacts aren't the most appropriate activities? Or maybe you're just like me and really love Lego?
So make your way to the 3 million Lego bricks that comprise this awesome place, book your kids (or yourself) into a class to learn how to make all sorts of crazy Lego creations, and take a break.
There is a Lego brick factory you could take a tour of, a 4D cinema, and even Lego-shaped food. I kid you not: this place is awesome.
Entrance: $12USD per person (if booked online)
Hours: 10:00-16:00
Address: tempozan Marketplace 3F, 1-1-10 KaiganDori, Minato-ku, Osaka, 552-0022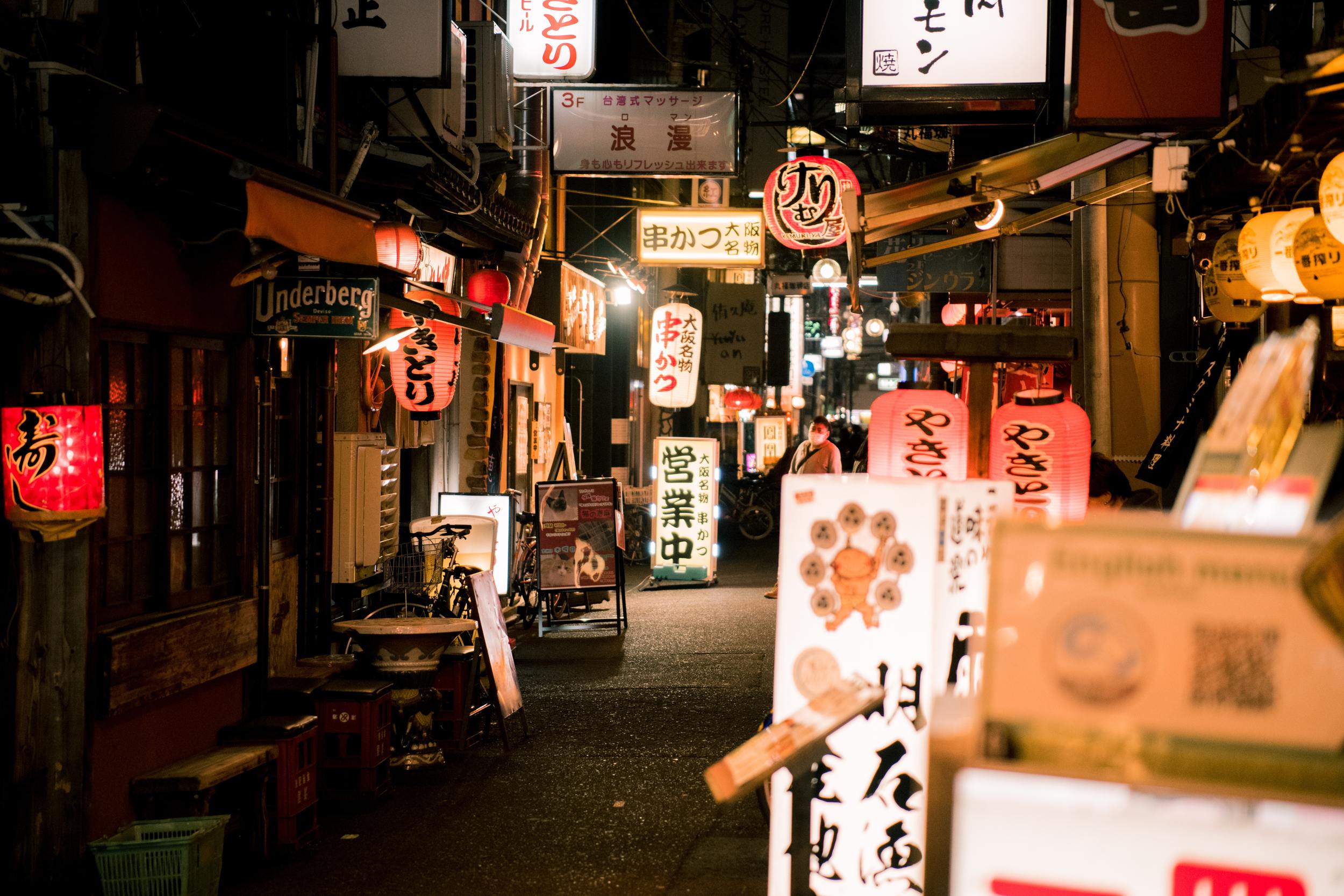 So, Osaka has a pretty dope nightlife! I mean, so does Tokyo, but Osaka is definitely famed for its more casual approach. People love to drink, go out, eat a bunch, and then proceed to "Osaka bang" each other — that might not be what you're thinking about.
So, what kind of things can you do? Heaps of them, from just drinking yourself silly on sake to karaoke. Because inebriation and karaoke are such a match made in heaven.
With its live music scene, hidden bars, late-night drinking, and neon lights leading you everywhere, there's always something going on in the city. The Osakans are pretty rowdy, too!
Visit the izakaya (traditional Japanese bars), hidden food alleys, and local bars. Don't forget to bring cash, because a lot of them don't take cards.
Entrance: cost of your drinks
Hours: 6PM – late
Address: Various locations in Namba, Osaka
17. Ride the HEP Five Ferris Wheel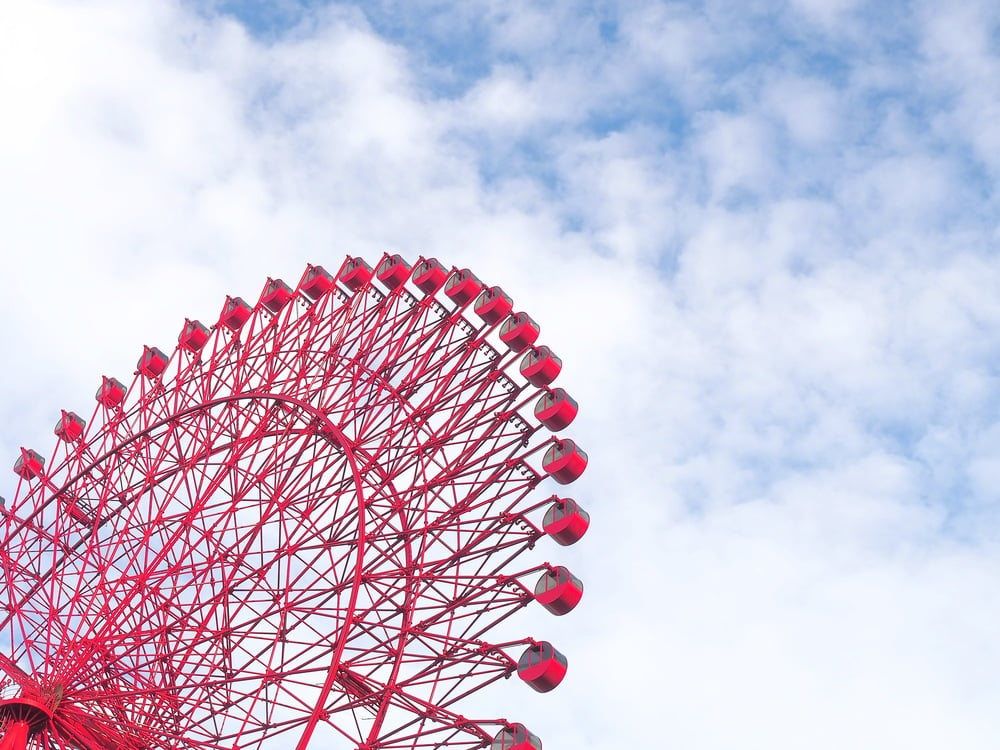 Osaka has, to date, a grand total of four ferris wheels. But the most iconic one has to be the HEP Five Ferris Wheel. This big red ride is unmissable as you step off the train in Umeda: it spans 75 meters in diameter and literally pops out the top of the HEP Five shopping mall.
It's also one not too pricey: just ¥600 per person. Accessed on HEP Five, 7F and open till 10:45 P.M.
Hop aboard a gondola and soak up those Osakan landmarks at a pinnacle height of 106 metres above the ground. If you propose at the top and they say no, you can push them out!
…Sorry, was that too dark? I'm still riding high on the whole suicide pact thing. Moving on!
Entrance: $5USD per person
Hours: 11:00-22:45
Address: 530-0017 5-15 Kakudacho, Kita-ku, Osaka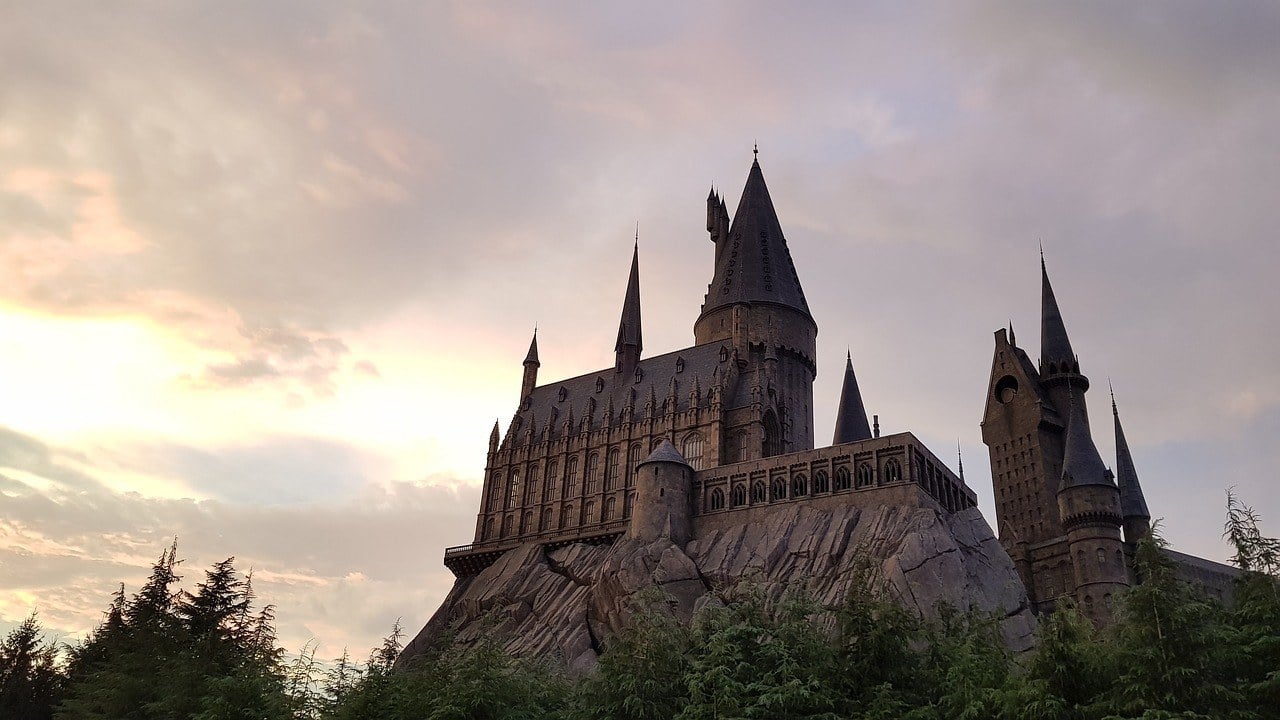 Who says you have to be a child to enjoy the amusement park at Universal Studios? A grand total of nobody, that's who. And visiting Universal Studios Japan is definitely one of the most fun things to do in Osaka.
Yes, there's all the usual stuff like an E.T. ride, a Jurassic Park themed area, and even (cue screaming fans) its very own Wizarding World of Harry Potter. But being Japan, there are some cool differences — namely, you'll find characters from a TON of manga, anime, and video games here.
That's right: listen up you sexy nerds! Here be stuff from Attack on Titan, One Piece, Dragon Ball, Death Note, Resident Evil… the list goes on. I'll see ya at Universal Studios Japan.
Entrance: $42.70-$61.70USD with tax (one day pass)
Hours: 10:00-18:00
Address: Universal Studios Japan, 2 Chome-1-33 Sakurajima, Konohana Ward, Osaka, 554-0031, Japan
19. See the road that goes through a tower block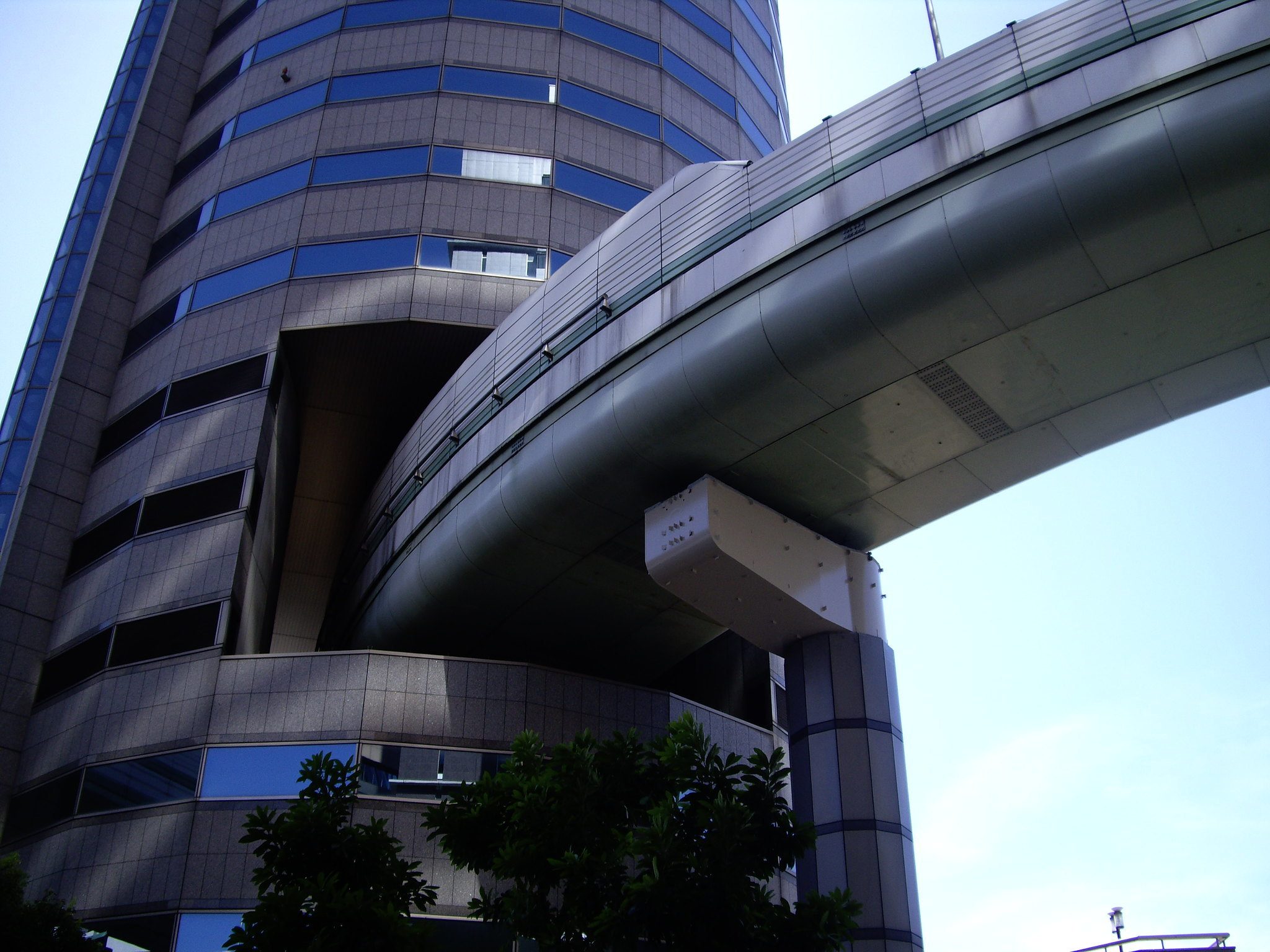 Free is wonderful; I love free! Japan isn't exactly cheap (although it isn't necessarily expensive either), but if you're trying to cut costs down a little more, here ya go!
The Gate Tower Building definitely counts as one of the best free things to do in Osaka. Come see what lengths Japanese engineering goes to ensure that its urban landscape works as well as it should…
And how does that work? Well, the Gate Tower Building is unique in that a major highway, the artery that is the Hanshin Expressway, literally runs THROUGH it between the 5th, 6th & 7th floors.
It's a beautiful compromise between the road-building government and the office block-constructing landowners, who were building both things at the same time and came out of a stalemate with this frankly insane solution.
Entrance: Free
Hours: not available
Address: 5-4-21 Fukushima, Fukushima-ku, Osaka
Save $$$ • Save the Planet • Save Your Stomach!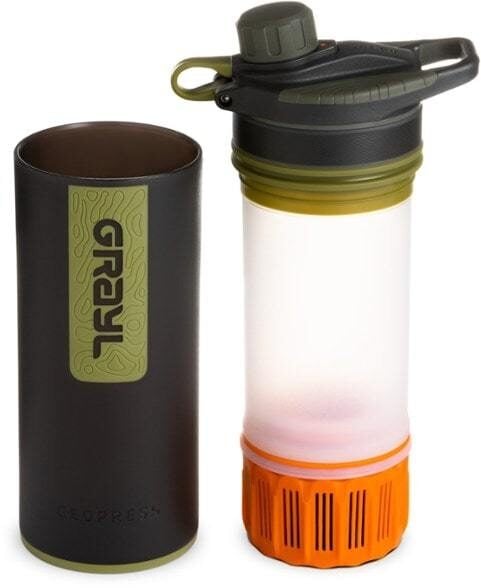 Drink water from ANYWHERE. The Grayl Geopress is the market's leading filtered water bottle protecting your tum from all the waterborne nasties. PLUS, you save money and the environment!
Single-use plastic bottles are a MASSIVE threat to marine life. Be a part of the solution and travel with a filter water bottle.
We've tested the Geopress rigorously from the icy heights of Pakistan to the tropical jungles of Cuba, and the results are in: it WORKS. Buy a Geopress: it's the last water bottle you'll ever buy.
Buy a Geopress!
Read the Review
20. Go on a virtual tour of the city's sewage system at Osaka Science Museum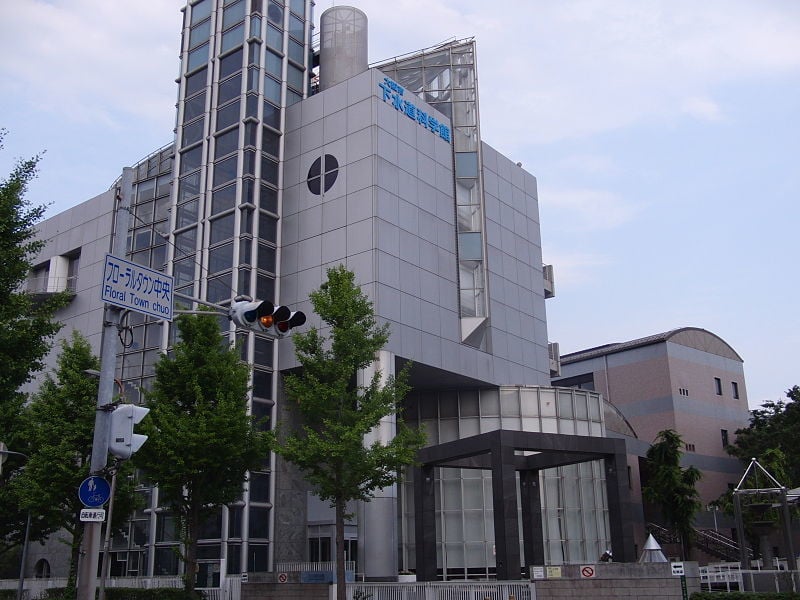 Japan is known for its, ahem, unique way of approaching… well, almost everything. So for one of the best unusual things to do in Osaka, how about hitting up the Sewerage Osaka Science Museum?
Yep, you read right: sewerage. This is definitely unusual, but I'm not kidding you — this place is also amazing.
Far from the "shit show" (heh) you might be imagining, this museum is 6 floors of unadulterated sewer facts, interactive displays, walking through giant toilet seats, clambering through pipes, seeing how it all works, and even getting to play a sewer-based, videogame. Super Mario, anyone?
So yeah, it's definitely quirky and it's definitely unusual but it's also one of the best of Osaka's offerings… At the very least, it's a step off Osaka's beaten path. (Maybe stay on the path; who knows what you'll step in.)
Entrance: Free
Hours: 09:30-17:00 (Tuesday-Sunday)
Address: Sewerage Osaka Museum, 53 2 1-chome, 2 Takami, Konohana Ward, Osaka, 554-0001, Japan
21. Learn about Japanese Human Rights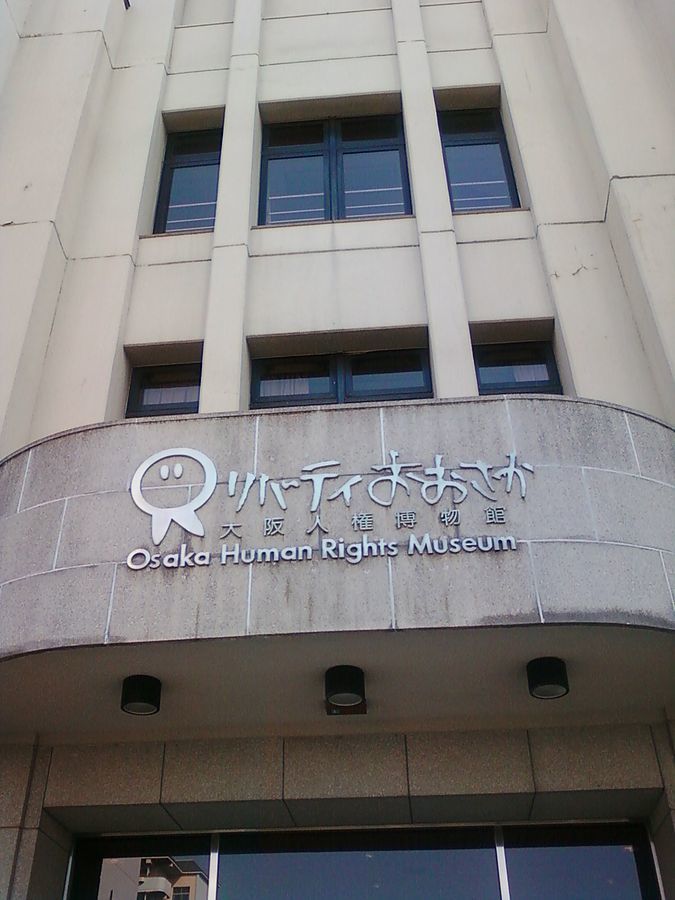 The old chestnut that is the idea of Japan being one culture, one race, one language is roundly smashed at this Osaka museum.
Ever heard of Ainu people? They're the indigenous people of Hokkaido. Ryukyu people? They're the indigenous of Okinawa.
The Osaka Human Rights Museum, or Liberty Osaka, will teach you all about these and other things, like the independence of the ex-Japanese colony, Korea.
It's not just a cultural affair though: opened in 1985, it was meant to document human rights in Osaka and wants to spread knowledge of human rights in Japan and further.
It's enlightening, and if nothing else it's a decent thing to do in Osaka when it's raining. Definitely a must-go in Osaka for the Japanese culture and history buffs — plus, 250 yen entry with a FREE audio guide ain't that bad either!
Entrance: $2USD (special exhibitions ¥500) concessions
Hours: currently closed
Address: 3 Chome-6-36 Naniwanishi, Naniwa Ward, Osaka, 556-0026, Japan
22. Throw some water at Fudo-Myo-o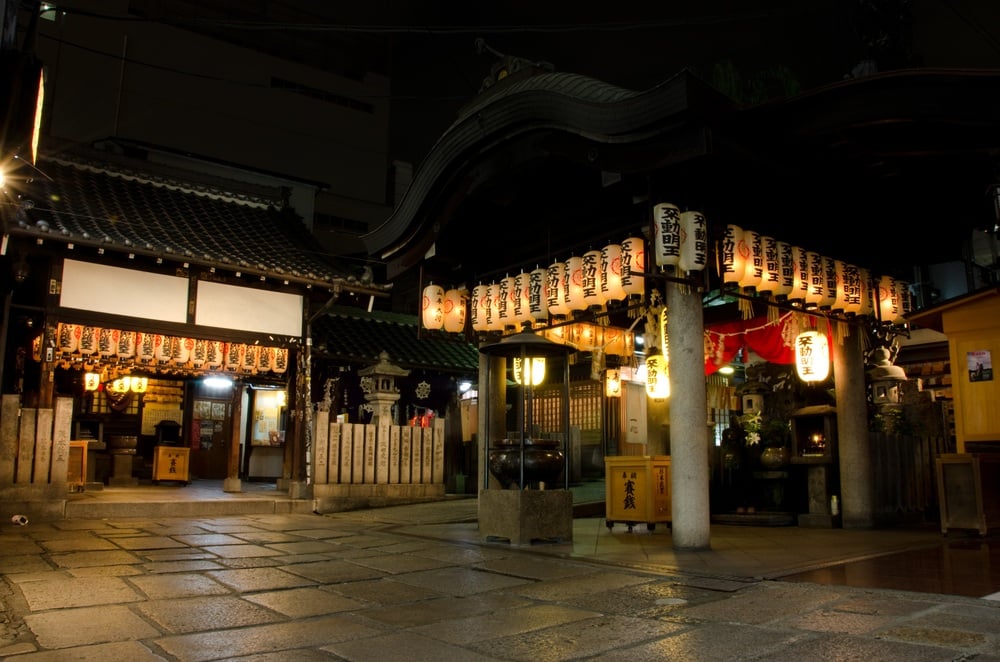 This one is nestled down the charming Hozenji-Yokocho between buzzing Dotombori and Namba Station.
Dating back to 1637, the Hozenji temple itself — and in fact, MUCH of the surrounding area — was destroyed in WWII, but one thing remained: a statue of Fudo-Myo-o, aka Acala "The Immovable".
The statue of this fearsome deity is now unrecognizable from the layers of moss, but he's still there. Splashing water over Fudo-Myo-o is good luck and keeps the moss alive, so join in with one of the coolest free things to do in Osaka.
Entrance: Free
Hours: Open 24 hours
Address: 1 Chome-2-16 Nanba, Chuo Ward, Osaka, 542-0076, Japan
23. Take a Break at Namba Parks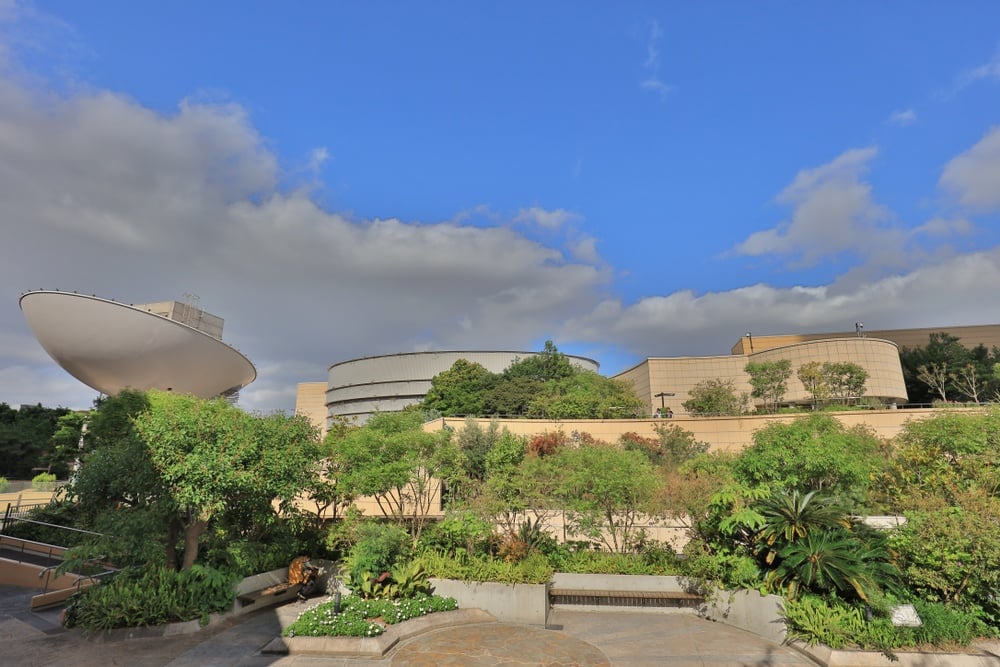 Another freebie to wrap this up. If you feel like checking out some interesting architecture and taking a break from the city in a super chill spot, I say head to Namba Parks.
From the shopping mall, climb up a long set of steps to the roof. Here you'll find terraces of leafy trees waiting for you to wander around 'em. Find yourself a shady spot to relax for a while, sit next to the koi pond, and listen to the birds and the stream. It's ultra chill.
And if you're looking for things to do in Osaka at night for free, come here to see this super cool urban spectacle illuminated for the low, low price of nothing.
Entrance: Free
Hours: 11:00-21:00
Address: 2 Chome-10-70 Nanbanaka, Naniwa Ward, Osaka, 556-0011, Japan
24. View the Osaka Skyline from the Umeda Sky Building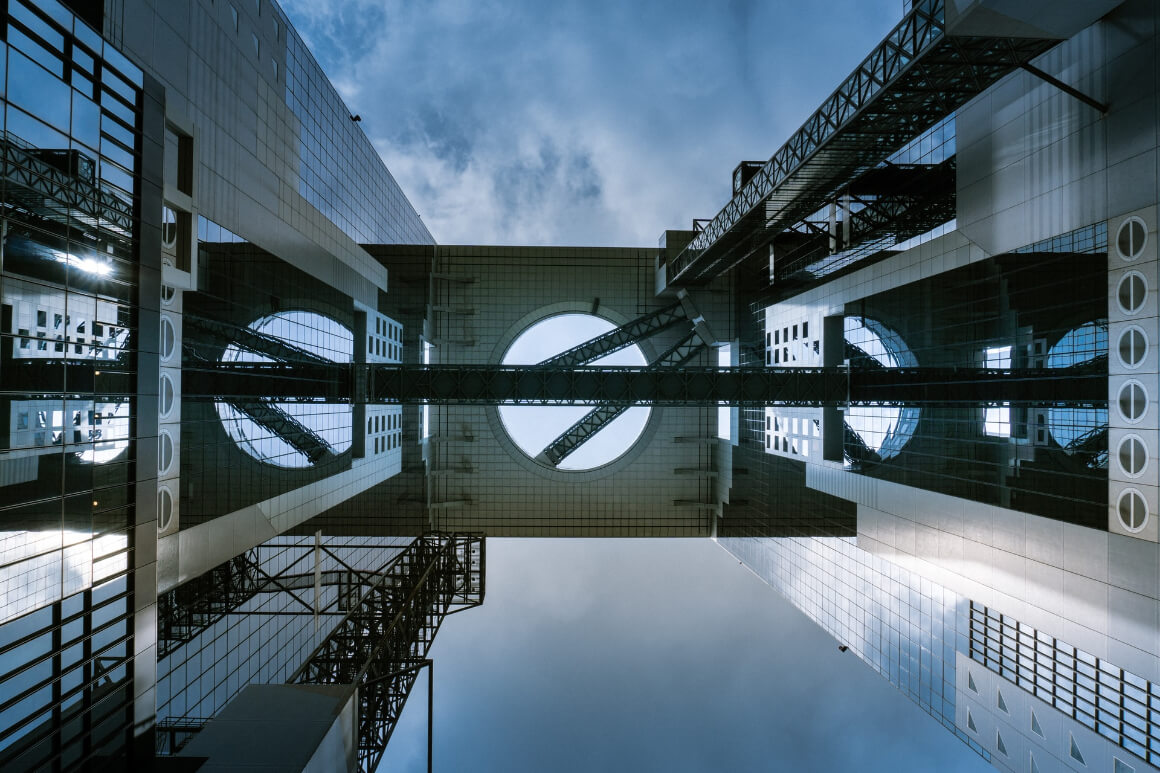 Umeda is the heart of Osaka. Being just a stone's throw from Osaka Station, The Umeda Sky Building is one of the first glimpses of the incredible modern architecture of Osaka when walking out of the station.
It is the nineteenth-tallest building in Osaka Prefecture but one of the most iconic, due to its Observation platform that connects two 40-story towers. With bridges and escalators crossing the wide-open space in the center, you will feel like you're flying from the Observation deck.
Insider tip: this is probably not a good activity if you're afraid of heights!
Entrance Fee: $14.00USD
Hours: 9:30AM – 10:30PM
Address: Umeda Sky Building, 1 Chome-1-88 Oyodonaka, Kita Ward, Osaka, 531-6023, Japan
25. Check out the Osaka Aquarium near Osaka Bay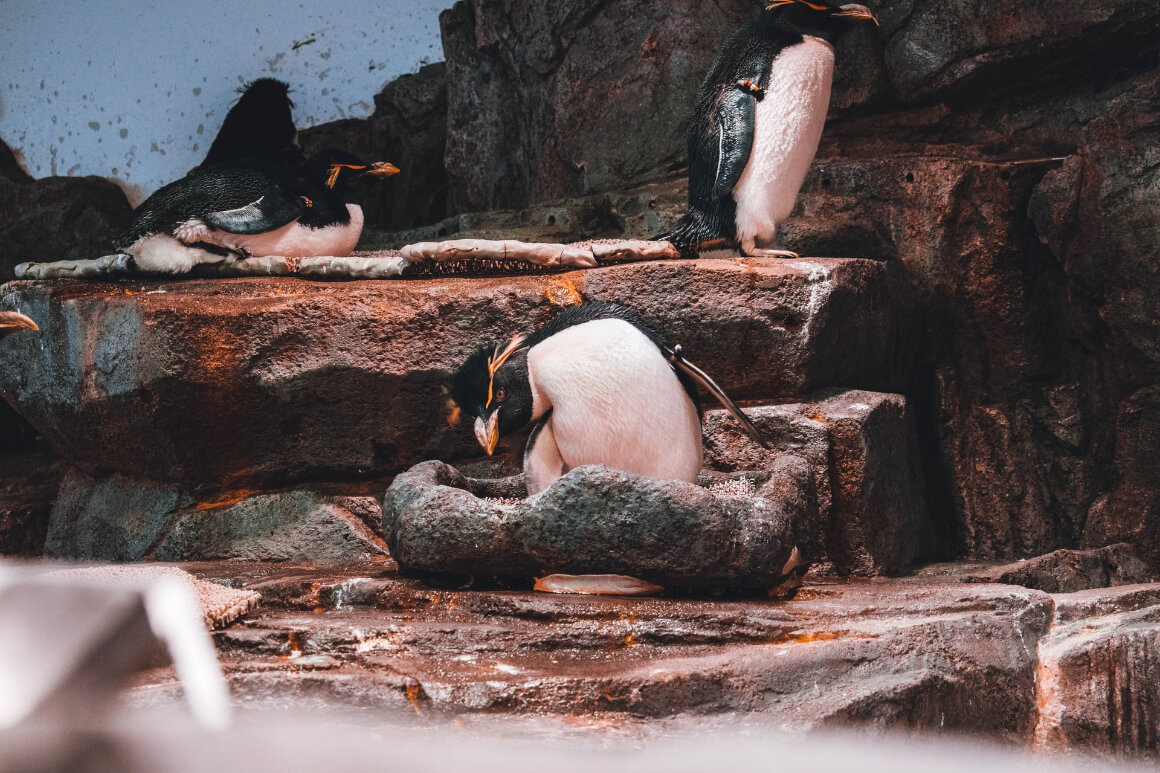 The Osaka Aquarium was once the largest aquarium in the world until it was overtaken by the Chimelong Ocean Kingdom in China. However, it is still a fantastic aquarium with eight floors of exhibits, walk-through displays, underwater walkways, and over 10,900 tons of water.
In the 27 tanks, you'll see reef matra rays, whale sharks, sunfish, and devilfish. If you're traveling with kids, they will love the Interactive Area where visitors can see the animals up close. There is even an Artic zone with seals and penguins.
In the "Maldives zone" you will find sharks and rays.
Although seeing some of these animals in captivity, especially huge marine animals like whale sharks. So you can battle your internal ethics about animal tourism.
Though the Osaka Aquarium focuses its efforts on research and conservation. They have already successfully bred 47 species of sharks, 37 species of rays, a ghost shark, and a seal.
The research they do here goes towards conservation efforts.
After visiting the aquarium, I highly recommend taking a stroll around nearby Osaka Bay and stopping for something to eat, because the area itself is really stunning.
Entrance fee: $20USD adults, $10.50USD children
Hours: 9:30AM-20:00PM
Address: 1 Chome-1-10 Kaigandori, Minato Ward, Osaka Prefecture, 552-0022, Japan
26. Admire Japanese Modern Art at the National Museum of Art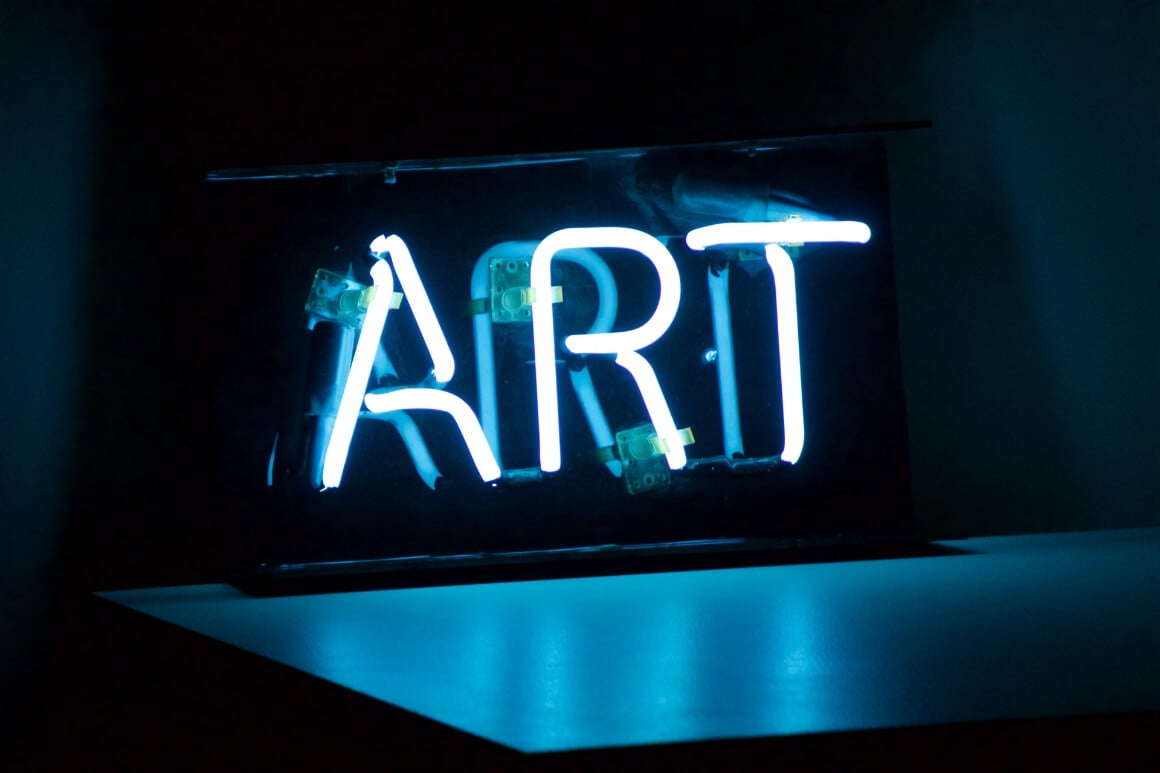 If you love seeing quirky and eclectic modern art, then you'll enjoy the National Museum of Art or NMAO (National Museum of Art Osaka) for short.
NMAO has around 8,000 pieces of art by Japanese and overseas artists. It specializes in works from 1945 onwards to this day and is regarded as having Japan's largest collection of contemporary art.
The thematic exhibitions change several times a year so that new and emerging artists can have the opportunity to display their work.
The building itself is a work of art, looking like a metal flying fish with wings and covered in glass. So even if you don't have time to see the exhibits, just seeing the building is impressive enough!
Entrance fee: $3.50USD adults, and $1.00USD children
Hours: 10:00AM – 20:00PM
Address: 4 Chome-2-55 Nakanoshima, Kita Ward, Osaka, 530-0005, Japan
Where to Stay in Osaka
Looking for tips on where to stay in Osaka? Here is a summary of my highest recommendations for best hostel, best Airbnb, and best hotel in the city.
This private three-bedroom apartment in central Osaka can accommodate up to 12 people! One bedroom has a double bed and a single bed, another has a sofa bed, and the other has Japanese-style tatami mats. There are also four free bicycles for you to use to explore around. Definitely one of the best Airbnbs in Osaka!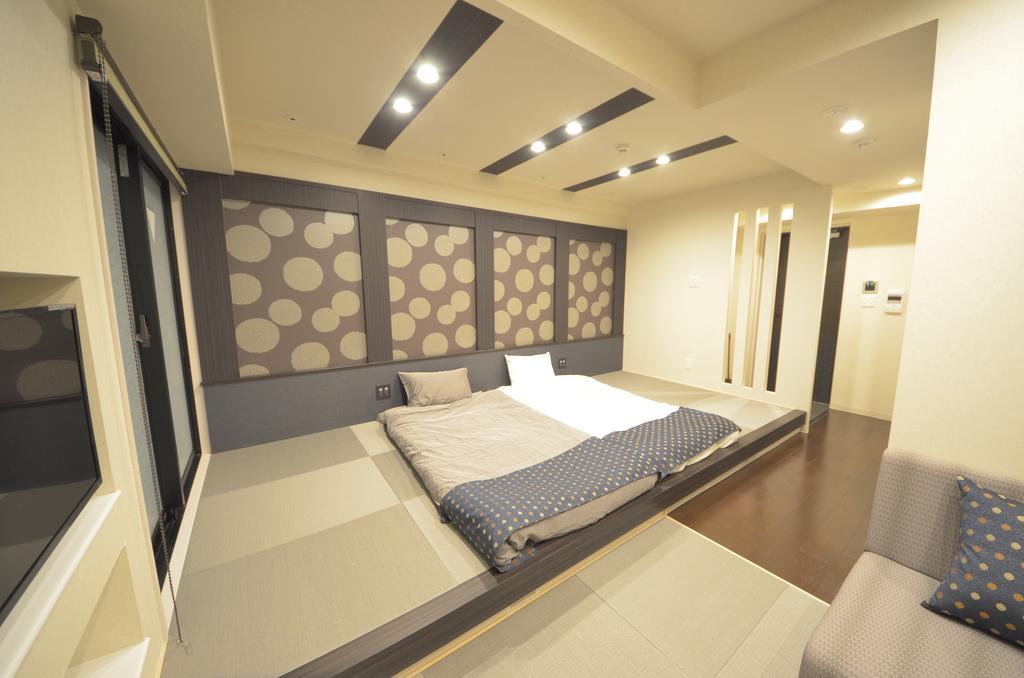 Located in Minami, Hotel Amaterrace Yosuga is surrounded by top-notch restaurants, shops, and bars. The rooms are spacious and stylish, with a seating area, a desk, and a kitchenette (fridge, microwave, kettle). All rooms have a private bathroom with a hairdryer and free toiletries. Some rooms have a balcony, too!
Best Hostel in Osaka: Hostel Bushi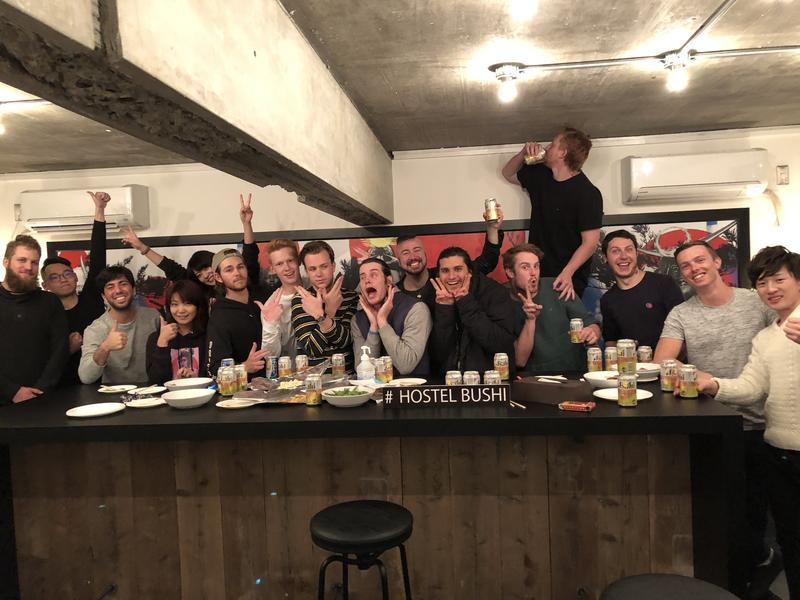 A fun and new Osaka hostel close to Kyobashi station, Hostel Bushi offers comfortable sleep and cultural experiences within the heart of the city. Relax in the Japanese traditional baths, try on suits of armour, and admire the quirky military-themed designs. There's a BBQ on the terrace and a shared kitchen if you want to make your own meals!
Hostel Bushi is one of our favourites in Osaka but they're not taking guests right now. We're not sure if they're closed for good but we hope they'll come back soon.
Some Additional Tips for Visiting Osaka
Here are some extra things to know before you go!
Running low on cash? Japan on a budget is definitely possible — and you should take notes from our in-house expert vagabond!
If you go the hostel route in Osaka, try booking a place with free breakfast and a kitchen. You'll get to cook some of your own meals and you'll have your most important one covered.
And stop wondering what to pack to Japan. I've made that one easy for you!
Invest in travel insurance! You never know what may happen on the road.
Live like a local! Homestays in Osaka are the best way to see the local culture.
Find cheap flights. Every once in a while, a killer deal pops up.
Bring a good water bottle with you and avoid buying single-use plastic ones!
FAQs on Things to Do in Osaka
So you probably have some questions on the top things to get up to. So here are some quick answers to common questions about what to do and see in Osaka.
Don't forget your travel insurance for Osaka
Look, I know it doesn't sound fun. But if things don't go to plan (and sometimes things don't go to plan) you'll thank your lucky stars that you kitted yourself out with travel insurance.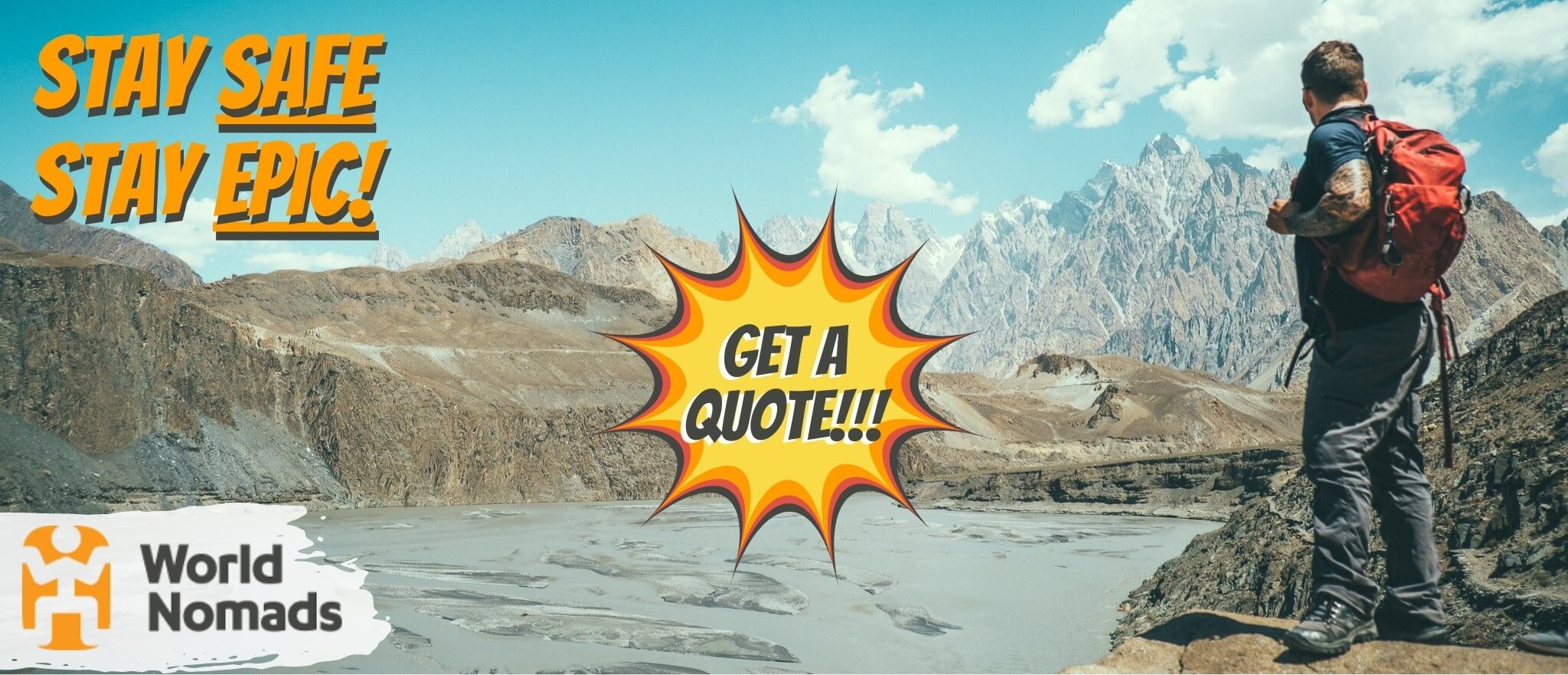 World Nomads' mission is to support and encourage travellers to explore their boundaries. They offer simple & flexible travel insurance, and safety advice to help you travel confidently.
They've been doing it since 2002 – protecting, connecting, and inspiring independent travellers just like you.
Get a quote below or read our in-depth review!
World Nomads provides travel insurance for travelers in over 100 countries. As an affiliate, we receive a fee when you get a quote from World Nomads using this link. We do not represent World Nomads. This is information only and not a recommendation to buy travel insurance.
Concluding the Best Things to Do in Osaka
You probably already knew Osaka was cool, but maybe not this cool. There is a whole load of cool things to do in Osaka that is going to have you spinning your head for days.
There's often a big focus on food in Osaka, which is true, but there are also some awesome day trips you can take, some traditional history, kooky Osaka museums, and even the chance to be a samurai for a couple of hours.
However, there's just no getting away from the eat-yourself-stupid mantra that lies at the heart of this amazingly fun city though. So join in.
Take your wallet and your stomach and get ready to leave Osaka a few pounds heavier. You can always run it off later.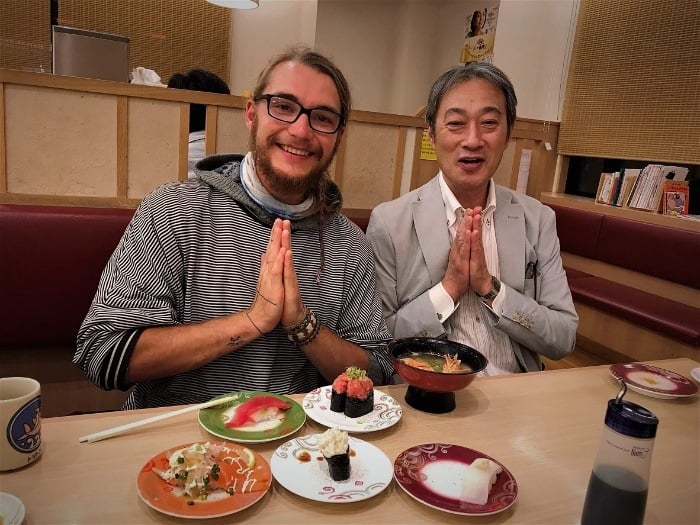 ---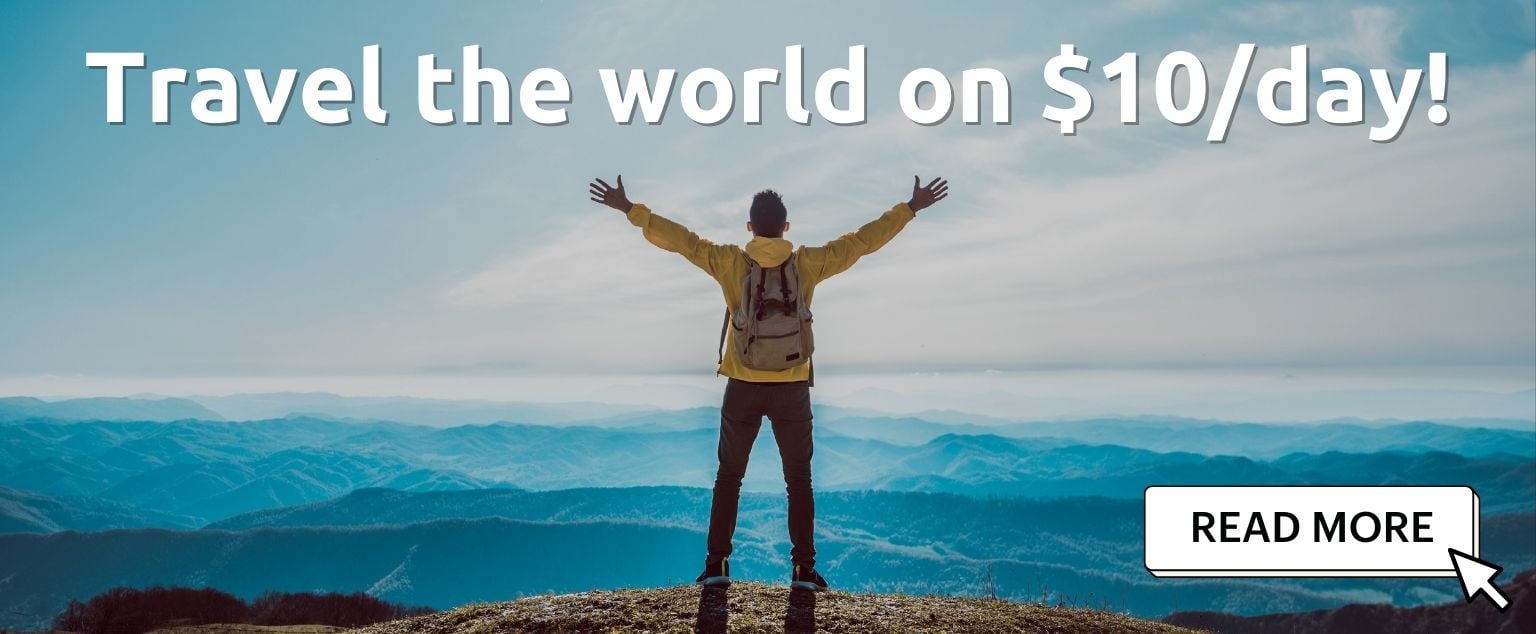 And for transparency's sake, please know that some of the links in our content are affiliate links. That means that if you book your accommodation, buy your gear, or sort your insurance through our link, we earn a small commission (at no extra cost to you). That said, we only link to the gear we trust and never recommend services we don't believe are up to scratch. Again, thank you!