Kyoto is one of our favourite cities in not only Japan, but the entire globe! It has to be one of the most magical cities we've ever been to with its cohesion of ancient Japanese culture and endless modern delights.
The one time capital of Japan, Kyoto is brimming with tradition and culture. In particular we love the Geisha sightings, lush gardens, bamboo forests and tea ceremonies. On top of that it also has a wealth of ornately decorated shrines and temples, including the world-famous Fushimi Inari Shrine.
When it comes to deciding on where to stay in Kyoto, we've taken the stress out of the matter for you. Across the team we've visited the city on many occasions staying in and visiting several of the different neighborhoods. Each one offers something unique and different from proximity to attractions, types of accommodation and overall vibe.
That's why I've prepared this epic guide on where to stay in Kyoto, so you can pick the best area to stay based on your interests, style, and budget.
With this, you'll be able to find a sweet place to stay in Kyoto to enjoy all that this amazing city has to offer.
So, let's get started!
Backpacking Japan and headed to Kyoto? Cool! Looking for a specific place to stay? I have listed my top picks for the best places to stay below.

Unlock Our GREATEST Travel Secrets!
Sign up for our newsletter and get the best travel tips delivered right to your inbox.
Located in the heart of Kyoto's downtown, this traditional, 130-year-old Kyomachiya can sleep up to eight people, perfect for large families and friends travelling together and looking for the most authentic experience.
The sleeping arrangements are Japanese style, in that most people sleep in the same room on tatami mats on the ground. There are four rooms that can be used for sleeping and/or eating, and you'll find comfy floor seats in the rooms too. There's a separate private bathroom with a high-tech Japanese toilet.
The best part of this accommodation is the great location, which is within walking distance of Nishiki Market and Kyoto Internation Manga Museum. Staying in one of Kyoto's traditional japanese inns is a once-in-a-lifetime experience, and this is the only 130 year old Kyomachiya in the city. That's definitely an experience not to miss, which is why I call this the best Airbnb in Kyoto.
Situated in Kyoto's historic core, this guest house is just a short walk from many major attractions. Private rooms in various sizes are available as well as single-gender and mixed dorms. When it comes to hostels, this is one of my favorites in the whole world!
Breakfast is included and you can use the kitchen to cook your own meals too. You can relax and chat with other guests in several indoor common areas as well as the outdoor seating area. There are coin-operated washing machines, bike rentals, free Wi-Fi, and all the other necessities to make it the best hostel in Kyoto!
Located close to Gion, the atmospheric geisha area, this boutique hotel opened in 2017. It offers a modern base from which to explore historic Kyoto. There's an onsite restaurant and you can arrange diverse cultural activities.
All rooms have a private bathroom. There are spacious rooms for two and four, with a choice of western rooms or traditional Japanese sleeping arrangements (with tatami mats). Some rooms even have a balcony!
FIRST TIME IN KYOTO
FIRST TIME IN KYOTO
Southern Higashiyama
Southern Higashiyama is home to many of Kyoto's most famous and popular tourist destinations. If you haven't been to Southern Higashiyama, you haven't been to Kyoto!
ON A BUDGET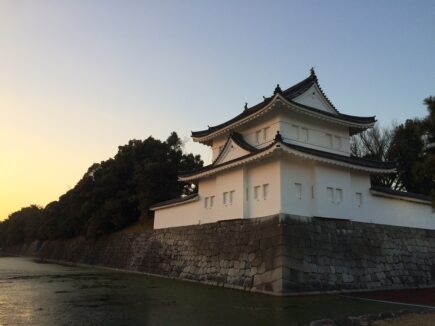 ON A BUDGET
Central Kyoto
With the greatest choice of accommodations in the city, Central Kyoto is one of the cheapest neighborhoods to stay in Kyoto.
NIGHTLIFE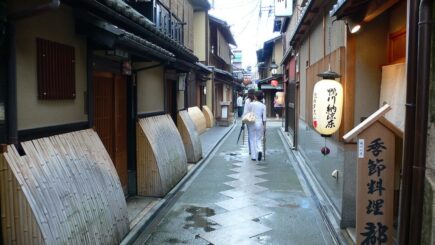 NIGHTLIFE
Downtown Kyoto
Downtown Kyoto is a popular neighborhood because it's one of the best areas to stay in Kyoto for nightlife. Although it's not a prime sightseeing area it is one of the best parts of Kyoto for modern comforts, leisure, and shopping.
FOR FAMILIES
FOR FAMILIES
Shimogyo-ku
Shimogyo-ku is our pick for the best Kyoto neighborhood for families because of the amount of dining and shopping options close to hand in addition to its close proximity to the train station.
Alongside the old city, Kyoto offers modern and alternative attractions. Whether you are looking to visit Kyoto's shrines, temples, and historic streets, or you're more interested in its pop-culture society, you'll find there are plenty of things to do in Kyoto!
But Kyoto is a large city, which means you need to have a base near all the things you want to see and do. If you're not sure which are the best neighborhoods in Kyoto, here is a quick breakdown.
Southern Higashiyama is Kyoto's prime tourist area. Home to a wealth of sights, it's often the first place that visitors make a beeline for. Northern Higashiyama is another major tourist area, with fascinating shrines and sprawling green spaces. It's generally a bit quieter and less crowded than its southern neighbor. For me, after visiting on a few occasions, its my go-to area to stay in.
Of course, if it's your first time staying in Kyoto, Central Kyoto boasts two of Kyoto's major attractions: Nijo Castle and the Imperial Palace of Kyoto Gosho. There are a number of smaller attractions sprinkled throughout the area as well as the more well-known sites. It was the area I stayed in on my first visit and I found it perfect for exploring all the must-see places.
While Downtown Kyoto may be lacking in sightseeing spots, it makes up for it with its diverse leisure activities, restaurants, bars, shops, and accommodation options. It's also centrally located which makes travelling further afield much easier.
Shimogyo-ku, the area around Kyoto Station, is a terrific place for shopping. Many people choose to stay here for its luxury hotels and traditional accommodation options.
For tastes of the old, traditional Kyoto visit the weaving area of Nishijin and the geisha area of Gion. Accommodations in these areas are fewer, but I have found a few and included them in my list below.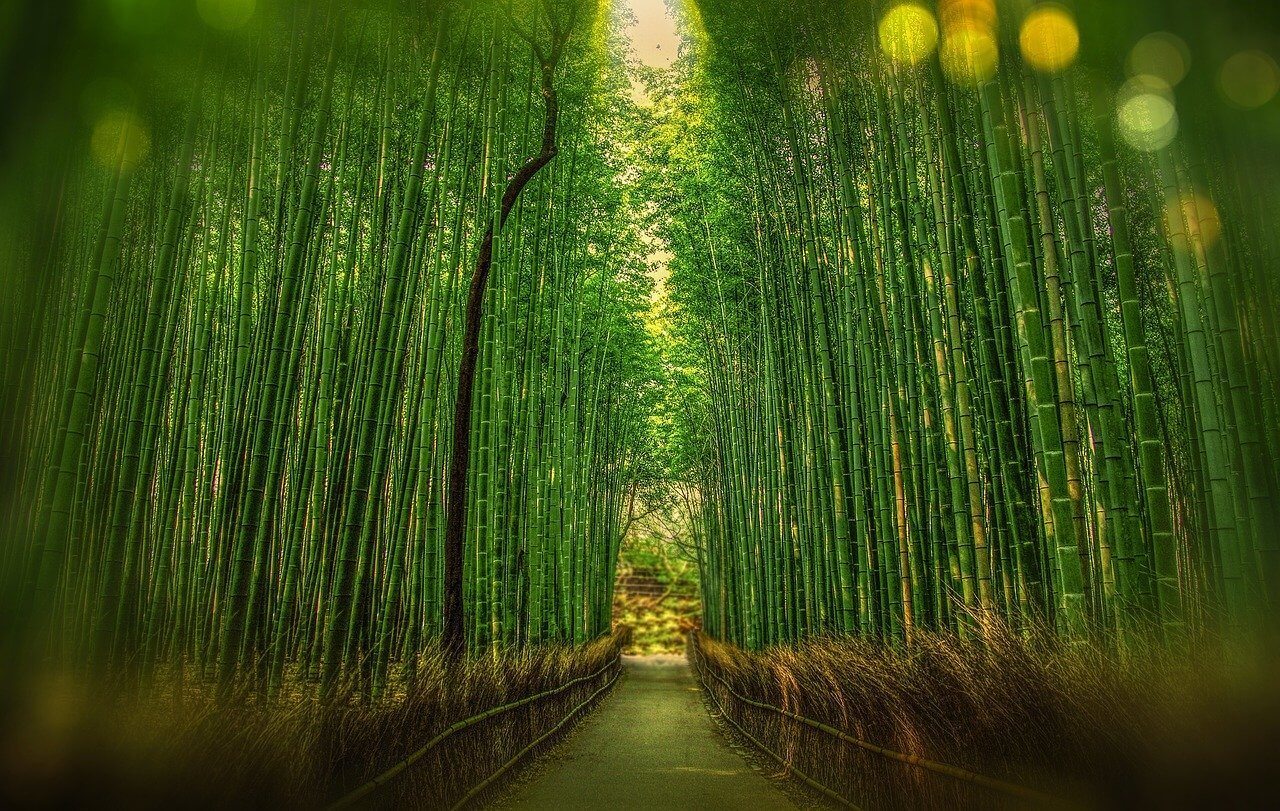 Other notable areas to check out in Kyoto would be Arashiyama, which is another major sightseeing area in Kyoto that often features on tourists' itineraries and is where you'll find the famous Bamboo forest. It's a little way out of central Kyoto, so you'll find cheaper accommodation options here.
If you're heading to the city to party, then Pontocho is known for its lively nightlife.
Kibune is another remote, forested district to the north of Kyoto and promises natural delights. If you're heading to the city for nature, this might tickle your fancy.
Northwest Kyoto is similar in that it has a couple of Kyoto's main attractions, but – in general – little else worth talking about. You may find a few luxury hotels but it wouldn't be my top place to stay.
4 Best Neighborhoods to Stay in Kyoto
While many places to visit in Kyoto offer heaps to see or do, being interesting doesn't necessarily mean that a place is the best area to stay in Kyoto.
Whether you're looking for the cheapest sleep in Kyoto, a Kyoto area that's perfect for families, the best place for first-time visitors to fully appreciate Kyoto, or something else entirely, here are some of my best picks to help you decide on where to stay.
1. Southern Higashiyama – Best Area for First-timers
Southern Higashiyama is home to many of Kyoto's most famous and popular tourist destinations. It's a must-visit neighborhood in Kyoto to get the full experience of being there.
Staying here means that you'll be within easy walking distance of many major sites, while still being able to easily walk to Downtown Kyoto and if you fancy a change of scenery for dinner or want to hit the shops or nightlife.
As well as being the best Kyoto neighborhood for first-time visitors, Southern Higashiyama is also among Kyoto's coolest neighborhoods. It's generally where I love to stay, as well as many of the other members of the team when we're keen to hit up all the sites.
…It's so dope I had to recommend it twice!
This is a traditional machiya capable of housing up to five guests in the cultural area of Gion. Here, you just need to step outside to find fascinating sights and traditional Japanese culture. The home has three Japanese style rooms for sleeping, meaning floor mattresses. It also has a beautiful Japanese garden that is more than 100 years old. Although a historic building, it still has its modern conveniences, including Wi-Fi, a washing machine and basic kitchen facilities.
Ryokan Hostel in Gion is ideally located near a ton of restaurants, bars, and cafes. You can choose between a private room, up to a 24 dormitory rooms, including female-only dorms. Each capsule bed is fitted with curtains for privacy and an individual reading light. The bathrooms are clean and modern with some of the most luxurious amenities. This is a real Kyoto-style hostel with luxury facilities in an ideal location – what more would you want?
Best Hotel in Southern Higashiyama: Hotel Ethnography – Gion Shinmonzen
Located in the heart of the fascinating geisha district of Gion, Hotel Ethnography – Gion Shinmonzen has a variety of en-suite rooms for two or three. All rooms have a TV and a fridge and everyone can enjoy a free buffet breakfast each morning before heading out to explore Kyoto.
Hotel Ethnography – Gion Shinmonzen is one of our favourites in Kyoto but they're not taking guests right now. We're not sure if they're closed for good but we hope they'll come back soon.
Top Things to Do in Southern Higashiyama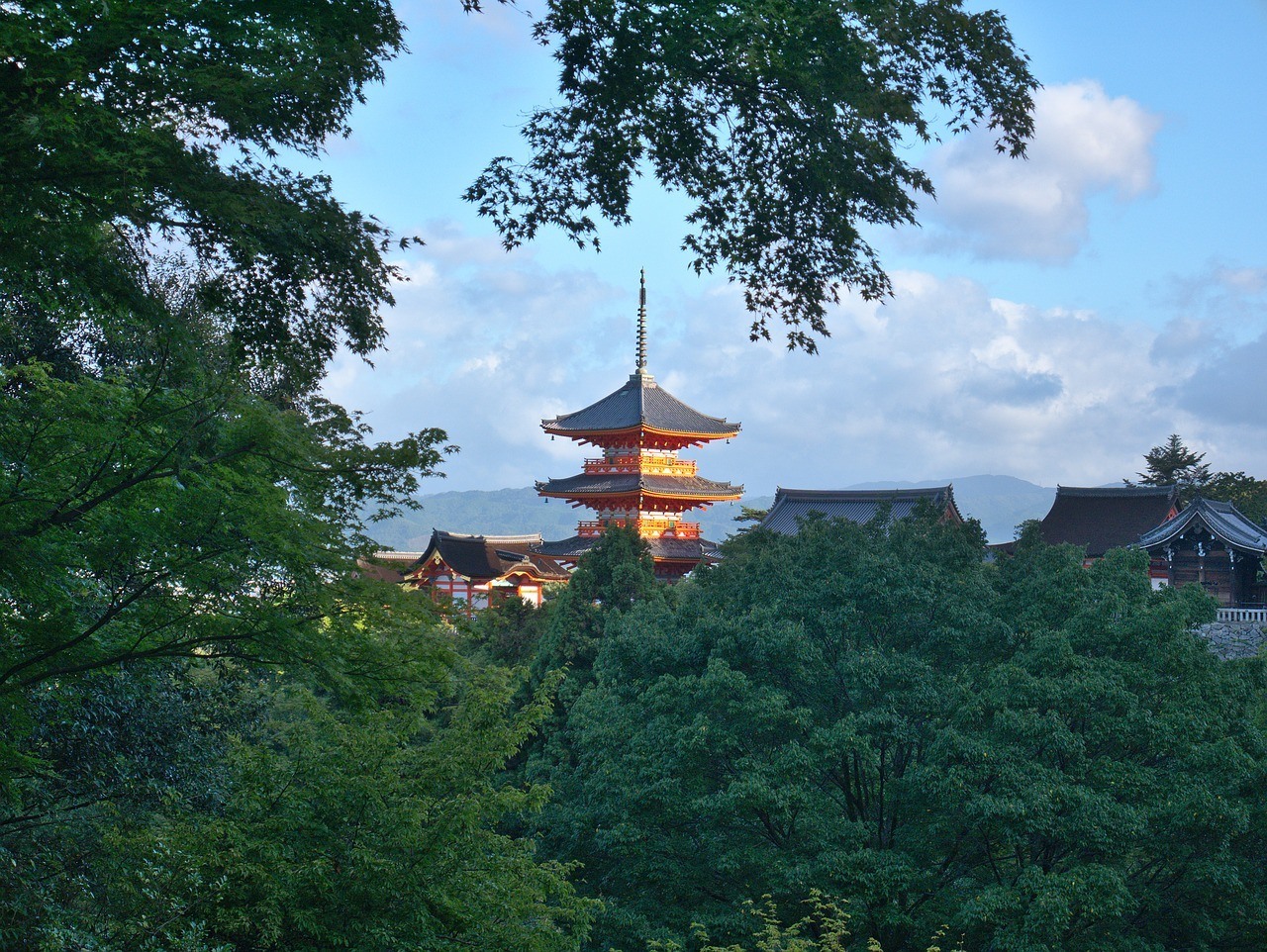 Visit glorious well-known temples like Sanjusangen-do, Kiyomizu-dera, Kennin-ji, and Chion-in.
Step away from the typical tourist trail and explore lesser-visited temples such as Kodai-ji, Shoren-in, and Entoku-in.
Feel a sense of nostalgia with a stroll along the scenic Ishibei-koji Lane.
Learn more about the city's past at Kyoto National Museum.
Admire Yasaka-no-to Pagoda.
Take pictures of the curious and unusual Yasui-kompira-gu Shrine.
Pack a picnic and head to the lush Maruyama-koen Park.
Watch a spell-binding performance at Minamiza Kabuki Theatre.
Soak up sweeping city views from Shoren-in Shogunzuka Seiryuden viewpoint.
Experience a traditional massage.
Shop for traditional goods in the small stores along Chawan-zaka.
Be wowed by the cherry blossom at Shimbashi (in season).
Try and spot geishas in Hanami-koji .
Wander around Gion in the evening and immerse yourself in the mysterious air, with geishas, old wooden buildings, and shady-looking characters aplenty.
Sip a drink in a quaint tea shop along Ninen-zaka.
Is This the Best Travel Pack EVER???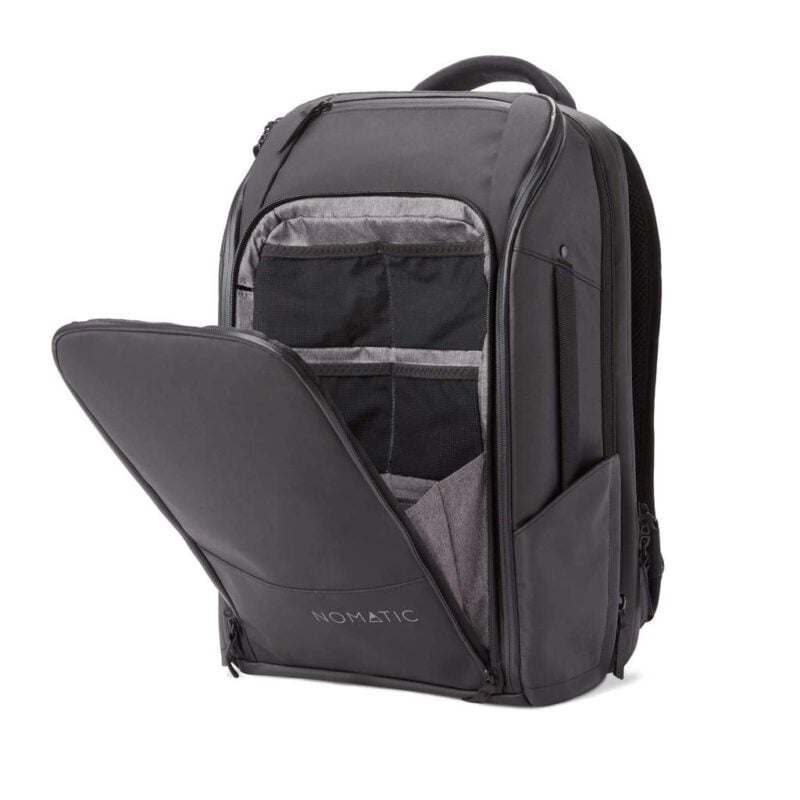 2. Central Kyoto Neighborhood – Staying in Kyoto on a Budget
With the greatest choice of accommodation choices in the city, Central Kyoto is one of the cheapest neighborhoods and the best place to stay in Kyoto if you're on a budget.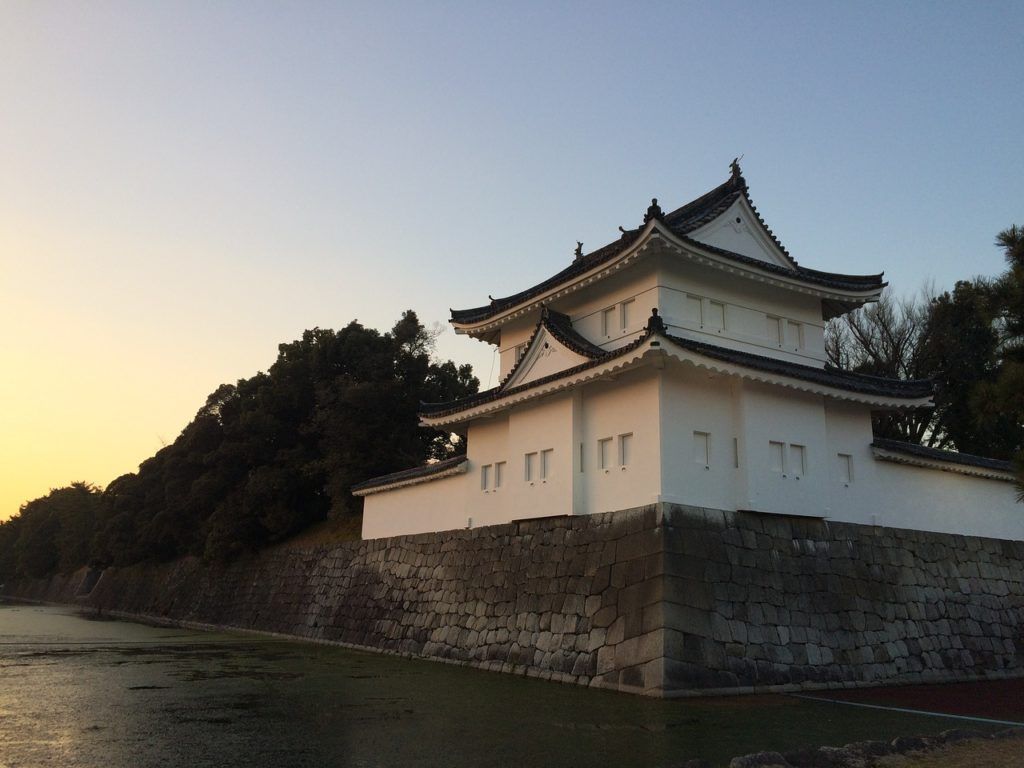 Although Central Kyoto only has two major attractions of note, you'll still stumble across smaller places and hidden gems that are sure to capture your imagination. Plus, it's easy to get to and from the prime sightseeing hotspots and smash out your Kyoto itinerary! For me, it was the first place I stayed when I visited Kyoto and I really loved the area.
Within a ten-minute walk of both the Imperial Palace and Nijo-jo Castle, Hostel Mundo Chiquito enjoys a terrific location in Central Kyoto. The traditional-style house has mixed dorms and private rooms. Services and facilities include bike rental, free Wi-Fi, a communal kitchen, a common room, and a garden.
A location-friendly accommodation in Central Kyoto, Sunroute has private air-conditioned rooms with toilet and shower facilities. The comfort, the staff is friendly, and you can even get the newspaper in English in case you hadn't realized you can get the news on your phone yet!
Best Airbnb in Central Kyoto: Apartment near Kyoto Imperial Palace
Sleeping up to four guests, this traditional Japanese townhouse Airbnb and was built more than 100 years ago and offers guests a totally authentic experience. You'll sleep on Tatami mats on the floor and there's a small kitchenette with a fridge and microwave. This is an old historic home, so the ceilings are low and may be uncomfortable for really tall people. However, it is primely located on the Kamo river, near to all the best city attractions.
Apartment near Kyoto Imperial Palace is one of our favourites in Kyoto but they're not taking guests right now. We're not sure if they're closed for good but we hope they'll come back soon.
Top Things to Do in Central Kyoto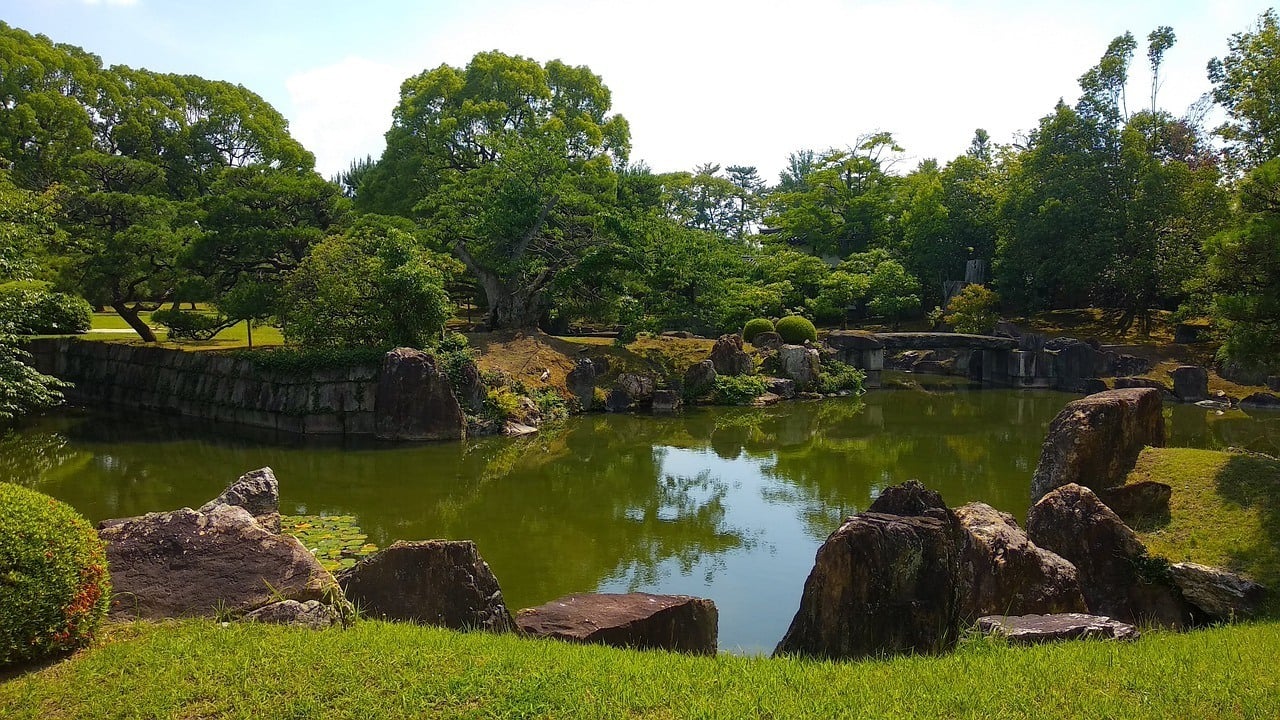 Be wowed by the impressive Nijo-jo Castle, a large Edo-era fortress that was built by Shogun leaders.
Stroll through the beautiful gardens of Kyoto Imperial Palace (Kyoto Gosho) and see the official city home of the Emperor.
Relax in the beautiful Kyoto Botanical Gardens, a lesser-visited place of serenity and nature.
Bathe with the locals at Goko-yu Sento or Funaoka Onsen.
Admire more than 20 temples and lovely Japanese gardens at Daitoku-ji.
Explore the surroundings of the attractive Shimogamo-jinja Shrine.
Delve into the local pop culture at Kyoto Manga Museum.
Marvel at Kyoto Station Building or even take a day trip to Osaka.
Wander through the atmospheric ruins of Sento Imperial Palace (Sento Gosho).
Marvel at Kyoto's biggest wooden building, Higashi Honganji.
Learn more about Japan's mysterious geishas at Sumiya Pleasure House.
Experience life in a local market at Nishiki Market.
Enjoy peace and quiet at Kamo-gawa riverside.
3. Downtown Neighborhood – Where to Stay in Kyoto for Nightlife
Downtown Kyoto is a popular area to stay in because it's one of the best places to stay in Kyoto for nightlife. Although it's not a prime sightseeing area it is also one of the best parts of Kyoto for modern comforts, leisure, and shopping.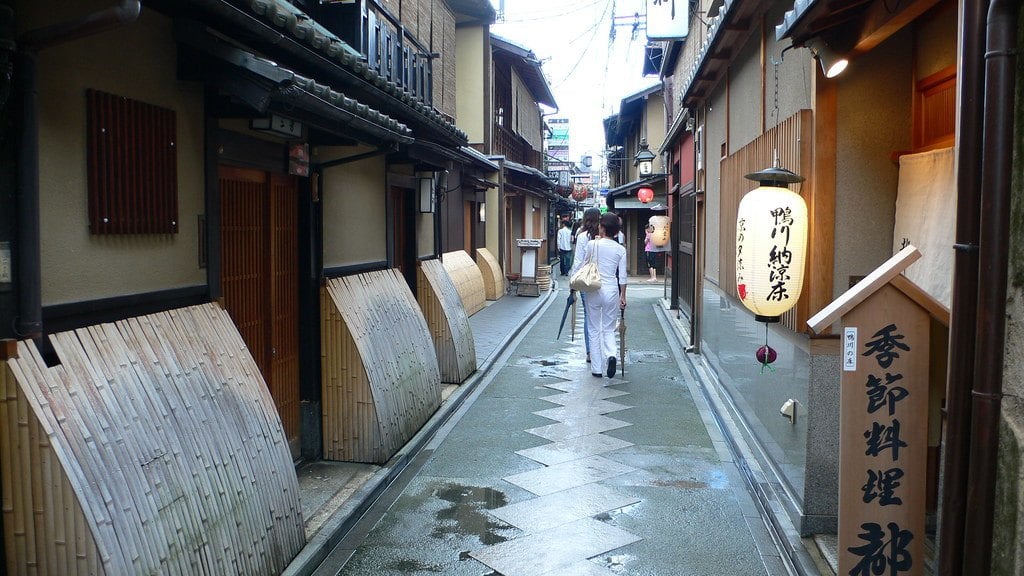 Additionally, you'll find heaps of places to eat, accommodation to suit varying budgets, and lively markets. Just to make it even more appealing, the well-known tourist area of Southern Higashiyama can easily be reached on foot!
An ideal accommodation in Kyoto for families or groups of friends, this quirky two bedroom house can accommodate up to five people. Guests can rent the entire space, where you will sleep in traditional Japanese fashion on floor mattresses.
The major bonus of staying here is its proximity to downtown kyoto nishiki market, the ideal spot for shopping, street food and awesome nightlife. It's also just a short walk away from Kyoto's museum district.
The highlight of this house is the Japanese Hinoki Bath that overlooks the beautiful garden and courtyard.
A clean, cosy, comfortable, and sociable hostel, The Millenials is truly unique for capsule-beds and stylish communal space. The entire hostel has been styled using contemporary furnishings and state-of-the-art appliances, from the communal workspace to the capsule beds to the waterfall showers in the bathrooms. Everything about this hostel says luxury.
Not only is every private capsule luxuriously styled but they are high tech, as they are controlled by iPod (given to you at check-in) which allows guests to turn their beds into living spaces. Other perks include a working lounge, kitchen, play zone, dining area, and a 24 hour bar.
Best Hotel in Downtown: Hotel Grand Bach Kyoto Select
A charming luxury hotel in Downtown Kyoto, Grandbach has yummy rooms that come suited to both a Western taste and a Japanese taste. Some rooms have beds, whereas others have sleeping spaces with traditional tatami mats.
All rooms are en-suite and come with a TV, a fridge, a kettle, and access to free Wi-Fi. Grand Bach is especially noted for its friendly staff members who will really go out of their way to make sure to have a great time in Kyoto.
Hotel Grand Bach Kyoto Select is one of our favourites in Kyoto but they're not taking guests right now. We're not sure if they're closed for good but we hope they'll come back soon.
Top Things to do in Downtown Kyoto
Shop till you drop in the hugely popular Teramachi and Shinkyogoku Shopping Arcades; the covered arcades are not only fantastic for finding a range of goods, but they're also ideal ways to spend a rainy day in Kyoto.
Give your credit cards a workout in large modern shopping centers such as Daimaru and Takashimaya and sample a huge selection of dishes in their expansive food courts.
Browse in specialty stores like Zohiko, Ippodo, Rin Vintage Store, and Morita Washi.
Get up close and personal with nocturnal birds of prey at Owl Family Kyoto.
Visit the peaceful Rokkakudo Temple, a lovely sanctuary in the heart of the business area.
Try eel (unagi) at the charming and olde-world Kane-yo restaurant.
Take a cooking class to learn how to reproduce your favorite Japanese meals back at home.
Wander along Pontocho alley in the daytime, admiring the traditional wooden homes and soaking up the atmosphere.
Head to Pontocho in the evenings to experience some of Kyoto's liveliest nightlife.
The Future of the SIM Card is HERE!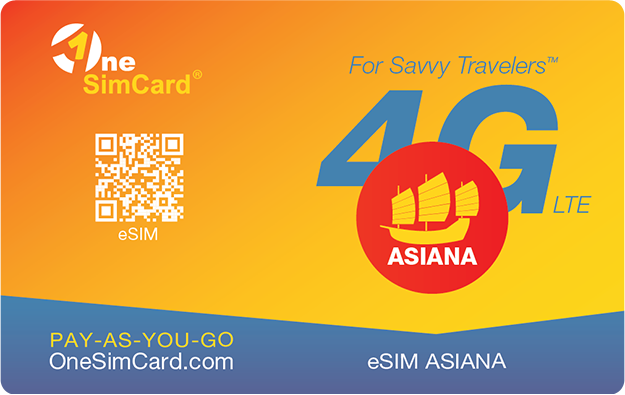 A new country, a new contract, a new piece of plastic – booooring. Instead, buy an eSIM!
An eSIM works just like an app: you buy it, you download it, and BOOM! You're connected. It's just that easy.
Is your phone eSIM ready? Read about how e-Sims work or click below to see one of the top eSIM providers on the market and ditch the plastic.
Buy an eSIM!
4. Shimogyo-ku: Great Neighborhood in Kyoto for Families
Although there are several parts of the city that would be great for families, Shimogyo-ku is my pick for the best place to stay in Kyoto for families because of the amount of dining and shopping options close at hand in addition to its proximity to the train station.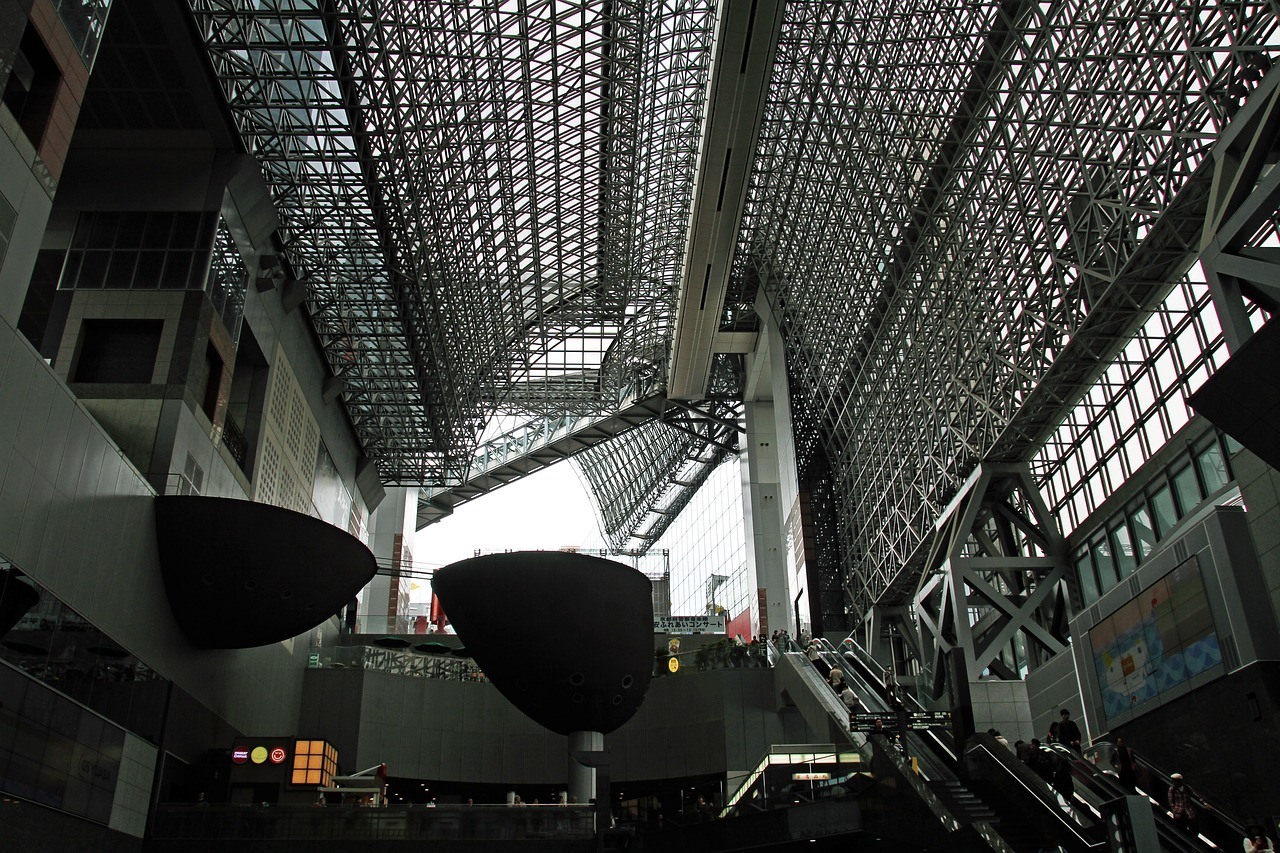 Families arriving by train (the most common way to arrive in Kyoto) won't have to trawl the kids around to reach their accommodation, and you have transportation right at your fingertips for conveniently getting around Kyoto's places of interest.
The diverse eateries nearby ensure that everyone is happy at mealtimes too!
Experience a traditional Japanese inn with a stay in this delightful house. There are five beds spread through two rooms, with a combination of tatami mats and beds. The two-floor home has a modern and spacious bathroom, plus a large, fully-stocked kitchen. It also has a cute courtyard garden in traditional Japanese style.
It's also conveniently located in the city center, near to subway lines and kyoto train station is just 15 minutes away.
A short walk from the Kyoto station area and Kyoto tower, you get spacious rooms with wonderful amenities. It's a great location for getting the kids to all the sightseeing in Kyoto and the buffet breakfast has both Western and Japanese options. Of all the Kyoto hotels, this one ticks a lot of boxes. Everybody will be happy!
Best Hostel in Shimogyo-ku: Piece Hostel
A trendy boutique hostel, Piece Hostel Kyoto is just a two-minute walk from Kyoto Station. There's an onsite café-bar as well as laundry facilities, bike rentals, and a tour desk.
Freebies include breakfast and Wi-Fi. Guests can chill on the terrace or in the lounge, and cook their favorite meals in the shared kitchen. There are mixed dorms with pod-style beds and private double rooms.
Piece Hostel is one of our favourites in Kyoto but they're not taking guests right now. We're not sure if they're closed for good but we hope they'll come back soon.
Top Things to do in Shimogyo-ku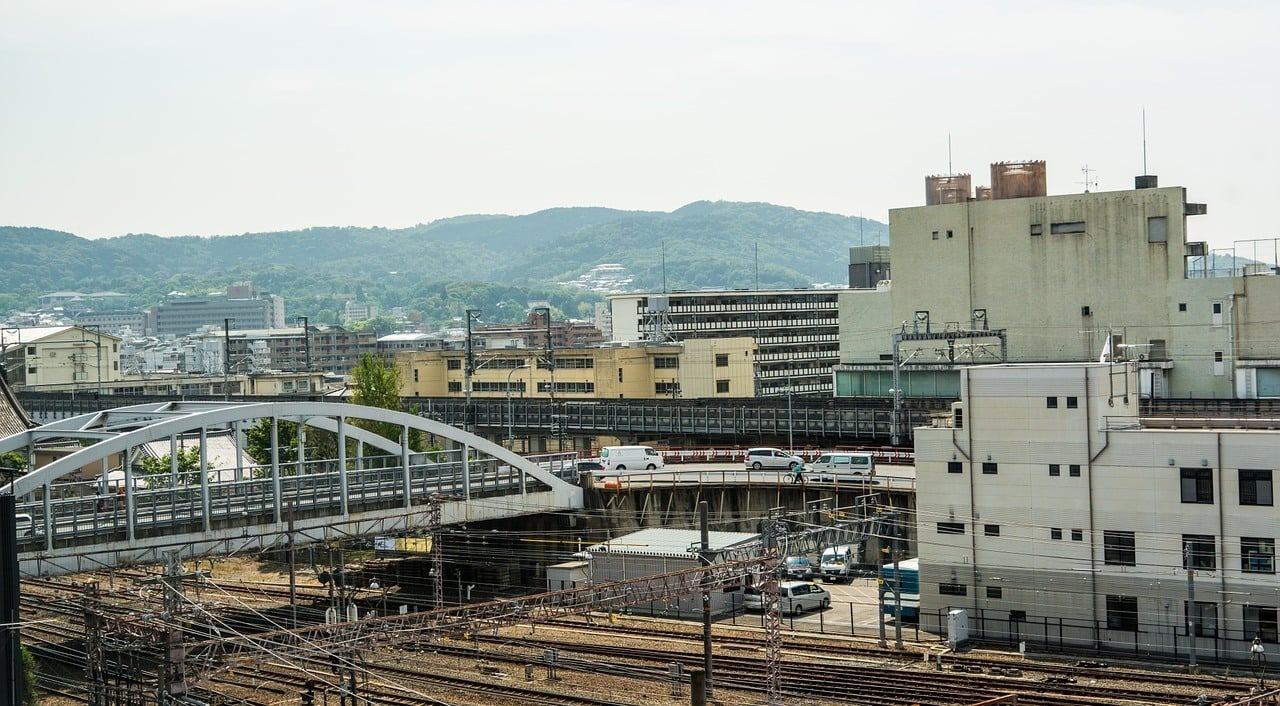 Enjoy views of Kyoto from the 15th-floor viewing terrace in Kyoto Station.
Watch the latest movies at the modern cinema in the train station.
Admire the modern architecture of Kyoto Station, one of the biggest train stations in all of Japan.
Go to the top of Kyoto's tallest building, Kyoto Tower, for a bird's eye view of the city.
Marvel at the towering pagoda of To-ji Temple and explore the beautiful temple's grounds.
Have a fun-filled family day out at Kyoto Aquarium.
Sample an array of food in the myriad restaurants in the station itself and also in the surrounding streets.
Learn more about train transportation and the history of the railroad in Japan at Kyoto Railway Museum.
Watch the Aqua Fantasy musical fountain show in the evening.
Take a day trip to nearby destinations, such as Nara, Osaka, and the small villages and hamlets on the outskirts of Kyoto.
FAQ about Finding a Place to Stay in Kyoto
Here's what people usually ask us about the areas of Kyoto and where to stay.
Don't Forget Travel Insurance for Kyoto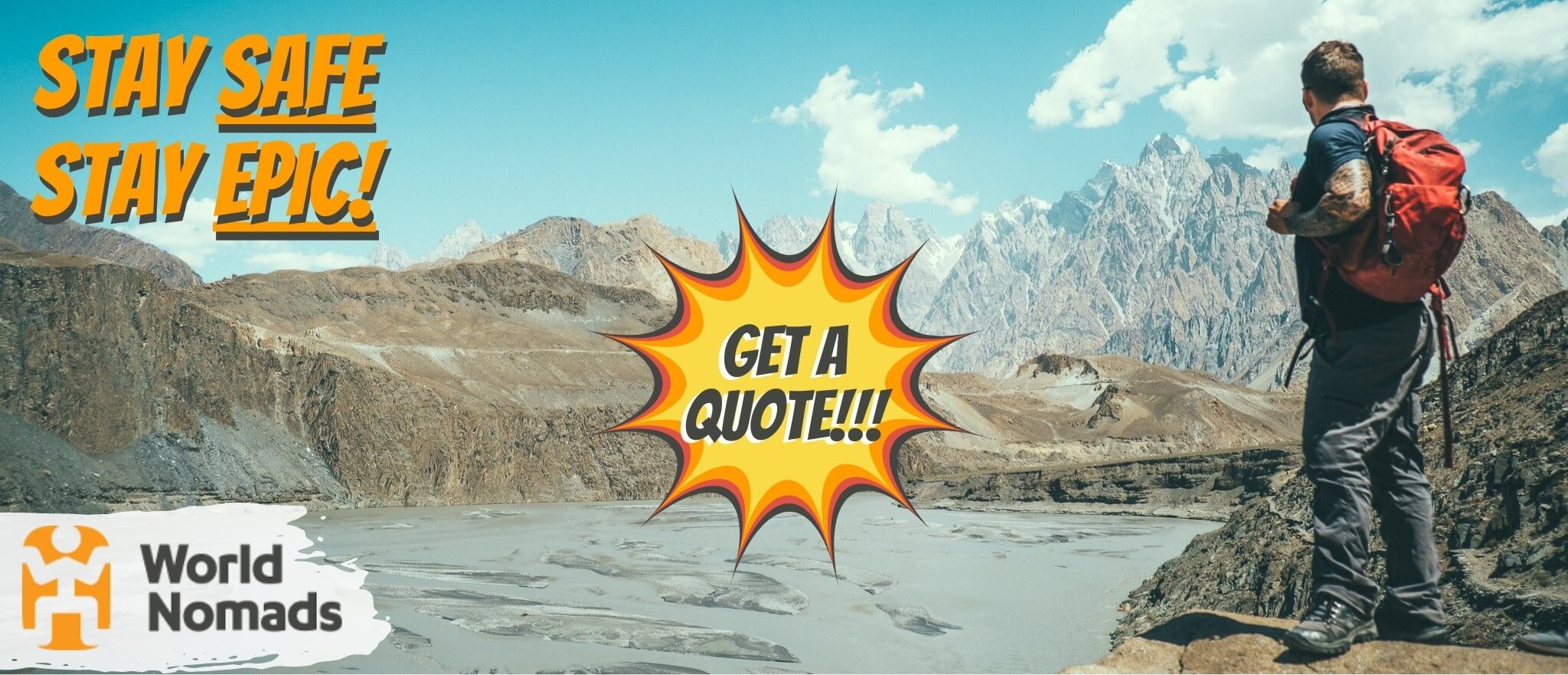 World Nomads' mission is to support and encourage travellers to explore their boundaries. They offer simple & flexible travel insurance, and safety advice to help you travel confidently.
They've been doing it since 2002 – protecting, connecting, and inspiring independent travellers just like you.
Get a quote below or read our in-depth review!
World Nomads provides travel insurance for travelers in over 100 countries. As an affiliate, we receive a fee when you get a quote from World Nomads using this link. We do not represent World Nomads. This is information only and not a recommendation to buy travel insurance.
Final Thoughts on Where to Stay in Kyoto
Kyoto is traditionally a city known for its ancient cultural influences. However, a weekend in Kyoto has a lot more modern delights such as cool coffee shops, breweries, vintage stores, and other trendy secrets to discover.
I wrote this no-nonsense neighborhood guide to help you pick the best place to stay in Kyoto based on your travel preferences. Do you want the nightlife? The tradition? The convenience?
I recommend Guest House Ga-Jyun in the historic core as the best hostel in Kyoto. For those wanting more privacy, stay at Hana-Touro Hotel Gion, an atmospheric hotel surrounded by plenty of diverse, cultural activities.
If all else fails, I recommend Southern or Northern Higashiyama as the where to stay in Kyoto for your first time. Night owls, base yourself in Downtown Kyoto and finally, since this isn't the cheapest city, those on a budget will want to choose Central Kyoto as their area to stay.
Enjoy the old capital! It's a city truly brimming with a unique attitude anywhere else in the world. There are some feelings that can only be found in Japan and, furthermore, some that are only found in Kyoto. It's why I fell in love with it so much from the moment I stepped foot off the plane!
If you can catch the cherry blossoms, definitely do it! Otherwise, get out there, get exploring! Hopefully, by now, you know where to stay in Kyoto if I missed anything special, let us know in the comments!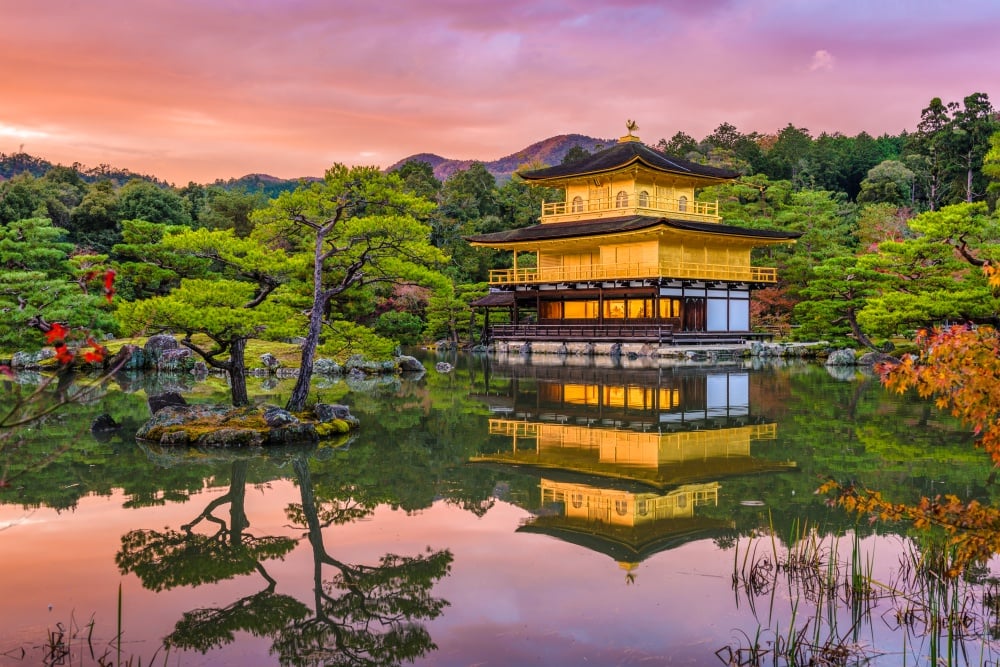 ---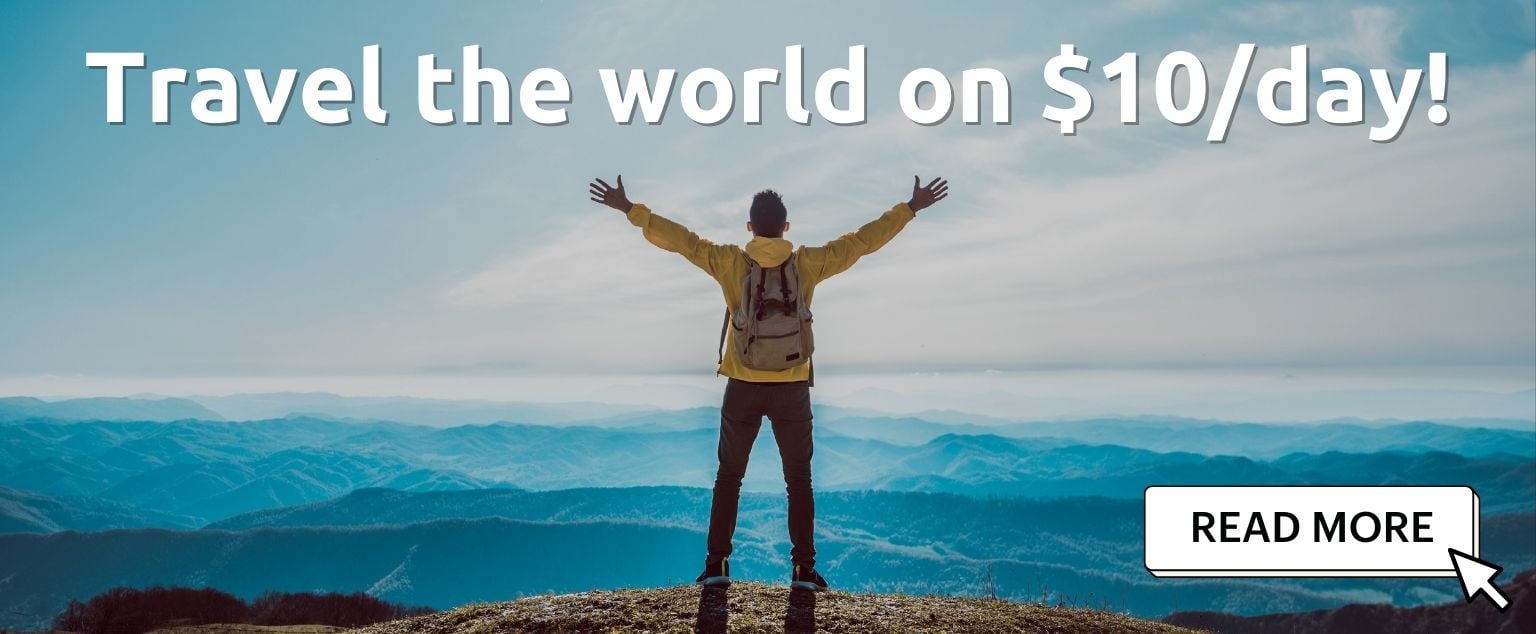 And for transparency's sake, please know that some of the links in our content are affiliate links. That means that if you book your accommodation, buy your gear, or sort your insurance through our link, we earn a small commission (at no extra cost to you). That said, we only link to the gear we trust and never recommend services we don't believe are up to scratch. Again, thank you!