Kyoto stands as one of Japan's premier destinations, sharing the spotlight with Tokyo and Osaka. The contrast between them is unmistakable; while Tokyo embodies the essence of modern Japan, Kyoto stands as a resolute guardian of tradition. Renowned as the cradle of geishas and the birthplace of the Japanese tea ceremony, Kyoto is a captivating tapestry woven with a myriad of sights, immersed in a landscape adorned with temples and shrines.
But is that the entirety of Kyoto's attraction?
Certainly not! Beyond the historic and cultural landmarks lies a realm of exciting experiences. While temples and museums contribute to its cultural richness, Kyoto pulsates with diverse offerings—from immersing in the great outdoors to navigating bustling markets.
Dispelling the notion that Kyoto is solely a haven for history enthusiasts, we've curated a list of the most extraordinary activities to showcase the city's multifaceted charm. Join us as we unveil the wonders awaiting discovery in Japan's ancient capital!
From traditional shindigs to oddball adventures to going out drinking at night, here are the best things to do in Kyoto!
Wow. Wow, wow, wow. The golden pavilion is possibly the most famous sight in Kyoto. So, even though it's mentally touristed, this place is definitely a must-see.
Why? Because it's a Buddhist temple that's literally covered in gold – that's why!
The UNESCO world heritage site of Kinkaku-ji is the place to go in Kyoto for an iconic photo with the golden pavilion, but that's what basically every tourist who comes here thinks, so try to come here very (VERY) early to beat the crowds, snap a pic, then run to 7-11 for a 100 yen coffee.
For more places to stay, check out our full Kyoto neighborhood guide!
2. Get foxy at the Fushimi Inari Taisha shrine
This is totally one of the most awesome places to visit in Kyoto. The Fushimi Inari Taisha shrine is one of several important shinto shrines in Kyoto and is dedicated to Inari, the shinto god of rice. It is also known as the 'fox shrine' because foxes are believed to be Inari's messengers.
Most commonly amongst tourists though, the shrine is famous for its hundreds of red gates that edge the path all the way up the hill to the shrine at the top, which makes for wicked Instagram snaps.
A popular place to visit in the city – it's not hard to see why – I recommend heading up just before sunset. The hike up the many steps winds its way up the hillside but the view from the top of the sun setting over the old city is pretty special.
Just don't get too freaked out on the way back down in the dark like I did; I certainly could not identify the source of those weird sounds.
3. See how sake is made (and taste some, of course)
What's more Japan than sake? Ok, a lot of different things are quite Japanese, but sake is THE definitive Japanese alcohol.
So as with all good alcohols across the world, a good way to experience them is to see how they're made Yes, you can witness the brewing process of the sake they make at Gekkeikan Okura, which has virtually not changed in 400 years.
A tour of this place includes tastings of various sake which is always something I'm on board with, to be honest. Free booze is definitely a top thing to do in Kyoto and a top thing to do when backpacking Japan.
One of the most important sites in Kyoto is the Kyoto Imperial Palace, the former residence of the Emporers of Japan before they moved to Tokyo. By taking a walking tour of the Imperial Palace, you can learn all about the history, marvel at the intricacies of the design and learn about the importance of the residence of the shogun.
As well as the Imperial Palace, the walking tour heads to Nijo Castle, another important attraction in Kyoto, Japan. The Nijo Castle dates back to the reign of Tokugawa Ieyasu, the first shogun of the Edo Period (1603-1867). It's a huge monument with two palaces, the Ninomaru Palace, and the ruins of the Honmaru Palace, plus some really stunning gardens.
For culture vultures and lovers of Japanese history, you cannot miss these attractions.
The tea ceremony. It's the sort of thing that is really cool to see because I have somewhat of a different culture of ceremony in the West. My tea ceremony tends to be…teabag into cup, pour water, maybe sugar. But in Japan, the tea ceremony is a massive part of japanese culture and of zen Buddhism in particular.
So if you're in Japan for a 'cultural experience', then the tea ceremony is a must-do activity in Kyoto for you. It was basically invented in Kyoto.
You can pop along to the chashitsu (that's a purpose-built tea house) at Ju-an temple to see it and lap it all up for yourself.
Ok, it's pretty touristy too, but this bamboo grove is seriously cool. Can you guess where it is?
If you were thinking of the bamboo grove, you'd be right of course. Arashiyama has a big draw for its beautiful thickets of towering green bamboo. Arashiyama is so stunning, it's enough just to wander around this place and get lost in thought while observing the nice little temples and a great river walk along the way… or just take a goddamn rickshaw!
Basically, if you like nature, this is definitely a place to add to your places to visit list for Kyoto.
There's cycling around Kyoto and walking too – but how about walking around Kyoto with someone who isn't just a tour guide but a local to the city itself? Pretty cool!
What better way to discover the hidden gems, hear personal stories, wander down lanes you'd never go down otherwise. You can generally learn a load of new stuff about Kyoto that a regular tour guide probably wouldn't think you'd be interested in.
Exploring a city with a local is an awesome thing to do in Kyoto, but the best part is getting to go somewhere proper local for lunch. For a Kyoto itinerary with a personal touch, this is the perfect idea.
8. Dine on vegetarian food and get boozy at a Zen Buddhist temple
Are you a vegetarian? Great, then you'll love this place. Fucha is a Japanese take on Chinese vegetarian cuisine and the Zen monks at Kanga-an zen buddhism temple cook up a tasty storm with non-meat, non-fishy ingredients. So, you can dine on mock eel, which is actually taro and tofu mashed together.
It's extremely tasty. AND they have one last trick up their sleeve at Kanga-an zen temple: a bar. Yes, A BAR. It's open to the public and popular with female office workers. The garden is relaxing, they say, but I reckon it's the whiskey.
Kyoto is great to walk around. I think we've established that much.
But how about wandering around in a kimono to really blend in (or probably stand out more) with the geisha and maiko (that's a trainee geisha) and all the other traditional goodness of this city? Find the best of Kyoto by being as Kyoto as possible!
Yep, you can rent a kimono for a day and really get the best photo ops going. I reckon this would make for a great talking point, so for all you extroverts, this is a great shout. The only thing is that you have to return it at the end of the day. Boo.
10. Visit one of the curios of Higashi Hongan-ji
Higashi Hongan-ji is a huge temple. It's all made of wood as well, which makes it extra impressive.
But what I'm talking about right now is not the size of this religious building or what it's made of, but instead, something that's kept there.
To cut a long story short, it's a rope made of human hair – a really big, really thick, sort of gross rope. During the building of two of the halls they needed extra strong rope, some nuns offered up their hair, and the rest is history.
It's one of those oddities that it's cool to say you've seen. It's definitely one of the weirder things to see in Kyoto.
Exploring Nishiki Market is a totally awesome thing to do in Kyoto for a number of reasons. Firstly, it's 700 years old. Yes, really.
It first opened in 1310 as a fish market. Secondly, there is a whole host of things to buy here now – the range is literally amazing. Soy donuts? Nice.
Sashimi on a stick? Ok.
Baby octopus stuffed with quail egg? Why not?
Thirdly, it's always poppin' here. The crowds, although maybe not that fun for locals is great for a buzzy atmosphere. Lastly, everybody knows that the marketplace is where it's at when it comes to soaking up a japanese culture. Definitely go.
12. Try to gain entry to an exclusive hidden cafe
Japan sure has its fair share of exclusive places to eat, drink and stay, but this one is literally like something from a manga, so I love it even more. It's called ANGEL LIBRARY (yes, in capitals) and it's located under a shop called Cacao Market.
The downside is you need a code to get in. How do you get a code? Nobody's exactly sure.
Once you're in though, it's a hidden coffee spot like no other; a real exclusive place to sip on a cup of Joe and pretend to read a book in Japanese.
13. Chow down on spicy food at Spicy Street
So Japan isn't exactly famed for its spicy food, but there is a legendary street in Kyoto totally dedicated to spicy food. Truly. It's located in Muko town, which is in the west of Kyoto, and it's known as Gekikara Shotengai.
That translates roughly to 'Intense Spice Shopping Street'. That's basically it.
It's a great little oddball curio that's just the kind of only-in-Japan thing I love about this country. The cafes and restaurants look normal, but then you're sideswiped by habanero ice cream or a "Sudden Death Dog' (a really spicy crepe). A must-do in Kyoto if you love spicy food.
14. Steal a selfie with a ghoul on Yokai Street
Yokai are not exactly ghosts; they're more a collection of spirits, demons, monsters, AND ghosts that make up a huge roster of familiar shapes and faces in Japanese folklore and you can see 'em all on the aptly named Yokai Street.
They're all homemade standing outside shops on the otherwise normal street of Ichijo-dori – this isn't a proper tourist attraction in Kyoto… yet. It's a lot of fun.
Some of them are genuinely good, sculpted and everything, some are… Well there's a dinosaur in a dressing gown, so…
Do you love sushi? Ever wanted to learn to make it? Well, there is no better place to learn than in Japan. With a sushi cooking class you will be taken under the wing of the experts at the Umemori Sushi School.
Now don't get your hopes up. Sushi masters train for years to make delicious five star sushi, but this introductory class teaches you how to make the popular and delicious sushi rolls (maki). You'll learn how to make shari (rice), grill the seaweed, and practice rolling the ingredients together.
If you're someone who wants to take home unique souveneirs, what better way to remember your trip than learning a new skill?
Kyoto is the home of the geisha, so your trip to the ancient Japanese capital wouldn't be complete without a tour of Gion, the geisha district.
Better yet you can explore the geisha district it at night, and get the real feeling of old, traditional Japan as you wander around the streets. You can also go with a guide who'll keep you primed with info as you discover this cool area.
Even in the daytime, the wooden houses of this district are pretty dang dreamy. It's very photogenic, so your Insta followers will be happy. It's definitely one of Kyoto's must-sees. If you're travelling in April, this is the best place to snap some photos of the cherry blossoms. The cherry trees only bloom for about a week in April, so you'll be super lucky to catch it!
17. Hop over to L'Escamoteur for some unique alcoholic beverages
Time for some drinks! Now, what are you in the mood for…? What about somewhere that looks half-steampunk, half-wild west, half-Victorian London – wait, that's too many halves…
But yeah, how about somewhere like that? Alright. Then get yourself along to L'Escamoteur Bar! It's one of Kyoto's best bars.
This bar is run by a guy called Christophe. He serves up drinks you rarely see in Japan and whips up a mean medley of cocktails. L'escamoteur is actually French for 'magician' so it definitely makes sense. And then when it's all done you can stumble home through the super safe Kyoto streets.
18. Crawl through a rock at Yasui-kompira-gu Shrine
That doesn't sound romantic…? This is one for those of you who want to leave less up to chance when it comes to love.
The shrine grounds are home to a huge stone that has a hole in the middle of it. The stone is covered in thousands of slips of white paper which have been tied to the stone.
The idea is that, if you're having trouble in your love life or want a stronger relationship, you should tie your piece of paper (with a written wish) onto the stone and then crawl through the hole.
Yeah, I know it all sounds a bit strange but this really is a fun thing to do in Kyoto. I think I could all use a little help from the shinto gods with our lovelife…
If you're in Japan to witness and experience the incredibly different
culture of this unique country, then doing a spot of something specifically Japanese is gonna be great for you.
So that's where flower arranging comes in. Nope, this isn't like western flower arranging. This is – in typically Japanese form – an art. It's called ikebana.
Learning about the history and meaning behind it is cool, but having a go is even cooler. Then you can take this skill back home and make your own home Instagram-friendly.
20. Enjoy a plate of tasty tempura
Tempura is the tasty battered food that has become popular all over the world, but there is no better place to try it than in Japan. Yoshikawa Tempura is housed in an old tea room that brings a touch of the old-world style to the dining experience.
The whole place is beautifully decorated, it's like eating dinner in Kyoto of the past. The tempura here is ultimate in tastiness. It's heavenly and a must-go place in Kyoto (and eat). And, if you wish, you can try out their sushi too.
21. Take some time out away from the crowds
There's a whole lot of temples and shrines to keep you busy during your visit to Kyoto, but Honen-In makes my list of the most awesome things to do in Kyoto for its peaceful setting.
Turn up here and be greeted by a truly serene and scenic approach to the moss-covered temple gate. The best time to turn up here is in autumn when the trees have turned into all sorts of pretty colours.
It's a very chilled out place to visit in Kyoto to escape from the sometimes quite touristy downtown.
22. Pay your respects at Mimizuka
This one is a… little bit morbid but bear with me. It has some historical merit, so especially if you're interested in history you should check this place out.
The name in Japanese means 'Mound of Ears' and it's pretty much what it is. Back when Japan invaded Korea in the 17th century, bringing back the traditional 'trophy' (a head) was a bit impractical, so ears and lots of noses were taken back instead.
An estimated 100-200,000 noses are buried at Mimizuka. It's a unique thing to do in Kyoto and a grisly reminder of the brutality of war.
23. Ponder the meaning of life and marvel at the cherry blossoms on the Path of Philosophy
The Path of Philosophy: strolling along it is definitely something that's more suitable for something named after a 20th-century philosopher (Nishida Kitaro) who used this walk along this path for daily meditation.
So follow in his footsteps and think about… stuff… whilst walking along the path. In the Spring, this path is lined with blooming cherry trees, which only flower for about a week. Catching the cherry blossoms in Japan requires a lot of planning, but if you're lucky enough to witness them, this will be a sight to remember. When it's cherry blossom season your mind will literally explode at how stunning this path is.
It takes about 30 mins to walk it but there is so much of Kyoto's sightseeing along the way that you'll be stopping every few steps anyway.
If I said walking tour with a samurai… does that sound good to you? Yes. Yes, of course it does.
Kyoto is literally packed to the brim with historic sights to see and other curiosities that you'd never know about without a guide. And when your guide is an expert swordsman, that's even cooler.
He'll even give an ah-mazing demonstration of his skills with a katana (that's a Japanese sword) and slice through some bamboo and other objects before your very eyes. Definitely down with this one.
A beautiful city park with groves of old trees and weathered monuments is good enough for us, but throw in some furry forest walking partners and I'm there!
The city of Nara, just an hour by train, hosts thousands of deer – considered the messengers of the gods. They freely approach visitors because they're used to being fed.
Purchase some deer-friendly biscuits at the park and see if the deer will bow back to you before getting their tasty treat. Tours are available from Kyoto, which provide transportation and everything you need to have an awesome time in the park.
"Kembu", what? Well, it is a martial art that's basically swordplay mixed with dancing. Sounds good, right?
So, yeah, the best way to really experience kembu is to go watch a show. It's sick and an absolute must-see in Kyoto.
Everyone loves a samurai sword (aka katana) don't they? And at the Samurai Kembu Theatre you'll also hear tales of old narrated in English and get a chance for a photo-op with a sword, which could possibly be your next Facebook profile picture… but then, maybe a bit too swordy. Great fun though.
This had to make the list; bento isa awesome and this is one of the best things to do in Kyoto. We've all seen it, Instagram posts and pics on Twitter and various other visual platforms of cute Japanese lunchboxes. These are bento.
Food shaped like pandas, hearts, bunnies – anything cute basically. And it's all in the form of sushi, or rice balls, or thin omelets, carrots, tomatoes… So how about the chance to learn how to make this cute cuisine yourself? I'm definitely in.
Ok so maybe you won't be getting into all the sculpting and kawaii-ness, but at Cooking Sun you'll learn how to make your very own sushi, miso soup and other tasty things.
Another one for people who like a bit of nature, taking the short – and let's face it – completely picturesque train ride to northern Kyoto to the small village of Kibune.
This place is basically wedged in a valley and you get all the dramatic scenery you'd expect in a place like that. You can hike around here, to places including Kibune Shrine with its old stairway.
The trails around here are just… stunning. It's a slice of a less touristed Kyoto (and its surrounding areas) that you'll literally love. Spoiler alert: there's a hot spring involved.
29. Check out a building from 1266
Sanjusangendo Temple dates all the way back to 1266, but that's no the maddest thing about it. The temple is home to an impressive 1001 carved statues of the Buddhist god of mercy. Not only is there a mad amount of wooden statues but each one of them has a face that is unique!
You can't take any pictures inside the temple, but that just adds to the reflective atmosphere. The game is to find the statue that most looks like your mate.
There's no better way to see charming Kyoto than on the vehicle of charm and whimsy itself – yes, the bicycle. Humble, carefree, bicycles are fun and if you don't think so, then whatever.
Touring around Kyoto and its 1,200 years of history is like something from an anime, I swear. It's what to do in Kyoto to bring the Sailor Moon vibes (the part where she's a schoolgirl; no the part where she transforms and fights epic battles).
You get to ride along the Kamo River, then to downtown and its cute network of canals, past old Buddhist temples, down the famous Path of Philosophy, through narrow lanes, under cherry trees. You get the idea: it's a happy blur of 100% traditional Japan.
31. Check out one of Kyoto's largest Buddhist zen temples
Kyoto is all about temples. I couldn't avoid it with this list. There are so many temples in this city – some of them are big and some of them are small.
One of the bigger ones is the very large Chion-in. Though originally built in 1234 (that's well old), it burned down in the 1600s So what you see today is only about 400 years old. One of the main things here is the huge Sanman, the gate to the temple that's so big it'll make your eyes pop out your head. It's really like a gate for giants.
Do you have money to splurge? If no, uh, don't worry about it… If you do, then please keep reading. Because this is a helicopter tour over Kyoto.
You thought it looked good from the ground? That's for worms! Getting up into the sky and seeing the scale of the temple complexes nestled between neat rows of houses, all tucked between forested mountains… seriously it's quite a spectacle and one of the best things to do in Kyoto.
Well, if you have the budget for it, of course!
33. Marvel at the incredible works of art at the Kyoto International Manga Museum
Japan is well known for its anime and manga creations, and one of the best places to experience the best manga creations is at the Kyoto International Manga Museum.
The museum is kind of like a library, as it has a huge array of graphic novels and comic books to read, in fact, it has over with 50,000 volumes of manga that you can pick up and read in the dedicated reading areas, plus a further 250,000 more manga comics in its closed-stack collection, which can be accessed via a dedicated research room.
If you're not sure what manga is, don't worry, there is an exhibition on the second floor that tells you exactly what manga is and how it came to be.
34. Rest your weary legs in an Onsen hot spring
If you've been following along these things to do in Kyoto, Japan, then your legs would be pretty tired by now! What better way to finish a trip and heal those aching limbs before a flight home than by taking a dip in a traditional Japanese onsen (hot spring bath).
Onsens are very unique to Japan and are essentially outdoor baths, with gorgeous gardens and zen music.
You should note that you do need to be completely naked to enjoy an onsen. No bathing suits and if you're tattooed, sorry, but you can't come in either. If you're shy, or have tattoos, you can get a private onsen which is essentially a bath tub. You will need to ask about whether you are allowed in with tattoos though, as it varies from place to place.
The Kurama Onsen, is only a 30 minute train ride out of the city of Kyoto and comes highly rated.
Kyoto ain't as big as Tokyo but it still ain't small! Choosing the right neighborhood in Kyoto is super important to making the most of your trip.
For more ideas on places to stay, check out our full roundup of Kyoto's best hostels.
Best Hostel in Kyoto – Len Kyoto
Located in central Kyoto and just a 1-minute walk from the Kamo River, Len Kyoto is a great hostel to choose! It has a café and bar lounge where you can grab a coffee and breakfast in the morning, and drinks at night. Rooms are spacious and clean, and the beds are comfortable.
Close to Kyoto Station, this Kyoto airbnb traditional home can sleep up to ten people, perfect for large families and friends travelling together. The sleeping arrangements are Japanese style, in that most people sleep in the same room on tatami mats on the ground.
This Kyoto hotel is luxury on a budget! Each room has air conditioning, a fully equipped kitchenette, a flat-screen TV and a private bathroom. Located in central Kyoto, it has everything you could want! The staff is friendly and helpful, and you can even rent bicycles.
This 5-star hotel feels like a home away from home. Each apartment has its own balcony with fantastic views, a fully-equipped kitchen, and dining room. They also have all the amenities! Perfect for couples and families. The staff is friendly and professional, happy to provide any help you need.
Don't forget your travel insurance for Kyoto
ALWAYS sort out your backpacker insurance before your trip. There's plenty to choose from in that department, but a good place to start is Safety Wing.
They offer month-to-month payments, no lock-in contracts, and require absolutely no itineraries: that's the exact kind of insurance long-term travellers and digital nomads need.
SafetyWing is cheap, easy, and admin-free: just sign up lickety-split so you can get back to it!
Click the button below to learn more about SafetyWing's setup or read our insider review for the full tasty scoop.
Here are some quick answers to common questions about what to do and see in Kyoto.
So there you have it, 31 of the top things to do in Kyoto. Want more? Check out this post for a more alternative and underground-themed list of points of interest in Kyoto.
Ok, so there are a lot of temples and shrines on this list… But believe us when I say that you'll be wowed by the scale and charm of these ancient structures. But of course, it's not all temples – like I said!
You can take a chilled bike ride around the countryside, learn about geisha, take in a tea ceremony, watch a sword display, find some hidden restaurants… There's plenty to do in Kyoto! All that's left is to book your trip and note some of your favorites down from my list!
Have fun in Kyoto. It's super pretty. In case you forgot, it's Japan.
---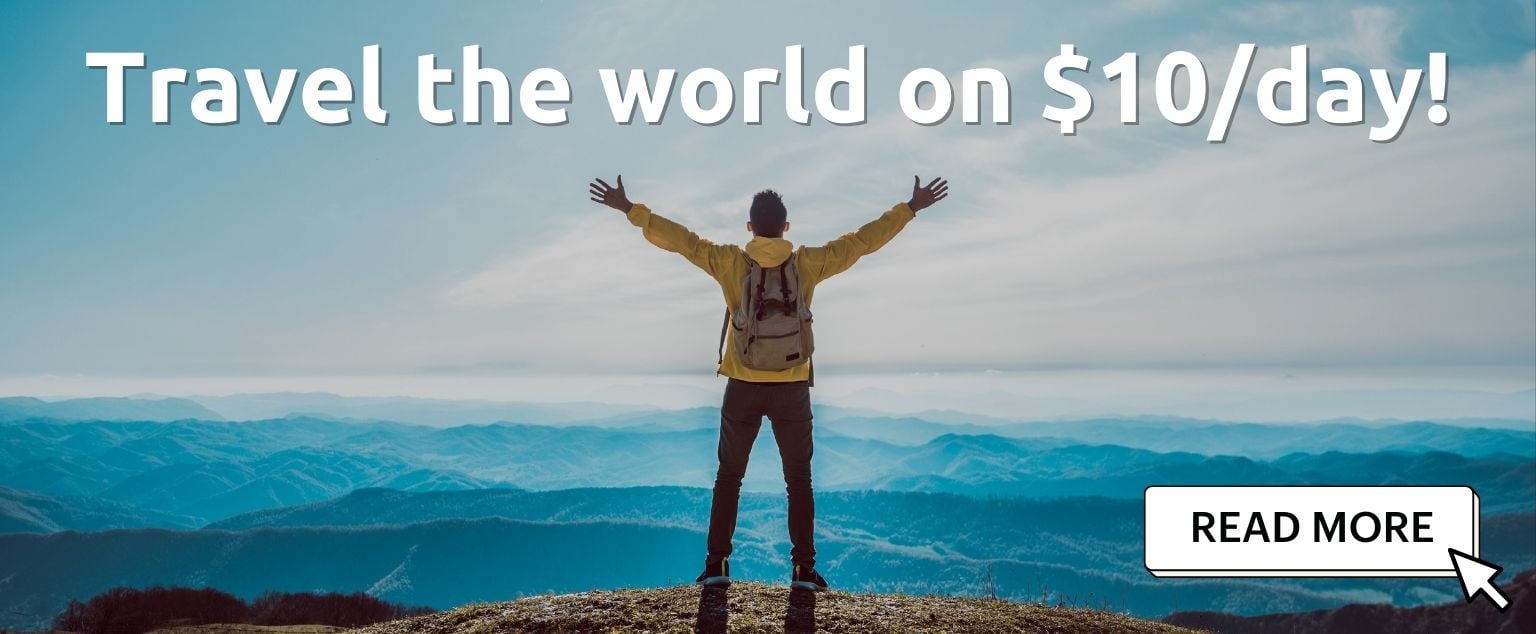 And for transparency's sake, please know that some of the links in our content are affiliate links. That means that if you book your accommodation, buy your gear, or sort your insurance through our link, we earn a small commission (at no extra cost to you). That said, we only link to the gear we trust and never recommend services we don't believe are up to scratch. Again, thank you!