Japan is an island nation where incredible history and culture meet a fast-paced, high-tech environment. From the dense wilderness of Hokkaido to the dynamic city life in Osaka to the tropical coastline of Okinawa, traveling to Japan should be on everyone's bucket list.
Just behind the capital of Tokyo, Kyoto, and Osaka are two of the country's most significant (and largest) cities. With over 2.8 million people living in Osaka, the city offers a vibrant buzz you can't find in many other cities. Big city life, high-end hotels and restaurants, and bustling nightlife make this city ideal for younger travelers and culture lovers.
Kyoto is considered Japan's most beautiful city. It is much smaller than Osaka, home to around 1.5 million people. With over 1000 Buddhist temples, cherry blossoms galore, and incredible traditional architecture, the city has a laid-back and relaxed vibe and offers a more authentic Japanese experience.
While it is totally worth visiting both cities, some travelers will need to choose between Kyoto and Osaka as vacation destinations. In this article, I'll put both cities head to head, comparing them against common questions you might ask as a tourist.

Unlock Our GREATEST Travel Secrets!
Sign up for our newsletter and get the best travel tips delivered right to your inbox.
Kyoto vs Osaka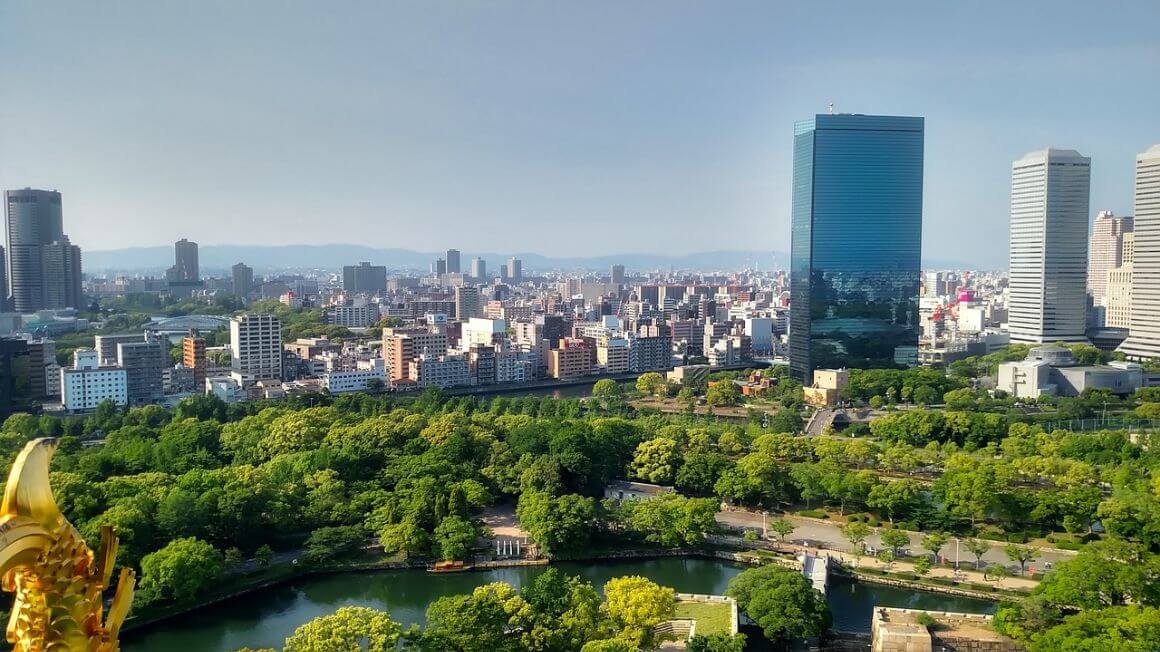 These two Japanese cities offer a unique atmosphere for tourists: one is a big-city environment where life moves at a fast pace, while the other is a peaceful gem set amongst the blossom trees, offering an authentic taste of Japanese life.
Kyoto Summary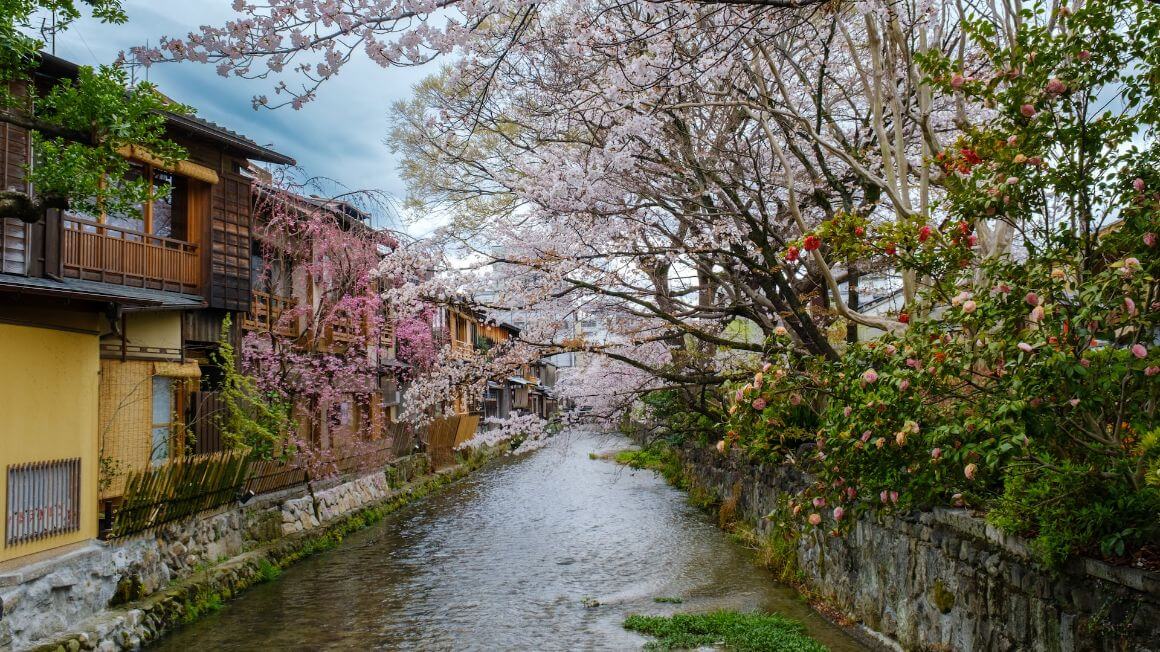 Kyoto is a large city in Japan, reaching 320 square miles inland of the island. Much of this area includes outlying districts in the Kyoto province, and the city center is more compact.
Famous for its hundreds of historic temples, Shinto shrines, palaces, and gardens (awarding it as a World Heritage Site). It was once Japan's capital and largest city, with incredible culture and heritage to match.
The best way to travel to Kyoto is by bullet train. These high-speed trains connect the city with other large metros like Osaka and Tokyo and are safe, affordable, and always on time. The city of Kyoto doesn't have its own airport and uses the Osaka Airport (15 minutes away by train).
Kyoto is a compact city with many walkable areas/centers. There is also a well-developed transport network with subways, trains, and buses. Taxis are abundant and relatively affordable. Cycling is a popular way to get around Kyoto.
Kyoto is home to the most well-known hotel brands, lower-budget hotels, guesthouses, bed and breakfasts, and a few affordable homestays and hostels for budget travelers.
Osaka Summary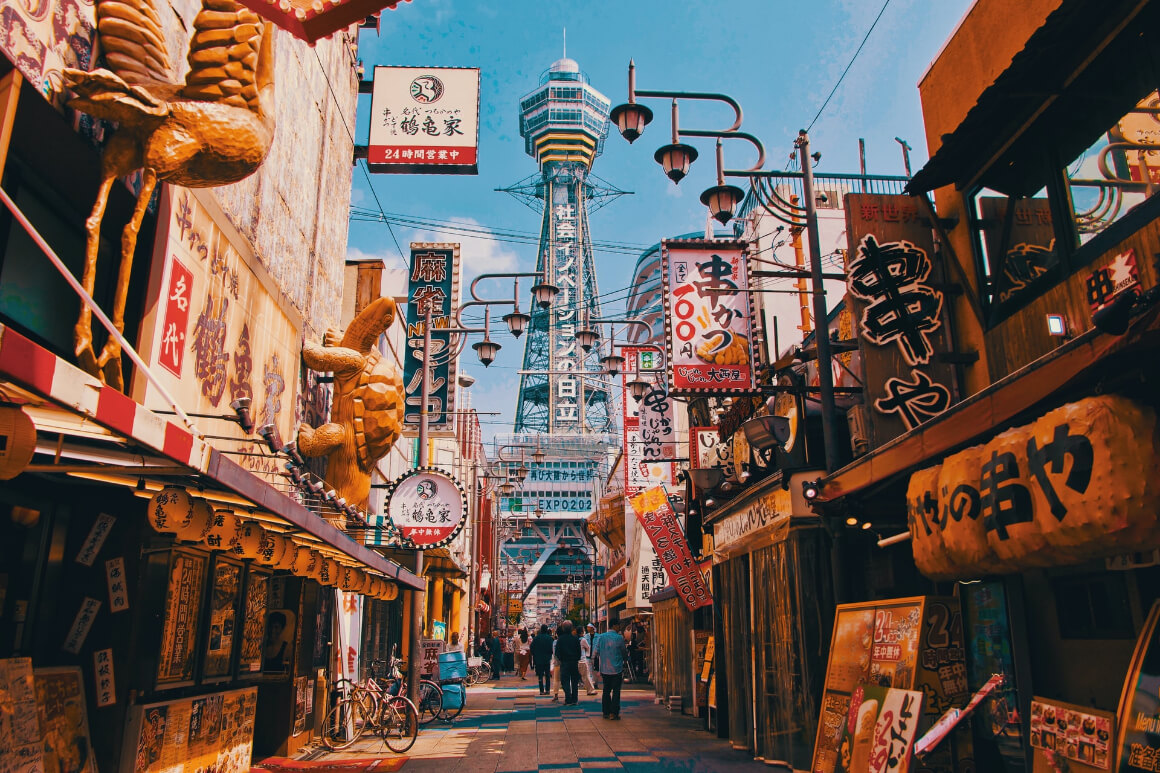 Osaka is Japan's third largest city, home to over 2.8 million people. It is located on Japan's main island of Honshu at the mouth of the Yodo River on Osaka Bay, and the city alone extends for over 86 square miles.
Most well known for its incredible food scene and the outgoing local population. The street scene brings a fun atmosphere to the dynamic city, which is also famous for its high-rise skyline.
The city can be accessed via plane, train, bus, and boat. The bullet train is the best way to travel between Japanese cities. Flying is possible using the Osaka Kansai International Airport, but it is more expensive and time-consuming than taking the train. Ferries and cruises leave from Osaka Nanko Port.
Osaka is a big city with an excellent public transport network. Transport is relatively expensive but always runs on time, efficiently connecting all parts of the city. The network includes trains, subways, and buses. However, buses aren't recommended for short-term visitors.
Accommodation in Osaka includes brand-name hotels, local boutique hotels, affordable hostels and backpackers, self-catering vacation rentals, and ryokans (a traditional Japanese-style inn).
Is Kyoto or Osaka Better
Kyoto and Osaka are sometimes viewed as one destination since they are just a short train ride away from one another. However, each city offers a unique blend of old and new Japan. Let's take a look at what sets Kyoto and Osaka apart from one another and which city is better for your visit to Japan.
For Things to Do
Depending on what interests you most, there are plenty of things to do in Osaka and Kyoto.
Culture and history fans should make a beeline for Kyoto. As Japan's past capital city, Kyoto is overloaded with cultural attractions and historical intrigue. The city is dotted with thousands of Buddhist temples and shrines, with the most famous being the Kinkakuji Temple, Ryoanji Temple, Kifune Shrine, Fushimi Inari Shrine, and Kiyomizudera Temples.
With a rich traditional culture and history following both the Buddhist and Shinto religions, Kyoto is a great place to educate yourself on Japanese culture.
Fushimi Inari Taisha is one of the most famous and iconic landmarks in Japan. To make your visit truly magical and unforgettable, follow this EPIC travel guide and you'll leave with cherished memories of this wonderful place.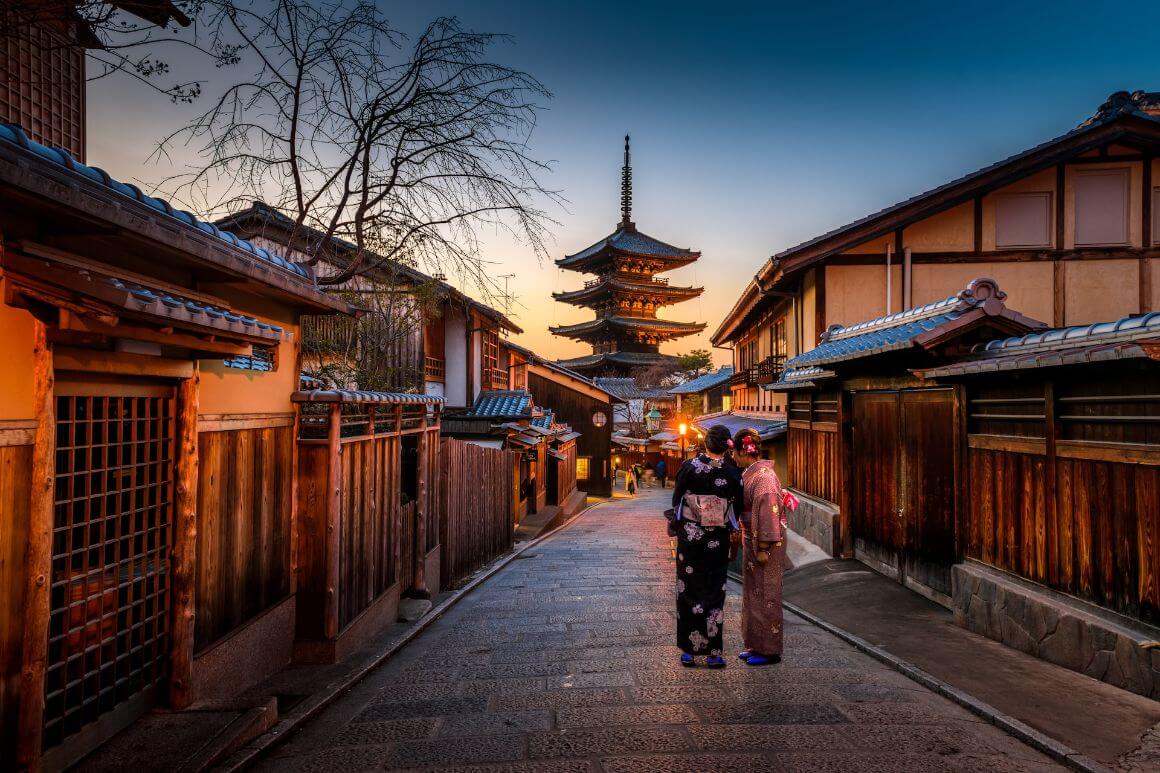 Architecture fans will be blown away by both cities. Osaka offers a typical Asian high-rise experience, with high-tech buildings and lights dominating the skyline. On the other hand, Kyoto has more of a small-town feel, with more traditional Japanese architecture.
When it comes to outdoor activities, Kyoto has more going for it compared with Osaka. The city is surrounded by greenery and mountains, which visitors can take advantage of for cycling, hiking, and even trying out some traditional activities like Sumarai fighting, ninja training, and Japanese archery.
Foodies might prefer Osaka, which has a memorable food scene ranging from ramen to sushi to curry and udon. The city offers everything from high-end restaurants to hole-in-the-walls and street food vendors – equally worth a taste.
Winner: Kyoto
For Budget Travelers
Kyoto is more of a tourist hotspot than Osaka, which has a local big-city scene. Because of this, accommodations and restaurants tend to be more expensive and targeted toward international visitors. If you're on a budget, Osaka is the more affordable city to stay in.
Accommodation is typically semi-urban or urban in Kyoto, while urban in Osaka. The average price for one-person accommodation is around $50 in Kyoto and $40 in Osaka, and a double occupancy room would cost around $100 in Kyoto or $80 in Osaka. Affordable hostels are available for as low as $30 for a shared dorm room and are more common in Osaka.
The primary mode of transport in both cities is the subway and trains. Since distances can be longer in Osaka, expect to pay around $8 per day to get around Kyoto or $13 in Osaka.
A meal at an average restaurant in either Kyoto or Osaka costs around $10, or $23, on food per day, averaging out affordable street food and more expensive restaurants. Street food and markets are significantly cheaper.
A bottle of beer from a known brand costs around $3 in Kyoto or $2.50 in Osaka.
Winner: Osaka
Small Pack Problems? 😉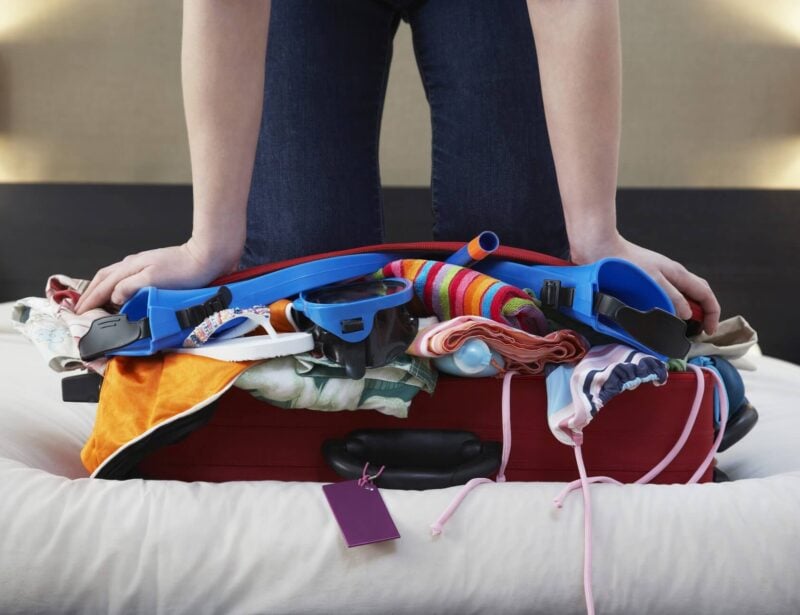 Wanna know how to pack like a pro? Well for a start you need the right gear….
These are packing cubes for the globetrotters and compression sacks for the real adventurers – these babies are a traveller's best kept secret. They organise yo' packing and minimise volume too so you can pack MORE.
Or, y'know… you can stick to just chucking it all in your backpack…
Get Yours Here
Read Our Review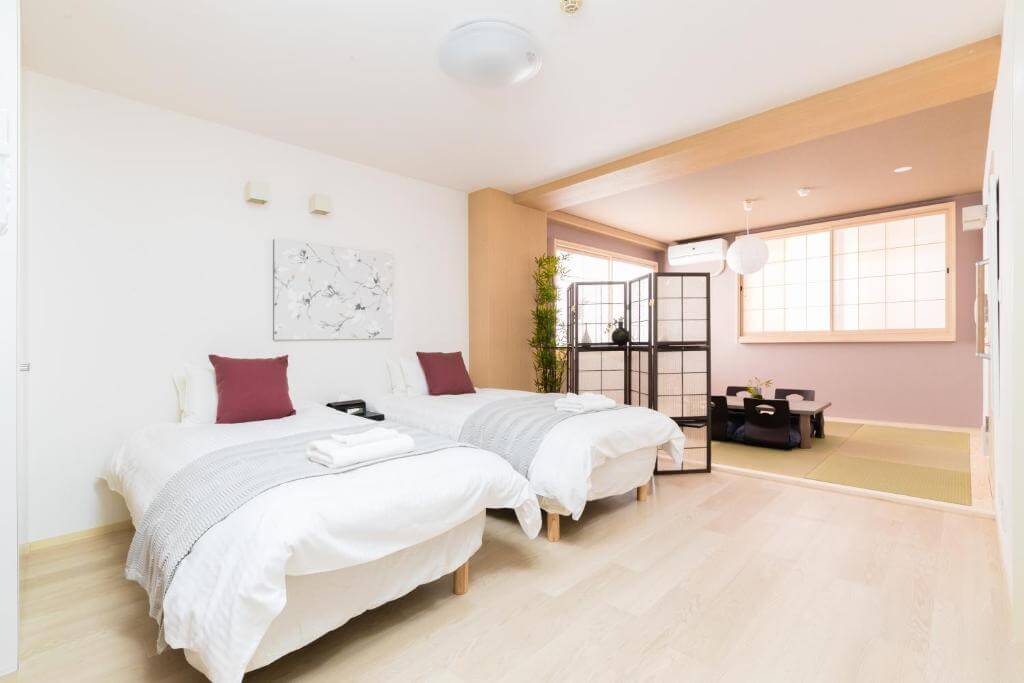 Guest House MIYABI is a traditional Japanese-style ryokan that blends Japanese interiors with western familiarity. Just a short distance from the heart of the city, this spot is the perfect budget accommodation to experience traditional Japanese hospitality first-hand.
For Couples
Couples seeking a dose of culture and history will prefer Kyoto. Scattered with exquisite traditional Japanese architecture, Buddhist temples, and Shinto shrines, there are more than enough attractions to keep you busy for weeks.
The city is also better for museums, with the Kyoto Art Center, Kyoto City Archaeological Museum, Kitamura Museum, and Koryo Museum of Art showcasing Japan's most prestigious art collections. Osaka has 15 museums, which are also worth researching.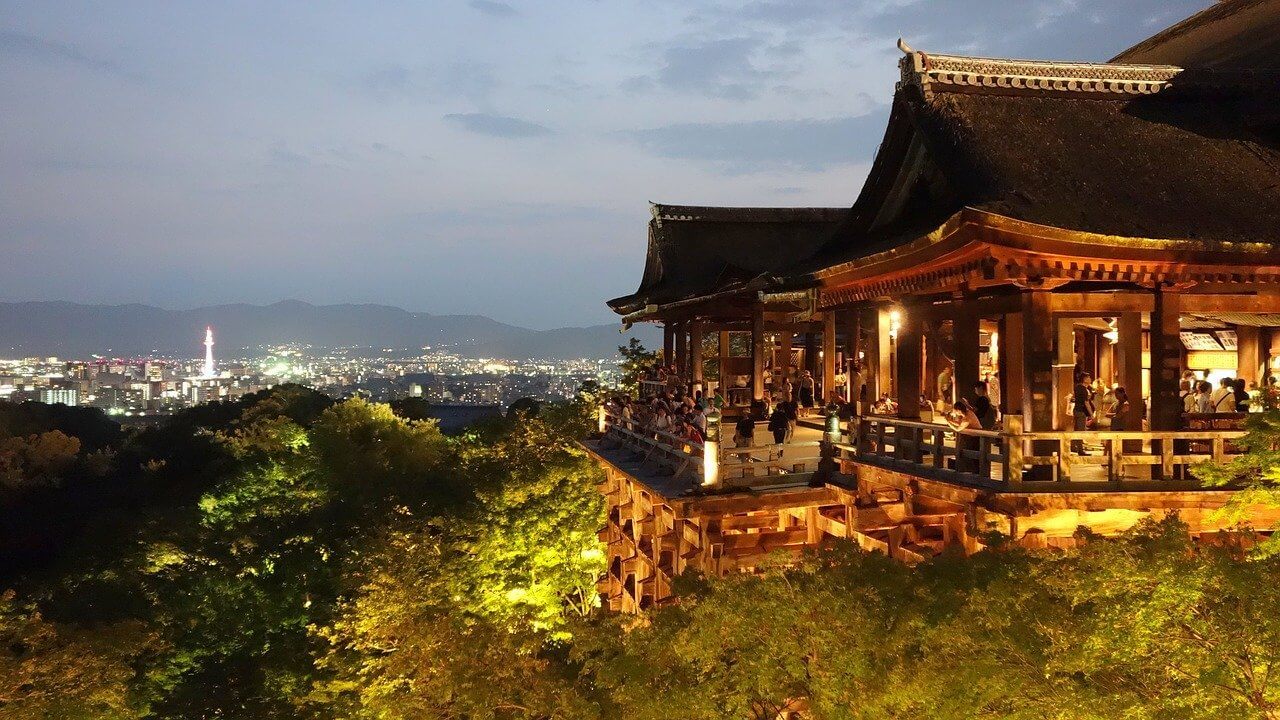 Couples looking for a big city experience packed with exciting nightlife and dining experiences should opt for Osaka. The city is buzzing with activity for all ages and is a nightlife hotspot for clubs, trendy bars, and some of the finest cuisine in Japan.
If you're after a pampering, relaxing experience, both cities have their fair share of high-end hotels and resorts. If I had to compare Kyoto to Osaka, there are a few more exquisite resorts just outside the city center of Kyoto that offer a more tranquil natural setting for a pampering vacation.
Winner: Kyoto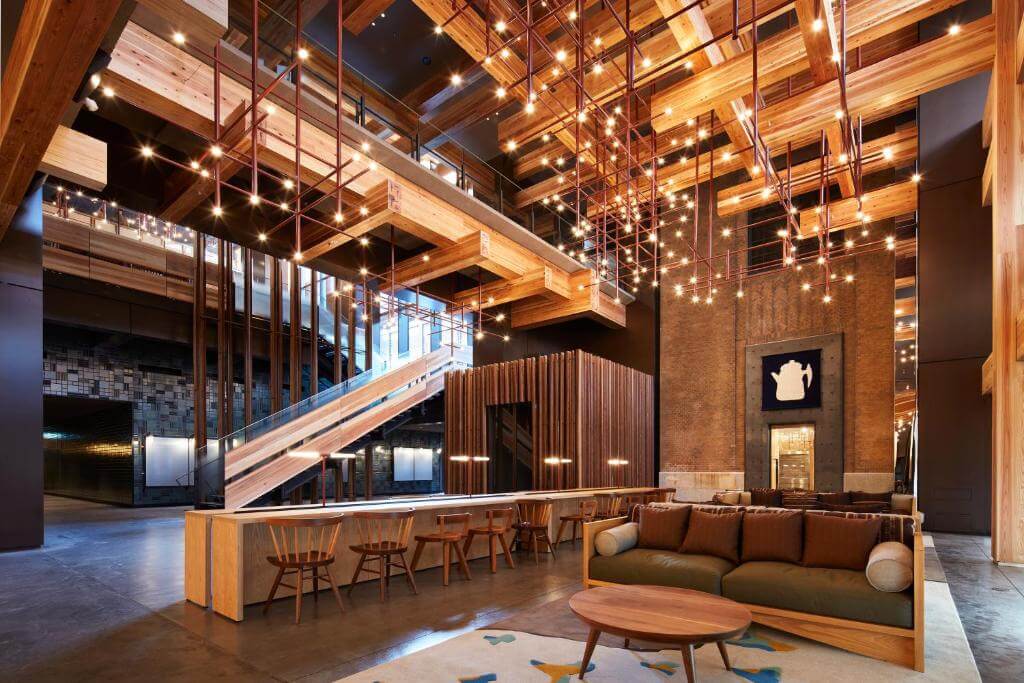 Ace Hotel Kyoto is an exceptional example of modern Japanese architecture. With clean lines and contemporary interiors, the entire space is overflowing with romance for a relaxing vacation with a significant other. The hotel includes a garden and terrace and offers daily a la carte breakfast.
For Getting Around
The best way to get around Kyoto is on foot or by bike. The city is designed with safe and well-signposted cycling lanes and streets dedicated to pedestrians. Within the city center and the heart of each ward, the city is very walkable, with significant attractions located relatively close to one another.
When you need to travel longer distances, Kyoto is also easy to explore using public transport, with trains, subways, buses, and taxis servicing the area.
Some areas of Osaka are walkable, with the central shopping districts and the city center offering clear walking side streets and a few pedestrian-only streets.
Subways and trains are the best way to get from one area to another in Osaka. Organize a prepaid ICOCA card to pay for your transport. Stations can be overwhelmingly large and busy, but English signs make them possible to navigate. Taxis are another great way to get around, but they can be expensive when you take traffic into account.
It is not recommended to rent a car in either Kyoto or Osaka.
Winner: Osaka
For a Weekend Trip
Don't get me wrong; you could easily spend months exploring the streets of Osaka, digging into the city's local city scene and culture. However, if you only have a quick weekend trip to visit Japan, you could easily fit in all the city's main attractions in a short visit.
Two days in Osaka is the perfect amount of time to see most of the city's main attractions. Despite being the third-largest city in the country, Osaka is easy to navigate without spending too long transiting between neighborhoods. Attractions are relatively near to each other, making it possible to explore on foot or using the metro.
Spend a day in Minami, the vibrant southern hub of Osaka. Dotonbori is a popular neighborhood known for being the entertainment hub of the city, packed with markets, theatres, and authentic Japanese charm.
Shinsaibashi-suji is one of Osaka's longest-covered shopping streets, lined with shops, restaurants, karaoke booths, and more. The streets adjacent to the riverwalk are dotted with tasty street food vendors.
A night out in Shinsaibashi is a must, with some of Osaka's most vibrant bars and clubs in the area.
For your second day, head to Kita – the trendy historic downtown area in northern Osaka. Here you can marvel at Osaka Castle and catch some vitamin D in the surrounding park.
Winner: Osaka
For a Week-Long Trip
If you have a whole week to spend in Japan, I recommend basing yourself in the cultural hotspot of Kyoto. With an abundance of cultural attractions, history to be learned, incredible cuisine, and gorgeous natural landscapes, there is enough to do and see in Kyoto to keep you busy for a good week.
If you have a full week in the city, I advise enjoying getting to know Kyoto before spending a few days taking day trips to nearby cultural attractions, natural parks, or even Osaka (which is just a hop and a skip from Kyoto by bullet train). It's the best of both worlds.
At least three full days are needed to get a taste of downtown Kyoto. You could easily spend a week exploring the hidden streets and alleyways of Japan's ancient capital and not run out of things to do.
Spend a day sightseeing in Southern Higashiyama – Kyoto's most important sightseeing district. For your second day in the city, head to the west side of the city to Arashiyama to visit some incredible temples. Kurama in Northern Higashiyama is also worth checking out. It's a rural town in the northern mountains with some of the most breathtaking views in the area.
Winner: Kyoto
Visiting Kyoto and Osaka
Comparing Kyoto and Osaka isn't an easy task, so, If you're able to visit both cities, you're in luck! One of the best things about these two cities is that they are just a short train ride away from one another.
They're so close, in fact, that you could travel from city to city (around 34 miles distance) in around 15 minutes on the famous bullet train.
The experience alone is worth the journey, and traveling from Kyoto to Osaka and vice versa is as easy as stepping out to get your groceries in any large city. The journey costs around $11 for each direction between Shin-Osaka Station and Kyoto Station.
Driving is possible (and will take around one hour without traffic) but is not advised since traffic and parking will cost you more time, money, and energy.
In fact, the cities are so close to one another that you could base yourself in one city and travel to the other whenever you need.
Is This the Best Backpack EVER???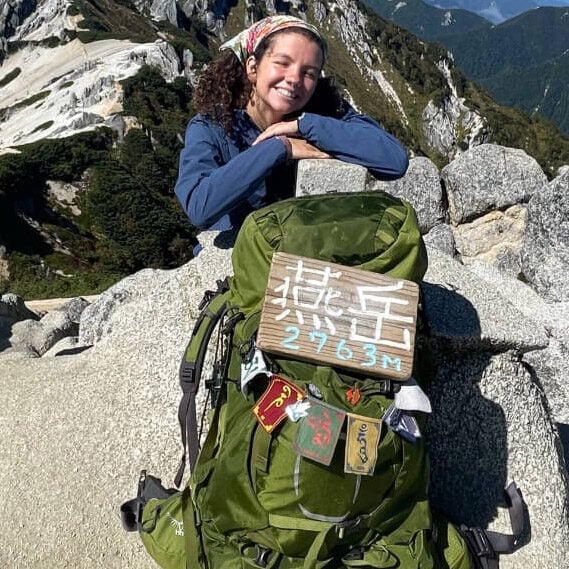 FAQs About Kyoto vs Osaka
Final Thoughts
Japan is on the rise, and it's no surprise. The country is packed with culture and history for the ages, cuisine so good it has made its way across the globe, incredible natural scenery from snow to tropics, and a nightlife scene to be reckoned with.
Kyoto and Osaka are two of the country's most famous cities, home to a good portion of Japan's urban population and welcoming millions of tourists each year. Kyoto is a relatively small city spread out across a natural wonderland. Gorgeous mountain views, dense forests, and cherry blossom fields surround the city, which attracts crowds after a more authentic, laid-back Japanese experience.
On the other end of the spectrum, Osaka offers a high-paced environment for tourists willing to jump right into the action. Flashing lights, enormous billboards, and a buzzing nightlife and dining scene make this city ideal for young and adventurous travelers.
Whichever city you choose, Kyoto or Osaka are bound to exceed your expectations and have you coming back for more.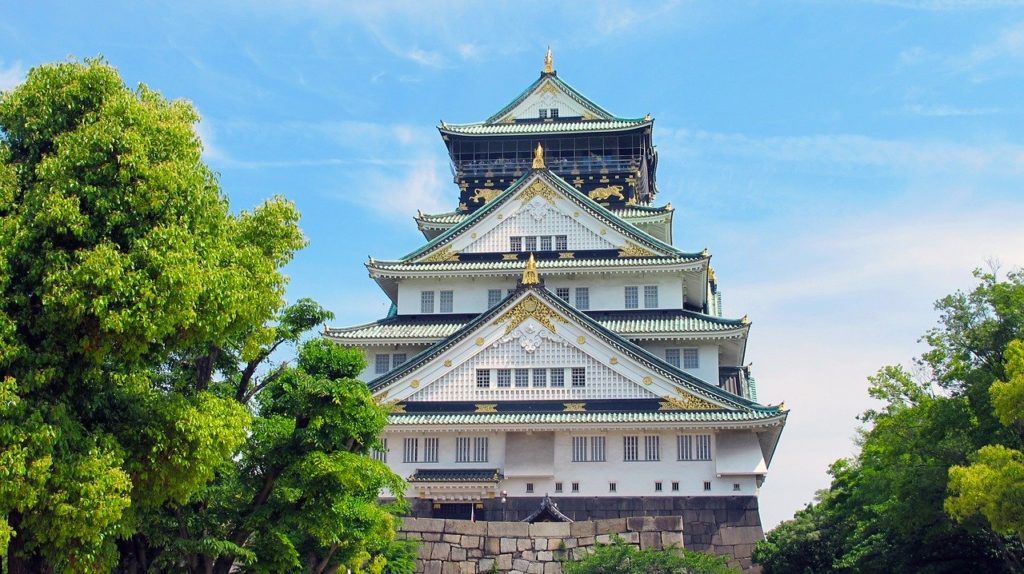 ALWAYS sort out your backpacker insurance before your trip. There's plenty to choose from in that department, but a good place to start is Safety Wing.
They offer month-to-month payments, no lock-in contracts, and require absolutely no itineraries: that's the exact kind of insurance long-term travellers and digital nomads need.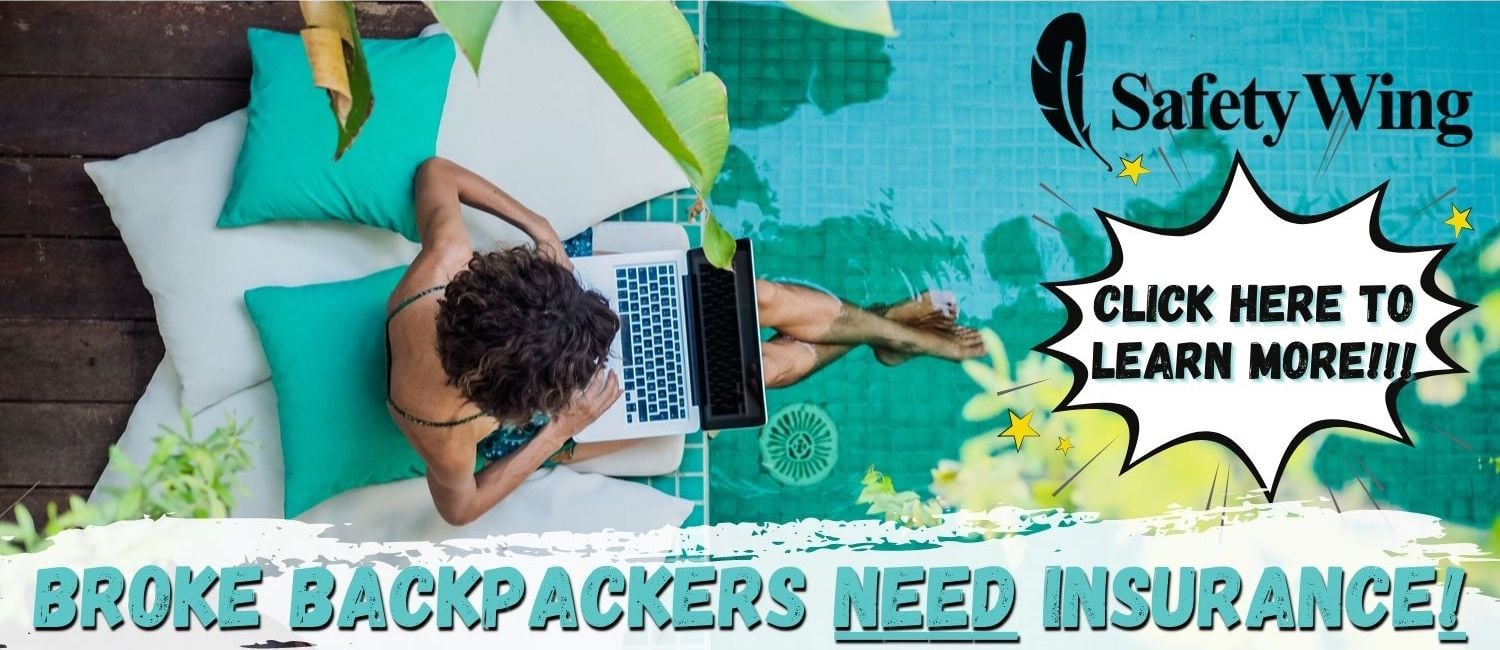 SafetyWing is cheap, easy, and admin-free: just sign up lickety-split so you can get back to it!
Click the button below to learn more about SafetyWing's setup or read our insider review for the full tasty scoop.
---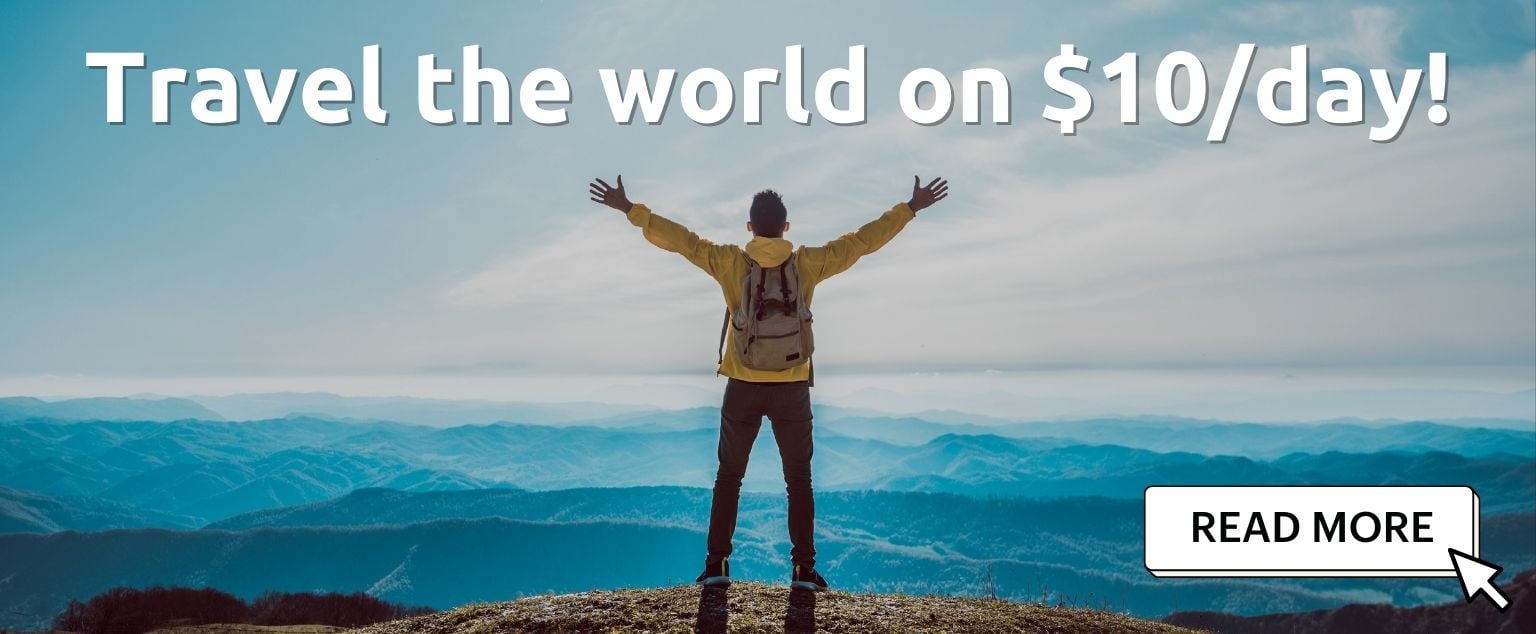 And for transparency's sake, please know that some of the links in our content are affiliate links. That means that if you book your accommodation, buy your gear, or sort your insurance through our link, we earn a small commission (at no extra cost to you). That said, we only link to the gear we trust and never recommend services we don't believe are up to scratch. Again, thank you!