Kyoto is an incredibly beautiful ancient city which was the capital of Japan for over a thousand years. It's famed for its numerous gorgeous Buddhist temples, Shinto shrines, traditional wooden pandolas, and Imperial Palaces.
Its scenic cityscape, bursting with cherry and maple trees, is iconic as are some of its buildings, dating millennia back! Kyoto's cuisine is also famous throughout Japan.
Kyoto offers visitors an irresistible combination of ancient architecture and modern infrastructure. Whether you're interested in history, culture, art or nature, the city has plenty to offer everyone.
Explore the best that this city has to offer with our 3-day Itinerary Kyoto! We've also put together the best day trips in the area, for those lucky enough to be spending more than a weekend in Kyoto.
A Little Bit About This 3 Day Kyoto Itinerary
This itinerary has been designed for travellers with 3 days in Kyoto. For the first 2 days, we offer a step by step Kyoto itinerary and have carefully timed attractions to ensure you can fit them all in. We have also included spots for eating as we all know exploring is hungry work!
Day 3 is a bit more free and easy. We have provided a bunch of cool ideas for you to choose from.
Kyoto Itinerary Overview
Where to Stay in Kyoto in 3 Days
So where is the best place to stay in Kyoto?  If you're interested in temple-hopping – one of the best activities in Kyoto – try to find a place in the Higashiyama district! Famous for its many beautiful and historic temples, some of the best Kyoto attractions are located within easy walking distance. If you're only spending a weekend in Kyoto this is ideal, as you won't have to spend much time on transportation!
One of the coolest neighbourhoods for your first time in Kyoto is Gion. However, it's unlikely you'll actually find a place to stay here. It's so popular, and most of its streets are dedicated primarily to its famous tea houses and merchant homes. Still, if you have the money to spend, give it a go! It's not every day that you get to stay in a neighbourhood that is an iconic and integral part of a community's culture! There are also some great Kyoto Airbnbs in this area.
Another great neighbourhood you can stay in is Downtown Kawaramachi. It's central and modern, but really close to the oldest parts of Kyoto. A vacation in Kyoto is always really well spent here.
The best hostels in Kyoto are spread over the city. We have selected a few option below to get you started.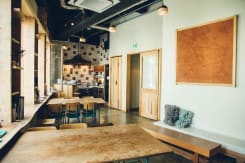 Best Hostel in Kyoto – Len Kyoto
Centrally located and just a 1-minute walk from the Kamo River, Len Kyoto is a great hostel to choose! It has a café and bar lounge where you can grab a coffee and breakfast in the morning, and drinks at night. Rooms are spacious and clean, and the beds are comfortable.
Close to Kyoto Station, this Kyoto airbnb traditional home can sleep up to ten people, perfect for large families and friends travelling together. The sleeping arrangements are Japanese style, in that most people sleep in the same room on tatami mats on the ground.
The main sleeping room doubles as the living room, with a TV, table, and sofas as well. There's another room that can be used for sleeping and/or eating, and you'll find comfy floor seats in this room too.
There's a separate toilet and bathroom and a well-equipped kitchen with a small breakfast bar. Lovely Japanese features can be found throughout the home.
VIEW ON AIRBNB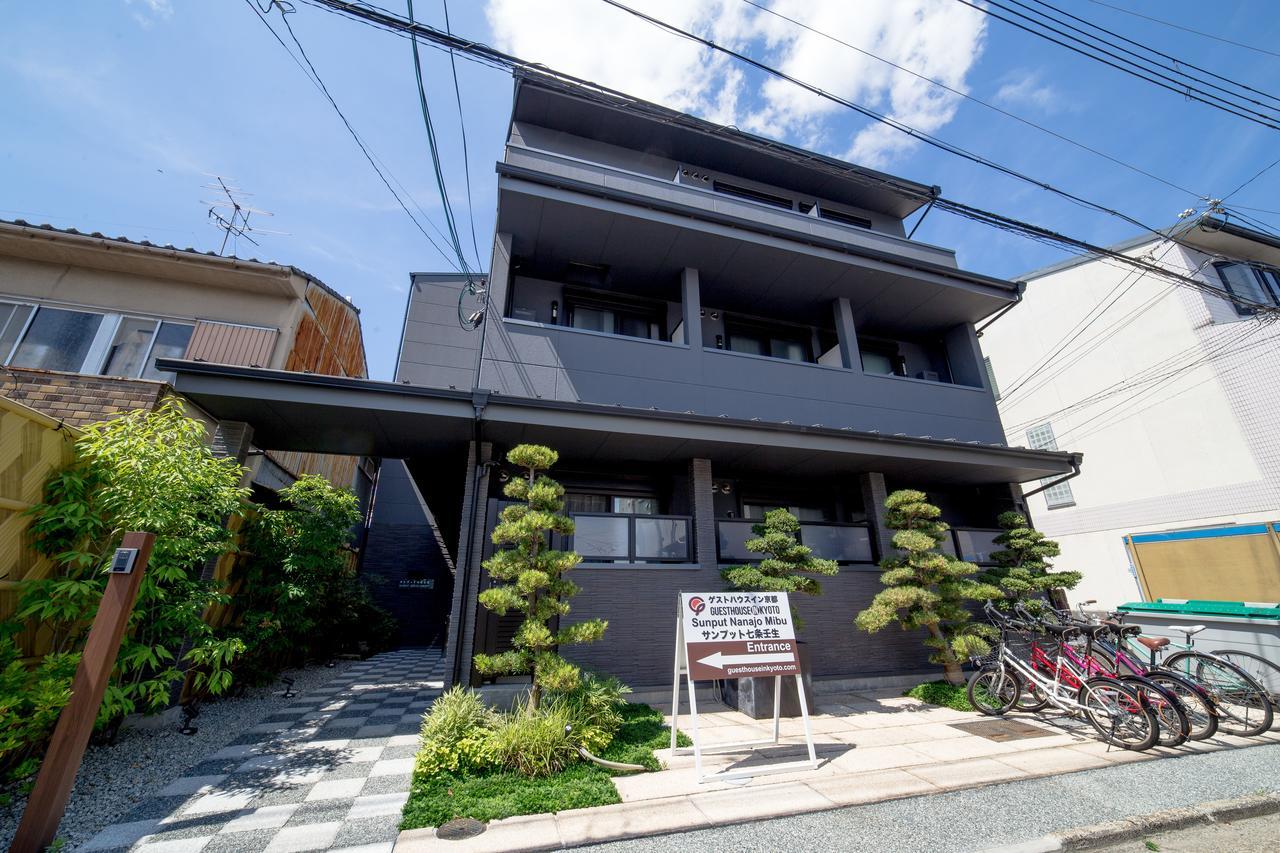 This hotel is luxury on a budget! Each room has air conditioning, a fully equipped kitchenette, a flat-screen TV and a private bathroom. Located in the heart of Kyoto, it has everything you could want! The staff is friendly and helpful, and you can even rent bicycles.
Kyoto itinerary Day 1: Gion & Geisha's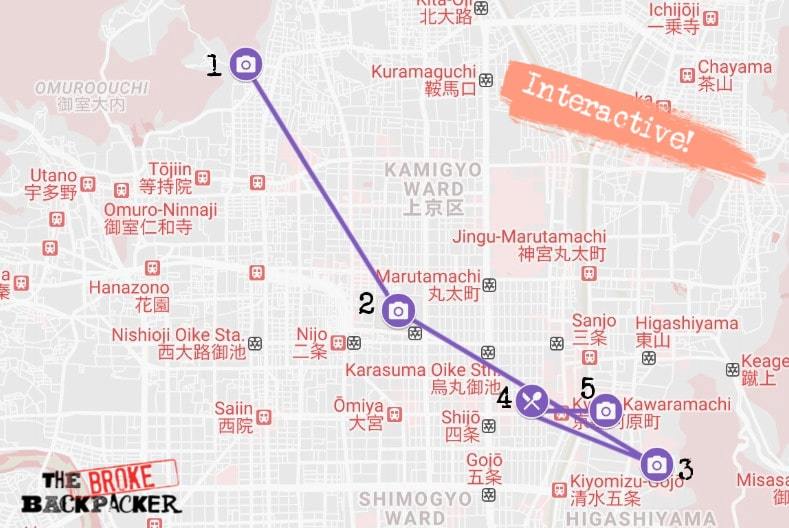 The first day of our Kyoto Itinerary in 2 days includes some of the most beautiful places in the country! Put on your walking shoes – you'll be touring ancient temples and markets, among other things. If you're only visiting Kyoto for the first time, this is also the best way to do it!
9.00 AM – Kinkakuji Temple
This serene, gold-colored temple is iconic! Perched on the water, with its leafy, mountainous backdrop, is a perfect example of Japanese architecture. Each level represents a different architectural style from the extravagant Kitayama culture. It looks like a painting from every angle!
Also known as the Golden Temple, or Golden Pavilion, Kinkakuji is definitely one of the most beautiful Buddhist temples in the world.
Cost – $4
How Long Should I Stay Here? 30 mins
Getting There - Public transport runs here or you can use Uber
10.00 AM - Nijo Castle
This is a castle very different from any that you'll find in Europe!
The gorgeous embellishments are made from wood and gold leaf. Marvel at the craftsmanship, and imagine the secrets and battles held in these walls. Its palace buildings are one of the best surviving examples of its architectural style from Japan's feudal era.
Cost – $6, with an extra $4 for entrance to Ninomaru Palace
How Long Should I Stay Here? 60 mins
Getting There - Take the bus from Kinkakujimichi to Horikawa Marutamachi
11.00 AM - Tea Ceremony at Camellia FLOWER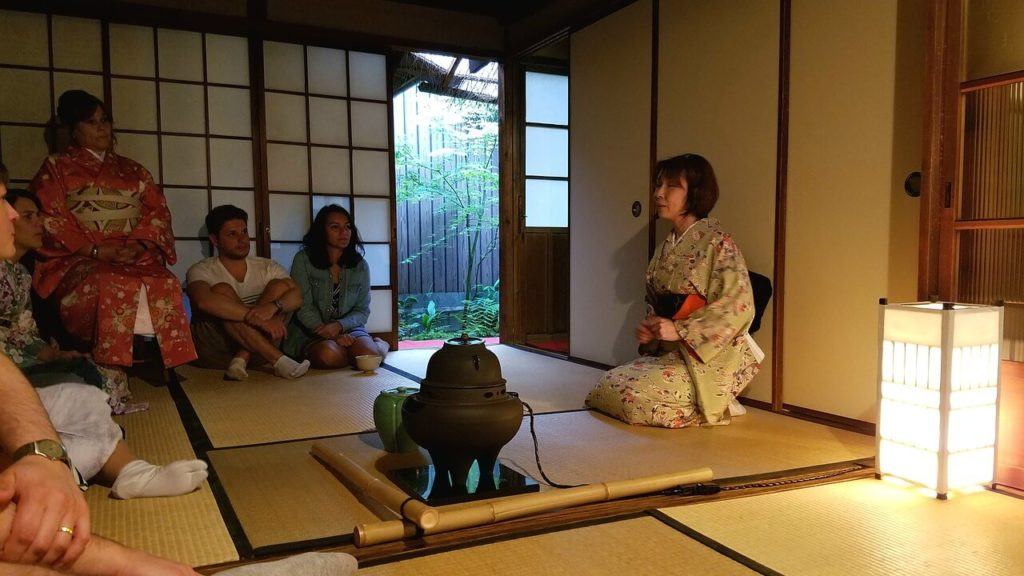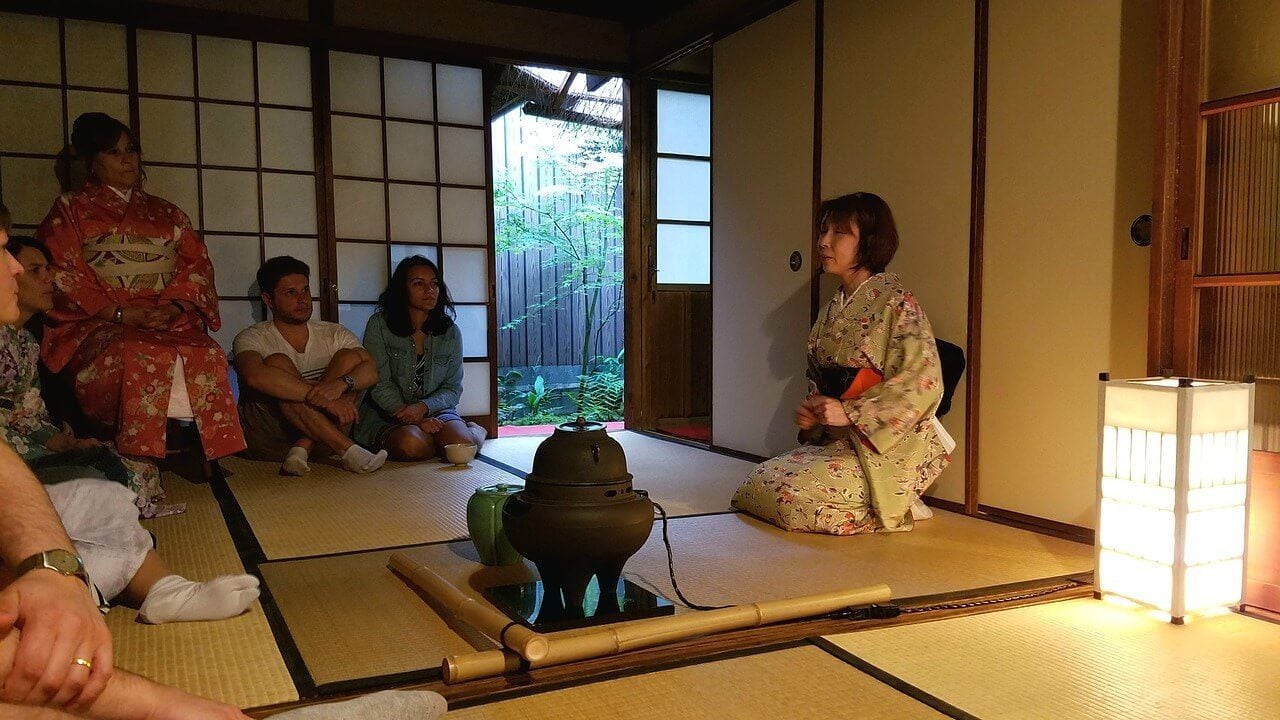 A tea ceremony is the ceremonial preparation and presentation of matcha; powdered green tea. A great cultural experience, this is a must! You'll learn more about Japanese history and tradition, and come away with a greater appreciation of the ancient civilization.
Zen Buddhism was a primary influence on the tradition, and it is still considered an art.
Cost – $27 – yes this is one expensive cup of tea!
How Long Should I Stay Here? 60 mins
Getting There - Walk from Horikawa Marutamachi and then take the bus to Higashiyama Yasui
12:30 PM - Nishiki Market
Next up is a lunch time visit to the Nishiki Market. A narrow, five-block long shopping street, this lively market is known as "Kyoto's Kitchen".
It specializes in all things food related, including fresh and cooked seafood, produce, and cookware. It's the perfect great place to find seasonal Japanese foods and incredible Kyoto specialties. Almost everything sold here is locally produced!
Cost – $27 – yes this is one expensive cup of tea!
How Long Should I Stay Here? 1 or 2 hours mins
Getting There - Walk here. It's 25 minutes, but far less complicated than changing busses.
3.30 PM - Gion District
Gion is Kyoto's geisha district. It has held this title for centuries, and you'll find a lot of traditional architecture and history here. You'll also spot beautiful hostesses in colorful kimonos walking down the wooden Tatsumi Bridge and on the streets.
Admire the upscale restaurants and boutiques of the unique district. Watch one of the traditional Kyomai dances hosted at Gion Corner.
Cost – Free
How Long Should I Stay Here? 60 mins
Getting There - Walk here in 15 minutes. Aim for Gion Tatsumi Bridge
5.00 PM - Geisha dance in Gion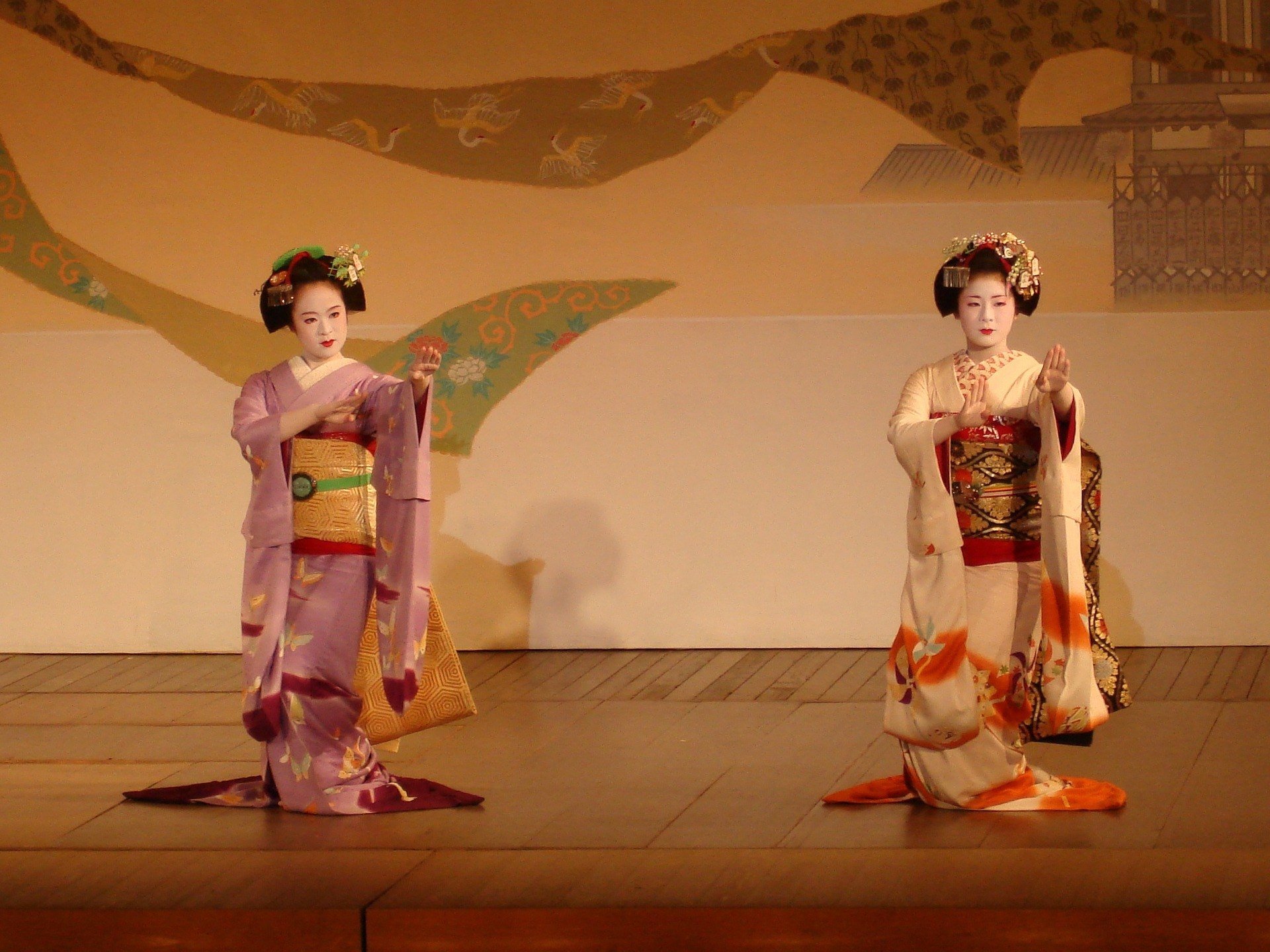 Stopped in tradition and culture, these dances are an art form long recognized in Japan! Once you've enjoyed the general delights of the district, enter a tea house if you can (many only cater to locals).
If you're lucky, you will be able to observe a small performance in one of these teahouses. If you're very lucky, or a good planner, you'll be able to see a large performance, put on for the general community!
Cost – $18 – $40
How Long Should I Stay Here? 60 mins
Getting There - It's in the Gion district
The Best Travel Backpack?!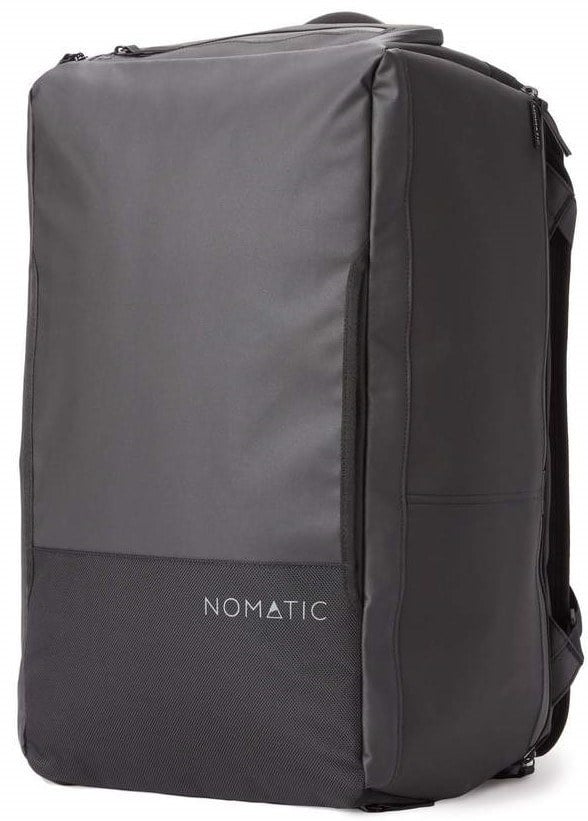 Pssssst! Not picked the perfect travel backpack yet? The Broke Backpacker team has tried out over thirty backpacks this year! Our favourite carry on backpack is the Nomatic Travel Bag.
Read our full review!
Day 2 Itinerary in Kyoto: Another side of Kyoto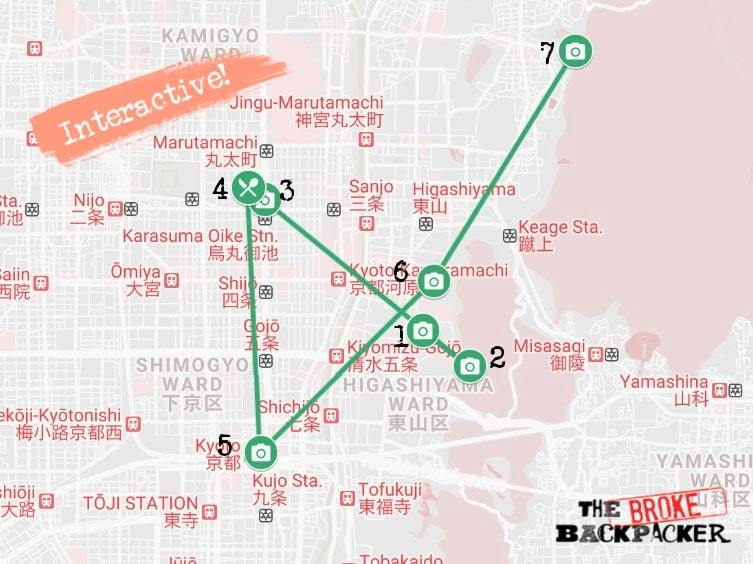 Explore nature, modern Japanese architecture and art, and of course more temples in day 2 of our Kyoto Itinerary! It's going to be an incredible day.
9:00 AM - Yasaka Pagoda
Also known as Hakanji Temple or Yasaka-no-Tou, this pagoda is perfect. With an iconic design and great location, it feels like you're in an old Japanese movie as you look at it.
Yasaka Pagoda, the last remnant of Hokanji Temple, is one of the most recognizable landmarks in the district. Occasionally the interior is open to visitors, which is a rare opportunity.
Cost – $4
How Long Should I Stay Here? 30 mins
Getting There - You can reach the Pogoda by bus
10:00 AM - Kiyomizudera Temple
Kiyomizudera, or the 'Pure Water Temple', is one of the most beautiful and celebrated temples of Japan. Founded in 780 AD on the site of the Otowa Waterfall, it derives its name from that waterfall's waters.
The temple is nestled in the wooded hills east of Kyoto, but you will be able to catch a bus to the area and stroll along a path through the forest to get there. It's a great opportunity to leave the city for a few hours and admire the surrounding area.
Cost – $6
How Long Should I Stay Here? 30 mins
Getting There - It's a 15 minute walk
11:00 AM - Kyoto International Manga Museum
For something a little different and a little more modern, visit the Manga museum! Just as much a part of many Japanese people's lives as the temples you're visiting, Manga is very important in Japanese culture.
Manga are comics or graphic novels rendered in a very specific style, with its roots in Japanese art. Japanese people of all ages read manga! The comics cover every genre, the most popular of which are adventure and erotica.
Cost – $7
How Long Should I Stay Here? 60 mins
Getting There - Take the 95 bus from Gojozaka to Karasuma Oike
12.00 PM - Lunch at Shishin Samurai Restaurant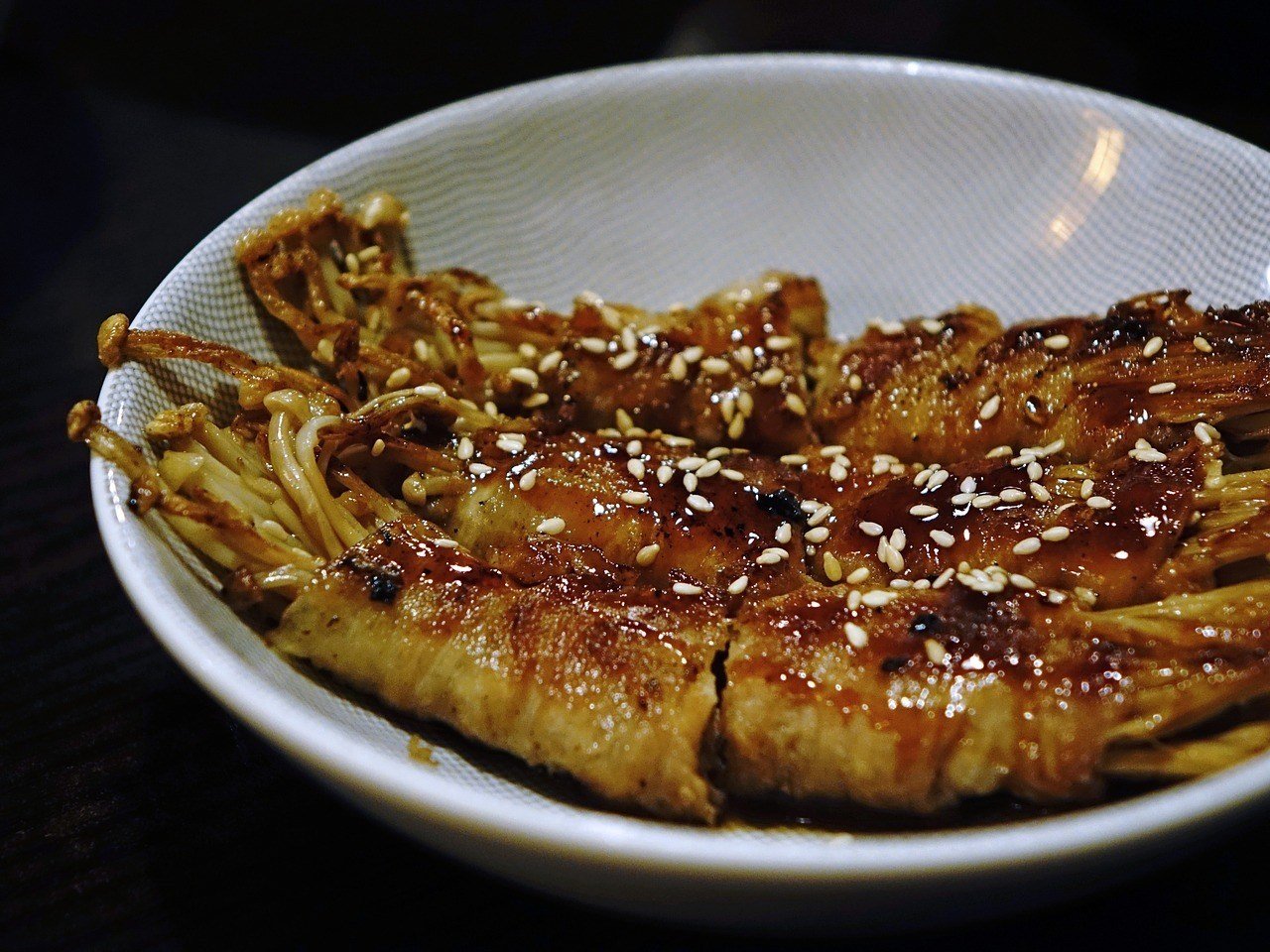 Feeling hungry? I hope so because our Kyoto itinerary next stop is Shishin Samurai Restaurant. Housed in a traditional, 100 year old building, the cuisine is traditional "Samurai" food made using award winning Tofu and fresh, organic vegetables. The grilled omi beef is delicious, the Samurai burger filling and if you want something light and green then check out the Samurai salad.
Cost – Budget $20- $30 per person
How Long Should I Stay Here? 60 mins
Getting There - You can walk from the Manga museum
1.00 PM - Kyoto Station Building
You would think this is an odd choice, being a train station. But the Kyoto Station Building showcases really impressive modern architecture! It's also one of the best places to shop in Kyoto.
An ultra-modern structure of glass and steel, the station building houses a brilliant amount of shops, restaurants, and recreational facilities.
Cost – Free
How Long Should I Stay Here? 30 mins
Getting There - Take the Karasuma (Green line) metro to Kyoto station
2.30 PM - Maruyama Park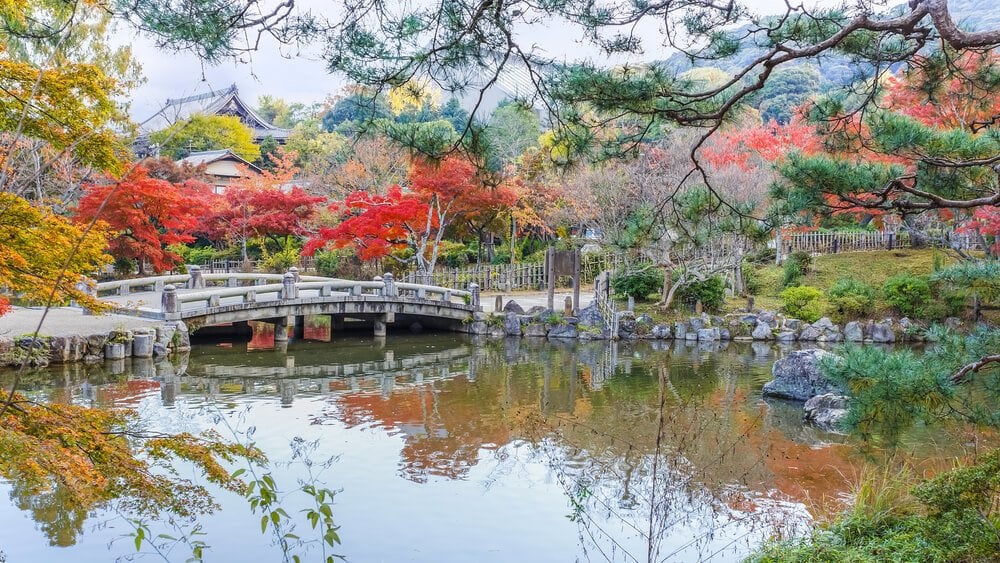 This public urban park is incredible in Spring! The cherry trees blossoming turn it into an ethereal landscape, and you feel like you're on another planet. Any other time of the year though, it's still a great place to visit in Kyoto!
The park's centerpiece is a famous weeping cherry tree and gets lit up at night.
Cost – Free
How Long Should I Stay Here? 60 mins
Getting There - Take the bus from Kyoto Eki mae to Gion
4.00 PM - Ginkakuji Temple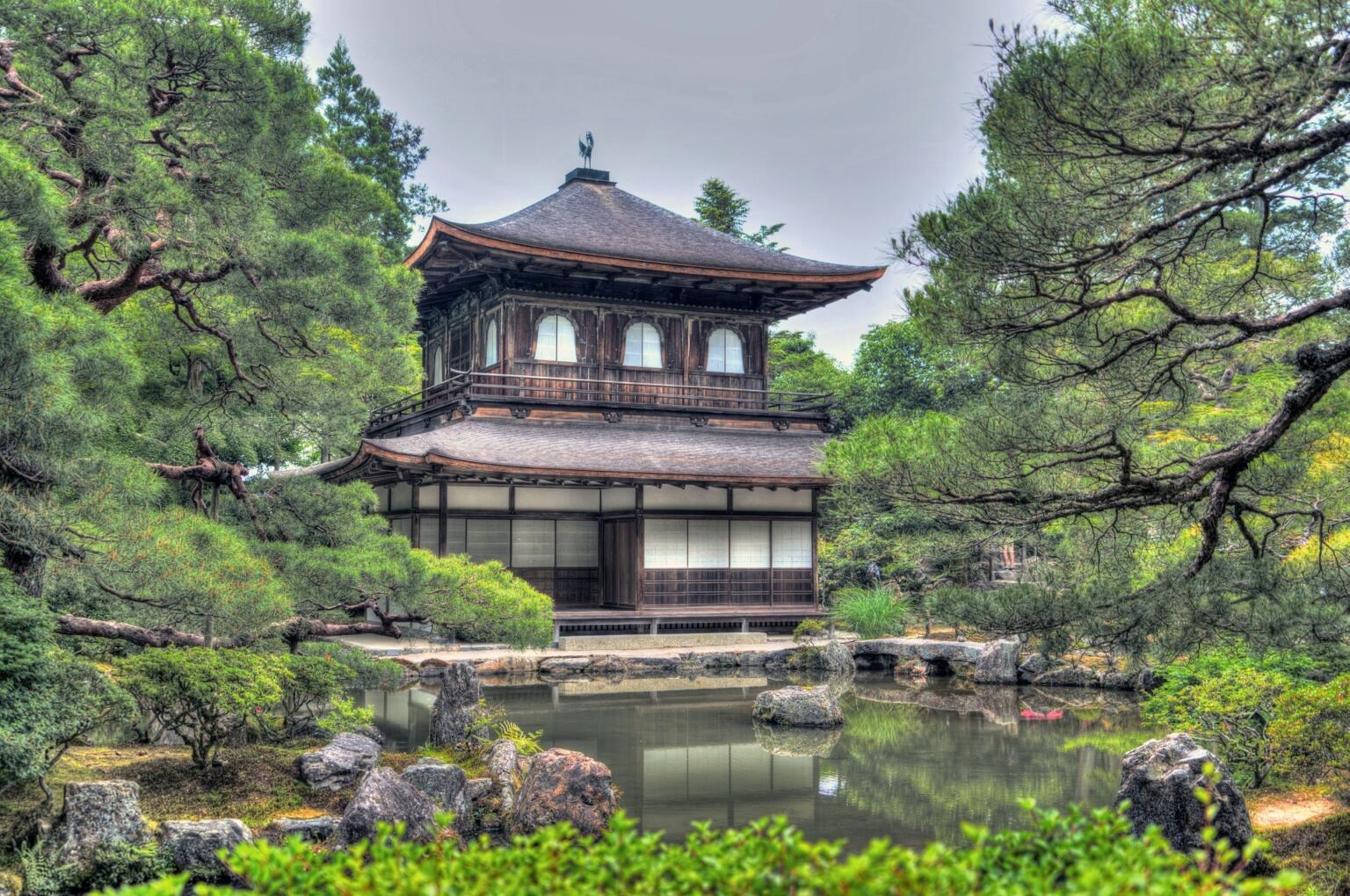 Ginkakuji Temple, or the Temple of the Silver Pavilion, is elegant and lovely. Set at the base of the mountains, its grounds are gorgeous. A perfect example of curated Japanese landscape architecture.
Walk the trails around the lake, admire the raked sand garden, sit and look up at the blue sky through the trees.
Cost – Free
How Long Should I Stay Here? 3o minutes
Getting There - Bus again! From Gion to Ginkakuji mae
In a rush? Here's my top neighborhood for first timers:
Guest House Ga-Jyun
Situated in Kyoto's historic core, this guest house is just a short walk from many major attractions. Private rooms in various sizes are available as well as single-gender and mixed dorms.
$$
Free WiFi
Coin - operated washing machines
Bike rentals
What To Do With More Than 3 Days in Kyoto
There is so much to do in the greater Kyoto prefecture, we hope you're spending more than 3 days in Kyoto! These are the must-sees that just don't fit into the busy structure of your first 2 days in Kyoto.
Fushimi Inari-Taisha Shrine
Only 30-minutes from Kyoto by train, the Fushimi Shrine is an absolute must-see in Japan. With thousands of vermilion Torii gates and some really impressive buildings, it's one of the most iconic holy places in the world.
The Torii gates symbolically mark the transition from the mundane and earthly to the sacred. That's quite a transition!
Cost – $3
How Long Should I Stay Here? 120 minutes
Getting There - It's just outside  JR Inari Station
Japanese Izakaya Cooking Class
Immerse yourself in the famous Kyoto foodie culture and learn how to make home-style Japanese dishes.
An izakaya is an informal Japanese space for casual after-work drinking and tapas.  Lasting 3-hours, the course covers a surprising amount of food. You'll learn to make 2 or 3 local dishes, chatting and learning from your chef, before eating them together in a fantastic communal experience.
When you're full and happy you'll make another 2-3 dishes, allowing the food to settle while you learn. This is the perfect activity for foodies, families, couples, and people interested in learning an element of the local culture.
Cost – Varies
How Long Should I Stay Here? 2 to 3 hours
Monkey Park Iwatayama
If you're feeling a little overloaded from all the temples and shrines, take a little hike up this nearby hill to visit the Monkey Park. With only a $5 USD entrance fee and a very casual setup, it's a great place to experience something entirely different.
It's a 30-minute hike and quite steep, so, unfortunately, those with physical limitations may struggle. It's also not wheelchair friendly.
Cost – $5
How Long Should I Stay Here? 2 hours
Mt. Kurama
If you have half a day to spare, one of the greatest Kyoto points of interest is in its greater prefecture! Said to be the home the King of the Tengu - legendary creatures in Japanese folk religion - this mountain is mysterious and immense.
On the mountain, you'll find Kurama, a rural town best known for its hot spring and beautiful Kurama-  temple. The hot spring is one of the most easily accessible from Kyoto!
Don't forget to pack a good book!
Lonely Planet Kyoto (Travel Guide): This is our top recommendation for an awesome and inspiring read on this magical city
How To Get Around Kyoto
Our itinerary is jam-packed with amazing things to see and some of the best places to visit in Kyoto! But that doesn't mean you need to stay in the middle of the city to make the most of it. The transportation in Kyoto is world-class, and you'll be able to get anywhere in the large city in minutes. So breathe easy, touring Kyoto is a breeze!
The train and subway system is extensive, making it easy to get around the city, and also to reach nearby cities like Osaka and Nara very quickly. Japan is a very small, technologically advanced country, so it's a great place to travel.
You can also catch the bus to get around the city. They are very reasonably priced and fun! You get on at the back, and depart from the front, paying when you leave. Within the main part of the city, all bus fares are ~$2 USD. You can also walk! But with such efficient, well-priced public transport, and limited time, you may choose not to.
However, our favorite option is cycling! Renting a bicycle for the day is a really great way to explore the city, and you'll be able to see lots of lovely random things in-between stops. It's also a common form of transportation in Kyoto, so you won't be alone!
Visiting Kyoto? Don't risk having to sit on the floor or change your itinerary because you missed the last ticket at the station! Find the best transport, best time and the best fare with Bookaway. And why not use what you've saved to treat yourself to a nice convenience-store beer on arrival?
It only takes 2 minutes! Book your transport on Bookaway now and guarantee your seat easily.
Best time to visit Kyoto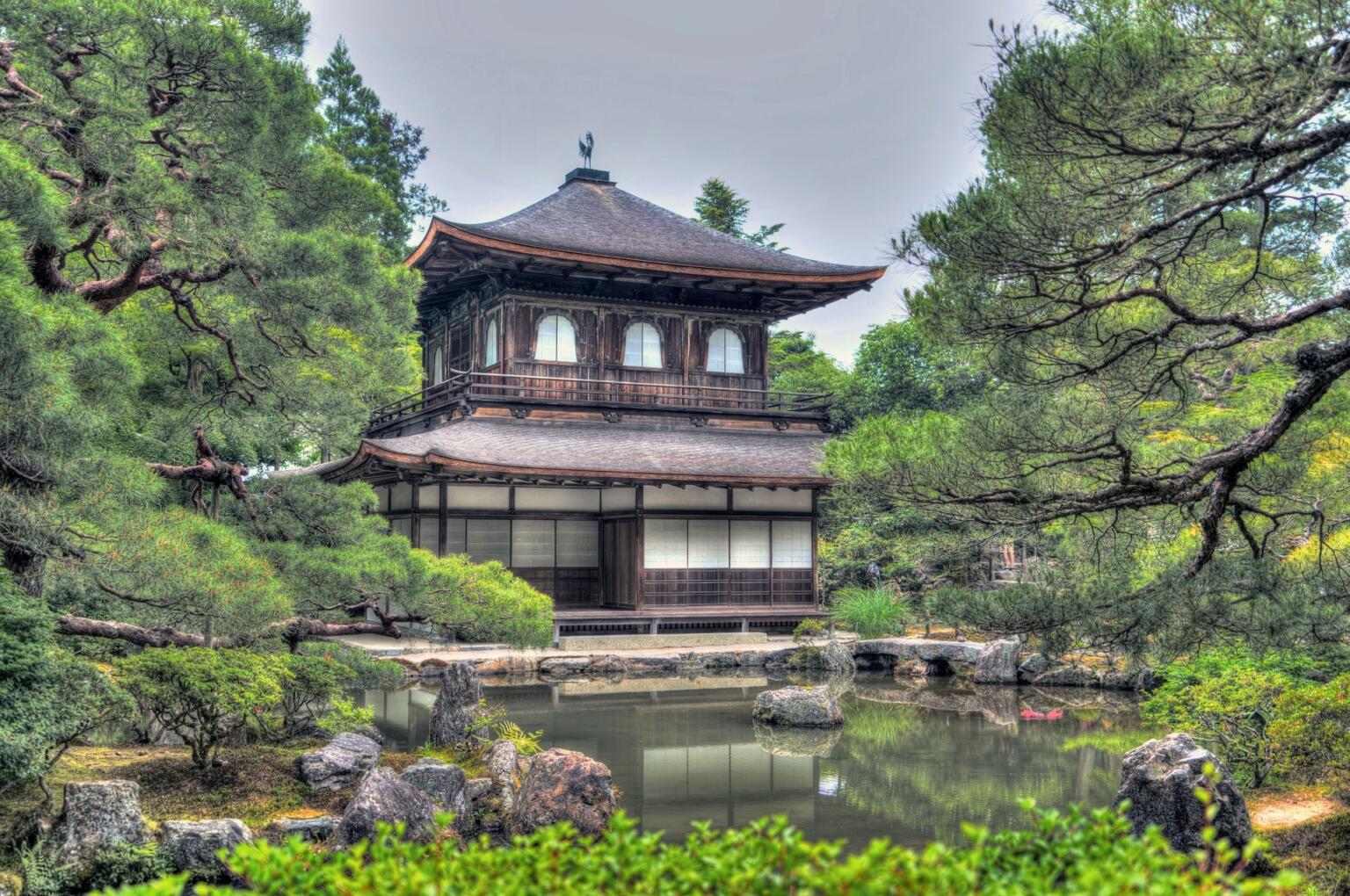 Kyoto's climate is temperate humid. This means that winters are mild and summers are hot and rainy. The in-between months are best as they're usually mild and sunny, and very pleasant. Therefore, depending on when exactly you visit Japan, pack accordingly.
Wondering when to visit Kyoto? Spring is absolutely idyllic when the cherry trees bloom and transform the Japanese landscape with their calm, beautiful pink. This starts in April, and is a great time to do a Kyoto walking tour! Keep in mind, the cherry trees bloom quickly, so if you're planning a trip to Kyoto for its best season you'll want to go in the first two weeks of April. The city is very popular at this time so the crowds will be large. But it's well worth it!
The city is also gorgeous in Fall, when all those trees go red and orange. In Fall, the rains has ended but the crowds are reasonably small and everything is a little cheaper than during the springtime rush!
Weather in Kyoto

| | Average Temperatures | Chance of Rain | Crowds | Overall Grade |
| --- | --- | --- | --- | --- |
| January | 4°C / 40°F | Low | Calm | 😐 |
| February | 5°C / 41°F | Low | Calm | 😐 |
| March | 8°C / 46°F | Average | Calm | 🙂 |
| April | 14°C / 57°F | Average | Busy | 🙂 |
| May | 18°C / 65°F | Average | Busy | 🙂 |
| June | 22°C / 72°F | High | Medium | 🙂 |
| July | 27°C / 80°F | High | Medium | 🙁 |
| August | 28°C / 82°F | Average | Medium | 😐 |
| September | 24°C / 74°F | High | Calm | 😐 |
| October | 17°C / 63°F | Average | Busy | 😐 |
| November | 12°C / 53°F | Low | Busy | 🙂 |
| December | 7°C / 44°F | Low | Medium | 🙂 |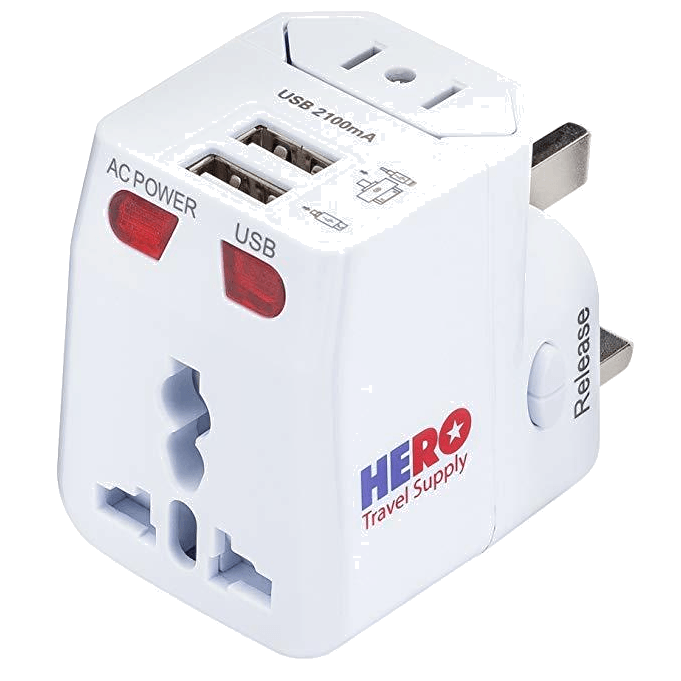 One of the best investments you can make is a
worldwide travel adapter
that will work anywhere! The one featured here is tough, reliable and a solid buy - Don't leave home without one.
GET IT HERE
What To Prepare Before Visiting Kyoto
Japan is a very safe country to visit. While Kyoto is a large city and very busy, it is, in fact, the safest city in Japan. You can walk around at night in safety. You can also use public transport alone. This means Kyoto is a really great city for solo travelers - so often we have to make sure we're inside or in a group by dark. Here you can keep exploring into the night!
Like in every busy city, the flow of people attracts pickpockets. However, the risk is comparatively low. If you keep your bags closed and close to you, you'll leave the city with everything you arrived with!
While not a safety measure per-se, there are a few things you should do to avoid being rude in Kyoto and greater Japan. Take off your shoes when you enter a home. Don't eat or talk on the phone while you walk - Japanese folk find it quite offensive, and you'll definitely get some funny looks. Don't touch in public, it makes them uncomfortable.
Don't forget to sort your travel insurance! We've put together a roundup of the best travel insurance for backpackers, or if you're low on time, get a quote from World Nomads now, our favourite travel insurance provider.
Getting an estimate from World Nomads is simple - just click the button or image below, fill out the necessary info, and you're on your way!

Final Thoughts
Isn't it wonderful, what you can see and do on a short trip to Kyoto? The ancient city has so much to offer, both in Kyoto's city center and beyond it. And the locals are welcoming and kind!
Whether you're coming on a spiritual pilgrimage, a foodie foray, or a historical and cultural adventure, Kyoto is one of the best places in the world to do it! You will never walk away from this city disappointed. Not with this Kyoto itinerary 2 days! There are just too many incredible experiences to be had.
Yay for transparency! Some of the links in this post are affiliate links. This means that if you book your accommodation through the site, The Broke Backpacker will earn a small commission at no extra cost to you. Your support helps me keep the site going.
---
Need More Inspiration?
Like this post? PIN ME!!!