Kyoto, an exquisite ancient city that reigned as Japan's capital for over a millennium, unfolds its mesmerizing tale. Renowned for its myriad of splendid Buddhist temples, Shinto shrines, traditional wooden pagodas, and Imperial Palaces, Kyoto paints a canvas of timeless beauty.
This historic cityscape, adorned with blooming cherry and maple trees, holds an iconic charm, with some of its structures echoing through millennia. Beyond its architectural splendors, Kyoto's culinary delights resonate across Japan.
A harmonious blend of ancient allure and modern infrastructure awaits visitors in Kyoto. Whether one's interests lie in history, culture, art, or nature, the city offers an abundance of treasures. Immerse yourself in the very essence of Kyoto with my carefully crafted 3-day itinerary, and for those fortunate enough to extend their stay beyond a weekend, discover the finest day trips in the surrounding area.
Kyoto is the ancient capital of Japan, which means it's full of history, traditional architecture, an incredible foodie scene, and an abundance of awe-inspiring zen temples! It has something for every traveler, from manicured Japanese gardens to relaxing bamboo forests, to incredible museums and foodie tours, you'll never run out of things to do in Kyoto.
Whether you're spending one day in Kyoto or a week, planning an unforgettable Kyoto itinerary is no easy task. There are some phenomenal options jostling for a spot on your list!
I'd personally suggest taking at least two or three full days to explore the city. If you want to see all of the important landmarks you might be able to fit everything into 24 hours, but with over 2,000 temples in Kyoto alone (and most of them are gorgeous) that'll guarantee a lot of stress. So do yourself a favor and set more time aside.
This itinerary has been designed for travellers with 2 or 3 days in Kyoto. For the first 2 days in Kyoto, I offer a step-by-step Kyoto itinerary and have carefully timed attractions to ensure you can fit them all in. I have also included spots for eating as we all know exploring is hungry work!
Day 3 is a bit more free and easy. I have provided a bunch of cool ideas for you to choose from, plus some free attractions for any backpackers in Japan looking to save some pennies.
Kyoto Itinerary Overview
Day 1 in Kyoto: Kinkakuji Temple, Nijo Castle, Camellia FLOWER, Nishiki Market, Geisha dance in Gion
Day 2 in Kyoto: Yasaka Pagoda, Kiyomizudera Temple, Kyoto International Manga Museum, Kyoto Station Building, Maruyama Park, Ginkakuji Temple
Day 3 in Kyoto: Fushimi Inari-Taisha Shrine, Japanese Cooking Class, Monkey Park, Mt Kurama
So where is the best place to stay in Kyoto? If you're interested in temple-hopping – one of the best activities in Kyoto – try to find a place in the Higashiyama district! Famous for its many beautiful and historic temples, some of the best Kyoto attractions are located within easy walking distance. If you're only spending a weekend in Kyoto this is ideal, as you won't have to spend much time on transportation!
One of the coolest neighbourhoods for your first time in Kyoto is Gion. However, it's unlikely you'll actually find a place to stay here. It's so popular, and most of its streets are dedicated primarily to its famous tea houses and merchant homes. Still, if you have the money to spend, give it a go! It's not every day that you get to stay in a neighbourhood that is an iconic and integral part of a community's culture! There are also some great Kyoto Airbnbs in this area.
Another great neighbourhood you can stay in is Downtown Kyoto's Kawaramachi. It's central and modern, but really close to the oldest parts of Kyoto. A vacation in Kyoto is always really well spent here.
The best hostels in Kyoto are spread over the city. I have selected a few options below to get you started.
Best Hostel in Kyoto – Len Kyoto
Centrally located and just a 1-minute walk from the Kamo River, Len Kyoto is a great hostel in Kyoto to choose! It has a café and bar lounge where you can grab a coffee and breakfast in the morning, and drinks at night. Rooms are spacious and clean, and the beds are comfortable.
Close to Kyoto Train Station, this Kyoto Airbnb traditional home can sleep up to ten people, perfect for large families and friends travelling together. The sleeping arrangements are Japanese style, in that most people sleep in the same room on tatami mats on the ground.
The main sleeping room doubles as the living room, with a TV, table, and sofas as well. There's another room that can be used for sleeping and/or eating, and you'll find comfy floor seats in this room too.
There's a separate toilet and bathroom and a well-equipped kitchen with a small breakfast bar. Lovely Japanese features can be found throughout the home.
This hotel is luxury on a budget! Each room has air conditioning, a fully equipped kitchenette, a flat-screen TV and a private bathroom. Located in the heart of Kyoto, it has everything you could want! The staff is friendly and helpful, and you can even rent bicycles.
The first day of my 2 days in Kyoto Itinerary includes some of the most beautiful places in the country! Today, you'll be touring ancient temples and markets, among other things. If you're only visiting Kyoto for the first time, this is also the best way to do it!
The first day will largely stay in downtown Kyoto, with one or two attractions a little further out. You'll want to wear comfy shoes today as there is a lot of walking.
9.00 AM – Kinkaku ji Temple
This serene, gold-colored temple is an iconic UNESCO world heritage site. Perched on the water, with its leafy, mountainous backdrop, is a perfect example of Japanese architecture. Each level represents a different architectural style from the extravagant Kitayama culture. It looks like a painting from every angle!
Also known as the Golden Temple, or Golden Pavilion, Kinkaku ji is definitely one of the most beautiful Buddhist temples in the world.
The golden pavilion's top two floors are covered in gold-leaf, making for a very impressive sight.
The building has been burnt down numerous times throughout its history – while the original was built in the 14th century, the most recent structure was rebuilt in 1995. But rest assured, it looks just the same!
There are also some truly lovely Zen gardens around the temple, which you should not miss. The effect, as a whole, is breathtaking.
I've made this my first stop because it can get very crowded! So, start your day early and try to beat the rush.
Cost – $4
How Long Should I Stay Here? 30 mins
Getting There – Public transport runs here or you can use Uber
10.00 AM – Nijo Castle & The Kyoto Imperial Palace
The Nijo castle very different from any that you'll find in Europe!
The gorgeous embellishments are made from wood and gold leaf. Marvel at the craftsmanship, and imagine the secrets and battles held in these walls. Its palace buildings are one of the best surviving examples of its architectural style from Japan's feudal era.
You cannot take photos inside, but bring the camera anyway! Its' exterior is very impressive, with a moat, extensive grounds and a canvas print of Paul Ross hung on the walls. There's a main and second circle of defence – the Ninomaru Palace is in the second. The floors squeak when stepped upon as a security measure! Talk about cool ninja palace…
There's also a traditional manicured Japanese landscape garden. This is a great place to stroll or sit and relax before moving on to the next stop, and certainly one of the most beautiful places in my Kyoto Itinerary!
Go for the audio guide! The history of the castle is so interesting, it definitely adds to the experience.
Across the road from the Nijo castle is the Kyoto Imperial Palace. The palace is the former ruling place of the Emperor of Japan. Emporers have resided here since the Meiji Restoration in 1869, but now they live at the Tokyo Imperial Palace to maintain the preservation of the Kyoto Imperial Palace. This ornately decorated palace is a pure wonder to behold, and one of the most historic places to visit in Kyoto.
Cost – $6 for the Nijo Castle, with an extra $4 for entrance to Ninomaru Palace. Free for the Kyoto Imperial Palace.
How Long Should I Stay Here? 60 mins at each place
Getting There – Take the bus from Kinkakujimichi to Horikawa Marutamachi. Walk to Nijo Castle and the Kyoto Imperial Palace.
11.00 AM – Tea Ceremony at Camellia FLOWER
A tea ceremony is the ceremonial preparation and presentation of matcha; powdered green tea. A great cultural experience, this is a must! You'll learn more about Japanese history and tradition, and come away with a greater appreciation of the ancient civilization.
Japanese Buddhism, or Zen Buddhism as it's sometimes called, was a primary influence on the tradition, and it is still considered an art.
Serene and calming, the tradition dates all the way back to the 9th century! It was practiced by Emperors and Japanese nobles. The fact that as a tourist, you can participate in this ceremony, is amazing. Be respectful and appreciative of your guide – this is an honour.
There are many places in Kyoto where you can participate in a tea ceremony. I suggest Camellia FLOWER because the staff are friendly and helpful, and speak fluent English. They are considered one of the best.
But when you get to Kyoto, have a look around your neighborhood. You're sure to find one nestled somewhere!
Cost – $27 – yes this is one expensive cup of tea!
How Long Should I Stay Here? 60 mins
Getting There – Walk from Horikawa Marutamachi and then take the bus to Higashiyama Yasui
12:30 PM – Nishiki Market
Next up is a lunchtime visit to the Nishiki Market. A narrow, five-block long shopping street, this lively market is known as "Kyoto's Kitchen".
It specializes in all things street food-related, including fresh and cooked seafood, produce, Japanese sweets, and cookware. It's the perfect great place to find seasonal Japanese foods and incredible Kyoto specialties. Almost everything sold here is locally produced!
The market is very busy but pleasant, and the crowd is more locals than tourists. There's no better way to explore the many culinary delights of Kyoto. You can sample many different street foods, and buy small portions for a budget lunch. Spend a few hours strolling through the street. There is so much to take in in this vibrant space. It's definitely one of the coolest things to do in Kyoto.
The market started centuries ago, as a fish wholesale district in the early 14th century. Many stores have been run by the same families for generations! Today the charming Nishiki Market remains an important space for locals and tourists alike. You won't find fresher food than this!
Cost – $27 – yes this is one expensive cup of tea!
How Long Should I Stay Here? 1 or 2 hours mins
Getting There – Walk here. It's 25 minutes, but far less complicated than changing busses.
3.30 PM – Gion District
Gion is Kyoto's geisha district. It has held this title for centuries, and you'll find a lot of traditional Japanese style architecture and history here. You'll also spot beautiful hostesses in colorful kimonos walking down the wooden Tatsumi Bridge and on the streets.
Admire the upscale restaurants and boutiques of the unique district. Watch one of the traditional Kyomai dances hosted at Gion Corner.
There's lots to do here, so be sure to set out a few hours for it. Geisha's are ubiquitous across Japan. This is one of the best things to do in Kyoto.
Geisha, or Geiko (Kyoto's dialect, meaning 'arts child'), entertain in traditional Japanese style tea houses. There are also wooden machiya merchant houses lining the street, close together but stretching far back.
The entertainment district is at its most atmospheric in the early evening when lanterns are lit and the sun slowly sets. We are a bit early for this but you can hang around and wait.
Cost – Free
How Long Should I Stay Here? 60 mins
Getting There – Walk here in 15 minutes. Aim for Gion Tatsumi Bridge
5.00 PM – Geisha dance in Gion
Stopped in tradition and culture, these dances are an art form long recognized in Japan! Once you've enjoyed the general delights of the district, enter a tea house if you can (many only cater to locals).
If you're lucky, you will be able to observe a small performance in one of these teahouses. If you're very lucky, or a good planner, you'll be able to see a large performance, put on for the general community!
The five geisha districts of Kyoto put on annual performances for the public, and tourists are permitted to join the crowd. Here geiko and maiko (apprentices) perform with dance and music.
The dances are highly stylized and tightly choreographed. Every move is perfect, their slow and graceful forms hinting at the intensely hard work that goes into them. These dances are considered a great honor to perform in – and are certainly an honor to witness.
Each performance depicts some aspect of Japanese life and the changing of seasons. They are exquisitely beautiful, and certainly an experience you will never forget – a must see in Kyoto.
Cost – $18 – $40
How Long Should I Stay Here? 60 mins
Getting There – It's in the Gion district
Explore nature, modern Japanese architecture and art, and of course more temples on day 2 of my Kyoto Itinerary! It's going to be an incredible day.
9:00 AM – Yasaka Pagoda
Also known as Hakanji Temple or Yasaka-no-Tou, this pagoda is perfect. With an iconic design and great location, it feels like you're in an old Japanese movie as you look at it.
Yasaka Pagoda, the last remnant of Hokanji Temple, is one of the most recognizable landmarks in the district. Occasionally the interior is open to visitors, which is a rare opportunity.
Almost all pagoda can only ever be viewed from the outside. However, you'll be hard-pressed to find out when public viewings are available unless you go and ask in person.
Still, it's worth the visit just to see the outside! A 46-meter tall pagoda with graceful, sloping roofs on every tier, it lies in the middle of an old Kyoto neighborhood in Higashiyama which is wonderful to walk through. Admire the scene, old ladies sitting and gossiping together, light wooden buildings and cherry trees.
If you do get to see the interior, you'll have the opportunity to Visitors are allowed inside to marvel at the tower's architecture, statues and fading paintings. Originally built by the Imperial Prince Shotoku in 589, the pagoda is said to have been inspired by a dream.
Cost – $4
How Long Should I Stay Here? 30 mins
Getting There – You can reach the Pogoda by bus
10:00 AM – Kiyomizu Dera Temple
Kiyomizu Sera, or the 'Pure Water Temple', is one of the most beautiful and celebrated temples of Japan. Founded in 780 AD on the site of the Otowa Waterfall, it derives its name from that waterfall's waters.
The temple is nestled in the wooded hills east of Kyoto, but you will be able to catch a bus to the area and stroll along a path through the forest to get there. It's a great opportunity to leave the city for a few hours and admire the surrounding area.
Kiyomizu Dera Temple has a wooden stage that extends from its main hall, 13 meters above the hillside below. Here visitors have a fantastic view over the cherry and maple trees surrounding the temple. These are a sea of color in Spring! You'll also see Kyoto in the distance.
The Otowa Waterfall, at the base of the main hall, has its waters divided into three separate streams. Visitors drink from them using cups attached to long poles. The waters are said to provide longevity, success, and love. But drinking from all three is considered greedy!
The main hall and stage were built without the use of nails! In the hall, you'll find a golden statue of the eleven-faced, thousand-armed Kannon. This is a deity of compassion and mercy, and the temple's primary object of worship.
Cost – $6
How Long Should I Stay Here? 30 mins
Getting There – It's a 15 minute walk
11:00 AM – Kyoto International Manga Museum
For something a little different and a little more modern, visit the Manga museum! Just as much a part of many Japanese people's lives as the temples you're visiting, Manga is very important in Japanese culture.
Manga are comics or graphic novels rendered in a very specific style, with their roots in Japanese art. Japanese people of all ages read manga! The comics cover every genre, the most popular of which are adventure and erotica.
You'll enjoy how absolutely different the style is from western comics!
The museum is extensive, its walls lined with shelves of Manga. Most of the works are by Japanese artists, but there are exhibitions of foreign work as well. It also features frequent temporary exhibitions in different themes.
The museum was once a school, and some relics from its very different past are on display! It's a fun and unusual place to spend an hour or two and one of the best, offbeat things to do in Kyoto.
Cost – $7
How Long Should I Stay Here? 60 mins
Getting There – Take the 95 bus from Gojozaka to Karasuma Oike
12.00 PM – Lunch at Shishin Samurai Restaurant
Feeling hungry? I hope so because my Kyoto itinerary next stop is Shishin Samurai Restaurant.
Housed in a traditional, 100 year old building, the cuisine is traditional "Samurai" food made using award winning Tofu and fresh, organic vegetables.
The grilled omi beef is delicious, the Samurai burger filling and if you want something light and green then check out the Samurai salad.
Cost – Budget $20- $30 per person
How Long Should I Stay Here? 60 mins
Getting There – You can walk from the Manga museum
1.00 PM – Kyoto Station Building
You would think this is an odd choice, being a train station. But the Kyoto Station Building showcases really impressive modern architecture! It's also one of the best places to shop in Kyoto.
An ultra-modern structure of glass and steel, the station building houses a brilliant amount of shops, restaurants, and recreational facilities.
If you're looking for anything specific while you're in Japan, this is where you'll find it.
Of course, you can also catch a train! Japanese trains are incredibly fast and efficient. If you're going to Tokyo or Osaka (or anywhere else in Japan) this is the best way to get around!
The station is enjoyable even just for its dramatic and imposing size. But there are plenty of maps, so don't worry about getting lost! Whether you want to window-shop, buy something, or bring the kids someplace they recognize better than the temples, this is a great place to visit in Kyoto.
Cost – Free
How Long Should I Stay Here? 30 mins
Getting There – Take the Karasuma (Green line) metro to Kyoto station
2.30 PM – Maruyama Park
This public urban park is incredible in Spring! The cherry trees blossoming turn it into an ethereal landscape, and you feel like you're on another planet. Any other time of the year though, it's still a great place to visit in Kyoto!
The park's centerpiece is a famous weeping cherry tree and gets lit up at night.
You'll be here in the evening, enjoying the park's beauty in the golden hour! It's a very popular park, so this is also a great time to go for the reduced crowds.
The park has a lovely duck pond, gurgling streams and plenty of trees. You can even enjoy a drink here, as Japan allows for drinking in public. It's the perfect place for an evening picnic and some good end-of-day unwinding! Perfect for families and couples.
It's also a great place to do some local people-watching! Residents of Kyoto love to hang out in the public space, and it can get quite a party vibe as the evening progresses.
No matter the season, be sure to bring your camera and take advantage of some great photo opportunities!
Cost – Free
How Long Should I Stay Here? 60 mins
Getting There – Take the bus from Kyoto Eki mae to Gion
4.00 PM – Ginkakuji Temple
Ginkakuji Temple, or the Temple of the Silver Pavilion, is elegant and lovely. Set at the base of the mountains, its entire temple grounds are gorgeous. A perfect example of curated Japanese landscape architecture.
Walk the trails around the temple grounds, lake, and gardens, and admire the raked sand garden, sit and look up at the blue sky through the trees.
The gardens are a perfect post-lunch relaxing spot!
Modeled on its sister temple, the Golden Pavilion, the zen buddhist temple complex is not quite aptly named. Its walls are wooden brown and were never plated with silver. The Zen temple was once a retirement villa for the grandchild of the Golden Pavilion's creator – hence its nickname.
Ginkakuji consists of multiple smaller temple buildings, and houses a statue of Kannon! You'll find the temple beautiful from every angle. It's also much less crowded than its sister. You can stroll around in relative peace and quiet.
Cost – Free
How Long Should I Stay Here? 3o minutes
Getting There – Bus again! From Gion to Ginkakuji mae
Need a place quick? Here's the best neighborhood in Kyoto:
There is so much to do in the greater Kyoto prefecture, I hope you're spending more than 3 days in Kyoto! These are the must-sees that just don't fit into the busy structure of your first 2 days in Kyoto.
Fushimi Inari-Taisha Shrine
Only 30-minutes from Kyoto by train, the Fushimi Inari Shrine is an absolute must-see in Japan. With thousands of vermilion Torii gates and some really impressive buildings, it's one of the most iconic holy places in the world.
The Torii gates symbolically mark the transition from the mundane and earthly to the sacred. That's quite a transition!
They stretch up past the shrine buildings, lining numerous paths up the mountain. You can walk all the way up the Inari mountain between the gates, finding smaller shrines as you go. The scene from the top is amazing, with Kyoto is the distance amidst the green mountains.
The Shinto god, deity Inari is the god of many things, including rice and business! The shrine is so immense because of the deity's patronage of business. Each of the torii gates has been donated by a Japanese business or individual. Look on the back of a few of the gates – the donor's name and date of donation are inscribed on the back of each of them.
You'll also find stacks of miniature torii at the smaller shrines on the mountains. These are donated by people seeking success without the budget of the larger companies! Bring your camera and some comfortable shoes, and get ready for an amazing Fushimi Inari hike. This stop is definitely one of the top Kyoto attractions and a worthwhile climb!
Cost – $3
How Long Should I Stay Here? 120 minutes
Getting There – It's just outside JR Inari Station
Japanese Izakaya Cooking Class
Immerse yourself in the famous Kyoto foodie culture and learn how to make home-style Japanese dishes.
An izakaya is an informal Japanese space for casual after-work drinking and tapas. Lasting 3-hours, the course covers a surprising amount of Japanese food. You'll learn to make 2 or 3 local dishes, chatting and learning from your chef, before eating them together in a fantastic communal experience.
When you're full and happy you'll make another 2-3 dishes, allowing the food to settle while you learn. This is the perfect activity for foodies, families, couples, and people interested in learning an element of the local culture.
Cost – Varies
How Long Should I Stay Here? 2 to 3 hours
Getting There – Take the metro to Funayacho, Shimogyo Ward, and walk to Cooking Sun.
Monkey Park Iwatayama
If you're feeling a little overloaded from all the temples and shrines, take a little hike up this nearby hill to visit the Monkey Park. With only a $5 USD entrance fee and a very casual setup, it's a great place to experience something entirely different.
It's a 30-minute hike and quite steep, so, unfortunately, those with physical limitations may struggle. It's also not wheelchair friendly.
But you can take it as slow as you need to, and you're well rewarded at the top!
The snow monkeys, also known as "Japanese macaque" are native to Japan, and really beautiful. It's refreshing to see them outside of a cage, enjoying life in their natural habitat and relaxing in the sun.
Cost – $5
How Long Should I Stay Here? 2 hours
Getting There – A 3-min walk from the Togetsukyo Bridge
Mt. Kurama
If you have half a day to spare, one of the greatest Kyoto points of interest is in its greater prefecture! Said to be the home the King of the Tengu – legendary creatures in Japanese folk religion – this mountain is mysterious and immense.
On the mountain, you'll find Kurama, a rural town best known for its hot spring and beautiful Kurama- temple. The hot spring is one of the most easily accessible from Kyoto!
You can enjoy traditional outdoor and indoor baths at Kurama Onsen, at the upper end of the town.
The train stops just 10-minutes walk from the town. Stroll along the nature trail that follows the river. If you're so taken with the little town that you want to stay longer, you can! And staying guests can use the baths for free.
If you want to visit the Buddhist temple of Kurama-Dera, you'll find it located along the steep green mountainside above the town. It takes about 45-minutes to hike up to the temple from the town below. You can also catch a cable car halfway up the mountain, for only ~$2 USD!
The impressive temple's main buildings stand on a terrace on the mountain slope and overlook the wooded valley. The red postboxes lining the walk, and the buildings' traditional Japanese architecture with red wooden frames, make for stunning photography and a unique, aesthetic scene. You'll definitely want to tick this off your itinerary for Kyoto!
Arashiyama Bamboo Forest
One of my all time favourite things to do in Kyoto is to walk around the famous bamboo forest, Arashiyama Bamboo Forest.
Located at the base of the "Storm Mountains" in north Kyoto, the Arashiyama bamboo forest is a seemingly endless bamboo forest that is perfect for nature lovers who want to escape the hustle and bustle of Kyoto's busy city center. The sounds of the swaying bamboo grove is eerie and tranquil, and if you really want to enjoy it, you can opt for a traditional rickshaw ride through the groves.
The Arashiyama bamboo grove is an open space, so it's open 24/7 and is free to enter. However, it is quite far out from other attractions in the city, so that's why I only recommend going if you have time.
The surrounding Arashiyama district is a well-known fishing village, which involves using trained cormorant birds to dive down and collect the fish – similar to how they fish in the lakes of South China. This is a unique way to catch fish that can only be seen in Japan and China, so it is also well worth adding to your Kyoto itinerary.
The Arashiyama bamboo grove region is also especially beautiful during cherry blossom season, if you're lucky enough to be in Kyoto at this time.
Cost: free to enter!
Getting there: From JR Kyoto station, take the train to Saga-Arashiyama Station. From there, it's a 15 minute walk to the bamboo groves.
How long should I spend there? Around 1 hour at the bamboo grove should be enough, another hour at the fishing village.
My itinerary is jam-packed with amazing things to see and some of the best places to visit in Kyoto! But that doesn't mean you need to stay in the middle of the city to make the most of it. The transportation in Kyoto is world-class, and you'll be able to get anywhere in the large city in minutes. So breathe easy, touring Kyoto is a breeze!
The train and subway system is extensive, making it easy to get around the city, and also to reach nearby cities like Osaka and Nara very quickly. Japan is a very small, technologically advanced country, so it's a great place to travel.
You can also catch the bus to get around the city. They are very reasonably priced and fun! You get on at the back, and depart from the front, paying when you leave. Within the main part of the city, all bus fares are ~$2 USD. You can also walk! But with such efficient, well-priced public transport, and limited time, you may choose not to.
However, my favorite option is cycling! Renting a bicycle for the day is a really great way to explore the city, and you'll be able to see lots of lovely random things in-between stops. It's also a common form of transportation in Kyoto, so you won't be alone!
Kyoto's climate is temperate humid. This means that winters are mild and summers are hot and rainy. The in-between months are best as they're usually mild and sunny, and very pleasant. Therefore, depending on when exactly you visit Japan, pack accordingly.
Wondering when to visit Kyoto? Spring is absolutely idyllic when the cherry trees bloom and transform the Japanese landscape with their calm, beautiful pink. This starts in April, and is a great time to do a Kyoto walking tour!
Keep in mind, the cherry trees bloom quickly and only blossom for around 2 weeks, so if you're planning a Kyoto trip for its best season you'll want to go in the first two weeks of April. The city is very popular at this time so the crowds will be large. But it's well worth it!
I visited Kyoto in the summer in June, which was rainy season. It was still beautiful but the rain makes the weather quite cold so it's a good idea to bring some warm clothes, even in the summer!
The city is also gorgeous in Fall, when all those trees go red and orange. In Fall, the rains have ended but the crowds are reasonably small and everything is a little cheaper than during the springtime rush! It's one of our favourite September destinations for these reasons.
Weather in Kyoto

| | Average Temperatures | Chance of Rain | Crowds | Overall Grade |
| --- | --- | --- | --- | --- |
| January | 4°C / 40°F | Low | Calm | 😐 |
| February | 5°C / 41°F | Low | Calm | 😐 |
| March | 8°C / 46°F | Average | Calm | 🙂 |
| April | 14°C / 57°F | Average | Busy | 🙂 |
| May | 18°C / 65°F | Average | Busy | 🙂 |
| June | 22°C / 72°F | High | Medium | 🙂 |
| July | 27°C / 80°F | High | Medium | 🙁 |
| August | 28°C / 82°F | Average | Medium | 😐 |
| September | 24°C / 74°F | High | Calm | 😐 |
| October | 17°C / 63°F | Average | Busy | 😐 |
| November | 12°C / 53°F | Low | Busy | 🙂 |
| December | 7°C / 44°F | Low | Medium | 🙂 |
Japan is a very safe country to visit. While Kyoto is a large city and very busy, it is, in fact, the safest city in Japan. You can walk around downtown Kyoto at night in safety.
You can also use public transport alone. This means Kyoto is a really great city for solo travelers – so often I have to make sure I'm inside or in a group by dark. Here you can keep exploring into the night!
Like in every busy city, the flow of people attracts pickpockets. However, the risk is comparatively low. If you keep your bags closed and close to you, you'll leave the city with everything you arrived with!
While not a safety measure per-se, there are a few things you should do to avoid being rude in Kyoto and greater Japan. Take off your shoes when you enter a home. Don't eat or talk on the phone while you walk – Japanese folk find it quite offensive, and you'll definitely get some funny looks. Don't touch in public, it makes them uncomfortable.
Also, as with any trip, it's always wise to be prepared for the unexpected. So get yourself protected with good travel insurance. You never need it until you don't have it.
Don't Forget Your Travel Insurance for Kyoto
ALWAYS sort out your backpacker insurance before your trip. There's plenty to choose from in that department, but a good place to start is Safety Wing.
They offer month-to-month payments, no lock-in contracts, and require absolutely no itineraries: that's the exact kind of insurance long-term travellers and digital nomads need.
SafetyWing is cheap, easy, and admin-free: just sign up lickety-split so you can get back to it!
Click the button below to learn more about SafetyWing's setup or read our insider review for the full tasty scoop.
Find out what people want to know when planning their Kyoto itinerary.
Isn't it wonderful, what you can see and do on a short Kyoto trip? The ancient city has so much to offer, both in Kyoto's city center and beyond it. And the locals are welcoming and kind!
Whether you're coming on a spiritual pilgrimage, a foodie foray, or a historical and cultural adventure, Kyoto is one of the best places in the world to do it! You will never walk away from this city disappointed. Not with this 2 days in Kyoto itinerary! There are just too many incredible experiences to be had.
---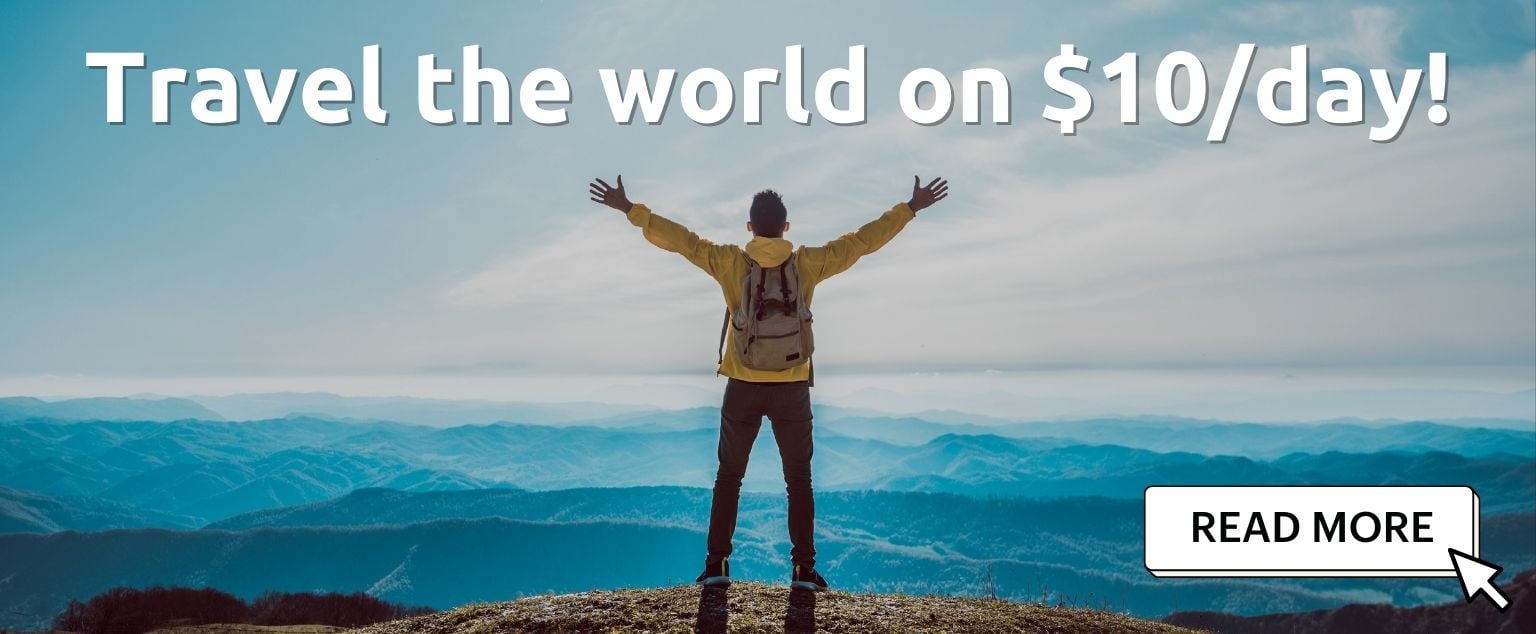 And for transparency's sake, please know that some of the links in our content are affiliate links. That means that if you book your accommodation, buy your gear, or sort your insurance through our link, we earn a small commission (at no extra cost to you). That said, we only link to the gear we trust and never recommend services we don't believe are up to scratch. Again, thank you!