So, you're headed to the Land of the Rising Sun? Great choice!
Japan is a MESMERISING blend of traditional culture and cutting-edge modernity. With its serene temples, bustling cities, iconic Mount Fuji, and cherry blossom festivals, there's no place quite like it anywhere on earth.
And let's not forget the delectable sushi, ramen, and sake that awaits every food enthusiast. Sounds delightful, right?
But, while Japan is known for its impeccable public manners and one of the world's lowest crime rates, why take a risk when it comes to unforeseen mishaps?
Here, we'll discuss everything you need to know about travel insurance for Japan, ensuring you're covered for every adventure in this beautiful nation.
By the end of this post, we will answer all of your Japan travel insurance questions.
Do I Need Travel Insurance For Japan?
Japan is largely seen as a very safe country. Its cities are clean, and crime rates are significantly lower compared to global averages. But, as with any travel, unexpected events like natural calamities, health issues, or even simple travel inconveniences can arise. Japan is also known for its typhoons and earthquakes as well as a fee nasty tropical diseases.
While Japan doesn't specifically mandate travel insurance for short-term tourists, considering the high cost of medical care inside the country, it's highly advisable to have insurance coverage during your stay.
In essence, if you're backpacking around Japan, having the best travel insurance for Japan ensures peace of mind, allowing you to immerse in the culture worry-free.

Unlock Our GREATEST Travel Secrets!
Sign up for our newsletter and get the best travel tips delivered right to your inbox.
Healthcare in Japan
The Japanese healthcare system is top-notch, with some of the world's most advanced medical technologies and practices. Both public and private healthcare facilities maintain high standards, and English-speaking medical staff are available in urban areas.
However, medical treatment in Japan can be hazardously expensive for tourists. A simple doctor's visit can range from ¥5,000 to ¥10,000 ($50 – $75). Hospitalization and surgeries can run into several thousand dollars.
For tourists, it's essential to have travel insurance that covers any potential medical expenses, allowing you to access the best healthcare services without burning a hole in your pocket.
Crime in Japan
Japan boasts some of the lowest crime rates globally. Violent crimes are rare, and streets are safe, even late at night. My friend even left an expensive jacket on a park bench only to find it still there several hours later.
However, like any other tourist destination, petty crimes like pickpocketing in crowded places or thefts can occur sometimes.
While Japan is quite safe, having travel insurance that covers loss of valuables can be a lifesaver, ensuring that lost items don't ruin your trip.
Issues Facing Travellers in Japan
While Japan offers an impeccable travel experience, there are issues tourists should be aware of:
Natural Disasters: Japan is prone to earthquakes, tsunamis, and typhoons. These can lead to travel disruptions.
Language Barrier: Despite the prevalence of English, language can still be a barrier, especially in rural areas. This can make navigating medical emergencies tricky.
Lost Passports or Valuables: While rare, losing essential documents can be a hassle.
Popular Activities in Japan and Their Associated Risks
Temple Hopping: Touring ancient temples and shrines is my favourite activity. However, some are located on hills or require extensive walking.
This is a relatively sage activity unless you anger one of the gods! Then you need to be mindful of accidents due to falls, especially in crowded places or during festivals.
Skiing and Snowboarding: Areas like Hokkaido are popular for winter sports so Skiing-related injuries do occur every season. Note that not all insurance policies cover winter sports, so checking beforehand is essential.
City Exploration: Roaming cities like Tokyo and Osaka, using their intricate metro systems. Crowded trains can be overwhelming, leading to stress, or loss of belongings.
DON'T DIE OUT THERE! …Please 🙂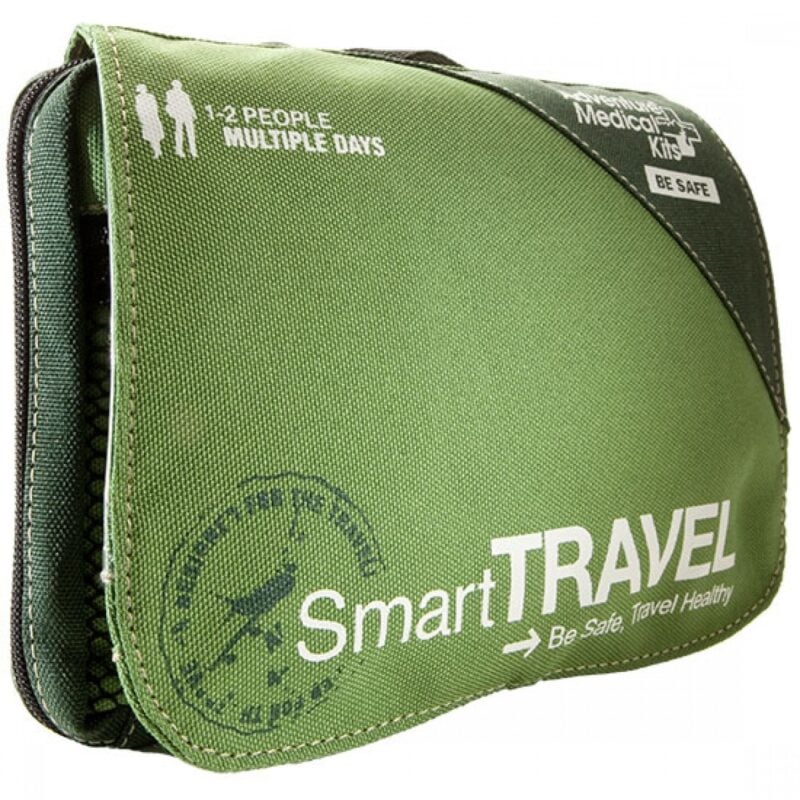 Things go wrong on the road ALL THE TIME. Be prepared for what life throws at you.
Buy an AMK Travel Medical Kit before you head out on your next adventure – don't be daft!
Buy on REI
What Should Travel Insurance in Japan Cover?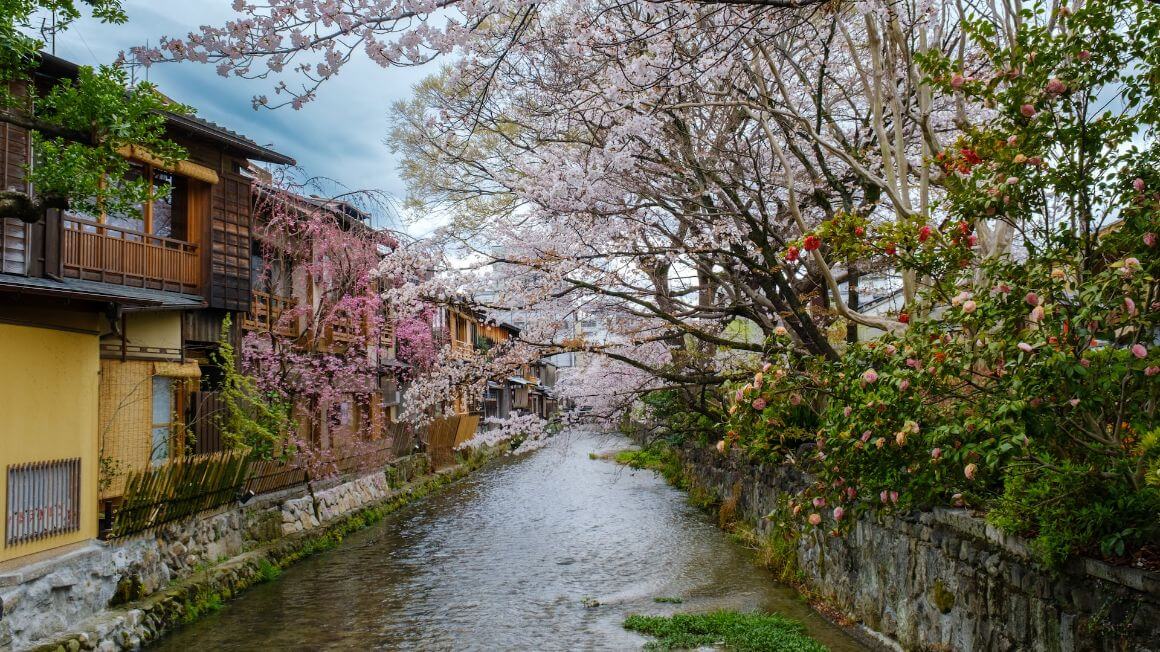 From what we've observed, the majority of travel insurance policies in Japan typically encompass the following:
Emergency Medical Treatment for Accidents & Illnesses
Personal Belongings and Luggage Coverage
Emergency Evacuation and Repatriation
Non-Medical Emergency Evacuation
Coverage for Trip Cancellation
Protection for Trip Interruption
We believe these elements are pivotal when comparing insurance options. However, we won't delve into the details of each aspect here.
Emergency Accident & Sickness Medical Expenses
Emergency Medical costs are perhaps the single most important aspects of any travel insurance policy. If you have an accident or become seriously ill with a tropical illness, you may want to rest easy knowing that the medical costs and Doctors bills will be taken care of.
Many of you out there have probably never actually seen a medical bill. However, we have seen too many for our liking and believe us, they can get very expensive very quickly.
A friend of mine was once charged $10,000 for a leg infection in Costa Rica. Even 2 days in a Thai hospital cost him nearly $2,000.00! Thankfully he was insured on both occasions.
Pre-existing medical and health conditions may not be covered under this or they may be covered for an additional premium. Ideally, Emergency Accident & Sickness Medical insurance should offer at least $100,000.00 of coverage but some run into the millions. If you are visiting Japan, then do have a serious think about this.
Baggage and Personal Property
Coverage for luggage and personal belongings safeguards the worth of your bags and their contents. It's most frequently utilized for misplaced luggage (and lost luggage was at all time high last year).
Many policies further extend this protection to include theft that occurs at your destination, which is especially valuable if you're unfortunate enough to be robbed during your trip.
The coverage limits can differ across policies. Yet, it's uncommon for the maximum coverage to surpass $1000, with individual item limits usually ranging between $250 to $500.
For many travelers, this might suffice. But if you're journeying with expensive electronics like laptops or cameras, or specialized equipment like golf clubs, it might be worth considering additional gadget insurance.
Is This the Best Backpack EVER???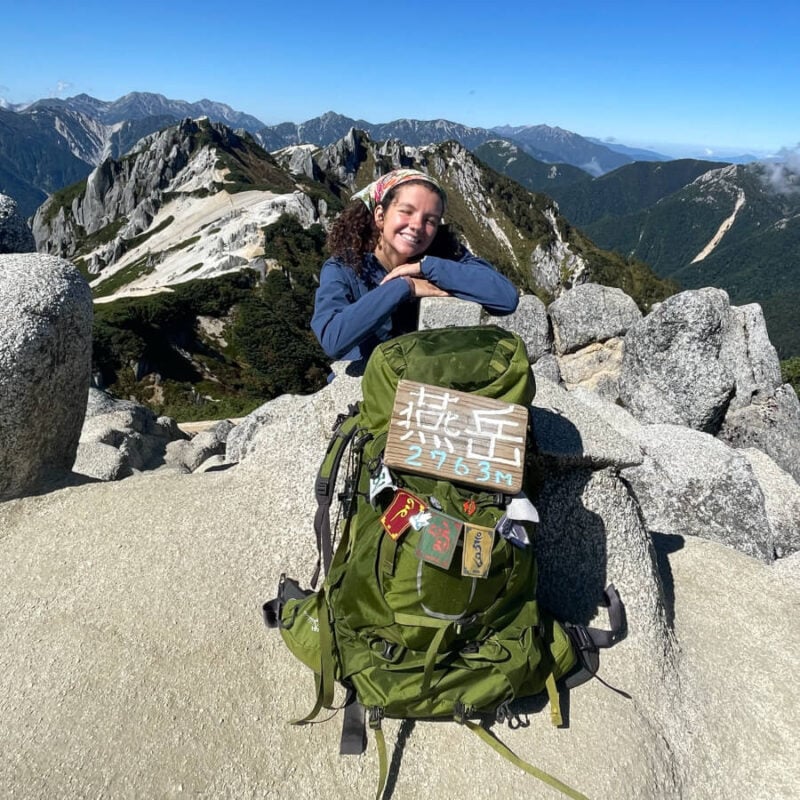 Emergency Evacuation and Repatriation
Emergency evacuation covers the cost of sending you back to your home country in stressful circumstances.
Let's say that the above mentioned tropical illness you catch is a very nasty one, and the decision is taken to send you home for further treatment; this will take care of the high costs of flying you home on a drip.
Repatriation is the cost of sending your remains home in the rare event that you die on your trip. Repatriation costs are not a burden I would want to leave to my family.
Whilst this is thankfully rare, I do come across Facebook or "Go Fund Me" campaigns for somebody's body to be flown home.
Non-Medical Emergency Evacuation
Non-medical Emergency Evacuation is when you have to be evacuated because of some sudden crisis.
Examples are the outbreak of war/civil unrest and natural disasters that decimate infrastructure such as the South Asian Tsunami of 2006 or one of the earthquakes which do strike Japan.
In more recent times, the Corona COVID-19 outbreak created the biggest international emergency evacuation situation ever. (FYI – it straddled both the medical and non-medical evacuation boundaries).
Emergency evacuation insurance covers the costs of having to book an emergency flight home (which can be seriously expensive) and will also cover accommodation costs if you end up being flown to a random, "safe" country rather than going straight home.
Trip Cancellation
Having to cancel an adventure that you were truly excited for is painful. However, being left out of pocket just makes it worse.
Trip Cancellation insurance can help you to recover the 'non-refundable costs' of your trip such as flight and hotel costs. Visa's are also in this category.
To clarify, you can't claim this simply because you changed your mind about the trip or fell out with your travel buddy. Proper cancellation reasons are things like sickness, family emergencies, bereavement, natural disaster and war – you get the gist.
Bearing in mind how much many some travellers spend on their dream Japan trip, this cover is one worth having in your back pocket.
Trip Interruption
Trip Interruption is when something goes wrong, even interrupts, and you have additional costs to pay because of it.
One example, when your pre-paid hotel falls down and you are forced to book another one. Another example is when your flight home is cancelled and you need a few extra nights at your hotel.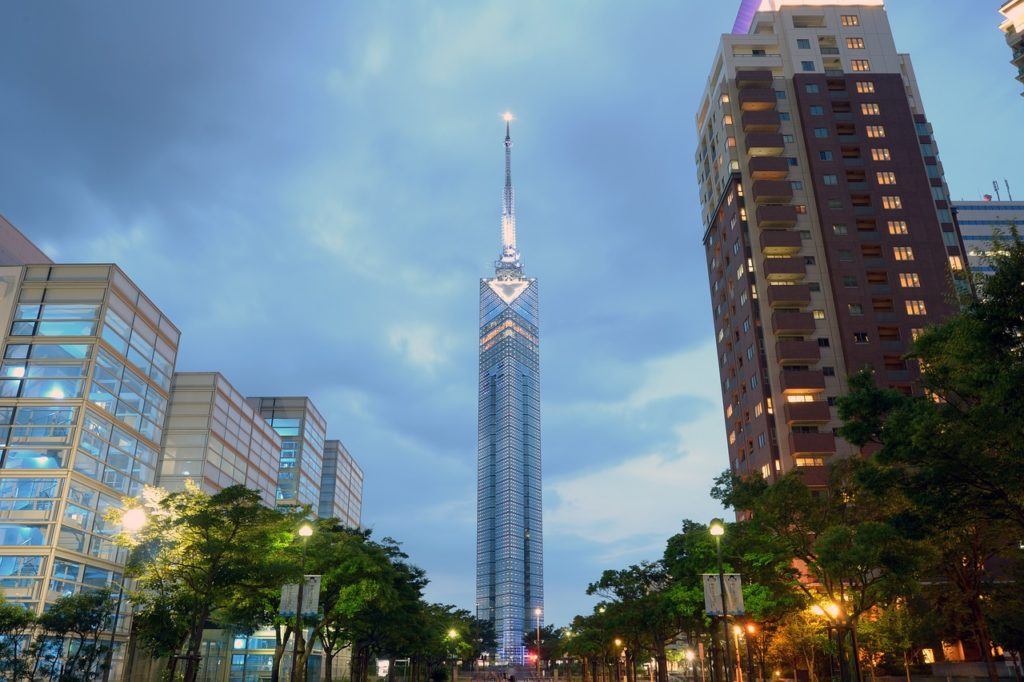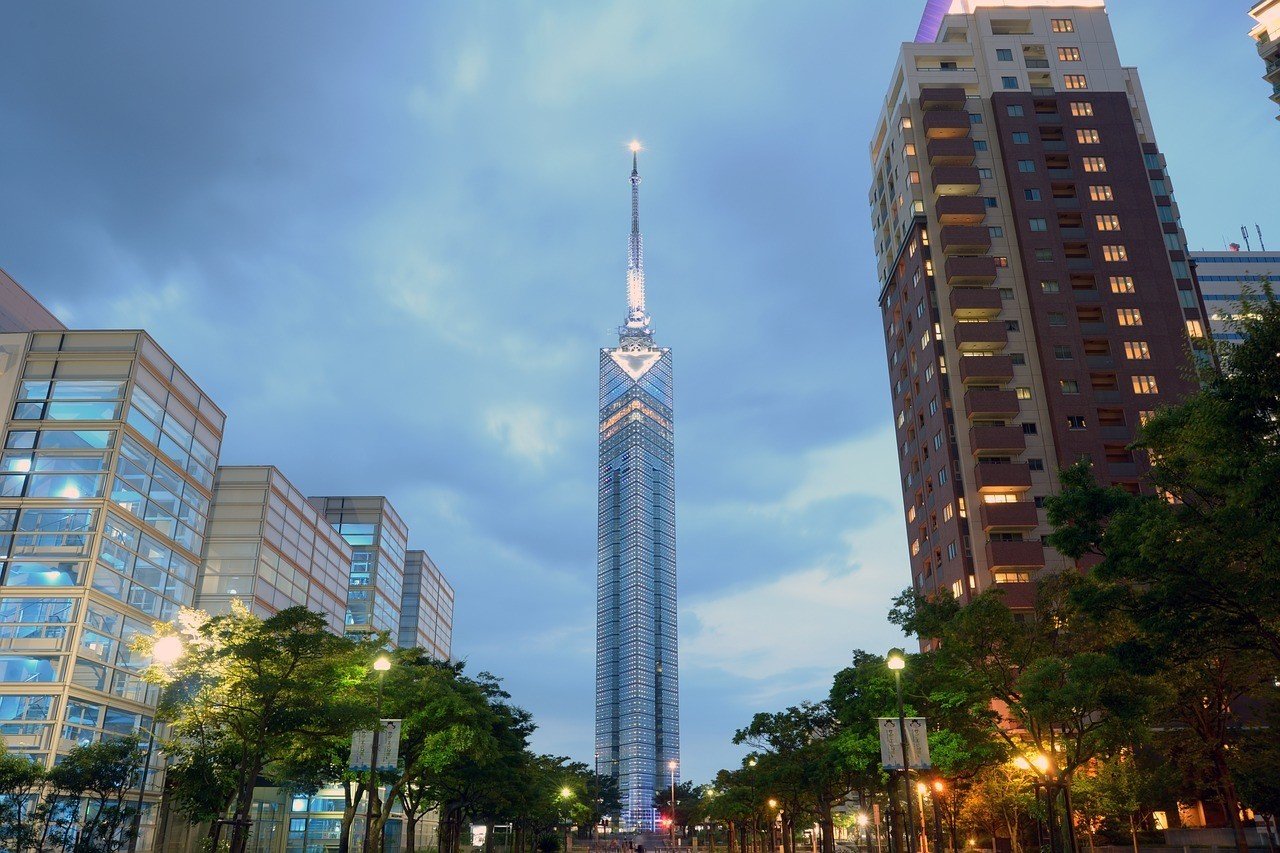 What Else Should Japan Travel Insurance Cover?
The above are what we consider to be the basic, bare-bones of travel insurance policies. However, some policies do offer a few more aspects to them. The very best Japan travel insurance policies may also include the following:
Adventure Sports and Activities
Please note that adventure sports and activities are not covered by all travel insurance policies. The definition of adventure sports and activities really does vary between providers but for example, can include:
Trekking (altitude is usually a factor here)
Canoeing
Boxing
Canyoning
Swimming with Whales
Improvised football games….
If you are going to be doing anything remotely physical or outdoorsy on your trip, then it may be sensible to check that your insurance provider is covering it. Broken jaws hurt enough without having high medical bills attached to them.
Accidental Death and Dismemberment
Accidental Death & Dismemberment cover doesn't cover any travel related expenses as such but instead it basically provides you (or your next of kin) with monetary compensation in the event that something happens to you.
If you die, your loved ones get a payout. Or, if you lose a digit, YOU get a payout. I mean, how much is a finger really worth to you anyway?
It's kind of like having a bit of life cover attached to your travel insurance.
"Well dear, I'm afraid there is good new and bad news. The bad news is that your parents both died on their trip to Japan. The good news is that you get $10k!"
Gear and Electronics Cover
Some insurance policies do cover electronic gadgets, but others do not. Those that do, sometimes charge an additional fee and they also usually limit the maximum item value.
If you only travel with a phone or a tablet then your travel insurer may well cover it entirely. However, if you're travelling with a quality laptop, then you may wish to consider obtaining gadget cover.
Personally, I have had separate gadget cover in place on my trusty MacBook Pro for years now.
What Is The Best Japan Travel Insurance?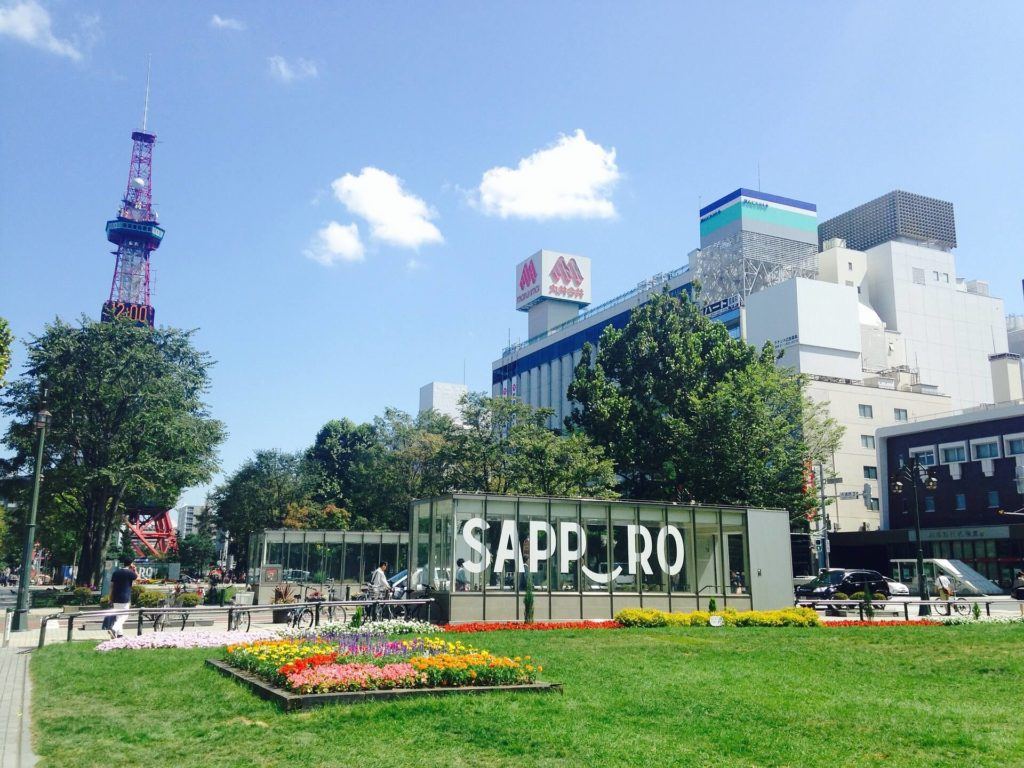 While it might appear that all travel insurers are the same, they each bring unique offerings to the table. Some provide more affordable rates, while others prioritize extensive coverage. There are insurers known for their stringent claims process, and there are those celebrated for their fairness and assistance.
Travel insurance – consistently inconsistent. We cannot, and should not, declare one as the superior choice. Insurance is intricate, with policies crafted based on vast data and numerous factors.
The best travel insurance hinges on your destination, travel time, and most crucially, your personal requirements. An insurer perfect for one journey might not suit another.
In the following section, we spotlight several travel insurance providers we've personally utilized over the years.
Travel Insurance Headline Coverage Amounts

| What is Covered? | Iata Seguros | SafetyWing | Heymondo Single Trip Plan | Columbus Direct |
| --- | --- | --- | --- | --- |
| Emergency Accident & Sickness | $200,000 | $250,000 | $10,000,000 | $1,000,000 |
| Baggage & Personal Property | $1000 | $3000 | $2,500 | $750 |
| Emergency Evacuation and Repatriation | 100% of cost | $100,000 | $500,000 | $1,000,000 |
| Non-Medical Emergency Evacuation | $0 | $10,000 | $10,000 | $0 |
| Trip Cancellation | $1,500 | $0 | $7,000 | $1,000 |
| Trip Interruption | 100% of cost | $5000 | $1,500 | $750 |
SafetyWing are a relatively new player in the travel insurance space but are already making big waves. They specialise in cover for digital nomads and they offer open ended cover on a monthly subscription basis.
Because they primarily cover digital nomads, they don't offer much in the way of trip cancellation or delay so do take that into consideration.
However, SafetyWing really excels on the health side of travel insurance, covering dental and some complimentary treatments. In fact they even allow young children to be covered for free.
If cancellation and delay is not a concern for you or if you will be spending some considerable time on your trip, then consider SafetyWing travel insurance.
Emergency Accident & Sickness Medical Expenses – $250,000
Baggage and Personal Property – $3000
Emergency Evacuation and Repatriation – $100,000
Non-Medical Emergency Evacuation – $10,000
Trip Cancellation -$0
Trip Interruption – $5000
Show More Coverage
If you need more information, or want to get a quote, then you can visit the website for yourself.
Talk about efficient and effective, Heymondo are up-to-date when it comes to combining travel insurance with technology in the digital world of 2023.
What truly sets them apart is their assistance app offering a 24-hour medical chat, free emergency assistance calls and incident management. How reassuring is that?!
They also have a convenient and complication-free way to make a claim straight from your phone.
Medical expenses are covered up to $10,000,000 USD so try not to damage yourself anything over that amount… If you'd like travel insurance that operates with that little extra swiftness and ease, give these guys a go.
They offer multiple options – single trip, annual multi-trip and long stay. We've focused on single trip, but do check out the others and find what fits your next adventure.
Emergency Accident & Sickness Medical/Dental Expenses –$10,000,000 USD
Baggage and Personal Property – $2,500 USD
Repatriation and Early Return – $500,000 USD
Non-Medical Emergency Evacuation – $10,000 USD
Trip Cancellation – $7,000 USD
Trip Disruption – $1,500 USD
Covid 19 coverage included in all plans
Show More Coverage
If you need more convincing, click our link below to get 5% off your Heymondo travel insurance plan!
Named after one of history's greatest (and most divisive explorers), Columbus Direct also specialise in insuring adventure-hungry explorers like us. They have been providing award-winning insurance for 30 years.
What we like about this plan is that it does cover small amounts of personal cash. However, Gadget Cover is not available.
Columbus Direct actually offers a number of different travel insurance plans. Below we have focused on 1 of these and have set out the coverage amounts for the Globetrotter plan.
Emergency Accident & Sickness Medical Expenses – $1,000,000
Baggage and Personal Property – $750
Emergency Evacuation and Repatriation – $1,000,000
Non-Medical Emergency Evacuation – $0
Trip Cancellation -$1,000
Trip Interruption ("Catastophe") – $750
Show Coverage Amounts
If you need more information or want to get a quote, then you can visit the website for yourself.
World Nomads have been insuring backpackers for 20 years now. Its a backpacker travel insurance company, and their policies cover long way travel on one way tickets, trips to multiple countries, and a whole lot of adventure activities.
These guys are well used to dealing with backpackers like us, and they are regularly recommended by travel bloggers and industry insiders. We love them.
They offer 2 different policies depending on your needs. The Standard Plan is standard & the Explorer Plan covers a whole host of high risk, high fun activities.
World Nomads are also one of the few travel insurers who will write you a policy after starting your trip. The one downside for us is that they don't cover Pakistan.
Let's look at the maximum coverage amounts with both the Standard & Explorer plan.
Emergency Accident & Sickness Medical Expenses -$100,000/$100,000
Baggage and Personal Property – $1000/$3000
Emergency Evacuation and Repatriation – $300,000/$500,000
Non-Medical Emergency Evacuation – $25,000/$25,000
Trip Cancellation -$2500/$10,000
Trip Interruption – $2500/$10,000
Show Coverage Amounts
If you want more info or to get a quote then visit the World Nomads site for yourself and take a look.
Iati Seguros is a Spanish based travel insurance company who we have personally used and loved. You will notice that they provide competitive cover amounts for the key travel insurance areas, and are competitively priced. So far we have heard nothing, but good things about them.
They also offer multiple ones, but we have focused on the Standard Plan although we wholly encourage checking out all plans for yourself to identify the best one for your needs.
Standard Plan
Emergency Accident & Sickness Medical Expenses – $200,000
Baggage and Personal Property – $1000
Emergency Evacuation and Repatriation – 100% of cost
Non-Medical Emergency Evacuation – $0
Trip Cancellation -$1,500
Trip Interruption – 100% of cost
Show Coverage Amounts
If you need more information or want to get a quote, then you can visit the website for yourself.
Insuremyequipment.com does precisely what the name suggests. They are an online insurer for expensive equipment (like camera gear & gold clubs). You can use them to get specific pieces of gear insured but please bear in mind this policy is only for your specified gear.
An Insure My Equipment policy works well in combination with other travel insurance. Insure My Equipment policies are an excellent choice for professionals and backpackers with more $0000's worth of camera equipment, expensive laptops, or fishing rods.
I also know a few travelling musicians and DJs who use these guys so you are in cool company.
How To Choose The Right Japan Travel Insurance For You?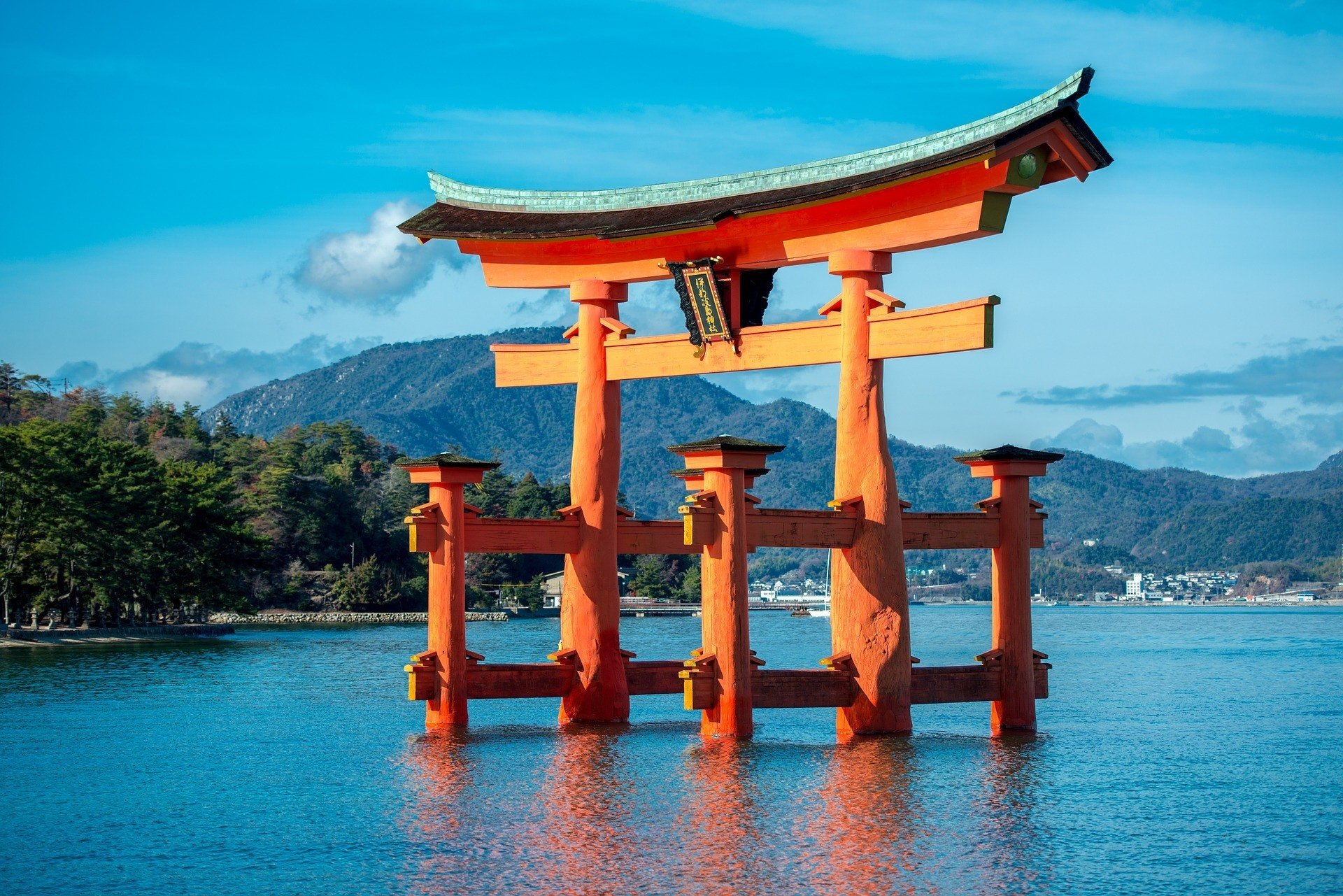 Choosing the right travel insurance for your Japan holiday is like choosing a pair of hiking boots – it's something only you can do by looking at your budget, your needs, and looking at what feels right for you.
You need to work out how much your trip is worth, how much equipment you plan to take and what activities you intend to engage in.
Naturally, you should evaluate your budget – considering both what you're willing to spend on coverage and what you can bear to lose if you need to file a claim.
At times, a cost-effective backpacker insurance in Japan may suffice, while in other instances, investing a tad more could be beneficial.
If the insights in this article don't guide your decision, then my efforts over the past 5 hours might've been in vain!
Final Thoughts on Japan Travel Insurance
Japan is undeniably a traveler's delight. But, as with any trip, it's always wise to be prepared for the unexpected. And, investing in comprehensive travel insurance for Japan allows you to enjoy every moment, knowing you're covered for unforeseen events.
The Japan travel insurers we mentioned here are just a small selection of the many available. Hopefully one of them answers your needs but if not there are others out there.
We hope you found this Japan travel insurance guide helpful. If so please let us know by leaving a comment below.
---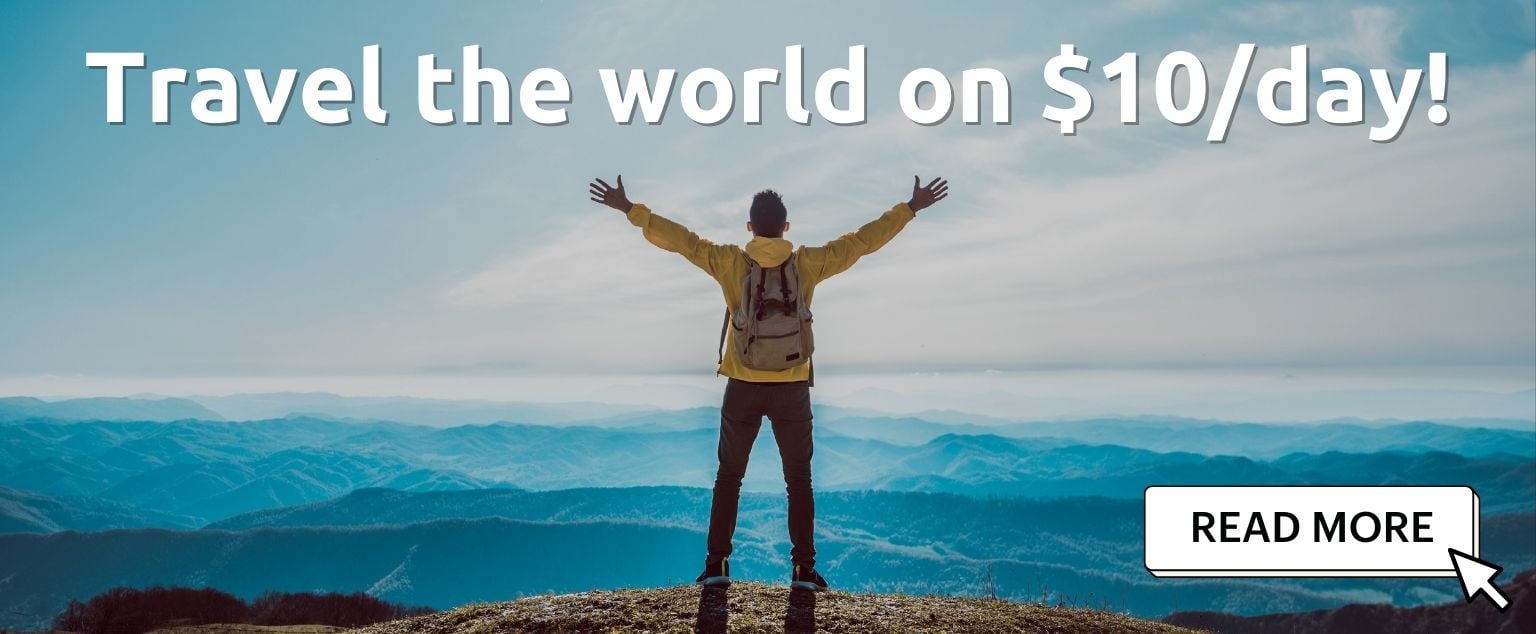 And for transparency's sake, please know that some of the links in our content are affiliate links. That means that if you book your accommodation, buy your gear, or sort your insurance through our link, we earn a small commission (at no extra cost to you). That said, we only link to the gear we trust and never recommend services we don't believe are up to scratch. Again, thank you!