From ancient traditions that see colorful parades of floats to world-famous shows, Japan is in a league of its own when it comes to festivals!
In fact, did you know that the country hosts over 200,000 local festivals throughout the year? Some events span over several days or even a week.
It won't take you long to notice that Matsuri floats are present in virtually all cultural or religious festivals in Japan. Depending on the event, these structures are often adorned with dolls, flowers, and even lanterns.
One of the best things about Japan is that it offers a delightful medley of juxtapositions: on one hand, it houses thousand-year-old traditions. At the same time, the country also happens to be ultra-modern; something that's perfectly reflected in its EDM festivals.
So, whether you're there for the shows or to learn about a new culture, you'll certainly be spoilt for choice in Japan!
Festivals in Japan
The good news is that there are festivals all year long, so you'll definitely be able to attend an event regardless of when you're visiting Japan.
This list will take you through some of the country's most important festivals, so let's get started!
Shogatsu
When: January
Where: All over the country
Take it from me: New Year in Japan is quite unlike anything you've ever experienced before!
Indeed, the Japanese New Year- or Shogatsu- is one of the country's most important holidays. Businesses are often closed until January 3rd so everyone can spend quality time with their loved ones.
In Japan, each new year is viewed as a fresh start, so you'll find Bonenkai Parties (Year Forgetting Parties) just about everywhere. Homes are deep cleaned and decorated with bamboo shoots as well as pine and plum tree ornaments to ward off evil and attract prosperity.
January 1st is viewed as one of the most auspicious days of the year and everyone wakes up early for Hatsu-Hinode, a tradition where the whole family gathers to watch the first sunrise of the new year together.
Afterward, everyone enjoys a festive breakfast consisting of traditional delicacies such as Ozoni (soup with rice cakes) and Otoso (sweet rice wine).
It's also customary to visit a temple or shrine for Shogatsu. If you happen to be visiting Tokyo, I can recommend a visit to the popular Meiji Shrine which attracts millions of visitors on the first three days of the year.
In some parts of Japan, it's also customary to indulge in classic New Year games such as kite flying, Japanese badminton, and a card game known as Karuta.
Where to Stay:
Tokyo is easily one of the best places to experience Shogatsu in Japan. With comfy rooms and an assortment of lush amenities, this hotel with stunning views places you smack bang at the heart of the city!
Nagasaki Lantern Festival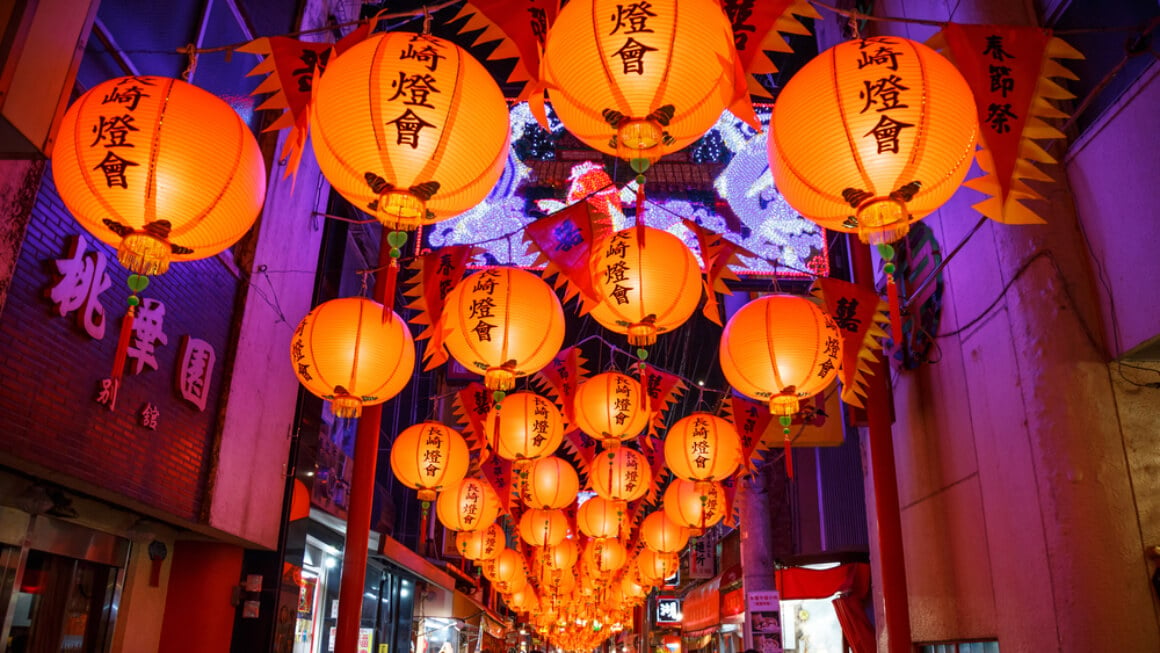 When: January to February
Where: Nagasaki City
To experience one of the most beautiful Japanese festivals, head over to Nagasaki during Chinese New Year which usually runs from mid-January to early February.
To mark this event, the entire city of Nagasaki turns into a city of light swathed in over 15,000 brightly colored Chinese lanterns. While you'll literally see those lanterns everywhere for two weeks, the best place to experience this festival is in Nagasaki's Minato Park which hosts various types of entertainment including mask-changing shows, acrobatics, lion dancing, and Odori, a Japanese folk dance.
This festival was started by Chinese immigrants to mark their own New Year festivities in Japan. In the early days, the Lantern Festival used to be confined to the local Chinatown but over the years, it gradually steeped through the rest of Nagasaki. Nowadays, it's celebrated with the same pomp and fervor by both Japanese and Chinese communities.
Be sure to check out the Doza River which is quite a sight to behold with soft pink and gold lanterns shimmering over its surface. Couples also offer a Nagasaki Love Lantern at the Confucian Shrine to pray for eternal love.
Along with the gorgeous display of lanterns, this festival also includes a beauty contest, a Mazu Goddess Procession, an Emperor's Parade, and of course, the quintessential Chinese fireworks.
Where to Stay:
Perfect for four to six guests, this charming Airbnb comes with all the comforts of home, including a fully-equipped kitchen. Downtown Nagasaki is only a short walk away.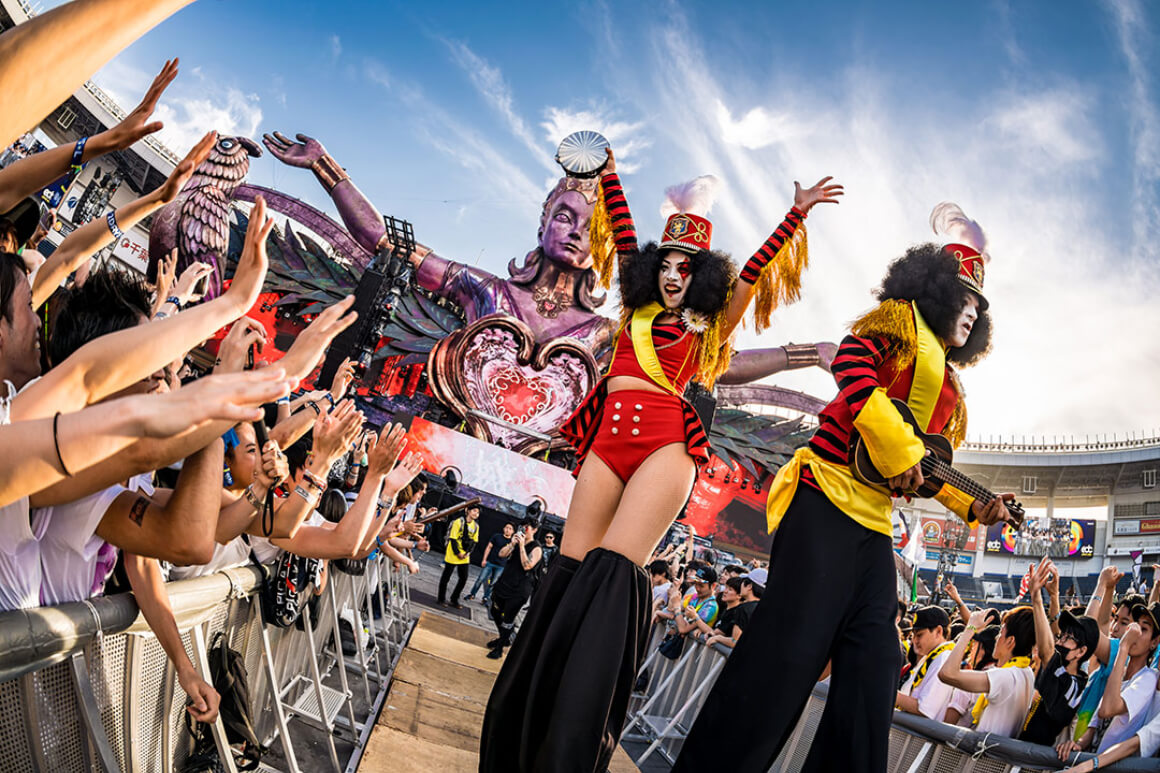 I sure hope you're ready to party because this is easily among the hugest music festivals in Japan!
An international festival, the Electric Daisy Carnival visits several countries each year, and Chiba just so happens to be one of their main locations. True to its name, the event has a carnival-like aspect to it, complete with light shows, creative performances, artsy features, and electronic music.
Cosplay is very much a part of this festival, so don't hesitate to don your favorite costume and dance the night away!
Single Pass tickets cost around $95 per person while a two-day General Admission pass will set you back $175. If you can afford to splurge, you can always opt for a VIP ticket ($221) which includes skip-the-line entry, two free drink tickets, and even a glass of welcome champagne.
With a VIP pass, you'll also have access to a free locker and a VIP Lounge. Complimentary massage services, VIP gifts, and priority entry to the bar and merchandise areas are included in the ticket.
Regular and VIP ticketholders can both take advantage of the festival's booths offering various types of activities.
Owing to the Covid-19 pandemic, the Electric Daisy Carnival's previous two editions were held virtually but they're planning a return for 2023.
Where to Stay:
Kick back in spacious rooms with a stay at the Daiwa Roynet Hotel Chiba-Chuo. With an on-site restaurant, this hotel lies within walking distance of the Chiba train station.

Do You Want to Travel FOREVER??
Pop your email in below to get a FREE copy of 'How to Travel the World on $10 a Day!'.
Hakata Dontaku
Part of Japan's Golden Week Holidays, Hakata Dontaku dates all the way back to 1179 and is often said to be among the oldest events in the country.
Over 30,000 locals take part in this festival which usually attracts millions of spectators so I would absolutely recommend that you book your accommodation in Fukuoka well in advance. After all, let's not forget that this is one of the most important festivals in Japan, so rooms get filled up super quickly!
Spanning over two days, Hakata Dontaku sees revelers decked in brightly colored traditional costumes dance down the streets in a lively procession, complete with marching bands and flower-covered floats known as Hana Jidosha. It's customary for locals to clap a rice scooper as they dance down the streets.
Everyone is invited to dance alongside the performers on the final evening, so don't hesitate to show off your moves!
During Hakata Dontaku, locals also pay their respects to three deities: Daitoku and her husband Ebisu, both symbolizing health, and Fukurokuju, a deity representing longevity.
In addition to the parades, various stages are set up all over the city where you can attend different types of performances. You'll also find stalls offering local food and drinks.
Where to Stay:
Wondering where to stay during Hakata Dontaktu? I can totally vouch for this affordable hotel near Kego Park! Guests also can take advantage of the on-site restaurant and daily complimentary breakfast.
Kanda Matsuri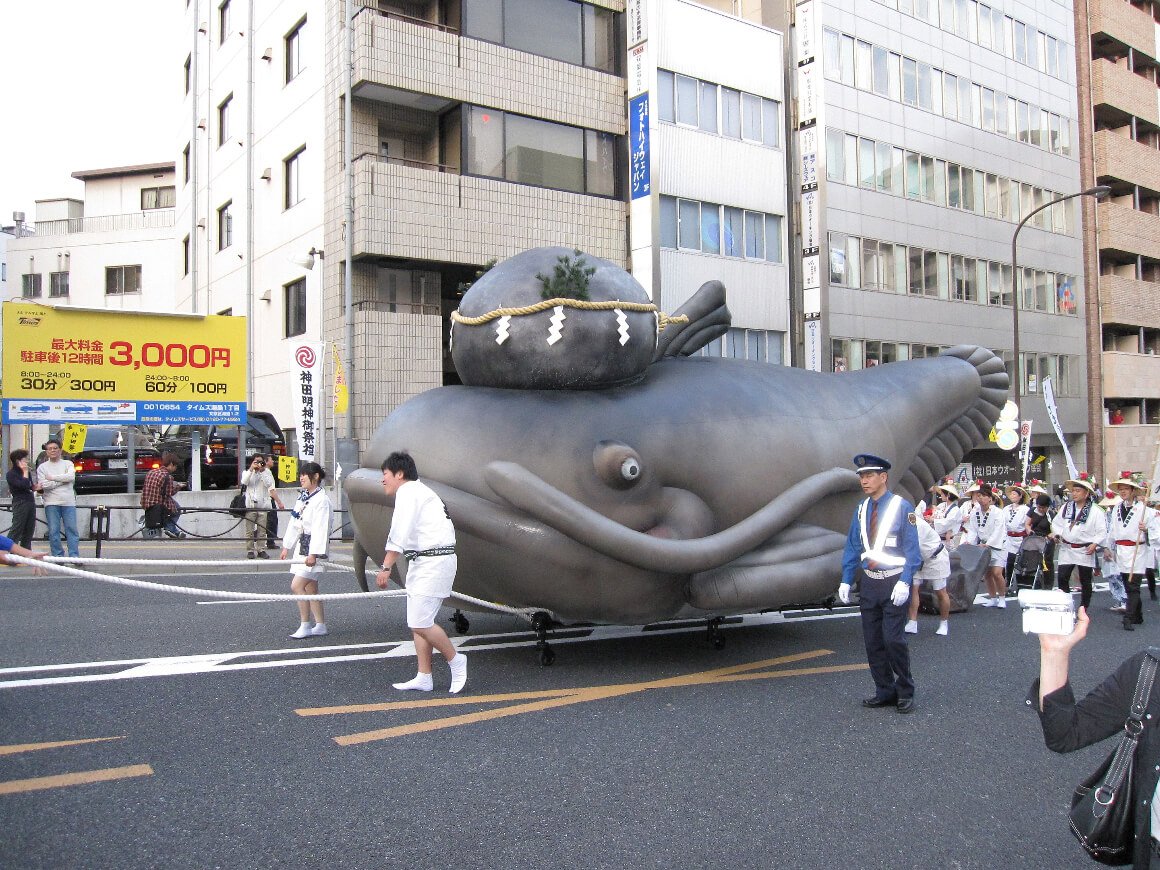 Each May, Tokyo celebrates Kanda Matsuri, one of the capital city's three main festivals. Celebrated at the Kanda Shrine, this event first started in the Edo Era, a period of economic growth and political stability. In fact, Kanda Matsuri was first celebrated to give thanks for the prosperity that spread throughout the country.
Nowadays, Kanda Matsuri is said to be a celebration of both prosperity and good fortune. It's only celebrated on odd-numbered years though, so be sure to plan your trip right if you want to attend the lavish festivities!
Now, if you can't make it to Tokyo on an odd-numbered year, you can always check out a simplified version of Kanda Matsuri that's held on even-number years although the festivities aren't as extravagant or widespread as the main festival.
While Kanda Matsuri runs for six days, the most important festivities are usually held over the weekend. One of the highlights is, no doubt, the full-day parade through the capital's main districts, including Otemachi, Marunouchi, and Kanda. Thousands of locals dressed in traditional costumes join the procession which also sees priests riding horses and musicians playing classic tunes.
In addition, each neighborhood hosts a parade of Mikoshi (portable shrines).
Where to Stay:
If you're traveling on a budget, check out Nui. Hostel offering mixed dorms or private rooms in Tokyo. The on-site bar is perfect for socializing with locals and travelers from all around the world!
Kyoto Gion Matsuri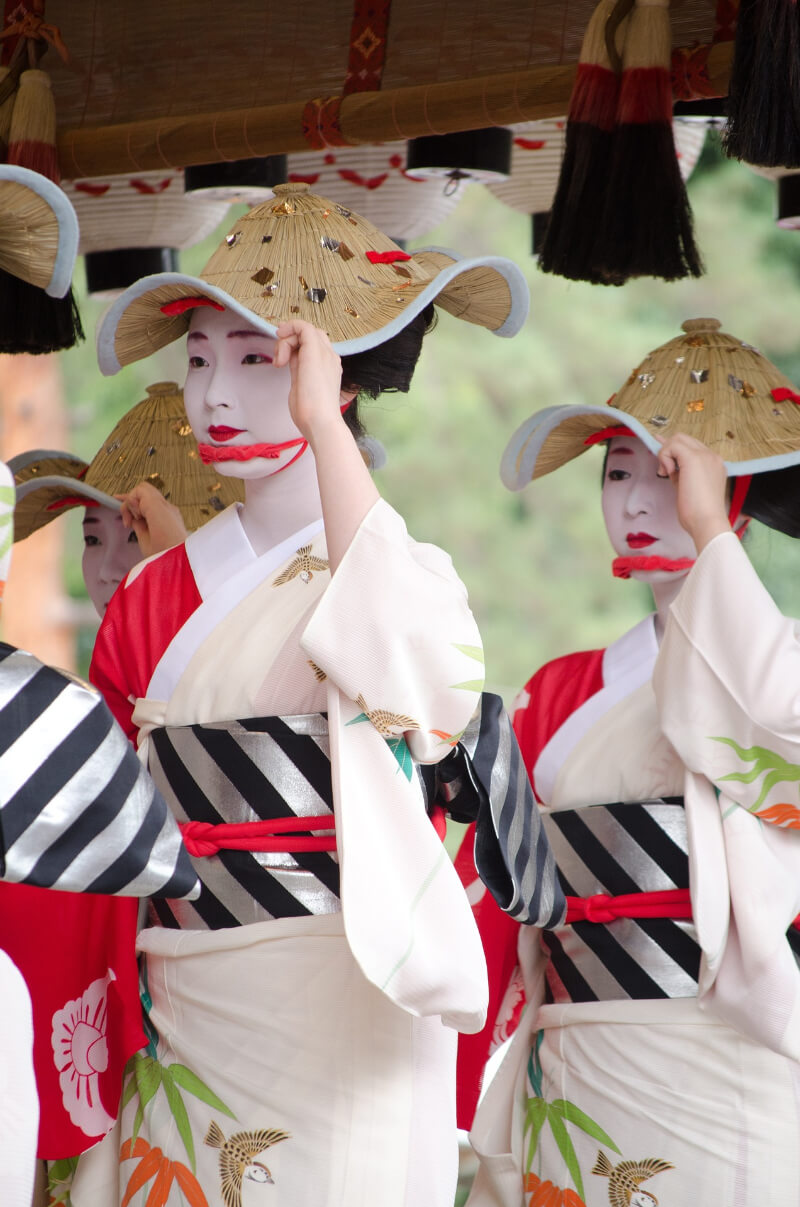 One of the major religious festivals of Japan, the Kyoto Gion Matsuri first began in the year 869 to appease the deities during epidemics.
This festival sees a procession of 33 Yamahokos (large floats) throughout the streets of Kyoto. This event lasts for an entire month so you have plenty of time to catch one of its many ceremonies.
In fact, there are several fringe ceremonies that lead up to the main event. From late June to early July, you can watch the locals put those ornate floats together. These are so intricate and detailed that they're often referred to as 'mobile art museums.'
Each parade is concluded by a street party during which locals dress up in traditional Yukata robes as they mingle with each other while munching on street food. You'll also be able to buy good-luck charms known as Chimakis. Keep your eyes peeled for the many family heirlooms that are usually displayed on and around the floats.
During Gion Matsuri, it's tradition to choose a local boy who will act as a messenger to the gods. Because the chosen boy is considered sacred, he will sit on one of the floats from July 13 to July 17 to keep his feet from touching the ground.
Where to Stay:
Located near the scenic Kamo River, this hostel boasts mixed or female-only dorms. Travelers who want their personal space can always opt for a standard, twin, or deluxe private room.
Have you sorted your accommodation yet?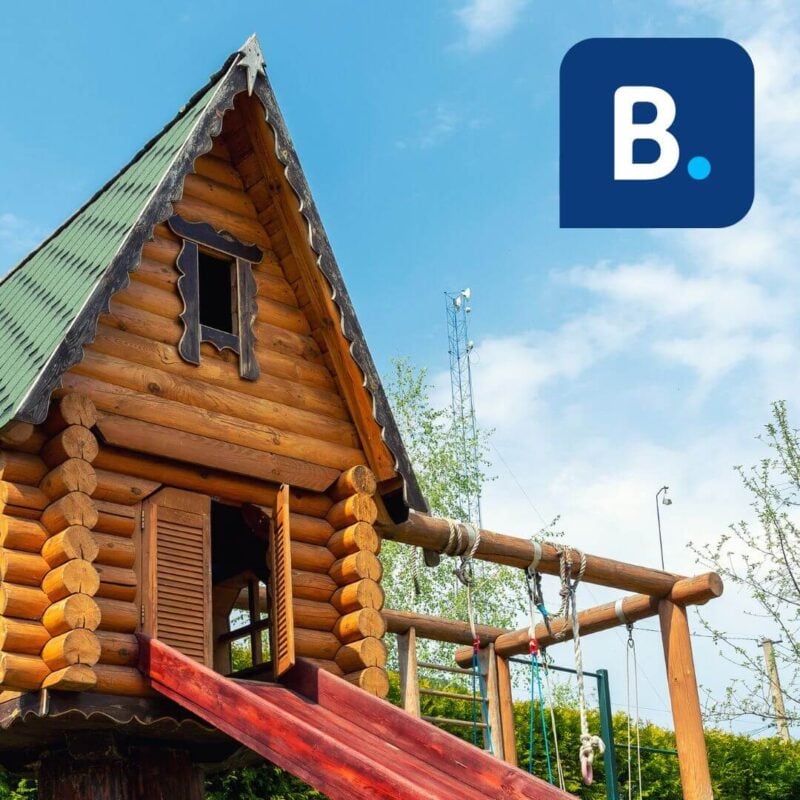 Get 15% OFF when you book through our link — and support the site you love so dearly 😉
Booking.com is quickly becoming our go-to for accommodation. From cheap hostels to stylish homestays and nice hotels, they've got it all!
View on Booking.com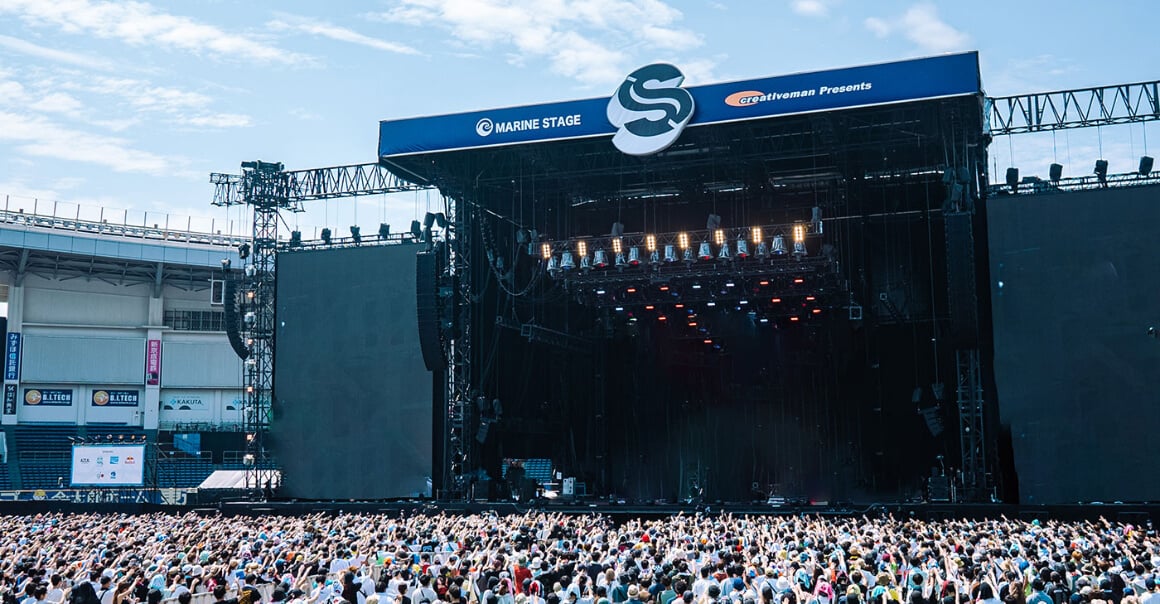 When: August
Where: Osaka and Chiba
If you happen to be visiting Osaka or Chiba in August, be sure to check out Summer Sonic, an annual two-day festival that gathers both local and international artists.
While it used to focus primarily on rock music, the festival gradually added other genres, including hip-hop, EDM, and club music. Musicians of just about every genre are welcome: in fact, Summer Sonic even hosted big names like Red Hot Chili Peppers and Liam Gallagher in the past.
A word to the wise though: since it's one of the most popular music festivals in Japan, Summer Sonic attracts over 350,000 people and tickets sell out super quickly, so be sure to get yours well in advance. Standard, one-day tickets cost $100 while a two-day pass will set you back $188.
Alternatively, you can always snag yourself a Platinum ticket for $221. This includes access to private restrooms, a welcome drink, a private cloakroom, a dedicated merch lane, a private lounge, and a viewing area.
Where to Stay:
Featuring air-conditioned Double or Queen rooms, this well-located hotel offers a 24-hour front desk, restaurant, and on-site sauna. You'll also be close to popular attractions like the Mitama Shrine.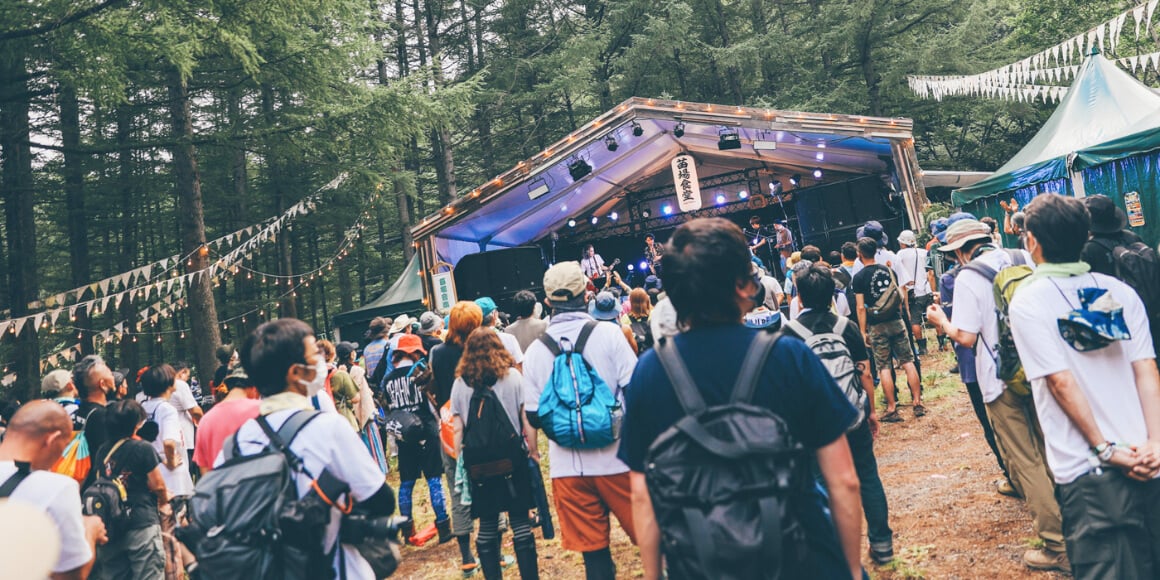 When: August
Where: Niigata
Here's a fun-filled event that combines excellent music with awe-inspiring scenery!
What makes the Fuji Rock Festival unique is the fact that it features over 200 local and international performers in just three days. This also happens to be one of the biggest music events in the country, attracting over 150,000 locals and tourists alike.
Organized by Smash Japan, this event first started in 1997 and it's only grown in popularity since then. Contrary to its name, the Fuji Rock Festival isn't actually held in Fuji. Instead, it's held in Niigata's Naeba Ski Resort, a venue that's known for its unparalleled mountain vistas.
There's only one indoor stage since the festival is mostly held outdoors, so it's best to be prepared for just about every type of weather since the show will go on, rain or shine. Indeed, there's definitely a Glastonbury Festival-type of vibe that permeates the place!
There are plenty of places to stay in the vicinity, but several festivalgoers choose to simply pitch a tent in one of the festival's three campsites. It's important to know that each campsite has different restrictions based on your ticket category.
In terms of pricing, expect to spend around $142 for a one-day pass, $256 for two days, and $324 for a three-day ticket.
Where to Stay:
Now, if you don't fancy sleeping under the stars, you can always take a look at this spacious Airbnb that can accommodate up to six guests in three bedrooms.
When: September
Where: Tokyo
Are you an EDM fan? If so, you really don't want to miss Ultra Japan which just so happens to be one of the biggest festivals in Japan!
Ultra Japan takes place each September on the Respect for the Aged Day weekend. While it's a relatively new festival that started in 2013, Ultra Japan rapidly soared in popularity, even hosting stars like the Chainsmokers and Afrojack. This event is so famous that it even became international, with over twenty countries hosting it each year.
It should therefore come as no surprise that Ultra Japan draws over 100,000 people yearly- giving you the chance to connect with EDM fans from all over the world!
It's not just another regular EDM show either: this festival sees a diverse lineup consisting of both local and international names, not to mention three stages. In fact, Ultra Japan is especially known for its unique stage designs and grandiose productions.
Regular tickets to this event cost around $121 while VIP ones run for $236.
It's no secret that accommodation in Tokyo tends to be pricier than elsewhere in Japan. To cut back on costs, you can consider this Shibuya City Airbnb located just 20 minutes from Central Tokyo.
Is This the Best Daypack EVER???
Karatsu Kunchi Festival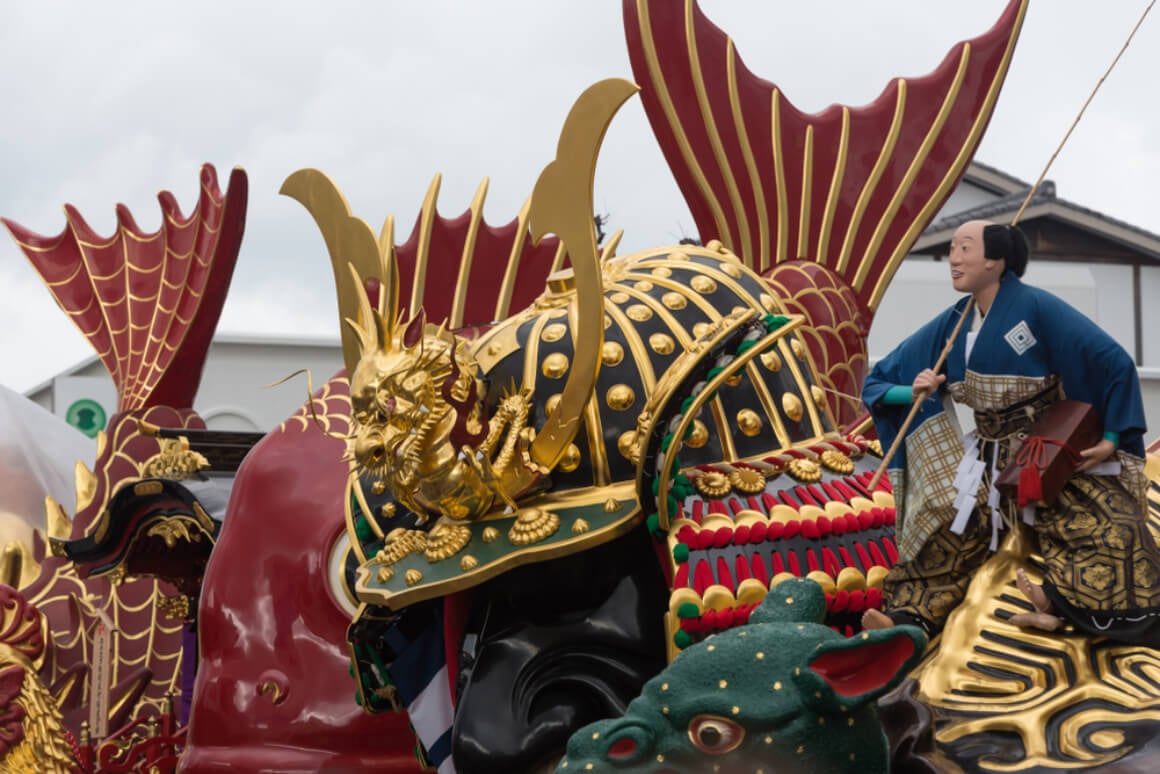 When: November
Where: Karatsu
From November 2 to November 4 each year, the city of Karatsu bursts into life as residents celebrate Karatsu Kunchi.
Celebrated in Autumn, this festival is often hailed as the most photogenic event in Japan because of its intricate floats, so you know you'll be in for a real treat!
Before the festival, most families gather to prepare an extensive amount of food and snacks to offer to guests who will visit during Karatsu Kunchi. Locals open up their homes to neighbors, friends, relatives, and yes, even strangers. As such, food takes a center stage during this festival since it's tradition to feed anyone who stops by that day.
If you're invited to a local's house for Karatsu Kunchi, chances are that you'll be served a piece of Japanese seabream (locally known as Ara), which incidentally happens to cost thousands of dollars in Japan. In fact, families save up all year to afford the traditional Karatsu Kunchi Ara.
It's considered good form for guests to bring a bottle of sake or a crate of beer to each house.
Like most festivals in Japan, the highlight of this event is the massive procession of floats down the streets of Karatsu. These are paraded all the way from the Karatsu Shrine to Nishino Beach. Each float is an absolute work of art and some even take years to complete.
Where to Stay:
What better place to stay than near Nishinohama Beach so you enjoy a close-up view of the floats? Luckily enough, Hotel Karae lies just a short walk from this gorgeous beach!
Chichibu Yomatsuri
When: December
Where: Saitama Prefecture
Also known as the Chichibu Night Festival, Chichibu Yomatsuri has been recognized as an Intangible Cultural Heritage by UNESCO. After all, this festival has been celebrated for well over three centuries!
Expect the usual parades of floats, ornately decked with gilded wood carvings, tapestries, and lanterns. Local bands play the flute and Taiko drums as they move down the street.
A quick heads up about this festival though: the area around the floats can get quite insanely packed so you may not be able to view them up close. It's always a good idea to head to the Chichibu Shrine early if you want to beat the crowd. A big screen is usually set up near the Seibu Chichibu Station for those who can't see the procession up close.
Rest assured that there are plenty of other fun things to do and see during this festival, including an amazing display of fireworks- something that's quite rare in the winter since fireworks in Japan are usually reserved for spring or summer.
Be sure to bring your appetite along since there'll be plenty of food stalls offering various types of street food. To beat the cold December evening, you can always treat yourself to a glass of Amazake, a sweet and low-alcohol wine made from sweetened rice.
Where to Stay:
Be sure to book your accommodation in advance since Chichibu Yomatsuri is one of the most important festivals in Japan. This hotel offers modern rooms, an on-site restaurant, hot spring baths, and even a sauna!
Final Thoughts
With traditions and rituals that date from several thousand years ago, Japan offers plenty to travelers who want to learn more about its multifaceted culture.
Best of all, the locals are known for being super friendly, polite, and always eager to help visitors experience their festivals. An added bonus is that you'll no doubt be treated to plenty of excellent eats- after all, Japanese hospitality is nothing but legendary!
So, whether you want to get your party game on an outdoor show, walk alongside the locals during a float procession, or see an entire city bathed in the soft glow of handcrafted lanterns, there's no doubt that you'll find a festival in Japan with your name on it!
ALWAYS sort out your backpacker insurance before your trip. There's plenty to choose from in that department, but a good place to start is Safety Wing.
They offer month-to-month payments, no lock-in contracts, and require absolutely no itineraries: that's the exact kind of insurance long-term travellers and digital nomads need.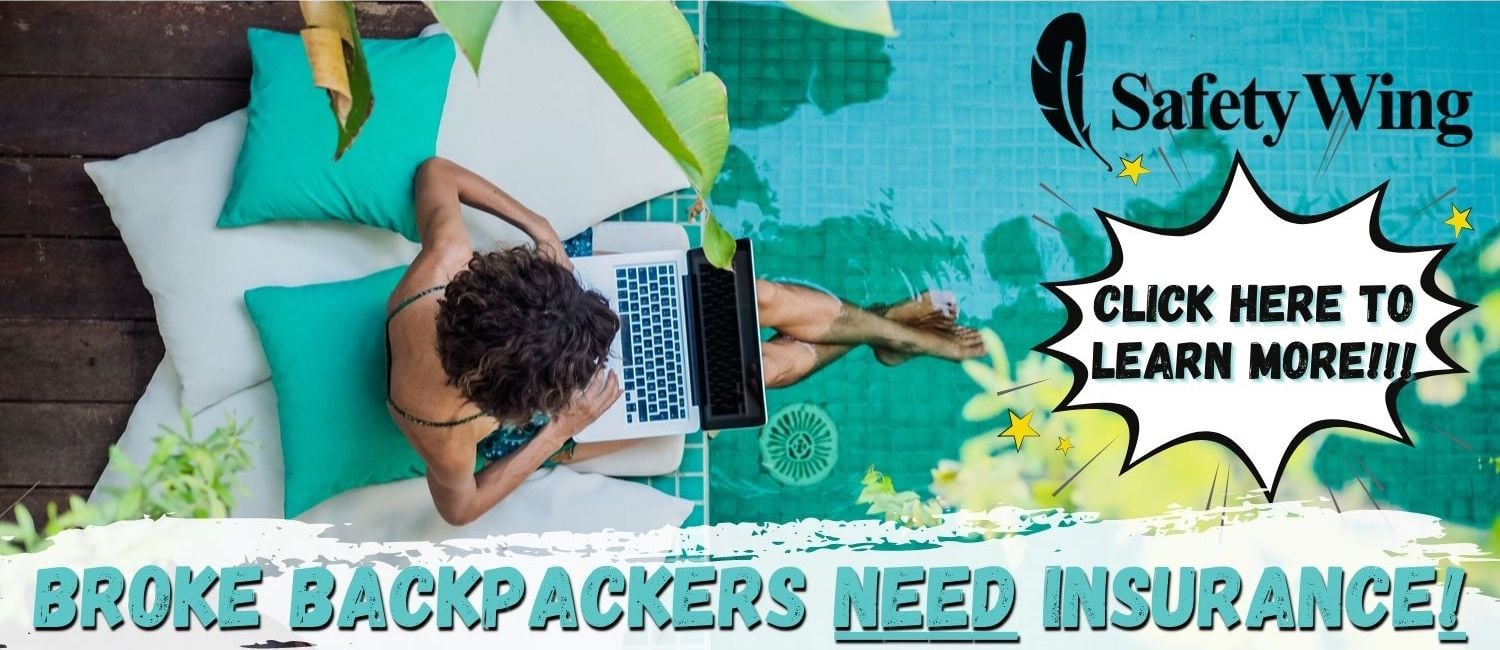 SafetyWing is cheap, easy, and admin-free: just sign up lickety-split so you can get back to it!
Click the button below to learn more about SafetyWing's setup or read our insider review for the full tasty scoop.
---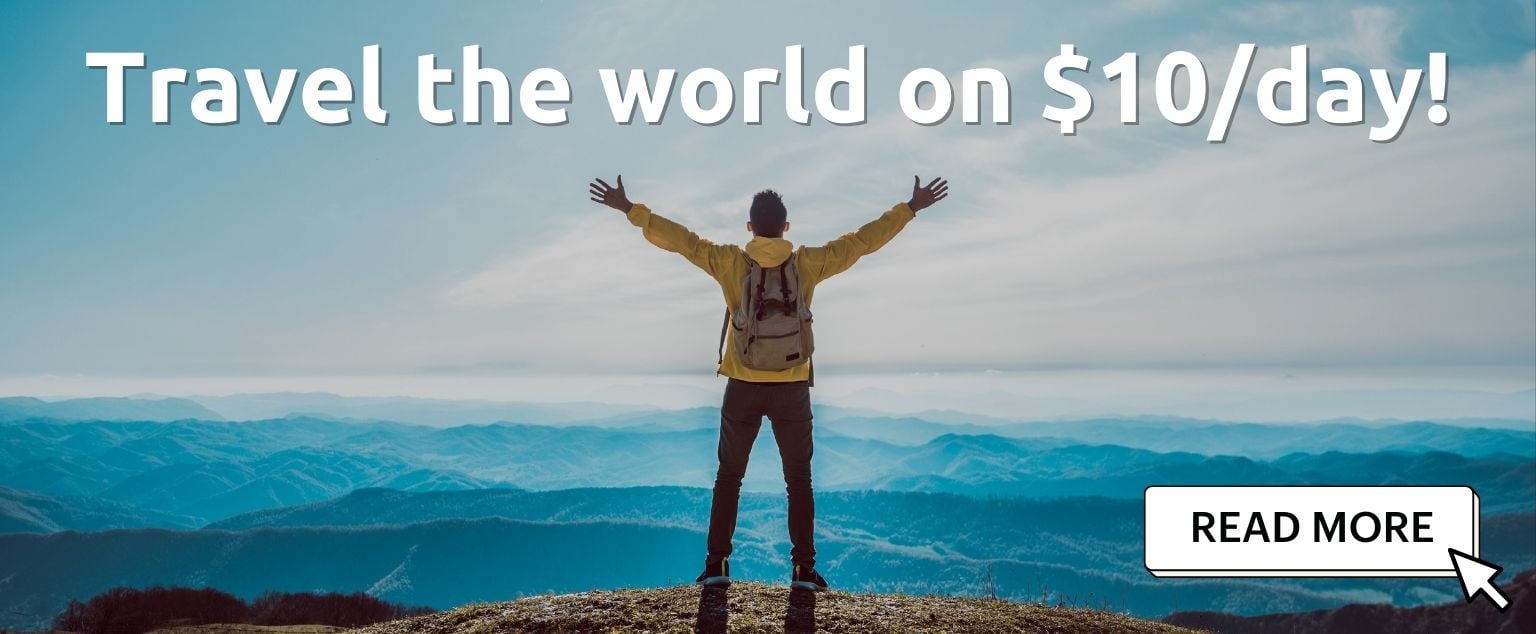 And for transparency's sake, please know that some of the links in our content are affiliate links. That means that if you book your accommodation, buy your gear, or sort your insurance through our link, we earn a small commission (at no extra cost to you). That said, we only link to the gear we trust and never recommend services we don't believe are up to scratch. Again, thank you!