Tokyo is a city on everyone backpackers bucket list, it's a city full of organized chaos, neon lights, and wonderful people.
Every part of this city is alive with intensity, unique art, ancient culture, knowledge, and memories of a lifetime waiting to be made! In Tokyo you are stepping into a somewhat 'modern wonderland where giant robots sit beside ancient temples'. There are places in Tokyo that will astound you, enchant you and make you want to return again and again.
We have put together the best 4-day Tokyo itinerary, covering all of the must-visit sites, not-to-be-missed activities, and day trips that will knock your socks off! Be prepared for the most amazing city slicker adventure of your life! Our travel guide will take the stress off your planning, and help to make sure that you get the most out of your traveling experience of Japan's most famous city.
Make no mistake: Tokyo is an enormous megalopolis and one of the biggest and most expensive cities in the world. No matter if you spend 3 days in Tokyo or 3 years, there is no way that you will see everything that it has to offer. Whether you're backpacking around Japan or on a holiday to this amazing country, you'll want to plan things out properly.
Be that as it may, it is possible to spend your time in Tokyo wisely. With the right itinerary in hand, you'll be able to get a healthy dose of the city without burning yourself out and losing attention.
We've decided to spend three days in Tokyo, though it is definitely possible to spend more time here. If you're in fact spending more time here and need some more ideas, we've included some additional things to do with an extra day after the itinerary sections.
4-Day Tokyo Itinerary Overview
Tokyo's neighbourhoods are innovative, modernized and yet still cultured. Mixing the old with the new, you will be spoilt for choice when it comes to finding an area that is right for your trip. Knowing where to stay in Tokyo will help make your visit to this awesome city stress-free!
Shibuya is the most popular of Tokyo's neighbourhoods; it is buzzing with life and people going places. You will be forgiven for thinking you're somehow in New York! Shibuya offers tourists a place to experience the vibrant life of Tokyo's latest trends and the commercial scene. There are some lovely homestays in Tokyo and a fair few of them are here.
Akasaka is one of the major commercial centres of Tokyo and boasts so many fancy and more luxurious hotels, spas, and restaurants. Most of the best tourist attractions are found here, and you will never be bored when visiting this neighbourhood!
Ueno is the cultural centre of Tokyo and is full of fabulous concert halls, museums, fine arts, and plenty of traditional temples important to Tokyo's history. One of the best places in this neighbourhood is Ueno Park where a dazzling number of trees of different varieties, and colours, stand proudly to be admired as you stroll past or sit down for a leisurely picnic.
UNPLAN Shinjuku is most definitely one of the coolest hostels in Tokyo, and is perfect for everyone; groups, couples, or single backpackers. It's flashy, modern, and pimped out for all a Tokyo backpacker needs. It's easy to meet other enthusiastic travellers, with whom you can exchange memorable stories and enjoy your stay.
Take an apartment in Roppongi! Why?
It's the best neighbourhood to stay in Tokyo for nightlife! Go out, wreck yourself, and go home to sleep it off. If you're lucky enough to bring someone home, you got a sexy pad to sleep it off together.
Best Budget Hotel in Tokyo – Ueno Hotel
If you're wanting to go easy on your bank balance, then look no further than Ueno Hotel for an affordable stay in a comfortable hotel. The service is excellent, and this hotel is within a 10-minute walking distance of The National Museum of Nature, The Science Museum and The Museum of Western Art.
If 5-star accommodation and amazing views are what tickles your fancy, then the Royal Park Hotel in Akasaka, Roppongi, is the way to go. You will have easy access to the Shiodome Stations as well as simply having the extravagant experience of staying in one of Tokyo's highest rated luxury hotels. The hotel restaurant is prided on their high-class cuisine, they provide spa facilities, and offer luxury lounges to relax in and mingle with other guests.
We kick off this Tokyo itinerary by visiting some of the most well-known attractions in the city e.g. Ueno and Shinjuku. It's going to be a pretty mixed day today featuring both traditional and modern Japanese locations; by the end of it, you'll be both exhausted and hungry for more!
10:00 AM – Ueno Park Gardens
Built on the former grounds of the Keniji Temple near the centre of Tokyo, Ueno Park used to home the wealthiest and biggest family temple that ruled during the Edo Period.
After being destroyed during a battle the grounds have now become the most stunning western-styled park, and a statue of celebrated Samurai Saigo Takamori stands to commemorate the samurai that fought in Japan's Meiji Restoration of the late 19th century.
The park still breathes exquisite grandeur and is arguably the most popular city park in the whole of Japan. There are peaceful ponds decorated with lotus flowers bobbing at their surface, temple halls, shrines, and rows of the most famous Tokyo Cherry Blossom trees.
Note that Ueno Park is massive! Make sure you don't strain yourself whilst exploring these huge gardens. Take regular breaks to refresh and relax.
Cost – ¥620 per adult ($5.50).
How long should I stay here? 3 hours at least.
Getting there – Take the train to Ueno Station, which is one of the busiest and most well-connected stations in Tokyo.
2:00 PM – National Museum of Nature and Science
The National Museum of Nature and Science is one of the oldest museums in Tokyo, yet despite its age, this world-class institution is completely modern and has some really cool displays! You will be taken on a journey from the beginning of technological advancements in Tokyo (ie the wheel), right up to the very latest in robotics.
There are fascinating and fun interactive displays on space development explaining how our understanding of the universe has grown (ie, we no longer think it is been carried on a giant turtle).
Aside from the futuristic stuff, the Japan Gallery also hosts some impressive prehistoric dinosaur bones and there is a lovely display of ancient, traditional Japanese costume.
All the tech-savvy people will thoroughly enjoy the Global Gallery, where everything from vintage cars to high-tech technology is provided for you to admire.
If you're looking for a place to eat before visiting the museum, head over to La Cocorico. This laid back yet still upmarket restaurant is famous for its rotisserie chicken, which has the most amazing crunchy crust and well-prepared tender meat. Both are located in Ueno Park.
Cost – ¥620 ($5.50) per person.
How long should I stay here? 2-3 hours.
Getting there – The Museum is located in Ueno Park in the northeastern section. Simply walk.
5:00 PM – Akihabara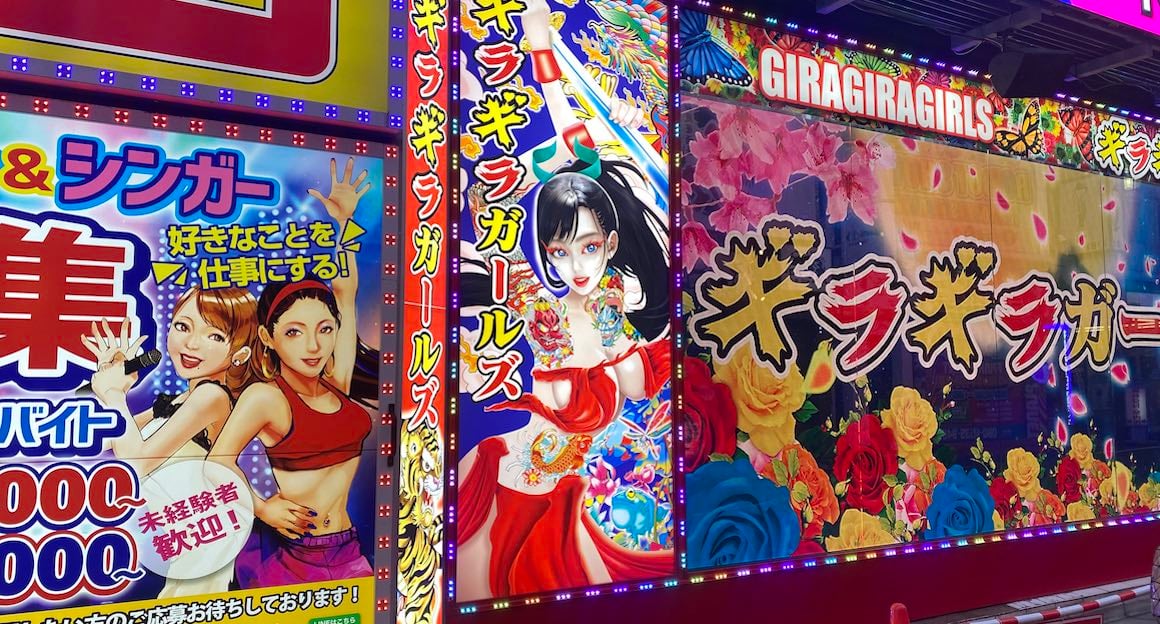 Akihabara is ground-zero for all things otaku! We're talking anime fanatics, comic book shops, blaring neon lights, and scantily-dressed milkmaids. All the eccentric stuff that people often associate with Tokyo.
Whilst it can feel a little strange walking around Akihabara, you should totally embrace it. This is a unique place to visit in Tokyo and is a great foil to the city's more traditional areas, which there are many. Jump into an arcade, visit a sex shop (M's first), and don't be weirded about by those maids.
The best thing to do in Akihabara is to just wander around. Pop into an anime shop for a moment, browse the ubiquitous electronic stores, and then wander some more. Grab a drink or a quick snack at the legendary Gundam Cafe if you grew up watching the cartoon (90s kids unite!)
Cost – Free if you're just window shopping.
How long should I stay here? 3-4 hours.
Getting there – Take the train from Ueno Station to Akihabara Station. Multiple trains go in this direction. Travel time is about 5 minutes.
9:00 PM – Shinjuku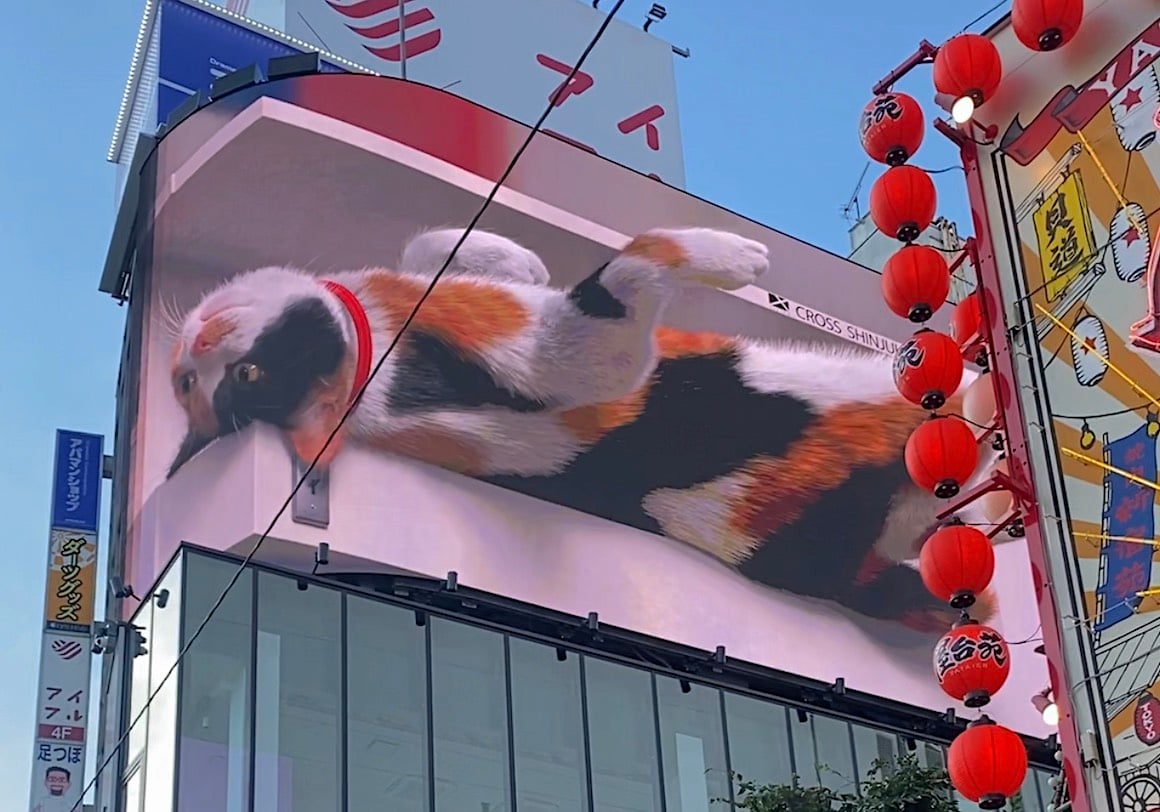 No trip to Tokyo is complete without visiting the perpetually shining Shinjuku district. With endless rows of neon signs, towering skyscrapers, and bustling crowds, this is quintessential Tokyo. It's the stuff that anime is made of and reminds one immediately of tour-de-forces like Akira or Neon Genesis.
Shinjuku is also where you'll find some of the best nightlife in Tokyo, including some of the most famous and notorious venues in the city.
The Robot Restaurant is a whole new world of entertainment! The show's dance routine is prepared for months in advance, featuring pole dancing, singing, robot riding, drumming, and blasting pop music. This is one of the best ways to enjoy your time in Tokyo!
Be sure to drop by the Golden Gai corridor just down the street. This claustrophobic area is famous for its hole-in-the-wall bars that can barely fit a couple of people at a time. You could conceivably bar hop a dozen times and not make it 100 feet!
Cost – A beer will be around $6. Stiffer drinks $8.
How long should I stay here? As long as you want but it's an early day tomorrow.
Getting there – From Akihabara Station it's a 20-minute train ride to the main station in Shinjuku. Shinjuku is a huge district though with lots of different places to depart from; travel times may vary.
This is one of my favorite day trips in Tokyo and it's going to be a looooonnngg day boys and girls. Hope you didn't have too much fun in Shinjuku last night! Today we're going to be visiting the legendary Shinjuku fish market plus a few other staples of Tokyo. It'll be an early morning but also an early evening if you want.
8:00 AM – The Tsukiji Fish Market
The Tsukiji Market is the biggest wholesale seafood market in the whole world, so you can expect mass crowds with a lot of bustling and bargaining. The fish market was first founded in 1935, so it has been around for quite some time and continues to captivate all food lovers!
If you enjoy fresh and tasty seafood, sushi, and amazing culinary tools, then there is literally nowhere else in the world that could provide you with such an unforgettable and satisfying experience such as the Tsukiji Market.
Unfortunately, it's no longer possible to watch the infamous tuna auctions of Tsukiji. They were moved to the newer fish market, Toyosu, which is several miles away.
This market has appeared on every single online Tokyo bucket list! There is nothing like seeing what can happen when thousands of people from all over the world gather to celebrate their enthusiasm for seafood and cooking.
Cost – Free to browse. Food prices vary.
How long should I stay here? 3-4 hours. (It can take hours just to get some sushi!)
Getting there – The nearest train station is at Tsukijishijo Station and it's a 5-minute walk to the market.
11:00 AM – The National Art Centre
The National Art Centre has gained a huge reputation for being one of the best art museums in Japan. The museum hosts around 600 modern and ancient fine art paintings with a focus on presenting artwork from the 20th century.
This museum's signature feature is its unique, curved-glass facade. Inside you'll find exhibitions and paintings dating from 538 AD, ancient calligraphy, authentic samurai swords, and a bunch of national treasures such as the lacquer work from the old Horyu-Ji temple. Showcasing talent, emotion, depth, historical heritage, and unique perspective – this is a true masterpiece of a building and a world-class museum.
If you're looking for a place to eat after the museum, consider looking around Jingumae neighbourhood. It's about halfway to our next stop and features a lot of cool, funky cafes.
Cost – ¥1500 ($13.00).
How long should I stay here? Around 2 hours. Save time for lunch.
Getting there – Take the Oedo Train from Tsukijishijo Station towards Daimon/Roppongi and get off at Roppongi Station. It's about 20 minutes ride.
1:00 PM – The Meiji Shrine
The shrine has become one of Tokyo's most revered religious shrines, and it has a fascinating history. The shrine of Emperor Meiji and Empress Shken dates all the way back to 1915. The site is 175-acres of lush, old forest trees, with a dazzling amount of different species that will show you the glory of Japan's indigenous plant life.
Included in this cluster of trees is the mysterious "wishing tree", which is said to fulfil your deepest desires! Many tourists and locals write their wishes on a piece of paper and hang it onto the branches. If your wish does not come true then sorry, no refunds.
Meiji Shrine is glowing with majesty. Step into the Inner Precinct museum that still has all the original treasures of this royal ruler and his wife. Scenic doesn't even begin to describe the Shine's Inner Garden.
Cost – ¥500 ($4.50).
How long should I stay here? 2-3 hours.
Getting there – You can take the Chiyoda Train from Nogizaka Station (25 minutes) though you may just be better off walking (35 minutes).
4:00 PM – Kabukiza Theatre
Kabukiza is the very biggest and most renowned theatre in Tokyo and some of the very best traditional shows in all of Japan happen here. A show here is sure to be a once-in-a-lifetime experience that will leave you walking away feeling thrilled!
Each show is designed to blow your mind with colourful costumes, magical sets, amazing backdrops, vibrant makeup, and incredible performers! The plays capture the essence of Tokyo's culture in dramatic and humorous ways.
The overall architecture of the building is also breathtaking and has a tremendously exciting atmosphere! Here you can see the best shows in the whole of Tokyo in the most scenic venue.
Note that the vast majority of shows are in Japanese. Also, some shows can last an entire day depending on how epic the story is. We've only set aside enough time to see a short show or maybe a single act in this Tokyo itinerary so be sure to double-check what kind of kabuki is being performed before buying your ticket.
Cost – Standard tickets are up to ¥20, 000 ($180). Single Act tickets are between ¥500-3000 ($5.00-28.00).
How long should I stay here? Depends on which show you watch and how many acts. Each act is around an hour.
Getting there – Take the Chiyoda Train from Harajuku Station and ride about 10 minutes before getting off at Hibiya Station. You'll need to walk an additional 15 minutes to reach the theater.
9:00 PM – Ginza District
Ginza is a shoppers paradise and a very expensive one at that. The area hosts famous brand stores such as Dior, Louis Vuitton, Channel, Gucci, Armani, Cartier, among others, and the prices here are among the highest in the world! There's really an endless amount of high-end fashion shops and just looking at the price tags is a show unto itself.
If you're trying to save money while visiting Japan, there are also plenty of smaller-scale stores with traditional attire, cool clobber, and more affordable stuff. You can even find yourself an authentic Japanese kimono or treat yourself to some organic charcoal-infused beauty products.
It is not just clothing to be found here and there are over 200 art galleries for you to explore as well. The Pola Museum Art Annex is totally free to enter.
Finally, don't forget to visit the famous Ginza Crossing, which is one of the most photographed slabs of asphalt in the world.
Cost – Free to window shop.
How long should I stay here? A couple of hours maybe.
Getting there – If you went to the Kabukiza Theatre, you'll already be in Ginza.
We wrap our 3-day Tokyo itinerary by visiting the last of the best. Like most other days, we're going to get a heavy dose of traditional Japanese culture followed by some more contemporary attractions towards the end of the day. Today we get to visit Shibuya, which will be the highlight of the trip!
11:00 AM – National Museum of Tokyo
Tokyo's National Museum is one of the largest and oldest in the country. This enormous museum, consisting of six buildings and countless exhibitions, is the place to be if you're at all interested in traditional Japanese culture and history.
There are so many different kinds of artefacts to see here: samurai armour, calligraphy, antiquated buildings, imperial pomp, the list goes on. There are even tea ceremonies organized but they're a bit less frequent. Visiting here for a few hours will round out our 3-day Tokyo itinerary very nicely. Hell, if you're REALLY into Japanese history, you could easily spend the entire day here.
Cost – ¥620 ($6.00).
How long should I stay here? Around 2 hours.
Getting there – Take the train to Ueno Station, which is one of the busiest and most well-connected stations in Tokyo.
2:00 PM – Senso-Ji and Asakusa
Sens-Ji is the largest and the most ancient Buddhist temple in the whole of Tokyo. It attracts locals and international travellers alike and is dedicated to the Bodhisattva of compassion, Guan Yin. There are beautiful shrines for you to admire, such as the Shinto Shrine, the Akasaka Shrine, and even an exquisite 5 story pagoda.
Strolling about this ancient temple will give you goosebumps! This is such a great way to begin your journey into Tokyo because you will have a firsthand experience of one of the most significant spiritual and historical landmarks in the city.
Be sure to grab a popular Ningyo Yaki from the many street stores selling these delicious sweet cakes filled with equally sweet red bean paste in Nakamise. Nakamise is adjacent to Sens-Ji and is full of a variety of traditionally sugary candies, snacks, and meals.
Once you've had your fill of the temple and have had a snack, feel free to wander around. The Asakusa neighbourhood in general is a good opportunity to experience a more traditional Tokyo.
Cost – ¥500 ($4.50).
How long should I stay here? 3-4 hours.
Getting there – Walk from Ueno Park (25 minutes) or take the Ginza Train from Ueno Station, getting off at Asakusa Station (20 minutes).
6:00 PM – The Tokyo Skytree
The Tokyo Skytree is one of the most raved tourist attractions in Japan and is a must-see. It is best experienced in the early evening or night as the enormous 634-meter observation tower sticks out like a multicoloured middle finger after sunset.
You can spot it miles away and might think it to be a rocket ship! But no, it is the city's tallest structure, as well as the tallest free-standing tower in the world. Seeing this magnificent tower is something that must be done when spending a couple of days in Tokyo.
You don't have to climb all the way to the top as there are viewing spots all the way up. However, if your stomach is steel and you think you can handle looking at Tokyo from high up, then be sure to venture the glass spiral staircase to the 450-meter point! The walls are completely made from glass and the view is epic.
If you want to splurge a bit, the 634 Musashi Restaurant is one of the most excellent in Tokyo, and it provides off the chart views whilst you enjoy fine cuisine. The food is French fusion and incorporates the older Edo age of Tokyo's traditional style. The menu is constantly changing and upgrading, and the chiefs are world-class.
Cost – ¥410-770 ($3.50-7.00) per person.
How long should I stay here? 1-2 hours.
Getting there – Walk from Asakusa (15 minutes) or take the Asakusa Train from Asakusa Station (10 minutes).
9:00 PM – Shibuya
Shinjuku is often considered the beating heart of Tokyo and the most recognisable part of the city. So be it: Shibuya is the rebellious, cooler side of Tokyo! There are so many different neighbourhoods and so many different levels of cool here that every type of traveller will find what they are looking for.
Central Shibuya is very similar to Shinjuku in that both are more neon-tinged and are quite busy. Here you'll also find Shibuya Crossing: another world-famous crosswalk in Tokyo. What Shibuya has going for it though is lots of variety in its neighbourhoods.
Daikanyama is a very upcoming and electric area that is often compared to Brooklyn, New York. Think brick buildings, large window fronts, and Euro-esque coffeeshops and you'll have a good idea of Daikanyama.
Ebisu is a very laid-back and residential area that is better for a "quieter" night out. Most of the locals head to the tiny tachinomiya bars, which are packed next to one another and almost always standing room only.
Finally, there's Harajuku, infamous for birthing Tokyo's hyper-cute culture. We're talking bright wigs, huge dresses, and an overuse of the peace sign with fingers. It's another aspect of Tokyo that may be weird at first but eventually grows on you.
Cost – Depends on how much you eat and drink.
How long should I stay here? However late you want!
Getting there – Take the Hanzoman Train from Oshiage Station. It'll take you directly to Shibuya in 30 minutes.
Need a place quick? Here's the best neighborhood in Tokyo
Tokyo has an endless array of fun activities, scenic getaways, and magical spaces to offer. Here are some of the must-do and must-see things for you to do during your stay, whether you're staying for a weekend in Tokyo or more than 3 days!
9:00 am – The Miraikan (The National Museum of Emerging Science and Innovation) + teamLab Borderless
This magnificent museum has 7 floors, so it's quite huge. Thankfully, each floor is clearly marked, and the stairs are easily located. The first floor offers a 'symbol zone' where you can view a high-resolution simulation of the globe, showing the geo-cosmos of how things have changed on the planet over the years.
You can see everything from population peaks to temperature dips and what has happened in-between! There is also a Special Exhibition Zone on the first floor, where some of the most fun and revolutionary displays are featured, such as the Pokémon Lab. If you haven't fainted yet from absolute awe, then we commend you!
Interactive games and technology are provided on the third floor, all themed around robotics and internet advancements! The educational, yet very fun games make this Museum especially child-friendly.
On the 5th floor, there are themes based on the earth and the universe. Here you can learn about our advancements in understanding and learn about the earth's natural disasters through high-tech models and displays.
Nearby is also Japan's first-ever digital art museum: the teamLab Borderless Museum! This cutting edge space pushes against the boundary of traditional museums. Here you are immersed into a whole virtual world of interactive design. Completely stimulate your visual senses throughout the whole experience.
Both of these museums are exceptional, and if you didn't like technology before them, then you will afterwards.
Cost – Miraikan: ¥620/¥420 for adults/children. Borderless: ¥3000/¥1000 for adults/children.
How long should I stay here? A half-day.
Getting there – The nearest train station is Tokyo Teleport Station. It is served by the Rinkai Line.
Sumo Wrestling Match at Ryogoku Kokugikan
Sumo wrestling is revered as a national sport in Toky and Japan; it is very popular amongst the locals and creates a lot of hype. Ryogoku Kokugikan is the best and most famous indoor sumo wrestling hall in Tokyo and regularly holds large tournaments.
These tournaments go on for 15 days, 3 times a year (January, May, and September). Each wrestler is dressed in colourful attire, with their hair tied up in a traditional style at the top of their head (the 'topknot' is actually now very fashionable in the west).
The entire match is more like a cultural performance than an actual fight. It is thrilling to watch and very different from the WWE wrestling we know in the West. Also, there is no shortage of beer or snacks at these events so you can feast like a sumo wrestler yourself! It is a perfect way to spend snowy days in Tokyo.
This sport originated as a show for the Shinto gods. The matches take place on a dohyo, which is a big elevated ring made of clay then covered in sand. Each contest doesn't last very long and sometimes they're over in just a few seconds!
Cost – ¥4000-9000 ($35-80).
How long should I stay here? Has long as the match goes on.
Getting there – The Chuo-Sobu Line stops at the station.
Tokyo Disneyland After Hours
Tokyo is wild about pop culture and all things funky and fun so Disney is massive here. This amusement park opens at 18:00 and offers games, rides & memorabilia – all in the theme of Disney's most loved films.
Imagine yourself dancing in Cinderella's Castle all whilst under the clear blue skies of Tokyo! Surprisingly, this magical park isn't as packed as you might assume, and you shouldn't find yourself waiting in line for very long.
Choosing to go during the night also makes each ride just that bit more mysterious and adds to the joy! Kiddies rides, such as the Magical Carpet, transform into a true whole new world after hours! The excitement is never-ending and the thrill of this amusement park will be with you long after your trip in Tokyo has come to an end!
Cost – ¥4200 ($37.50).
How long should I stay here? A half-day.
Getting there – Take a hassle-free shuttle to Disneyland.
With a typically hot and tropical climate, Tokyo provides some of the most gorgeous clear skies and welcoming temperatures! You have the chance during spring to watch pink Cherry Blossoms blooming, to enjoy beautiful rainfall and sun during the summer, scenic snowfall during Winter, and clear skies with vibrantly coloured leaves during autumn.
All of Tokyo's seasons are beautiful, but to get the best out of the weather, we suggest you visit during late spring or late autumn when Tokyo is most alive and incredible to see.
Tokyo is famous for having the very best and most high-tech subways in the world, so getting around this iconic city will be a wonderfully unique travelling story. The stations are broken into three major categories, the Metro Station subways, JR station trains, and private railways.
The train stations (as well as pretty much everywhere else in Tokyo) can get overwhelmingly busy, so we suggest that you be prepared for the hustle and bustle. Shinjuku Station in Shibuya is the place to go if you want to see for yourself the 3.6 million travellers that use this transit a day, but if you're seeking a quieter railway then give a private station a try, like the Seibu Railways.
Note the Tokyo Metro gets busy to the point of comic absurdity during rush hours. If you are claustrophobic, avoid peak times.
Besides the subways, which are the best and fastest way to get around Tokyo, you will also find taxis. Keep in mind that the taxis are expensive, so if you can walk to the place you're wanting to go to, then that's a much better bet unless of course, you're swimming in cash.
Walking in Tokyo is an exciting and wonderful way to get around, provided you aren't going to a place too far from your accommodation spot. You will get to take in the day to day street culture, whilst not missing out on the connecting, "in-between" bits of Tokyo that otherwise go overlooked.
Note that there are two international airports that serve Tokyo: Narita and Haneda. Both are located in completely different parts of the city so take note of where and when you arrive. Narita is the furthest from Tokyo.
As we mentioned before, Tokyo has a pretty diverse climate so you'll need to pack accordingly. Take warm closes in the winter and lighter clothing in the summer when the city is hot and humid. Refer to our Japanese packing list for lots of advice on what to bring and what to wear while visiting.
Tokyo is known to be one of the safest metropolis cities that there is and crime is extremely rare. That said, there are certain general safe travel practices to be aware of whenever you leave home. We have also put together some safety tips for Tokyo that will help to keep you extra safe.
Don't Forget Your Travel Insurance for Tokyo
ALWAYS sort out your backpacker insurance before your trip. There's plenty to choose from in that department, but a good place to start is Safety Wing.
They offer month-to-month payments, no lock-in contracts, and require absolutely no itineraries: that's the exact kind of insurance long-term travellers and digital nomads need.
SafetyWing is cheap, easy, and admin-free: just sign up lickety-split so you can get back to it!
Click the button below to learn more about SafetyWing's setup or read our insider review for the full tasty scoop.
Find out what people want to know when planning their Tokyo itinerary.
This entertaining and exhilarating city is a massive metropolis! Arriving in Tokyo is something that will leave you awe-inspired, but with our complete travel guide, every day of your trip will be full of adventures.
Tokyo is a pioneer city. Constant growth and change make this city something that drives forward and pushes other places in Japan to do the same. You will return from Tokyo a changed person yourself.
This is sure to be a travelling memory that will be with you forever.
---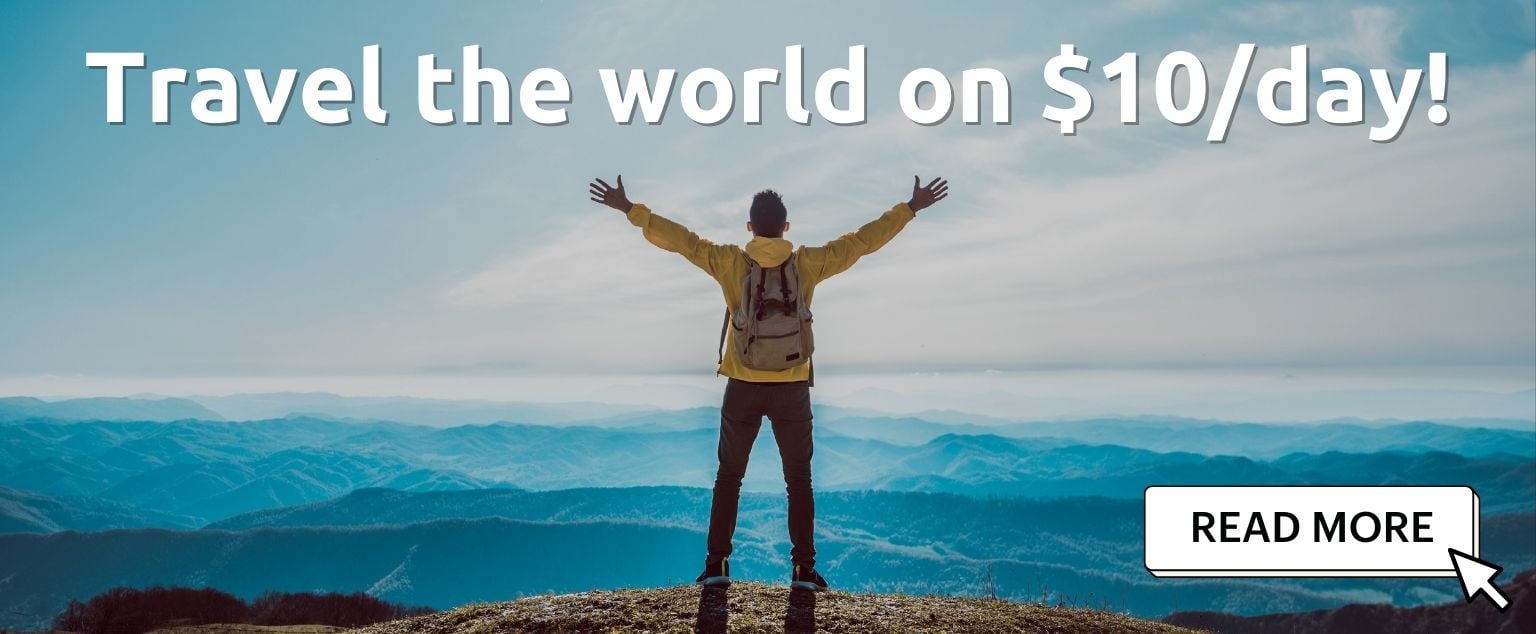 And for transparency's sake, please know that some of the links in our content are affiliate links. That means that if you book your accommodation, buy your gear, or sort your insurance through our link, we earn a small commission (at no extra cost to you). That said, we only link to the gear we trust and never recommend services we don't believe are up to scratch. Again, thank you!