The capital of Japan is an incredible city. A megalopolis of insane proportions, this truly is the home of bright lights and skyscrapers, underground shopping malls and multi-floor arcades, serene temples and quaint noodle bars – all connected by countless trains.
You're going to have trouble deciding what to see and what to forgo in Tokyo. But the main danger, apart from indecision, is a collection of dodgy areas of town known for scams. And second to that – but ultimately more dangerous – are the earthquakes. And typhoons.
Anybody not used to feeling tremors of any sort is probably going to be wondering, "Well, is Tokyo safe?" And we totally understand. Earthquakes are SCARY. As are shady bars! So we've created this epic insider's guide into staying safe in Tokyo when you plan to visit.
We are going to be covering A LOT of subjects. From whether or not the food is safe to eat in Tokyo (ever heard of fugu?) to whether Tokyo's safe for solo female travelers, and just about everything in between! We've got you covered.
How Safe is Tokyo? (Our take)
Traveling in Tokyo is SUPER fun. It's a megalopolis of truly epic proportions. It isn't so much one city as a collection of different cities all rolled into one. Ikebukuro, Ginza, Shinjuku, Harajuku, Shibuya, Ueno… Each with a million and one things to do. It's awesome!
And Tokyo is definitely safe.
But that doesn't mean that it's always safe.
Like many cities in the world, there are sketchy areas that you want to avoid. Just for peace of mind. For one, areas like Kabukicho are known for lots of tourist scams.
There's also reason to be concerned about the many natural disasters that plague Japan as a whole. We're talking earthquakes. That's a legitimate concern for anybody traveling to Tokyo.
Typhoons can also hit – and hit HARD. Dangerous stuff in Tokyo doesn't usually come in the form of people – it's Mother Nature you're going to have to worry about.
However, you were probably already thinking that Tokyo was safe. And you would be right if you were. Tokyo IS safe.
Is Tokyo Safe to Visit? (The facts.)
All of Tokyo's areas and neighborhoods are safe to visit. It's super safe, in fact. Loads of other people think so, too.
In 2018, Japan as a whole welcomed 28.7 million tourists. And that's up from 10.4 million visitors in 2013.
Tokyo itself played host to an estimated 51% of all international tourists to Japan. Some people never even make it out of Tokyo. And there's a good reason for that: it's AMAZING.
It's so busy that the hotels in Tokyo have an occupancy rate of around 80%. That's pretty busy.
And when it comes to crime in Tokyo there's a funny thing you're about to learn: it's often said there are too many police, not enough criminals. Isn't that insane?
Across the 23 wards of Tokyo, there are around 40,000 criminal "incidents" per year. Most of those actually happen in Shinjuku. And a lot of them are to do with shoplifting, but most violent crime happens in Shinjuku, too.
And it's no wonder about Shinjuku: Its station is the busiest station in the world, serving well over 1 billion people per year.
But in general? Yes, you're going to be super safe in Tokyo.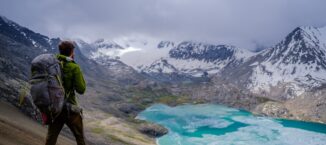 Discover Broke Backpacker Travel Secrets!
Pop your email address in below and we'll send you your copy of the Backpacker Bible for free – learn how to travel on $10 a day!
Is it Safe to Visit Tokyo Right Now?
Yes, it's safe to visit Tokyo right now as much as any time.
But the Japanese government has predicted that sometime in the next 30 years, the Kanto region – where Tokyo is located – will be hit by a very big earthquake. It might happen during the 2020 Olympics, it might happen in ten years; nobody knows.
That's just how earthquakes work.
There are also typhoons to worry about. Typhoon Trami, known in Japan as Typhoon No. 24, hit in October and took out electricity, stopped the trains working and left many people stranded. It caused A LOT of damage, being the biggest typhoon to hit Tokyo in 25 years.
Fortunately,
In July 2018 there was a crazy heatwave. Seriously, it was SO bad that 133 people died. The prolonged heatwave maxed out at 40 degrees for over a week, meaning record temperatures for the Japanese capital.
It could happen again. Needless to say, staying inside when it's super hot and keeping hydrated is going to help you keep safe.
In conclusion, there's nothing pressing that's going to keep you from Tokyo. Check the forecast for impending disasters, but otherwise, go for it!
Do you need Travel Insurance for your trip? Even if you're only going for a few days, that's more than enough time to get smote by wrathful angels. Have fun in Tokyo, but take it from us, overseas medical care and canceled flights can be seriously expensive – insurance can, therefore, be a life-saver.
Travel mishaps can and do happen and it is well worth thinking about insurance before you leave home.
We have used World Nomads for years now and I have personally made several claims. Why not get a quote from them yourself?
Do be sure to read the terms and conditions to make sure that the policy covers your needs.
Getting an estimate from World Nomads is simple – just click the button or image below, fill out the necessary info, and you're on your way!

If you want to shop around a little, then read up on competing companies and what they can offer. There are lots of insurances out there, so don't feel limited.
Tokyo is a safe place to travel to. There are so many other places in the world where you'll be much less safe, but there are still things that you should be aware of when traveling around the city. Earthquakes are a threat, and the weather can range from crazy hot to a fully fledged typhoon.
So here are our top safety tips for Tokyo so you'll be properly prepared to take on everything the city throws at you.
Learn about what to do in case of an earthquake – the threat of earthquakes in Japan is real and you're going to want to know what to do if one hits
Don't take all your money and cards out with you – even though it's a safe city, there's still a chance of petty theft. You can also keep your goods safe with a security belt.
Keep an eye on news reports and weather warnings – when the weather turns bad, it can affect flights and travel
Steer clear of drugs – even smoking weed is (very) illegal in Japan and can carry a prison sentence
Tokyo can get SUPER hot – during the summer months, temperatures can soar in the center of the city. Keep yourself safe and limit your time outside in the middle of the day
Know how to stay safe during typhoon season – you'll want to know when a storm is going to hit and how you can prepare and stay safe
Be careful of nature – nature can be dangerous anywhere. The mountains surrounding the city are great for hiking, but take normal caution, being aware of the venomous bugs and snakes that live out there
Get your head around the culture – Tokyo is a busy place but everything has a specific way of functioning. Read up on how restaurants work and understand about how you should behave so you don't stick out too much
Don't behave like a drunk foreigner – there's amazing nightlife in the city but crowds of people getting stupid drunk and shouting around the streets is a rare sight
Ignore touts for bars – these kinds of bars are VERY scammy and you might even end up with a bar bill of over $1000
Watch your stuff around Kabukicho – this is Tokyo's red light district and where there are higher levels of crime. Don't go there thinking it's as safe as the rest of the city; this is the area where the Yakuza hang out after all.
Same goes for Roppongi – less so in recent years, but since this Roppongi is popular with Westerners, it's a bit of a target area
So keep an eye on your drink – men AND women should watch out in the more shady bars for drink spiking, this can end up with scammers running up bills on your credit card with you being too incapacitated to catch the scam
Your card won't work in most ATMs – even though Japan is still a cash-based society, your foreign card will only work in convenience stores and at Japan Post ATMs. Make sure you get enough out and DON'T leave yourself stranded without money
Learn some Japanese – it's seriously NOT that hard to learn how to say "thank you" or even to order a drink, Tokyo will open up so much more to you if you try to learn the lingo. And on the subject of talking…
Don't talk so loudly! – foreigners in Tokyo with loud voices stick out a mile off and seem really jarring. Speaking loudly can also seen as a sign of aggression in Japan
Watch out for rush hour if you have luggage – rush hours on Tokyo's public transport is notoriously busy and travelling during peak hours with your backpack or suitcase is a big no.
Take care on train platforms – many of the train platforms in Tokyo have barriers alongside the track, but some don't and when it gets busy people actually fall on the tracks which doesn't end well…
Watch out if you're on your smartphone – this might sound stupid but people in Tokyo have actually died from using their smartphone whilst walking. There's even a name for it. Keep your eyes on the road and not on your phone.
Keep an eye out for cyclists – it's a really safe city to get around on a bike because so many people cycle on the pavement, but accidents can occur when they appear out of nowhere or skip traffic lights
Roads are really safe but beware of cars at junctions – even if the light is green for you to cross a road, make sure cars turning into the road can see you. People have been seriously hurt by cars that haven't seen them crossing.
We don't need to tell you that Tokyo is really safe. The whole world knows how safe it is, but that doesn't mean that nothing will ever happen. You probably WON'T get pickpocketed, but don't get completely wasted if you go out drinking and end up going into a sketchy bar. Watch out for those busy train platforms too – they can be pretty scary at peak times, especially if you're not used to rush hour in cities.
Some General Safety Tips from the OG Broke Backpacker
Keeping your money safe in Tokyo
The risk of pickpockets in Tokyo is low, but there are still areas where you're going to want to keep an eye on your wallet. The busy trains and late-night drinking scene can be a threat when it comes to people taking advantage and trying to get some cash out of you.
Although it's NOT like other global cities like New York and Paris, thieves do exist in Tokyo and it's a good idea to watch your valuables. The best way to make sure your money doesn't get stolen is by wearing a money belt.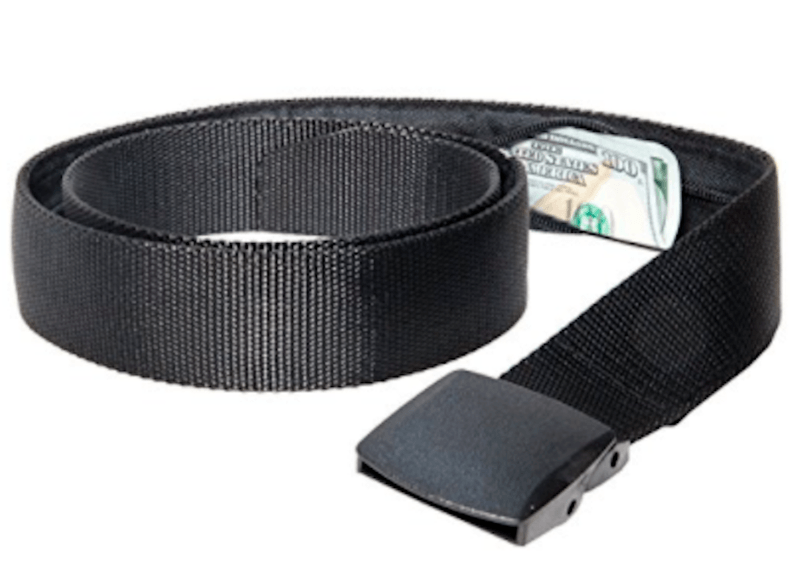 Of course. And a quick look around the internet will show you that there is quite literally TONS of choice when it comes to money belts. But we would always recommend the Active Roots Security Belt.
We like it first and foremost because it actually looks like a belt. That scores big points with us. Secondly, it's sturdy and affordable. Great!
The thing is, money belts are usually super ugly and make you look like you're going on a five-day trek. Trust us, you're going to want to look stylish when in Tokyo and this money belt does the job of looking simple enough so as not to stand out and will keep your yen safe, too. Anywhere in the world, wearing a money belt is pretty much a no-brainer. Even somewhere like Tokyo.
If you need a little more room for your passport and other travel valuables, have a look at a full-size money belt that tucks under your clothes instead.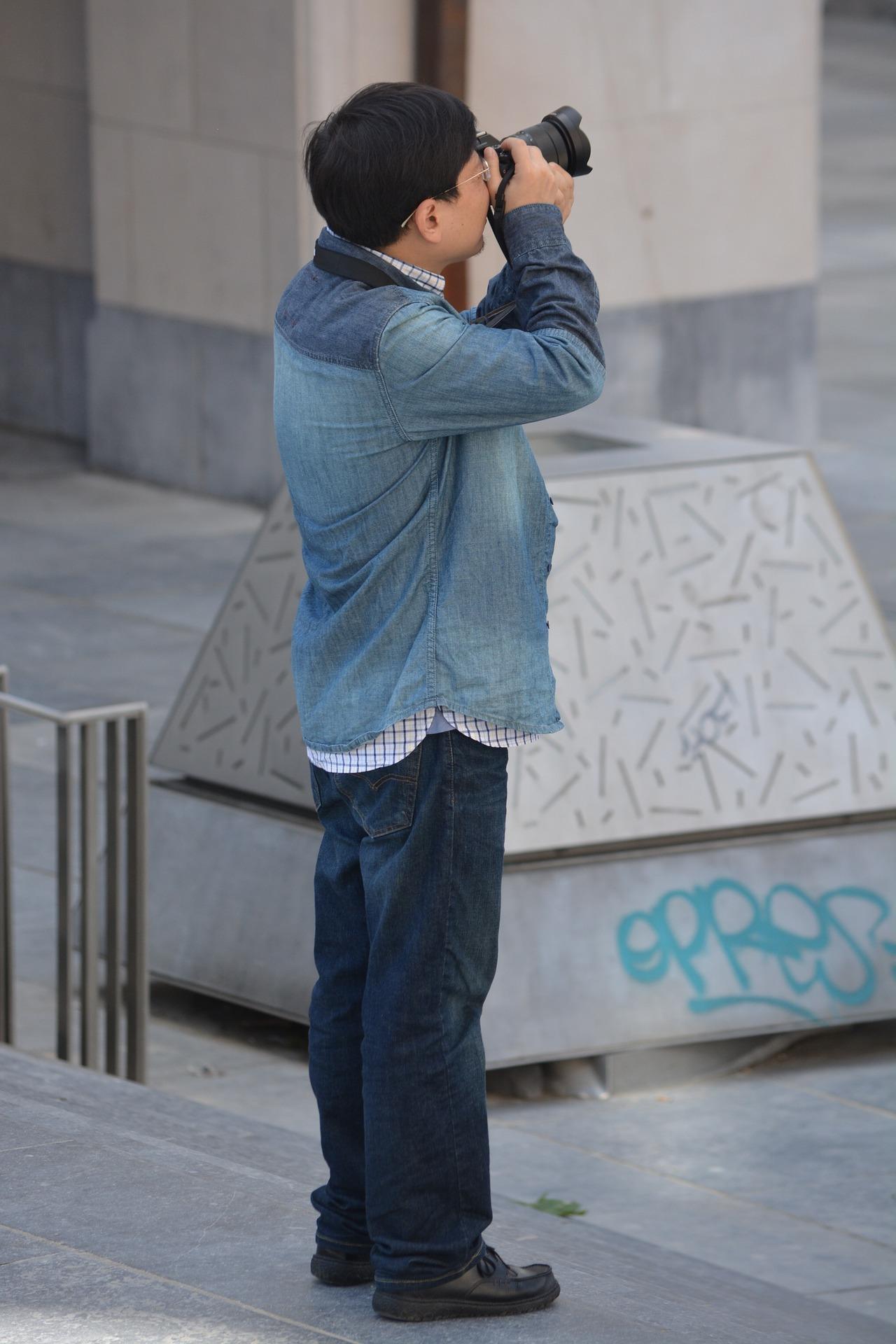 Definitely. Tokyo IS safe to travel alone. And solo travel is pretty awesome in general: you get to do things on your own terms, don't have to answer to anyone, and get to challenge yourself – all whilst experiencing a new culture. We're all for it. But it's not always amazing.
It's pretty easy to get lonely when you're traveling by yourself. And in Tokyo, that can definitely be a problem. In fact, we wouldn't REALLY say that it's the best place to travel alone. It can be pretty hard finding your feet, so here are some solo travel tips for Tokyo.
Tokyo's hostels aren't always the most social places. Really. So if you are looking for somewhere you can make a few travel buddies to hit up the city's best sights with, then DEFINITELY read reviews. This will help you find somewhere that's most fitting for what you want.
But if you don't care about being social, that's fine – it's up to you. There's a TON of other less social accommodation in Tokyo geared towards solo people, most famously capsule hotels. If you've never stayed in one – and you're not claustrophobic – go for it. You may save yourself money compared to a bed at a hostel.
Find a local person. You can find people on Instagram or even embark on a spot of couch surfing to find yourself a real Tokyoite. People are pretty eager to practice their English and will enable you a chance to see a different, more local side to the city.
Speaking of English, it's not widely spoken. What you shouldn't do in Tokyo speak English at everybody. Learning some Japanese will get you a long way. If you REALLY want a challenge, learn to read at least some katakana – this is used to write foreign words and will open up menus for you.
Don't be afraid to eat by yourself. People love food in Tokyo, and being by themselves doesn't stop them from enjoying whatever it is they want to eat. So grab yourself a seat at the bar (meant for lone customers specifically) and tuck in. You may even get chatting to a local – especially if there's been a bit of drink flowing.
In fact, don't be afraid to do ANYTHING alone. Many people in Tokyo do a lot of things alone. People are very independent. Even if you want to go and hike up nearby Mount Takao, you'll most likely find at least a few others doing it by themselves, too. It's totally normal.
Get yourself a data sim. Tokyo can be confusing as it is, so having Google Maps to help you navigate the trains is super helpful. Wi-fi is surprisingly NOT easy to come by in the Japanese capital, so data is honestly going to be a lifesaver. You'll also be able to use Google Translate. Another lifesaver.
If you need help; if you're lost – anything – head to the koban. These police boxes are everywhere and are usually staffed with at least one police officer. They'll be happy to help.
Don't push yourself. There is enough to do and see in Tokyo to fill several lifetimes. So when you're by yourself, don't feel like you have to do everything. You wouldn't even be ABLE to. So take your time. Enjoy the city and take it as it comes.
As we mentioned, life in Tokyo can get a little bit lonely. Use that data on your phone to keep in touch with people back home. Post pics of the AMAZING Japanese capital. That said, whilst it's not exactly GREAT for solo travelers looking to meet a bunch of new mates, it IS an acceptable place to do pretty much everything by yourself. If you're an independent person who likes their own time, you'll LOVE it!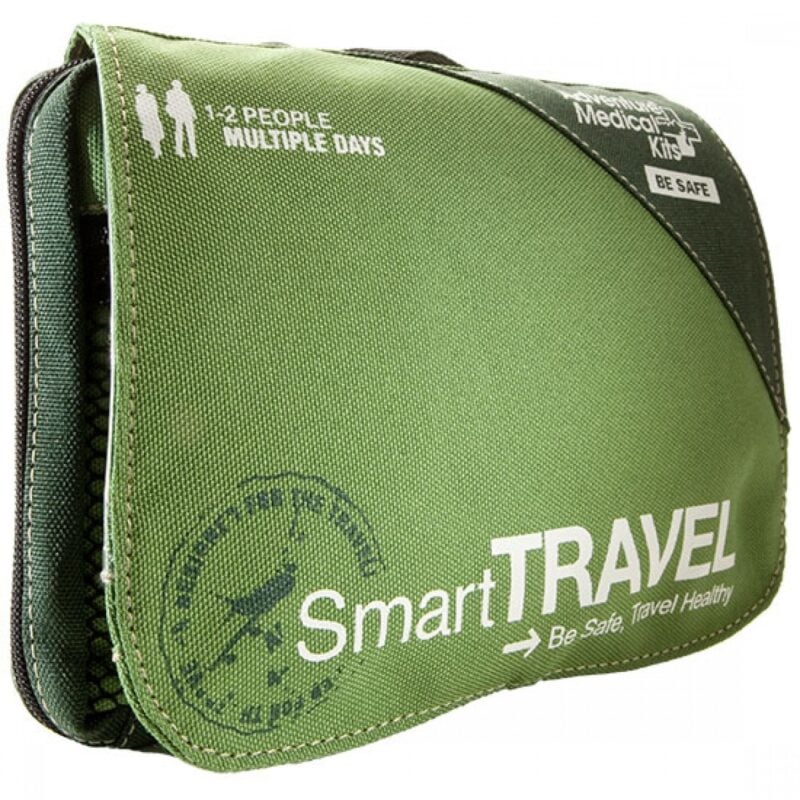 Be prepared for what life throws at you on the road. Pick up an AMK Travel Medical Kit before you head out on your next adventure.
View on REI
View on Amazon
Is Tokyo safe for solo female travellers?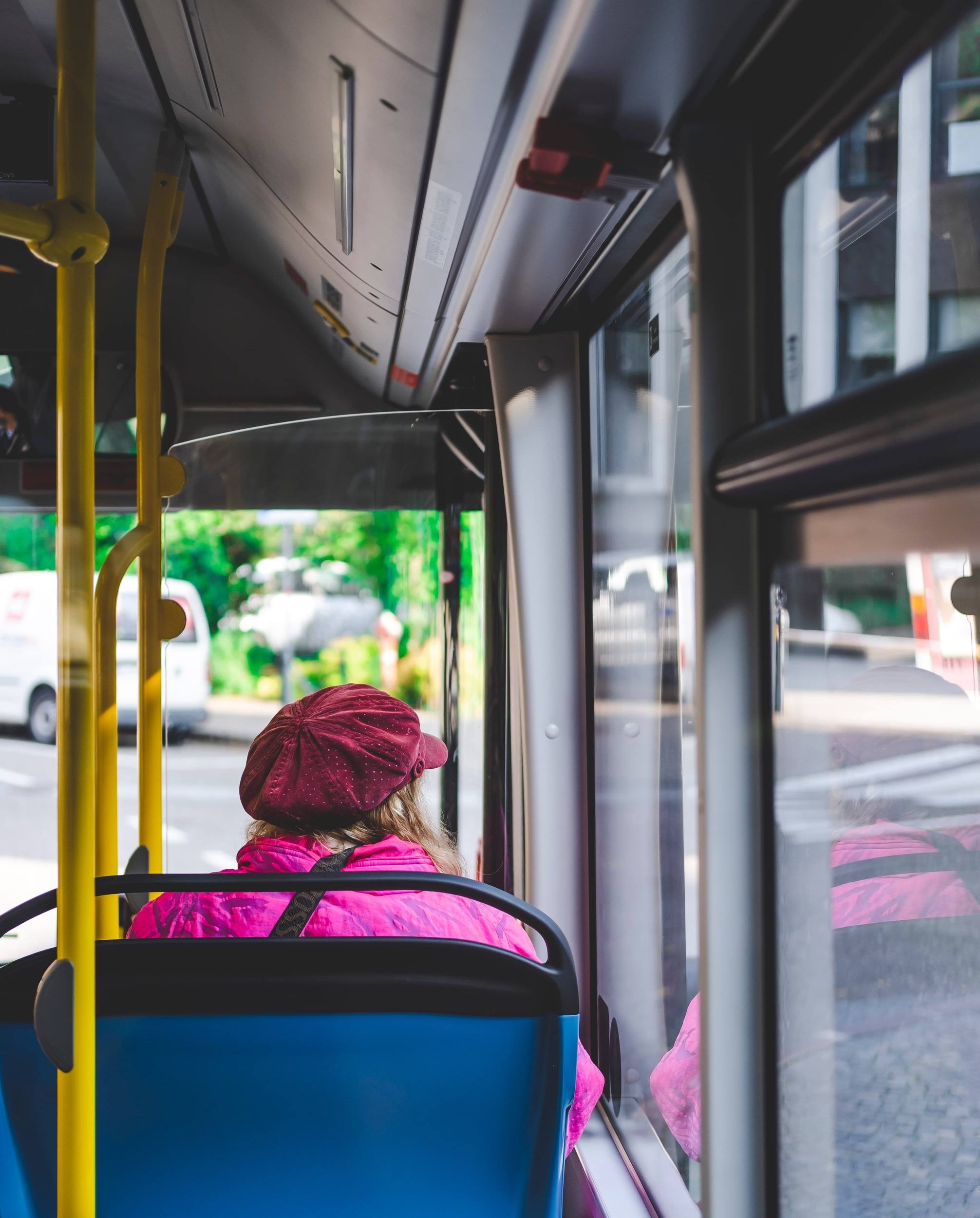 Given the safety credentials of Tokyo as a whole, solo female travelers are generally going to be pretty much as safe as their male counterparts in Tokyo. Women in Tokyo are independent people. They get the train home by themselves, eat solo, walk alone at night.
Toyko is safe for solo female travelers. But with all of that in mind, women anywhere in the world are more at risk than men. That's pretty much how it is at the moment. There are also a few quirks about Japanese society that you might find… peculiar. Definitely.
And for such a developed nation, gender equality in Japan is LOW. In 2018, Japan placed 110 out of 149 countries in the World Economic Forum's report on gender equality. With that awful bombshell, here are some tips for solo female travelers visiting Tokyo…
Women in Tokyo dress how they want to dress. But there are a few things you might want to keep in mind. Look around at how other women are dressed. For example, short skirts are normal – revealing your stomach with a crop top, or showing cleavage, is NOT normal. You might get some stares.
Getting hassled in the street isn't a regular occurrence. But you do get some weirdos. Especially in more central areas. Ignore guys who shuffle up to you and try odd pick-up lines – they'll be wanting you to come to a 'Host Club', where you pay for men's drinks in exchange for attention.
There are women-only carriages on Tokyo's rail networks in rush hour for a reason. And that reason is chikan, or inappropriate touching. Granted, when everybody's squished in a carriage, being up against someone can't be helped. But using this as an opportunity to grope people is something that happens. Avoid traveling during rush hour on the trains if you'd like a little more comfort.
And if something DOES happen when you're on the train, make it known. This is a country where people don't make a fuss. So get loud, point at the person, yell chikan at the guy in question. This will put attention on them and they won't like that at all.
There are cool hostels in Tokyo that boast not only female-only dorms but whole female-only FLOORS. This will give you even more peace of mind when it comes to avoiding potential male oddballs.
Toilets in Tokyo are EVERYWHERE and they're super clean. There are even special areas for women to do your makeup or even platforms in cubicles that you can fold down so you can take your shoes off if you need to get changed. The makeup areas are often full of other women doing their hair or makeup. It's cool!
Don't expect to find much in the way of tampons on your travels around Tokyo, or see breastfeeding women. These things aren't the norm – yet.
And hey, don't be afraid to head to an onsen if you're traveling solo. This means fully naked hot spring bathing. But don't worry: these are social spaces for women in Tokyo and can be a good place to practice your Japanese if you feel brave enough! In some ways, it might be better going by yourself than with a Western friend, too!
Even if you feel safe in Tokyo, don't lose your senses. By that we mean don't surpass your alcohol limit – and watch your drink at dodgy bars. Or, you know, just avoid dodgy bars altogether. Tokyo is still a big city. And big cities CAN be sketchy. Use your instincts and avoid things that seem off.
But at the end of the day, Tokyo is safe for solo female travelers. Japanese women themselves are, like we said, independent. And AWESOME. They don't care about being seen doing whatever they're doing alone. It's normal to do stuff by yourself.
So go and enjoy it. Beware of weirdos (everywhere has the sort, but they certainly stand out here), make a fuss if you need to, and get ready to meet some pretty cool women – either in your female-only dorm or at the local onsen!
Is Tokyo safe for LGBTQ travellers?
For this topic, we consulted Sebastien and Stefan over at Nomadic Boys about their experience as gay travellers in Tokyo. They're experts in travelling as an LGBT couple and had this to say about the city:
"Absolutely! As a hub for queer culture in Japan, Tokyo is super safe for all LGBTQ travellers. There is a vibrant gay scene in Shinjuku's Ni-ch?me (Area 2), which is famous for having the world's highest concentration of gay bars! There are over 300 crammed together, with something to suit everyone, whatever you're into. Some of the best ones to look out for include Arty Farty, Campy! Bar and the AiirRO Café Bar. In terms of clubs, check out New Sazae – it's the oldest and the most famous thanks to Freddy Mercury who used to come here often.
As a gay couple travelling in Tokyo, we had a fantastic time. We never experienced any problems anywhere and are confident that gay travellers in Tokyo will feel safe. The Japanese are extremely respectful of everyone and are super polite, particularly towards foreigners. We loved travelling in Tokyo and would return in a heartbeat!"
Is Tokyo safe to travel for families?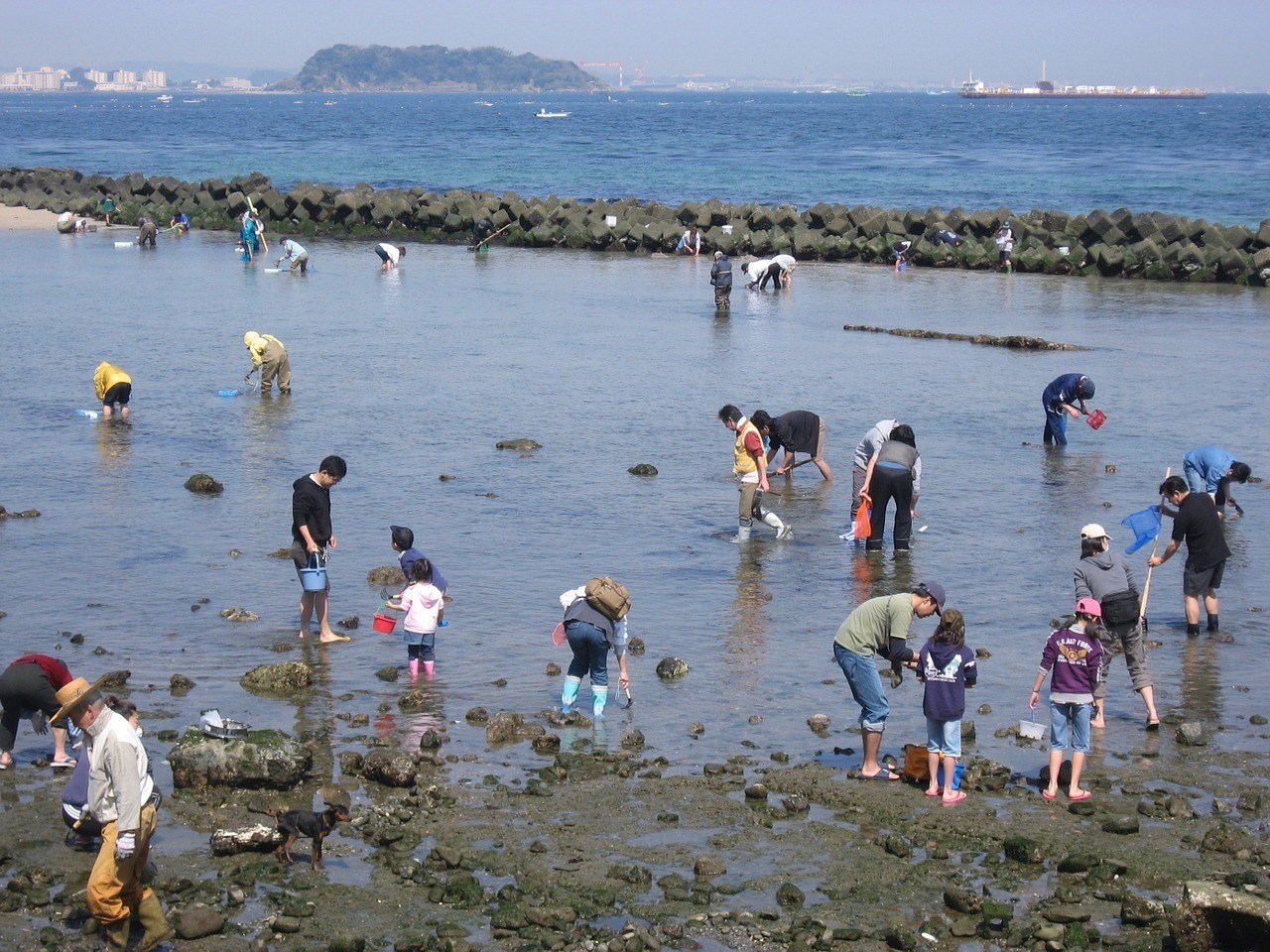 Well, let's answer that with this: it's not a rare sight to see young (very young) children taking the metro home by themselves.
A lot of really young children even walk themselves to school. Both these things are pretty much a WILD sight for Western eyes.
So, yes. Tokyo is safe to travel for families.
There are a TON of family-friendly attractions dotted around Tokyo that's going to make visiting the Japanese capital a dream for many children. ESPECIALLY if they're into manga and anime.
We're talking the Ghibli Museum – dedicated to all things Studio Ghibli. We're talking the countless arcades packed with hundreds of different videogames, like Joypolis. And we're talking Disneyland Tokyo. There's A LOT.
Then there are all the cool temples you'll get to see. Huge shrine complexes like Meijijingu. Many, many, many playgrounds and parks to have fun in. Not to mention the extensive network of "family restaurants" like Cafe Gusto, complete with cheap kids' meals.
Tokyo has also leveled up from mere cat cafes. Now you and your children can visit owl and even hedgehog cafes! Super cute!
But, there are some things to think about if you're planning to visit Tokyo with kids in tow. It is a BIG city after all.
Tokyo is very clean. You'll even see people cleaning the handrails of escalators. But make sure you keep clean, too. Use the oshibori – the cloths and towels they give you in restaurants before you eat to make sure your hands aren't grubby.
And you MIGHT want to take hand sanitizer with you – there's not always soap in the toilets to wash your hands with.
But make FULL USE of the facilities available in public toilets. There are even fold-out baby chairs in cubicles so your baby can stay safe whilst you're doing your business.
What you'll be most worried about is navigating the metro system when it's busy. Make sure your children stay close to you as it can be easy to get separated in the huge crowds at stations like Shinjuku
Is it safe to drive in Tokyo?
Whilst it IS safe to drive in Tokyo… there really is no point.
It's all a little bit confusing. You'll need to have some knowledge of Japanese road signs. There are one-way systems ALL OVER the place.
The network of trains that lace the city are MORE than enough to help you get around the city. They connect so many different corners of Tokyo that it's not worth the hassle.
It's actually pretty expensive to rent a car in Tokyo, too. And you'll have to get to used to driving on the left if you don't already do so.
Parking is super expensive as well and annoying to try to find – this isn't the sort of place where you can just park up on the street. And where you can find street-side parking, the meters have high rates. (In general, Japan can be expensive to visit.)
It can get very congested in rush hour, too. The streets are full of cars queuing up to get from A to B.
So we would say just avoid it.
Honestly, for other cities around the world, maybe renting a car would be good for getting out of the city for a day or two. But in fact, Tokyo's railway system extends deep into the neighboring prefectures Kanagawa, Saitama, Chiba, and Ibaraki. Meaning if you DO want to explore outside Tokyo for a day trip, it's easily done on via train.
Basically: it's safe for locals to drive, but for visitors, we'd prefer to avoid it altogether.
Is Uber safe in Tokyo?
Uber is safe in Tokyo, but you won't really want to use it.
That's because Uber in Tokyo is actually MORE expensive than taxis. That seems backward, doesn't it?
But of course it's safe. Like Uber around the world, you can track the journey, you don't have the language barrier, and you know the license plate and make of car you'll be getting into. It's safe all right. And you won't even have to worry about having spare cash on you since you pay in-app.
Only AFTER 10pm (and before 5am) you might find it may be a little cheaper to use an Uber since they don't have the same surcharge that taxis have after this time.
Uber isn't really a viable option, especially for budget travelers, though.
Are taxis safe in Tokyo?
Definitely.
Taxis in Tokyo have a reputation for being super clean. And the reputation is true. Sometimes the taxi drivers even wear white gloves and peaked caps. This is NOT a myth.
You can get your hotel or hostel to call a taxi for you – handy if you don't speak Japanese. But you might have to pay extra for this service.
The cheaper way to get yourself a taxi in Tokyo is to simply hail a taxi. Otherwise, you'll find plenty of taxis milling around at taxi stands outside shopping malls, some tourist sights, and near some larger train stations.
It's NOT normal to find an unlicensed taxi anywhere in Tokyo.
You can spot licensed cabs a mile off. These have green number plates instead of the usual yellow and white. You can see if it's empty or not by seeing if the empty car sign is red on the dashboard. If there's someone in it, it's green. Read that again, because I fully expected it to be the other way around.
Another way to grab a taxi if you're having trouble hailing one is to use an app like Japan Taxi or the popular Line Taxi. This will find the nearest taxi to you, who will then make a beeline for you if you do indeed end up summoning it your way. It's remarkably similar to Uber and often cheaper.
And if you do hail one off the street, use smaller bills rather than a 10,000 yen note. That's just polite. And when the cabby asks where you want to go, have something you can show them if you can't pronounce it!
Whilst taxis are safe in Tokyo, they ARE expensive. We would say they're about on par with, if not more expensive than, London's taxis. And they're still more economical in general than Uber.
They're cool though. The doors open FOR YOU. Automatically. Usually on the left side.
Is public transportation in Tokyo safe?
Public transport is super safe.
That's right, the public transport in Tokyo is safe.
The trains are cutting edge stuff. You know this of course – you've seen it on TV. And the train network goes practically everywhere you could ever dream of going all across the capital – and beyond.
And because of just how large it is… It CAN get a little bit confusing. However, we'd rather be confused than worried about pickpockets.
But let's just put that complexity into numbers for you: it's a bundle of 10 different railway companies operating over 60 lines. We'd recommend that if you need to get anywhere quickly, make sure you PLAN AHEAD.
Having data can be very handy, too. If you miss a connection or need to know when the correct train is coming, Google Maps will show you the quickest, cheapest or most hassle-free route.
Tips for Using the Train in Tokyo
We'd recommend that you get an IC card. These come in two forms in Tokyo, Suica or Pasmo. Both can be purchased at ticket machines. If you're stuck, ask a station attendant for help. At more touristy stations, staff are strategically placed next to ticket machines to help people buy tickets.
There are a number of different trains. Local, limited express, express, commuter express. Some may skip your stop completely – the best way to avoid this is to get the local train where possible. These will let you off at any stop.
Don't worry: there are many announcements both in stations and on trains in English so you'll be unlikely to miss your stop.
You'll need to be careful in rush hour. Follow the arrows in stations and try not to get in people's way. The flow of commuters at these times is huge and quick. It can be a little overwhelming. The trains sometimes run at 200% capacity. That's BUSY.
Then there are the female-only carriages. We've spoken about those, but if you ARE a woman and you DO happen to be traveling at rush hour, we'd say use these to be on the safe side.
Other tips for Public Transport in Tokyo
A little bit of etiquette…
Stand to the left on the escalators in Tokyo
Don't talk on your phone
Definitely don't EAT on the train, especially the metro (it's ok on long-distance trains)
Avoid sitting in priority seats meant for older, pregnant, injured or differently-abled passengers
It's all about being QUICK. Try not to hold people up at ticket gates
Last train home on a Friday can be pretty rowdy… and crowded. If you're from a city anyway, you'll be used to this. But it doesn't hold a candle to how ridiculous London's trains can get on Friday nights…
Buses are everywhere. These traverse routes that trains don't tend to. However, these aren't usually used by tourists. That's because they can be a little bit confusing to work out. If you're going to give it a go, get on at the front and use your IC card to tap in.
But we'd say stick to the trains. Buses can get caught in traffic, after all.
Keep everything on you in transit!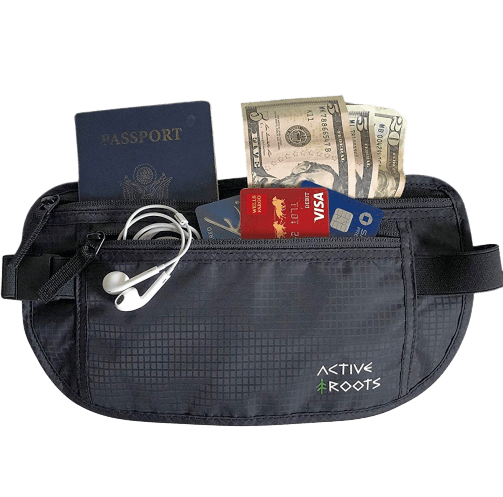 When moving from place to place, you shouldn't store travel documents in a bag, even if it's under your seat or overhead.
A full-sized money belt that stays tucked under your clothes keeps your documents and cash organized during your travels and assures nothing critical gets left behind or stolen.
Is the food in Tokyo safe?
Yes, yes, yes. The food in Tokyo is safe. Hygiene standards are high in the Japanese capital, as they are throughout the entire country. The problem you're going to have with food in Tokyo is simply deciding WHERE in the metropolis to eat!
Of course, Tokyo is a foodie haven. It boasts the most Michelin starred restaurants in the world. Those are some pretty good credentials. But there ARE some things that you might want to consider, so here are some tips for eating your way around Tokyo…
Watch out for chicken sashimi. Some stomachs might be able to handle it, but if yours is particularly delicate, then you might just want to avoid. To be honest, raw chicken is probably something you just shouldn't be touching.
If you aren't used to things like raw fish and shellfish, ease yourself in. You might even be allergic to something that gets served up – if you've never had it before, you wouldn't know. Chances are, however, if you're not used to something, the more likely your stomach won't like you filling up on it straight away.
Try to avoid tourist restaurants with all-English signage. Food quality and hygiene standards will be lower.
Do NOT avoid convenience stores or konbini as they are called in Japanese. You can get a LOT of seriously tasty food from these places. 7-11, Lawson's and Family Mart are "the big three". Even locals get stuff from these places. Start with onigiri (stuffed rice ball) and tell us it isn't tasty. Even the sushi from here is decent.
We mentioned it already, but head to Cafe Gusto or Saizeriya. If you're in need of some food, these places have picture menus that you can just point at if you don't know the lingo. Plus, you get a buzzer on the table that you press when you need to order.
Don't expect to find street food stalls like you would in other Asian countries. They're not very popular unless you happen to be attending some sort of matsuri (festival). With that in mind, if you find yourself in a place that LOOKS like a food court – usually near or in a station – with a lot of cooked food and other tasty bits on display, definitely feel free to buy it, but don't walk around and eat. It's proper to sit and enjoy your meal.
Now for fugu, which is pufferfish. This can kill you. It's supposedly not even an amazing taste.
This tip is by no means a must, but it will open up your culinary experience: learn just a little bit of Japanese. Reading some basic characters will do. Or take Google Translate out with you when you dine. If you're a vegetarian, ask for things niku nashi – that's "without meat". Servers and chefs are likely to figure out a way to fulfill the request.
But basically, in general, the food in Tokyo is not only amazing, but amazingly safe, too. You won't have to worry about getting ill from any lack of sanitation here. The only thing that could get in your way is your stomach sensitivity.
From vending machine restaurants – where you take your pick of noodles, pay your money and take your ticket to the counter – to gourmet fancy restaurants – where you can really blow A LOT of cash – Tokyo has something for everyone's appetite and budget.
Can you drink the water in Tokyo?
Yes. You can. Feel free to fill up your water bottle to take it with you and cut down on plastic!
But it isn't very tasty. It's a little bit… chlorine-y.
If you don't mind that, go ahead. If you are a bit of water connoisseur, then you can always bring the GRAYL GEOPRESS to further clean the water and brighten the taste a bit.
Want to save the world?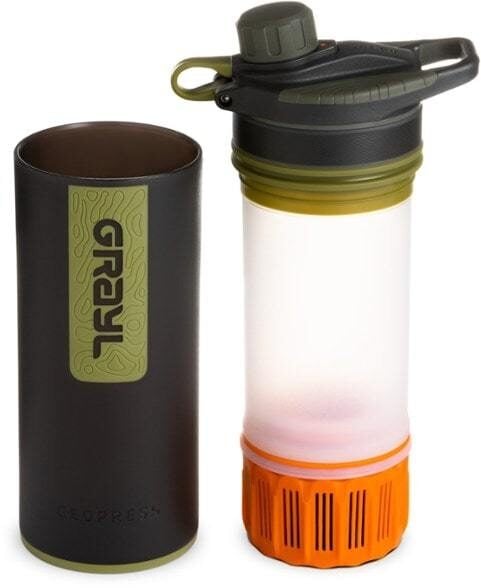 Single-use plastic bottles are a huge threat to Marine Life – Be a part of the solution and travel with a filter water bottle.
The GRAYL GEOPRESS water bottle is the ONLY all-in-one filter water bottle setup you'll need. Whether you need to purify the water from a hostel sink in Kathmandu or a stream trickle in the Andes, the Geopress has got you covered.
Read our full review of the GRAYL GEOPRESS!
Is Tokyo safe to live?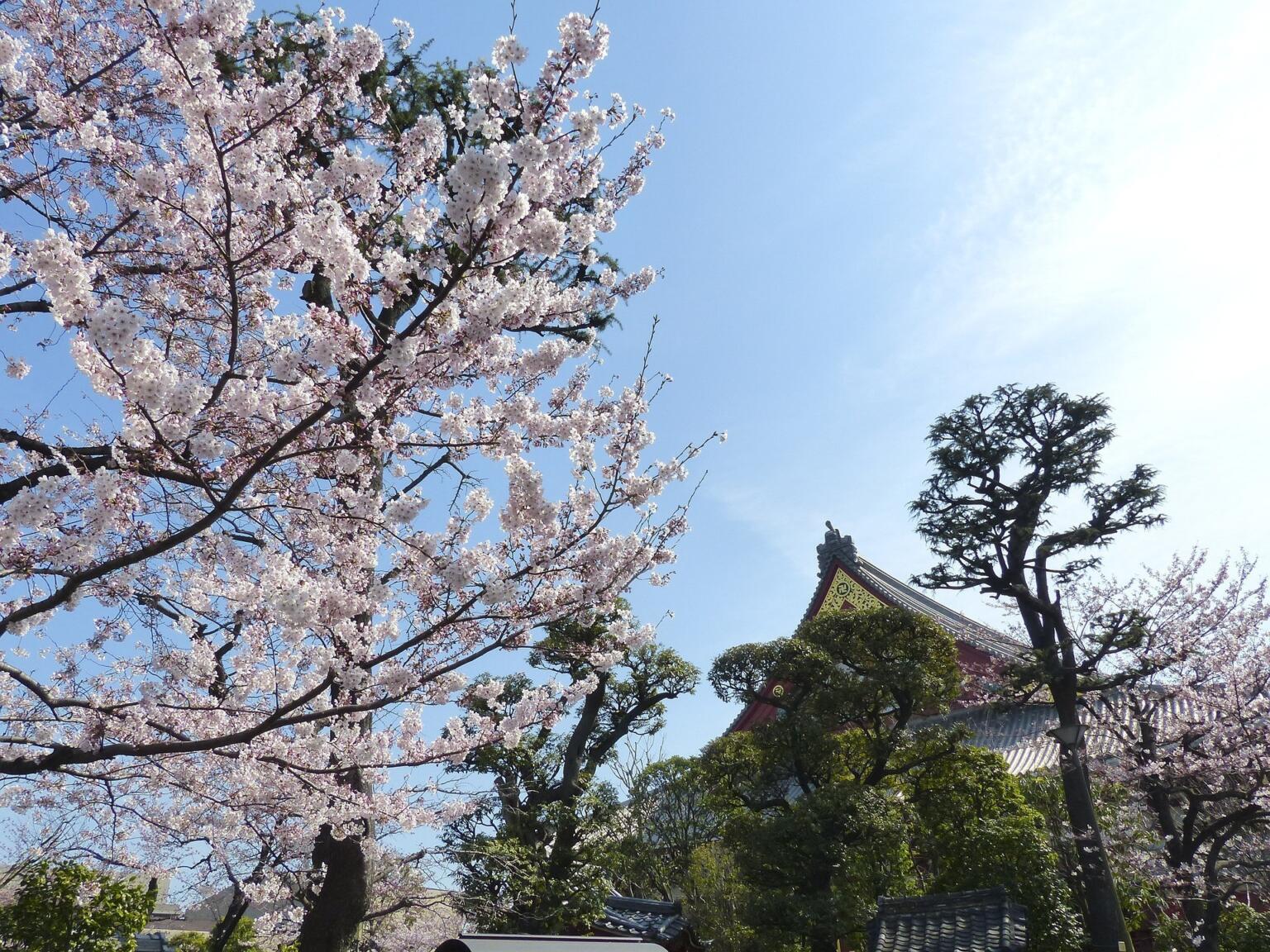 It is very safe to live in Tokyo.
Of course, the longer you stay in Tokyo, the higher the chance you're going to at least FEEL an earthquake.
And about that big one that the government is predicting for the area… That also might happen when you're living here.
You should get yourself an earthquake app. Get onto the app store and download one like Quakefeed or Japan Shelter, which gives you directions to your nearest shelter in the event of a natural disaster. Another thing to do is simply to read up and know what to do if a big earthquake hits. This is vital information.
Tips to Help You Live in Japan
The next major thing about living in Tokyo is learning Japanese.
That's par for the course about living in ANY country. If you'll be there a long time, why wouldn't you?
Knowledge of Japanese will open up Tokyo for you. Asking for directions, making small talk, ordering food, reading menus and signs… It's all going to be helpful. And it's not tonal like Chinese (a frequent misconception), making it a lot easier to pronounce, too.
There ARE three different scripts to get to grips with though: katakana, hiragana and Chinese characters or kanji. Knowing the first two and at least a few kanji will help you in everyday situations.
In terms of safety, Tokyo is DEFINITELY a safe place to live. Crime is almost nonexistent. Violent crime even LESS so. What's going to cause you most bother is maybe someone stealing your bike. Or your umbrella.
One thing that might be a little bit tricky is just… fitting in. In Tokyo, since it's a big tourist focus, you may be frustrated to constantly be seen as a tourist. Even people who have lived here for decades find themselves (amongst other annoyances) spoken to in English, though they are fluent in Japanese.
But this is a SMALL price to pay for living in what is one of the COOLEST cities in the world.
How is healthcare in Tokyo?
As you might expect, healthcare in Tokyo is top notch.
It's well developed and stands up amongst other capitals of other developed countries in the world. The hospitals are well equipped and come complete with highly trained staff… and some doctors who may even speak English.
If you're worried about not being able to communicate what is wrong with you, head to a university hospital. The staff here will almost ALWAYS be able to speak English.
Another option is to take a Japanese person with you.
The cost of healthcare can be EXPENSIVE, but it's not any more expensive than somewhere like the US. Bear in mind you should definitely have medical insurance. And if you're in Japan for longer than 3 months, you'll (usually) have to enroll in the National Health Insurance program. This means you pay 30% of your treatment, the government pays 70%.
Generally, the only problem you'll have with healthcare in Japan is the language. Even then, Google Translate can get you through.
Where to go for Medical Treatment
There are local clinics you can go to for minor ailments. These are EVERYWHERE. You can walk in without an appointment.
Having some basic phrases under your belt would be ideal, obviously, but if you point and make some hilarious gestures you'll probably get the message across. Again, alternatively, take a Japanese friend (if you have one).
English-speaking clinics for expat communities can be found. But these are expensive and, strangely, DON'T accept health insurance.
St Luke's International Hospital is a foreigner-friendly hospital with English-speaking doctors, translation services, 24-hour care and specialist treatments available.
If you need medication that you can buy over the counter head to a pharmacy. There are popular chains all over the place like Tomod's, which you can find at train stations.
Helpful Tokyo Travel Phrases
Japanese is not an easy language to learn, but knowing a few phrases will go a long way! Many Japanese people do not speak English well, or feel embarrassed to try, so knowing these travel phrases will help you connect with the locals!
Hello – Konnichiwa
Thank you – Arigatoo gozaimasu
Please – onegai shimasu
Yes – hai
No – iie
Excuse me – Sumimasen
Where is the __? -__ wa doko desu ka?
I don't understand – Wakarimasen
I don't speak Japanese – Nihongo ga wakarimasen
How are you? – Ogenki desu ka?
Do you speak English? – Eigo o hanashimasu ka?
Where is the subway? – Chikatetsu wa doko desu ka?
No plastic bag – bin?ru-bukuro nashi
No straw please – Waranaide kudasai
No plastic cutlery please – Katorar? wa arimasen
Is the tip included? – Chippu wa fukumarete imasu ka?
How much does that cost? – Kore wa ikura desu ka?
Can you help me? – Tetsudatte itadakemasu ka?
Where is the bathroom? – Ofuro wa doko desu ka?
Cheers/ Bottoms up – Kanwai
Fool/ Idiot/ Moron – aho, baka, bakayaro
Eat shit – Kuso Kurae
Pervert – Hentai
Final thoughts on the safety of Tokyo
There may be some sketchy areas of the city, and there may be a few dodgy bars in these sketchy areas, where unsuspecting patrons are duped and scams are rife. But we don't think this is different from any other city in the world. Especially capital cities, which typically see high numbers of tourists. Basically what this means is: wherever tourists go, so go petty crime and a whole world of scams.
That's usually the case. But this is a minor thing in Tokyo. These things MAY happen. But the thing is, knowing NOT to follow a pushy tout to a touristy scam-ridden bar will keep you safe from that situation. So it sort of disappears from view. And then you're left with Tokyo as a whole. And Tokyo as a whole… well, Tokyo is pretty dang safe. Aside from the odd bit of crime here and there, it's safe.
The thing that's REALLY dangerous about Tokyo is nature. Too hot, too windy, too rainy – can all make the city shut down. An offshore earthquake could even mean a tsunami. Both of these could potentially wreck the city.
It's much more likely you'll have a normal visit to Tokyo, which involves day-to-day safety, security, and idyllic tranquility mixed with big city madness.
And have you thought about getting Travel Insurance for your trip? You can get a quote from World Nomads by clicking on the link below.
Disclaimer: Safety conditions change all over the world on a daily basis. We do our best to advise but this info may already be out of date. Do your own research. Enjoy your travels!
"Find out how YOU can support the site. We work hard to put out the best backpacker resources on the web, for free! It's all about helping out our tribe of awesome backpacker readers [that's you!]. Please visit the link to find out how you can help keep the site going 🙂
For the sake of transparency, some of the links in our content are affiliate links. This means that if you book your accommodation, buy a book or sort your insurance, we earn a small commission at no extra cost to you. I only link to stuff I've actually used and never endorse products or services that are not up to scratch. Thanks for your support.