The big question on everyone's lips is: Is Tokyo expensive?
Now, there's no straight answer here because there are some elements of the city that are expensive and some that aren't. This will require a bit of in-depth analysis of the various costs of visiting the city in order to get a better answer.
Japan—and especially Tokyo—are incredible places. From the culture and the people to the amazing sights and, of course, the food! Japanese cuisine is some of the best in the world and goes far deeper than sushi and ramen.
People also may wonder: Is Japan expensive? The only issue is the common misconception that Tokyo, and the rest of the country, is expensive. It all depends on how you wish to spend your time, and where.
If you want the crème de la crème, then you will need to fork out the big bucks—I'm talking 5-star hotels, Michelin-star restaurants, and first-class travel. However, it's possible to do the opposite and have a very budget-friendly trip too.
One must always remember one thing to keep the costs down—try and live like a local. Adapt to how they travel, sleep, and eat, and see how little you spend!
Luckily for you, we've prepared this in-depth guide to all the costs you will be likely to incur during your travels in Tokyo. It will also help you to travel on a budget and discover all the amazing places, culture, and delicious food Tokyo has to offer.
So, sit back, relax, and let's get exploring!

Do You Want to Travel FOREVER??
Pop your email in below to get a FREE copy of 'How to Travel the World on $10 a Day!'.
So, How Much Does a Trip to Tokyo Cost on Average?
We will be covering the following categories while highlighting the average cost of a two-week trip to Tokyo:
Travel within the city
International airfare
Food
Accommodation
Tourist attractions
Alcohol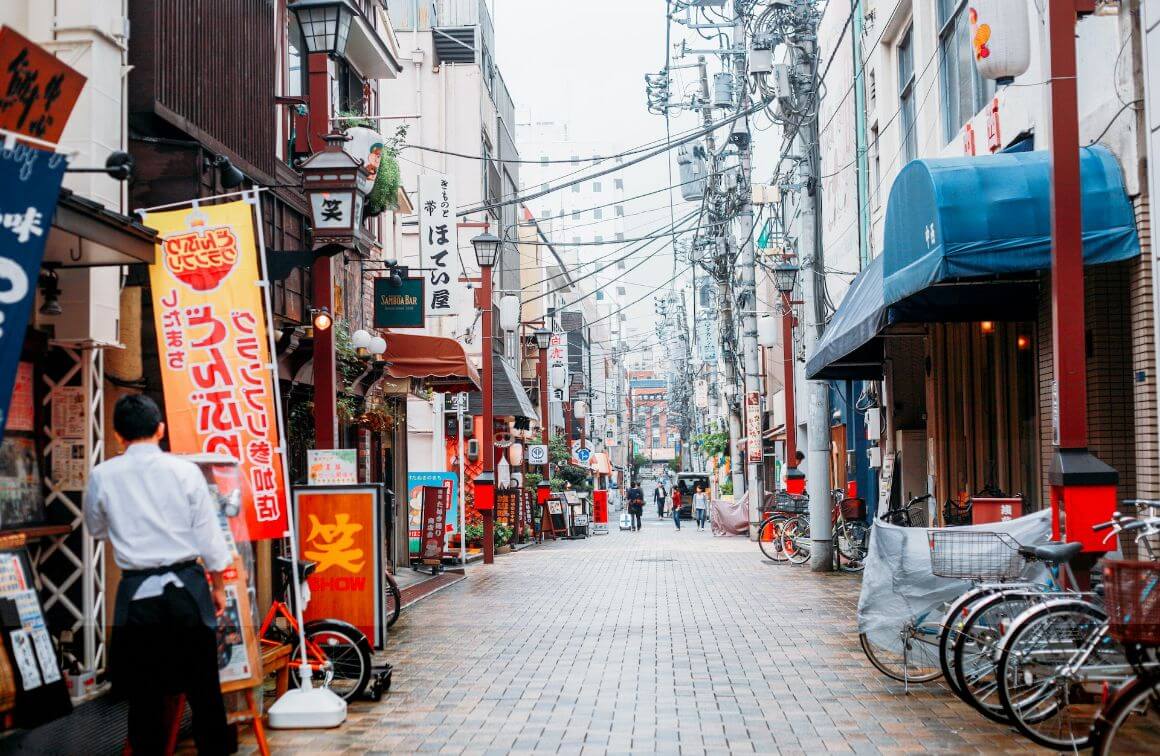 Please remember that these costs are an estimate and subject to change.
All costs mentioned are given in USD. Japan's currency is the Japanese Yen (JPY). As of April 2023, 1 USD = 134.12 JPY.
Now, in order to properly understand "Is Tokyo expensive?", we need to look at a breakdown of the average costs of travelling in Tokyo.
3 Days in Tokyo Costs:
Is Tokyo Expensive

| Expenses | Estimated Daily Cost | Estimated Total Cost |
| --- | --- | --- |
| Average international airfare | $1000 | $1000 |
| Accommodation | $69 – $699 | $69 – $699 |
| Transportation | $6 – $30 | $18 – $90 |
| Food | $15 – $85 | $45 – $255 |
| Alcohol | $2 – $80 | $6 – $240 |
| Tourist Attractions | $5 – $135 | $15 – $405 |
| Total (excl. airfare) | $51 – $563 | $153 – $1689 |
| A Daily Average | $100 – $300 | $500 – $950 |
Cost of Flights to Tokyo
ESTIMATED EXPENSE: $1000 for a return ticket
One of the biggest expenses that you're going to encounter while backpacking in Japan is the international flight to Tokyo. This is going to differ depending on where you're flying in from, so let's look at the different options.
Most international flights arrive at Tokyo's Haneda Airport. We used Skyscanner to figure out the average costs of a round-trip ticket to Tokyo from a few major international airports:
New York to Haneda Airport: 1000 – 1500 USD
London to Haneda Airport: 740 – 1100 GBP
Sydney to Haneda Airport: 950 – 1500 AUD
Vancouver to Haneda Airport: 1100 – 1700 CAD
Remember, though—these prices are always subject to change.
There are so many ways to get the best possible price. You can research airfare deals and fly in the off-season to save a lot of money. You can also take advantage of any special deals and error fares if you take the time to observe the flight schedules and airfare.
Price of Accommodation
ESTIMATED EXPENSE: $23 – $ 233/day
Now that we've discussed getting to Tokyo, it's time to take a look at the costs associated with staying in the city. Note that Japan is expensive relative to the rest of Asia, and Tokyo is the most expensive city in Japan. Accommodation costs are, however, slightly lower in comparison to most major American and European cities.
Also remember that not all accommodation offerings in the city are expensive, with cheaper options available too. The general accommodation rule also applies—the further out of the city you go, the cheaper it becomes.
Hostels in Tokyo
If you're on a Japan trip, hostels in Japan are generally the cheaper option when it comes to accommodation, and this remains constant in Tokyo too.
Staying in a hostel is not everyone's cup of (green) tea, but for many, it can be a great way to meet like-minded people in a vibrant environment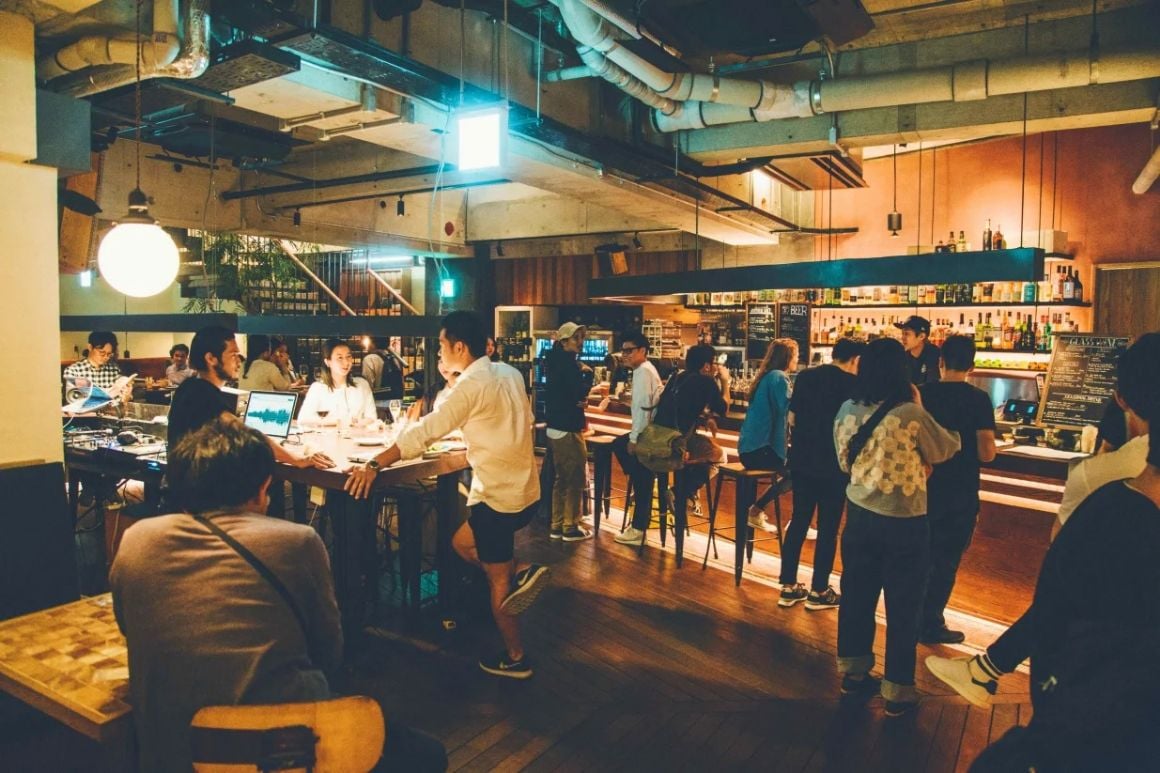 Hostels in Tokyo will set you back between $23–$37, on average. You can still find cheaper options the farther you get from city limits, but we recommend a centrally located hostel with decent amenities.
Here are my top 3 picks for the best hostels in Tokyo. Each has its own unique charm and drawcard, with high user ratings, of course!
Quality Hostel K's House Tokyo Oasis: It's easy to see why this hostel was voted the World's Best Hostel for two years in a row, as voted by the people.
CITAN Hostel: Location, location, location. There are no fewer than 4 nearby stations to choose from for getting around the city.
Toco Tokyo Heritage Hostel: One of the most authentic accommodation options as it is a traditional Japanese house that has been converted into a hostel.
Airbnbs in Tokyo
If hostels aren't your thing and you prefer your own space, then an Airbnb is a great option. They would be a nice treat after a long time on the road or after a couple of weeks in a hostel—a breath of fresh air, if you will.
Airbnbs in Japan are a great way to find yourself an apartment in the city. Prices differ immensely within the city, depending on the neighbourhood and amenities, but there is something for everyone. On average, Airbnbs in Tokyo will cost you anywhere between $42 and $127 a night.
The benefits of staying in your very own apartment are several—aside from all the privacy and quiet, you'll also be able to cook your own food and save on eating out.
Here are some Tokyo Airbnbs that have caught my eye:
Private room in a rental unit: Superhost status, convenient location, and minimalist Japanese interior? Yes, please!
Apartment in Tokyo: A whole apartment? Don't mind if I do! The perfect option for those digital nomads.
Entire serviced apartment: I'll take your entire apartment, and raise you one. Fully serviced and unlimited internet. That'll do, pig, that'll do!
Hotels in Tokyo
While hotels in Tokyo are the most luxurious option, they're also the most expensive. If you have a huge budget, then go for it. But if you're a mere backpacker mortal, then they're likely going to look elsewhere.
Staying in a hotel definitely has its upsides, though. Think delicious breakfasts, huge loos, comfortable beds, and housekeeping. They're also a nice break from sharing a room with multiple other travelers and their antics. You'll be able to have a well-deserved break from snoring, loud noises, and shaking beds (not caused by earthquakes)!
Here are a few hotels I've chosen for when the going gets tough in a hostel and you've had enough of the crowd:
Hotel Muzze Ginza Meitetsu: An epic Japanese-style business hotel conveniently located in the city. $148 will get you a decent room, and a free continental buffet breakfast is included too!
Hotel K5: Free Wi-Fi is included everywhere in the hotel, and all the rooms have air conditioning to keep you cool in the Tokyo heat. $233 will get you a studio with a shower.
Keisei Richmond Hotel Tokyo Monzennakacho: Convenient location, buffet breakfast, allergy-free, and free Wi-Fi. $79 will get you a decent single room.
Unique Accommodation in Tokyo
There are a number of uniquely Japanese accommodations that can be found in Tokyo, ranging from pricey to cheap. One thing is certain though—the experience will be a memorable one!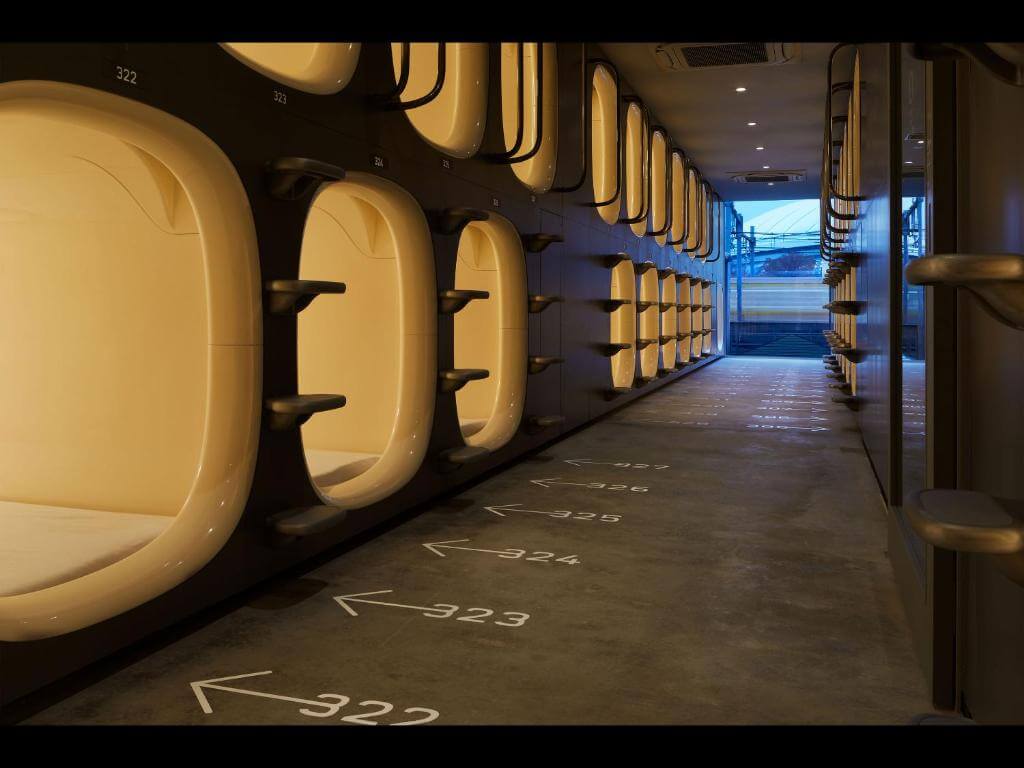 So, let's take a look at these unique accommodations that can be found in Tokyo:
Capsule Hotels: Capsule hotels in Japan consist of enclosed single-bed capsules that are just big enough for you to sit up in and have some form of privacy. You can expect to pay between $50 and $94 for a capsule bed in Tokyo. A great option is the 9 Hours Capsule Hotel.
Ryokan: Ryokan are Japanese-style inns found throughout the country, and consist of futon beds, Japanese-style baths, tatami rooms and, of course, local cuisine. Expect to pay between $45 – $140 a night for a ryokan. A great option is the Sawanoya Ryokan in Tokyo.
Manga Cafes: Manga cafes, also known as Manga Kissa, are places where you can go to read traditional Japanese comic books known as manga. These cafes also offer internet access and budget accommodation. They are by far the cheapest accommodation option, and you can expect to pay between $11 and $19 per night. Check out Kaikatsu Club which is a great option!
Is This the Best Backpack EVER???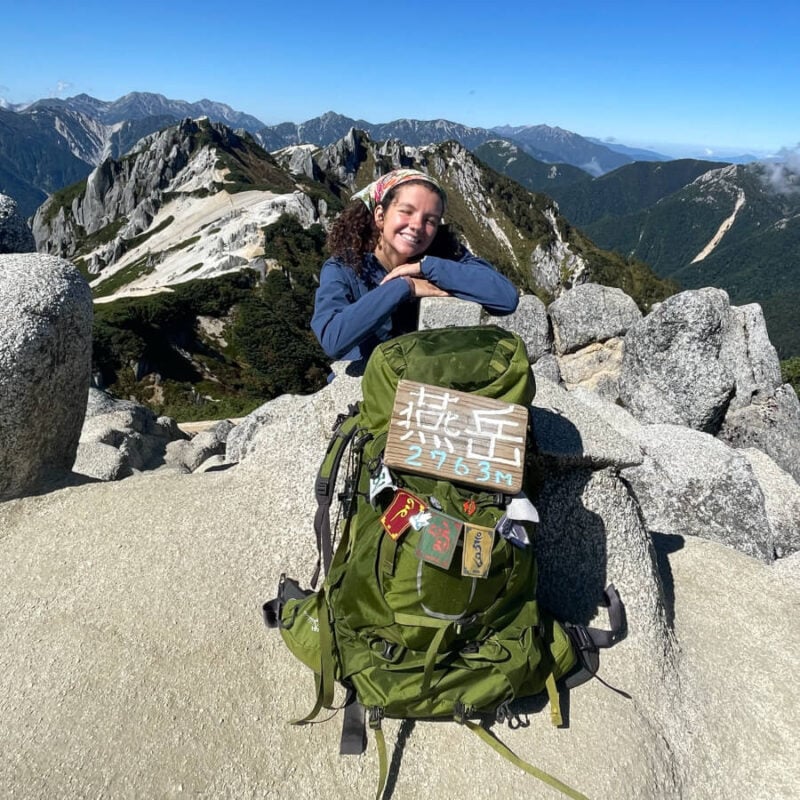 Cost of Transport in Tokyo
ESTIMATED EXPENSE: $6 – $30/day
Transport in Tokyo is expensive! Trains are efficient but super pricey. Buses are slightly cheaper but they will still hurt your pocket. Renting a car is another option for travel between Japanese cities but toll roads are costly and so is fuel.
I know I'm painting a pretty grim picture here, but not all is lost. There are ways to bypass the travel dilemma and options to keep your travel costs down (slightly).
Train Travel in Tokyo
Visit Japan to also experience their amazing trains. Take the Bullet Train, for instance! They are super-efficient, never late, squeaky clean, and most comfortable—a true testament of what rail travel around the world should aspire to.
Many intercity trains leave from Tokyo's main stations—this is, by far, the best way to travel in the country. Expect a fast, efficient, and scenic ride as you speed through the countryside.
The only issue is the cost—trains are expensive in Japan!
There is a way to save cash as a tourist. though—a little thing called the JR Pass! It is available for a 7-,14-, or 21-day period and allows you access to most lines in Japan.
Here are the various options under the JR Rail Pass:
Standard Option
7-day pass: $222
14-day pass: $353
21-day pass: $452
Green Pass (First Class)
7-day pass: $296
14-day pass: $480
21-day pass: $596.64
While visiting Tokyo, you will see there is the Tokyo Subway which comprises the Tokyo Metro and the Toei Subway. Tickets for the Metro are on sale at all Tokyo stations and differ in price depending on the distance travelled. Go for the 24-, 48-, or 72-hour-ticket options—this gives you access to both the Tokyo Metro and the Toei Subway. The costs for these Subway tickets are:
24-hour subway ticket: $6
48-hour subway ticket: $9
72-hour subway ticket: $11
Bus Travel in Tokyo
Look, the buses in Japan are great, but once you've experienced the trains in Japan, it's hard to use any other form of public transport again!
The buses in Japan are comfortable, on time, and overall a great way to get around. This way, you can avoid crowded train stations altogether.
Buses also give you access to the more remote areas and smaller towns that the trains don't go to. This is amazing if you want to get more off the beaten track and explore.
Buses don't operate as frequently as the trains and take a bit longer (there's no bullet bus, unfortunately), they're still an overall great way to see the city and surroundings.
The Toei Bus operates in Tokyo and covers the main areas of the city. It also allows you to link up with trains, subways, and other transportation. Fares for a general bus ticket will cost about $1.50 but the price depends on the distance covered.
Another option for longer bus trips is the Japan Bus Pass—great for further trips and inter-city travel. There are 3- and 5-day ticket options available, and they cost.
3-day ticket: $95
5-day ticket: $114
Renting a Scooter or Bicycle in Tokyo
Using a two-wheeler to get around Tokyo is a win-win scenario. You will get to save money on costly local travel and it's a nice way to keep fit! The bonus is that Tokyo is also laid out in a way that makes commuting by bicycle or scooter a breeze.
Two-wheelers will help you escape the trains' rush-hour crowds—but you might get to work a little sweaty. But hey, that's a small price to pay for saving cash at the end of the month.
There are a number of apps to help you rent a bicycle. Docomo Bike is one of the largest Tokyo bike-sharing operators, offering bikes for $1 – $1.50 for 30 minutes. You can also try Docomo's monthly bike-rental service for around $15 for the first 30 minutes. If you're sneaky you can rent for 25 minutes at a time and then take a new bike. You're welcome!
Alternatively, you can also try Hello Cycling to hire a bike. They operate in much the same way as Docomo Bike does and renting a bike is pretty simple.
Luup offers rental of both electric bikes and scooters on their app—a great option for environment lovers.
Cost of Food in Tokyo
ESTIMATED EXPENSE: $15 – $85/day
How much does a trip to Tokyo cost, in fact? Well, we're getting there. Next up is analysing the cost of the incredible food in Tokyo.
Japanese food culture goes far deeper than just sushi and ramen. Of course, eating out every night at expensive restaurants can burn a hole in your pocket, but it is possible to get epic food for less!
Rice and miso form integral parts of Japanese cuisine. Oh, and noodles too! Don't forget the noods! There is a lot of emphasis on seasonal produce. Typical sides to main dishes include pickled vegetables or vegetables in broth, and fish.
Some of the most popular foods in Japan that you can find in Tokyo are:
Seafood: Served raw like sashimi or together with other elements in sushi.
Wagyu beef: Try the highest grade A5 wagyu for a one-way trip to food heaven.
Kobe beef: A specific strain of Japanese black cattle raised in very strict environments—the flavor is sensational!
Ramen: My guilty pleasure, sigh. Broth, noodles, meat, miso, egg, and vegetables—what more could you want?
Fugu: Only for the most daring! Fugu is a type of pufferfish which, if not prepared properly by a trained chef, can kill you!
Now, a lot of these foods are quite expensive. But it is possible to eat simple, delicious street food and not spend all your hard-earned savings. Keep an eye out for happy hours and meal specials like 2-4-1.
Where to Eat Cheaply in Tokyo
People often wonder: Is the food in Tokyo expensive? Well, food in Tokyo doesn't have to cost an arm and a leg. The key is to avoid tourist traps!
Check out these alternative food options instead. They are more authentic and will not rip you off.
Supermarket meals: Supermarkets are a great place to find cheap pre-made meals. You can get away with spending a few dollars to fill your tummy.
Making our own food: By far the cheapest option, if you have a little cooking space at your accommodation. Rustle up a noodle stir-fry with some tofu or meat—and pay between $4 and $8, with leftovers.
Ramen bars: Here, you can score an epic bowl of goodness for as little as $5.
My personal favourite, konbini: Konbini are Japanese convenience stores—and your ticket to eating cheaply. Places like 7/11, Lawson, and FamilyMart are the go-tos where you can buy pre-made bento boxes for between $5 and $10. There's also instant noodles for $1 – $4.
These are just a couple of the popular but cheap food offerings in Tokyo—the list goes on!
Price of Alcohol in Tokyo
ESTIMATED EXPENSE: $2 – $80/day
While alcohol in supermarkets is pretty cheap, it's a different matter when you start hitting restaurants, bars, pubs, and clubs.
There are a few popular drink options in Tokyo. Let's take a closer look:
Shochu: One of Japan's most delicious distilled alcoholic beverages, usually made of rice, barley, or sweet potato. It's sometimes referred to as Japanese vodka.
Nihonshu: An alcoholic drink made from fermented rice, koji, and water. Encompassing different types of sake, nihonshu has lower alcohol content than Shochu, and is usually drunk on its own. It can be served hot, cold, room temperature, or warm. A decent bottle of nihonshu costs between $15 and $39.
Beer: Japan produces some of my favourite beers in the world. Large breweries such as Sapporo, Kirin, and Asahi are known worldwide but there are also some epic craft beers like Yoho Brewing's Tokyo Black! Beers cost around $2 at a supermarket, $4 at a restaurant, and $10 at a fancy bar.
Whiskey: Japan is one of the best producers of whiskey in the world. Nikka, Yamazaki, and Suntory are all incredible Japanese whiskies. The cost starts at around $15 and can go all the way up to $300!
The best way to save cash on alcohol is to pre-drink where you're staying. Grab some beers from the local supermarket and maybe some whiskey if you're feeling frisky. Also, keep a lookout for drinks specials and happy-hour deals.
Cost of Attractions in Tokyo
ESTIMATED EXPENSE: $5 – $135/day
Tokyo has many compelling attractions! It is a great mix of the old and the new—traditional palaces alongside modern marvels.
Traditional attractions like temples, palaces, and shrines are very reasonably priced. Expect to pay anywhere between $2 to $10. A day trip to Mount Fuji is also unmissable. It will cost you around $80 per person, and is absolutely worth it!
You can also do some uniquely Tokyo things like go racing in Mario carts in the city streets for about $135 (including a photoshoot)!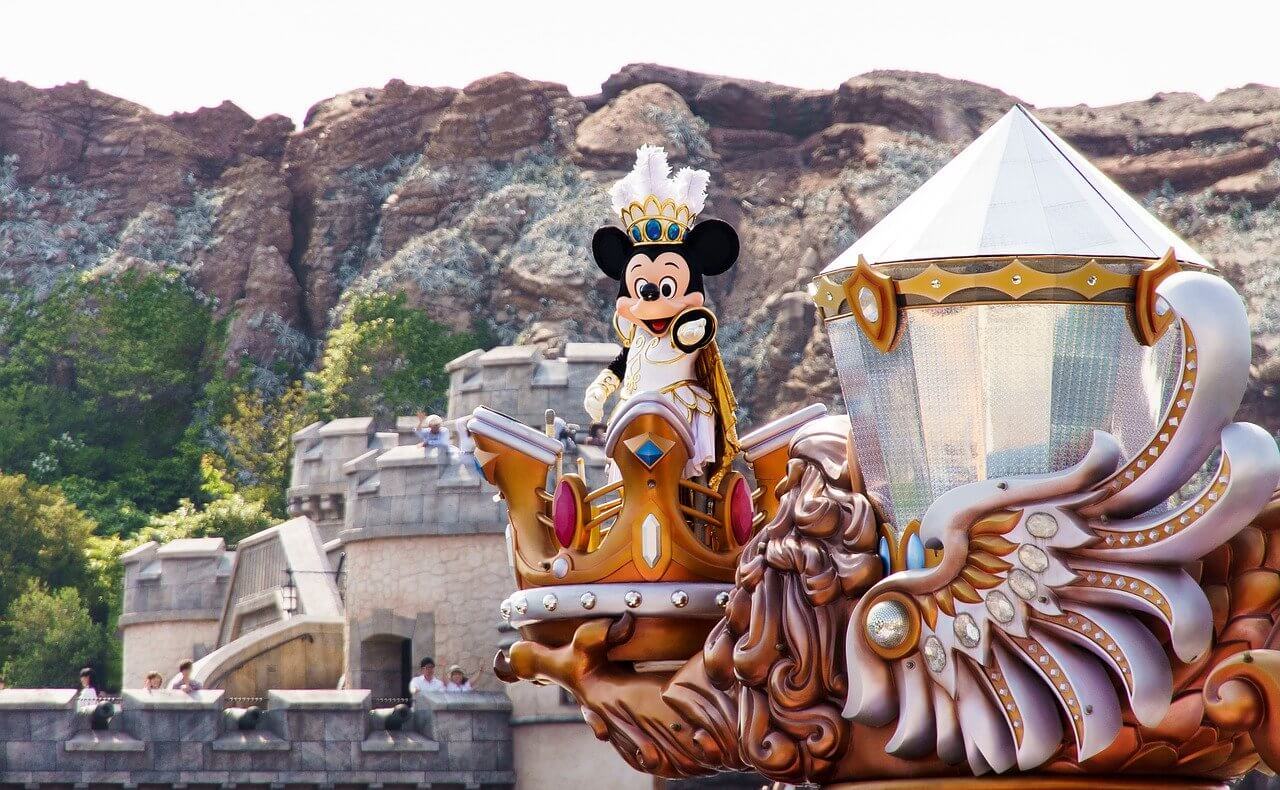 Foodies can hit the ramen bars for a guided tour—this will set you back around $125.
Sports and culture lovers can attend a guided sumo-wrestling tour for under $100. You will see these Japanese wrestlers battle it out for the ultimate bragging rights. But be prepared to see a bit of skin!
Overall, attractions in Tokyo are fairly well-priced. You can be sure that whatever you pick out to do will be money well-spent, in my humble opinion!
With so many options, you'll just need to decide what tickles your fancy the most. One of the nicest ways to really get a feel of Tokyo is to just cruise around the city on foot and get lost in the backstreets.
The Future of the SIM Card is HERE!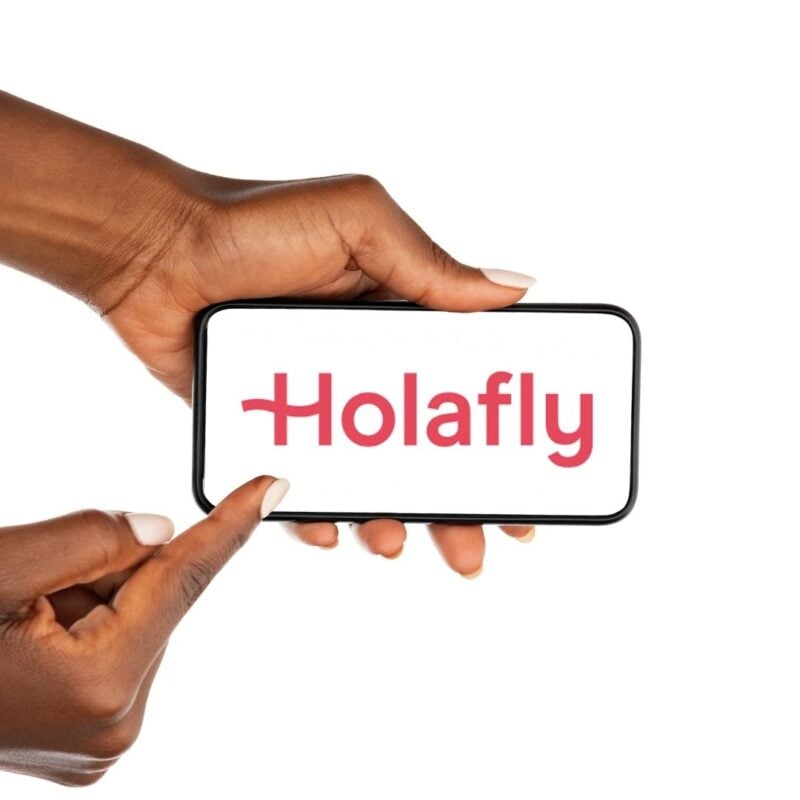 A new country, a new contract, a new piece of plastic – booooring. Instead, buy an eSIM!
An eSIM works just like an app: you buy it, you download it, and BOOM! You're connected. It's just that easy.
Is your phone eSIM ready? Read about how e-Sims work or click below to see one of the top eSIM providers on the market and ditch the plastic.
Grab an eSIM!
Additional Costs of Travel in Tokyo
Don't forget to take some souvenirs home. They will be constant reminders of the amazing times when you're back home hitting that 9-to-5 grind.
And never rule out overweight luggage. That can catch you off-guard before you know it—and it's not cheap!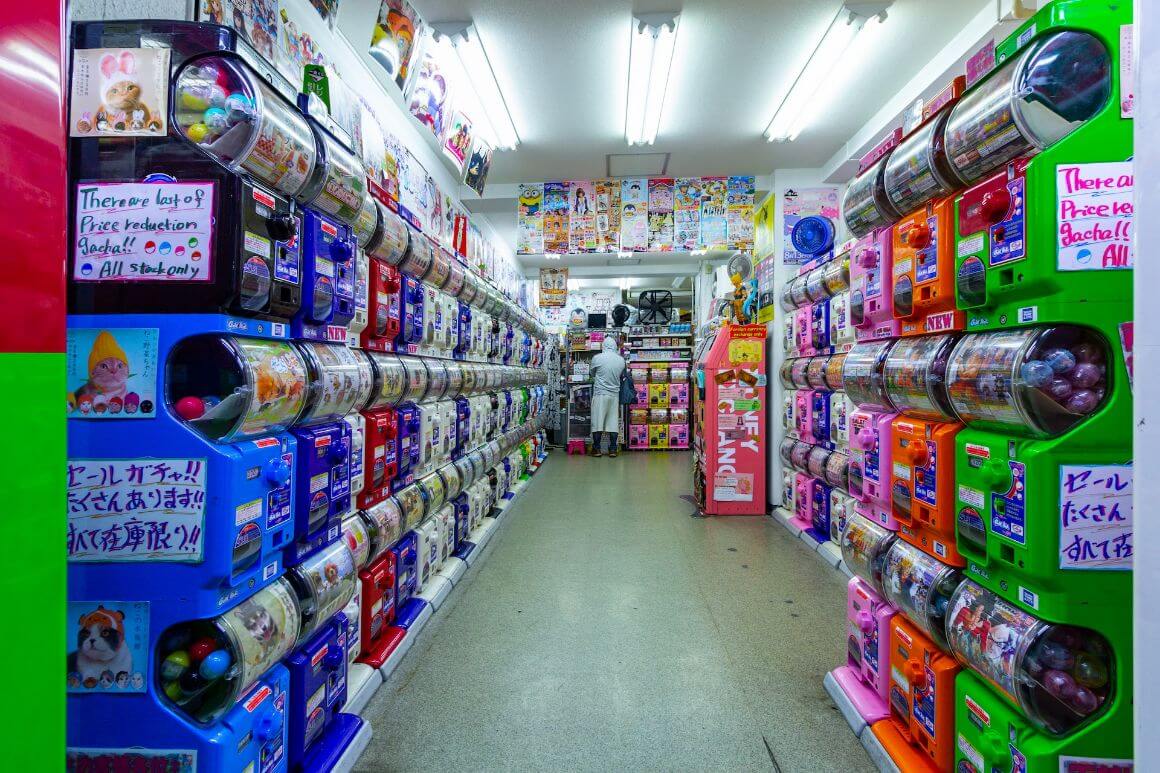 It's always a good idea to have an emergency fund of cash (about 10% of your total expected expenditure) stashed somewhere and to have your bank cards stored in different places. That's one of my top tips—believe me, I've learnt the hard way.
Tipping in Tokyo
Tipping isn't really a thing in Japan, and can sometimes be seen as rude or insulting.
Meals at local restaurants are paid for at the front counter and not directly to the server. You will always receive your change (or card receipt) back and you won't see a tip jar either.
It is also not customary to tip taxi drivers or tour guides. However, there are a couple of exceptions! Tipping at a ryokan is common—about $8 will suffice. A private geisha dinner will also require a tip—commonly around $22 – $25. In both instances, always put the money in an envelope—it's a sign of respect in Japanese culture.
Get Travel Insurance for Tokyo
Travel insurance might seem like a no-brainer for most, but you'd be surprised. Treat your trip to Tokyo like any other and get your travel insurance sorted before you travel! You never know what might go wrong! That lost bag, that cancelled flight, or that medical emergency. Rather be safe than sorry!
There are some great travel insurance companies out there such as Hey Mondo, SafetyWing, and Passport Card. They've put in the time to sort out the most comprehensive plans for travelers and digital nomads. So you can be sure you'll be covered!
ALWAYS sort out your backpacker insurance before your trip. There's plenty to choose from in that department, but a good place to start is Safety Wing.
They offer month-to-month payments, no lock-in contracts, and require absolutely no itineraries: that's the exact kind of insurance long-term travellers and digital nomads need.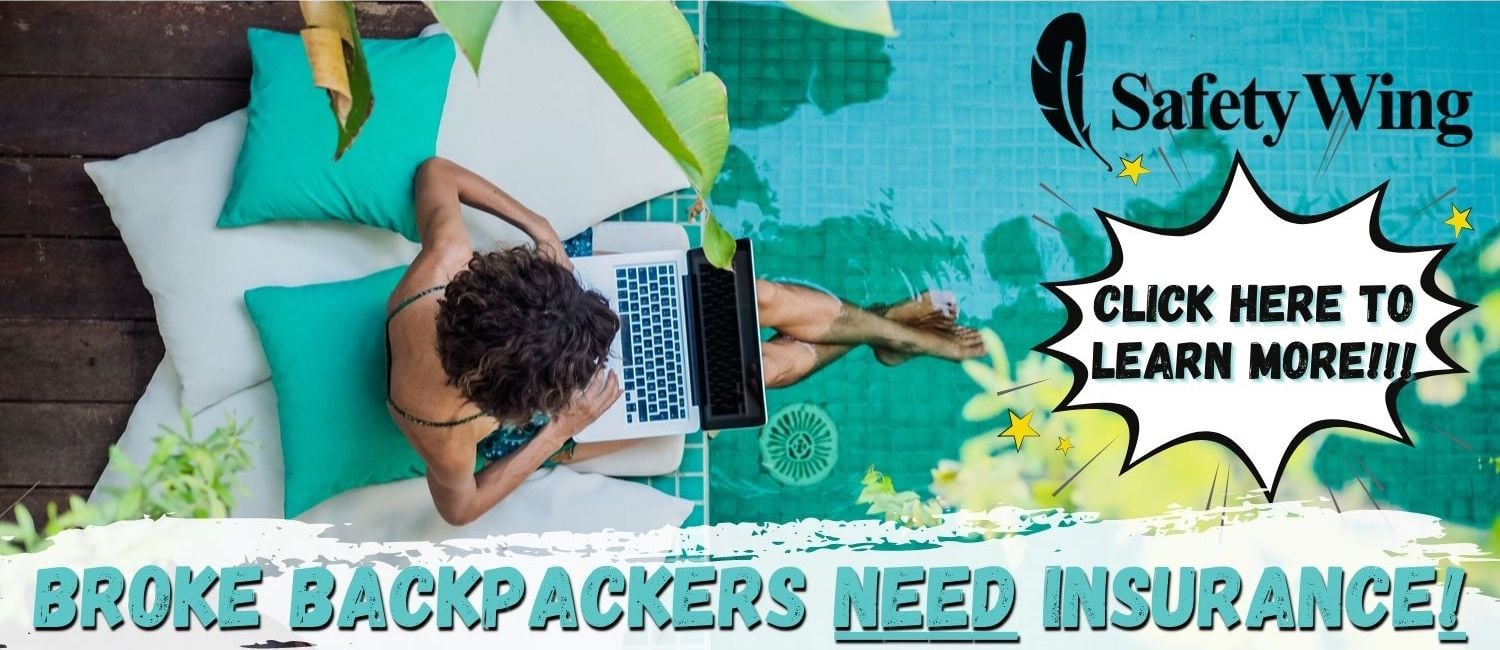 SafetyWing is cheap, easy, and admin-free: just sign up lickety-split so you can get back to it!
Click the button below to learn more about SafetyWing's setup or read our insider review for the full tasty scoop.
Some Final Tips for Saving Money in Tokyo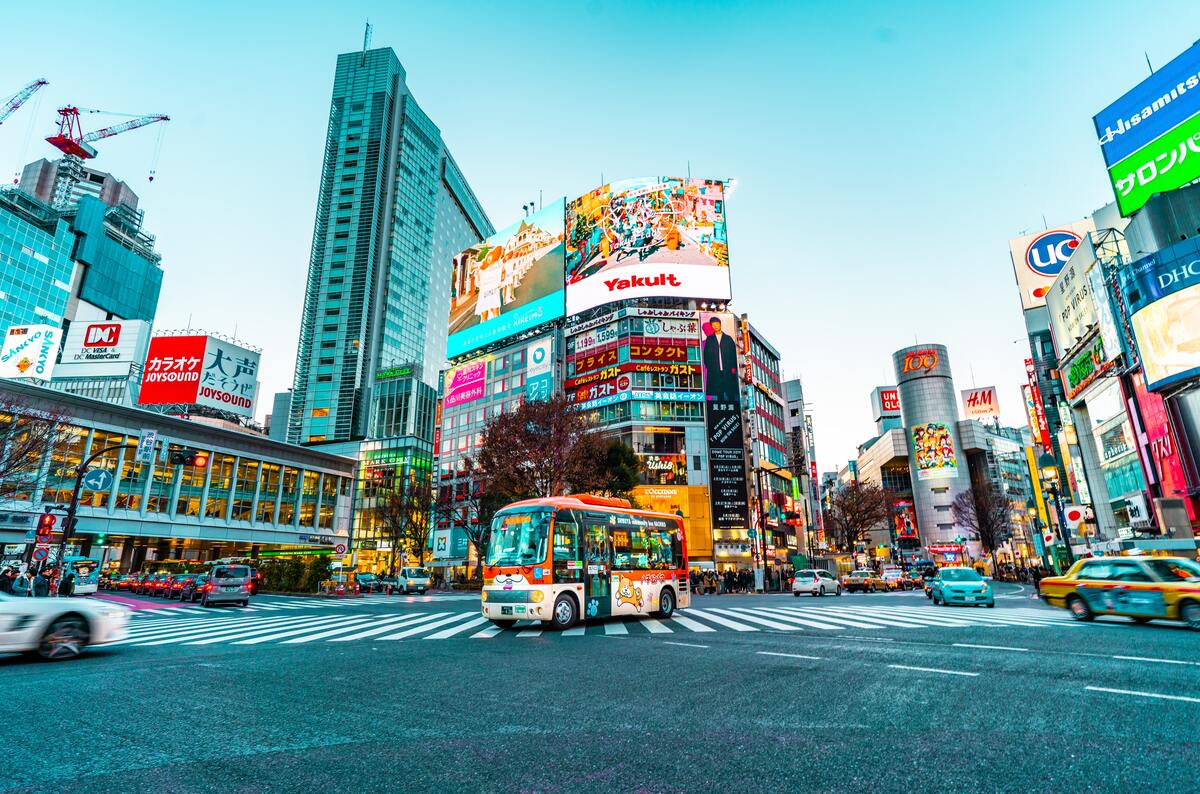 Who doesn't like saving bucks while travelling!? You never know, you might need more of your holiday savings for something epic to take back home, or maybe you just like to save where you can. Here are a few easy methods to save money when you visit Tokyo:
Camping: My personal favourite! Grab a backpacking tent and sleeping bag and save on accommodation costs!
Have a water bottle: Don't waste money on plastic bottled water; carry your own and refill it in the fountains and the tap. If you're worried about potable water, get a filtered bottle, like the GRAYL, which filters out 99% of viruses and bacteria.
Busking: If you're a talented musician or have some other skill that could earn you money, why not put it to use? Give the people what they want! Are you not entertained!? (That felt very Gladiator-esque.)
Earn money while you travel: Teaching English while traveling is a great way to make ends meet! If you find a sweet gig, you may even end up living in Tokyo.
Pre-book travel passes: This is a great way to save on hefty transport costs. Well, in fact, it applies to most things. Book in advance, save money!
Hitchhike: People often wonder: Is Tokyo safe? Don't worry, Tokyo is super safe and you can easily catch a ride with a local. Who knows what adventure awaits you!
Use local WIFI: There's no need to spend cash on a SIM card—there's Wi-Fi everywhere. And it will probably be the fastest Wi-Fi you've ever encountered, even out in the sticks!
Become a volunteer with Worldpackers: Give back to the local community and, in exchange, you're room and board will often be covered. It's not always free, but it's still a cheap way to travel in Tokyo.

Our GREATEST Travel Secrets…
Pop your email here & get the original Broke Backpacker Bible for FREE.
So is Tokyo Expensive, in Fact?
So, is Tokyo expensive to visit? I still feel it's a tricky answer, as Tokyo has both expensive and inexpensive aspects. If you're coming from a country with a weak currency, then you might have to spend more. But if you're coming from the US, Europe, Australia, or Canada, for example, then I think you might find Tokyo on par.
The trains are pricey and so too are the luxurious accommodations. If you can find yourself decent, clean accommodation for a good price, you're winning. If you can get a good deal on a transport card like your JR Pass—bonus! You're already lowering your costs.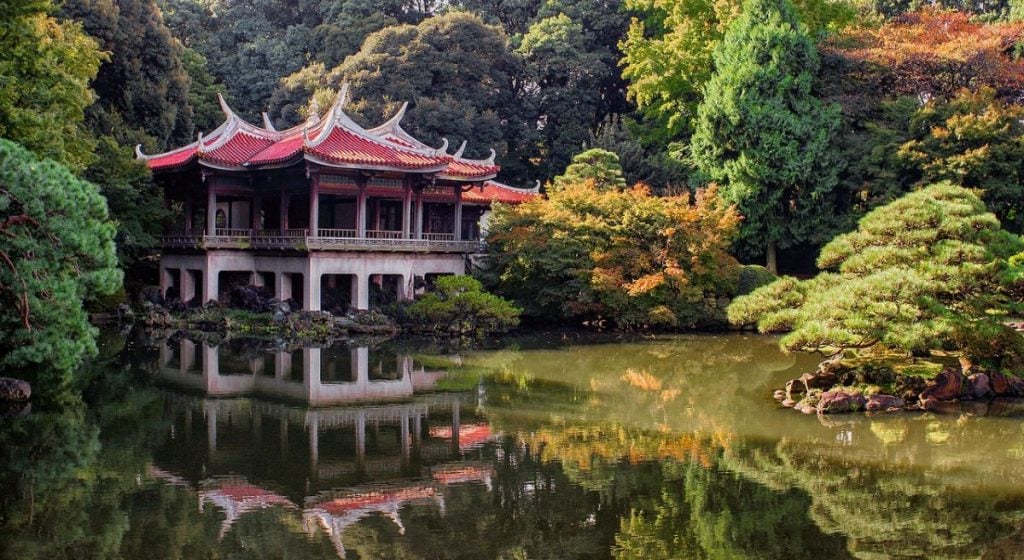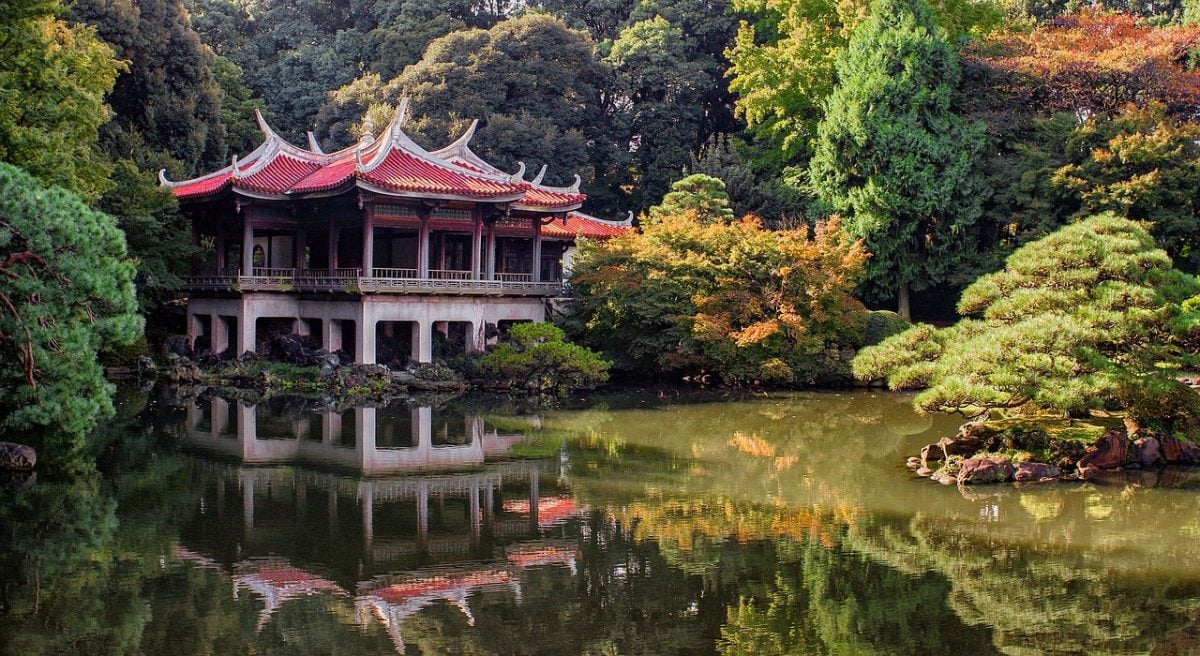 Food and alcohol can be super reasonable if you eat and drink local. Expensive bars and restaurants aren't going to help your cause.
As long as you're careful and clever with your spending, your holiday to Tokyo can be reasonable.
What we think an average daily budget for Tokyo should be:
If you want to travel on the bare mpinimum budget, then I think it's fair to bank on $40 – $60 a day. If you are planning a lavish holiday and money is not an issue, then I think you should be prepared to spend about $350 – $650 a day.
At the end of the day, travel is what you make of it and what you're looking to get from your experience. Is Tokyo expensive? I don't think so, but hey, that's my (humble) opinion. Find out for yourself and get exploring!
---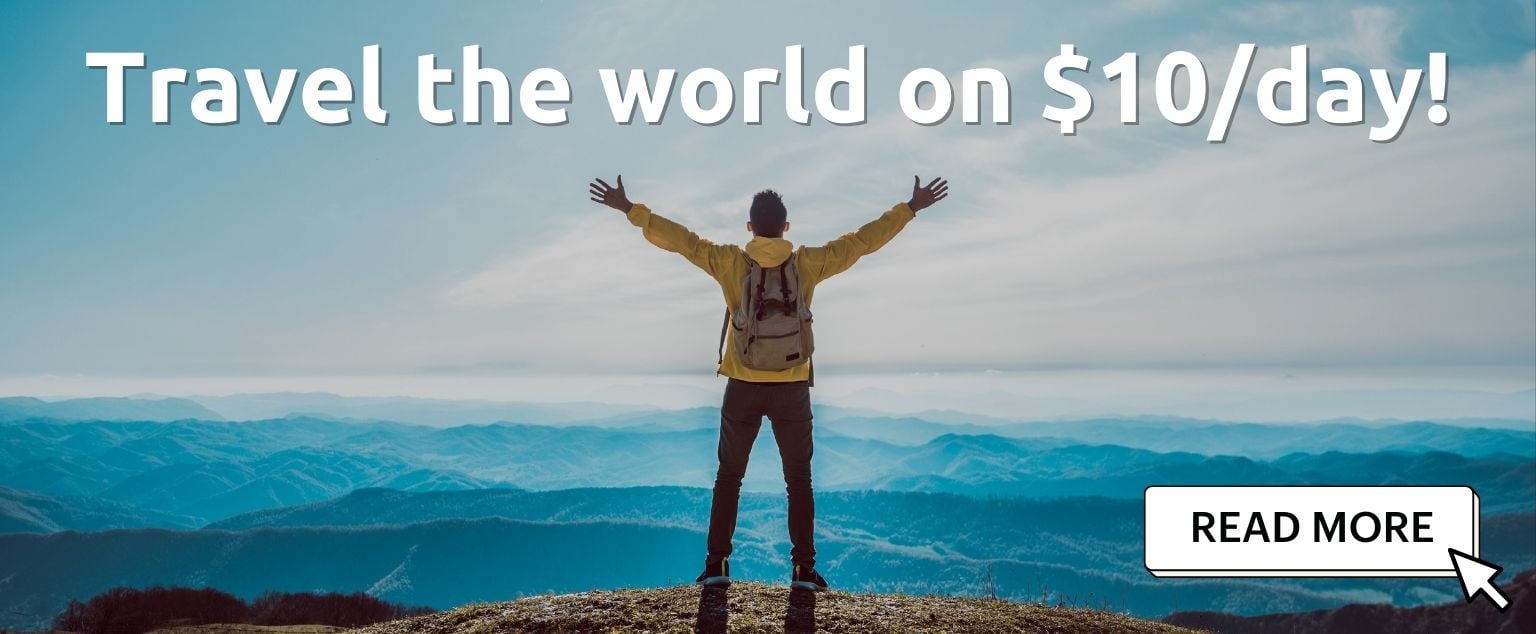 And for transparency's sake, please know that some of the links in our content are affiliate links. That means that if you book your accommodation, buy your gear, or sort your insurance through our link, we earn a small commission (at no extra cost to you). That said, we only link to the gear we trust and never recommend services we don't believe are up to scratch. Again, thank you!