Japan is a rare treat for the worldly traveler. Brimming with culture and historical gems, you can feel like you're stepping back in time in Japan. In stark contrast though, Japan is also home to the world's largest city, Tokyo.  A real east meets west situation,  Japan is exceptional in every possible way.
Having established itself as one of the world's economic giants, traveling in Japan can be costly.  Don't go worrying about the cost of hostels though, we have created this insider guide of the 24 best hostels in Japan. That way, you can live freely and not have to keep an eye on your yen!
Think of Japan as an investment adventure: you will leave with far more than you came with. You will have the time of your life, especially if you hit up some of these epic places to stay in Japan.
Let's get to it! Here are the 5 (plus more) BEST hostels in Japan.
Quick Answer – What are the Best Hostels in Japan?
Traveling in Japan is incredible.
No doubt about it! And as you'd expect with somewhere marvelous, there are an infinite of awesome areas to stay in Japan.
The only problem is that Japan is EXPENSIVE. It's certainly not the best country in the world to try to survive on $10 a day. But that's where Japan's hostels come in! Not only are they the most affordable accommodation in the country, but they'll allow you to meet fellow travelers from around the world.
The best thing about the hostels in Japan is they're overall some of the nicest hostels in the world. Cleanliness is important here, and you'll see that reflected in even the cheapest options. There are all kinds of hostels in Japan, from party hostels in the heart of Tokyo to modern, trendy digs ideal for digital nomads.
Japan also has the added benefit of capsule pods, a unique "pod" type of accommodation that you'll likely see in hostel listings. Overall, dorm beds or pods will ALWAYS be cheaper than a private room, though at the expense of privacy.
Here are the average hostel costs in Japan:
Private Rooms: $45-$100+
Dorms (mixed or female only): $15-$30
Besides cheaper prices, many Japanese hostels have other great features like onsite bars, cafes, or offerings like free breakfast.
When booking a hostel, you'll find the best offerings on HOSTELWORLD. Since there are so many options in Japan, going for top-rated hostels (9.5 or above) is highly recommended! These are often going to give you the best value for your money.
These parts of Japan have particularly great hostel scenes:
Tokyo – Japan's vibrant capital has some of the most incredible hostels in the country for every type of traveler (though it can be quite expensive)!
Osaka – Another modern Japanese city with hostels straight out of any backpacker's dreams.
Okinawa – Did you know Japan has some epic beaches? Get to know the best of them on the Okinawan Islands.
Here are the 5 BEST hostels in Japan, plus more epic options from all across the country!
1. The Overall Best Hostel in Japan – UNPLAN Shinjuku (Tokyo)
UNPLAN Shinjuku is the top hostel in Shinjuku, Tokyo, and also our pick for the best hostel in Japan as a whole! While not the cheapest hostel in Tokyo, you get definitely get what you pay for. It's flashy, modern, and pimped out for all the needs of a backpacker in Japan.
The bar area is beautiful, the on-site restaurant serves great food, the staff are friendly, and it's located right next door to the Sensiji Temple.
Japan hostels don't get much better than this!
Why you'll love this hostel:
Capsule dorms
Rooftop terrace
Free breakfast
Having only opened in 2019, UNPLAN is filled with modern amenities. Instead of your typical dorm room bunk beds, here you'll find sleeping capsules that are unique to Japan. Inside of each capsule, you'll find a privacy curtain and You'll be able to choose between a large mixed dorm, or a smaller, female-only dorm room.
For a significantly higher price, you can enjoy one of their private rooms with a private bathroom, which is ideal for traveling couples. The hostel also provides free breakfast daily, and is conveniently located within walking distance of Shinjuku Train Station.
2. Best Cheap Hostel in Japan – The Evergreen Hostel (Hiroshima)
Listen up! The best budget hostel in Hiroshima is The Evergreen Hostel. The secret is out! Offering everything budget travelers need in one of Japan's most historically significant cities, it's also one of the most affordable hostels in Japan.
Located within walking distance of Hiroshima Peace Memorial Park and the Atomic Bomb Dome, this peaceful, quiet hostel is an ideal place to base yourself for sightseeing.
Why you'll love this hostel:
Excellent location
Well-stocked kitchen
Free wifi
The cute little kitchen is perfect for whipping up a budget-friendly meal, though plenty of restaurants and bars are nearby if cooking isn't your thing. Both a 16-bed mixed dorm room and an 8-bed female-only dorm room are available, and all dorms come complete with sturdy bunk beds that actually provide some privacy!
It is safe to say that partying in Japan is hardcore! And a weekend partying in Tokyo is something else. If you want to stay at the best party hostel in Japan, get yourself a bed at Nui Hostel.
The hostel is a trendy space where you'll be able to meet both fellow travelers and local Japanese people. Right in front of the Sumida River, the hostel is only a short walk away from Asakusa Station.
Why you'll love this hostel:
Social atmosphere
Cafe/bar
Modern aesthetics
Featuring earthy tones and a minimal feel, Nui has an epic cafe that turns into a bar at night. There are various types of double rooms to choose from, and both mixed and female-only dorms.
This amazing hostel is also close to the famous Asakusa Sensoji Temple, as well as many worthwhile restaurants and bars. As there's also a bar inside the building, you can keep your night going (and get it started) easily.
4. Best Hostel in Japan for Digital Nomads – Citan Hostel (Tokyo)
Citan Hostel is an amazing hostel in Japan for digital nomads. Modern, bright, and with all the amenities you could ask for, you can't go wrong with Citan! Located in the Nihonbashi area of Tokyo, the 7-story hostel even has its own coffee shop on the first floor, BERTH Coffee. This makes for a superb co working space during the day.
On top of its incredible offerings, Citan Hostel is very well connected to Tokyo's top attractions. The closest train station is just a short walk away. Once the working day is done, getting out and about couldn't be easier.
Why you'll love this hostel:
Coffee shop
Bar & Restaurant
Edgy and industrialized design
This Tokyo hostel's design is second to none, and you can enjoy their on-site bar with your fellow travelers and nomads once night hits!
The massive hostel features numerous dorm rooms to choose from, in addition to relatively affordable private rooms compared to most other Tokyo hostels. If you fancy a truly Instagrammable pad – Citan is ready and waiting for you and your grainy presets!
5. Best Hostel in Japan for Solo Travelers – The Pax Hostel (Osaka)
The stunning interior of the Pax Hostel is enough to make it the best hostel in Osaka, but it has a LOT more to offer backpackers, especially solo travelers! The dorm rooms are beautiful and offer supreme levels of privacy in each bunk.
What really separates Pax from the rest is the fact that it has its very own cafe and records shop on the first floor! Meet fellow travelers, or get some work done on their super high-speed wifi.
Why you'll love this hostel:
Communal kitchen
Backpacker friendly prices
Tricked-out beds
The hostel is perfect for solo travelers–not only does it have a lively social atmosphere, but so many little details that independent backpackers can appreciate. Case in point: each bunk bed has a locker, a lamp, THREE electrical outlets, a makeup mirror, a hanger, and even earplugs!
It's also super close to one of Osaka's top attractions, the Tsutenkaku Tower.
Ahh, Tokyo, what even needs to be said? The mega-city and global metropolis – the most populous in the world in fact – Tokyo is a sprawling behemoth for locals and travelers alike.
From traditional Japanese oddities to esoteric Nihon nightlife, plan to get lost in Tokyo at least once when you travel to Japan.
There isn't really a question of whether you'll go backpacking in Tokyo per se. More just, out of the countless places to stay in Tokyo, what's the coolest hostel?
A home-away-from-home for solo backpackers in Tokyo.
For the record, K's House has 11 hostels around Japan and all live up to the same high standard as their flagship hostel in Toyko. For solo travelers seeking a friendly base in Tokyo, K's House is a great shout.
Japan backpackers hostels are generally super sociable places, and K's House Tokyo is no exception. The lounge area is one of the coziest and homely common areas you'll ever find. This place really is a home from home for solo wanderers.
K's House Tokyo has won a whole heap of awards since opening in 2006. If you wanna create some FOMO for your buddies back home, hit up this prize-winning hostel now!
A Tokyo hostel with affordable private rooms.
Juyoh Hostel is another of Tokyo's best hostel offerings. With affordable room rates and a great hostel vibe, you can't go wrong staying here. Their private rooms offer just enough space for two and have free WiFi access.
The common room is a great place to connect with your hostel buddies and perhaps plan an adventure or two. The hostel staff are really clued up about what's on in Tokyo and when. They can help you create a kick-ass itinerary for sure! Juyoh Hostel is in Minami-Senju; there is so much to discover in this neighborhood.
Osaka – number two of Japan's big three tourist highlight cities. There's a lot to Osaka, however, it's famed for beeing "off-beat Japan" (as if Japan wasn't already off-beat enough. Quirky oddities, a curious dialect, and eccentric nightlife define Osaka.
The locals pride themselves on being just a bit less traditional in their Japanese manner.
A fun and social hostel with a tiki bar, Mad Cat in Osaka is consistently rated 10/10 and might just be one of the coolest places to stay in Japan!
The hostel's bar is open from 6 PM-Midnight and gives all guests a free welcome drink! But what really makes this hostel special is the two lovable Persian cats that live there. Cat lovers, this is absolutely the best hostel in Japan for you!
Mad Cat is also known for its friendly staff and owners, and its location that ensures the best of Osaka isn't very far away. It's also incredibly affordable taking into account Japan's cost of living!
Osaka Namba Hostel
An Osaka hostel with solo travelers at heart.
Osaka Namba Hostel is one of the best hostels in Osaka for solo travelers. Once you've dumped your bags by your bed head straight up to the rooftop chill-out zone.
Japan is expensive and the costs can mount up. But Osaka Namba Hostel is really affordable – you'll have plenty of change available to buy a round of drinks for your new hostel crew!
The bunks at Osaka Namba Hostel are made of sturdy wood, not clanky metal. No worries about making noise if you're climbing up top while everyone else is asleep. #HostelProblems! This is a solid base from which to explore the city.
And now number three of Japan's backpacking Golden Triangle… Kyoto! Much the antithesis to Osaka in every way, Kyoto is famed for its historical side of traditional Japanese life. It's actually the OG Imperial Capital of Japan!
Absolutely stacked with goodies, there are tonnes of awesome things to do in Kyoto. That makes it all the more important to get your base of operations right.
Forget bunk beds; futons are better!
Kyoto Hana Hostel is a top hostel in Japan with traditional decor and futons for a homestay vibe in a hostel!
It is possible to hire bicycles from the team at reception for a reasonable daily rate. Exploring Kyoto coolest places by bicycle is really good fun and a great way to take in the city vibes.
Kyoto Station is just 5-minutes walk away. In terms of location, Kyoto Hana Hostel is a real winner. There are bars, cafes, and markets galore within easy reach. Useful stuff like banks and currency exchange counters are nearby too.
Affordable rates and good vibes for couples traveling Japan.
Backpackers Hostel K's House is one of the most popular hostels in Kyoto. A really affordable option for traveling couples, be sure to book your room ASAP. This place gets booked out way in advance. The bar and cafe area is a great space to meet with other travelers and grab a coffee in the morning.
The late check-out service is perfect. Sometimes you just need an extra couple of hours to get yourselves together before moving on to the next destination. Right?!
K's House Kyoto attracts a super cool crowd – you're gonna love it here.
It's important to visit Hiroshima; it was the site of one of the most world-shaping events in modern history. Hiroshima is, arguably, one of the most important places in the world for any traveler – and person – to see.
These days, Hiroshima is much reborn. It's a vibrant city – with many of its historical sites rebuilt – and a new identity as a city that teaches and promotes peace. It's both a historical and cultural gem of Japan.
Prepare to get toasted by sake.
Hiroshima Hostel En is the best hostel in Japan for Hiroshima-bound party people. Hosting its very own bar, backpackers can get right into the party spirit at here.
The tipple of choice is sake – naturally. Remember to pace yourself. This local stuff can be potent. You've been warned!
There is a cool crowd of travelers that gravitate towards Hiroshima Hostel EN. You know its the people who can make or break the hostel life experience.
Each bunk comes with a lockable cupboard and a reading light. If you opt for a private room you'll get the traditional futon sleeping experience. Go for it!
Backpackers Hostel K's House
A hostel in Hiroshima with something for everyone.
Backpackers Hostel K's House in Hiroshima is one of the overall best hostels in Japan of 2020. A great option for travelers of every style, K's House in Hiroshima is an adaptogenic hostel in a fantastic neighborhood of Hiroshima.
If you're down for a chilled-out experience, it will deliver. If you're game for the adventure of a lifetime, it will provide. The rooftop terrace is the best place to hang out if you're keen to connect with fellow travelers.
The beds are super comfy and, as ever in Japan, the whole hostel is sparkling clean and tidy. This is a super popular youth hostel in Japan. You best get your bed booked ASAP!
Sapporo, the capital of Hokkaido – Japan's northernmost prefecture and island (of mainland Japan). In the summer months, Sapporo twinkles like a gem, and in the winter months, the streets fill with snow, and Sapporo still twinkles like a gem. There's always a little bit of magic in Sapporo.
It's also an awesome backpacker destination in Japan! Hokkaido as a whole is a bit more off of Japan's beaten track. There's a lot of nature and a lot of alternatively-minded folks too. There are also a tonne of awesome hostels in Sapporo!
A Sapporo hostel with a homey vibe.
Untapped Hostel in Sapporo is an excellent Japan backpackers hostel for solo travelers. Offering a whole heap of facilities and set in an ideal location, there is a lot to love about Untapped Hostel. The light wood furniture and neutral decor give Untapped Hostel a sense of warmth and homeliness that, at times, we all crave when we're on the road.
Guests are free to cook for themselves in the hostel kitchen but, if you don't fancy that, there are plenty of fantastic Japanese restaurants surrounding Untapped Hostel. The staff will point you in the right direction.
A chill hostel for digital nomads working and traveling in Japan.
Backpackers Hostel Ino's Place in Sapporo is an excellent hostel in Sapporo for digital nomads. Boasting a heap of facilities that digital nomads consider must-haves; Ino's Place is a little gem.
The TV lounge is an ideal for those days when you just want to chill at the hostel. We know that digital nomads aren't out exploring every single day!
If you are in need of a hostel to use as a working base and that you can laze about in – Ino's Place is perfect for you. Sapporo is a chill city and this hostel is in a chill area of Sapporo: you can experience it at your own pace.
Quite far south of Japan proper, are the Okinawan islands. Though very much a part of Japan these days, it wasn't always that way. Historically, long before Japan's annexation of Okinawa, the people there had their own culture and history. Their own music, food, traditions, and even language.
Okinawa is well-worth visiting while traveling Japan. Given its different historical roots, it's a very different side of Japan. Those ridiculously beautiful beaches aren't such a bad bonus either!
For low-key parties and hitting the beach in Okinawa.
If you're game for a low-key, beachy kinda party, then Hostel Base in Okinawa is the best hostel in Japan for you! So cheap it's almost unbelievable, you can make the party go and on at Hostel Base.
Located just a one-minute walk from the beach, Hostel Base is something of a little gem. There is no lockout and no curfew – you can party, beach it, and get up to mischief in Okinawa without a care in the world!
Also, Hostel Base in Okinawa offer all their guests the use of snorkeling sets for free! Hands up if you're game for an underwater party!
Dorms, private tooms, and endless smiles.
MyPlace Guesthouse in Okinawa is a backpackers hostel in Japan not to be missed. Offering both dorm rooms and private rooms too, there is something for everyone in this humble abode. If you arrive in Okinawa without an itinerary, worry not!
MyPlace Guesthouse has their very own tours and travel desk. The super helpful team can hook you up with everything from train tickets to city tours and everything in between.
If you are game for a private room in a cozy pad in Okinawa, MyPlace Guesthouse is calling out for you.
Little Asia
A long-term player in Japan's hostel scene.
Little Asia is a seriously kawaii Japan backpackers hostel; you're gonna love it! There is such a strong sense of community at Little Asia in Okinawa. This is where memories are made.
The in-house bar is a great place to meet and mingle. The in-house tours and travel desk is the perfect place to make your wild travel ideas come true.
Little Asia has been hosting international backpackers for over 15 years. They offer free WiFi and there is air conditioning throughout the hostel, and you can also make use of the kitchen for free and the laundry facilities too. With a proven track record, they're one of the best hostels in Okinawa.
Well, that covers a lot of the best of Japan, however, all of Japan is the best! Here's a few extra miscellaneous hostels scattered around Japan's highlights that are also definitely worth checking out… and into!
A fantastically located hostel in Fukuoka.
Fukuoka Hana Hostel is a great little hostel for couples traveling in Japan. As one of the best hostels in Fukuoka, Hana Hostel ticks all the right boxes for the modern-day backpacking couple. Their private rooms have air conditioning, a flat-screen TV and an ensuite bathroom. An ensuite is such a treat!
The Kushida Shrine is just a one-minute walk away. Let that give you an indication as to what a great area of Fukuoka Hana Hostel is in! You and bae can hire bicycles to get around Fukuoka.
With the bar right downstairs and the esteemed Fuji-sama not too far away either!
Mt Fuji Hostel Michael's is the best hostel in Japan's Mount Fuji area. Their in-house bar means you don't have to venture far for the good times to roll! The outdoor patio space is a popular hangout spot.
What's great about Micheal's is that the bar sits beneath the hostel itself. If you're keen to set some undisturbed shut-eye before climbing the mountain you totally can. Micheal's offers the best of both worlds, for real!
You can store your bags here while you explore the Fuji area – another box ticked!
Hopefully by now you've found the perfect hostel for your upcoming trip to Japan.
Planning an epic trip all across Japan or even Asia itself?
Don't worry – we've got you covered!
For more cool hostel guides around Asia, check out:
Map of Where to Stay in Japan
Don't Forget Travel Insurance for Japan
World Nomads' mission is to support and encourage travellers to explore their boundaries. They offer simple & flexible travel insurance, and safety advice to help you travel confidently.
They've been doing it since 2002 – protecting, connecting, and inspiring independent travellers just like you.
Get a quote below or read our in-depth review!
World Nomads provides travel insurance for travelers in over 100 countries. As an affiliate, we receive a fee when you get a quote from World Nomads using this link. We do not represent World Nomads. This is information only and not a recommendation to buy travel insurance.
The most commonly asked questions about Japan's hostel scene:
Take a big breath in. You made it! Are you buzzing for your trip to Japan now?
If there is just too much choice there, don't get your knickers in a twist. Keep things simple and book a bed at our overall best hostel in Japan. That would be UNPLAN Shinjuku in Tokyo, in case you didn't take notes!
This epic insider's guide to the best hostels in Japan will be here forever – be sure to bookmark it! Remember though, Japan hostels sell like hotcakes and get booked up fast. Get making reservations today to avoid heartbreak!
Last Updated October 2022 by Samantha Shea
---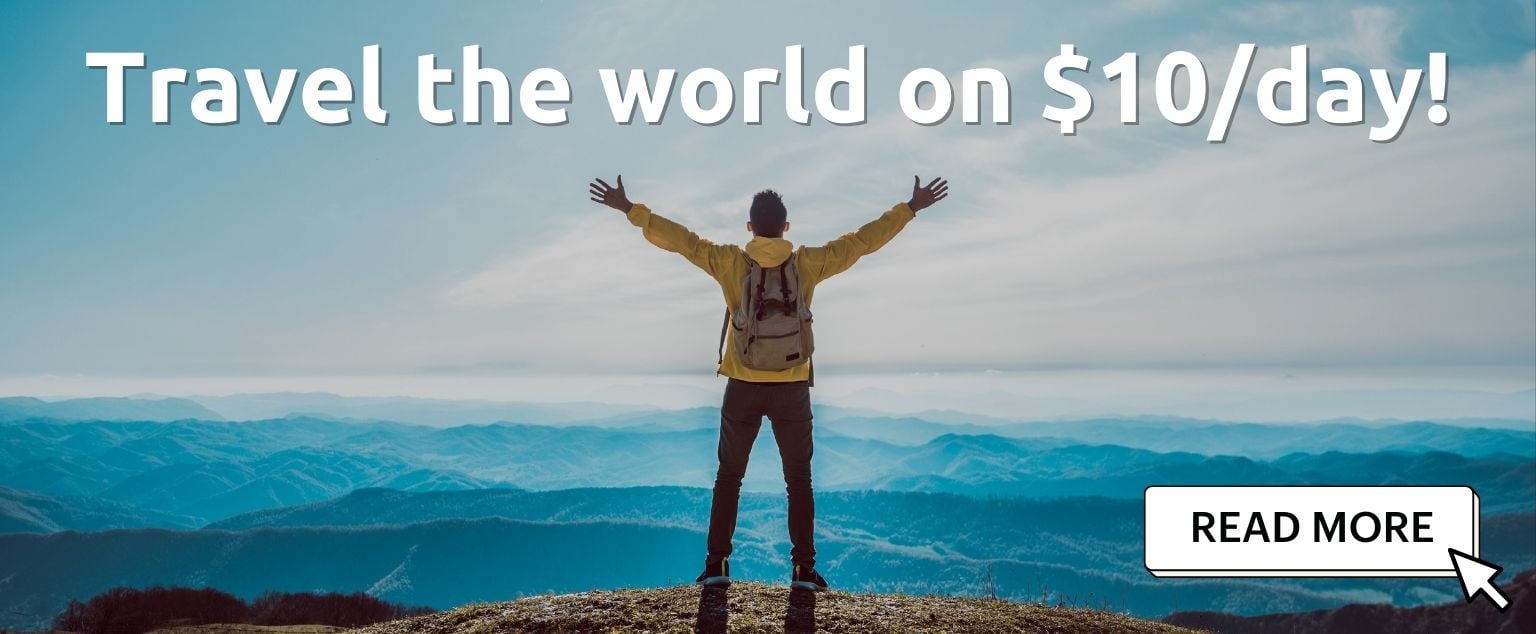 And for transparency's sake, please know that some of the links in our content are affiliate links. That means that if you book your accommodation, buy your gear, or sort your insurance through our link, we earn a small commission (at no extra cost to you). That said, we only link to the gear we trust and never recommend services we don't believe are up to scratch. Again, thank you!