The busy capital of Japan is always teeming with life, with something to do and see on any given day! As the world's most populated metropolis, Tokyo actually began as a small village called Edo and has an incredibly rich history! If you're planning to spend a short weekend in Tokyo – or perhaps even a few days – you most likely want to make the most of your time!
One of your first thoughts when thinking of Tokyo, Japan, is most likely streets lined with sweet-smelling cherry blossoms! But the bustling city has got so much more to offer!
From Harajuku district, known for its alternative street fashion, to Shibuya Crossing, the busiest intersection in the world; Tokyo vibrates with potential adventure! To help you choose the best place to stay, the tastiest venues to eat, and the top places to visit – I've put together a list of my top choices and all you need to know about traveling in Tokyo!
Mixing the ultra-modern with the traditional, Tokyo is a one-of-a-kind destination to visit. To make the most of your time in the city, here are some golden nuggets of information.
Know Where to Stay in Tokyo
Although Tokyo started off as a small village called Edo, it has since grown to be one of the largest cities in Japan with over 20 district wards! With this in mind, it is really important to be smart about where you pick your Tokyo accommodation (as the city can be very expensive), making sure that it is central so that you can make the most of your short time in Tokyo. Luckily, lots of Tokyo's best hostels are in a great location, so be sure to check them out.
Some of the best places to stay in Tokyo include Shinjuku (particularly for first-time travellers and those backpacking in Japan), Tokyo Station, Shibuya and Ginza. All of these areas are conveniently located with a great local atmosphere and a variety of local restaurants.
Another great accommodation option is to find a Tokyo homestay.
Conveniently located in Shinjuku, an area that perfectly blends urban and cultural diversity
The modern hostel is surrounded by local attractions such as Shinjuku Gyoen National Garden
This lovely Tokyo hostel offers perks such as a free continental or buffet breakfast
UNPLAN Shinjuku fully embraces the spontaneous nature of travel and encourages travelling by instinct and having unexpected encounters. If you are adventurous in your travel nature, UNPLAN Shinjuku will not disappoint!
It's the best neighbourhood to stay in Tokyo for nightlife! Go out, wreck yourself, and go home to sleep it off. If you're lucky enough to bring someone home, you got a sexy pad to sleep it off together.
Known to exceed guest expectations, the hotel is in one of Tokyo's best-rated locations!
The hotel is a short eight-minute walk from Shimbashi Station!
Rooms are kitted with the best amenities such as a flat-screen TV, refrigerator and air conditioner.
In the heart of Tokyo, Sotetsu Fresa Inn is loved by guests due to the clean, minimalist interior and lack of noise! The hotel is a great choice for travellers who want to be close to the action, but also want a night of good sleep!
The hotel is closely surrounded by top attractions such as the Japan Imperial Palace and Chidorigafuch
A top choice for travelers with a passion and fervour for exploring culture!
The staff are considered to be top notch, going out of their way to help guests with their needs
Mitsui Garden Hotel is located in the financial district of Otemachi and is a short walk away from both Tokyo Station and Kanda Station. The hotel offers all of the luxuries one could wish for – including buffet breakfast, bar and air-conditioned rooms.
Know How to Get Around in Tokyo
While Tokyo is a huge city, it also boasts one of the world's best public transport systems. So, while you can easily hail a cab by raising your hands in the street – public transport is far more cost-effective and perfectly efficient!
The subway and trains are the best way to explore Tokyo as a short-term visitor. You can buy a prepaid Suica or Pasmo card – note there are 10 major IC cards. These cards can be purchased at many different places, including convenience stores! While they do not necessarily offer discounts on single tickets, they will allow you to freely use all train, subway and bus networks.
Also if you have one, make sure to check your JR Rail Pass, some buses and trains in the cities are included.
The trains run like clockwork and are incredibly safe and clean! It is important to note that, unlike the common singular subway system, Tokyo has multiple competing lines that are run by different companies. You will find that the majority of Tokyo's major hubs are located along the same JR Yamanote Line.
The buses in Tokyo are also extensive and efficient, but not the best option for tourists and short term visitors. If you want the luxury of private travel, taxis are an excellent way to get around the city – just be prepared to pay a much higher rate!
FYI – If you are really short on time, then note that there are Tokyo transit tours operating from the airport which last around 5 hours.
Tokyo is teeming with life – during both day and night! Even if you are not a night owl, it is definitely worth exploring what the city has to offer once the sun goes down!
Shibuya
Densely-packed and brightly-lit, Shibuya is a district that never sleeps!
Popular among Tokyo's youth, the dozens of clubs are regularly visited by travelers looking for a night out!
Shops in the area stay open quite late, making Shibuya the ultimate nighttime shopping destination.
Shibuya is one of the best nightlife destinations in Japan! If you want to mingle with the young locals, pop into Izakaya in Nonbei Yokocho for a few drinks, or chill at Udagawa Cafe (or any of the other late-night cafes) if you prefer to drink caffeine. Looking to let loose a bit on the dance floor? Be sure to visit Womb, one of the city's most energetic clubbing venues!
Roppongi
Roppongi is bursting at the seams with some of Tokyo's finest bars and clubs
The area offers a variety of entertainment venues – from upper-class bars and jazz venues to several less formal establishments
The area can get very loud and crowded so beware of touts!
Roppongi's nightlife is particularly popular amongst foreigners which has led to the overwhelming presence of touts. However, if you stick to the more upper-class venues, such as Maduro Jazz Lounge or Brewdog Roppongi, you should be more than fine! If you are in the mood for more interactive fun, Karaoke Kan is one of the more popular karaoke bars to break out of your comfort zone.
Shinjuku
One of Tokyo's busiest nightlife districts, many shops in Shinjuku are open 24 hours a day!
Kabukicho, Tokyo's 'red-light district' can be found in Shinjuku
For a true Japanese experience, visit one of the many rowdy izakayas, an informal Japanese pub
If the hustle and bustle of the nightlife scene rev your engine, you simply must visit Studio Himawari for some live music and karaoke. Wanting to tick off both dinner and dancing at the same spot? Shinjuku BUMP is a great DJ club that offers both dinner and dancing!
See the Whole City from the Tokyo Skytree
If late-night parties are not your thing, or how about if heights are your thing, then you should head over to the Tokyo Skytree! Officially Japan's tallest tower, this impressive structure is a fun activity and a great way to see the whole city. Visiting at night adds a neat little vibrance to the experience. Enjoy views from either 350 or 450 meters high and watch the city come alive!
One of the best activities to do in Tokyo is to explore Japanese cuisine at the many different restaurants and food outlets. There are a lot of restaurants to choose from – so find what tickles your fancy below.
Markets
Japan is not a country for street food – but they do have pretty impressive markets
Tsukiji Fish Market is one of Japan's best-known local seafood markets
Nishiki Market (aka Kyoto's Kitchen) is a long shopping street with countless delicious tastes
Tokyo has many different markets for those who love to meander through delectable wares! Markets are a great way to learn about the local Japanese food culture while you stroll through the stalls of vendors displaying their goods.
Restaurants to Treat Yourself
Tokyo has over 230 restaurants that have a Michelin star ranking (or more)
Konjiki Hototogisu is one of Tokyo's more affordable Michelin-star restaurants with unforgettable ramen on their menu
Fancy some sushi? Sukiyabashi Jiro is another one of Tokyo's Michelin-star spots!
Tokyo has a wide variety of restaurants that give you an opportunity to enjoy local food of the highest standard, prepared by some of the world's best chefs! Be sure to book in advance if you want to avoid waiting in a queue, as in all places, good food comes with big demand!
Foodie Neighbourhoods
The classy area of Ginza boasts some of Tokyo's best sushi and top-tier restaurants for a luxurious dining experience
Although a more quiet area, Tsukishima is known for offering the best monjayaki, similar to a Japanese savoury pancake
Tsujuki, the heart of Tokyo's seafood scene, offers far more than just the well-known market. The alleys are filled with seafood delights.
These are just a few of Tokyo's best food neighbourhoods to whet your appetite. If you have time and want to explore, I would also highly recommend Ryogoku for hearty dishes, Shin-Okubo for Korean cuisine, and Shinjuku for alleys lined with ramen bars.
Whether you are wanting to expend some more energy working out, experience a local sport, or attend a professional sports game – sports lovers will not be disappointed with Tokyo's choices!
Dip into Pristine Communal Pools
If you have extra energy, you can take a dive into one of the municipal pools
The pools are cheap and incredibly clean. Best of all – they are open to everyone!
Admission into these laid-back pool areas is only ¥500 (USD $4,5)
The municipal swimming facilities are scattered throughout the city and are open until late at night. Some things to be aware of if swimming in a public pool in Japan – you will be required to wear a swimming cap and permitted to wear goggles, but all other swimming equipment is prohibited!
Sumo Wrestling
Sumo wrestling is both an exhilarating sport and a wonderful cultural experience in Japan!
The official 'basho' tournaments only happen about six times a year in locations across Japan, but there are sumo exhibitions all year-round.
For a truly Japanese experience, book Japenese-style floor seats!
If watching a sumo wrestling tournament is on your bucket list, make sure that you plan your visit to Tokyo around the time of one of the official tournaments which only happen sporadically throughout the year. Make sure that you book your tickets early – which can be done from abroad – and show up early. Fun fact: the ceremonies between the wrestling are actually longer than the matches!
Watch a Professional Baseball Game
It may come as a surprise to some, but baseball is Japan's national sport!
There are five professional baseball teams in and around Tokyo, playing approximately five to six games a week
Tokyo Dome (home to Yomiuri Giants) and Meiji Jingu Stadium (home to Tokyo Yakult Swallows) are the two stadiums in Tokyo
Drawing in over 20-million spectators each year, baseball is deeply rooted in Japanese culture. Although tickets can be bought on the day, if you want to catch a baseball game when in Tokyo for the weekend, I recommend that you get your ticket in advance, from any of the team's websites. Ticket prices range from ¥1,000 (USD $9) to ¥6,000 (USD $54).
It's no wonder that music and theatre lovers will be spoilt for choice in a city as culturally rich as Tokyo!
Geisha Performance
Traditional entertainers of Japan, geishas are talented in singing, dancing and playing games
Visit Nihonbashi for a geisha performance from the traditionally charming ladies
Another popular area to find geisha is Kagurazaka district, which has a rich history and was previously the home to a lot of traditional geisha houses!
Contrary to popular belief, you can't just find a geisha anywhere in Tokyo. True to their elusive nature, these highly trained entertainers can only be found at select places. A popular activity is to visit a restaurant that hosts geisha performances and enjoy some fine Japanese cuisine while being entertained.
A Classical Music Experience
While Tokyo is known for a vibrant nightlife, there is something for every musical taste!
Meikyoku Kissa Lion is a classical music cafe which allows you to listen to classical music while sipping coffee
The cosy baroque cafe is almost 100 years old!
Located in Shibuya, Meikyoku Kissa Lion offers a truly cultural experience. Guests sit in near silence and sip quality drinks while listening to classical music. This provides a very different experience in normally-loud Tokyo. A visit to the iconic cafe will help you relax and enjoy a more tranquil experience.
Visit the New National Theatre in Tokyo (NNTT)
If you love the theatre, you simply have to visit the New National Theatre in Tokyo
The theatre hosts world-class opera, ballet, dance and drama productions
NNTT is the only theatre in Japan dedicated to performing arts!
If you are looking for a cultural experience that surpasses expectations, then a visit to NNTT should definitely be on your bucket list. Make sure that you view the calendar beforehand to identify if there is a show that interests you. Their performance season runs from October to July of each year, during which time they host up to 300 performances!
Immerse Yourself in the teamLab Borderless Museum
This living museum is a total immersion for your visual senses. Japan's first-ever digital art museum, team Lab Borderless is an ever-changing expanse of virtual creations. Made to eliminate the boundary between the artwork and yourself, this massive building turns the traditional museum world upside down. Here is a place for you to not only be immersed in artwork but also be able to interact with it.
10 Other Awesome Things to do in Tokyo This Weekend
Although the above tips could keep you busy for far longer than a weekend, it doesn't even scratch the surface. Here are some EPIC day trips and awesome things to do in Tokyo when visiting over a weekend.
#1 – Robot Restaurant
Tokyo is known for being one of the world's technology leaders. For a high tech dining experience, Robot Restaurant has you covered! Be blown away by neon lights and a robot show, while enjoying your meal at this one-of-a-kind restaurant in Shinjuku.
The themed restaurant bar promises a crazy night of loud pop culture, dancing robots and lasers! The bizarre tourist attraction is a must-see venue for anyone visiting Tokyo! This is as Tokyo as its gets and an integral part of any Tokyo travels.
#2 – Visit the Asakusa and the Ancient Temple Senso-ji
If you are interested in Japanese history, then head over to the historic district of Asakusa and Senso-Ji. Travelling back to old Japan, meander through Nakamise shopping street before visiting Senso-Ji, the ancient Buddhist temple in Asakusa.
As Tokyo's oldest temple, it was originally built for the goddess of Kannon in the year 645! There are also several other temples in Asakusa to explore if time allows!
#3 – Explore the Anime World at Akihabara
Known as Tokyo's home to the anime culture, Akihabara is lined with shops selling anime, manga and gaming paraphernalia. Selling a variety of collectables – from DVDs to figurines and costumes – you may want to increase the limit on your credit card!
Akihabara is also the place to be if you want to discover a variety of themed cafes, particularly the maid cafe which is a subcategory of cosplay!
#4 – Ueno Park
As Tokyo's largest park, you could easily spend the entire day walking the grounds of Ueno Park. Inside the park, you'll find Tokyo National Museum, an astounding art museum, among others such as the Tokyo Metropolitan Art Museum and lesser-known Shitamachi Museum.
My suggestion is to spend the afternoon hopping from one museum to the next, and then finish off the day with a pre-packed picnic in the park! The park grounds were originally part of the grounds of the Kaneiji Temple, previously one of the city's wealthiest and largest temples!
#5 – Imperial Palace and Gardens
The Imperial Palace and Gardens are iconic to Tokyo, offering a wide variety of lush landscapes, galleries and ruins. This spot is the perfect escape from the busy Tokyo streets!
Tours of the Imperial Palace grounds need to be booked in advance, however, the Imperial Palace East Garden is open to visitors all year round!
Insider tip: Chidori-ga-fuchi on the other side of the moat is a great cherry blossom viewing spot.
#6 – Shibuya Crossing
Considered the busiest pedestrian scramble in the world, Shibuya Crossing is a great place to start your exploration of the area. The crossing is considered an iconic indicator of the vibrancy and energy in Tokyo.
As the crossing receives so much foot traffic, it is no wonder that marketers take advantage of the surrounding buildings to put up bold billboards and advertisements. As you can imagine, this has made the crossing a hot spot for many Hollywood films!
#7 – Meiji Shrine
Built in honour of the Meiji Emperor and his wife, the shrine is one of Tokyo's most popular Sinto shrines. Located in a forest covering 70 acres of land, the shrine complex comprises of two separate parts – the inner prescient (Naien) which includes shrine buildings and a museum, and the outer prescient (Gaien) which houses a collection of murals.
If you find yourself in the Shibuya area, then the Meiji Shrine is a top spot to visit!
#8 – Onsen (Hot Spring) Experience
Oedo-Onsen-Monogatari, Tokyo's largest artificial hot spring complex, is a popular spot for a hot spring experience, emulating an atmosphere where traditions meet with modern enjoyment. The park invites guests to relax in wading pools, hot springs and dining halls. This experience truly encapsulates the old Japan. As a bonus, the complex is open 24-hours a day, so make sure you add it to your Tokyo itinerary!
Be warned, the Japanese do not approve of tattoos, so if you have a heavily tattooed body, you may not be welcome.
#9 – Mount Mitake
A strong competitor for the iconically beautiful Mount Fuji, Mount Mitake is jaw-droppingly beautiful! Travellers enjoy hiking to the summit which peaks at a height of 929m, stopping at shops and restaurants along the way. Located in Chichibu Tama Kai National Park, just outside Tokyo, Mount Mitake is also a Sinto Shrine!
A must-do activity for nature-lovers, you can explore the breathtaking scenery as you enjoy the hike, waterfalls en-route and spiritual experience offered by the shrines!
#10 – Snake Through Golden Gai
Golden Gai comprises several narrow alleyways and two-storey bars. The tiny venues can seldom accommodate more than a handful of patrons which is why the venues charge a fairly heavy seating fee.
Golden Gai, located in Shinjuku and very well-known for its architecture and nightlife, is well worth a visit! The area in the heart of Tokyo boasts the largest number of bars per square meter in the world!
Travelling to a new country is incredibly exciting, but can also leave you with a few questions – especially if the country has a completely different culture to your own! Hopefully, the following questions will clear up any concerns that you may have!
Don't Forget Your Tokyo Travel Insurance
ALWAYS sort out your backpacker insurance before your trip. There's plenty to choose from in that department, but a good place to start is Safety Wing.
They offer month-to-month payments, no lock-in contracts, and require absolutely no itineraries: that's the exact kind of insurance long-term travellers and digital nomads need.
SafetyWing is cheap, easy, and admin-free: just sign up lickety-split so you can get back to it!
Click the button below to learn more about SafetyWing's setup or read our insider review for the full tasty scoop.
Hopefully, these tips and hints on where to stay, how to get around and things to do in Tokyo, have helped you map out your trip. If Tokyo is just one of your many stops in the country, there are countless other suggestions for things to do in Japan!
Tokyo really is a one-of-a-kind city that perfectly blends the modern influence of technology, cosplay and fashion with the older, more traditional aspects of Japanese and Asian culture. All that is left for you to do now is to book your ticket and discover!
---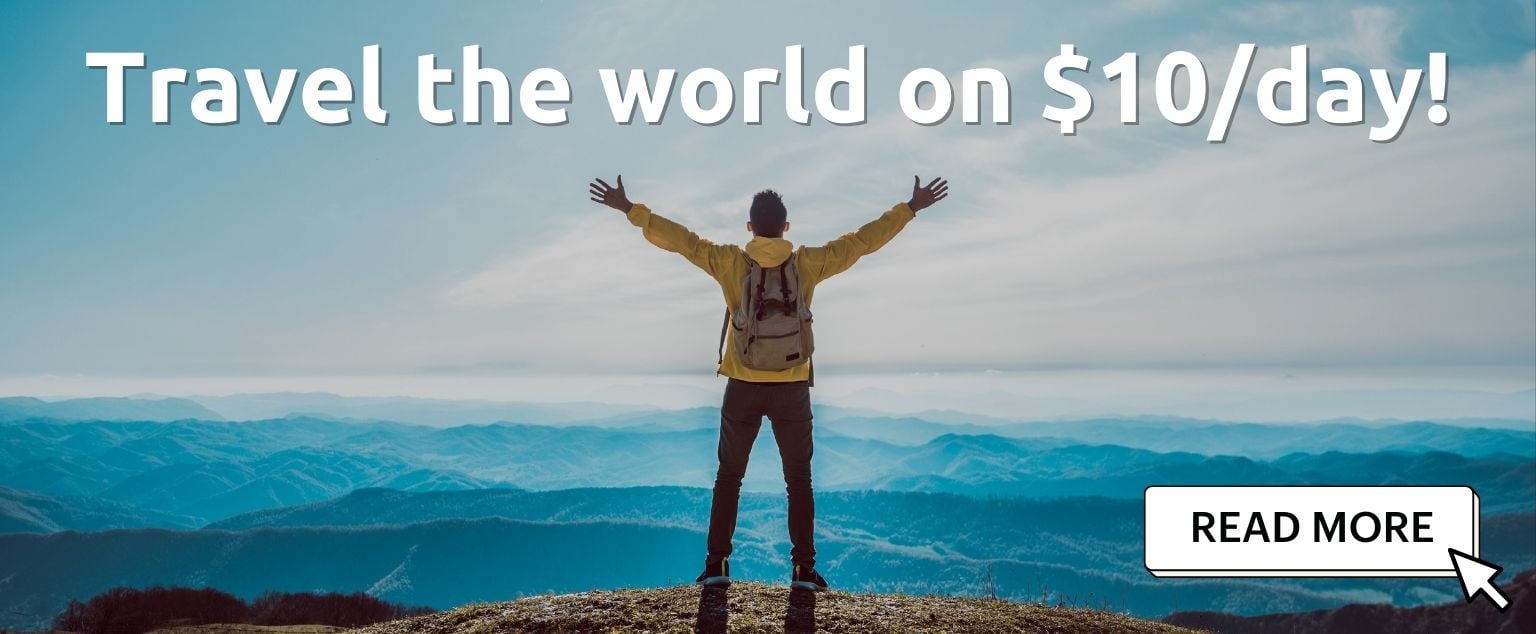 And for transparency's sake, please know that some of the links in our content are affiliate links. That means that if you book your accommodation, buy your gear, or sort your insurance through our link, we earn a small commission (at no extra cost to you). That said, we only link to the gear we trust and never recommend services we don't believe are up to scratch. Again, thank you!