Located in northern Japan's mountainous island of Hokkaido, Sapporo is the fifth largest city in Japan and a must-visit if you can fit it into the Japanese itinerary.
But Sapporo has only 20 registered hostels, and they can get booked quickly, which is why I wrote this article of the best hostels in Sapporo.
I organized this list of the best hostels in Sapporo so you could quickly find a hostel that suits your travel needs. We all have our travel style, and whether you are looking to sleep, meet other travelers, be alone, party, or just save some money, this list of the best guides in Sapporo will get you there so you can book with confidence and explore this one of a kind city.
Let's look at the best hostels in Sapporo…
Quick answer: The Best Hostels in Sapporo
The Best Hostels in Sapporo
Sapporo is one of Japan's newer cities and is documented having an extremely young population. Because of this, Sapporo is hip and there's plenty to see and do. It is famous for it's mountains, snow, beer, and ramen. That's a hell of a tantalizing combination and makes a great stop on your Japan backpacking itinerary.
Hostels in Japan are not cheap, but each will have it's distinct vibe and personality.
Not only have we listed 18 of the very best Sapporo hostels, but we've also split them into different categories to make it even easier to find somewhere brilliant to stay. Find the best hostels for couples, solo travellers, budget travellers, digital nomads, and more!
Do You Want to Travel FOREVER??
Then pop your email address in below and we'll send you a FREE copy of 'How to Travel the World on $10 a Day!' – make travel your LIFE.
Overall Best Hostel in Sapporo – Sappolodge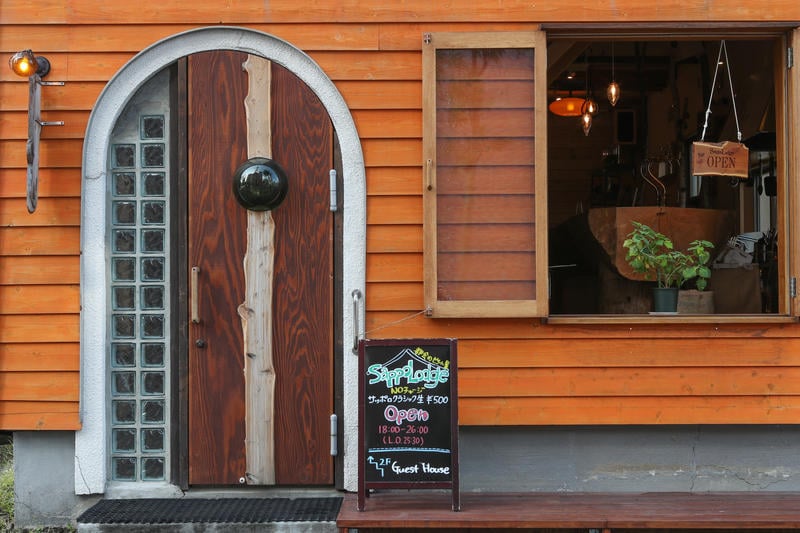 $$$
Restaurant-Café-Bar
Tour Desk
Luggage Storage
While a bit expensive, Sappolodge is our choice for the best hostel in Sapporo in 2021. It's also the coolest hostel in Sapporo, with funky designs and features. The prices may be a bit higher than other options, but there really isn't much difference in the cost, especially when you take into account the great atmosphere, top-notch facilities, and high standards of comfort. The bar is lively, public transportation is close to hand, Wi-Fi is free, beds are bigger than most, the staff members are friendly, and the kitchen is well equipped. Housekeeping services keep everywhere looking fabulous and there's a tour desk to help you plan your explorations and adventures in Sapporo. It's a quality stay.
Best Hostel for Solo Travelers in Sapporo – Untapped Hostel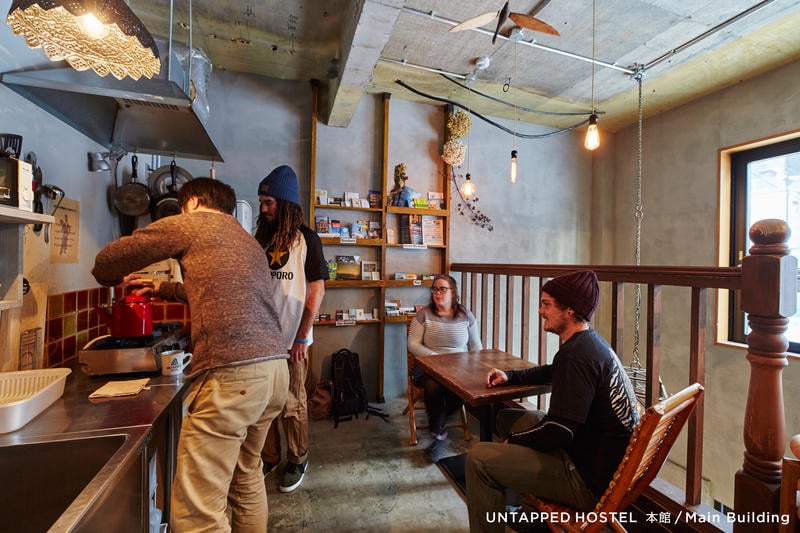 $$$
Onsite Restaurant
BBQ
Housekeeping
An intimate youth hostel in Sapporo, Untapped Hostel is the best hostel for solo travellers in Sapporo. There's a sociable restaurant along with a well-equipped home-style communal kitchen, a comfy lounge area, and an outside terrace. Dorms may sleep ten people, but the pod-style beds provide sweet dreams and a restful night. You can enter your cocoon-like space and close yourself away from the rest of the world, and each bed has a reading light and power outlet. Wi-Fi is free and the hostel has laundry facilities, 24-hour security, and housekeeping.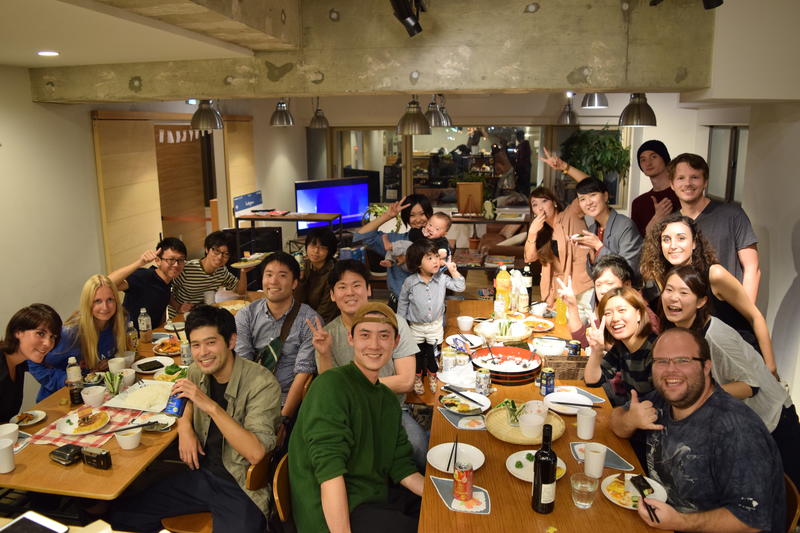 $
Elevator
Laundry Facilities
Steam Room
The best cheap hostel in Sapporo, The Stay Sapporo can be found just a short walk from is Shiseikan Shogakko Mae station and Susukino subway station. Prepare dinner in the shared kitchen or head out to one of the nearby restaurants for a good feed. Meet other guests and chill in the lounge, surf the free Wi-Fi, and unwind in the steam room. Bikes are available to rent, allowing you to cover more ground while exploring Sapporo. The building has an elevator and 24-hour security. There are so many reasons why it's better than other budget hostels in Sapporo.
Is This the Best Backpack EVER???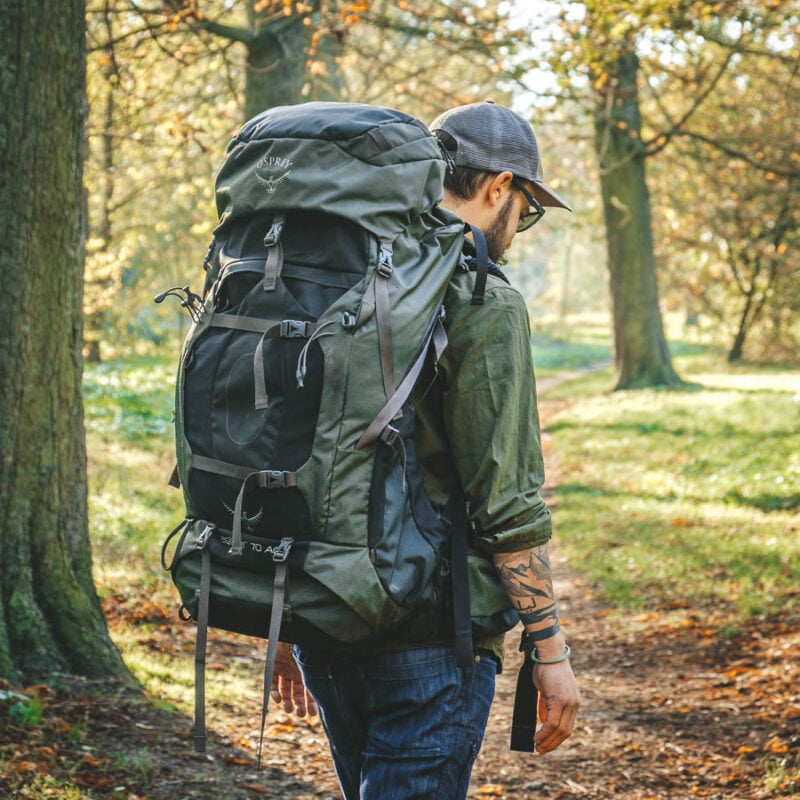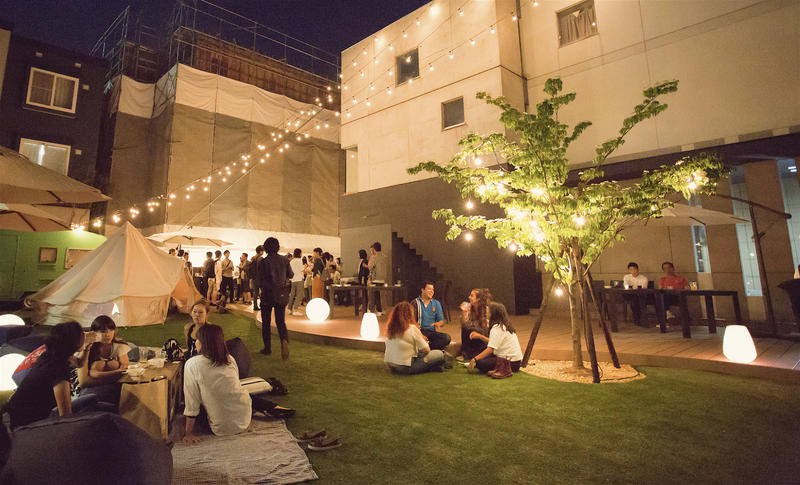 $$
Café-Bar
BBQ
Laundry Facilities
Our favourite when it comes to the best hostel for couples in Sapporo, Ten to Ten Sapporo Station has basic and superior double rooms in addition to its dorm beds and private rooms for families and small groups. Close to Sapporo station, getting around is a breeze. If you fancy a chilled night in, though, the sociable bar-cum-restaurant is a great place to be. Play foosball against your sweetheart, make beautiful dishes together in the kitchen, or throw something tasty onto the BBQ. Just try not to fight over whose turn it is to do the laundry!
$$
Key Card Access
Bike Hire
Steam Room
The best party hostel in Sapporo, Waya Hostel Sapporo is more of a fairly low-key and chilled best-mate-like social butterfly than an all-out raver. The bar is often filled with travelers, many of which are often more than up for a night out on the tiles. The friendly staff members will guide you in the right direction of the hottest day and night spots around. Roll into your double bed in the eight-person dorms (yes, you have your own spacious double bed!), pull the curtains, and drift off into a deep sleep. Communal areas include a snug lounge and a well-stocked kitchen. And, there's no need to hunt for a Sapporo hostel near the airport—a direct airport bus stops just a short walk away.
$$$
Lockers
Free Tea and Coffee
Laundry Facilities
Located close to a subway station and a short ride from the heart of Sapporo city, Backpackers Hostel Ino's Place is the best hostel in Sapporo for digital nomads. The modern pad offers free Wi-Fi as well as a computer that's free to use if your devices decide they don't want to play ball. Free tea and coffee throughout the day helps you to stay focused. Mingle with other travellers in the shared kitchen and TV lounge, and take care of personal business with the laundry facilities.
More of the best hostels in Sapporo
And, worry not if none of those completely float your boat; here are even more top hostels in Sapporo to tempt you:
Stay in the middle of the action (or in an off the beaten path location) using our comprehensive neighborhood guide for Sapporo!
$$
Restaurant/Bar
Lockers
Luggage Storage
Bang in the heart of Sapporo city, Social Hostel 365 is a terrific place for sociable travellers to meet cool new pals. It's also a great Sappora backpackers hostel for adventurous travellers who want to make the most of the area's snow season; the hostel provides free storage for skiing and snowboarding equipment. The famous annual Snow Festival can be reached by foot in around ten minutes. Freebies include Wi-Fi, toiletries, and local maps. Chill in the lounge or onsite restaurant/bar, bliss out in the steam room, and play board games with your new buds.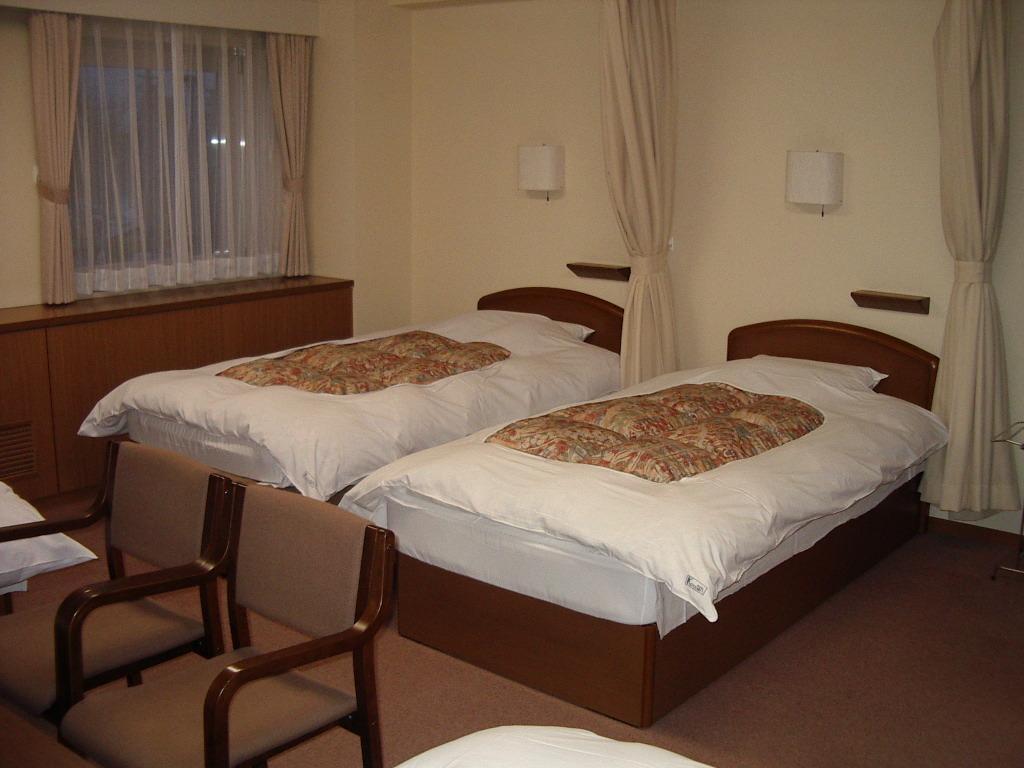 $$
Laundry Facilities
Elevator
Curfew
A quiet and peaceful youth hostel in Sapporo city centre, Sapporo International Youth Hostel has comfortable double rooms and single-sex dorms for four. The midnight curfew ensures plenty of peace for a good night's rest; the door is locked between midnight and 6am. Vending machines help to stave off late-night munchies. The wheelchair-friendly building has an elevator, as well as laundry facilities, luggage storage, free Wi-Fi in the lounge, a kitchen, and a hot tub.
$$
Free Breakfast
Café
Laundry Facilities
A charming Sapparo backpackers hostel, Yasube is housed within a renovated traditional Japanese building. Dorms sleep ten people, and there are female-only dorms as well as mixed dormitories. There's a café where you can enjoy a range of tasty food and drinks, or you can cook some comfort food in the kitchen. Catch up on the essentials with the laundry facilities and leave your luggage safe and sound for the day both before check-in and after checkout. Wi-Fi and toiletries are free, though you will need to pay to rent a towel if you don't have your own.
$$$
Laundry Facilities
24-Hour Reception
Safety Deposit Box
A recommended hostel in Sapporo for guys who love to have entertainment options right at their fingertips, the male-only capsule hostel sits in a larger leisure complex with darts, billiards, and other games and entertainment options. Plus, you'll find tons and tons of awesome comics! The pods are quiet and modern, and each has a reading light, power outlet, and small shelf. All guests have a large locker too.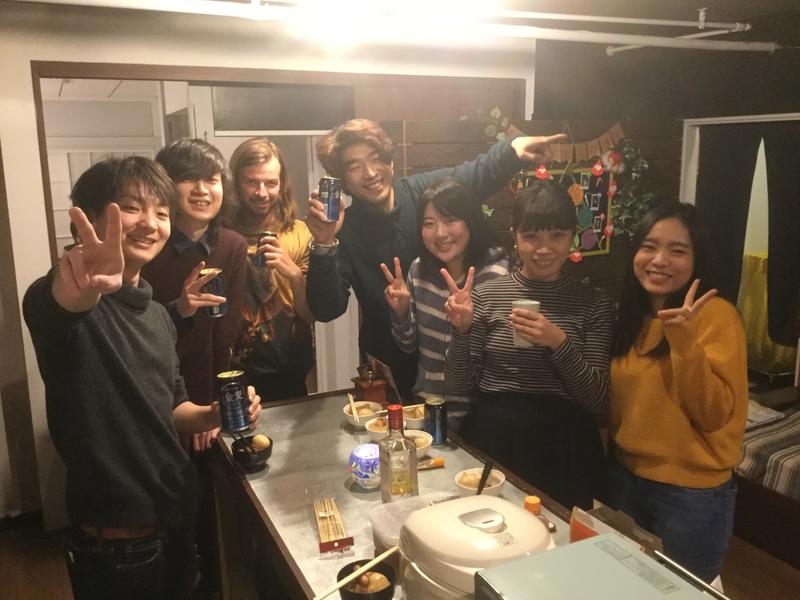 $$
Hot Tub
Luggage Storage
Laundry Facilities
A peaceful hostel in a quiet residential area, Wagayado HaLe is within a ten-minute walk of Sapporo Station. Homey, welcoming, and comfortable, this top hostel in Sapporo is a great place to chill. Previously a private home, the hostel has both mixed and female-only dorms, with the female dorms located on their own floor. The lounge features traditional Japanese designs and there's also a kitchen and laundry facilities.
$$$
Café-Bar
Steam Room
Luggage Storage
An attractive hostel in Sapporo within Tanuki Koji shopping mall, Grids Sapporo Hotel & Hostel is just a short walk from many of Sapporo's major attractions. Neutral shades and natural materials add to the pleasant vibe. There are mixed and female-only 30-bed dorms, as well as single, twin, double, triple, and four-bed private rooms. A recommended hostel in Sapporo, it has a kitchen where you can share meals with other travellers, nice lounge areas, and laundry facilities. You can unwind in the steam room too.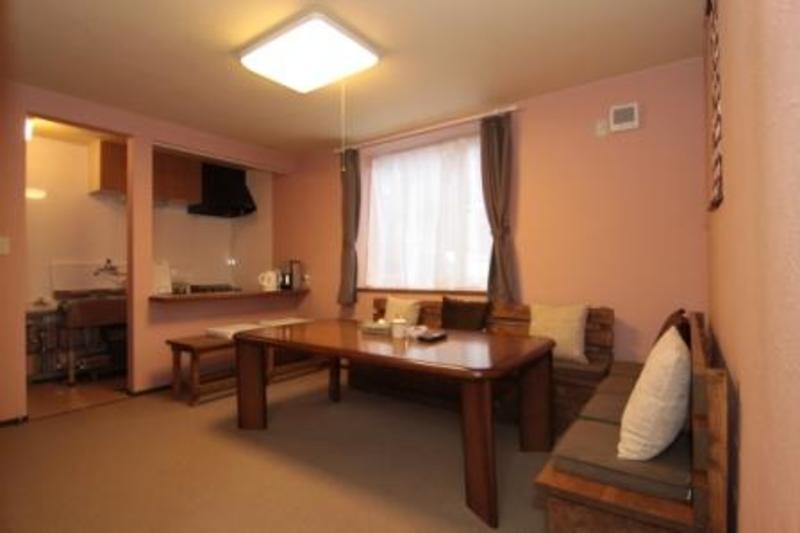 $$$
Free Breakfast
Free Toiletries
Laundry Facilities
Clean and comfy, Sapporo Maruyama Guesthouse Tsumuri-An is a top hostel in Sapporo for travellers who prefer a chilled-out and relaxing vibe. There's no curfew, but the hostel is fairly strict about lights going off at midnight so that everyone can sleep soundly. The modern bathrooms come with free toiletries and a hairdryer and each guest has a locker. If you're travelling around Japan in your own vehicle, paid parking is available here. Alternatively, you can rent a bike to explore.
$$
Wheelchair Accessible
Café
Cable TV
Calling all sandwich lovers! How'd you fancy a stay in a great Sapporo hostel with its very own sandwich joint? Mezamashi Sandwich offers just that! Surely that makes it the coolest hostel in Sapporo? If you're not up for a sandwich feast, though, you can cook your own meals in the kitchen. The hostel is fresh, modern, bright, and light, and there are both mixed and female-only dorms for eight. Beds have curtains to protect your modestly, there are under-bed lockers with combination locks, and beds have a small hanging rail, shelf, and cupboard, a light, and power sockets. They really are very comfortable!
The family-friendly Khaosan Sapporo Family Hostel is one of the best budget hostels in Sapporo. There are four-bed dorms for men and women, as well as private rooms in various sizes. Don't worry about kids getting under your feet too much; there's a play area that should keep younger guests more than amused. There are self-catering facilities, a lounge with a TV, a Wii, and board games, and a steam room. Wi-Fi is free. Round-the-clock security and individual lockers help to add to your peace of mind.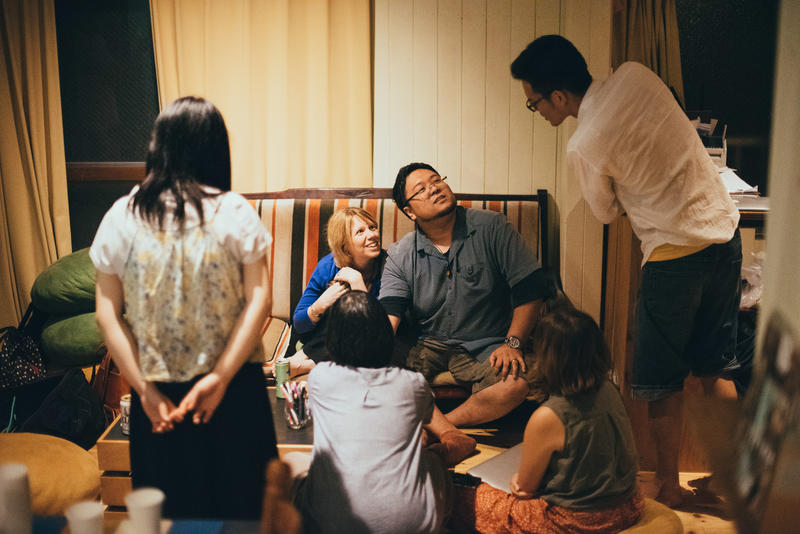 $
Housekeeping
Luggage Storage
Lockers
A great base in Sapporo, Igloo Dorm & Breakfast is an especially recommended hostel in Sapporo for female travellers. There are dorms for just females as well as mixed dorms and private en suite double rooms. The capsule-like beds offer maximum privacy, and all guests have a locker, a light, and a power outlet. A budget-friendly hostel in Sapporo, you can have heaps of fun chatting and bonding with new pals over a shared meal in the communal kitchen or around the outdoor BBQ. There's a cosy lounge too where you can socialise and chill.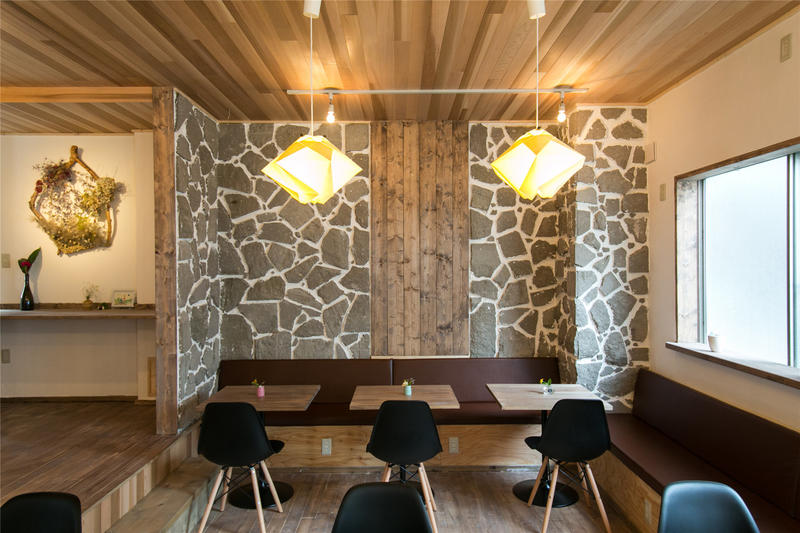 $$$
Luggage Storage
Lockers
Bike Parking
A top Sapporo hostel in 2017 and sure to continue to be one of the best hostels in Sapporo in 2021, Guest House Yuyu is a friendly and welcoming pad that greets all backpackers like long-lost friends. The cool members of staff will be delighted to tell you all of Sapporo's secret spots and provide plenty of tips for a brilliant stay. Groups can book a four-bed private room, and there are also dorms for eight. There are great facilities and amenities too, such as a shared kitchen, lounge, luggage storage, a terrace, a steam room, and free Wi-Fi.
$$
Restaurant
Luggage Storage
Housekeeping
Ten to Ten Nakajima-Koen is a top hostel in Sapporo for budget backpackers, solo travellers, and groups of mates. Dorms sleep 15 and there are also private rooms for two and four. Peckish? Grab something from the onsite restaurant/bar or whip up a basic dinner in the shared kitchenette. Breakfast is available for an additional cost. The city centre location is ideal. Other perks include housekeeping services, luggage storage, free Wi-Fi, and complimentary city maps.

Unlock the The Broke Backpacker's GREATEST Travel Secrets!
You pop your email here, and we promise to send you only travel content that's actually relevant — sounds like a pretty good deal to us!
What to Pack for your Sapporo Hostel
Pants, socks, underwear, soap?! Take it from us, packing for a hostel stay is not always quite as straight forward as it seems. Working out what to bring and what to leave at home is an art we have perfected over many years.
Check out our definitive Hostel Packing list for our top packing tips!
Why you should travel to Sapporo
While it has a reputation as a 'winter-wonderland' Sapporo actually offers a ton of fun and value to travelers. Sure, it's not cheap, but nowhere in Japan is. Remember to try and save some money by finding a hostel that has a kitchen (so you can cook) or that provides free breakfast, coffee or tea. These freebies really add up over time.
And in case you can't decide which of the best hostel in Sapporo to stay at – give our top pick a try  Sappolodge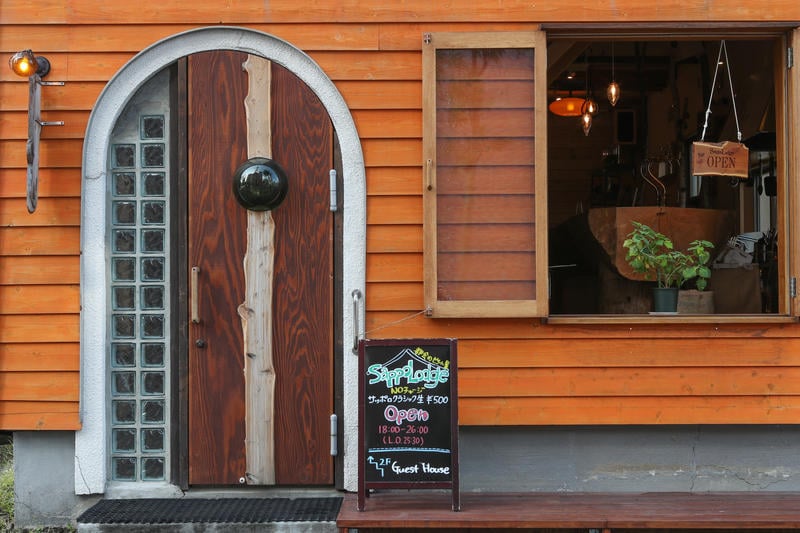 FAQ about Hostels in Sapporo
Here are some questions backpackers ask about hostels in Sapporo.
Travel Safety Tips for Sapporo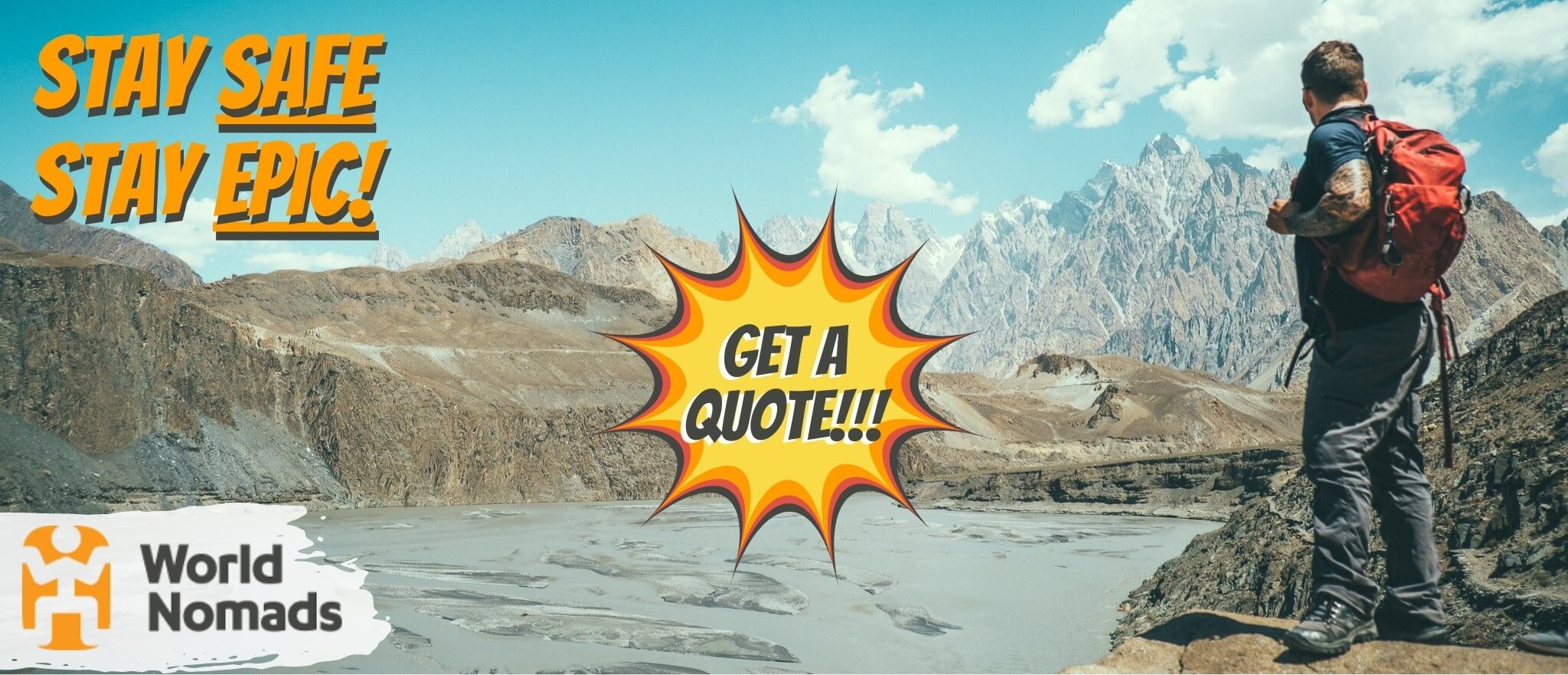 It's good to get lost sometimes, but it's also good not to get too lost. There are people that want you home in one piece.
There's one travel insurance provider The Broke Backpacker trusts for all his wildest shenanigans… World Nomads!
Click the button below to get a quote on your insurance or read our in-depth review of World Nomads' coverage. And then… let the shenanigans begin. 😉
More Epic Hostels in Japan and Asia
Hopefully by now you've found the perfect hostel for your upcoming trip to Sapporo.
Planning an epic trip all across Japan or even Asia itself?
Don't worry – we've got you covered!
For more cool hostel guides around Asia, check out:
Over to you
By now I hope our epic guide to the best hostels in Sapporo has helped you choose the perfect hostel for your adventure! Once you've booked your stay, plan your trip using our awesome Sapporo itinerary.
If you think we've missed anything or have any further thoughts, hit us up in the comments!
---
Thanks for reading – that was fun! 😀
We bring you epic FREE content!
Find out how YOU can help support us.
We're a big site with a big team and this job isn't always easy. But we do it because we love it – we love providing epic and free content. We love the knowledge that our content keeps you adventuring. We don't ask for money, but if you'd like to find out how you can help the site in more organic ways, click the button below.
Thank you for your support 🙂
---
Bye for now, but not forever!
If you want MORE top-tier Broke Backpacker content like this, then sign up for our weekly newsletter below to get the latest and greatest!
And for transparency's sake, please know that some of the links in our content are affiliate links. That means that if you book your accommodation, buy your gear, or sort your insurance through our link, we earn a small commission (at no extra cost to you). That said, we only link to the gear we trust and never recommend services we don't believe are up to scratch. Again, thank you!