Sapporo is the capital of Hokkaido, Japan's gorgeous wild northern island! It's the fifth-largest city in Japan and contains a vibrant urban center. Let's get into your exciting Sapporo itinerary!
It's filled with spectacular scenery, unique western architecture, incredible food, and very friendly locals. Additionally, it has mild summer weather and long, snowy winters which offers Sapporo tourists plenty of varying attractions and activities year-round!
With this Sapporo travel guide, you'll discover the city's top attractions as well as a few hidden gems! We've also made sure to include plenty of insider tips, food recommendations, and exciting day trips to nearby areas.
Here is a quick look at the seasons so you can decide when to visit Sapporo!
The best time for Sapporo sightseeing is in summer (June – August). This is when the temperature is mild and pleasant, making for a refreshing climate for sightseeing!
Fall (September – November) is one of the best times to travel to Sapporo city. The rich autumn colors burst through the city and the temperatures remain comfortable from September to October, with the colder fall temperatures usually not arriving until mid/late November.
Although the winter months (December – February) are cold and chilly, Sapporo tourism really picks up during the annual Sapporo Snow Festival in February. If you're a fan of winter sports, Sapporo has many world-class ski resorts, as well as picturesque winter scenery!
Spring (March-May) is another great time to visit Sapporo, Japan. The winter chill starts to wear off and warm temperatures begin to breath new life into the island!
Choosing the right accommodation that fits with your itinerary for Sapporo will only enhance your trip. There are lots of options in varying styles and budgets around Sapporo. Deciding where to stay depends on the vacation vibe you're going for!
Susukino is the best place to stay in Sapporo to be close to all the action! This area is one of the largest entertainment districts in Japan. It's Sapporo's lively hub and offers a slew of hotels, restaurants, bars, shops, and many popular Sapporo attractions.
For ramen lovers, Susukino is home to Ramen Yokocho, a narrow street that contains numerous ramen restaurants! This area is especially ideal for first-time visitors and tourists spending a quick weekend in Sapporo.
The Nakajima Koen district is a great option for travelers seeking a more relaxing vacation in Sapporo. This area offers a calm and peaceful setting and contains Nakajima Park, one of the most popular parks in the city.
Since this area isn't as high in demand as Susukino, you'll find more budget accommodation options. The Nakajima Koen district is well connected by public transportation, so traveling in and out of the city center will be a breeze!
The Time Piece Apartment hostel is a small guest house in a central location. Public transportation is within walking distance and the hostel is just a quick 10-minute walk from downtown. Hostel perks include free breakfast, free Wi-Fi, security lockers, and luggage storage.
If you prefer to stay in hostels, check out more options in our Sapporo hostel guide.
When visiting Japan, it's always handy to live close to a public transport option. This Airbnb is just moments away from the tram and subway station. The apartment is bright, with a mixture between the western and Japanese style. The kitchen is fully equipped and ready for use. You can walk to Susukino or Odori park without a problem.
The Tmark City Hotel Sapporo is a great value-for-money! All rooms include a flat-screen TV and a fridge. The en suite bathroom comes with a bathtub, a hairdryer, and free toiletries. A buffet breakfast is included in most hotel rates or can be purchased for an extra fee.
The Sapporo Grand Hotel is located in the heart of the city and is perfect for the luxurious traveler planning a trip to Sapporo! Guests will enjoy an on-site restaurant, spa center, fitness center, and more! All rooms feature a flat-screen TV, coffee machine, refrigerator, and a bidet!
Whether you're spending two days in Sapporo or two weeks, you're going to need to figure out how to get around. Luckily, the city is very compact and public transportation options make reaching all of your Sapporo points of interest easy and convenient!
For traveling within the city, the subway system is your easiest option and will take you wherever you need to go. Sapporo has three subway lines that travel throughout the city. Tickets can be purchased at vending machines outside the subway stations.
Sapporo was designed on a grid, which makes driving extremely easy for tourists to navigate! There are many car rental services throughout Japan and many companies also have English websites that allow you to reserve a car in advance.
Keep in mind that if you plan to drive in Japan, you must be at least 18 years old and have an international driver's license. You'll need to arrange for your international license before coming to Japan, as they don't issue the international driver's license to foreigners inside the country.
If you're planning a Sapporo/Hokkaido itinerary, the train system in Sapporo is part of an extended network that spans all of Hokkaido.
Odori Park | Sapporo TV Tower | Sapporo Clock Tower | Tanukikoji Shopping Street | Sapporo Beer Museum
The first day of your itinerary for Sapporo will see you exploring the city's historic sites before continuing on to a couple of unique cultural attractions!
Day 1 / Stop 1 – Odori Park
Why it's awesome: A calming park in the center of Sapporo that hosts many events throughout the year.
Cost: Free!
Food nearby: Nijo Market is a historic fish market that sells fresh seafood as well as ready to eat snacks and drinks. It's a great place to pick up some picnic provisions to take with you to the park.
Located in the heart of Sapporo, Odori Park is an oasis in the big city. The park was created in 1869 and spans nearly 1 mile, covering roughly 19 acres. There are many lush and colorful flower gardens that coat the park floor. It's one of the city's top tourist attractions and a great place to start your Sapporo itinerary!
There are many events held throughout the year that give guests a wide-ranging taste of Japanese culture and Hokkaido's culture in particular. The most well-known events are the Sapporo Lilac Festival and the Sapporo Snow Festival.
The Sapporo Lilac Festival is held every spring for 10 days (usually in May). The park is home to about 400 lilac trees that are in full bloom during the festival and permeate the air with their sweet scent. It's an exciting festival that marks the end of Winter and the start of the warmer months ahead. During the festival there are events and activities, as well as food and drink stalls.
The Sapporo Snow Festival is held every February for 7 days. During this time, the park is filled with hundreds of snow statues and ice sculptures. Since snowfall in Sapporo during winter is common there's always the chance of snow during the festival.
If you're touring Sapporo when these events are being held, we definitely recommend checking them out!
The park is easily accessible and frequented by locals and travelers alike. It's open 24 hours a day, seven days a week. The park is clean and orderly and there are multiple food and drink stalls. There is also a beer garden set up during summer months where all the major Japanese breweries compete with each other for the best beer!
Insider Tip: Inside Odori Park, there's a tourist information center, public toilets, and free park Wi-Fi!
Day 1 / Stop 2 – Sapporo TV Tower
Why it's awesome: Famous TV Tower where guests can enjoy unobstructed panoramic views of Sapporo.
Cost: USD $7.00
Food nearby: Otaru New Sanko is located inside the Sapporo TV Tower. This restaurant serves western dishes in a cozy setting with spectacular views!
The Sapporo TV Tower is located inside of Odori Park making it the perfect next stop on your Sapporo itinerary! The tower was built in 1957 and is a 482-feet high TV tower with an observation deck.
The tower is open to tourists who can enjoy the gorgeous views of Odori Park and the surrounding area of Sapporo.
It takes 60 seconds by elevator to reach the observatory deck, which is 297-feet up. There is a souvenir shop in the observation deck where you can pick up all your Sapporo souvenirs! You'll also find telescopes and volunteer guides to provide visitors with facts and insight on the tower.
In the evening, the tower lights up with an illumination of dazzling lights that contrasts beautifully against the night sky. Many visitors prefer to visit the tower just before evening hours; the glare from the sun will be gone and the crowds tend to thin out.
The TV Tower is one of the most popular Sapporo landmarks and is open every day.
Day 1 / Stop 3 – Sapporo Clock Tower
Why it's awesome: The Sapporo Clock Tower is a symbol of Sapporo and a major landmark in the city center.
Cost: USD $2.00
Food nearby: Soup Curry Garaku is a Japanese curry restaurant with a casual atmosphere, phenomenal food, and cold beer.
The Sapporo Clock Tower was built in 1878 and is the oldest clock tower in Japan. The clock continues to run and keep time, and the chimes can be heard every hour. The small building is full of education and history and a great quick stop on your Sapporo itinerary.
Inside the clock tower, you'll find a museum spread out over two floors. There are displays of the building's history and the development of Sapporo. There are also English-speaking volunteers in the building to provide anecdotes beyond the exhibits themselves. They aid guests by answering any questions they may have and give further information on the displays.
Sapporo was developed with assistance from the American government and the Sapporo Clock Tower building is of American design. The Sapporo clock tower museum is quite small in size and you'll probably only need to set aside approximately 30 minutes for this stop on your Sapporo itinerary.
Insider Tip: October 16th is the clock tower's founding day. On the 16th of every month volunteer tours of the clock tower are given to the general public twice a day!
Day 1 / Stop 4 – Tanukikoji Shopping Street
Why it's awesome: Tanukikoji shopping street is an iconic Japanese-style shopping arcade with a variety of shops and eateries.
Cost: Free!
Food nearby: Ramen Shingen is your classic cozy ramen restaurant that's popular with both locals and tourists!
The famous Tanukikoji shopping arcade was established roughly 150 years ago! It's located between Minami Nijo and Minami Sanjo and is one of the oldest and finest shopping areas in Sapporo, Hokkaido! The street stretches a little more than half a mile and is completely sheltered, meaning the area can be enjoyed regardless of the weather.
It contains around 200 shops, including restaurants, clothing stores, souvenir shops, and all kinds of other specialties and local shops! The street is sectioned off into seven different sections. You could spend hours walking through the different sections of the street and taking your own self-guided Sapporo walking tour! Stop for a bite to eat, browse for souvenirs, wander and window shop, or have a seat and people watch!
Don Quijote is a large 24-hour supermarket that sells almost anything you could think of! The supermarket is 5 stories high and offers everything from Japanese candies and snacks to cosmetics to costumes! It's a great store to walk around and see Sapporo's eclectic offering of souvenirs and products; this is definitely one of the coolest places to visit in Sapporo! This is a great stop if you're backpacking Japan, and you need to revamp the items in your backpack.
Tanukikoji shopping street stays lively every day and is a hub of entertainment in Sapporo. Tall ceilings with bright lights and hanging decorations make this street totally Instagram worthy! This stop is fun for all ages and interests and is a must-see attraction on your Sapporo itinerary!
Day 1 / Stop 5 – Sapporo Beer Museum
Why it's awesome: The Sapporo Beer Museum provides historical information and insight into the history of beer production in Japan.
Cost: Free to enter (paid tours available).
Food nearby: The Sapporo Beer Garden contains several restaurants that offer all-you-can-eat specials as well as single menu items.
The Sapporo Beer Museum is the only beer museum in Japan. The building that the museum sits in was erected originally as a factory of the Sapporo Sugar Company in 1890 and only opened as the Sapporo Beer Museum in 1987.
The history of the Sapporo Beer dates back to the Meiji period (1868 – 1912) and the museum is registered as a Hokkaido Heritage site (on the list of historic sites of Japan).
The museum has three floors and is free to enter! There are exhibitions throughout the museum where guests can learn more about the history of beer and its production in Japan.
There are also guided tours, called "premium tours" offered. However, these tours are only given in Japanese. Guests who don't speak Japanese can read the translated (English) version of the descriptions on printed panels and exhibits found along the tour.
A beer tasting opportunity is also included in the guided tour where guests can sample beer not available for purchase and only offered through this tour option. Tours cost USD $5.00 and last approximately 50-minutes.
There is also a museum bar where visitors can purchase Sapporo Beer. Beer tastings are also available. The museum gift shop offers a variety of items, including key holders, the popular museum pilsner glass, classic beer jelly chocolate, and more!
The building also houses the Sapporo Beer Garden in the south wing, adjacent to the museum. It offers visitors the chance to enjoy all-you-can-drink Sapporo beer direct from the brewery as well as all-you-can-eat mutton BBQ.
The Sapporo Beer Museum is closed on Mondays, make sure to add this to your Sapporo itinerary Tuesday – Sunday only!
Historical Village of Hokkaido | Sapporo Hitsujigaoka Observation Hill | Hokkaido Museum of Modern Art | Sapporo City Maruyama Zoo | Shiroi Koibito Park
Your two-day itinerary in Sapporo will see you discovering more of the local culture and history! We've also included a few fun attractions that are totally unique to Sapporo!
Day 2 / Stop 1 – Historical Village of Hokkaido
Why it's awesome: This outdoor museum features historical buildings that show Hokkaido as it was during the Meiji and Taisho eras.
Cost: USD $7.00
Food nearby: There is a restaurant located inside the Historical Village of Hokkaido that serves typical Japanese cuisine in a relaxed setting.
The Historical Village of Hokkaido is an open-air museum located on the outskirts of Sapporo. The village exhibits around 52 period-buildings from different areas of Hokkaido, dating from the Meiji to the Taisho eras periods (1868 to 1926). The village is spread out over an area of 133 acres and is recreated to reflect what pioneer life in Hokkaido would have been like.
There are four different sections: a town, fishing village, farm village, and a mountain village. All of the buildings in the village are set up to look exactly as they would have when they were in use, providing guests with a unique and historical experience.
The attention to detail is exceptional. The rooms are fully furnished with tools, books, pieces of equipment, and articles of clothing from the different time periods being showcased. English descriptions are presented throughout the village providing visitors with a chance to learn even more about the history and culture of the people living during the pioneering days of Hokkaido.
There are volunteers spread throughout the village that provide commentary and demonstration activities. During the summer months, visitors can also take a horse-drawn rail ride and tour the village with a leisurely carriage ride!
If you're planning a Sapporo itinerary during winter, a horse-drawn sled is operated in the snow-covered village. Visitors will be able to wear old winter clothes, enjoy sledding, bamboo skiing, and other winter activities from the olden days!
Insider Tip: Before you visit the village, download the pocket curator app of the Historical Village of Hokkaido. This multilingual commentary app will guide you through the buildings and provide you with even more insight! The app is available in multiple languages, including English, Korean, and Chinese.
Day 2 / Stop 2 – Sapporo Hitsujigaoka Observation Hill
Why it's awesome: This famous observation hill offers a commanding view of the city down below.
Cost: USD $5.00.
Food nearby: Sushiro Toyohira Nishioka Shop is a conveyor belt sushi and ramen restaurant with affordable prices and a lively atmosphere.
The Sapporo Hitsujigaoka Observation Hill offers panoramic views of Sapporo and lovely pastoral views of grazing sheep during the summer months.
It also offers great views of the Sapporo Dome, which is the city's baseball and soccer stadium. It's a beautiful place with calming scenery and a great area to relax and escape the hustle and bustle of the city.
The focal point of Hitsujigaoka Observation Hill is the statue of Dr. William Smith Clark, the father of pioneers in Hokkaido. He is famous for the phrase, "Boys, be ambitious!" His right arm is raised as he points "toward the eternal truth which lies far in the distance." The statue is one of Sapporo's most photographed statues.
Various events are also held throughout the year, including events showcasing the seasonal tastes of Sapporo, lavender picking, and sheep shearing!
The Sapporo Snow Festival Museum is also located inside observation hill and introduces the history of the Snow Festival. It details the process of making snow sculptures, shows videos of the past snow festivals, as well as posters, photos, and model sized replica of the ice sculptures.
The museum is free to enter (after you pay to enter the Sapporo Hitsujigaoka Observation Hill).
Insider Tip: During winter, the observation hill turns into a snowy winter wonderland! The observation hill snow park offers plenty of winter attractions, including free sled rentals and adult-sized igloos!
Day 2 / Stop 3 – Hokkaido Museum of Modern Art
Why it's awesome: The collections of art in the museum primarily focus on the works of art by Hokkaido-associated painters and sculptors.
Cost: USD $5.00
Food nearby: Toriton Sushi Maruyama is a popular place for sushi in Sapporo. Their menu offers a wide range of sushi and seafood options, many dishes are offered to guests on a sushi conveyor belt.
The Hokkaido Museum of Modern Art opened in 1977 in Sapporo, Japan. It showcases artwork spanning multiple generations of Japanese culture, including a permanent exhibition and seasonally changing temporary exhibitions.
There are approximately 4,800 pieces of art in the museum, including paintings, glasswork, and special exhibitions from local and international artists. The well-manicured lawns that surround the museum also contain a number of modern art sculptures.
It includes both the indigenous art of Hokkaido and worldwide artworks. The museum is a cultural center in Hokkaido and offers visitors to Sapporo a chance to learn about the region's cultural development in a creative manner.
The temporary exhibit rooms are changed three to four times a year. Many exhibits showcase the unique Japanese art form of Ukiyo-e, which translates to "pictures of the floating world." This style flourished in Japan from the 17th – 19th centuries.
Day 2 / Stop 4 – Sapporo City Maruyama Zoo
Why it's awesome: The Sapporo City Maruyama Zoo is a small, nature-oriented zoo that offers visitors a chance to see animals up close.
Cost: Adult admission is USD $6.00, children 15 years old and younger visit for free.
Food nearby: Rokkatei Jingu Chaya is a dessert restaurant offering unique Japanese pastries and tea.
The Sapporo City Maruyama Zoo opened in 1951 and is the oldest zoo in Hokkaido! The zoo is currently home to 168 different species and 737 animals. The zoo works to recreate the animal's natural habitats and surroundings to allow the animals to act according to their natural instincts.
The main attraction of the zoo is the polar bear enclosure. The polar bear is on the brink of extinction in the wild, and the Maruyama Zoo is a special place where you can get an up-close view to see these magnificent animals.
Some of the other highlights of the zoo include the African zone with lions, hippos, zebras, and giraffes, the tropical birdhouse, the marine mammal house, and the Ezo brown bear house.
If you're trying to figure out what to do in Sapporo with kids, the zoo offers a petting zoo perfect for children. It contains mostly farm animals, including sheep, chickens, geese and small friendly animals. There are also several animal feedings throughout the day where kids will have a chance to see the animals eating.
The zoo is not too large and can be easily seen in 2-3 hours. It's located close to public transportation and is very reasonably priced.
Insider Tip: The zoo is located inside Maruyama Park. If you have some extra time on your Sapporo itinerary, make sure to walk around the park and enjoy the stunning scenery and tranquil ambiance.
Day 2 / Stop 5 – Shiroi Koibito Park
Why it's awesome: Shiroi Koibito Park is a museum and factory dedicated to chocolate and sweets!
Cost: The park is free to enter, a factory tour is USD $6.00 and individual attractions have separate fees.
Food nearby: The Cafe Restaurant Antoripo is located inside Shiroi Koibito Park and serves simple curry pots, sweets, and drinks.
Shiroi Koibito is one of Hokkaido's most famous sweets; it's a light sandwich cookie with a rich, white chocolate filling. The Shiroi Koibito Park is a spin-off of this famous Japanese sweet and dedicated to all things sweet!
The park is divided into two areas: the outdoor amusement facilities and the indoor factory tour facilities. There are also numerous restaurants and sweets shops spread through the park.
The Soft Cream House is a crowd favorite! This small ice cream stand serves melt in your mouth soft-serve ice cream, chocolate drinks, and coffee. The Chocolate Lounge also comes highly recommended and is a great place to sample the park's delectable choices of chocolate, including chocolate fondue pots!
Guests can visit the Sweets Workshop Dream Kitchen and take part in a sweet themed activity! Book a cooking baking class or a cookie decorating class!
Tours of the factory are offered where guests can see how the Shiroi Koibito cookies are made. View the different areas of the factory and see the cookies being made right in front of your eyes! Of course, cookie samples are included in the tour.
If you're planning a Sapporo trip itinerary with kids, make sure to check out Gullivertown Pocke. This children's town is lined with small shops and houses, and the white lover railway offers rides on a mini train! There's also an area where kids can change into fun costumes!
This stop on your Sapporo itinerary is perfect for children and chocolate lovers!
Sapporo City Central Wholesale Market | Former Hokkaido Government Office | Nakajima Park | The Hokkaido University Museum | Hoheikyo Hot Spring
If you're planning a 3-day itinerary in Sapporo, you're going to need a few more activities to fill your time. Here are 5 more fun attractions we recommend checking out!
Sapporo City Central Wholesale Market
Nicknamed "Hokkaido's Kitchen".
There are approximately 60 stores selling a variety of items!
The market is open year-round.
Sapporo is blessed with an abundance of vegetables, fruit, and fresh seafood, and the Sapporo City Central Wholesale Market and the adjacent Outside Market showcases this variety wonderfully!
Every morning, fresh produce and fish are delivered to the market. The vendors serve these products either as is or made into tasty local dishes! The market is very reasonably priced and provides guests with a great chance to sample to local flavors of Sapporo!
Hokkaido is synonymous with raw seafood, and salmon roe is especially popular! These shiny and plump internal egg masses as a local favorite and the market is the best place to try out the freshest salmon roe in Sapporo! Or, if you're not a fan of raw fish, Melcard Kitchen Maru offers tasty grilled fish dishes. The fish is cooked with the local flavors of Hokkaido and is another very popular local dish.
You'll see an abundance of vendors with fresh and cooked crab. Keep an eye out for the large king crab and the exotic-looking hairy crab! In terms of produce, melon is one of the most popular items. You can buy it whole, or by the slice. Corn is another popular item, and it's so sweet you can eat it raw!
In addition to seafood and produce, you'll also find vendors selling unique Japanese desserts and souvenirs, including Sake made in Hokkaido. Most stalls at the market are open every day from 8:00 am – 3:00 pm.
Former Hokkaido Government Office
Admission is free!
Open Monday – Friday.
The building includes a conference room, a museum shop, a tourist information desk, exhibition rooms, and a library.
The Former Hokkaido Government Office Building, also known as the Red Brick Government Building, is a great place to learn about the history of Sapporo. The museum contains materials and information on the history of Hokkaido and is completely free to visit!
The building was constructed in 1888 and is a great example of American neo-baroque architecture. Approximately 2.5 million bricks were used in the construction of the building and the sight of the rusty reds and orange bricks against Sapporo's natural surroundings is a sight to behold!
The Former Hokkaido Government Office was used for 80 years until the new government office was built. The building and its exhibits on display are open to the public on weekdays and have a volunteer staff to assist guests and provide more insight and history about the building.
If you're planning a 3-day itinerary in Sapporo and have the time in your sightseeing schedule, plan a stop at this museum and listening to the volunteers who will provide you with a more intimate look at the history of Sapporo and Hokkaido.
Nakajima Park
Entrance is free!
Spacious park with lots of attractions.
Open 24 hours a day, 7 days a week!
Nakajima Park is located in the middle of downtown Sapporo next to the Susukino district. It's a large public area with a number of interesting attractions and cultural facilities.
The Hoheikan is a historic guest house/hotel that was built in 1880. It was constructed to accommodate and impress visiting foreign dignitaries. It's the oldest wooden building of its type in Japan.
The building's interior has large spiral staircases, Corinthian columns, chandeliers, and original furnishings. It is open to the public and is free to visit!
The Sapporo Astronomical Observatory is also located inside the park and is equipped with a telescope for observing astronomical objects. The Sapporo Concert Hall Kitara is an intimate concert hall in the park with amazing acoustics and a nice selection of performances throughout the week.
There's also a traditional Japanese garden in the park that houses a traditional Japanese tea house.
Aside from its cultural facilities, it's a lovely place to enjoy a nice break from the city. There are multiple streams as well as a large lake. It's a great place to go for a jog, take a peaceful stroll, have a picnic, or just sit and enjoy the beauty of Sapporo's natural scenery.
The Hokkaido University Museum
Free admission!
Open every day except for Mondays from 10:00 am – 5:00 pm
The museum is well organized and thoughtfully laid out
The Hokkaido University Museum houses important scientific specimens and academic resources. The museum's collection includes over three million documents and specimens, which the university has been collecting since it first opened over 140 years ago! Of particular focus is a huge skeleton of a Holstein bull and a life-sized mock-up of a woolly mammoth.
There is an interactive exhibit room where guests can touch specimens and at the museum laboratory, you can see research taking place.
Following a major renovation in 2016, the museum also now features new exhibits that highlight the latest research taking place at the 12 academic departments at Hokkaido University. There is also a cafe on-site that serves light meals and alcoholic beverages. If you're planning more than a 2-day itinerary in Sapporo, this free museum is definitely worth checking out!
Hoheikyo Hot Spring
Entrance is USD $9.00 for adults and USD $5.00 for children.
Features 3 hot spring baths.
100% pure, natural spring water.
The Hoheikyo Hot Spring is an outdoor hot spring bath surrounded by nature. It contains Japan's largest open-air bath with a maximum bathing capacity of 200 people. If you're backpacking through Asia, stop here to rest your weary bones.
The hot springs are not temperature-controlled and the water is poured directly from the ground into each bathtub, so it does not touch the air at all as it is being transferred. Since it is poured without oxidation, the water does not require chlorine. The quality of the spring remains constant and the healing properties of the water are high.
There are also two restaurants on the property that serve Indian and Japanese cuisine, each is highly rated! Visiting the Hoheikyo Hot Spring is the perfect relaxing vacation excursion in Sapporo!
Whether you're spending one day in Sapporo or more, safety is an important thing to keep in mind when traveling to a new city!
Overall, you should have nothing to worry about when you visit Sapporo! The city is considered extremely safe for tourists to visit and just like all the other areas of Japan, Sapporo has an extremely low crime rate.
However, you should always follow the rules of common sense when traveling. Avoid walking alone late at night, never leave your drinks unattended, and always keep an eye on your personal belongings.
Winters in Sapporo can be harsh due to the Arctic wind from the north. Blizzards and snowstorms are not uncommon. If you're visiting Sapporo during this time make sure to pack adequate winter clothing to manage the icy climate.
If you're renting a car and traveling outside of the city, wildlife is still very abundant, which can lead to accidents between cars and wild animals. When you are driving in Hokkaido, you will frequently see signs reminding you to watch out for animals.
The Ezo deer are probably the most common animals to run across the roads. Be sure to adhere to the speed limit, drive carefully, and pay close attention.
Don't Forget Your Travel Insurance for Sapporo
World Nomads' mission is to support and encourage travellers to explore their boundaries. They offer simple & flexible travel insurance, and safety advice to help you travel confidently.
They've been doing it since 2002 – protecting, connecting, and inspiring independent travellers just like you.
Get a quote below or read our in-depth review!
World Nomads provides travel insurance for travelers in over 100 countries. As an affiliate, we receive a fee when you get a quote from World Nomads using this link. We do not represent World Nomads. This is information only and not a recommendation to buy travel insurance.
Day trips from Sapporo are a great way to explore even more of Japan's gorgeous landscape! They also offer travelers a chance to learn more about the culture. These trips highlight the areas outside the city and are a great option if you're spending 3 days in Sapporo, or more!
Day Trip to Furano, Biei, and Blue Pond
Enjoy a day trip from Sapporo to Hokkaido's most scenic areas! Witness even more of this gorgeous island and enjoy a day of hassle-free sightseeing!
Travel to the Biei and Furano areas to admire stunning flower-carpeted fields, see native trees and foliage, and visit the famous Blue Pond! Lastly, you'll stop by a farm garden to rest and enjoy a local curry lunch, (vegetarian option available upon request). This relaxing day trip is a great option if you're spending 3 days in Sapporo, or even a few weeks!
Hokkaido's Top Sightseeing of Farm Tomita, Shikisai no Oka in Biei, and Blue Pond
See the best spots in Hokkaido and admire the idyllic landscape. Start your day at Campana Rokkatei and take in the picturesque view of grapevines sprawling across the rolling hillsides. Visit the Furano Wine Factory with its vast lavender field and panorama views of Mt. Tokachi ranges. This is also where lunch will be served.
You can also travel to the Farm Tomita, the most historical tourist lavender farm in Japan and see the vast fields of flowers that bloom over the hills of Shikisai-no-Oka. Finish your day at the Shirogane Blue Pond before heading back to Sapporo.
Explorer Hokkaido! Lake Shikotsu, Toya, and Mt Usu Tour
Experience two famous lakes of Hokkaido! Start at Lake Shikotsu and admire the majestic beauty of water. There will be an option to take a "Lake Shikotsu Cruise" to admire the scenic beauty from a different perspective.
Next, why not head to Kinoko Okoku in Otaki to enjoy a bit of rest and have lunch and explore Toyako Manseikaku. Carry on to Lake Tya to see more gorgeous and unspoiled Japanese nature. Finish up at Usuzan Ropeway, where you'll ride the ropeway and enjoy the breathtaking landscapes! This Hokkaido trip is perfect for nature lovers!
Lake Shikotsu Mountain Bike Tour from Sapporo
Pay a visit to the scenic areas of Lake Shikotsu by mountain bike!
The best way to do this is on a moderate 5-hour course with an expert guide and take in the breathtaking views of the surrounding scenery. Pedal past the Lake Shikotsu area, along with the calm clear waters of the Chitose River! Traverse the natural landscape and keep an eye out for the occasional wildlife!
Enjoy a relaxing break at the lake and lunch (own expense) from a lakeside restaurant. Included in your tour are a local guide, mountain bike, helmet and gloves, and round-trip transport from select locations. Tour groups are limited to just 10 participants to provide for a more intimate experience.
Explore Otaru & Yoichi
Another great trip is one from Sapporo to Otaru, Hokkaido's gorgeous seaside city! Start your day at the Yoichi Distillery, where the famous Nikka Whiskey is produced! Learn about whiskey production and then try a sample for yourself!
Next, travel to Otaru city and enjoy some time to explore the canal area and Sakaimachi shopping street, followed by a tasty seafood lunch full of local fish and produce! Lastly, take the ropeway up Tengu Mountain and enjoying the scenic views of Otaru Port and Ishikari Bay. See several Otaru highlights in a day with this hassle-free tour option!
Find out what people want to know when planning their Sapporo itinerary.
Conclusion
Sapporo is a charming Japanese city that offers plenty of tourist attractions, including some amazing festivals and events! Even during the city's colder months, you'll find plenty of attractions. From historic sites to stunning parks to mouth-watering cuisine and fantastic beer culture, Sapporo's got it all!
The city is the perfect place to mix education with entertainment, making it a great vacation spot for every type of traveler. Moreover, Sapporo is an extremely safe city to travel to and relatively inexpensive, making it perfect for families and solo travelers!
We hope you enjoyed our Sapporo itinerary and that you're able to try it out for yourself! If you are ready to jetset off to Sapporo,
---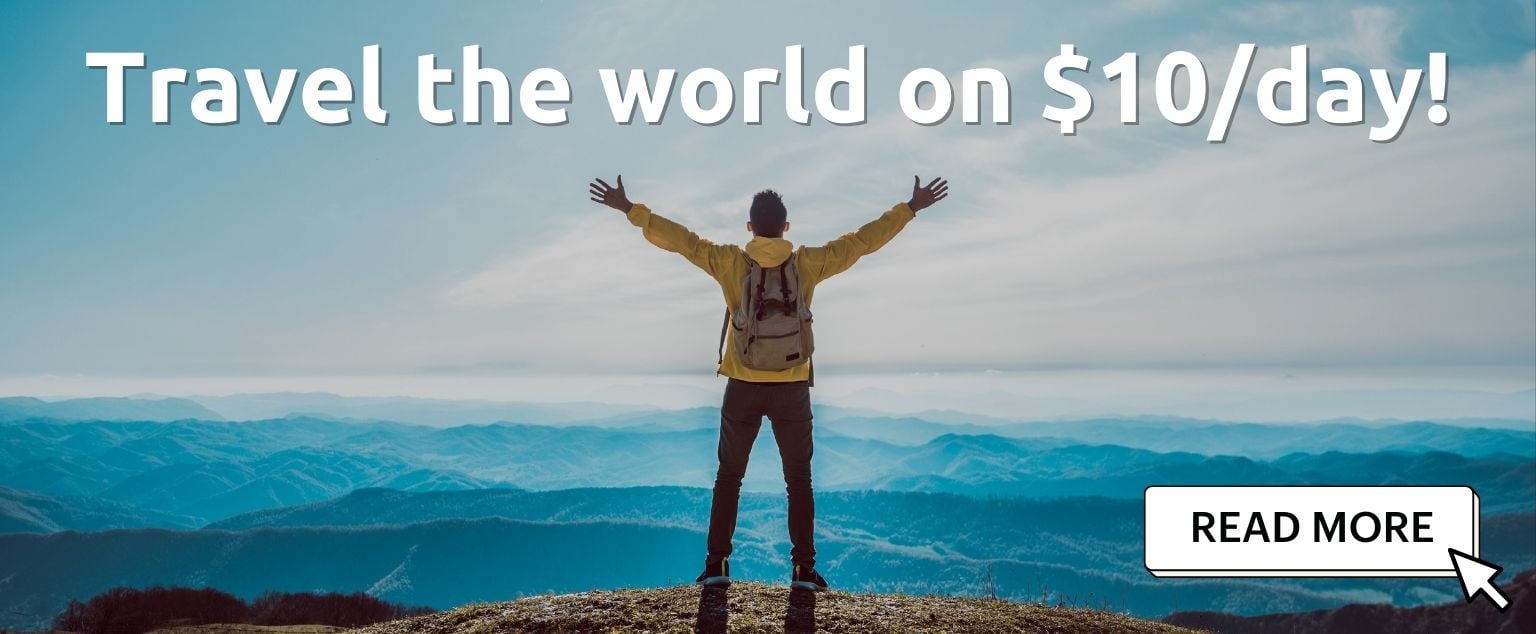 And for transparency's sake, please know that some of the links in our content are affiliate links. That means that if you book your accommodation, buy your gear, or sort your insurance through our link, we earn a small commission (at no extra cost to you). That said, we only link to the gear we trust and never recommend services we don't believe are up to scratch. Again, thank you!