Kon' nichiwa! Welcome to the most in-depth guide on the BEST hotels in Tokyo.
Tokyo's blend of modern and traditional culture makes it one of the most fascinating destinations in the world. From its towering skyscrapers and neon-lit streets to its tranquil shrines and gardens, Tokyo is a city of contrasts that captivates your senses.
Tokyo offers glimpses into the country's rich history and contemporary life. You'll find everything from street food stalls and fashionable boutiques to ancient temples and peaceful parks.
But with so many hotels to choose from, it's a task to decide where to stay in Tokyo. At The Broke Backpacker, we know that all travellers are different.
Let's start with figuring out what you need from your accommodation, particularly considering the location.
There are many amazing neighbourhoods in Tokyo, all with their own character and peculiarities. I'll give you the low-down on my personal favourite neighbourhoods in the city, home to some of the best hotels Tokyo has got.
So, get ready to immerse yourself in Tokyo's vibrant culture, cuisine, and lifestyle, and discover what makes this incredible city so unique.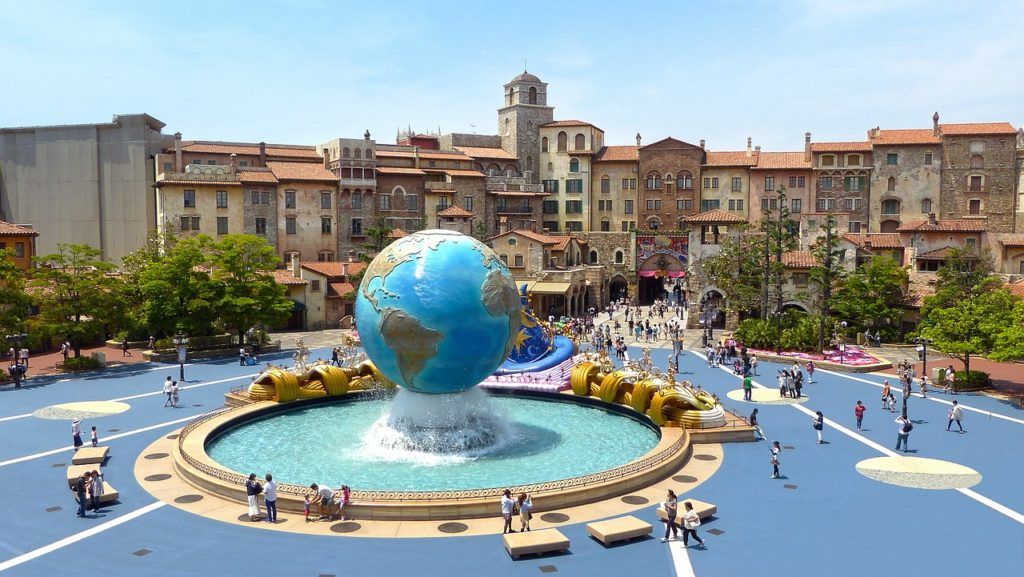 Selection Criteria
When looking for your ideal hotel, it is important to consider the following factors:
Location – Pick a hotel and neighbourhood in Tokyo which will suit you and your travelling needs. Those wanting nightlife will have a bit of a hike if you choose to stay in Tokyo Bay, for example. It is also important to check your accommodation's proximity to public transport.
Customer reviews and ratings – It is now easy to find customer experiences thanks to the transparency of the internet. Read what people have said on review sites in order to see if your hotel truly delivers the services they claim to. All hotels on our list went through a rigorous elimination process, and have top reviews on Booking.com to prove it.
Amenities and services – Your preference for different amenities and services will probably be largely dictated by your budget. For many, giving up a heated indoor pool is worth the savings. For others, a resort-style hotel helps keep the kids entertained. This list will provide a detailed outline of all amenities and services provided, so you can get a clear idea of what you want to prioritise during your stay.
Price range – The hotels on this list cater to a range of budgets, offering some brilliant deals and great value hotels in some of the best areas of the city. I've even added some sneaky 5-star luxury hotel options so you can appreciate the pictures… one can dream.
Unique features or experiences – Nobody wants to travel halfway around the world just to end up in a bland airport hotel. The hotels which have made it onto our list offer unique histories, designs, and experiences, allowing you to get first-hand insight into this amazing culture.

Unlock Our GREATEST Travel Secrets!
Sign up for our newsletter and get the best travel tips delivered right to your inbox.
Shinjuku
Shinjuku district is famous for its high-rise skyscrapers, neon-lit streets, and a wide range of restaurants and bars serving traditional Japanese cuisine and international dishes. It's the place to visit in Tokyo for those iconic views. It is home to the world's busiest railway station, Shinjuku Station, which serves over three million passengers daily.
As well as exceptional shopping and dining options, Shinjuku is home to some of Tokyo's most popular attractions, including the Tokyo Metropolitan Government Building, the Kabukicho entertainment district, and the Shinjuku Gyoen National Garden.

The Knot Tokyo Shinjuku is a modern hotel in the heart of Shinjuku. Its contemporary design and amenities offer a comfortable and convenient base for exploring the city. The Knot Tokyo Shinjuku offers affordable accommodations, from cosy singles to spacious suites.
Enjoy the lights of the skyscrapers from the rooftop bar and wake up to the sights of the beautiful Shinjuku Central Park West from your bedroom window. With a 24-hour fitness centre, and several restaurants serving diverse dining options (Japanese and Western cuisine and a bakery), the Knot Tokyo Shinjuku is one of the best hotels in Tokyo if you're travelling on a budget.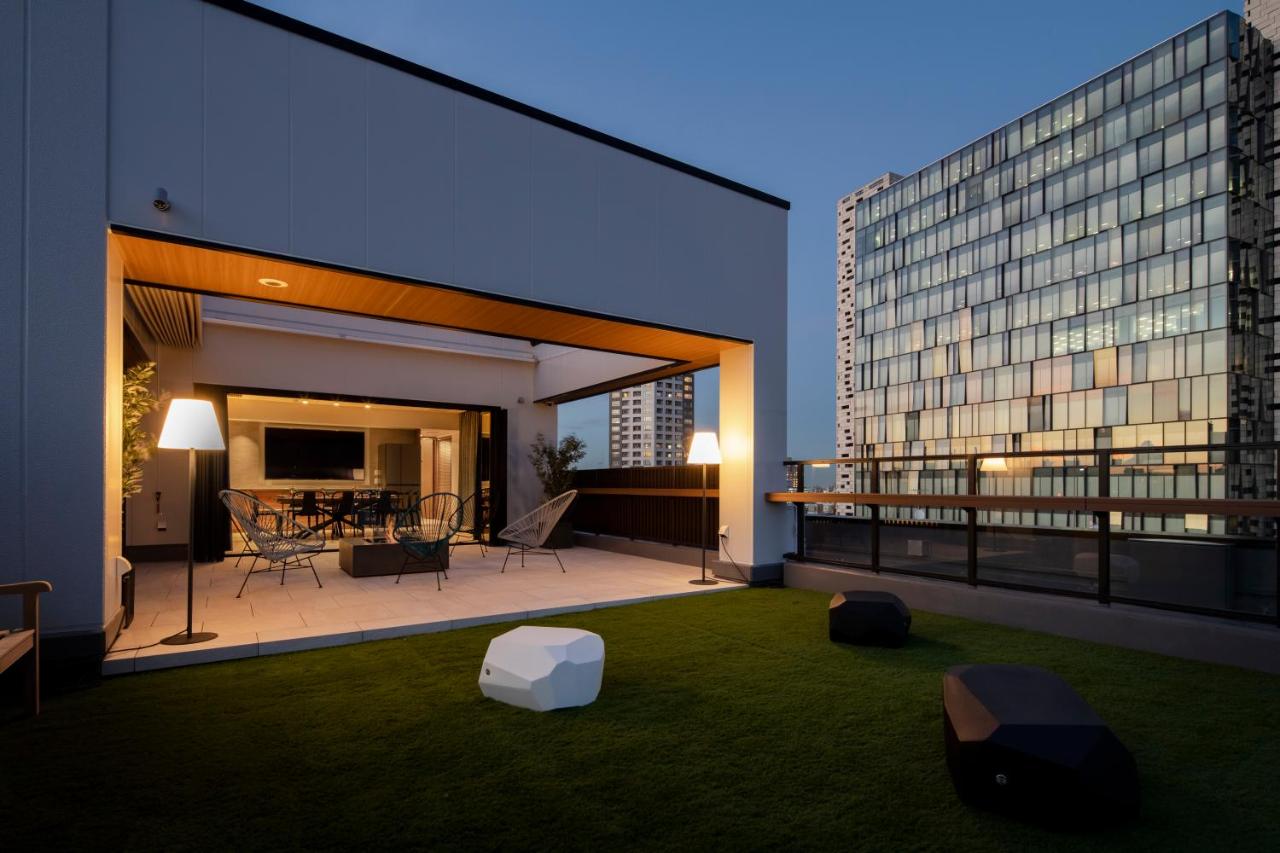 Tokyu Stay Shinjuku Eastside is ideal for travellers looking to explore the vibrant and lively Shinjuku area. It has easy access to public transportation and a wide range of shops, restaurants, and entertainment options. Rooms come with a variety of different amenities such as kitchenettes, ovens, and washing machines.
We all know eating out constantly during our travels can get a little tiring (and expensive in Tokyo). For those wanting a bit of independence, Tokyu Stay Shinjuku Eastside is a great option, allowing you to cook your own food and do your own laundry.
Shibuya
Shibuya is a bustling neighbourhood known for its fashion, entertainment, and energetic atmosphere. A must-do is to get swept along with the masses at the Shibuya Crossing, one of the busiest pedestrian crossings in the world. Fashion and music reign supreme here, drawing a young crowd to the neighbourhood.
Additionally, Shibuya is a major transportation hub, with great hotels close to train stations and subway lines intersecting, making it a convenient location to explore other areas of Tokyo.

Shibuya Stream Excel Hotel Tokyu is a beautiful luxury hotel in Tokyo that claims to marry the vintage with the modern. What is unique to this hotel is the Meister Rooms. These public areas have a range of facilities for guest use, such as cooking utensils, laundry services, and activity spaces.
Shibuya Stream Excel Hotel Tokyu is great for those of us travelling solo, as these public areas are great opportunities to mingle and meet new people. Additionally, Shibuya Stream Excel Hotel Tokyu is right next to Shibuya Station, meaning you have easy access to explore the rest of the city.
Are you a solo digital nomad, too old to be able to get onto the top bunk at a hostel but still want to share your space with like-minded travellers? The Millennials Shibuya is a modern co-living space that offers shared and private rooms, and a range of amenities such as a coworking space, fully equipped kitchen, rooftop terrace, and lounge area.
The innovative design features Tokyo's best capsule-style sleeping pods that provide guests with privacy and comfort, while also fostering a sense of community. The Millennials Shibuya also hosts events and activities for guests, such as food festivals, comedy shows, and language exchanges. The Millennials Shibuya offers a budget-friendly and unique accommodation option for travellers looking for a modern and social atmosphere during their stay in Shibuya.
Tokyo Bay
Tokyo Bay is an action-packed district that you should visit while travelling in Japan. It's surrounded by several famous landmarks, such as the Tokyo Skytree, Tsukiji Fish Market and the Rainbow Bridge. One of the most famous icons of Tokyo Bay is Tokyo Disney Resort, full of children and Millennials alike living out their dreams to meet a real Disney Princess.
Enjoy a picnic by Odaiba beach, or read up about the famous Battle of Tokyo Bay that took place here during World War II. Tokyo Bay is a great option due to its central location, especially for families looking for child-friendly activities.
Located in the Odaiba district, the Tokyo Bay Tokyu Hotel is a luxurious hotel boasting rooms with stunning views of Tokyo Bay. For those with families, this is one of the nicest hotels in Tokyo to stay at with kids.
Wear out your children in the dedicated kid's room or take them for a picnic down by the Odaiba Seaside Park. Enjoy the courtesy bus to Tokyo Disney Resort, just 20 minutes from the hotel and relax after the roller coaster adrenaline at the fitness centre, spa, bar, and sky lounge.
Comfort Suites Tokyo Bay is a brightly coloured, sun-filled hotel a stone's throw away from Tokyo Disneyland, Tokyo Disney Sea, and the Makuhari Messe Event Hall. The hotel also features an on-site restaurant and cafe, offering a wide range of local and international dishes.
There is also a fitness centre for when you need to work off all that sushi. A huge advantage (in my book anyway) is that Comfort Suites Tokyo Bay provides free coffee for guests – trust me you might need it after tackling the lines at Disneyland.
Small Pack Problems? 😉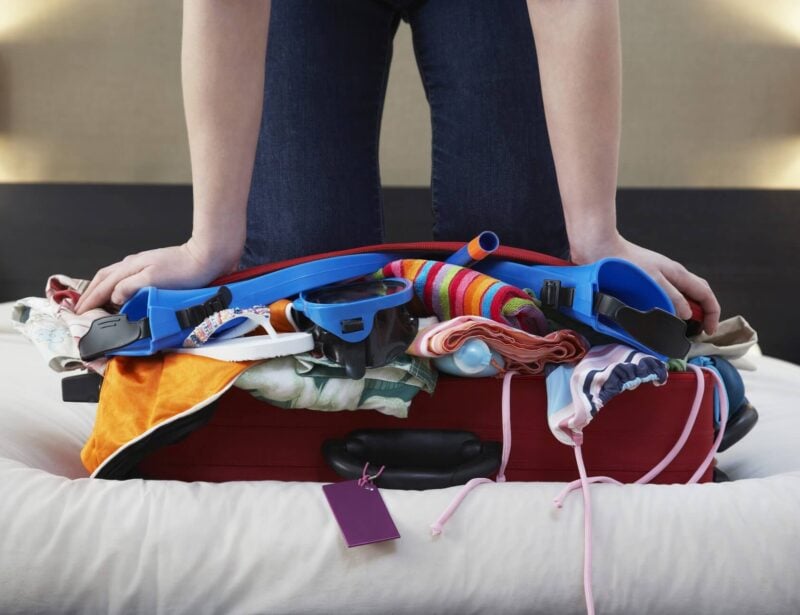 Wanna know how to pack like a pro? Well for a start you need the right gear….
These are packing cubes for the globetrotters and compression sacks for the real adventurers – these babies are a traveller's best kept secret. They organise yo' packing and minimise volume too so you can pack MORE.
Or, y'know… you can stick to just chucking it all in your backpack…
Get Yours Here
Read Our Review
Shimokitazawa
Shimokitazawa, also shortened to Shimokita, is the bohemian cultural quarter of the city. Vintage and vinyl stores hide hidden gems within narrow laneways. For those staying in Japan on a budget, Shimokitazawa is a popular option thanks to its cheap eats and affordable shopping deals.
There are a host of hipster cafes, breweries, art studios, and live music to explore in one of the most animated areas of the city, just a few train stops from central Tokyo.

Onsen Ryokan Yuen Bettei Tokyo Daita blends the famous traditional Japanese hospitality with modern comforts, located close to the Shibuya district and the Meiji Shrine. The rooms are decorated in a minimalist style, featuring tatami mats, futon beds, and private bathrooms with Japanese-style toilets and bathtubs.
Each room also has its own outdoor hot spring bath, providing guests with a truly authentic Japanese onsen experience. The hotel offers a range of facilities, including a restaurant serving gourmet kaiseki cuisine, a lounge bar, a library, and an intimate garden. With so many activities and experiences to share, it is no wonder this is one of the best hotels in Tokyo for couples looking for a romantic getaway.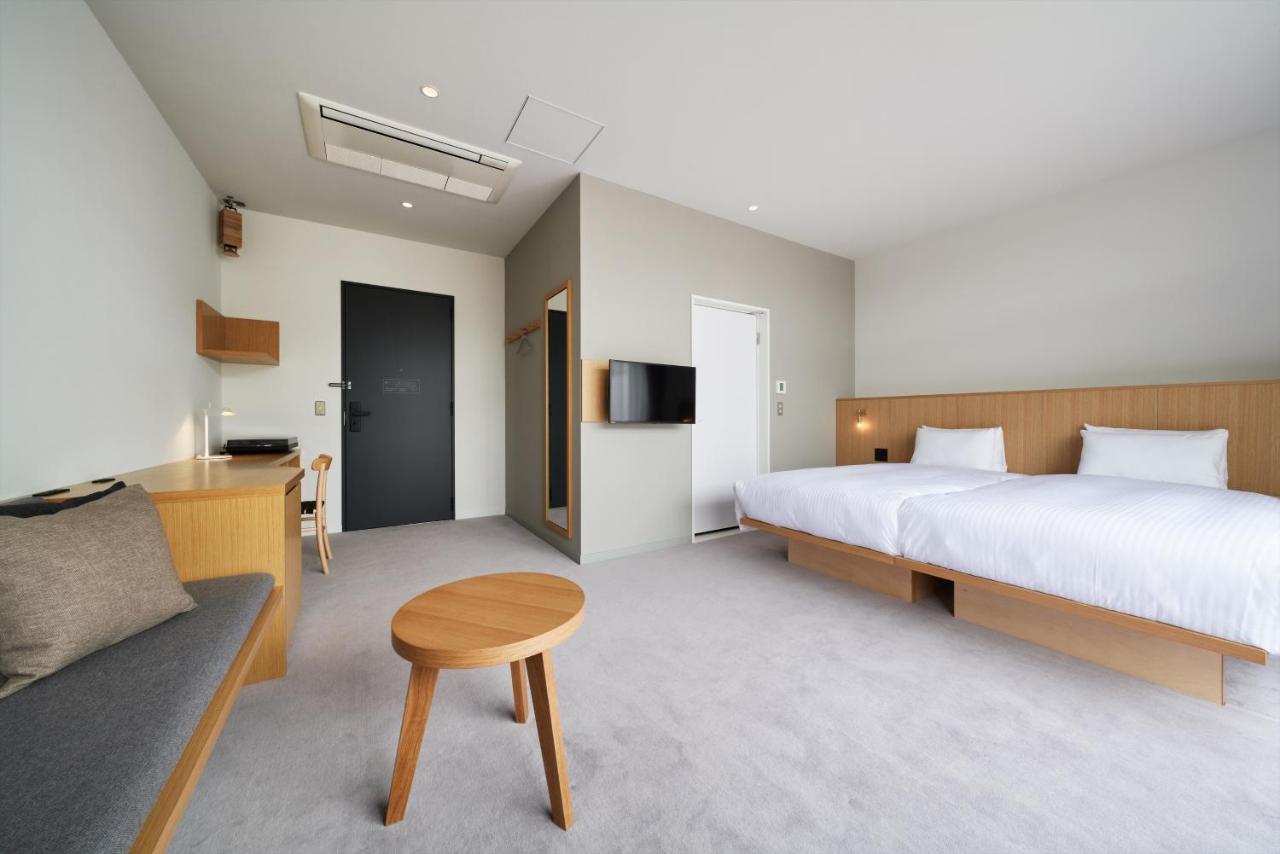 Mustard Hotel Shimokitazawa is a cosy accommodation that offers a range of rooms for an affordable price. Whether you prefer private rooms or shared dormitories, Mustard Hotel Shimokitazawa can cater for whatever your budget is.
Mustard Hotel Shimokitazawa's simple, yet modern rooms provide a great base for you to explore the thrumming ambience of Shimokitazawa. With a huge variety of restaurants, bars, and shops at your doorstep, you'll be pushed for time to tick everything you need to see off your list!
Asakusa
For those wanting to dig into the history of the city, Asakusa is the place for you. It is known for the historic Sensoji Temple, with its large entrance gate, known as the Kaminarimon Gate. Visitors can then follow the Nakamise-dori, a long shopping street filled with traditional Japanese souvenirs and snacks.
Not only will the Asakusa Culture Tourist Information Centre help you with any questions you have, but you can also enjoy stunning views of the city from its observation deck on the eighth floor. For those lucky enough to be there at the right time, Asakusa also hosts one of the largest fireworks displays in Tokyo in Summer called the Sumida River Fireworks Festival.
Inspired by the famous tea rooms around the city, Cyashitsu Ryokan Asakusa is a traditional Japanese inn (also known as a ryokan). For those wanting a unique and authentic Japanese experience, Cyashitsu Ryokan Asakusa is one of the best hotels in Tokyo.
This hotel prides itself on its serene design, promoting calm spaces and welcoming hospitality. The inn allows you to experience traditional Japanese-style accommodation with futon beds, tatami flooring, and shared bathrooms. The ryokan also has a common lounge where guests can relax and enjoy tea or coffee while admiring the garden.
From Cyashitsu Ryokan Asakusa you are close to popular attractions such as the Sensoji Temple, the Nakamise Shopping Street, and the Tokyo Skytree. You can also enjoy a traditional Japanese breakfast and dinner served in the dining area.
Looking around for the best affordable hotel in Tokyo? If hostels in Tokyo aren't your jam, Asakusa Kokono Club Hotel is a modern and budget-friendly option, just three minutes from Sensoji Temple. Despite being economical, Asakusa Kokono Club Hotel does not cut back on modern amenities and beautiful room designs.
Choose one of several rooms with balconies and enjoy stunning views of the city from the comfort of your bed. Mingle with the locals in the restaurant on the first floor and watch the latest Ghibli anime or a play in the theatre which is part of the hotel.
Roppongi
An animated and vibrant urban neighbourhood, Roppongi is filled with both locals and tourists alike. It is known for its vibrant nightlife, upscale boutique shopping, and cultural attractions. Roppongi Hills is a luxury quarter of Roppongi, and while you may not be able to afford the top-end shops or fancy apartments, the observation deck has some incredible panoramic views of the city.
The Mori Art Museum is also located in Roppongi Hills, showcasing contemporary art from around the world. Other notable attractions in Roppongi include the Tokyo Midtown shopping complex, the National Art Centre Tokyo, and the iconic Tokyo Tower.
Mitsui Garden Hotel Roppongi Tokyo Premier is a beautifully designed hotel, in a prime location to landmarks such as Tokyo Tower, and Roppongi Hills. Filled with art motifs that represent Tokyo, Mitsui Garden Hotel Roppongi Tokyo Premier even has a stunning piece of fabric art by renowned designer Akane Moriyama.
This perfect hotel for a weekend in Tokyo features amenities such as several dining options, a lounge bar, and a fitness centre. Mitsui Garden Hotel Roppongi Tokyo Premier lets you be a part of the upscale lifestyle of Roppongi without leaving you an upscale bill at the end.
It should be noted that the friendly staff here are known to be super nice, but beware that communicating in English could be a struggle. Nevertheless, I would still recommend this hotel 100%.
Remm Roppongi is a sleek hotel, right next to Roppongi Station. The hotel offers comfortable rooms with minimalist decor and modern amenities, allowing guests to relax and recharge after a busy day exploring the city.
I would recommend the economy double rooms. They are a budget-friendly option, meaning you can save your yen for more shopping trips – score! There is also a bar and restaurant on-site for those not wanting to venture too far from home or wanting a drink before exploring the Roppongi nightlife.
Is This the Best Backpack EVER???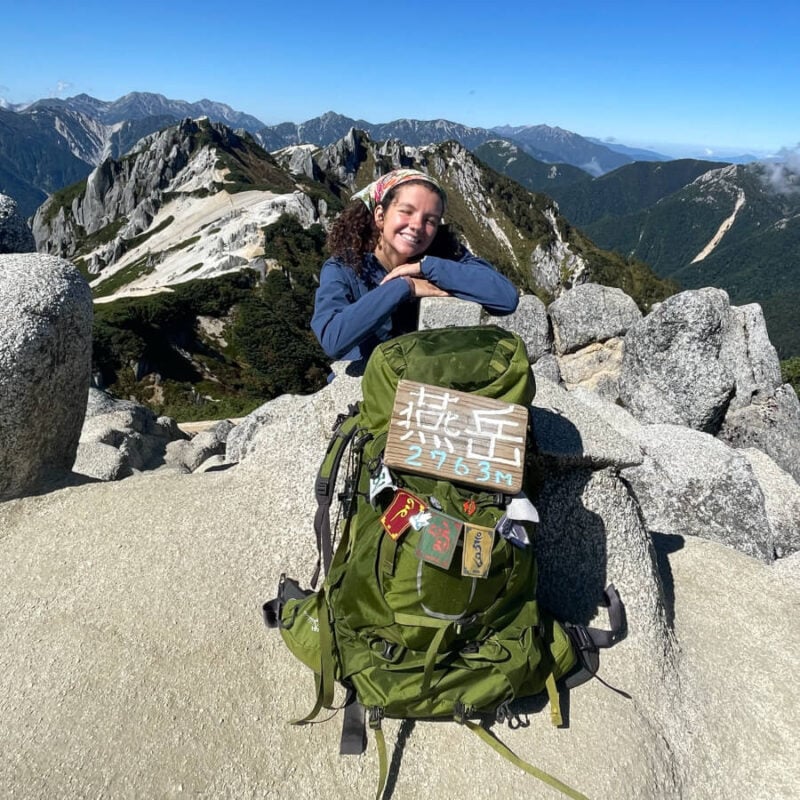 A few more honourable mentions to add to the list…
Sometimes, the best hotels are right in front of you. Well, in this case, they are. Here are some other great hotels in Tokyo I just couldn't miss.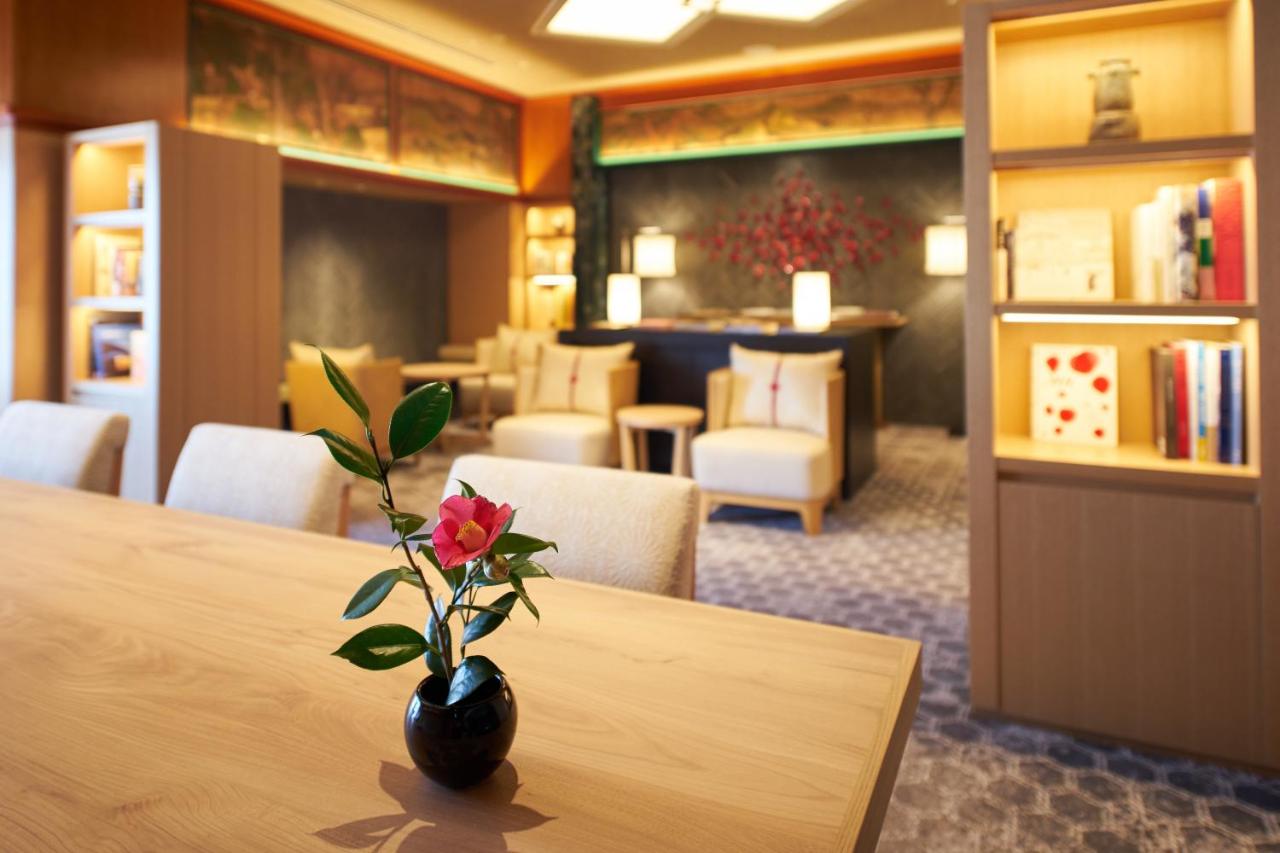 Hotel Gajoen Tokyo is a small luxury hotel in Meguro, a district famous for its beautiful cherry blossoms. For those wanting to live in a part of history, Hotel Gajoen is one of the best historic hotels in Tokyo.
Not only is the hotel decorated in the traditional aristocratic ideal of Miyabi, but the property is also a museum, filled with Japanese pre-war art, traditional banquet halls, and stunning architecture. Find some peace and quiet walking through the calming Japanese-style gardens, or enjoy some morning yoga.
For those looking for their own private space, executive suites feature in-room saunas and a whirlpool bath. The hotel also offers unique local experiences such as a Gajoen Art Tour, and a Macha experience.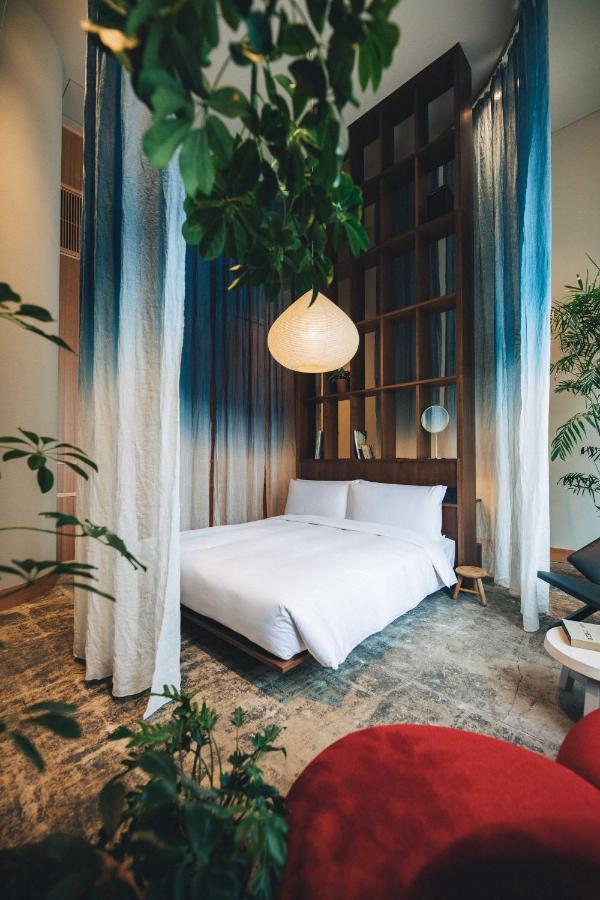 Hotel K5 is an elegant and aesthetic small hotel in Nihonbashi, an area filled with izakaya bars and famous for its stately 17th-century canal bridge. With 20 rooms to choose from, Hotel K5 prides itself on providing high-quality simplicity, with a focus on all five of the senses.
In addition to a fitness centre, spa, and rooftop, the hotel has a variety of social areas to relax after your days exploring the city. As well as a beer hall, Hotel K5 has a salon which is a bar/library hybrid. The salon credits its look to Kabutocho, a city which is said to be the origin of Japanese globalisation and capitalism.
Hotel K5 is one of the best boutique hotels in Tokyo, bringing the culture of the city to you through cuisine, architecture, and design.
Tips for Booking a Hotel in Tokyo
March to May is the peak season for visiting Tokyo. Although prices are higher, this is a great time to go because the cherry blossoms are out and the weather is perfect. I recommend booking in advance as you often get early bird discounts.
For my more spontaneous backpackers, you can also score some exceptional deals on websites such as lastminute.com. However, be warned that particularly in peak season, last-minute accommodations can be limited due to high occupancy rates and you may end up disappointed.
When looking to book a hotel, do your research on both third-party booking platforms and hotel websites. Platforms such as Booking.com often have flash promotions and offer membership incentives. On the other hand, hotel websites often offer packages and discounts when booking directly.
Tips for Booking a Hotel in Tokyo on a Budget
Whether you're a broke backpacker or a millionaire, we all have one thing in common… we love to score a bargain. Luckily, some of the best Tokyo hotels are also some of the most affordable.
Play the field on different booking websites to find which platform will offer you the best price. Be careful when they throw in breakfasts, as these often get added to your bill and can be quite expensive.
It is also beneficial to be flexible with dates, as some weeks can be quieter, meaning hotels will offer discounted rates to fill their occupancy.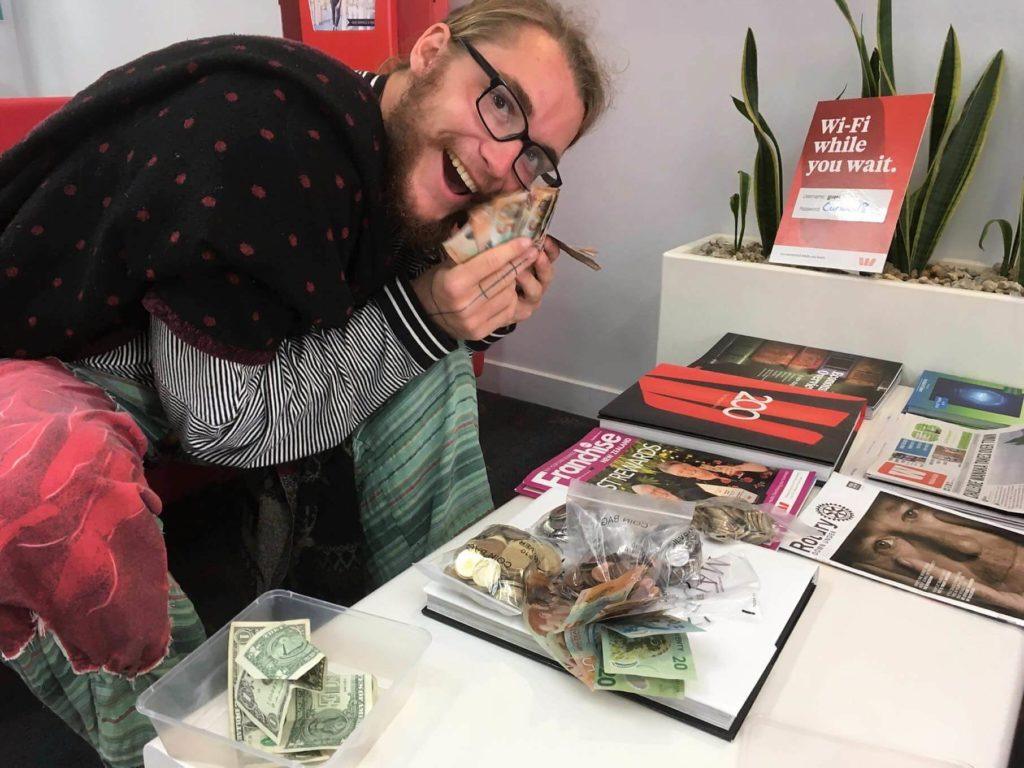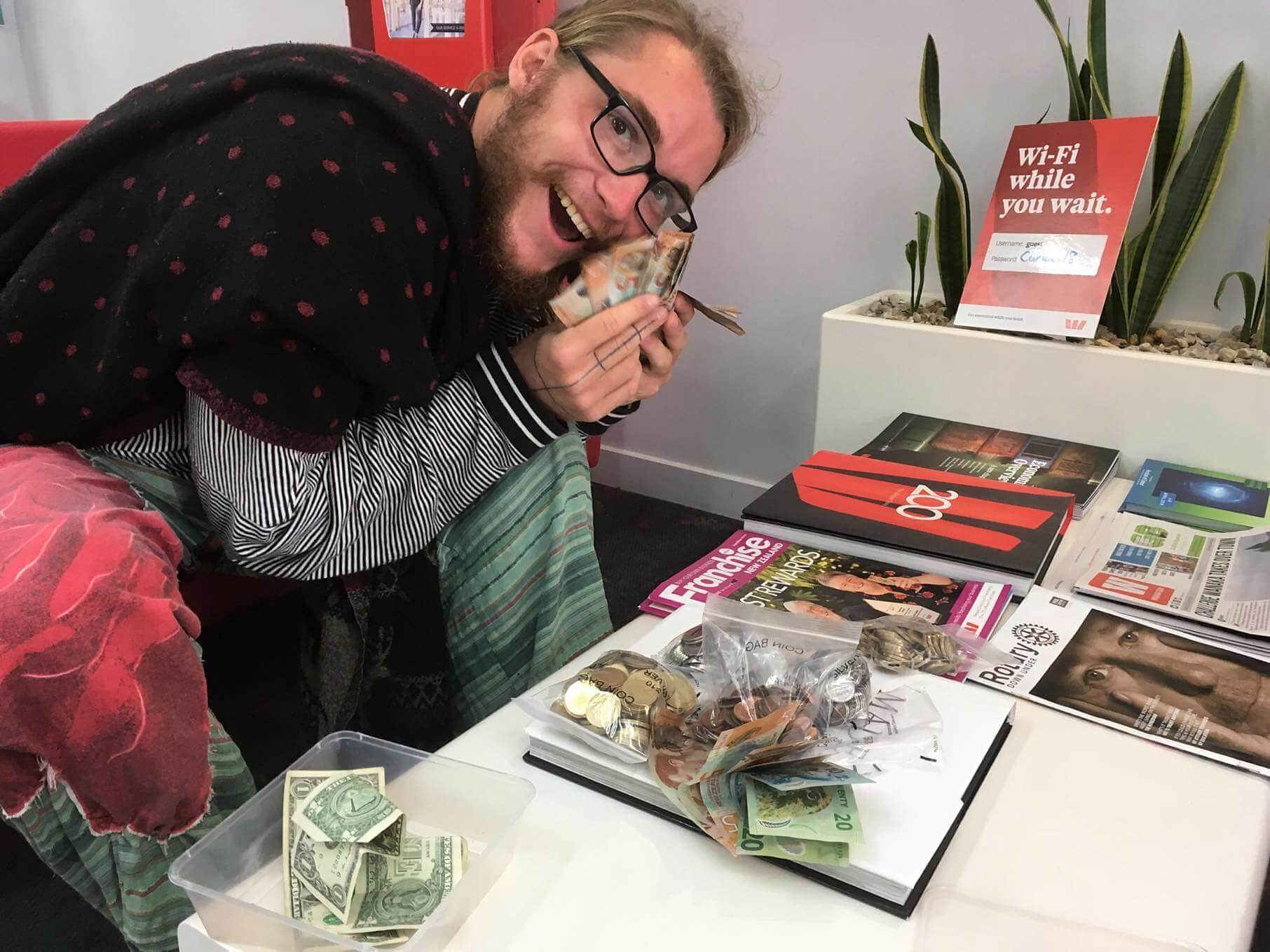 If after all your research, hotels in central Tokyo are still out of your budget, check out some of the different and lesser-known neighbourhoods.
However, if you do choose to stay in a less-touristy neighbourhood, make sure you do your research beforehand to ensure the area is safe and that you are close to public transport.
FAQs About Hotels in Tokyo
Here are some common Qs about the top hotels on Tokyo's market.
Discover Tokyo With the Broke Backpacker
There aren't many cities where the public transport system is basically a tourist attraction in its own right. With majestic temples and shrines surrounded by imposing skyscrapers, Tokyo has one foot in the past and one foot in the future, marrying time-honoured traditions with futuristic technology.
With so much to see and do, it is no wonder that Tokyo has been ranked over the years in the top ten best cities in the world. Despite its popularity, Tokyo remains relatively cheap compared to other tourist cities such as Rome, or New York – you just need to know where to look!
For example, Michelin star cheap eats are littered all around the city. Check out Bib Gourmand onigiri specialist Onigiri Asakusa Yadoroku who do lunch menus for as little as ¥814.
Just like the food, hotels in Tokyo can also range from decadent penthouses to great value budget accommodations.
For those of you truly broke backpackers looking to score budget cuts wherever possible, Tokyo has some amazing hostels that are very budget-friendly.
Use this article as a guide to decide which neighbourhood is calling to you and start shopping around for some great value hotels in Tokyo.
For those who are time-poor, it is absolutely possible to tick off the 'must sees' in Tokyo in 3-4 days. Whether you wish to soak in an onsen in an exclusive ryokan or spend the whole day out of your room exploring Shimokitazawa's bohemian hidden treasures, Tokyo has a hotel for all your travel needs.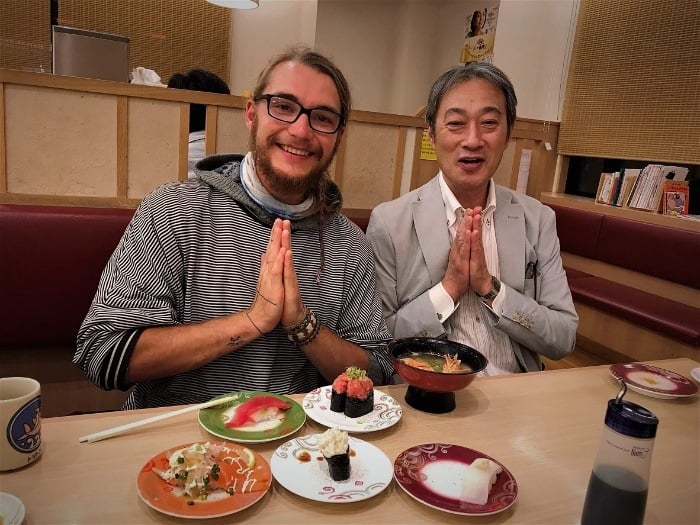 ---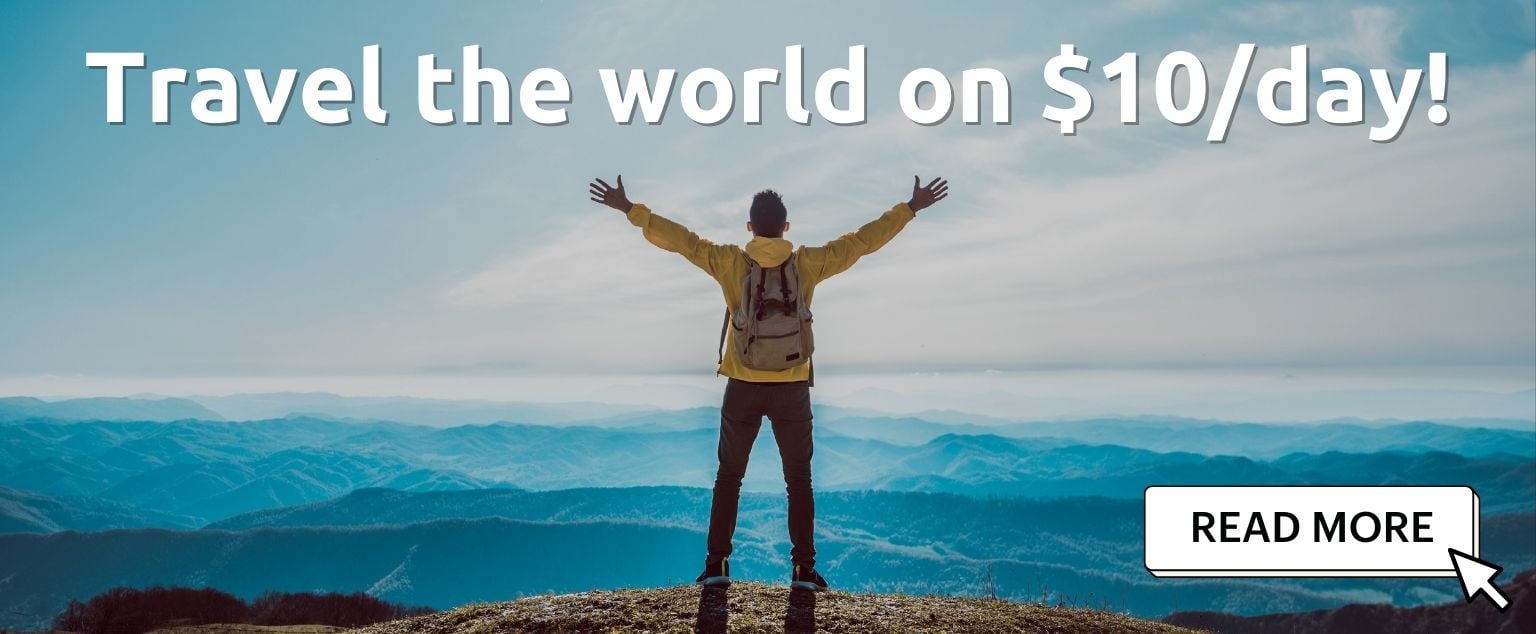 And for transparency's sake, please know that some of the links in our content are affiliate links. That means that if you book your accommodation, buy your gear, or sort your insurance through our link, we earn a small commission (at no extra cost to you). That said, we only link to the gear we trust and never recommend services we don't believe are up to scratch. Again, thank you!