When you first think of Japan, what comes to mind? For me, it's the snow-capped peak of Mount Fuji, the gentle pink Japanese cherry blossoms and the bright neon lights of Tokyo. I'd be lying if I said I didn't think about sushi and ramen too.
I bet for most people, volunteering in Japan isn't the first thing that pops into your head.
Just because it's not as prominent as a volunteer destination, it doesn't mean there isn't a great need for volunteers, and endless incredible projects you can lend a helping hand to.
Whether your passion is social inclusion, animal welfare or environmental protection, you'll find volunteer projects in Japan to get involved with.
When you're not working to leave the project better than you found it, you will be immersed in a culture shaped by their distinct traditions, exceptional cuisine and breathtaking landscapes that draw many a traveller to their shores.

Do You Want to Travel FOREVER??
Pop your email in below to get a FREE copy of 'How to Travel the World on $10 a Day!'.
Top 3 Volunteer Projects in Japan
Community Outreach: Kindergarten and Animal welfare
> Volunteering with children, animal care, social media management
> Tokyo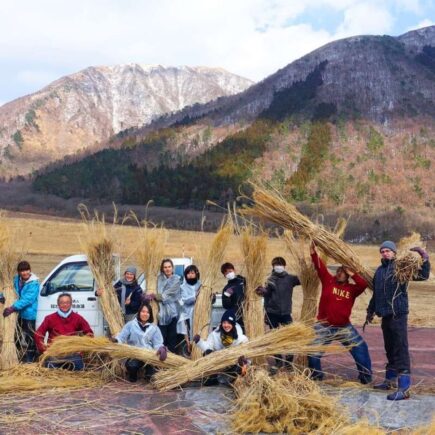 Country Life and Community Work with NGO
> Community engagement, education, interacting with locals, farm work
> Oda City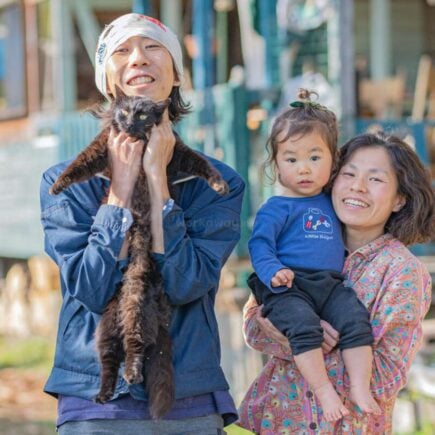 Help Renovate House and Organic Garden
> Construction, DIY work, gardening, childcare
> Shizuoka, Japan
What You Need to Know About Volunteering in Japan 
When we talk about volunteering abroad, we're not just talking about projects that make you look good and give you clout on Instagram. If you are only looking to volunteer to get photos for the 'gram, consider a Japan backpacking trip instead. 
We are talking about real projects that make a difference. The stuff that changes lives and makes the world a better place!
Whatever your skills or interests, you'll find projects in Japan looking for a hand. 
If you don't know where to start looking, we've got your back. 
Platforms like Workaway and Worldpackers are teeming with worthwhile projects! Both of these platforms connect travellers with local volunteer projects, and placements for cultural exchange all around the world. You'll find all kinds of different opportunities, you've just gotta sign up and see what takes your fancy. 
Maybe you've got a mate who has a connection in a local NGO, or you've heard about an amazing organisation doing equally incredible work. If you don't already have a lead, you can track down volunteer projects in Japan by taking the DIY approach. This means you do the research yourself. You can contact them directly, or search the world wide web for the kind of project you're looking for. We will get to more on that later!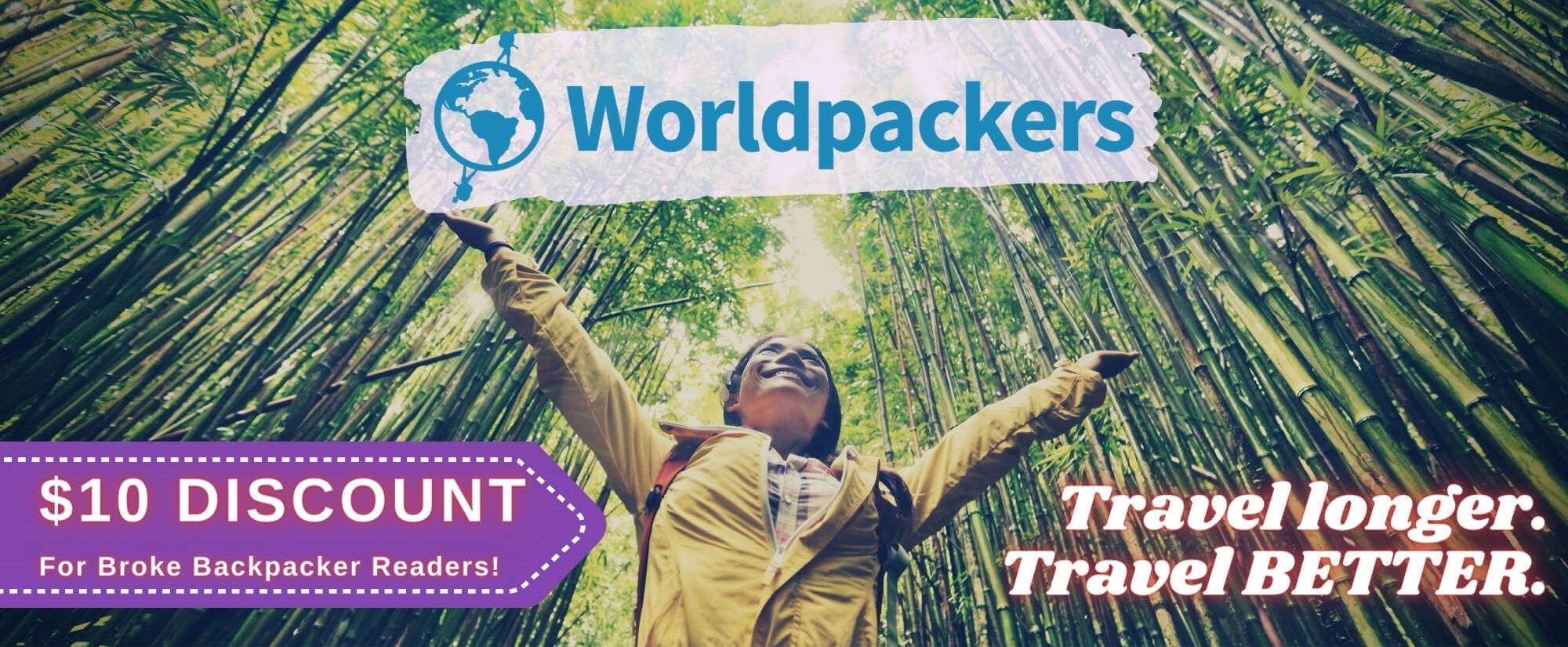 Worldpackers: connecting travellers with meaningful travel experiences.
Why Volunteer in Japan
Your reason for volunteering is going to be different from your mate, their mate and anyone else you meet along the way. What drives us is individual to us. If you're looking for more incentive to volunteer in Japan, here are our top reasons. 
Language immersion – Everyone who has ever studied a language will agree; the best way to learn is to be completely immersed in the language. Whether you're a beginner Japanese speaker or a seasoned pro, you'll have plenty of time to polish up and practise with locals. 
Cultural immersion – Japan is known to have an insular and unique culture. By spending a bit longer in the country, you'll not only get the chance to experience it, but live it!
Travel off the beaten path – No one gets their best travel stories by sticking to the tourist routes or the hostel common room. Getting off the beaten path and volunteering in Japan is a promise of an amazing experience.
Support invaluable work – So many projects rely on volunteers and donors to keep doing their work. Help them fight the good fight and lend a hand! 
Give back to the community – Volunteering is a great way to give back to a community. You'll be contributing to something meaningful, and may even leave the place better than you found it. 
FOOD – Need we elaborate on this? Everyone knows that Japan has absolutely amazing cuisine. From Sushi and ramen to teppanyaki and okonomiyaki, they've got some seriously mouthwatering things to eat. 
Meet new people – Travelling gives us the chance to make connections with people from all walks of life. Whether you make mates with the locals that organise your volunteer project, other volunteers or both, you'll meet exciting new people. Who knows, these people might change your whole perspective on life! 
Learn new skills – There's a lot to learn on the job when you volunteer! Whether it's the skills you need to build a sustainable community, teaching English or helping a project with their social media marketing, you can pick up new skills along the way. 
Before You Volunteer in Japan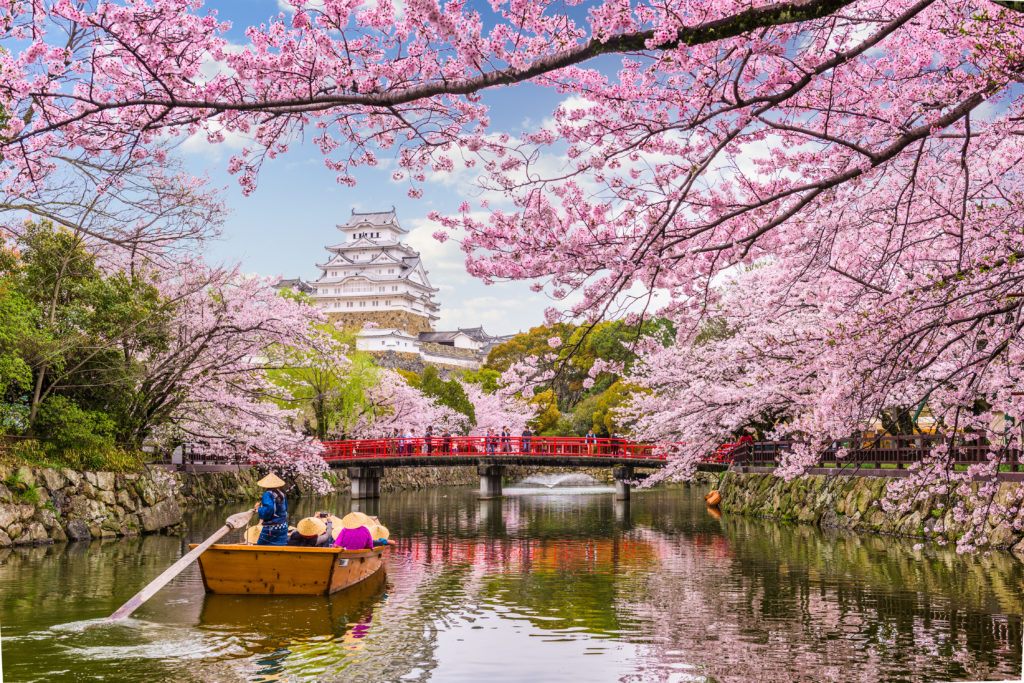 Aha, so we've arrived at the most exciting part. Visas! Vaccinations! Those things all of us travellers love organising – or not.. Thankfully, people wanting to travel to Japan don't need to jump through too many hoops to organise themselves, compared to some other destinations. 
Visas 
It's possible to volunteer in Japan on a tourist visa. These visas are granted on arrival for stays of up to 90 days. If you plan to stay for longer, have a chat with your volunteer organisation to see if they can help you apply for a tourist, business or visitor visa that allows you to stay for longer. 
Check out the Japanese embassy website for more info.
Vaccinations 
There are no specific vaccine requirements for travelling to Japan, though health authorities recommend all people get their routine vaccinations regardless of travel destination. 
There is a risk of Japanese Encephalitis in rural areas. If you plan to leave the big smoke and spend time in rural areas, it's worth getting your jab. This is a mosquito-borne virus, so you can protect yourself further against those sneaky mofos by wearing loose clothing and mosquito repellent. 
Your best bet is to chat with a doctor or medical professional. Don't trust everything you read on the internet……..(except our bloody awesome travel tips, of course).
Japan at a Glance
Currency – Japanese Yen
Conversion – $1USD = 115.21 Japanese Yen (As of February 2022)
Capital City – Tokyo
Official Language – Japanese
Costs of Volunteering in Japan
Some people are surprised to learn that you often have to pay to volunteer. This money often covers the administration costs of organising volunteers, and the cost of having you there (accommodation, food, etc).
Yes, you are already donating your time and energy into the project, but consider a programme fee like an extension of your goodwill, and a donation to a cause you believe in. 
If you go down the path of volunteering in Japan with Worldpackers or Workaway, you will need to sign up for a yearly membership fee. This costs $49 and $45 respectfully, and is valid for you to sign up for projects all around the world for a whole damn year! It's a pretty excellent investment of your money if you ask me. We can help you out with our cheeky discount code, and you can put that money you saved into trying some delicious Japanese treats once you arrive. 
Some projects found on these platforms will ask you to chip in a bit of money to cover the cost of food and accommodating you, while others will be able to put you up without it. It varies from project to project and should be outlined clearly in the description. 
Of course, you'll need to budget for the cost of getting there and any spending money while you're there – Japan is quite expensive!
Don't forget to factor in the cost of travel insurance too. You might think it's not worth the investment, but if you get stuck in a sticky situation, you'll realise it definitely wasn't worth the savings in the long run. 
Choosing a Volunteer Project in Japan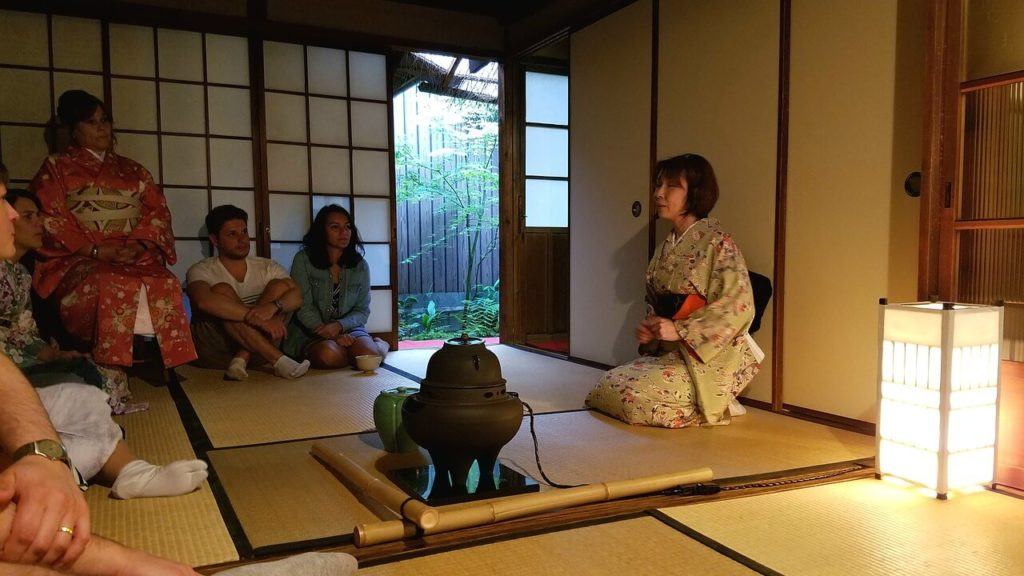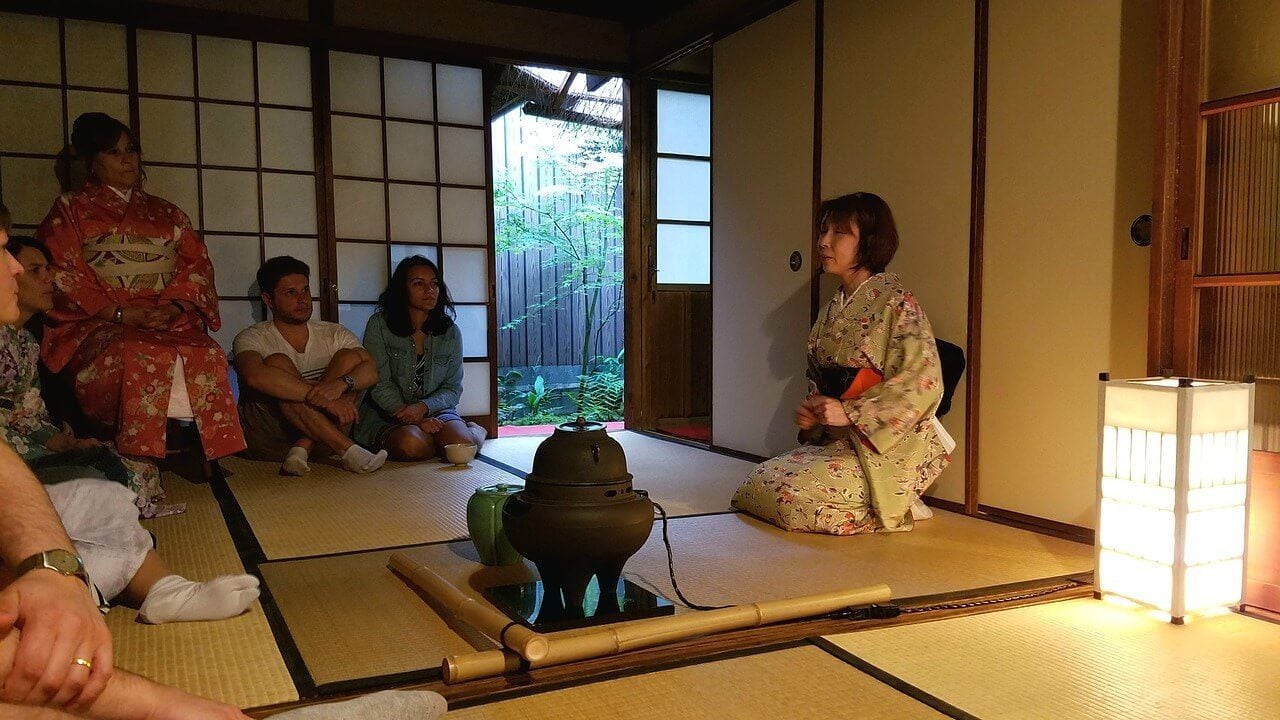 The best volunteer project in Japan is the one that you feel passionate about. What calls you to volunteer is going to be different to what inspires me. The good thing is, there are many different volunteer projects that you can contribute to.
One thing I will say is to play to your strengths – it's all about using your powers for good. If you've got a knack for website development, consider helping a non-profit organisation build a kick-ass site. The same goes if you've got some top-notch construction skills – see if you can use them!
There are many ways you can help, and by playing to your strengths you'll likely have the biggest impact. 
Community empowerment – If you're good with people, consider lending a hand to a project that helps empower others. This may involve helping vulnerable communities like those who have lived through some tough circumstances, or people who benefit from extra social engagement like the elderly. 
Animal care – If you want to work with some furry friends, you'll find many ways to volunteer in Japan for their benefit. This might be at an animal shelter or sanctuary, or even helping out on a farm. 
Permaculture and sustainable communities – All around Japan you'll find projects that work with the land in sustainable ways. This could be a project that uses traditional agriculture techniques, or something that follows a permaculture system. You don't need to have past experience, as long as you have a willingness to learn and don't mind getting your hands dirty. 
Teaching English – If you have a passion for education, there are many different projects teaching English. You don't necessarily need to be qualified as a teacher, either. This role may involve assisting in a preschool classroom to expose children to your culture and language, or working as a mentor and practising conversation with locals. 
Hostel and guesthouse – This kind of volunteer project is a good one for those wanting to have a cultural exchange and experience a more local way of living. The social impact may not be the same as other kinds of volunteering, but it's still a great opportunity and the chance to experience something new in Japan. 
Save $$$ • Save the Planet • Save Your Stomach!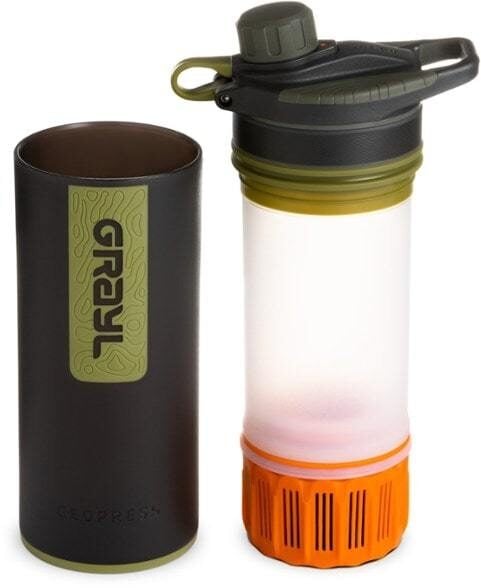 Drink water from ANYWHERE. The Grayl Geopress is the market's leading filtered water bottle protecting your tum from all the waterborne nasties. PLUS, you save money and the environment!
Single-use plastic bottles are a MASSIVE threat to marine life. Be a part of the solution and travel with a filter water bottle.
We've tested the Geopress rigorously from the icy heights of Pakistan to the tropical jungles of Cuba, and the results are in: it WORKS. Buy a Geopress: it's the last water bottle you'll ever buy.
Buy a Geopress!
Read the Review
Top Volunteer Projects in Japan
Alright, now we've covered all that stuff, let's get stuck into the top volunteer projects in Japan!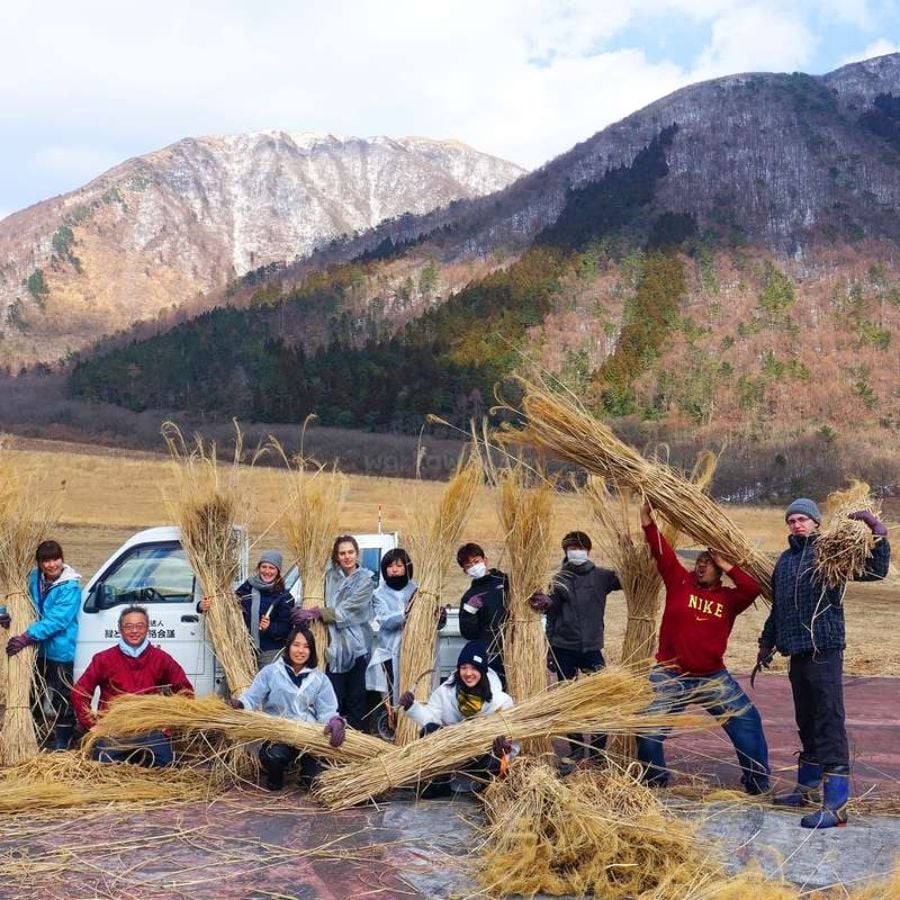 Opportunity: Community engagement, education, interacting with locals, and farm work 
Location: Oda City
This project is with a non-profit organisation that specialises in managing community activities in Oda City. They look for volunteers who want to experience life in the Japanese countryside, and interact with the local community. The way you contribute to the project will depend on your skills and interests. You could work on their project which involves communicating with young people who face barriers to social inclusion, helping with elementary school classes or taking pictures to promote tourism in the area. They also have a project that works with the preservation of meadows, and maintenance of bamboo forests. 
They ask that volunteers only apply if they can speak some Japanese, as most people in the community do not speak other languages. Take this as your sign to polish up your Japanese before you arrive! Once you're on the ground, you'll be immersed in the ideal environment to put your hard work to practice. 
Opportunity: Volunteering with children, animal care, and social media management 
Location: Tokyo
This project in Tokyo focuses on community outreach with local school children, and funding for an animal welfare shelter. Volunteers at the kindergarten will support the teachers with their daily tasks and play with the children. The idea is that the children are exposed to positive international interactions.
The project itself is not a shelter, though the shared volunteer home often takes care of animals in need while they are waiting to find their forever home or for medical care. So if animals aren't your thing, it might not be your place. You can also contribute to the project through social media management, blog writing, graphic design and chatting with potential adopters. 
There are so many amazing things to do in Tokyo, your days off will quickly fill up!
Opportunity: Helping in the guesthouse, cleaning, and reception work
Location: Aoshima, Miyazaki
This volunteer project is a guest house in Aoshima, the surfing mecca in the south of Japan. As a volunteer, your role is pretty simple – you will spend a few hours helping with cleaning, making beds, assisting in the reception and other small jobs around the place. 
Once you've finished your work, you're free to grab a board and plunge into the ocean that is right at the property's doorstep. You can experience the lifestyle in a beach town of Japan and connect with the local community and culture. It's been highly regarded by other travellers and surfers, so what are you waiting for?
Opportunity: Construction, DIY work, gardening, and childcare 
Location: Shizuoka, Japan
The hosts of this project are seasoned Workawayers who have travelled the world living and volunteering on different projects. They now have some land of their own in the mountains of Shizuoka and their current chapter involves building a traditional Japanese home using natural materials and abundant organic garden and orchards on the property.
They need a hand building the house with restored earth walls, and working the land. Volunteers are welcome and crucial to the creation of this space. You might even hit the jackpot with your own private room! This is a great opportunity to experience traditional Japanese practices in an international setting. 
Is This the Best Backpack EVER???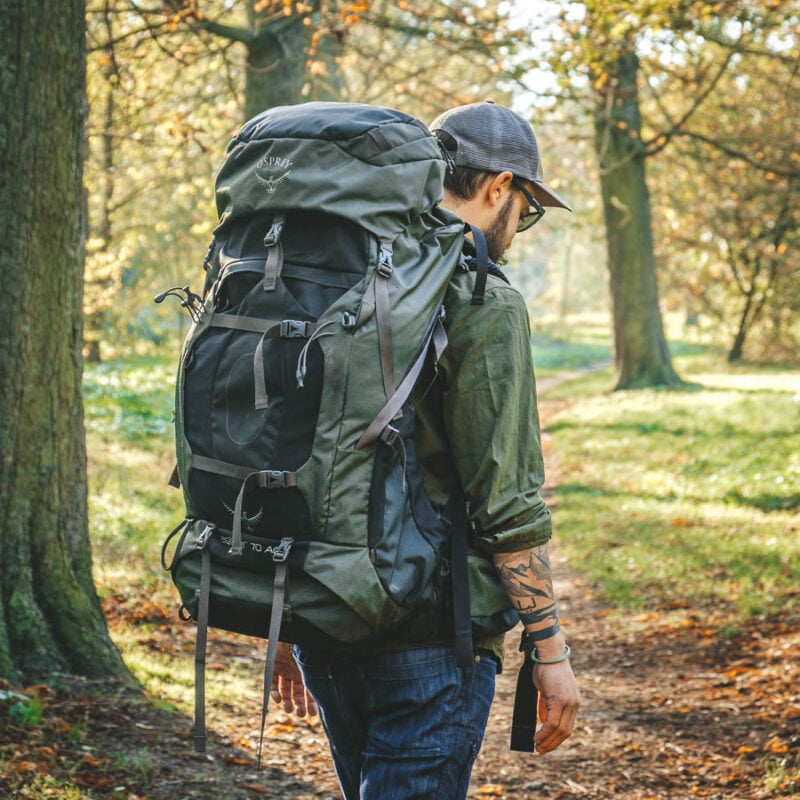 DIY Volunteering in Japan
If you've got something specific in mind for your volunteer experience, the DIY approach may be the way to go. 
Sure, it can be a bit time consuming to find the perfect placement, but it's worth it when you find a project and cause that you're really passionate about. 
The internet is your friend with this one. If you're keen to work with animals, you could try a search like "Animal Shelter Volunteer Japan" and see what comes up. Searching for projects in a specific area, like Tokyo for example, might bring up better results too. 
If you prefer to sort things out face to face, you might have some luck at a community volunteer centre. Japan is known for having these community centres, and finding one when you're there and enquiring about volunteer opportunities might be the way to go. 
When you're looking for your volunteer project, be sure to check if you will need to speak Japanese. While there are many programs where you will be able to get away with speaking English, some will require you to at least have basic Japanese to allow you to communicate with locals. 
Here are some amazing volunteer projects in Japan working to make the world a better place. 

Second Harvest Japan is a nationwide food bank that provides food directly to those in need. The organisation receives donations of surplus food from retailers, manufacturers, and farmers, and give it a second life by distributing it to welfare organisations, women's shelters, orphanages, homeless shelters and to other people in need.
As a volunteer, you can support their work by preparing and distributing meals. They accept volunteers for one-off help and also long term, so it's a good option for anyone interesting in volunteering in Japan no matter how long they have to give.
Place To Grow is a volunteer-led non-profit organisation that provides support to Tohoku Communities that were devastated by the 2011 Great East Japan Earthquake and Tsunami. They began as a first responder emergency medical aid group, and have since responded to community needs by providing long term support and connection.
They run workshops, dynamic fitness programs and community-led events with local families, children and city leaders to inspire leadership, connection and fun. You can join them as a volunteer and contribute to their important work!
If you're called to make a difference in the area of mental health and suicide prevention, this could be a meaningful volunteer project for you. It's a grim fact, but mental health issues and suicide are huge social issues in Japan. 
Tell is a non-profit organisation that provides English language support to international communities living in Japan. They are looking for volunteers to help support them with their Lifeline, fundraising, events and office administration. 
All volunteers working in Lifeline Support will undergo comprehensive training to ensure they have the tools necessary for the job.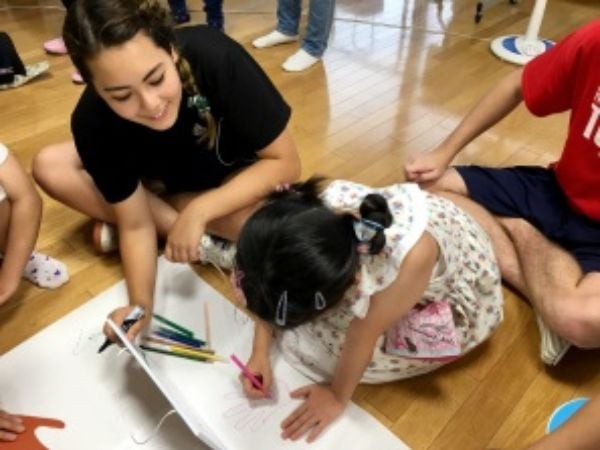 HandsOn Tokyo is a non-profit organisation that brings together volunteers and matches them with charity events in the community. They work on a range of social issues including supporting marginalised youth, elderly citizens and people experiencing homelessness. 
There are many fun and dynamic ways you can contribute to a cause, including running sporting activities, English classes, cooking events and gardening. As a volunteer, you can look through their event calendar and see where volunteers are needed and sign up from there. 
DON'T DIE OUT THERE! …Please 🙂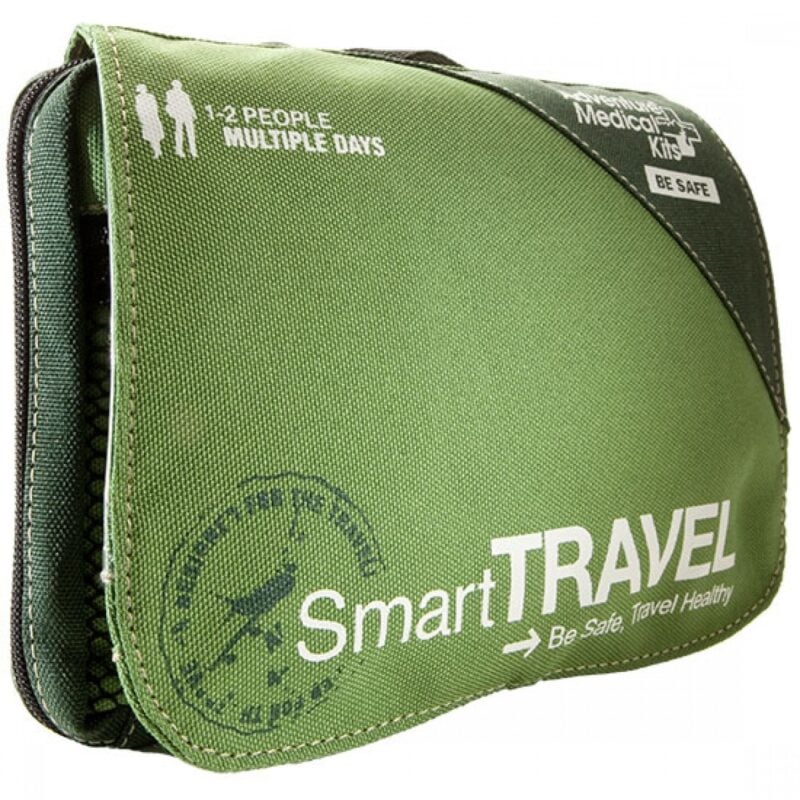 Things go wrong on the road ALL THE TIME. Be prepared for what life throws at you.
Buy an AMK Travel Medical Kit before you head out on your next adventure – don't be daft!
Buy on REI
What to Expect When Volunteering in Japan
We can't tell you exactly what to expect when you're volunteering in Japan, as the project, your role and the conditions are going to vary from place to place. We can, however, paint a picture of what it might be like, and give you some tips on how you can manage your expectations. 
Accommodation
If you plan to volunteer on a project that provides accommodation, it's likely that you'll be living in shared accommodation with other volunteers. You might just get lucky and get your own private room, though that's less likely. 
If you take the DIY approach and need to find your own accommodation, ask your project organiser if they have any tips on accommodation. They might be able to suggest a local option (that could save you some cash). If that doesn't work out, organise your own accommodation check out hostels in Japan or trust Airbnb.
Work Hours and Days Off
If you find a project through Worldpackers or Workaway, they usually expect volunteers will chip in between 20-30 hours per week. The range will be even greater for projects you organise yourself, with some only asking for help a few hours a week, on a one-off day or even a more full-time arrangement. Be sure to ask your project organiser questions such as:
How many hours will I work a day? 
Will I have days off? 
What can I do with my free time in the area? 
These questions will make sure you don't arrive to a situation you weren't expecting. 
Getting Around
There are many ways to get around Japan. Whether you choose to hop on a train, car, bus or airplane, you'll find all transport options are efficient, reliable and clean. Public transport does tend to be on the expensive side, so you might want to consider buying a transport pass. Some will allow you to use all trains and buses, while others will be limited to a certain region.
Do a bit of research to find the option that suits you best – only you know the way you like to travel and how much you plan to move around. You can save yourself some serious cash! It is worth the investment. I mean, we know you're going there to volunteer in Japan, but there's a lot to see!
Do's and Don'ts 
It's probably worth doing a search of do's and don'ts for Japanese etiquette, as there are many things in Japanese culture that you simply wouldn't consider in other cultures, and vice versa! Here are just a few to get you thinking. 
Do try and speak some Japanese. It's a sign of respect and will help you navigate the country and your interactions. Even a little bit will go a long way.
Do say yes to new opportunities. You're in a new country, this isn't the time to limit yourself!
Do take your shoes off when walking into someones home.
Do slurp your food. Your Mum might freak out at this being bad manners, but it's the done thing in Japan. I mean, you can't slurp up all that delicious ramen only using chopsticks, can you?
Don't expect things to work the same as they do back home. That's one of the greatest gifts of travel, to discover how people do things in other parts of the world.
Don't be afraid to do some hard work. Remember, you're there to volunteer, not for a holiday!
Don't stick chopsticks in rice. This is something done at funerals and it's considered disrespectful outside of that context.
Don't tip. This might seem like a strange one, but hear me out. In Japan, it means you look down on someone and their job if you tip them. That means you can save your 10-15% tip in the name of respect.
Don't forget to have fun. Sure, it might be different and there might be some challenging moments, but have fun and make the most of this amazing experience!
 Final Thoughts 
We did it! Hopefully, this information covers the main questions you have about volunteering in Japan. 
It's not a one size fits all kind of adventure. Like any kind of travel, you can curate your own experience and volunteer in a way that suits you. What an amazing way to see the world and leave a place better than you found it, right?
Japan awaits, so go get packing and we will meet you there.
But don't forget to sort your travel insurance before you leave!
Month to month payments, no lock-in contracts, and no itineraries required: that's the exact kind of insurance digital nomads and long-term traveller types need. Cover yo' pretty little self while you live the DREAM!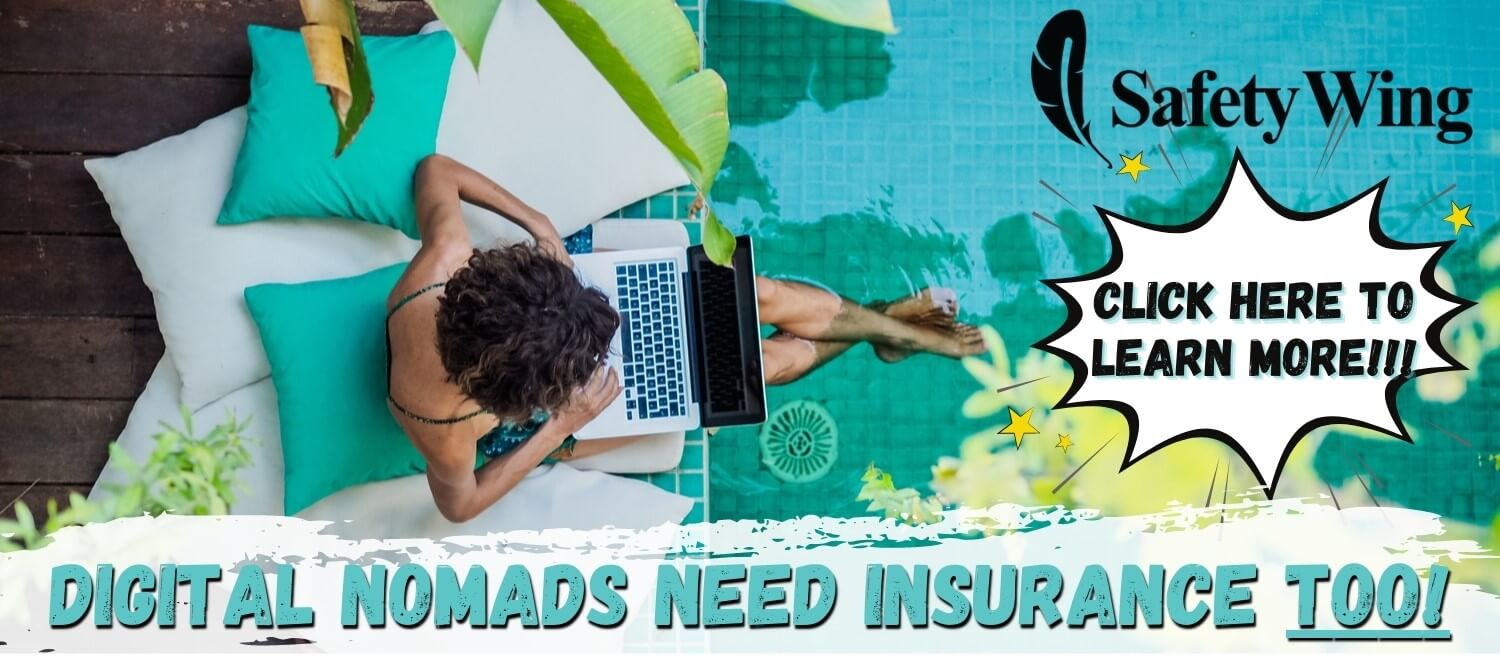 SafetyWing is cheap, easy, and admin-free: just sign up lickety-split so you can get back to work! Click the button below to learn more about SafetyWing's setup or read our insider review for the full tasty scoop.
---
Bye for now, but not forever!
If you want MORE top-tier Broke Backpacker content like this, then sign up for our weekly newsletter below to get the latest and greatest!
And for transparency's sake, please know that some of the links in our content are affiliate links. That means that if you book your accommodation, buy your gear, or sort your insurance through our link, we earn a small commission (at no extra cost to you). That said, we only link to the gear we trust and never recommend services we don't believe are up to scratch. Again, thank you!