Tallinn is Estonia's capital and a bastion for a load of cool cultural sights. I mean, the place looks like it's from a Disney film: all old cobbled streets, princess-like towers, medieval buildings, churches, all sorts of stuff that make this like a fairytale to wander around.
And if you like food, there's a lot of tasty stuff here. That's without even mentioning the party scene here, which – by the way – is super on point. The nightlife is strong.
Umm… but isn't it like one of those Eastern European cities where cruise ships rock up and loads of stag and hen parties go and get completely wasted? Is it, like, ok to actually stay there? Are the hostels… nice?
YES! Of course they're nice! And we've gone through and selected the best hostels in Tallinn so you can easily find the right place for you when you're planning your Estonia trip.
So without further ado, let's see what this cool medieval city has to offer you!
Quick answer: The Best Hostels in Tallinn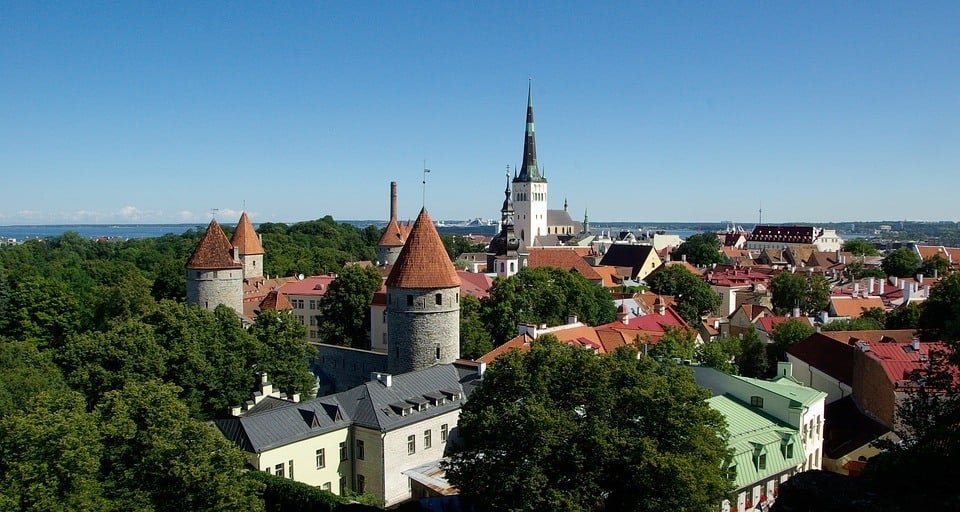 Best Hostels in Tallinn
If you've got Estonia on your Europe backpacking list, then you'll likely end up in Tallinn at some point. In order to enjoy the trip to the fullest, you need to stay at the right accommodation. That why we're here to help! Check out the best places to stay in Tallinn below.
$$
Laundry Facilities
Board Games
Common Room
You might guess from the name that this Tallinn backpackers hostel is located in the city's old town… and you'd be right of course. That means being able to wander about and gawp at all the picturesque streets and historical monuments that Tallinn has to offer.
Other than that, it's a small lil' hostel with a whole lot of heart (doesn't that sound cute?) – but this is what makes this place easily the best overall hostel in Tallinn. And besides the old town, it's in walkable distance to pretty much everything you wanna see in Tallinn, too. Chill in the common room to meet like-minded travellers and make new friends!
Best Party Hostel in Tallinn – Lai 22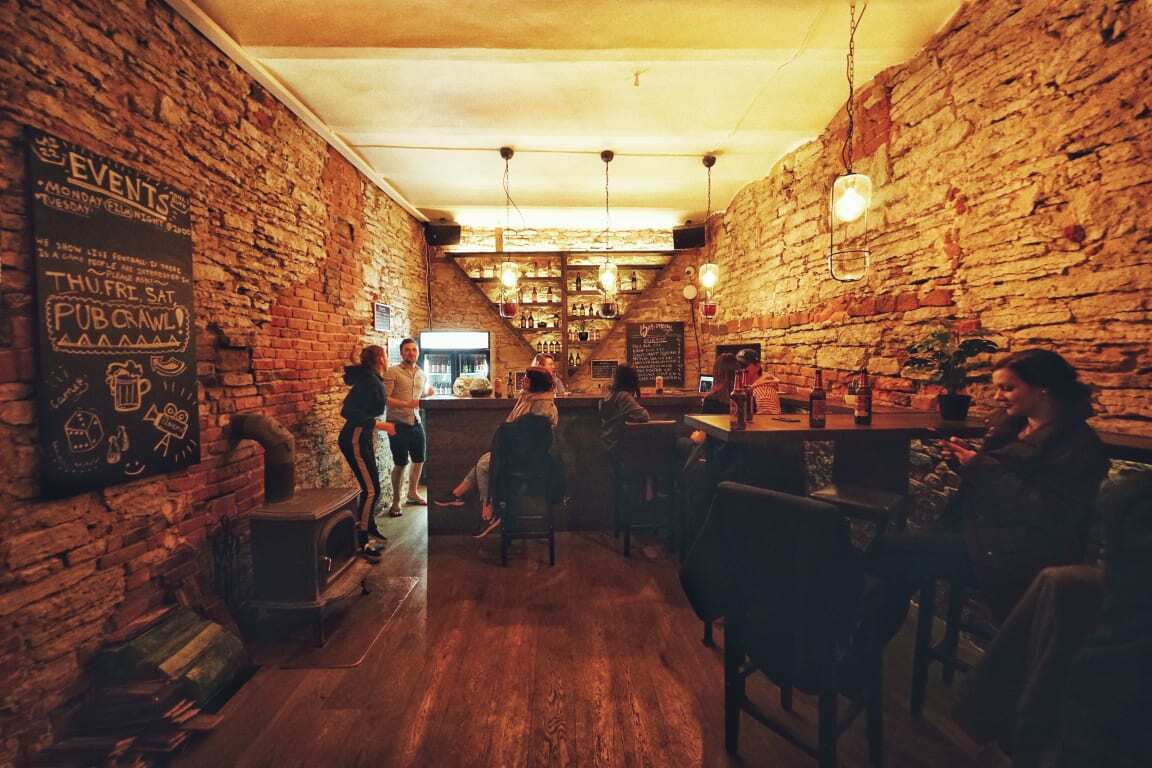 $
Bar
No Curfew
Amazing Location
For all the party enthusiasts and night owls, we've found the perfect hostel for you! Lai 22 isn't just super affordable and in a great location, it's also offering great common areas with games, loads of space to hang out and their own selection of tasty beers. Since you're pretty much in the city centre, pubs, bars and other hotspots aren't far away either.
To cure your hangover, you can spend the day after in the comfortable dorms or private rooms. Ask the reception for free earplugs to have an even better sleep at night. With only the best reviews, Lai 22 has definitely earned the spot on our best hostels in Tallinn list.
Best Hostel for Solo Travellers in Tallinn – Tallinn Backpackers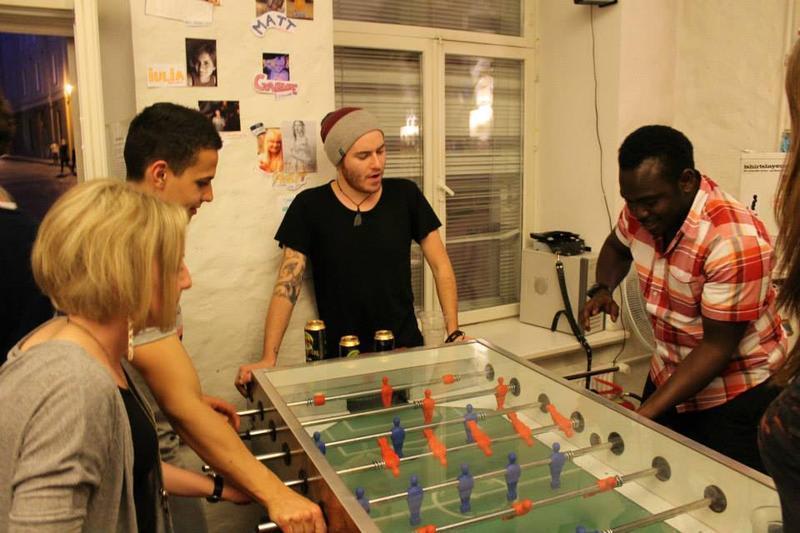 $
Laundry Facilities
Games Room
Bar
Lively and comfortable, this is a highly recommended hostel in Tallinn for you to meet other travellers. In fact, it's probably the best hostel for solo travellers in Tallinn. It IS a fun party place… but you DO have to be quiet after 11, after which you can hit the streets with new friends or just hit the hay.
This place is also secure and clean, which is a plus. The staff arrange activities, so you can get to know your fellow guests. If you like that sort of thing, then this place is the perfect place to socialise for you.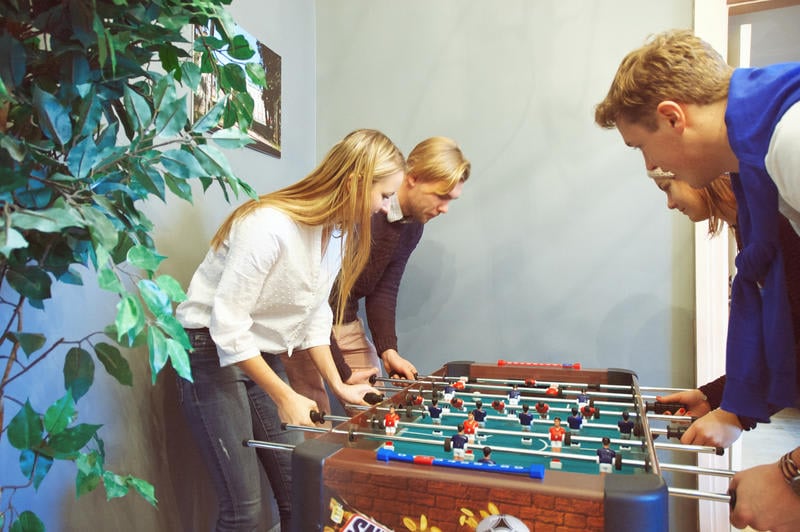 $
Communal Kitchen
Bicycle Hire
Games Room
Set in the old town and surrounded by pretty sick medieval buildings, this budget hostel in Tallinn can be found down a quiet street so you won't have to contend with drunk backpackers trying to find their hostel in the middle of the night.
However, it's also surrounded by bars and restaurants, so YOU could be one of those drunk backpackers, too! How fun. The old town of the city really offers a lot of hotspots and activities. The affordable room rates, affordable kitchen, nice vibes, games and common room… all add up to one of the best cheap hostels in Tallinn. Very nicely looked after as well.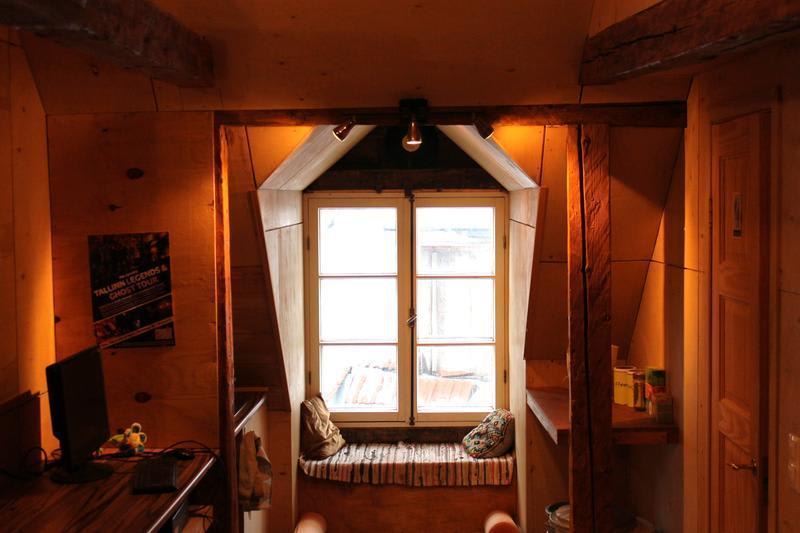 $$
Free Breakfast
Communal Kitchen
Book Exchange
This Tallinn backpackers hostel also offers a private apartment in the middle of the old town, which for us makes it the best hostel for couples in Tallinn. The apartment is housed in a traditional building and feels like a posh Airbnb.
The home away from home atmosphere is perfect for couples, basically. There are nice spaces here to have a cup of tea (or something) and read a book (or check Facebook). If you feel like spending the day outside, exploring the old town is definitely worth it.
Best Hostel for Digital Nomads in Tallinn – Fat Margaret's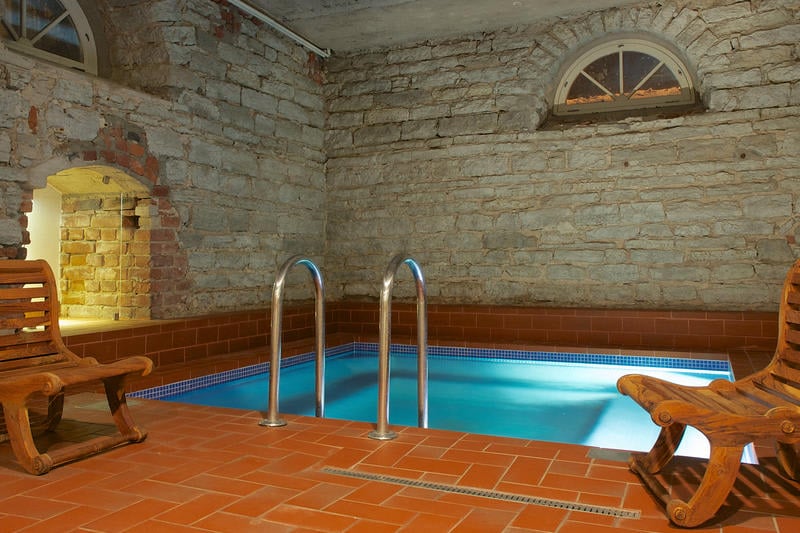 $$$
Bar
Laundry Facilities
Indoor Pool
The name literally made us lol. Like actually. Why is it even called that? Anyway, this place is located at the gates to the old town and close to the port, so staying here means you'll be spoilt for choice with cafes, bars and restaurants right on the doorstep.
Stylish and with a bit of a grown-up edge (no moldy showers here) – featuring a stainless steel kitchen, exposed brick walls, a sauna and a pool (!), it feels like the whole package. And one of the best hostels in Tallinn for digital nomads; there's plenty of cool cafe-esque hangout spaces for you to get your head down. And everyone's favourite: ping pong.
Best Hostel with a Private Room in Tallinn – Capsule Hostel Tallinn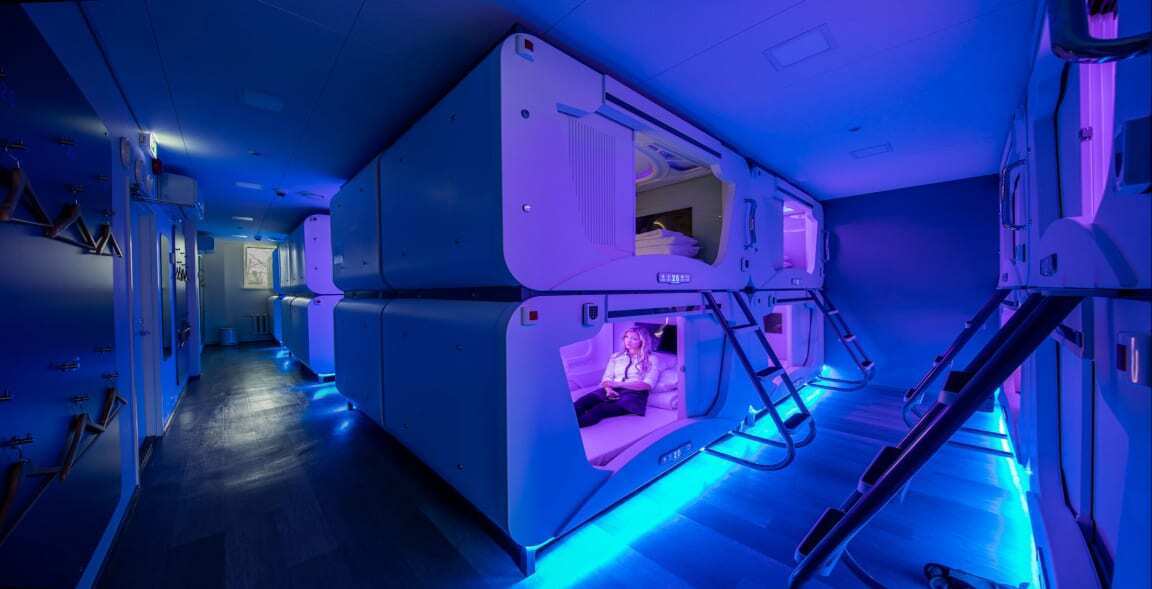 $$
Complete privacy
Brand new kitchen
Individual Smart TV's
It won't get more private than this – the Capsule Hostel Tallinn offers 45 cool capsules which are all individually ventilated. You can hang out and socialize in the big common are or relax in your own personal space. If you don't feel like being around other people, just close the door, turn on your built-in flat TV and forget about the world.
Each capsule has a memory foam matress, a safe locker for your belongings, earplugs and private headphones – what else could you want?
Things DO go missing sometimes…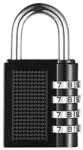 Psst! Heading to a hostel? Don't forget to pack a padlock! It's well worth having one so you can secure your locker and protect your stuff!
More Best Hostels In Tallinn
Still not quite satisfied with the hostel selection? Don't worry, we've got more of the best hostels in Tallinn!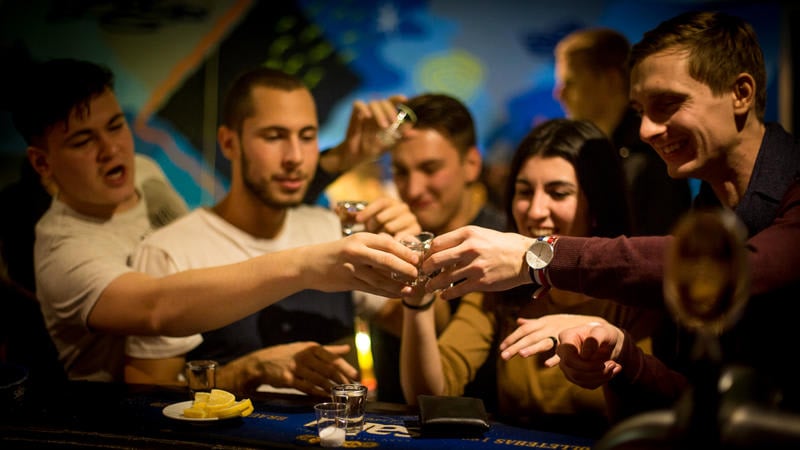 $
Laundry Facilities
Games Room
Free Parking
As you might be able to tell from its name, this top hostel in Tallinn comes complete with a public bar. Meaning it's not just backpackers here, but locals too at nice cheap local prices. It's also open till dawn! Amazing!
The hostel itself… is quiet. There are a whole load of chill areas here with some quirky 'urban' design features like skateboards hanging on the walls and stuff. Basically, it's a great party hostel in Tallinn, thanks mainly to the bar downstairs, we'd say.
$$
Free Breakfast
Luggage Storage
Communal Kitchen
Wow! This Tallinn backpackers hostel is located in an actual UNESCO World Heritage building! We're not even sure if that goes against the whole UNESCO thing, but wow – that really does make this one heck of a cool hostel in Tallinn.
Aside from the architectural creds, they offer free walking tours, free breakfast and there are some really friendly staff here on hand to help you with getting around town, recommendations and local knowledge (like, why is this a UNESCO building?).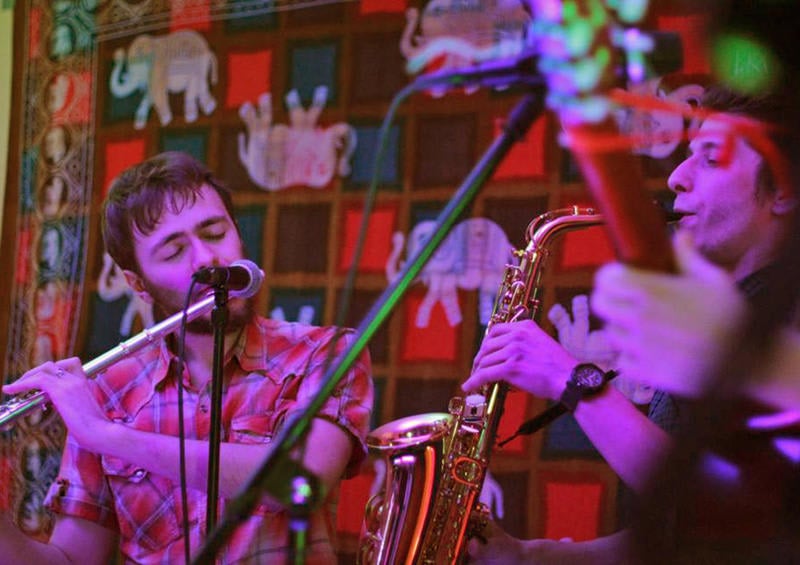 $
Communal Kitchen
Music/Jam Area
Book Exchange
You might think this is a super party hostel in Tallinn. But that's not actually the case. It's actually a mad chill place with a very comfortable lounge and a little music area where you can get chatting with other guests over the drone of someone strumming a guitar.
Aside from those hostel tropes, this place is pretty nicely located. Very close to the old town, with a load of nice shops and stuff nearby. Some areas of this Tallinn backpackers hostel could do with a bit of a spring clean. But it's one of those… typical hostels. Don't expect to be posting pics to your timeline, basically.
The Best Travel Backpack?!
Pssssst! Not picked the perfect travel backpack yet? The Broke Backpacker team has tried out over thirty backpacks this year! Our favourite carry on backpack is the Nomatic Travel Bag.
Read our full review!
What to Pack for your Tallinn Hostel
We don't often travel without these essentials.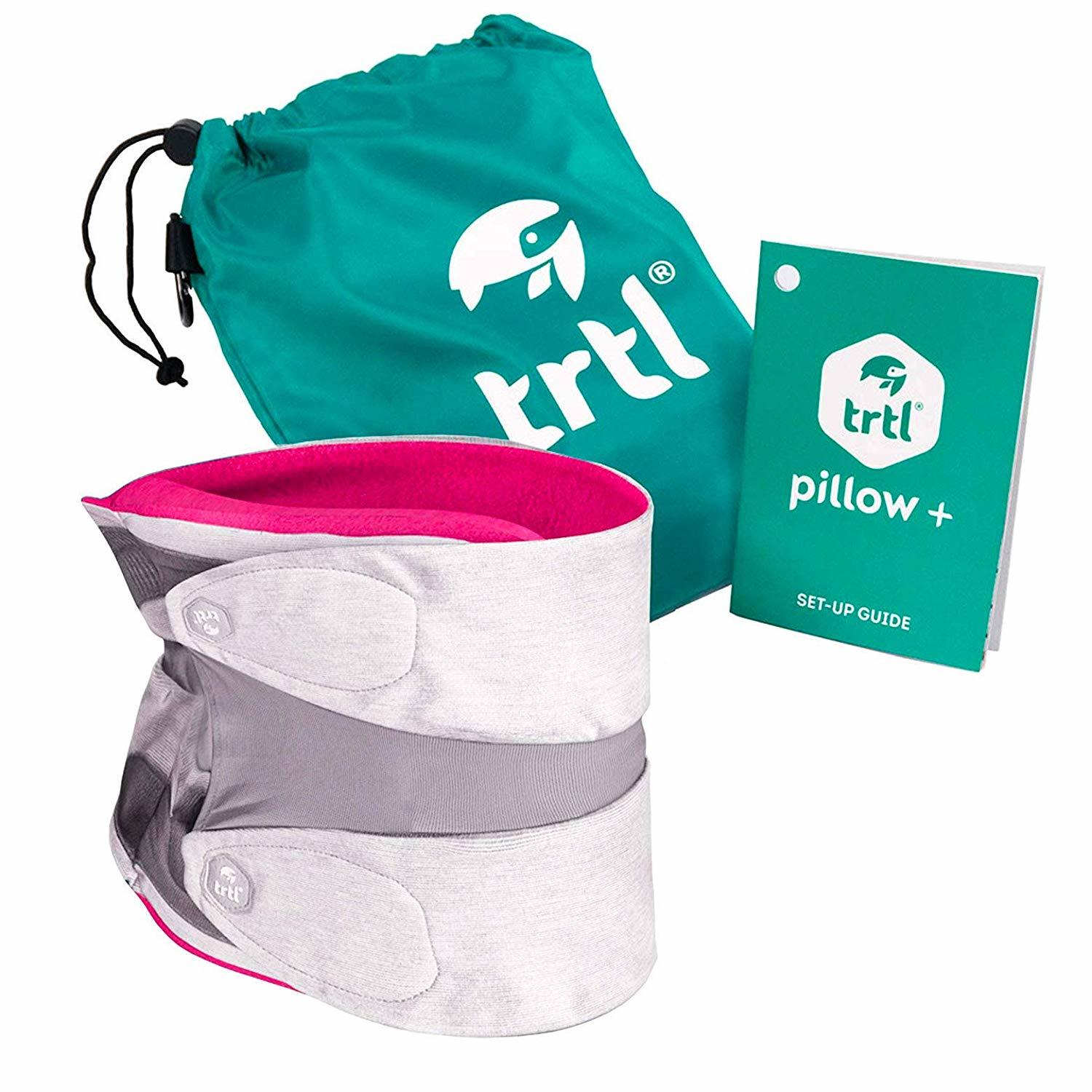 1. TRTL Travel Pillow: Get rid of the red eyes and yawning with this TRTL travel pillow. It's not just a normal neck pillow (I mean, look at it!), the ergonomic design gives your neck and head so much comfortable support that you'll actually be able to have some decent rest. Super easy to carry and clean, it takes up so little space compared to a traditional travel pillow.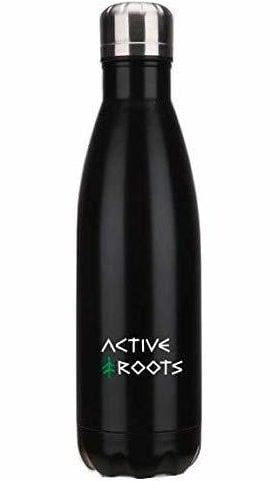 2. Active Roots Water Bottle: Hostels are increasingly meeting backpackers' demands for potable (drinkable) water. Now is better than ever to start traveling with a reusable water bottle! Aside from cutting down single-use plastic, The Active Roots stainless steel water bottle will also keep your favorite beverage hot or cold all day long and it's sized perfectly to fit an entire bottle of wine. 'Nuff said.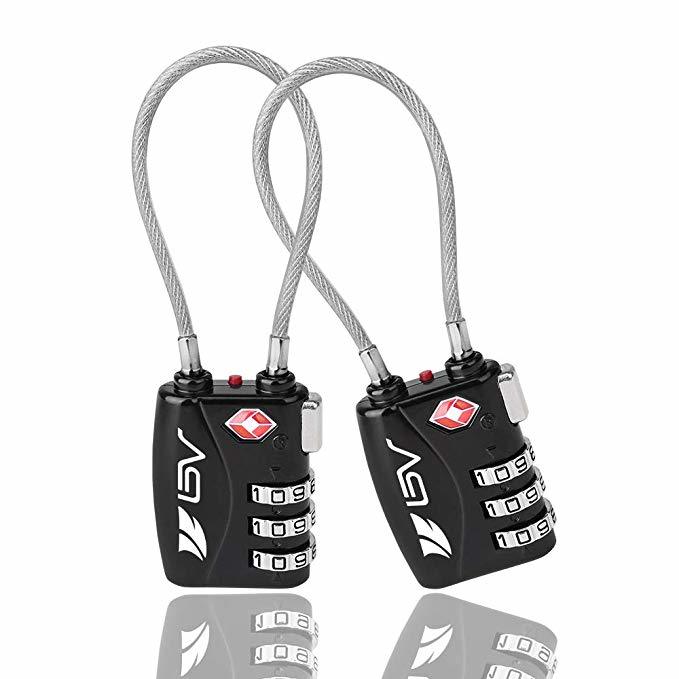 3. Padlock: Unless the thief literally spends hours to figure out the code (he won't), this three-digit padlock is going to keep your stuff safe. It's great for keeping the zipper of your backpack secured or your locker properly closed. This basic and very flexible padlock saves you from having your essentials stolen. Definitely a must-have for every backpacker!
4. Active Roots Toiletry Bag: The Active Roots Toiletry bag keeps all of your bathroom essential items organized instead of flowing around your backpack. Having everything handy and accessible in one water-resistant bag is a bathroom lifesaver. This toiletry bag also helps from being that embarrassed person walking back to the dorm room, in a towel, to grab forgotten shampoo.
5. Headphone Splitter: Don't be those awkward people sharing one earbud on the bus, as you show off your in-depth music knowledge to your new friend. A headphone splitter is a great item to bring traveling, it works fantastic on those long bus rides or easy dorm Netflix nights when you want to relax and connect with someone.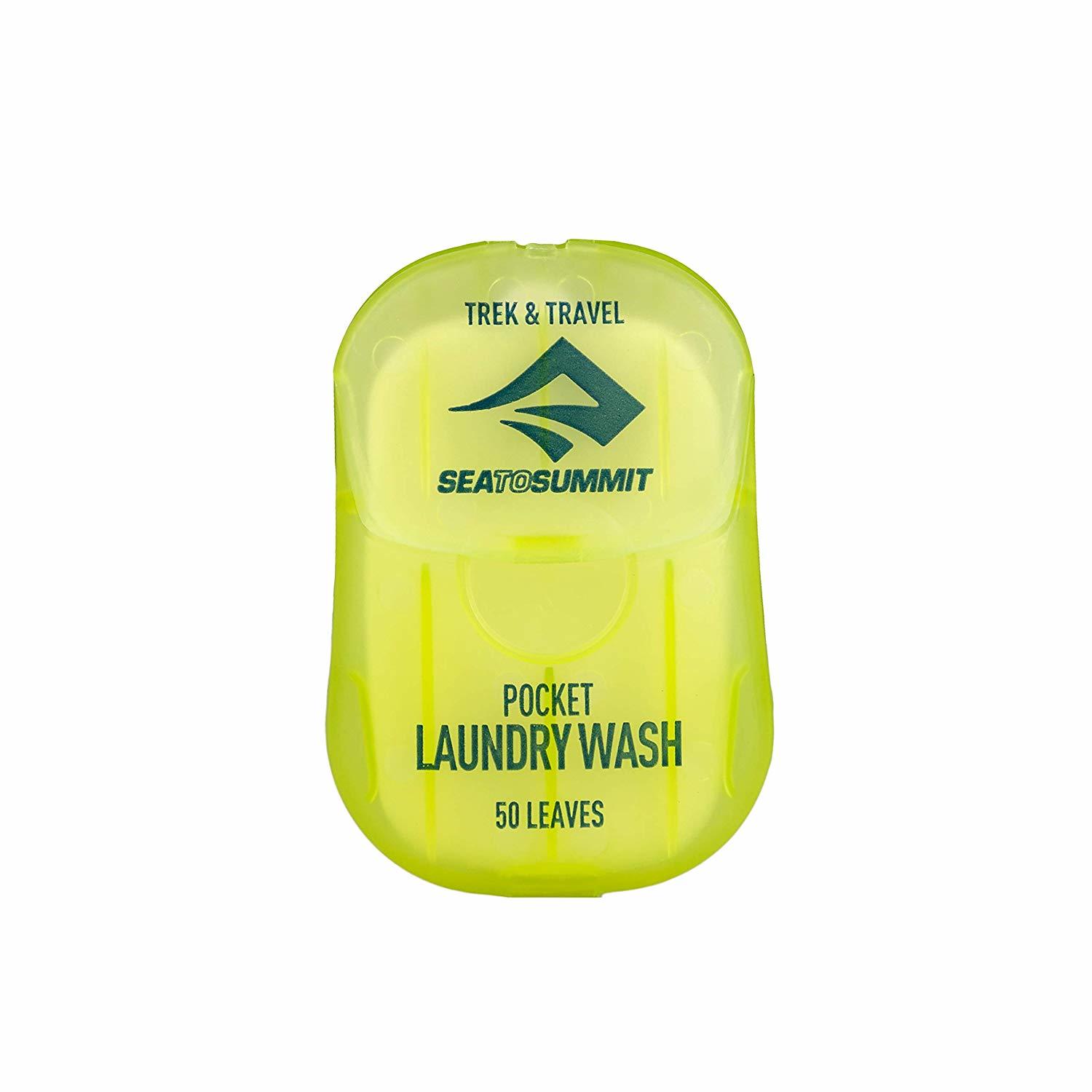 6. Sea to Summit Travel Soap: The Sea to Summit multipurpose soap leaves are the perfect hygiene travel companion. The individual, Leave-no-Trace-certified strips are great for keeping your hands clean before you eat in that dodgy but delicious restaurant. There are also little strip packs for laundry, shampoo and shaving.
Why you should travel to Tallinn
Those were the best hostels in Tallinn. And wow – aren't there some cool places to stay?!
Yep, from boutique style, very design-y hostels to places that are a bit more typical of the European hostel scene, there's something for everyone on our list of the top hostels in Tallinn.
We hope you can find something on our list: whether you're looking to stay in the old town and party like there's no actual tomorrow, or if you wanna just chill and wander around in awe of all the cool buildings.
And if you can't decide? No worries!
You should go ahead and book Old Town Backpackers – that's our best overall hostel in Tallinn and literally a great choice for almost anyone!
Travel Safety Tips for Tallinn
Now get your camera ready – Tallinn awaits!
And don't forget to sort your travel insurance before heading to Tallinn! We've put together a roundup of the best travel insurance for backpackers – check it out here, or if you're low on time, get a quote from World Nomads, our favorite travel insurance provider.
Getting an estimate from World Nomads is simple – just click the button or image below, fill out the necessary info, and you're on your way!

Over to you
By now I hope our epic guide to the best hostels in Tallinn has helped you choose the perfect hostel for your adventure!
If you think we've missed anything or have any further thoughts, hit us up in the comments!
Yay for transparency! Some of the links in this post are affiliate links. This means that if you book your accommodation through the site, The Broke Backpacker will earn a small commission at no extra cost to you. Your support helps keep the site going.