Watch lions stalk their prey, venture through uncharted lands, and hike the tallest peak in Africa. The plentiful national parks in Tanzania have always been a crowd favorite amongst nature lovers, with something to offer everyone.
As the only African country to border the three largest lakes on the continent, Tanzania boasts a uniquely diverse landscape. You can find arid bushlands designed for the ultimate safari, dense rainforests home to the world's last remaining chimpanzees, fertile coffee farmlands, and tropical lakes – all in this one incredible country. And let's not forget the iconic Mount Kilimanjaro, the tallest mountain in the Southern Hemisphere.
Naturally, these impressive landscapes provide refuge to some of the most endangered and exciting wildlife, birdlife, fish, and flora species.
It's pretty simple – you really can't (and let's be honest, wouldn't) take a trip to Tanzania without visiting at least one of the famous national parks. I highly recommend fitting a few landscape-diverse parks into your itinerary so that you can experience the vast beauty and diversity of Tanzania.
What are National Parks?
Tanzania's national parks offer some of the most unique landscapes in Africa. Located in the heart of the continent just south of the equator, Tanzania borders all three largest lakes in Africa; Lake Tanganyika, Malawi, and Victoria. Not to mention it also boasts a tropical coastline along the Indian Ocean, which includes about 30 islands.
Because of its incredible location nestled in one of the most fertile and abundant areas of the African continent, Tanzania boasts some wonderful and diverse landscapes (many of which are dedicated as national parks). There are so many, that Tanzania's national parks cover about 15% of the country.
The Tanzania National Parks Authority manages and oversees the country's national parks (locally known as TANAPA). With all of its income reinvested into the organization, TANAPA aims to protect and conserve the local flora and fauna, managing the sustainability and biodiversity of the country.
So, why visit a national park in this country? You can relax on the tropical beaches of Lake Tanganyika, climb to Africa's tallest peak at Mount Kilimanjaro, wander through fertile coffee plantations, observe Africa's Big Five animals and walk with man's closest relative through tropical rainforests.
If that isn't enough to convince you to book your trip to Tanzania, I don't know what will!
National Parks in Tanzania
From crystal clear lakes to classic safari adventures, Tanzania's unique wildlife and national parks attract millions of visitors to the country each year. Continue reading to see precisely why…
Size: 5700 square miles
Location: Eastern Mara Region
Entrance Fee: $82 per adult per day / $23 per child per day
Home to the Great Migration, the Serengeti National Park is one of the most well-known on the African continent. With all types of ecosystems hosting a variety of wildlife, the Serengeti quickly makes its way onto the bucket list of most African trips.
The park is a UNESCO world heritage site that is teeming with wildlife. With over 4000 lions, 1000 leopards, and 550 cheetahs across nearly 5700 square miles, the park is home to the largest lion population in Africa and most of the region's large mammal wildlife.
If you're familiar with this national park in Tanzania, you'll know it's popular for the Great Migration, which is the largest annual animal migration in the world. During March, over 1.5 million blue wildebeest and 250 thousand zebra, along with a bunch of other small buck and elands, march across the land towards Kenya's Maasai Mara National Park.
Only about 883 square miles of land were designated as a game reserve in 1930 to protect the natural systems and wildlife in the area. The reserve was designated a national park in 1940 and became famous after a book and documentary titled 'Serengeti Shall Not Die' was filmed in the park.
The park's landscape varies from savannah to woodlands to grasslands, and the main reason tourists visit is to embark on a once-in-a-lifetime safari through the African bush. Bird watching is also super popular, so bring a pair of binoculars for your trip!
While permanent structures are not far and few between in the park, there are some exquisite luxurious tented campsites where you can enjoy an elite safari experience. I'm talking about turn-down service and personalized menus, all in an incredible African bush setting.
Where to Stay Near Serengeti National Park
The Serengeti is home to some of the most luxurious game lodges in the country. For a glamping experience like no other, spend a few nights in the five-star tented lodge in the South Central Serengeti at Asanja Africa.
If you're looking for a more affordable option, the Africa Safari Serengeti Ikoma in Mugumu offers gorgeous accommodation with a local flair.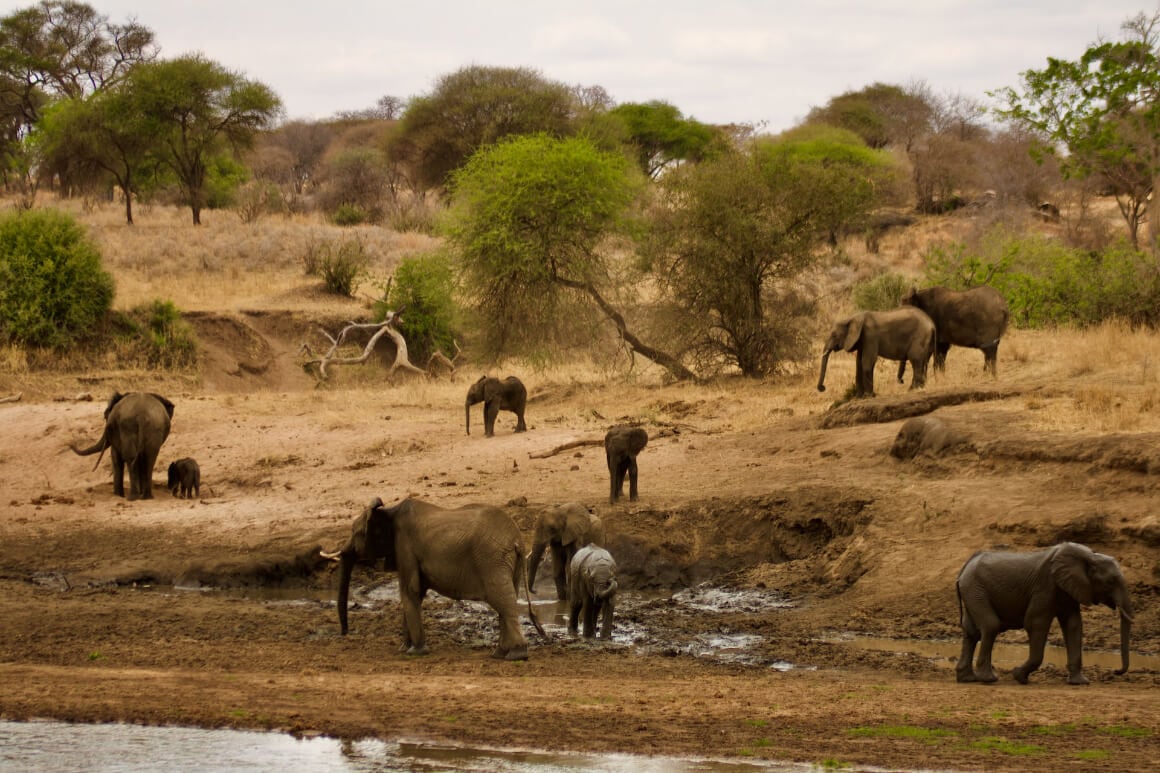 Size: 1100 square miles
Location: Near Lake Manyara
Entrance Fee: $59 per adult per day / $18 per child per day
Chances are you have dreamt about Africa, and when you did, you likely imagined a traditional African safari. Well, you might as well be dreaming of Tarangire National Park in Tanzania, which is located in the Manyara Region.
The park is named after the Tarangire River, which flows through the area and attracts tons of wildlife throughout the dry seasons. Because of this water source, the park is constantly flooded with exciting animals and birdlife, making it a great place to see the Big Five in their natural habitat.
Tarangire is an icon for its lush baobab trees and serene beauty and is a popular spot for a jeep safari or a guided walking tour.
Take a traditional safari vehicle drive through the park, which is composed of granite ridges, river valleys, and savannah grasslands dotted with mysterious baobab trees. In fact, the park is most well known for its elephant population and baobab trees, two of the largest fauna and flora species in the wild.
Conveniently for tourists, the park can be reached via a paved road from the town of Arusha in under two hours. It's also just a 43-mile drive from the Lake Manyara National Park, so you can easily do both of these national parks in one trip.
Where to Stay Near Tarangire National Park:
Just a few miles from the entrance to the park, Tarangire Sopa Lodge is a five-star property with private bungalows and a shared outdoor pool. With friendly staff and cozy rooms, it's a wonderful place to make your home away from home in Tarangire.
Month to month payments, no lock-in contracts, and no itineraries required: that's the exact kind of insurance digital nomads and long-term traveller types need. Cover yo' pretty little self while you live the DREAM!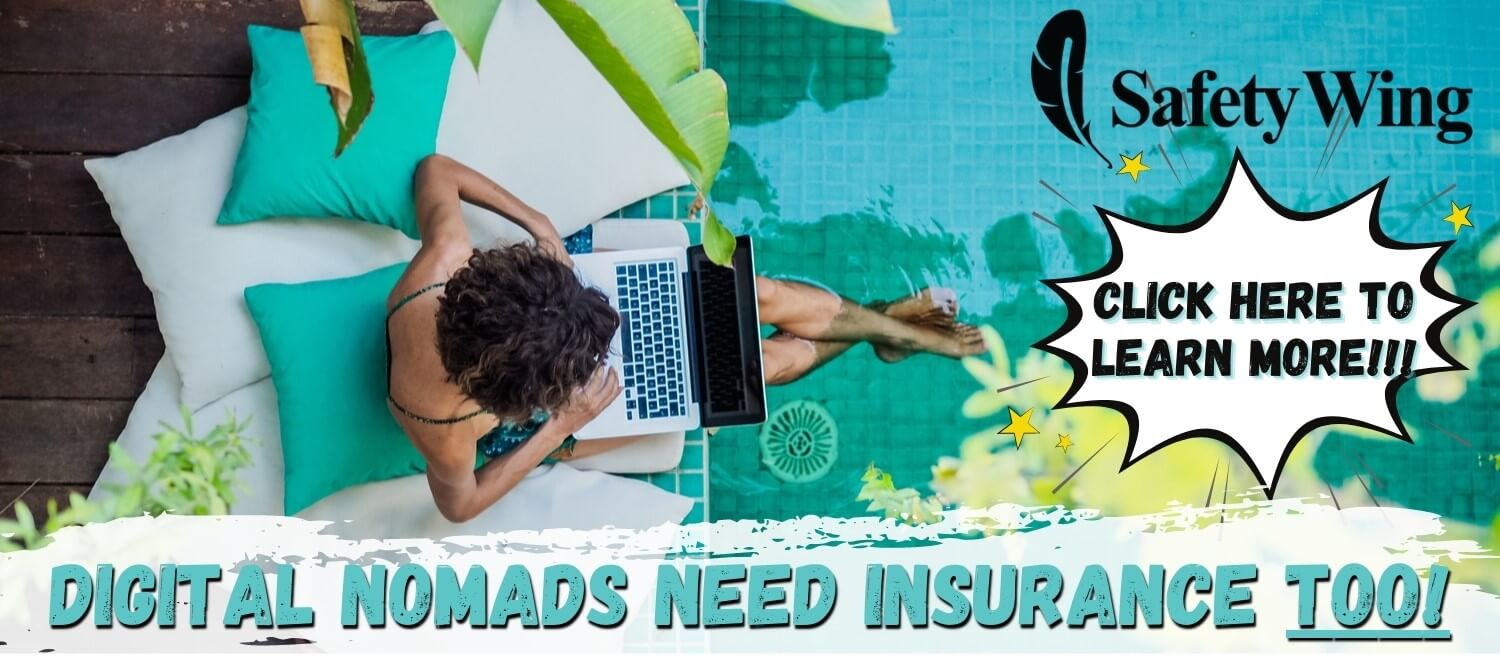 SafetyWing is cheap, easy, and admin-free: just sign up lickety-split so you can get back to work! Click the button below to learn more about SafetyWing's setup or read our insider review for the full tasty scoop.
Size: 53 square miles
Location: Mageso Chember, Arusha
Entrance Fee: $59 per adult per day / $18 per child per day
Nestled in the shadows of an iconic volcanic mountain, Arusha National Park is the closest park to the town of Arusha, which is known as the northern Tanzanian safari capital. Because of its location, it is one of the most accessible parks in the country, drawing in tourists from across the world.
This Tanzanian national park surrounds Mount Maru volcano, the second-highest peak in the country. It's also just a short drive from Mount Kilimanjaro, both of which makes for an incredible backdrop to the park.
Although small, you'll find giraffes, buffalo zebra, elephants, and a bunch of monkeys in the park. As a matter of fact, Arusha National Park is home to the planet's largest population of African giraffes!
There are also a few leopards roaming the park, but they have learned how to keep themselves hidden from view, and you would be very lucky to spot one. While the park has a variety of wildlife and birds, you shouldn't expect the same quality of animal viewing as in the Serengeti.
Like most game reserves, the best time to visit is during the dry months (June to October), when the wildlife congregates around the few water sources in the park.
While Arusha National Park is a wonderful location for bird-watching year-round, the best time of year for bird enthusiasts is between November and April. During these months, millions of long-distance migratory birds pass through the country on their way north to Europe.
Where to Stay Near Arusha National Park:
Nestled on one of Arusha's famous coffee plantations, just a short drive from the Arusha National Park, Meru House Lekisilai is a rustic yet luxurious bed and breakfast filled with African-inspired decorations.
When you aren't exploring the park, you can relax by the pool, throw some hoops at the basketball hoop, or enjoy a leisurely jog around the exquisite property.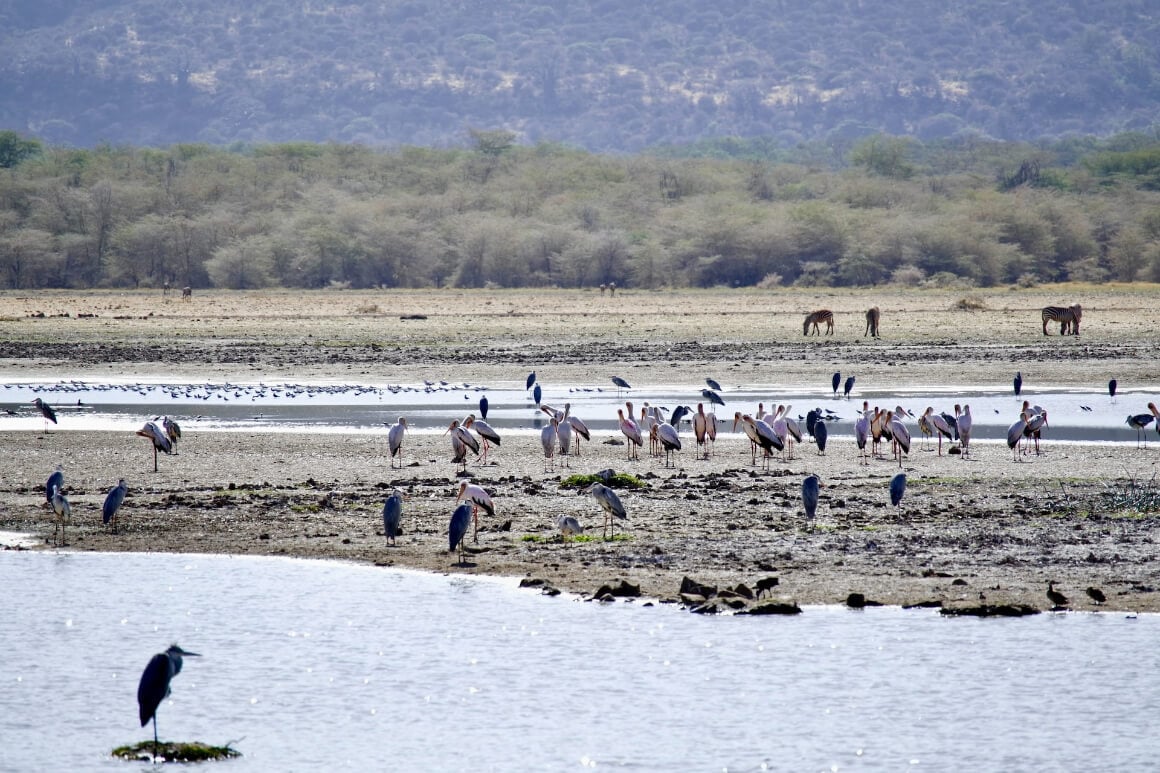 Size: 125 square miles (including 89 square miles of the lake)
Location: Karatu, Lake Manyara
Entrance Fee: $59 per adult per day / $18 per child per day
Although one of the smallest national parks in Tanzania, Lake Manyara packs a real punch when it comes to exquisite scenery and fascinating wildlife. In fact, locals refer to it as a 'mini Serengeti' because of its dense population of wildlife. That being said, it is best known for being home to one of the largest elephant populations in the whole country.
It is located in a protected area between Lake Manyara and the Great Rift Valley. The most famous section of the park is the actual Lake Manyara, which is crowded with hippos bathing in the muddy water and flamingoes wading through the lake during the monsoon season.
The lake itself is a shallow lake that was created by the rift. When full, it is only 10 ft deep and covers over two-thirds of the park's area.
Until 1957, this beautiful lake region was a popular area for hunting. As animal populations declined, TANAPA stepped in and designated the land as an official national park and game reserve in 1960.
The park is known for being one of the best spots to do a jeep safari, where you can spot lions and leopards carrying their prey up the tallest trees. If you know anything about safaris, you'll know this is a super special sight to see in the wild!
Lake Manyara National Park offers jeep safaris for day tours, as well as thrilling night-time canoe safaris during the monsoon season. This one is for adventurous spirits only!
It's only around an hour and a half drive from the town of Arusha, which makes it a convenient option for tourists.
Where to Stay Near Lake Manyara National Park:
Karatu Tented Lodge is a four-star lodge located in the town of Karatu, just outside the Lake Manyara National Park. With a shared pool, tour desk, and some of the friendliest staff around, it's a good spot to base yourself for a visit to the national park.
Size: 623 square miles
Location: Kigoma Region, Lake Tanganyika
Entrance Fee: $95 per adult per day / $23 per child per day
The Mahale Mountains National Park in Tanzania is a serious change of scenery from the savannah landscape in the north. Set on the banks of the prehistoric Lake Tanganyika (one of Africa's largest lakes), Mahale is one of only two protected areas designated for chimpanzees in the country.
The region is named after the Mahale Mountains range in the park and was traditionally inhabited by the local Batongwe and Holoholo tribes. These indigenous people lived with virtually no impact on the land and ecology, with small populations still living in the park today.
The park's incredible remoteness makes it one of the safest places for chimpanzees to flourish in their natural habitat. The only way in and out of the park is via boat on Lake Tanganyika. When I say remote, I really mean it!
With this, the park is home to the world's largest known population of eastern chimpanzees. It's also the only place in the world where predators and primates like lions and chimpanzees co-exist.
One of the most unique features of the park (and, in my humble opinion, the most wonderful) is that it can only be explored and experienced on foot. You won't find any jeep tracks or other infrastructure, for that matter, in this remote, dense forest. Instead, visitors follow an expert guide, cutting away their own path through the overgrown trees with machetes.
Where to Stay Near Mahale Mountains National Park:
Although not available on Booking.com, Greystoke Mahale Camp is one of the most exquisite glamping spots around this Tanzanian national park on Lake Tanganyika. Set on the shores of the lake surrounded by nothing but rainforest, it perfectly blends rustic and luxurious.
Forget boring accommodation… book yourself an EPIC STAY!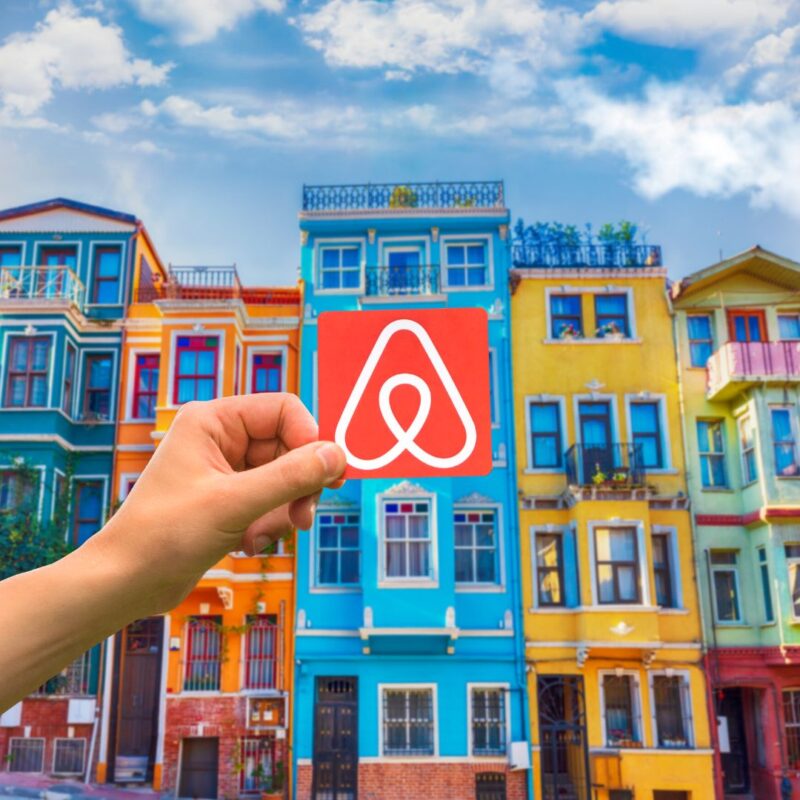 Why stay in a naff hotel when you can stay in a cosy, stylish local house instead? And for half the money too!
Stay somewhere EPIC and save your hard-earned dollars — from houses to barns to castles and caves, there is an Airbnb for every occasion!
Book an EPIC Stay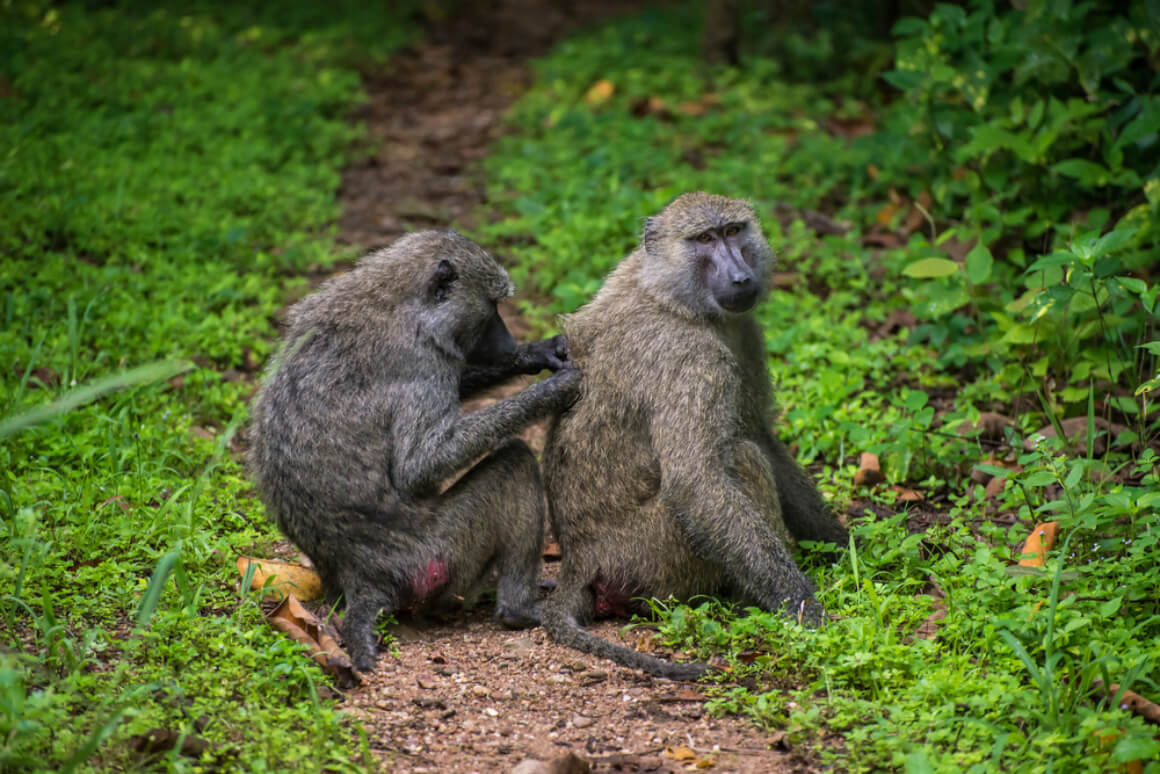 Size: 14 square miles
Location: Kigoma
Entrance Fee: $100 per adult per day
Made famous by the influential primatologist and animal-rights activist Jane Goodall, Gombe Streams National Park is one of two parks in Tanzania that is home to chimpanzees (the other being the Mahale Mountains).
Also located on the shores of Lake Tanganyika, the park was one of the first in the world to allow visitors to walk with chimpanzees in their natural habitat. Thanks to its relatively small size, the Gombe Streams has a well-cleared trail that allows visitors to go deep into the forest on foot (with the guidance of an expert, of course).
While most people visit for the bucket-list opportunity to see man's closest biological relative, the park is worth visiting just for its lush forest vegetation and incredible waterfalls.
The two main waterfalls include the Kakombe and Mkenke waterfalls, which have the most impressive flow during the monsoon months. The park is also well known for its incredible variety of butterfly species, which create a mystical atmosphere under the thick treetops.
Other than walking with chimps and other primates that swing in the forest canopy, visitors flock to the park to snorkel and dive in Lake Tanganyika, as well as to learn about the local Tanzanian culture in the nearby Mwamgongo village.
Where to Stay Near Gombe Streams National Park:
A short drive from the entrance to Gombe Streams National Park in Tanzania, Sunset Vista Hotel is a locally managed bed and breakfast in the heart of Kigoma.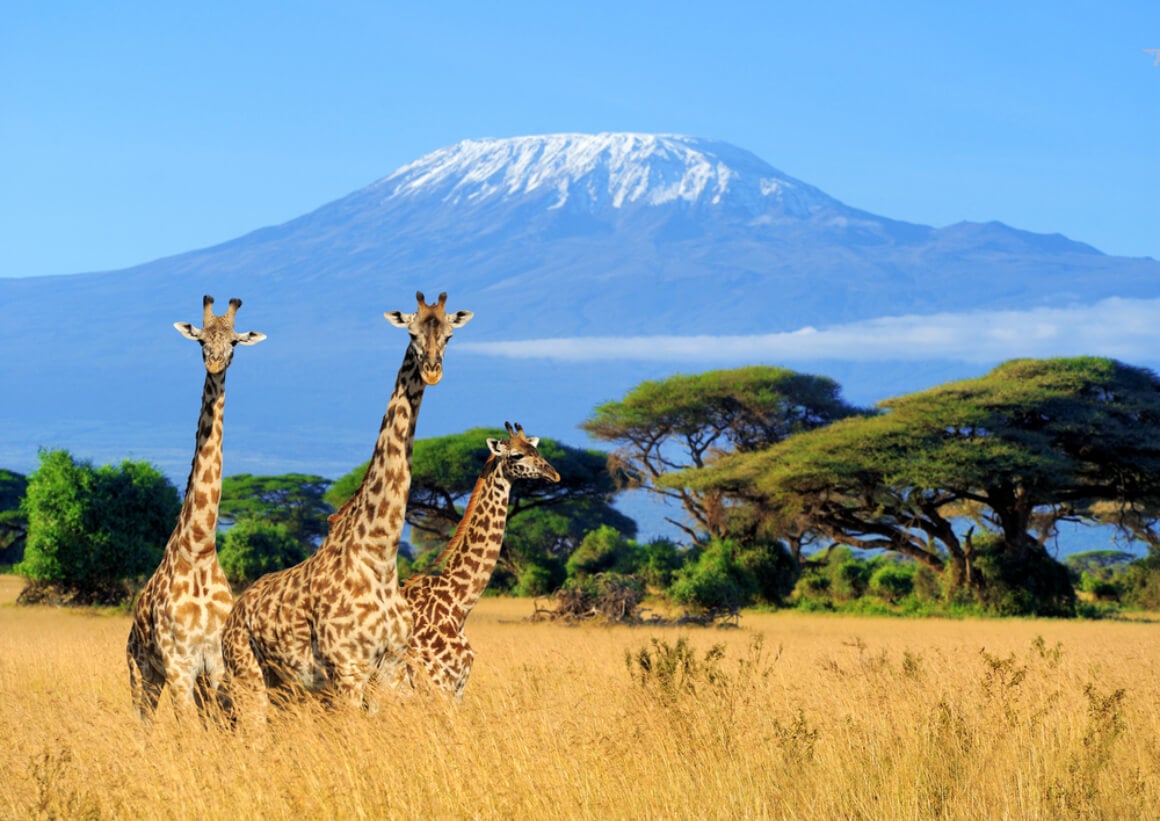 Size: 291 square miles
Location: Near Arusha
Entrance Fee: $82 per adult per day / $23 per child per day
If you're familiar with any landmark in Tanzania, Mount Kilimanjaro would be it. The image of this towering mountain is burnt into the minds of most adrenaline junkies, who train for years to conquer its peak. Let's be honest; we all know a few climbers and hikers who have traveled from across the globe to climb the mountain.
However, what many don't know is that Mount Kilimanjaro is surrounded by a national park spanning nearly 300 square miles around the mountain. The park is a UNESCO world heritage site and is home to some incredible species and activities other than its crown jewel of hiking.
One of the most incredible walks in the world, the Shira Plateau is a beautiful place to explore on foot. The plateau is created from the remnants of a 500 thousand-year-old volcanic eruption and is now teeming with wildlife and unique fauna. If you're lucky, you could spot the odd buffalo, eland, or lion in the densely forested area.
Another top attraction in the park is the Chala Crater Lake. Lying in the shadows of the iconic Kilimanjaro on the Kenyan and Tanzanian border, this volcanic lake features clear waters that sometimes appear dark blue or emerald green depending on the light. Either way, it's one of the most picturesque lakes in Tanzania.
Visitors can hike around the lake or take a dip at this Tanzanian national park. Take note that while swimming is allowed, there are no lifeguards on duty, so you'll have to watch out for wild animals!
Culture vultures will also be well entertained at Olpopongi, a local village that is home to one of the most authentic Maasai experiences in the area. You can explore the kraals (houses) where the early settlers lived, learn about family traditions, and even taste authentic Maasai food, all without intruding on the private homes in the village.
Where to Stay Near Mount Kilimanjaro National Park
Most people spend time in the charming city of Arusha when visiting Kilimanjaro. However, just a short drive from the mountain with incredible views of its peaks, Kaliwa Lodge in Moshi is easily one of the best spots to stay near the national park.
Is This the Best Daypack EVER???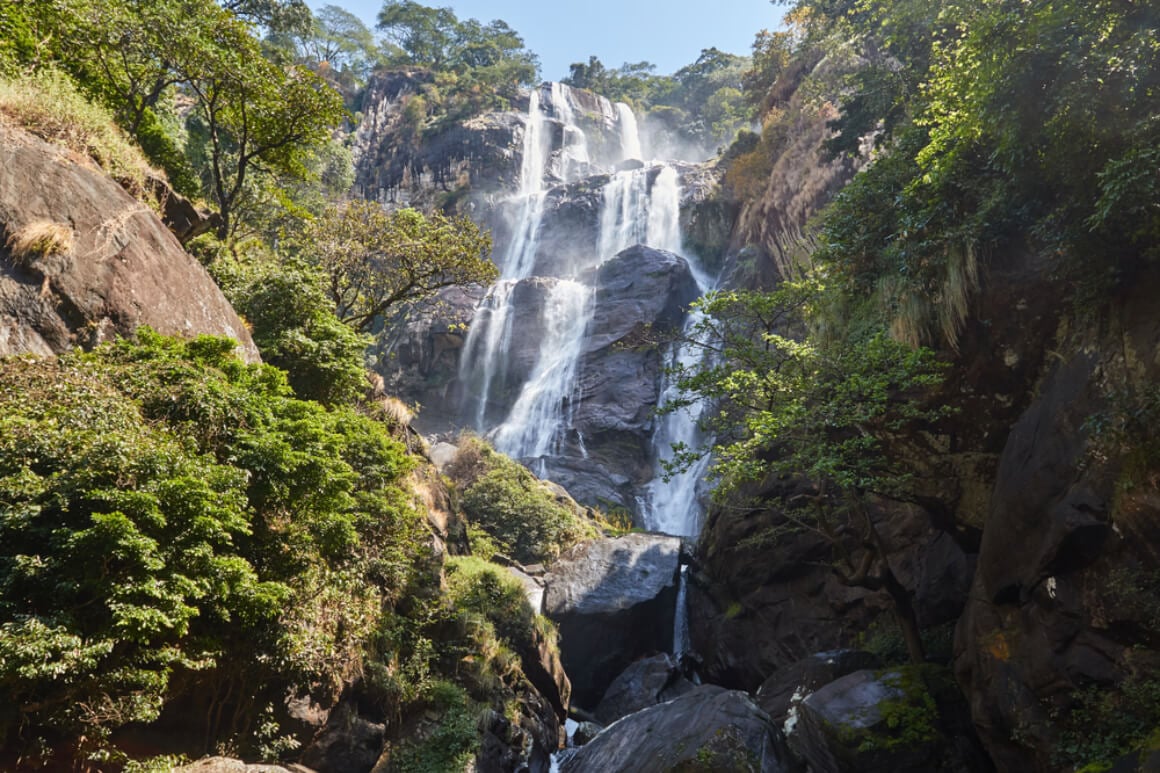 Size: 770 square miles
Location: Mikumi
Entrance Fee: $20 per adult per day
Everybody loves a good waterfall – and the Udzungwa Mountains National Park truly has some of the most spectacular waterfalls in Tanzania. The park is located in the southwest of the country, with a variety of tropical rainforests, mountain forests, grasslands, and woodland covering the landscape.
The main attraction of the park is its birds and plants. Over 400 different species of birds make the tree canopies and woodlands their home. More impressively, over 2500 plant species are growing in the region, of which 25% are endemic to the park. This means they can't be found growing anywhere else in the world!
Six primate species call the park home, five of which are endemic. This gives Udzungwa Mountains National Park in Tanzania the title of the second largest biodiversity of all national parks in Africa.
One of the best things about this park is that there are no roads or infrastructure. The only way to access the park is by foot, with tourists visiting to trek and hike through the remote mountains. Another great thing? This park is relatively unpopular with tourists, so you can truly experience the incredible scenery with nearly no crowds year-round.
The hiking trails range in difficulty from challenging six-day camping treks to short hikes. One of the most common hikes is a four-hour walk along the Sanje Waterfalls trail, which follows the forest toward an impressive 560-foot-high waterfall. At the bottom of this wall of water, hikers are rewarded with crystal-clear plunge pools to cool down in.
Where to Stay near Udzungwa Mountains National Park:
Accommodation inside the park is limited to camping, and there are no built lodges here.
There aren't too many lodges around this mountainous national park, either. However, just a forty-five minute drive away in Mikumi, Camp Bastian Mikumi is a three-star property with garden views, an outdoor pool, and an onsite restaurant.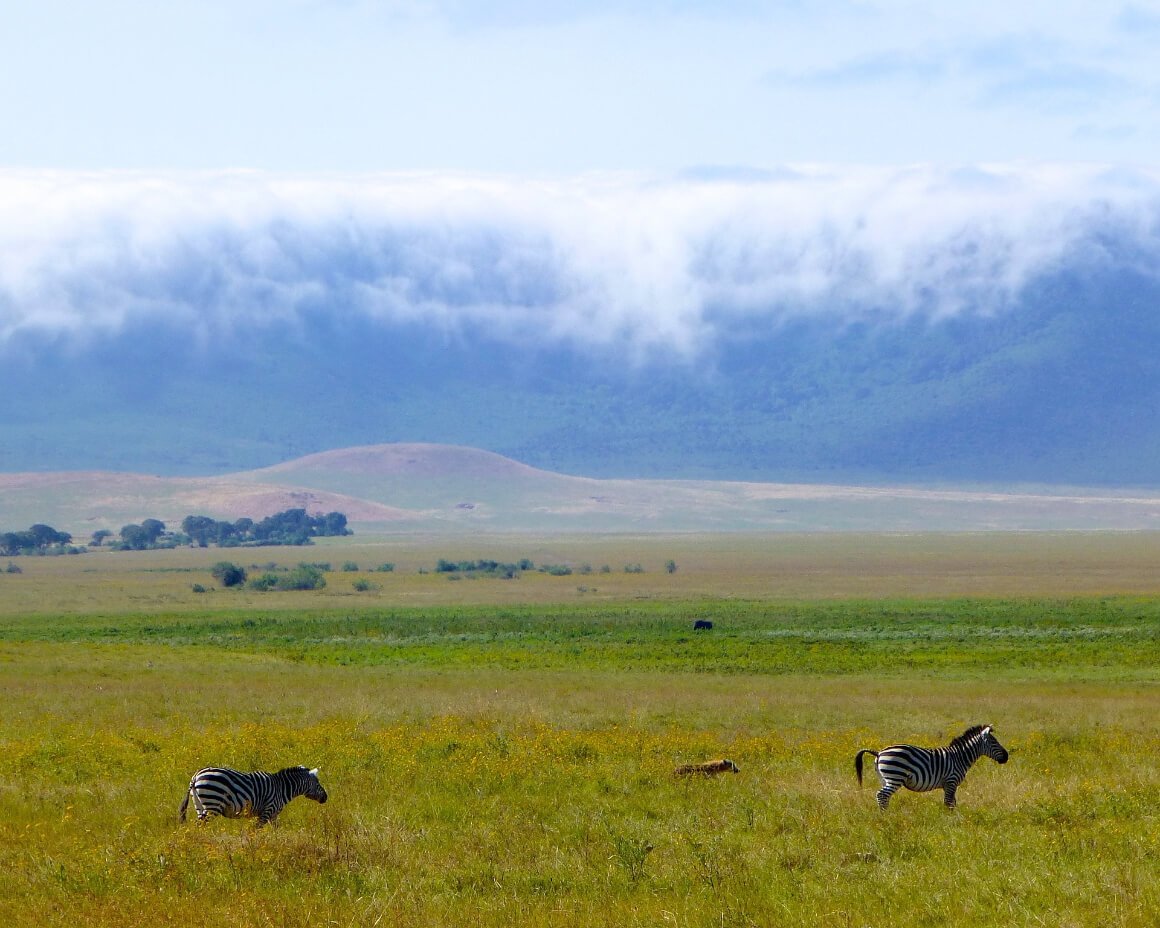 Size: 3202 square miles
Location: Northern Tanzania, Ngorongoro region
Entrance Fee: $70 per adult per day
The Ngorongoro National Park is centered around a prehistoric crater that successfully isolated itself from humankind with the help of its 2000-foot-high mountainous walls. With minimal human intervention, wildlife and plants were able to flourish throughout the area.
Local Maasai pastoralists were relocated to the region from their ancestral lands when the British colonial government created the Serengeti National Park in 1959. The Ngorongoro Conservation Area also includes the Oldupai Gorges, considered one of humankind's founding locations.
It was in these gorges that the earliest known specimens of Homo habilis and Hominidae were excavated by archeologists. With such an abundance of culture, prehistoric evidence, and wildlife, it's no wonder this Tanzanian national park is a dedicated UNESCO world heritage site.
Today, humans are allowed to visit the park, which is still heavily protected as a national park. With all the animals contained within the crater, it's one of the few locations in the world where you can view the Big Five in their natural habitat in a single day. The crater is known for having one of the densest populations of lions relative to the land area.
Around 25 thousand large animals live in the crater, which is home to the endangered black rhino, zebra, gazelle, cheetahs, jackals, and hyenas. As a matter of fact, this is the only place in Tanzania where you can spot a black rhino in the wild.
Although it is thought of as a natural animal enclosure, about 20% of the buck, wildebeest, and zebra manage to leave the crater each year during the wet season.
While you will likely see wildlife year-round in Ngorongoro, the best time to spot game here is from June to September, when the wildlife flock to the water sources in the middle of the crater.
Where to Stay Near Ngorongoro National Park:
For a real treat, splurge and spend a few nights in the incredible Ngorongoro Serena Safari Lodge. Set into the stone walls of the hillside, this unique lodge offers luxurious accommodation with delicious food, friendly staff, and unrivaled views of the Ngorongoro Crater.
Final Thoughts
Tanzania truly is a feast for the senses, with unparalleled natural beauty, rich local culture, and some of the most abundant wildlife in Africa. The landscape is shaped by the extremes, where mountains, rivers, lakes, and forests come together to form national parks with unique spectacles, adventures, and cultural experiences.
The country is home to some of Africa's most varied landscapes, which are protected and conserved as national parks. Visiting these parks is one of the best ways to support the local tourism industry and locals in the country. So, take your pick, and get a booking!
While I highly advise making a trip out of your visit and spending some time in two or three national parks in Tanzania, the most stand-out place for me has to be the Arusha National Park. It is unlike any national park I've been to and was one of the most welcoming and wholesome locations I have ever had the privilege of visiting.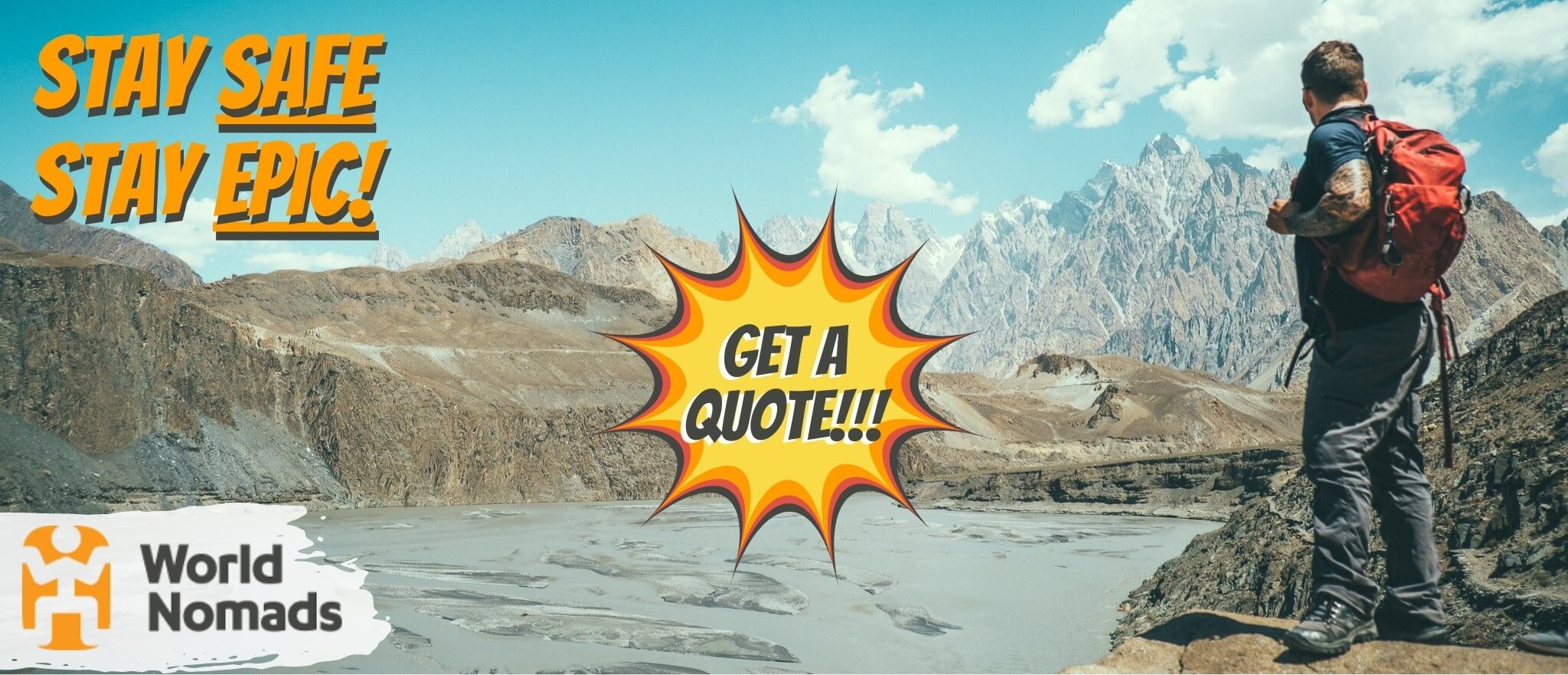 World Nomads' mission is to support and encourage travellers to explore their boundaries. They offer simple & flexible travel insurance, and safety advice to help you travel confidently.
They've been doing it since 2002 – protecting, connecting, and inspiring independent travellers just like you.
Get a quote below or read our in-depth review!
World Nomads provides travel insurance for travelers in over 100 countries. As an affiliate, we receive a fee when you get a quote from World Nomads using this link. We do not represent World Nomads. This is information only and not a recommendation to buy travel insurance.
---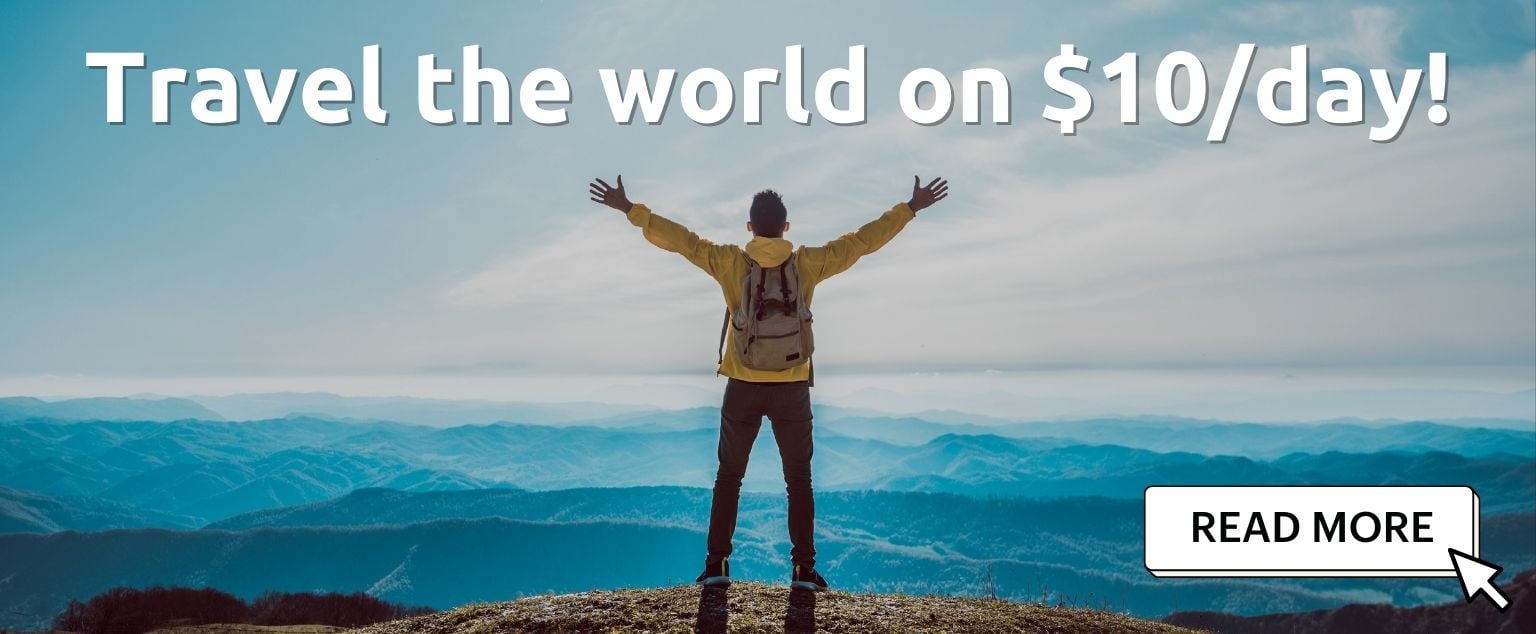 And for transparency's sake, please know that some of the links in our content are affiliate links. That means that if you book your accommodation, buy your gear, or sort your insurance through our link, we earn a small commission (at no extra cost to you). That said, we only link to the gear we trust and never recommend services we don't believe are up to scratch. Again, thank you!