Ibiza consistently ranks top in the world for being a party island, home to some of the best raves and exclusive clubs on the planet. Every summer season, the island hosts unbelievable events at the top clubs, marking the opening and closing periods of the season.
Other than the non-stop party season that runs from June to September each year (and doesn't stop for winter, either), the Spanish island also hosts some incredible cultural events throughout the year. With a majority Catholic population, this Ibiza hosts some spectacular religious ceremonies and celebrations.
We all know about the club scene in Ibiza, but the region has so much more to offer than DJ sets and table service. One of the best ways to embrace and experience this historical island is by attending a cultural event with an open mind.
From quirky local celebrations to massive island-wide spectacles, let's take a look at some of the best festivals in Ibiza.
Festivals in Ibiza
I've listed the major annual events that take place in Ibiza each year, from club rages to yearly festivals and cultural celebrations: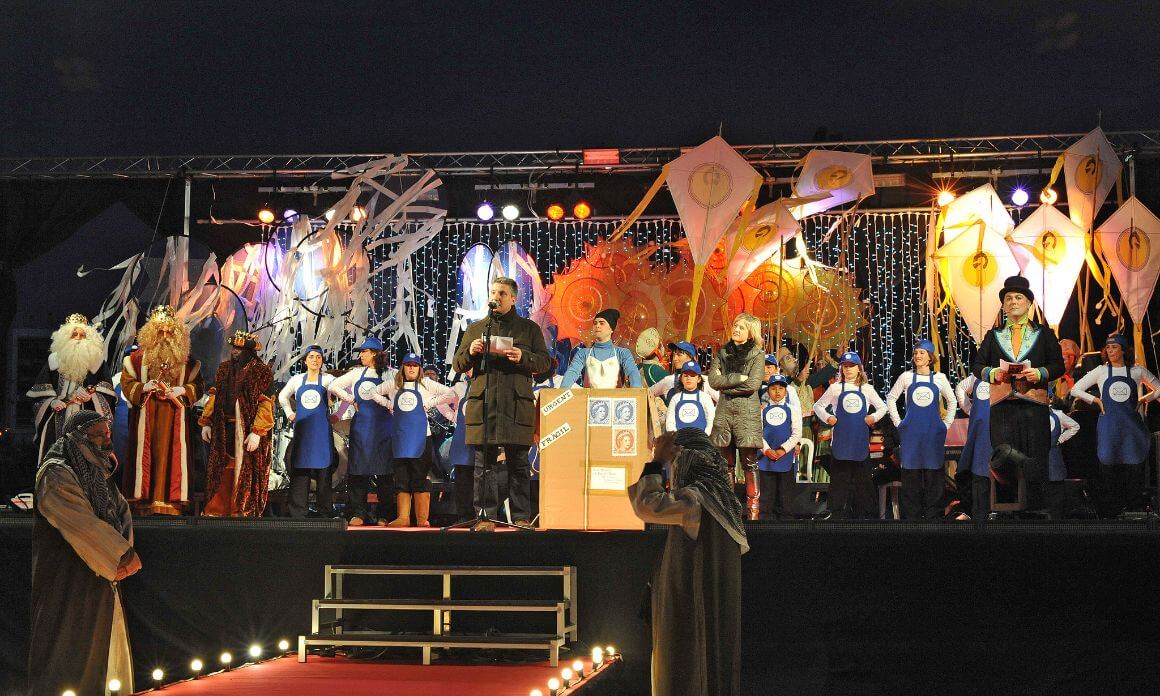 When: January
Where: Ibiza Town Center
Christmas celebrations don't end on the 25th of December in Ibiza. The Spanish host a memorable celebration to mark the Epiphany on the 12th Day of Christmas.
Although held countrywide, Ibiza's Three Kings Celebration is among the most exciting. The 6th of January is a public holiday in Spain, which means locals and tourists will be out and about enjoying the annual celebrations.
On the eve of the 6th of January, a series of floats make their way throughout Ibiza's main cities. The biggest and most extravagant parade takes place in Ibiza Town Center, where 'three wise men' actors in costumes form a part of an impressive procession.
The main procession takes place at the Ibiza Town Port starting around 6:30 pm, which is cordoned off to traffic for the duration of the event. The parade is free to spectate and runs through Avenue Bartomeu Rosselló to Avenue Isidor Macabich to País Valencià to Avenue España, and ends at Vara de Rey.
After the processions, restaurants, bars, and local eateries offer special treats and authentic Spanish meals. This festival in Ibiza is also a big day for gifting; local children are given their Christmas gifts on this day (often instead of on Christmas).
Where to Stay:
Live like the three kings at the Can Arabi boutique hotel in Ibiza Town. This gorgeous accommodation is an experience in itself, set on a former farm surrounded by orange and olive groves. A homemade breakfast is served each morning on the outdoor patio, which also features a pool and a hot tub.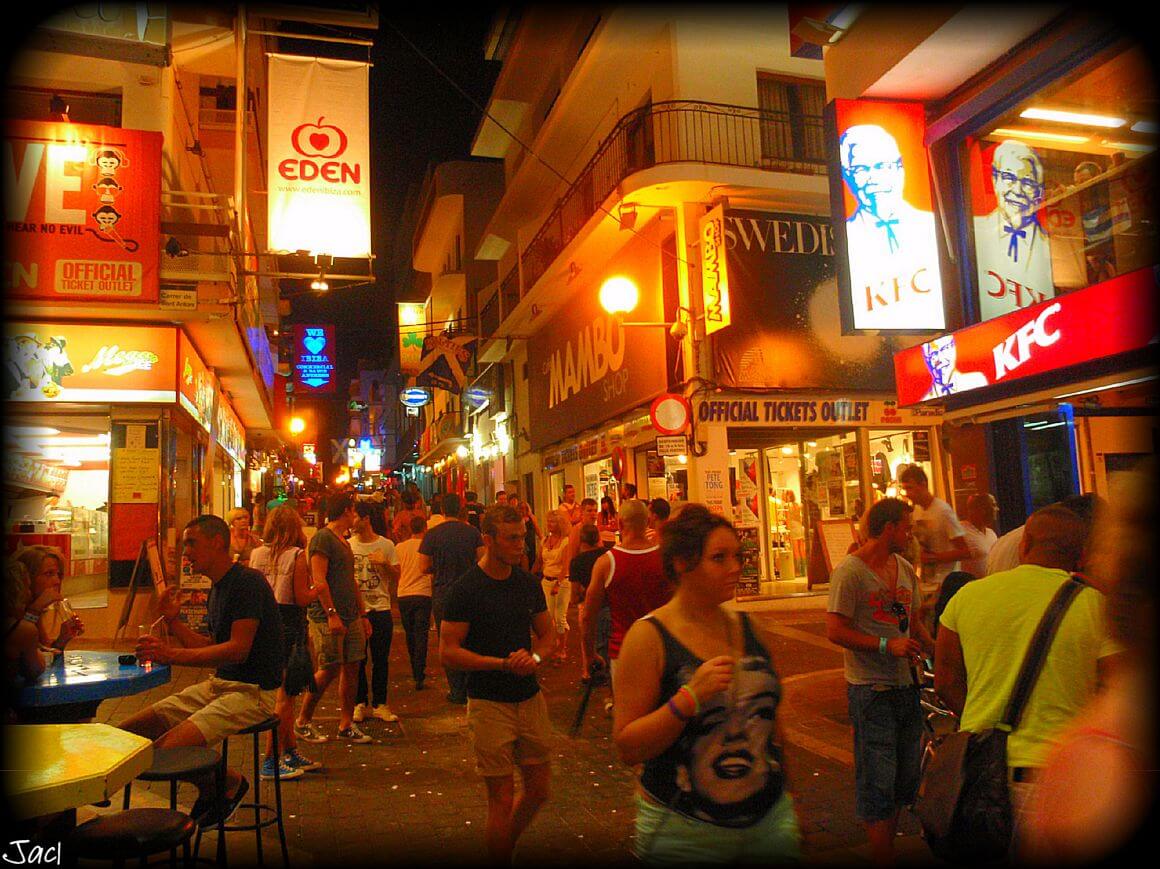 When: January
Where: Sant Antoni de Portmany
The town of Sant Antoni de Portmany celebrates the patron saint that it is named after in January each year. Although the official celebrations start on the 10th of January, the festivities continue until the middle of march, promising a jam-packed program of activities and events for two whole months.
The entire festival is organized by the City Hall of San Antonio. It features celebrations for children, cultural events, live music performances, food shows, sporting activities and tournaments, and social events. Events are usually held every couple of days in the afternoons, from 2 pm onwards.
Some main event highlights include a Great Super Flower Power Party at the Passeig de Ses Fonts, flamenco dancing, and a kite festival.
One of the most significant and most attended events during this festival in Ibiza is the 'Big Day of San Antonio', which features a colorful parade of cultural and religious figures, traditional live dancing, musical performances, and more.
Where to Stay:
Casa Blanca is a large studio in the heart of Sant Antoni. Just a five-minute walk to the beach and two minutes into the town center, you can't get more central than this spot. It is beautifully designed with contemporary interiors and features a shared terrace, pool, garden, bar, and restaurant.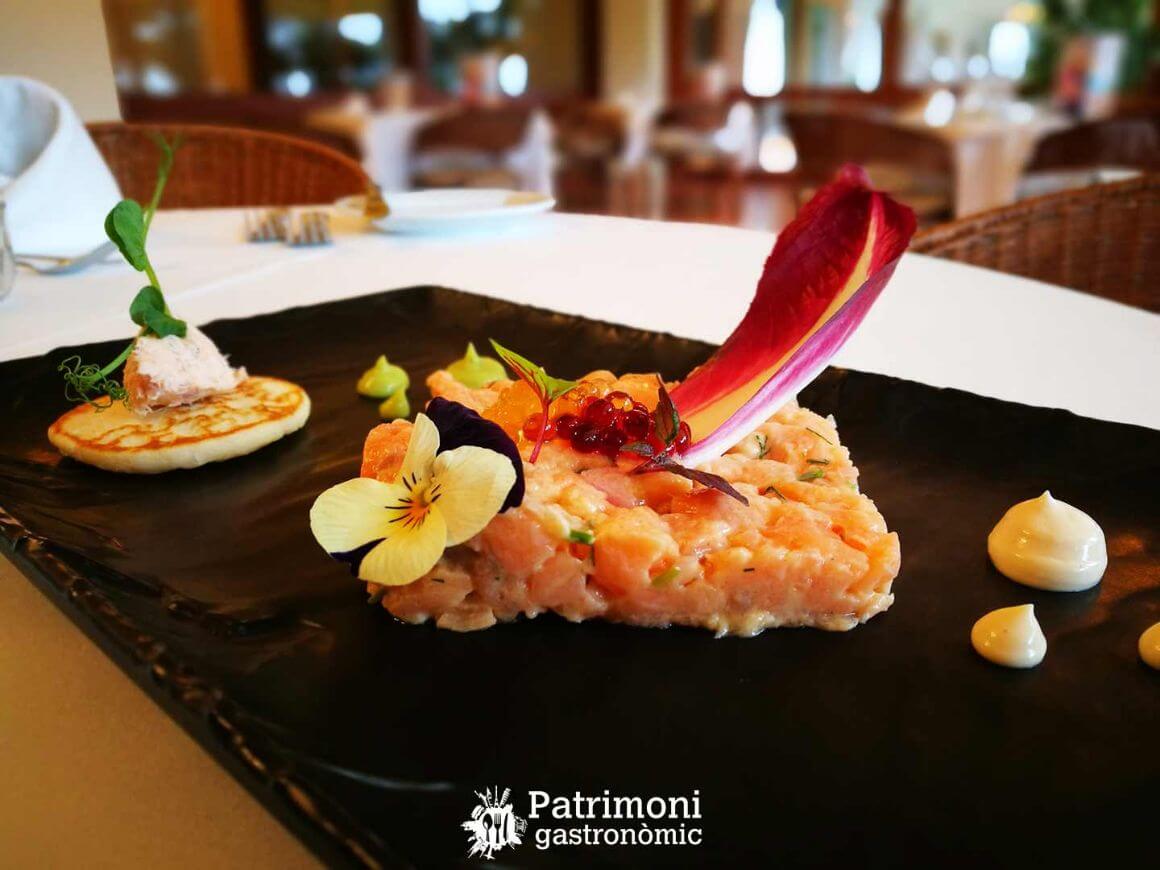 When: February
Where: Ibiza Town Center
If there's one thing the Spanish do exceptionally well, it's food. In a celebration of all things food, the Patrimoni Gastronomic Food Festival takes place from the end of January to the end of March each year. Over the course of the two months, restaurants, vendors, and local eateries create special menus showcasing the tastiest local and international cuisine.
This world-class food festival has been running for over ten years, growing in popularity each time. Eleven restaurants participate in a competition across the city of Ibiza, competing for the first prize as the island's top restaurant experience. A typical menu will cost €20 for a starter, main course, and dessert, not including drinks.
The festival intends to honor food and gastronomical excellence in countries that have been awarded UNESCO World Heritage Sites. Restaurants curate unique themed menus in collaboration with top local and international chefs to bring attendees some of the most incredible food in the world.
From seven-course tasting menus to wholesome street food vendors, the Ibiza festival pays homage to food from across the UNESCO world, with a particular focus on Ibiza at its heart.
Where to Stay:
Sud Ibiza Suites offers modern accommodation on the beachfront in the heart of Ibiza Town. The accommodation rents out fully equipped units with a kitchenette and dining space, and a terrace with a jacuzzi, pool, and exquisite sea views.

Do You Want to Travel FOREVER??
Pop your email in below to get a FREE copy of 'How to Travel the World on $10 a Day!'.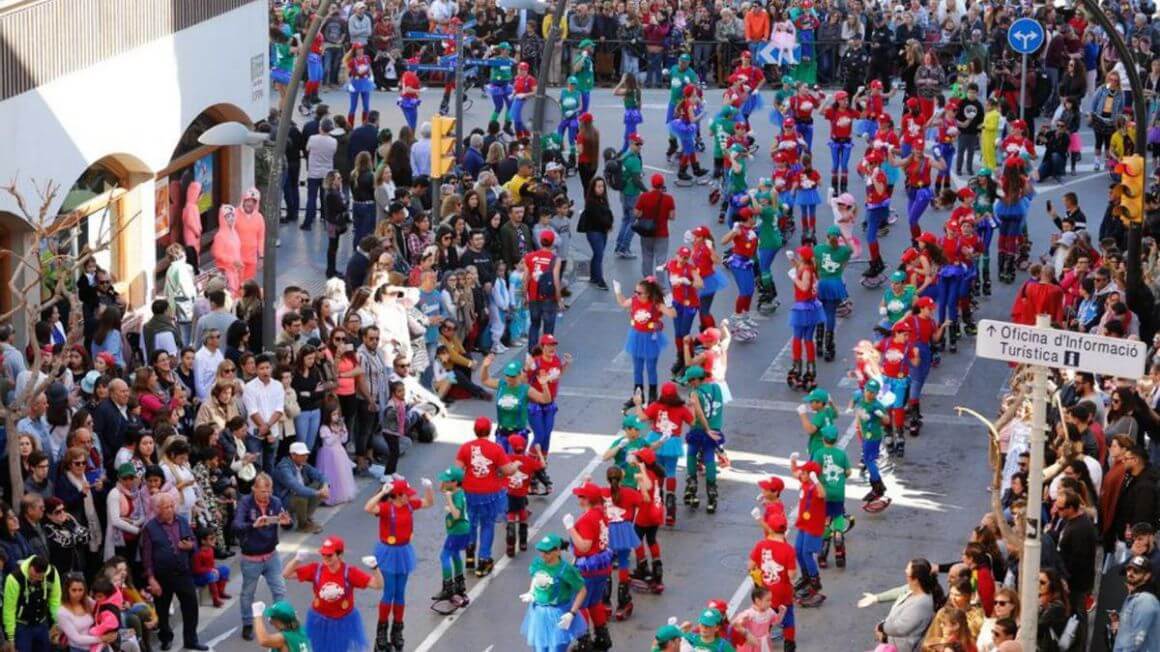 When: March
Where: Ibiza Town Center
It's hard to create a list of events in Ibiza without mentioning the iconic Ibiza Carnaval. The festival includes street parties, vibrant parades, live music concerts, and other activities for kids and adults.
The carnival starts on Lardy Thursday (otherwise known as the Day of the Tortilla) in March and is a Mardi Gras-inspired festival for the masses. It runs for about a week until Ash Wednesday, when a traditional sardine is buried, marking the end of the carnival season and the beginning of Lent.
The Ruas de Carnaval is the penultimate event of the Ibiza Carnival and is a procession that takes place in different cities throughout the island. During the Ruas de Carnaval, spectators can watch colorful parades and fancy dress competitions and taste traditional artisanal food products set up along the streets.
This massive procession sees incredibly dressed dancers kitted head to toe in glitter and color, parading through the streets of Ibiza. Besides fancy dress outfits, you can expect to run into many traditional Spanish costumes (mariol los) making an appearance at this festival in Ibiza.
Where to Stay:
After a wild day at the carnival, why not relax by the crystal clear swimming pool at your own private villa in Ibiza Town? Villa Can Fluxa has everything you could dream of in a self-catering vacation rental and is suitable for up to eleven guests – so bring along your friends!
When: April
Where: Ushuaïa Ibiza & Hï Ibiza, Ibiza Town Center
As mentioned, Ibiza makes its mark on the global party scene with its unforgettable season-opening parties, where nightclubs and venues host spectacular events to mark the beginning of the summer season.
Ushuaïa Ibiza and Hï Ibiza are two of the most popular nightclubs in the town of Ibiza, welcoming everyone from the world's most famous celebrities to holidaymakers on the island to enjoy a range of lavish parties and events.
These two clubs have joined forces to put on a production like no other, otherwise known as 'Better Together' – and let me tell you, they really are better together. The joint opening party starts at midday at Ushuaïa Ibiza until around midnight when the party moves over to Hï Ibiza to keep the rave going until the early morning hours.
Tickets start at $80 for entrance tickets and increase if you want to book a table with table service. During the incredible event, world-famous DJs like FISHER and Black Coffee take the stage to get the crowd moving and grooving.
While not an Ibiza festival in the traditional sense, this indescribable event has taken the forefront as one of the biggest parties on Ibiza's summer calendar.
Where to Stay:
Enjoy a relaxing stay at Villa Mali, a gorgeous Spanish hacienda home just out of the hustle and bustle of the city center. The villa has six bedrooms and a spacious yard with a swimming pool – perfect for those hot Ibiza summers.
When: May
Where: Eden Ibiza, Sant Antoni de Portmany
Defected Ibiza has just celebrated its 20th anniversary on the island of Ibiza, with an incredible party hosted at a club in Sant Antoni de Portmany. It's one of the longest-lasting festivals in Ibiza and has held the title of the 'best festival in Sant Antoni' for years.
Taking place at the Eden Ibiza club in the city, tickets to the event start at €25 for basic entrance. It's one of the city's most affordable nights, so take advantage. Tickets sell out fast, so be sure to get them while they're hot. Even with a ticket, you can expect to stand in a block-long queue to get into the event.
The event has been hosted at other iconic Ibiza clubs in the past but has now made its home at Eden Ibiza. The event is held every Friday night during the summer season for around 20 weeks. However, if you're looking for the main event, the opening party takes place towards the end of April and is a blow-out event that brings the season with style.
Among others, you can expect to see artists like Darius Syrossian, Hannah Wants, Mambo Brothers, Riva Starr, Sam Divine, and Low Steppa play live at this weekly festival in Ibiza. Check out the summer schedule ahead of time and add this one to your weekend club route!
Where to Stay:
Nestled under the olive groves just north of Sant Antoni, this cozy home is within walking distance of stunning beaches and just a short drive from the town center. The hacienda-style home has two bedrooms, a full kitchen, and a sunny terrace to enjoy meals.
Have you sorted your accommodation yet?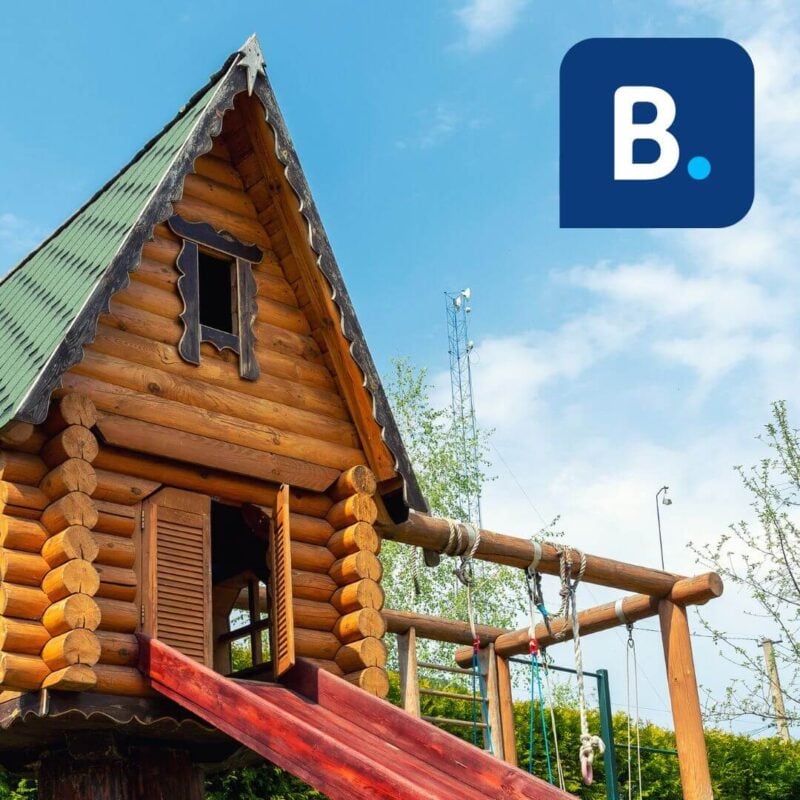 Get 15% OFF when you book through our link — and support the site you love so dearly 😉
Booking.com is quickly becoming our go-to for accommodation. From cheap hostels to stylish homestays and nice hotels, they've got it all!
View on Booking.com
When: April / May
Where: Lio Ibiza, Ibiza Town Center
Another one of Ibiza's main season openers, the Lovin' Ibiza Festival, is held in mid-April at Lio Ibiza, an exclusive nightclub in the heart of the town center.
The event runs from 8 pm until 6 am featuring well-known international DJs and artists like Neverdogs, Francisco Allendes, Tower, and Micheal Sanches. With techno and electronic dance music at its core, you can expect only the best in terms of lighting production, sound quality, and overall production at this rave.
Entrance to the event is affordable compared to other Ibiza nightclubs, costing just €30 for a ticket. The current venue, Lio Ibiza, is managed and overseen by the iconic PACHA party group, known worldwide to put on an incredible show. So, get ready for a big night!
Attendees must be over 18 to enter the venue, like all clubs on the island that serve alcohol.
Where to Stay:
For a taste of home on this vacation island, rent out this one-bedroom apartment in the heart of Ibiza Town. This duplex apartment features open-space living areas and unbeatable ocean views. It's decorated using modern and clean interiors, bound to make you feel relaxed from the get-go.
When: May
Where: Ibiza Rocks Hotel, Sant Antoni de Portmany
Once a year during May, the world's most impressive drag artists flock to the Ibiza Rocks Hotel in Sant Antoni for a drag show you won't forget. This vibrant festival in Ibiza is presented by Klub Kids and runs over a weekend in May.
Attracting famous drag artists and musicians, including Willam, Jujubee, Detox, Inti, and Choriza May, to the stage, you can expect all the color, glitter, features, and flamboyance characteristic of any impressive drag event.
The venue, being a hotel itself, offers discounted accommodation for those with tickets to the festival. Reserve your spot with a €100 deposit for tickets to the two-day festival and three nights of accommodation at the Ibiza Rocks Hotel.
These two days of ultimate drag take place at the hotel's pool area, for nine hours of absolute mayhem each day. You can expect top-quality drag performances, live entertainment, music concerts, and DJ sets from the world's top drag artists. During the festival, there is also a drag market, food and drink vendors available, artist merchandise for sale, and meet-and-greet sessions with your favorite drag artists.
Where to Stay:
Just inland of Sant Antoni, this luxurious Villa Sa Rota sits in an exclusive neighborhood just five minutes from Playa de Cala Salada beach. Set on a hill above the town, the four-bedroom villa boasts stunning views of Sant Antoni and the ocean from the pool deck.
Festa de Maig, Santa Eulalia
When: May
Where: Santa Eulalia des Riu
As the weather gets warmer and the streets busier, Fiesta de Maig is celebrated to welcome the spring months to the island of Ibiza. Also known as Spring Festival, the town of Santa Eulalia (just a few miles north of Ibiza Town Center) comes to life with floral art and an annual procession, attracting people from across the island to join in on the festivities.
Held on the first Sunday of May, you can expect everything from a traditional carnival at this festival in Ibiza. The streets are decorated with flowers and flags; people dance in the streets, and fireworks are let off into the night sky.
The main parade is one of the most interesting cultural aspects of the festival, with locals dressed head to toe in elaborate traditional costumes leading their horse-drawn carriages through the cobblestone streets.
Some other activities include children's circus and inflatable workshops, a motor parade of vintage cars and motorbikes on the island, a floral exhibition, an aerial dance performance, and open museum days.
One of the most colorful festivals on the island, this event is free to attend for tourists and locals. It's also one of the most aesthetically pleasing celebrations, with plenty of flowers and fireworks to light up your social media pages.
Where to Stay:
This chic apartment is set in the hustle and bustle of the small town, overlooking uninterrupted ocean views from the balcony. It has one bedroom and a spacious living area with a full kitchen and workspace for those who need it, located in Santa Eularia.
Is This the Best Daypack EVER???
Nit de Sant Joan
When: June
Where: Sant Joan de Labritja
Translated to the Night of Saint Joan, this festival takes place on Midsummer evening on the 24th of June each year. Bonfires are lit across the island, where locals and tourists gather to dance, eat, drink, sing, and enjoy each other's company.
Although celebrated across Spain and the island of Ibiza, the most impressive event occurs at Sant Joan de Labritja. The beaches of Sant Joan are crowded with activity during this Ibiza festival, as the traditional 'els nou foguerons' (the nine bonfires) are lit in the sand.
Don't try this at home – but one of the main cultural traditions is to jump over the bonfires to celebrate the summer solstice. A much safer tradition, some even throw things into the fire that represent something you no longer want or need in your life. Whether you throw in an object or a piece of paper representing something, this is a great way to let go of the bad and give way to the new.
Other than jumping over bonfires and burning memories, locals also eat fried 'bunyols,' which are similar to doughnuts, and sip on 'vi pages,' a locally fermented wine.
Where to Stay:
Spread out across this gorgeous 300-year-old finca (Can Julia Ibiza) near San Joan and San Lorenzo for a fun holiday with friends or family. The home is surrounded by forestry and has a beautiful pool terrace. The interiors are just as impressive, with wooden beam ceilings and stone features.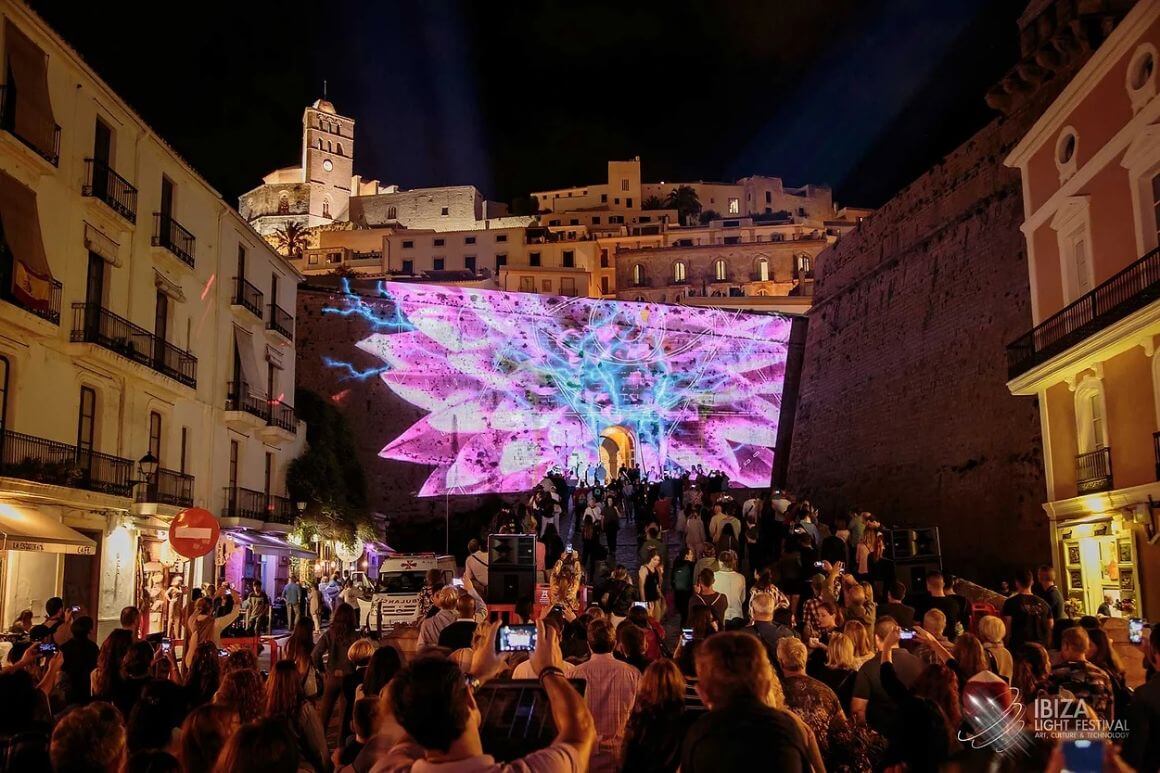 When: October
Where: Ibiza Town Center
Over a weekend in October, as the island starts to settle down and prepare for its (mild) winter months, the town of Ibiza comes alive with light and color at the annual Ibiza Light Festival.
The festival takes place over two days and celebrates all things art, culture, and technology. During the weekend, Dalt Vila, the town's Old Center, and its port and marina are illuminated with light projections, musical performances, and video and live dance performances for an event you won't forget.
You'll see the old Spanish city in an entirely different light – pun intended – as major plazas, iconic monuments, and historic buildings come to life with interactive and 3D images projected using high-tech imagery.
Some of the world's top lighting and sound technicians and artists contribute to the festival in Ibiza, using incredible mapping technology to create some of the most unique moving artworks you'll ever see.
Of course, the festival attracts more than just light and art; many hotels, restaurants, and art galleries join in the festivities by offering discounts and special menus.
Where to Stay:
Between parties and sunning yourself at the beach, this gorgeous boutique hotel, Can Jaume by Ocean Drive in the countryside just outside the city, is a great spot to call home. The hotel is beautifully designed with trendy interiors and features a stunning outdoor terrace with a pool and day beds.
Final Thoughts
It's no secret – Ibiza is a hotspot for party animals, hosting some of the most extravagant club celebrations and opening festivities worldwide. But this small Spanish island nation is home to so much more than just clubs and expensive bottles of champagne.
With a bustling religious scene and colorful culture, you can only imagine the spectacles Ibiza puts on when it comes to festivals and celebrations. If there's one way to experience the island's authenticity, it would be to attend a local festival in Ibiza.
If I had to choose one festival to attend, I would jump at the opportunity to spectate the Rúas de Carnaval. Overtaking the town with color, glitter, and feathers, this event really is a treat for the senses in every way.
ALWAYS sort out your backpacker insurance before your trip. There's plenty to choose from in that department, but a good place to start is Safety Wing.
They offer month-to-month payments, no lock-in contracts, and require absolutely no itineraries: that's the exact kind of insurance long-term travellers and digital nomads need.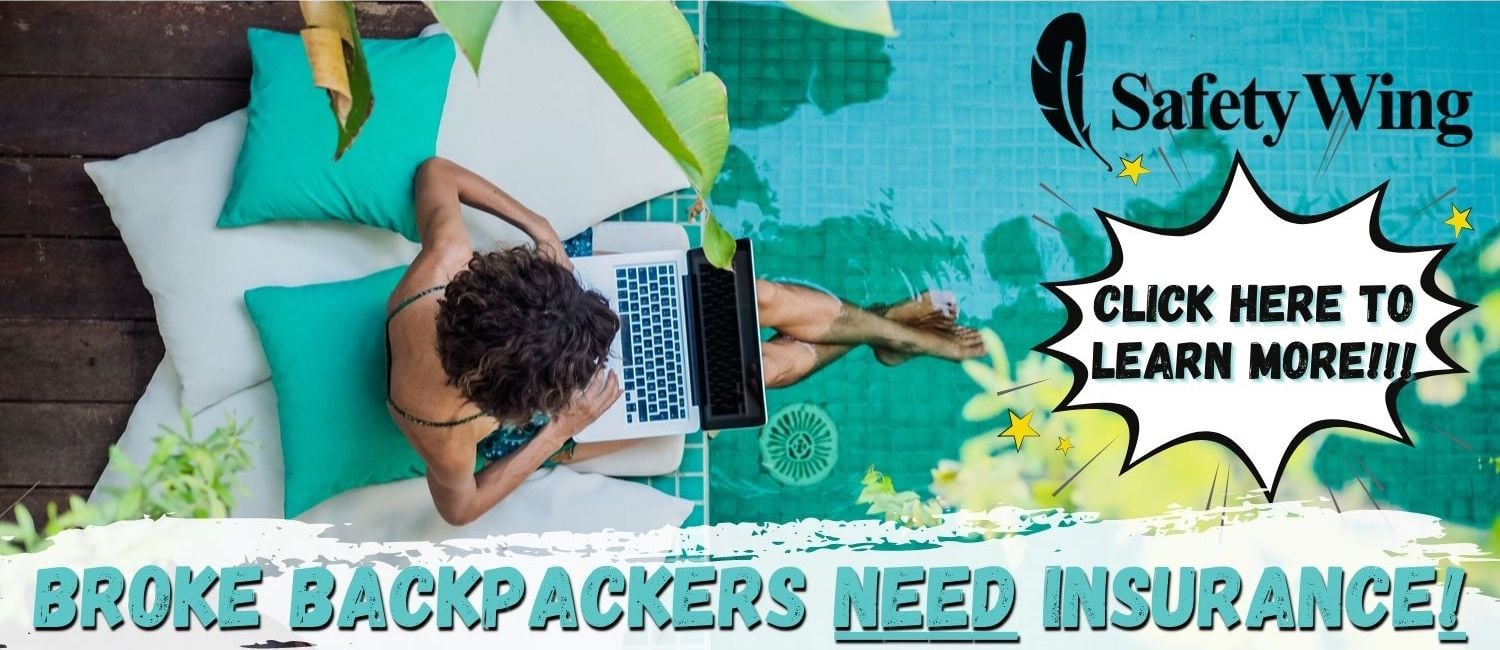 SafetyWing is cheap, easy, and admin-free: just sign up lickety-split so you can get back to it!
Click the button below to learn more about SafetyWing's setup or read our insider review for the full tasty scoop.
---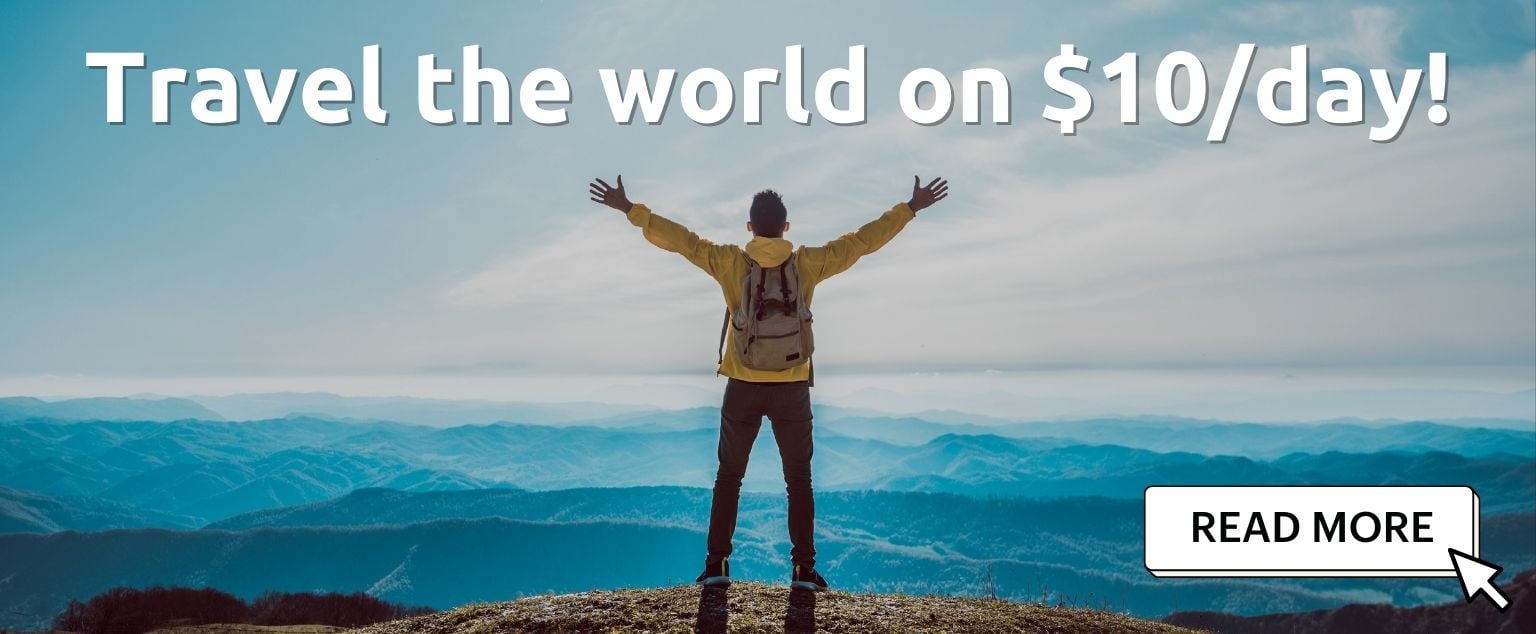 And for transparency's sake, please know that some of the links in our content are affiliate links. That means that if you book your accommodation, buy your gear, or sort your insurance through our link, we earn a small commission (at no extra cost to you). That said, we only link to the gear we trust and never recommend services we don't believe are up to scratch. Again, thank you!