Ibiza is one of the best places to party in the world. 100%. This small Spanish island is where anybody who's anybody heads in the summer to dance the night away in the mega clubs and spend their days sunning themselves on the beach.
But… with all of the super yachts, stylish villas and star-studded parties, Ibiza isn't cheap. If you're travelling on a budget you might think that it's going to be hard to have a good time on the white isle.
Don't worry! We've got it all sorted with the best hostels in Ibiza that will keep the costs down, so you can spend more money out on the town instead of on accommodation.
From the best party hostel to the best cheap hostel in Ibiza, here comes our roundup…
Quick answer: The Best Hostels in Ibiza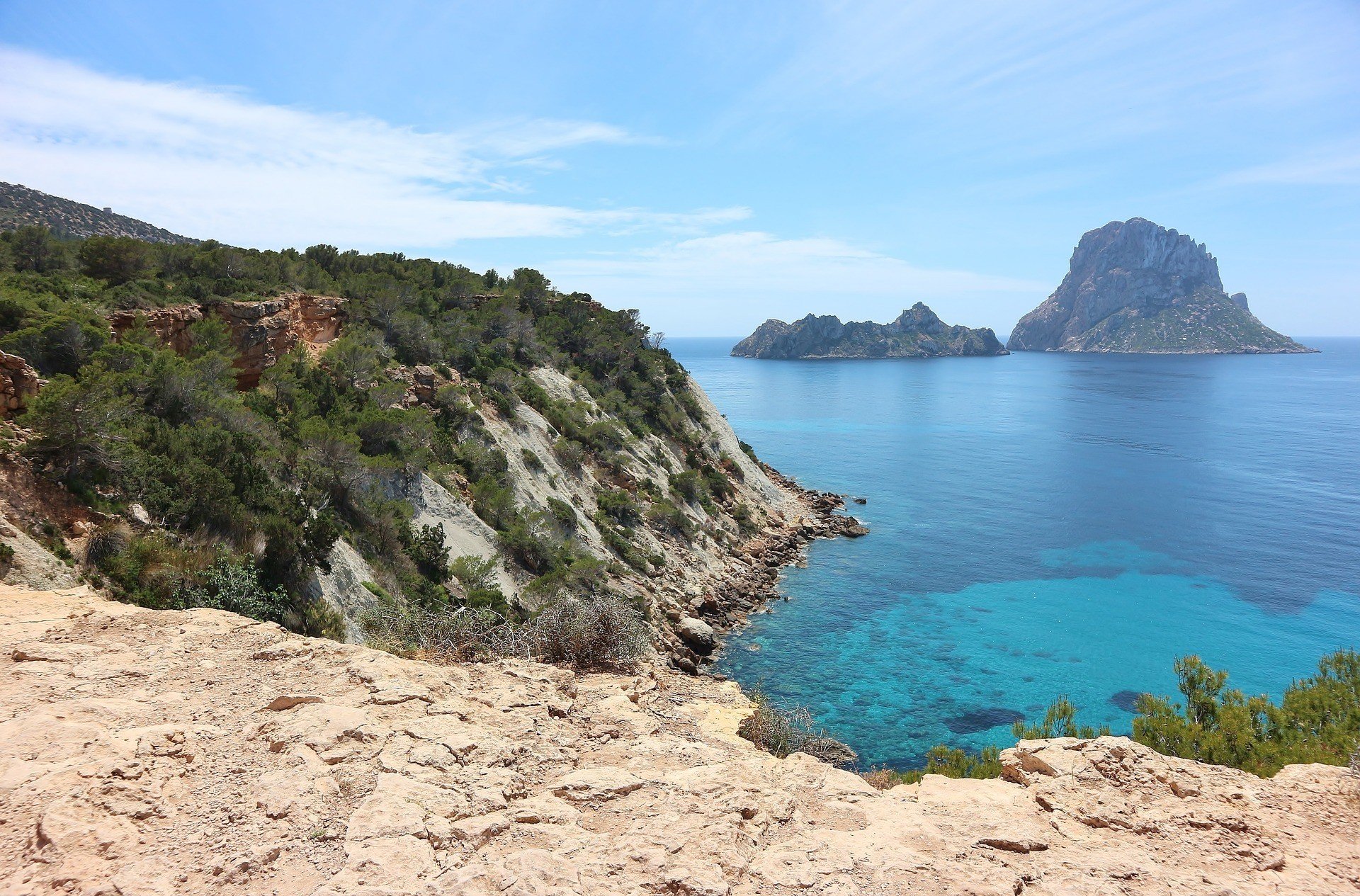 Best Hostels in Ibiza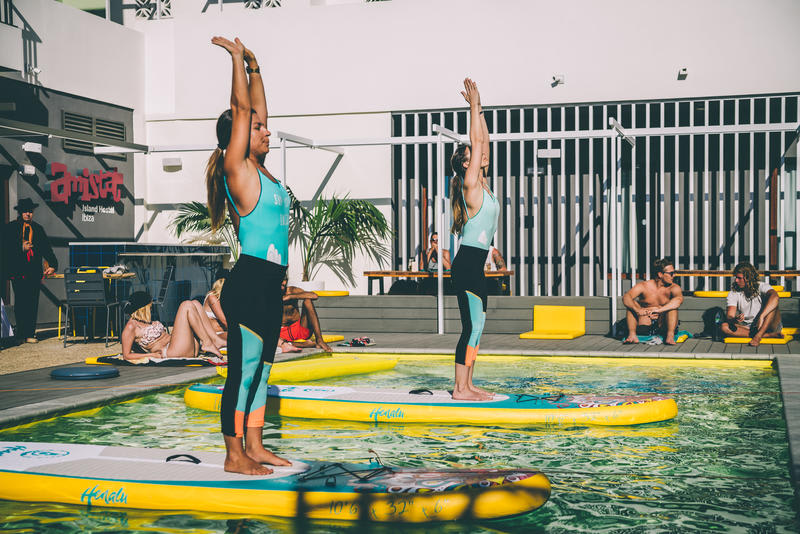 $$
Outdoor Swimming Pool
Communal Kitchen
Air Con
One of the top recommended hostels in the whole of Ibiza, this place has a lot going for it. It's got a chilled outdoor swimming pool and sunbathing terrace where you can hang out with your new mates, plus a clean shared kitchen where you can whip yourself up a hangover snack or two.
This is the best overall hostel in Ibiza for its funky design and fun atmosphere. Staying here feels like staying in a huge house with a load of friends. There are tours and activities arranged by the friendly staff – and with lockers and good security, you should always feel safe.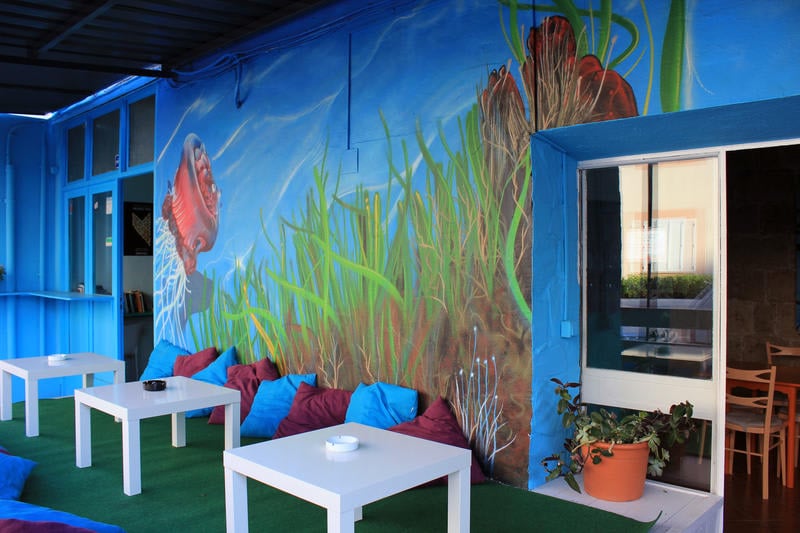 $
No Curfew
Free Breakfast
Close to Beach
Young, fun and with a whole load of rooms, this cool Ibiza hostel is a great choice for a budget stay on the white isle. The hostel is decorated with a brightly coloured underwater theme, which is rather… eye catching (think massive turtles painted on the side of the building) but the location is so super close to the beach that you can simply stroll there.
This place has to be the best cheap hostel in Ibiza, they even offer a free breakfast thrown in with the reasonable room rates, and for a famously expensive island that is totally a bonus. The clubs are just a short taxi ride away, and there is no curfew so you can rock up anytime day or night.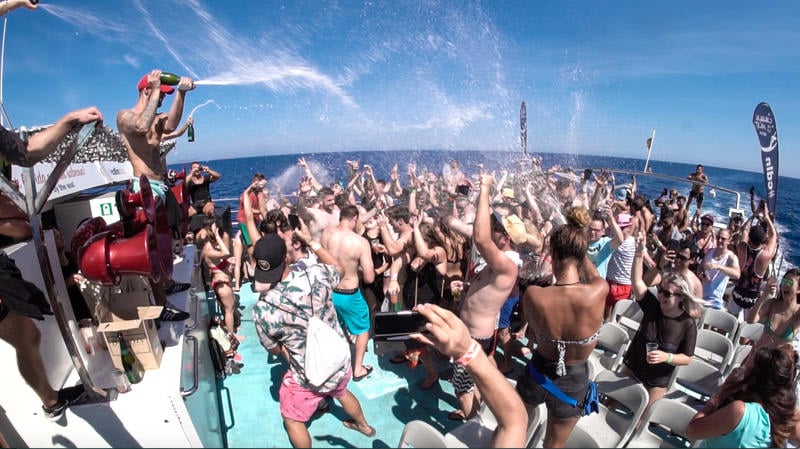 $
Free Alcohol
Beach Location
Free Breakfast
We all know that Ibiza is about partying so why not book yourself into the best party hostel in Ibiza and have the best time ever? This is the kind of hostel experience that you'll never forget. This Ibiza backpackers hostel is made up of tents set up along the beach, everything is clean and well looked after and there are facilities for you to use.
Ok – it's not gonna be a luxury place to stay but if you're looking for a cool Ibiza hostel and want to meet like-minded people who also want to spend their days jumping off cliffs and snorkelling, and nights drinking on the beach, then this is more than likely the place for you.
Things DO go missing sometimes…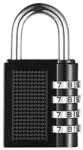 Psst! Heading to a hostel? Don't forget to pack a padlock! It's well worth having one so you can secure your locker and protect your stuff!
Best Budget Hotels in Ibiza
Ibiza is not the easiest island for budget travellers; with all of the super clubs and VIP parties, there's a whole lot of money going on. But, if you're looking for a top budget hotel to stay in during your trip to the party capital of the world, then look no further – we've got you covered.
Read on for our list of the best budget hotels in Ibiza so you can spend your money on fun things like going out and dancing the night away, and not wasting it all on an overpriced hotel room.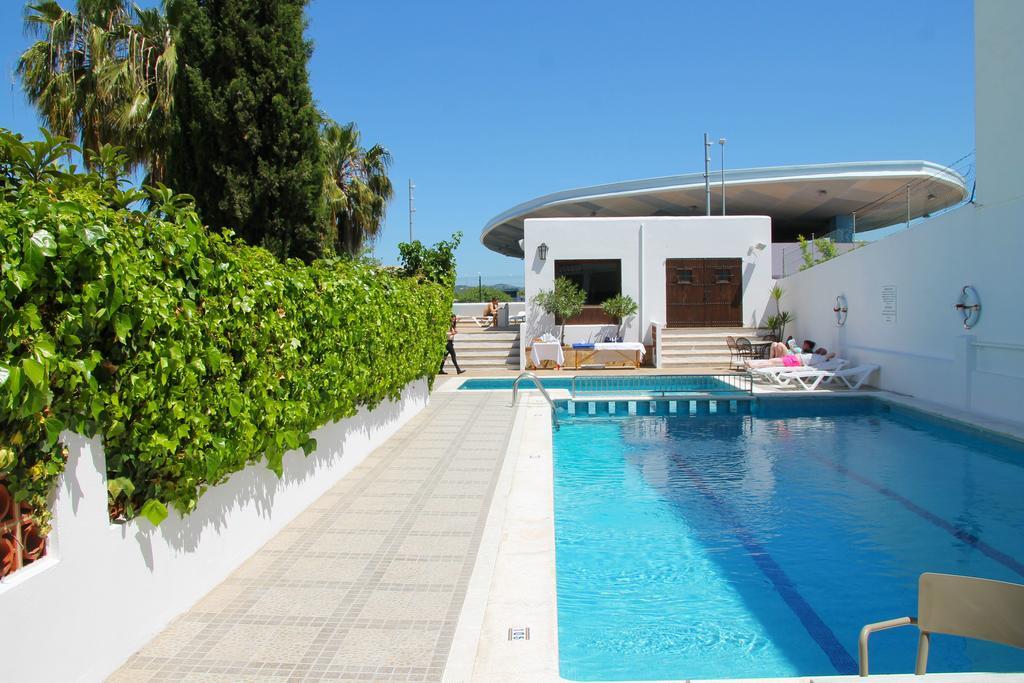 $$
Swimming Pool
Restaurant
Balcony
Set in the middle of San Antonio, right near to the harbour with all of its bars, shops and restaurants, Hostel Tarba is one of the best budget hotels in Ibiza. This place offers clean rooms, balconies and rooms with views of the pool – what more could you want for a place to sleep off your hangover?
The whole hotel is pretty chic and stylish, albeit with some questionable neon lighting choices. There's an in-house restaurant so you don't have to go too far to filly your tummy and the bus stop nearby will take you all over the island.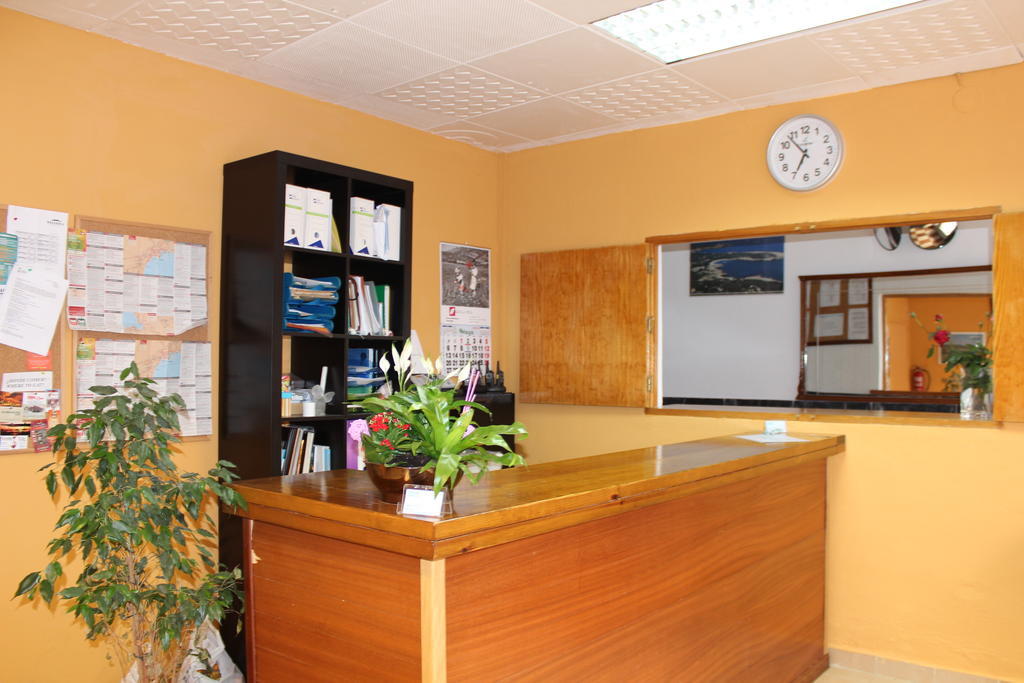 $
Outdoor patio
Close to public transport
Balconies
Basic and no frills, this cheap Ibiza hotel is a great budget choice. Located in Ibiza Town, it's close to lots of old, interesting sights that'll keep you entertained when you're not hitting the clubs. The rooms might be simple, and come with choice of shared or private bathroom.
This is one of the best budget hotels in Ibiza if you're looking for somewhere that's close to restaurants and bars, but also want to hop on the nearby ferry and explore other places too.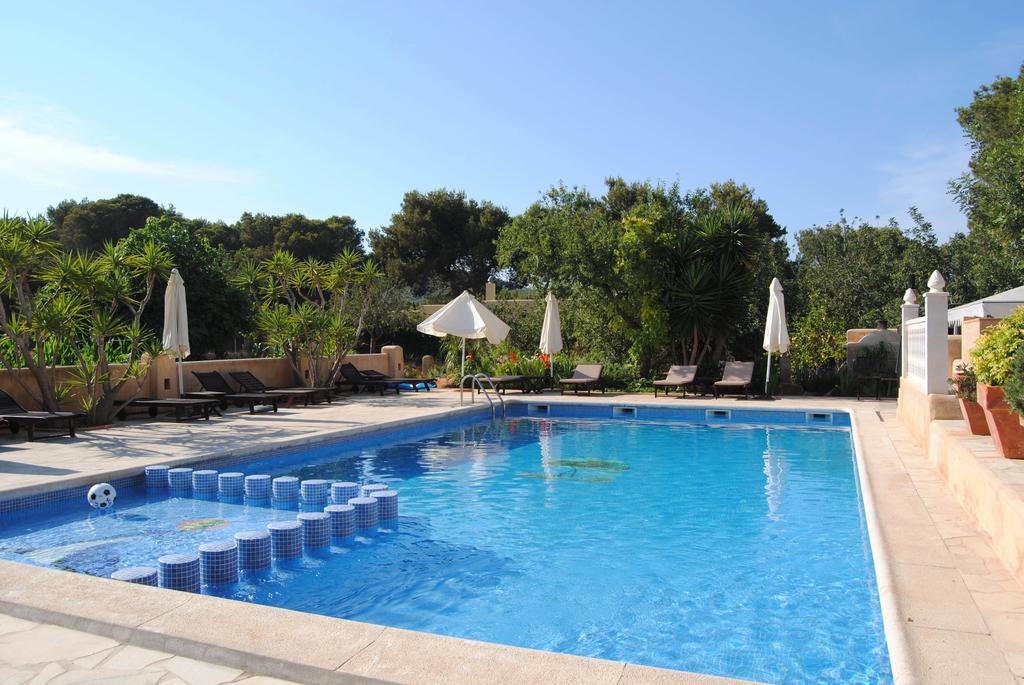 $$
Terrace
Close to Beach
Large Rooms
Chilled and tranquil, this is one of the best budget in hotels in Ibiza for people who want to see the rural side of the island. Far away from the madness of the mega clubs, this hotel offers cheap accommodation that's clean and stylish.
Situated close to an unspoiled beach and near the famous Hippie Market, you can sit on a sunlounger on the terrace, surrounded by the mountains and sip on a sangria or two. Sounds good to us.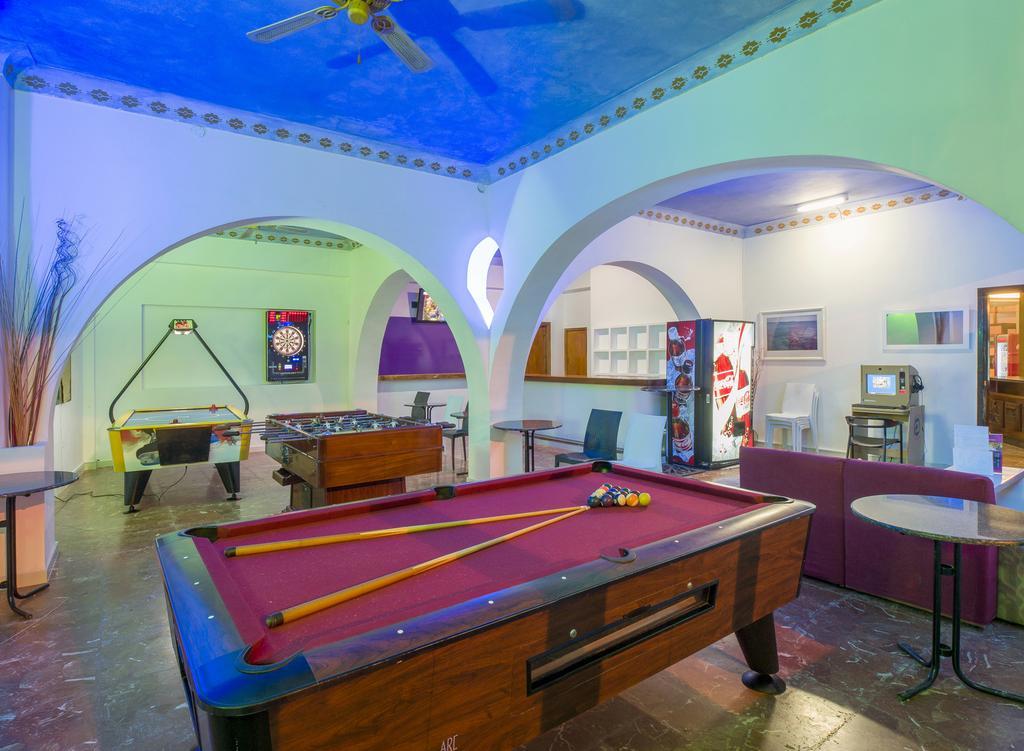 $
Restaurants
Games Room
Balconies
Based in San Antonio, this place is a great all round choice if you want to stay right in the middle of the action. Surrounded by bars and restaurants, the rooms are decorated in that simple, traditional Spanish style and come with balconies so you can sit and watch all the madness below.
The best thing out this top budget hotel in Ibiza is the really friendly staff who are always happy to help out, and importantly, really comfy beds which are ideal for recovering after a heavy night.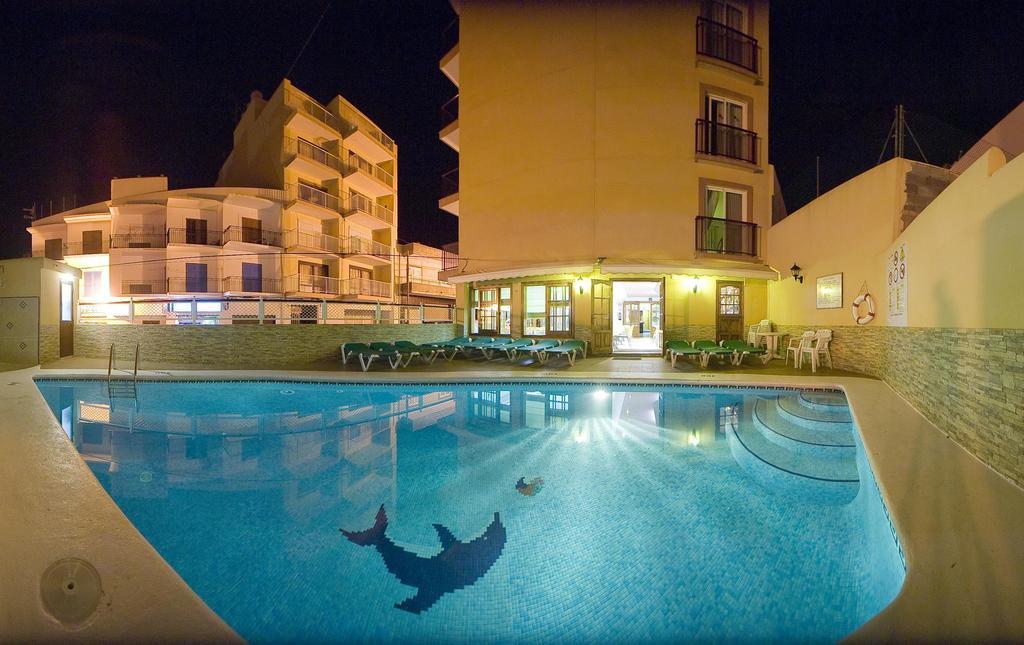 $
Aircon
Restaurant
Swimming Pool
Bright and colourful, this is a really good choice for a top budget hotel in Ibiza. You get a lot for your money with this place: an outdoor swimming pool with loungers, an onsite restaurant so you can eat your lunch pool side, plus a great location close to public transport.
A really good thing about this hotel is that, even though it gets rowdy San Antonio, it's situated in a quieter part of town so you can still hit up the bars and clubs but get a good night's sleep as well.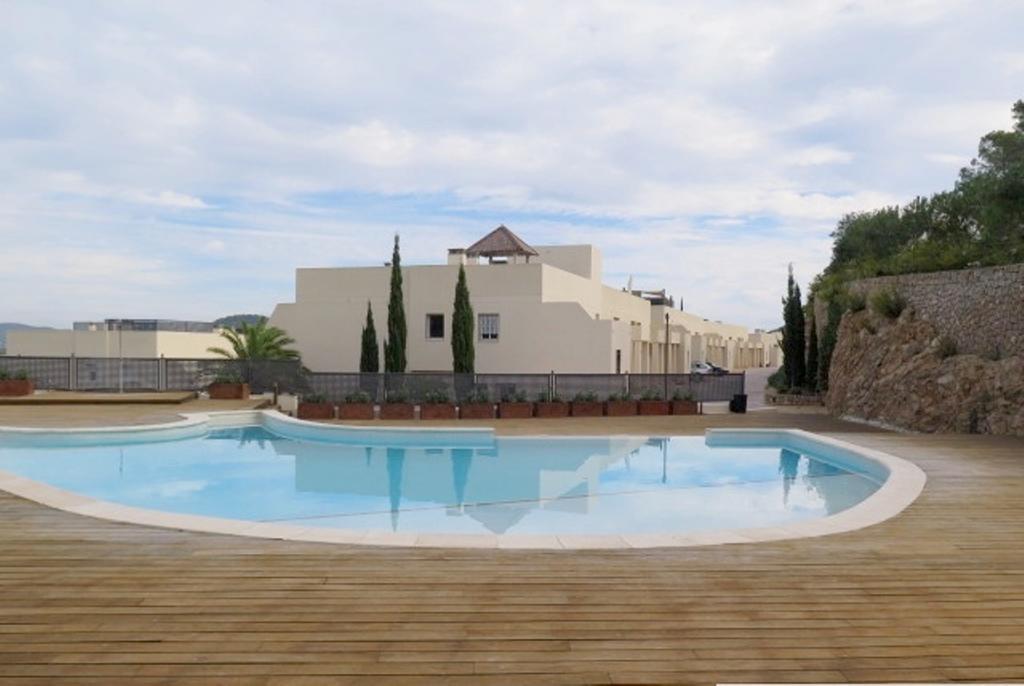 $$
Outdoor Pool
Free Breakfast
Mountain Views
Like a slice of Ibiza luxury, staying in this recommended budget hotel in Ibiza feels like you're chilling at a luxury villa in the mountains. A newly built outdoor pool is perfect for a refreshing swim whilst the surrounding mountains are properly beautiful.
The hotel is more like staying in a local home, but with breakfast included in the price (yes please), and a fun, welcoming atmosphere, if you don't mind being far away from all of the tourist sights, this really could be the spot for you.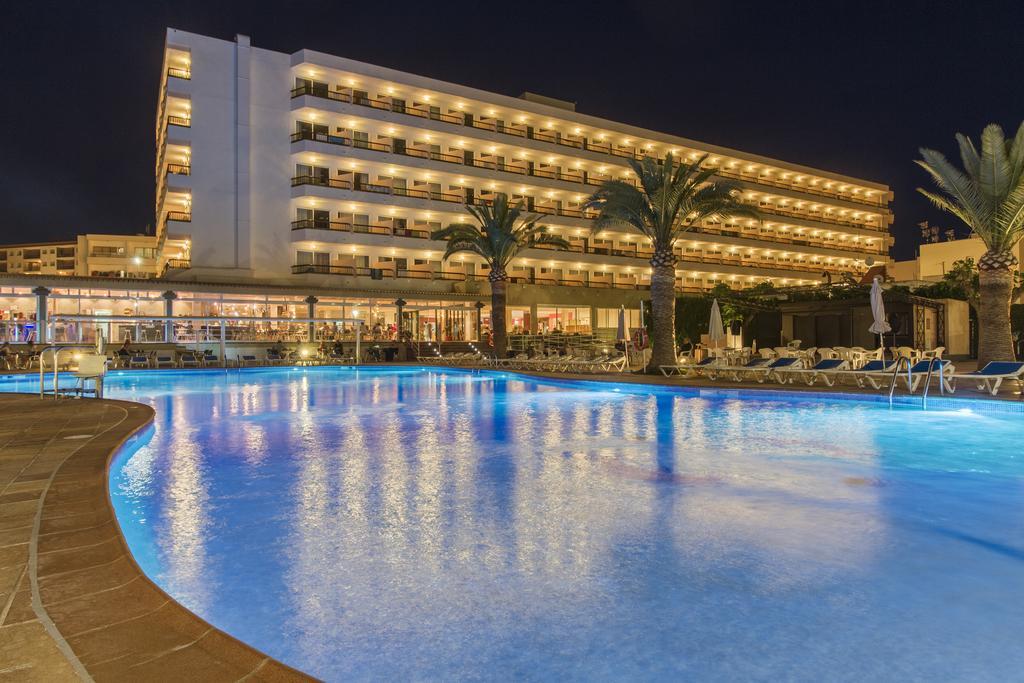 $$$
Outdoor Pool
Free Breakfast
Close to Beach
Looking for a little more for your money? Well, this hotel is Es Canar packs a lot in. There's a massive pool and plenty of sunbeds for everyone – and views of the surrounding mountains. The hotel restaurants serve up a decent free breakfast in the mornings – always a treat.
The nearby beach is a two min walk away, and while the clubs are a twenty min taxi ride from this place, this is one of the best budget hotels for size and convenience. It's also a solid choice if you're travelling with children as there are activities and loads of other things to do in the surrounding area for families.
The BEST Travel Backpack?!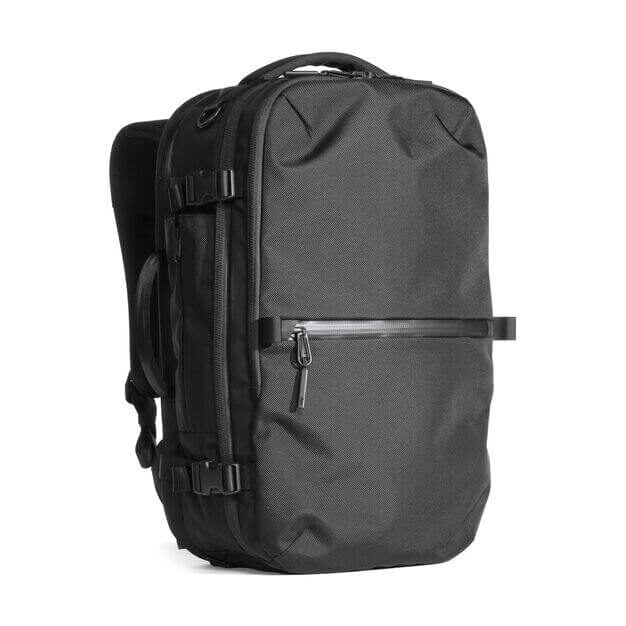 Pssssst! Not picked the perfect travel backpack yet? The Broke Backpacker team has tried out over thirty backpacks this year! Our favourite travel backpack is the Aer Travel Pack 2.
View on AER
What to Pack for your Ibiza Hostel
Pants, socks, underwear… Here are some other items you might not have thought to pack.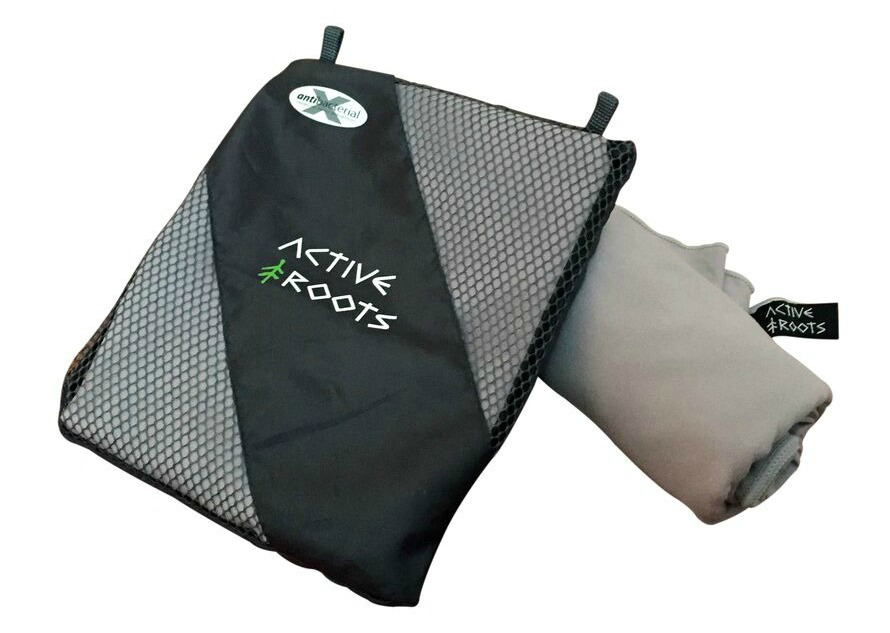 1. Active Roots Microfiber Towel: Having your own towel is a must when traveling since most hostels don't provide them. Plus as a backpacker, use of a towel will extend further than just showers, it's a minimalist yoga towel and a great beach blanket/towel combo! The Active Roots Microfiber Towel is really the best solution for backpacking.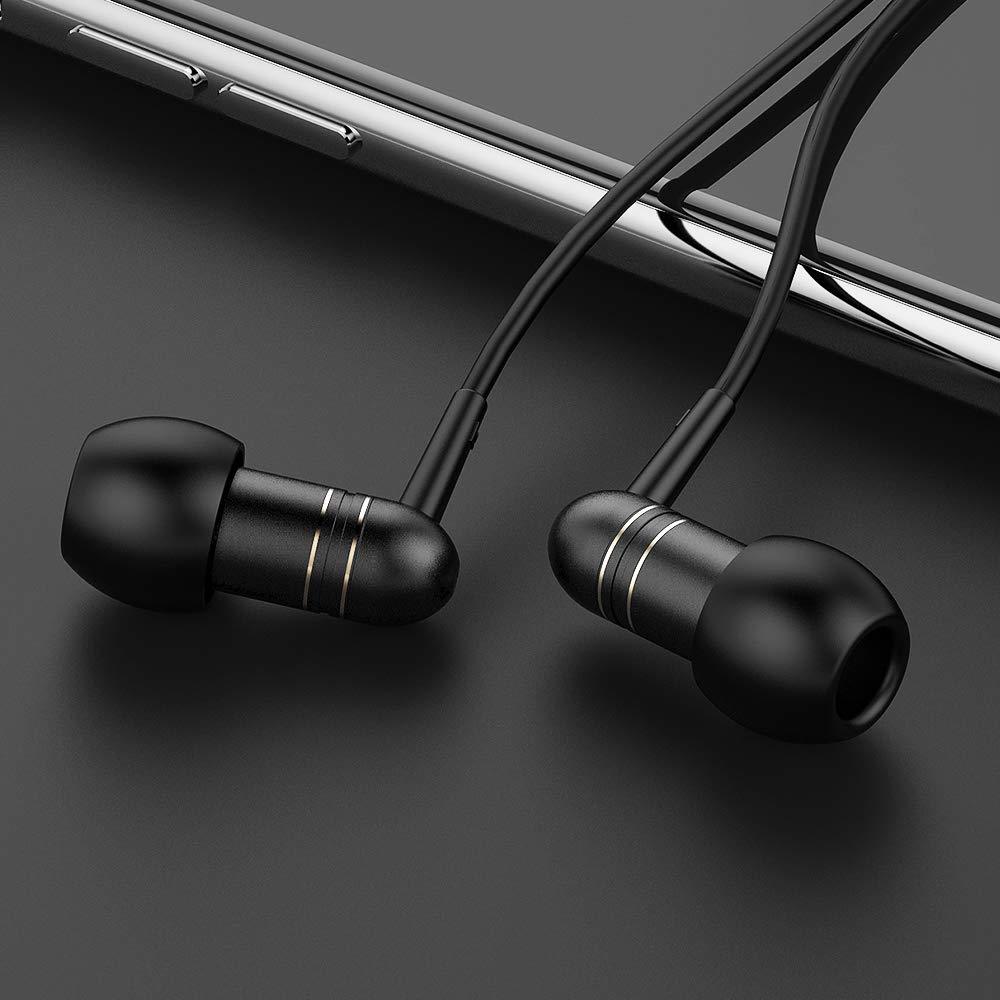 2. Noise-Cancelling Earbuds: You'll have some pretty sorry roommates – it happens from time to time. These noise-canceling earbuds help mitigate the damage. The comfortable and ergonomic design won't hurt your ears while sleeping no matter how long you keep them in. Increase the quality of your sleep by listening to some relaxing music at night or just enjoy the silence.
3. Power Bank: Everyone knows the mini heart attack when your phone is about to run out of power. Surviving long bus rides without charging stations can be agonizing, which is why every backpacker should have this Anker Power Bank. You can charge your phone up to 5 times, or plug in two devices simultaneously. With high-speed charging and enough power to keep you going for days, you can conquer even the biggest adventures without a problem.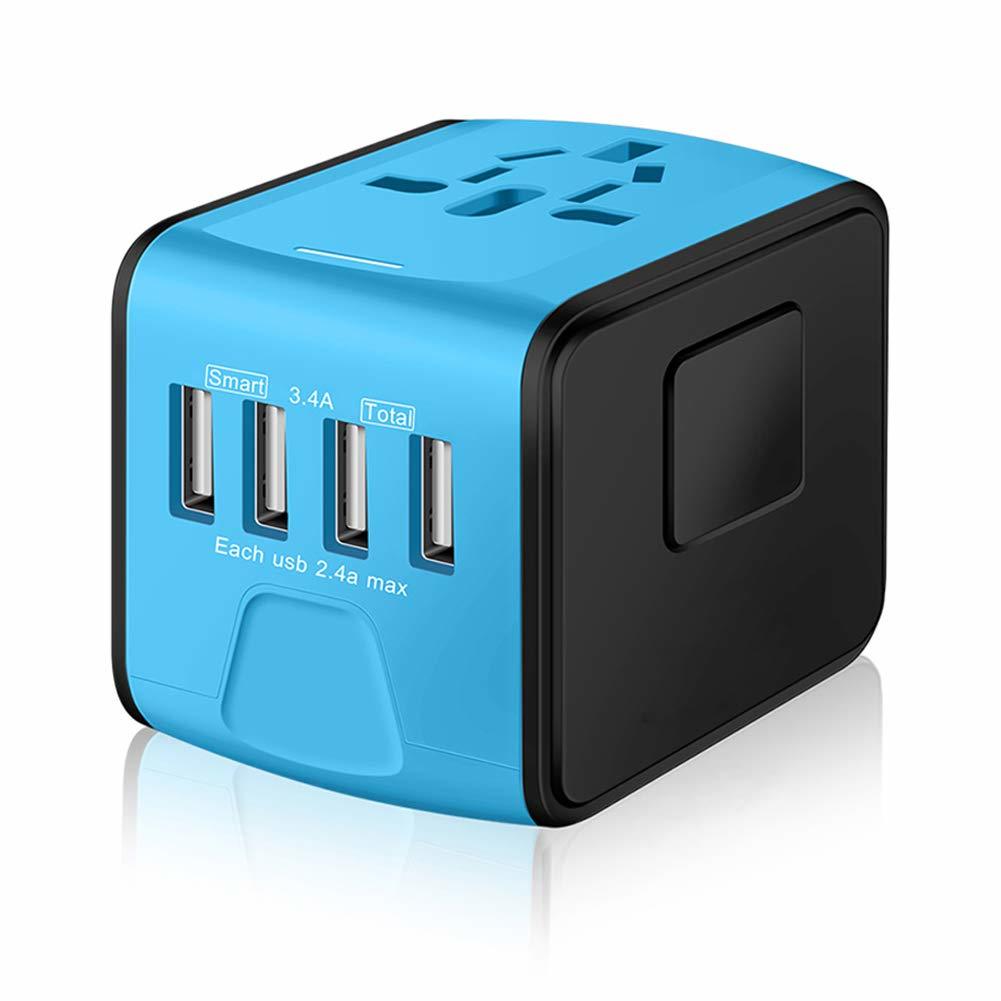 4. Universal Travel Adapter: Not every country has the same electrical plug style, so carry along a universal travel adapter. You'll want one that covers varying voltage levels, has protection from power surges, a fried laptop is not fun, and enough ports so you don't have to spend all day individually charging your devices.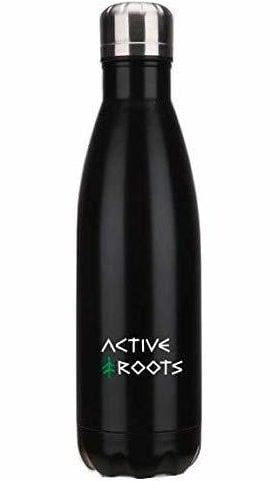 5. Active Roots Water Bottle: Hostels are increasingly meeting backpackers' demands for potable (drinkable) water. Now is better than ever to start traveling with a reusable water bottle! Aside from cutting down single-use plastic, The Active Roots stainless steel water bottle will also keep your favorite beverage hot or cold all day long and it's sized perfectly to fit an entire bottle of wine. 'Nuff said.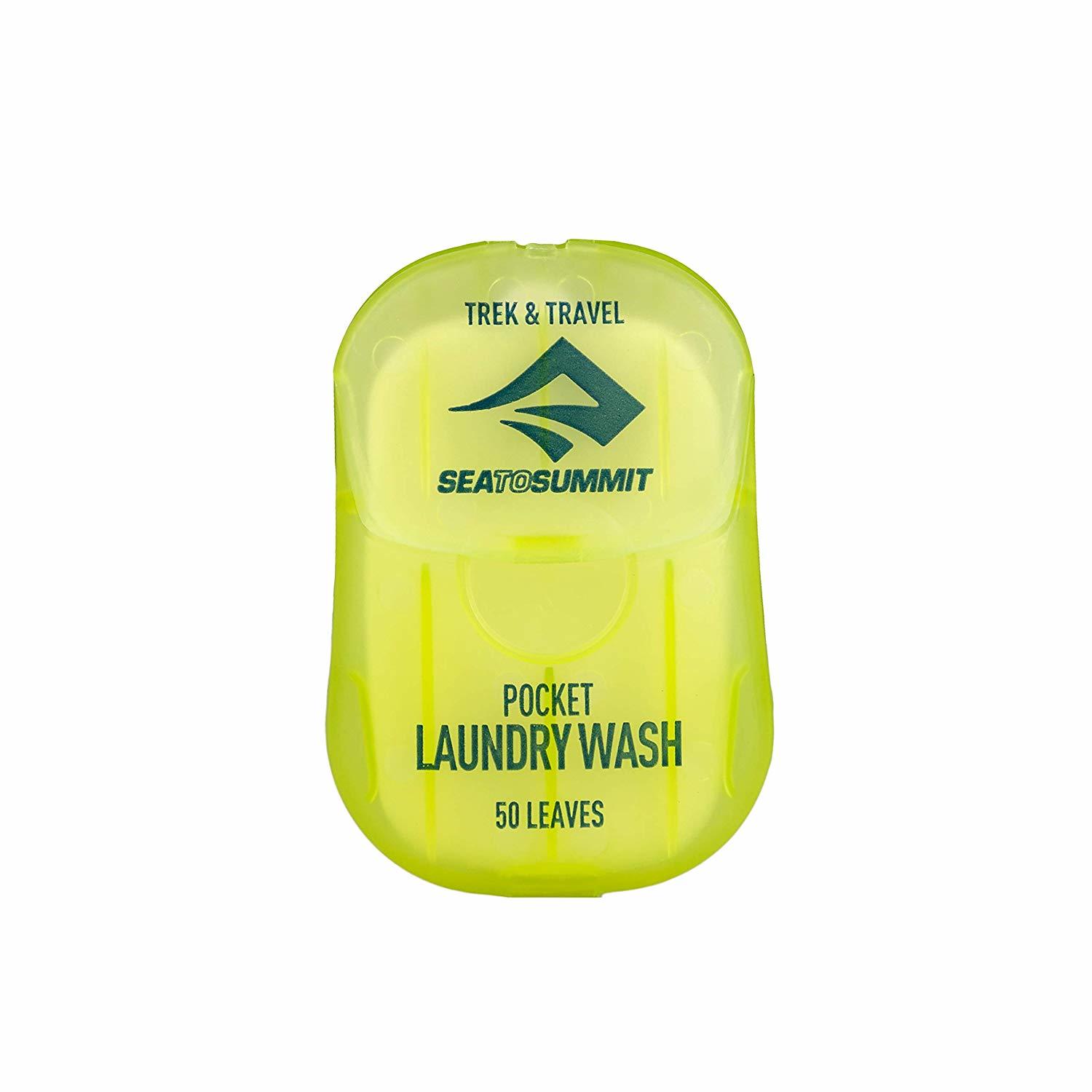 6. Sea to Summit Travel Soap: Soap can be very useful on long travels, but it's hard to carry around. It might get taken off you at the airport or leak in your backpack. This Sea to Summit Travel Soap is the perfect solution for every backpacker with a thought for hygiene. The dry soap is super handy, and it definitely won't leak (there's nothing to leak). One box contains 50 leaves of soap, making sure that you'll be clean, even on longer adventures.
Why you should travel to Ibiza
There you have it. The best hostels in Ibiza that'll suit your budget, plus a selection of the best budget hotels in Ibiza so you won't have to be counting the pennies when you're hitting the clubs. Whether you're going to Ibiza for a weekend or the whole season, it will be wild ride.
Some of the hostels are practically on the beach, whilst some of the budget hotels in Ibiza are in the middle of the action, and then there's a few further out in the countryside so you can spend some time unwinding in the mountains.
And if you're still having a hard time trying to pick the right hostel or budget hotel to suit you, why not just go for our best overall hostel in Ibiza: Amistat Island Hostel Ibiza…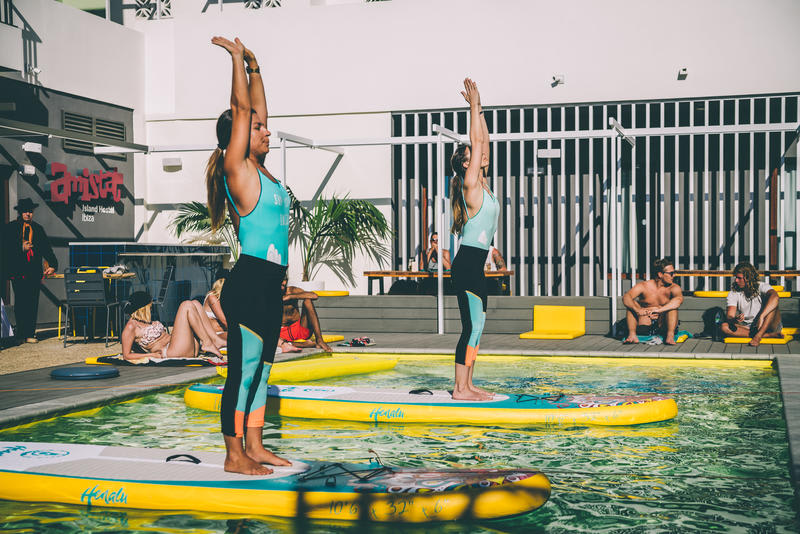 … Then all you have to worry about is having the best holiday in the sunshine!
Travel Safety Tips for Ibiza
And don't forget Travel Insurance! We've put together a roundup of Travel Insurance for backpackers – check it out here, or if you're low on time, get a quote from World Nomads, our favorite travel insurance provider.
Getting an estimate from World Nomads is simple – just click the button or image below, fill out the necessary info, and you're on your way!

Over to you
By now I hope our epic guide to the best hostels in Ibiza has helped you choose the perfect hostel for your adventure!
If you think we've missed anything or have any further thoughts, hit us up in the comments!
"Find out how YOU can support the site. We work hard to put out the best backpacker resources on the web, for free! It's all about helping out our tribe of awesome backpacker readers [that's you!]. Please visit the link to find out how you can help keep the site going 🙂
For the sake of transparency, some of the links in our content are affiliate links. This means that if you book your accommodation, buy a book or sort your insurance, we earn a small commission at no extra cost to you. I only link to stuff I've actually used and never endorse products or services that are not up to scratch. Thanks for your support.