There's a lot to do in Spain! From football to food to Figueres (Salvador Dali's hometown) to Madrid to Moorish history; we couldn't even come close to listing all the perks. It's an awesome place to travel around and is A LOT more than just a super popular tourist destination.
Spain was once was perceived as a warzone though during the 90s – a place where car bombs were a regular occurrence and violent protests happened every weekend. With reignited political instability from separatist groups, some may be wondering "is Spain safe to travel to these days?"
That's why we've made this insider's guide to staying safe in Spain – to answers all of your questions. (Spoilers: there's good news about safety here.)
We'll be covering a whole load of topics with the aim of helping you travel smart through Spain We aim to tackle all the nitty gritty from whether it's safe to drive in Spain (or not), to the state of the healthcare in Spain, and just about everything in between.
So whether you're just embarking on a city break as a solo traveller and want to know if you'll be alright, or if you're wondering whether it's ok to drink the water in Spain – don't worry. Our epic guide is going to help you travel safely in Spain – and travel stress-free, too.

Unlock Our GREATEST Travel Secrets!
Sign up for our newsletter and get the best travel tips delivered right to your inbox.
How Safe is Spain? (Our take)
Tons of beaches, bountiful hiking opportunities, amazing food (did anyone mention tapas?), cool historic cities with churches and art galleries to explore and a bustling nightlife; visiting Spain is great.
And Spain is safe; REALLY safe.
It's popular with family holidaymakers as much as partygoers, young couples as much as retirees. There's honestly something for everyone.
But with all this tourism, there are still safety concerns in Spain.
There are pickpockets and scams in the cities and political unrest in Barcelona and the wider Catalan region. Spain has also had its fair share of tragedies – from bombings staged by former rebels to radical Islamist terrorists.
Then there's the danger of self-inflicted injury (or worse) when drunk. Getting swept out to sea or falling from a hotel balcony are things that happen in party hotspots.
Generally, however, even WITH these potential risks, Spain is very safe.
There is no such thing as a perfect safety guide, and this article is no different. The question of "Is Spain Safe?" will ALWAYS have a different answer depending on the parties involved. But this article is written for savvy travellers from the perspective of savvy travellers.
The information present in this safety guide was accurate at the time of writing, however, the world is a changeable place, now more than ever. Between the pandemic, ever-worsening cultural division, and a click-hungry media, it can be hard to maintain what is truth and what is sensationalism.
Here, you will find safety knowledge and advice for travelling Spain. It won't be down to the wire cutting edge info on the most current events, but it is layered in the expertise of veteran travellers. If you use our guide, do your own research, and practise common sense, you will have a safe trip to Spain.
If you see any outdated information in this guide, we would really appreciate it if you could reach out in the comments below. We strive to provide the most relevant travel information on the web and always appreciate input from our readers (nicely, please!). Otherwise, thanks for your ear and stay safe!
It's a wild world out there. But it's pretty damn special too. 🙂
Is Spain Safe to Visit? (The facts.)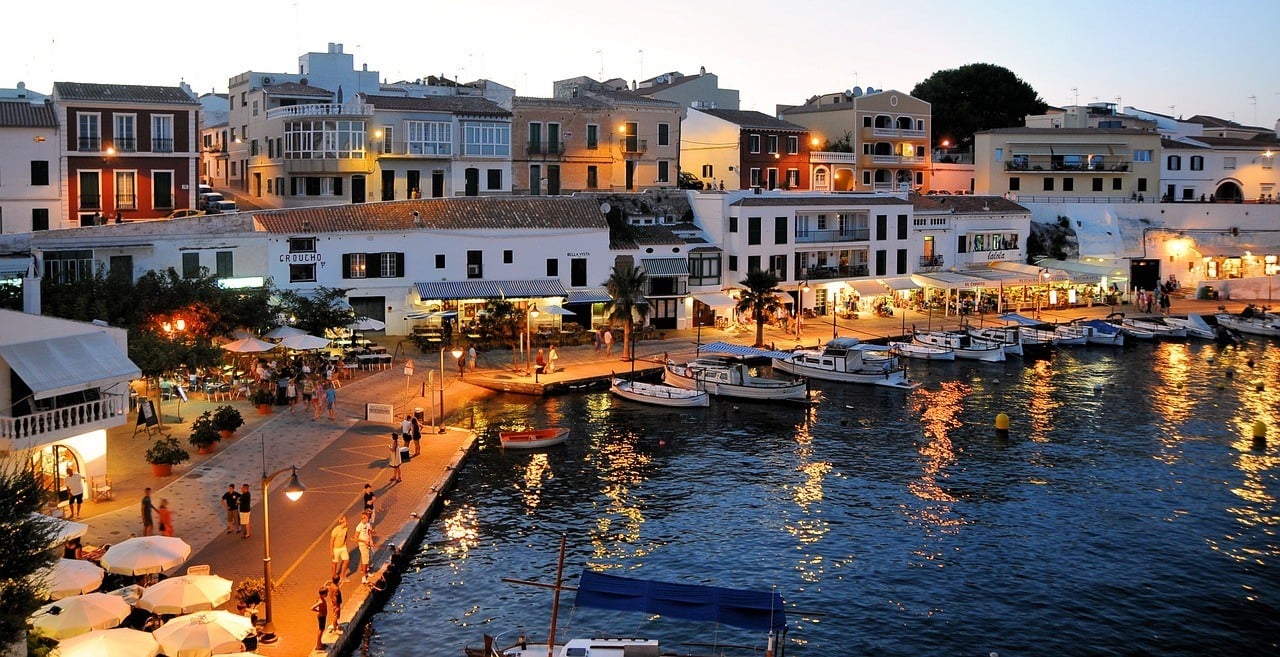 Yep, Spain is absolutely safe to visit.
Tourism is the third biggest sector after business and banking. In 2017 Spain was the 2nd most visited country in the world, racking up 82 million tourists. That's HUGE.
And a massive chunk of that number are British visitors, making up almost 19 million of the total.
Needless to say, Spain is accustomed to tourists and has been since the 1960s.
There is a whole load of things to do: festivals, theme parks, ski resorts, fluid transport systems; it's all here. Research even found that in 20 years, Spain is set to boast the longest life expectancy in the world overtaking Japan. When it comes to lifestyle, the Spanish have it right.
Violent crime is also VERY low, and Spain is one of Europe's safest countries for tourists.
Is it Safe to Visit Spain Right Now?
Even with increasing political tensions and tragic recent history, Spain is still very safe at the moment.
At the forefront is the Catalan Independence Movement, which is an event that everyone should read up on. While many may be imaging a repeat of the horrible violence of the Basque Revolution, this is not the same movement.
For the most part, Barcelona and Catalan are still open to foreigners. Catalonia is, in fact, Spain's most visited region and, more than ever, the locals are happy to show off their great culture. There ARE demonstrations on the horizon in Barcelona for the Catalan independence struggle and these can always take a turn for the worse. So we can see why there's cause for concern.
Since Spain is one of the major European powers, it is a target for terrorist activity, but no more than any other Western nation. Don't avoid a place just because there is a terrorist threat – that's how the terrorists win.
In the end, exercising caution in touristy places is the best way to make sure you stay safe in Spain. That, and staying away from political gatherings is a good way to avoid trouble.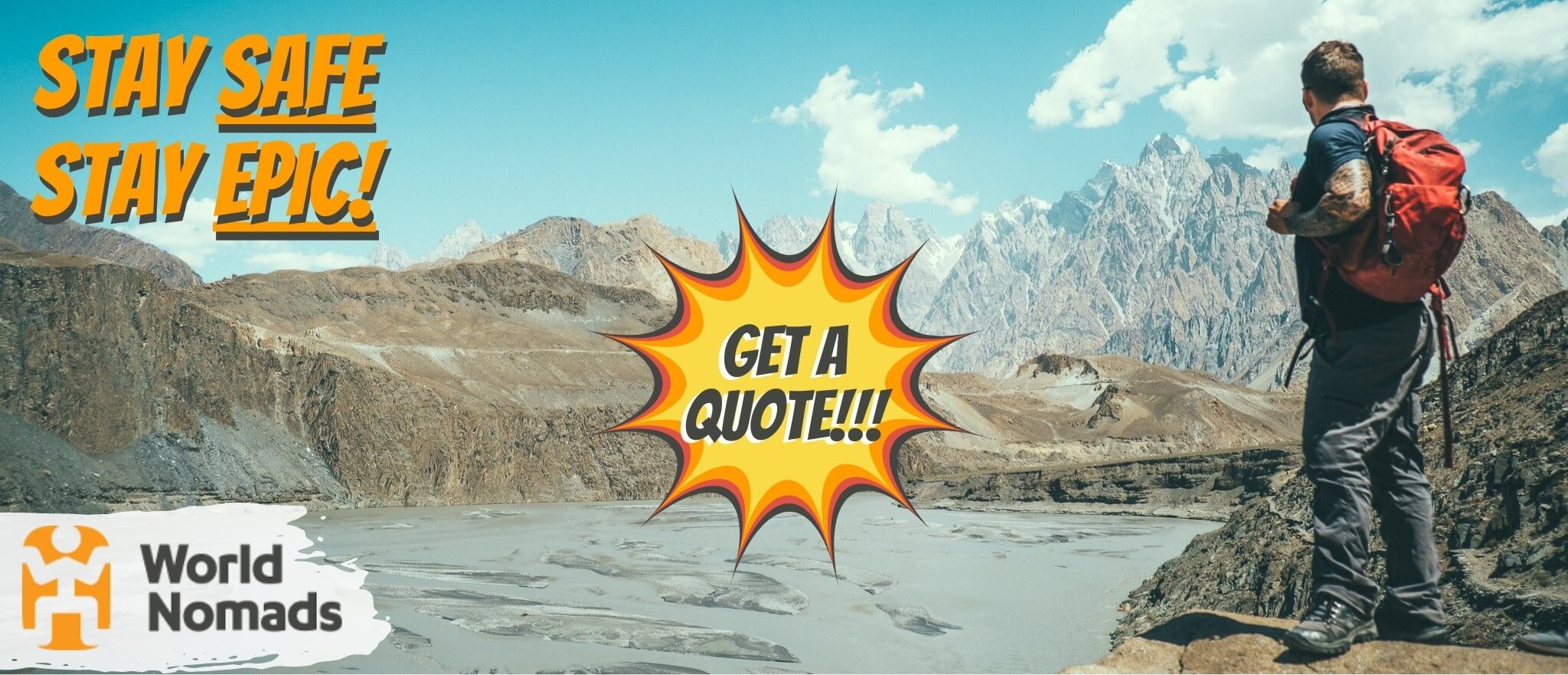 World Nomads' mission is to support and encourage travellers to explore their boundaries. They offer simple & flexible travel insurance, and safety advice to help you travel confidently.
They've been doing it since 2002 – protecting, connecting, and inspiring independent travellers just like you.
Get a quote below or read our in-depth review!
Whilst Spain is safe, crime can happen anywhere. If it's going to happen in Spain, it will MOST LIKELY occur in one of the cities, specifically in the most touristy areas.
So even though it's safe in Spain, here are some extra tips to help you travel intelligently through Spain, like an absolute pro.
Keep an eye on your bags – especially in touristed areas. Professional thieves operate here and tourists are often the target.
And keep your bags ON you at streetside restaurants – if it's by your feet, or hanging on your chair – boom. It'll be gone in seconds.
Scams are real – a variety of different and sometimes elaborate distraction techniques occur. Be wary of the old 'spilling sauce and the helpful bystander' technique, for example.
Watch out for bogus police officers – they'll ask to see your ID. (The real police don't do that.) The fake police then steal it.
Secure your hotel room – and put your valuables in the safe. Hotel rooms have been known to be targeted by thieves. Put some money in a security belt just in case.
Try to blend in – looking like a tourist = rich = gold dust for anyone looking for easy money.
Cover up – no, really. Some areas have laws against bare chests and bikinis in towns and even on the promenade. Granted, these areas aren't common, but the fines can be annoying.
Watch your bags (and passports) at airports – these have been known to disappear under people's noses.
Steer clear of ANY political demonstrations – police use heavy-handed force to disperse them.
Be wary of drugs – especially in party towns. Ibiza is definitely a place where this happens. It's still against the law and could land you in trouble.
Know where you can/can't drink – some areas have banned alcohol on the street and you'll be fined if you're caught. Research.
Careful of your drinks – drink spiking, by other partygoers, DOES happen. Keep an eye on it; don't put it down.
Be weary of shady tourists – not everyone has good intentions and often the Spaniards are there to bail you out.
Be super careful on the beach after drinking – drunk swimming always SEEMS like a good idea, but honestly: it really isn't. Hidden rocks, undercurrents, jellyfish; none of these are good.
And another thing… – sex, or any sexy behaviour, out in the open (such as on beaches) can get you fined. Make sure he/she is worth it.
Watch out on balconies – a fair bit of people have honestly died by falling from balconies. Just because you've been drinking, it doesn't mean you're invincible.
Spain gets HOT – sunstroke is REAL. Take a water bottle, stay hydrated, and get out of the sun when it's at its midday peak.
Oh and learn some of the local lingo – learning a bit of Spanish will help you get by.
Spain may have a little bit of an issue with petty theft, but this is in tourist areas. Tourists can avoid becoming a victim with common sense though, so this issue should be less intimidating.
However elsewhere, Spain is truly safe. There's not much violent crime, terrorist attacks are uncommon, and political protests are advertised clearly. When it comes to danger in Spain, honestly, it'll come down to YOU and how smart you are when travelling here.
Keeping your money safe in Spain
Pickpocketing and petty theft is an issue pretty much all over the world. How could it not be? It's a pretty easy way to make a quick bit of cash. And in countries where there are tons of tourists, thieves are bound to make a good living.
This is the case in Spain. Touristed areas and busy parts of cities and towns can be very well patrolled by thieves. If you're the victim of a robbery, believe us: it's MORE than annoying.
The best way to protect yourself against thieves? Simple solution: money belt.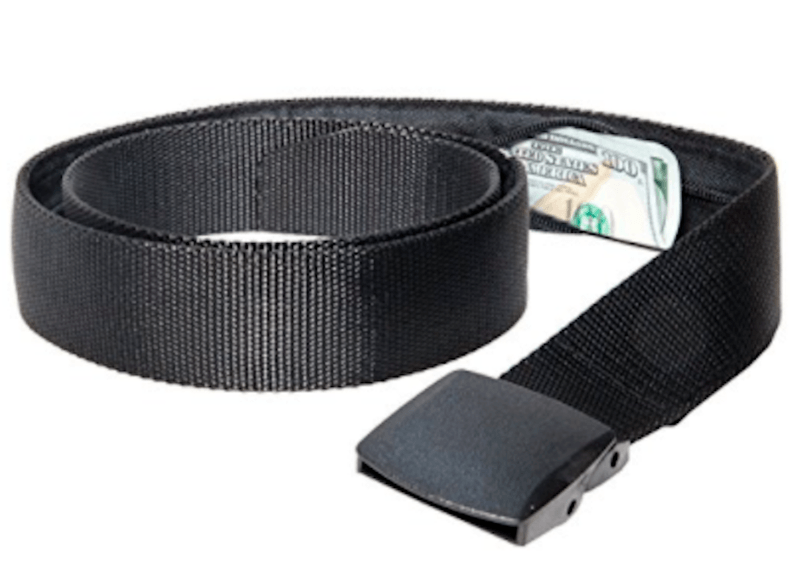 The Pacsafe Money Belt is our best bet. It's affordable, it looks and acts like a belt, and it's sturdy – what more could you ask for out of a money belt!
Everything from its affordability and durability all the way to how it actually looks like a belt; all of these things makes it our top choice.
Wearing one of these is really going to be the best way to stop pickpockets in their TRACKS. With nothing to steal in your pocket and no bag to dip, you'll be literally laughing while your stash of cash is safely tucked away. Even if something does happen and your room gets ransacked, you have the cash in your belt to fall back on. It's really a no-brainer.
If you need a little more room for your passport and other travel valuables, have a look at a full-size money belt that tucks under your clothes instead.
Solo travel – it's great. Doing everything on your own time, planning everything for your own sake, challenging yourself and pushing your boundaries, learning stuff about the world (and yourself); there are tons of pros to this method of travelling.
But there are cons as well. Being more of a target and the occasional loneliness are just a couple. (Real talk.) Luckily, Spain is safe to travel in alone. Even so, we've got a few tips to give all you potential solo travellers in Spain…
Don't get CRAZY wasted. It may be a well-known party destination but you should KNOW YOUR LIMITS when you're partying in Spain. Being completely drunk leads you to be less aware and that's when all the bad stuff is most likely to happen. We're not saying that you need to be a saint, but there's a big difference between enjoying a couple of drinks and being literally legless.
Learn a little bit of Spanish. A lot of people may speak English in tourist areas and in cities. Outside of that, it'll mainly be español. Not only will speaking some help you to get around and order food, but it will help you to actually make friends with locals. And that's always nice.
Speaking of which, find some travel buddies. This is best done at one of Spain's many hostels, but there are tons of fun hotels, B&Bs, and guesthouses to choose from as well. Great way not only to make some new mates but to keep safe (safety in numbers!) and get some new travel tips. Win-win-win.
Join a tour. You may think this makes you more of a tourist, but that's NOT the case. Your hostel will probably put on some sort of tour, whether it's a walking tour, a food tour or a fun pub crawl. You'll get to explore the local area, get to know the people you're staying with, and hopefully make some friends. Which is good because eating alone in Spain isn't fun!
Head off the beaten track. Unlike many countries, heading off the beaten in Spain isn't unsafe. If anything, it's safer. Sit in locals' bars and sip a beer, try some tapas, get chatting to some old folk, or young folk, and LEARN about the country you're in. Also, a great way to get rid of the solo travelling blues.
Don't rush and don't try to pack too much in. Spain has a slow pace of life that's pretty chilled out. Get involved in the siestas (mid-afternoon naps) and embrace the mañana philosophy (do it tomorrow). Getting burnout won't help you have fun on your trip anyway.
With that in mind, stuff shuts down during the afternoons, around 2-5pm. This is siesta time. Mainly this applies to anywhere outside ofSpain's busy tourist places. And forget trying to do much of anything on a Sunday. Go with the flow, but make sure you have some food.
Avoid the midday heat. We mentioned this, but honestly, it gets HOT. Seek shade and a cool drink.
Travelling solo anywhere in the world may come with its own rules and regulations, but in Spain, it's pretty dang safe, we're not going to lie. The main thing to remember is that you're on your own – learn to be comfortable with yourself and explore Spain on your own, taking time out when you need to. Make some friends when you're ready.
Is Spain safe for solo female travelers?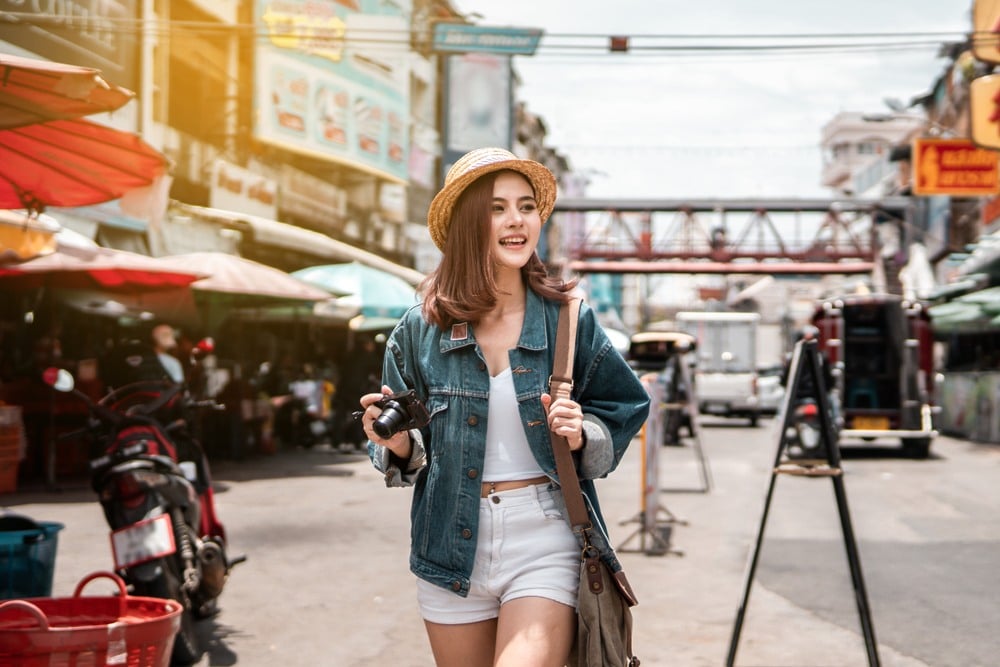 Solo travel is one thing, but solo female travel is another thing entirely. There are a whole lot of different things to worry about as a woman anywhere in the world.
But Spain is actually an AWESOME place to travel as a woman! More importantly, Spain is very safe for solo female travellers. The society can be quite traditional at times, sometimes even restrictive; but for visitors, these are not as much of an issue.
There are still things that girls are going to need to bear in mind. It's solo travel, after all, and solo travel as a FEMALE means more risks, no matter where they are. There are always more things you can be doing to keep yourself safe in Spain, so here are our thoughts…
Use your gut – trusting your instincts will help you keep out of trouble. One of these is walking around after dark. Does it feel sketchy? If so, it might well be sketchy. If in doubt when walking around at night, try to buddy up or get a taxi.
Speaking of which, check yourself into a good hostel, hotel or whatever. Read reviews and go somewhere that's going to be secure and suit the kind of vibe you want. No use booking yourself into an amazing hostel that's all about partying if YOU'RE not all about partying.
It may be easy to travel around by yourself, but booking yourself on a tour is a great option. It's a good way to learn about Spain but also a DECENT opportunity to get to know some fellow travellers. Taking a walking tour from your hostel is a good option too, since the people you meet may even become proper friends.
Hit up Facebook groups to find other solo female travellers. This is going to be a solid way to get tips not only WHAT to do to whilst you're travelling around Spain, but also tips for other countries and situations. Always good to share info.
Often the party in Spain goes on super late. Like, REALLY late. And it's often late at night when a) you might be the drunkest/tired and b) the weirdos will be hanging around. Make sure you know how you're getting home, or better yet buddy up and go with some new hostel friends.
Watch your drink when you're out. Drink spiking happens and quite often it will be other travellers and visitors who'll be the ones with bad intentions, so be careful. And don't take drinks from strangers.
Oh, and if you DO head out with a group of friends, try not to get split up from them. Easily done in a big nightclub, and it can be pretty stressful when you feel like you spend your whole night looking for a face you know. Or even when it comes to getting home and you HAD planned to go home together…
Don't be afraid to ask for help. This is a developed country in Europe and Spanish people are often really friendly. If you go up to someone asking for directions, or if you just want to get away from someone who seems dodgy, most likely you're going to get all the help you could possibly need.
Be careful of what you're wearing and aware of how other women are dressing. For instance, Ibiza outfits won't necessarily as appropriate for the backstreets of Seville. On a similar note, you WILL have to cover up at cathedrals and churches, so take a big scarf or shawl and wear a long skirt if you know you're going to one.
Topless sunbathing. Not only is this fine in tourist areas and on tourist beaches, but local ladies also do it too. It's fairly common, but more so on secluded beaches. Don't feel like you HAVE to, but if you're comfortable with it there's nothing holding you back.
Spain is safe for solo female travellers, as safe as any other destination in the world. You'll get to have a whole lot of fun eating, drinking, beaching, and sightseeing your way around this Iberian gem.
As with anything, trusting your feelings is going to play a big part in how safe you are. If a situation seems dodgy, get yourself outta there. If a street looks a bit too dark and too quiet, don't walk down it (even if it's a shortcut). Simple things like this help A LOT.
So you'll have to be cautious, but there's NOTHING about staying safe for women in Spain that's brand new. You're bound to have a blast in Spain!
Is Spain safe to travel for families?
For many Europeans, especially British and German people, Spain is THE original family holiday destination. Most likely it's many people's first experience of being abroad; that's no exaggeration.
Spain is MORE than equipped to handle you and your children and it goes without saying that Spain is safe for families.
Not only are there a LOAD of resorts just waiting to pamper you – complete with restaurants, pools, buffets, kids' clubs, and entertainment – but there are also a TON of friendly, family-run guesthouses too. And that's not even mentioning the water parks and theme parks that you'll find dotted around Spain as well.
Kids are super welcomed in Spanish society. They're up late with everyone else in the towns, playing in parks and playgrounds, and enjoying a late dinner, too.
Most restaurants and even bars will be family-friendly.
The thing is people do eat late. Restaurants don't even open for dinner until around 8 pm so be prepared with snacks.
In the daytime, the most you'll have to worry about is THE HEAT. It's hot, if we didn't mention that already (we did), and children are more susceptible than adults. Don't let your children play in the sun uncovered for too long. Sun cream and sun hats are a must.
Keeping hydrated is a top tip, too.
Is it safe to drive in Spain?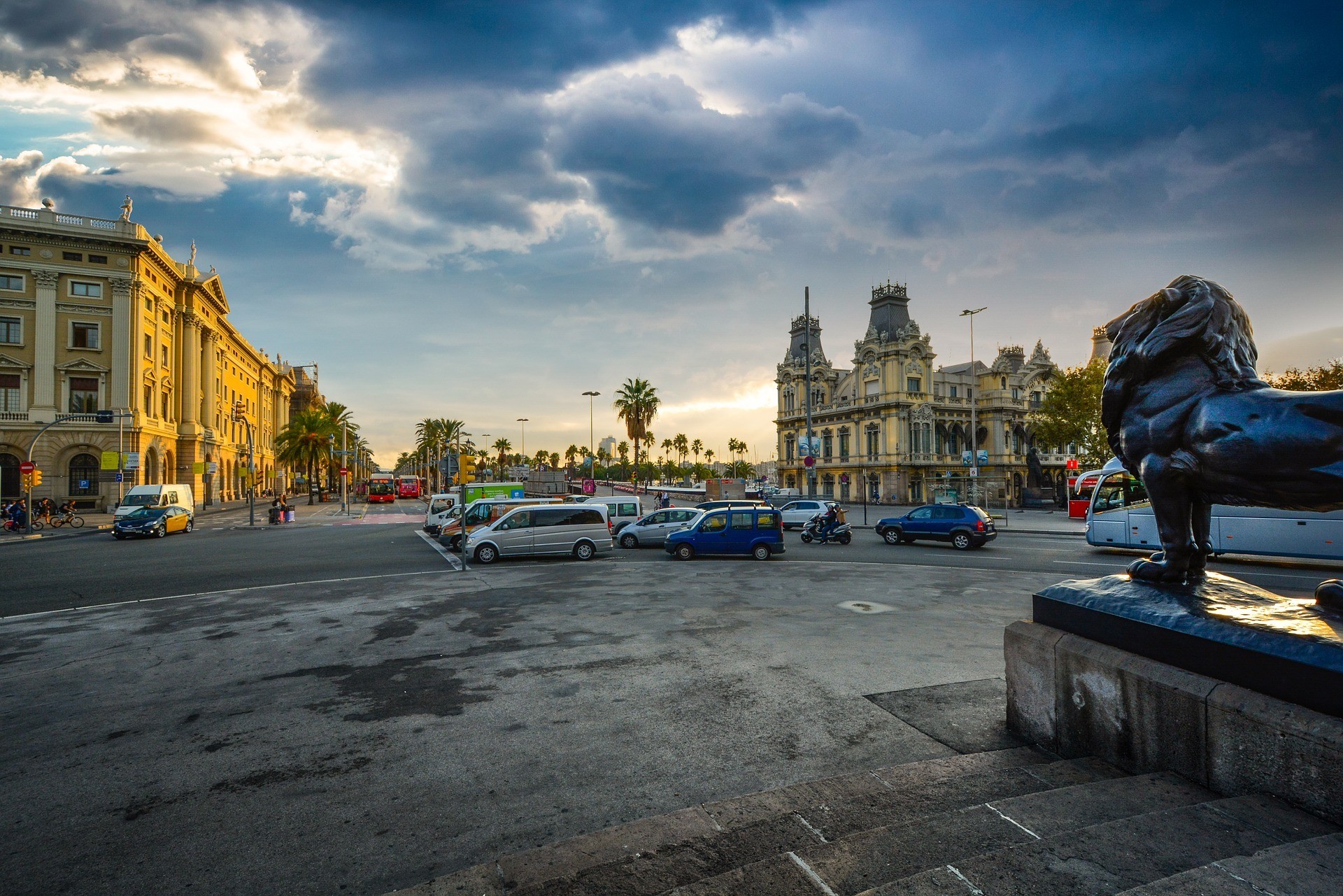 It's very safe to drive in Spain. You'll love it.
However, that doesn't mean it isn't maybe a little more stressful than you're used to.
It's EASY to find a decent rental car – just do your research to find the best one to suit whatever you want to do.
The highways in Spain are of good quality and well maintained. These also come equipped with shiny service stations for all your snack and souvenir needs.
There are some AWESOME road trips to be had. Some large highways and cities can be hectic but head away from these and a country of winding beautiful roads will open itself up to you.
Before starting your Spanish road trip, consider the following:
Large highways, like the 50-kilometre Barcelona Bypass, can be a BIT intimidating. There's a lot of lorry traffic here, so we'd recommend being a confident driver for beasts like this.
Don't touch your navigation accessories or GPS unit. That means everything from your smartphone to an old-fashioned TomTom. If you're caught, expect a fine.
It's also mandatory to have in your possession whilst driving a high visibility jacket and an orange warning triangle. Just in case.
When you're parking, especially in cities, don't leave your stuff on display. That's sort of just ASKING for it to be taken.
Not to freak you out but highway pirates exist in Spain. These people might try and get you to help with a "problem" on their car, then either steal your stuff, jump in the car and drive off, or both. Reportedly, they are more likely to target foreign number plates and hired cars.
There are also fake parking attendants. These guys wave you into parking spots in cities, then demand money. They will more than likely mess your car up if you DON'T pay. So either take the risk and pay (or not), or back up and find somewhere else to park.
All things considered, driving in Spain is safe, not to mention a great time.
Is Uber safe in Spain?
Uber WAS very safe in Spain, but then it was prohibited from operating.
And now… It's back again.
However, the drivers have to be licensed taxi drivers as per Spanish law.
There are competing services like Cabify – this WAS also banned and is NOW back again. It works just like Uber and, again, is only for actual taxis, not independent drivers.
Both are great ways to get home at night. Order them with the app, pay via the app, know which car you're getting in, track your journey; all good.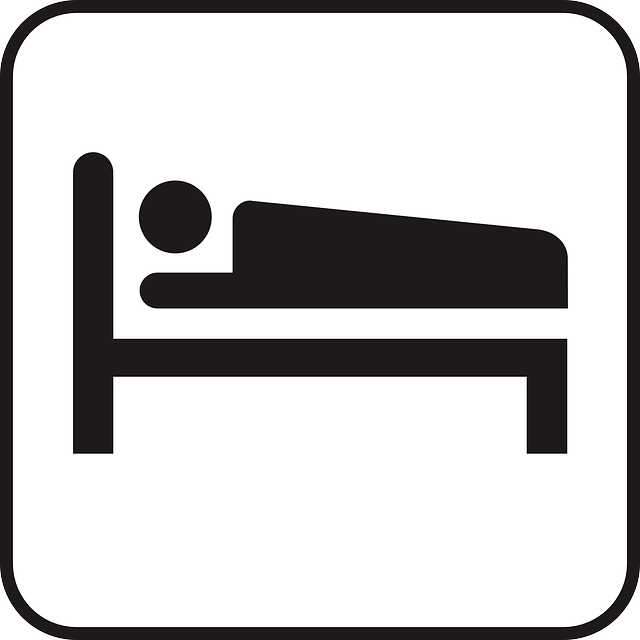 Sleep safe! Choose your hotel, hostel or Airbnb ahead of time so you're not last-minute booking a less-secure place.
You'll find our favorite accommodation sorted by neighborhood in the following guides:
Barcelona | Madrid | Seville | Ibiza | Granada
Are taxis safe in Spain?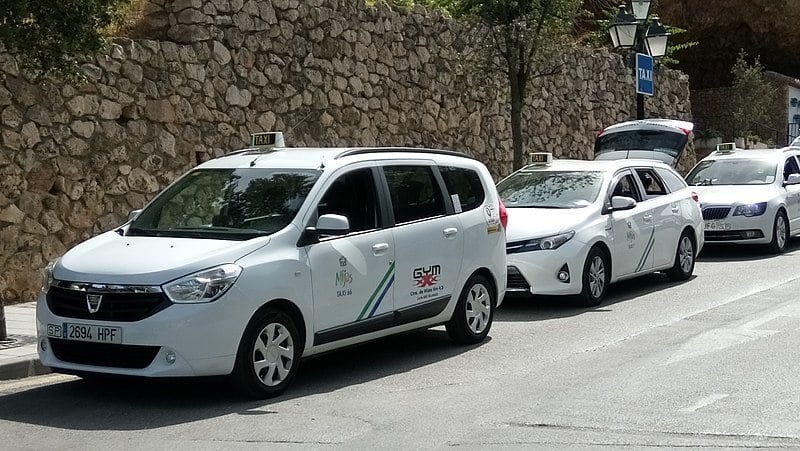 Generally, taxis ARE safe in Spain…
… However, they are plagued with similar issues that make taxis a bit sketchy in other, less developed countries.
The MOST unsafe part about taxis in Spain is unlicensed cabs.
To avoid unlicensed cabs, make sure you know what colour the taxis are in the city you're visiting. For example, in Barcelona, they're black and yellow, whilst in Madrid, they're white with a red stripe going diagonally through the front doors. Do some research to get clued up.
There's also the old take-you-round-the-houses routine to hike up the fair, but this is uncommon.
If you think someone's being sketchy, you've been treated unfairly, or that the driver isn't legit, ask for an official receipt. This should have everything you need to lodge a complaint.
Taxis, however, are pretty safe in Spain. They're also NUMEROUS and fairly cheap, too!
Is public transportation in Spain safe?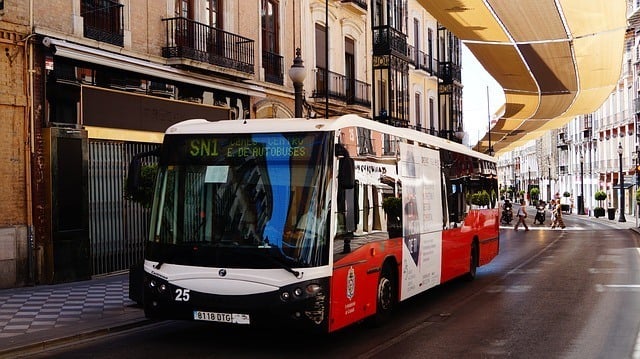 Spain is literally BLESSED with an amazing public transport system.
And public transport in Spain is safe.
Most major cities have their own metro system. Bilbao, Valencia, Barcelona, Madrid, Seville, Zaragoza; they've all got their own network and all of them are safe and clean.
The main thing that you'll have to watch out for are pickpockets. Also, if you're travelling around on the metro at night, avoid sitting in empty carriages.
There are mainliner buses that run between towns and cities. These are great and some even have wi-fi. They're almost always the most affordable option as well.
There are plenty of local and high-speed trains to zip you up and down the Costa Brava and elsewhere across Spain. Not always cost-effective, especially if you're travelling on a budget, but comfortable and very safe.
Domestic flights are also a reasonable means of transport as these can be cheap if you know where to look.
What can we say? The public transport is safe, clean, efficient, and numerous. Regardless of how you travel, you're going to be able to explore A LOT of this country.
Is the food in Spain safe?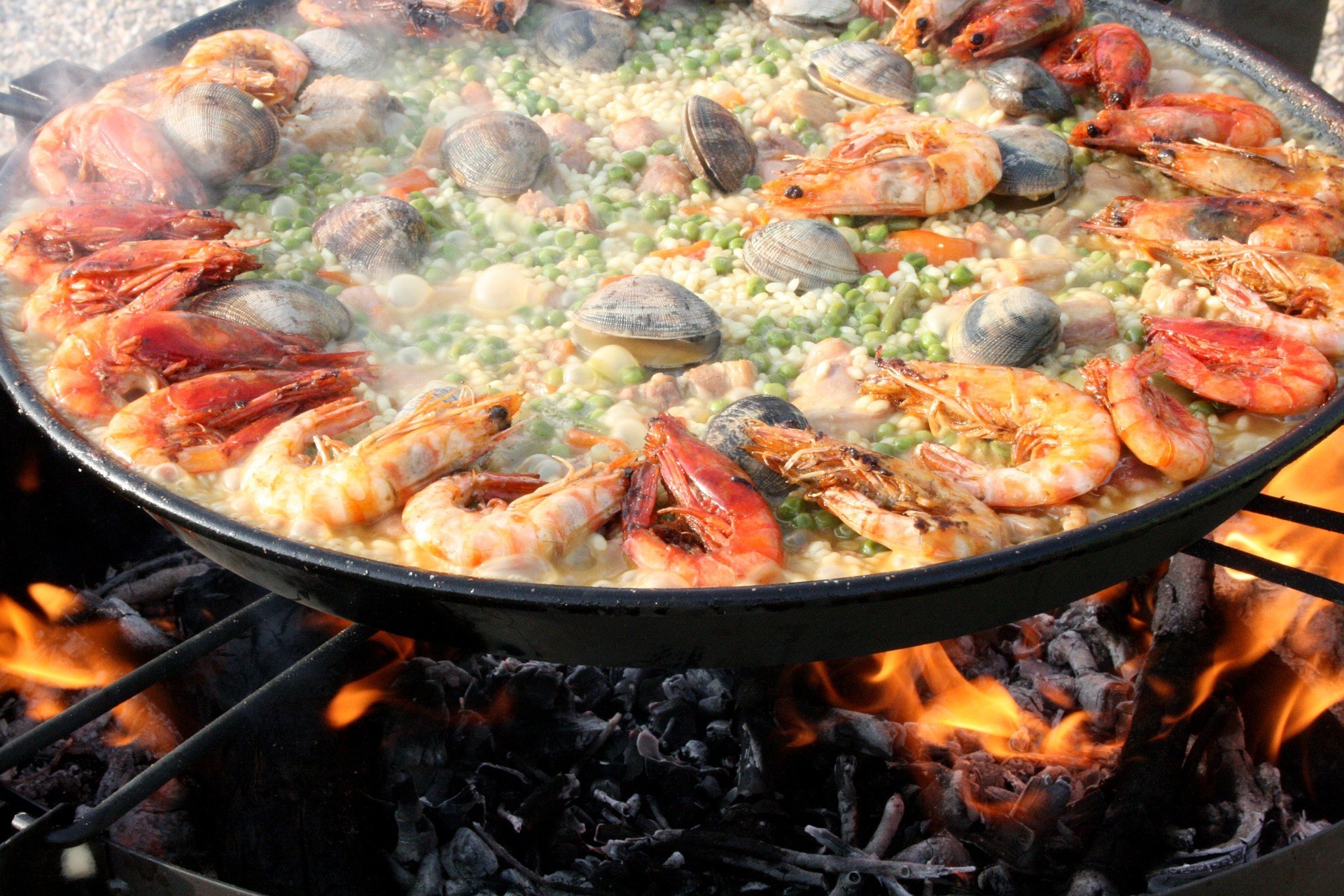 Spanish food: it's more than just paella.
It's also an amazing selection of tapas on offer at quaint little bars. It's fine cuisine. It's beautiful bakeries. It's seafood. It's red wine. It's a whole lot of stuff that's going to leave you TOTALLY missing the food here when you leave.
There's a reason that Spanish people are said to live long lives (and it ain't just all those siestas). The Mediterranean diet is very healthy and it's delicious. Each region has its own specialty.
If you're at all interested in food, you're literally going to have a field day.
The biggest culprit of holidaymakers getting ill in Spain is the dreaded hotel buffet. Just BE CAREFUL. Does it look clean? Does it look like it's been lying around for a while? Ask yourself these things before you gorge on endless plates of food at your hotel. Alternatively, eat out in a real Spanish restaurant.
Do some research. If there are places being blogged about, or if they've been reviewed very favourably online, that's probably a place you should try.
At the same time, feel free to wander into somewhere popular. An establishment that's packed full of locals is bound to be a place that's both TASTY and SAFE.
Don't get put off by the meat. Spaniards eat a lot of meat and from every part of the animal; even the innards. Some of it will be literally hanging from the ceiling above your barstool, being aged for years. It's normal and it's tasty. Eat, drink, and be merry. You're in Spain.
If there's somewhere that looks a bit grimy, a bit unclean, a bit like a tourist trap, then maybe it's not the best place for you to eat. More than likely, it's out there to make money from tourists than provide a solid dining experience.
Seriously though, WASH YOUR HANDS. You could honestly walk into the cleanest restaurant in the world with dirty hands and still get ill. Moral of the story? It could be YOU who's the dirty, germ-y one and not the establishment. You never know what's on your hands.
If you're the sort of person who DOES get ill on holiday, avoid salads and raw food. These kinds of things are primed for making delicate stomachs even more delicate.
Seafood is very popular in Spain. If you're a fan of it, you're going to want to devour it. But make sure it's fresh. There is nothing worse than being ill after eating dodgy seafood.
Traveling with an allergy? Research ahead of time how to explain your allergy. Keep in mind that store owners and restaurant staff might not know all the foods that contain allergens, so it's helpful to know the names of some of these too. If you're gluten-free, pick up a handy Gluten-Free Translation Card with descriptions of Celiac disease, cross-contamination risk, and local Spanish ingredients in Castilian Spanish.
If you're any sort of a foodie, you're going to love Spanish food. The best part is: Spanish food is safe to eat.
The most trouble you'll have is in sub-par tourist restaurants and, even more so, in the buffets at hotels. They're famously not good for the gut.
If you're interested in seeing what the REAL Spain has to offer in terms of culinary delights, rest assured that you're in for a treat. There's a ton of places to explore, a vibrant dining culture, and regional specialties – all manner of food that you can (safely) eat in Spain.
Can you drink the water in Spain?
For a while, we would've said no.
Now it's 2020. And yes, you can, for the most part, safely drink the tap water in Spain. MOSTLY.
BUT we would advise AGAINST drinking the water in certain places, including Malaga and Ibiza. In these places, stick to bottled water to be on the safe side. Sin gas or con gas as you desire.
Is Spain safe to live?
Spain is definitely safe to live in and very popular place to live in, for that matter. Especially for retirees.
The Mediterranean diet, the climate, the friendly people, the laid-back lifestyle, the siestas, the beaches, the skiing, the regional differences, the history, the art, the architecture, the languages; there's LOADS in Spain that make it super attractive to live in.
For British people, Spain isn't JUST a popular holiday destination. As of 2017, 310,000 Brits live in Spain too.
So if you're thinking of living in Spain, lots of people do so successfully. But there are some things you might want to think about.
Spanish politics is a sensitive topic. That isn't just Catalonian independence – talking about the Spanish conquest of the New World, for example, can be a little close to the bone. So maybe don't unless you're with good friends.
Learning some Spanish should definitely be something you do. And making some Spanish friends will really help you integrate into Spanish society.
You should also know that job security isn't the best. Unemployment is still high, we're talking 15.2% in 2018. Unless you work for yourself or have an actual job when you move to Spain, we wouldn't advise taking your chances and winging it. Planning is key.
But on the whole, living in Spain is safe.
The Future of the SIM Card is HERE!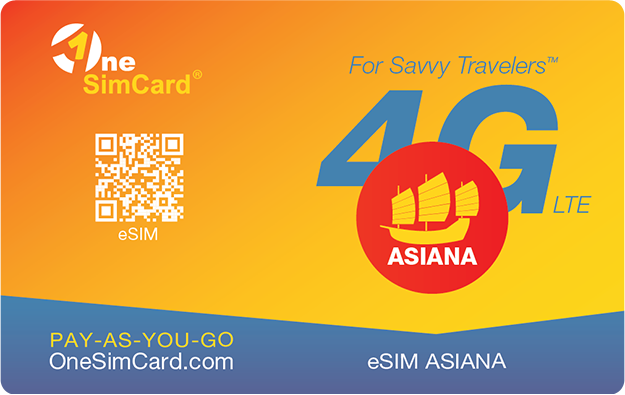 A new country, a new contract, a new piece of plastic – booooring. Instead, buy an eSIM!
An eSIM works just like an app: you buy it, you download it, and BOOM! You're connected. It's just that easy.
Is your phone eSIM ready? Read about how e-Sims work or click below to see one of the top eSIM providers on the market and ditch the plastic.
Buy an eSIM!
How is healthcare in Spain?
Even by European standards, Spanish healthcare is good. In fact, Spain has one of the best healthcare systems in the world.
And we're not talking private – this is public healthcare. Facilities, cleanliness, quality of care and service; all of it is amazing. Most people use the public system and you can see why
Public healthcare in Spain is BASICALLY free as well.
In tourist areas, you'll find clinics where you can see doctors who will speak English. In more rural areas, it's going to be harder to find English-speaking doctors. Often you MAY find yourself up against long waiting times if it's not an emergency. But that makes sense.
Pharmacies are all over the place. They can help you with minor problems.
If you're an EU citizen, a European Health Insurance Card will cover your medical treatment in the same way as a Spanish national. But that doesn't count for private hospitals.
Private facilities you obviously have to PAY for. They're good, if not better than Spain's public healthcare system. You'll need travel insurance for that, of course.
Helpful Spanish Travel Phrases
Before I list some essential Spanish (Castillan) phrases you should learn, I will preface this list by saying most of the North of Spain doesn't actually speak Spanish as their first language.
There are 5 languages spoken in Spain: Castillan (Spanish), Catalan, Basque, Galician, and Occitan. While most of the schools teach both their regional language and Spanish, many older people – especially in smaller towns and remote areas – may not speak Spanish in Catalonia, Basque Country, Galicia, or the Pyrenees.
That being said, you can get by pretty much anywhere if you know Spanish, and you won't have any trouble getting around Barcelona, Madrid, or other touristic areas only knowing English. Moreover, most young Spaniards people can speak Spanish and English.
Hola – Hello
Buenos Días – Good Day
Buenos Tardes – Good Evening
Buenas Noches – Good night
Como Estás – How are you? (Informal)
Vale – Castellano (Spain Spanish) way of saying okay.
Una cerveza y una tapa – One beer with a tapa
Buena Onda – Basically translates to good vibes
No entiendo – I don't understand
Perdon – Excuse me
Sorry – Discúlpe (pardon) or lo siento (emotional)
Can you help me, please? – Me puedes ayudar, por favor?
FAQ about Staying Safe in Spain
Here are some quick answers to common questions about safety in Spain.
Final thoughts on the safety of Spain
Spain is a developed, European nation that's most definitely totally fine to visit. There's a reason why tourists keep coming back to this country.
Maybe it's the food or the chilled lifestyle. And you could be forgiven for thinking it's the incredible culture or history you can learn about here. But we think it has something to do with the safety.
Of course, what you DON'T want to do is wander around thinking you can do anything you like; that isn't travelling smart. You'll still have to pay attention in busy, touristed areas because crime DOES still exist. Pickpockets and scam artists make a living from lifting a few euros from unsuspecting tourists. So our advice is to not act like an unsuspecting tourist. Pay attention to your surroundings.
At the same time, be sensible. Sorry to sound like a boring uncle, but you'll have to look after yourself if you intend to party in Spain. It's pretty much the party capital of the world (we mean… Ibiza, come on) but things can always go awry. Watch out for other people and don't go getting yourself into any situations that may make Spain unsafe for you.
Disclaimer: Safety conditions change all over the world on a daily basis. We do our best to advise but this info may already be out of date. Do your own research. Enjoy your travels!
---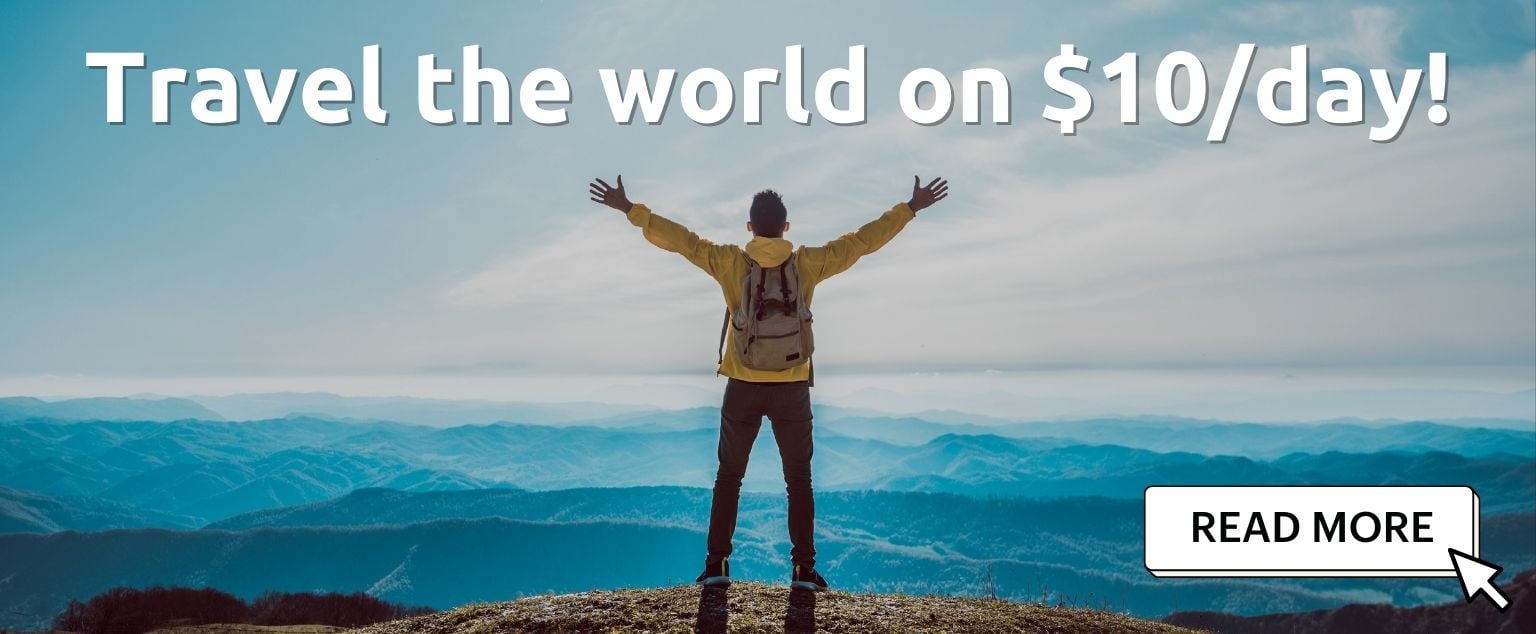 And for transparency's sake, please know that some of the links in our content are affiliate links. That means that if you book your accommodation, buy your gear, or sort your insurance through our link, we earn a small commission (at no extra cost to you). That said, we only link to the gear we trust and never recommend services we don't believe are up to scratch. Again, thank you!