Spain is an eccentric mix of sunny coastal towns, buzzing cities, and incredible countryside. There's so much to see, eat, and do, which is why we created this list of the 20 most amazing places to visit in Spain.
The thing about visiting Spain is that most people stick to what they know. They find themselves a favorite spot on the Costa Del Sol and spend a week or two sunbathing alongside everyone else on beaches crammed full of other tourists. Where else can you go?
Well, Spain is brimming full of incredible places to check out!
We've come up with of the most awesome places to visit in Spain to get off the tourist trail and discover something special.
There are volcanic islands, quaint villages, and even full-on Disney castles to explore in Spain. So pack your bags and grab your passport because you're going to want to book a flight to Spain once you've read this!

20 Amazing Places to Visit in Spain
1. Tossa De Mar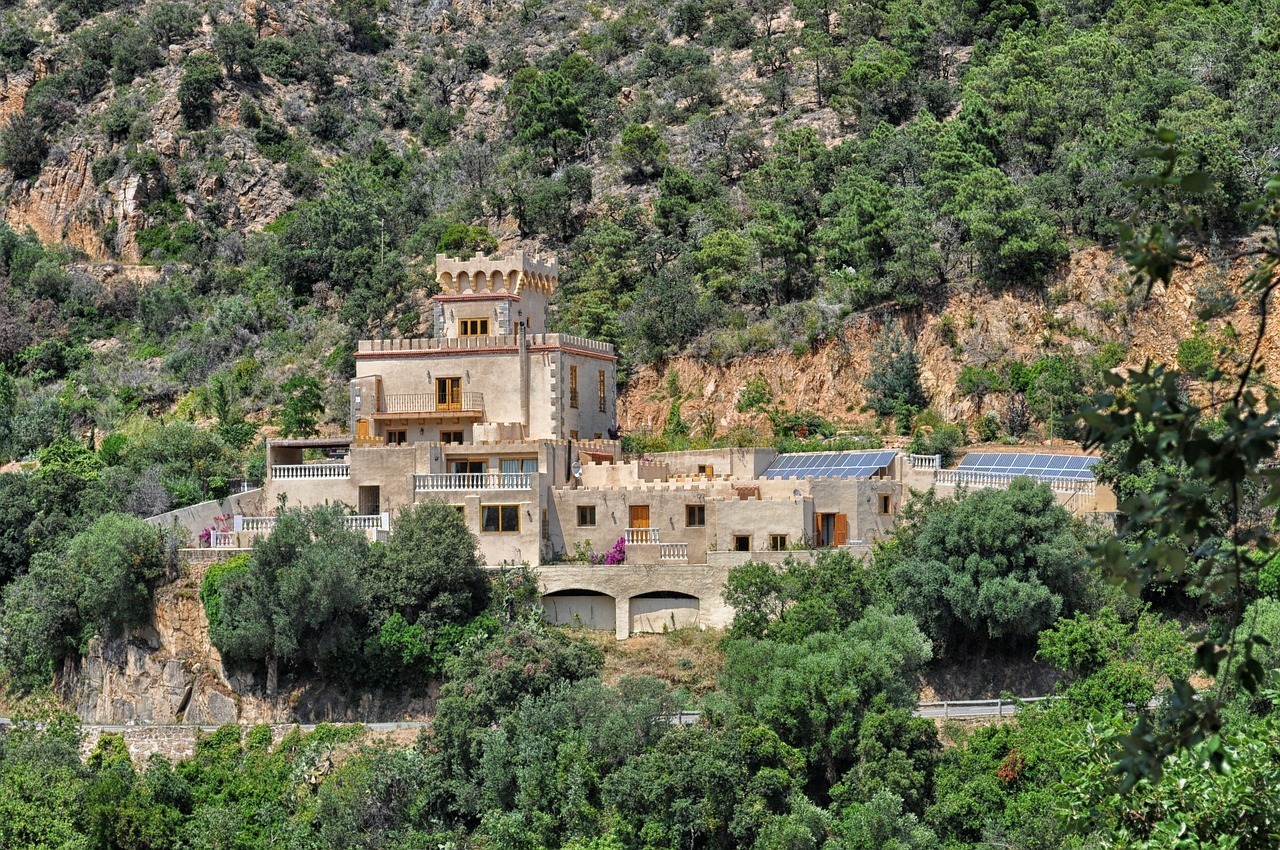 Tossa de Mar is the place to visit to experience coastal Catalonia without the massive crowds you might find in Barcelona. Famed for its beaches, this is definitely one of the most amazing places to visit in Spain for your dose of sun, sea, and sand.
There's also a good slice of history to explore at Tossa de Mar, which includes a 2,000-year-old Roman villa and a church dating back to the 18th Century. You can also see the Costa Brava's only surviving fortified town here, which is like walking around a living museum.
The boats bobbing in the harbor, history, beaches, and food make Tossa de Mar a DREAM of a seaside destination.
2. El Acebuchal
This place has been given the title 'The Lost Village,' which is basically just asking for eager travelers to turn up, cameras in hand, ready to snap some pics of a ghost town. But don't be fooled by the name, this place is now happily inhabited, but 50 years ago it wasn't the same story…
It's said that the village was on 'the wrong side' of the Spanish Civil War and shit hit the fan when Franco made sure that the Republican supporters were ousted. The village was then abandoned.
Nowadays, some families have returned and El Acebuchal is a beautiful village that was trapped in the past for some time. It's a charming, amazing place to visit in Spain.
3. Segovia
Those of you who are fans of Disney; this is the place for you. Just take a look at the castle and you'll know why.
Yes, the historic Alcázar Castle was the inspiration for Cinderella's palace in the Disney film.
The town of Segovia itself is a living legend. It's said that is was founded by Hercules (a bold claim), among other rumors. The castle has an amazing Roman aqueduct that slices its way through the city centre, and there's a creative buzz around the streets that is addictive to travelers.
4. Valencia
It's not all about Madrid and Barcelona. The city famous for its football, Valencia has a lot going for it as well.
As the third-biggest city in Spain, Valencia likes to advertise itself as the city of arts and sciences – which makes sense, but we like it for its Mediterranean lifestyle as well!
It's the kind of city you can actually imagine yourself living in; there are loads of tasty places to eat (think paella), a vibey nightlife, and a park that winds its way through the middle of the city all the way to the sea.
If you need some inspiration on where to stay in Valencia, check out our full guide.
5. Cordoba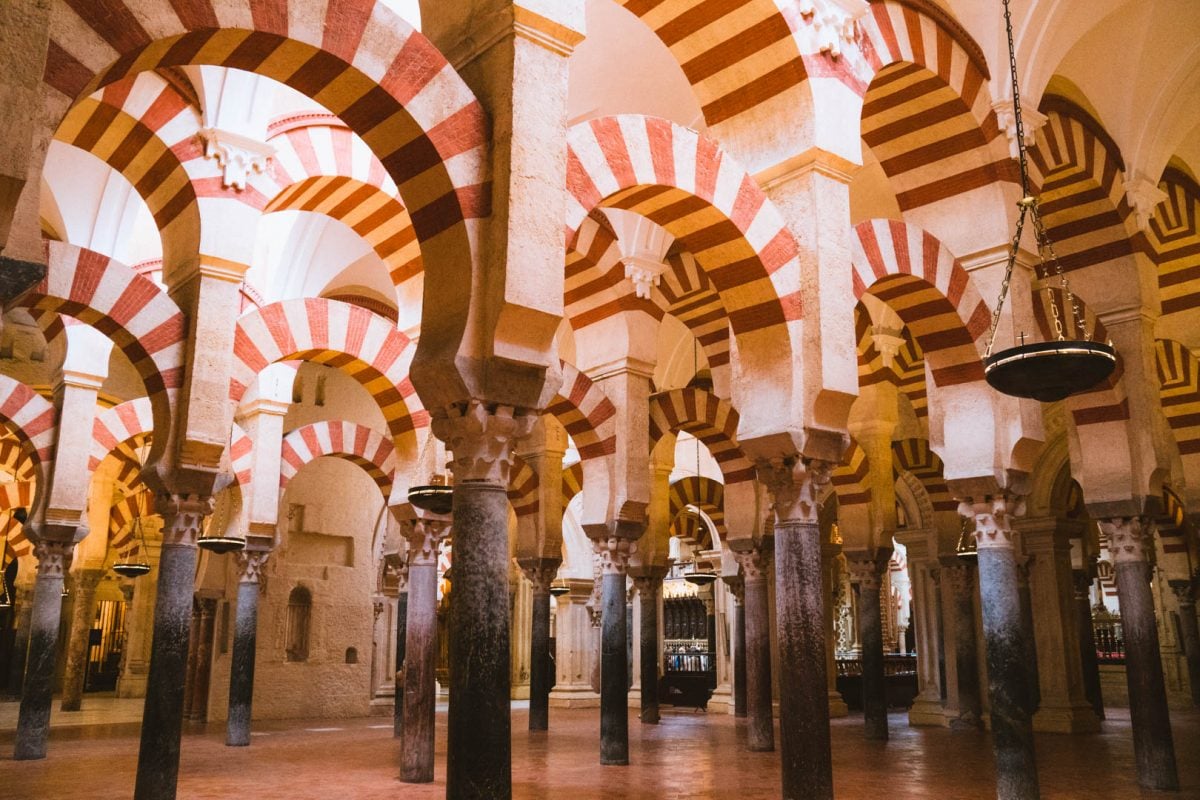 Whatttt? We know, this place is so amazing. Just by glancing at a picture of this city, you can tell it's going to be magical – and trust us, it is. It's good place to base yourself in Spain when exploring Andalucia.
Like walking around in the past, Cordoba wins its place in our most amazing places to visit in Spain list for being a mentally amazing medieval city.
Not only is Cordoba literally like a time warp, but it's also a fun place to spend your night too. Its got a buzzy drinking culture and ah-mazing food. Cordoba all about plazas and patios and staying in a cool place with a balcony where you can people watch for days and days.
Is This the Best Travel Pack EVER???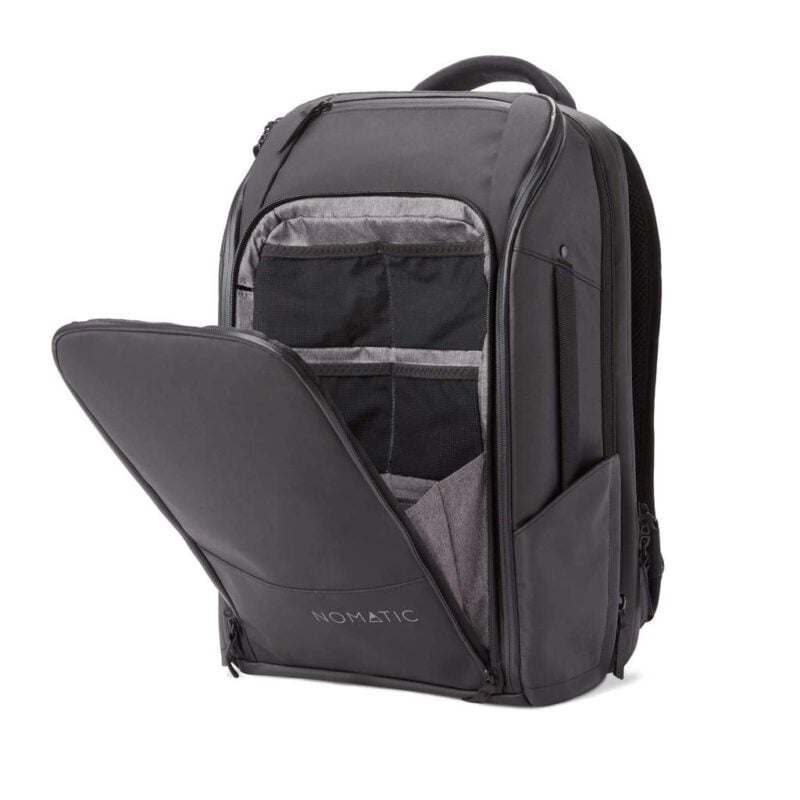 6. Seville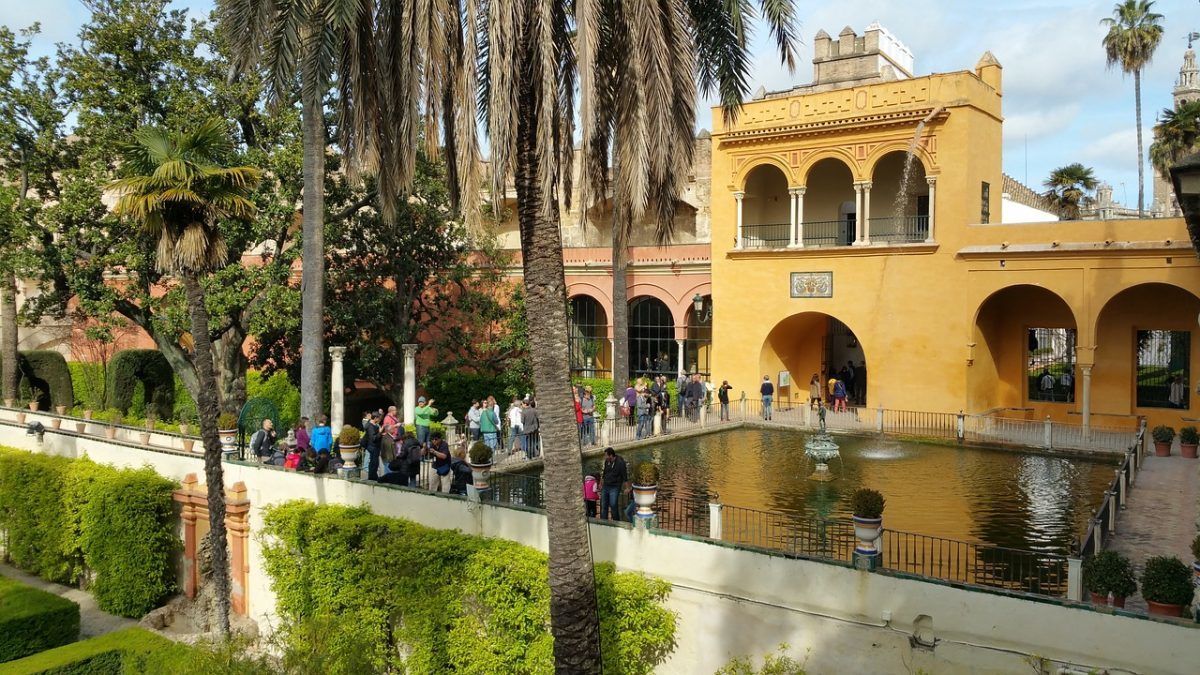 Seville is the fourth-largest city in Spain and the capital of the southern region of Andalusia. It is one of best places in Spain to visit for its laidback culture Moorish influence. Seville is most famous for its breathtaking Mudéjar-style palace Alcázar of Seville.
Elsewhere in the AMAZING, maze-like, Moorish old town of Seville is the grand cathedral – the third-largest in the world! Plus, there's the General Archive of the Indies, which contains important documents relating to Spanish exploration and conquest of the Americas and the Philippines.
Flamenco also originated here, so make sure to watch a traditional show! And finally, Seville culture is all about drinking in the city squares and socializing with old friends and new. Check out our coolest hostels in Seville.
7. Monte Perdido National Park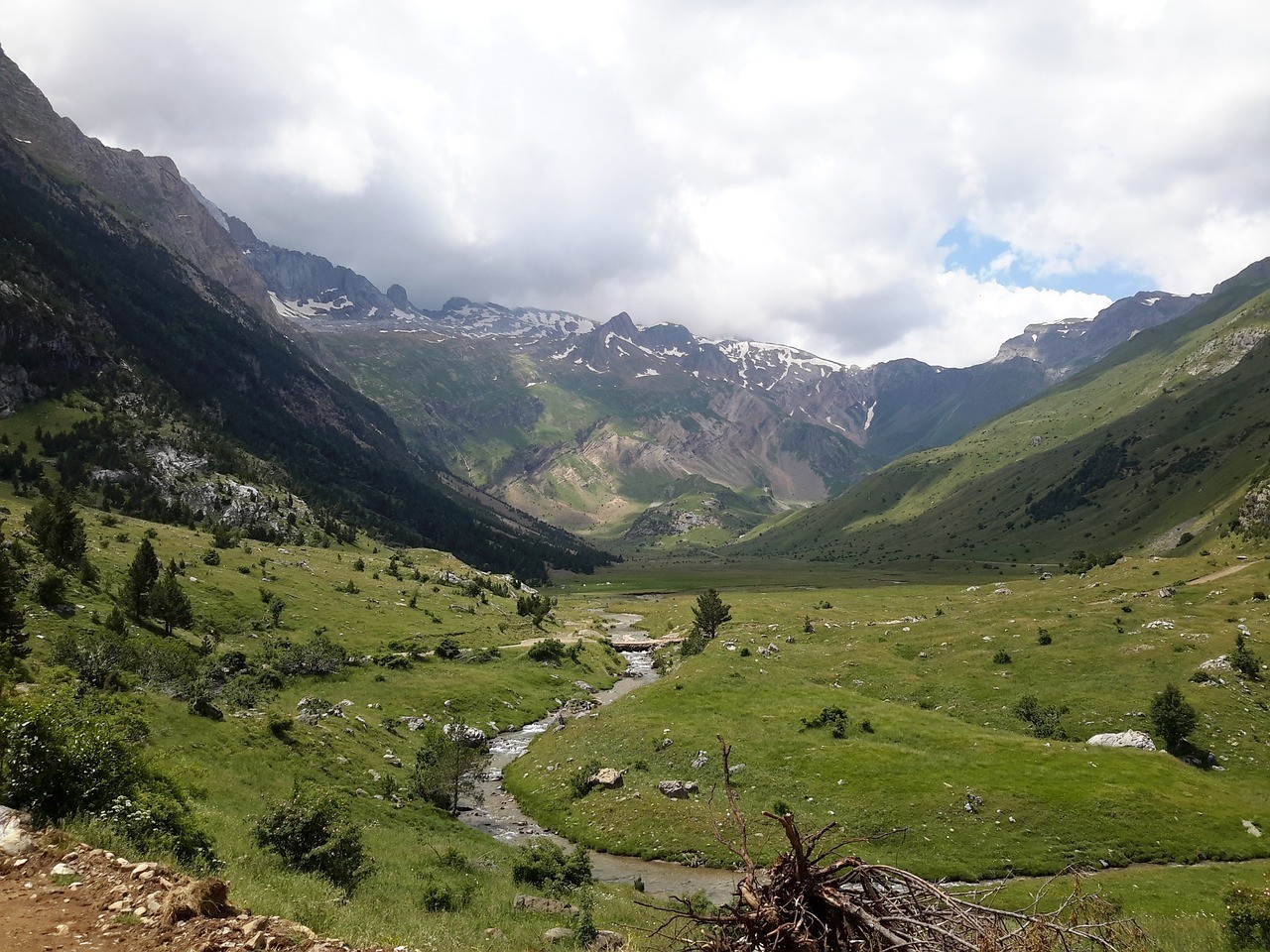 For some reason, we don't hear about Spain's national parks very often, which is mental because they are properly beautiful. Don't believe us?
Well, check out Monte Perdido National Park. It's the perfect example and the oldest national park in the whole of Spain.
Just on the French border in the Pyrenees, this national park is basically a mountain (its name translates to 'Lost Mountain') perfect to visit any time of the year for sun or snow.
There are some mentally good views and hikes (Spain has some lovely hikes) to try out, plus a waterfall, which we all know is a classic traveler attraction. Just try not to get lost.
8. Mojácar
Magical Mojacar has two sides to it; one half is made up of blocky, whitewashed houses that tumble down the hillside, and the other is a poppin' resort town with a huge beach and nice bohemian atmosphere.
Mojácar basks in 3,000 hours of sunlight per year – mild winters and balmy summers. Yes, please.
The old historic part of town dates back to Moorish times and boasts amazing views from the hilltop. The historic, winding streets and white houses are a stunning setting to wander around in search of interesting hidden bits and pieces of Spain.
The weird thing about this Spanish town is that is was almost completely abandoned, but somehow someone lured travelers and a creative community back to the town and turned it all around.
9. Comillas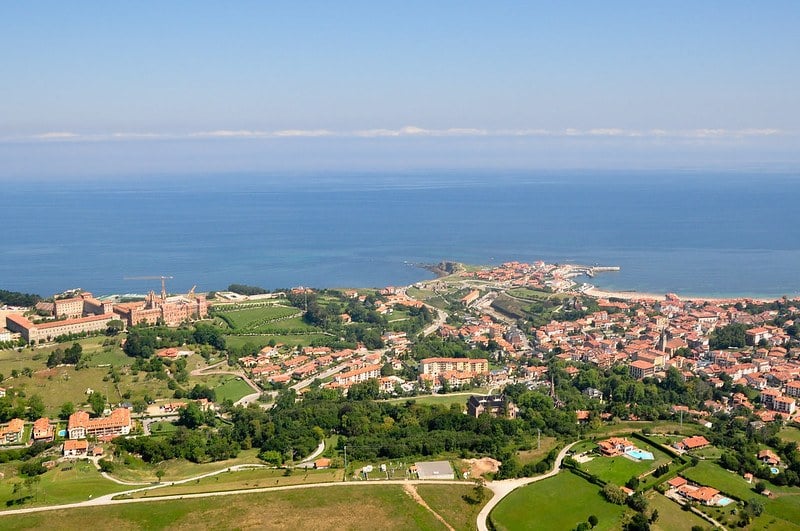 Yep. Comillas is truly a charming little place to visit. It's got cool, cobbled streets and beautiful plazas where you can sit and sip wine – AND it's got two beaches.
But it's not just that stuff that makes Comillas an amazing place to visit in Spain, oh no. The town has some pretty weird architecture compared to other Spanish settlements. Apparently, people emigrated to America and came back home to Comillas with some funky new ideas. And so, Catalan Modernism was born.
There is even the siiick fantasy RPG-style villa, El Capricho – designed by ol' Gaudi himself!
Travel with peace of mind. Travel WITH a security belt.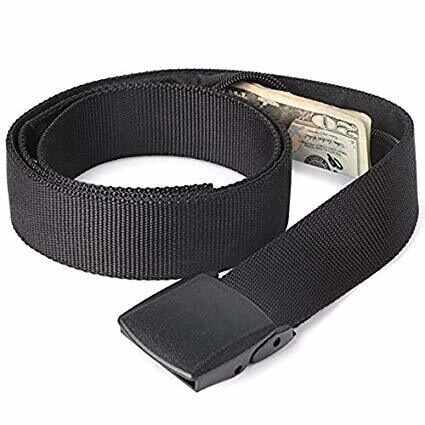 Get your cash stashed with this awesome Pacsafe money belt. It will keep your valuables safe no matter where you go.
It looks exactly like a normal belt except for a SECRET interior pocket perfectly designed to hide a wad of cash or a passport copy. Never get caught with your pants down again! (Unless you want to.)
Hide Yo' Money!
10. La Graciosa Island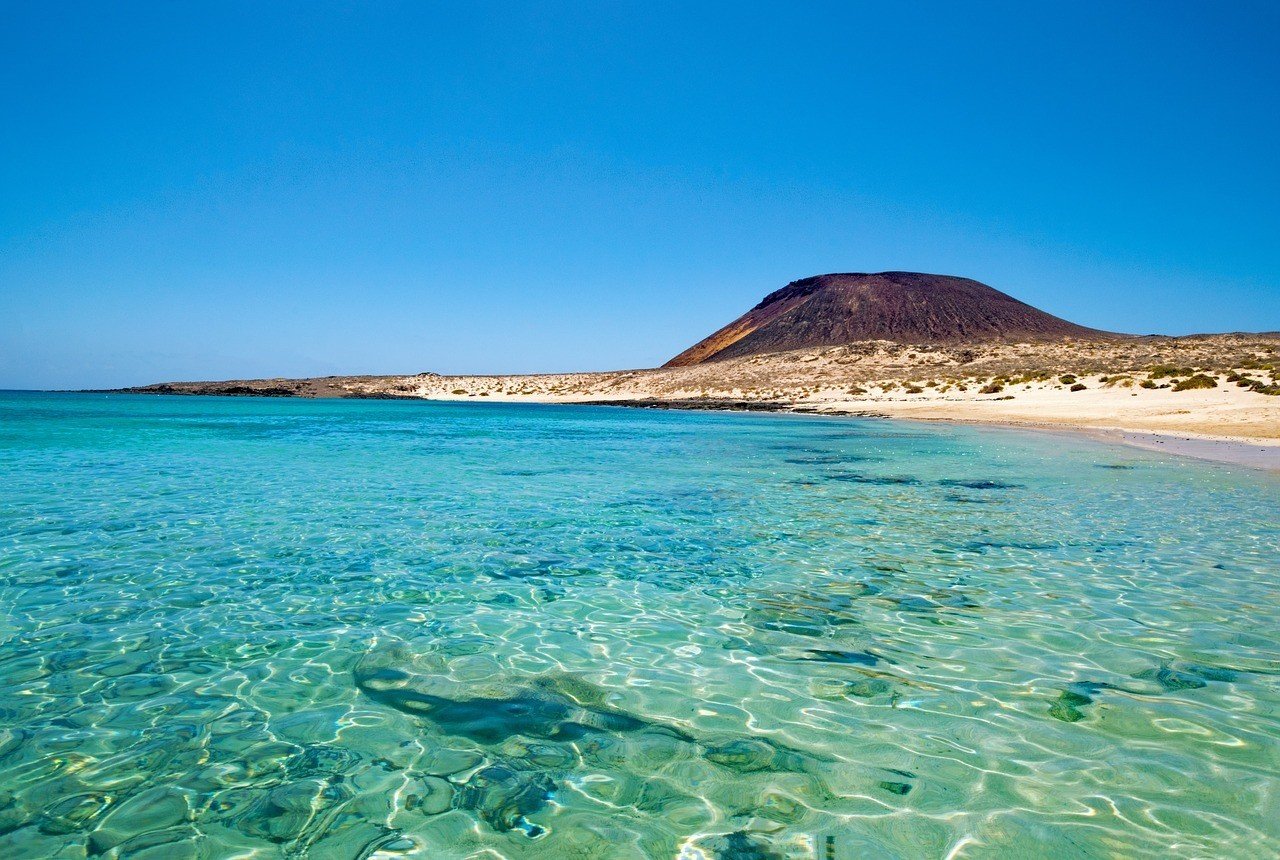 If you're on Lanzarote and want a break from all the late nights and partying, you might want to take a trip to this local island.
Just two-kilometers away from its touristy twin, La Graciosa is a volcanic island that is so properly laid-back they haven't even got around to asphalting the roads yet.
Yeah, there might not be a whole lot to do here, but there are only about 750 actual residents that live on the island. So if blissed-out beach days and quiet nights in the local taverna are your things, La Graciosa is the place for you.
11. Chinchón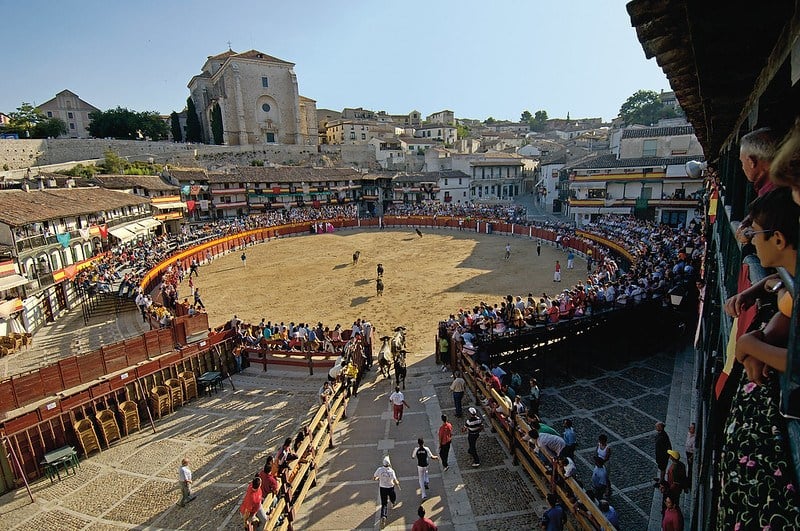 'Charming' doesn't do this Spanish town justice. Chinchón is well known for its town square – the Plaza Mayor – lined with century-old houses and cafes where you can simply watch the world go by – as you do in Spain.
Though it's also home to a medieval castle, the most famous thing about Chinchón isn't its buildings, but its festivals. Every October, the Plaza Mayor hosts a temporary bullring, making it a prime place to witness the controversial spectacle – people even hire out their balconies.
There's also a garlic festival at the end of October, and in March the town celebrates their most renowned product – anisette, a liqueur that's anis-flavored and high in alcohol, brewed here since the 17th Century. Now that is a festival we like the sound of.
12. Madrid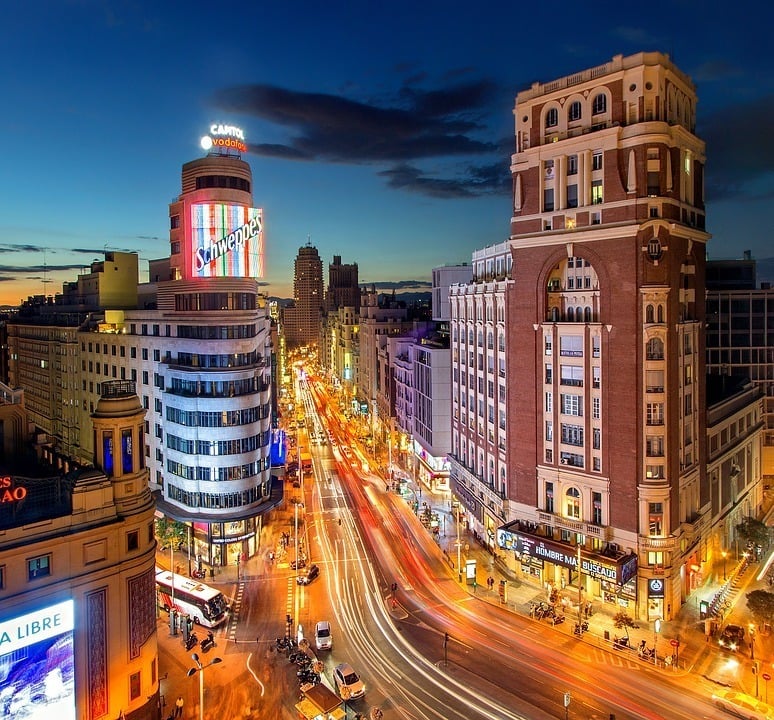 Magnificent Madrid is, of course, the capital of Spain and a city of class and sophistication. This big city is known for its chic shopping along manicured boulevards, its fine art and – of course – its football team.
Madrid has to be one of the most amazing places to visit in Spain, and there are so many things to do there. I mean, it's full of that classic passionate Spanish energy, which means you will never be bored here.
During the daytime, you might spend most of your time at art galleries and pretty parks, but the nights in Madrid is all about partying. All night. And there's no shortage of places to drink and dance with your new Spanish amigos. Make sure to check out our Madrid neighborhood breakdown and hostel guide.
13. Extremadura
The autonomous community called Extremadura is a great place to get off the beaten track in Spain. Known for its beautiful landscape, this picture-perfect part of Spain is important for wildlife, particularly at the national park of Monfragüe. The famed Iberian black pigs roam these parts!
Elsewhere in Extremadura lies one of the most amazing places to visit in Spain – Mérida. This city is known for the well-preserved Emerita Augusta, a former Roman colony founded in 25 BC, and now a UNESCO World Heritage Site. 25 BC though!
Many of the conquistadors who explored the New World came from Extremadura, which was an impoverished region at the time. Today, visiting the towns they hailed from is like taking a trip back in time – or onto a movie set!
14. Estepona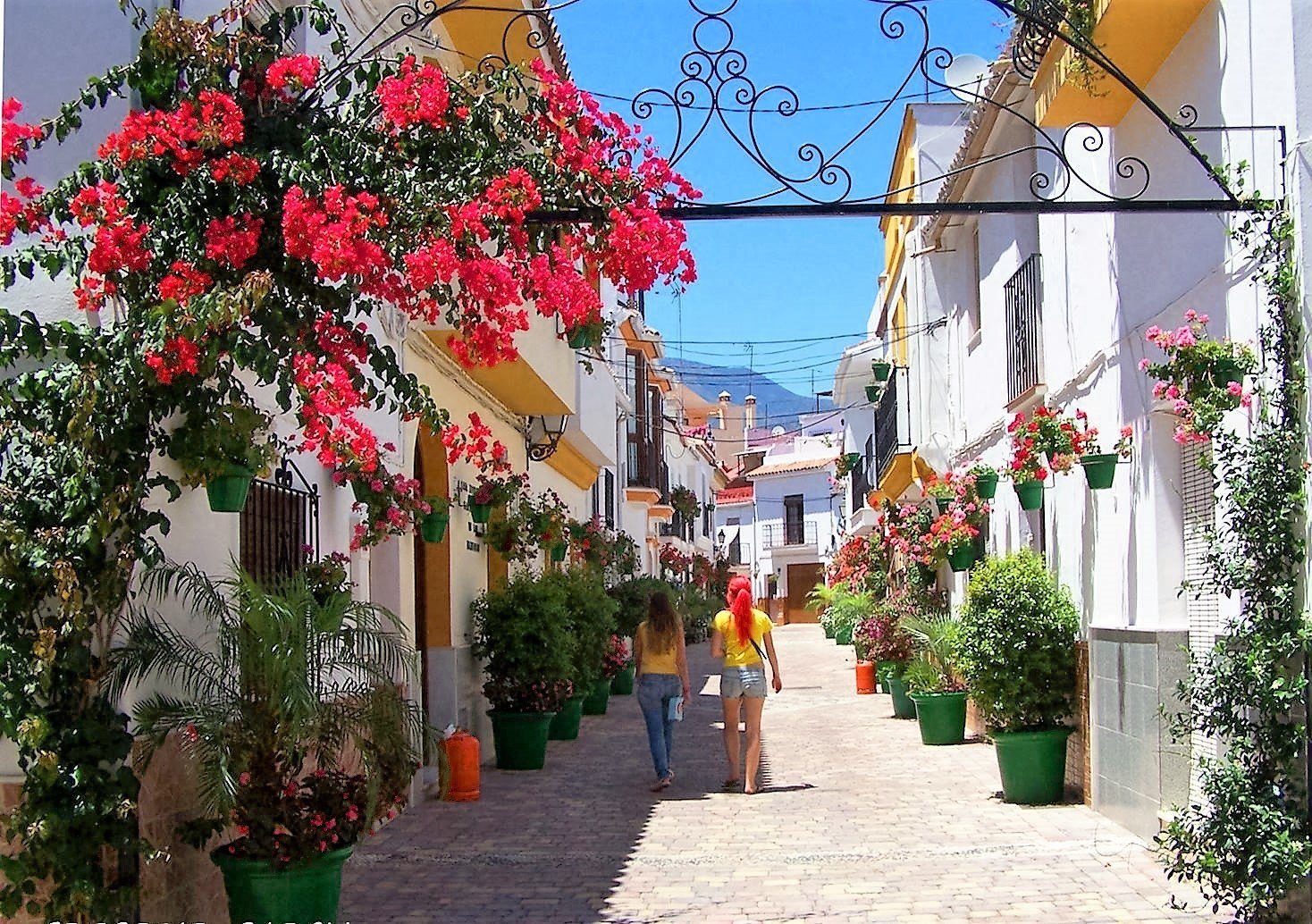 If you are looking for some amazing places to visit in Spain that aren't busy with tourists, then this place should be high up on your list.
The whole coastline along this part of Spain is perfectly undeveloped, so there are none of those less than pleasing, concrete high-rises that places like Benidorm are so well known for. Yuk.
Instead, the city of Estepona is an actual hidden treasure. Think old winding lanes lined with flowers and chilled out tapas bars, where you can drink beer and taste the local dishes. The beach is rarely busy either, so you'll always get a spot on the sand. Perfect.
15. Málaga
Málaga may be well known as a summer holiday escape for European (ahem – mostly British) holidaymakers, but there's a lot more going for this Costa del Sol town than pale people partying all night.
Packed with history and culture, Málaga is easily one of the most incredible places to visit in Spain. There's even an artist community growing up in an area that's been dubbed Soho, in addition to the city's many galleries.
Another claim to fame of this underrated city (one of the oldest in the world, by the way, at 2,800 years old) is that the famous Picasso was born here. But yeah, when night falls and the galleries close, it's all about the city's vibey nightlife. There are loads of cool things to do in Malaga to keep you coming back.
16. Peñíscola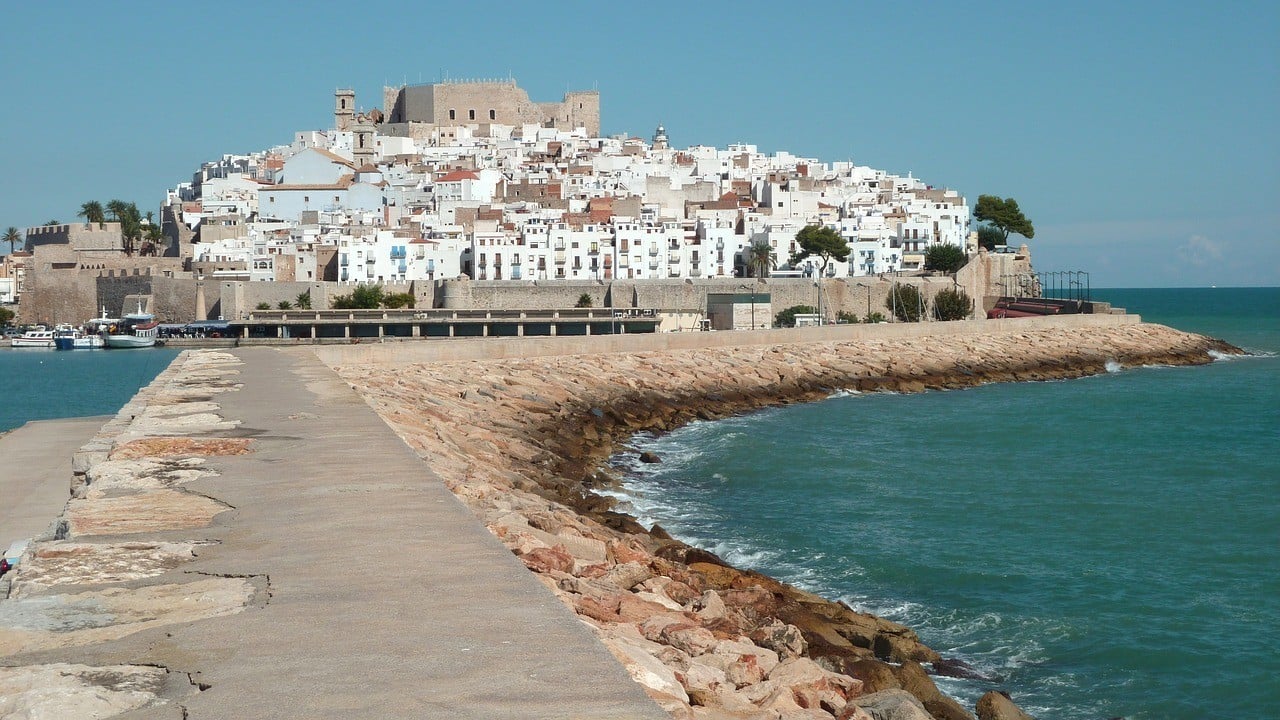 Pretty Peñíscola sounds like a cute little place, and well, it is. This is the kind of wondrous place where you just can't help but be blown away by its incredible beauty.
Classic blocks of white houses contrast with the bright blue of the sea… dreamy. And its old town is just so nice a year's worth of Instagramming wouldn't be enough to capture its charm.
Due to its medieval architecture, it's easy to see why it was a filming location for Game of Thrones in 2015, which is going to make Peñíscola a must-visit for GoT mega-fans out there.
17. Cartagena
For a slice of history and good food, go to Cartagena, Spain. It all began in 220 BC with the Carthaginians. This well-protected port in the Western Mediterranean has been a prime location to conquer for every empire since, including the Romans and Islamic empire.
Naturally, the architecture is stunning. There is much to explore, remnants of great past empires, the Roman theatre, and Byzantine walls, for example. Some of present-day Cartagena's culinary wealth highlights its heritage. Bacalao con tomate (cod and tomato) traces back to Roman cuisine!
18. Granada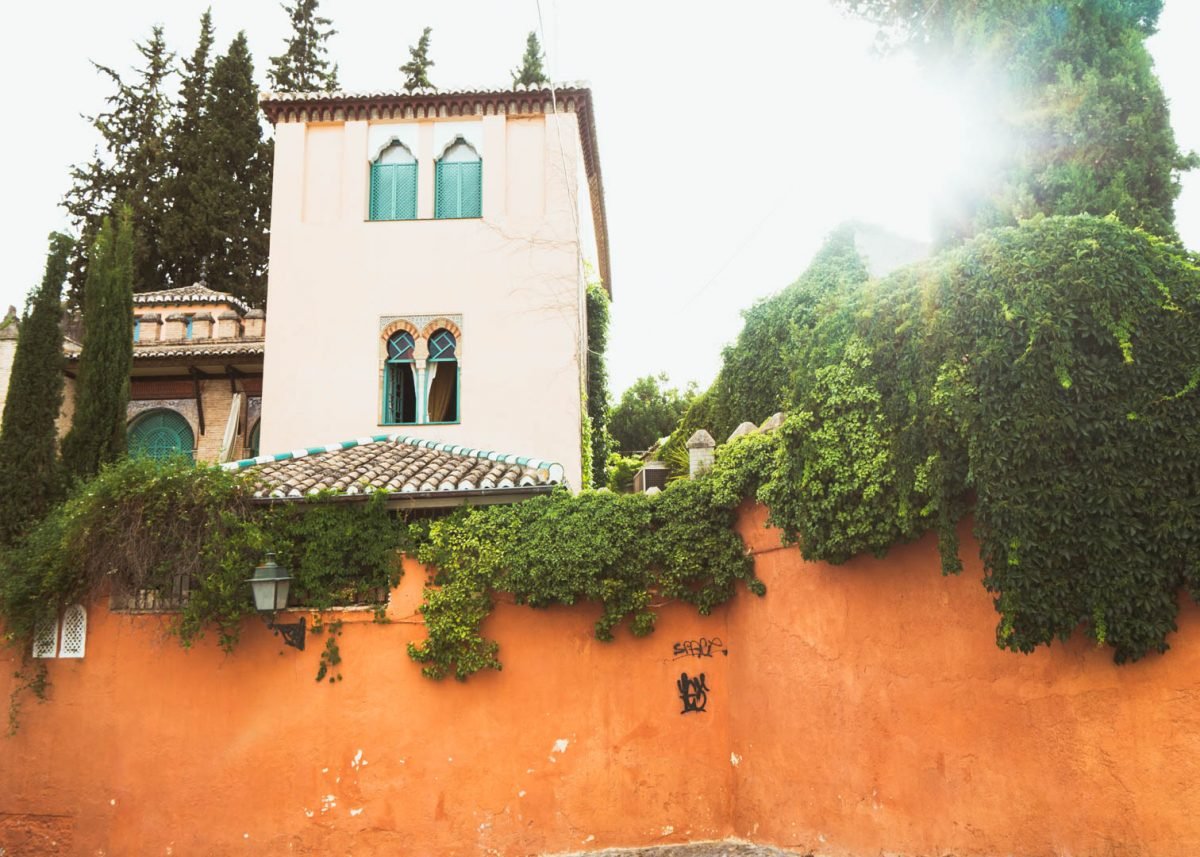 Yeah, its true, Granada is one of the most incredible places to visit in Spain. Its history as the capital of Muslim Spain means that it hosts some incredible Islamic architecture, as well as Arabic influences, felt in the streets.
There loads and loads of things to do in Granada. There is a crazy cool castle and a fortress, as well as a royal palace with gardens to explore. You'll be spoiled for choice.
It's not just all about the old-school though. The city's a bit gritty, too. Sick graffiti has become the backdrop to Granada's backstreets and there's a trendy student scene, which of course means a banging nightlife scene too.
19. Barcelona
Barcelona is the big and beautiful Catalan capital that's fun to visit year-round. The chilled-out, classical Mediterranean way of life makes Barcelona a fun place for a weekend getaway; the streets of the city are packed full of cool stuff to see and do.
From the Gothic architecture and the iconic Las Ramblas to the (still incomplete) La Sagrada Cathedral, it literally oozes with architecture. Oozes, we tell you.
Not only that, but Barcelona's beach is a busy strip of sand where cool kids meet up and families spend the day enjoying the sun. There are also endless options for places to eat, drink and party – it's basically a concentration of all the fun things Barcelona has to offer. Undoubtedly, Barcelona is one of the coolest places to visit in Spain.
20. San Sebastian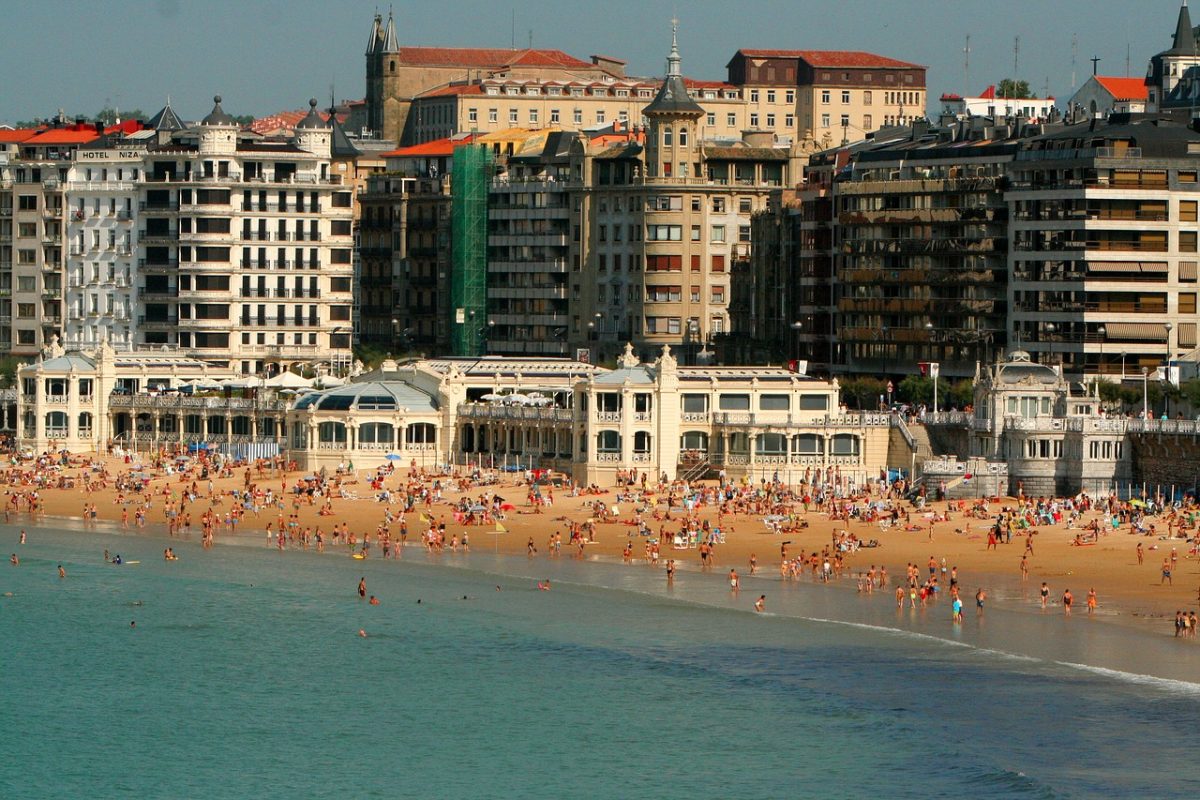 Known in Basque as Donostia, San Sebastián is just 12-miles from the French border. Though small, this city is absolutely packed with stunning architecture in Baroque and Gothic styles, making it a cool place to get lost and wander.
The city is famous for its surf swells and laidback beach culture as well as its Tamborrada, a drum festival taking place on 20th January each year. Everyone involved is either dressed as a soldier or a cook. Apparently, it dates back to the 1830's, when inhabitants mocked the processions of soldiers stationed in the city by banging on buckets.
There's also some regional food to try here, pintxos, the Basque region's answer to tapas – and yes, they are tasty. The food culture is only the cherry on top of this amazing place to visit in Spain.
Spain packing list
If you're wondering what to pack for your Spanish vacation, you've come to the right place!
Every Spain packing list should include:
Casual, lightweight clothes for day time adventures
A cardigan or jacket for the breezy and slightly cool nights
Comfortable walking shoes as you'll be doing most of your exploring on foot
A water bottle to keep yourself hydrated
Sunscreen, because it gets insanely hot in Spain
Get insured for your trip to Spain!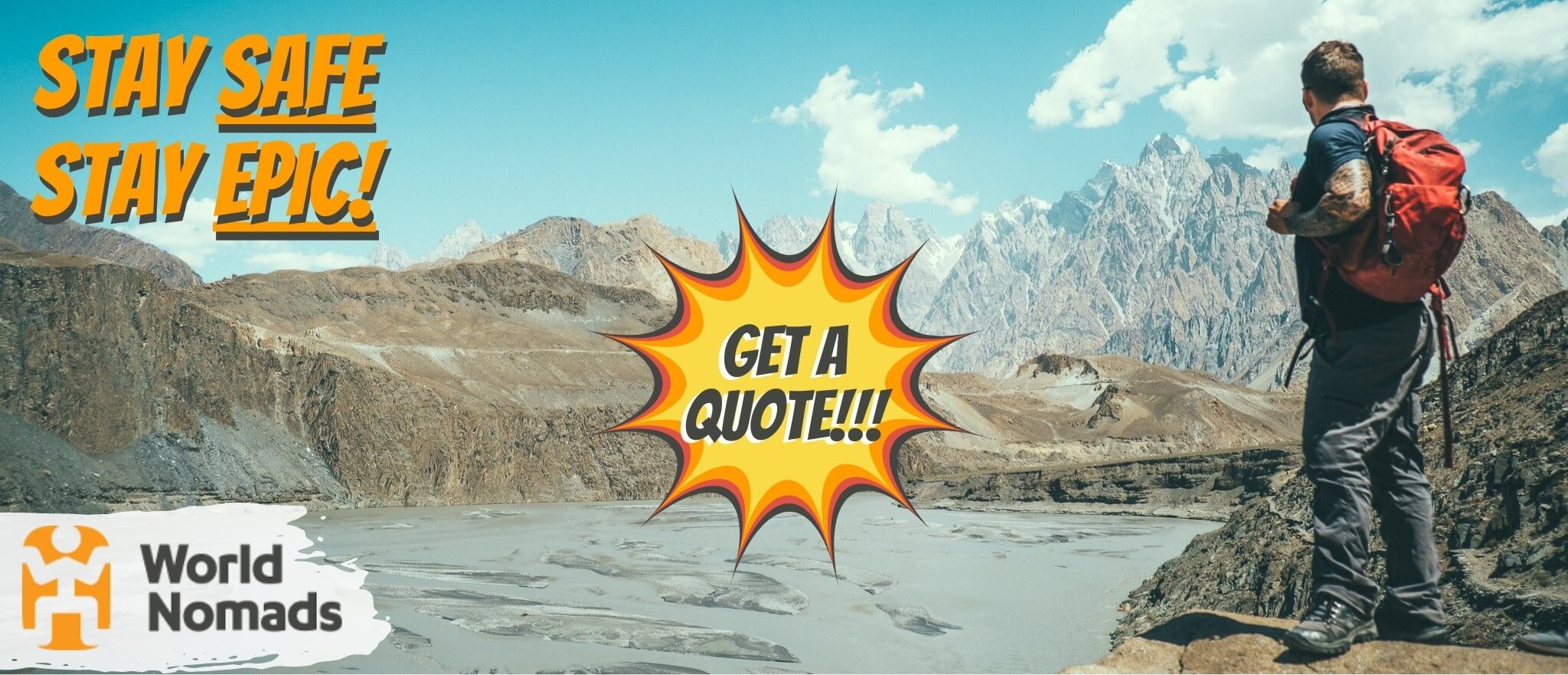 World Nomads' mission is to support and encourage travellers to explore their boundaries. They offer simple & flexible travel insurance, and safety advice to help you travel confidently.
They've been doing it since 2002 – protecting, connecting, and inspiring independent travellers just like you.
Get a quote below or read our in-depth review!
World Nomads provides travel insurance for travelers in over 100 countries. As an affiliate, we receive a fee when you get a quote from World Nomads using this link. We do not represent World Nomads. This is information only and not a recommendation to buy travel insurance.
Final Thoughts on the most Amazing Places to Visit in Spain
After reading our list of the coolest places to visit in Spain, how can you ever spend your Spanish holiday in a tourist resort again?
Ok, well maybe for a few days of chilling, but now that you know about more amazing places to visit in Spain, there's no excuse for missing some of Spain's hidden treasures. So, hasta la vista baby! We're off to get lost in an old town, try tasty tapas in a taverna, and then maybe enjoy some drinks on the terrace at sunset.
Adios amigos!
---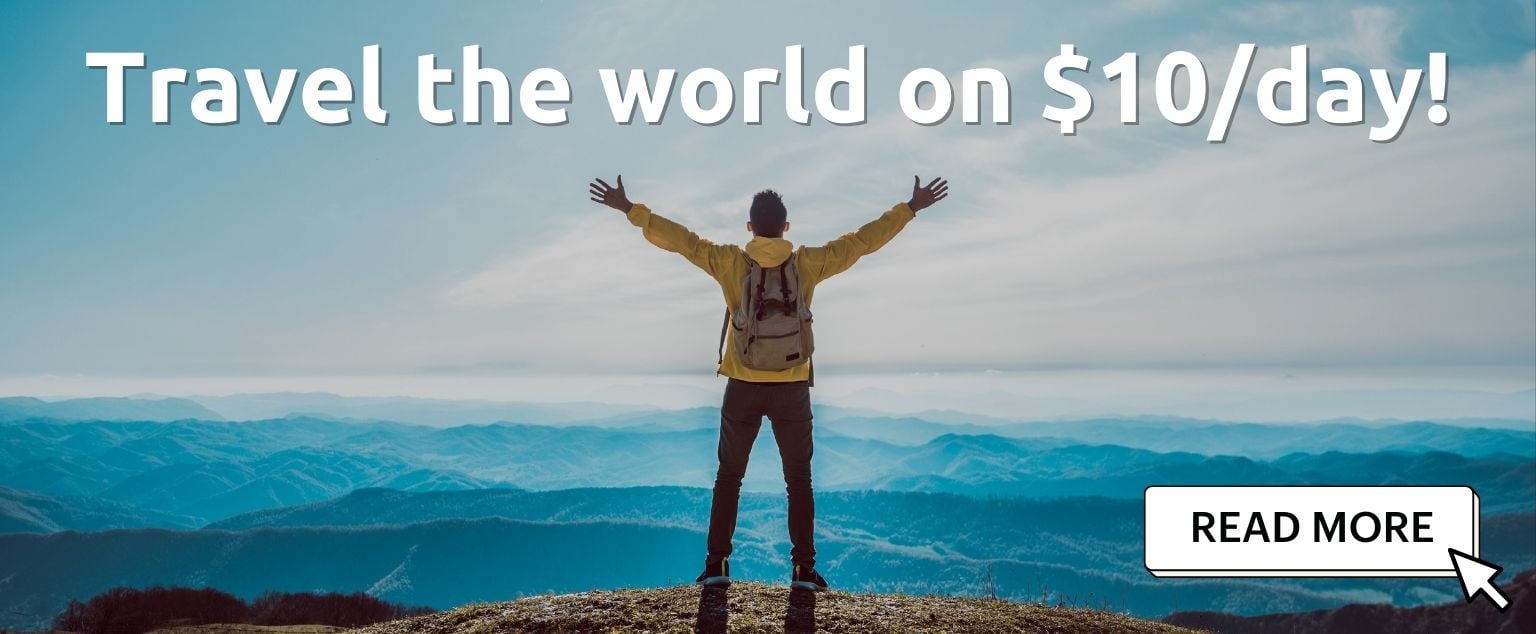 And for transparency's sake, please know that some of the links in our content are affiliate links. That means that if you book your accommodation, buy your gear, or sort your insurance through our link, we earn a small commission (at no extra cost to you). That said, we only link to the gear we trust and never recommend services we don't believe are up to scratch. Again, thank you!