Malaga has a reputation for being a party town and each weekend plane loads of hedonists head here to drink in its bars and vomit in its gutters. To be frank, that reputation put me off for a long time. However, when I did visit Malaga this year, I soon realised that there is so much more to Malaga than this. In fact there is a rich history, a thriving art scene, great tapas, a stunning cathedral and a bohemian sub-culture that make this city a true treasure.
In a city that has attracted visitors for decades there are a ton of cool things to do in Malaga, from sampling its best food to checking out its historical sites, museums and galleries. There is a lot on the tourist trail that will keep the casual visitor entertained, that's for sure. But if you are looking for something a little more, something off the beaten track, then don't worry: we've got you covered.
Because we like to get to grips with the real life of a place and find weird and wonderful things to do in the places we visit, we have put together this guide to the best things to do in Malaga. However, we've mixed in a few of the most popular things, just to make sure that just about anybody who reads this list can find something awesome to do here that suits you. So let's take a dive into Malaga!

Unlock Our GREATEST Travel Secrets!
Sign up for our newsletter and get the best travel tips delivered right to your inbox.
Top Things to Do in Malaga
From exploring the antiquities to indulging on Tapas, let's look at the what to do in Malaga with something for everybody!
1. Head back in time at the Alcazaba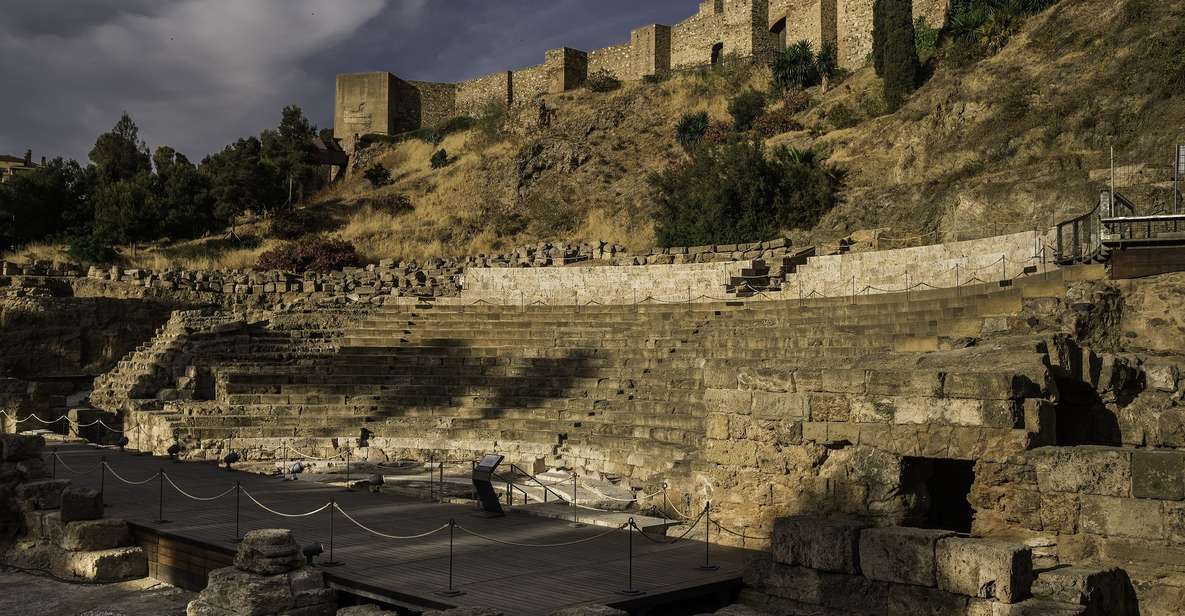 Let's start our guide with the origins of Malaga itself. First of all, there's the Alcazaba. This 11th-century palace-fortress was built by the Moorish empire which dominated Spain for hundreds of years and its still standing. It's amongst the best-preserved of its kind in Spain.
There is also a Roman Theatre next door (more on that later). There are plenty of corridors to wander, courtyards to admire, and plenty of shade and shelter when it's too hot – or raining (which is rare). There are also some beautiful Mozarabic water features to admire here, too. The Alcazaba is a stunning place which is well worth exploring on an organised tour.
2. Tuck into all of the tasty tapas
A visit to Spain wouldn't be a visit to Spain without sampling some tapas. That's the plural of tapa, meaning "top" or "lid", and harks back to a time when small dishes would be served on the lid of a big pot. Rumour has it that tapas actually originates in the Andalusia region (where Malaga is situated) but there are many origin stories of equal worth. No matter which area of Spain you stay in, you'll find tapas.
Of course, there are numerous places where you can get to grips with tapas and other specialities from around the area, and trying to find them all is definitely one of the top things to do in Malaga. One of the best places to start is at Atarazanas Market, specifically the market bar. Once a 14th century shipyard, now a bustling market, it's the Mercado Bar where you can dig into a whole lot of tapas (and beer).
FIRST TIME IN MALAGA
Old Town
Start off on Calle Marques de Larios, the wide boulevard that is both a renowned shopping street and the gateway to the old town of Malaga. From here you can veer off down any side street for the real Malaga, or stay on course to get a broad overview of the area.
Places to visit:
Appreciate the local genius at the Picasso Museum.
Explore the ancient Alcazaba and step back in time.
Check out the ornate Catedral de la Encarnación.
For more awesome places to stay, check out our Malaga Neighborhood Guide!
3. Explore the Cathedral of Málaga
Next to the Alcazaba and the Roman Theatre, the Cathedral of Malaga is one of the biggest sights of the city. Officially titled the Santa Iglesia Catedral Basilica de la Encarnacion, construction first started in 1528, but it wasn't until 1782 that the thing actually got finished!
Built on the site of a former mosque in a decidedly decadent Renaissance style with an extravagant Baroque facade, this top sight in Malaga is also beautiful inside. Step in and wander around (be respectful though), admiring the mahogany and cedar choir stalls, carved statues, and numerous chapels with ornate altarpieces. The interior of this Cathedral is seriously impressive and may even take your breath away; do not miss out on touring the Cathedral of Málaga.
4. Visit a Roman Theatre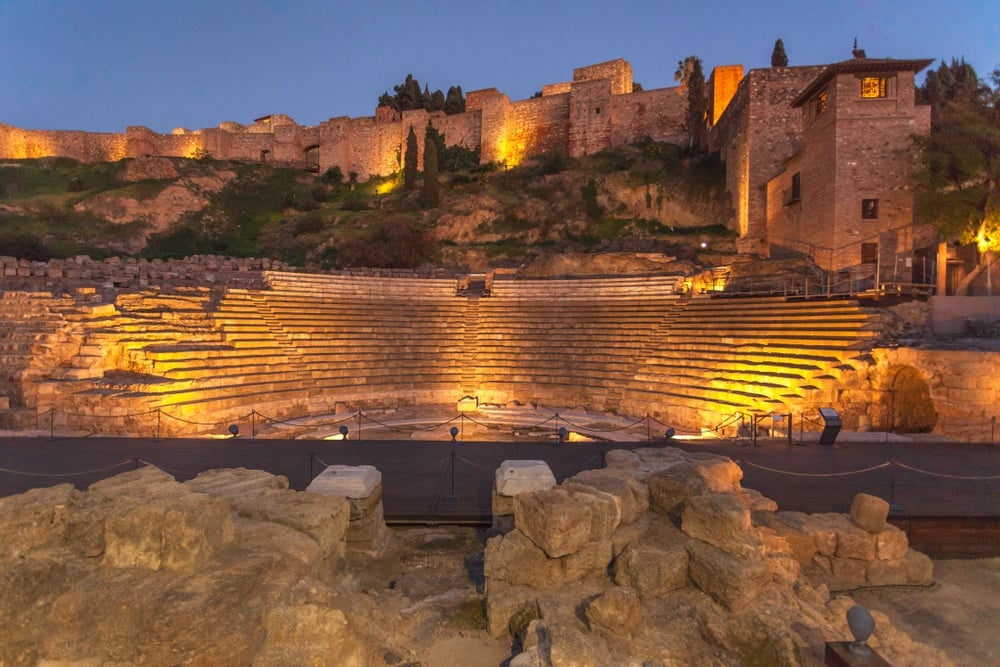 The Romans were some of the earliest settlers in Malaga. They were in Spain for a long time, around 700 years in fact, and left behind some pretty amazing monuments and relics of the past. The Roman Theatre in Malaga was somewhat miraculously only "rediscovered" in 1951.
It's right next door to the Alcazaba. Dating back to the 1st century BC, parts of this ancient building were actually used in the construction of the Alcazaba. It hasn't stopped the two-millennia-old theatre being one of the best historical sites in Spain to visit from the Roman Hispania era. It's easily a must-do in Malaga while visiting.
5. Peruse Picasso's art at the Museo Picasso Málaga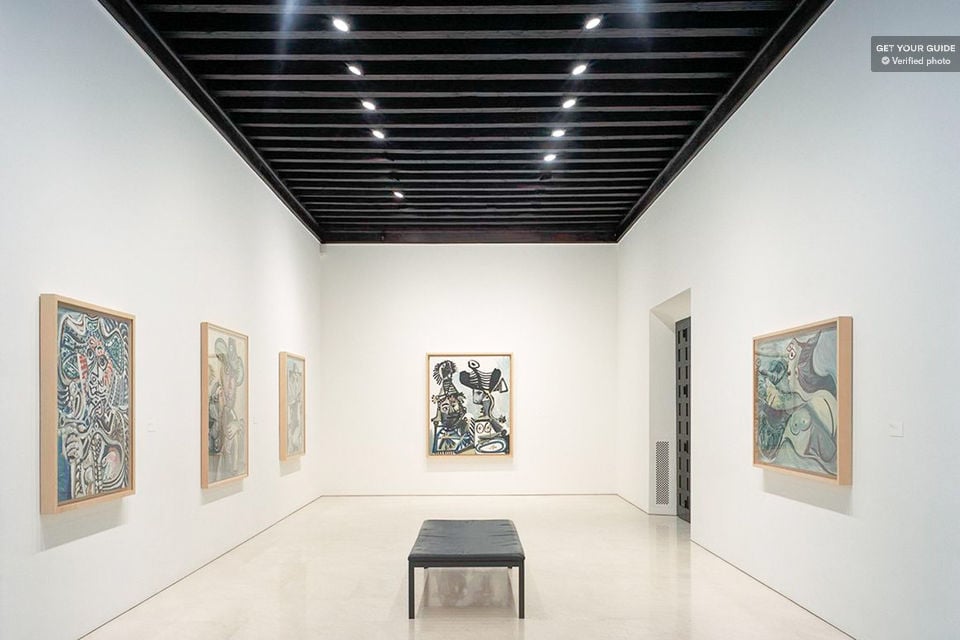 Malaga's most famous son is of course, Pablo Picasso. Fittingly the main museum in town dedicated to his life and works can be found in the majestic setting of the Buenavista Palace. Needless to say, coming here to learn more about the lasting legacy of this artist is one of the top things you can do here – and the best artsy thing to do in Malaga.
Featuring numerous pieces of art, including both sculptures, drawings and paintings amongst other works donated by his family members, it's a cool place to visit. He was born a few houses away from the museum and even went to nursery on the same street. Tip: If you go on Sundays after 5pm, it's free to enter the Museo Picasso Málaga, but otherwise, you'll have to buy a ticket.
6. Cycle around Palmeral de las Sorpresas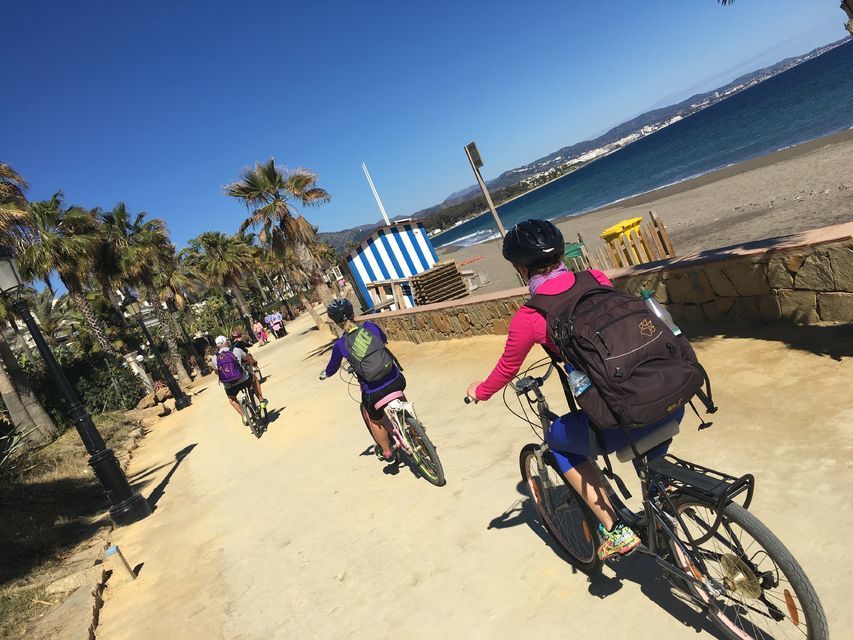 When it's hot in Spain, it's really hot, trust us. So for one of the best activities in Malaga when it's summer, and it's boiling, we would recommend cycling around the city instead of traipsing around on foot all day. You get to spend less time in the heat, more time with a fresh breeze in your face.
One of the top places to rent a bike and explore in Malaga is the Palmeral de las Sorpresas. It's a promenade area along the seafront where you can pedal up to the port, get a bite to eat from a local vendor and chill in the shade, and simply enjoy local life going by. Tip: The sunsets are super pretty from here, so make sure to hang around for a sundowner.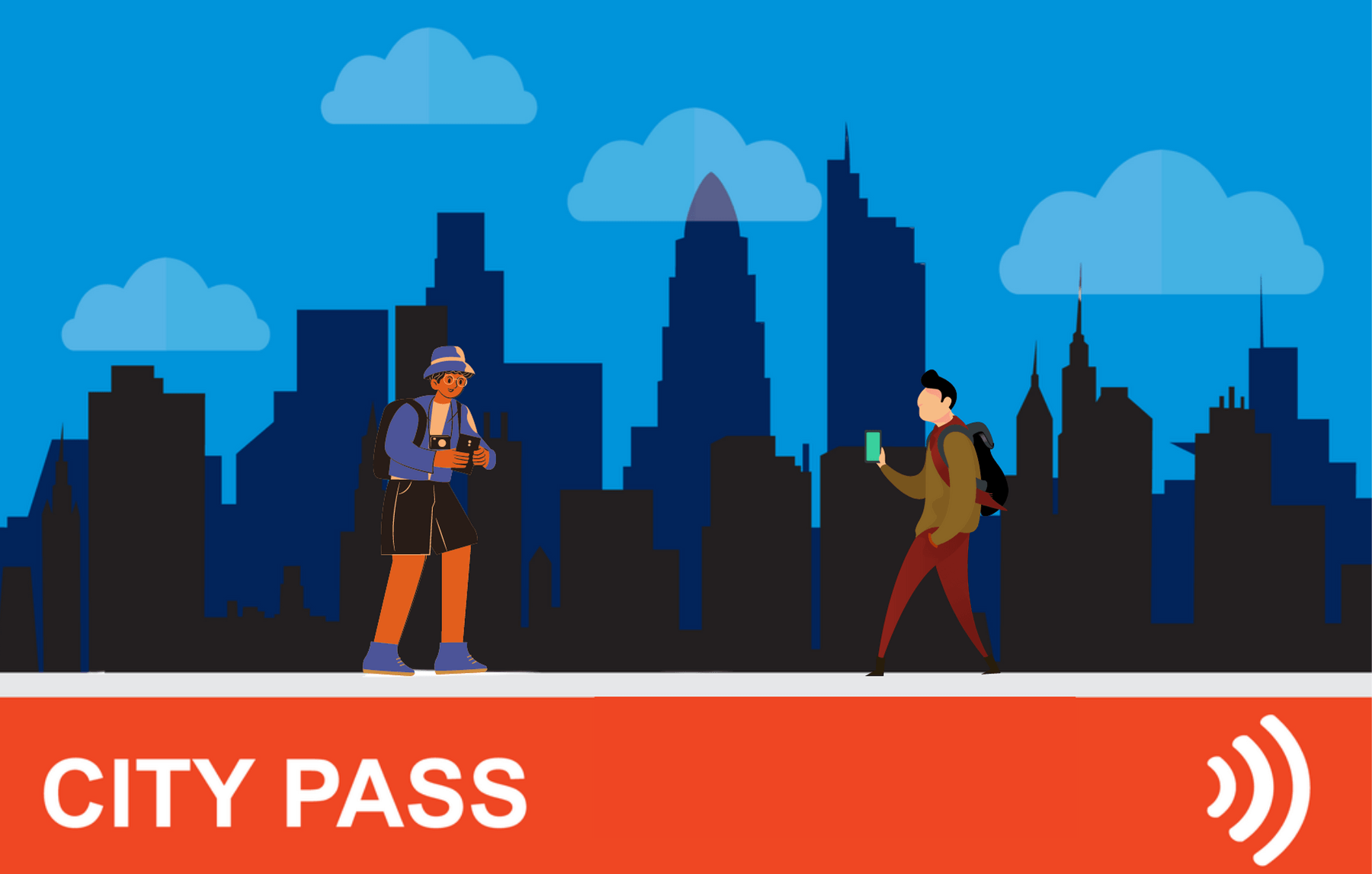 Travelling to Malaga? Then plan yo' trip the smart way!
With a Málaga City Pass, you can experience the best of Malaga at the CHEAPEST prices. Discounts, attractions, tickets, and even public transport are all standards in any good city pass – be sure invest now and save them $$$ when you arrive!
Buy Your Pass NOW!
Unusual Things to Do in Malaga
Malaga has a bohemian heart which takes in awesome street art and underground bars. Let's run through some of the more unusual things in Malaga to do.
7. Uncover local life in the districts of Perchel and Trinidad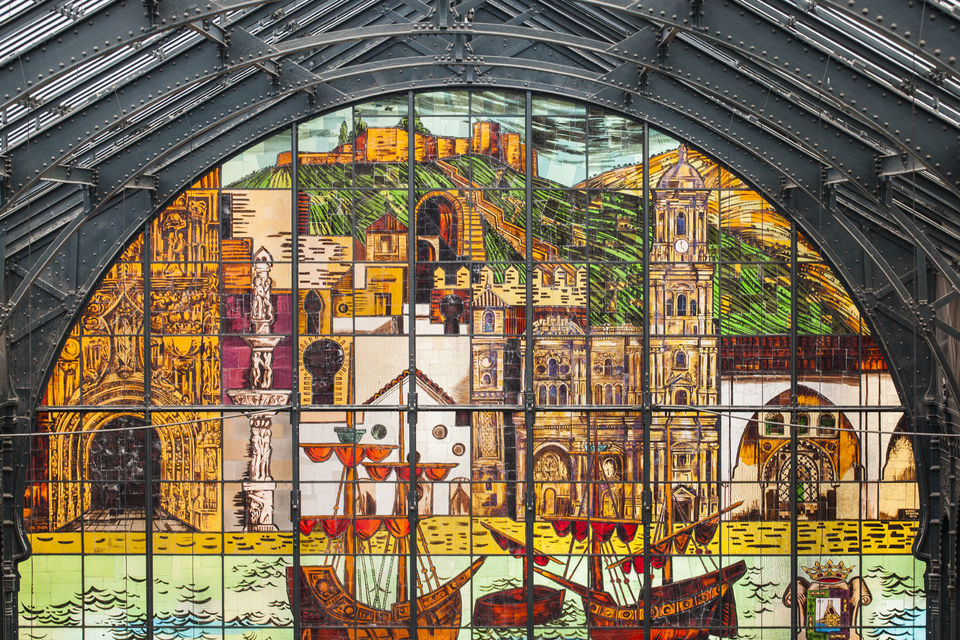 If you're looking for truly off the beaten track things to do in Malaga, head over to the twin districts of Perchel and Trinidad. This is where you will find plenty of local life, well away from the typical tourist trail, including the famous tenement buildings known as corralones: blocks of apartments built around a central, communal, often plant-filled patio.
A source of pride for the people of the area, these well-kept patios are often filled with tiles and ceramics that make them beautiful places to be. You don't just have to imagine them, either: from May to June these are opened for public viewing during a festival. At other times of the year, simply wandering around these old neighbourhoods of the city gives you a real insight into the city before tourists arrived. Tour guides are also available if you want to learn the history behind the tiles in these neighbourhoods of Malaga.
Small Pack Problems? 😉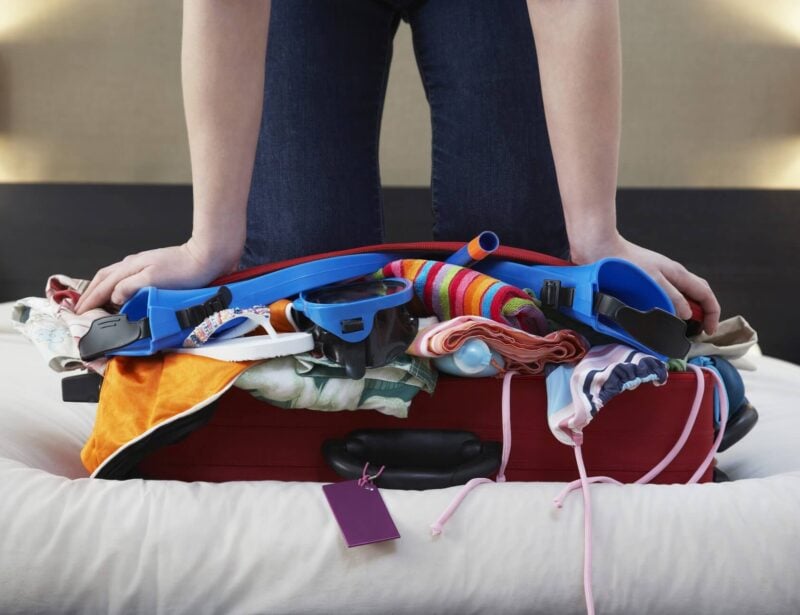 Wanna know how to pack like a pro? Well for a start you need the right gear….
These are packing cubes for the globetrotters and compression sacks for the real adventurers – these babies are a traveller's best kept secret. They organise yo' packing and minimise volume too so you can pack MORE.
Or, y'know… you can stick to just chucking it all in your backpack…
Get Yours Here
Read Our Review
8. Go for a drink or two at Bar La Tranca
Going for drinks at Bar La Tranca is far and away one of the most fun things to do in Malaga. It's the place to go for tapas and drinks – like a real Malagueño (someone from Malaga). It's got records all over the walls, it plays music, there's plenty in terms of drink selections, and is famous for its empanadas in particular.
It's not a fancy place to go. It's an energetic, local place – a tiny bar that's packed with atmosphere and perfect for backpackers travelling Spain to get loose and mingle with locals. If you're going to seek out the most local of the local bars in town is your jam, then you are simply going to love a visit to this place.
Pro-tip: Don't order "sangria" (that's what tourists drink). Instead order tinto de verano ("summer red wine", what locals drink) – it's almost the same thing, but not quite.
9. Be spooked out by the interior of the Basilica of Santa Maria de la Victoria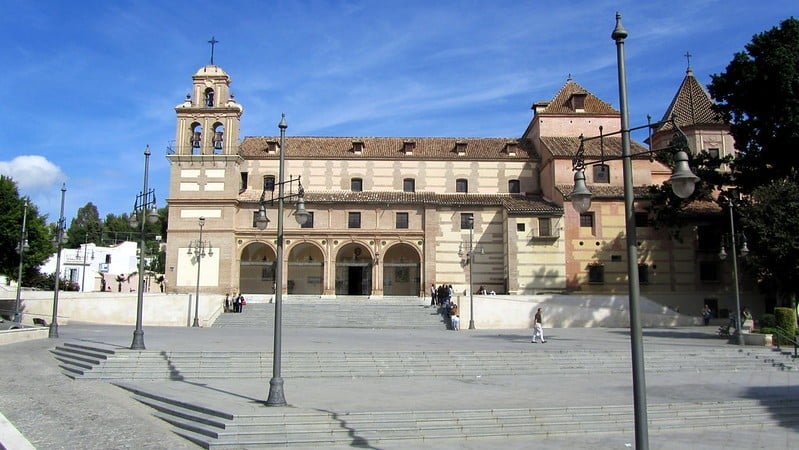 Just outside of the historic quarter the Basilica of Santa Maria de la Victoria dates back to the 17th century and is, basically, a crypt. It's constructed in the same place where King Ferdinand decisively retook the city from the Moors in 1487.
In the crypt you'll find little figures of skeletons carved everywhere, skulls galore, and many more detailed representations of, well, death. Spooky as and definitely one of the weirder things to do in Malaga. Tip: Rumour has it the crypt is no longer open, but the church is – and that boasts this crazy tumult of carving going up into a domed roof (supposed to represent heaven). Ask nicely; the staff might open it for you.
Safety in Malaga
Spain is safe to visit; it's officially one of the safest countries in the world (at least, according to the 2019 Global Peace Index).
That said, Malaga does have a bit of a reputation for pickpockets & petty crime. This is especially problematic around the train and bus stations, as well as some of the more touristy sights in town. They tend to work in groups, distract people, and use other scams to get tourists' money. The best thing to do is to ignore over-friendly people and be aware of suspicious activity around you.
A good way to stop would-be pickpockets in their tracks is simply to wear a money belt (which we highly recommend); something like the very discreet Pacsafe Money Belt will work wonders.
Violent crime is rare, but it's still not a very good idea to go wandering around quiet, poorly lit streets by yourself after dark. Malaga, however, like most of Spain, is a relatively nocturnal city and you will see people eating, drinking and socialising late into the night – even families. This should put your mind at ease.
It's basically as safe as any European city, and safer than many, in fact, but there is crime here. The best words of advice is to simply keep your belongings close to you, don't get too drunk, and use your common sense.
And make sure you're bloody well insured before taking ANY trip. Check out our roundup of the best travel insurance companies to get covered!
Travel with peace of mind. Travel WITH a security belt.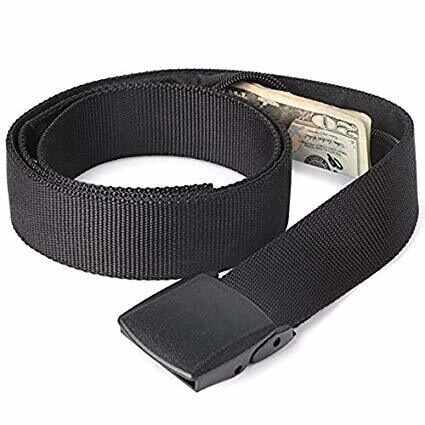 Stash your cash safely with this money belt. It will keep your valuables safely concealed, no matter where you go.
It looks exactly like a normal belt except for a SECRET interior pocket perfectly designed to hide a wad of cash, a passport photocopy or anything else you may wish to hide. Never get caught with your pants down again! (Unless you want to…)
Hide Yo' Money!
Things to Do in Malaga at Night
Spaniards are a nocturnal bunch and stay up well past their bedtimes. Nowhere is this better exemplified than in the party city of Malaga.
10. Stroll around the city's illuminated monuments
Malaga in the daytime is a lot of fun, but after night falls – and the heat of summer goes away (at least a bit) – is when the city really comes alive. People don't eat until late here, not venturing out to dinner until 9, 10, maybe 11pm. It's a good atmosphere that's nice to be a part of. But it's also at night when many of the city's top sights and biggest monuments come to life, too
Not literally, of course, but you get to see them in a different way thanks to some pretty spectacular illuminations. The Roman Theatre, Alcazaba, the Cathedral, and many others get the illumination treatment, making for a magical way to spend an evening in the city. Take an evening tour and end your night at one of Malaga's many rooftop bars seeing the city all lit up for one of the very best things to do in Malaga at night.
11. Get on the beers on a pub crawl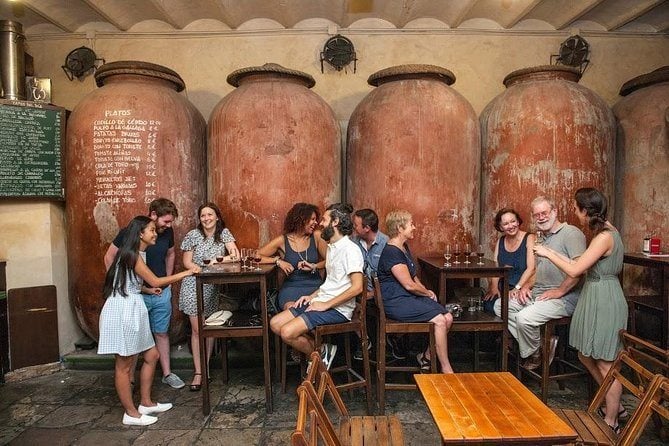 If you like drinking and you're interested in seeing what things you can do in Malaga at night, well, you're in luck: this place is pretty fun after dark. It's packed full with a whole load of tapas bars, pubs, bars, drinking holes and even nightclubs that will keep even the most veteran of party animals happy till sleepytime.
A good place to start is Downtown, specifically at the Plaza Mitjana, which is where you can get your hands on a load of happy hour drinks deals. Then there's the Plaza Uncibay – close to the Cathedral – with a veritable ton of places to drink. Malagueta is an area that's packed to the brim with more modern and trendy bars, clubs and pubs – and nice restaurants, too. The nightlife is good in Malaga, and the best way to soak it up is through a pub and club crawl.
12. Go and see a flamenco show
Flamenco is thought to have originated in Andalusia, the province in which Malaga is located, around 500 years ago. There are still many intimate venues strewn across the city where you can experience it for yourself. People are proud of flamenco here!
Needless to say, catching a flamenco show is just about one of the best things you can do in Malaga at night. It's really cool to see an authentic dance and hear the music up close. One of the top places to go and experience it for yourself is Pena Juan Breva, founded in 1958, it's also home to the Flamenco Museum. Tip: Catch shows here every Thursday and Saturday evening.
Where to Stay in Malaga
Not worried about which neighbourhood in Malag to stay in and just looking for a place that's right for you? Check out our recommendations for Malaga as a whole!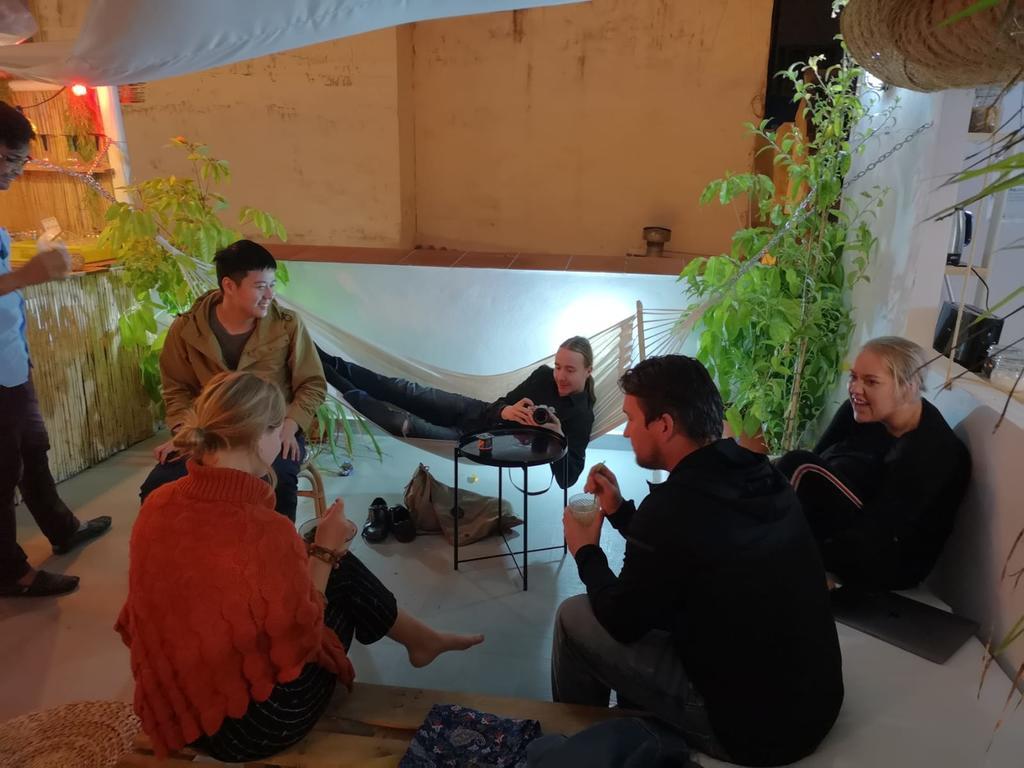 The Urban Jungle Hostel is a green hostel with rooftop terrace located in the historic heart of sunny Malaga! They are the only 5-star hostel in the city, one the top-rated hostels in Malaga, and one of the few located in the city's center!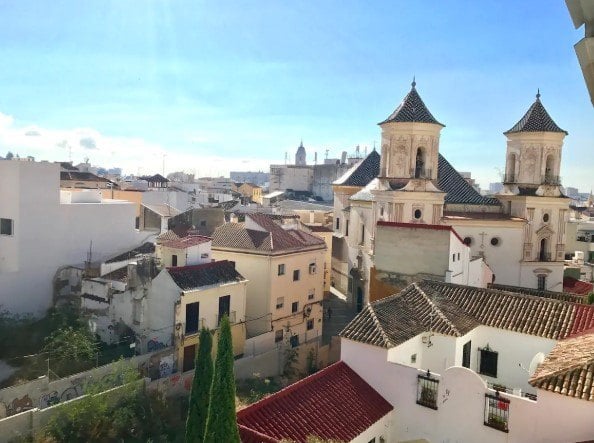 Perched on the top floor overlooking the Old District, this property is a bright cosy studio flat just on the edge of the old town and the city centre, and it's a short walk to a host of the cities main attractions. It's one of the best Airbnbs in Malaga, so if you're looking for the perfect home, this is it!
This 4-star hotel is located a short stroll from the Picasso Museum and the Museum of Malaga. The property has 6 apartments, all of which are filled with a range of facilities to ensure a comfortable stay. Guests can visit Calle Larios and Malaga Cathedral, which are steps away
Romantic Things to Do in Malaga
Away from the busy tourist hubs, Malaga is actually a great city for lovers. From ambient bars to ocean strolls, there is loads of stuff to do in Malaga for the romantics out there.
13. Learn how to make tapas together
Better than going for some romantic meal together, one of the better things to do in Malaga for couples has got to be actually learning how to make a meal together. Though you could probably choose from a load of different things to make, why not learn how to make a load of different things… by learning how to prepare tapas, of course.
Book a tapas cooking workshop where you can learn the beautiful arts of tapas creation, then make a beeline for 'em. No doubt they'll take you over to a traditional market, where they'll talk you through what fresh fish you should be getting amongst other things. Then you'll learn how to make spongy tortillas and a whole lot of other tapas. Sounds good to us.
14. Go for a couples massage at a hammam
You're in Malaga with your partner on a nice trip. You've been wandering around all day. You're hot, you're tired, your feet hurt. We've all been there. One of the best cures for this is to head on over to a hammam for a super relaxing bath and massage: trust us, this is definitely a top romantic thing to do in Malaga (and eases those weary bones, too).
One such is Hammam al Andalus. Here you'll find various baths of various temperatures that you can dip in and out of, steam rooms, and the chance to get a massage too. Definitely one of the more unusual things to do in Malaga, the interiors at Hammam al Andalus are pretty fancy and make you lose all sense of time and place. There's even a lounge where you can sip mint tea. It's all very Moorish.
Is This the Best Daypack EVER???
Best Free Things to Do in Malaga
Malaga is a very well priced city. That said, in case you're all spent up, there are lots of things to do in Malaga for free suitable for even the brokest of broke backpackers.
15. Soak up the sounds and smells of the Atarazanas Food Market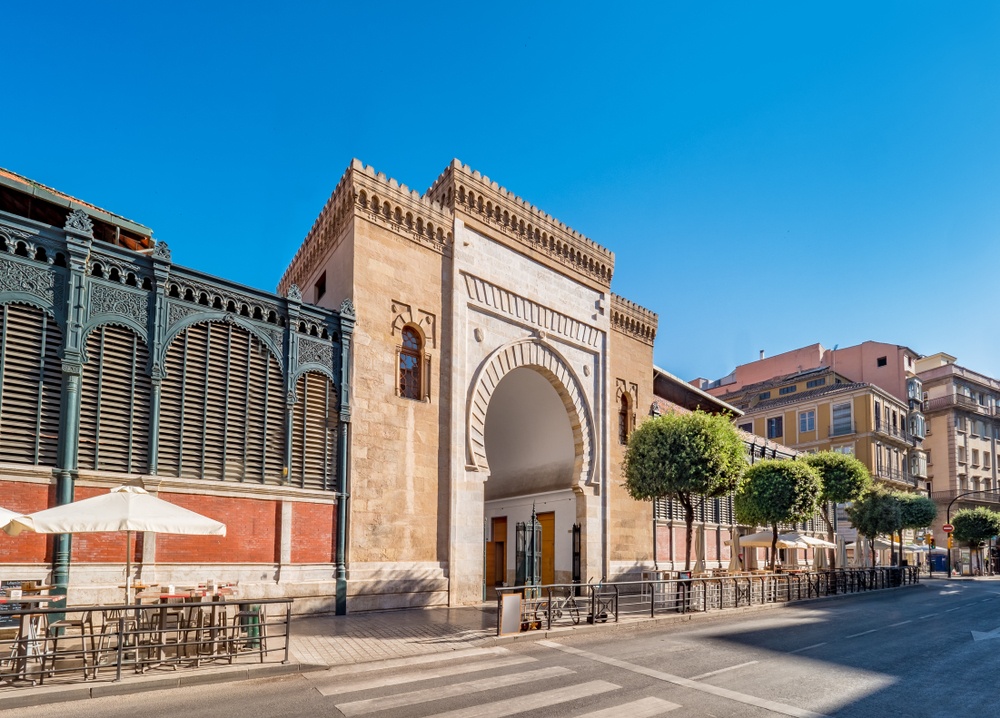 Nothing quite introduces you into the culture of a place like checking out what its markets have to offer – and one of Malaga's best examples of this is the Atarazanas Food Market. This mercado is where it's at in terms of the local food scene, featuring everything from fruits and vegetables to fish and meat.
Everything is beautifully laid out, primed and ready for Instagram (if that's your jam), but for those who like to wander and soak it all up, it's the kind of place where stalls have been passed down through generations. One of the best things to do in Malaga, it's the perfect place to get lost and pick up unusual stuff like purple carrots and custard apples. We're all for it.
16. Spend your day chilling at the beach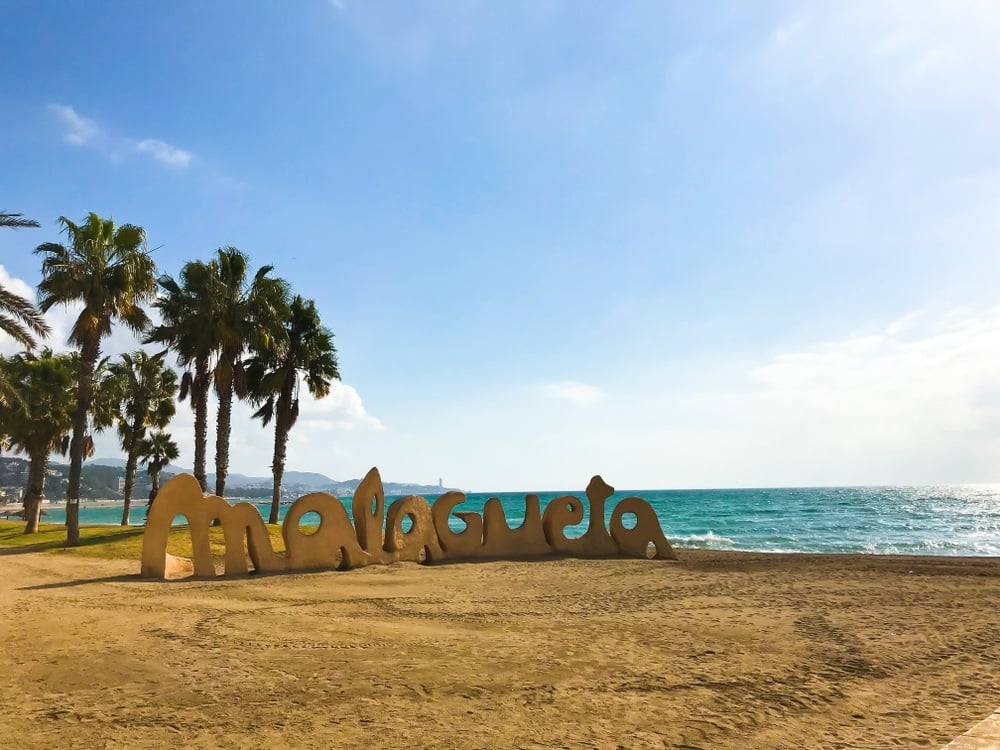 Being a coastal place, Malaga has its fair share of beaches. So for one of the top free things to do in Malaga, all you have to do is pack your beach essentials and point yourself in the direction of the sea! In fact, Malaga has many kilometres of sandy shoreline for this very purpose.
Most of the beaches are located along the Promenade del Pablo Ruiz Picasso – a busy, lively spot filled with bars and restaurants; the best spots here are Malagueta and, right next door, La Caleta (featuring good facilities). El Palo is a also good spot: family-friendly and with all sorts of amenities at your disposal. There's also the Blue Flag approved Las Acacias.
17. Immerse yourself in the city's street art scene
Famous for many things, Malaga is a good place to visit for a lot of reasons, but there's also a little known street art scene that's well worth checking out. You can start your exploration into this side of the city at the Contemporary Art Center for a more formal introduction. Alternatively, you could simply hit the streets of the once ritzy Soho district – managed by MAUS (Malaga Arte Urbano Soho).
You'll find art from both local and international street artists here, with murals by Obey and D*Face. One particular spot worth checking out is the Casas de Campo Street, filled with huge paintings on the walls. Basically, if you want cool, hipster things in Malaga to do (which are also free), then you should definitely put this one on your itinerary.
Books to Read in Malaga
Ghosts of Spain: Travels Through Spain and Its Silent Past – Francisco Franco, the dictator who ruled Spain until his death in 1975, is long gone. But the ghosts of the Fascist era still haunt the country.
The Alchemist – The story of how universe can help you to achieve goals that you really want to fight for. The main character is a young shepherd from Andalucia who decides travel to the Sahara. This is a world-famous travel book beloved by many a wandering soul worldwide.

Our GREATEST Travel Secrets…
Pop your email here & get the original Broke Backpacker Bible for FREE.
Best Things to Do in Malaga with Kids
18. See the color pops at the Pompidou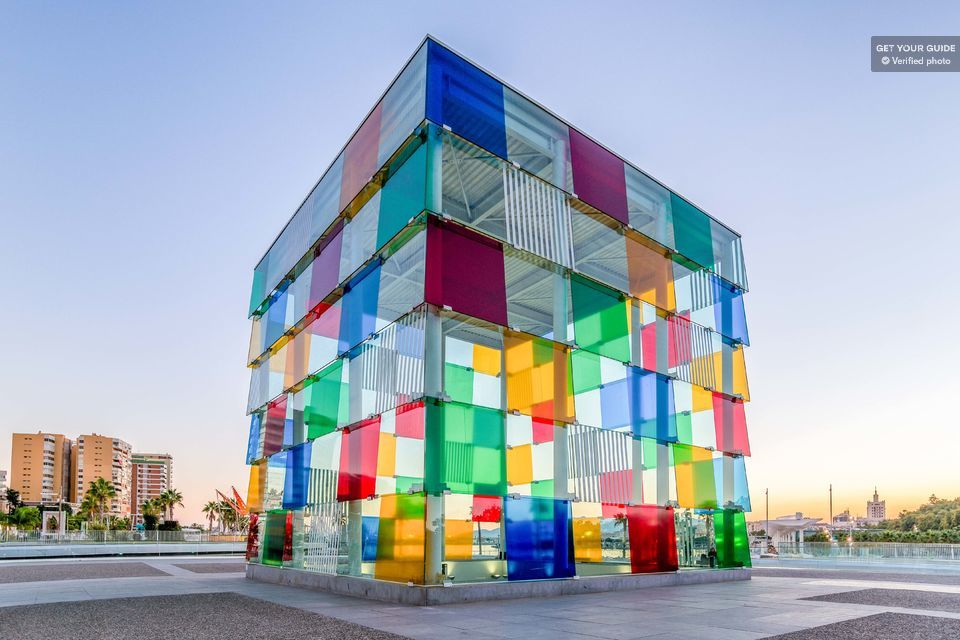 The only branch of Center Pompidou outside of France, Malaga's Pompidou is, well… you can't miss it. A huge, opaque, colourful Rubik's cube of a building, this bastion of art was opened in 2015 and is the place to come to see some pretty cool creativity and art from the 20th and the 21st centuries.
You'll find a whole load of different exhibitions going on here. It is an exciting place to take children in order to give them a healthy dose of all things modern art. Being one of the top things to do in Malaga with kids, naturally, your little ones are going to be enthralled by the weird and wonderful art on show here. It's a rewarding place to explore if you're in town with your family.
19. Have a blast at Tivoli World amusement park
One of the most quintessential things to do in Malaga if you're in the city with kids is to simply let them go totally crazy at an amusement park. But not just any amusement park: this is Tivoli World. With over 40 years of history and around 20 kilometres from Malaga itself, it's perfect for a fun, family-friendly day out in the city.
This place is based on the Tivoli World amusement park in Copenhagen (itself one of the oldest amusement parks in the world). There are over 40 rides to enjoy here, as well as plenty of restaurants and seasonal carnivals to enjoy. Squarely aimed at children, this place is going to have your children entertained for hours. Don't worry: there are rides for smaller children and toddlers here, too.
Other Things to do in Malaga
Still need more ideas? Ok, we hear you. Check out the best of the rest of the other must-dos and sees in Malaga!
20. See some pretty stylish classic cars at the Museo Automovilistico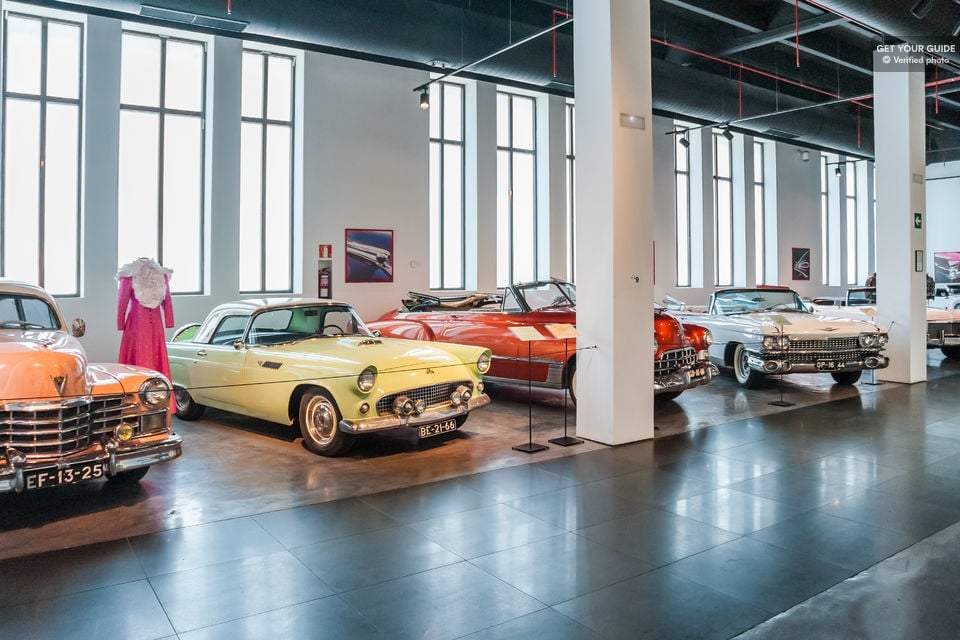 The history of Malaga isn't all Moors, Romans and Catholics. There's one spot in the city where you can go to a decidedly more luxe side to history, and that's at the Museo Automovilistico. Set inside a former 1920s tobacco factory, this museum is the place to go to see all sorts of cars, from the early 1900s to some more modern models – all immaculately kept.
A must for any petrolhead, it's not just about the cars; each car is shown besides contemporary art and fashions from the era they're from, which we think is pretty neat. Touring the Museo Automovilistico is definitely one of the more unusual things to do in Malaga and the perfect antidote for anyone who's had enough of medieval buildings.
21. Stroll around Malaga Park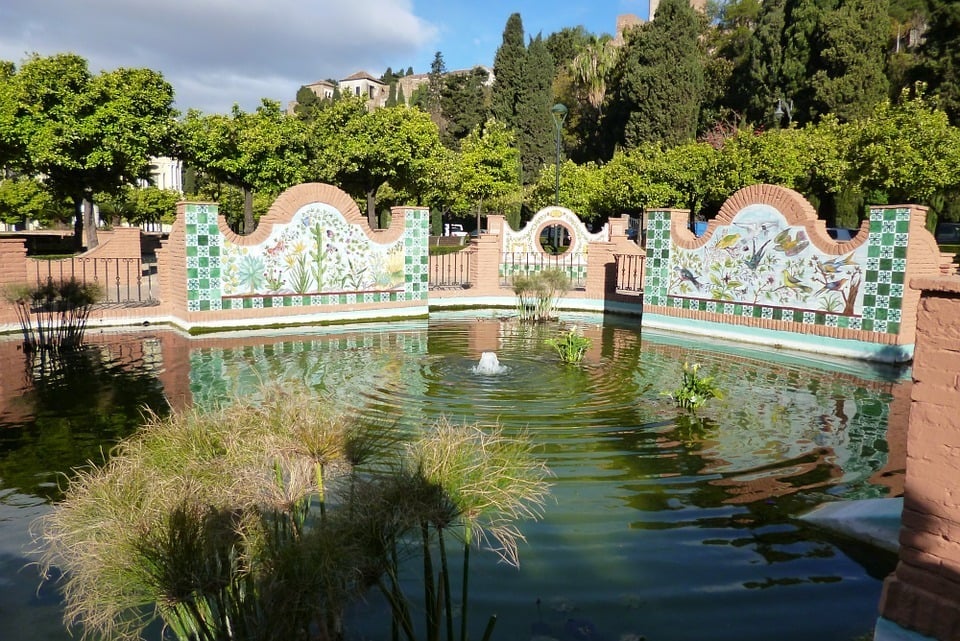 Malaga Park – or El Parque de Malaga – is an urban park that makes for a good breather from the city. Here it's all about strolling around a green, lawn filled park though – although there are still plenty of shady walkways, benches and fountains to soak up here in this late 19th century public space.
A super pretty place to spend some time, there's also a botanical garden situated here with a collection of tropical and subtropical plants to gawp at, which – if you're into filling your apartment with succulents and taking pictures of them for your Insta – has got to be one of the best hipster things to do in Malaga.
22. Hike up to the Gibralfaro viewpoint
Feeling like there are not enough outdoorsy things for you to do in Malaga? Don't worry: it's possible to hike to the Castillo de Gibralfaro viewpoint from the city centre. Definitely the best, and most iconic, viewpoint of Malaga, you can start your walk from the Plaza de la Merced and all we can say is, well, it's well worth the effort.
Being up high, the views from here are nothing short of stunning. You can see the old parts of Malaga, its high rises, its bullring, the whole city stretching towards the Mediterranean sea. The bonus of this viewpoint is that it's actually part of Catillo de Gibralfaro, which is named after the Moorish era lighthouse which used to stand on the site, Jabal-Faruk.
23. Explore the Palacio de Villalón and Museo Carmen Thyssen
The art museum (Museo Carmen Thyssen) situated at Palacio de Villalón is well worth seeing if you're on the search for artsy things to do in Malaga. However, it's the actual building itself that is the main draw. Dating back to the 16th century, this stunning palace is a beautiful place to explore and take a few snaps of.
The art, too, is pretty cool. Spread across two floors, it's the place to go to soak up a few 19th century Spanish and particularly Andalusian artwork. It features a wide range of different painting styles and schools (think works by famous artists such as Ortega, as well as Sanchez-Perrier, and a whole load more). Anybody with an interest in art will want to book a tour for the Museo Carmen Thyssen; anyone else will simply love the building.
Save $$$ • Save the Planet • Save Your Stomach!
Drink water from ANYWHERE. The Grayl Geopress is the worlds leading filtered water bottle protecting you from all manner of waterborne nasties.
Single-use plastic bottles are a MASSIVE threat to marine life. Be a part of the solution and travel with a filter water bottle. Save money and the environment!
We've tested the Geopress rigorously from the icy heights of Pakistan to the tropical jungles of Bali, and can confirm: it's the best water bottle you'll ever buy!
View on REI
Read the Review
Day Trips from Malaga
As you see, there is loads of stuff to do in Malaga. But whilst there is plenty to do in this Andalusian city itself, there's tons more on the doorstep you can check out, too. To help you plan some day trips from Malaga, here are a couple to start you off!
Take a walk along the very stunning Caminito del Rey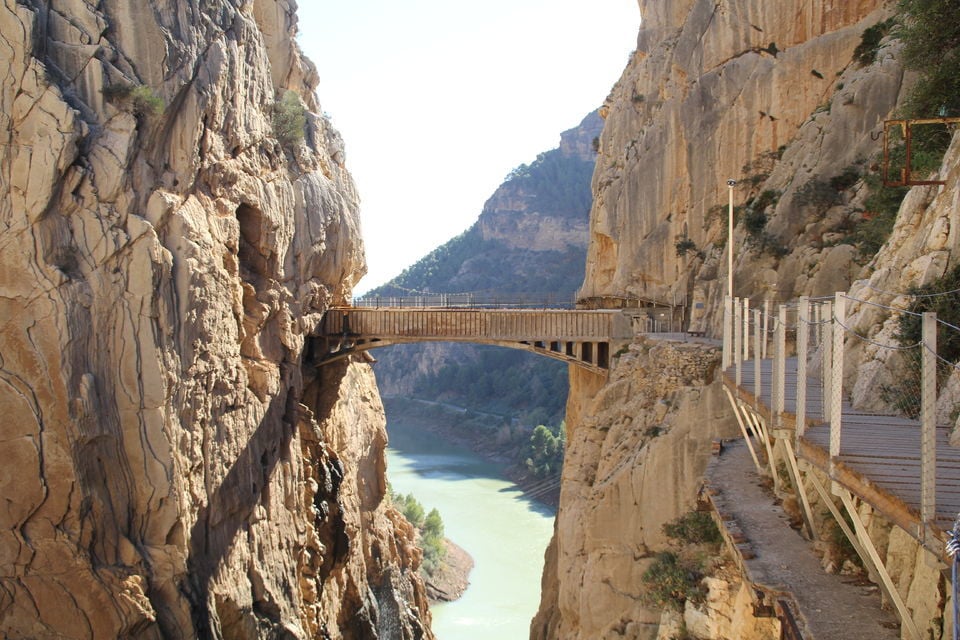 If you like getting out and about – and you like good views – then one of the best day trips from Malaga you could possibly go on would be taking a visit to Caminito del Rey. This is a stunning place to be. It's a raised walkway that was built for the workers of El Chorro Hydroelectric Plant; now it's open to the public and makes for a pretty awesome place to walk along taking in magnificent views.
The name Caminito del Rey means "The King's Little Path" because King Alfonso of Spain walked across it for its inauguration in 1921. It's not for the faint-hearted though; it passes alongside cliff edges and over canyons. That said, it's not really a tricky walk to do although it does take about 3 hours to complete. Take plenty of water because, especially during the summer, it will get pretty hot!
Hop on over to the Rock of Gibraltar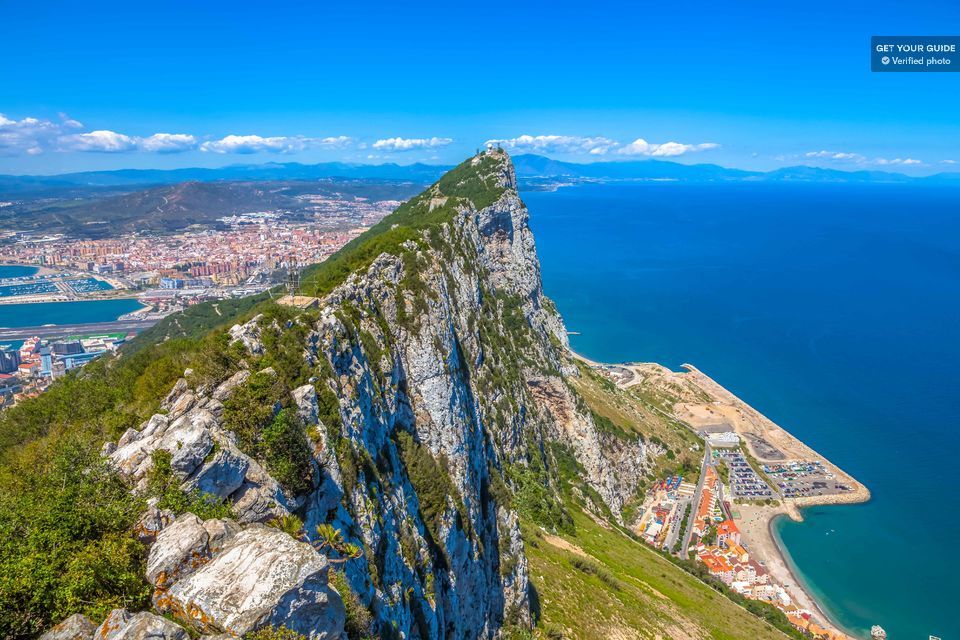 Not far from Malaga, is the famous Gibraltar – part of the UK. It's right on the edge of the European continent and features views of North Africa – you'll get those from its famous "Rock". There's a lot of history going on here, having become a British territory in 1713. By the way, coming here on a day trip from Malaga means that you'll need to bring your passport, and also check that you have the right to enter as Gibraltar is not a part of the Schengen area.
Getting to Gibraltar from Malaga is a relatively simple matter, actually. You can simply jump on one of the fairly frequent buses that leave from Malaga to Gibraltar every day (there are four per day from Malaga Bus Station). Once you're in Gibraltar, you'll instantly feel the fusion of British life – and road signs – and Spanish weather. English is the main language here, so you'll have no trouble getting around.
FAQ on Things to Do in Malaga
Here are some quick answers to common questions about what to do and see in Malaga.
Concluding Your Visit to Malaga
Malaga has been a popular destination on the Costa del Sol for decades. However, to judge this city on a now pretty outdated reputation for partying and partying only would be a shame. That's because this is actually a very interesting city, a place of charming streets, authentic neighbourhoods, and some jaw-dropping architectural gems. It's worth a trip, for sure.
And if you were worrying that there's nothing un-touristy to do in Malaga, well: think again. We hope our list has proven that there's actually a ton of cool stuff to fill your time with in Malaga; it's just a matter of getting off the beaten track to reap the rewards.
---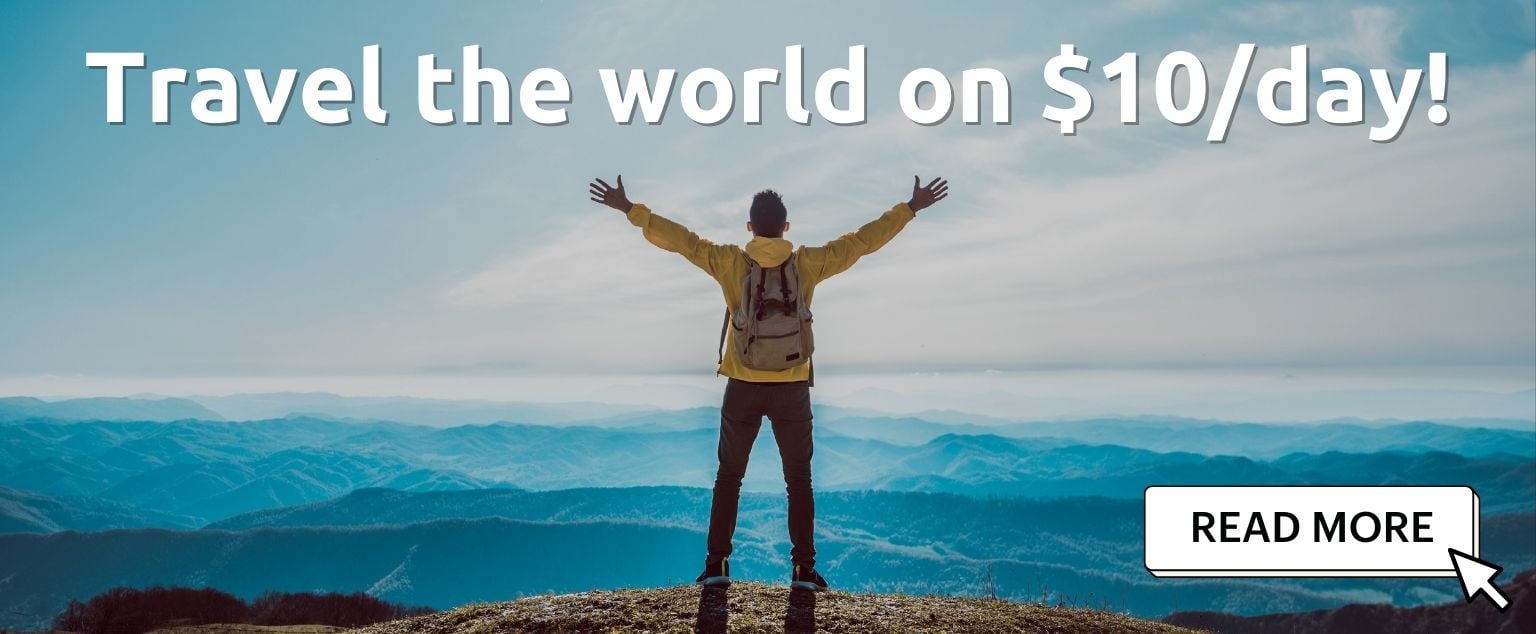 And for transparency's sake, please know that some of the links in our content are affiliate links. That means that if you book your accommodation, buy your gear, or sort your insurance through our link, we earn a small commission (at no extra cost to you). That said, we only link to the gear we trust and never recommend services we don't believe are up to scratch. Again, thank you!