The romance and passion of Spain has long attracted tourists to her shores in search of flavourful cuisine, art, architecture, and dreamy landscapes.
From the Basque Country to Barcelona, Spain is a land of contrasts where tradition and history exist alongside the contemporary. Each region honours and reflects a rich history in its architecture, cuisine, and unique culture.
Of course, a destination as diverse as Spain, blessed with such a warm climate and easily accessible location in Europe, is a perennially popular choice for travellers. A peak season visit here will cost a bit more than other times of the year and will see you elbowing your way through great crowds of tourists.
Knowing the best time to visit Spain for the holiday of your dreams can really enhance your experience. To help you find that perfect time, we've gathered all the facts in one handy guide so you'll be able to make an informed decision.
Best Time To Visit Spain – April and May, September and October
Best Time To Go To Barcelona – April and May, September and October
Best Time To Go To the Islands – Autumn (September and October)
Best Time To Go To Andalucia – May, October
Best Time For Sightseeing – Spring (April, May)  and Autumn (September, October)
Cheapest Time To Visit Spain – January
When is the Best Time to Go to Spain?
The best time to visit Spain will depend heavily on the kind of experience you wish to have. Whether you wish to explore the passionate culture, delve into the colourful history, or take in the magnificent art and architecture, Spain is a rewarding and generous destination at any time of year. The beautiful national parks are a great testament to this!
Like most destinations in Europe, the summer months between May and September offer travellers the best weather conditions for a beach holiday. With abundant sunshine, over 3,000 miles of coastline and over 60 islands to explore, you can understand why Spain is popular with sun-seekers.
While a summer holiday in Spain seems like a no-brainer, it must be noted that visiting at this time of year will cost the most in terms of rooms and airfares. You'll also be fighting long queues of other tourists in the stifling heat at every turn.
On the upside, the days are gloriously long and there are a host of outdoor festivals and celebrations to check out.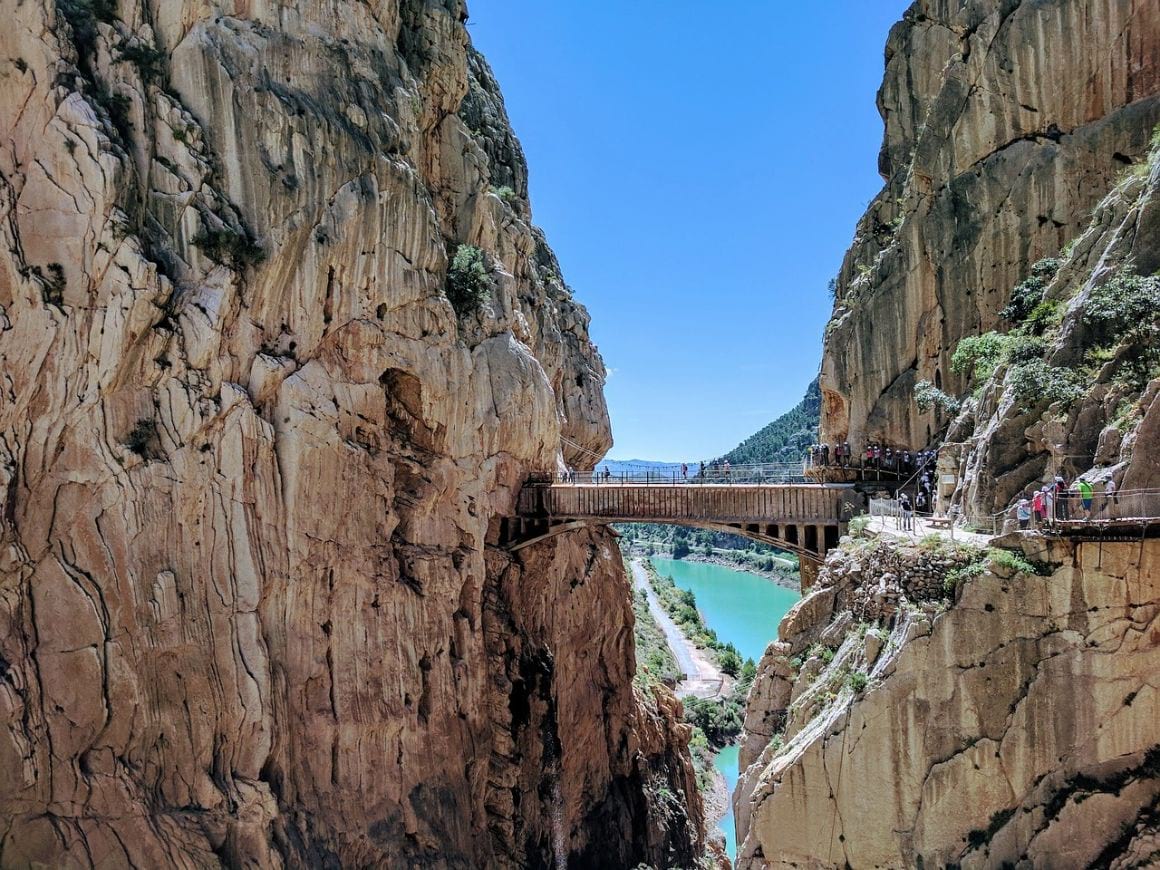 For a more comfortable experience, a visit in spring (March and April) or autumn (September and October) can be even more rewarding, with temperatures being somewhat milder, prices not as inflated, and certainly fewer crowds to contend with at attractions. Spring is a particularly great time to back yourself a top bargain on hotels and hostels in Spain.
Spring and autumn offer slightly shorter daylight hours and the weather can be a little unpredictable, but it's generally a far more laidback time to visit. It's still reasonably warm and enjoyable to be outdoors, and there will definitely be more space on the beach for you to lay out your towel.
Because Spain's winters are relatively mild, a sightseeing trip between November and March can be advantageous, if a little drizzly. You probably won't be hitting the beach, but you will enjoy almost crowd-free conditions at major attractions and do so without busting the budget.
Outside of the Christmas period, accommodation rates and airfares can be pleasantly discounted during winter. Check out our guide to Spain's best hostels and try to grab a bargain.

Unlock Our GREATEST Travel Secrets!
Sign up for our newsletter and get the best travel tips delivered right to your inbox.
Best Time to Go to Barcelona
Barcelona is backpacker gold. With its modernist architecture, great shopping, and Mediterranean location, Barcelona benefits from a mild and pleasant climate all year round.
With so many sights to see and explore, the city welcomes tourists all year round, but the peak tourist season is during the summer months between, May and September. This is not only the busiest time to visit Barcelona, but it's the most expensive. Prepare to tackle long queues at the major attractions, made worse by the intense heat.
If you don't mind the crowds, this is the best time to hit the gorgeous beaches and for enjoying outdoor festivals and concerts.
The spring and autumn offer the best time to visit Barcelona without the throngs of summer tourists. The days are not as long or as hot as the high summer, but this can be a blessing as the summers are sweltering.
Travelling at this time may also offer you some pleasant discounts on accommodation and flights, but if you want to explore Barcelona on a budget, perhaps consider visiting in the winter.
While the Christmas period does see a return to peak season pricing and crowded conditions, outside of this, the winter months can be far more affordable. While it's certainly not beach weather, it isn't so cold as to make being outdoors too unpleasant.
It may be chillier and drizzly, but you won't have to wait in line at attractions or elbow your way through crowds.
Best Time to Go to the Balearic Islands
Spain is blessed with over 60 idyllic island locations offering travellers an idyllic escape in the Spanish sun. The Balearic Islands (made up of Mallorca, Menorca, Ibiza and Formentera) are arguably the most well-known islands off Spain's east coast, while the Canary Islands are further afield along the coast of Africa. There are also a host of smaller islands located along the country's 3,000 miles of coast, all perfect for a beach escape.
The Balearics are perennially popular with tourists, seeing an influx of tourists in the summer months, particularly July and August. The beaches are likely packed at this time and prices can skyrocket, but the weather is sunny and hot and free from any rain.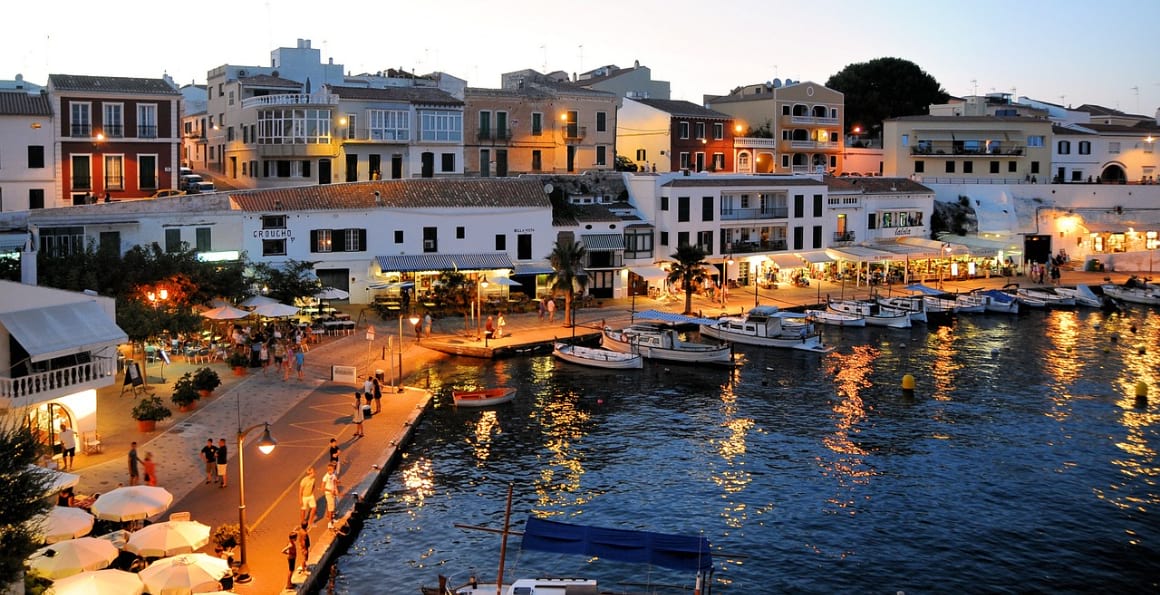 Winters in the Balearics see high temperatures of around 15°C, so while not fantastic beach weather, it's still a great time to experience the island lifestyle and culture without the tourists and inflated prices. Some businesses may be closed altogether at this time.
The Canary Islands are best visited in spring (March to May) and autumn (September to November), when there are fewer tourists and prices are not yet at their peak.
The weather in spring is warm but more comfortable than the heat of the summer.  They're one of the best places to travel in Autumn if you don't mind a little extra rainfall in October and November.
Best Time to Go to Andalucia
With its Moorish heritage, incredible beaches along the Costa del Sol and hilly, arid landscapes, Andalucia in southern Spain is a popular destination with tourists the world over. From the matadors and Flamenco in Seville to the Sierra Nevada mountains within sight of North Africa, Andalusian culture reflects the very essence of Spain.
Tourists, especially from Europe, flock here during their August summer holidays, making this the busiest time to visit. As a consequence, there's an increase in the price of accommodation and flights. It can get extremely crowded at this time, and the combination of long queues and the dry heat can be almost unbearable.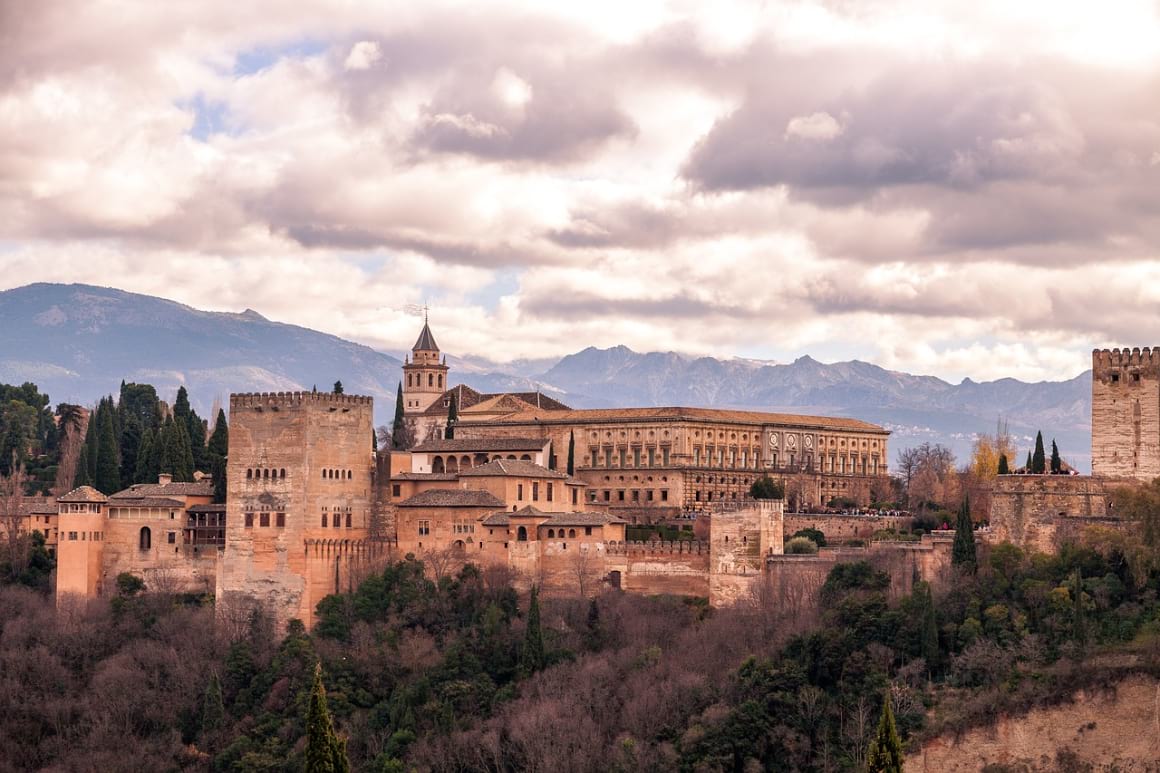 To compound the already crowded and busy conditions, local Andalusians take their summer holidays in August too, meaning certain shops and restaurants close for the season.
Ideally, visiting over the spring and autumn offers the best experience in terms of the weather, as well as crowds. The winters here are very mild, with daytime temperatures rarely dropping into the low teens (Celsius) with the added benefit of fewer tourists. It's likely you may be able to pick up some great deals on accommodation at this time.
Best Time for Sightseeing in Spain
There is so much to see and do in Spain. Sightseeing in Spain is best done when the weather is mild, but not too hot. The peak summer period between May and August offers hot weather, perfect for the beach but less ideal for standing in long queues at major attractions.
With the summers being peak season, not only are they more crowded, but more expensive too. The shoulder seasons offer a respite from the intense heat and the masses of other tourists.
Holiday periods like Easter and Christmas can also see a spike in tourist numbers, making it less enjoyable to sightsee with so many other tourists.
The weather is warm and mild, and rainfall is more likely in the early spring and late autumn. This is the best time to visit Spain as there are no crowds to contend with and you may find some good deals on flights and accommodation.
Winters in Spain are mild for the most part. Snow is only really expected at higher elevations, and the temperatures rarely get too icy. This means that if you bundle up and bring an umbrella, you can still enjoy sightseeing in the winter months, with the benefits of few other tourists and significantly cheaper rates.
While the shoulder seasons and winter periods do attract fewer tourists, it's still always a good idea to visit the more popular tourist spots early in the day before they get too busy.
Small Pack Problems? 😉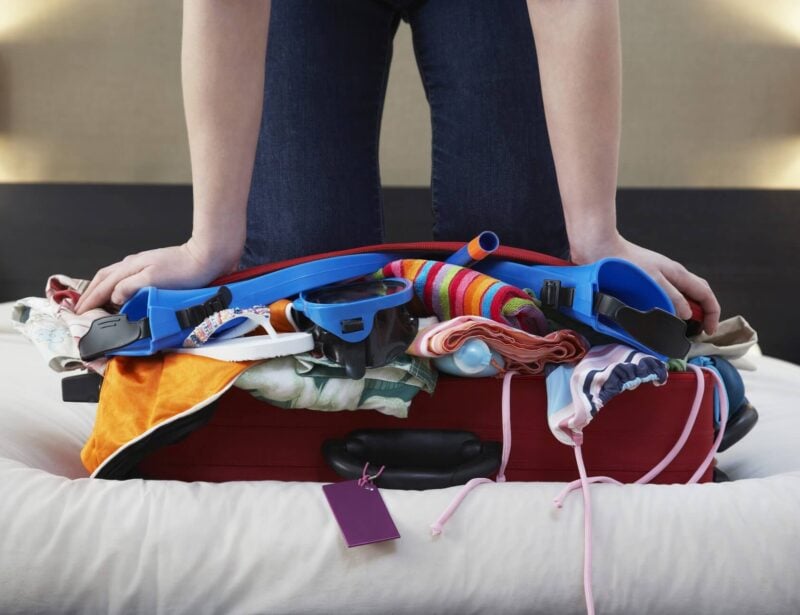 Wanna know how to pack like a pro? Well for a start you need the right gear….
These are packing cubes for the globetrotters and compression sacks for the real adventurers – these babies are a traveller's best kept secret. They organise yo' packing and minimise volume too so you can pack MORE.
Or, y'know… you can stick to just chucking it all in your backpack…
Get Yours Here
Read Our Review
Best Time for Visiting the Canary Islands
These Spanish islands off the west coast of Africa are immensely popular summertime destinations for many travellers from Europe. This means that the month of August is particularly touristy and can be extremely crowded and more expensive. They have one of the warmest climates in Europe's winter so it's a popular destination for snowbirds.
The best time for visiting the Canary Islands is late spring and early autumn when the weather is still very summery, but the high-season crowds are absent. The end of autumn brings slightly more chance of rainfall and slightly cooler conditions.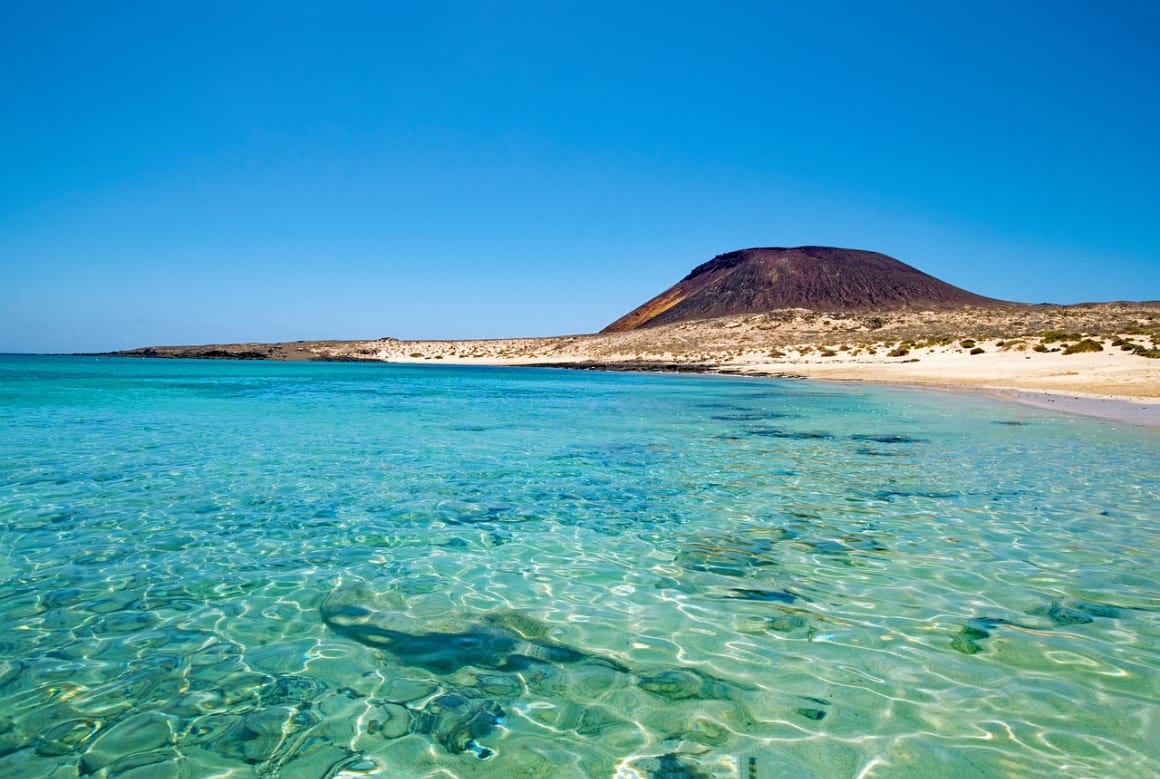 While the summer and shoulder seasons are best for a beach holiday on the islands, the winter months are a great time to visit the islands for a more cultural experience. The weather is somewhat cooler – perhaps too cool for hitting the beach, but still mild and pleasant.
Without the many other tourists, this is the best time to enjoy a relaxed and uncrowded island holiday without the massive price tag. This is definitely the best time to visit the Canary Islands for those on a budget. Your next decision is which Canary Island is the one for you?!
Cheapest Time to Go to Spain
Cheapest Time To Go To Spain

| Expense | Oct-Feb | Mar-Jun | Jul-Sep |
| --- | --- | --- | --- |
| Hostel | $25 | $29 | $37 |
| One way flight to Barcelona from Europe | $36 | $96 | $34 |
| Private hotel room | $358 | $273 | $354 |
| La Sagrada Familia admission | $21 | $21 | $21 |
Because Spain is such a popular destination with so many things to see and do, it can be fairly pricey. Visiting in the peak season (May to August) will guarantee higher prices on hotel rooms and flights.
Anyone wanting to visit during this time would benefit from planning and booking well in advance to try to mitigate the high season costs. If you're more flexible and budget-conscious, winter is the cheapest time to go to Spain, and if you're prepared to risk holding out for last-minute deals, you may be richly rewarded.
The shoulder seasons of spring and autumn offer the best balance between cost, crowds, and climate.
Busiest Time to Visit Spain
Spain offers 3,000 miles of gorgeous coastline, over 60 islands, and a lovely warm climate. This makes it a popular beach holiday destination with travellers from all over Europe and further afield.
As a consequence, the summer months are the busiest time to visit Spain. Sightseeing can become quite unpleasant when you combine the lengthy queues and waiting times with the intense heat.
August is traditionally the month when Europeans take their summer holidays, and Spain usually sees an influx of tourists at this time from around Europe coming to make the most of Spain's impressive coastline and beaches.
Of course, if you're heading to Ibiza for a party, then the crowds are not likely to be a problem, but the costs might.
The months between November and March are considered low season, with the exception of the Christmas and New Year period which sees a spike in tourist numbers and a return to higher, peak season pricing. Ski resorts in the mountains are at their peak in the winter months, so you'll likely experience elevated pricing and increased tourist numbers in these regions.
Weather in Spain
Spain is blessed with a wonderfully mild climate. Summers are largely hot and dry and the winters are chilly but not icy.
Sunny skies and dry conditions characterise much of the year in Spain, with the summer months (May to August) reaching 33°C. Along the coast it can get slightly more humid, leading temperatures to feel higher than they are.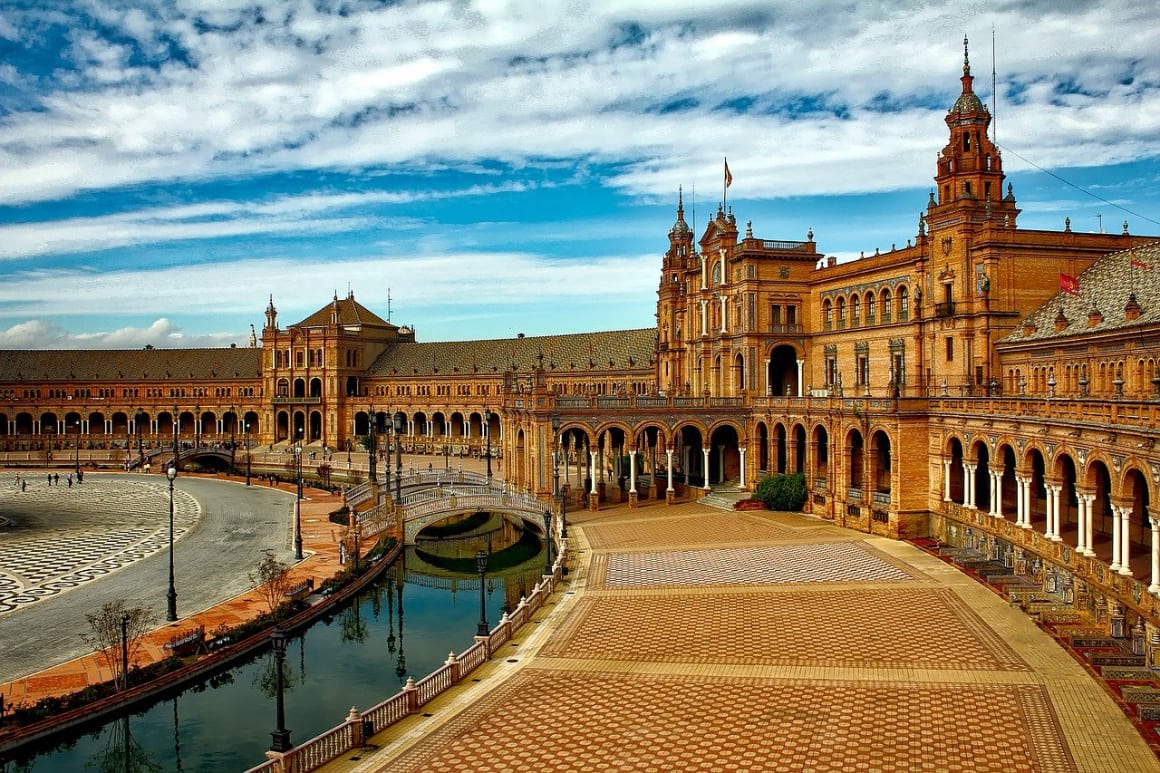 As the temperatures decline into autumn, the chance of rain increases. That said, the rainiest months of November and December only see around 10 days of precipitation each. Winters in Spain are generally very mild and occasionally rainy. Maximum temperatures hover around the mid-teens, so it's not unbearable to be outdoors if you have a warm jacket and an umbrella.
By early spring the mercury begins its steady climb towards the 20s as precipitation declines. By late April, the weather is decidedly summery and warm with cooler mornings and evenings. It's good to pack a light jacket for this time of year – check out our Spain packing list for more intel.
Where is the Best Weather in Spain?
The weather in Spain, much like the culture, varies from region to region. The further south you travel through the country, the hotter and drier the conditions become.
The north of the country experiences slightly cooler temperatures all year round and wetter winters, while Andalucia is known for having the hottest summers in the country with very little rainfall.
While most of the country is quite dry in the summer, the coastal regions can see more humidity which only serves to make the already hot summers feel even hotter.
Central Spain sees relatively cold winters and hot, arid summers, while the higher elevations of the Pyrenees and Sierras can get significantly colder with snow.
Festivals in Spain
The Spanish are lively, passionate people who regularly come together to celebrate everything, from traditional festivals to religious observances. There's simply no better way to fully experience the warm Spanish culture than to attend one of their vibrant fiestas.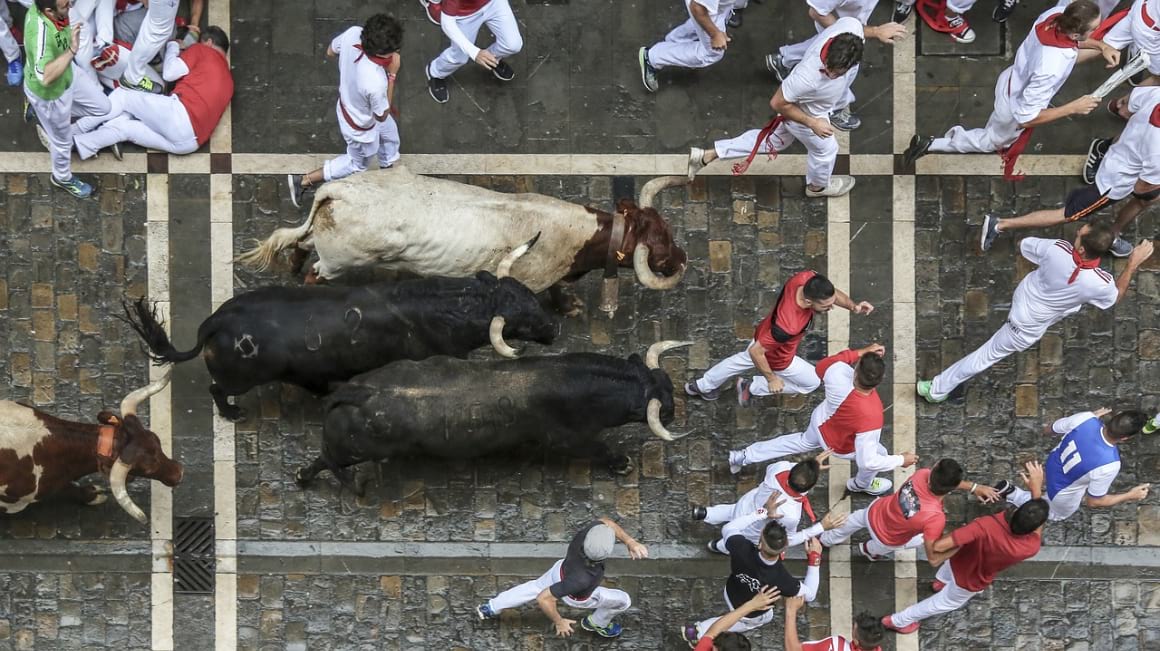 This annual national holiday is celebrated on January 6 and includes a festive street procession. The main float carries the three kings who toss out gifts and sweets for the children.
The holiday falls on the religious feast of the Epiphany and is traditionally the time when Christmas presents are exchanged.
Trujillo National Spanish Cheese Festival
Cheese-lovers definitely don't want to miss this. This festival features 300 different kinds of cheese from around the world and is considered one of the largest cheese fairs in the world.
Local cheesemakers display their finest products, and there's also a wide selection of local wines to wash it all down with.
Not only can you taste and buy a variety of cheeses, but there are workshops and talks where you can learn everything about age-old cheese-making methods.
Running of the Bulls/San Fermin
Arguably Spain's most well-known but most controversial festival, the running of the bulls takes place annually over eight days in Pamplona. Every day of the festival, six confused and scared bulls are released into the streets where they chase crowds of thrill seeking bull baiters.
In addition to this casual act of animal cruelty dressed up as "tradition", there's plenty of food and drink and good times to be had.
This festival brings new meaning to the saying 'painting the town red'. La Tomatina is another popular Spanish festival where thousands gather annually to throw tomatoes at each other in the streets of Buñol.
The tomato fight is the culmination of a week-long festival of parades, street parties, fairs, and markets that takes place every year in August.
Spain is a deeply spiritual and religious country and, of all the religious observances on the calendar, Holy Week is certainly one of the most important.
Cities across the country celebrate this important religious week with colourful processions through the streets and festive gatherings with plenty of food and drink.
Rioja Wine Harvest Festival
This is a colourful, fun celebration dedicated to the first grape harvest of the season, held in Logrono towards the end of September every year.
The grapes are carried through the streets, after which a traditional foot-crushing takes place. There are parades with colourful floats, music, dancing, bull runs, and plenty of food and drink to be enjoyed.
Christmas time is a special time of year and is marked by the many Christmas markets that pop up throughout the country. These open-air markets are a great place to browse for gifts, decorations, Christmas trees, and handicrafts as you soak up the festive cheer.
When to Visit Spain – A Month by Month Breakdown
By now you've most likely narrowed down a time of the year that's the best time to visit Spain for your tastes. If you're still undecided, we've provided the following month-by-month breakdown to help you really narrow it down, so you can find the best time to go to Spain that will tick all of your boxes.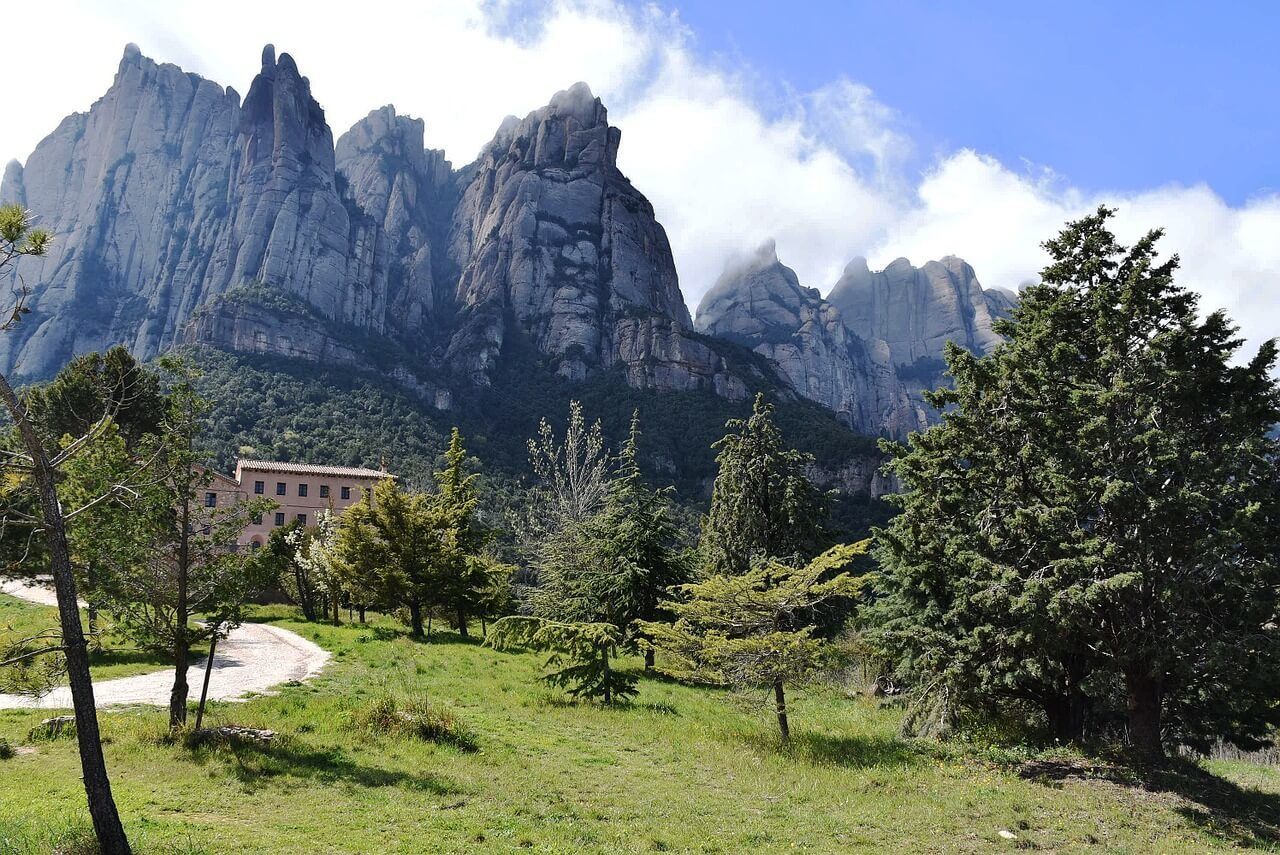 January in Spain
January is cool across most of Spain with max temperatures rarely dropping into the single digits (Celsius). The higher elevations experience snow and icy temperatures, while the southern regions of the country are slightly warmer than the rest of the country.
Central Spain can be quite cold, so make sure to pack a warm coat, and if you're heading to the north, expect wetter conditions.
January is the low season in Spain, so if you're visiting, expect low tourist numbers and some really good deals on accommodation. If you're looking to do some shopping, this is a great time to pick up bargains on the winter sales.
February in Spain
Temperatures are getting warmer through February, especially in the south of the country. Mild, sunny days are the norm, broken up by rainy days. During the day you can expect the mercury to peak in the mid-teens, however, the mornings and evenings can still be quite chilly.
If you're hitting the slopes for some winter sports, February is the best time to visit Spain as snow is plentiful. While it's peak season at the ski resorts, the rest of the country is still in low season, meaning fewer queues at major attractions and good rates on airfare and rooms.
March in Spain
Spring arrives, bringing with it longer daylight hours, warmer temperatures, and a decrease in rainfall. The weather in Spain can be a bit variable earlier in the month, so pack for all seasons.
If you're visiting the southern regions, you're likely to experience warmer conditions, whereas the north can be rainier and cooler.
April in Spain
The weather in Andalucia is feeling decidedly summery at this time, while the north is still a bit cooler. The rest of the country is getting warmer, but April showers are still possible in the central regions and the north.
If you're hitting the beaches, the weather is mild and pleasant, however, the water might still be a bit chilly for swimming. Average daytime highs are in the low 20s.
Tourist numbers are slowly increasing, and those great bargains will start to be harder to come by. It's still not high season, so you won't be battling large crowds or paying peak season rates just yet.
May in Spain
May is the best time to visit Spain for great weather – it's sunny and hot and rainfall is minimal. While it's definitely busier at this time, the masses of tourists haven't arrived yet, so you can still enjoy a relatively laid back holiday.
The days are gloriously long and temperatures reach into the mid-20s – perfect for a beach holiday. If you're heading north, expect cooler conditions and more rainfall. Pack a light jacket.
June in Spain
The summer arrives in earnest in June, as do the tourists. Wherever you go in the country, the maximum temperatures will hover in the mid-to-high 20s and rainfall is rare. The central and southern regions will be significantly hotter, with the coastal regions experiencing more humidity.
Pricing will likely be higher at this time of year to capitalise on the increase in holidaymakers. If you're planning to visit in the summer, it's best to plan and book well in advance.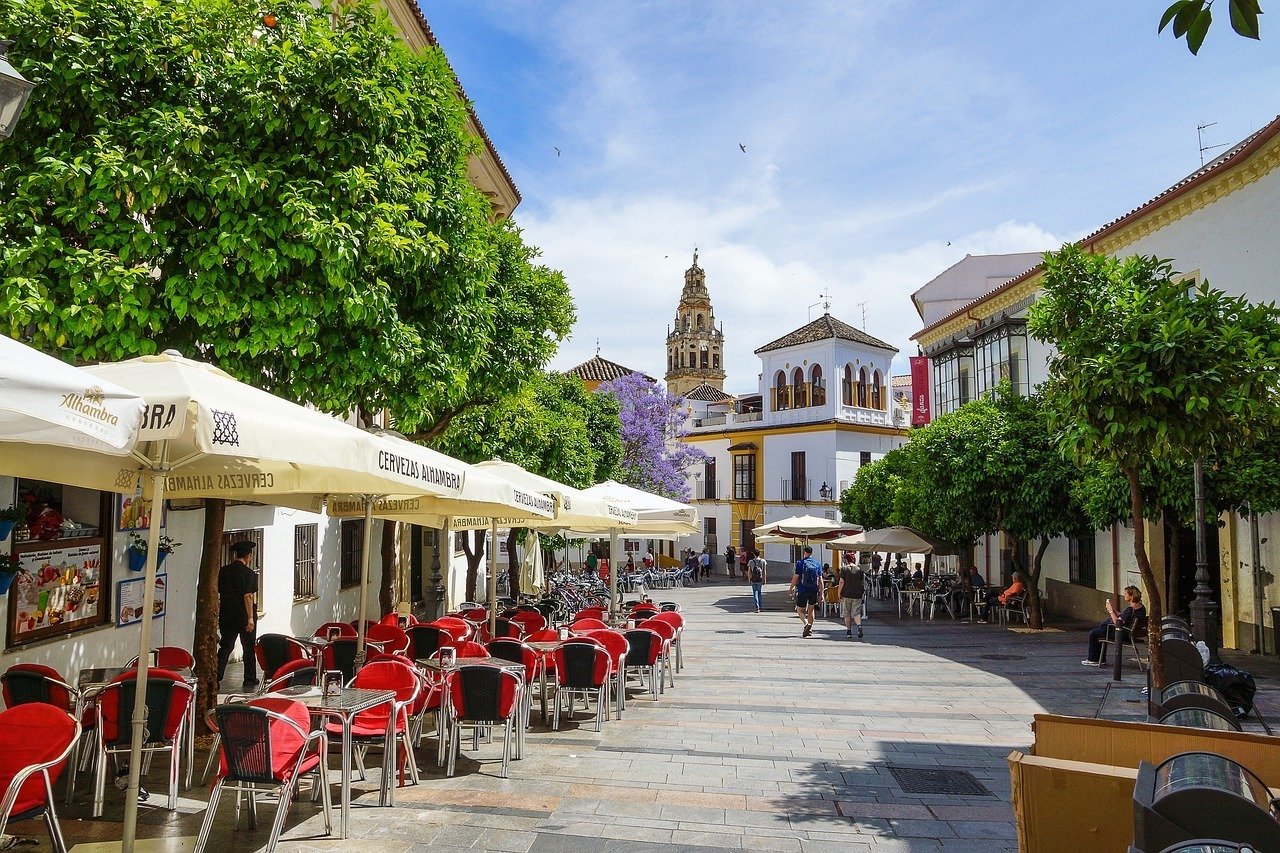 July in Spain
The mercury continues to climb into July with temperatures crossing into the low 30s. If you're visiting the beaches, you'll be blessed with plenty of sun and warm waters for swimming.
It's peak season, and there are more tourists. The cities and sightseeing, in general, can get unpleasant – long queues and waiting times in the dry heat.
During the hottest part of the day, most travellers leave the beach to escape the heat, which means that indoor attractions and anywhere with air conditioning can get very busy. Plan to do your sightseeing earlier rather than later in the day to avoid the crowds.
August in Spain
The hottest month of the year, August is also the time of year when most of Europe escapes to the beaches, many choosing Spain for its virtually guaranteed sunshine. Maximum temperatures are usually in the low-to-mid 30s.
It's hot and crowded on the beaches and in the cities. To add to that, many locals take their holidays in August, meaning some shops and restaurants are closed as well.
This is the busiest time to visit Spain, as well as the most expensive time. The beaches will be crammed to capacity with tourists and locals alike.
September in Spain
Most of the summer tourists will have left but the weather is still hot at the beginning of the month. Temperatures will gradually get cooler towards the end of the month, but it's still warm enough to enjoy the outdoors.
If you're heading to the beaches, expect temperatures in the high 20s and waters that are lovely for swimming. And you'll benefit from less crowded conditions and off-peak pricing.
October in Spain
Things are cooling down and the days are getting noticeably shorter. It's still a great time to visit Spain – the weather is still warm, the conditions are less crowded, and there are more bargains on accommodation and flights.
The mornings and evenings can be chilly, so make sure to bring a light jacket, especially towards the end of the month. The north of the country, as always, is cooler with a greater chance of rainfall, while the south is warmer.
November in Spain
Maximum temperatures drop into the high teens, with the southern regions slightly warmer. It's possible to still have some lovely sunny days, but rain is more likely the further north you venture.
The weather is much more unpredictable in November, but it's a good time to visit if you're looking for good rates on hotels and airfares. There are less tourists about, so sightseeing can be quite pleasant.
December in Spain
Tourism spikes in Spain over the Christmas and New Year periods. The weather is cool, with daytime highs in the low teens. It's not unpleasant to be outdoors if you come prepared with a warm jacket and maybe an umbrella.
Hotels and attractions get busier so you can expect to stand in queues at attractions and tourist spots. Hotel rates and airfare return to their peak season highs over the holiday period.
The only place you're likely to encounter snow is if you head into the mountains to the ski resorts.
The Future of the SIM Card is HERE!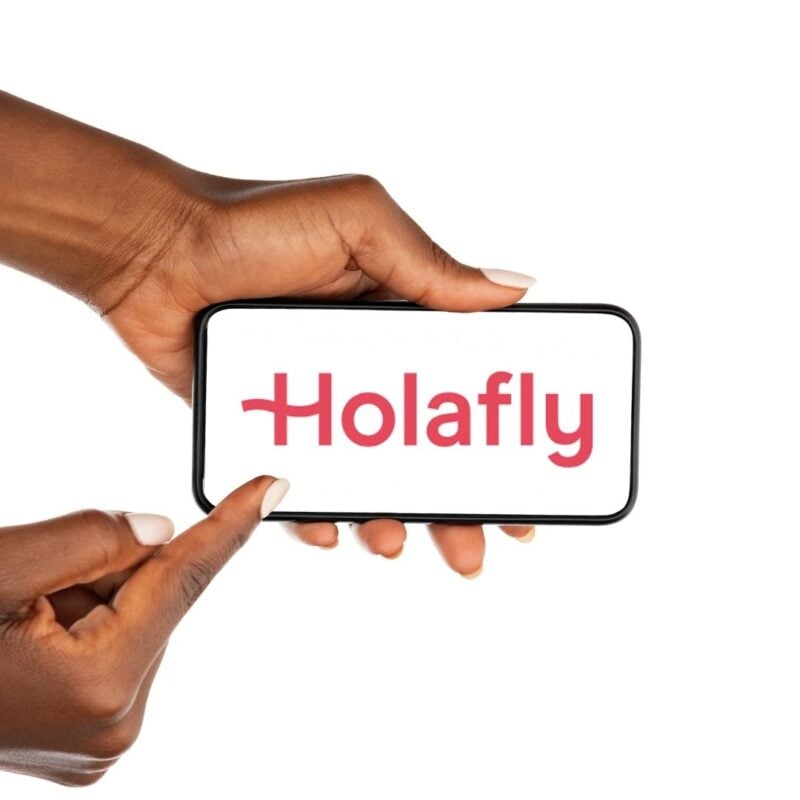 A new country, a new contract, a new piece of plastic – booooring. Instead, buy an eSIM!
An eSIM works just like an app: you buy it, you download it, and BOOM! You're connected. It's just that easy.
Is your phone eSIM ready? Read about how e-Sims work or click below to see one of the top eSIM providers on the market and ditch the plastic.
Grab an eSIM!
FAQ About the Best Time to Visit Spain
Don't Forget your Spain Travel Insurance
ALWAYS sort out your backpacker insurance before your trip. There's plenty to choose from in that department, but a good place to start is Safety Wing.
They offer month-to-month payments, no lock-in contracts, and require absolutely no itineraries: that's the exact kind of insurance long-term travellers and digital nomads need.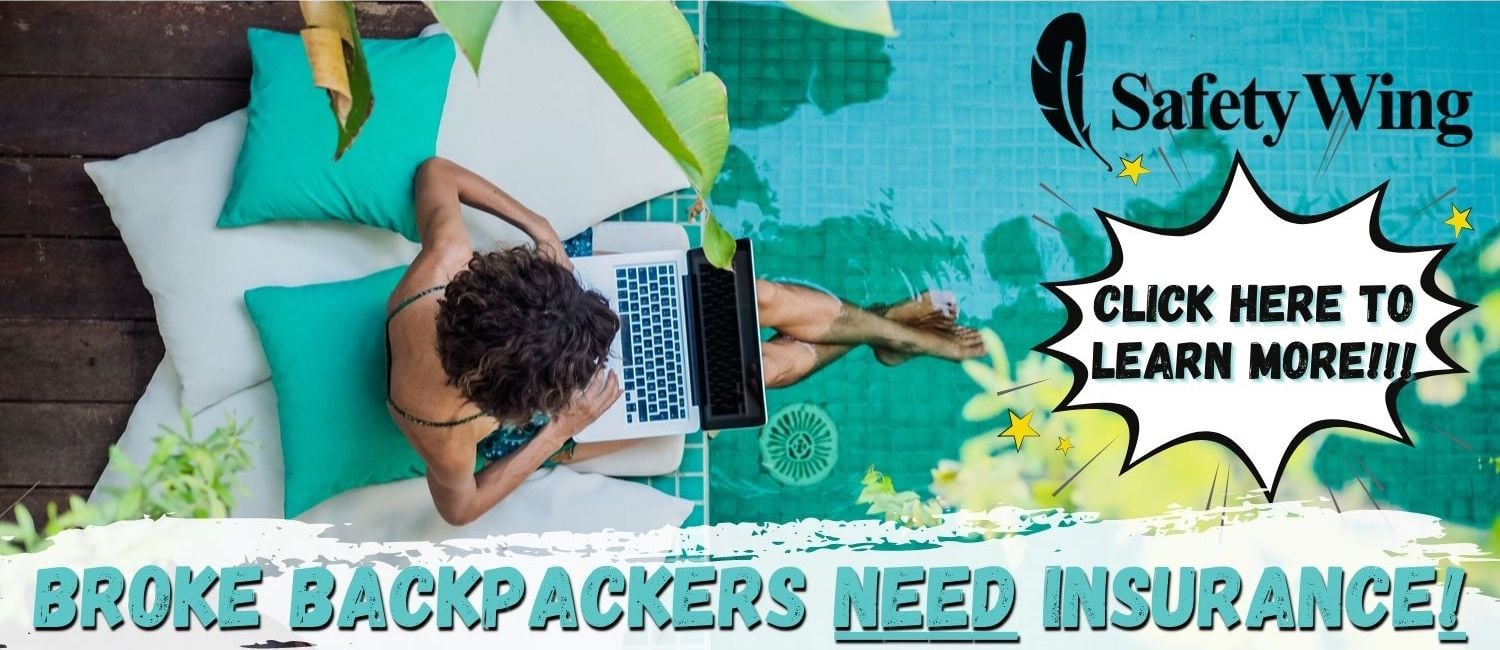 SafetyWing is cheap, easy, and admin-free: just sign up lickety-split so you can get back to it!
Click the button below to learn more about SafetyWing's setup or read our insider review for the full tasty scoop.
Final Thoughts on the Best Time to Visit Spain
Spain is a wonderfully varied destination, offering a host of things to see and do to suit just about every traveller. Whether you're seeking an idyllic island holiday, a culinary adventure, historic landmarks and monuments, or art and architecture, Spain certainly delivers.
Choosing the best time to visit Spain depends on the experience you wish to have, but whenever you choose to go, we're confident you'll have no shortage of incredible experiences.
If you're looking for a bargain, it might be worth holding out for a last-minute deal for off-peak travel, but if your dream holiday involves a peak season adventure, then it's advisable to book well in advance.
Whenever you choose to visit, a holiday in Spain will have you falling in love with this romantic country and its passionate people, and planning your return trip.
---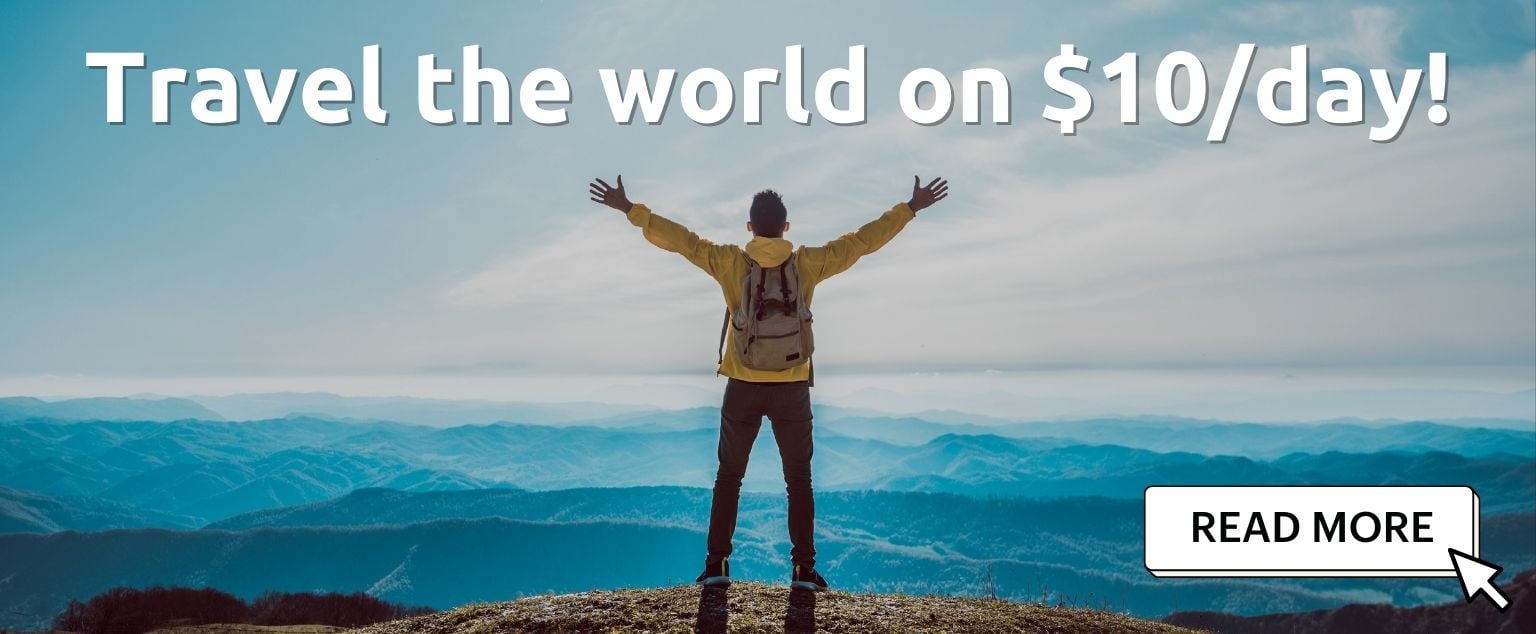 And for transparency's sake, please know that some of the links in our content are affiliate links. That means that if you book your accommodation, buy your gear, or sort your insurance through our link, we earn a small commission (at no extra cost to you). That said, we only link to the gear we trust and never recommend services we don't believe are up to scratch. Again, thank you!