Madrid was another one of those 'surprise cities'. I didn't expect much from it, and in turn, I was completely blown away. Madrid rocks!
There are a million fun things to do in Madrid and almost that same amount of hostels to match.
But I'm not alone in my praise for Madrid.
Madrid is a tourist hot-spot, and with so many hostels available, picking the right one can be a bit of a challenge.
So to fix that, we made this ultimate guide of the 23 best hostels in Madrid.
Madrid is amazing, and with the help of this guide, you'll be able to book the hostel that perfectly suits YOUR travel style.
People travel for different reasons. So we've organized the top hostels in Madrid into different categories – leaving no travel-stone unturned.
So whether you are looking for the best party hostel in Madrid, or the best hostel in Madrid for solo travelers, this stress-free guide to the 23 best hostels in Madrid will show you exactly where to stay so you can focus on exploring this awesome European city.
Quick Answer: The Best Hostels in Madrid
The 23 Best Hostels in Madrid
We've not only gathered a list of Madrid's top places for backpackers to stay, but we've also split them into different types to make choosing a piece of cake.
Want the cheapest hostel in Madrid? A youth hostel in Madrid for couples? A Madrid hostel where Digital Nomads can get work done, just a cool spot to meet people at the best hostel for solo travelers in Madrid? This ultimate list of the best hostels in Madrid has got you covered.
Things DO go missing sometimes…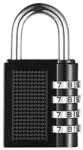 Psst! Heading to a hostel? Don't forget to pack a padlock! It's well worth having one so you can secure your locker and protect your stuff!
Overall Best Hostel in Madrid – Way Hostel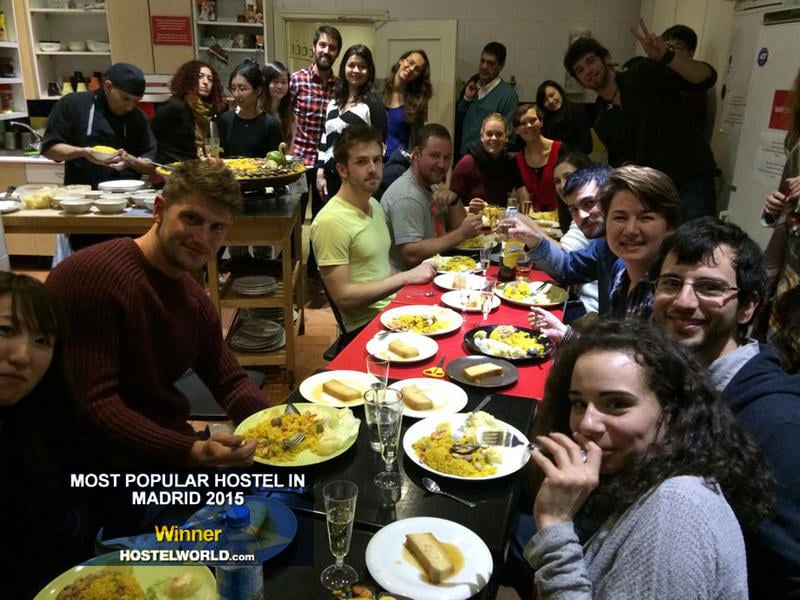 $$
Café
Bike Hire
Book Exchange
Our overall best hostel in Madrid in 2020, Way Hostel is a cool pad in a peaceful area in Madrid, yet also really close to the pumping heart of the city. Free walking tours show you Madrid's highlights and the friendly staff members arrange a variety of fun events to keep things fresh and lively. From cheap dinners and tapas tours to flamenco shows and pub crawls, there are heaps to keep you busy. Plus, every Saturday night is tango time! When it comes to useful stuff, there's luggage storage, free Wi-Fi, a book exchange, a tour desk, an onsite café, bike rentals, key cards for access, and airport transfers.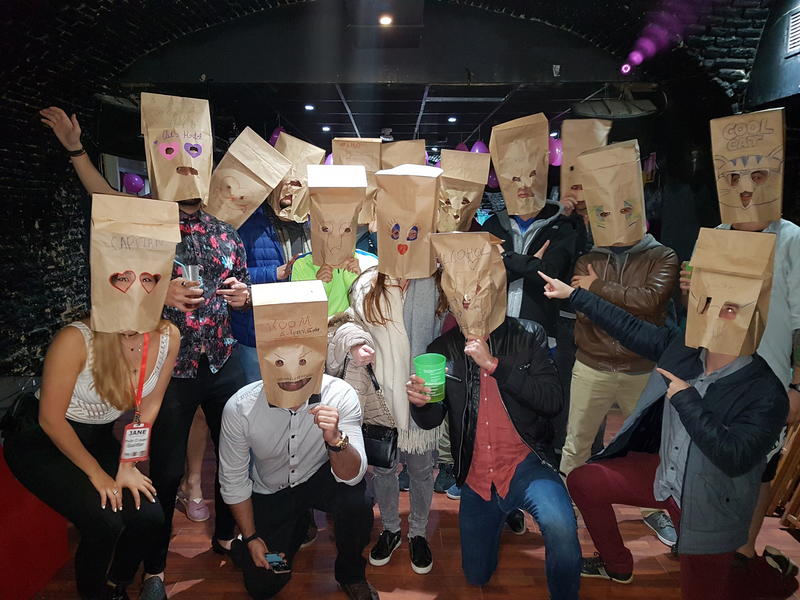 $$
Bar
Laundry Facilities
Tour Desk
Living Cat's Hostel is a cheap and cheerful youth hostel in Madrid's central core. A place that knows how to do social, it's also the best party hostel in Madrid. Join pub crawls every night of the week, take part in diverse activities that let you live the Madrid life, like tapas tours, salsa lessons, and flamenco dancing, and don't miss Saturday's paella parties. The onsite bar is always buzzing. Breakfast is cheap if you just can't face going out to find food, and the comfy dorms and private rooms let you catch up on your beauty sleep, ready to start afresh come evening time.
Best Hostel for Solo Travelers in Madrid – Sungate One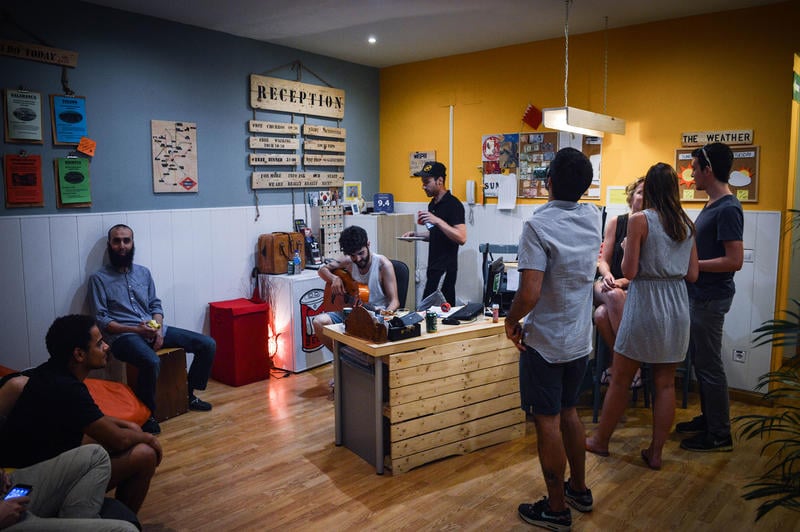 $$$
Laundry Facilities
Tour Desk
Luggage Storage
Situated in Centro, close to public transportation links, major sights, and nightlife, Sungate One is a comfortable Madrid backpackers hostel. The helpful staff members are always ready to offer tips and advice to help you make the most of your time in Madrid, and you can book a range of tours directly onsite. There's a full kitchen where you can cook meals to stretch your funds further and free tea and coffee is available at all times. Wi-Fi is free too, and the common room is great for socialising and chilling, making it one of the top hostels in Madrid for solo travelers.
Best Hostel for Solo Travelers in Madrid #2 – OK Hostel Madrid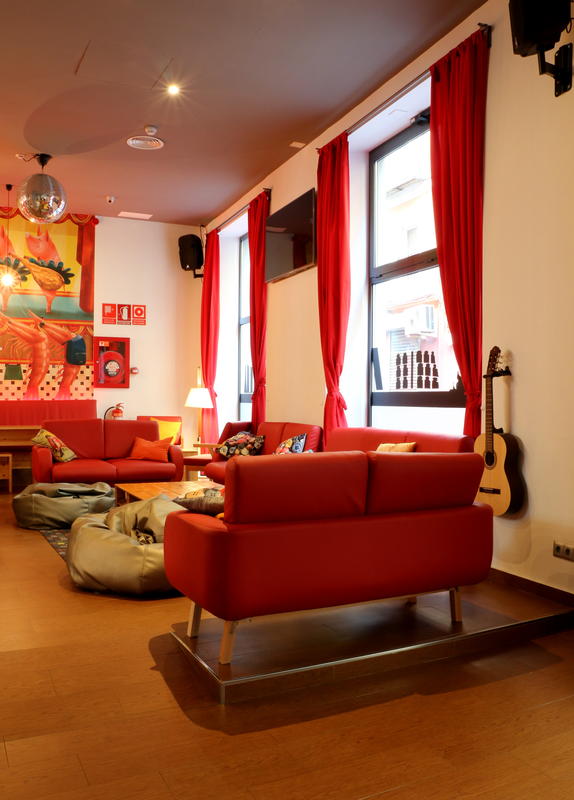 $$
Bar
Key Card Access
Luggage Storage
Located in the historical part of Madrid, in Barrio La Latina with its boho vibes, OK Hostel Madrid is far from being simply okay … it's awesome! The best hostel for solo travellers in Madrid, the varied daily activities are heaps of fun and also give you plenty of opportunities to meet other travellers. Join in with bar crawls, communal dinners, and more. The lounge has comfy sofas and beanbags, as well as a TV and PlayStation, musical instruments, and a book exchange. The hostel has free-to-use computers in addition to free Wi-Fi. There are mixed and female-only dorms and access is by key card.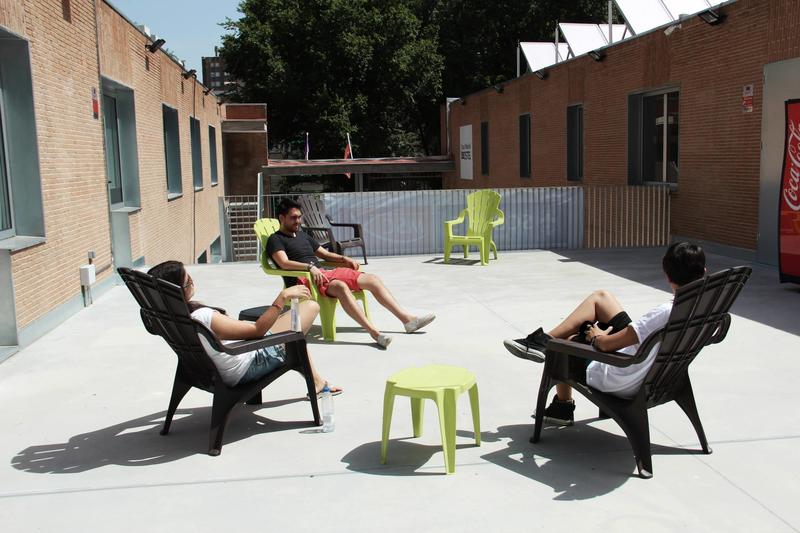 $
Free Breakfast
Laundry Facilities
Tour Desk
A terrific base for budget backpackers, Scout Madrid Hostel is the best cheap hostel in Madrid. Breakfast is included in the price and there's free Wi-Fi as well as free-to-use computers. There are indoor and outdoor common areas, so whether you want to soak up the sun or chill indoors there's a space for you. The hostel also has a well-equipped kitchen and a professional meeting room. Dorms are spacious and accessed by key card. All beds have a personal power outlet and light and lockers are available. Other convenient features at this top hostel in Madrid include a tour desk, luggage storage, and laundry facilities.
Best Cheap Hostel in Madrid #2 –Mola Hostel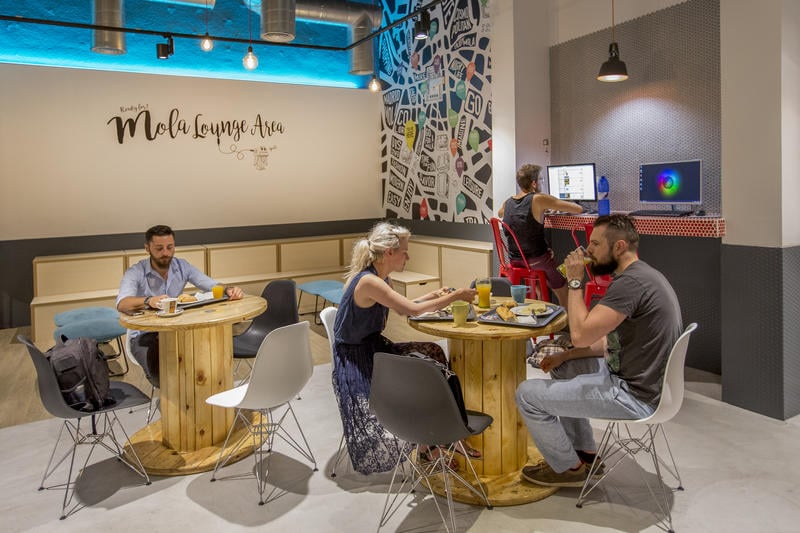 $
Cafe
Key Card Access
24-Hour Reception
More introverted than many other places, Mola Hostel is a recommended hostel in Madrid for people who want the affordability of a hostel while still having quiet time to themselves. That's not to say that you won't meet others; the large café and lounge area is good for grabbing a bite to eat, chatting, and chillaxing, The dorms are spacious and well designed, giving guests plenty of privacy. Each dorm has its own showers and toilets, and all guests have a big locker.
Best Cheap Hostel in Madrid #3 – MuchoMadrid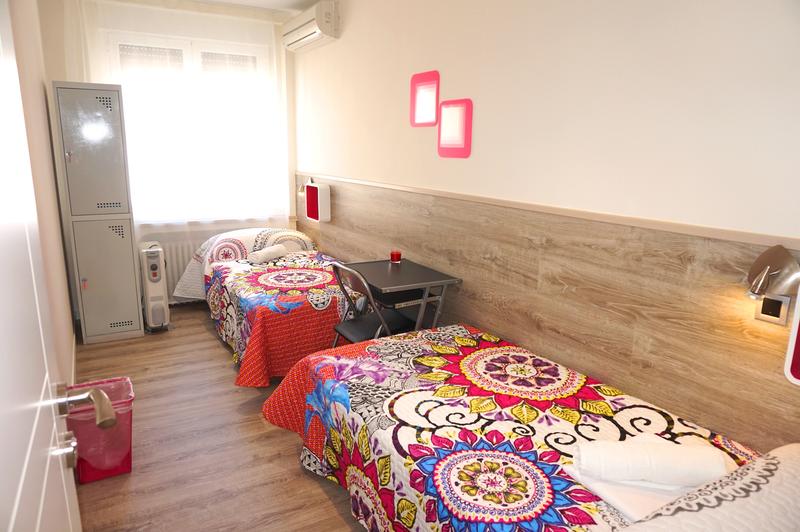 $
Free Breakfast
24-Hour Security
Laundry Facilities
Sitting right on Gran Via in the heart of Madrid, MuchoMadrid couldn't be much more central if it tried. Safe and secure with round-the-clock security, lockers, and female-only dorms in addition to mixed dorms and private rooms, airport transfers mean that you can easily travel right to the door when you land, should you so wish. The friendly staff members love helping travellers to explore Madrid, and the hostel is a comfy home from home to return to at the end of each packed day. The housekeeping team keeps everywhere gleamingly clean and there's a lounge where you can meet other travellers, a kitchen where you can whip up a feast, and, not to forget the essentials, laundry facilities.
Best Hostel for Couples in Madrid – Hostal Arriaza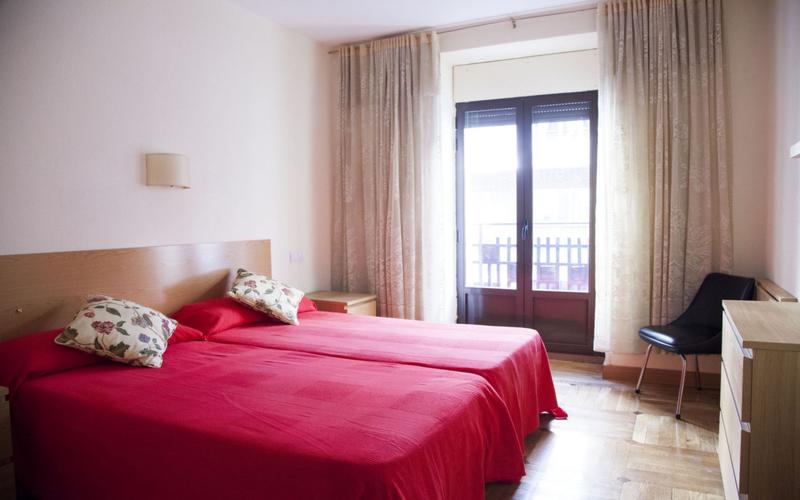 $$$
Housekeeping
Tour Desk
24-Hour Security
Hostal Arriaza is our winner when it comes to the best hostel for couples in Madrid. The double rooms are spacious, comfy, attractive, and filled with light, and each room is en-suite. Sitting close to the Royal Palace, it's in a great spot for exploring Madrid. There's a shared kitchen with all the essentials to prepare a hearty feed, as well as a common space to chill and meet other travellers. Daily cleaning is provided and there's a tour desk and free Wi-Fi too.
Best Hostel for Digital Nomads in Madrid – Room007 Chueca Hostel
$$
Restaurant-Bar
Housekeeping
Bike Hire
Situated in downtown Madrid, Room007 Chueca Hostel is our pick for the best hostel for digital nomads in Madrid. It has free Wi-Fi and computers that you can use for free, plenty of space to sit and work in peace, and terrific facilities for when all your work is done. There's an onsite restaurant-turned-bar where you can benefit from guest discounts, a kitchen, a cosy attic lounge with a foosball table, and a cool roof terrace. Free walking tours help you see the headline sights and you can join in with a bunch of other activities too.
Best Hostel with a Private Room in Madrid – The Hat Madrid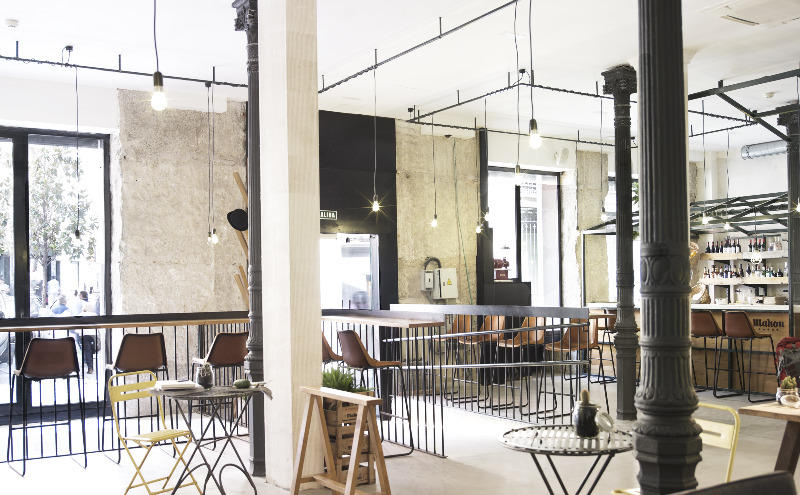 $$
Restaurant-Bar
Bike Hire
Laundry Facilities
The Hat Madrid is an award-winning youth hostel in Madrid, loved for its awesome facilities, friendly vibe, clean rooms, and funky designs. The boutique hostel has mixed and female-only dorms for between four and ten, and there are also private en-suite rooms for two and four. The onsite bar is a great place to socialise and have a couple of pre-game drinks before heading for a night out on the tiles. You can also relax in the sunshine on the outdoor terrace. Housekeeping services help the hostel to maintain its sparkle, and there's a tour desk, laundry facilities, free Wi-Fi, luggage storage, and a steam room.
The Best Travel Backpack?!
Pssssst! Not picked the perfect travel backpack yet? The Broke Backpacker team has tried out over thirty backpacks this year! Our favourite carry on backpack is the Nomatic Travel Bag.
Read our full review!
More of the best hostels Madrid
There's no need to choose just yet, though; here are even more top hostels in Madrid: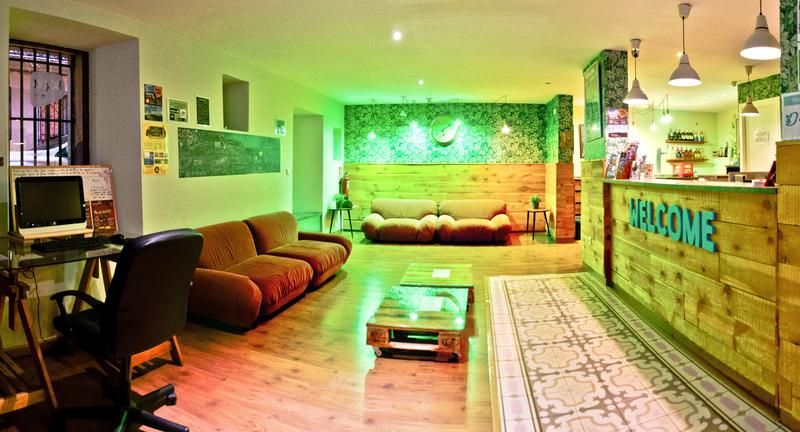 $$
Free Breakfast
Bar
Laundry Facilities
A recommended hostel in Madrid within easy reach of Noviciado Metro Station, Mad4You Hostel is a great place to socialise, relax, and meet other cool travellers from all over the world. Breakfast is free and you can practice your culinary skills in the kitchen. There are mixed and female-only dorms or, if you love the social aspect of a hostel but prefer a private space to sleep, there are also rooms for one. Large lockers are available and all beds have a power outlet and a light. The traditional-style house is arranged around an inner courtyard, giving you the choice of relaxing inside or outdoors in the sunshine. The bar is the perfect place to mingle.
$$$
Bike Hire
Games Room
Laundry Facilities
Hola, amigos! Los Amigos Hostel is one of the best hostels in Madrid for 2020. Located in the city centre, it's easy to walk to many of Madrid's major attractions without breaking a sweat. Get your bearings on a free walking tour and rent a bike to explore Madrid under peddle power. If you're planning to linger for longer in Madrid the jobs board may come in handy. Free Wi-Fi, laundry facilities, a book exchange, and a comfy lounge are other bonuses, and you don't even need to lug your bags up stairs—there's an elevator!
Want to save the world?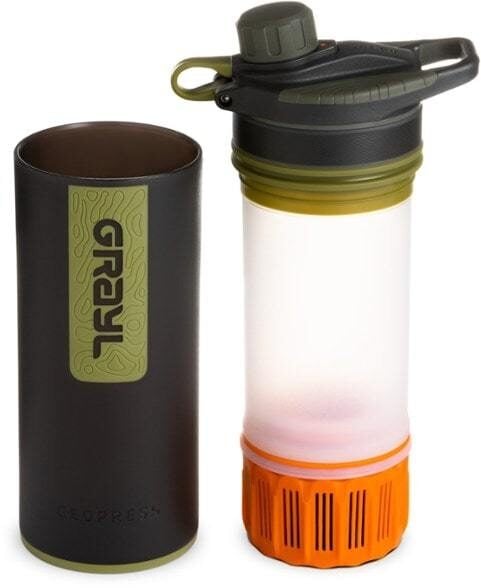 Single-use plastic bottles are a huge threat to Marine Life – Be a part of the solution and travel with a filter water bottle.
The GRAYL GEOPRESS water bottle is the ONLY all-in-one filter water bottle setup you'll need. Whether you need to purify the water from a hostel sink in Kathmandu or a stream trickle in the Andes, the Geopress has got you covered.
Read our full review of the GRAYL GEOPRESS!
What to Pack for your Madrid Hostel
Pants, socks, underwear… Here are some other items you might not have thought to pack.
1. Power Bank: Everyone knows the mini heart attack when your phone is about to run out of power. Surviving long bus rides without charging stations can be agonizing, which is why every backpacker should have this Anker Power Bank. You can charge your phone up to 5 times, or plug in two devices simultaneously. With high-speed charging and enough power to keep you going for days, you can conquer even the biggest adventures without a problem.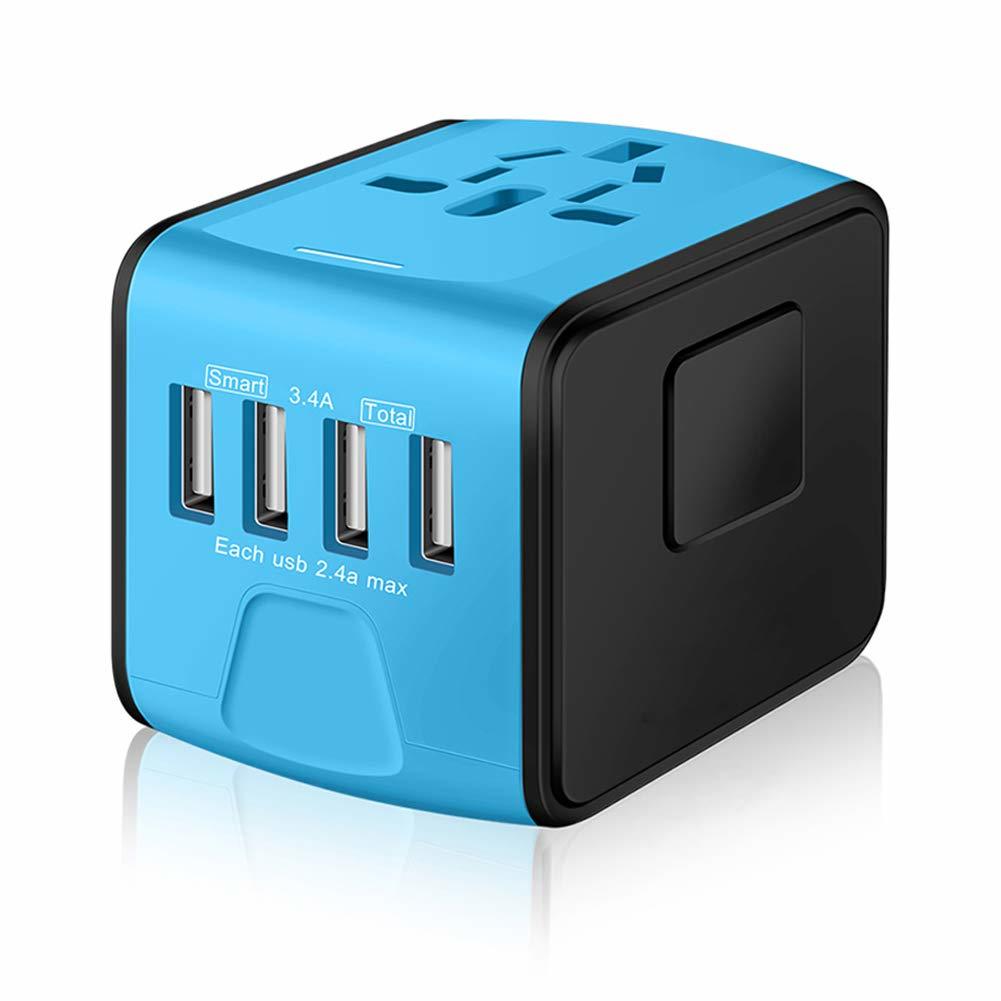 2. Universal Travel Adapter: Not every country has the same electrical plug style, so carry along a universal travel adapter. You'll want one that covers varying voltage levels, has protection from power surges, a fried laptop is not fun, and enough ports so you don't have to spend all day individually charging your devices.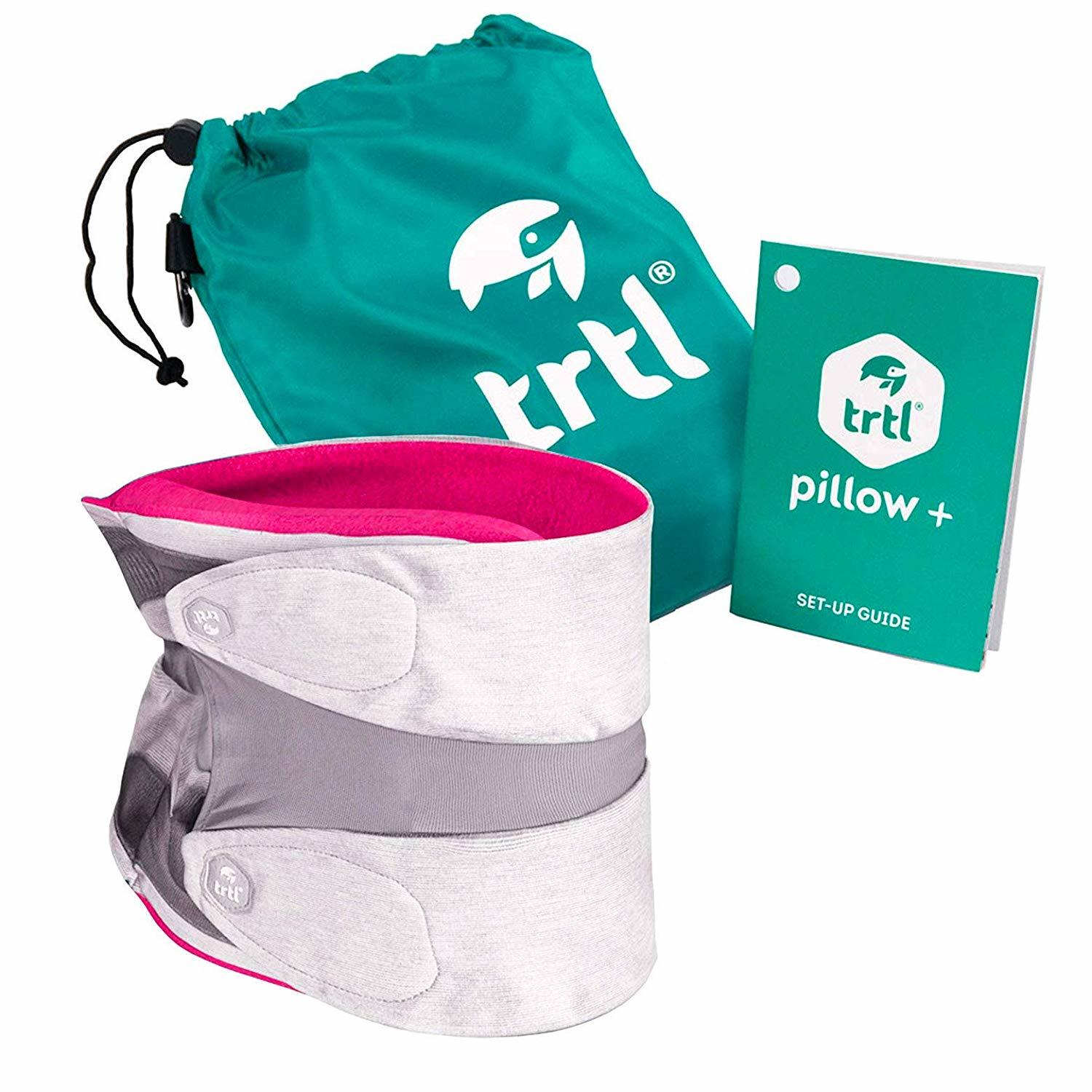 3. TRTL Travel Pillow: Long flights and bus rides are quite uncomfortable (most obvious statement of the day). Most travel pillows… Well, you know how they are. TRTL travel pillow is different. I mean, look at it! It'll cuddle you to sleep every ride and it does a pretty damn good job of supporting your neck so you don't get that stiffness or legendary popping when you stir.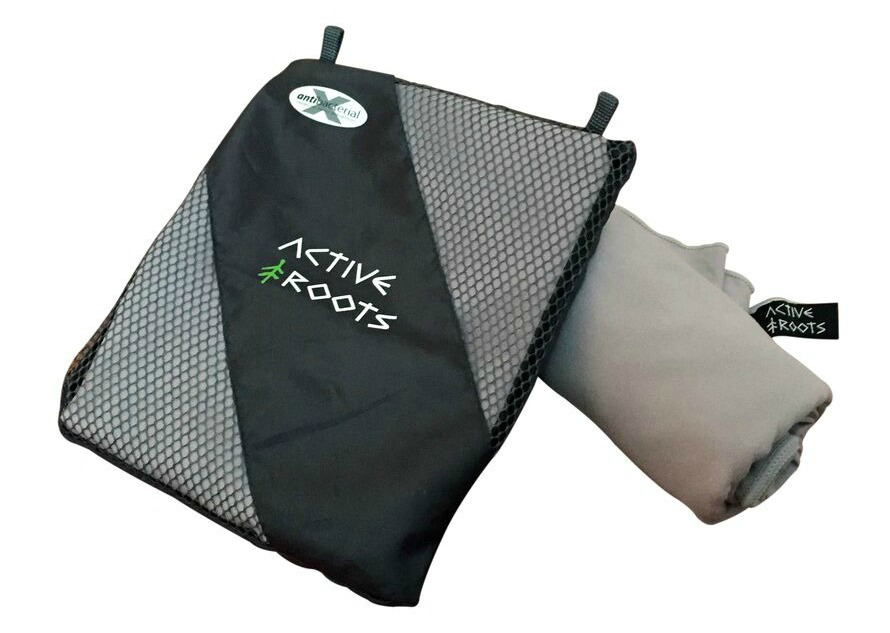 4. Active Roots Microfiber Towel: Having your own towel is a must when traveling since most hostels don't provide them. Plus as a backpacker, use of a towel will extend further than just showers, it's a minimalist yoga towel and a great beach blanket/towel combo! The Active Roots Microfiber Towel is really the best solution for backpacking.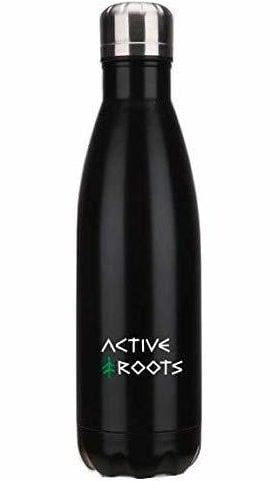 5. Active Roots Water Bottle: Hostels are increasingly meeting backpackers' demands for potable (drinkable) water. Now is better than ever to start traveling with a reusable water bottle! Aside from cutting down single-use plastic, The Active Roots stainless steel water bottle will also keep your favorite beverage hot or cold all day long and it's sized perfectly to fit an entire bottle of wine. 'Nuff said.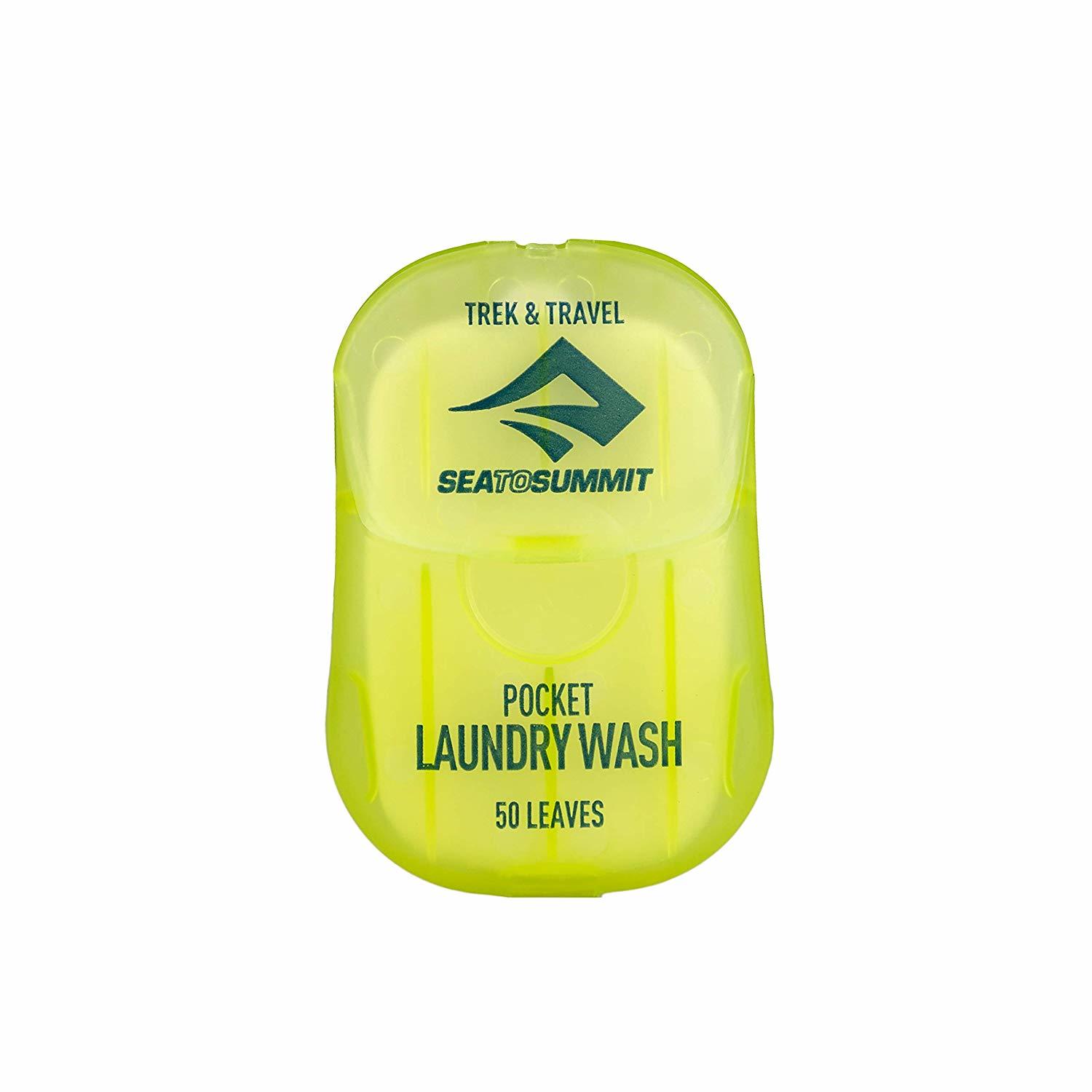 6. Sea to Summit Travel Soap: The Sea to Summit multipurpose soap leaves are the perfect hygiene travel companion. The individual, Leave-no-Trace-certified strips are great for keeping your hands clean before you eat in that dodgy but delicious restaurant. There are also little strip packs for laundry, shampoo and shaving.
Why you should travel to Madrid
Madrid is nothing short of majestic lith loads of things to do. and compared to other major European cities, it can totally be done on a budget.
There is so much in Madrid to keep you busy, the last thing you want to do is waste your precious time by staying in a bad hostel. On any backpacking adventure, finding the best hostel is crucial to the overall expereince.
We have all had one bad hostel expereince or another. So, in writing this hostel guide the goal was to offer up ALL of the best options so that bad hostel expereinces can be kept deep down in the depths of memory never to emerge again.
Rest is important. Making friends with fellow travlers is high on the list. Location matters.
All of these things are food for thought when one is making the choice to book the best hostel in Madrid.
With the help of this ultimate list, you'll be able to sort through the very best hostels in Madrid, and quickly book the one that best suits your travel-needs.
Which hostel are you going to book? Tell us below!
And remember, if you can't choose, just go with Way Hostel. You won't regret it 🙂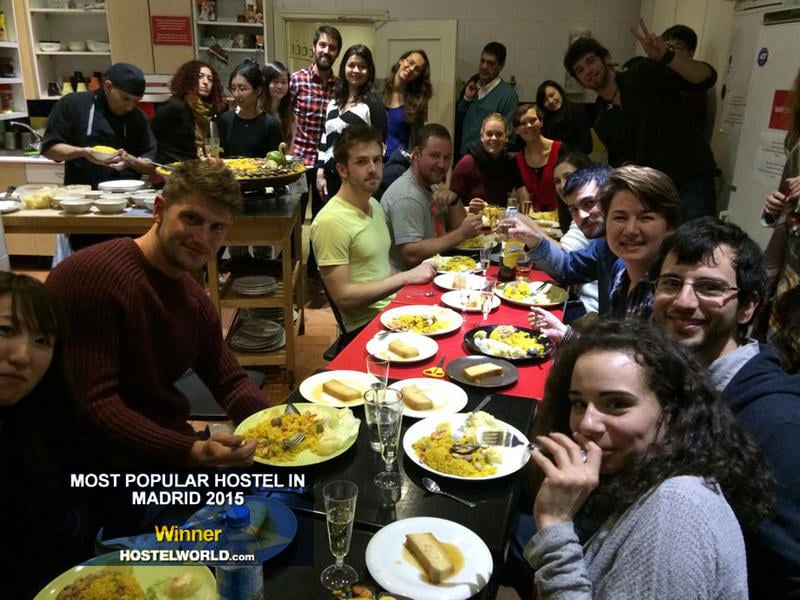 Travel Safety Tips for Madrid
And don't forget Travel Insurance! We've put together a roundup of Travel Insurance for backpackers – check it out here, or if you're low on time, get a quote from World Nomads, our favorite travel insurance provider.
Getting an estimate from World Nomads is simple – just click the button or image below, fill out the necessary info, and you're on your way!

Over to you
By now I hope our epic guide to the best hostels in Madrid has helped you choose the perfect hostel for your adventure!
If you think we've missed anything or have any further thoughts, hit us up in the comments!
Yay for transparency! Some of the links in this post are affiliate links. This means that if you book your accommodation through the site, The Broke Backpacker will earn a small commission at no extra cost to you. Your support helps keep the site going.