Spain's buzzing and vibrant capital is one of the most exciting cities in Europe. In the daytime its perfect for strolling down the wide boulevards or through the awesome green spaces… However, it's after dark night when this place really comes alive though – whether you want backstreet tapas bars or mega clubs, you'll find them throughout the city!
But what about finding a place to stay? Well, there's plenty of choice whatever your style. But for a home away from home, consider an Airbnb in Madrid over a hostel or hotel. It'll give you the chance to either get to know a local family, have an opulent penthouse, or just get some well-earned me-time. Sounds good, right?
There's only one problem. There are a lot of Airbnbs in the Spanish capital! So, we've decided to help you out. In this post, we'll take a look at some of the coolest private rentals in Madrid. We've taken every budget, travel style, and taste into account, so strap yourselves in and enjoy!
In a Hurry? Here's Where to Stay in Madrid for One Night
Is this amazing Madrid Airbnb booked for your dates? We've got your back with our other favorite properties below!
Quick Answer: These are the Top 5 Airbnbs in Madrid
Overall Best Value Airbnb in Madrid

Overall Best Value Airbnb in Madrid

Apartment in the heart of Madrid

>

$$

>

2 guests

>

Great location

>

Sauna/Steam Room

>

$$

>

2 guests

>

Great location

>

Sauna/Steam Room

VIEW ON AIRBNB

Best Homestay in Madrid

Best Homestay in Madrid

Private room in Malasaña

>

$

>

2 guests

>

Lots of bars nearby

>

Friendly host!

>

$

>

2 guests

>

Lots of bars nearby

>

Friendly host!

VIEW ON AIRBNB

Best Airbnb for Couples in Madrid

Best Airbnb for Couples in Madrid

Clean and cosy studio near Sol

>

$$

>

2 guests

>

Close to many attractions

>

Two big balconies

>

$$

>

2 guests

>

Close to many attractions

>

Two big balconies

VIEW ON AIRBNB

Best Airbnb for Families in Madrid

Best Airbnb for Families in Madrid

Large apartment by Atocha

>

$$

>

2 guests

>

Great location by Atocha station

>

Hot tub

>

$$

>

2 guests

>

Great location by Atocha station

>

Hot tub

VIEW ON AIRBNB

Best Luxury Airbnb in Madrid

Best Luxury Airbnb in Madrid

The Marquis' former home

>

$$$$$

>

6 Guests

>

Overlooking Plaza Mayor

>

Two whole bathrooms

>

$$$$$

>

6 Guests

>

Overlooking Plaza Mayor

>

Two whole bathrooms

VIEW ON AIRBNB
What to Expect from an Airbnb in Madrid
Madrid is diverse, rich in history, and bursting with Spanish flair, so there's no wonder you'll be spoiled for choice in stylish and well-appointed Airbnbs here.
In a tourist hub like Madrid, it's especially easy to be sucked into the world of cold (and expensive!) hotels, so Airbnbs that are designed and maintained by locals are the perfect antidote. Though some laws being introduced are beginning to regulate what kind of property can and can't be listed on Airbnb, right now the field is pretty wide open – and that's awesome for visitors!
We're always pleasantly surprised by the chic and cheerful spaces on offer in this magical city – and you will be too! Below, check out some of the awesome property types you'll be choosing from when you book an Airbnb in Madrid.
View this post on Instagram
Madrid has long been a favorite for tourists in sunny Spain, so there are tons of well-serviced and well-reviewed B&Bs that are centrally located and affordable to boot. Keep an eye out for bed and breakfasts in Madrid with great views, home-cooked brekkies (no continental options around here!) and lots of local knowledge that will make your trip that much more special.
Plus, if hostels aren't your thing, B&Bs are a nice opportunity to meet new friends over your morning coffee.
If you're here on The Broke Backpacker, chances are you're not a stranger to the hostel life – and neither are many travellers in Madrid! You'll find more than 250 hostels available in Madrid on Airbnb. We love this, because even if you're not ready to shell out on a private apartment or a villa, you can still take advantage of Airbnb's easy-as-pie booking platform and their highly thorough review process for trustworthy recommendations. No more unpleasant surprises when you arrive at a hostel? We'll get behind that!
Last but not least, we have to highlight private apartments in Madrid because they're so often beautifully designed and in stunning historical buildings and central-to-everything areas. Madrid is well-known for their style and quality of life, and you'll be able to take full advantage of that at any of 300+ private apartments available in Madrid right now.
Why Stay in an Airbnb?
Local Experience
Airbnb gives travellers the unique opportunity to live "like a local." If you decide to book a shared home with your host, you get to look inside a local's daily life, learn about their culture and you might even be able to taste some traditional home-cooked meals.
There are few other ways short-term travellers can get into the homes and lives of locals, so this is a great way to create new connections. As an added bonus, you'll contribute to the local economy and build relationships.
Reach out to your host with questions about things to do or where to eat and they will be happy to help out and give you the best spots and tips. Don't be shy, Airbnb hosts are known for their caring and open hospitality.
And who knows? Next time you might be staying as a friend and not as a paying guest! (No promises though.)
Affordability
Basic backpacker or fancy business person? Airbnb aims to create a cosy escape for EVERY type of traveller! No matter your budget, you'll find something within your price range, from an entire home to a room in a shared house. There are over six million unique places to choose from.
Some places only charge per night and not per person. This usually works out a lot cheaper for big groups like families or if you are travelling with friends. Just split the bill at the end and everyone benefits!
Even the smaller rentals sometimes have more than one bedroom or a pull-out couch. Remember to request extra linen whenever you want to make use of that and your host will provide you with everything you need. To make sure your place is exactly what you're looking for, you can also filter the rentals for amenities like kitchen, TV, Wifi and much more.
Safety
Are Airbnb reviews legit? Airbnb wants every guest to be safe so they created a world-class review system where tenants are encouraged to be honest about their experience because it stays invisible until the reviewing period has locked.
Guests are given the power to tell the truth and "make or break" the place they stayed at since the platform forbids the owner to change or remove the review. Every comment you can read on Airbnb is based on finished stays and experiences. Plus, some hosts often depend on the money they earn renting their property and one bad experience from any guest would devastate their income. It might be a bleak perspective, but hey, that's something of a guarantee you'll be cared for!
Airbnb also has a 24/7 emergency line with someone ready to assist you. In the worst case, Airbnb will provide a driver or make sure you find a safe place. If you choose this booking platform, you will always be in good hands, without any doubt.
The Top 15+ Airbnbs in Madrid
$$
2 Guests
Great location
Sauna/Steam Room
Let's kick off with one of the best apartments in Madrid – regardless of price! The location is second to none, as it's right in the historic centre, which will save on transportation costs for sightseeing.
You'd think a city centre location would be noisy though, right? Not here. Although you're right in the thick of the action (think tapas bars open 'til well after midnight), you'll not have trouble sleeping as this place is hidden away on a quiet street. We love the cozy lofted bed, too!
Our other favorite feature has to be the combo sauna/steam room in the bathroom. Perfect after a little too much sangria the night before!
$
2 Guests
Air-conditioning
Living room balcony
Madrid is one of the cheapest capital cities in Europe, so you'll get a lot more here for your money than you would in say Paris or London. To keep your costs as low as possible, a private room usually your best bet. However, when it's this good, you won't feel let down with your Madrid Airbnb!
The apartment can comfortably fit in 2 guests, but at a squeeze, up to 4 4. This means more money for cañas and tapas – impossible to complain, really! Even though it's cheap as patatas bravas, you can make use of a living room balcony and air conditioning, too.
Attic room near Sol | Perfect Madrid Airbnb for digital nomads
$$
3 Guests
Laptop-friendly workspace
Breakfast included
Being a digital nomad is great… Until you don't have wifi or a place to put your laptop down. Happily, this cool private room in an attic near Puerta del Sol has both of those things. It's also got a double bed so you can spread out and work propped up on your pillows. Not only that, but it also has a complimentary breakfast with the most important thing of all – coffee!
If you've spent all day inside working, you'll want a convenient location for visiting all of Madrid's great galleries and museums. This ticks that box too!
$
2 Guests
Awesome location
Basic toiletries supplied
When you're travelling solo, people will always be telling you the best hostel to stay in to make friends. However, we know that hostels aren't for everyone! It's still a good idea to have a bit of company though, so a private room is an excellent option, especially if you have a friendly host who is happy to give you recommendations.
Another thing you'll probably want if you plan on meeting people is a location with plenty of bars. La Latina will give you exactly that, and you can head to tapas bars and make friends over a caña!
$$$
4 Guests
Air-conditioning
Cosy and Cute
How do you decide which is the best area for nightlife in Madrid? Malasaña and Lavapies are worthy contenders alongside the Old Town. However, none of them quite match Chueca's vibe! This stylish and vintage-inspired studio is just a hop, skip, and a jump from some of Madrid's most vibrant nightlife. If you do have one too many red wines, you could find worse places to get over your hangover.
The air-conditioning and TV will help restore you to humanity before you head out again the next night. If you are planning on staying in Malasaña or Lavapies, there are other options on this list that will suit you too so read on.
$$
2 Guests
Close to many attractions
Two big balconies
What's better than waking up next to your other half? Well, them making you breakfast in bed, of course. Second place is waking up with an awesome view of a Spanish square, which is exactly what you'll get here. This studio is near Sol, one of Madrid's most bustling and vibrant squares where you'll find shopping, restaurants, and nightlife. The clean and modern apartment has a queen-sized bed which you might just end up staying in all night and day!
Also, it's in a lovely 17th century building, so it's got plenty of character too!
$
2 Guests
Lots of bars nearby
Friendly host!
When looking for a homestay in Madrid, you want somewhere with a local who can show you lots and keep a clean, tidy home, right? Well, look no further than this private room in Malasaña. Not only is the homestay excellent, but there are lots of cool bars on the narrow, cobbled street down below. In reviews, the host has been complimented by previous guests for going above and beyond – and he knows all the best places to eat and drink nearby!
$$
2 Guests
Breakfast included
Smoking terrace
There are so many cool homestays in Madrid that it wouldn't be right if we just included one. So, if the first one didn't pique your interest, let's try this one. At just one minute away from Gran Vía, it's in an awesome location. The balcony in your room is a great option if you're a smoker, or simply for taking in the atmosphere of your surroundings! Because you get a queen size bed, this is an awesome option for either solo travellers or couples!
$$$$
4 Guests
Complimentary breakfast
Old World Charm
Cool individual places to stay are what Airbnb is all about. So, let's take a closer look at one of the best luxury apartments in Madrid. The terrace is the really awesome feature here – there's space for 6 people to dine (so if you've got friends in the area you could probably invite them over, with the host's permission).
You can certainly enjoy your complimentary breakfast out here! The great thing is that even though this is a luxurious apartment, splitting it between four means it's not as expensive as you'd expect. Especially considering all the facilities!
$$$$$
6 Guests
Overlooking Plaza Mayor
Airbnb Plus Property
If you're looking for something really over the top, why not stay in this former home of a Marquis overlooking Plaza Mayor? We thought you'd like that. And the views of the square from the Juliet balcony are quite something to behold!
The minimalist home is packed with luxurious furniture, and you have the choice of staying in a super-king or king bed. You could also stay in a single, but why would you?! Unless you're in a big group of course. And if you are, it dramatically reduces the cost of one of the overall best Airbnbs in Madrid!
$$
8 Guests
Great location by Atocha station
Hot tub
Not only is this a great apartment, but its location by Atocha train station is important. If you're traveling with kids and they're getting stir crazy, it's the ideal place for a day trip to somewhere like Parque Warner or nearby Toledo.
There are double beds, single beds, and bunks for up to 8 guests, so you'd have to be a pretty big family not to fit in here! If you've had a long day out, check out the hot tub which is one of the top-selling points of this awesome Madrid apartment!
Stunning Sol Apartment | Best Airbnb in Madrid for a Group of Friends
$$
6 guests
Wi-Fi Connection
Right in the historic centre
If you're travelling with friends, you'll want somewhere with plenty of room. There's space for 6 guests on king beds, single beds, and even a sofa bed. And the dining table? There's room for six around that too. So, if you fancy a night in making food and having a great time together (not to mention saving a wad of cash), you're all sorted! After the food, settle down in front of a movie on the flat screen TV!
$$$
4 guests
Awesome location
Scenic balcony
So, we know you've already seen a few flats in and around Plaza Mayor. But, we're ending on a high note!
This awesome secret lair is in the plaza itself and has room for 4 guests to people watch down from the balcony to the square below. The interior design is super cool, with exposed brickwork and wooden beams. It's not style over substance though – as there's a fully equipped kitchen!
Plaza Mayor Loft | Another great apartment in Plaza Mayor
$$
2 guests
Double glazed windows
Lots of natural light
We PROMISE this is the last Madrid Airbnb we'll show you by Plaza Mayor – but we just couldn't leave it out! It's a little cheaper and smaller than our other option, but it's just as cool and stylish. Exposed wooden beams, lots of light, and lots of lovely little touches mean it's an awesome place to be.
The only thing that rivals how nice this place is inside, are the two balconies that look out onto Plaza Mayor. Whether you're in Madrid for a weekend or fiesta, this is a great base.
$$$
2 Guests
Airbnb Plus property
Flexible check-in times
By now, you know the drill with Airbnb Plus properties – they have to maintain a year of amazing guest ratings to get the Plus stamp of approval, and their listings are individually verified by Airbnb. So, you can rest assured when you book a Plus property – it's going to live up to the expectations all those beautiful photos put in your head.
What's special about this property is its location in the Embajadores neighbourhood of Madrid, rated one of the 50 coolest neighbourhoods in the world by the good people over at Time Out magazine. The beautiful terrace off your bedroom opens over the Pavón Teatro Kamikaze, a theatre, bar and cafe frequented by Madrid's coolest creative crowd.
$
1 Guest
Mixed or female-only dorms
Rated sparkling clean!
Madrid is a backpacker's haven, with lots of affordable hostels available for budget travellers, but this hostel is a cut above the rest. We think it's special for two particular reasons: one, it was rated sparkling clean by the last 12+ bookers, which is no easy feat. Two, it's keyless, and there's no annoying wristbands – just use the barcode they'll send to your phone to get in and out. All that, and an awesome location? We're in.
$
1 Guest
Mixed or female-only dorms
Rated sparkling clean!
Madrid is a backpacker's haven, with lots of affordable hostels available for budget travellers, but this hostel is a cut above the rest. We think it's special for two particular reasons: one, it was rated sparkling clean by the last 12+ bookers, which is no easy feat. Two, it's keyless, and there's no annoying wristbands – just use the barcode they'll send to your phone to get in and out. All that, and an awesome location? We're in.
$$
2 guests
Fully equipped kitchen
In a restored building
Last but not least is this cool spot just off Gran Vía. Lots of light comes into this 19th-century building and it's a lovely place to wake up. Gran Vía is where you'll find some of Madrid's top shops, dining, nightlife, and it's near all the attractions. A fully equipped kitchen, open plan dining room, and bedroom mean that you can really enjoy being in this area!
What to Pack for your Madrid Airbnb
Our Broke Backpacker editors have put together a shortlist of their Airbnb essentials, which you can find here.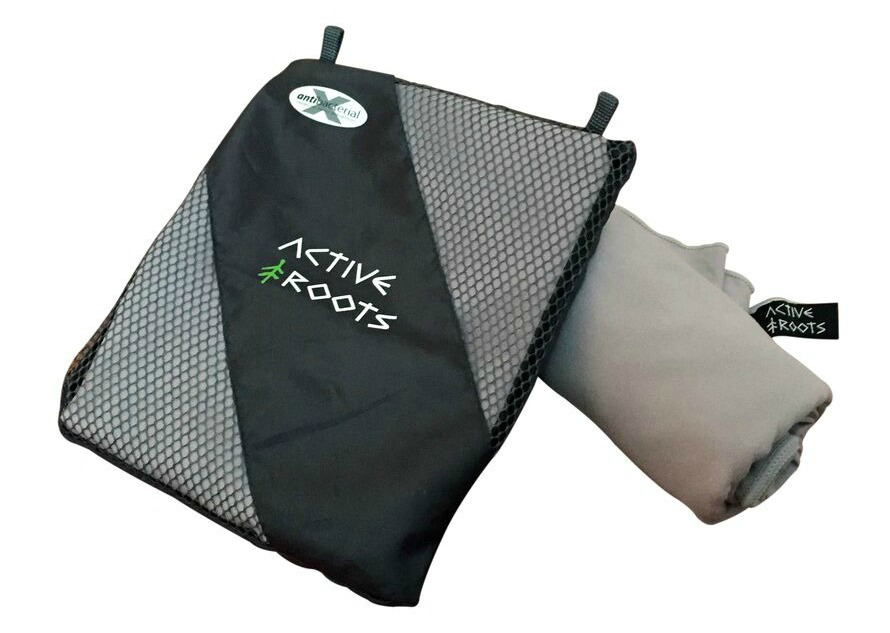 1. Active Roots Microfiber Towel: If you don't want to trust your Airbnb to provide clean towels, it's always smart to bring your own. Problem is, most towels take up a lot of space in your suitcase. The Active Roots Microfiber Towel is made of super-light material, which hardly takes up any space. Plus, it's incredibly comfortable and quick-drying. Great for a day around the pool or at the beach. The material is antibacterial, so it won't smell funny, even on long holidays.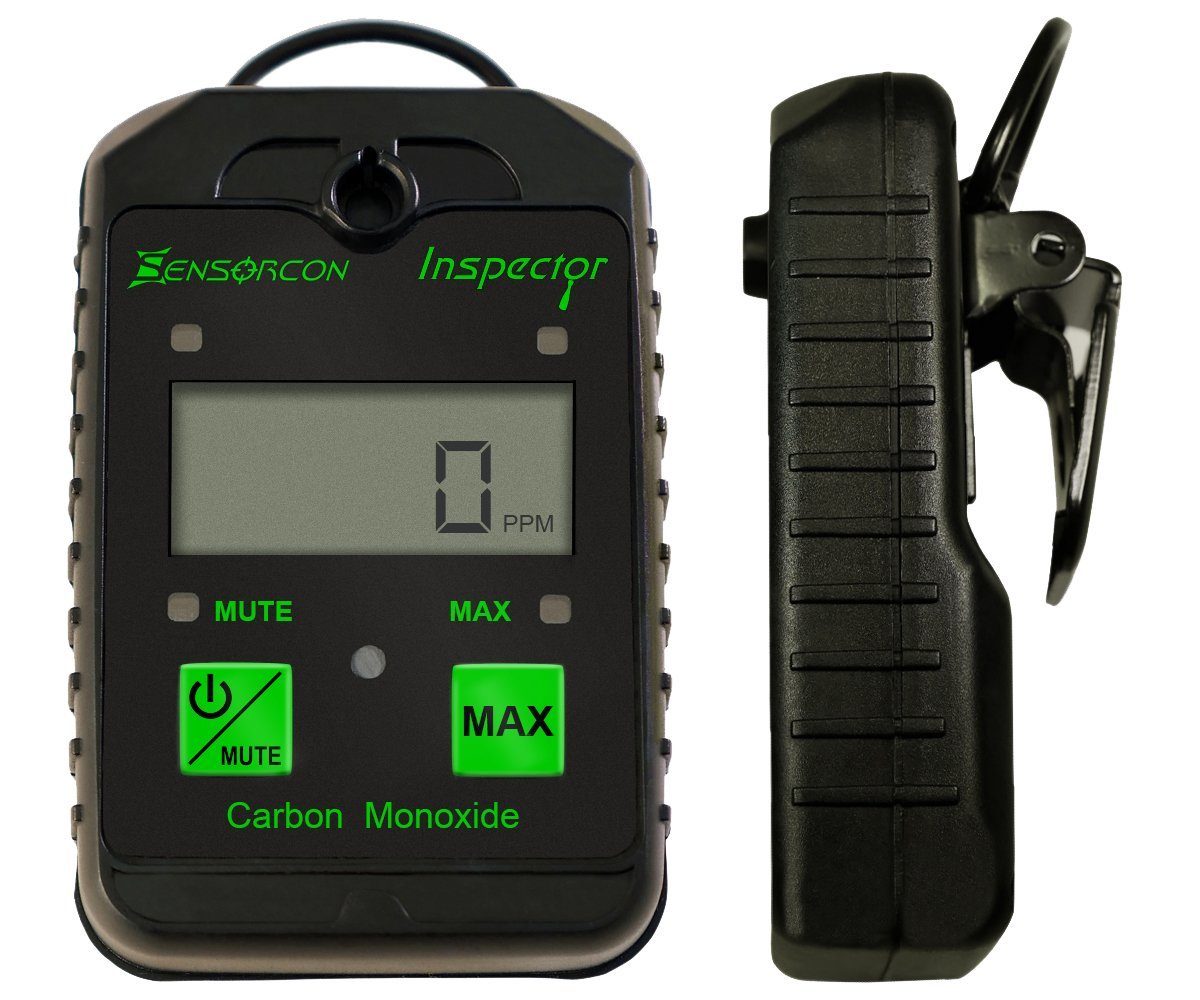 2. Carbon Monoxide Detector: Many homes already have CM detectors hardwired in, but regulation hasn't caught up to technology in some areas. Most accommodations are not obligated to install protections or monitors, which is why owning your own portable device comes in very handy. The waterproof and long-lasting monitor will send out visual and audible alarms, before the carbon monoxide reaches a dangerous level.
3. Active Roots Toiletry Bag: With this Active Root Toiletry bag, you're more than prepared for your next holiday – keep all your bathroom essentials organized in the different sized compartments. This kit is rather large and will fit all your washroom essentials no problem. The bag makes sure that your bathroom will be clean and tidy while you have everything handy and easy to find.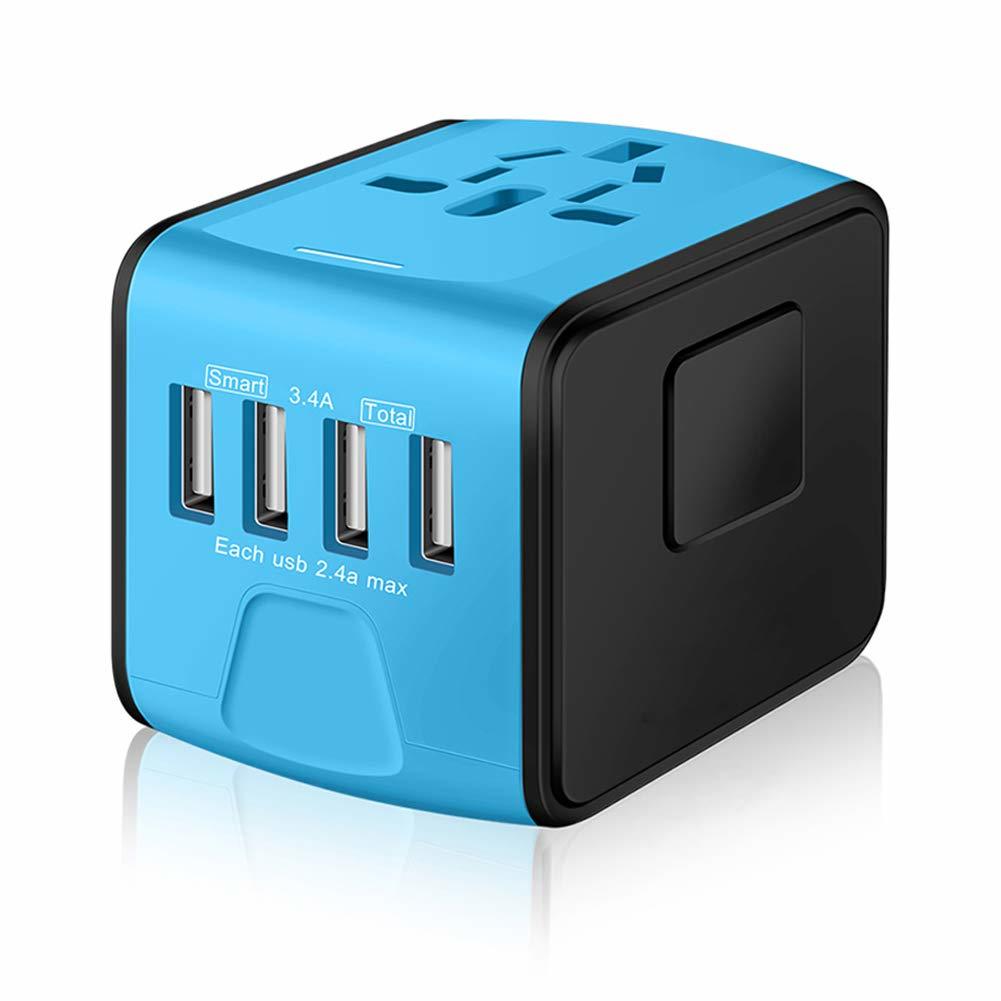 4. Universal Travel Adapter: Nothing is worse than being on holiday, having your phone on 1% and scrambling to find an adapter on the streets. Get a Universal Travel Adapter before you head off. It fits every major type of wall plug. With the 5 USB ports, you can even plug in multiple devices and charge them at the same time – having this little tool can be a total game-changer.
5. Reusable Shopping Bags: It's super easy to bring a reusable shopping bag with you on your next holiday, and a fantastic habit to get into! A lot of shops around the world are cutting down on plastic waste – Bali, for one, has banned the sale of plastic bags completely. Reusable shopping bags come in handy to carry groceries from A to B, but they're also great for laundry or beach days – the options are endless.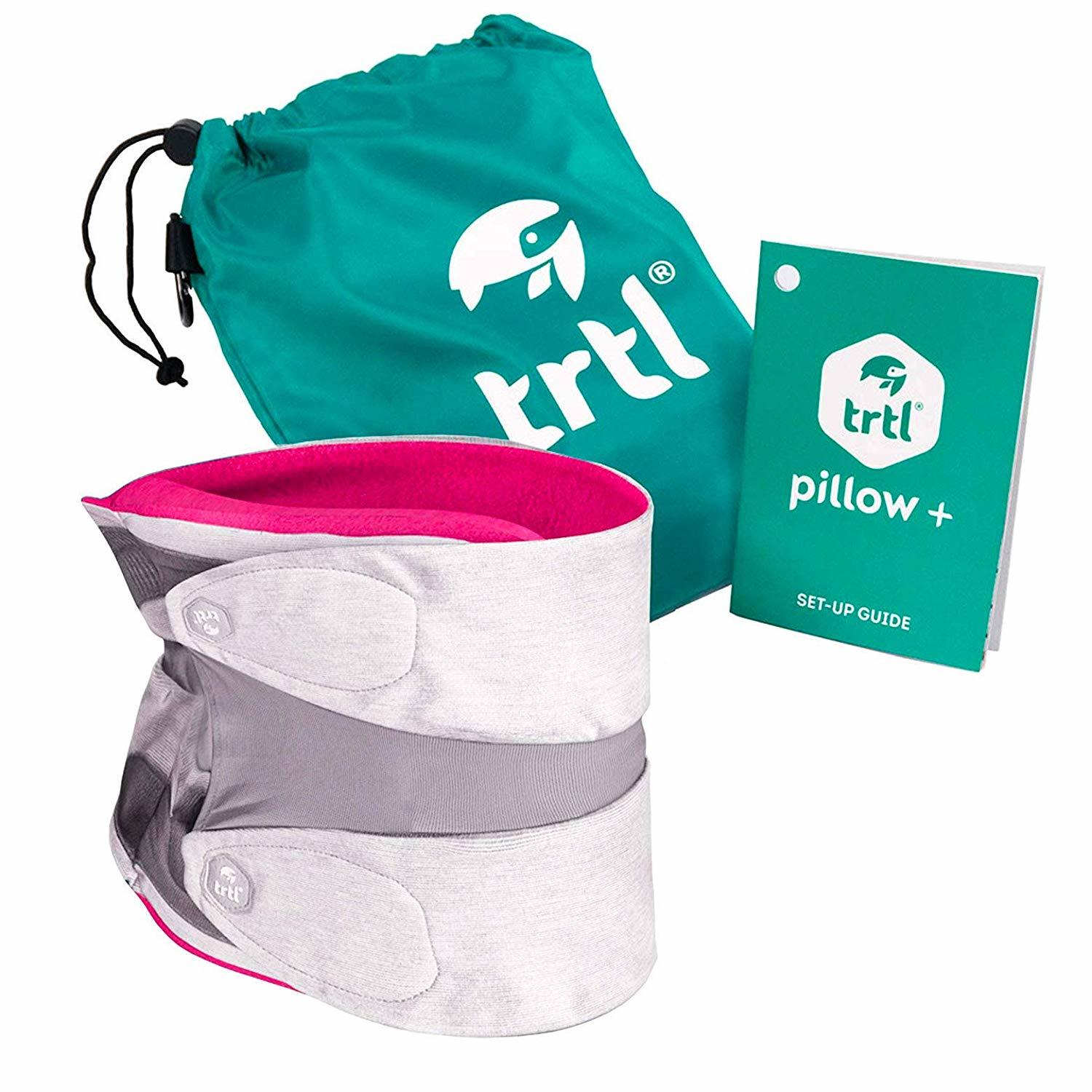 6. TRTL Travel Pillow: Bus and plane rides are definitely not the most enjoyable things in the world, and as far as travel pillows go, most don't add a lot of comfort either. The TRTL travel pillow is a game-changer for long term travels. The ergonomic design supports neck and head, while the internal system provides temperature regulation and safety for your spine. This travel pillow allows sleeping in an upright position – you'll be able to get some proper rest on those 2cm-reclining coach seats!
Check out these other great resources
We have loads more information to help you plan your trip.
View this post on Instagram
Final Thoughts on Madrid Airbnbs
So, there we go. We've hand-picked an awesome selection of Madrid Airbnbs to make your trip as memorable, fun, and easy as possible. As you can see from our extensive list, there's a huge variation in the types of places available.
Whether you want to have an authentic experience in a local's house, bask on the roof terrace of a penthouse, or find somewhere to work away at your laptop, you won't be disappointed. Madrid really does have everything.
In fact, you might feel there's too much choice! If that's the case, take it easy and pick our best value Airbnb in Madrid – the light and modern apartment in the center. It's a great combination of value, style, and comfort.
All that's left is for us to wish you an awesome holiday in the Spanish capital!
And don't forget to sort your travel insurance before heading to Madrid! We've put together a roundup of the best travel insurance for backpackers – check it out here, or if you're low on time, get a quote from World Nomads, our favorite travel insurance provider.
Getting an estimate from World Nomads is simple – just click the button or image below, fill out the necessary info, and you're on your way!

---
Need More Inspiration?
Like this post? PIN ME!!!