With state-of-the-art museums and historic landmarks, Madrid is a city that comfortably straddles both its past and its present! It's so full of interactive classes, walking tours and precious art that you may find it difficult deciding how to spend your time. Fortunately, we've taken the work out of planning your vacation in Madrid and drawn up a list of the top things to do in Madrid!
Madrid is perfectly positioned as Spain's capital. It's the literal center of Spain (geographically speaking) and it's home to a number of Spain's premier cultural institutions. Such a grandiose city may sound dull to us lively folk but that couldn't be further from the truth! Madrid is also an energetic city where locals show their zest for life in passionate Flamenco dances and rich Iberian food!
There are plenty of things to see in Madrid, but moving to the rhythmic local pace is the most important thing you can do in this city. Our itinerary of things to do in Madrid will take you around the city's most important sites but, best of all, we'll show you how to get a local feel of Madrid.
Like every other destination, there are certain things that you just have to do in Madrid. These are the ones.
The Royal Palace of Madrid is no longer the official residence of the Spanish royal family, but it is home to a number of important ceremonial events. It houses many incredible pieces of art and furniture. That's why a visit here is possibly the best thing to do in Madrid.
This gorgeous Madrid palace was constructed from Spanish limestone and granite, which form its impressive neoclassical facade! It also has an incredible 2800 rooms for you to explore! Since it's the most popular monument in Madrid, consider purchasing skip-the-line tickets. Or consider booking a guided tour that includes early access to the palace, a tour through the market and streets and even some tapas and wine tasting at the end – an all-around package that's definitely worth it!
The Royal Armory is a Madrid must-see, thanks to its impressive collection of weapons from Spain's reign as the most powerful nation in the world. Other highlights include the Main Staircase (perfect for dramatic photos) and the majestic Hall of Columns.
Thanks to this excellent contemporary art museum, there's no need to wonder what to do in Madrid next! The Reina Sofia Museum is a state-of-the-art facility that's bursting with contemporary art by some of the most famous artists in the world.
Picasso's canvases are, of course, the museum's main drawcard. There are around 100 of his sketches and paintings on display. His great work, Guernica, is one of them.
Salvador Dali is another great master whose artworks you'll encounter. His surrealist work was a dominant influence during the 20th century. Cubist Self-Portrait, painted in 1923, is one of the highlights.
Madrid plays host to a variety of street art festivals, such as CALLE Lavapiés, Pinta Malasaña and Urvanity Art. All of these have given amazing street art to the city which you can see on a walking tour of Malasaña and Lavapiés — the trendiest neighborhoods in Madrid!
Some of the most renowned street artists have contributed to Madrid's street art, such as El Rey de la Ruina, Cassassola, and Ze Carrión. You'll find their artworks in unassuming parks and trendy streets!
If you want the meaning behind these masterpieces, bring along a guide who is part of the local graffiti movement!
The Teatro Royal is one of the most incredible places to visit in Madrid! This opulent theater first opened in 1850, but due to a number of fires, floods, and explosions, it's been remodeled several times. The end product that you see today is still very impressive!
There are a number of features that make this monument an architectural masterpiece! The breathtaking main auditorium can seat 1746 people over 6 floors with 28 boxes. Sophisticated technology means that no matter how far back you sit, you'll hear and see the stage as if you were in the front row!
Going out for tapas is so popular in Spain that you'll hear the Spanish refer to the activity in verb form — tapear. Our favorite legend claims that King Alfonso X ordered bars to serve tapas after he recovered from an illness with a regimen of wine and small snacks in between sips!
Hopping from locale to locale in search of the best tapas in Madrid has to be one of the best things to do here – recovering from deadly illness or not! After all, you get to eat, drink and soak up waves of local culture.
Of course, you can do this activity by yourself but it's always best to have access to a local's insider knowledge! Your guide will show you the best places to try tapas and will teach you about the role tapas play in Spanish culture.
If you've already tasted the tapas, why not try making some? A cooking class is the perfect activity to learn more about Spanish culture and cuisine. Best of all, it'll give you a new skill to enjoy at home.
The list of dishes Spain has gifted the world could go on forever! Who doesn't enjoy paella, potato omelet, churros, tapas, and tortillas?
This cooking class in Madrid includes a trip to the market for ingredients, a hands-on lesson in the kitchen and, finally, lunch! It's one of our favorite fun things to do in Madrid so don't miss out!
Watching a flamenco show when visiting Madrid is an experience not to be missed especially when accompanied by a scrumptious tapas feast at Torres Bermejas, a traditional Flamenco venue.
Flamenco is a solo dance that originated from the Roma people in Spain. Dancers are usually accompanied by a singer and a guitar player. It's characterized by hand clapping and intricate body movements! Learn how to elegantly sweep your arms and stomp your feet to the music!
8. Admire Madrid's Architecture
As in most big, European cities, one of the main attractions is the urban landscape itself. Madrid is no different, with plenty of grand and historic buildings to admire in the city center!
The old town is bursting with spectacular Madrid points of interest, as well as vibrant Spanish life! If old buildings are your thing, we recommend you explore the area around Calle Mayor and the Basilica of San Miguel. You'll find a number of monuments, as well as a lively atmosphere!
You don't have to be a Real Madrid fan to agree that Bernabeu Stadium is one of the best Madrid tourist attractions. It's the home of Real Madrid C.F and has hosted many of the world's top football teams.
Santiago Bernabeu has a seating capacity of over 81 000 and is such an important site in Madrid that it has its own metro station. The view from the stands is phenomenal, as is the sensation of standing on the field that players like Messi and Ronaldo have played on. Visitors can also visit the dressing rooms and the VIP box.
The Thyssen Bornemisza Museum is home to an awesome collection of art from throughout history, making it one of our top 10 things to do in Madrid!
Around 1000 pieces of art are exhibited. The plaques beside the paintings read like a who's-who of art history — expect to find names like Van Gogh, Raphael, Rembrandt, Gauguin, and Manet!
The collection is housed in an elegant building that runs an extensive visitors' program. Don't be surprised if there's a live concert or film screening on when you arrive!
Apart from its imposing monuments and mind-blowing art collections, Madrid has plenty of surprising activities to keep you on your toes! These unusual things to do in Madrid may make your hair stand on edge but they're also some of the most fun!
Trapeze artistry may not come to find when you wonder, "What is Spain known for?" and yet, arguably, it's one of the most unique things to do on your adventure in Madrid, Spain.
Trapeze artistry is a sport that has a range of psycho-social benefits as it encourages you to clear your mind, face your fears and push yourself. A trapeze class will start off with some introductory exercises. The great heights don't start until participants feel comfortable to start soaring through the air.
12. Stand on the Kilometre Zero Stone Slab
This famous landmark can be found in the midst of Puerta del Sol, a central square. It's a plaque that marks the official starting point for Spain's six national roads that locals consider to mark the exact center of Spain! Cool or nah?
Admire the splendid monuments and buildings around Puerta del Sol! El Oso y El Madroño, a statue of a bear eating from a tree, is an important nearby landmark. Madrid was originally known as "land of the bears" so the bear has become an icon of the city. Another icon is the square's impressive clock, which plays a starring role on New Year's Eve and other occasions.
13. Row around Retiro Park
Retiro Park is a lush oasis in the heart of Madrid that offers some amazing activities! It's the ideal place to go for a relaxing afternoon after a busy morning sightseeing!
At the heart of the park is a massive man-made lake! It's been the site of entertainment since the 17th century, when it hosted mock naval battles to amuse the Spanish Royals! Those days have gone but locals and tourists alike still flock to the lake for suntanning and rowing.
You can hire a boat at the water's edge for under $10 USD. A couple of the boats are wheelchair-friendly and one is even powered by solar energy!
Safety in Madrid
Madrid, Spain tends to be a remarkably safe city so you're unlikely to suffer any harm when you visit Madrid! There are just a few tips to keep in mind. One of these is pickpockets. But a good way to stop would-be pickpockets in their tracks is simply to wear a money belt (which we highly recommend); something like the very discreet Pacsafe Money Belt will work wonders.
Finally, remember to purchase travel insurance in case of any accidents or cancelations! Read our tips for traveling safely before you fly and always get travel insurance. Check out our roundup of the best travel insurance.
Daytime in Madrid may be full of exciting attractions but that doesn't mean that the fun stops when the sun goes down!
If you're looking for an unforgettable night out that's not all about alcohol yet still want an electric atmosphere, then a flamenco show is just what you need!
Flamenco is an integral part of Spanish culture and has become appreciated around the world, so it's no surprise that it's inscribed on the UNESCO Intangible Cultural Heritage List! The passion involved in the dance is sure to tug on your heartstrings and get you to clap along! Watch the show over dinner. I don't know if it's legal to enjoy Flamenco with out tapas or a sangria.
There's no need to rack your brain over what to do in Madrid, Spain come nightfall. Madrid hosts a number of top-knotch pub crawls.
A pub crawl is the perfect way to meet like-minded (though not sober-minded) travelers looking to have a good time after a long day sightseeing in Madrid. It's also a fantastic way of getting to know the best bars and clubs in the city. The pub crawl will generally also offer you free drinks and club entry, or a number of awesome discounts.
For something to do in Madrid at night, why not combine dinner with an opera show? La Castafiore is the genius restaurant that came up with (get this,) an eatery that employs singing waitrons! … Yes, of course they're good at singing.
The restaurant was founded to provide employment for young local artists, and it quickly became a hit with tourists and residents alike. Each course of the meal is accompanied by an opera performance. You'll be served Spanish dishes like tortilla española (potato omelette) and milk mousse while hearing some of the country's finest music.
Looking for a specific place to stay? These are our top recommendations for places to stay in Madrid!
Ok Hostel Madrid is a fun and social hostel located at the heart of Lavapies, and located in one of the best areas to stay in Spain and Madrid.
A short walk from Plaza Mayor and Puerta del Sol, this is our favorite hostel in Madrid. It has an outdoor terrace, a book exchange, a small kitchen and common room. It's really more than "ok" – you should check it out.
This spectacular apartment located on the fifth floor of a historical building, has an amazing patio view that opens up to Plaza Mayor. The apartment can accommodate up to six guests and comes with amenities like wifi, a fully equipped kitchen, and air conditioning.
Charming, modern and centrally located are just a few of the reasons Europa Hotel is one of our top recommendations for when you visit Madrid.
A short walk from the city centre, this hotel is close to shops, restaurants and bars. It has an outdoor terrace, a stylish bar and comfortable and spacious rooms.
Madrid may not be the obvious choice when it comes to romance but we can assure you that you made the right decision! The proof is in this brilliant list of romantic things to do in Madrid!
The way to the heart is often via the stomach, so why not visit a charming Spanish food market with your SO? This is one of the ultimate romantic activities in Madrid! Just as long as you can play it classy and say the names of all the Spanish dishes…
Mercado de San Miguel is the most popular market in Madrid, and with good reason! It's the perfect place to try out various Spanish meals in small portions. You can look forward to enormous prawns or a cone of shaved yam, both of which are local favorites! The market itself is also quite pretty as it's housed in an antique iron structure!
18. Picnic in the Park
One of the most romantic things to do in Madrid is to take advantage of the warm Madrid temperature and lay out a blanket in one of its pretty parks! That's right, picnics under the trees are a winner here, too!
The relaxed environment of a park is perfect for long talks and reflecting on your experience in Madrid. When you add in a basket of Spanish snacks, you're sure to feel like you're in heaven! Pack local delicacies that you can find in a market!
Madrid may be a famous holiday destination but that doesn't mean that you need to spend a fortune. In fact, there are some incredible attractions that you can visit for free!
19. Visit an Egyptian Temple
The Parque del Oeste is one of the Madrid top attractions, and the best news is that it's always free!
This gorgeous green space was specifically designed in 1906 as a place to relax and enjoy nature. It spreads out over 100 hectares which includes a beautiful rose garden!
It also hosts the Temple of Debod, an Egyptian temple that was given to Spain by the Egyptian government! This lovely structure dates from the 2nd century BCE!
20. Stroll along the River Walk
No matter the temperature in Madrid, you can always enjoy Parque Rio! The park runs for almost four miles along the Manzanares river, providing a much-needed place of rest in the city.
The trail along the river is a wonderful route for walking, running, cycling or roller skating. There are also a few bridges over the river to admire the landscape and bars to cool off with a drink.
Parque Rio is also the perfect place for a picnic, suntanning or people watching.
21. Wander around the Prado Museum
The Prado Museum is one of the best things to see in Madrid since it's filled with historic artworks. Thankfully, there are times when the entrance is free!
There are over 7000 paintings in the Prado so you'll need to prioritize certain highlights. Las Meninas is one of Diego Velazquez's greatest works, while The Garden of Earthly Delights by Hieronymus Bosch is another famous painting.
The museum is free Tuesday to Sunday from 17:00 to 20:00, giving you plenty of time to enjoy this top attraction!
Books to Read before Travelling to Madrid
Here are some of my favorite books to read in Madrid:
Lonely Planet: Spain – Comprehensive travel guide book for travelling in Spain
Ghosts of Spain: Travels Through Spain and Its Silent Past – Francisco Franco, the dictator who ruled Spain until his death in 1975, is long gone. But the ghosts of the Fascist era still haunt the country.
The Alchemist – The story of how universe can help you to achieve goals that you really want to fight for. The main character is a young shepherd from Andalusia, Spain who decides travel to Egypt.
Traveling to Madrid with kids? You've come to the right place since we've got some great stuff to do in Madrid with your little ones!
Parque Warner is filled with so much color and laughter that all ages can enjoy!
The park is home to some of the most popular cartoon characters ever, so prepare to meet Daffy Duck and Bugs Bunny, amongst others! Parents can relax as their kids enjoy visiting Batman's home in Gotham City, as well as trying out the fun roller coaster and other rides — tantrums are rare occasions at Parque Warner!
Solving riddles is the best way to see all the best places in Madrid while having lots of fun! Best of all, older kids will love this unique, interactive way of exploring the grandest sights as well as the less-visited streets of Madrid.
The game is played through a web app so you'll need to bring your phone along. The challenge starts in the center of Madrid, at the Puerta del Sol, and you'll solve eleven riddles to make your way around the city. Along the way, you can expect great sights like the Teatro Real and the Basilica of San Miguel, as well as bells of laughter.
If you're still wondering what to see in Madrid, look no further than our final round-up of the best places to visit in Madrid!
There's just something about stunning views that we all love, and this is true in Madrid, too. The city has many fabulous look-out points that become only more beautiful around sunset.
At 367 feet, the Faro de Moncloa offers panoramic views of Madrid! You can expect to spot the Royal Palace, the Old Town, the financial center and even some distant mountains.
Cybele Palace is another sure bet for gorgeous views. From the eighth floor, you can enjoy vistas of Retiro Park and the bustling Paseo del Prado Boulevard.
For any fashionistas and bargain hunters, the Las Rozas Village is a must-see in Madrid. It's a center of brand discount outlets, so bring your cash and prepare to shop like you've never shopped before!
There are over 100 Spanish and international brands on offer at Las Rozas, all selling their items at discount prices! From Carolina Herrera to Gucci and Bulgari, it's all here! You can get as much as 60% off the usual retail price and, even better, non-EU citizens can shop tax-free!
26. Explore Plaza Mayor
Plaza Mayor is definitely one of the most impressive landmarks in Madrid. The square dates from the Renaissance Era and has many magnificent monuments.
Plaza Mayor is completely surrounded by elegant three-storey buildings and has nine grand entrances. At the middle of the square is an imposing statue of King Philip III, who ruled over the Spanish Empire at the height of its power.
This square is also the perfect place to people-watch! There are several quaint cafes where you can order a coffee and soak up the atmosphere!
With so much on offer in this vibrant and unforgettable city, there's already an array of options to choose from. However, if you have at least 3 or 4 days in Madrid, you should pick out a few amazing day trips thrown in the mix. Take a look at our choices for the top day trips from Madrid!
If by any chance, you're left wondering what to do in Madrid in 3 days or more, a memorable day trip from Madrid to Segovia could be the answer!
Take in the sensational aerial views of Segovia as you float above the beautiful city in a hot air balloon. After the tour by air, experience the city on foot as you explore the historic Roman Aqueduct, visit the last Gothic cathedral built in Spain and admire the incredible Alcazar Real!
Enjoy breathtaking views from this cliffside fortress built on the edge of a stunning cliff near the Sierra de Guadarrama massif. Add a champagne breakfast to the mix and you'll have an incredible day trip!
Filled with incredible architecture and amazing landmarks, this tour to Avila and Salamanca is unmissable!
If you're wondering what to see in Madrid, Spain in 3 days or more, a guided tour of these historic towns is a top-notch choice. Follow your knowledgeable guide as they lead you through the history and legends of both cities, pointing out fascinating monuments along the way!
On this fantastic tour, enjoy views of the many impressive cathedrals in Salamanca's Plaza Mayor and wander through the city's oldest squares. Then, get to know charming Avila; explore San Vicente's Shrine and the Cathedral of Avila.
Enjoy the 16th-century atmosphere Avila has preserved while you stroll through the cobblestone streets. Experience these quaint and idyllic towns on the perfect interlude from bustling Madrid!
Royal Monastery of El Escorial & Valley of the Fallen Tour
On a day trip from Madrid, a walking tour through San Lorenzo is a fantastic choice!
Experience the grandeur of the Royal Monastery of El Escorial, which has become a major symbol of 16th-century Spain! On this memorable tour admire monuments like the Habsburg palace, the Kings and the Princes Mausoleum.
The Basilica of the Valley of the Fallen is another incredible gem pressed into the mountains near Madrid. Explore the Chapter Houses, Architecture Room, library and Basilica on this unforgettable tour! Built between 1940 and 1959, this basilica is quite a remarkable monument.
Enjoy a guided tour then take advantage of your free time where you can admire the truly incredible views of Sierra de Madrid!
Now that you have become acquainted with the top things to do in Madrid, let's check out a Madrid 3 day itinerary to get your traveling inspiration charged up even more.
Day 1 in Madrid: Madrid Highlights
Once you have landed and feel rested, it is time to hit the town. If you are arriving in the summer, bring lots of water as the day-time temperatures can be searing. To get to grips with the city, I recommend heading down the Gran Via towards The Royal Palace. Head there early as crowds start to swarm by mid morning.
Then head to San Gines Chocolateria to have your mind blown by tasty churros and chocolate. Eat slowly and enjoy the flavors of a place that has perfected its recipe by serving the same damn thing every day for over a century.
Next, you have several options. You can head to either the Reina Sofia or the Prado. Alternatively, you can save a museum for the early evening when they are free. For me spending two hours there is not quite enough time. However, you can still take it heaps in that amount of time.
After the museum you can head to a cafe (walk a bit away from the museum area) and get into some tasty tapas or a fixed lunch menu. There are more bars per capita in Madrid than anywhere else in Europe! This keeps the prices competitive as well. It shouldn't be too hard to find a reasonably priced place to grab a late lunch.
As the late afternoon sets in, I recommend heading back to your hostel for rest. It's going to be a long night….
Whether you are the pub crawl sort or just want to hit the town in search of some dancing and/or revelry, Madrid is open all night for that. Enjoy your time out but seriously don't drink too much. For the sake of your budget and your next day's adventures, take it easy.
Day 2 in Madrid: Parks, Museums, Neighborhood Exploration
Good morning sunshine! Glad to see you're still with me. Right, for breakfast you can head to the Las Letras neighborhood. You can easily spend one to three hours here just wandering around, popping into shops, drinking coffee, and eating baked goods.
The streets are super charming and there is a lot of interesting history to take in. Before you head off to the next activity, I recommend finding a little bodega and a bakery. Load yourself up with picnic supplies. It is better to do this now as 1.) you're not hungry so you won't buy too much, and 2.) there really aren't too many shops around the Reina Sofia or Prado.
I recommend checking out whichever of the former museums you didn't see the day before. Honestly, they are both so worth visiting. I am not especially into art and I loved going to these museums. Take in the epic works of Goya, Van Gogh, Picasso and hundreds more equally impressive artists.
After the museum head to the Buen Retiro Park. Depending on the time of day, there are kiosks selling books, benches in the shade, and even a small lake. The park is massive and there are ample places to post up for a picnic lunch. Also the Buen Retiro is an excellent place to take in a short siesta in the shade. I highly recommend it!
Late afternoon time in Spain can be pretty dead. The locals sure as hell aren't up to too much. This is the resting part of the day especially during the dog days of summer heat. I oblige you to take notice.
With evening on the horizon, the city awakens and the possibilities of what to do are endless. Take a Salsa or Flamenco class. Attend a Spanish concert. Catch a show at the teatro. There are at least 20 theaters in Madrid!
Having a drink or two before calling it a night is also a fine option too.
Day 3 in Madrid: Flea Markets, Cathedrals, and Whatever You Like
After two full on days in the city, you're doing great. For day three I recommend a slow breakfast somewhere you haven't been before. Then get ready for plenty of visual stimulation at the El Rastro Flea Market. Stalls upon stalls of everything from unique t-shirts to handbags and trinkets of every shade. Note that the Flea Market is only happening on Sunday mornings.
Whatever you are looking for (even if it's nothing) you'll probably see multiple versions of it. Weave amongst the interesting stalls under the shade of old trees lining the avenue. Don't rush, though keep in mind that later in the day the tourist masses seem to descend all at once.
Take a stroll through the San Miguel Market. Here you can score all of the delicious ingredients you need to prepare an epic lunch on the cheap. If you have a few mates with you, all the better to cook together. Head back to the hostel and make yourself a good Spanish lunch. Deposit whatever sensational treasures you found at the flea market into your backpack.
Depending on what you want to do next depends on your interests.
Head out for a afternoon round of Sangria and music. Wander through the LGTB quarter Barrio Chueca. Explore the Grand Via. Check out the Botanical Gardens. Take in a Flamenco show if you haven't seen one already. Visit the Santa Maria de Real Cathedral (or the dozens of other epic churches).
Don't forget your travel insurance for Madrid
World Nomads' mission is to support and encourage travellers to explore their boundaries. They offer simple & flexible travel insurance, and safety advice to help you travel confidently.
They've been doing it since 2002 – protecting, connecting, and inspiring independent travellers just like you.
Get a quote below or read our in-depth review!
World Nomads provides travel insurance for travelers in over 100 countries. As an affiliate, we receive a fee when you get a quote from World Nomads using this link. We do not represent World Nomads. This is information only and not a recommendation to buy travel insurance.
Here are some quick answers to common questions about what to do and see in Madrid.
Whether you're after the top ten things to do in Madrid or looking for an immersive experience of Spanish life, our list of the top things to do in Madrid will make sure that your trip is unforgettable!
You may be a foodie who wants to tour the markets, dine at the best eateries or learn to cook like the Spanish experts. Perhaps you're an art lover, seeking one great artwork after another. Or maybe you're a doting parent looking to entertain your little ones. Or a backpacker looking for cheap activities to pass the time in. Whoever you are and whatever you're looking for in Madrid, Madrid will deliver.
There are so many amazing things to see in Madrid, Spain that it's actually impossible to get bored in the city. However long you may be staying, Madrid will have something exciting for you!
---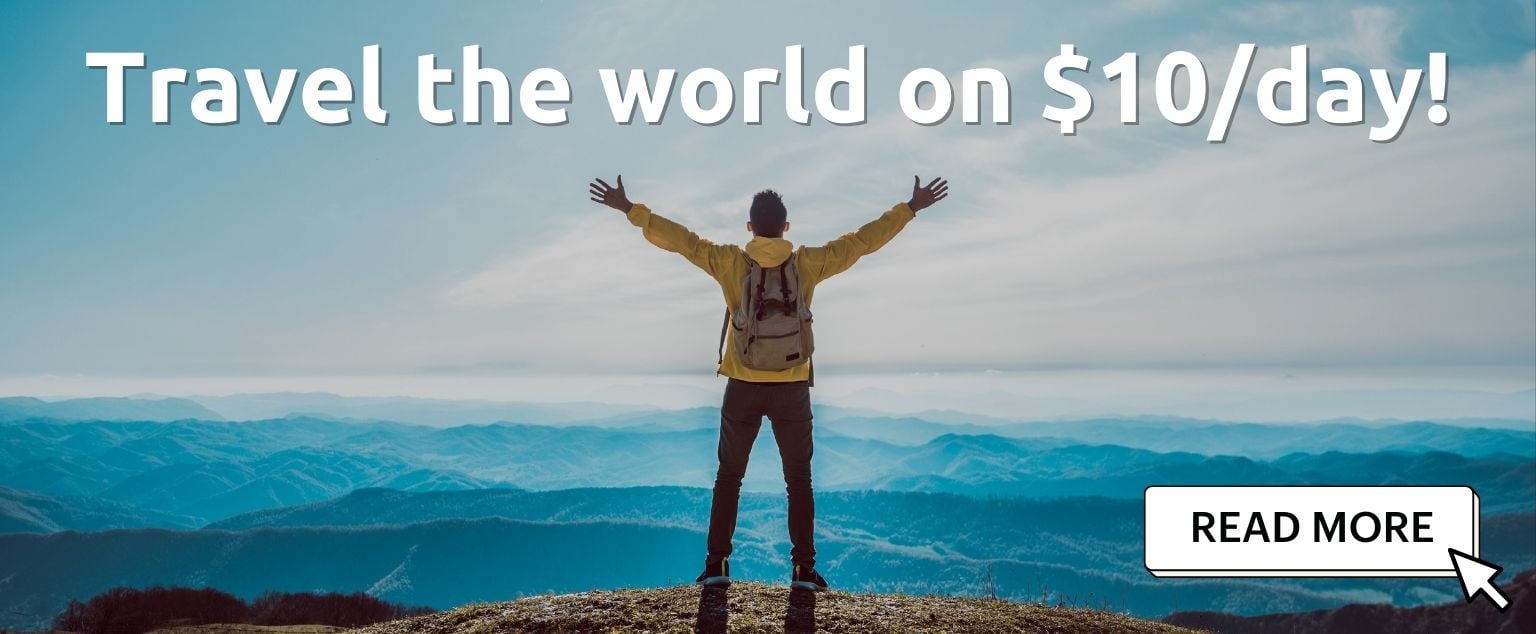 And for transparency's sake, please know that some of the links in our content are affiliate links. That means that if you book your accommodation, buy your gear, or sort your insurance through our link, we earn a small commission (at no extra cost to you). That said, we only link to the gear we trust and never recommend services we don't believe are up to scratch. Again, thank you!