Nestled in the heart of Spain, Madrid is Spain's central capital and a proud representation of the Spanish culture. Whether you plan on spending a short 36 hours in Madrid or intend on soaking up the city for a longer vacation, a Madrid travel guide is a must!
Whether the bustling nature of the city is attributed to the large amounts of students or the fact that Madrid is the third-largest city in the European Union is uncertain – but what is for sure is that a Madrid itinerary is needed to head you off in the right direction!
Admired as a golden metropolis that boasts an exotic culture and a world-class football team, Madrid is full of rich history and experiences to explore! From where to stay in Madrid to how to get around and the best things to do in Madrid – we've got you covered!

Unlock Our GREATEST Travel Secrets!
Sign up for our newsletter and get the best travel tips delivered right to your inbox.
Insider Tips for an AMAZING Weekend in Madrid
We've put together some of our top tips to help with your plan to travel to Madrid. Prepare for a jam-packed, adventurous 3 days in Madrid!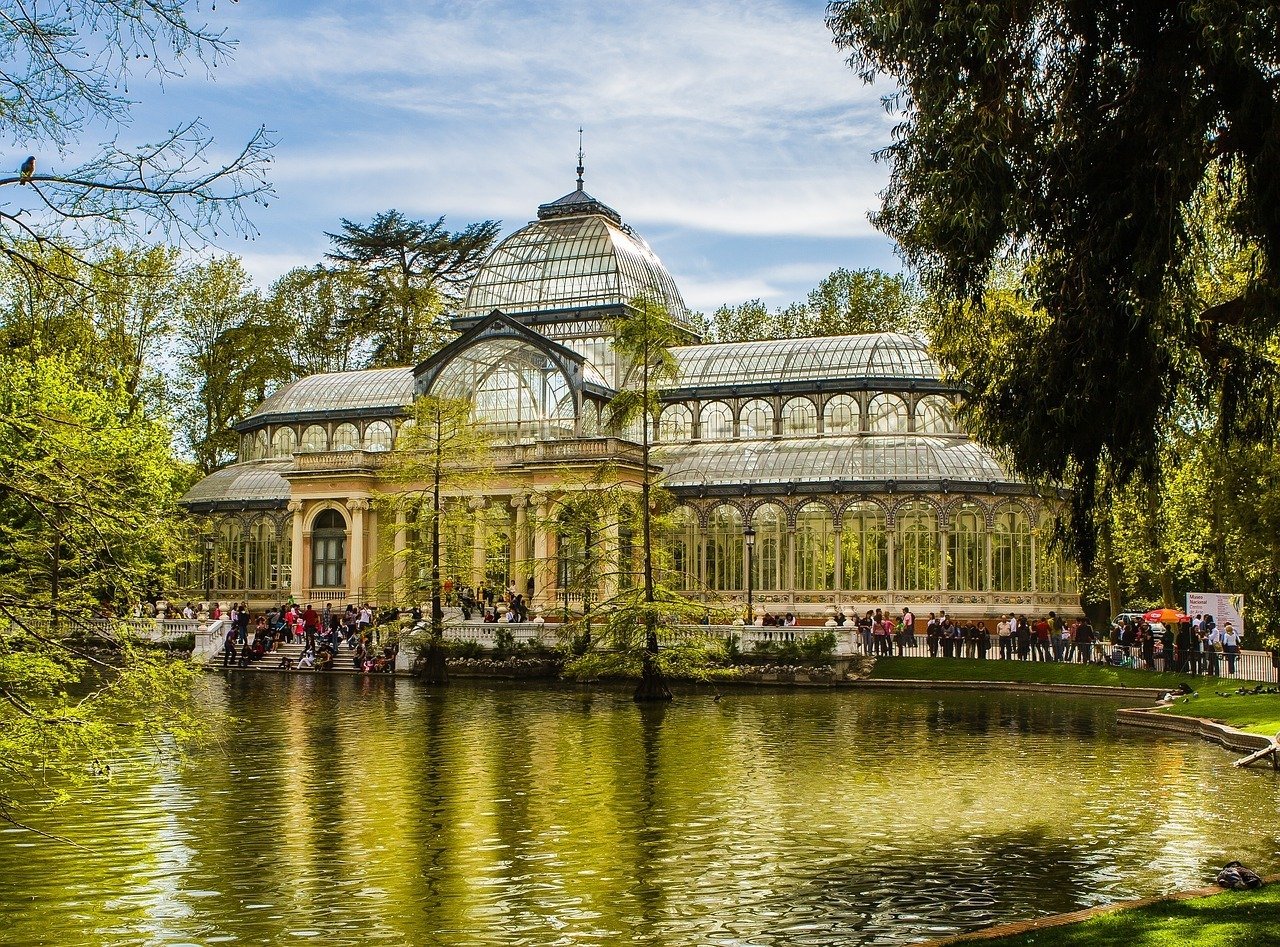 Know Where to Stay in Madrid
It can be difficult to decide where to stay when visiting a city for the first time. A general rule of thumb is to try to stay as central as possible. This will allow you to explore the best of the nightlife, iconic landmarks and food spots without wasting time in transition. That's where you can also find most of Madrid's hostels!
The choice of the best accommodation in Madrid largely depends on what you would like to achieve out of the weekend and where in Madrid you want to stay. As a first-time traveler to Madrid, we recommend staying in an area like Centro! If you are after the nightlife, then Chueca is your spot, and if you're looking for the best area for families, then Paseo del Prado is for you!
Room007 Chueca is a vibrant urban hostel, centrally located in downtown Madrid
Guests are offered a breakfast service, a bar-restaurant for lunch and dinner and discounted food options
The staff organize daily pub crawls, walking tours and tapas tours for a small fee
Room007 Chueca is a great place to meet new people. Not just as you share the comfortable living space with global citizens, but as the staff goes above-and-beyond to offer fun activities that serve as a social guide to Madrid!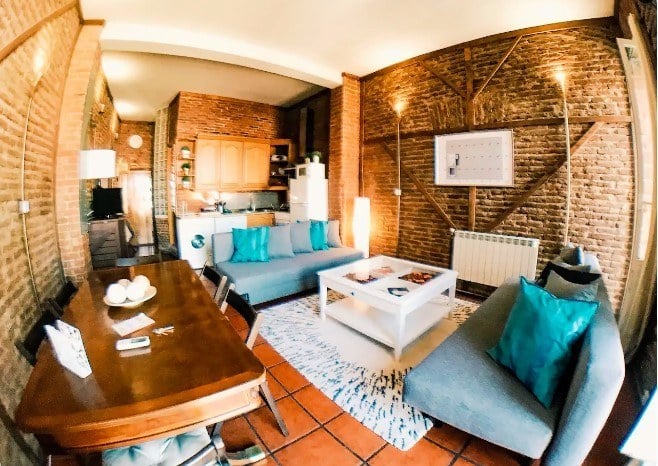 This spectacular apartment located on the fifth floor of a historical building, has an amazing patio view that opens up to Plaza Mayor. The apartment can accommodate up to six guests and comes with amenities like wifi, a fully equipped kitchen, and air conditioning.
Our Favorite Budget Hotel – Hostal Abadia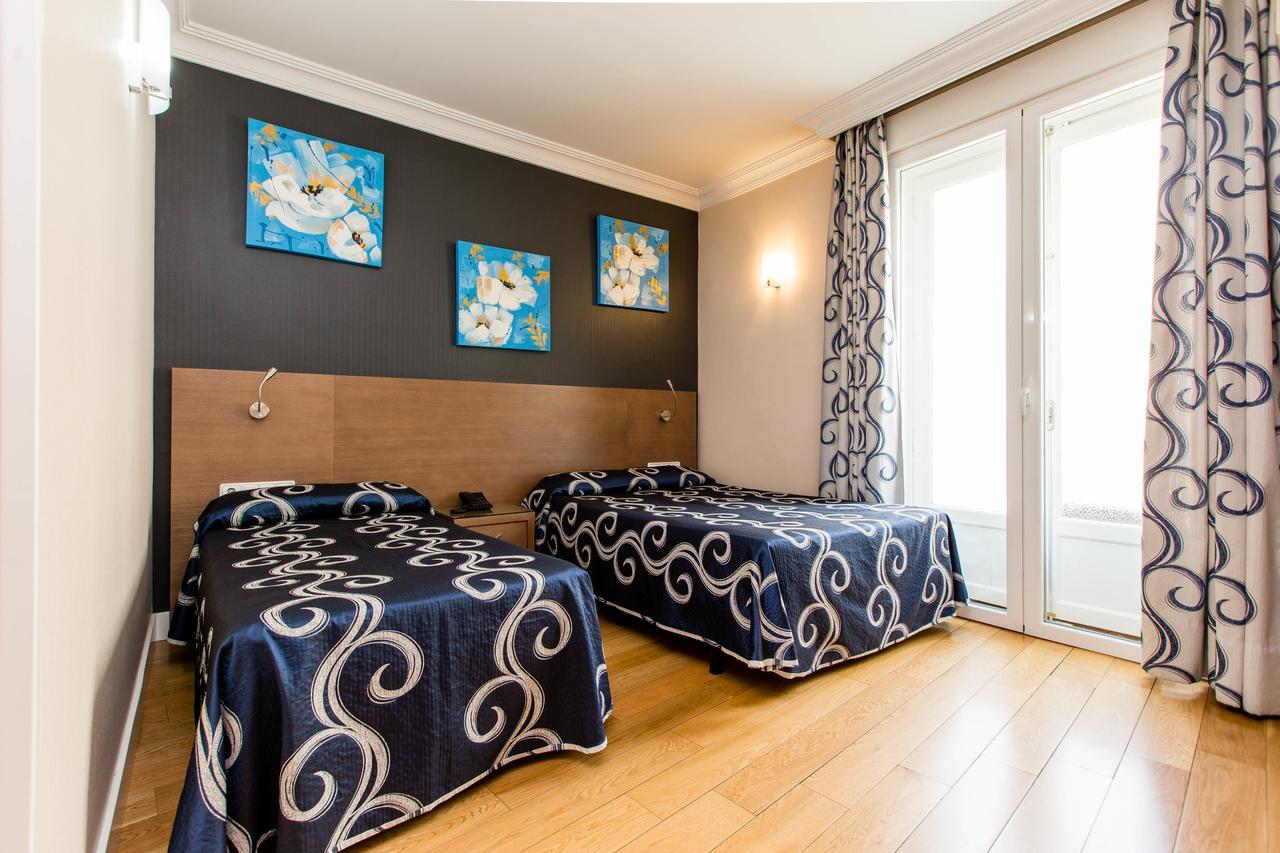 The hotel is incredibly central and conveniently located – just of Calle Atocha
Each contemporary-styled room is kitted with air conditioning and a private bathroom
Abadia serves a memorable buffet breakfast to start off your day!
A short five-minute walk from Puerta del Sol, Abadia is a popular choice to stay for those interested in tasting tapas, marveling at the architecture and relaxing in the local parks. The spacious and clean rooms are the perfect home base for your trip!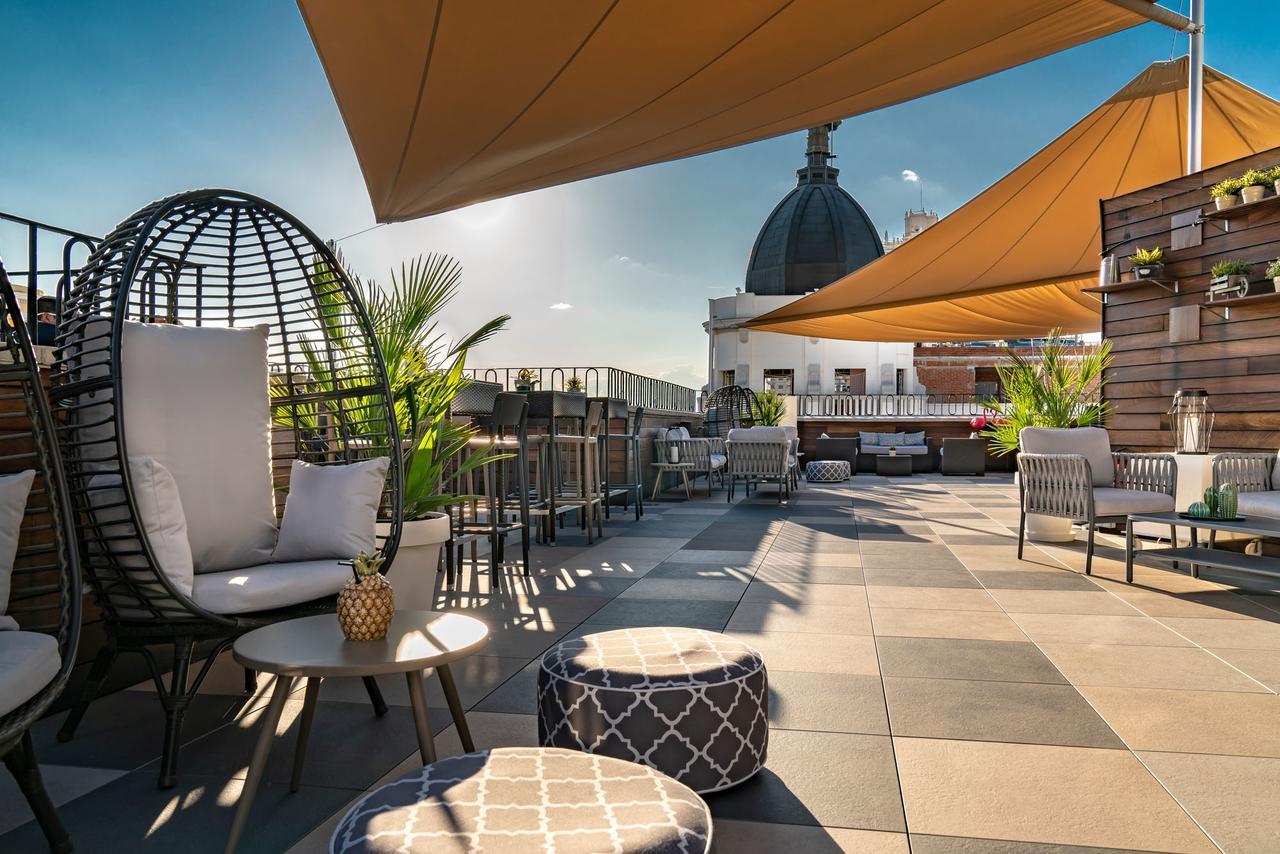 The hotel is located in the heart of Madrid, a short 160m from Plaza España!
The breakfast is known to be out of this world!
Countless attractions surround the hotel, including the Royal Palace!
Vincci Vía – 66 is a top choice for those with a little bit extra to spend. The modern and comfortable rooms serve as the perfect spot to come home to after exploring the city of Madrid!
Know How to Get Around in Madrid
Madrid is proud to offer the best transport systems for tourists and locals alike! When visiting Madrid, you can pick from a choice of moving around by foot, metro, bus, taxi or driving yourself!
If you are staying in centrally located accommodation, you can walk to almost all of the main sites. In fact, we advise you do this as it is by far the best way to see the city! If you prefer to get from point A to point B quickly, then you are able to make use of Madrid's efficient and cost-effective public transport.
The metro and bus system are the most popular ways to get around. If you are only visiting Madrid for a weekend, you can get an Abono Transportes Turístico which provides unlimited rides on all bus and metro routes. You can get your pass from any metro station or tourist office.
The metro operates from 6 am to 2 am and it's best if you avoid rush hours – as you can find yourself in a tight squeeze!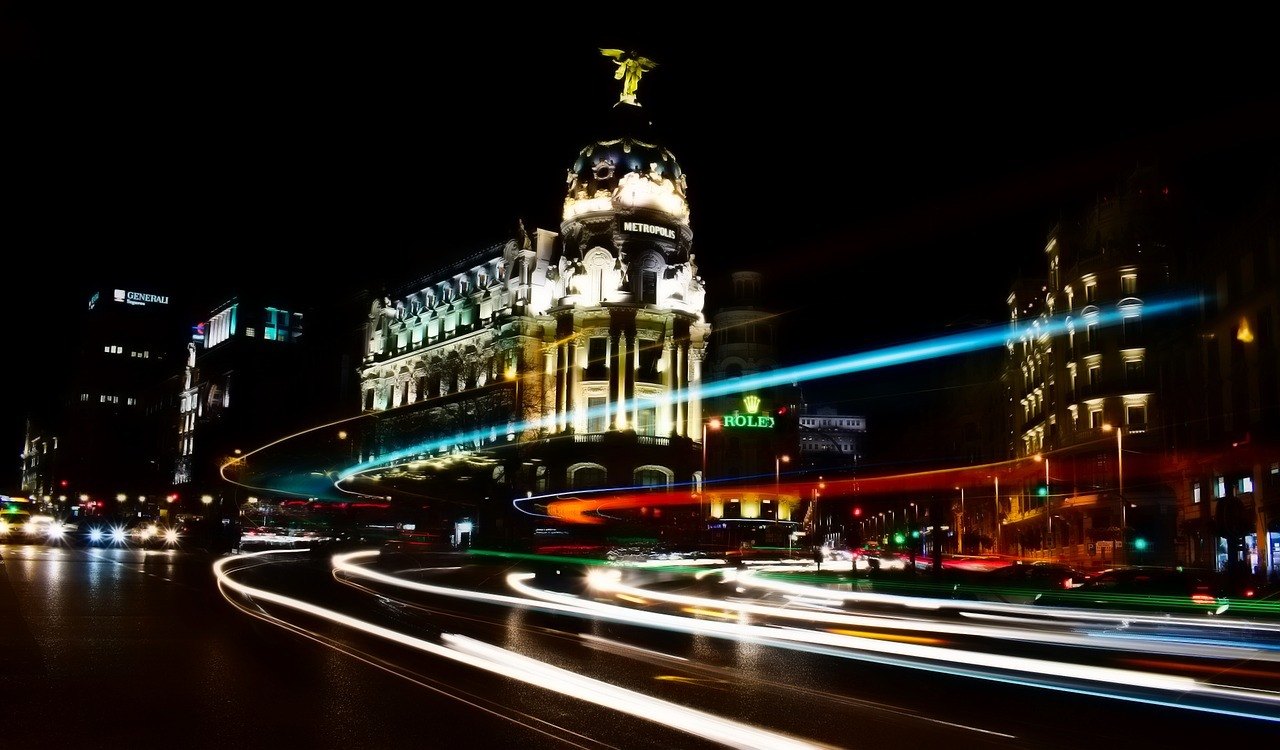 Spain has a global reputation for having a vibrant nightlife. What better way to experience this nightlife than in the capital?
Chueca
An area where countless small bars and clubs are known to throw big parties!
Catapulted by the LGBT community, Cheuca has a respectful party atmosphere
Museo Chicote is a must-visit, named the best bar in Europe more than once!
Chueca is arguably the best area in Madrid to absorb the nightlife! Loved as Madrid's most LGBT-friendly neighborhoods, a night out in Chueca promises great fun, a vibrant atmosphere and a general feeling of acceptance and good spirit!
Salamanca
Salamanca promises an elegant night out at sophisticated restaurants and trendy bars
The area is popular for wine-bars, gastro-bars, terraces, and stylishly innovative spots
Huerta de Caraba?a is a top cocktail bar for those wanting to try some healthy, new botanical flavors!
Salamanca is the perfect setting for a relaxing night out at some of Madrid's trendiest venues! This is the perfect area for a night out if you want to dress your best and enjoy the finer things in life! Just take note that as it is a slightly more upper class, the prices also fit into a higher bracket! There are a few of the best Airbnbs in Madrid in this area too.
Lavapiés
The epitome of multicultural nightlife in Madrid!
You can find a variety of rhythms in Lavapiés including African, Arabic, Latino, and Flamenco
Be sure to visit La Curruteka Bar for a slightly alternative experience – they have the best wine at the best prices!
Lavapiés is an artistic hub that blends a variety of cultural influences. Although the shops close earlier in the area, the likes of theatres and live music gigs open their doors!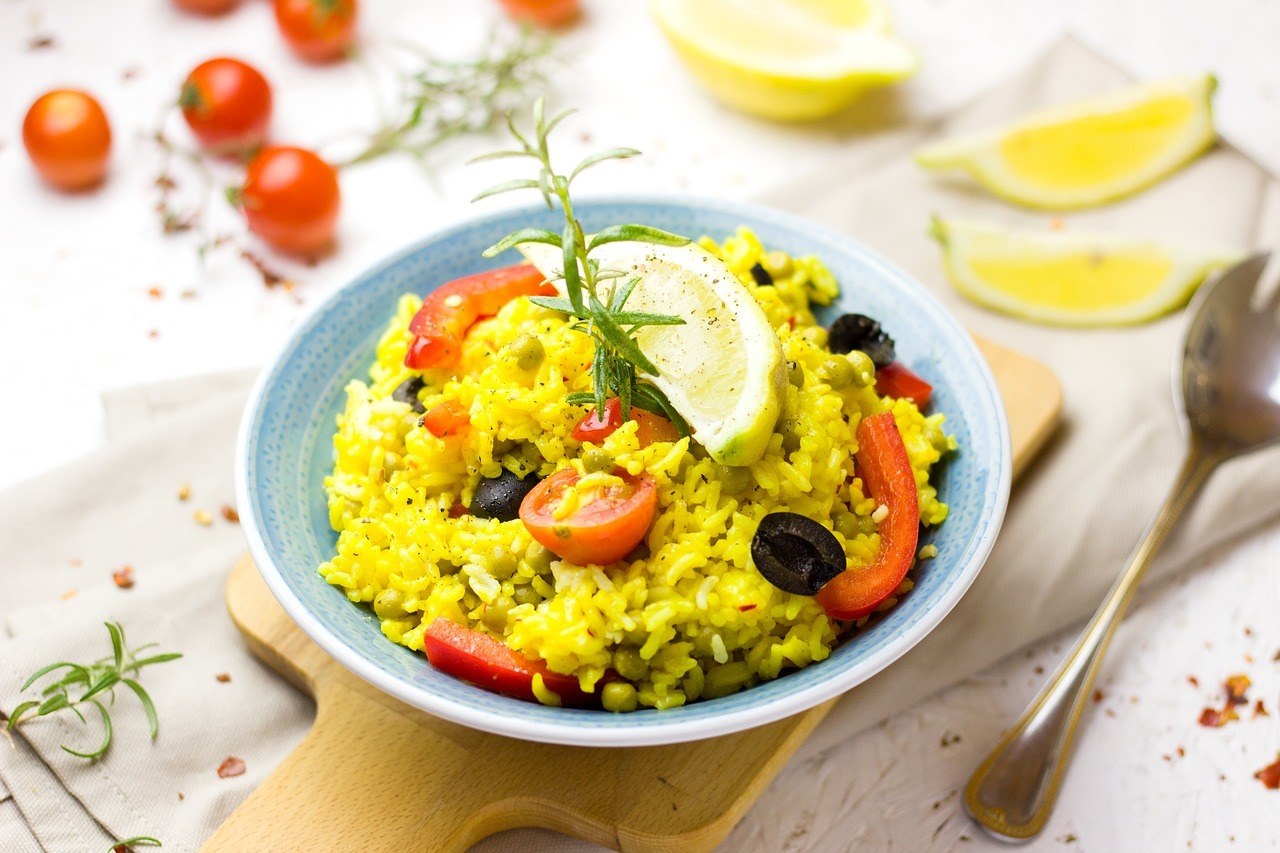 Modern-day Spanish cuisine is heavily influenced by tradition which means that a culinary experience in Madrid is also a historical infusion!
Tapas Tour
There are countless epic tapas bars around Madrid to enjoy the authentic bar snack
Best enjoyed with good wine and beer, tapas is an important part of Spanish cuisine
Calle Cava Baja is lined with some of Madrid's best tapas bars – including the quaint Taberna La Concha
From the Spanish omelet to various exotic cheeses, a trip to Madrid would be incomplete without exploring the variety of delectable Spanish appetizers. While the streets in almost every area are filled with tapas bars, Centro Madrid is a great place to start!
Top restaurants
DSTAgE in Chueca has been awarded two Michelin stars with two incredibly popular tasting menus!
Make a booking at Viridiana for hearty, flavorful meals comprising of local Spanish cuisine
DiverXO fuses Iberian and Asian tastes for a once-in-a-lifetime culinary experience!
These are just a few of the many incredible restaurants that can be found in Madrid. From delectable local flavors to global influences – Madrid has a taste for every palette! If you are planning to go to one of the more popular spots, you definitely want to make a reservation in advance!
Markets
Mercado de San Ildefonso is one of the trendiest additions to Madrid's culinary scene and is open daily from 10 am to 1 am
For a more food court experience, Mercado San Antón is the place to be for everything from fresh produce to regional specialties
Located in Salamanca, Mercado de la Paz is one of Madrid's oldest markets! The stalls owners are known to be super friendly when selling their goods
There are many markets in Madrid that offer an alternative way of enjoying your meal (or snack). Food markets in Madrid are always buzzing with activity and visiting one is a great way to taste Spanish food, while enjoying a cultural experience!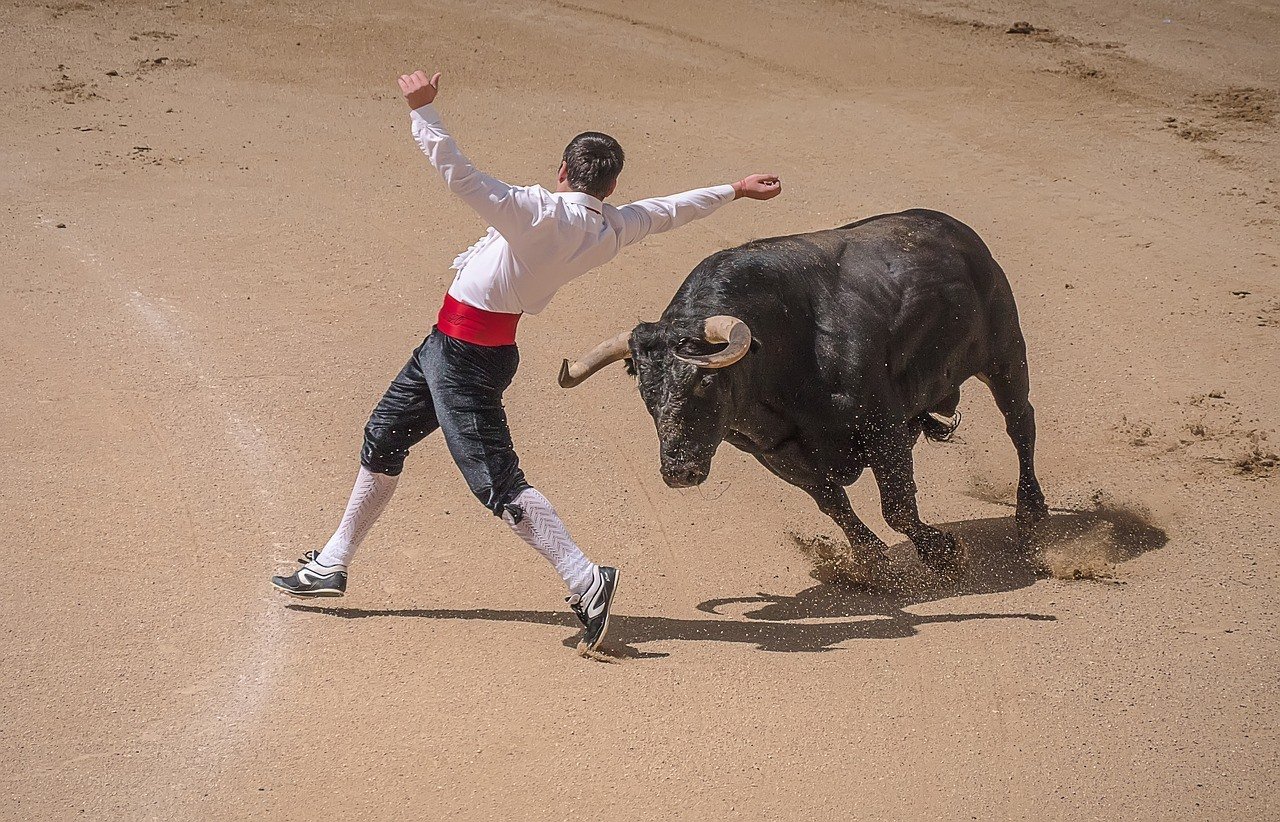 While football is arguably iconic in Madrid, there is so much more on offer for sports lovers spending the weekend in the city. Whatever your interest, there will be for you.
Boxing in Retiro Park
The outdoor boxing workout is led by Jab Cross Training every Saturday from 11:30 am to 1 pm
Anyone is welcome to join the class for a small fee of €6 (USD $6,5) – just give them a shout on Facebook beforehand
The class is beginner-friendly and consists of circuit and strength training in addition to boxing
If you feel the many tasty Spanish snacks catching up to you, there are are many ways to work them off in Madrid! Jab Cross Training, run by a professional boxer, is one of the ways to break a sweat outdoors so that you can explore the rest of the city guilt-free!
Bullfighting
The best time to see bullfighting is during the months of May and June
Madrid's main bullring is called Las Ventas and is built from red brick and ceramic tiles
A normal fight includes three matadores and six bulls over a course of two hours
Bullfighting is a very popular sport in Spain and has been for many, many years. While there is a great festive atmosphere at these events, it can be unsettling for someone who has grown up foreign to the culture as well as sensitive viewers.
Watch a Professional Football Match
Santiago Bernabéu, home to Real Madrid, is the main football stadium in Madrid
Be sure to go to the game early so that you can wander through the trophy rooms and experience the stadium atmosphere
If you are really lucky, you may nab a ticket to watch the real stars such as Real Madrid and Atlético Madrid!
Football is a huge part of Spanish culture, and it is particularly popular in Madrid which is home to two of Spain's best performing teams. If you want to watch one of the bigger professional football games when in Madrid, be sure to book in advance! Otherwise, there are plenty other smaller leagues to enjoy and soak in the atmosphere!
Small Pack Problems? 😉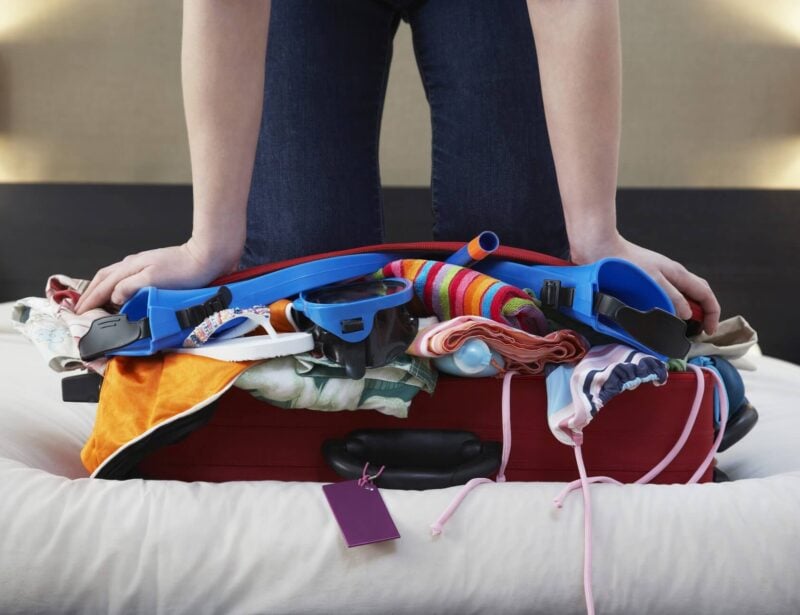 My missus travels with all her clothes in ziplock bags: don't be like my missus. UP YOUR PACKING GAME!
Packing cubes for the globetrotters and compression sacks for the real adventurers – these babies are a traveller's best kept secret. They organise yo' packing and minimise its volume too so you can pack MORE.
Or, y'know… you can stick to ziplock bags.
View Our Fave Cubes
Or Check Out the Sacks!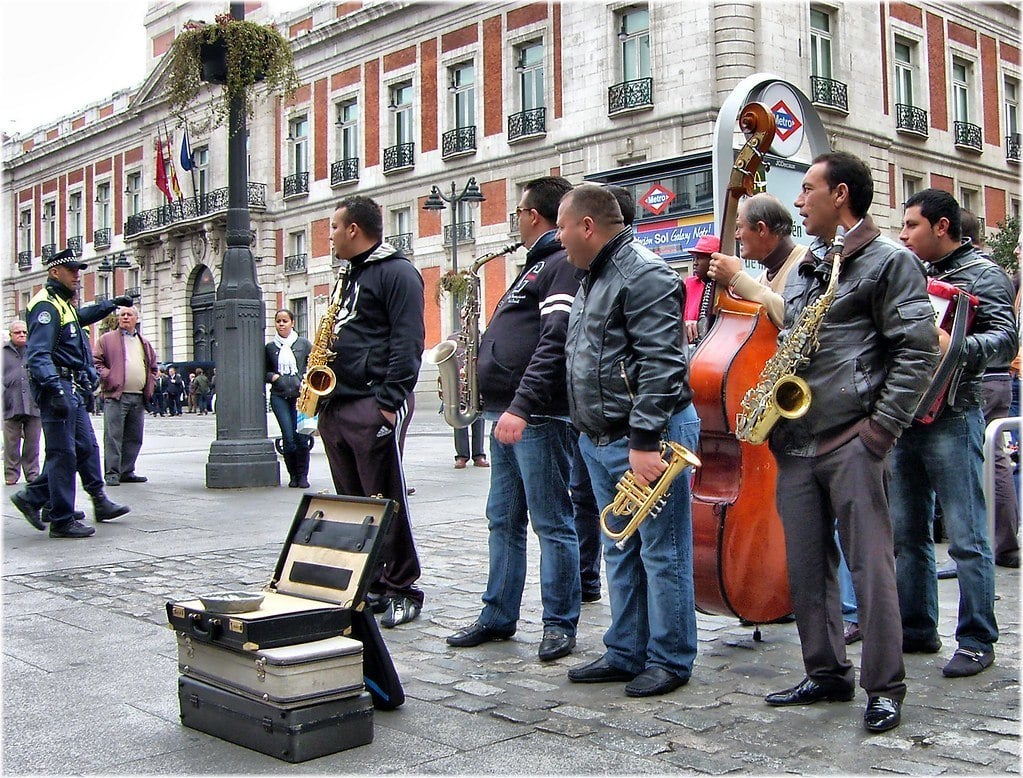 If the unrelenting rhythm of the city is not enough, there is plenty more that Madrid has to offer music-lovers!
Countless Theatres
Madrid has many fantastic theatres that host music, dance and drama performances
Teatro Real is Madrid's main opera house and is available for a behind-the-scenes tour!
Teatro Espa?ol is a large open-air theatre that hosts incredible shows from traditional Spanish musical comedy to flamenco
From bold theatres that serve as both performance venues and historical landmarks to hidden gems that can be found off the beaten track, Madrid has a huge amount to offer the theatre-goer! My secret suggestion is Teatro Lara, a truly magical theatre found on a narrow street in Malas?a.
Live Music in Madrid
Corral de la Morería is the oldest flamenco venue in Madrid, and a must-visit to experience the vibrant music and dance
Although loved for their regular classical jazz acts, Café Central is not shy to add the influence of Latin jazz
Café la Palma, a popular spot in Malsa?a, puts on regular live music shows ranging from rumba to blues in a chilled-out environment!
It has become typical for most bars and clubs in Madrid to host live music acts – from flamenco to traditional Spanish music. Visiting any of these great venues is a super affordable way to enjoy live music in Madrid.
Handy tip: Madrid's nightlife scene starts fairly late and most live music acts will normally start around 11 pm.
Street Performers
Sol and Plaza Mayor are the most popular spots in Madrid to enjoy street performers
Street performers in Madrid have got a special brand of theatrics, unique to the city
Look out for characters such as the levitating man and many busking musicians
Watching the street performers are a great way to enjoy a little bit of musical and theatrical entertainment when roaming the streets of Madrid. You can watch people move their bodies into unthinkable positions, laugh at their quirky antics and be mesmerized by their musical talent!
Travel with peace of mind. Travel WITH a security belt.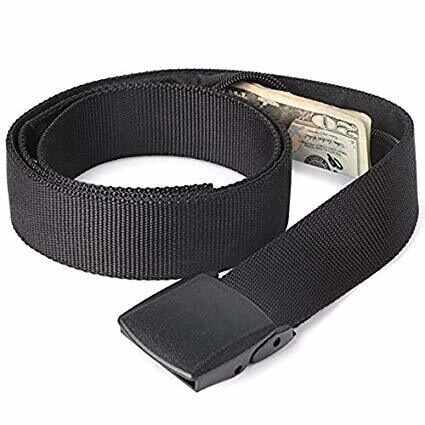 Get your cash stashed with this awesome Pacsafe money belt. It will keep your valuables safe no matter where you go.
It looks exactly like a normal belt except for a SECRET interior pocket perfectly designed to hide a wad of cash or a passport copy. Never get caught with your pants down again! (Unless you want to.)
Hide Yo' Money!
10 Other Awesome Things to do in Madrid This Weekend
As with any city with such deeply rooted historical and cultural influence, there is so much more to explore in Madrid. If you find yourself with a little bit of extra time, the following places are a must!
#1 – Prado
Prado is one of the most popular art museums in the world! The museum is home to an overwhelming number of masterpieces created by iconic artists from the Renaissance and the Baroque era.
Spanish artists featured in the famous museum include Velazquez and El Greco, among many other legends from around the world. Located in Central Madrid, entrance to the museum will cost around €15 (USD $17) and the museum stays open until 8 pm most nights.
#2 – Royal Palace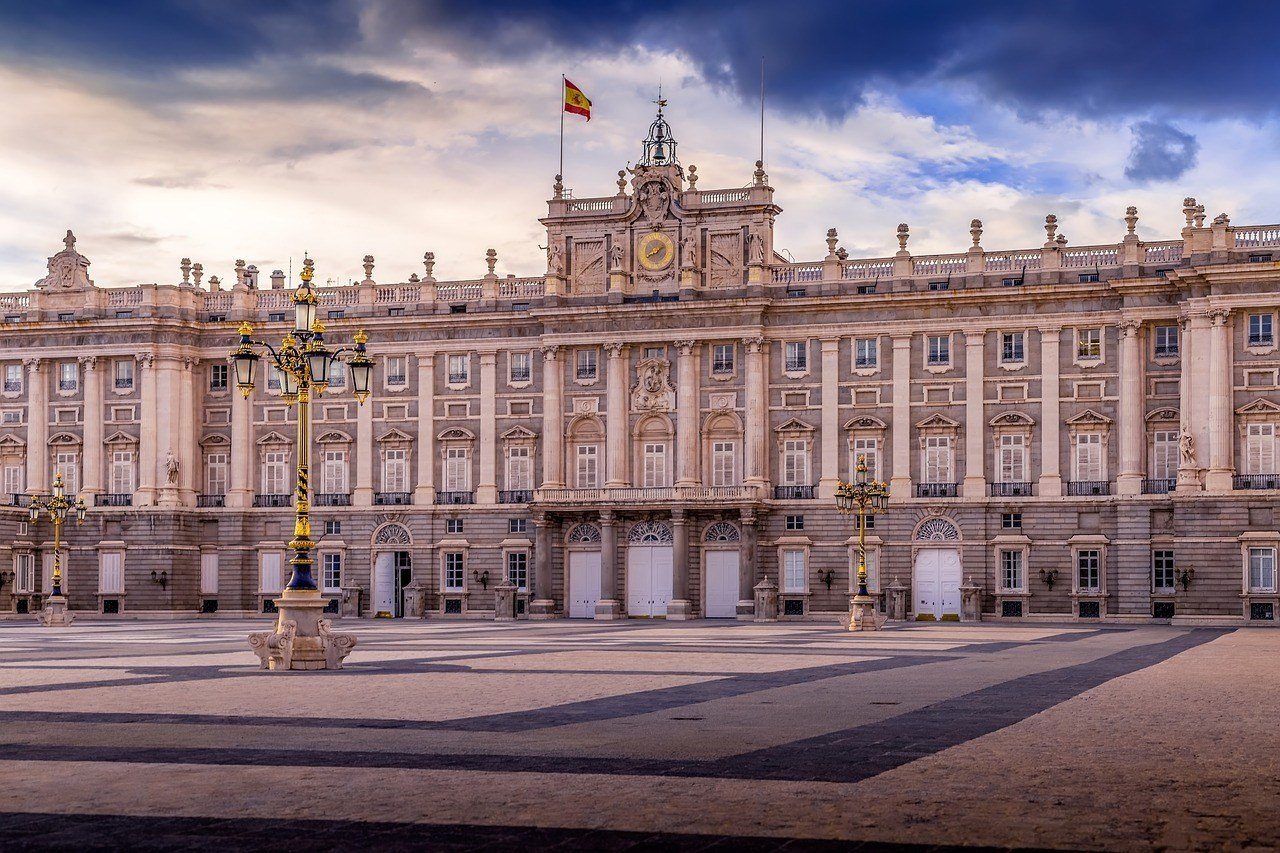 Although the official residence of the Spanish Royal family, the Royal Palace in Madrid does not house the family, and is only used for state ceremonies. As a popular point of cultural interest in Madrid, the beautiful palace is best experienced by exploring the interior.
A ticket inside, which can vary in cost from €2 – €14 (USD $2 – USD $16), can give you access to walk through Spanish history as it was lived by royalty!
#3 – National Archeological Museum
Spain's rich history is beautifully captured in the National Archeological Museum that features Iberian treasures that are as old as 2,500 years!
Sharing its building with the National Library, the museum houses a wide collection of pieces from the Iberian Peninsula from the time of pre-history to early modern-age! The neo-classical building is a must-visit for those with a passionate interest in history, so make sure that you add it to your Madrid itinerary!
#4 – Gran Vía
If strolling the European streets and shopping is more your interest, then a visit to Gran Vía should leave you significantly satisfied. Known as the center of Madrid's shopping, entertainment and culture scene, Gran Vía has a vibrant atmosphere.
The fun doesn't stop when the sun goes down, and a visit to the area at night will reveal love-struck couples roaming the streets, and people popping in and out of cinemas and theatres!
IN A RUSH? THIS IS OUR FAVORITE HOSTEL IN MADRID!
#5 – Churros at San Ginés
You have not lived until you have tasted Spanish hot chocolate – which is literally decadent chocolate melted into a cup! The best way to enjoy this luxurious treat is to order a side of deep-fried churros to perfectly complete the experience.
If you're looking to enjoy this experience authentically, then Chocolatería San Ginés is one of the most iconic places to indulge in this sweet delight – they have been serving churros since the 19th century!
#6 – Puerto del Sol
Puerta del Sol is a public square and the busiest part of Madrid! The square features various landmarks such as El Oso y el Modro?o (statue of the Bear and the Strawberry Tree), Real Casa del Correos (House of the Post Office) and the famous clock associated with the eating of twelve grapes.
Puerto del Sol is a very popular meeting place, and a lot of working tours start at this point.
#7 – Plaza Mayor
The glorious Renaissance Square was laid out in the early 1600s and is surrounded by magnificent historical buildings. Leading out to nine different streets in Madrid, Plaza Mayor is a great place to marvel at the beauty of the city while enjoying a finely brewed coffee.
Take note that cafes in the area are fairly pricey due to the location of the Plaza and the beautiful surroundings – but it's a small price to pay for the captivating experience!
#8 – Círculo de Bellas Artes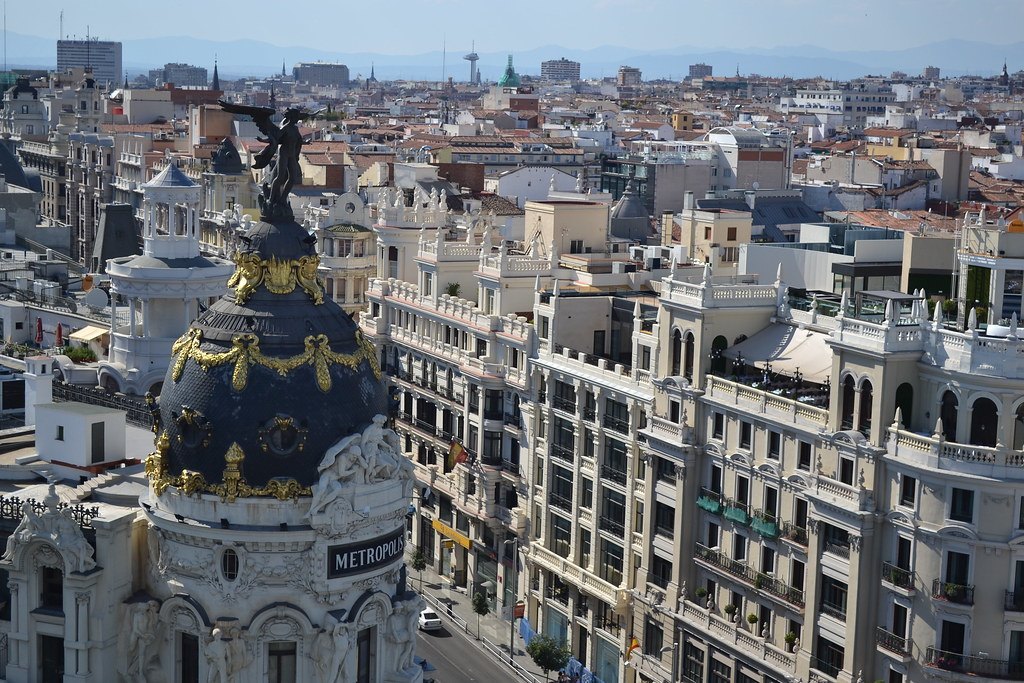 Known in English as the 'Fine Arts Circle', Círculo de Bellas Artes offers travelers one of the best views in Madrid! The building itself is integral to the cultural story of Madrid as it offers a plethora of concerts, exhibitions, and plays.
Located in Centro Madrid, take the lift of the building to the 7th floor and prepare to be blown away by one of the most incredible views you have ever seen!
#9 – Cerro del Tío Pío
For another breathtaking view spot, make your way to Cerro del Tío Pío, a park that offers one of the most outstanding views of Madrid! The hilly landscape is one of the best places in Madrid to watch the sun go down.
Be aware that during sunset, the hill can get crowded as crowds of people make their way to the park to enjoy the panoramic view of the city at sunset.
#10 – La Tabacalera
Located in an old tobacco factory, La Tabacalera is one of Madrid's wonderful hidden gems. Found in arty Lavapiés, La Tabacalera is an alternative, self-managed cultural center where you can find the best of the city's urban art!
Known as a space to both showcase powerful art pieces, as well as comment on current issues, the factory brings together social collectives to inspire free culture. There are regularly open exhibitions and talks at La Tabacalera!
Insider tip: All of these things to see and you're not sure where to start? We've got the right solution for you! This guided tour will take you to the unique hot spots of the city. Start the tour at the Royal Palace before the general public is allowed to enter. Then get a detailed and interesting tour through the streets of Madrid and the local market. Afterwards, you can enjoy delicious tapas while tasting some wine, and to end the tour on a 360° view rooftop terrace, your guide will point out the best parts of the city, so you can plan where to go next.
Is This the Best Daypack EVER???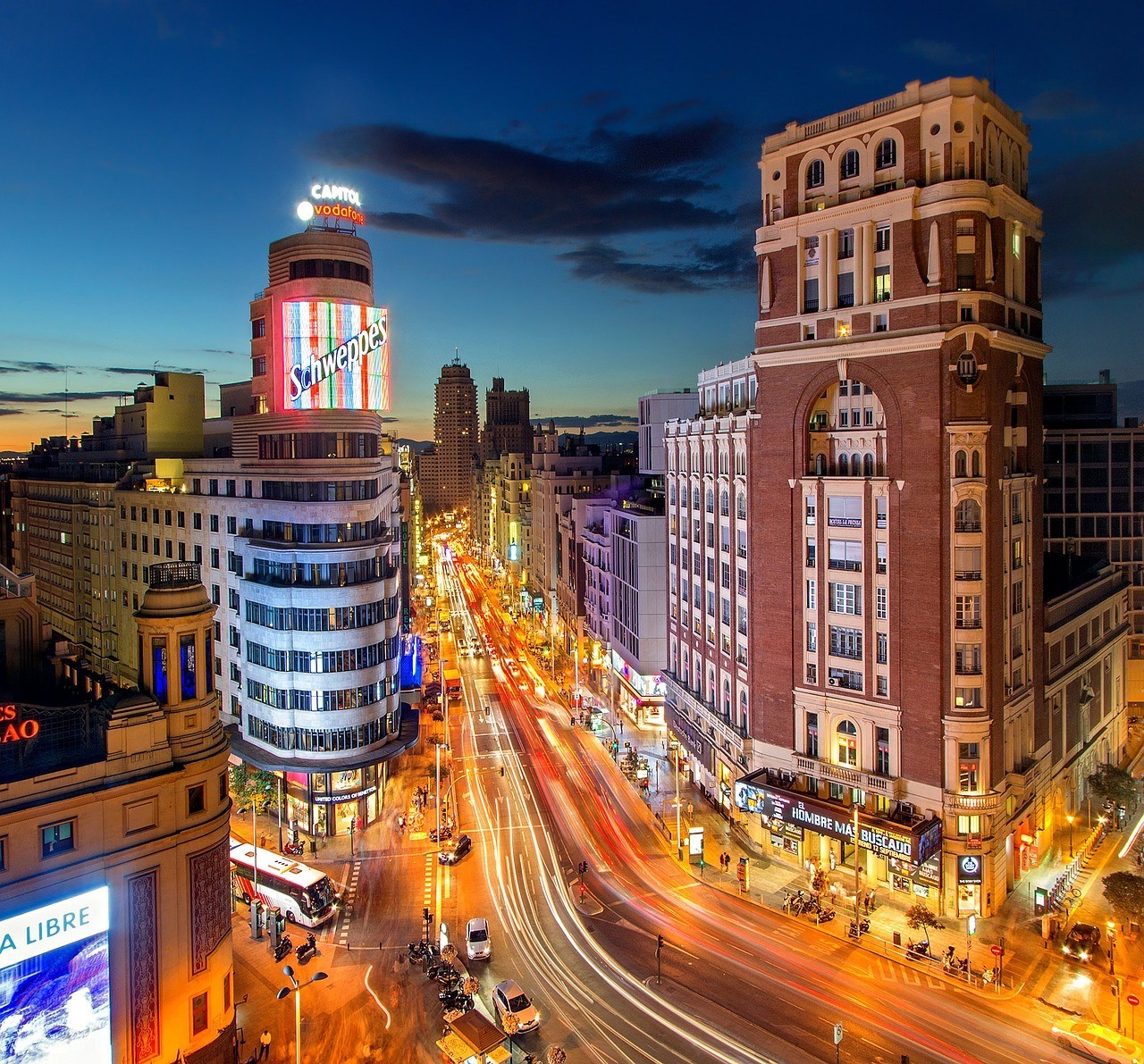 With all of your energy and thoughts focused on the exciting and enriching things to do in Madrid, it can be easy to look over some important aspects before visiting the city. Hopefully, the below information helps to clear up some of these questions.
Don't Forget Your Madrid Travel Insurance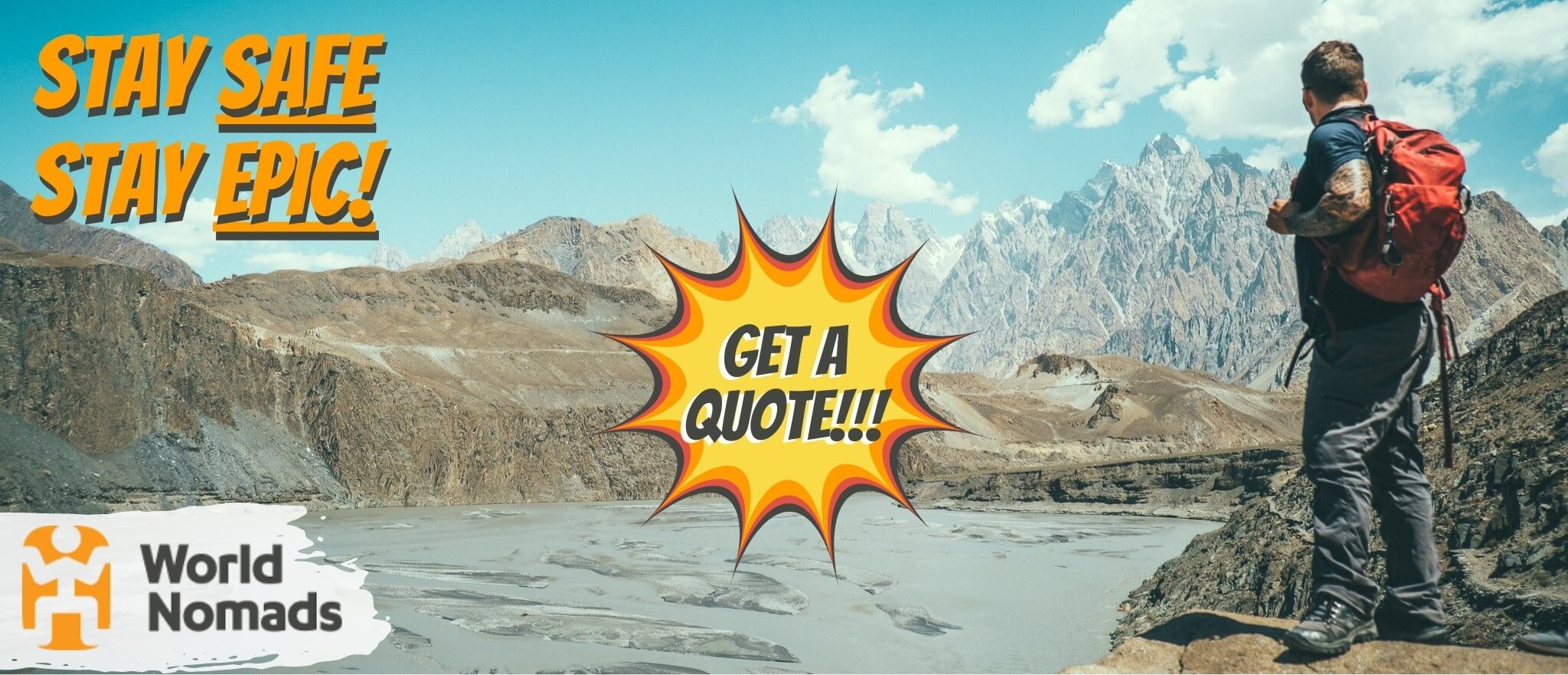 World Nomads' mission is to support and encourage travellers to explore their boundaries. They offer simple & flexible travel insurance, and safety advice to help you travel confidently.
They've been doing it since 2002 – protecting, connecting, and inspiring independent travellers just like you.
Get a quote below or read our in-depth review!
World Nomads provides travel insurance for travelers in over 100 countries. As an affiliate, we receive a fee when you get a quote from World Nomads using this link. We do not represent World Nomads. This is information only and not a recommendation to buy travel insurance.
Final Thoughts on a Great Weekend in Madrid
Madrid is one of Europe's most popular travel destinations for good reason! The city is teeming with life and activity, filled to the brim with historical and cultural influences, and showcases some of the finest Spanish cuisine.
These tips and suggestions should set you on the path for an epic weekend in Madrid, and map out a course to hit all of the top spots! Remember, that each journey is unique and in a city as vibrant as Madrid, you will no doubt come across a few secret gems of your own! If you plan to travel to Madrid, keep an open mind and embrace all that the city has to offer!
---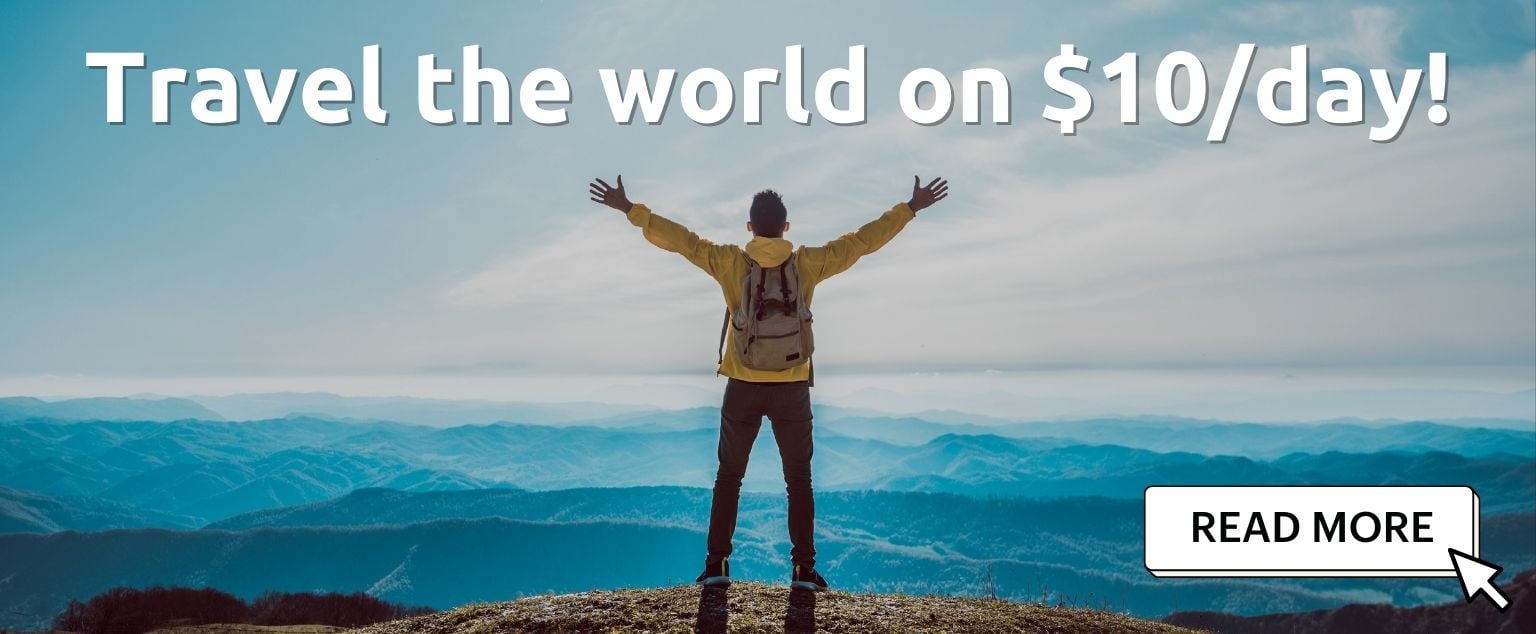 And for transparency's sake, please know that some of the links in our content are affiliate links. That means that if you book your accommodation, buy your gear, or sort your insurance through our link, we earn a small commission (at no extra cost to you). That said, we only link to the gear we trust and never recommend services we don't believe are up to scratch. Again, thank you!