Famous for flamenco dancing and a renowned food scene, Seville is one of the most popular backpacking destinations in Spain, and Europe as a whole.
But cities like Seville can be expensive, and if you aren't careful, you can easily blow your budget!
This is exactly why we wrote this insider guide to the 20 best hostels in Seville.
Written for travelers, by travelers, this list of the 20 best hostels in Seville was written with two things in mind.
Save you money
Get you booked at the hostel that best suits your travel style
All of the hostels on this list are well reviewed properties that will help save you money. Keep an eye out for freebies like wifi, towels, and breakfast – as these small things add up quickly!
Then, be sure to keep an eye out for how we organized the list. We designed this in a way to make it as easy as possible to find the hostel that best suits your style. So whether you've come to Seville to party, get some work done, or just find a cheap bed – our ultimate list of the best hostels in Seville has got you covered.
Save 15% on Hostels in Seville
Hostelword is running an EPIC promotion for 2021 – it's deals left right and centre! And we all know how broke backpackers feel about those delicious savings.
Save yourself 15-20% if you book Hostel One Catedral or Hostel One Centro today!
Quick answer: The Best Hostels in Seville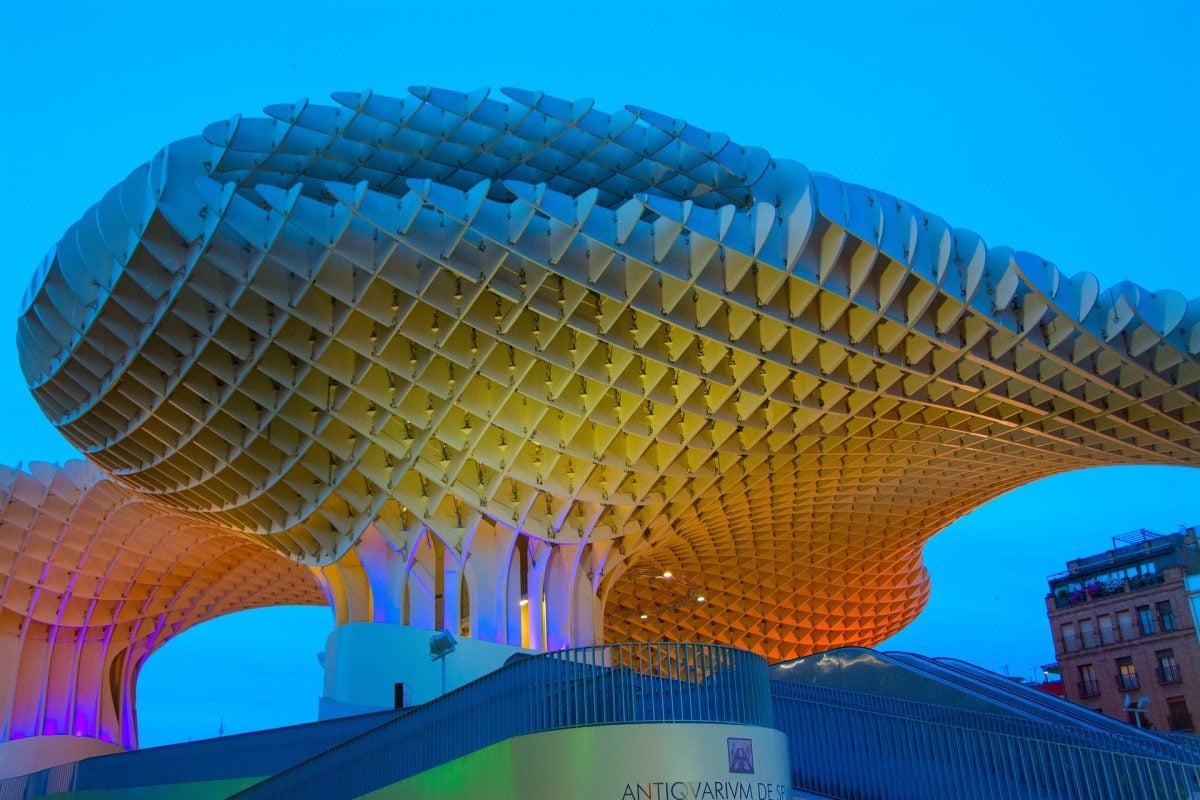 The 20 Best Hostels in Seville
Whether you want to work, rest, or play, Seville has hostels to suit all types of traveller. From the best hostel in Seville for solo travellers and the best party hostel in Seville to the top hostel for digital nomads in Seville and the best cheap backpacker hostel in Seville, our list has got your back.

Do You Want to Travel FOREVER??
Pop your email in below to get a FREE copy of 'How to Travel the World on $10 a Day!'.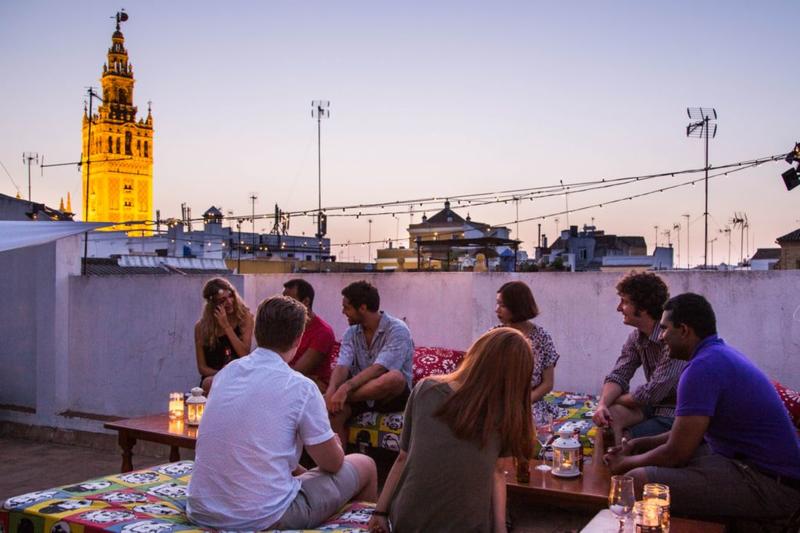 $$$
Free Food
Bike Hire
Laundry Facilities
Hostel One Catedral may be a bit pricier than other Seville youth hostels, but the terrific freebies and the brilliant location in Santa Cruz make this our pick for the best overall hostel in Seville in 2020. While there may be no free breakfast as such, you can take the edge of your morning hunger with a morning snack and a cup of coffee. Join a free walking tour or head out independently with a hired bicycle or by foot. Tuck into a free dinner each evening and trade travelling tales with your fellow travellers—veggie options are available. Then, it's time to head out on a free bar hop! When it's time to sleep, the pod-style beds, complete with privacy curtain, light, and power outlet, will help you to sink into a deep slumber in no time. Other conveniences include laundry facilities, free Wi-Fi, a shared kitchen, and luggage storage. And, everywhere is decorated in a beautiful traditional style. If you can afford it, this hostel rocks.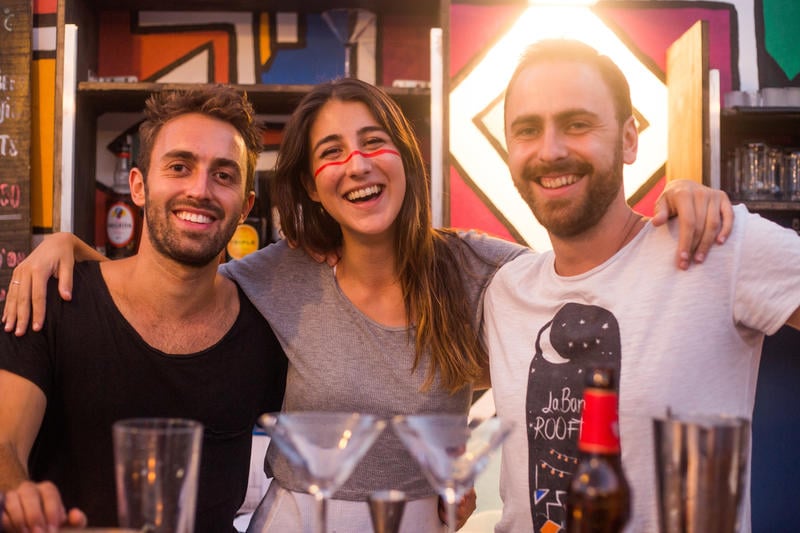 $$$
Free Breakfast
Laundry Facilities
Tour Desk
A popular Seville hostel, the award-winning La Banda Rooftop Hostel is loaded with top-notch facilities and is found in a central location, great for both getting out and exploring Seville and taking some time for some TLC and to chill out. The wide range of activities, including free walking tours, bar crawls, and flamenco nights, along with the sociable and youthful vibe, make this the best hostel for solo travellers in Seville. Relax with new pals in the cool roof garden or the awesome lounge, complete with free Wi-Fi, free-to-use computers, and board games, and share meals in the spacious kitchen. There's a tour desk, laundry facilities, and bike hire too, and breakfast is free every morning.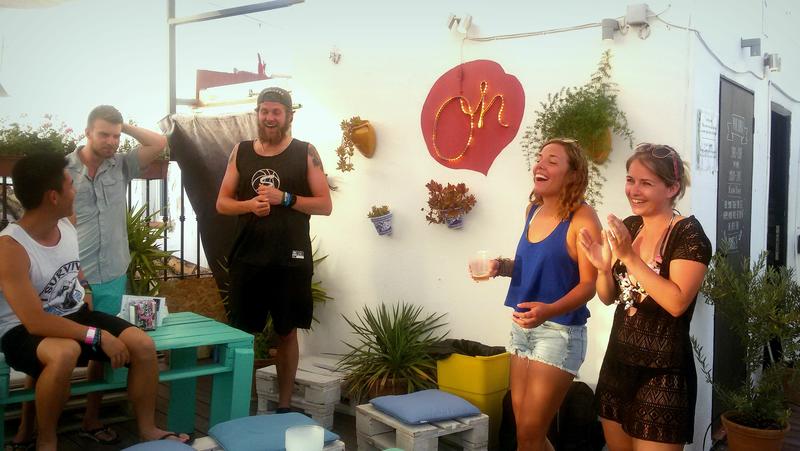 $$
Café-Bar
Swimming Pool
Tour Desk
The best party hostel in Seville, the youthful and lively Oasis Backpackers' Palace Sevilla offers heaps of fun and frolics. Get your glad rags on before heading to the roof terrace bar for cocktails ahead of a night out on the tiles. Or, spend the whole night in the bar—live music, BBQs, and other events are enough to spice up any night. Pub crawls and hopping between tapas bars often go down a treat. Although not included in the price, breakfast is available to buy each morning. Take a dip in the pool to feel fully refreshed and energised for a day exploring Seville. Join a free walking tour, book a sightseeing trip, or head out independently to discover the best of Seville. If you want to take it easy, there are loads of things to do without stepping foot outside, from language classes and cooking lessons to chilling in the common room and sunbathing on the terrace.
$$
Bar-Café
Laundry Facilities
Luggage Storage
A sociable and eco-friendly youth hostel in Seville city centre, located close to the bus station and many major sights, Black Swan Hostel Sevilla is a top place to meet heaps of new people and have bags of fun. The free-to-use computers and free Wi-Fi make this the best hostel for digital nomads in Seville too, especially people who like to strike a healthy balance between work and play. There are private rooms for two and four as well as mixed and female-only dorms, and all bathrooms are single sex. While you can whip up a feast in the kitchen, the free breakfast and free dinner let you take it super easy at mealtimes. (Yes! Two lots of free food!) There are varied activities to join in with or you can unwind on the roof terrace, in the courtyard, or in the spacious common area.
Best Cheap Hostel in Seville – Arc House Sevilla
$
Laundry Facilities
Luggage Storage
Housekeeping
The low prices at Arc House Sevilla make this the best cheap hostel in Seville. Affordability doesn't mean that it's shoddy though—the building is filled with traditional charms and there are indoor and outdoor shared spaces where you can relax. The ten-bed dorms are spacious and all guests have a locker. Bathrooms are single sex. Take care of the essentials with the laundry facilities and save costs by cooking your own meals in the kitchen.
Arc House Sevilla is one of our favourites in Seville but they're not taking guests right now. We're not sure if they're closed for good but we hope they'll come back soon.
Is This the Best Backpack EVER???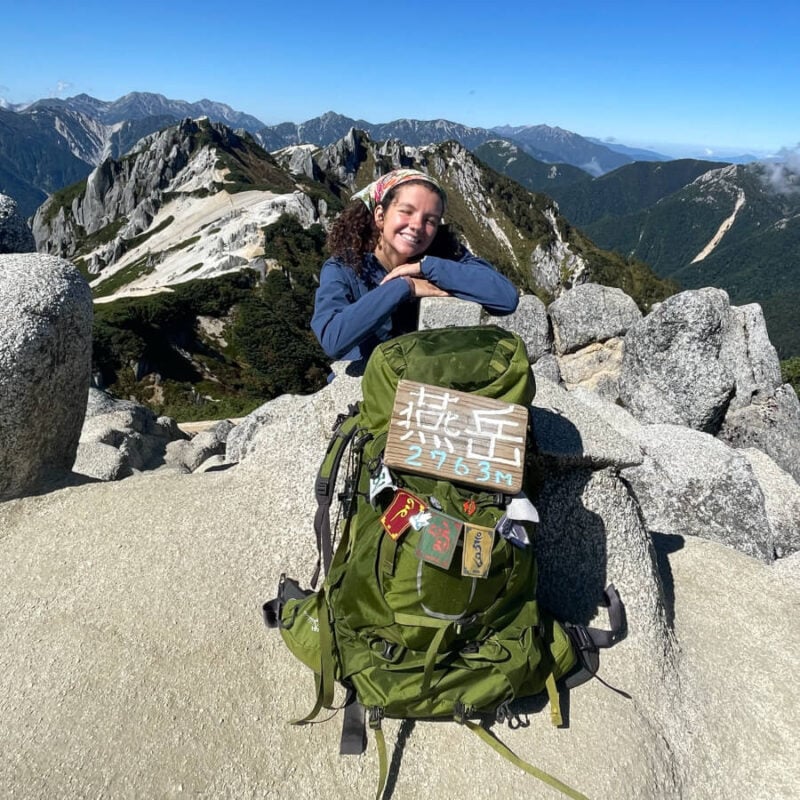 Best Hostel for Couples in Seville – Cathedral House Sevilla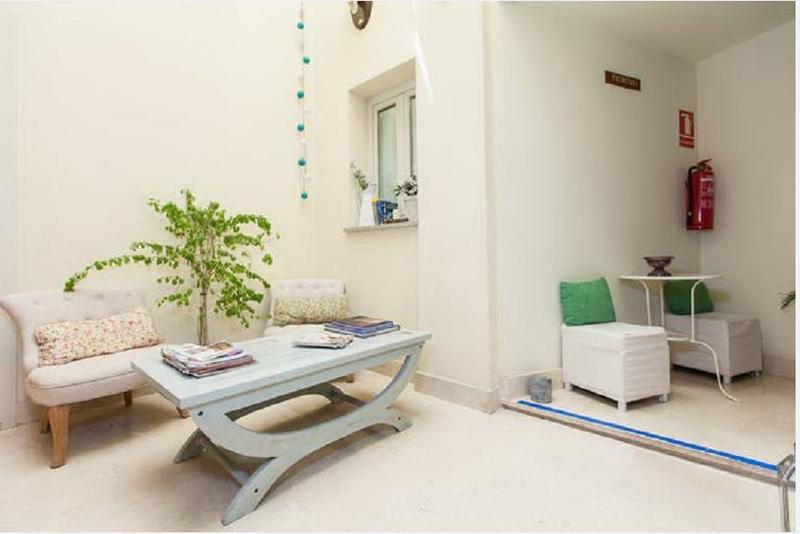 $$$
Café
Bike Hire
Tour Desk
Cathedral House Sevilla is the best hostel for couples in Seville. The intimate vibe, friendly members of staff, cute double rooms, and central location make it ideal for romance and explorations. There are loads of bars, pubs, clubs, and shops almost right on the doorstep, and guests can make full use of the homey kitchen to cook their favourite dishes. There's a shared lounge where you can chat with other guests and tours can easily be booked onsite. Alternatively, rent a bike to discover Seville's highlights. Wi-Fi is free.
Cathedral House Sevilla is one of our favourites in Seville but they're not taking guests right now. We're not sure if they're closed for good but we hope they'll come back soon.
More of the Best Hostels in Seville
And, to really make sure that you check-in to somewhere perfect, here are 14 more top hostels in Seville: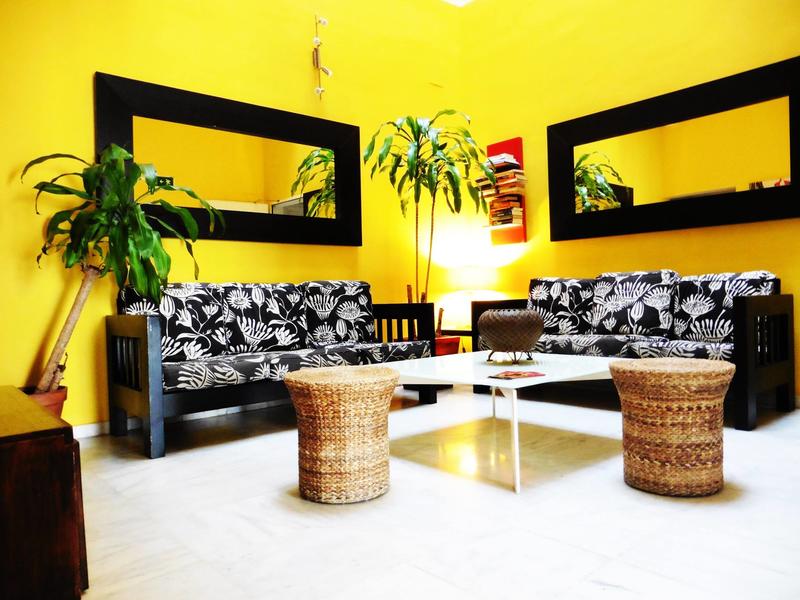 $$$
Café
Key Card Access
Luggage Storage
Housed within a traditional Seville home, Samay Hostel Sevilla is right in the action, with many tapas bars, flamenco joints, and historic streets right outside. Grab a free city map to help you explore. All rooms are en-suite—lesser chance of morning queues!—and there's a choice of dorms for four or six or privates for three or four. The sunny terrace is a huge plus point, providing an outdoor space where you can socialise, relax, and admire the views. There's also an indoor lounge and kitchen at this Seville backpackers hostel.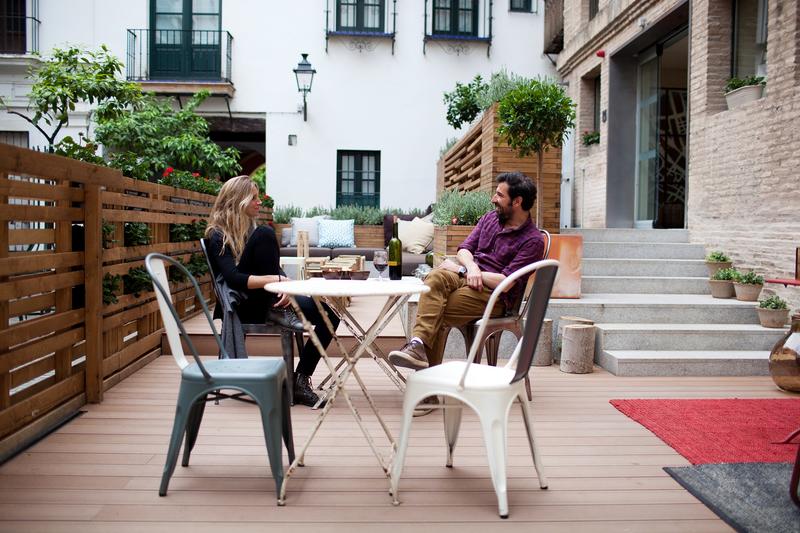 $$
Restaurant-Bar
Elevator
Laundry Facilities
Nestled near the cathedral, Toc Hostel Sevilla is a friendly home from home recommended hostel in Seville with staff members who are always ready to offer tips and trips for really getting the most from your break in Seville. Sleek and stylish, security is all but guaranteed with the fingertip access keys, round-the-clock reception, and CCTV. There are lockers in the bright and airy dorm rooms. Wanna take it easy? Check out the cosy movie room or the terrace. Free Wi-Fi keeps you connected and hairdryers help you look your best for your Seville selfies.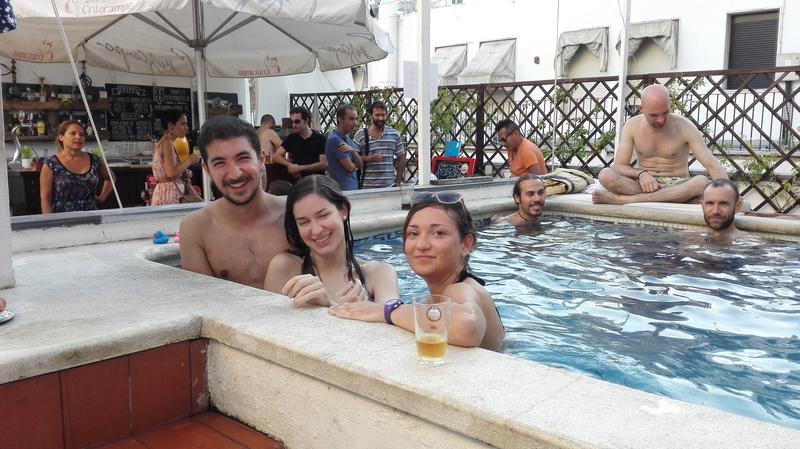 $$
Bar
Swimming Pool
Laundry Facilities
Organised events, like tapas nights, bar crawls, and flamenco shows, help you meet other people and experience local culture in Seville, while the excellent facilities at Oasis Backpackers' Hostel Sevilla provide plenty of comfort. A great youth hostel in Seville with a lively vibe, the roof terrace, with a small swimming pool, sunbathing area, and BBQ, is a top place to bask in the sunshine, and the bar is often lively. You can tuck into tasty home-cooked meals each night for a low cost or show off your own culinary skills in the shared kitchen.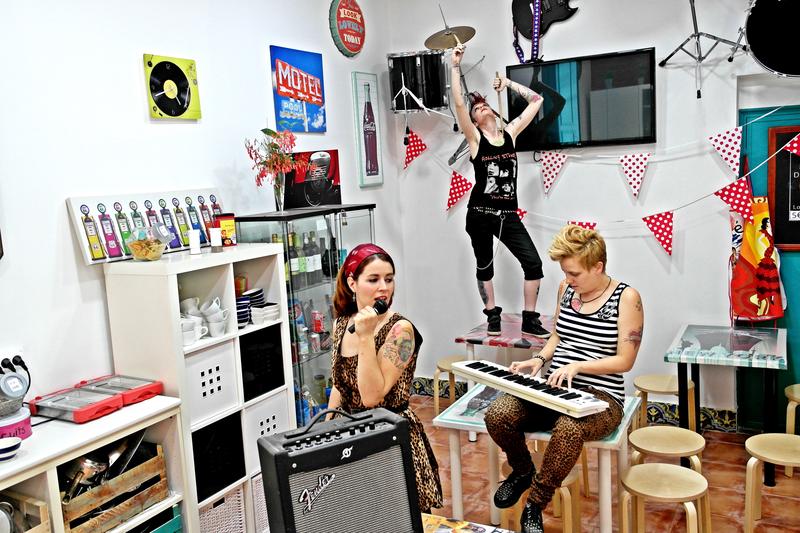 $$
Café
Laundry Facilities
Lockers
One of the coolest hostels in Seville, the arty vibes in Sevilla Kitsch Hostel Art are strong. Find your creative muse and tap into your artistic soul as you admire the interesting artwork around the funky hostel. In a central location, windows offer stunning city views. There's a pleasant terrace, a kitchen, and a TV lounge with guitars, and freebies include all-day tea and coffee, Wi-Fi, maps, and vibrant conversation. Rooms are spacious and there are lockers to keep your things safe.
$$
Free Breakfast
Bar-Café
Tour Desk
Feel the spirit of flamenco with a stay at La Flamenka Hostel. Located close to Barrio de Triana, a place where flamenco thrives, it's in an ideal spot for getting around Seville centre. Start each day with a free breakfast and enjoy the homey atmosphere provided by the welcoming hosts at this top hostel in Seville. There are dorms and private rooms, along with single-sex bathrooms, a kitchen, a TV room, and terraces.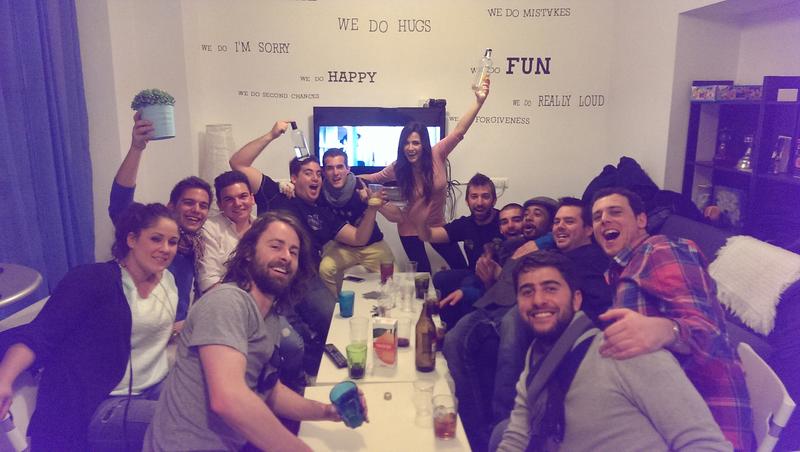 $$
Free Breakfast
Café-Bar
Luggage Storage
The Spot Central Hostel is a terrific base for experiencing the captivating flavour of Seville, close to flamenco clubs, tapas bars, major attractions, and other cool places. Free walking tours help you to become familiar with the city and the sunny terrace and comfy lounge, complete with books and a TV, help you to get to know other travellers. Bold splashes of colour add even more life to this Seville backpackers hostel and the shared meals are always a good laugh. You don't need to worry about finding a Seville hostel near the airport when you stay here either, as it's easy to arrange a shuttle.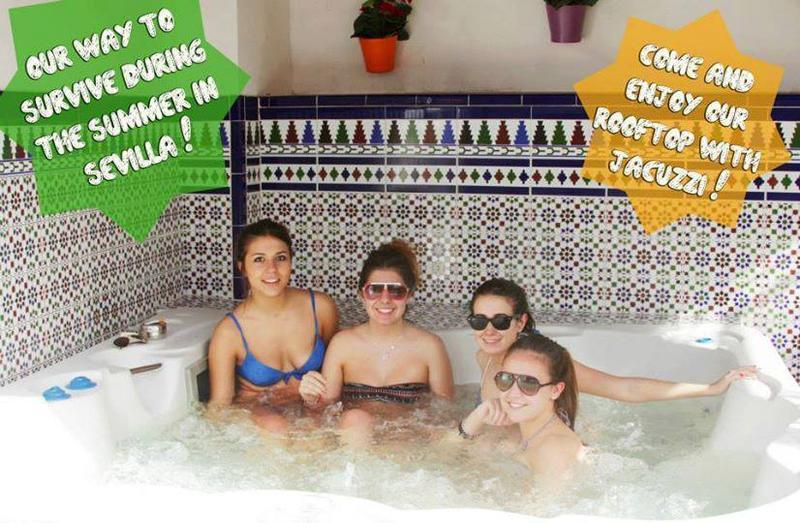 $
Free Breakfast
Café
Laundry Facilities
Triana Backpackers is a terrific base and one of the budget hostels in Seville. Breakfast is included in the price helping to cut costs further. Wi-Fi is free too and there's a communal kitchen. You'll also have a gorgeous rooftop terrace where you can sunbathe in peace, or perhaps hop into the Jacuzzi or swing in a hammock for some relaxation. And, the lounge offers you plenty of chances to meet other backpackers and trade travelling tales.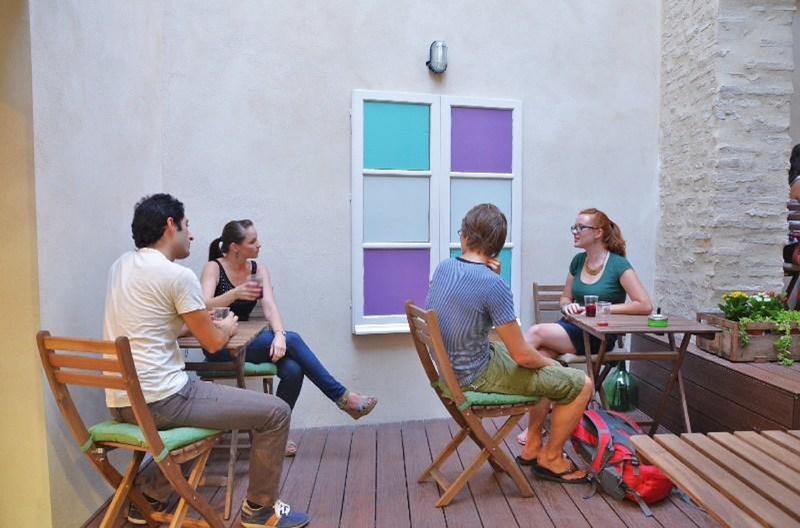 $$
Bar
Bike Hire
Laundry Facilities
A brilliant Seville backpackers hostel for groups of friends, solo explorers, and couples, The Nomad Hostel is a magnet for free spirits and outgoing souls. Located close to the cathedral, the historic home combines traditional features with modern comforts. There's a well-equipped kitchen if you want to feed yourself, or you can order food and drinks from the rooftop bar. There's a lounge as well as a courtyard, and the friendly staff members arrange an array of events to keep things interesting.
$$$
Tour Desk
Bike Parking
Luggage Storage
A place ran by backpackers for backpackers, Sevilla Hostel One Centro is a friendly pad with heaps of cool freebies and great facilities for a truly outstanding stay in Seville. The free morning snack might be appealing, but the free community dinners each evening are out of this world! Veggie options are available, so no fears of missing out. Just don't forget to lend a hand with the washing up afterwards. There are free tours and bar crawls to get you out and about experiencing Seville's splendour, and there are heaps of spaces to unwind without stepping out of the door too. Light, bright, airy, and colourful, this top hostel in Seville boasts a roof terrace, a patio, a lounge, and a kitchen, and dorm beds all have curtains to protect your modesty.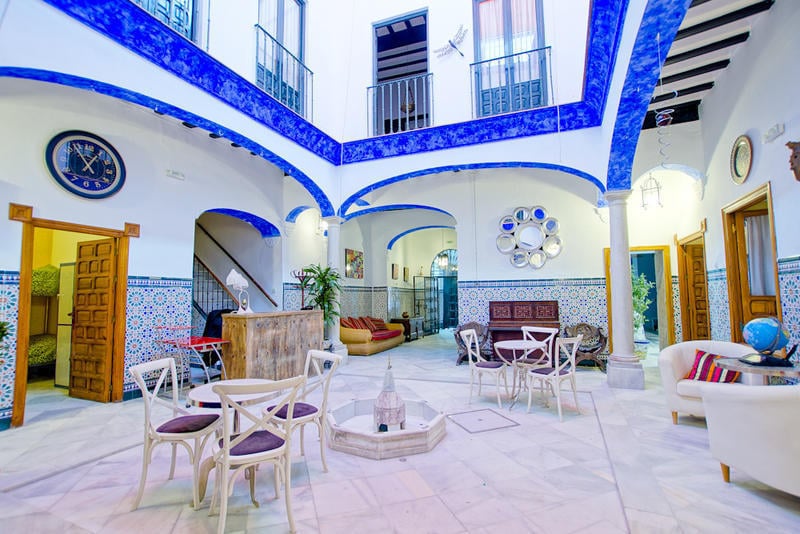 A beautiful and recommended hostel in Seville with shades of bright blue and stunning tile work, Trotamundos Hostel is a welcoming Seville base. A top place to sleep, relax, and make new pals, there are both mixed and female-only dorms with lockers and plenty of space. Bond over a board game in the interior courtyard, surf the free Wi-Fi, and show off your cooking skills in the kitchen. Extra pluses? Tour-booking services, bicycle hire, free Wi-Fi, and a café.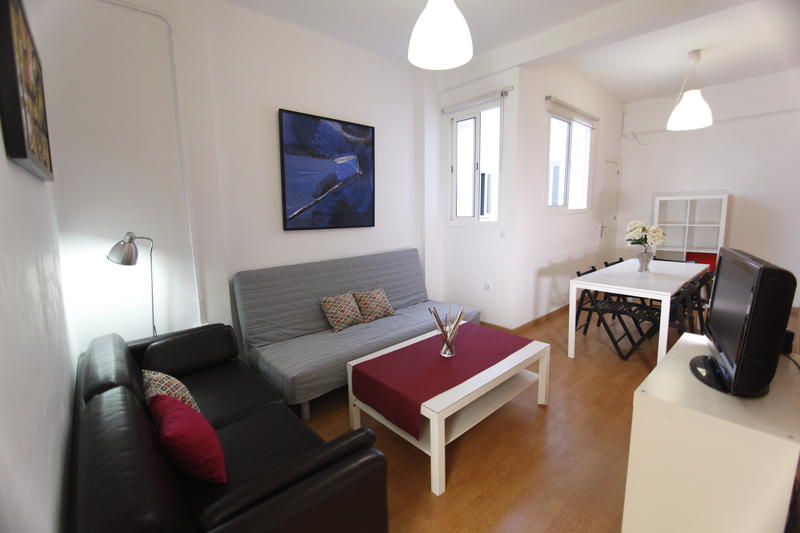 $
Bar-Café
Laundry Facilities
Jobs Board
If you're the kind of traveller who just can't sit still, you'll love staying at Sevilla Dream Hostel. With ping pong, a PlayStation, free tours by both day and by night, and bike hire, there's no reason to sit still when you're itching to be on the go. Get a caffeine fix with the free tea and coffee to give you even more of a boost. If you do want to take it easy, no worries—there's a TV room, a book exchange, a bar, and a relaxation area with free-to-use computers too.
Babel Hostel Sevilla
$
Café
Book Exchange
Games Room
A welcoming and cheap youth hostel in Seville, Babel Hostel Sevilla can be found in Seville city centre, close to plenty of terrific entertainment options and sights. Enjoy a warm welcome when you check into one of the dorms or private rooms, some of which have their own balcony. The traditional house is full of charm, with colourful tiles on the walls and an inner patio where you can lounge around and meet others. A TV room, kitchen, and sunny terrace add to the appeal.
Babel Hostel Sevilla is one of our favourites in Seville but they're not taking guests right now. We're not sure if they're closed for good but we hope they'll come back soon.
Sevilla Inn Backpackers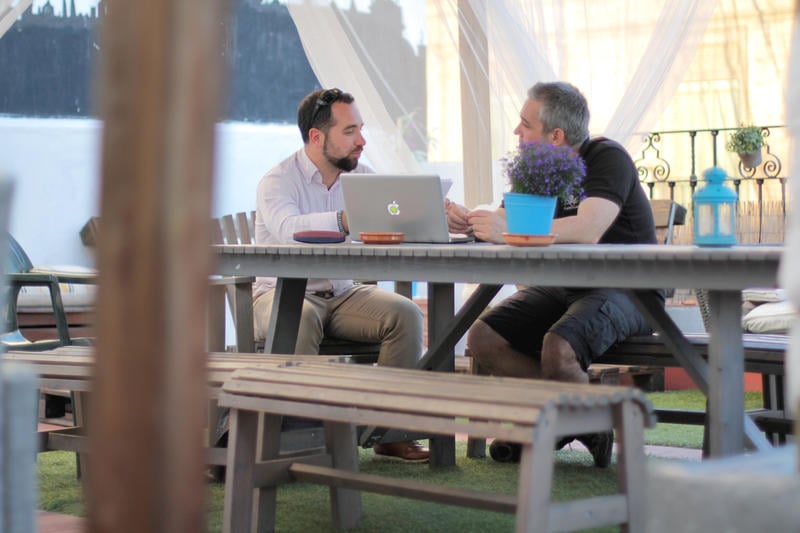 $
Bar
Games Room
Laundry Facilities
Not only is Sevilla Inn Backpackers a cheap Seville hostel but it also has a jobs board for people who are planning on sticking around for longer and making some money on the road. The free Wi-Fi helps you to stay connected and cast the job net further, and you can make sure you look on form for any interviews thanks to the laundry facilities. Immerse yourself in the Spanish life with paella nights and flamenco shows, blending culture, fun, and the chance to meet new people. This recommended hostel in Seville also has great common areas, including a kitchen, lounge, and terrace.
Sevilla Inn Backpackers is one of our favourites in Seville but they're not taking guests right now. We're not sure if they're closed for good but we hope they'll come back soon.
Lemon Garden Hostel Sevilla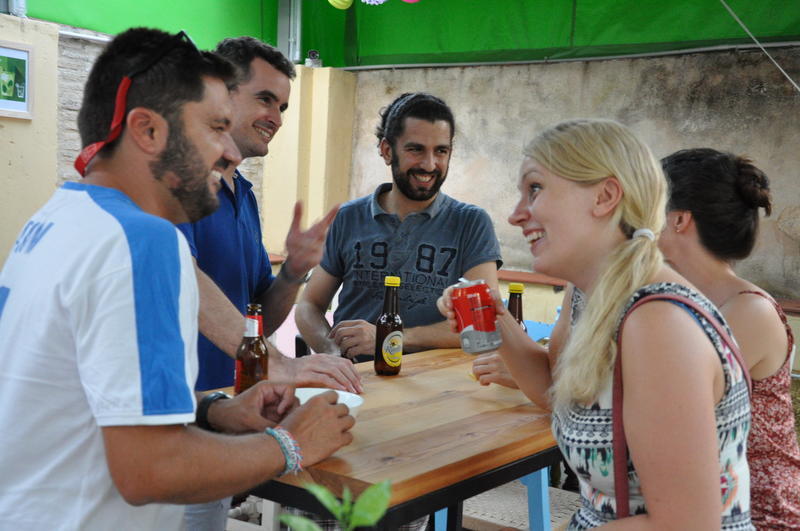 $$
Bar
Swimming Pool
Tour Desk
A chilled-out and laid-back top hostel in Seville, Lemon Garden Hostel Sevilla is a great place for social butterflies who love meeting new faces on their travels. Communal meals, free tours, and bar crawls are just a few ways that you can have a great time, and the onsite bar and swimming pool are perfect for chilling and chatting. The friendly staff members help to make this such a popular Seville hostel, trying their best to ensure you have a wicked stay to remember.
Lemon Garden Hostel Sevilla is one of our favourites in Seville but they're not taking guests right now. We're not sure if they're closed for good but we hope they'll come back soon.

Our GREATEST Travel Secrets…
Pop your email here & get the original Broke Backpacker Bible for FREE.
What to Pack for your Seville Hostel
Pants, socks, underwear, soap?! Take it from us, packing for a hostel stay is not always quite as straight forward as it seems. Working out what to bring and what to leave at home is an art we have perfected over many years.
Check out our definitive Hostel Packing list for our top packing tips!
Why you should travel to Seville
Seville is a popular city on the backpacker map for a reason – it's amazing.
But don't let Seville blow your budget! With the help of this guide you'll know which of the best hostels in Seville can save you the most money and fit your travel needs. Then, you can book quickly and stress free, and enjoy this one of a kind city!
And just in case – if you can't decide on which of the best hostels in Seville to book, go with Hostel One Catedral. It's location, high reviews and amenities = awesome.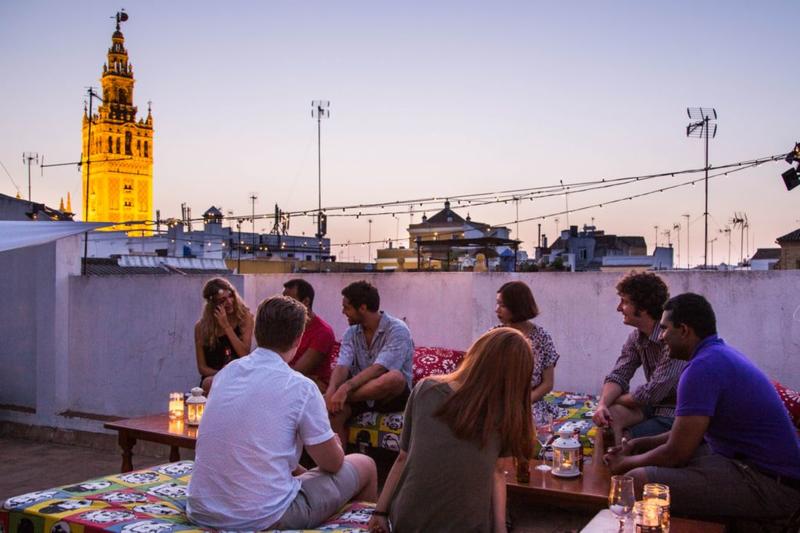 FAQ about Hostels in Seville
Here are some questions backpackers ask about hostels in Seville.
Travel Safety Tips for Seville
ALWAYS sort out your backpacker insurance before your trip. There's plenty to choose from in that department, but a good place to start is Safety Wing.
They offer month-to-month payments, no lock-in contracts, and require absolutely no itineraries: that's the exact kind of insurance long-term travellers and digital nomads need.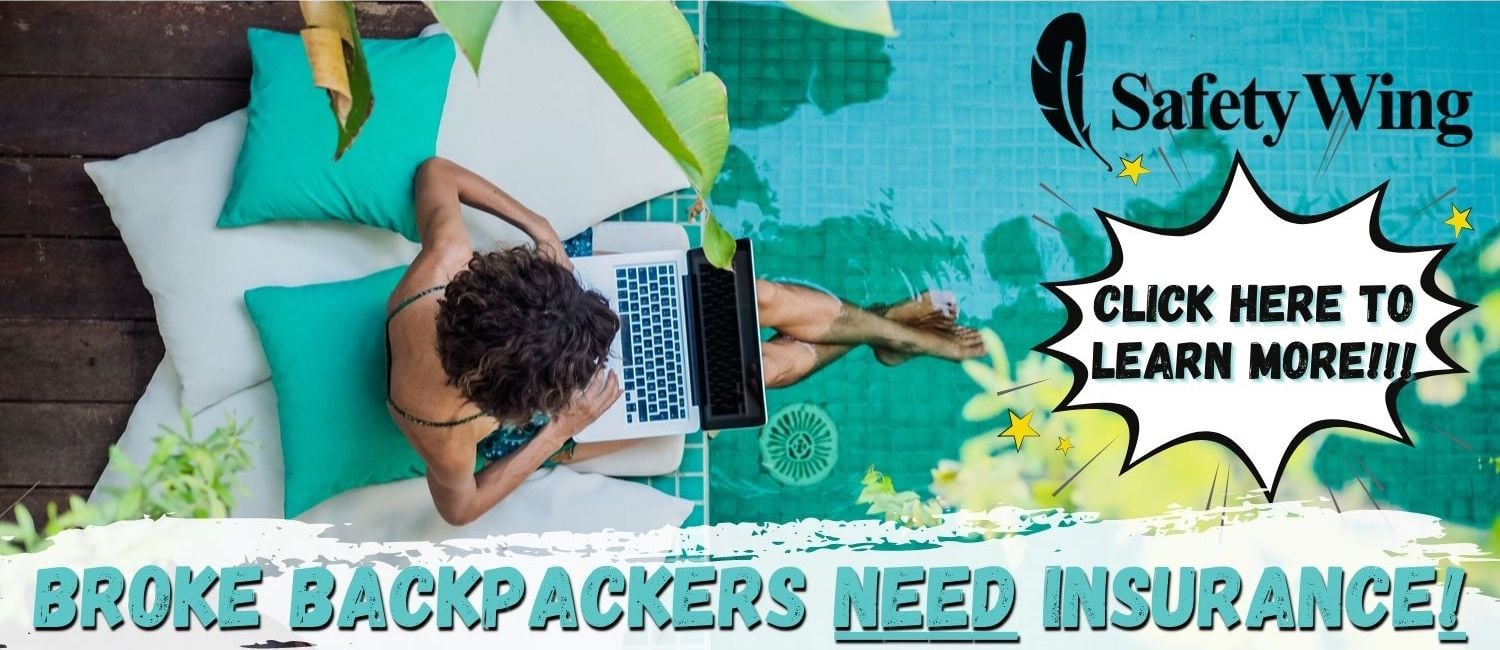 SafetyWing is cheap, easy, and admin-free: just sign up lickety-split so you can get back to it!
Click the button below to learn more about SafetyWing's setup or read our insider review for the full tasty scoop.
More Epic Hostels in Spain and Europe
Hopefully by now you've found the perfect hostel for your upcoming trip to Seville.
Planning an epic trip all across Spain or even Europe itself?
Don't worry – we've got you covered!
For more cool hostel guides around Europe, check out:
Over to you
By now I hope our epic guide to the best hostels in Seville has helped you choose the perfect hostel for your adventure!
If you think we've missed anything or have any further thoughts, hit us up in the comments!
---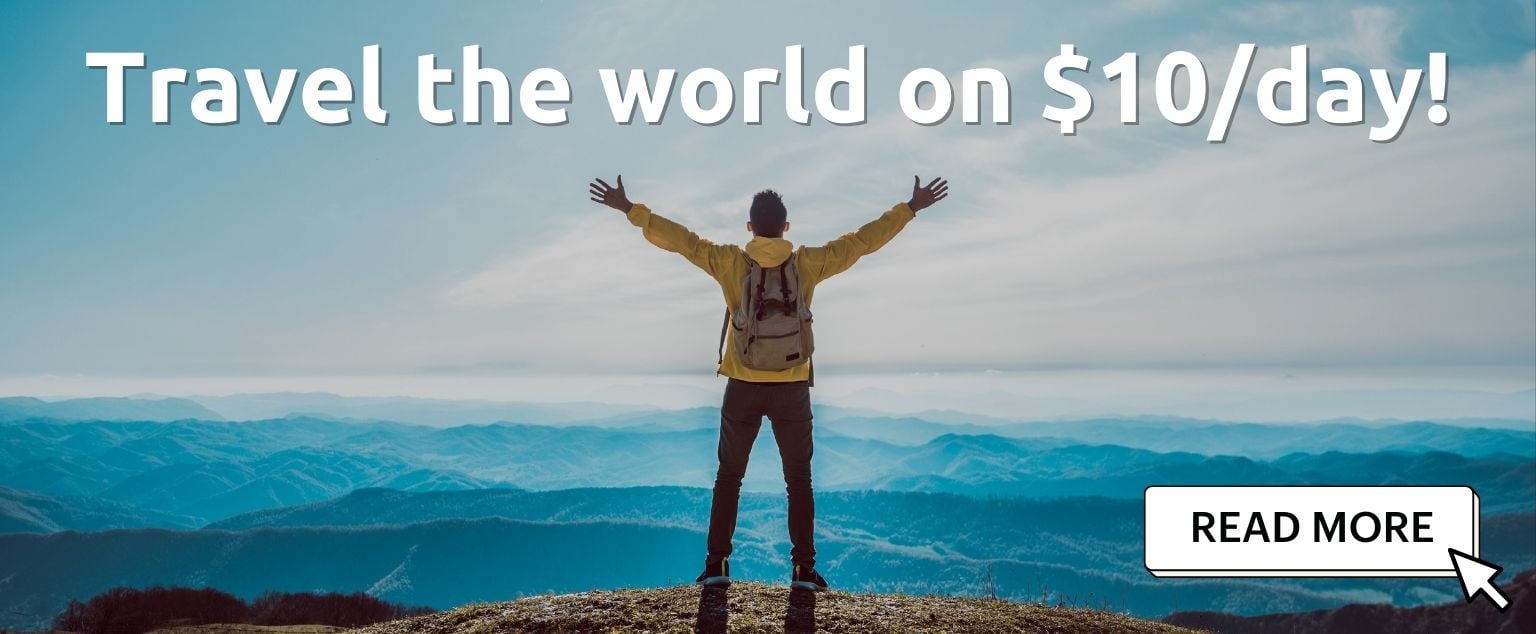 And for transparency's sake, please know that some of the links in our content are affiliate links. That means that if you book your accommodation, buy your gear, or sort your insurance through our link, we earn a small commission (at no extra cost to you). That said, we only link to the gear we trust and never recommend services we don't believe are up to scratch. Again, thank you!