Water bottles are meant to accompany you on the trailhead, at the office, and along your travels. The last thing anyone wants is luke-warm coffee in the cold, or piping hot water while out in the beating sun.
I have tested many water bottles throughout my travels, work commute, and outdoor-driven lifestyle, and this post will cover the best insulated water bottles for every type of adventure.
They're not only popular for thermoregulation but their durability too, as they can handle quite a bit of abuse without cracking or breaking. Moreover, stainless steel lasts longer, and you're less likely to be exposed to BPA or other chemicals found in plastic.
What are the top insulated water bottles? Which one should you buy? Do you opt for the heavy weight option with the best insulated 64 oz water bottle or do you pick the lightest or most affordable number?
Quick Answers – What are the Best Insulated Water Bottle Brands?
I'll cover our top picks below, categorized by need, activity, size, budget, and more. Keep on reading to learn our top picks for the best insulated water bottles. From a big insulated water bottle to teeny tiny weight-friendly numbers, we've got them all!
What makes an Insulated Water Bottle?
Honestly, everyone should use a reusable water bottle. Water is life after all! And carrying water is essential when you're outside or on-the-go. Plus, traveling with a bottle will save you money and help eliminate the need for single-use plastic. It's a win-win for your wallet and this planet.
Below, I have reviewed and listed what I think are the best insulated, vacuum sealed water bottles to buy. But before I get to our picks, I'll quickly explain how insulated water bottles work.
Many of the best insulated water bottles use a double-wall vacuum design. The vacuum essentially creates an insulated buffer between the liquids in the inside compartment and the external temperature. Vacuum sealed water bottles are able to keep drinks at their original temperature for hours on end.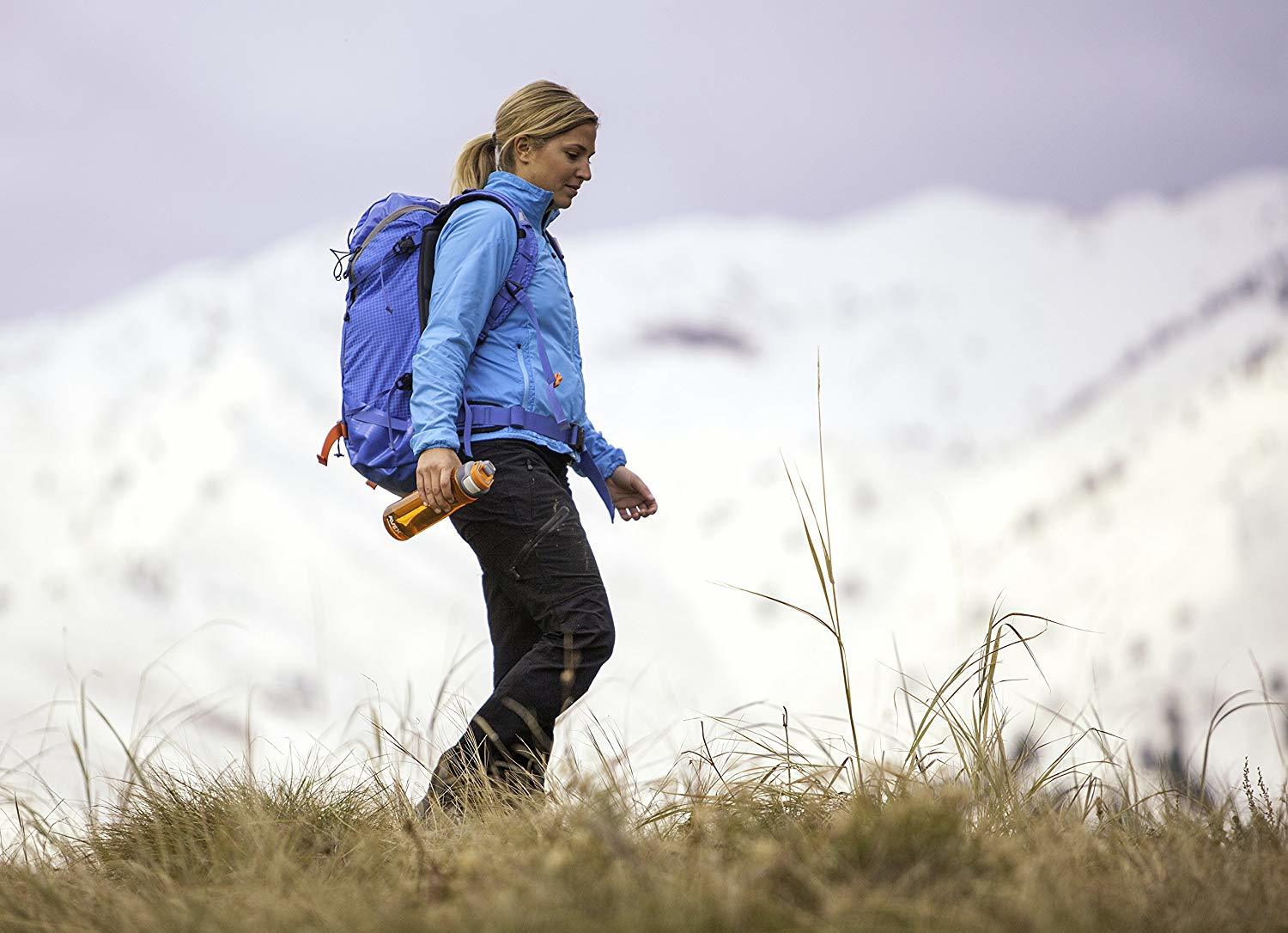 This barrier keeps cold and warm liquids at their desired temperature for much longer than a normal water bottle. The double-wall also means that there shouldn't be any condensation on the outside of the bottle.
Double-walled water bottles do have a kryptonite though: their weight. Compared to plastic reusable water bottles, stainless steel is heavy, but the extra ounces are a small price to pay for a warm cup of tea on a mountaintop or on your long commute to work.
Certain brands use their own patented technology, some are more durable, and others have unique features for sports, hikers, and different types of liquids, and that's where this list comes in.
Below I have covered seven uniquely different insulated bottles based on different needs and styles!
NOTE: The terms vacuum sealed water bottles, double-walled water bottles, and insulated water bottles are often used interchangeably. This is because most insulated water bottles are both vacuum sealed and double-walled. But it's important to remember: not all insulated water bottles are necessarily double-walled or vacuum-sealed.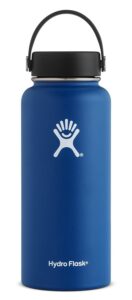 Specs
Price: $$$
Weight: 15.2 oz
Size: 32 oz
Double-walled? Yes
Founded in one of the outdoor capitals of the USA – Bend, Oregon – this is truly one of the best insulated bottle brands out there.
They're made to handle rough conditions and extreme weather, which makes sense since Bend has the high desert to the east of town and snow-capped mountains to the west.
Their double-wall vacuum-insulated design will keep your water ice-cold for well over 24 hours depending on the conditions by using their patented technology called TempShield™, a double-wall vacuum insulated design that guarantees no condensation or heat transfer to the outside of the bottle, which I can happily attest to.
Hydro Flask water bottles come in sizes ranging from 12 oz to 64 oz if you're looking for a large thermal water bottle. You can also choose between different mouth openings – there's the wide and standard mouth openings – and pick and choose between lids, like the flip lid with a loop, flex cap with a larger loop, and straw lid for convenience.
They even have bottles specifically for coffee, beer, wine, or spirits, as well as carry-tumblers and food flasks.
But despite the different uses, all of their water bottles have one mission in mind: to keep your cold drinks cold and your hot drinks hot.
If you are buying a hydro flask water bottle for travel, I suggest sticking with a 24 oz size. Frankly, their large insulated water bottle is too heavy and bulky to travel with, though they make for a great weapon!
There are drawbacks to buying a hydro flask, mainly the price. I understand if you don't want to fork over $40 for a water bottle.
That said, this is an awesome vacuum sealed water bottle because it is reliable, durable, and versatile. Hydro Flask water bottles come in various colors, sizes and use with the option to change the type of lid depending on your activity or preference.
Our team are pretty familiar with the Hydro Flask and one of the things they commented on several times was the high-quality feel of the product and how well it stands up to abuse.
Ladies & Gents, It's Time to Step Your GEAR Game Up. 😉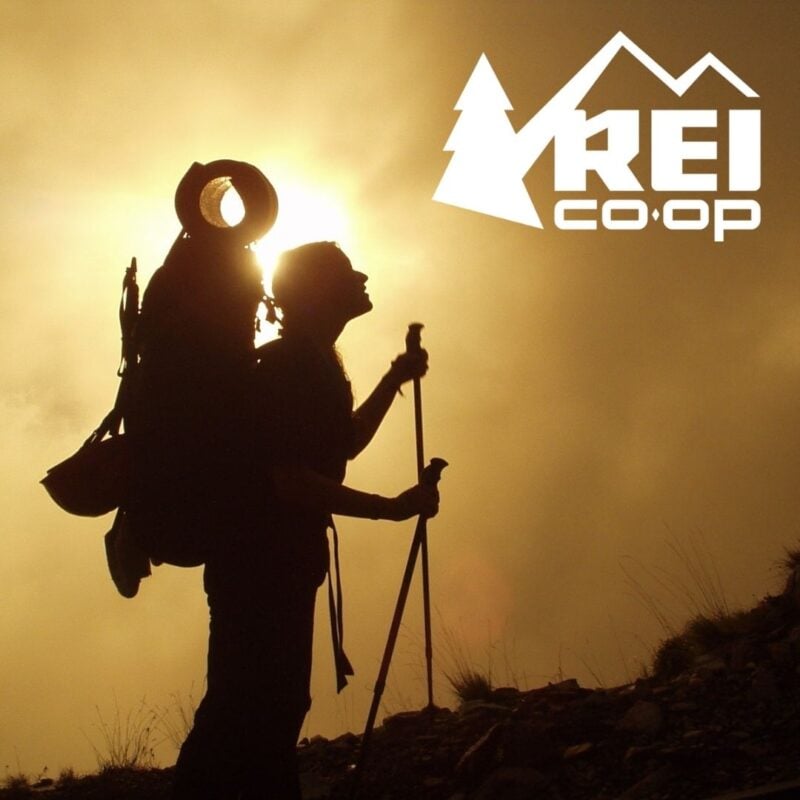 REI is one of America's biggest and most-loved outdoor gear retailers.
Now, for just $30, get a lifetime membership that entitles you to 10% OFF on most items, access to their trade-in scheme and discount rentals.
Join REI Today!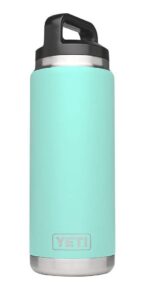 Specs
Price: $$$
Weight: 18.3 oz
Size: 26 oz
Double-walled? Yes
The Yeti Rambler is the most durable water bottle on this list, meaning you can drop this bottle off a cliff and it will probably survive the fall. Seriously this bottle is a tank; I've seen hikers do unspeakable things to their Yeti they almost never break.
The Rambler also has the widest mouth opening on this list, though this can be good or bad.
On one hand, it's the easiest to clean and you can add ice cubes and fruit slices with ease. On the other hand, wide mouth openings are harder to drink from on the move. I mean, we've all spilled water on ourselves at a sudden stop on the road.
The drawbacks to the Yeti Rambler are its price and weight. It's the most expensive water bottle on this list, but not by much. And the Yeti Rambler weighs around 17 ounces, meaning that – for its size – it's the heaviest bottle on this list. So you might be better opting for a huge insulated water bottle if you're happy to carry the weight around.
As long as you don't mind the extra weight and wide opening, this is a great choice if you are looking for a durable, rugged water bottle that's going to last you a long time.
Our testers came back to us with feedback on this bottle mostly concerning the wide opening, I mean hey, some people love a wide opening and who are we to shame them?! But one real bonus to this they mentioned is the ease with which it makes cleaning.
Specs
Price: $$$
Weight: 15. 9 oz
Size: 24 oz (710 ML)
Double-walled? Yes
The famous Grayl water bottle model that received a lot of hushed murmurs of titillation in the outdoor and backpacker world a few years ago has gone through a serious revamp in recent years.
I like the size as well, as it fits into most cup holders and day packs. Geopress water bottles are easy to clean, dishwasher safe, and leakproof too.
The biggest plus is that this is one of the most lightweight stainless steel water bottles available, and there are a number of lid and color options.
The main reason this bottle isn't higher on the list is its price. It is a GREAT bottle but is a serious investment which I know some of your are reluctant to make.

Do You Want to Travel FOREVER??
Pop your email in below to get a FREE copy of 'How to Travel the World on $10 a Day!'.
Specs
Price: $$$
Weight:
Size: 16 oz
Double-walled? No
It was William Stanley Jr who invented the first steel vacuum water bottle, so it shouldn't be surprising to see one of the Stanley vacuum sealed water bottles on this list.
Stanley makes great stainelss steel water bottles, but I particularly love – and can no longer travel without – the Stanley Vacuum Travel Press Mug.
Gone are the days for paying for overpriced crappy coffee on the road. Instead, travel with this integrated pressed coffee maker and stainless steel mug.
All you need to do is boil hot water and pour it into the mug, add ground coffee or loose leaf tea, and wait for it to steep. Then, with the integrated press, press as with a French press, and voilá, you have your fresh brew!
Best of all, this is a stainless steel and insulated mug, so your brew will stay warm for at least 4 hours.
You can also carry cold drinks in here and keep them cold for 5 hours. Iced drinks will stay cold for 20 hours.
I find that this integrated press and mug is the most convenient portable coffee maker I've used. It's relatively easy to clean, especially compared to a normal French Press.
I've never had a problem with it leaking, even when I've thrown it in my purse. Plus, the bottle comes with a two-way opening system, so the entire lid screws off to make your drink and clean the mug, but the second part is just a small spout for ease of drinking.
Another feature worth mentioning is the attached folding loop that clips to packs for ease of carrying – a water bottle that is easy to carry is like an angel on your shoulder.
Overall, this is an excellent insulated water bottle with an integrated coffee press and a great investment for hikers and travelers! If you – like me – need to have a cup of coffee or tea every morning, buy this bottle.
Of course, our team really loved the feature of the French Press on this bottle and who can blame them?! Their feedback confirmed that it's actually pretty simple and easy to use as well as to clean afterwards too.
Specs
Price: $$
Weight: 3 oz
Size: 20  oz
Double-walled? No
Like the other insulated water bottles on this list, Travel Kuppe keeps water cold for quite a long time, 20 hours to be exact. What really sets this water bottle apart from the others is its unique features and technology designed with athletes in mind.
For one, its matte-finished exterior makes it easy to hold the bottle with sweaty hands, and the bottom rubber pad prevents it from slipping in a work-out class.
The most exciting feature of the Travel Kuppe not available on other insulated water bottles is its 3 different drinking methods. No more splashing coffee while driving or spilling all over yourself on a run or bike ride. With just one hand, you can easily open and close the lid by pushing a button opposite of the drink port.
What is more, the button has a grip texture, so you don't have to look away from your activity. Since there's no need to pull it open like your usual sports bottle, there's no need for teeth marks or your sweaty, dirty hands to touch the drinking spout.
Like the Stanley coffee press above, the Travel Kuppe has a flip-open-for cleaning system, where the drinking hole is a small spout similar to a coffee thermos.
Another nice-to-have feature is its tough plastic loop to easily attach the bottle to your bag.
Note that the Travel Kuppe is not technically a double-walled water bottle.
The feedback we received from our testers when it came to the Travel Kuppe was how easy it was to get a good ole gulp from! If you're the kind of person who likes to down a good amount of liquid in one go then this, it seems, is the ideal choice!
6. Best Insulated Water Bottle with a Straw – Thermoflask
Specs
Price: $$
Weight: ?
Size: 40 oz
Double-walled? Yes
The Thermoflask shares a lot of the same features as some of the top insulated water bottles on this list: it's durable, made from high-grade materials, vaccum-sealed, and, crucially, keeps contents hot or cold.
Where the Thermoflask stands out is its inclusion of two different screw-on tops: one for chugging and for sipping.
The chugging version comes in handy when you're dying of thirst – after working out or returning from the desert, maybe – and need to drink a lot of water fast. The sipping version is great when you're relaxed and want to drink in leisure. It's great for when you're in the car or a meeting and you don't have the desire or ability to play with the top lid.
The Thermoflask highlighted in this article is the 40 oz version. Now, that's quite a lot of volume, maybe too much for some people, but for those on the lookout for a big thermal water bottle, it's a great choice.
Luckily, it comes in multiple sizes: 18, 24, 32, 40, and 64 ounces. But let's be honest, even the best 64 oz insulated water bottle is going to weigh you down a little so do think carefully about just how much liquid you need before opting for the extra large insulated water bottle!
One interesting complaint that this water bottle makes is that it's quite loud to drink from. Many reviews of the Thermoflask say that they stick out like a sore thumb in an otherwise muted situation. I have not experienced this myself but one of the things that really did stand out for me when it came to this bottle was just how secure and tight the lid felt.
The best present of all… is CONVENIENCE!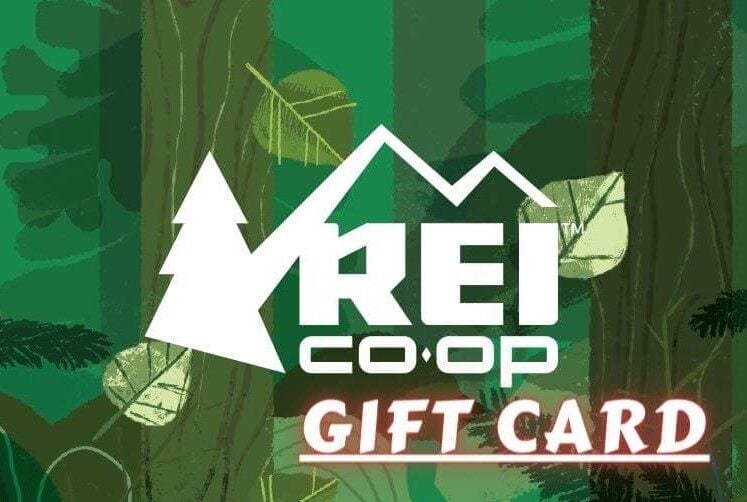 Now, you could spend a fat chunk of $$$ on the WRONG present for someone. Wrong size hiking boots, wrong fit backpack, wrong shape sleeping bag… As any adventurer will tell you, gear is a personal choice.
So give the adventurer in your life the gift of convenience: buy them an REI Co-op gift card! REI is The Broke Backpacker's retailer of choice for ALL things outdoors, and an REI gift card is the perfect present you can buy from them. And then you won't have to keep the receipt. 😉
Buy on REI!
How To Take Care of Your Insulated Water Bottle
A decent insulated water bottle does not come cheap, but if treated well, will be a sound investment that will see you through years of traveling and endless gallons of delicious life giving water! In order to take care of your investment you need to take proper care of you water bottle.
To avoid needlessly exposing your bottle to knocks, keep it in a secure water bottle pouch or compartment on your backpack. Make sure the bottle is snuggly and firmly nestled in the said pouch so that it won't fake out.
Water bottles do accrue mould, mildew and limescale. This is unhygienic, and over time it will erode the water bottle wearing down the vital parts. Here are our top water bottle care tips!
Firstly, make sure you regularly empty the bottle. Don't leave half filled bottles with stagnant water lying around. Once you get back from your hike, empty the remnants of the bottle as soon as you get in. Then, give it a little rinse out and leave it turned upside down to drip dry.
The above is the bear minimum you need to do. However, every now and then you need to give you water bottle a more thorough cleaning out to avoid mouldy-scaley-grimey-minger buildups. Some bottles are dishwasher safe although personally, I would NEVER put one in.
Ways To Deep Clean a Water Bottle
Liquid Dish Soap
For most uses warm, soapy water will suffice. Simply fill the emptied water bottle with hot water and add a few drops of liquid dish detergent. Then pop the cap on the water bottle and shake it good and proper.
Then empty it out and and use a bottle scrub brush to reach the bottom of the bottle. And don't forget to wash the exterior and bottom of the bottle as well.
Once you're done scrubbing, rinse your water bottle in warm water until you don't see any soap bubbles and let it dry thoroughly. Scrub the lid inside and out as well, paying extra attention to the spout opening or mouthpiece. Rinse and dry!
White Vinegar
Vinegar is a traditional favorite home remedy cleaning agent. To clean your water bottle, hill it half way with a 50/50 mixture of water and vinegar. Pp the lid on and shake it and then let it sit overnight.
The next day, be sure to rinse out the water bottle and the lid thoroughly with warm water to remove any leftover vinegar and let it drip dry upside down. This is great for those deep cleans.
How We Tested To Find The Best Insulated Water Bottles
Testing out a water bottle is hardly rocket science right? Nevertheless when we compared these H2O receptacles using a few set rules to make sure we got the best ones just for you!
Weight
If a water bottle already feels heavy when it's empty then it will be a right pain in the arse to cart around when out hiking and you just won't want to use it. As such, we paid serious attention to how heavy the bottles felt in our hands and in our packs. Opting for the best 64 oz water bottle might seem like a good idea at the time but it's not always the best idea if it's going to be a drag to carry!
Insulation
Nothing beats the thirst-quenching satisfaction of cold water on a hot afternoon after an epic hike. So any water bottle that can keep its contents from turning into bath water in your bag scores high points with us!
Cleanability
Water bottles get seriously grimey over time and keeping on top of this can prove challenging let's be honest. In order to test this one, we simply put on our rubber gloves (metaphorically speaking, rubber gloves are of course environmentally unsound) and gave them a good old scrub! We were looking for how much dirt each one had collected, and how easy it was to clean off too.
Insulated Water bottles

| Name | Capacity (ML) | Weight (Oz) | Size (Oz) | Price (USD) |
| --- | --- | --- | --- | --- |
| Hydro Flask | 900 | 15.2 | 32 | 44.95 |
| Yeti Rambler Bottle | 591.47 | 18.3 | 26 | 69.95 |
| Grayl Geopress | 710 | 15.9 | 24 | 99.95 |
| Stanley Vacuum Travel Press | 473.18 | – | 16 | 36 |
| Travel Kuppe Insulated Stainless Steel Sports Water Bottle | 591.471 | 3 | 20 | 35 |
| Thermoflask | 1182.94 | 18.4 | 40 | 34.99 |
FAQ about the Best Insulated Water Bottles
Still have some questions? No problem! We've listed and answered the most commonly asked questions below. Here's what people usually want to know:

Our GREATEST Travel Secrets…
Pop your email here & get the original Broke Backpacker Bible for FREE.
Final thoughts on the Best Insulated Water Bottles
There are hundreds of insulated, vacuum sealed, double-walled water bottles to choose from. I've put together a list of 6 of the best, most unique stainless steel, insulated bottles depending on your needs as a consumer.
We truly believe that reusable water bottles are an important solution for reducing single-use plastic and embracing sustainable travel.
If you're just looking for the top-of-the-line water bottle that will keep your drinks cold for 24 hours, and your hot beverages hot for at least 12… the Hydro Flask is excellent, due to its vacuum seal technology, and numerous options for size, mouth opening, lid, and color.
The Stanley stainless steel coffee press integrated mug is one of the best portable coffee/tea makers for travelers and hikers. If you're a coffee addict, you won't regret this purchase.
There are tons of insulated water bottles large and small out there, but in my opinion, you can't go wrong with any of the water bottles on this list!
---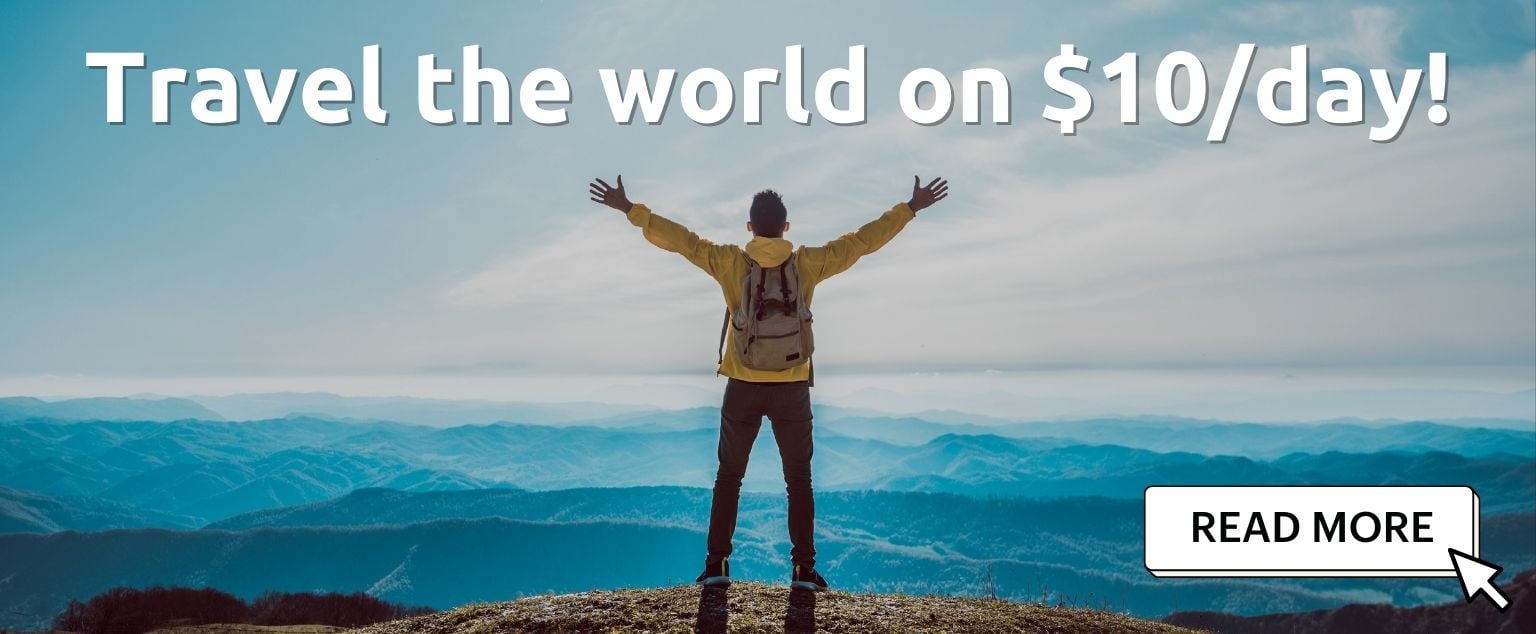 And for transparency's sake, please know that some of the links in our content are affiliate links. That means that if you book your accommodation, buy your gear, or sort your insurance through our link, we earn a small commission (at no extra cost to you). That said, we only link to the gear we trust and never recommend services we don't believe are up to scratch. Again, thank you!