If you're looking for relaxation, rejuvenation, and a place to work on your yoga practice, then why not look for it in the beautiful landscapes and warm climate of Spain?
This sunny land offers the perfect backdrop for those looking to escape the chaos of day-to-day life and embark on a soothing yoga retreat.
Yoga retreats in Spain are nestled in the most serene nature spots, allowing you to disconnect from the city and reconnect with nature, whilst also working on your physical and spiritual self.
Whether you're new to yoga and looking for skills to take home, or you just need a quiet escape to work on your practice, a yoga retreat is a great idea.
But if you're not sure what to look for or where to go, then you've come to the right place. This guide will reveal everything you need to look for in order to pick a retreat that's right for you, as well as give some recommendations for the best Spanish yoga retreats.
So, when you're ready, let's get started…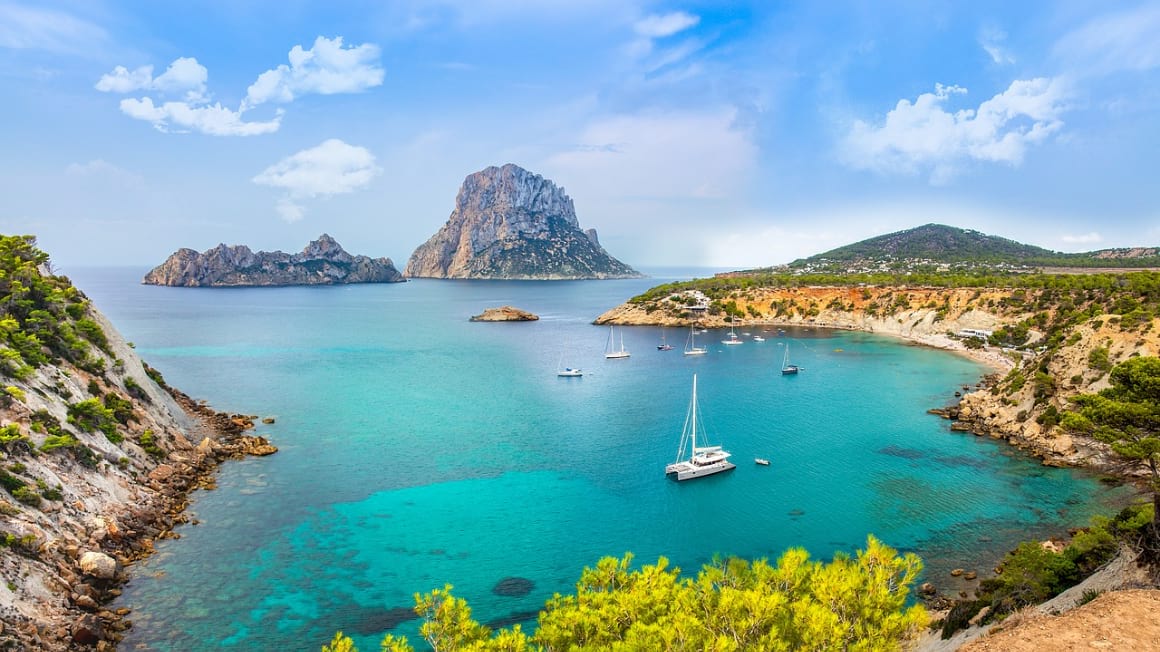 Why Should You Consider a Yoga Retreat in Spain?
Going on a yoga retreat has a number of benefits that apply to almost everyone. For beginners, it's a great way to get a solid basis and learn the tools so you can take them home and incorporate them into your daily life. For experts, it will push you further and give you a relaxing space to improve your skills.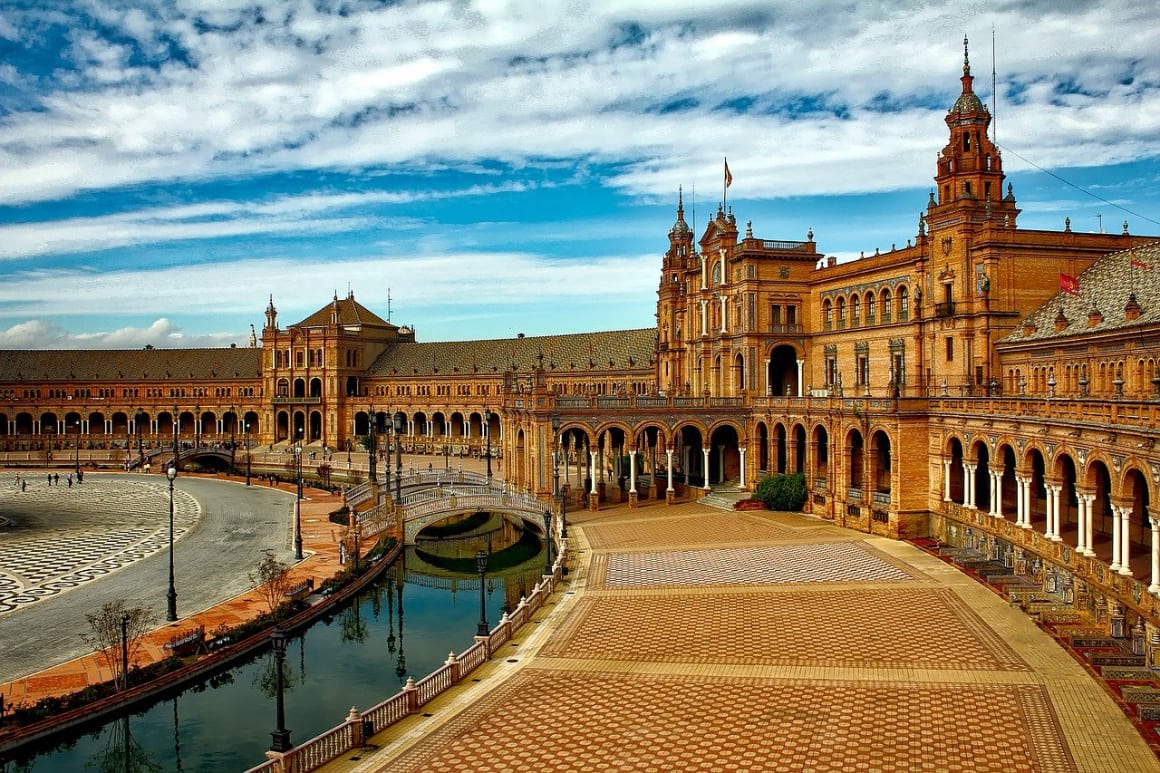 Yoga retreats offer you the chance to relax, escape the pressures and responsibilities of daily life, and find a new sense of peace. Taking this time for yourself will also give you a new perspective, improve your mood, reduce stress, and of course, improve your fitness too.
And because you'll be surrounded by like-minded people at a retreat, you'll make new friends and be part of a healing community that will offer nothing but support and warmth.
What Can You Expect From a Yoga Retreat in Spain?
When you go on a yoga retreat in Spain, you can expect daily yoga sessions, sometimes more than once depending on which retreat you choose. The type of yoga varies with each retreat. Most of them offer classes that combine different yoga disciplines, to ensure that you get the best techniques from everywhere. But if you're looking for a specific type of yoga, you can find that as well.
The second thing to expect from a retreat is meditation or mindfulness. These disciplines go naturally with yoga and are usually offered as part of the yoga session, or even as a separate class. If you have the temperament for meditation, then they can help to calm your mind and offer inner guidance.
All retreats offer accommodation, but the quality varies. Most yoga sanctuaries have meals included in the offering, but it is common to have vegetarian or vegan meals provided. You can also find retreats that cater to more specific diets, such as low sugar diets or gluten-free.

Unlock Our GREATEST Travel Secrets!
Sign up for our newsletter and get the best travel tips delivered right to your inbox.
How to Choose the Right Yoga Retreat in Spain for You
Choosing the right yoga retreat in Spain is not an easy task – there's a lot that you need to consider. The first thing you need to think about is what you want and need from a retreat. Think about the goals you want to set and how they can be achieved.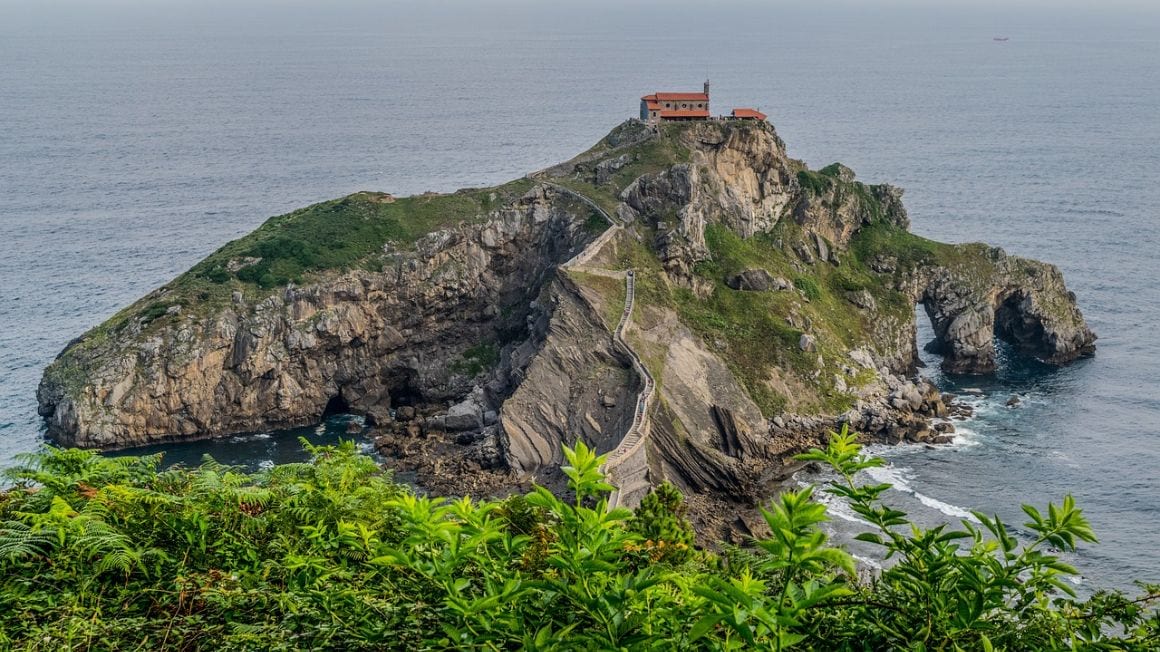 Think about your reasons for going traveling to Spain and to go on a retreat. Perhaps you want to learn more yoga poses, or you need time away to work on yourself, or you want to deepen your meditation or spiritual practices, or maybe you just want to lose weight or work on your fitness. These are all good reasons to go on a retreat.
Once you've gone through this process of figuring out what you need a retreat for, it's time to start looking at some more practical concerns to help you make your decision.
Location
Yoga retreats in Spain truly are based in quaint Spanish neighborhoods around some of the best sites in the entire country. Most retreats are located in rural settings, so you simply need to choose which setting you'd prefer, and which area works into your travel plans and schedule.
If you'd prefer to stay in a big city, you can try a retreat near Barcelona or you can see another side of a party town in Ibiza. You could also try a retreat near Granada if you like medieval architecture and soaring mountains or head to Lanjaron for a more isolated mountain experience.
Practices
Retreats in Spain offer a wide range of practices. Firstly, you have yoga sessions every day. You'll find retreats usually focus on one or two types of yoga like Hatha or Nidra, but some retreats draw from a wide range of traditions.
Mindfulness and meditation practices are offered at most yoga sanctuaries in Spain too, as these tend to go hand in hand with yoga. You can also participate in an incredibly wide range of practices from Tantra to detox, dance, and even personal training.
Some retreats offer alternative therapy and some concentrate on wellness offerings. You can even find silent retreats and fitness retreats, such as those that take you out to some of the best hikes in Spain.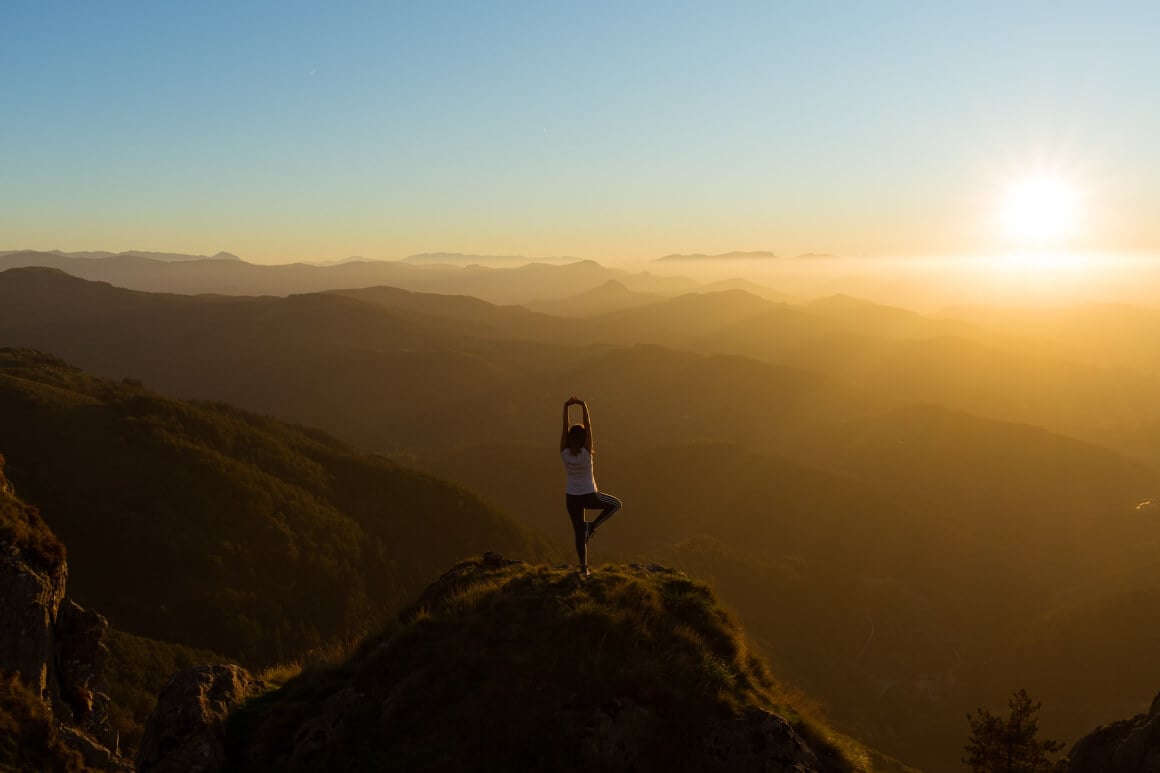 Price
The price of yoga retreats in Spain varies from a few hundred dollars to a few thousand. There are several factors that influence this.
The first is the accommodation. The retreats that offer large, luxurious rooms with all the extras cost more. If you're on a budget, the cheaper retreats often offer shared rooms that are a little more basic.
Another factor that influences the price is the length of the retreat. If you're looking to spend less money, it will probably mean less time as well.
Retreat prices also differ depending on the number of practices on offer. The more affordable retreats will have one class of yoga and maybe some meditation. But the more expensive retreats will offer a wide range of alternative therapies, many of them tailored to your specific needs. Some have complete itineraries mapped out for you.
Perks
When choosing a yoga retreat, you should consider what other perks it offers. You won't be expected to do yoga all day, every day – that would just be exhausting! So retreats offer additional extras to help you fill the time.
These can be things like meditation classes, cooking classes, hiking trips, and excursions to nearby towns. You might also find specialized perks such as one on one sessions, counseling, and small group sessions.
The perks are what sets each retreat apart from each others, so take some time to look through the additional offerings. Most of the time, a couple of perks are included in the price, but some you might have to pay extra for.
Duration
Yoga retreats in Spain have a little more flexibility when it comes to duration. You do need to figure out how long you want to spend at a retreat before you book, as you need to stay for the entire retreat. You'll find retreats varying from three days to 21 days, but the sweet spot tends to be around 7-10 days.
The duration depends on whether you want to add a retreat to your overall itinerary, or if you're traveling to Spain for the purpose of the retreat. You can get a lot of work done on an intensive weekend retreat, but if you have the time a week-long retreat gives you the time to really work on those skills.
The Top 10 Yoga Retreats in Spain
Now you know what to expect from yoga retreats in Spain, it's time to take a look at the best ones. Here are 10 of my favorite retreats in the country.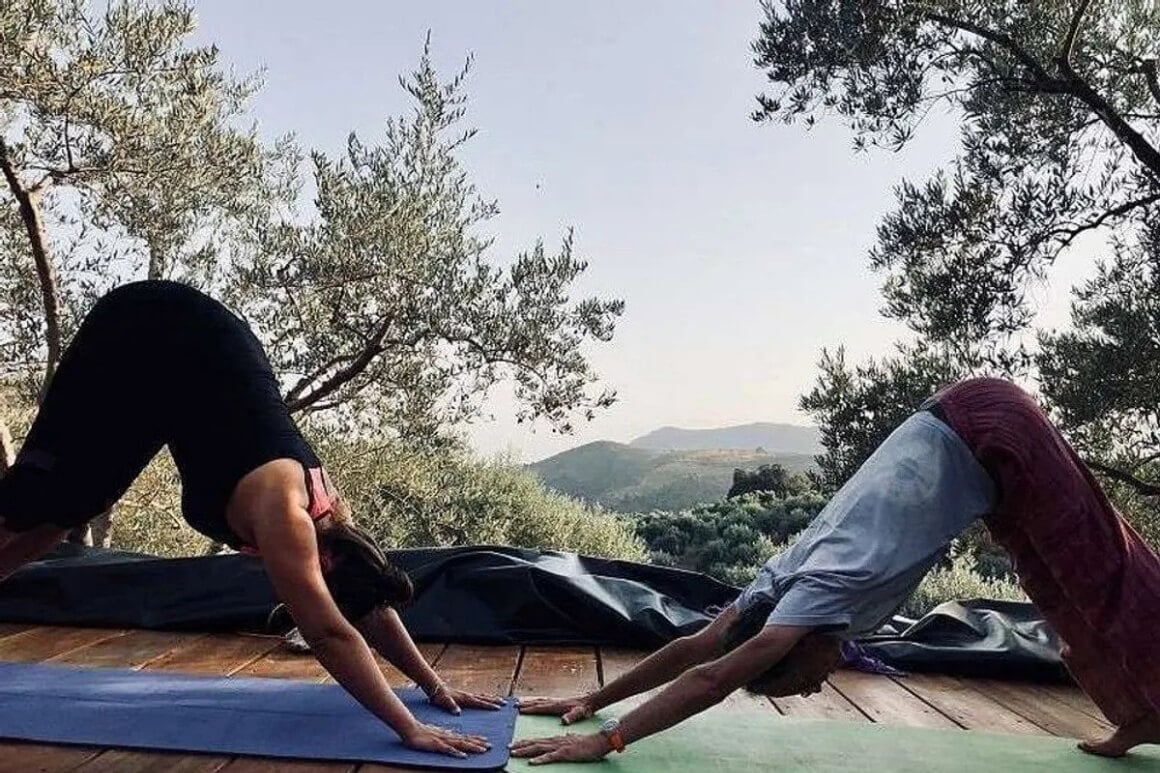 $
Lanjarón, Valencia, Spain
This retreat is located at the foothills of the Sierra Mountains outside Valencia, so you can't beat the location for its natural beauty. It's near to some of the best places to visit in Spain, so you can combine some sightseeing with this retreat.
It's also very well priced and offers a combination of yoga and meditation to improve your inner and outer health.
The program for each retreat is tailored to your individual needs, with a focus on healing, reconnection, and transformation, and you can participate in healing therapies other than yoga or meditation when you want to.
You can also vary the length of the retreat, making it a great choice if you need more time there or want to fit in some time in a yoga sanctuary between other commitments.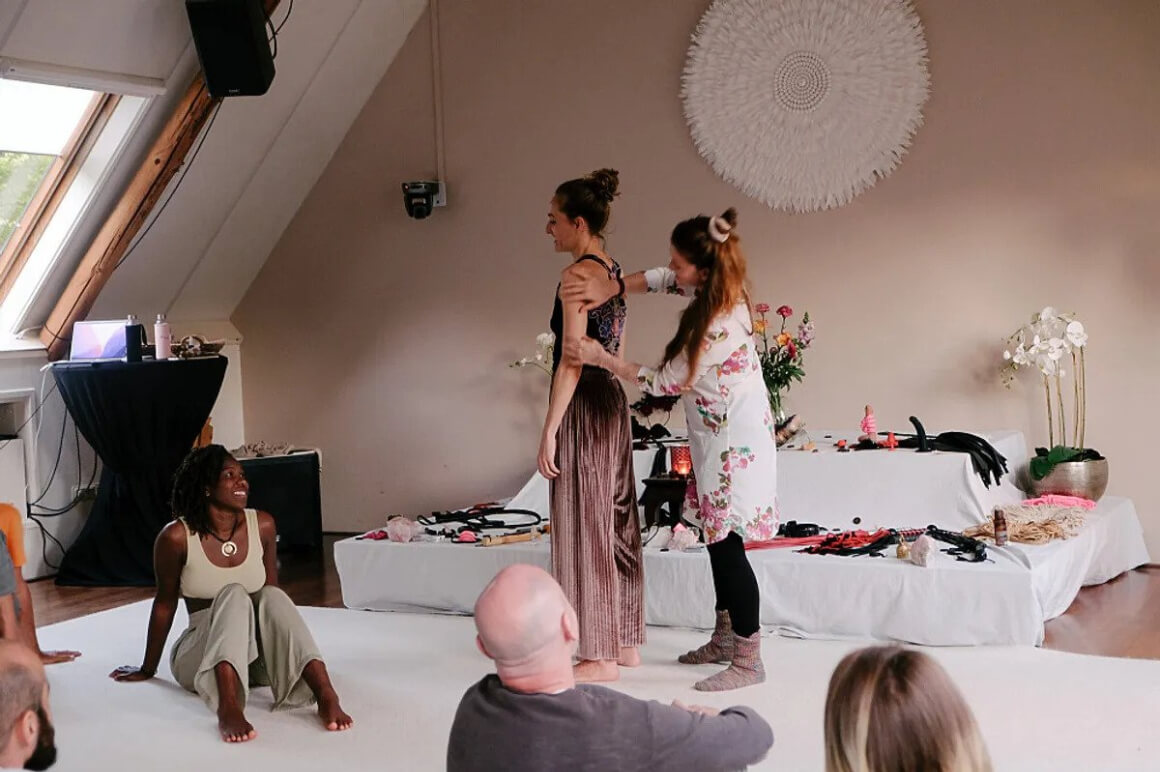 Are you feeling disconnected from the one you love the most? Need some help to get back on track and reconnect with yourself and your partner in a supportive setting? Then you need to take a look at this high-end retreat.
During your time in Barcelona, you'll stay in luxurious accommodations and eat great foods while learning how to communicate better, open up your heart, remove your masks, and break free from old relationship dynamics.
You'll do this using a variety of techniques from Tantra yoga to touch techniques, massage, and sacred rituals. And as if that wasn't enough, you'll also be taught couples meditation and breathwork that will help you relax, rejuvenate, and gain the energy to focus on your relationship once more.
Month to month payments, no lock-in contracts, and no itineraries required: that's the exact kind of insurance digital nomads and long-term traveller types need. Cover yo' pretty little self while you live the DREAM!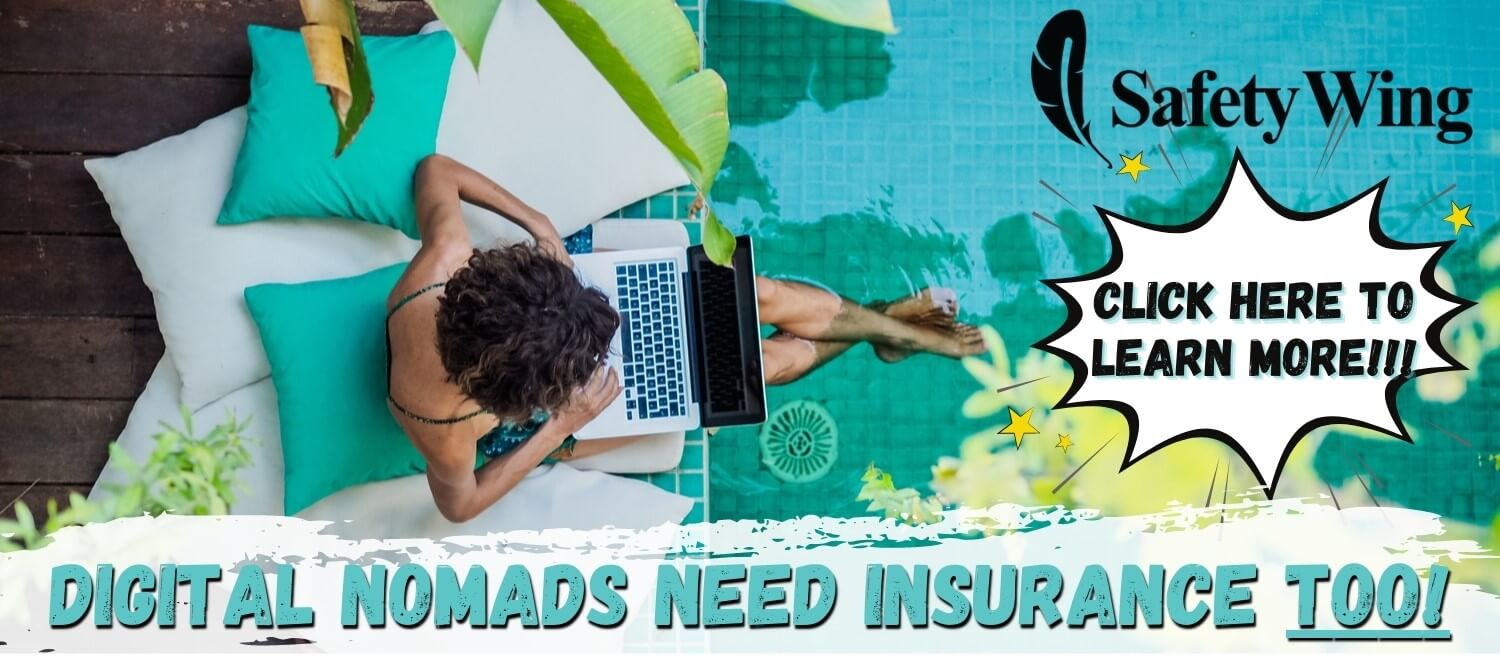 SafetyWing is cheap, easy, and admin-free: just sign up lickety-split so you can get back to work! Click the button below to learn more about SafetyWing's setup or read our insider review for the full tasty scoop.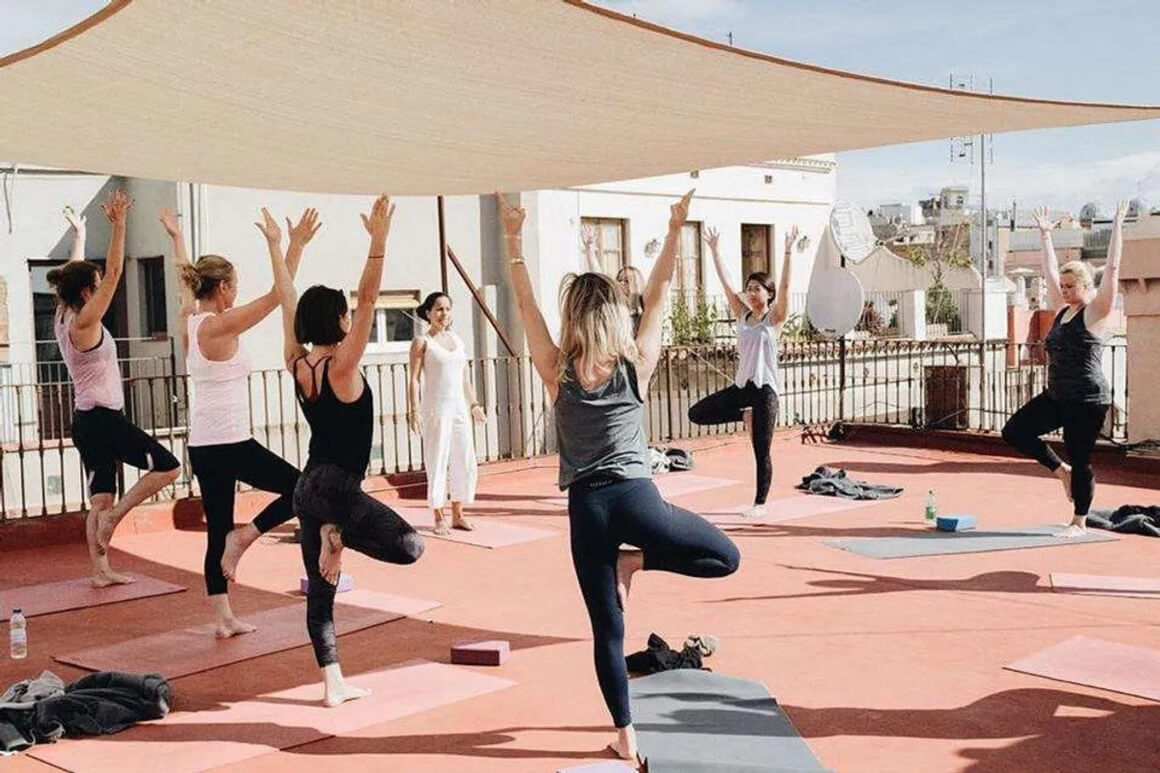 This retreat is affordable and gives you the chance to go on a retreat in the busy city of Barcelona, with all of its attractions!
Every morning during the retreat, you'll do a yoga session and even be able to do an evening yoga session on the rooftop terrace when the weather is warm enough. The yoga classes are for all levels and combine different yoga styles for the most benefit.
During your stay in the retreat's bright, airy rooms, you'll also be able to enjoy different workshops such as vegan cooking, Acroyoga, Shakti dance, and voice workshops.
The food during the retreat is vegetarian and created by a nutritionist and in the afternoons, you'll have plenty of time to explore the city or participate in optional activities put on by the retreat organizers.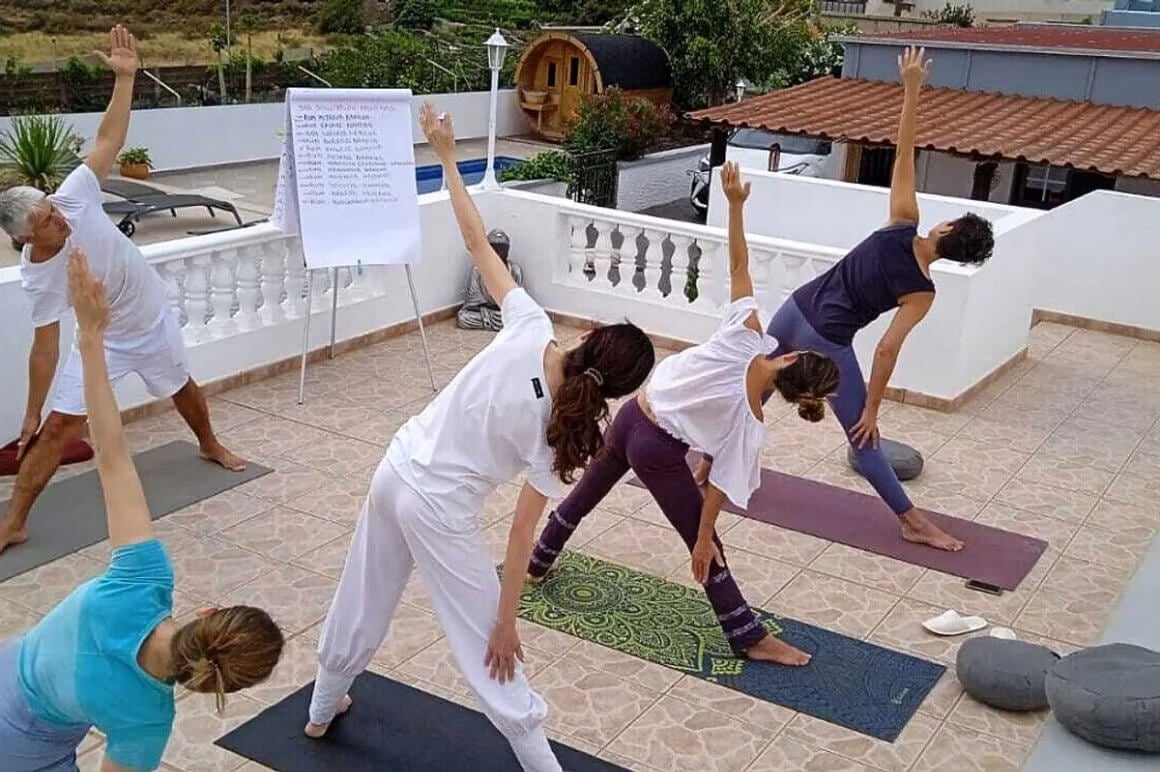 $
Santa Cruz de Tenerife, Spain
Santa Cruz is known for its nightlife, its colonial architecture, and its access to the Canary Islands. It's the capital city of Tenerife and of the islands as well, so when you stay there, you'll enjoy all the energy and amenities of the city as well as the coastline.
Women who attend this retreat will find themselves transforming their lives through practicing tantra massage, meditation, and yoga. The retreat's goal is to increase your levels of pleasure through energy work and magical touch.
The retreat's environment is very warm and welcoming, which is necessary for the sometimes very intimate therapies, and you'll walk away feeling more connected with your fellow participants than you ever felt possible for such a short time.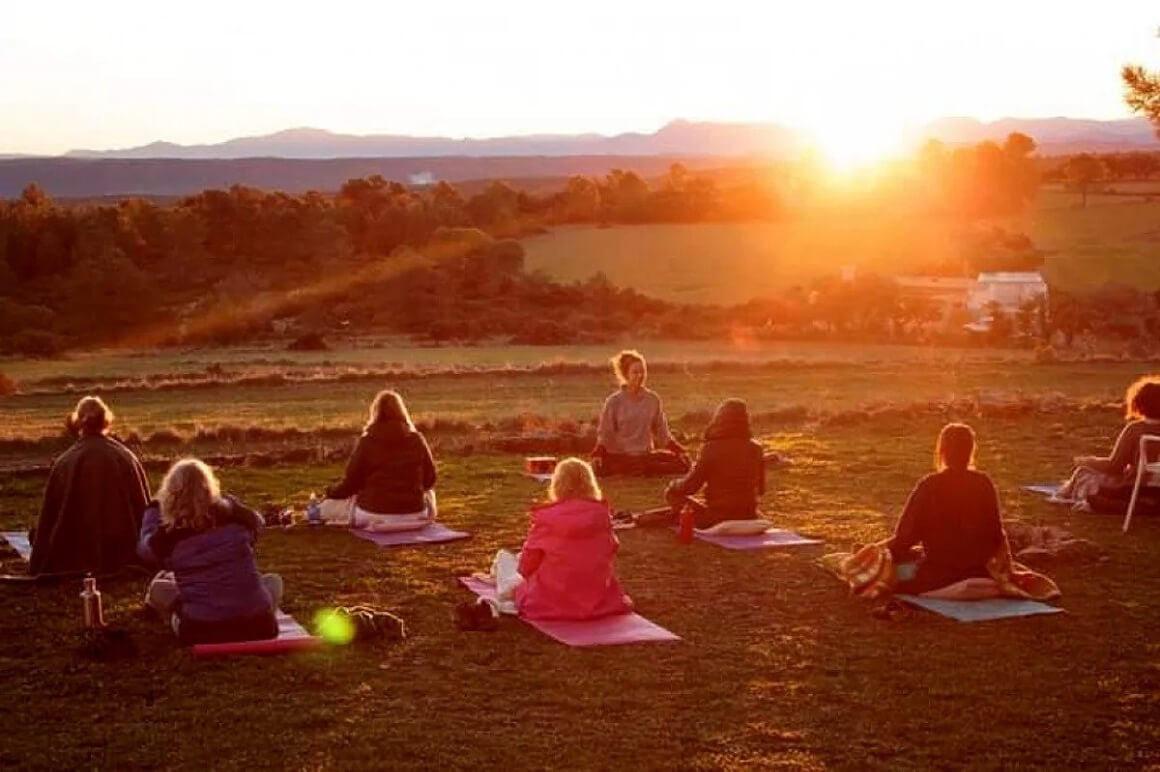 $
Enguera, Valencia, Spain
A silent retreat is your chance to go inwards, to leave behind the noise and busyness of your everyday life, and listen to your own wisdom and inner voice. This yoga retreat in Spain is in Enguera, in Valencia Community, and is known for its historic sites and natural beauty.
Your time in this part of the world will be spent in the middle of nature, away from everyone and everything. This will help you slow down and be present while choosing not to speak during your stay.
The retreat offers a gentle schedule of yoga and meditation, so you'll have plenty of time to walk in nature and explore the real world while you come to appreciate where you are and what it really means to be alive.
Forget boring accommodation… book yourself an EPIC STAY!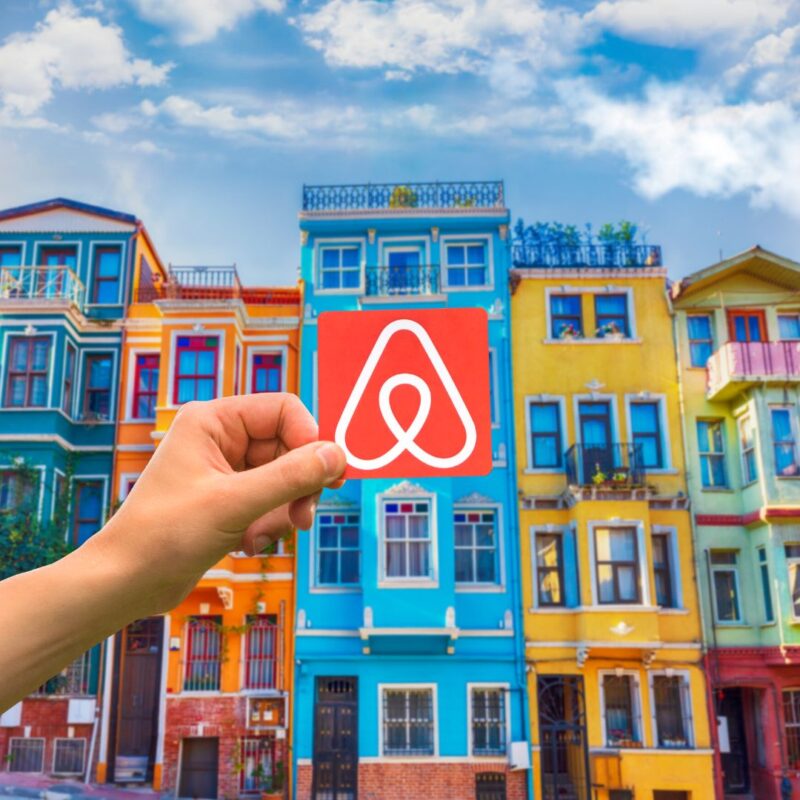 Why stay in a naff hotel when you can stay in a cosy, stylish local house instead? And for half the money too!
Stay somewhere EPIC and save your hard-earned dollars — from houses to barns to castles and caves, there is an Airbnb for every occasion!
Book an EPIC Stay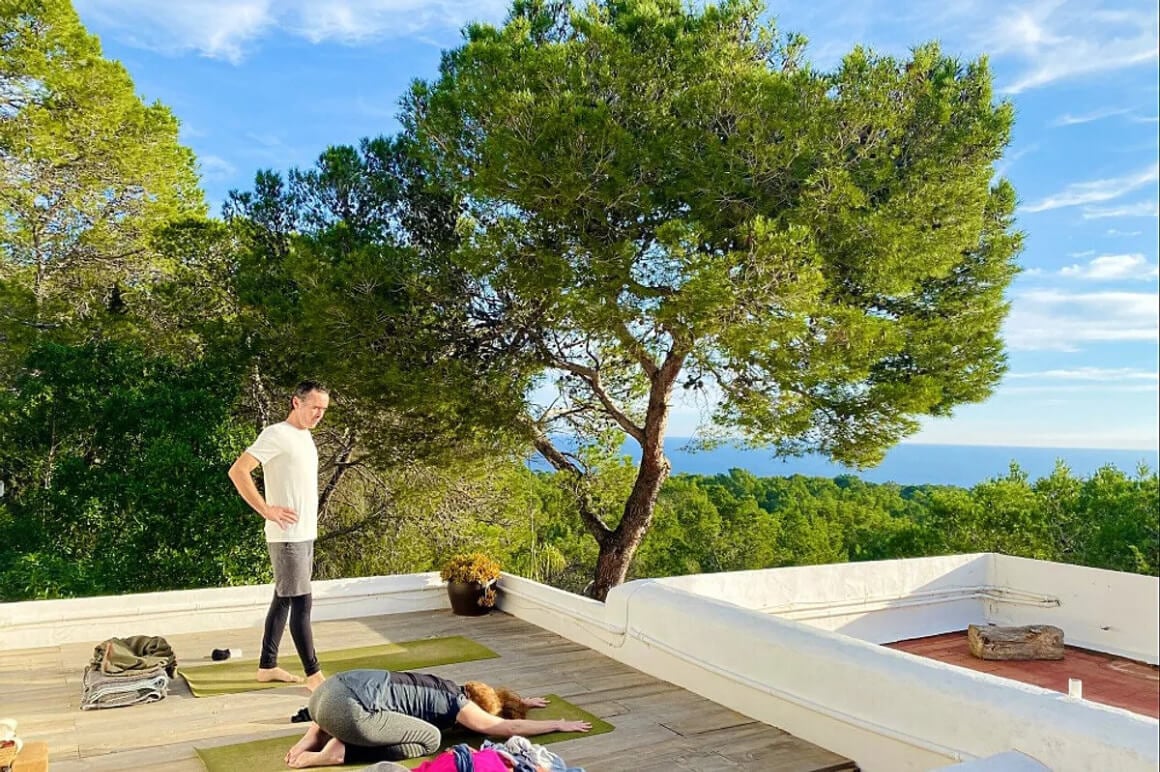 $$
Ibiza, Balearic Islands, Spain
Have you heard of Ibiza? This part of Spain that's known for its parties also has another side, one that will relax you and allow you the chance to look inside yourself for peace. And when you experience this side of Ibiza, you'll realize just how beautiful this part of the world really is!
This retreat is very private and only allows four guests at a time, so you'll get a lot of personal attention to improve your yoga practice.
Despite the low number of guests, you'll enjoy as much or as little time on your own as you want. You can explore all the best things to do in Ibiza as well as spend time doing yoga on the beach, get massages, and eat delicious vegetarian food prepared by the on-site chef.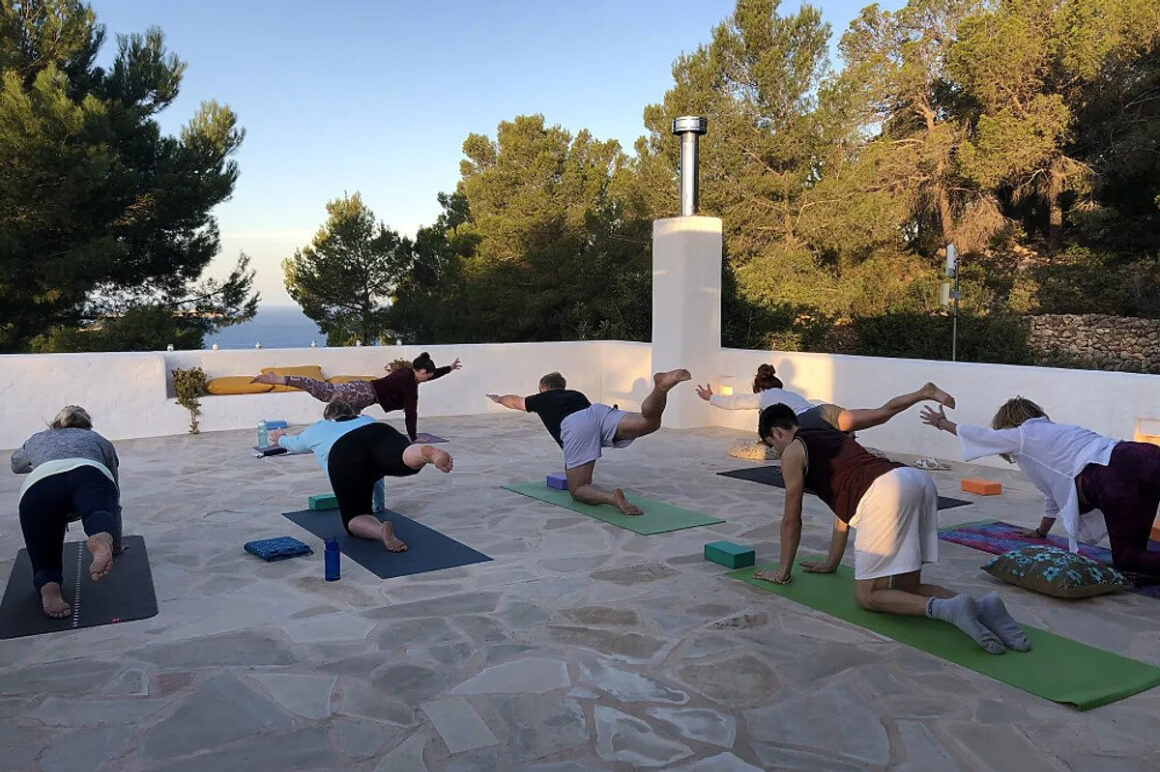 $$
Sant Antoni de Portmany, Spain
This retreat is located close to Ibiza, so it offers the same beach access and beautiful nature areas as that famous part of Spain. It's also quite unique because you'll learn a wide variety of yoga techniques and practices during the retreat, much more than other options.
During your time there, you'll participate in therapies that will help you immerse yourselves in the Shiva Shakti Awakening Retreat, helping you come into harmony with these two energies within yourself.
Just some of the therapies and practices held during the retreat that will help you with this balancing are full moon ceremonies, reiki, massage, daily yoga, mindfulness and meditation, Ayurveda, dance, and Kirtan.
Andalucia really has it all. Located in the south of Spain, it boasts amazing architecture, great beaches, tasty food, UNESCO World Heritage sites, and a robust and fascinating culture. You'll get to explore all of that when you spend time at this retreat.
The retreat is for all levels and is your chance to take a step back from your everyday life and reset and reevaluate with general yoga, pilates, meditation, daily journaling, and outdoor adventures.
It's also your chance to stay in El Cachete, a 150-year-old farmhouse that's been renovated to be eco-friendly and is surrounded by 80 acres of Spanish olive groves.
Is This the Best Daypack EVER???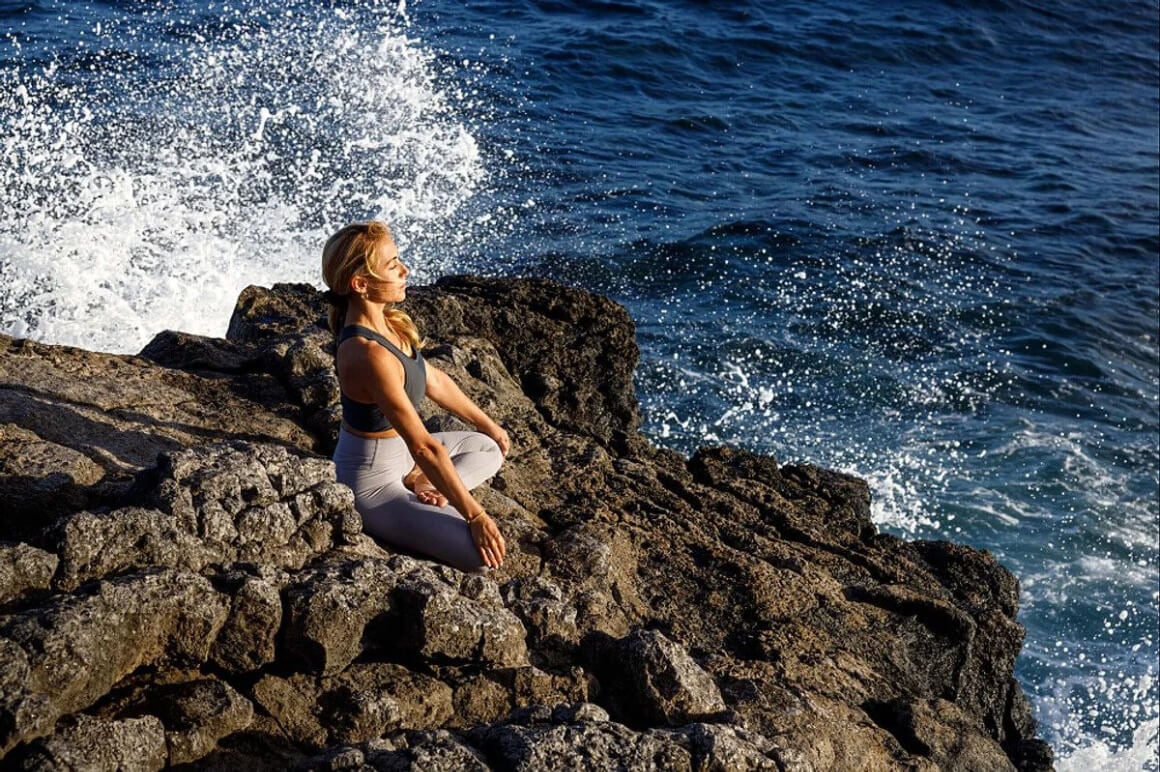 $$$
Santa Cruz de Tenerife, Spain
Tenerife is the largest of the Canary Islands off Spain and is famous for its beaches, nightlife, and quiet little villages as well as its outdoor activities. You'll be able to enjoy all of these during this retreat, where you'll be encouraged to focus on yourself as well as the beauty of the external world.
During the retreat, you'll explore two locations around the island as well as the activities on offer there while you do yoga classes tailored for all levels in front of the setting sun! You'll also have the chance to do more yoga in the morning or swap to mindfulness classes for the perfect combination of body and mind work.
You'll stay at 4-star hotels during the retreat and have the chance to do a range of other wellness activities like forest bathing and get massages during your stay as well.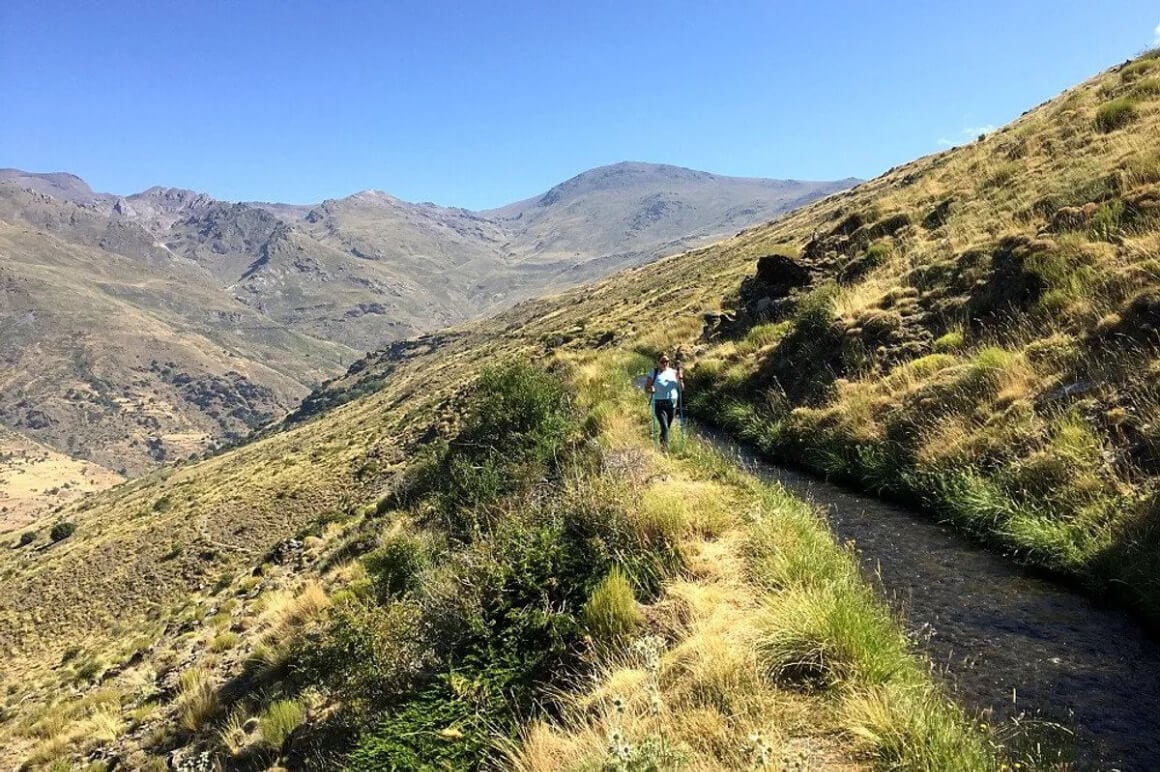 This is a bespoke retreat, where you choose what practices you want and need to take the next step on your wellness journey. It's located in beautiful Granada where you'll find medieval architecture, tapas, and the soaring Sierra Nevada mountains.
Designed to be suitable for all levels, this retreat is a great option if you're feeling stuck and can't work out how to move forward in your life. With personal guidance and consultations, the retreat promises to help you clear away these barriers and move beyond them in your own way.
Just some of the practices you can participate in during your retreat are massage, meditation, and individual coaching, which will make all the difference to your journey.
Don't forget insurance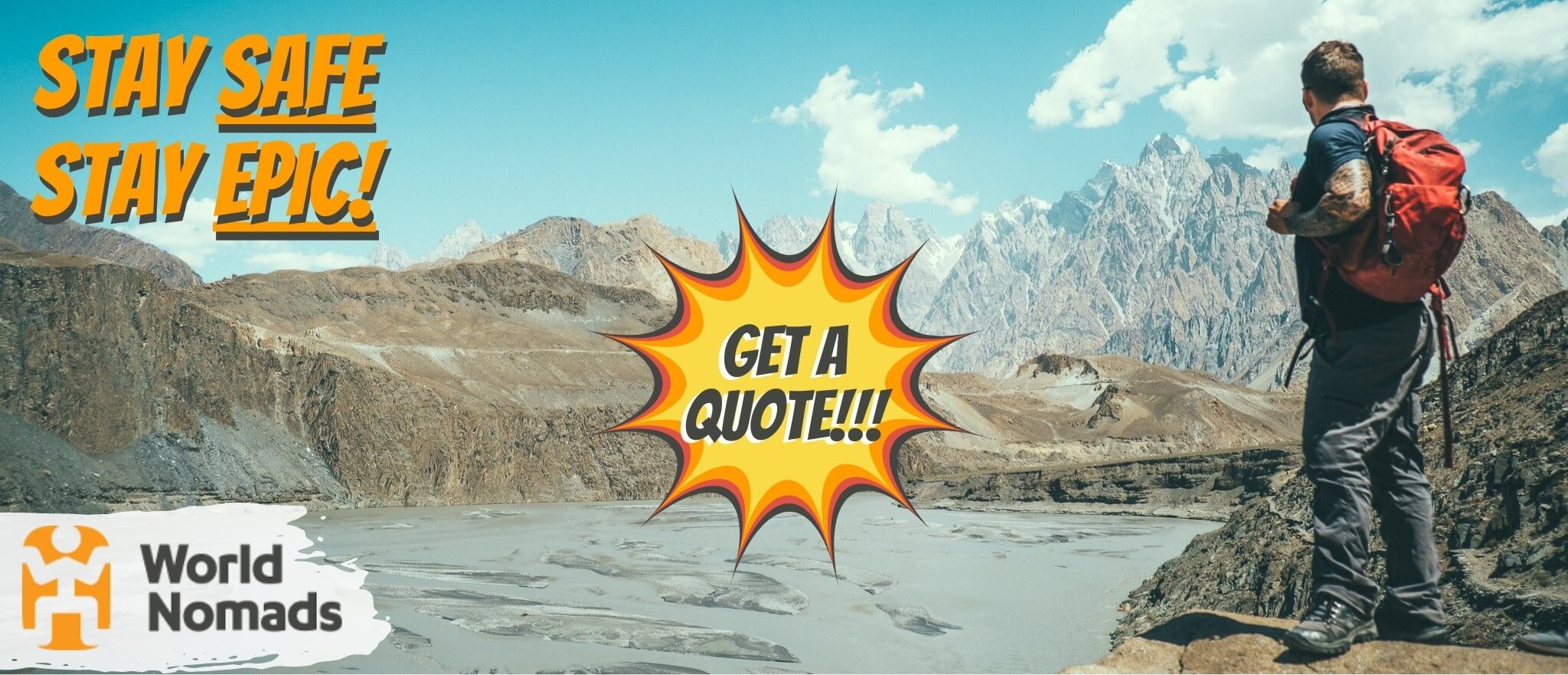 World Nomads' mission is to support and encourage travellers to explore their boundaries. They offer simple & flexible travel insurance, and safety advice to help you travel confidently.
They've been doing it since 2002 – protecting, connecting, and inspiring independent travellers just like you.
Get a quote below or read our in-depth review!
World Nomads provides travel insurance for travelers in over 100 countries. As an affiliate, we receive a fee when you get a quote from World Nomads using this link. We do not represent World Nomads. This is information only and not a recommendation to buy travel insurance.
Final Thoughts on Yoga Retreats in Spain
Spain really is the ideal location for a retreat. It has beautiful landscapes, warm weather, great food, and friendly people who will make you feel warm, welcome, and supported.
Whatever you're looking for in a yoga retreat, you'll find there's a wide range to choose from in Spain, from the basic to the extravagant, and even a few options that you might not expect!
I hope that this guide helped you to narrow down your options and give you some guidance on what to look for. Wherever you decide to go on your retreat, I hope it offers you everything you could want or need.
---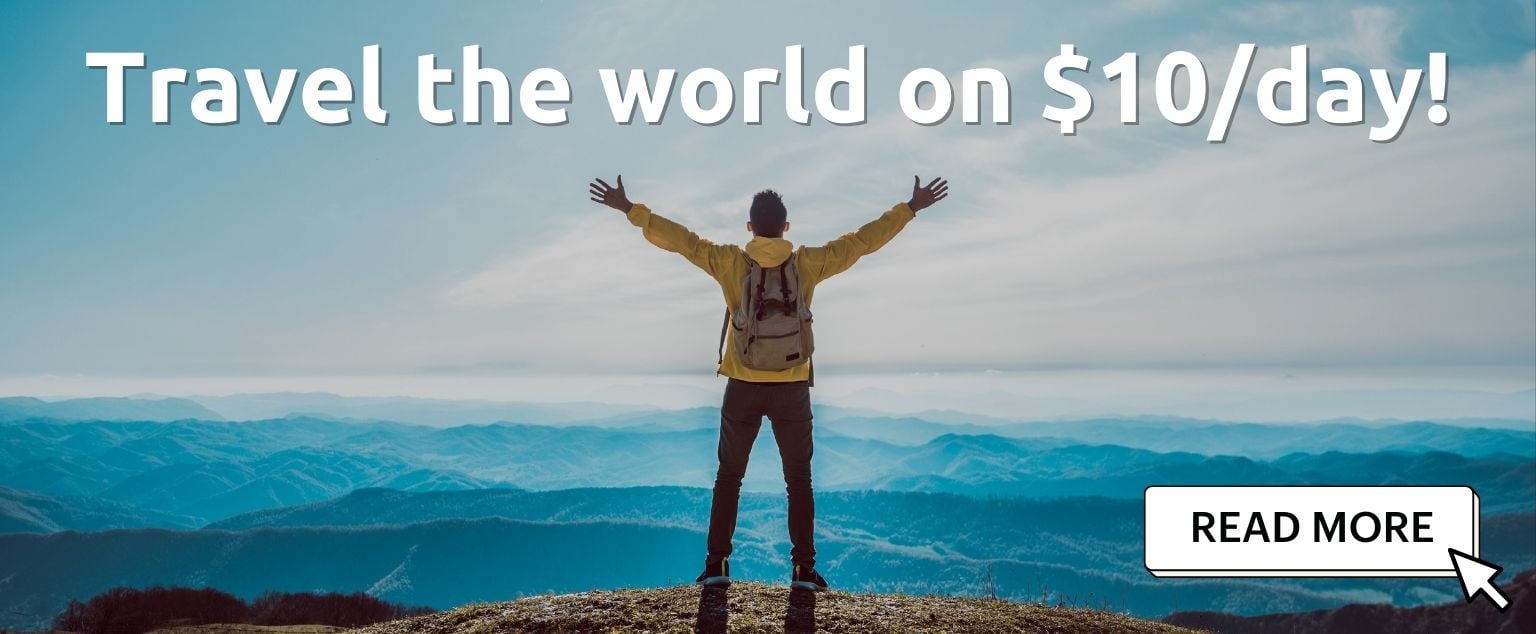 And for transparency's sake, please know that some of the links in our content are affiliate links. That means that if you book your accommodation, buy your gear, or sort your insurance through our link, we earn a small commission (at no extra cost to you). That said, we only link to the gear we trust and never recommend services we don't believe are up to scratch. Again, thank you!