Naples is one of our favorite European holiday destinations! Less frequented by tourists than Rome and Venice, it has a unique, almost small-town like charm. Whether you're planning a long stay or only 2 days in Naples, there is so much to keep you busy..
Our Naples itinerary will take you to all the most impressive and unusual museums and churches! You'll also explore the nearby Mount Vesuvius and the famously tragic city of Pompeii.
Pack your sunscreen, your camera, and your walking shoes. This is going to be an incredible vacation in Naples!
Planning a trip to Naples but don't know when? The city is a great holiday destination year-round, making it difficult to decide when to visit Naples. You'll find it beautiful and thriving in all seasons!
It can get really hot in summer, so if you can't bear the heat, we suggest you avoid this peak-season. Winter is chilly, but Italian winters don't compare with their Northern European counterparts, making it a great destination for winter holidays!
Unfortunately, a lot of other people feel the same way, so winter can get almost as crowded as summer. We suggest visiting Naples during shoulder seasons! That's October to November, and again from February to May.
At these times, the weather is pleasant and usually warm, the crowds are small, the prices are down and so are the lines! It's the perfect time to go for those deals and enjoy Naples in a quieter atmosphere. You'll also see a lot more locals enjoying the sights!
Naples is a pretty small city, with many key attractions located in the same area so choosing where to stay in Naples is easy. This means that while there are a few interesting neighborhoods, you'll want to stay somewhere central and coastal!
Most Naples neighborhoods are suburbs stretching far out of the city center. You can find cheap hotels in these areas, but it will increase your traveling time, and the city's outskirts are no more charming than its lovely center!
The best neighborhood in Naples in Chiaia. This coastal area puts you right in the middle of the action! It's Naples shopping central, but it's also right on the coast and walking distance from numerous Naples points of interest on your itinerary for Naples!
Another great but lesser-known neighborhood is Quartieri Spagnoli! This was once the Spanish Quarters of the city, built in the 16th century. The buildings are so beautiful, and you'll see many locals chatting and hanging their clothes between windows to dry! It's a really authentically Italian neighborhood, full of local haunts. It's also centrally located, so while you won't be right on the coast, you will be very close by!
Start your explorations in the heart of the historic city center! This flat is near Duomo cathedral and everything you want to see is within walking distance. Including the most famous pizzeria in Naples, Pizzeria da Michele. You did come for the pizza, right? Not only is this location central to everything, you can also find the underground Metro station and Port that takes you to Capri islands, Ischia and Procida!
Best Budget Hotel in Naples – B&B Firenze32
If you're looking for a little romance and privacy on a tight budget, this is the perfect hotel! The rooms are cozy and clean, with air-conditioning. You can also choose a room with a balcony! The breakfast is very tasty, starting your day out right. Centrally located in Naples' historic center and close to the train station, you can reach everything easily from here!
Enjoy world-class service and breathtaking views at Hotel Vesuvius! This luxurious 5-star hotel overlooks the Gulf of Naples from the rooms, the pool, and the rooftop bar. The decor is resplendent, and you'll have access to an indoor and outdoor pool, a fitness center, and a wellness area! The food is phenomenal – It's really the best place to stay in Naples!
Best Hostel in Naples – Giovanni's Home
This incredible little hostel is the perfect place to stay in Naples! It's centrally located on a cobble-stone street. The rooms and large balcony are great, and the little touches extraordinary. Giovanni tells every one of his guests all about the city and the best places to visit in Naples! You'll find notes and doodles from past guests all over Giovanni's wall!
There are lots of backpacker lodges around Naples – if Giovanni's is full then look for another hostel!
Naples has fantastic public transport. Train stations dot every part of the city, making it convenient to move from one neighborhood to another. The stations are also alarmingly beautiful!
They're called 'art stations' – a city initiative to beautify the more modern elements of the city. The Toledo station is often considered the most beautiful in the world, designed to look like an intricate underwater grotto!
The busses are also a great option and run every few minutes. You can catch a bus or a train from the airport, and use either to get around Naples. You can even take a train to Vesuvius, cutting the price down significantly.
If you're only spending 2-3 days in Naples we suggest you buy a day ticket or two. On our Naples trip itinerary, one day in Naples will be spent in a small area, so you can also walk! The other day you'll want to catch that train.
This is a great city to walk in – the proximity of attractions and the charming cobblestone streets lined with old buildings make it idyllic. You can also rent a bicycle and ride between your Naples itinerary stops. Just keep in mind, drivers can be quite careless here, so you'll have to pay very close attention to the roads!
Naples Royal Palace | Naples Cathedral | Underground Naples | Cappella Sansevero | Castel dell'Ovo | Coastal Walk
Whether you're spending the week or the weekend in Naples, these activities and attractions will make for the best first day in the city! In fact, if you only have one day in Naples, Italy, we suggest you follow the same day trip.
You'll experience some of the best this historic city has to offer, in a short space of time so you make the most of your 1 day in Naples!
Day 1 / Stop 1 – Royal Palace of Naples
Why it's awesome: It's a beautiful and important part of Naples' history
Cost: $7 USD
Food nearby: Find some fantastic breakfast pastries at Pastries Leopoldo dal 1940
This historic palace was once the residence of French kings and Spanish noblemen. Now, it remains opulent and beautiful, though it may look a little run down on the outside.
The fact that its exterior isn't particularly inviting means there is far fewer tourists and smaller crowds than you'll find at other tourist stops! And the inside is beautiful. Marble staircases, ornately decorated ceilings, sculptures, and paintings!
The palace was completed in 1620, and the incredible frescoes date all the way back to this interesting time in Italian history.
In addition to housing a museum and the library of Naples, the Royal Palace also houses the famous Teatro di San Carlo! This theater is the oldest continuously active opera venue in the world, having opened in 1737. When you visit on your Naples itinerary, find out if there's a show while you're in town!
This is the perfect place to explore on your own before you get thrust into a busy day! In fact, at this time of the morning, you'll likely be one of the only ones here. There are, unfortunately, no guided tours offered, but you'll enjoy strolling through on your own!
Day 1 / Stop 2 – Naples Cathedral
Why it's awesome: It's the most important and impressive church in Southern Italy!
Cost: Free
Food nearby: Try your first famous Neapolitan pizza at Insolito La Pizzeria Gourmet
The main church in Naples, this 13th-century structure is gorgeous! Due to numerous restorations, its style is a complicated mix of Gothic, Renaissance and Baroque – so you can admire all three in one building!
The cathedral is ornately decorated and beautiful, with an intricate facade, a central tower, and massive columns inside. There are regular services held here, so you may not be able to go inside if you visit at the wrong time.
The fresco paintings inside are exquisite, and the sculpted altar something to see. It is a grandiose structure, indicative of Roman Catholicism's long-standing importance in the area, and the seat of the Archbishop of Naples!
The crowds here never get too big, as it's located on a back street, and continues to be a working church!
Insider Tip: You could spend hours here, admiring all the intricate details and impeccable craftsmanship. However, since you have a busy day ahead, we suggest you spend up to an hour exploring it!
Day 1 / Stop 3 – Underground Naples
Why it's awesome: Explore a whole different world!
Cost: $12 USD
Food nearby: Have coffee and pastries at the elegant 19th-century coffee house Gran Caffè Gambrinus
Embark on a short tour of Naples' underground geothermal zone! This maze of underground corridors is intricately linked with the city's history. Cool and damp, it's also a relief in summer from the late morning heat!
These underground passages have been used as vast aqueducts to provide the city with water. They have been used as passageways since the Ancient Greeks' time when Naples was part of their territory.
It's often referred to as 'the womb' of Naples, the 'tuff' rock being the reason why Naples was built here in the first place!
The underground network has provided water and shelter for millennia – as well as stone! The most recent time it has been used as shelter is in WW2 when Naples' residents used the underground passages to hide from bombings.
This underground labyrinth runs below the heart of Naples! It's easily found, and the tour lasts up to 2 hours.
Day 1 / Stop 4 – Cappella Sansevero
Why it's awesome: Some of the most beautiful sculptures in the world are housed here
Cost: $8 – $11 USD
Food nearby: Try some of Italy's best Ragu and pasta dishes (with vegetarian and vegan options) at Tandem Ragù Ristorante Napoli
This incredibly intricate chapel is like a museum of some of the best sculptures ever made! The most famous sculpture is Veiled Christ, a 1753 AD marble sculpture in the late-Baroque style, depicting Christ lying dead under a shroud. You can see every feature of his face and body, despite being covered by a veil – and all carved in marble!
Another of the most famous statues has a fishing net made from marble! They're all masterpieces. Strolling around the chapel transports you to a different time.
In the chapel basement, you'll also find two anatomical figures created in 1760! These strange figures look so much more advanced than their time and are rather eery. Be sure to check them out!
Insider Tip: You are not permitted to take photographs inside the chapel, so be respectful and keep the camera away for later!
Day 1 / Stop 5 – Castel dell' Ovo
Why it's awesome: Imposing and impressive, this castle is an icon of Naples
Cost: Free
Food nearby: Enjoy a light meal or a second supper at La Scialuppa Restaurant
This fortress was once set on an island – now you can reach it via the pier! The imposing structure can be seen from most of the Naples coastline.
It's free to visit the castle, and to go onto the roof, where you can enjoy some of the best panoramic views of the bay!
In English, the structure's name is the Castle of the Egg. This name comes from a legend that the poet Virgil, known as a sorcerer, placed an egg in the foundations of the fortress – and as long as the egg didn't break, Naples would stand!
Be sure to visit this 15th-century castle, and enjoy a stroll around. If you go in the evening, as you will on this Naples itinerary, performers and vendors come out around the castle, making for a terrific evening stop!
Day 1 / Stop 6 – Stroll Along the Coast
Why it's awesome: There's so much to see on this lovely stretch of road
Cost: Free
Food nearby: Grab a beer and a sweet treat at Piccolo Ristoro
The Italian coast is the stuff of dreams. Stroll along the city coastline and enjoy the views! From here you'll be able to see Mount Vesuvius in the distance. You'll also see local Italians tanning on the rocks throughout most of the year!
The ocean is pristine here, and the sunset panorama quite special. It's a great place to see the sunset over the bay while you enjoy some people watching. We suggest you grab an ice-cream to enjoy while you walk!
Locals love walking along the coastal road. Spot old Italian couples holding hands, and kids buying balloons from vendors. It may sound like a scene straight from a movie, but it's an everyday event in the beautiful Naples!
Mt Vesuvius | Pompeii | Herculaneum | National Archaeological Museum | Sorbillo | Piazza San Domenico Maggiore
On day 2 in Naples, go beyond the city to explore one of the most famous historic places in the world – Pompeii! Not to mention the best pizza in the world, and some good old Naples nightlife.
Day 2 / Stop 1 – Mount Vesuvius
Why it's awesome: It's a volcano! Visible from all of Naples and hugely impactful on the area
Cost: $7 USD
Food nearby: Have a tasty pre- or post-hike breakfast at Ristorante Agriturismo Antico Ricupo
This volcanic mountain is a must-see on your trip to Naples! Still technically active, you should be able to see a trickle of steam rising up from the crater at its center.
But you needn't worry about it going off while you're staring down at it! Technology has developed to such a point that if the volcano wakes up, they'll know – and be able to warn people days in advance!
It's quite a hike up to the top of Vesuvius. Still, it's worth it for the view alone! Since you'll be able to see the double-peaked mountain from most parts of Naples, you can guess that the view from here is pretty amazing! And if you go in spring, which we recommend, you'll see a carpet of flowers roll down the mountainside.
The volcano has quite a history! When it erupted in 79 AD, it wasn't the first time – but it was certainly the most tragic! Two cities were buried in the ash, and many others in the area affected.
An incredible thing about it though, is that the ash preserved Pompeii so phenomenally, that you can now see exactly what it must have been like – frozen in time.
There's an old legend about Mount Vesuvius. It says that when Lucifer was thrown from heaven, his fall created the volatile volcanic mountain. But he managed to pull down a piece of paradise with him, and that's Naples and the surrounding bay!
Day 2 / Stop 2 – Pompeii
Why it's awesome: It's one of the most impressive and tragic historic sites in Europe!
Cost: $15 USD
Food nearby: Grab some fantastic takeaway pizza at Pizzeria Trammiere
A trip to Pompeii has to be combined with a stop at the museum, where everything is housed. We suggest you visit the ruins of Pompeii first so that when you walk through the museum and see what survived, you can really place it in your mind.
Pompeii is incredible! It can get crowded and hot in the middle of the day, which is why we've started out your day 2 in Naples with these two stops! You'll be able to stay cool, and one of only a few people among the ruins.
With this, we do suggest you join a group tour! It's ~$5 more, but you'll get a lot more out of the experience. There's so much to learn about this place, you'll want to know what everything was, and how they found it, in the 1800s!
You'll see an ancient Brothel, with lewd mosaics and drawings on the walls! You'll also see religious houses and mansions, and an amphitheater. It really feels quite incredible to stroll through history like this.
There are public water taps dotted around the ancient city, and a few bathrooms – so you'll be able to spend hours here, exploring on your own or with a group!
Insider Tip: If you don't join a group, be sure to grab a map. It at least gives you the names of each of the structures, so you can make out what it may have been!
Day 2 / Stop 3 – Herculaneum
Why it's awesome: The historic city is unique and impressively preserved
Cost: $12 USD, $6 USD for EU citizens
Food nearby: Stuff yourself at the buffet at Eden Lounge Bar
You may think you've had enough ruins for one day after Pompeii. But we suggest you make the short trip to Herculaneum before you move on again! This city was also buried by the ash of Mount Vesuvius' eruption in 79 AD. however, it was differently preserved to Pompeii.
This is one of the few ancient cities in the world to remain almost entirely intact! Because of its exact distance from Vesuvius, the material that covered Herculaneum preserved things that were not preserved in Pompeii. This includes wood and even food! It's an incredible place, truly.
It was also richer, though smaller, city than Pompeii. So you'll find that the houses are finer and larger here!
Day 2 / Stop 4 – Naples National Archaeological Museum
Why it's awesome: You'll find so much from Pompei and Herculaneum!
Cost: $17 USD
Food nearby: Find some delicious Neapolitan pastries at Pasticceria Di Costanzo
This museum in the center of Naples is the perfect pairing with the last stops on your Naples itinerary! You'll be able to find all the mosaics and artifacts from the ruins, displayed beautifully here.
If you're like us, you'll wish they could have left the artifacts right where they were, so that you could see everything together, as it was. Unfortunately, this couldn't be the case, but this is certainly the next best thing! At least they're not at the British Museum, with most of the world's priceless history!
The museum is not very well run. We'll tell you now so that you're not disappointed. Half the museum is always closed when the other half is open, and the signs aren't all that clear. But, the Pompeii exhibits, in particular, are brilliant.
Look out for the phallic display! This one is a shocker – the inhabitants of Pompeii believed the phallus to be a symbol of life, success, and fertility. So, they hung phalluses, some even winged, above their doors, and even on necklaces! It really is an unusual and delightful display.
Day 2 / Stop 5 – Have World-famous Pizza at Sorbillo
Why it's awesome: It's the best pizza in Naples – the birthplace of pizza!
Cost: $5 – $15 USD
Food nearby: Well, you'd do best to eat right here!
You'll have a lot of pizza while you're in Naples, that's a given! And it will all be really good. But Sorbillo, a little pizza with no frills or whistles in the middle of Naples' Old Town, is an experience!
They make some of the best pizza in the world – and certainly the best Neapolitan pizza! Despite the restaurant's diminutive size, you'll find people lining up at all times of the day just to take a pizza and eat it on the stairs somewhere.
You'll wait longer for a table, and it will be crowded and buzzing, but the atmosphere is great, and everyone there is so – pleased to be right where they are!
If you're more than one person waiting, we suggest you take turns in the line and explore the surrounding area. You'll find such interesting things, including amazing pasta hanging up to dry, and cookie shops that look like they've been there a century!
Insider Tip: Have dinner at an unusual time – like 5, or 9, to experience a shorter wait. Of course, the lines will also be shorter out of season!
Day 2 / Stop 6 – Piazza San Domenico Maggiore
Why it's awesome: Experience some of that vibrant Naples nightlife
Cost: Free
Food nearby: Find some late-night dessert at Scaturchio
Naples has a large student population and a unique, lively nightlife! Especially in summer and spring, most of the activity runs outside – at least until midnight, when the nightclubs start filling up.
This piazza is nestled right in the historic center of the city. There are bars, cafes, and cultural attractions on every side of it, and happy people drinking bottled beer and having a great time within the piazza itself!
This is a great place to go if you want to meet the locals. You'll have a brilliant time, and you can move on to some of the city's open-air bars (or normal ones) and hip clubs from here. You can also check out literary events, or see a show at the performing arts theater right next to the piazza!
San Gennaro Catacombs | Castel Nuovo | Street Food Tour | Spaccanapoli
If you have more than 3 days in Naples, the more the merrier! Our itinerary for Naples has plenty more in store for you! Whether you're interested in a few more Naples attractions and museums, or a good way to take in the whole city in a new light, we've got you covered!
San Gennaro Catacombs
This another world below Naples – the second one you're visiting!
Fantastically informative and interesting tours of the catacombs
See frescoes that date back 1000 years and magnificent underground basilicas
This is one of the most impressive stops on your Naples itinerary! Which is really saying something. Explore the paleo-Christian burial site, dating back over 2000 years!
Millennia of faith and artistry underground is a hugely impactful experience. You'll learn about Naples' patron saint, San Gennaro – who the catacombs are named after, and who you'll see in many of the churches in the city!
You'll see Byzantine paintings and frescoes that have survived the damp underground space remarkably well. In fact, they are some of the earliest Christian paintings in Southern Italy!
The catacombs, of course, also has a long list of impressive crypts! Visit the crypt of the Bishops, decorated with 5th-century mosaics depicting the different bishops. The narrow underground passageways are also lined with graves back into ancient times.
The catacombs can only be explored on a guided tour. This is certainly for the best, though! You'll learn so much from the experienced guides – particularly because the place lacks English descriptions and plaques. It's also best for the catacombs themselves, as in their excitement, people can cause a lot of damage to priceless history!
The guided tour only takes 1-2 hours, but you can spend more time in the upper catacombs, marveling at the artworks and the rich history here.
Castel Nuovo
This imposing medieval castle looks like its straight out of a storybook
Constructed in 1279, the castle has a fascinating history of kings, popes, and sieges
It is also an art museum and a chapel
One of the main Naples landmarks, Castel Nuovo is a must-see! Erected in 1279, it remained a royal seat for the king of Naples until 1815! It really is a storybook castle, with tall cylindrical towers, and a moat!
One of the castle's most interesting points is the triumphal arch! This 35-meter structure between the two western towers is ornate and impressive, made entirely from white marble.
Be sure to visit the Hall of Barons! Originally called the Throne Room, this is the castle's main hall. It is called the Hall of Barons because in ~1487 the king invited the barons who had previously conspired against him to a celebration of his nephew's wedding in the room. It was a trap, and he had them all killed on the spot!
Many of the halls and rooms in the castle form the civic art museum! This means that as you explore the historic site, you'll also be able to admire Neapolitan artworks that date back to the 15th century onwards.
The artworks follow a thematic structure! These are paintings and sculptures of historic events, then landscapes, portraits, and finally, views of Naples through the centuries. It is a fascinating and beautiful exhibition – all the more so because of its location!
Take a Street Food Tour
Try a variety of delicious Neapolitan street dishes from vendors and cafes
Stroll through the historic city center and learn more about local monuments
Enjoy the atmosphere with a small group and an enthusiastic guide
Wondering what to do in Naples that will introduce you to all the famously great food?
You can enjoy a self-guided Naples walking tour of the historic center of the city, and find a bunch of foods that look unique and interesting! Alternatively, you can join a street food tour, and taste some of the best local dishes with a small group.
Both options are great! Doing it yourself gives you more freedom to try different things and go where you want. Doing it as a guided tour will introduce you to the greatest local cuisines, and you won't waste time or money on food that isn't so good. It's also the best option for anyone with allergies or dietary requirements, as most menus are only in Italian.
Seeking out the best food in the city is a great way to explore it! You'll walk through narrow cobblestone streets, past monuments and galleries, piazzas and, of course, pizzas. If you join a tour, your guide will tell you all about the history of the area, as well as some interesting stories and curiosities.
Whether you're joining a guided tour or not, we suggest you have a shot of limoncello – a famously good Italian drink – and some gelato. There is such good gelato in Naples, you simply can't miss it!
Babà and sfogliatelle are some fantastic dishes that originated in the city, and make touring Naples for food a splendid way to spend the evening!
Spaccanapoli
This street divides the city of Naples in half, translating to 'Naples splitter'
The area is brimming with colorful alleys and famed artisan shops
It's a wonderful place to take in the local culture atmosphere of Naples
Spaccanapoli Quarter is an incredible place, full of life. If you look at the area from above you'll see that the street slices the city in two, like a deep groove with hundreds of tiny streets crisscrossing away from it.
This is the famed Napoli! The one you picture when you think of Naples, chaotic and vibrant, musical, loud and full of laughter and bargaining. There is so much life happening here, you'll need to catch your breath.
You can spend your whole day here, getting tidbits at the teeny little stores and stands, and watching artisans at work in their various trades. There are also numerous churches here to be explored – including the stunning church of Chiara!
You may have passed or walked on this street for a brief moment on our Naples itinerary. It is, after all, in the heart of Naples. But we've put it as its own stop here so that you know to dedicate some time to the experience! You'll come out with a love for Naples, no matter the season you're visiting.
Explore the little alleyways – you can rest assured you'll find this city splitter again with ease. Enjoy the chaotic Italian shouting, of women to one another above your head, of hagglers bargaining down prices, of everyone just enjoying the robustness of life! Italians are famed for being loud, and this is the perfect place to get a taste of that.
Despite its repuatation as a Mafia city, Naples is actually as safe as Rome & Venice.
However, petty crimes do happen, particularly in busy areas like the city center so it's good to take common precautions. Keep your hand on your bag when you walk through busy areas.
Be aware of your surroundings and avoid any unlit, empty-looking areas at night.
Don't Forget Your Travel Insurance for Naples
World Nomads' mission is to support and encourage travellers to explore their boundaries. They offer simple & flexible travel insurance, and safety advice to help you travel confidently.
They've been doing it since 2002 – protecting, connecting, and inspiring independent travellers just like you.
Get a quote below or read our in-depth review!
World Nomads provides travel insurance for travelers in over 100 countries. As an affiliate, we receive a fee when you get a quote from World Nomads using this link. We do not represent World Nomads. This is information only and not a recommendation to buy travel insurance.
For those staying longer, we've got more than a 3-day itinerary in Naples! On these day trips from Naples, you'll explore beyond the city. See the stunning landscapes and vibrant natural surrounds on these exciting full-day excursions!
Pompeii Ruins & Mount Vesuvius Day Tour
This day tour is for those of you who don't want to catch a train and plan day 2 in Naples! You can combine this day trip with our Naples itinerary to make for a streamlined, easy day. Get picked up at your hotel before embarking on this exciting trip!
You'll wander around the ruins of Pompeii with your tour guide, learning about the ancient city and the day it was buried. Walk up Mount Vesuvius and take in the panoramic views – as well as the smoking crater!
The tour includes a pizza lunch and a drink at one of the Pompeii cafes!
Sea and City Sightseeing Boat Tour from Naples
If you've been admiring that blue ocean water for the whole 2-day itinerary in Naples, this is the perfect tour for you! Get out of the city and onto a touring boat. You will cross the Gulf of Naples, and enjoy some of the best views of your trip – don't forget your camera!
When you arrive at Capri, you'll tour the island by boat, entering several gorgeous caves. These include a cave even named Marvellous Grotto! Admire the sights as you pass the island shores, like the lighthouse, and the Arch of Love.
There's more than enough free time to explore the island and chill out on the beach! It's a perfect day out.
Sorrento, Positano and Amalfi Full-Day Tour
The Amalfi Coast is world-famous for its beauty! Spend the day driving along this idyllic coastline and exploring 3 towns on the peninsula.
Visit Sorrento, where you'll taste the local limoncello liqueur and enjoy the charming small-town atmosphere! Get something from the artisan shops that line the narrow streets.
You'll then visit Positano and spend some time lazing on the beach and snapping pictures. At Positano, you'll also enjoy lunch with lovely sea views, before moving on to Amalfi town! For us, this day tour from Naples is all about ice creams, sunshine and perfect vistas.
Rome City Centre Bike Tour
If you want to see more Italian cities, catch the high-speed train to Rome and join a fun bike tour of the city! You'll visit the most iconic sights, like the Pantheon, the Roman Forum, and the Colosseum.
Cruise around the ancient city with a cheerful group and your knowledgeable local guide, learning about the history and stories of local attractions! This is a great way to explore both modern, little-known areas of Rome, and the famous Roman monuments that make it such a great city.
You can also choose to ride an electric bike, for an easier trip.
Rome Combo Pizza and Pasta Cooking Class
While you're in Rome, why not make a full day of it, and spend the evening cooking with a local chef! This tour is so much fun, and you get to learn such great new skills that you can take home!
You'll learn how to make Roman pizza (observe how different it is to Neapolitan!). You'll also make 10 different pasta shapes, all without a machine. Unlimited red wine is provided, to make the experience extra Italian! And extra fun.
Enjoy your pasta and pizza with the chef and all the new friends you've made, finishing things off with homemade tiramisu!
Find out what people want to know when planning their Naples itinerary.
Conclusion
Visit piazzas and museums, castles, volcanoes, and ancient ruins. All in a few days in Naples! This is an absolutely stunning holiday destination, where so much can be done and seen in a short space of time.
Perhaps the best part of Naples vacationing is that the crowds are so much lower than elsewhere in Italy, even during peak season! It's no Venice, we can assure you. So pack your bags, remember sunscreen, and bring your appetite. You're going to want it all.
Travel to Naples to experience history, culture, and food in abundance! If that's what you're looking for, this Naples itinerary has you covered. You'll experience all the best the city has to offer – which is so much!
Whether you're traveling in a large group or solo, this itinerary takes into account a lot of different traveling styles, so that you can mold it to suit you! If you're pushed for time but really want to visit Naples, then it makes for a great day trip from Rome.
---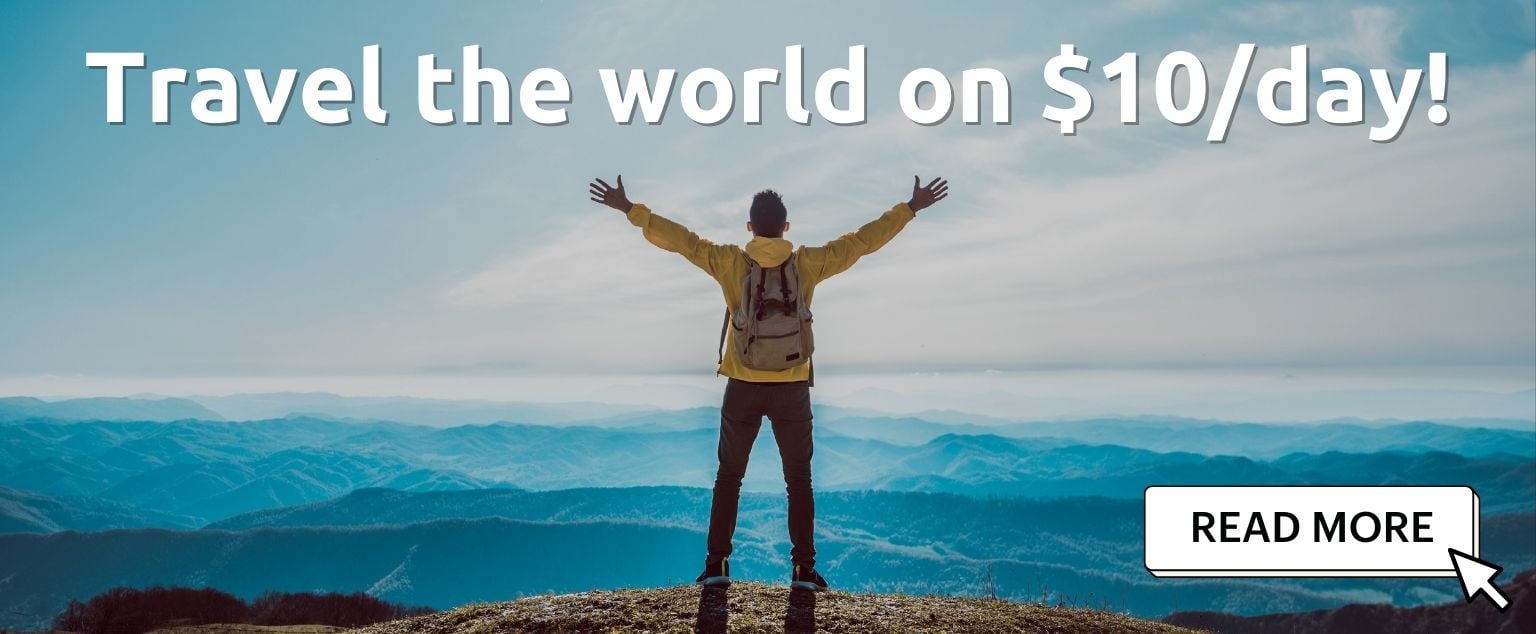 And for transparency's sake, please know that some of the links in our content are affiliate links. That means that if you book your accommodation, buy your gear, or sort your insurance through our link, we earn a small commission (at no extra cost to you). That said, we only link to the gear we trust and never recommend services we don't believe are up to scratch. Again, thank you!