Despite being intimately familiar to a wide and varied community of Tuscany regulars/migratory alcoholics, Siena often sneaks under the radar of the international stage.
Granted, UNESCO have emptied a small tin of their favourite stickers over it, and the Palio di Siena draws visitors better than any reasonably amusing introduction I've ever written, but Siena has managed to retain all of its small town charm and atmosphere remarkably well, despite the relentless pub.
But where can you find privacy and a Mars bar in this exceptional Italian town?!?
Thankfully, my MOSTLY CONVINCING guide to where to stay in Siena will have you sorted out with a suitably charming abode, where you can draw flowers and practise your ballet completely unseen. Or you can ballet in public, that's cool too.
Are you stumbling through the Tuscan countryside like someone's drunk uncle on Christmas? Then backpacking Italy is clearly going to plan!
Continuing a long tradition of excellent planning, I have collected the very best places to stay in Siena, at your service whenever you require…
Here are my top 3 picks!
Taking the crown of comfortability in period residences is Claudia's excellent terrace-bounded apartment. Overlooking the Piazza del Campo, you will be armed with one of the best locations in the city. Take a relaxed coffee outdoors, and know that everyone below you thinks you're either a local or better than them…
The apartment boasts completely frescoed ceilings, space for 7 guests (5 very comfortably), and has a set of French doors that you might want to keep open for ever. A top stay.
Striking the unheard of by winning a coveted 10/10 breakfast rating on booking.com (not that we listen to those fools), this amazing B&B is one of the most comfortable finds in Siena. Giving off some serious homely atmosphere, you get the chance to properly experience a first class property, with first class service! We love B&Bs for exactly these two reasons, and this one is the best one…
It is always tough at the top, but it seems Siena has a clear winner when it comes to finding a quality hotel. I Merli di Ada is situated in a cleverly renovated castle, and offers spacious rooms with a brilliant central location. Whilst it may not be able to match a more expensive luxury hotel for facilities, it's location and friendliness do enough to make it a stay to remember.
Absolute gem. Luigi is priceless.
Siena is divided into 17 contrade, which are districts or wards of the city. The contrade in Siena are probably the most famous in the world because of the twice-yearly horseback race, the Palio di Siena. Each contrade is named after an animal or symbol and has its own colors and images that represent it.
There are long histories behind the symbols attached to each area, which is why the winner of the horse race is so important. A representative from each contrade participates for the glory.
Torre is one of the first areas you should consider when you're looking for the best places in Siena to stay. It's close to the City Center and includes the Jewish Quarter, which makes just adds to the culture you'll experience.
On the other hand, Lupa is a more local neighborhood. This makes it a little quieter, so it's a good choice when you're deciding where to stay in Siena with kids. If you don't like the quiet and prefer a livelier atmosphere, try Aquila, where you'll find lots of popular attractions right on your doorstep.
The next area is the Historic Centre itself which is where you'll find all the best attractions and restaurants. But despite its popularity with tourists, this part of the city still determinedly holds onto its culture and history, which is why you'll love staying and exploring there.
And the final area is Istriche, where you'll find a little more space to stretch out, and some fantastic green areas nearby. There's also a massive fort nearby which is pretty cool.
So you arrived on a whimsical daytrip from Florence and now you need a slice of tin to protect you from the sun's deadly rays, eh? Let's make it a great slice…
#1 Torre – Where to Stay in Siena First Time
Whether you're deciding where to stay in Siena for one night or for longer, Torre is a great choice. This area is named for the Torre del Mangia, a tower built in the 1300s that at the time was one of the tallest secular towers in Italy. The symbol of this district is an elephant with the tower on its back.
Torre is the best neighborhood to stay in Siena for a lively vibe and easy access to the city's Jewish quarter. It's easy to find, as the tower looms over the entire neighborhood, and within an easy walk of the center of town. It's also a good choice if you're trying to decide where to stay in Siena on a budget.
Located in Torre, one of Siena's best neighborhoods for sightseeing, this apartment is near the famous tower for the ultimate in convenience. It can accommodate up to 4 people and is suitable for all different kinds of travelers. Located in a historic building, the apartment offers lovely views of Orto dei Pecci, a medieval garden.
Spa bath or Sauna? The choice is yours at this charmingly updated complex of excellent rooms. With lots of natural light, a comfortable bed and a superb breakfast, you will be a very happy bunny during your stay in Siena. Location is mega, and will make your holiday easier than a Ryanair flight after a Xanax. Enjoy!
It's located right in the heart of Torre, the best area in Siena to stay in, and close to shops, bars, and Piazza del Campo. The rooms have views of the tower and include free Wi-Fi and all the necessities you'll need for your stay. There's also a restaurant on site so that you can enjoy a delicious meal in the comfort of your own accommodation!
Things to Do in Torre
Check out the monthly antiques market if you're in the city at the right time.
Discover that there are people who are willing to fly you above the gorgeous Tuscan countryside in a hot air balloon
Explore Torre's Jewish quarter, especially the 18th century Siena synagogue where you'll find a museum to teach you about Jewish history in the city.
Climb the Torre del Mangia to take in the amazing views across the city.
Be really Italian/touristy and log on to a rustic Vespa tour, with lunch!
Spend some time at the Logge del Papa, an open-air Renaissance arcade built to honor Pope Pius II.
Eat, drink and shop at the Piazza del Mercato.
#2 Lupa – Where to Stay in Siena on a Budget
The name of this district should make its symbol quite obvious. Lupa means wolf, and the symbol is a she-wolf nursing twins. This was also the symbol of Rome during its heyday. Lupa is a mostly residential district, and the best neighbourhood in Siena to stay in if you want to experience a more authentic, local vibe.
Lupa is also one of Siena's best neighborhoods for a fun night out with friends as the streets are lined with casual bars and traditional trattorias. Via Banchi di Sopra is also a popular street amongst locals and tourists alike for its clothing boutiques.
So, if you want to experience Italian style, and maybe take a little home with you, this is where you should be shopping.
This apartment is very close to Lupa, the best neighborhood to stay in Siena for a more local vibe. It's surrounded by shops and trattorias on every side and offers free and fast Wi-Fi, and room for 3 guests. You'll enjoy the convenience of 1.5 baths in this apartment as well as a large living area and fully equipped kitchen.
If you're trying to decide where to stay in Siena for nightlife, this hostel is a good choice. It has 20 elegant rooms in a range of sizes with private bathrooms and free Wi-Fi.
There are some lovely common spaces too, so you can get to know your new friends, and it's so close to the centre of the city that you can walk home after a long night trying Tuscan food. They also serve a delicious traditional breakfast every morning.
This hotel in Siena is in the heart of Lupa and offers a good base for your trip. There are 56 rooms available with private bathrooms and minibars as well as a bar downstairs so you can have a quiet drink at the end of the day. The rooms are clean and comfortable and offer beautiful views of the city.
Things to Do in Lupa
Go shopping on Via Banchi di Sopra.
Embark upon a Brunello di Montalcino wine-tasting trip, the only real way to spend lots of money on alcahol.
Have a fun, friendly night out at one of the bars or go bar hopping until you find your favorite place!
Go sightseeing in Piazza Salimbeni, the center of this area and surrounded by historic buildings.
Make sure you see the Renaissance palaces Tantucci, and Spannocchi, located close to Piazza Salimbeni.
Discover the secrets of an an unstoppable trifactor: San Gimignano, Chianti, and Montalcino.
If you enjoy palaces, then you'll love 14th century Palazzo Salimbeni.
#3 Aquila – Best Area to Stay in Siena for Nightlife
Aquila is within an easy walk from the center of the city and is another popular place for tourists and locals alike. The symbol of this area is a two-headed black eagle.
This area has a livelier vibe than other parts of the city and is a great place to watch the Palio horse race.Whether you're trying to decide where to stay in Siena for your first time or on a repeat trip, this is a great neighborhood to choose.
There are also lots of things to see in this district. In fact, it's one of the best for sightseeing as many of the major sites are located in this area. And as always, there are lots of Tuscan trattorias selling traditional food, so make sure you eat as much as your stomach can hold!
This is a serviced apartment that can comfortably house up to 5 guests. The location is simply amazing, close to the center of town, and the terrace offers views of the Torre de Mangia and the Piazza del Campo.
There is a large bathroom and fully equipped kitchen included. This is a great choice when you're deciding where to stay in Siena with kids or with a group of friends.
I love B&Bs. They are generally much more welcoming and homely than hotels, often at no expense to a fantastically comfortable time! Of course, Alle Due Porte is no exception, except for the fact that it is exceptional. This lovely buffet breakfast serving accommodation is run by the lovely Mariangela, and is a top spot for getting clued up on local hotspots. Full marks.
This hotel is Siena is positioned to make it the perfect base for your trip to this city. It's surrounded by the Siena cathedral as well as bars, shops, and restaurants. The rooms offers a private bathroom, heating, a ceiling fan, and there's a restaurant on-site so you can have an easy meal after a hard day exploring Siena.
Things to Do in Aquila
Visit the Museo dell'Opera del Duomo, one of Italy's oldest private art museums.
See the popular attraction Palazzo Patrizi.
Marvel at the incredible Siena Cathedral and the Piccolomini Library.
Laugh silently and respectfully at all the people waiting in line by getting an advance Duomo skip the line ticket.
Look for local handicrafts you can take home as souvenirs.
Rove the countryside in a vintage Fiat 500, searching for lunch and an aperitif or two.
Eat in as many traditional Tuscan trattorias as possible!
#4 Historic Centre – Coolest Place to Stay in Siena
The historic Centre is one of the coolest places to stay in Siena. It's close to all the best attractions and makes it easy for you to explore the city on foot. This is also the most atmospheric part of the city as well, as it's filled with historic buildings, local restaurants, and souvenir stores where you can find something awesome to take home with you.
If you're visiting at the right time of year, this is also the best area in Siena to stay in if you want to witness the famous horse race. It can get pretty serious, so choose your side carefully and then just enjoy the competition and the excitement!
When the Palio di Siena turns up, you're not going to want to be anywhere else. With a frankly glorious view over the Piazzo del Campo, this apartment is an excellent find. With great spaces, room for up to 5 guests, and oak parquet floors, you're going to feel very relaxed in this holiday home. Stunning views guaranteed…
Best Guesthouse in the Historic Centre: Casa Di Antonella
This hostel in Siena has 7 bright, cheerful bedrooms, all of them with a lovely view of the city. There are also a range of room sizes available to suit every traveller. The rooms have a TV and fan and there are 2 shared bathrooms and 2 private. So basically, whatever type of traveller you are, this hostel will suit your style.
A sumptuous shared lounge exhales a long and relaxed breathe. A buffet breakfast lurks. A bathtub enjoys it's views over the Siena Cathedral. Yes, for dramatic tension and my own mysterious purposes, I have decided to animate some decidedly inanimate objects. But seriously, this hotel is excellent, and will put you within walking distance of 99.6% of the major Siena attractions. A top pick.
Things to Do in the Historic Centre
Spend some time in the famous Piazza del Campo, heart of the city and of all activity in it.
Decide you want to be more Italian and decide on an authentic Tuscan cooking class.
Wander the streets looking for delicious trattorias where you can enjoy the local food.
Keep an eye out for souvenir shops selling something to remind you of your trip.
Discover a new part of the city as you go wine tasting in a medieval aqueduct. Yep.
And if you're there at the right time of year, don't miss the Palio di Siena!
#5 Istrice – Best Neighbourhood in Siena for Families
Taking up the mantle of top family-friendly neighbourhood is the formidable Ostrich district. Yep. The Ostrich district. Not only is it family friendly, but it is has much quicker access to larger open areas, making it excellent for distracting attention, and tiring small legs.
That said, it is also has its own pockets of civilisation in the forms of bars and restaurants, so you won't get too hungry (or thirsty) either!
If you're looking for that full Tuscan countryside experience, then staying in Istriche will give you a little more of that flavour (although you could choose to stay in the Tuscan countryside instead). The 'Fortezza Medicea' and 'Fortino delle donne' are pretty awesome things to look at nearby.
This excellent holiday home has everything a family or group of mates could need for a great stay in Siena. With 3 bedrooms, a spacious living room, a kitchenette, and a pretty magical terrace, this apartment will open up Siena to any intrigued party. Located towards the city centre side of Istriche, you won't have a single problem with being bored. Unless you are boring :O
Continental or a la carte breakfast?!? Your children will explode. Working with a modern interior décor and a comfortability worthy of a reasonably relaxed bishop, this B&B tops things off with an excellent Istriche location. There is no better stay for exploring attractions on foot, and it truly shines in terms of service!
Sorting out luxury accommodation like a mama bear sorts outs a naughty cub, this excellent hotel is actually reasonably serious. With stunningly decorated rooms, fantastic terrace spaces and a daily buffet breakfast, you shouldn't be daunted by finding a great accommodation in Siena. Some rooms even get a few of the local football stadium. Take note fans…
Things to Do in Istrice
Make a gorgeous picnic and eat it in the Giardina la Lizza
Attempt to find an Italian babysitter, realise your oldest is 16, and then happily depart on a cheeky wine tour.
Head to the historically awesome Fortezza Medicea
Get everyone fully medieval as you discover the wonders of a San Gimignano and Volterra Day Trip. Excellent stuff!
Catch a game of football at the Stadio Artemio Franchi
Here's what people usually ask us about the areas of Siena and where to stay.
Whilst Siena isn't inherently a dangerous place, like the jungles of Papua New Guinea or a massive ice mountain, you can still get punched out by an Italian, or think that making toast in the bath is a good idea. Make sure no one makes an excruciatingly humiliating YouTube about you and buy travel insurance!
ALWAYS sort out your backpacker insurance before your trip. There's plenty to choose from in that department, but a good place to start is Safety Wing.
They offer month-to-month payments, no lock-in contracts, and require absolutely no itineraries: that's the exact kind of insurance long-term travellers and digital nomads need.
SafetyWing is cheap, easy, and admin-free: just sign up lickety-split so you can get back to it!
Click the button below to learn more about SafetyWing's setup or read our insider review for the full tasty scoop.
Siena is a small city, and that can make it easy to find the best Siena accommodation options. As long as you're close to the city and all its attractions, you'll enjoy convenient access to all the best sites and places to eat.
You'll also be able to soak in the unique vibe of this lovely part of Italy. So, all you have to do is decide what type of accommodation you prefer. And then you can get started booking your trip!
Do you own an awesome hostel, hotel or apartment? Want to be featured in our list? Email [email protected] to find out how.
---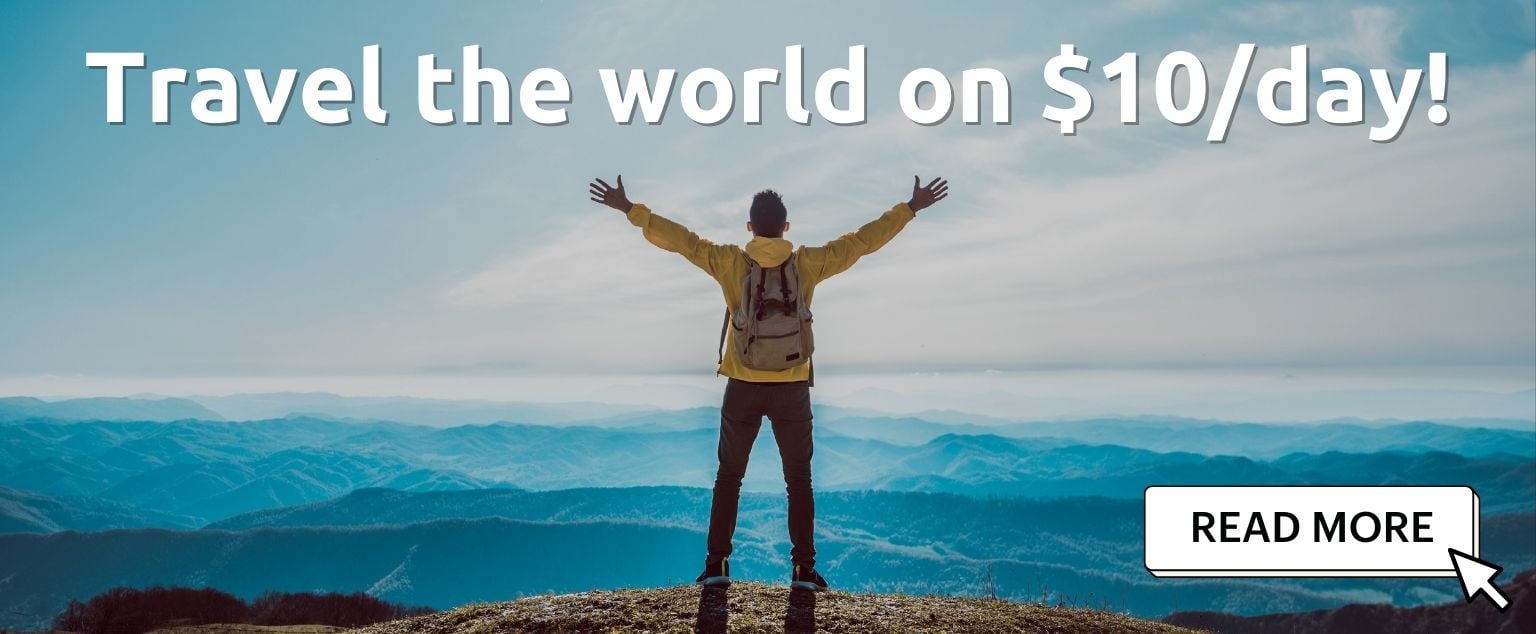 And for transparency's sake, please know that some of the links in our content are affiliate links. That means that if you book your accommodation, buy your gear, or sort your insurance through our link, we earn a small commission (at no extra cost to you). That said, we only link to the gear we trust and never recommend services we don't believe are up to scratch. Again, thank you!